Going to Tanzania? Joining one of our Tanzania tours? You're in the right place.
In this article you will find travel tips for Tanzania, movies and shows about the country, books you can read to go deeper into the culture, and Tanzanian music to get into the mood.
Be prepared for your trip with our Tanzania travel tips and get ready for a fabulous trip!
A brief history of Tanzania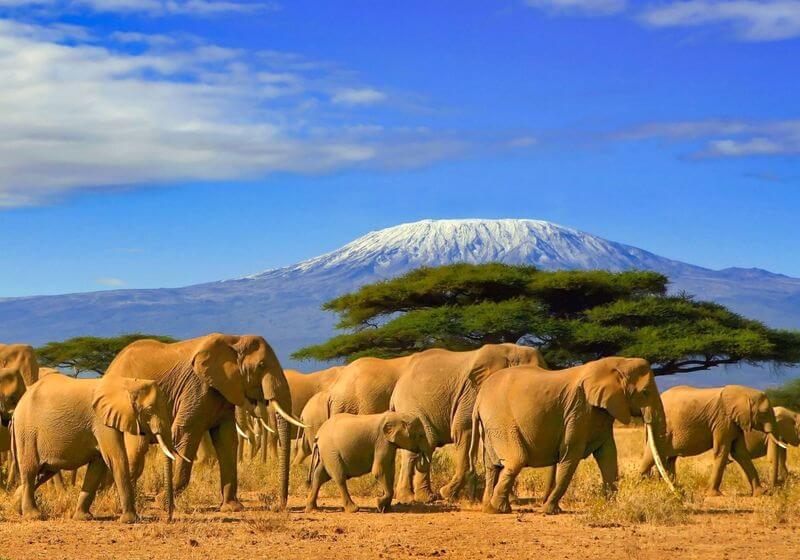 Our Tanzania travel tips start with a bit of background to get you situated.
Tanzania is a massive and very diverse country and it is this diversity that makes it such a great destination for first time safari goers. No matter what your safari goals are, you will be able to fulfil them in Tanzania.
You can go from the highest peak in Africa to the beaches of Zanzibar in a 2h flight, explore a massive extinct volcano and caldera that has created a unique eco-system where species thrive, or discover the remote shores of Lake Tanganika or Lake Victoria, the mountains of Mahale where chimpanzees live or the arid landscapes of Selous or Ruaha.
Because nothing can help us understand a country's culture and traditions than its past, we want to start off with a brief history of Tanzania.
Of all the East African countries, Tanzania is probably the one with the richest heritage. Some of the first ever human remains were found in Olduvai Gorge by Louis and Mary Leakey and date back 1.75 million years.
The San people lived in Tanzania since 5,000 BC and were later absorbed by the Bantu in 500 AC. Today the majority of Tanzanians are of Bantu origin.
Explorer Ibn Battuta first arrived in Kilwa (today a UNESCO site) in 1331 and found a thriving town that had been populated by a mix of Arabian traders and local people and was the center of slave trade.
Portuguese explorer Vasco da Gama first discovered Tanzania in 1498 making it a Portuguese colony and the center of slavery and ivory trade for just about two centuries. Omani traders took control of Zanzibar and turned it into a hub of slave and spice trade in 1699.
19th – 21st Century
In the 19th century, Tippu Tip Sultan, from Zanzibar, dominates the slave trade in Tanzania with an empire extending all the way to the Congo River. The Sultan of Oman sets up his palace in Zanzibar and ultimately agrees to abolish slave traffic under the pressure of the British Consul in 1873.
In parallel, Germany starts to expand its territories in East Africa conquering parts of mainland Tanzania. In 1890, the British and the Germans sign an agreement to divide East Africa whereby the Sultan of Zanzibar maintains authority over Zanzibar and the coast, Britain has a protectorate over the island and Germany maintains control over mainland Tanzania, called Tanganyika.
In the middle of the WWI, Britain, Belgium and South Africa occupies German Tanganyika and by the end of the war, through the Treaty of Versailles, Britain is given control over mainland Tanganyika.
In 1946, The United Nations changed Britain's rule into a Trusteeship which remained as such until 1961 when Tanganyika achieved independence from Britain with Julius Nyerere as President.
Zanzibar remained under the Sultan's sphere until 1964 when a violent revolt proclaimed independence and the island merged into Tanganyika to create Tanzania.
The 350 years of Omani influence made Zanzibar a very unique island with strong Arabian feel, traditions and culture. Islam is the dominant religion and it is easy to draw parallelism between Omani architecture and that of Stone Town.
But the country's history doesn't end there. In 1978, Ugandan dictator Idi Amin invaded a small part of Tanzania to which the country responded by occupying most of Uganda all the way to the capital and forcing Amin to flee.
With the death of Nyerere, the country transitioned to multi-party democracy and has conducted several democratic elections. The current president, Samia Suluhu Hassan, has been in power since March 2021 and is the first female president of Tanzania. She took over from the previous President who is believed to have died from COVID complications.
Quick Tanzanian facts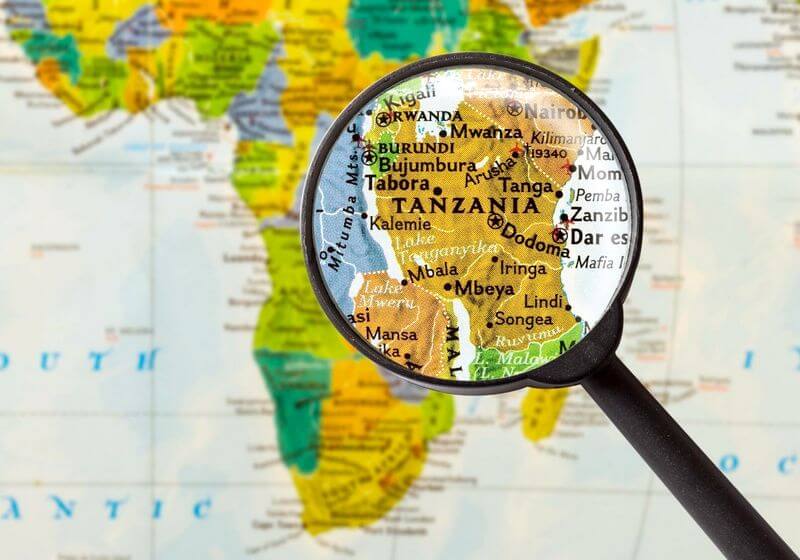 Below you'll find some quick fire facts to get you started on our Tanzania travel tips.
Tanzania is located on the Equator and borders Kenya in the north, Uganda, Rwanda, Burundi and the DRC in the west, Malawi, Mozambique and Zambia in the south and the Indian Ocean to the east.
Despite its tropical location, the weather isn't warm everywhere due to the country's high altitude. Along with the warm Indian Ocean coast, Tanzania is home to the second deepest lake in the world and the highest peak in Africa, Kilimanjaro; a large part of the northern territories is elevated.
The population is one third Sunni Muslim and one third Christian with the remainder holding traditional beliefs. Zanzibar is mostly Muslim.
Tanzania has over 62 million inhabitants. The de facto capital is Dar es Salaam (Swahili for Haven of Peace), though Dodoma remains the center of national assembly.
The majority of the population speaks English and Swahili, a combination of the Bantu language with Arabic created by those first Arabian settlers.
30% of the country is covered in national parks. Kilimanjaro is not just the tallest mountain in Africa but also the tallest free-standing mountain in the world. When you fly over Tanzania going anywhere south, you can see its snow-capped peaks from the plane's window.
One of the most famous Tanzanians is Freddy Mercury. Born in Zanzibar, he emigrated to the UK with his family when he was young but you can still see his house if you visit.
There are 7 UNESCO inscribed locations in Tanzania including Ngorongoro Conservation Area, Kilimanjaro National Park, Serengeti National Park, and Stone Town in Zanzibar.
Tanzania travel tips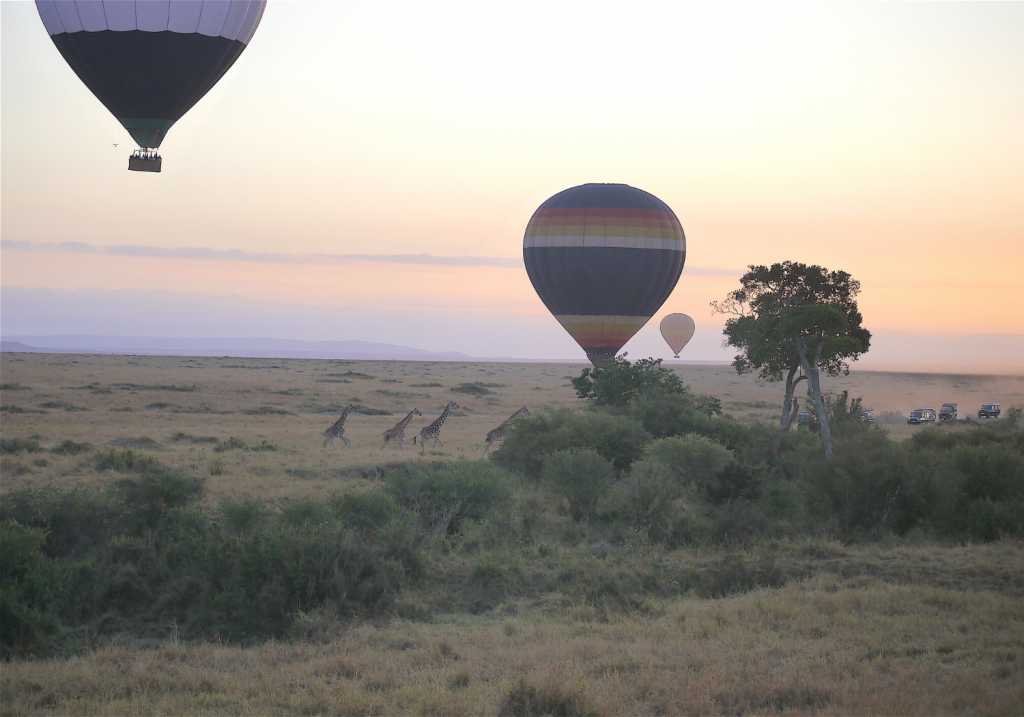 This is an amazing country but there are some things you need to know before visiting Tanzania in order to make the most of your trip. In this section, we aim to tell you some Tanzania travel tips and advice so you can be fully prepared. We hope you'll find them useful!
Passports and Visa
Process your visa in advance. Everyone needs a visa to visit Tanzania and this can be obtained in advance and online or on arrival at the airport. We recommend you get your visa ahead of time to avoid the long queues at the airport (see point 1 above). The process is easy and can be completed on the official website of the Government. Fees vary by nationality and the visa process can take up to 21 days so apply accordingly.
Passport validity. Besides the visa fees, travelers to Tanzania need to ensure they have a passport that is valid for 6 months after their departure and that has at least 2 empty pages. You may also be asked for your onward flight to return home.
Health and safety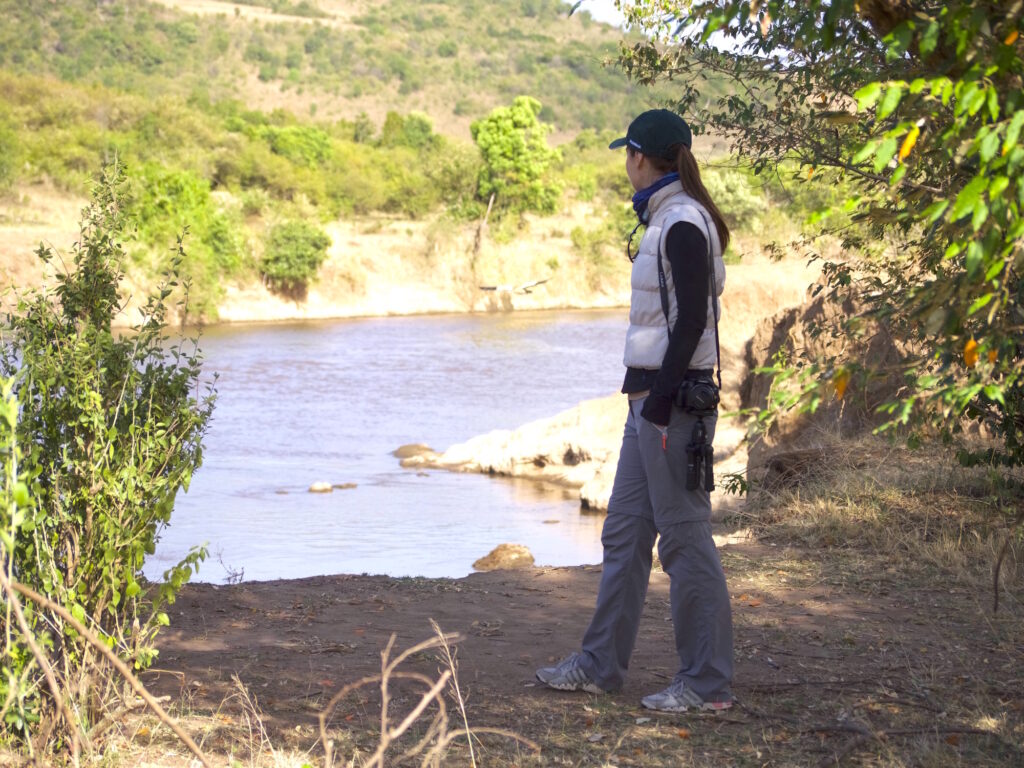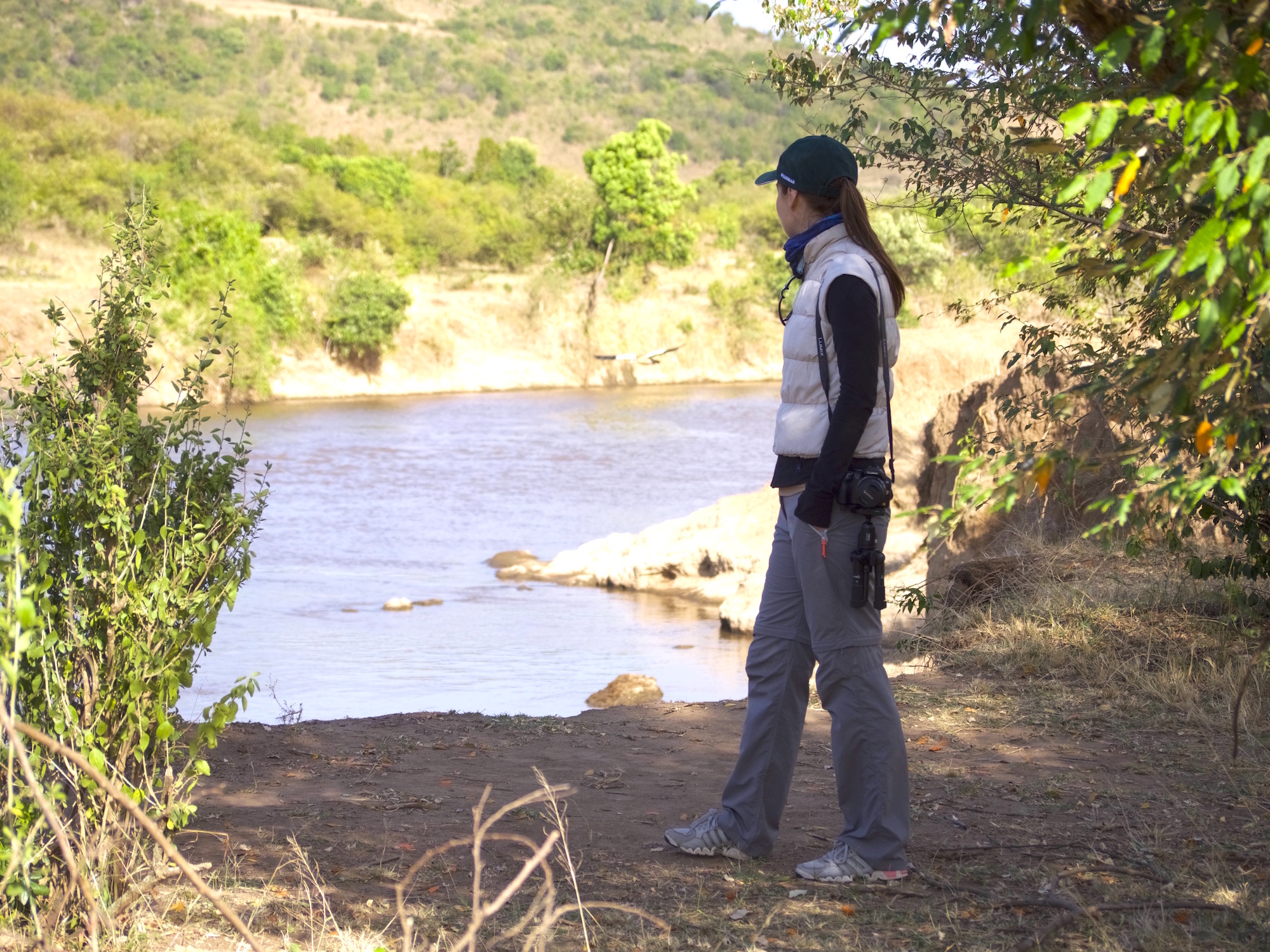 Get vaccinated in advance. Traveling to Tanzania also requires you to take the necessary precautions to keep yourself safe from potentially deadly diseases. Beyond the COVID vaccine, there are other recommended inoculations as well as anti-malarial drugs.

Consult with your doctor ahead of the trip, at least 6 weeks before departure, so you leave enough time for the vaccines to take effect. Depending on where you live, some vaccines may not be immediately available from your GP and may have to be ordered.

The CDC recommends vaccination against Hepatitis A and B, Typhoid, a booster of Diphtheria-Tetanus-Pertussis (and maybe others), and anti-malarial drugs which often need to be taken before, during and after the trip. Yellow fever vaccination may also be recommended but you should double check with your doctor.
Bring all the medication you'll need. Most visitors to Tanzania will go on safari to one of the many incredible national parks. National parks and conservation areas in Tanzania are remote and that means you can't easily replenish your medication or even buy paracetamol so you should bring enough for the duration of your trip.
Get that coverage. We never leave the house without purchasing extensive medical and travel insurance coverage and this is why we make it mandatory to join our tours, but in the case of Tanzania this is extra important.

Most visitors to Tanzania go on relatively relaxing trips that don't require much physically exertion (except for those who climb Kilimanjaro), but unexpected accidents do happen, and given the remote nature of the parks, even the smallest of incidents may require medical evacuation, sometimes even on a medically-escorted flight. The cost of that could run in the hundreds of thousands.

I broke an arm falling from a horse in South Africa and my medical bill was $20,000 and a colleague of mine was stung by a stingray while going for an evening walk on the beach in Zanzibar and needed to be airlifted back to Dubai the cost of which ran into the 6 figures.

It's worth noting that the best travel insurance will differ for each traveler, depending on the nature, style, and length of their trip, so we recommend using an aggregator and comparison tool such as Travel Insurance Masters to find the right one for you depending on what coverage you want, age, location, trip, etc.
Essentials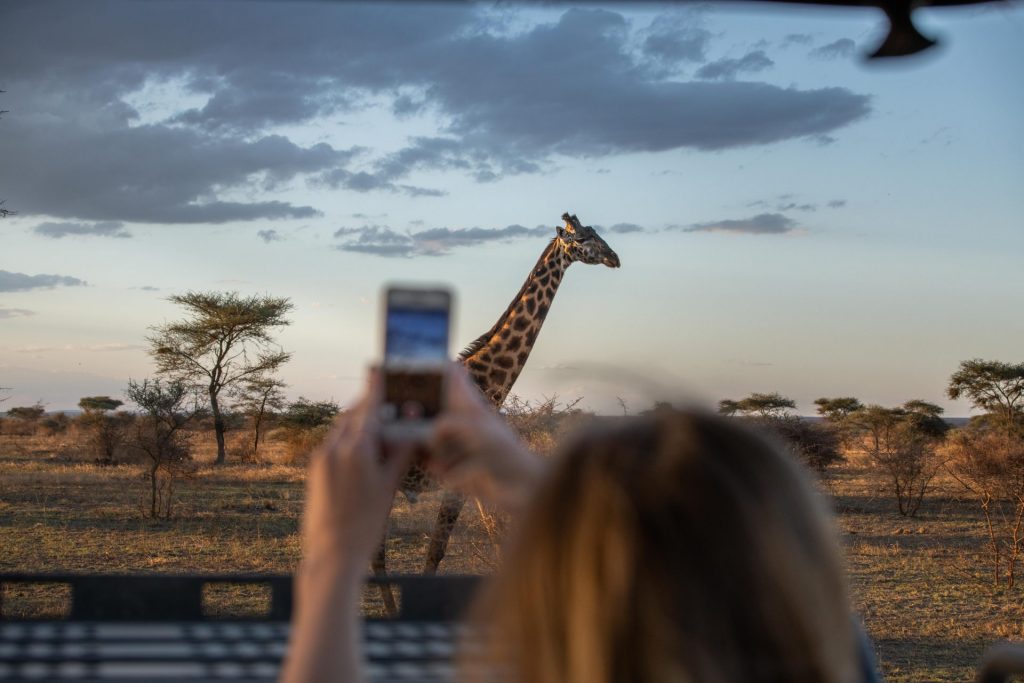 Stay connected if you must. I started working in Tanzania in 2007 at a time when no more than 10% of the population had a mobile phone. Our job entailed helping local telecom providers bring services to the rest of the population. Today, everyone has at least one phone, and reliable 4G coverage reaches the most remote corners of the country.

While we advocate for a digital detox, and this is the perfect occasion to do so, if you wish to stay connected, you can buy a SIM card at the airport. Make sure your phone is unlocked by your telecom provider back home and for just a few dollars you'll be able to share your experience on social media. SIM cards and data plans are incredibly cheap and for $10 you'll get enough data for your trip.
Tip: Let the store staff set up your SIM card for you after purchase so they can enter any necessary settings.
Leave plastic at home. Since 2019, Tanzania has banned the use of plastic bags in the country. That means that they will not be allowed in and your luggage will be checked upon arrival to ensure you don't carry any. This includes the small plastic bags that you may put your toiletries in to go through customs checks unless they are ziplock bags that you will be taking back with you. If you have any plastic bags, leave them at home and help fight the global use of plastic.
Bring small US notes. The local currency used in Tanzania is the Shilling but USD are widely accepted in tourist places so unless you plan to go truly off the beaten path, US Dollar notes will be enough. Make sure to break the $100 notes down into small denominations and check that your bank notes are in pristine condition and newer than 2009 as older notes are easier to forge and thus not accepted (the date is on the note itself). Teared, dirty or creased notes may not be accepted. Credit cards are not used outside of hotels and some restaurants.
Don't be fooled by the weather. As explained in our Tanzania packing guide, the weather can change a lot from day to night in the popular northern safari areas of the Serengeti and Ngorongoro with variations of 10-15 degrees Celsius. As soon as the sun sets, temperatures drop and sometimes, they catch travelers unprepared.

The dramatic change in temperatures on a given day is because of altitude and this often surprises visitors who see Tanzania's location on the Equator and assume the weather will be hot. Zanzibar or Dar es Salaam are a different story because they are at sea level and humidity is high, but while on safari, expect to need a jacket in the evenings while daytime temperatures will call for shorts and a tshirt.
Pack light and soft. We will be moving about in 4WD cars and tiny propeller planes, and we will be changing accommodation 4 times, and while there will always be staff ready to lend a hand, there is nothing more mindful than packing light.

In the bush this is essential because propeller planes, like the one we will take from Serengeti to Zanzibar, have a maximum weight limit of 15kg per guest so really, you need to pack light or you'll destabilise the entire aircraft. It's also important to bring a soft bag instead of a hard case so it can be more easily stacked up at the back of the plane or car. Hard cases are harder to manoeuvre and require more space.
Local culture and customs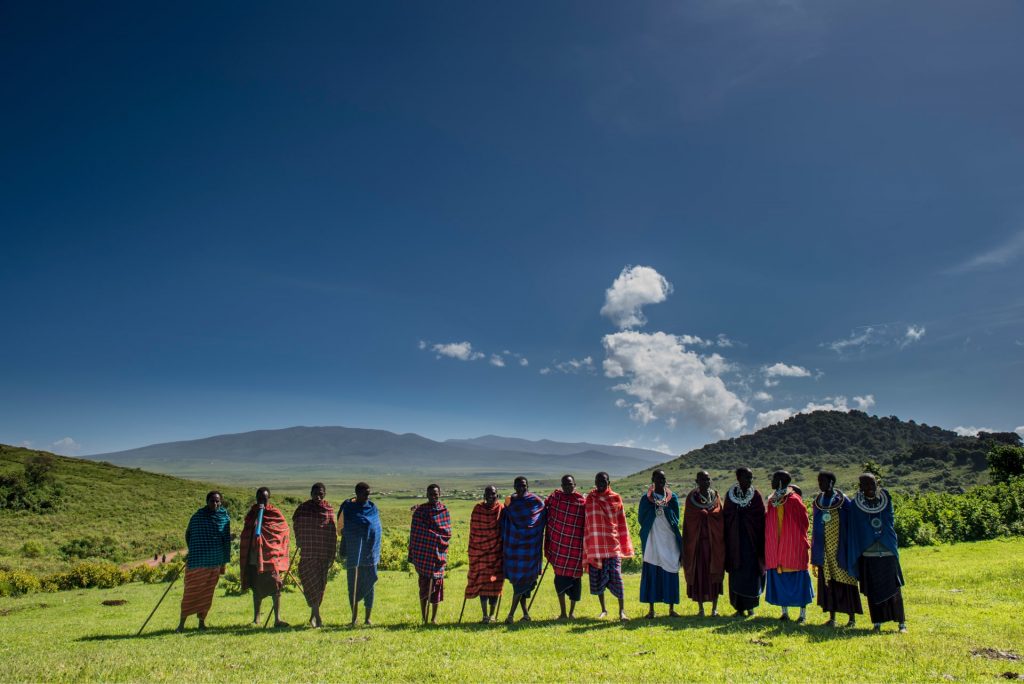 Our travel tips for Tanzania would not be complete without talking about the local customs and culture in Tanzania which, for most of us, is probably different from what we are used to.
Slow and steady. You may have heard about "African time" and as soon as you arrive in Tanzania you will immediately understand that it refers to a lack of sense of urgency. Things move slowly and at their own pace and nobody ever seems to be in a rush. Being on time is not as important either.

If you come for business and are on a tight schedule, like I used to, this can be really frustrating, but if you are on holidays we recommend embracing this new rhythm, sitting back and relaxing, time is only a reference point and patience will get you farther than getting stressed over things being delayed.
Cultural diversity. Tanzania is a very diverse country with more than 100 different ethnic groups, countless languages spoken and a wide range of traditions and beliefs. Although the Maasai have become a symbol of the country, they are estimated to account for half a million of the population in Tanzania. Besides the Maasai, there are several other ethnic groups. Learn more about the indigenous people of Tanzania here.
Dress appropriately. As mentioned in our packing guide, a majority of Tanzanians are Christian, but 30% of the population follow Islam and live in the coastal areas and in Zanzibar. Islam arrived in Tanzania with Omani traders who settled on the Spice Island. When walking in Zanzibar, especially in Stone Town, we recommend dressing modestly out of respect for the local culture. Skirts below the knee and capris trousers are better than shorts, and a blouse or tshirt is more respectful than a tank top.
Ask for permission not forgiveness. During your trip in Tanzania, you will undoubtedly meet members of the local tribes, including the well known Maasai. While locals are always friendly and ready to chat, you should be mindful and ask before taking photographs. Avoid taking photos of minors without the parents consent.
Learn some basic Swahili. While you probably think you don't know any Swahili words you can thank the Lion King for some basic Swahili. For example, simba is lion, jambo is hello, hakuna matata means no worries and rafiki is friend. To say thank you, read asante sana.
What to expect on safari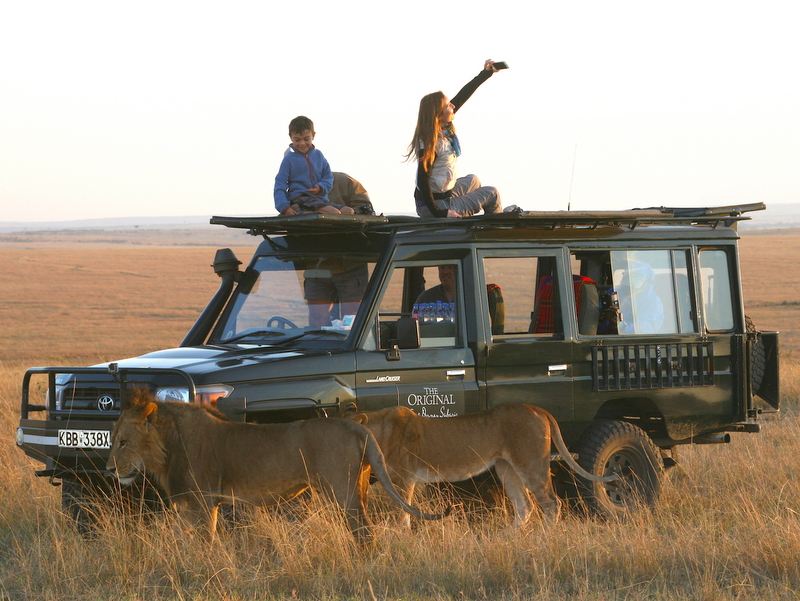 Because everyone visiting Tanzania comes for the safari, some of the most important things you need to know before traveling to Tanzania revolve around game drives. Check out our packing list for details on what to wear and read below for useful Tanzania safari travel tips.
Open top 4WD. Game drives are usually done in purpose-built 4WD cars, oftentimes Toyota Land Cruisers. These vehicles have been designed for safaris and have 3 rows of seats at the back and roofs that can pop open when tracking wildlife so you can stand up and watch up closely.

Having 3 rows of seats means that there is enough space for 6 guests to sit by the window with direct access to viewing opportunities. Our tours have 5-6 guests per car to ensure optimal viewing but you should always ask your safari provider how many guests to car ratio they fit.
Bumpy roads. Besides the set up, it's good to remember that while the main safari parks have paved roads (and the Serengeti mostly does), it can get bumpy at times. This means that you should make sure your day bag can fully close (instead of a shoulder bag you'd be using at the beach) so your items don't end up flying everywhere when the car hits a bump.
Small propeller planes. As mentioned before, besides the larger domestic flights, the majority of internal flights in Tanzania, including the one we will take from the Serengeti to Zanzibar, happen on small propeller planes that can carry 12 to 19 guests. These planes do not reach the altitude of commercial flights and do not pressurise.

We love them and they make for amazing sightseeing opportunities (imagine spotting zebra or giraffes from the plane window!), but if you have altitude sickness, you may want to consult with your doctor to make sure you are prepared, this is a Tanzania travel tip that you are best to be aware of.
High park fees. While Tanzania is an amazingly popular safari destination, it also draws much of its revenue from safari goers and the park and conservation fees are very high. You may have noticed that over $1,000 of the price of our tours to Tanzania goes towards park fees and that is for just 6 nights in safari lodges.

Car entry fees are over $200 per vehicle and fees per person to enter some of the popular parks near $70 per person per day, there are also additional fees for sleeping within the parks of around $6-70. These fees are to be paid regardless of the level of accommodation you stay at making a budget trip to Tanzania quite difficult.
Wildlife is wild. Animal attacks are rare but they could happen. Ultimately, this is not a zoo – this is the wild. Safari vehicles appear as large animals to wildlife and this is why they would not attempt to attack. However, you should keep arms and legs inside the vehicle at all times, avoid screaming or speaking loudly (it scares wildlife) and never get out of the vehicle while inside the park. Smoking is not allowed while on safari and you should always follow the instructions and directions of the guide / driver.
Take nothing but memories. Never feed wild animals or take anything from the parks back home with you including stones, bones or plants. Bring your best camera equipment on safari. You will need a good zoom lens to capture clear pictures of wildlife which will be several meters away.

We encourage you to disconnect and leave any online activity for your time at the lodge. Phones should be set to silent and taking calls while on safari is disrespectful to other guests and detrimental to the game viewing experience as human voices scare wildlife away. The use of drones is forbidden across Tanzania's national parks.
Dress code. You should dress appropriately on safari following our packing list suggestions of neutral colors, long sleeves and trousers to protect from the sun and mosquitoes and avoid wearing perfume which can be smelled by animals from far away and alerts them to the presence of humans.
Local cuisine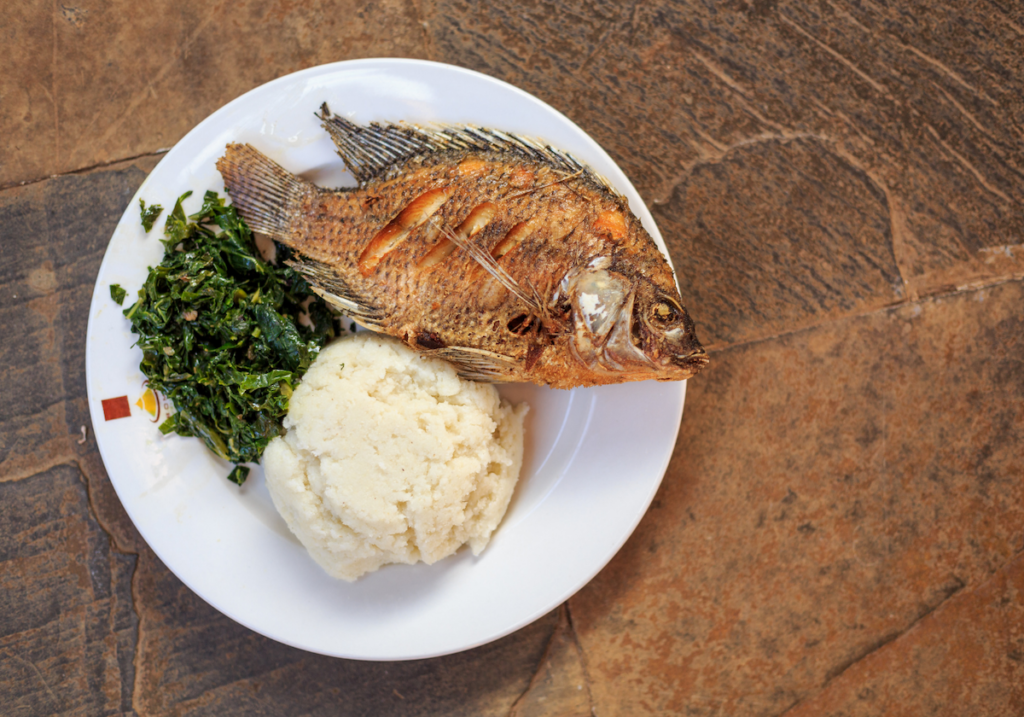 Traditional food. Tanzanian food is relatively simple and similar to that of neighbouring Uganda and Kenya. Meals consist of the rather bland ugali (maize meal) with a gravy that usually contains meat. On the coast, you'll find great grilled fish and nyama choma, or grilled barbecue meats, are commonly found in the cities. Other foods you may find are rice and fried plantain, some beans and peanuts. However, safari lodges and camps serve international cuisine and rarely offer local food options. If you are keen to try, ask the chef to prepare some for you.
Local beer. While local food is not the most adventurous, Tanzania has a few local beer brands that go perfectly with the weather. Both Kilimanjaro and Safari are well known and widely available brands produced by Tanzanian Breweries, you can't leave without at least trying them once.
Tipping in Tanzania
Tipping is always a personal decision based on the service you have received. However, like in the US, Tanzania tourism staff (especially those working in the safari industry) rely on tips to make a good living.
You can tip in Shilling or USD but USD will be preferred. Bring lower denomination notes for small tips and make sure that the notes you carry are in perfect state (not teared) and newer than 2009.
Below is a guide for how much to tip the various people who will serve you while in Tanzania:
City/Airport Transfers: A standard tip for the driver who transfers you from the international airport to your initial city hotel is $20 USD per vehicle. If your transfer is longer than a couple of hours, consider doubling that amount to account for the driving time and roundtrip distance.
City Hotel Staff: In city lodging, there is often a tip box located near reception to be divided equally among the staff (if not, you may leave the tip in your room). $5 USD per person per day is generally appropriate for the room attendants/butler. When dining at the city hotels, please tip as you normally would in any restaurant.
City Tour/Driver: Tips for a city tour or driver should be approximately $20 USD per vehicle for a full day.
Safari Driver/Guides: A guide will be with you at each camp (or if you have hired a private guide, he will move from camp to camp with you). It is customary to tip your safari guide at the conclusion of each camp stay or at the conclusion of your safari if they stay with you for the duration of your trip. We recommend a minimum of $15–20 USD per person per day for safari guides.
Safari Camp Staff: There is often a tip box in the main tent area to leave your gratuity at the end of your stay for the camp staff. While on safari, you will not need to tip every person who handles your bags or brings you a drink. Simply reward great service at the end of your stay for all to share. We suggest tipping $5-10 USD per person per day.
Music and bands from Tanzania
Tanzania has its own vibe and its own music genre, Bongo Flava, a mix of Reggae, Afrobeat, Blues, Rasta and Dancehall with local musical traditions like Taarab and Dansi. It sounds a bit like Reggaeton but with an African twist.
The music originated in Dar es Salaam, the city which also gives it its name. Bongo is a derivative of a nickname used for the city and flava stands for flavor. Although the genre is new (1990s), it has quickly expanded across East Africa and even the US. You can listen to some of the Bongo playlists on Spotify.
If you want to get acquainted with the local music scene, we've put together a Spotify playlist of great songs to accompany your trip to Tanzania.
Books about or set in Tanzania
Tanzania has inspired many movies, epic adventures and books, some of which have become classics. Below are some recommendations for inspiring, historic and interesting reads.
In the shadow of man is Dr. Jane Goodall's account of life with the chimps at Gombe. This is where she started her primate work getting to know the wild animals and establishing a rapport with them which has allowed us to understand more about these creatures.
How I found Livingston has become one of the most legendary adventure books of all times thanks to the famous sentence, "Dr Livingston, I presume" which Stanley muted when he finally found the Scottish missionary and explorer Livingston after months of treacherous plodding through tribal grounds and territories of East Africa. The book is extremely detailed, at times impossibly, specifying everything the expedition carried, how many meters of fabric were to be traded, what beads were valuable and in what colors, etc. and succeeds in explaining the need for diplomacy to survive exploration across East Africa at the time.
Through the dark continent is the sequel to How I found Livingston and relates Stanley's second trip to Africa. Sponsored by the New York Herald and the London Daily Telegraph to explore central Africa from Zanzibar to the Atlantic Ocean, this epic journey was brutal on his team and practically only a third of his expedition survived, including himself.
Green hills of Africa is Hemingway's second non fiction book and tells the tale of the month he and his wife spent on safari and big game hunting in East Africa in 1933. Besides the description of his hunting expedition and tribulations finding game, Hemingway also discusses writers, as if the safari was almost secondary.
North of south by Trinidadian author Shiva Naipaul is essentially a travel book that focuses on the author's trip to Kenya, Tanzania and Zambia in the 1970s as most countries achieve independence from their colonial regimes.
Among the Maasai is a true story by American teacher Juliet Cutler who moved to Tanzania to teach at the first school for Maasai girls and stayed for 20 years.
The tree where man was born is a fantastic tale of the observations of author Peter Matthiessen's many trips to East Africa. You can learn about the scientists and researchers making ground breaking discoveries, the day to day life of locals, or what safaris were like in the 1970s when Tanzania and East Africa were becoming independent countries.
Paradise is a fictional novel that recounts the story of a young boy sold to a wealthy Arab merchant in an imaginary village in Tanzania at the turn of the 20th century. The boy joins the merchant's caravan as it embarks on a trading expedition in East Africa.
Movies about or shot in Tanzania
Below is a list of documentaries, movies and shows you can watch to learn more about Tanzania or simply marvel at its beautiful landscapes.
National Geographic Islands is on Netflix and has an episode where Zanzibar and Mafia Islands are featured in detail, with monkeys and other wildlife taking centerstage.
Tanzania, a Journey within is the story of a Tanzanian man and an American woman who travel to Tanzania and explore the country's extremes, from poverty and AIDs to the beautiful landscapes.
As old as my tongue is a documentary about singer Bi Kidude that was shot on location at her house in Zanzibar.
The African Queen stars Humphrey Bogart and Katharine Hepburn in this classic 1951 African romantic adventure into Tanzania. The movie gave Bogart his own Oscar and has been preserved for its cultural and historical value by the National Film Registry and the Library of Congress.
Darwin's nightmare is a documentary that showcases the worst effects of globalisation. Focusing on the effects of the introduction of Nile perch fish into Lake Victoria which killed all indigenous species, the documentary exposes the effects on people and the eco-system as it exposes the arms trade the planes who come to collect the fish for export to Europe bring in.
Africa's Elephant Kingdom is a Discovery Channel documentary that documents the life of African elephants in Kenya and Tanzania as narrated by the elephants themselves.
More Reading Before Your Tanzania Trip