Our team is led by long term travelers Mar Pages and Meg Jerrard who met at a conference in 2015 and have stayed friends ever since.
They are both experienced travel bloggers who have had their toes in the industry since 2013/14, and have traveled extensively solo, as well as with friends, with family and with our significant others. Combined, they have visited 150 + countries across all 7 continents (Meg has been to Antarctica!) and their blogs are read more than 600,000 times every month.
Both Meg and Mar have personally curated each itinerary, together with our local guides, based on places they know very well and have been to many times.
About Mar Pages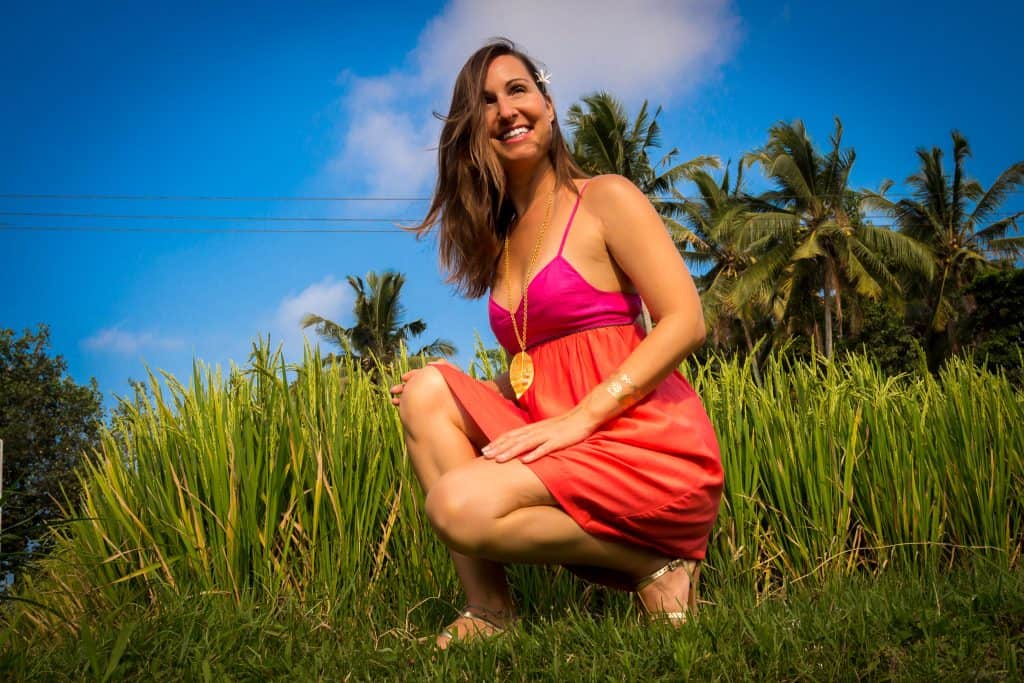 Mar is an ex- strategy consultant and Googler turned online entrepreneur.
She is the founder and editor of Once in a Lifetime Journey, a luxury and out of the ordinary travel blog that specialises in exclusive hotels, unique destinations and the least visited countries.
She also founded a boutique digital consulting practice where she consults and advises travel businesses on social, influencer and digital marketing practices.
Mar has visited over 125 countries and is on a quest to visit them all.
She often travels on her own to unknown destinations that are hard to find on a map.
About Meg Jerrard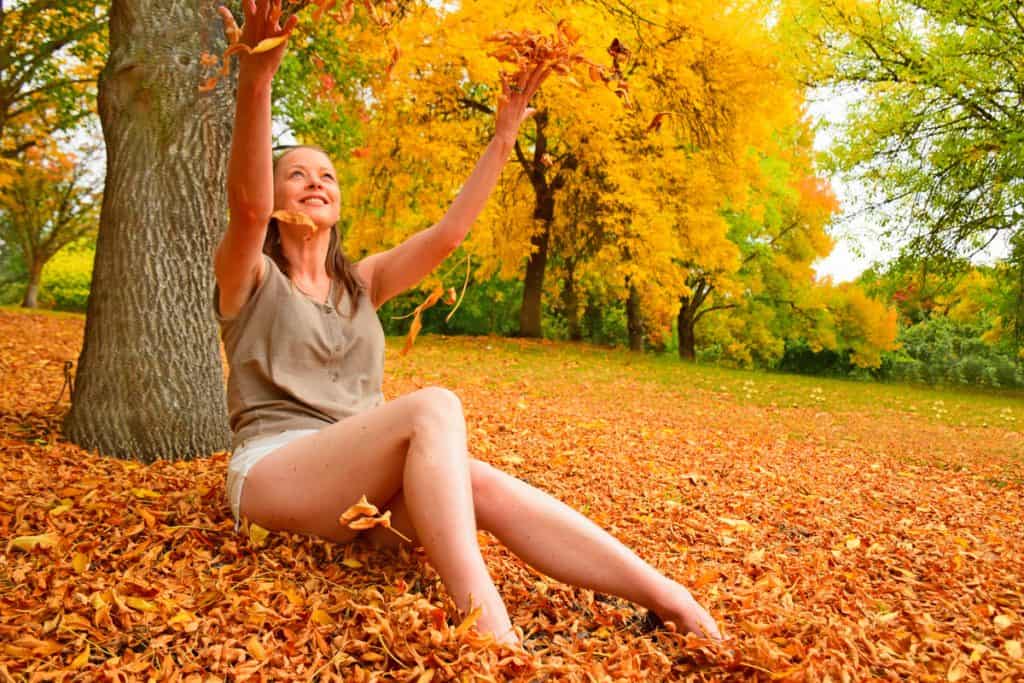 Meg is an Australian Journalist and founder and editor of Mapping Megan, a niche adventure travel blog with a focus on cultural immersion, authentic discovery and incredible journeys. She visits off the beaten path destinations to cover corners of the globe which still remain relatively undiscovered.
Having visited 100+ countries across all seven continents, Megan has accumulated a wealth of knowledge about what the world has to offer. She started traveling solo at 18, and continues to take solo trips, despite now being married (she met her husband Mike on Mt Kilimanjaro in Tanzania).
A professional content creator, Meg's travel writing has been widely published and acknowledged by publications such as National Geographic, the New York Times, Forbes, and British Airways High Life.
Meet the SFT Team
Our Solo Female Travelers team is remote and globally distributed.
About Jacobo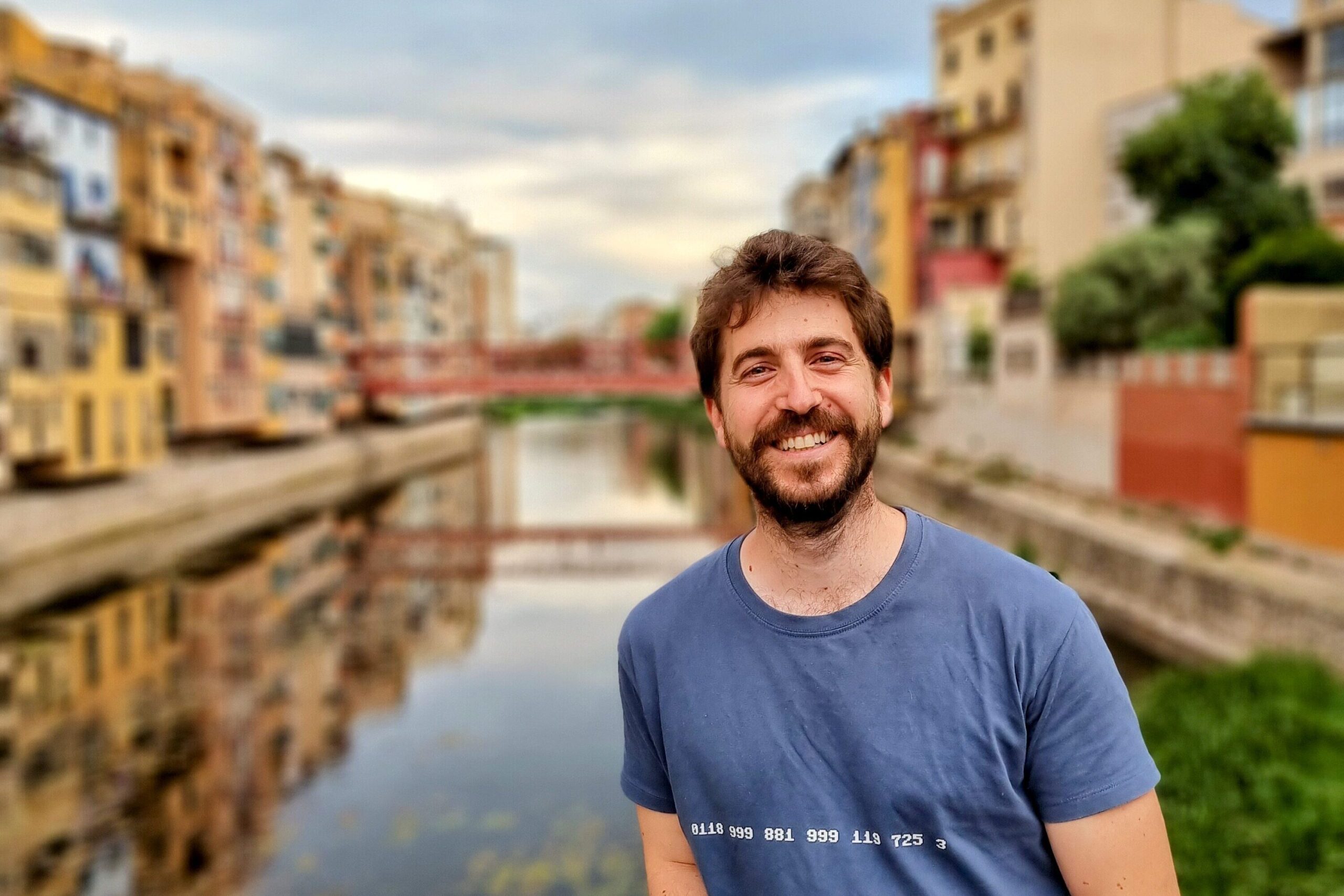 Jacobo is a software developer and IT professional, with a passion for travel and for building a better world through impact and legacy.
In his career, he has focused on education, both as a teacher and as a software developer for teachers and students.
In his spare time, he leads Spain's most important competitive programming organization and co-founded Spain's girls' programming olympiad, a dedication that was once highlighted by the country's president himself.
Jacobo is the brain behind our Solo Female Travel Safety Index and our member's portal.
About Gaby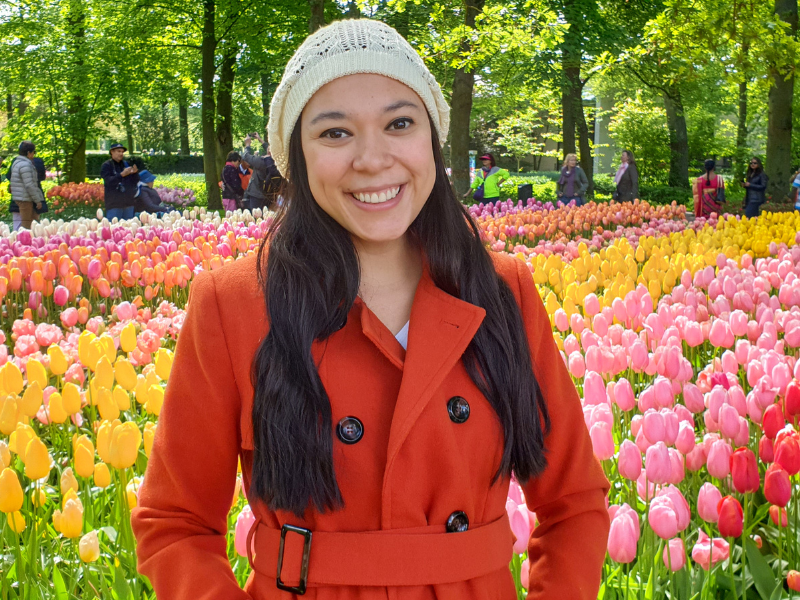 Gaby is a content creator who has worked in Digital Marketing since 2012. She took a break from her career to explore the world while working as a Cabin Crew in Qatar, and had the opportunity to visit 65 countries over the 5 years she lived there.
This experience taught her a lot about cultural awareness and molded her into becoming a more independent and driven woman.
She has recently returned to her home country, El Salvador, to continue to grow within her Digital Marketing career. Marketing and travel are two of her passions and she loves to tell people about her travels and how amazing the world can be.
Meet The Guides
Our trips are led by our all-female team of local guides who are the heart of SFT Tours.
Between Glory, who was one of the first female mountain guides on Kilimanjaro (and remains one of the very few), Diba who is Sudan's only female guide, Mariam who is taking the lead as one of the few Berber guides in Morocco, and the rest of our great female guides, these superstar women are what make our trips so special.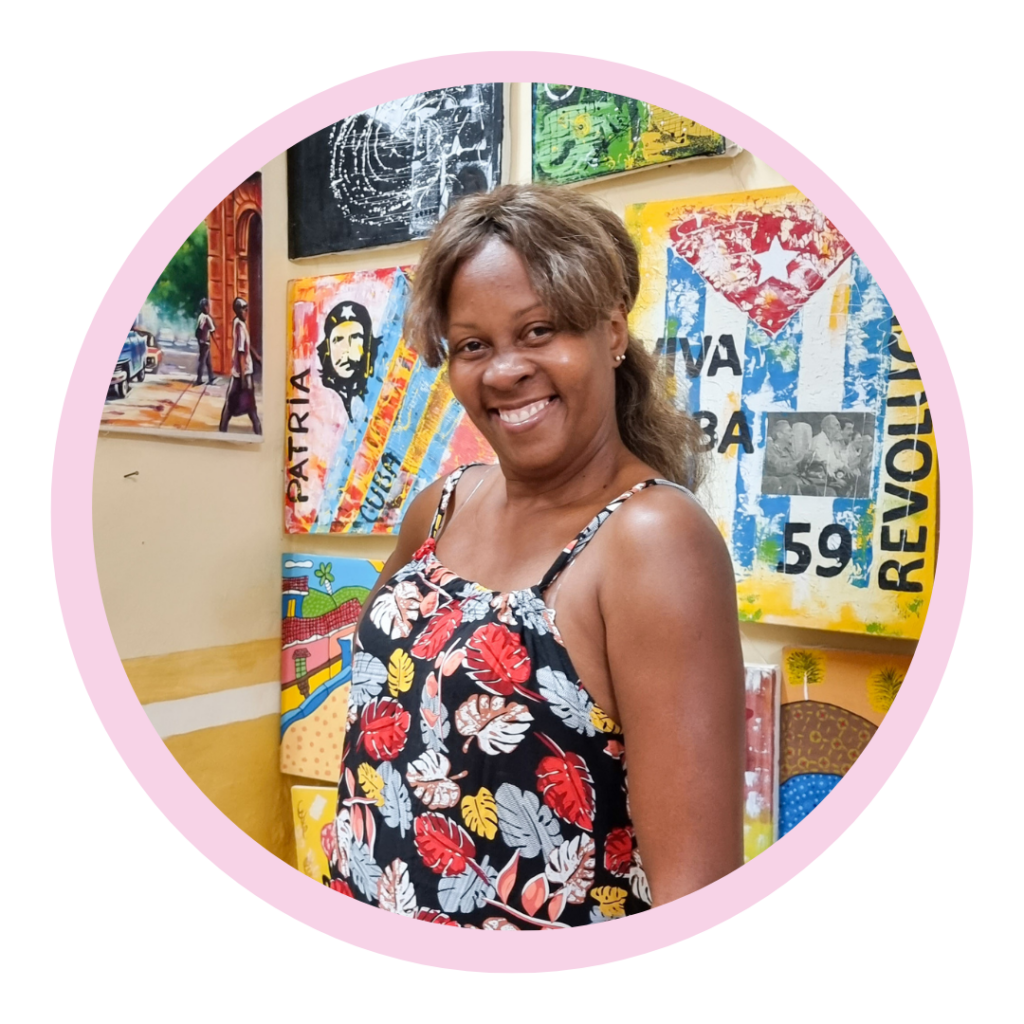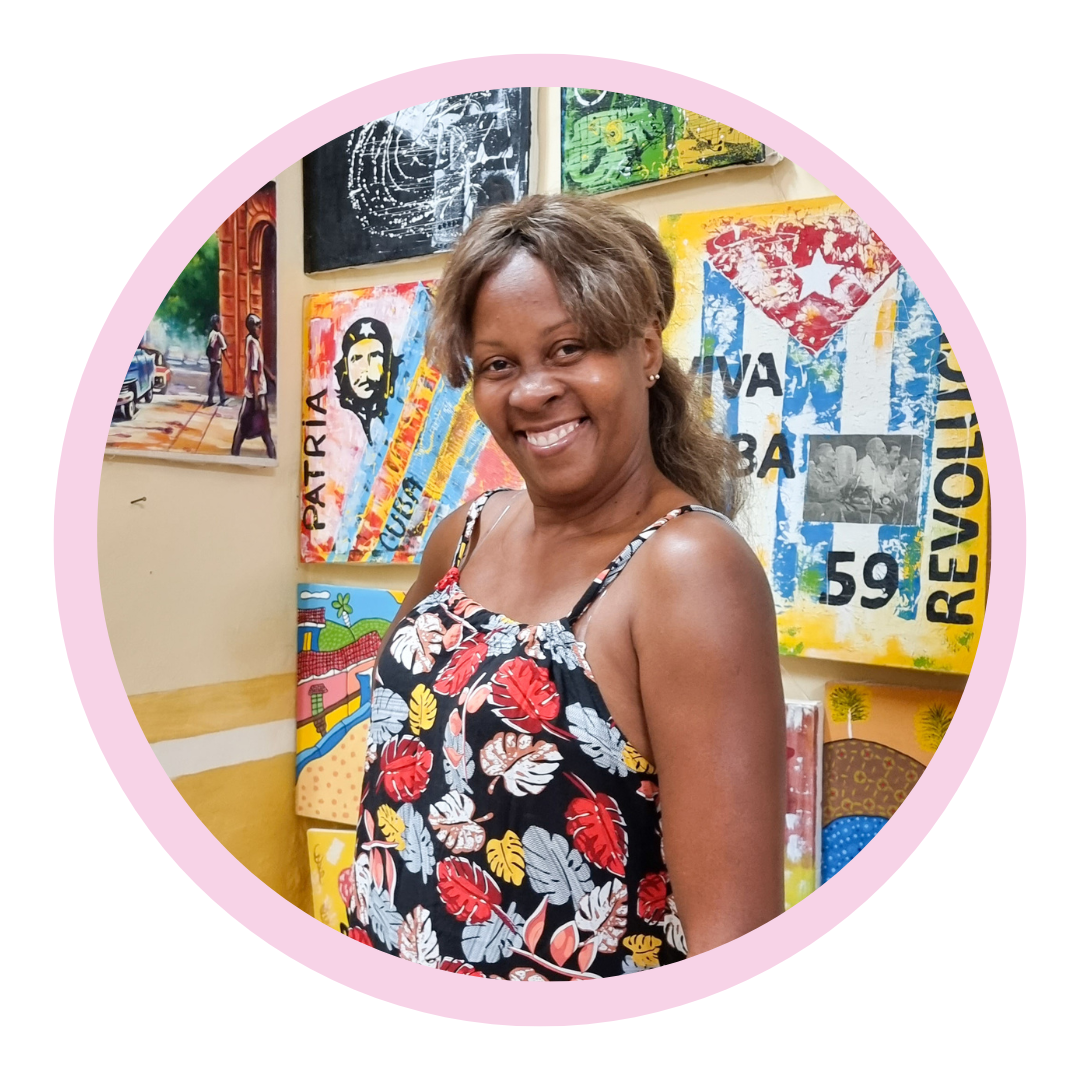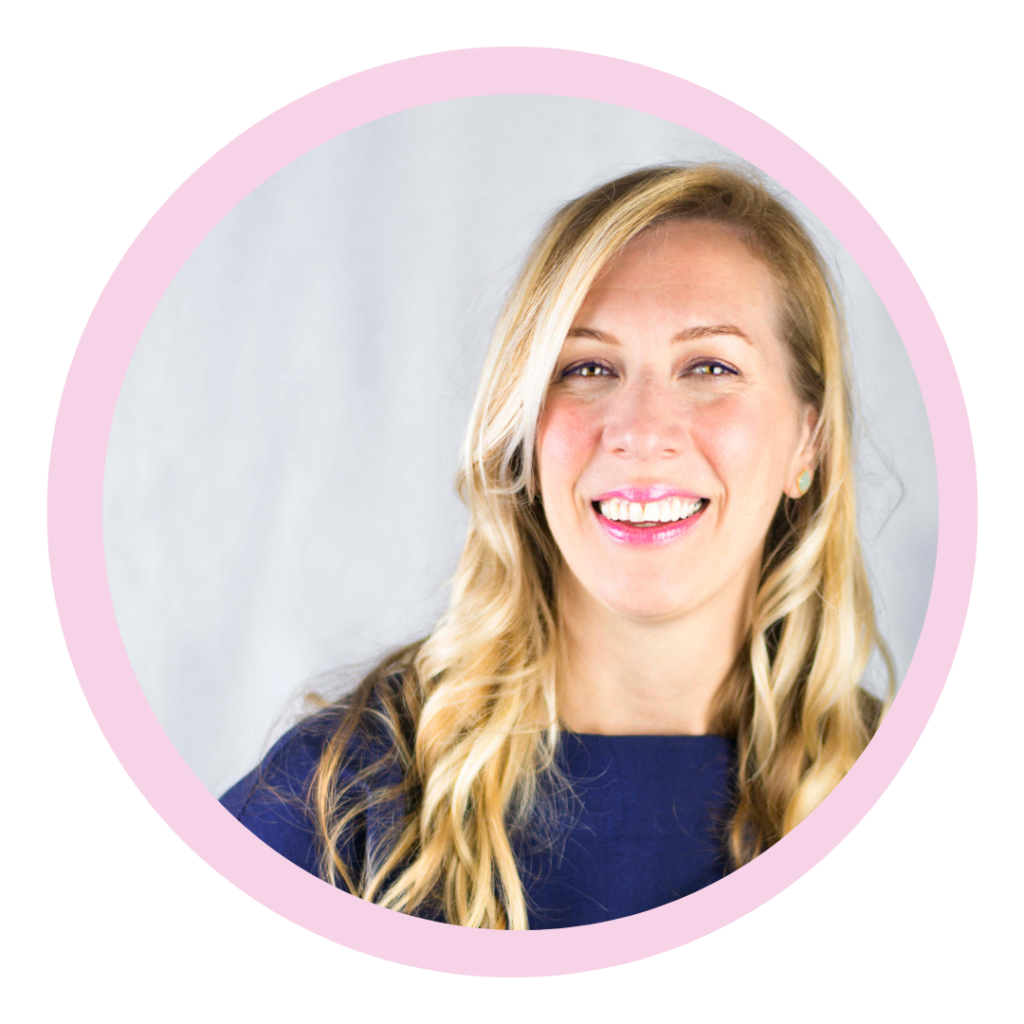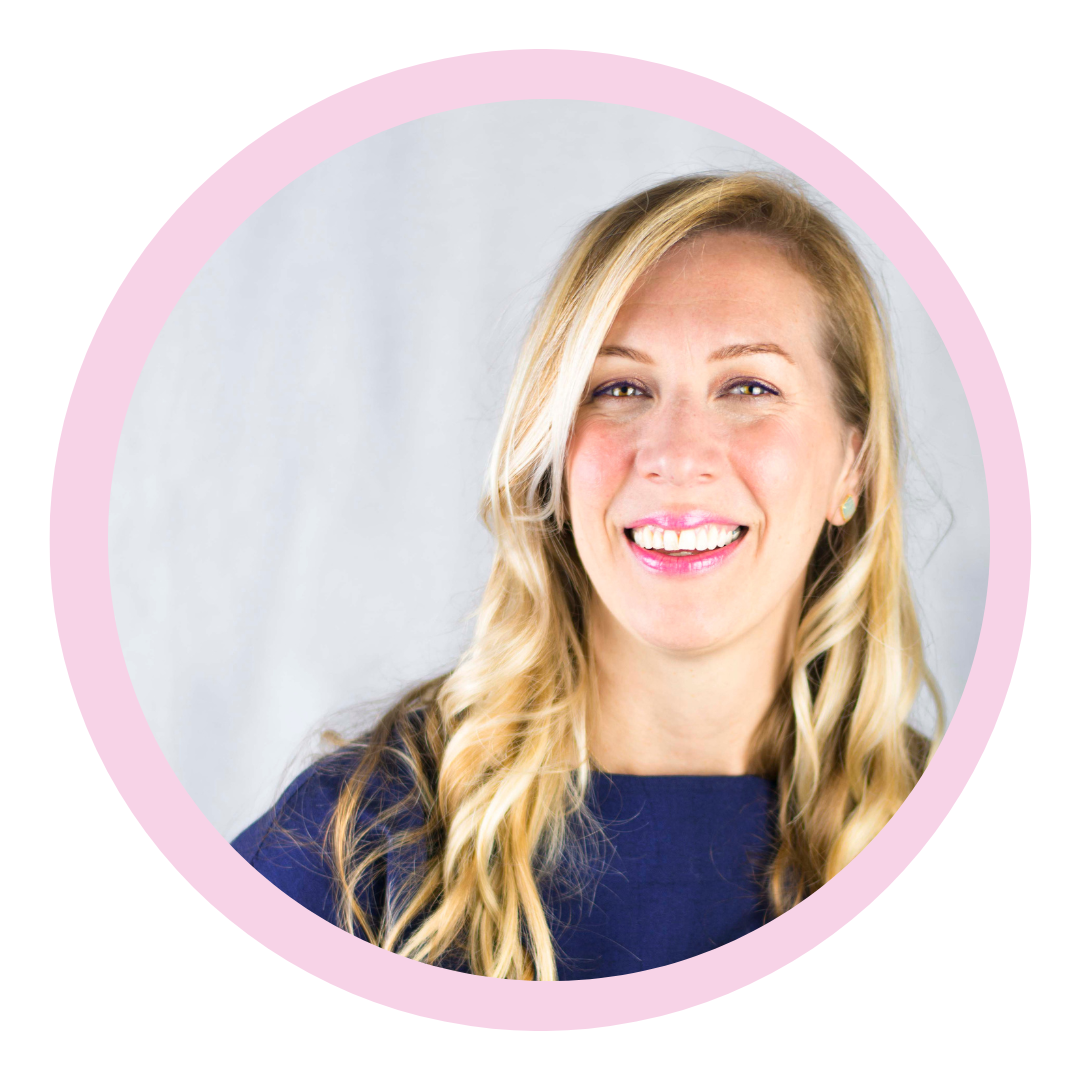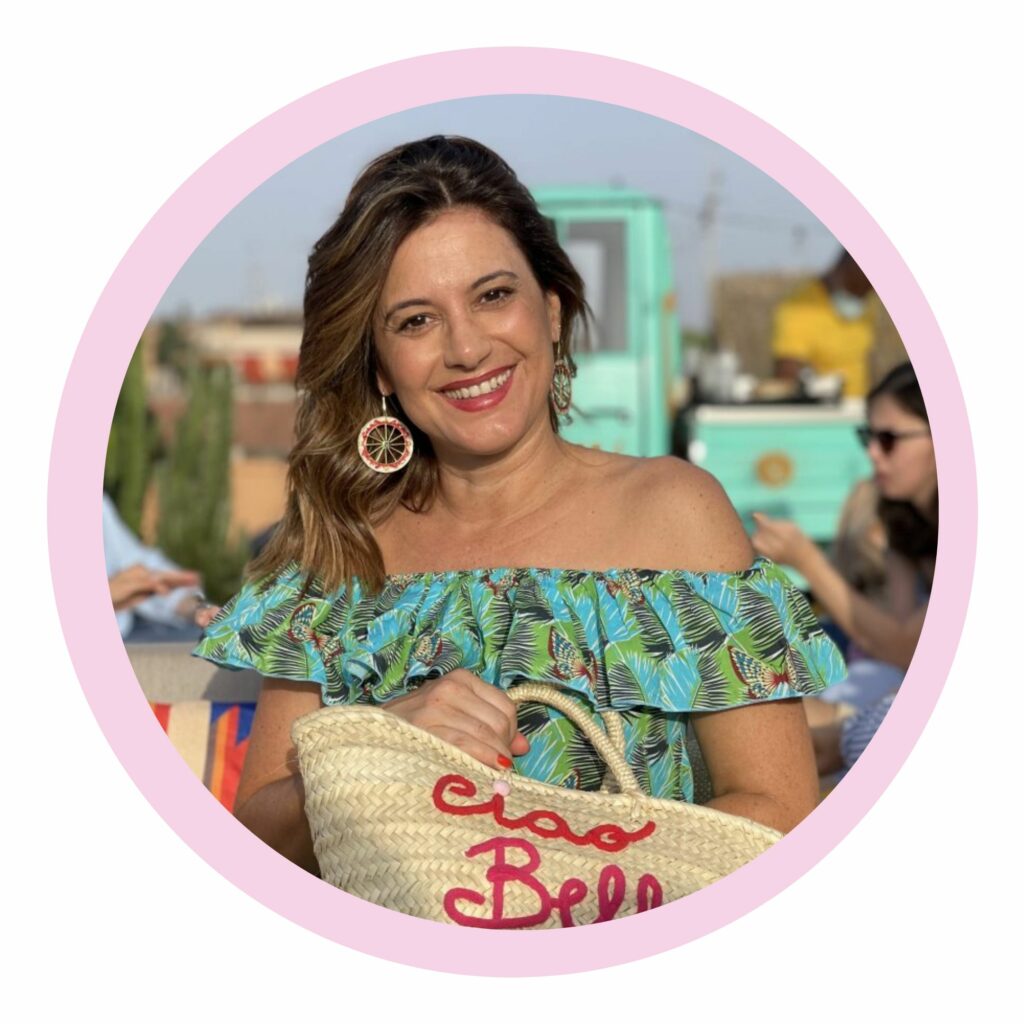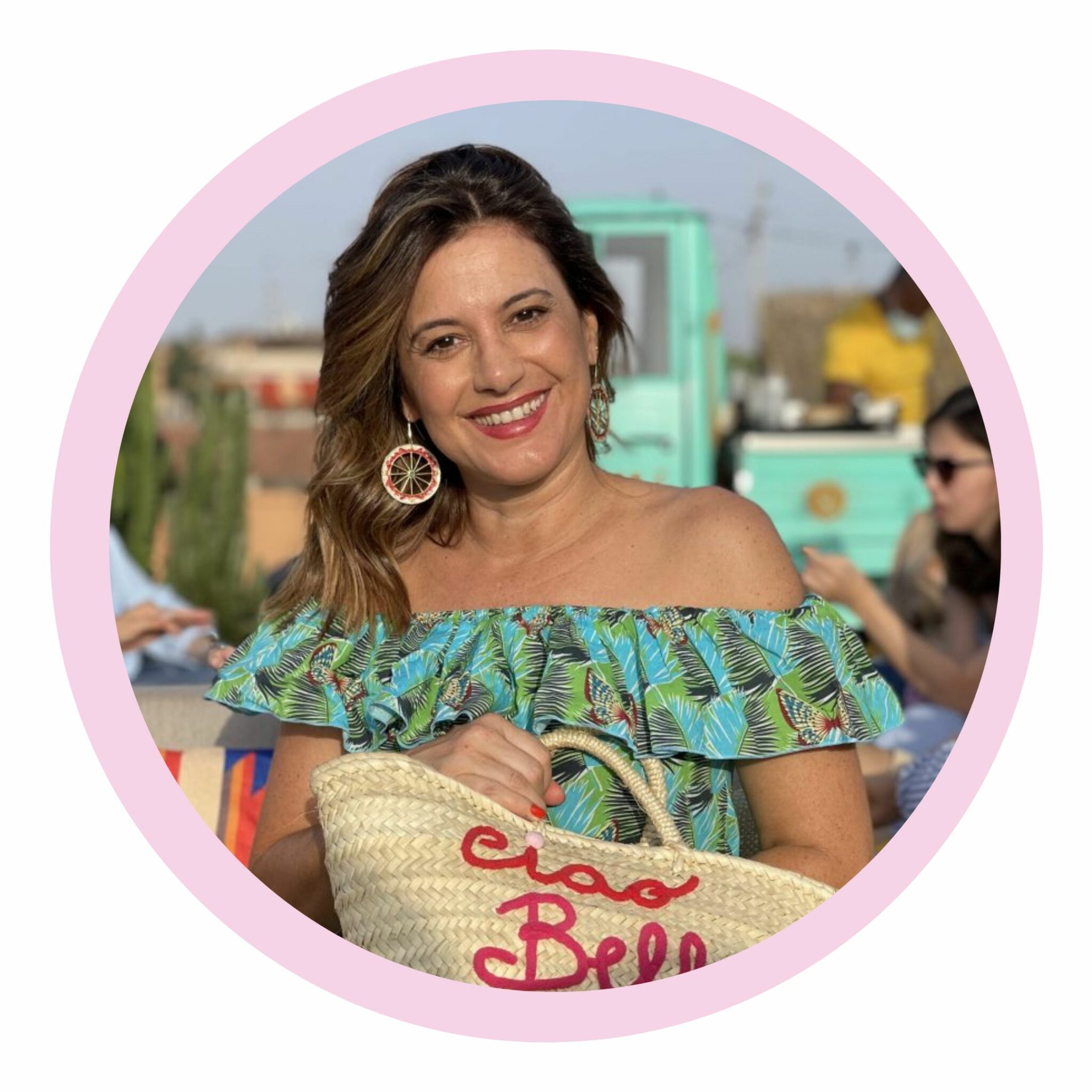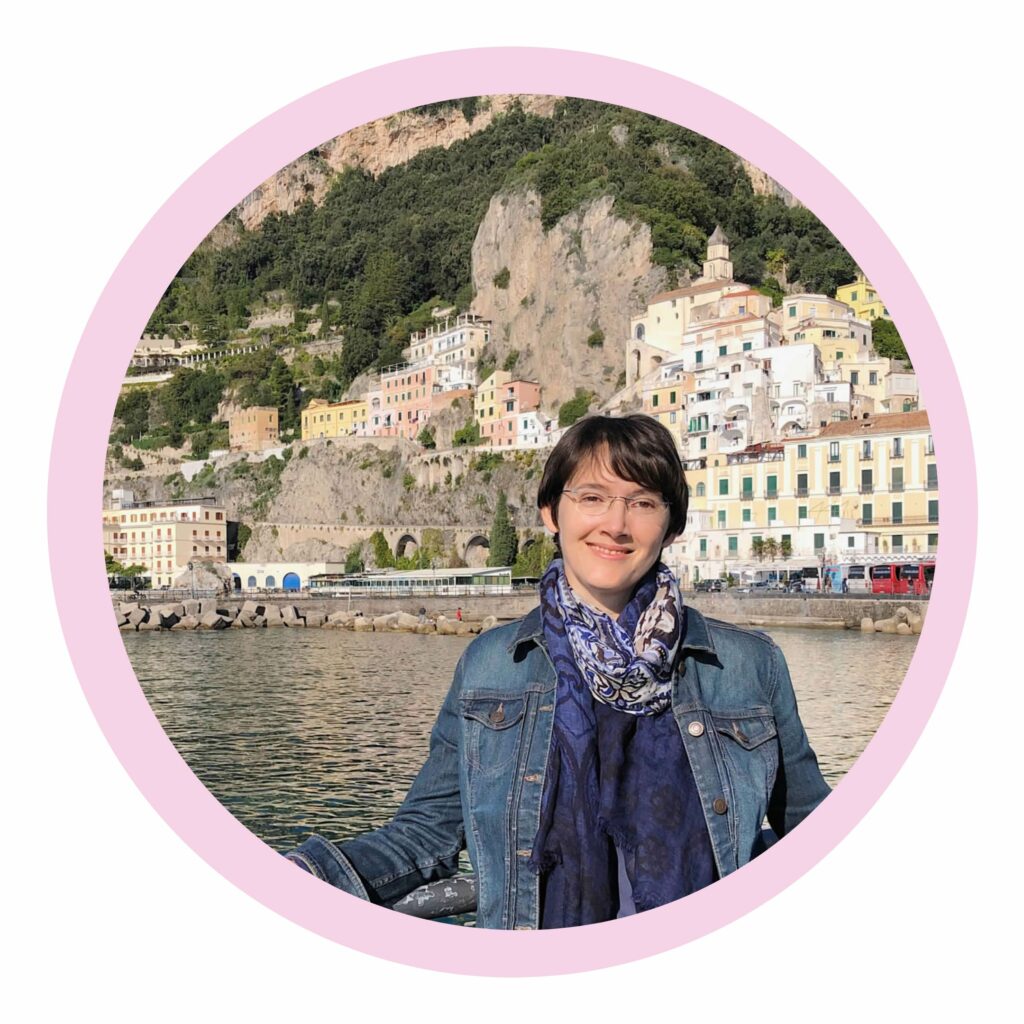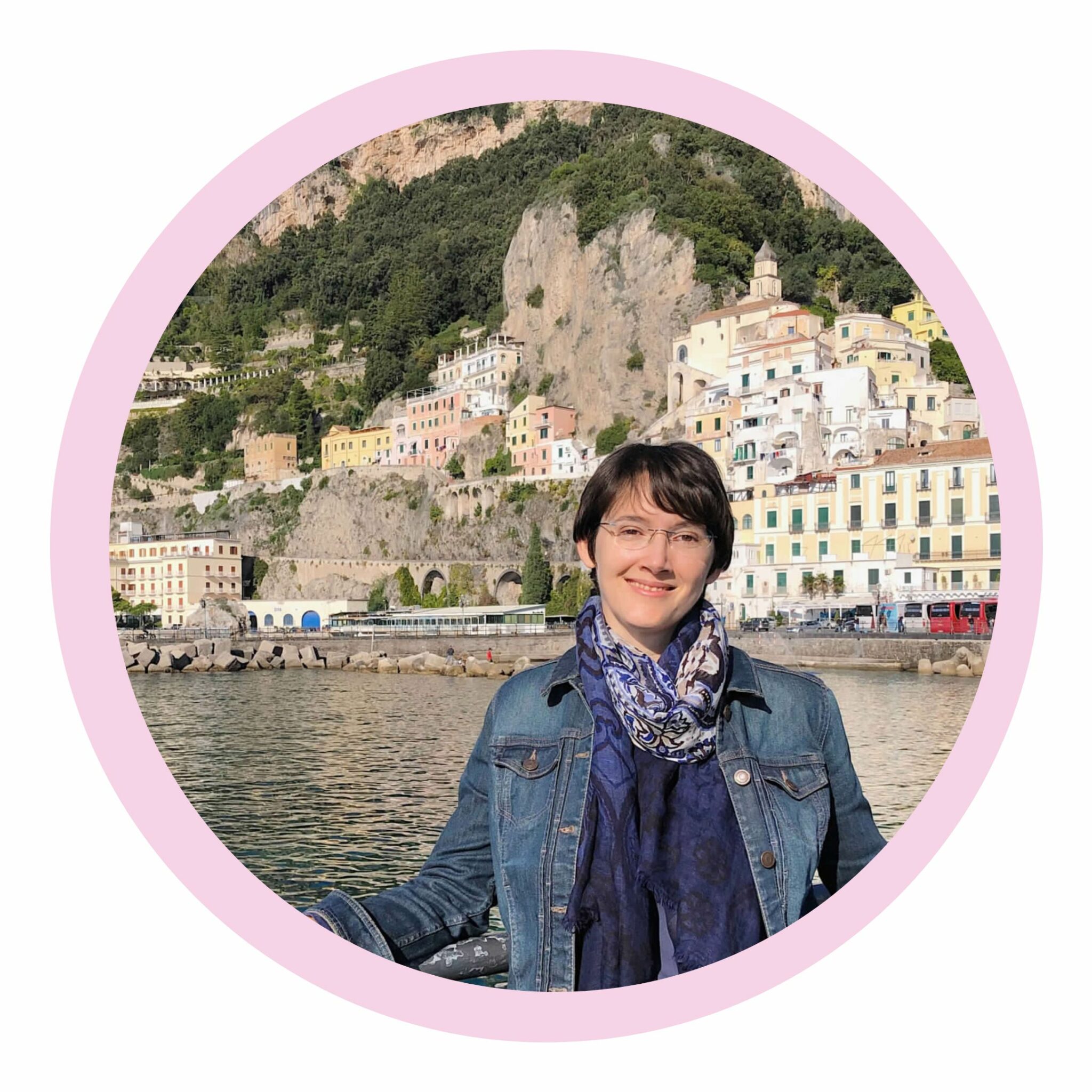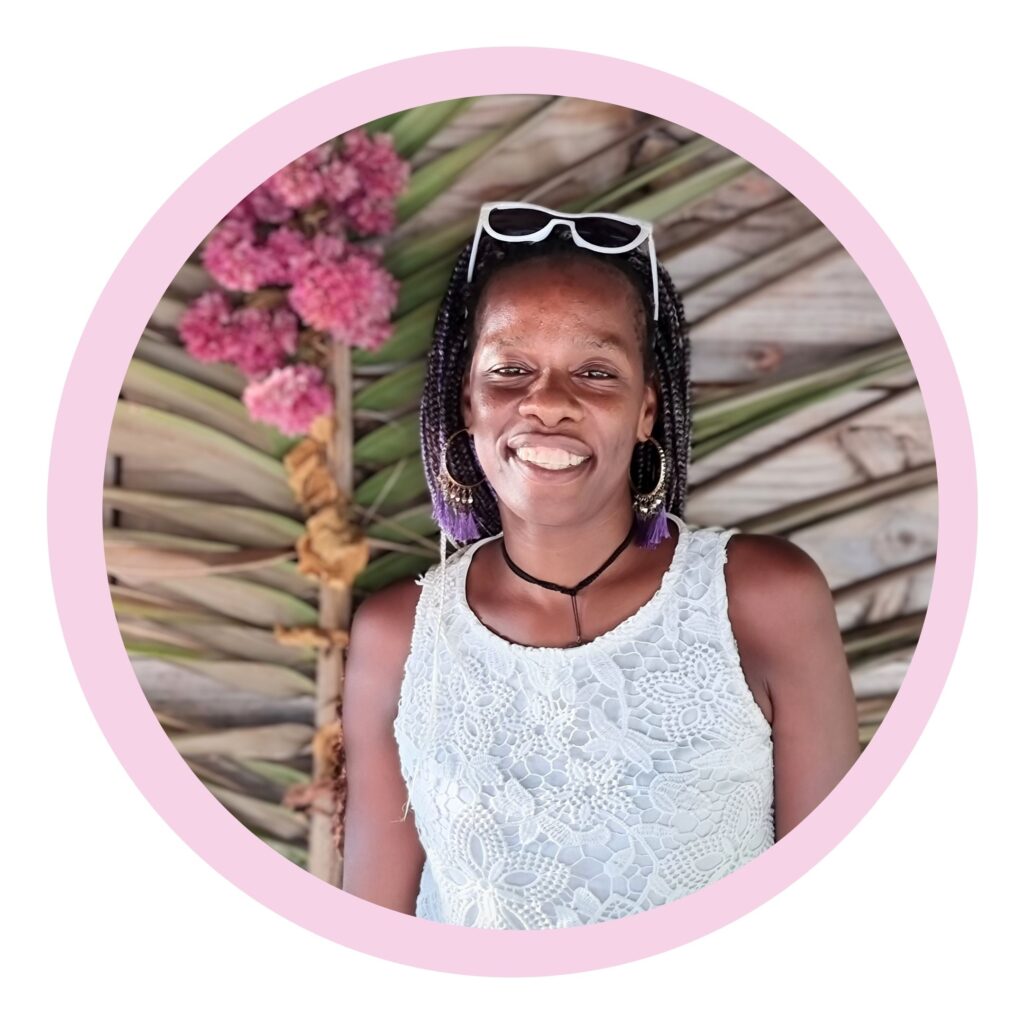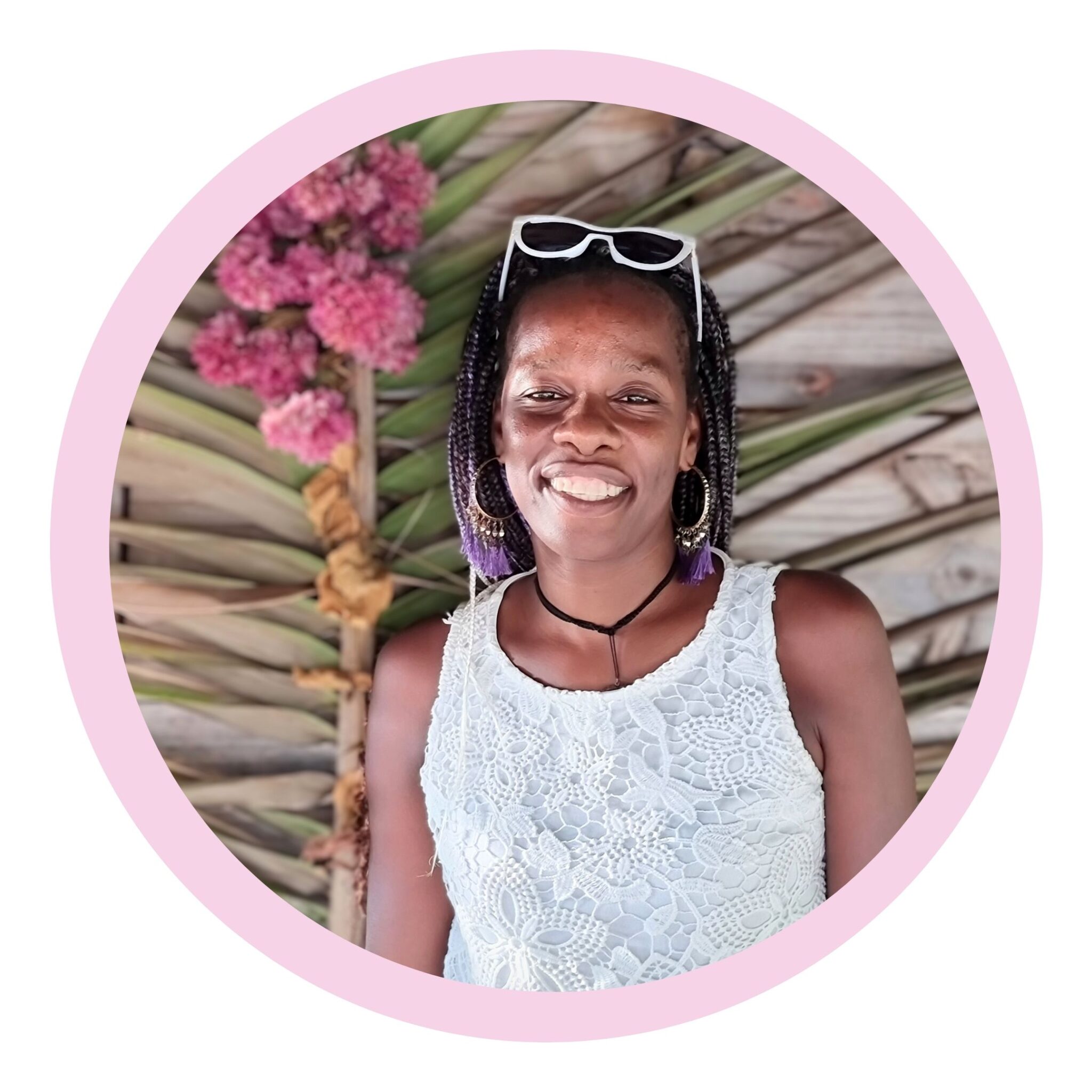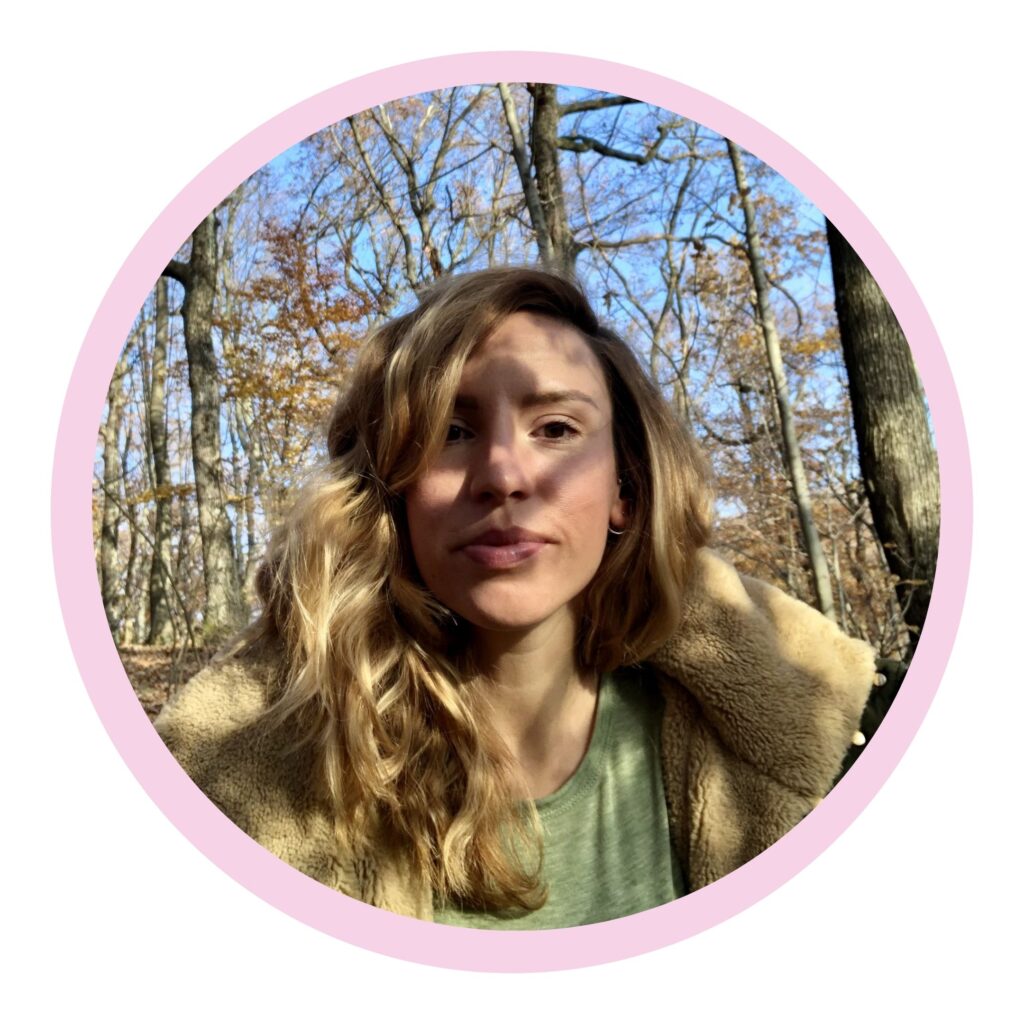 About Glory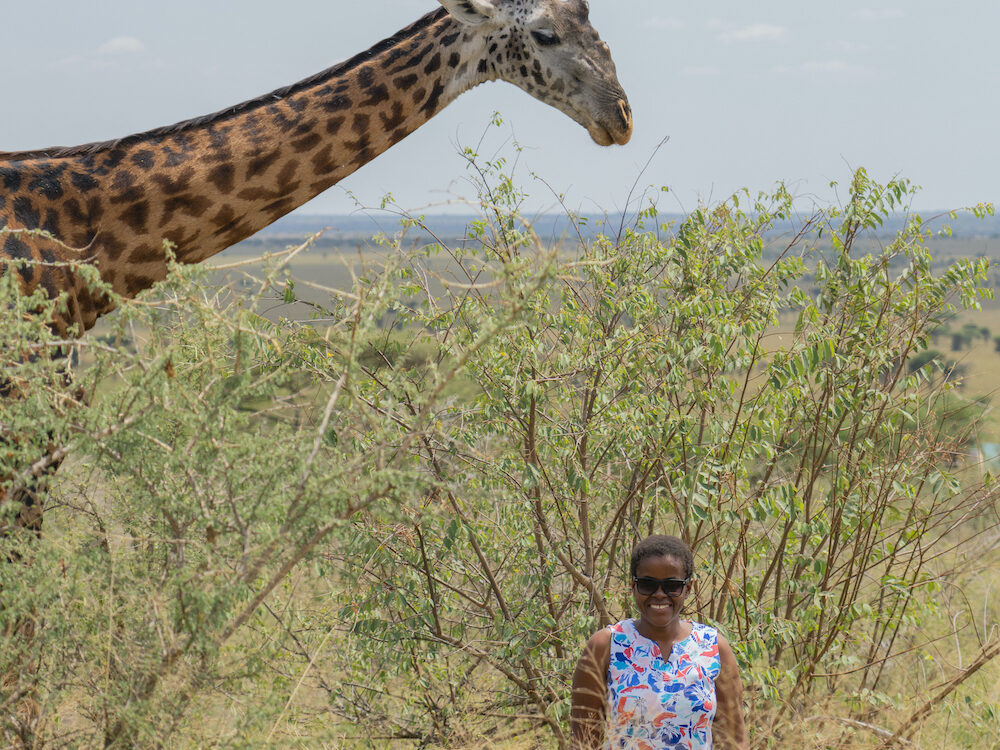 Glory Thobias Salema is one of the very few female guides in Tanzania and was recognised as the Best Female Guide by Tanzania National Park Authority (TANAPA) in 2017, 2018 and 2019 and received awards from Mr. Kigwangala, Tanzania's Minister of Tourism and Natural Resources.
Glory can not only take you on safari but also to the top of Mt. Kilimanjaro being one of only 6 female guides (out of over 2,500).
She is passionate about empowering women and girls in tourism and founded the Tanzania Women Guides Foundation, an NGO focused on connecting women to opportunities in tourism so the future generations are more gender balanced.
About Diba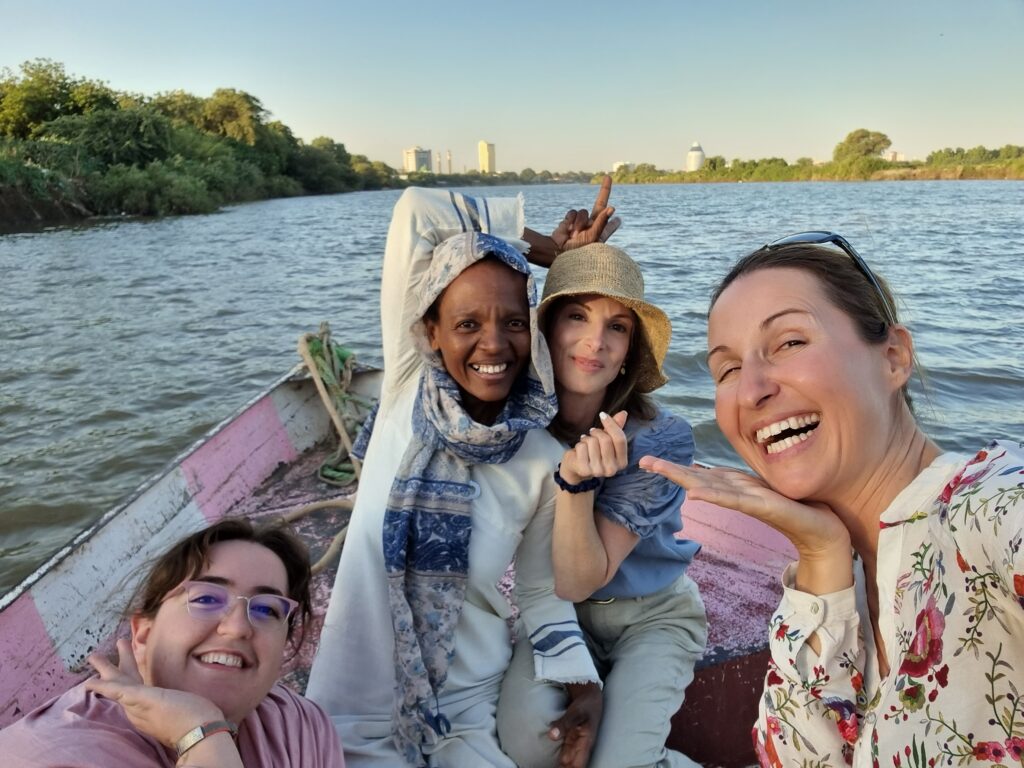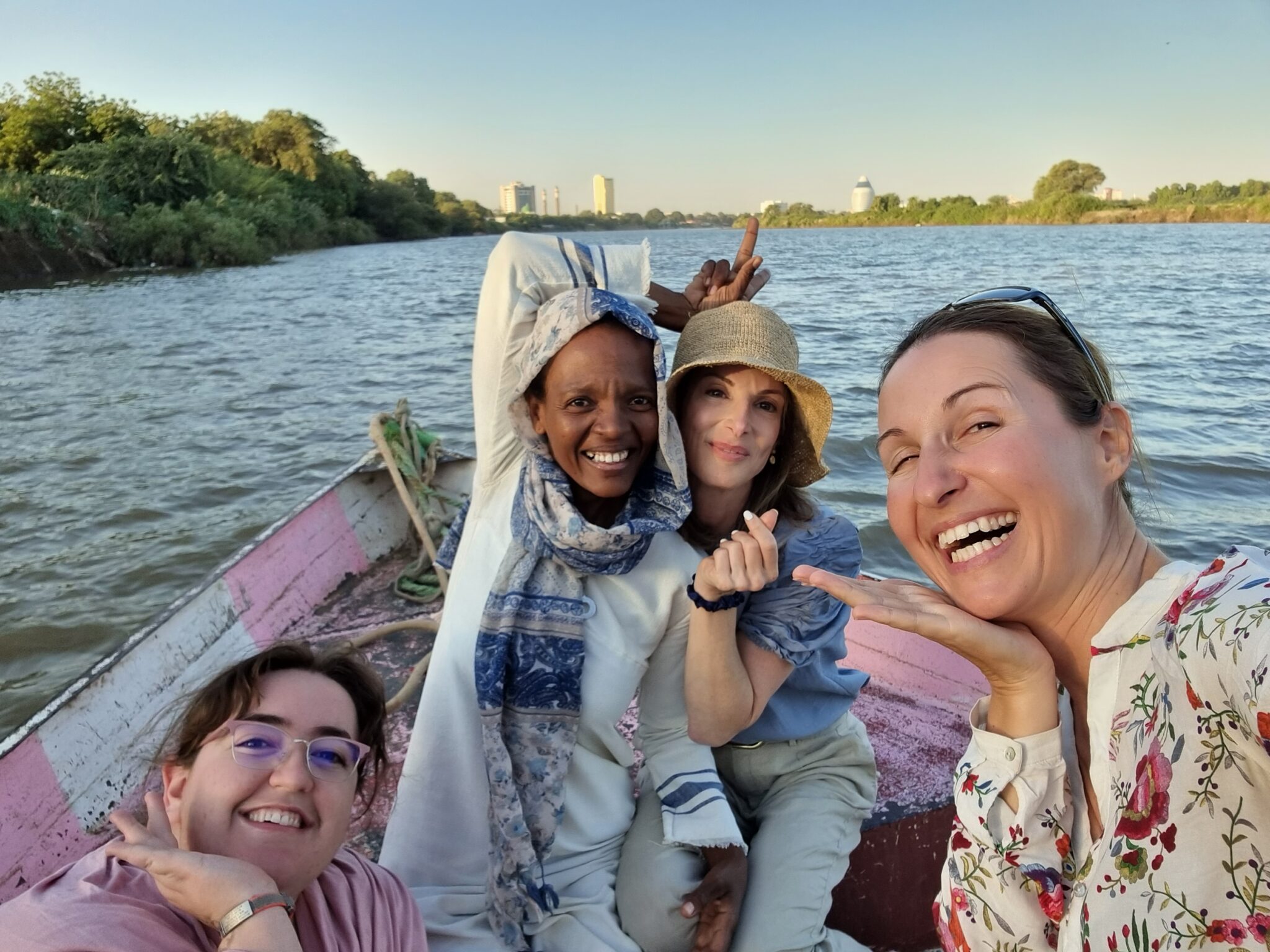 ​Diba started her career in the hospitality industry in Karima at the Karima Rest House where she was previously selling clothes and souvenirs to guests.
She took English courses and learned more about customer management, then spent 6 months in Italy learning the language and started to guide guests in 2019.
Diba is currently the Camp Manager at Meroe Tented Camp and occasionally hosts groups across the country.
When leading our Solo Female Travelers Tour, Diba loves to share her culture with our guests by inviting them to her family's home for coffee and henna which her mum designs.
About Ariadna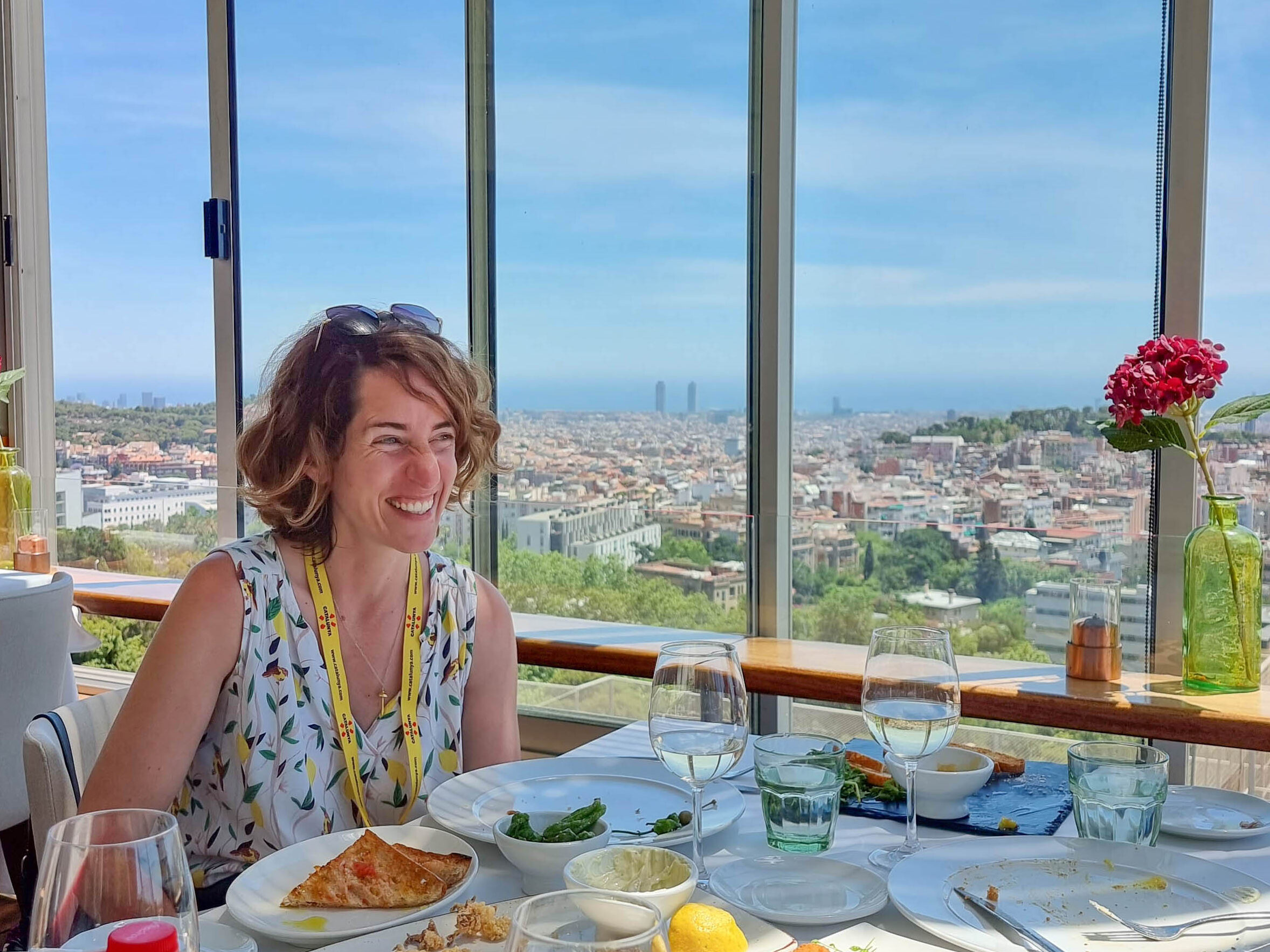 Ariadna who is both a Barcelona, Girona and Catalonia certified guide and has been working in the tourism sector for more than 15 years guiding visitors from all over the world. She is interested in art, history and culture and passionate about traveling.
She loves learning and her job allows her to travel through the eyes of the visitor, from whom she learns new things every day.
Luckily, Ariadna's experience and licenses allows her to guide inside museums and monuments and she is extremely knowledgeable on all things Barcelona, ​​Girona, Costa Brava or Montserrat.
If you want to meet her virtually, she hosted our live tours of Barcelona where you can hear her share her knowledge of La Sagrada Familia and Hospital de Sant Pau i de la Santa Creu.
About Yummet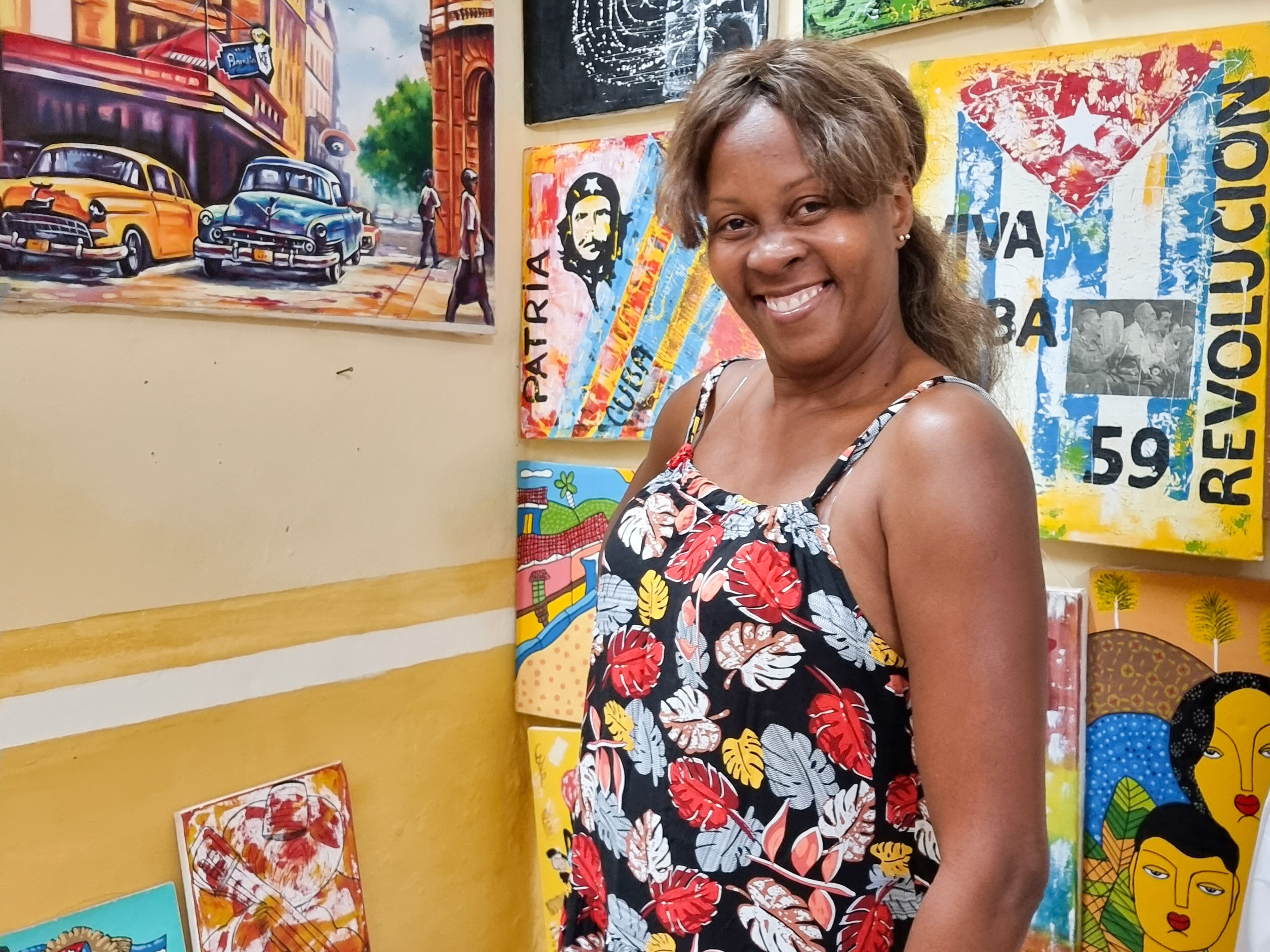 Yummet is a former English teacher turned guide who is passionate about her country and about female empowerment.
She got her English teacher degree in 2011 and her master's degree in Educational Leadership given by the Loyola University of Chicago in 2011. After 15 years teaching, attracted by the aviation world, she took a job at the international airport Jose Marti and in 2014 she became a guide attracted by the financial prospects and the opportunities to meet new cultures. She confesses to being more curious about the world out of Cuba after travelling to other countries.
This is the new Yummet now: a successful woman, a mother of an 11-year-old boy and a wife. A female trying to stand up in a very competitive profession that turns twice as difficult in a context where men are more benefitted. A female leader with the intention of making female clients feel comfortable in Cuba, learn a bit about the Cuban culture, and see what the books can't show. Hope to meet you soon!
About Stella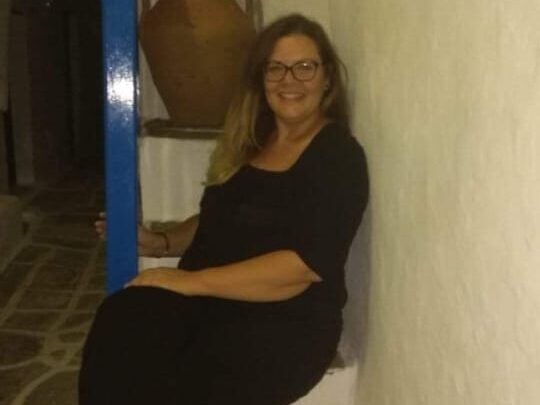 Stella is Greek, born and raised in Athens, and has been working as a Cruise Coordinator for almost 8 years in the Greek Islands, Cabo Verde, Senegal, the Canary Islands, Turkey, the Balkans and hopefully soon, in Tahiti. Prior to becoming a cruise coordinator, Stella was a travel writer, a wedding planner and an event manager.
During our cruises, she takes care of all the excursions, activities and entertainment on board and will make sure everything runs smoothly and everyone is having a good time with her friendliness and sense of humor.
You never have to remember anything because Stella will be there there to remind you of anything important. Her knowledge of the best places to eat, drink and have fun on the islands is unparalleled.
What she loves most about her current job is to travel and interact with different people from different places. She feels rich in experiences and happy with the knowledge she has acquired and the people she has met and can't wait to meet you all and show you around her beautiful Greece!
About Mariam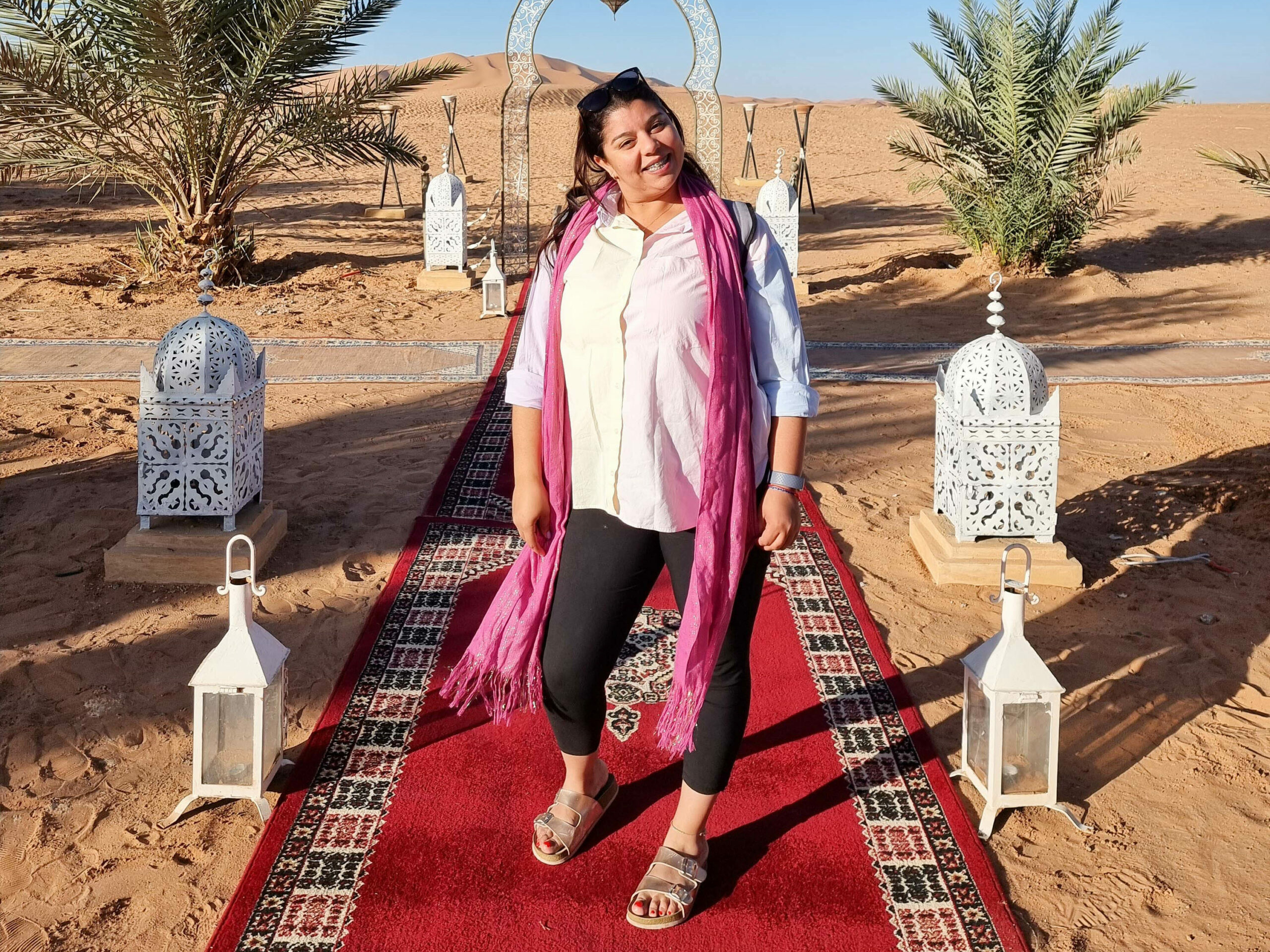 Mariam Youhad is a young Berber guide hailing from the High Atlas Mountains of Morocco.
She has been guiding guests since 2018 and is proud to be one of only 10 female mountain leaders in Morocco.
Mariam enjoys cooking, meeting new people and learning about new cultures as she introduces her beautiful country and culture to travellers from abroad.
She studied Business Management at the Institute of Training in Administration and Commerce (IFAC) and got her Tour Guide degree from the Ministry of Tourism.
Mariam is currently studying English at Cadi Ayyad University in Marrakech where she plans to receive her masters and doctorate in English literature.
About Sigga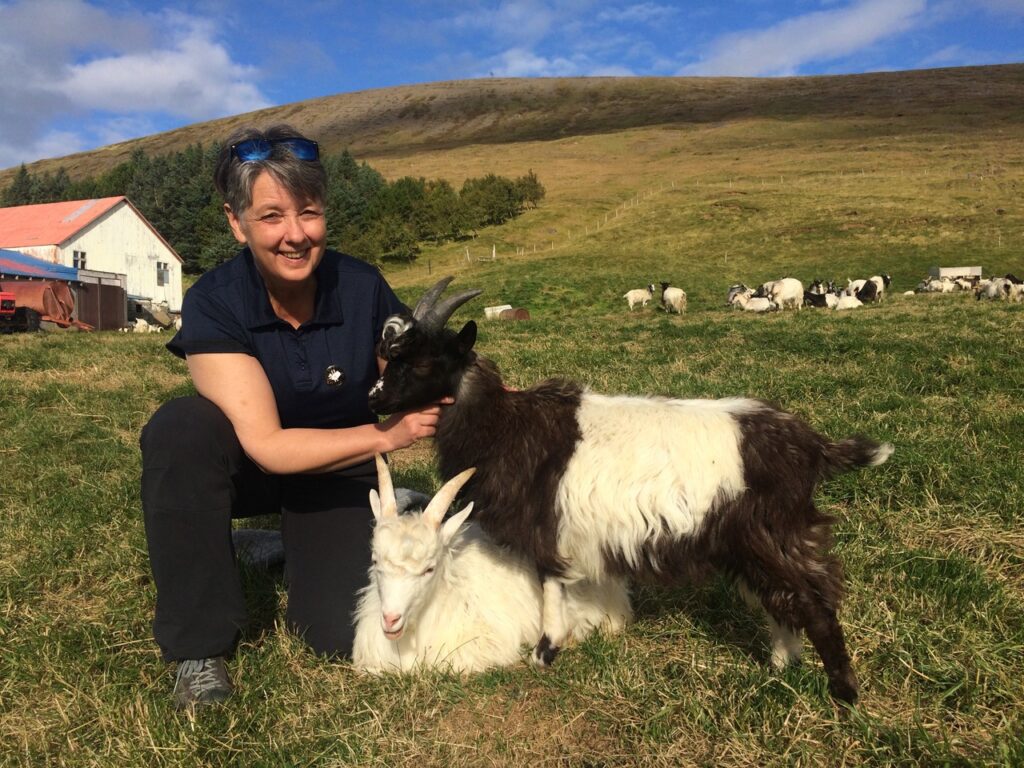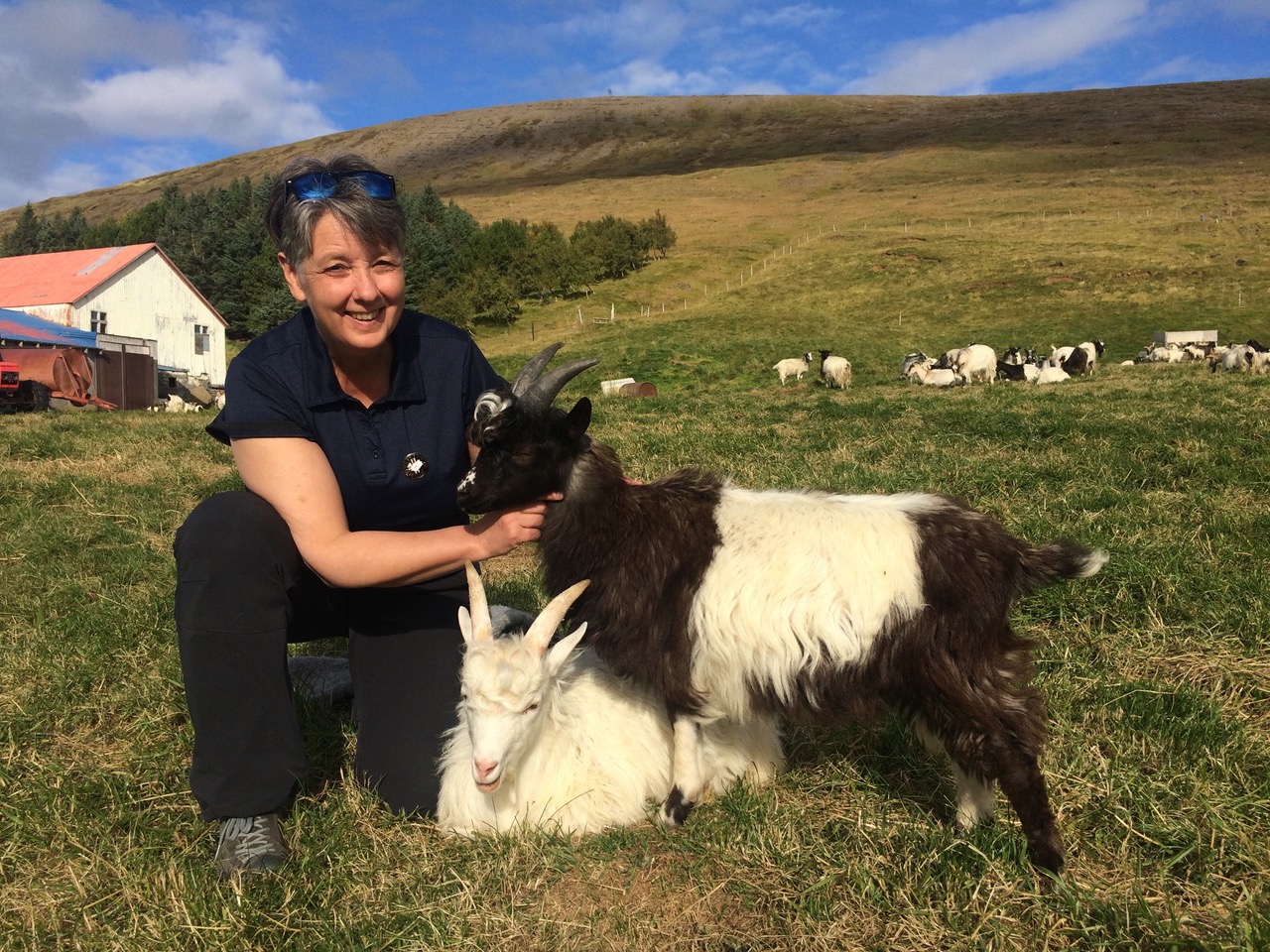 Sigga lived for some years in the UK and The Netherlands where she studied and later worked in research as a molecular biologist.
When she returned back to Reykjavik, she completed a degree in Natural Resources & Environmental Sciences and developed and launched a healthy and environmentally friendly berry juice containing whey and wild herbs under the product name "Islandus".
In 2016 she launched her own tour company focused on culture and food and began her official guiding career. However, she has been a tour guide for more than 20 years and has extensive knowledge of travelling in Iceland, especially off-road and to the less explored parts of the country.
She always feels privileged to show guests the great natural beauty Iceland has to offer and to give an insight into the life and culture of Icelandic people.
About Alison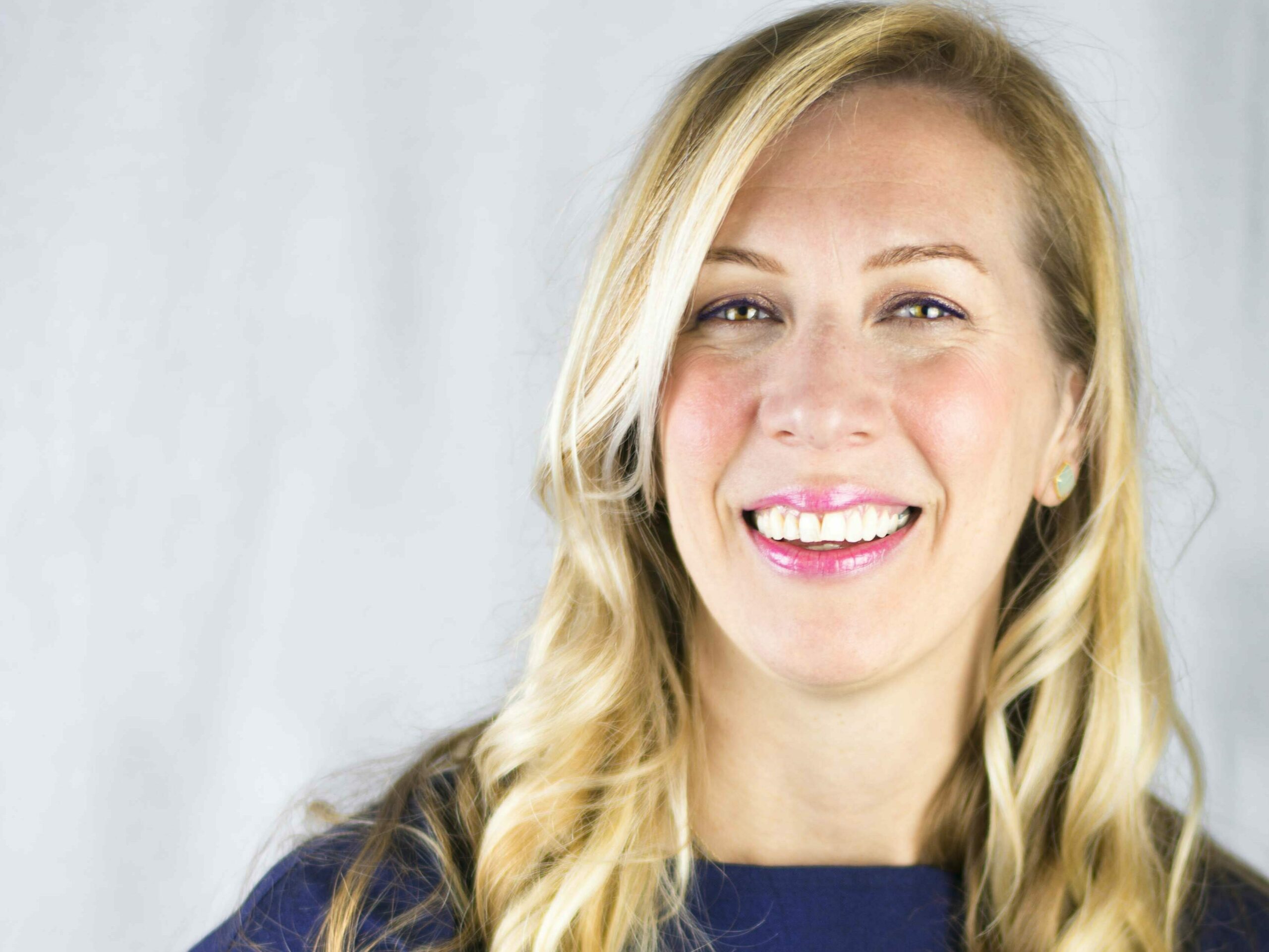 Alison brings 18+ years of experience to the travel industry, and 25 years living in Italy where she first moved to as a student.
She began her career in-house at Massimo Ferragamo's Castiglion del Bosco private estate and Brunello di Montalcino vineyard in Tuscany and has since collaborated with luxury brands across the world including Four Seasons Hotels & Resorts and Taj Hotels Palaces Resorts Safaris.
She is also a yoga teacher and has completed advanced studies in the intersection of Yoga, Mindfulness, Neuroscience, Psychology, Movement Studies, and Contemplative Practice.
About Laura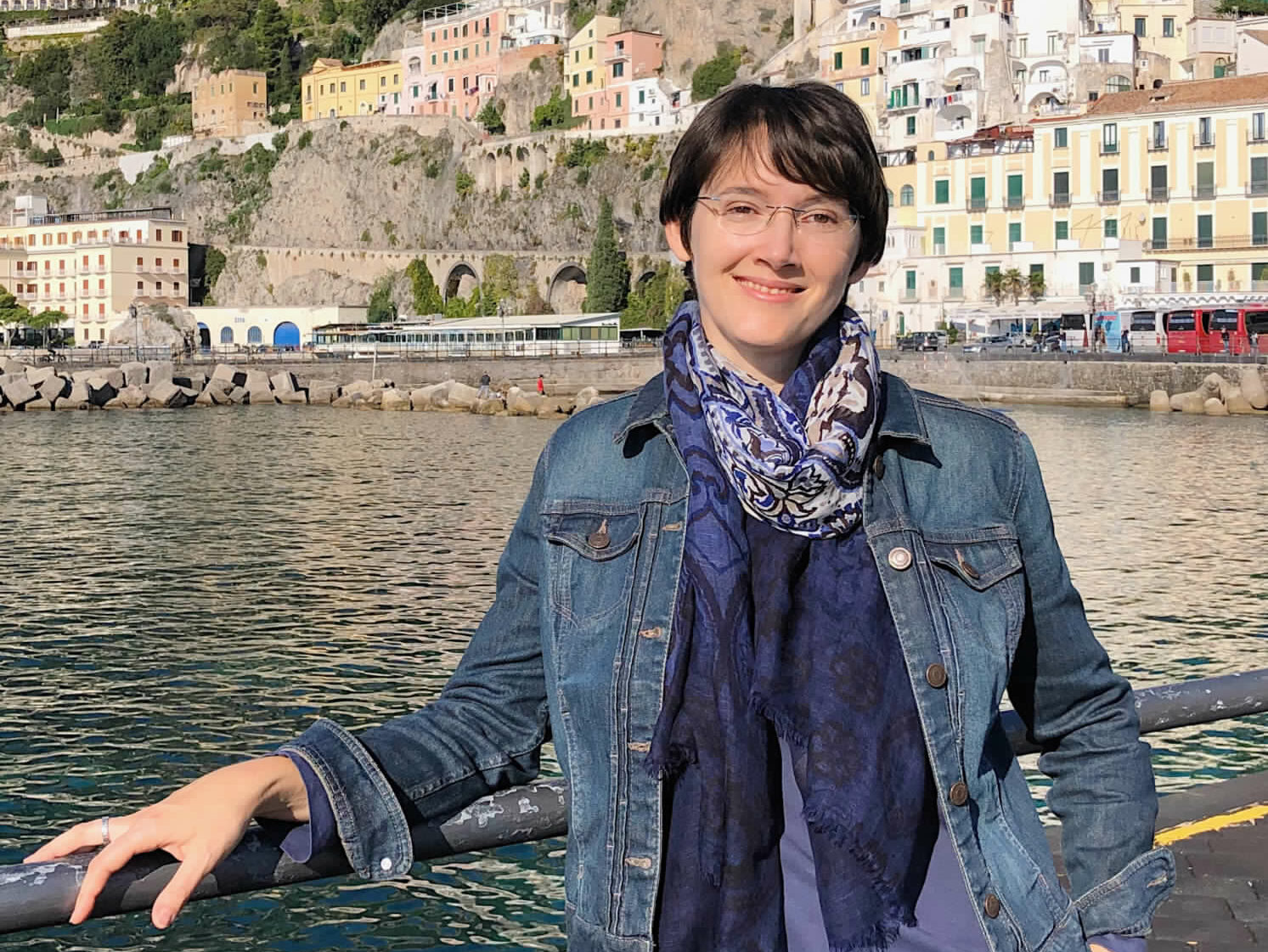 As a dual citizen of Italy and the U.S., Laura has lived on the Amalfi Coast for over 15 years.
She's a writer, art historian, and photographer and is passionate about sharing an insider's view of this beautiful area to help travelers discover and enjoy the most beautiful experiences on the Amalfi Coast.
Laura has authored several guidebooks of the Amalfi Coast as well as Naples and Pompeii, and is a regular contributor to various travel publications.
Her love of sharing the beauty and richness of Italy extends to her group guiding where she gives guests a local experience with insider knowledge of the area
About Erica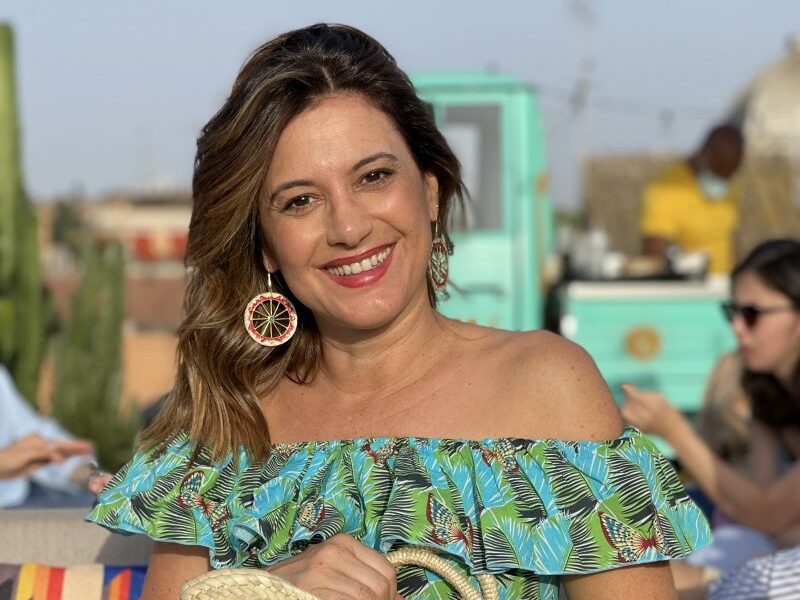 Erica Firpo is an experienced travel and lifestyle journalist, and podcaster based in Rome who has also lived in Venice.
Italian and American, Erica gets to the heart of culture in Ciao Bella (ciaobella.co) and contributes her knowledge to the Washington Post, Conde Nast Traveler, Travel + Leisure, BBC Travel, The Guardian, Fathom, and more.
She's authored over a dozen travel books including Fodor's, Insight Guides and Lonely Planet, thanks to two decades of deep dive journalism and travel consulting experience.
Erica knows the ins and outs of Italian culture, cuisine and hospitality – from off-beat adventures to luxury stays in 20 regions of Italy, as well as the Southern Mediterranean.
About Nika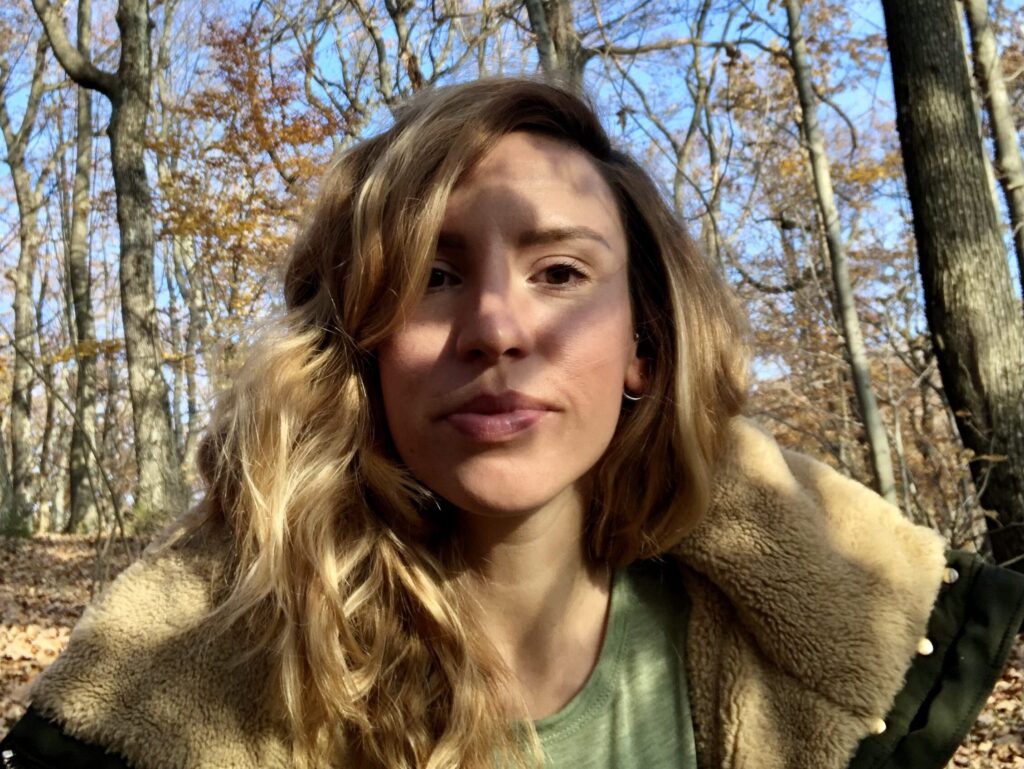 Nika was bitten by a travel bug from a young age when her mother, who worked in the travel industry, took her on "girls only" trips. She continued exploring on her own in her late teens and has so far been to around 50 countries on 5 continents.
She has lived and worked in the USA and Italy and has always had jobs which involved traveling or working from different locations . Six years ago Nika decided to become her own boss and focus primarily on the travel industry.
Since then, she's worked as a freelance guide for a couple of international companies and created many custom made tours and retreats.
There is nothing more powerful than travel – the knowledge and the skills you get after each trip become part of you so you continually upgrade and discover new layers of yourself.
About Sheena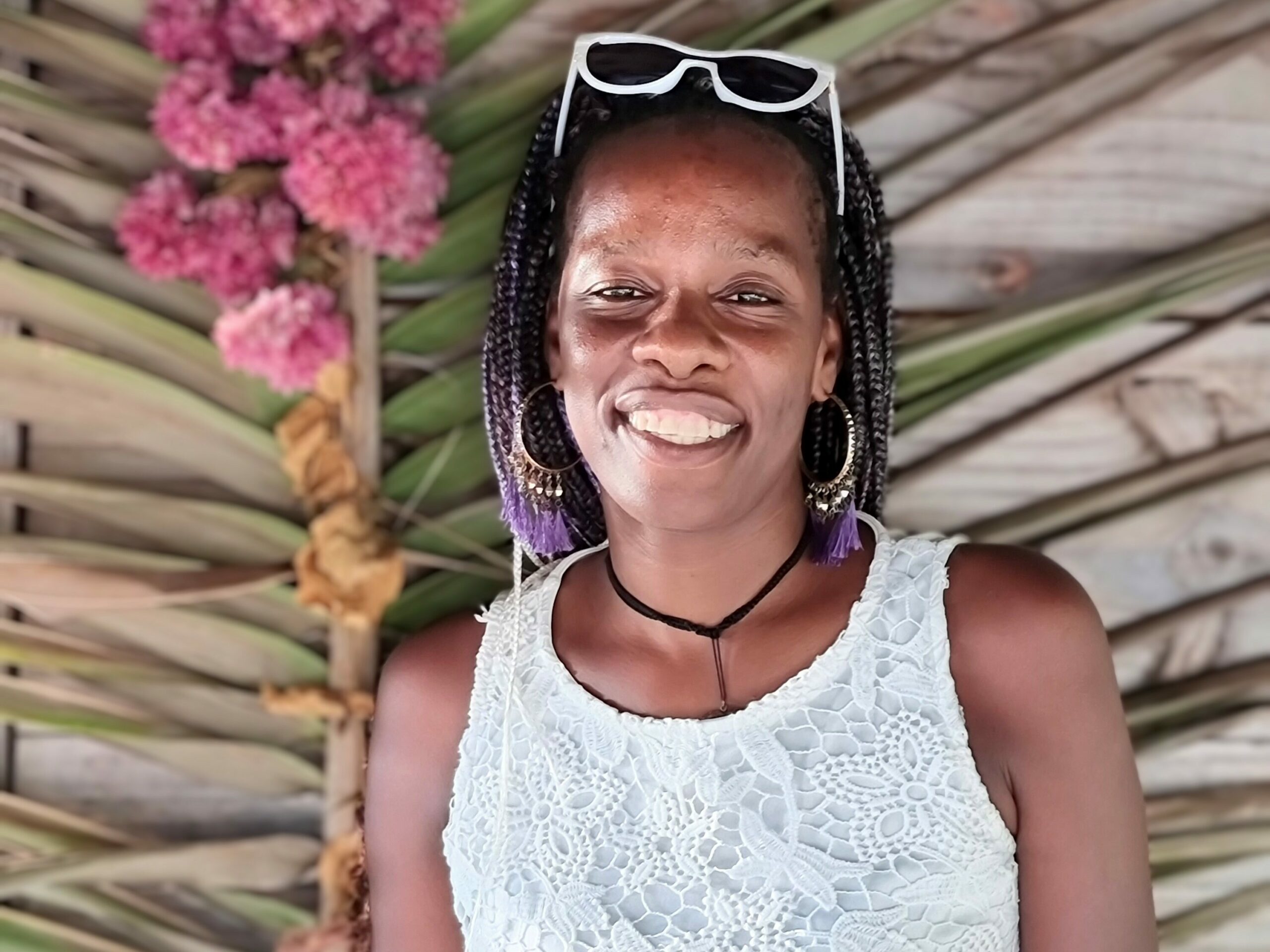 Sheena started her tourism company in the Seychelles in 2018 with a passion to show guests around the islands and share her culture and traditions.
She is currently the only independent female tour guide in the country and we will be very lucky to have her with us to bring the local female touch and show us the best parts the country has to offer.