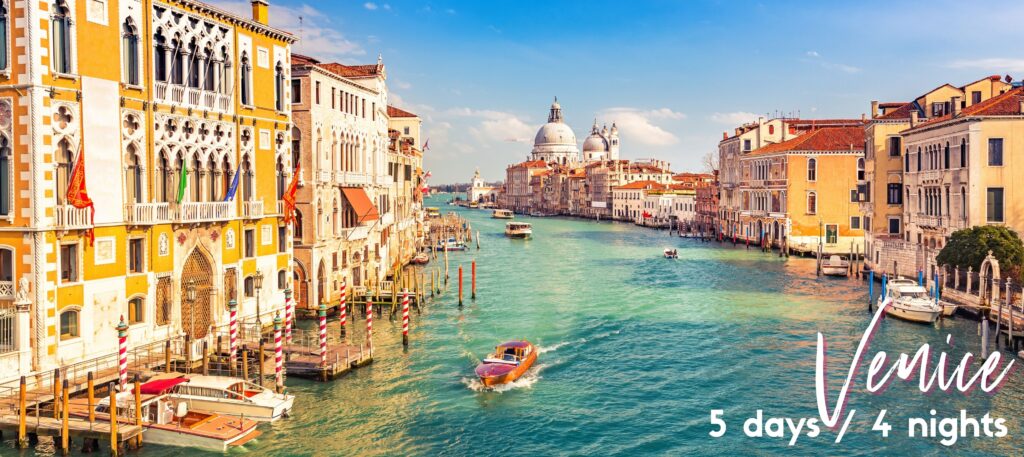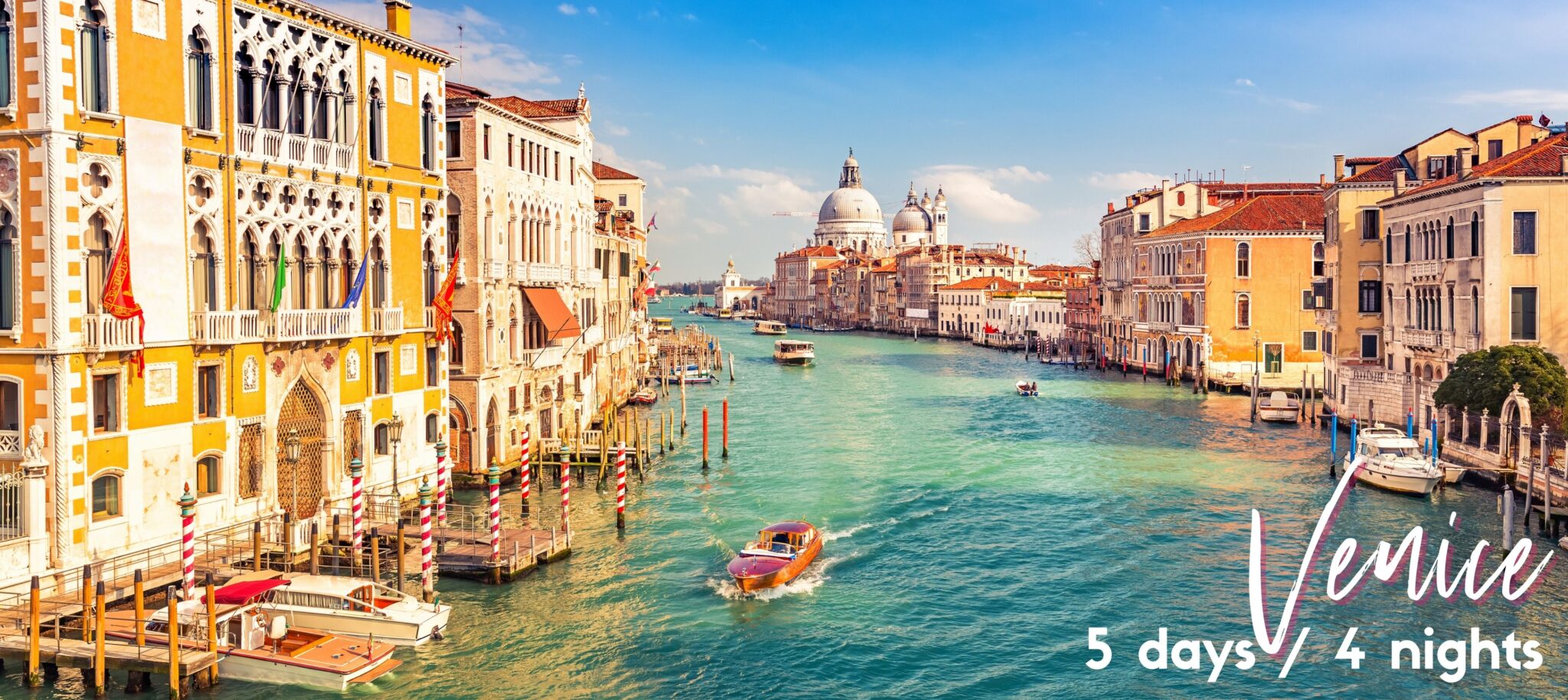 A Glam Venetian Affaire
St. Mark's Square – Burano Glass Demo – Murano – Winery Visit – Mask Making – Canal-side and Rooftop Dinners and Drinks – Gondola Ride
Who says you need to wait for the love of your life to visit Venice?!
Join us for a glamorous Venetian Affair and discover the most iconic parts of The Floating City as we stroll through age-old bridges, toast glasses of Prosecco on the rooftops and the canal-side terraces of aristocratic palazzos, and learn more about the UNESCO-listed city's past, its classic traditions, and its food and wine.
Highlights: Classic canal hotel | Mask making workshop | Winery visit | Afternoon tea at the world's oldest cafe with St. Mark's Square views | Rooftop drinks | Canal-side sunsets | Walking tours of iconic spots | Private boat ride | Glass-making workshop in Murano | Colorful houses of Burano
No single supplements* | 12 spots | Canal-side accommodation
*Prices per person, we pair you with another solo traveler. Or upgrade to have your own room.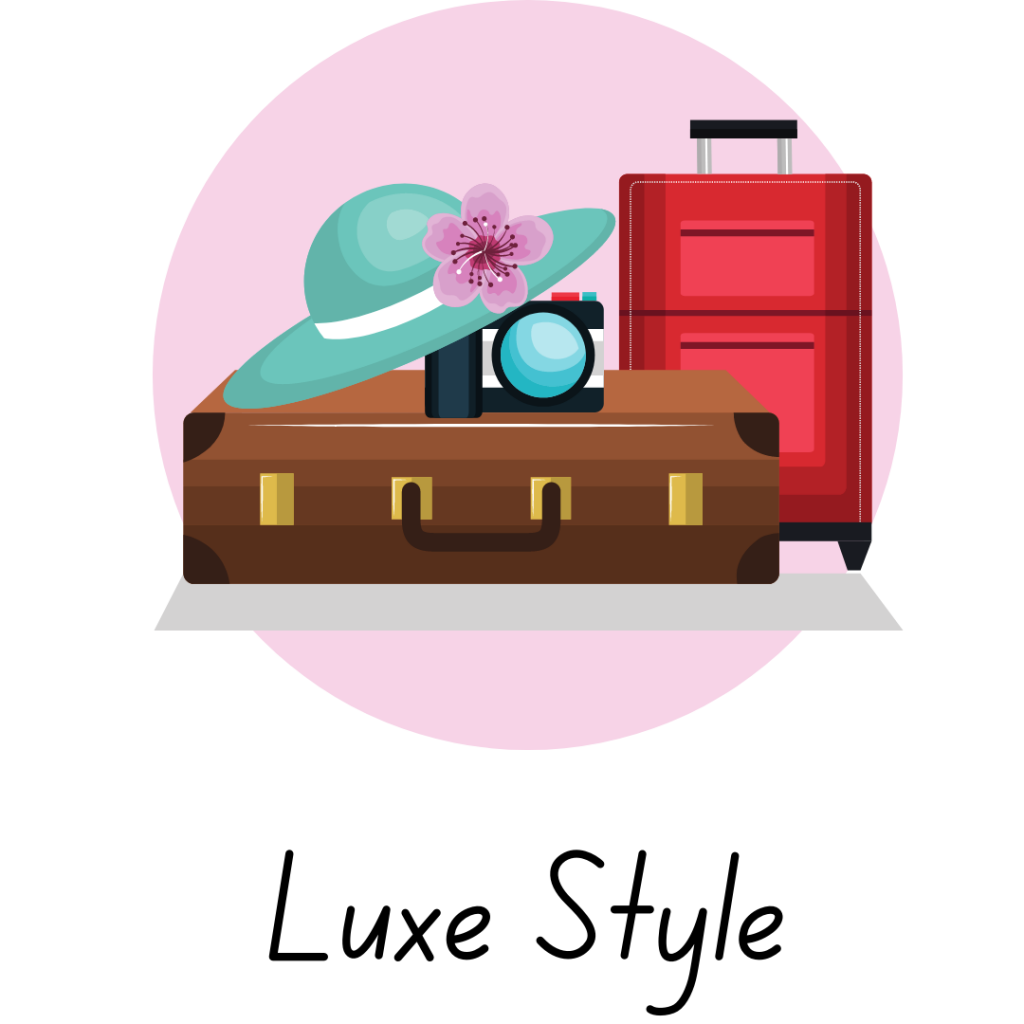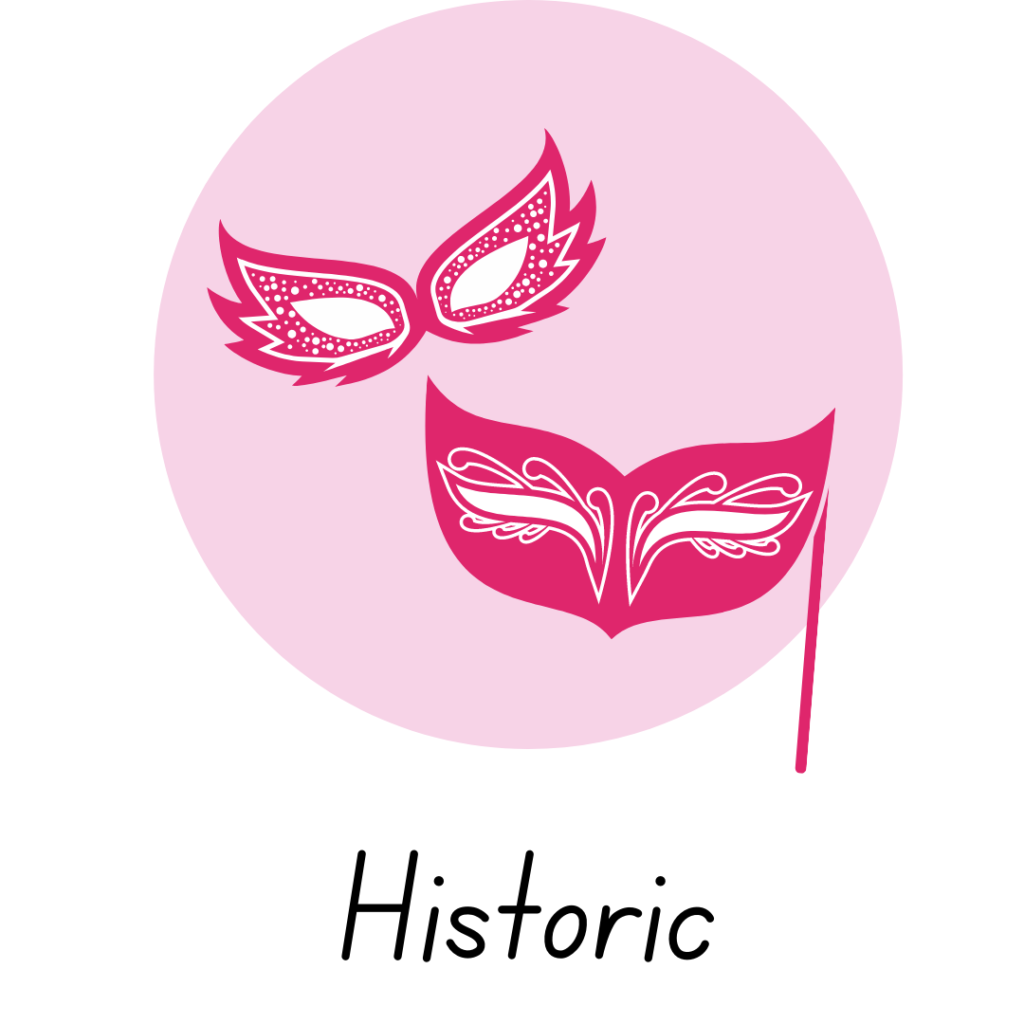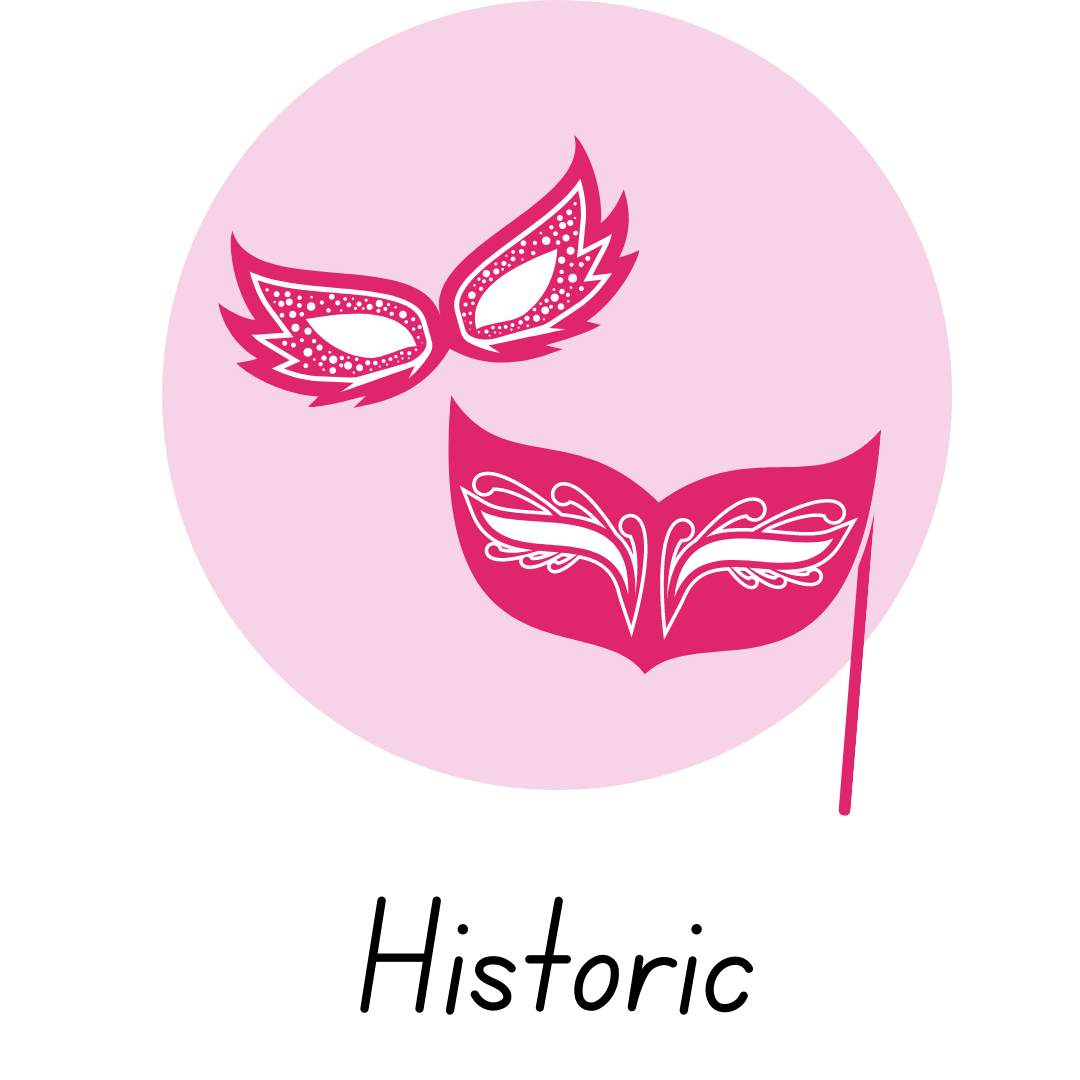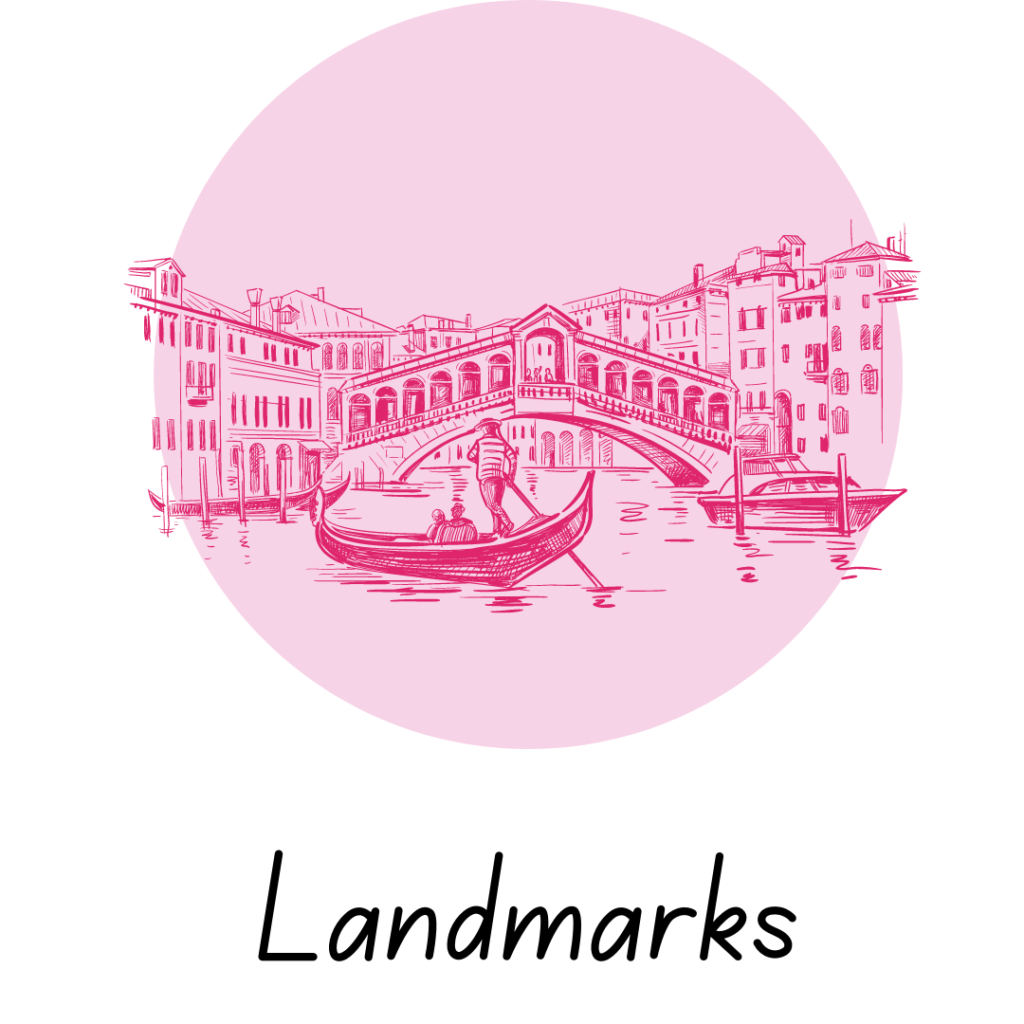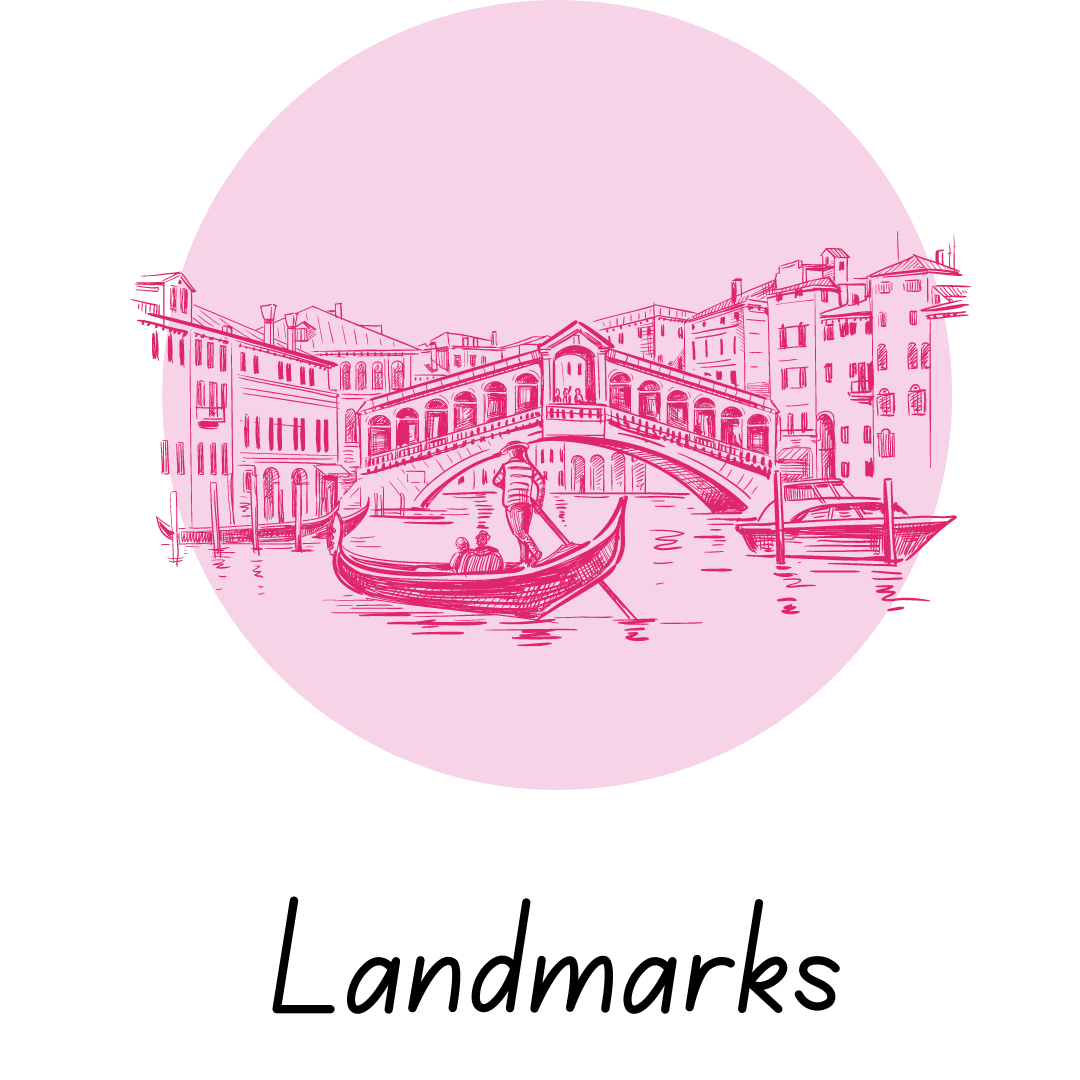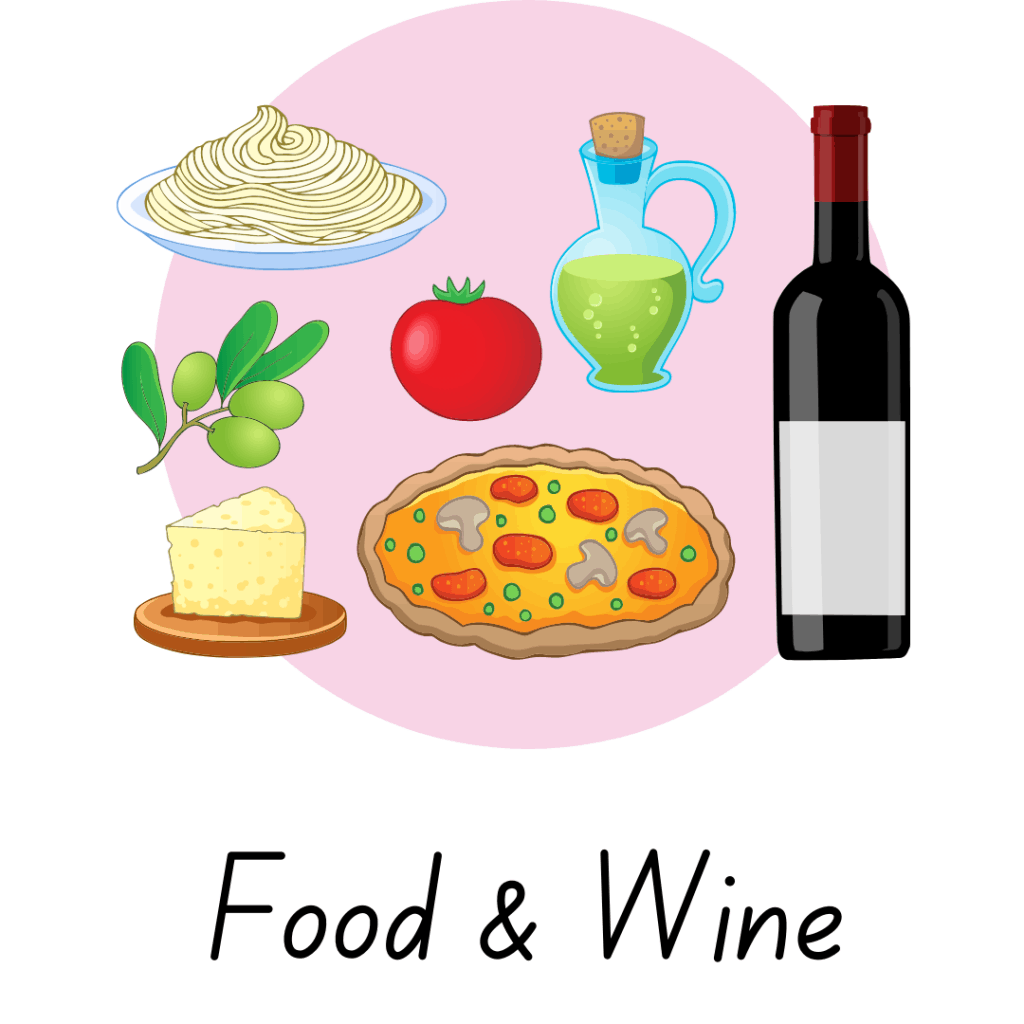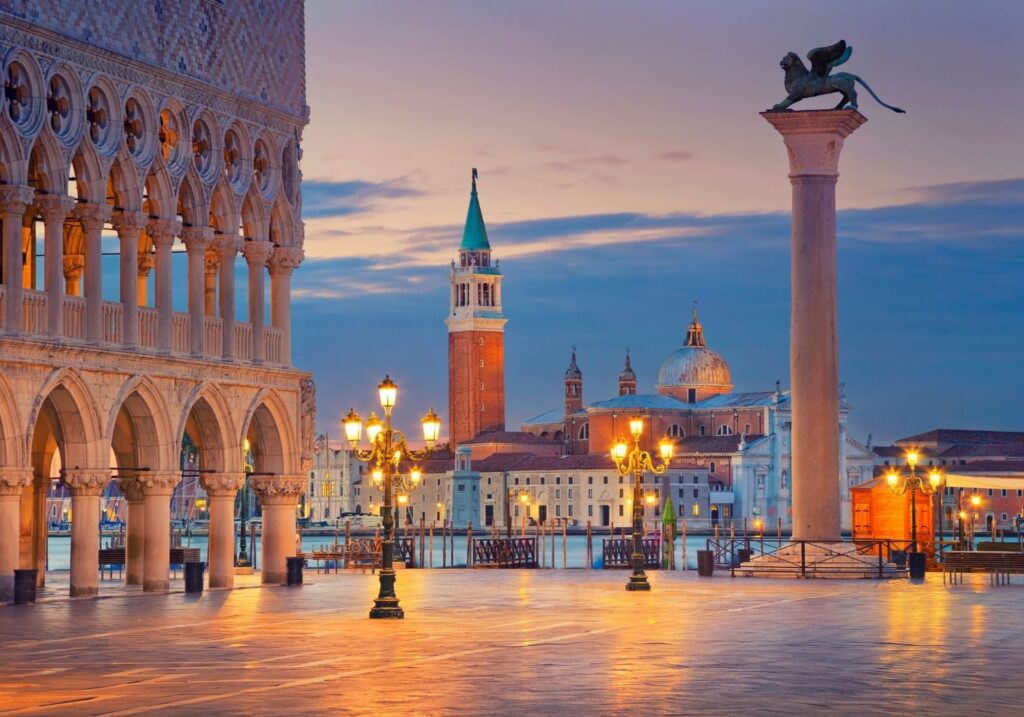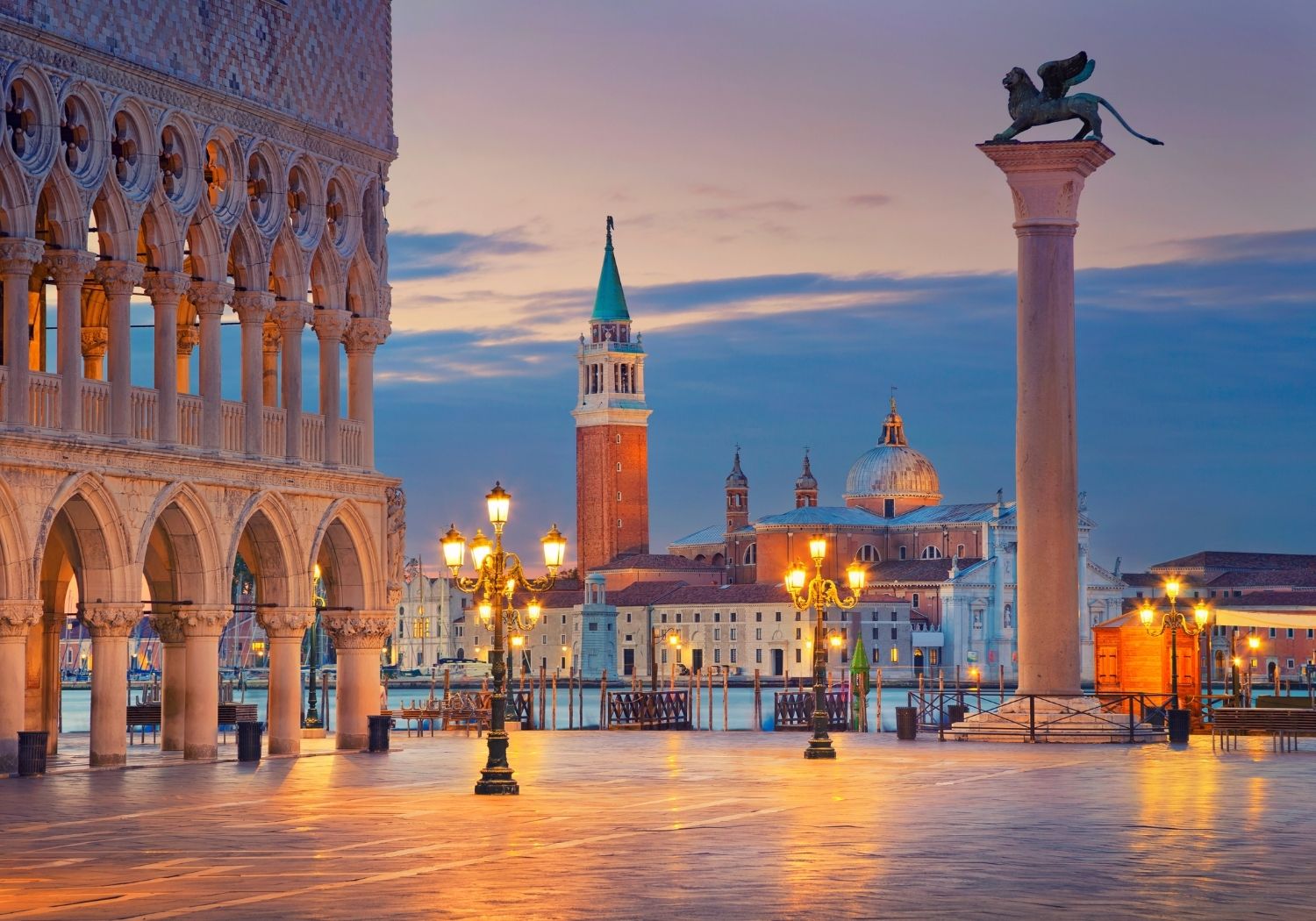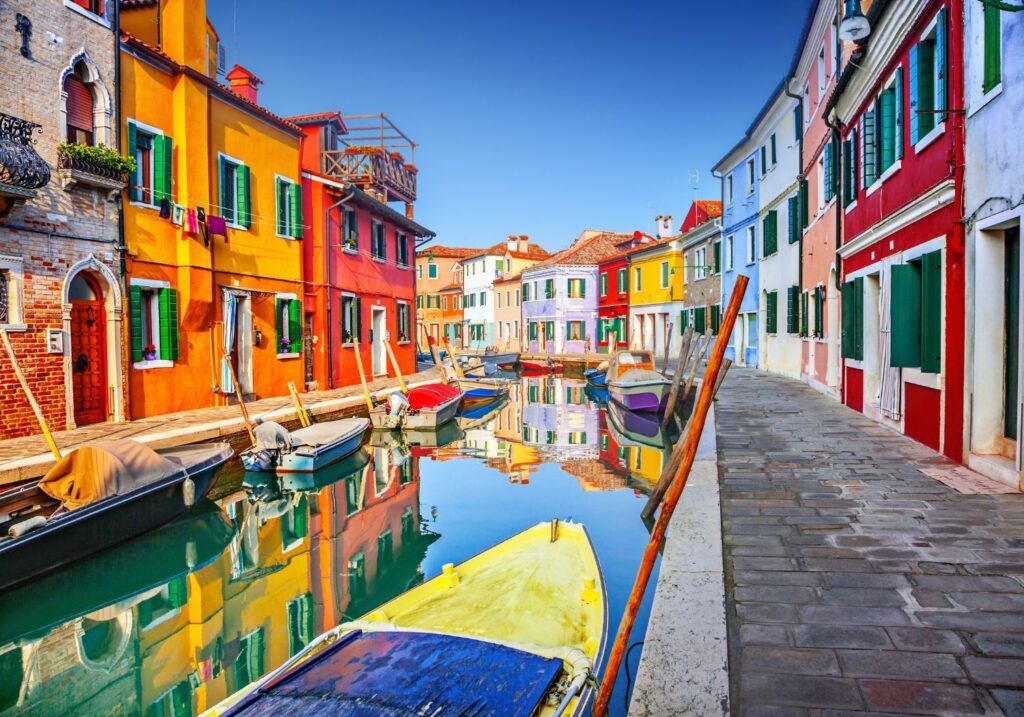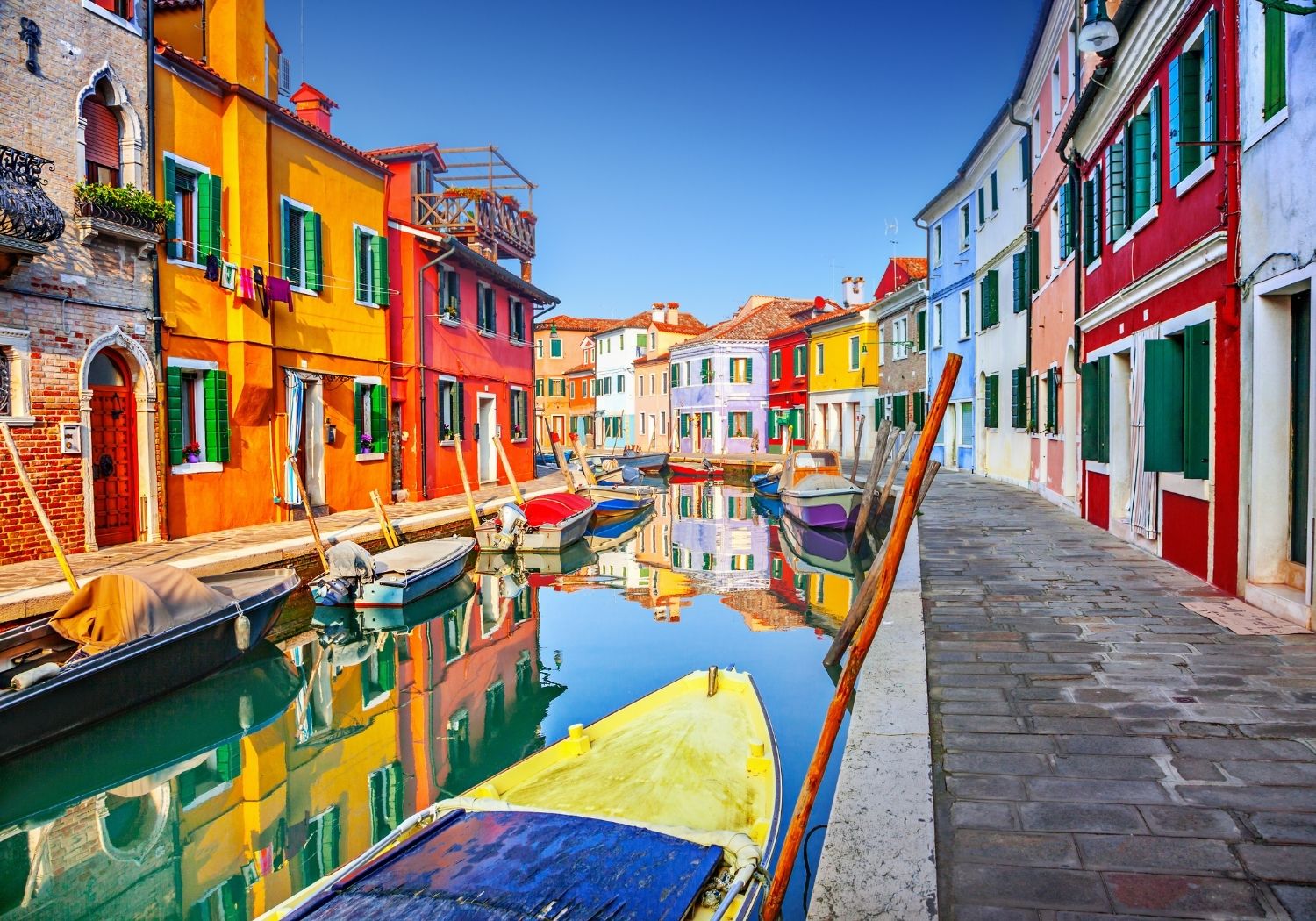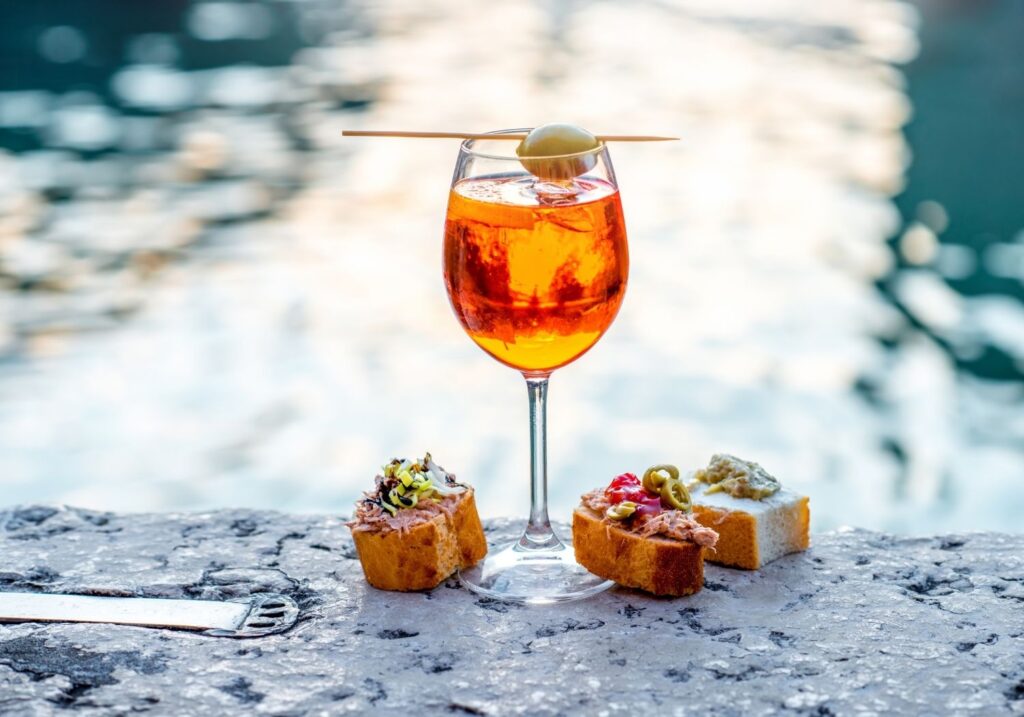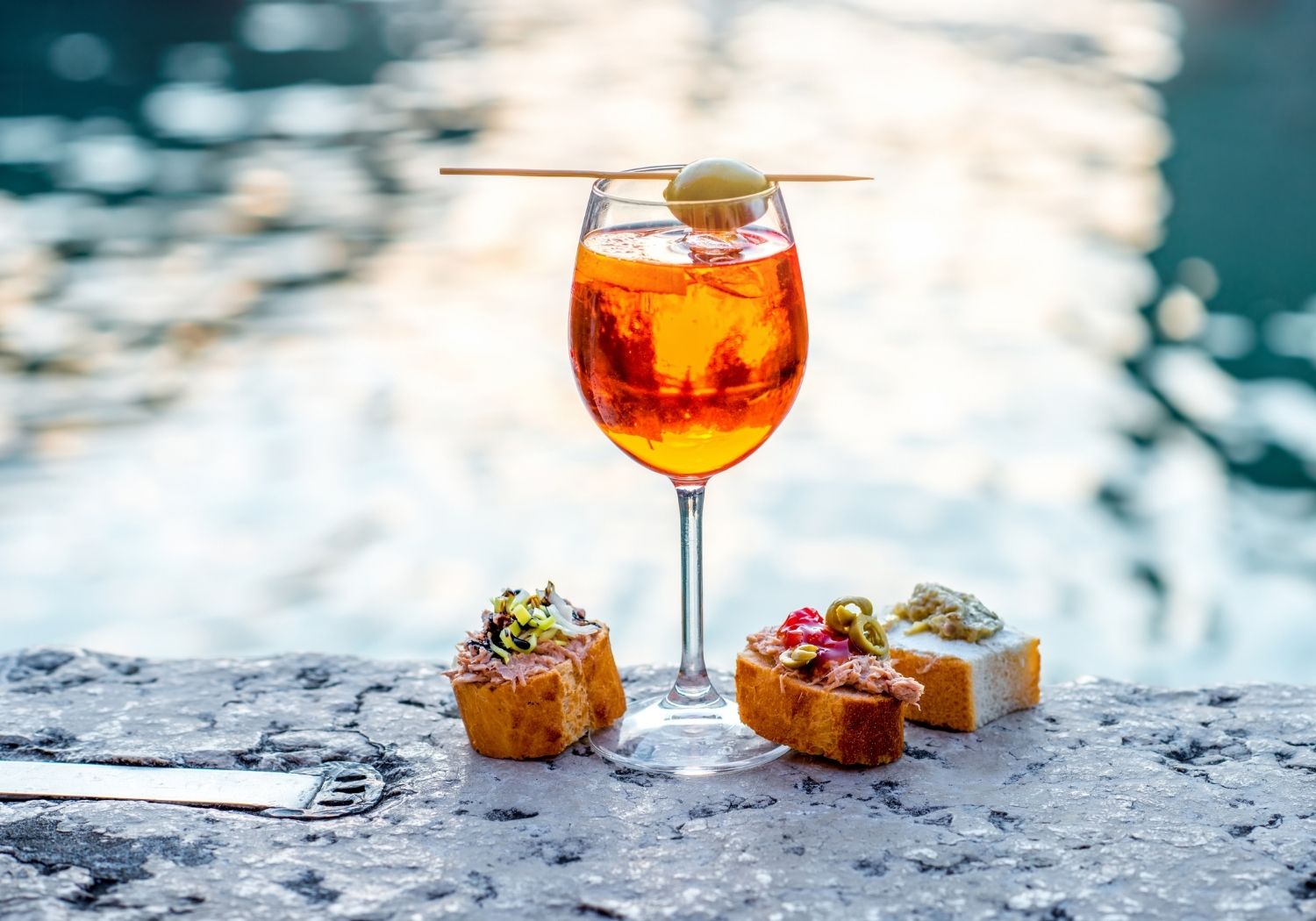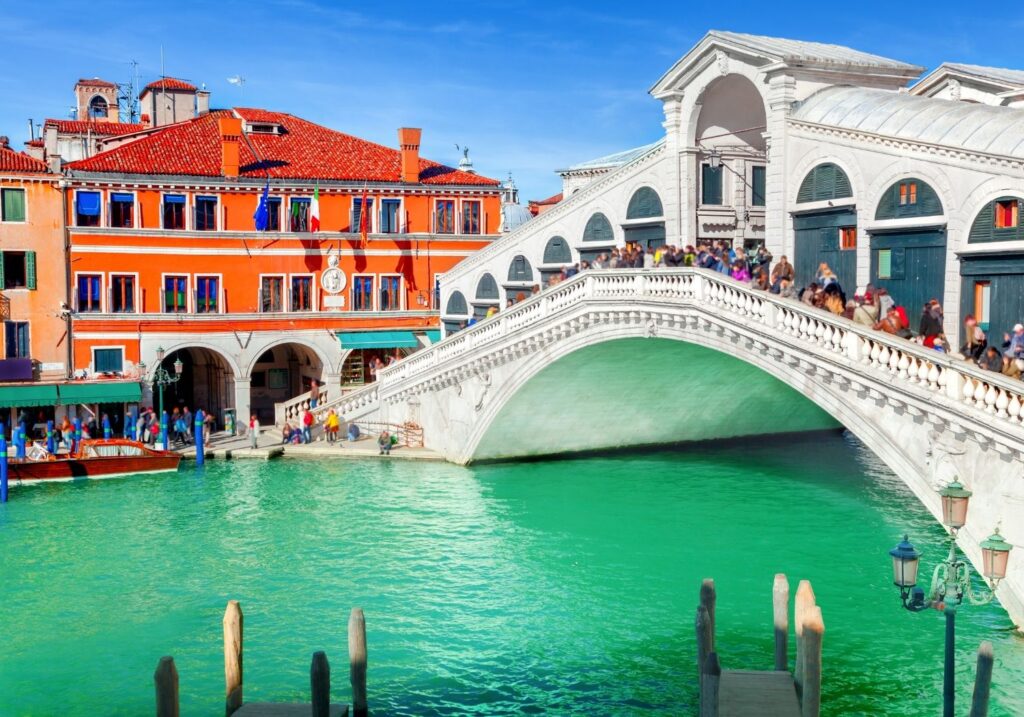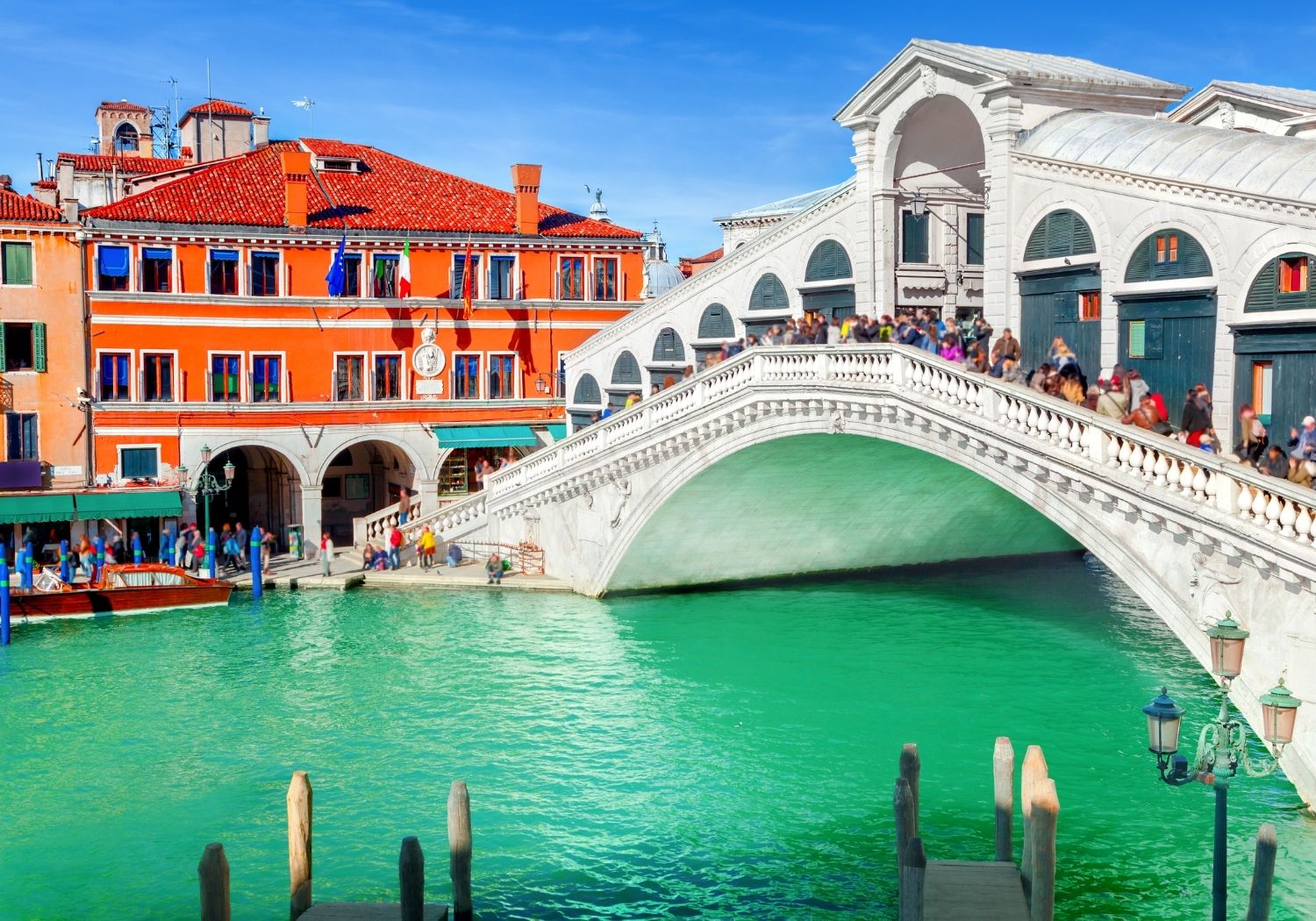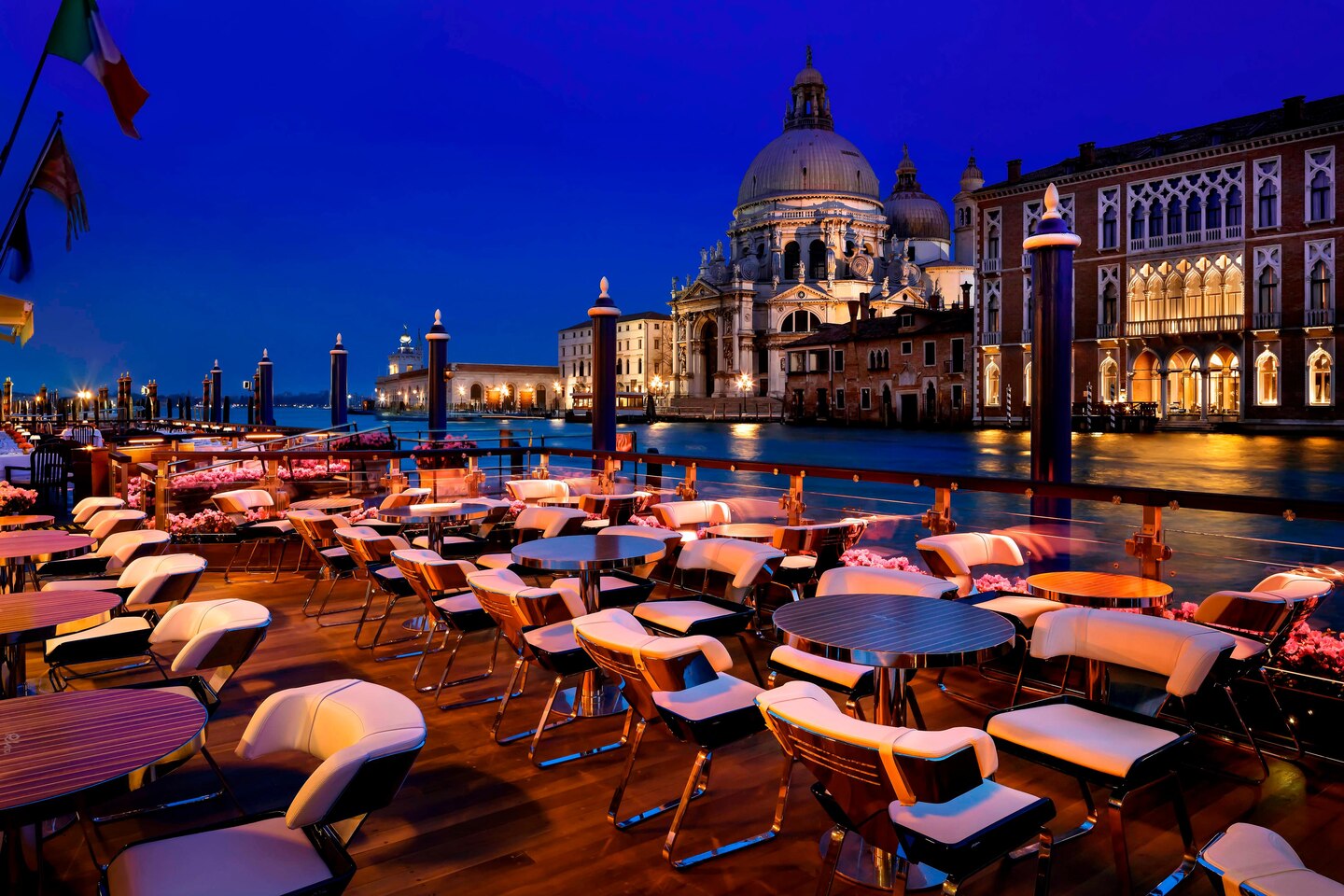 Trip Overview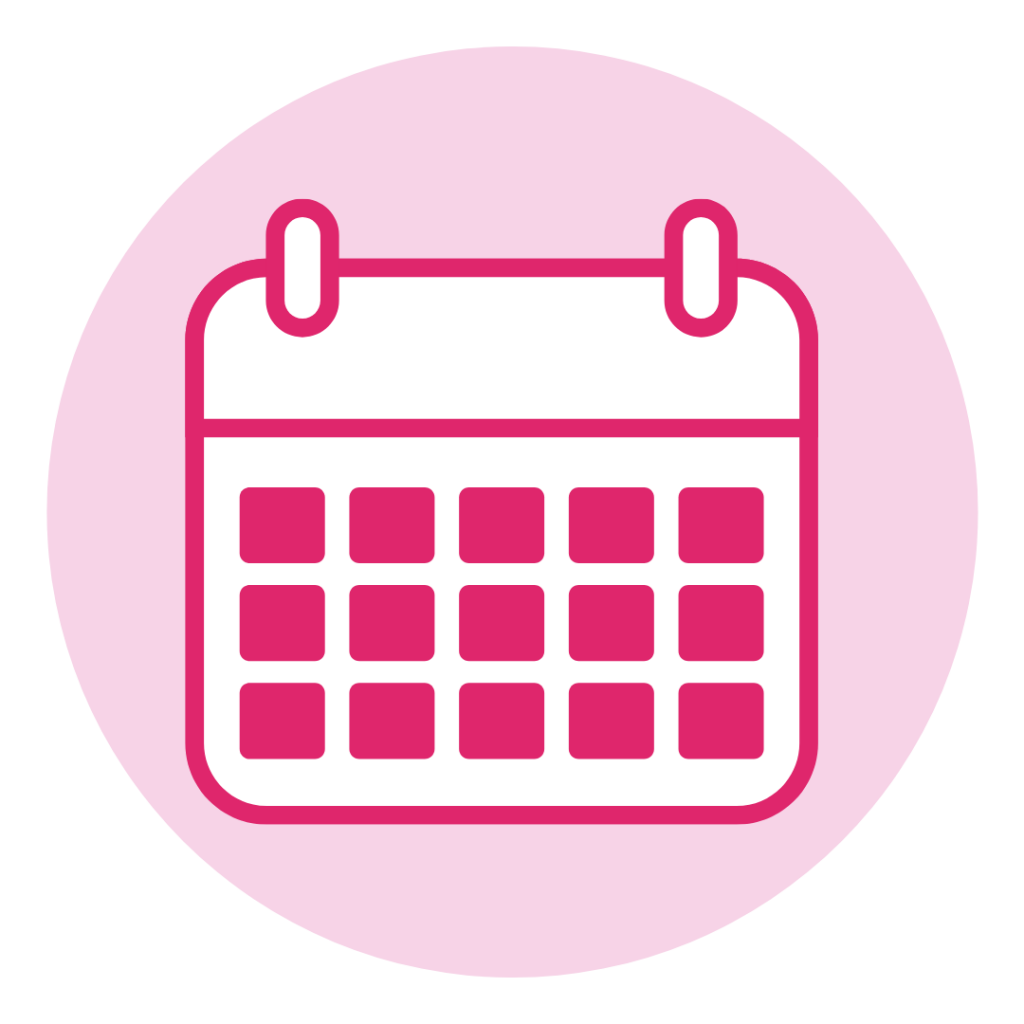 CONFIRMED: 9 – 13 Sep, 2022 Photographer onboard
7 – 11 Sep, 2023
15 – 19 Sep, 2023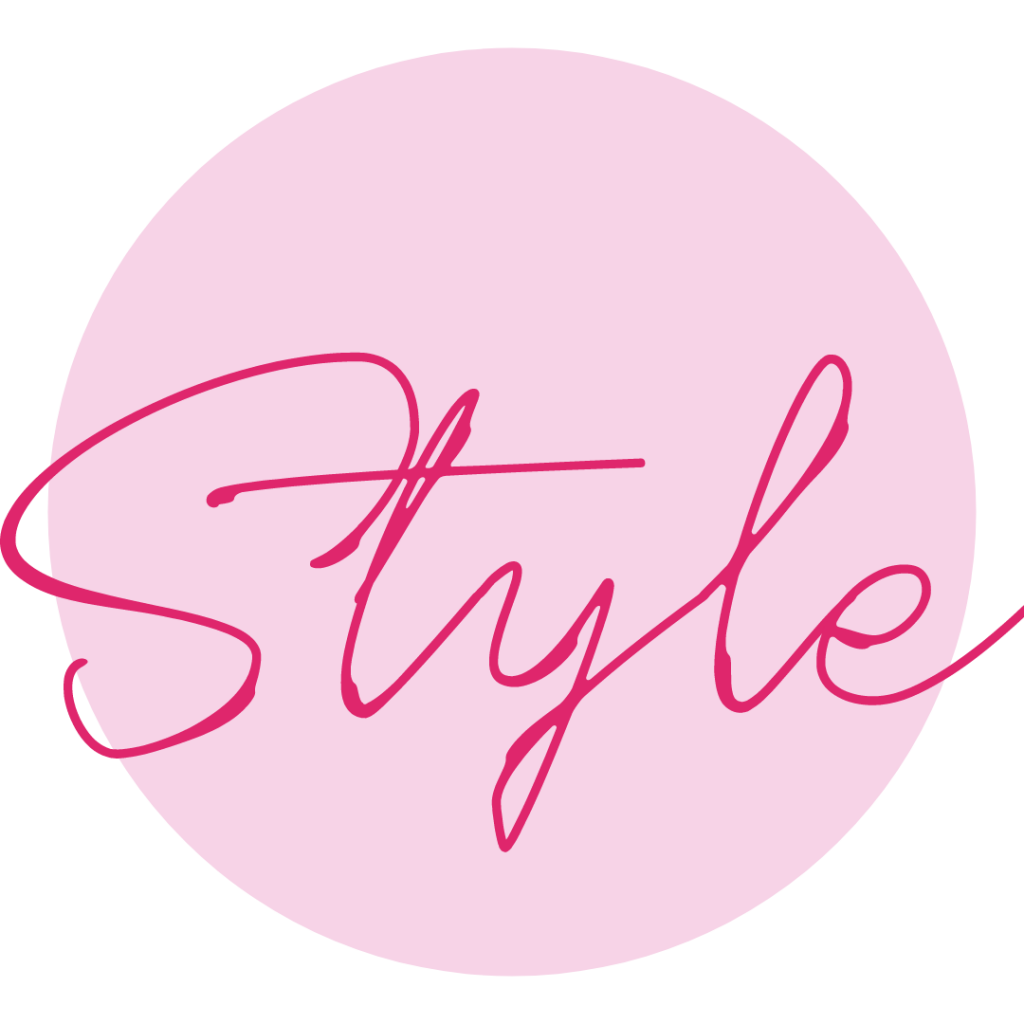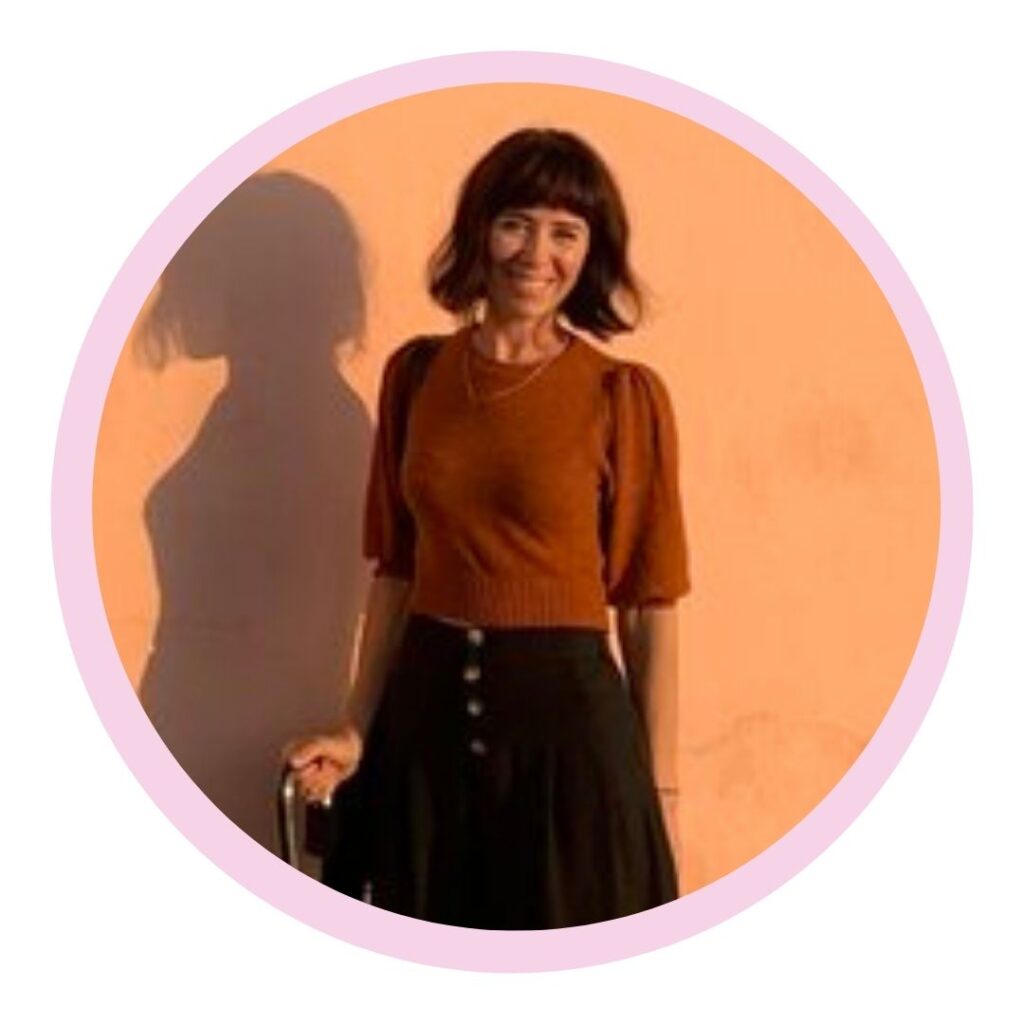 Erin Lewis
Payment plan
$2,995 USD pp sharing
Max. 12 guests
Europe's best culture, food and wine: The dates for our Venice, Barcelona & Costa Brava, Tuscany and Amalfi Coast trips all align with each, so why not combine more than one itinerary with the best Europe has to offer?
Detailed Itinerary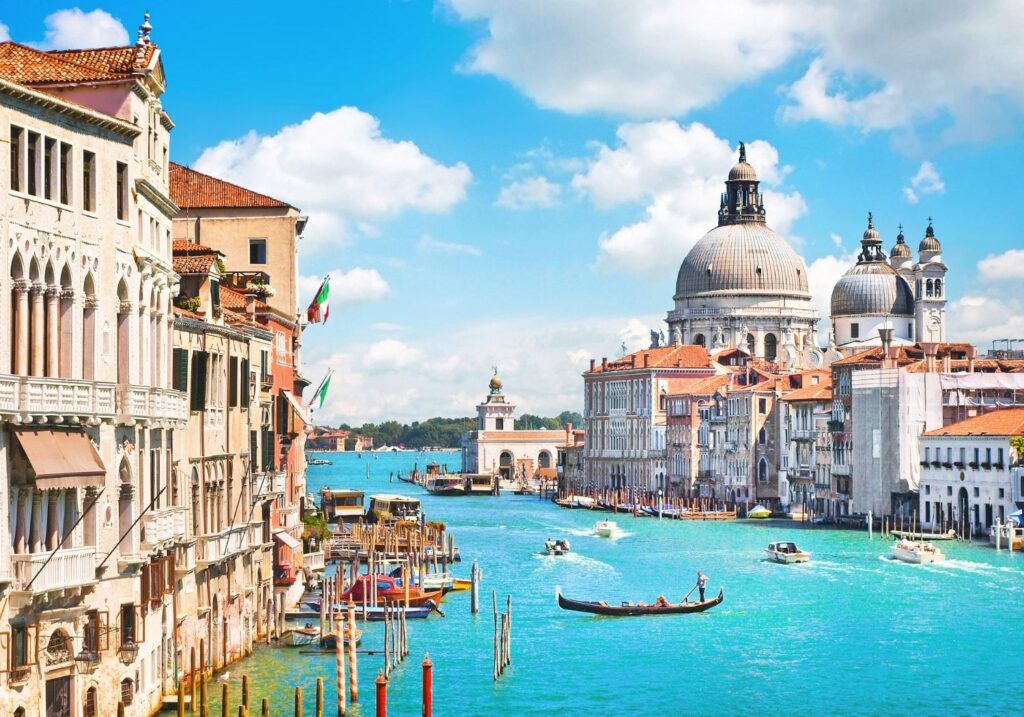 Day 1 : Arrive in Venice
Arrive in Venice on your own time and make your way to the hotel from the airport or train station.
We will provide a travel sheet explaining the options for arrival; our hotel is a mere few minutes away from the main vaporetto (water bus) stop at the Rialto Bridge, what a great way to arrive!
If you have time, explore some of Venice before our Welcome Cocktail reception at the hotel followed by a classic elegant dinner at a Venetian canal-front restaurant.
Inclusions: Welcome reception drinks and canal-side dinner.
Hotel Ai Reali di Venezia 4*S
Hotel Ai Reali di Venezia is located between Rialto Bridge and Piazza San Marco in a privileged location right in the middle of Venice. It is primarily housed in a classic 17th century aristocratic palazzo giving us a real sense for how the wealthy lived when the city was the center of trade in the Adriatic and the entire Mediterranean.
The palace belonged to a branch of the Cà Corner-Reali family, and this name has been maintained until today. One of the hotel's wings is housed in 15th century Palazzo Gussoni which is believed to have been designed by Renaissance sculptor Pietro Lombardo, who created the tombs of many of the most famous 15th century members of society, including Dante Alighieri.
Rooms are classic Venetian, with wall paper, intricate fabrics and tapestry and draped curtains. There is a lovely fine-dining restaurant located in the cellar and a great spa to help with any jetlag you may arrive with. Look around the hotel for genuine antiques, the amazing marble staircase, and many of the original features of Venetian palazzos.
Ai Reali Hotel is part of the Small Luxury Hotels of the World, included in Forbes Travel list of recommended places to stay in the city and it can be reached directly from the canal by gondola or water taxi – talk about making an entrance!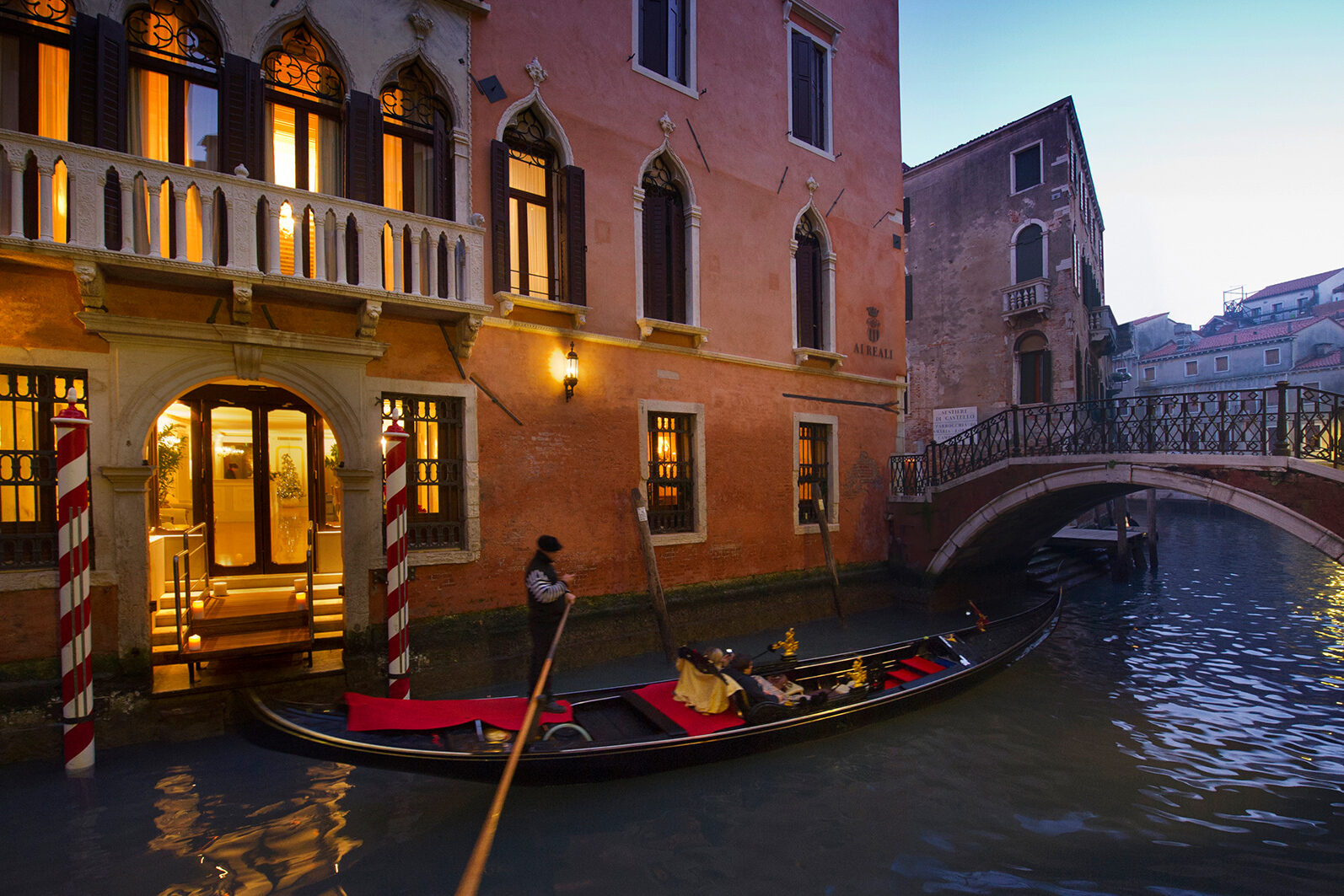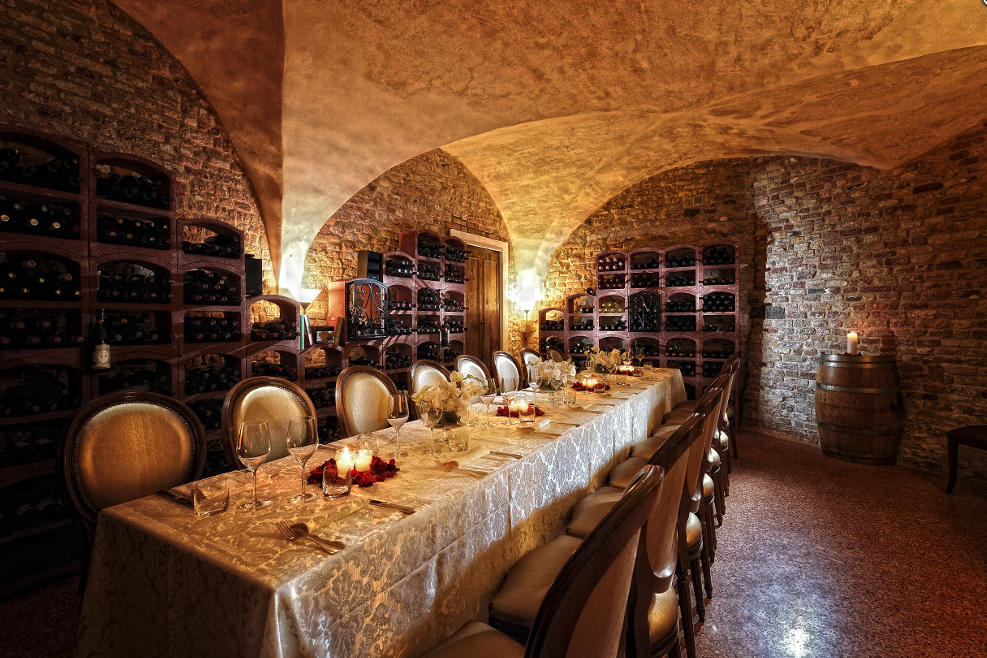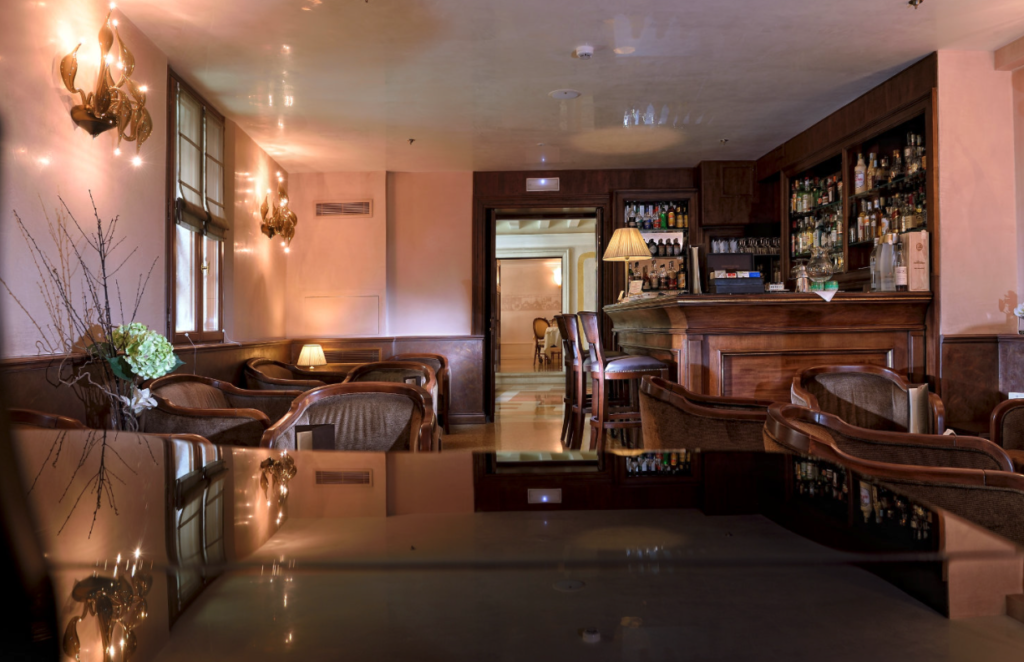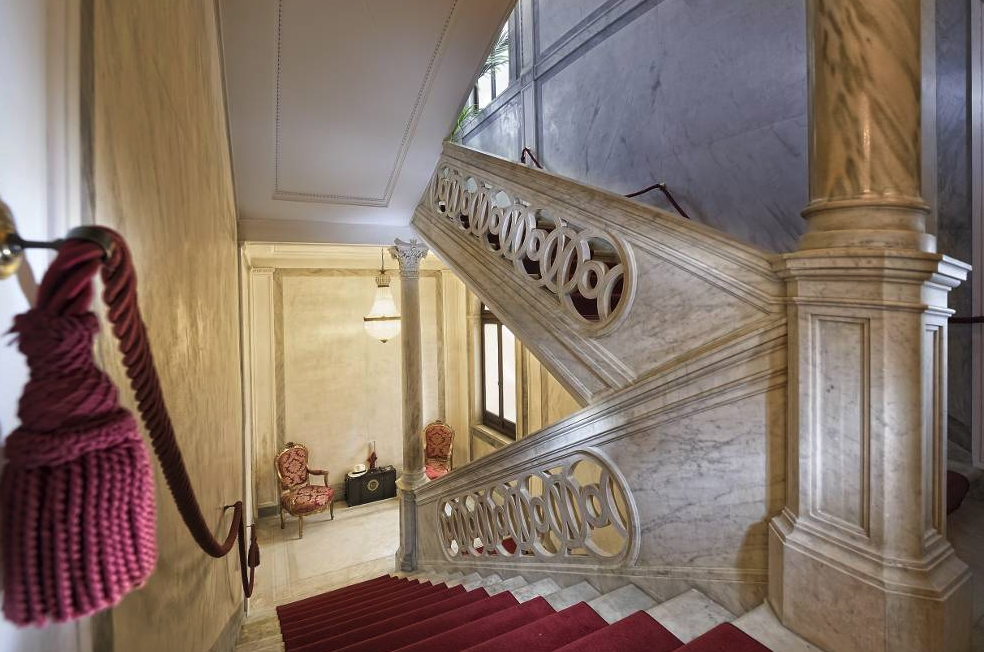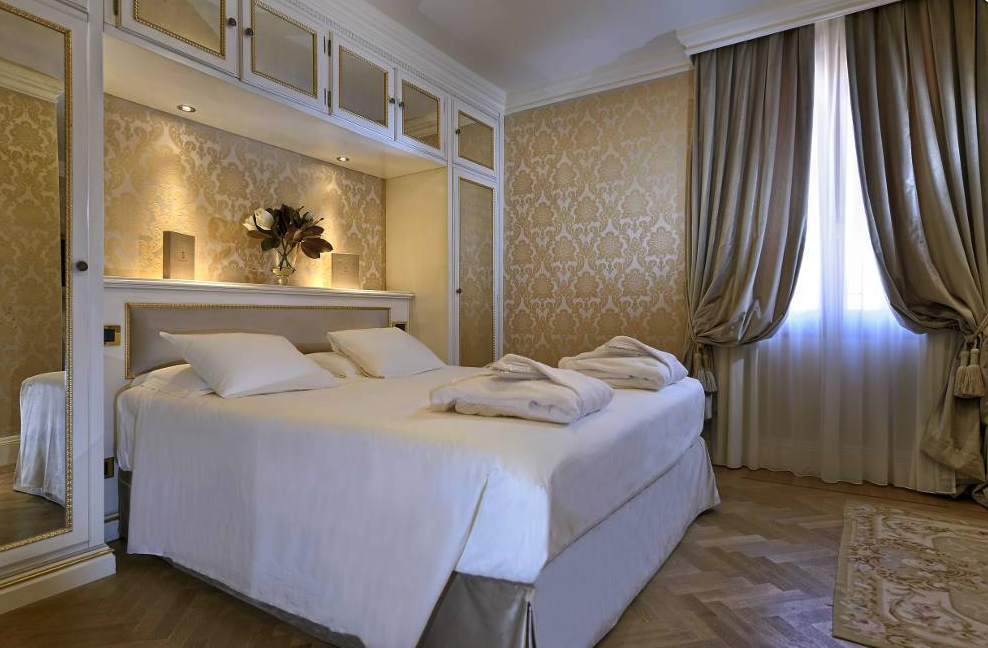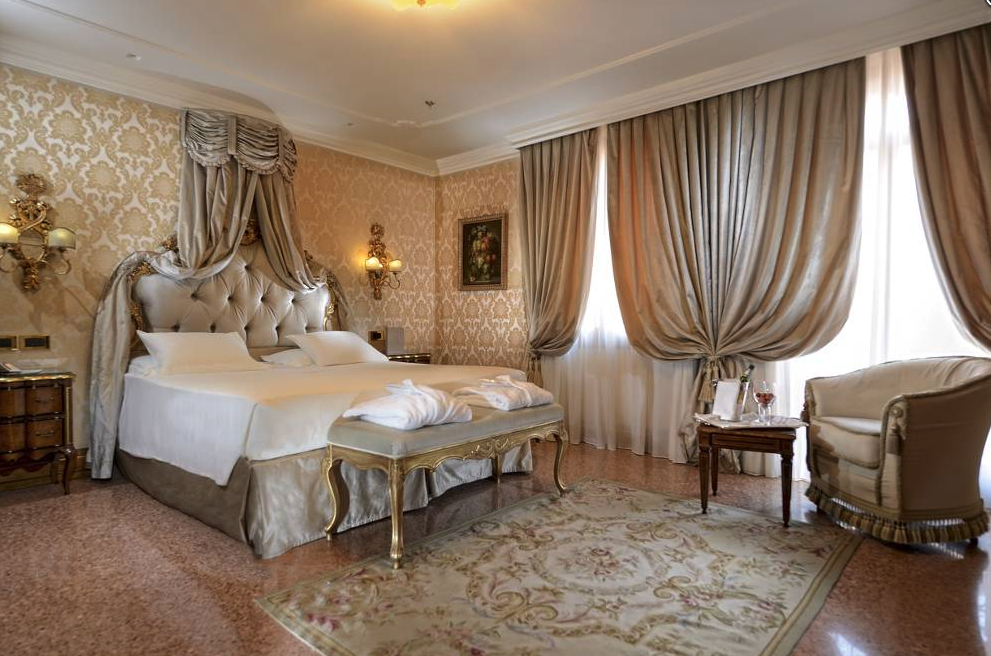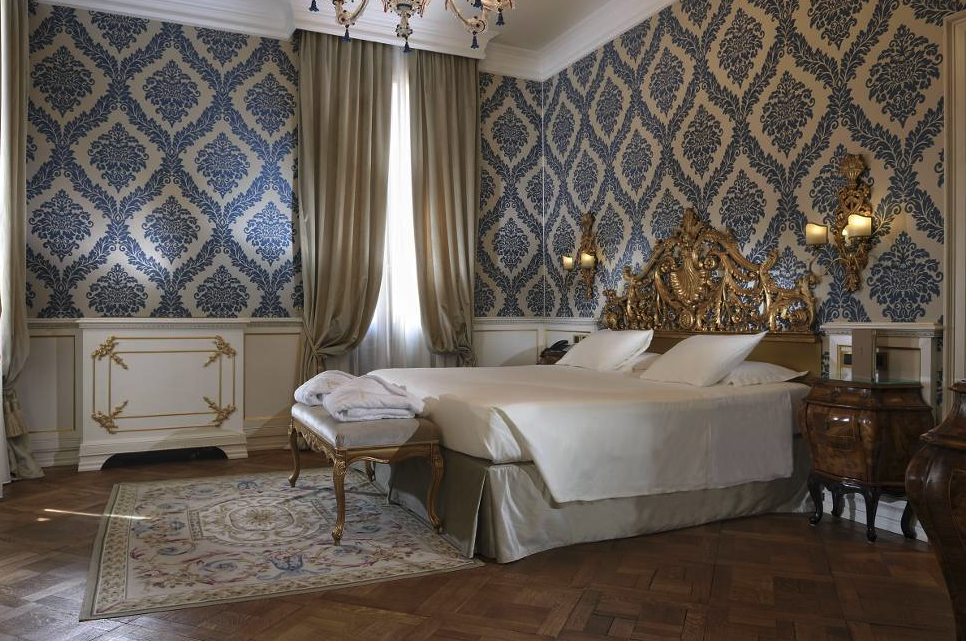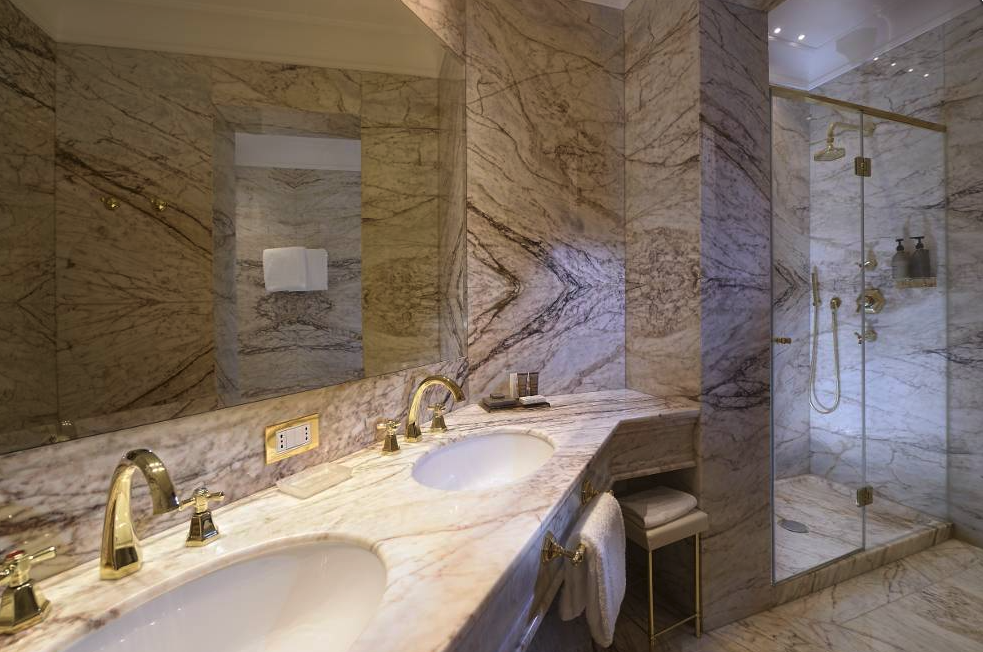 ---
Day 2 : Classic Venice
Today we will visit the most iconic and popular parts of the City of Canals and understand why it is such a beloved and popular place to visit by the hands. ofa local female guide.
We will cross several of the bridges (there are well over 400 in the city!) and marvel at the many picturesque and photogenic spots as we learn more about the city's past.
We will walk past the famous Rialto Market, take a Tragghetto (ferry) to cross the Grand Canal, and visit the city's most photographed location, St Mark's Square and Basilica.
Piazza San Marco is the meeting place in Venice and it is dominated by the Basilica of the same name and the Campanile, or Clock Tower, which has become such a symbol of the city.
The entire complex of St. Mark was built between the 14th and 16th centuries and it includes grand buildings, offices, shops, cafes, churches, a clock tower, smaller squares, sculptures and more.
At that time, Venice's merchant power ruled over much of the Adriatic Sea and it was this prosperity which brought wealth to the city. Along with it came famous artists, sculptors and their patrons.
Lunch will be en route at a local, family-owned, traditional restaurant serving Venetian recipes with a twist. You'll be able to order freely, but don't eat too much because we will sit down for a hot chocolate, tea or coffee at the oldest cafe in the world, Caffe Florian, later on.
Caffe Florian opened its doors in 1720 and is housed in the arches of Procuratie Nuove, right on St. Mark's Square. We will enjoy the views and the vibe of the ancient square, always buzzing with people, as we indulge in a hot chocolate from their wide range of options.
There will be a bit of free time in the afternoon if you want to try your luck at not getting lost in Venice's labyrinth of canals (highly recommend it!) without using Google maps. If all else fails, just get directions to the Rialto Bridge and find your way from there.
For dinner, we will head to a tucked away cozy restaurant that feels like a real gem and has the most photographed table in town, located right on the canal, with nothing between you and the passing gondolas.
Inclusions: Breakfast at the hotel, walking tour of Venice, afternoon tea at Caffe Florian and dinner at a tucked away classic restaurant.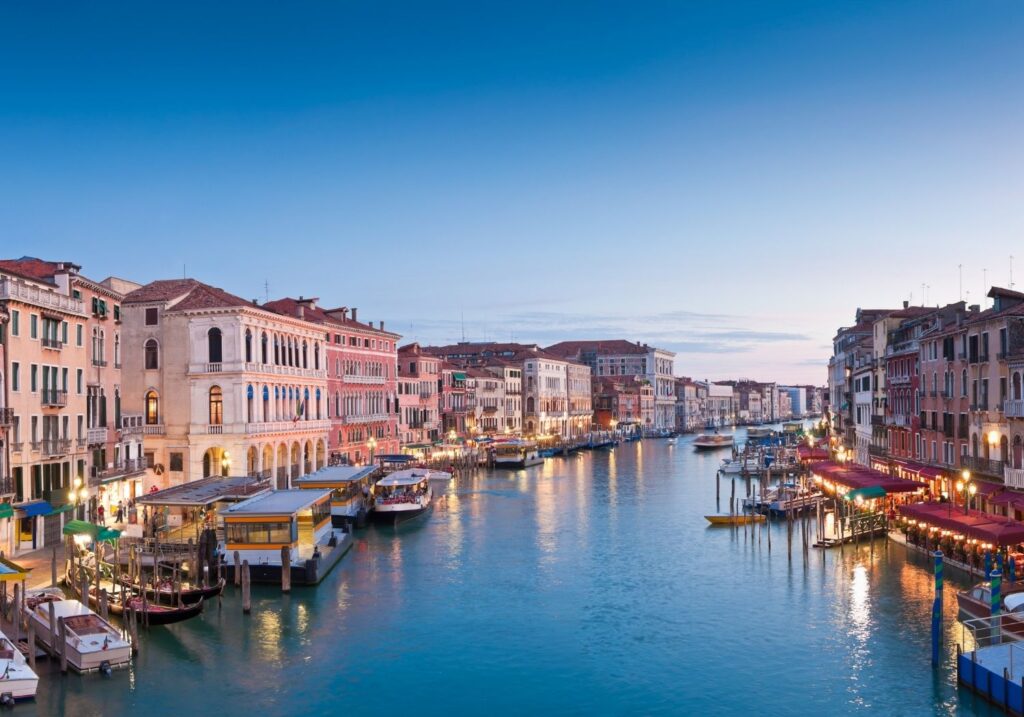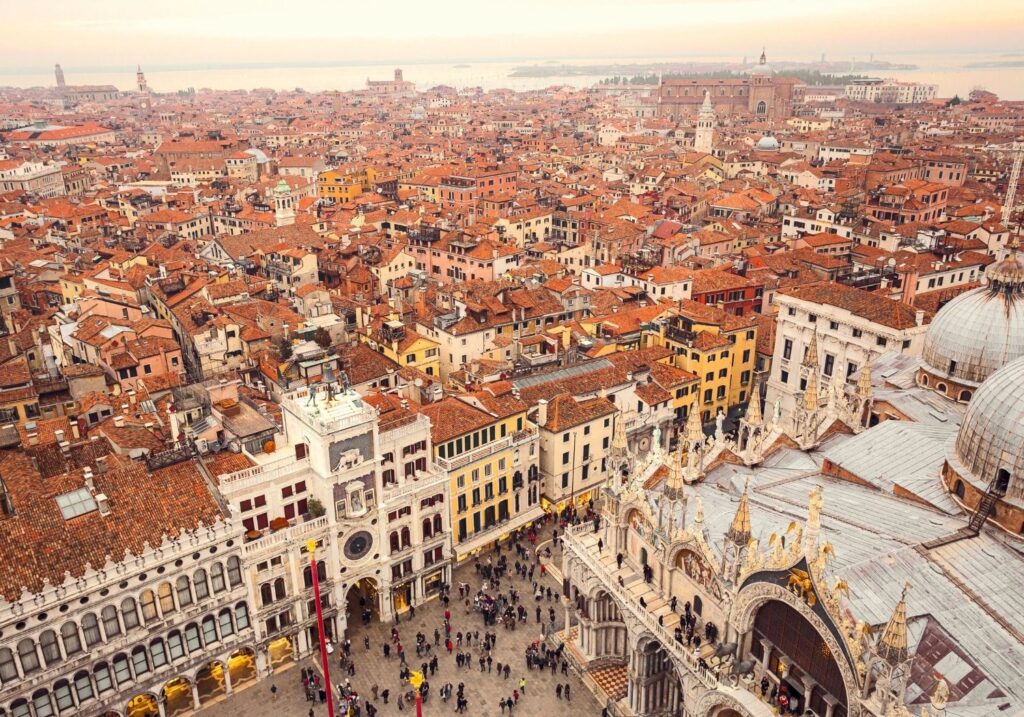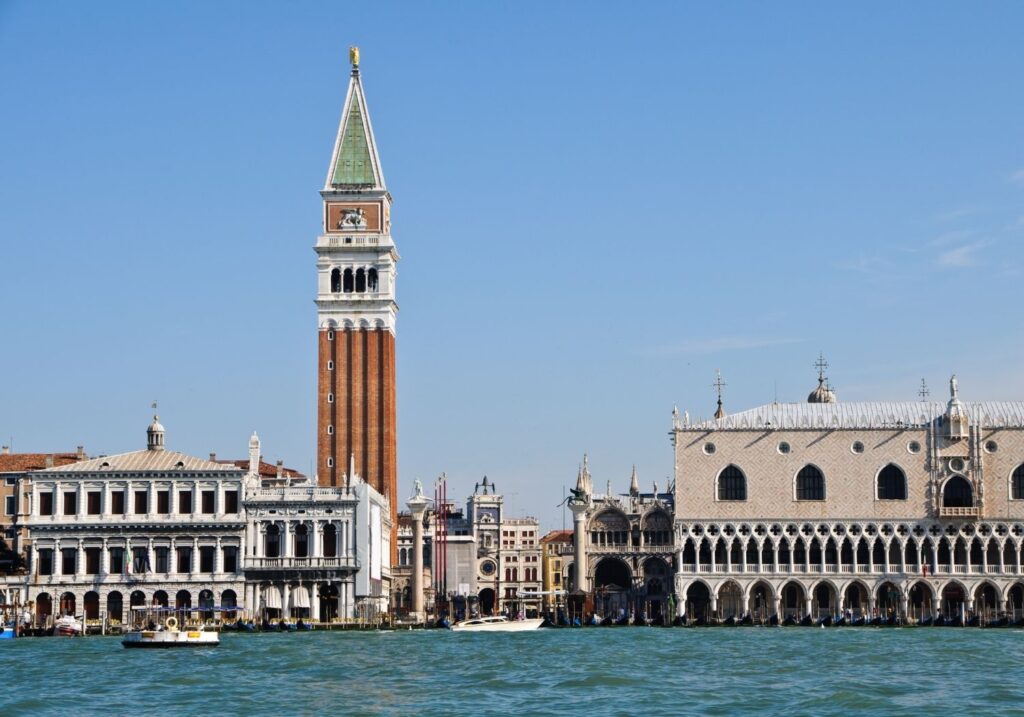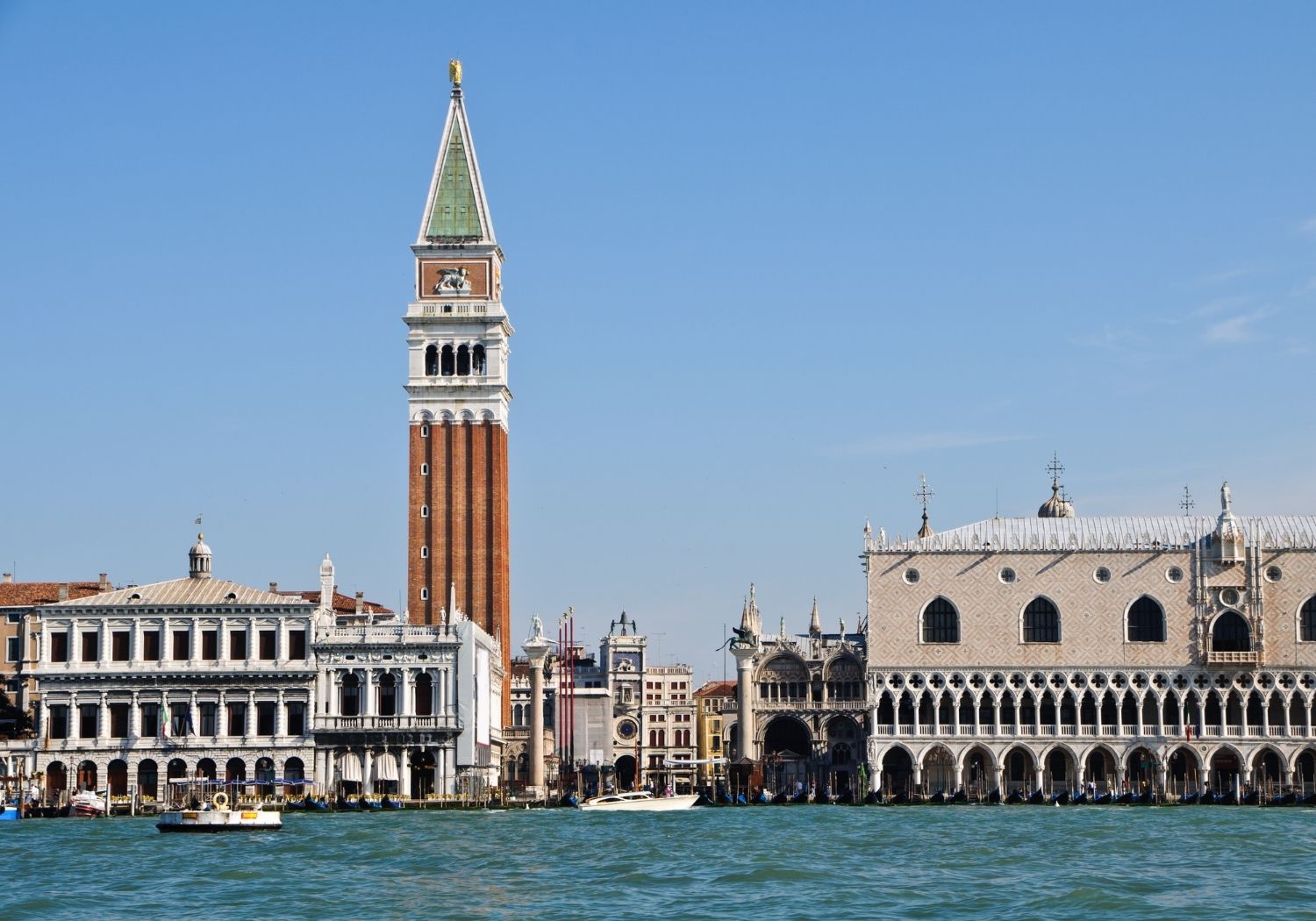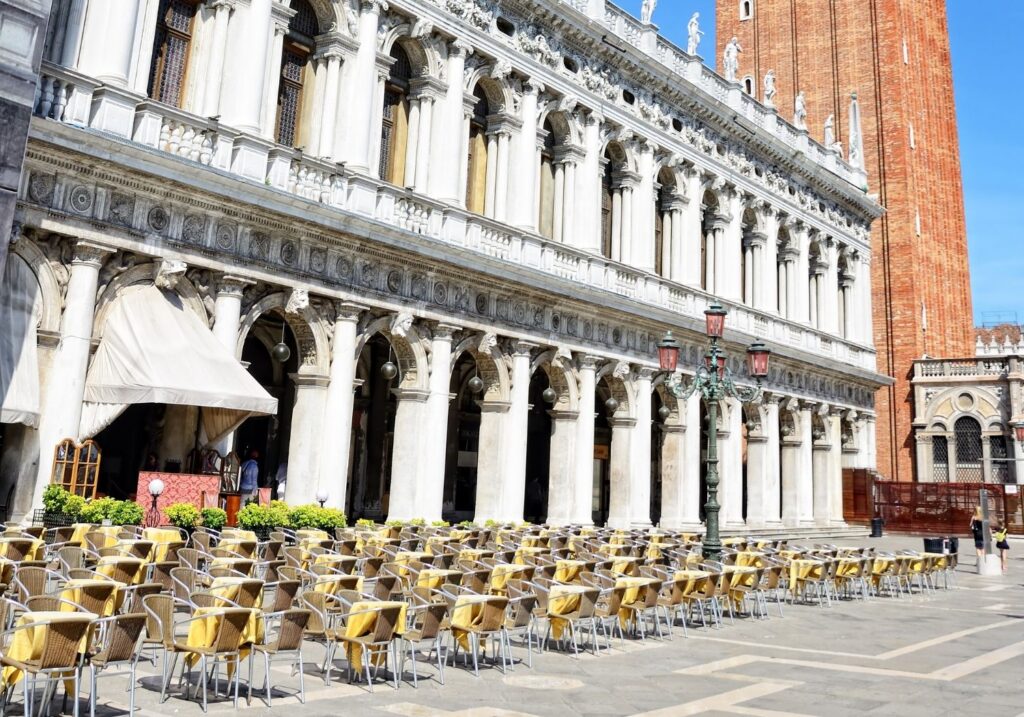 ---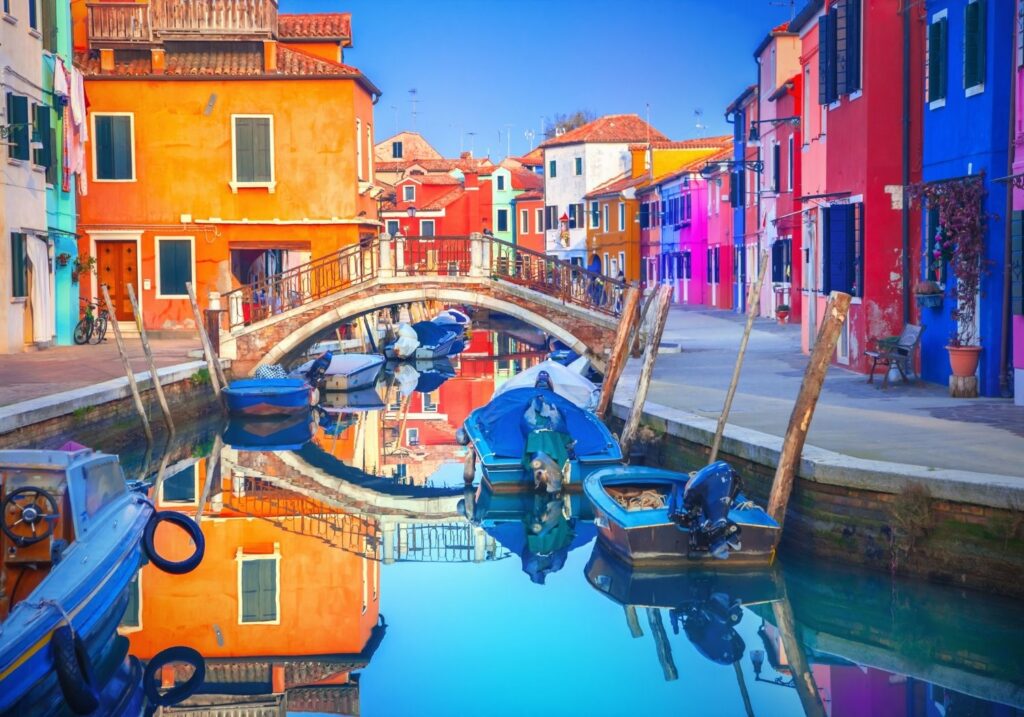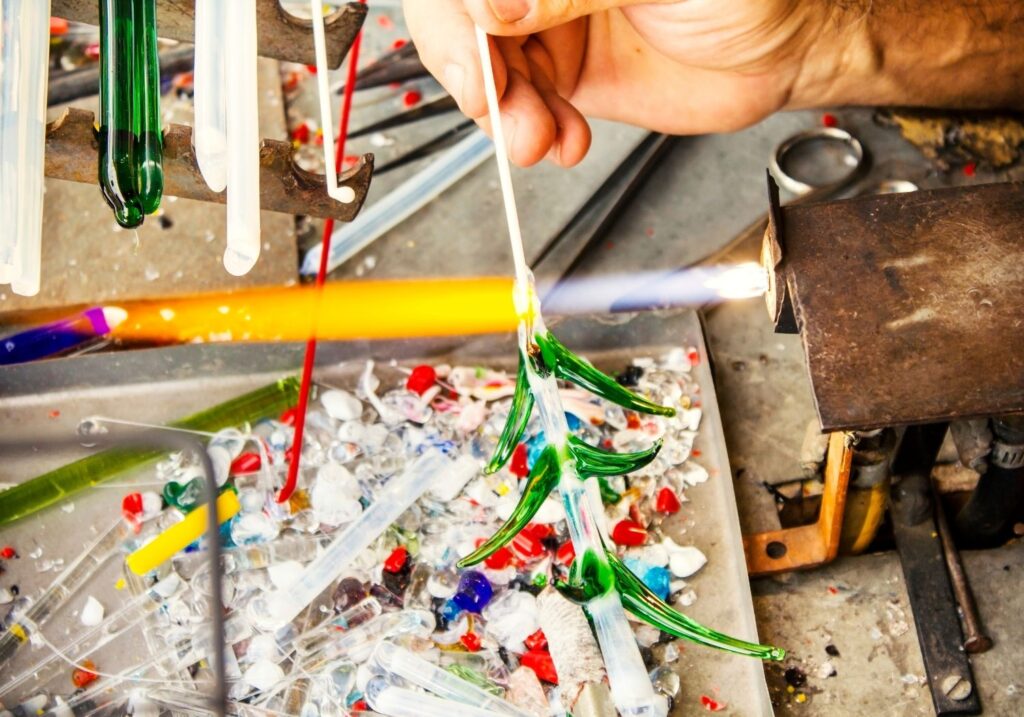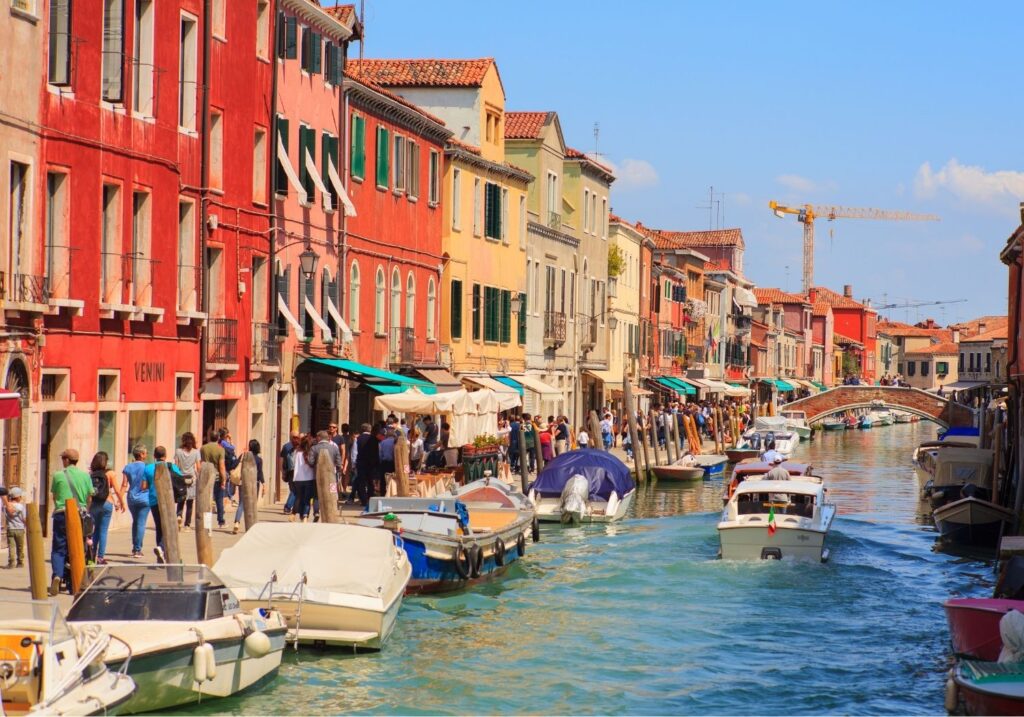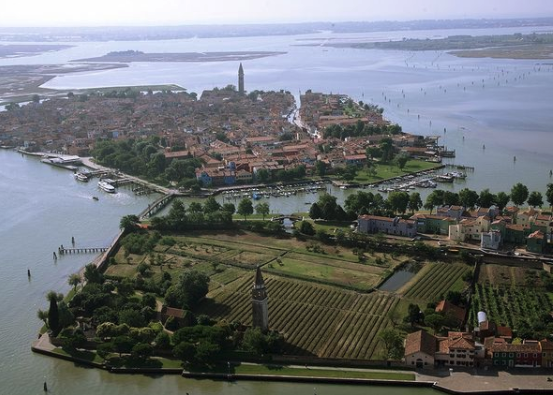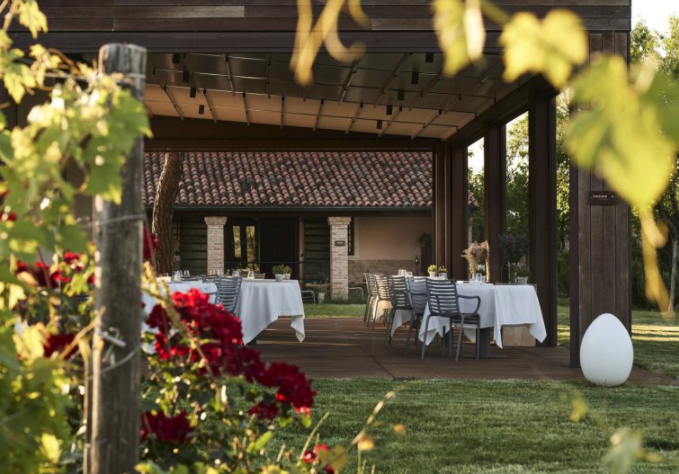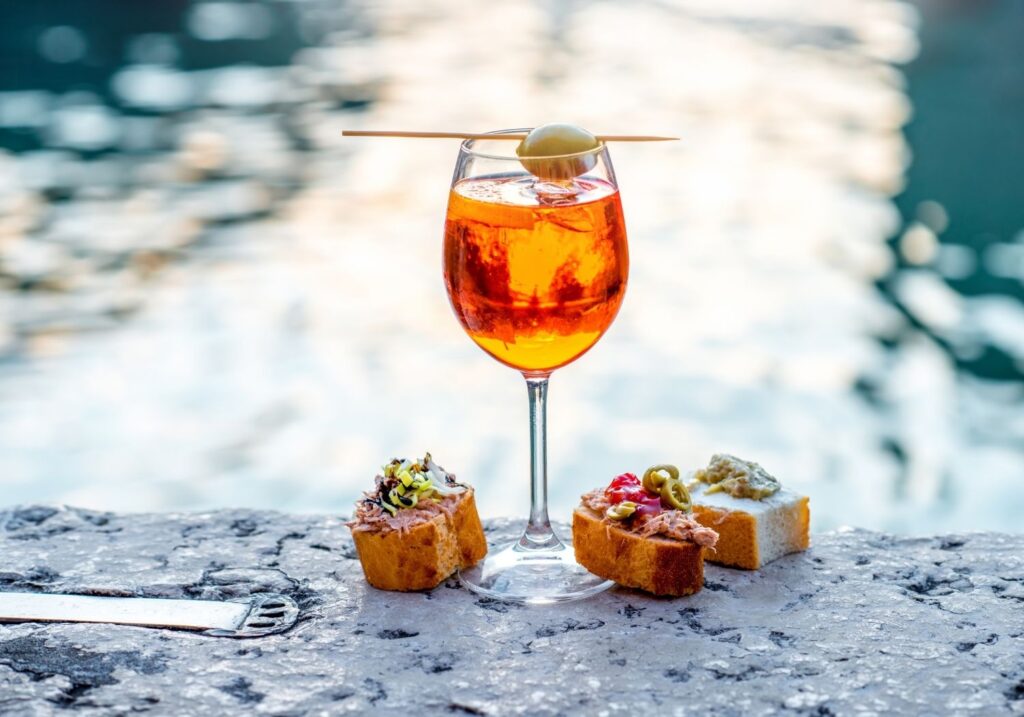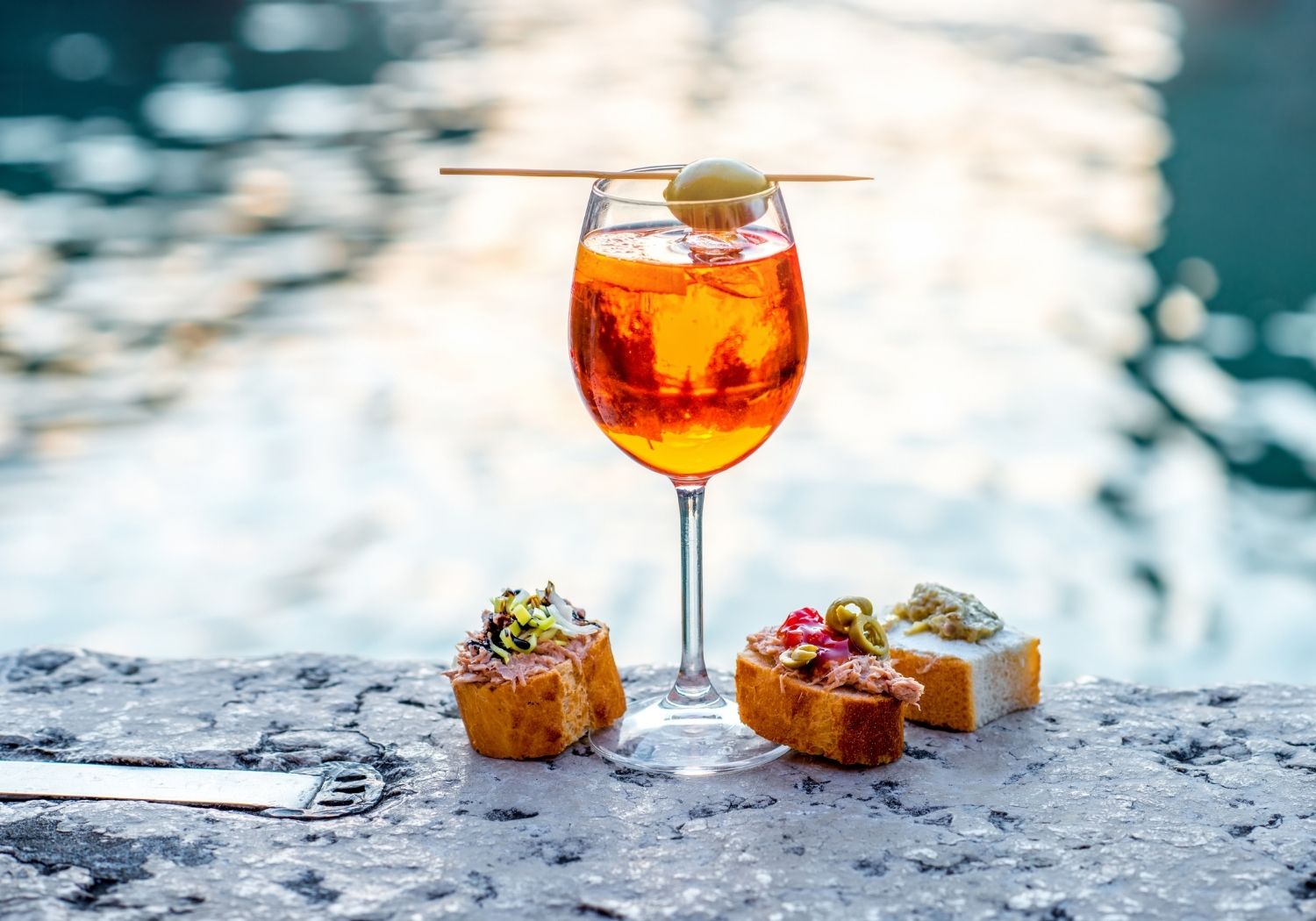 Day 3 : Colorful Murano, Burano and winery tour
After breakfast at the hotel we will take a ferry or private boat to Murano, the group of 7 colorful islands linked by pedestrian bridges located in the Venice lagoon and best known for their glass blowing tradition.
Murano's tradition goes back to the end of the 13th century when glassmakers were forced to move out of Venice because of the fear that fire would burn down the wooden city.
Local artisans prospered and exports increased, bringing more wealth to the islands and benefits to the local producers who started marrying off aristocratic Venetian families.
At one point, the island was the main producer of glass in Europe and became famous for its chandeliers. Murano held the monopoly in glass manufacturing in Europe until the 16th century when local producers started to share their glass-making secrets.
Workshops and artisans still exist today and you can buy small items such as beads, wine bottle stoppers, key chains and more, as souvenirs. Make sure they are properly marked as made locally and have the trademark that guarantees their quality.
We will visit one of the workshops and learn more about how glass items are made and see a fascinating demonstration before we take another ferry or private boat to the rainbow island of Burano nearby.
Burano is well known for its colorful canal facing houses which are painted in bright colors as per an old color system set by the Government.
We will have some free time here to take photos and wander before walking over the footbridge to Venice's only winery for a tour and wine-pairing degustation lunch.
Did you know that St. Mark's Square used to be covered in vines before today's square and buildings were constructed?
Venice's wine making history goes back many centuries yet remains a lesser known secret. In truth, most of the vines were killed in the great flood of 1966 and very few survived, but those which did were the basis for a winery that is bringing back this tradition.
Vines grow against all odds on the island and lagoon and manage to survive impossible terrains, salty water and unusual weather conditions making them unique and not comparable to anything you may have tasted before.
We will learn more about this before sitting down for a degustation lunch at Osteria coupled with a wine pairing, bliss!
After lunch, we will be taking our own private boat back to Venice enjoying the breeze and the happenings on the lagoon and canals. You will have some free time to shop or wander before we meet again.
In the evening we will join in on a traditional Venetian experience: cicchetti. Similar to the Spanish tapas or pinchos specifically popular in the north of Spain, ciccetti is part of Italy's aperitivo culture.
We will start with a drink, a small bite (cicchetto) and a brief explanation of the concept of cicchetti at a hub of such bars followed by free time to explore on your own.
We will provide a map and info sheet you will use to pick your next stop and go bar hopping.
Bars are tiny so you may be standing around as you enjoy a drink and small bite then head to the next stop on your own or with a couple of your new found friends.
Inclusions: Breakfast at the hotel, boat transfer (private boat or ferry) from Venice to Murano, Murano to Burano and back to Venice (private boat). Private degustation and wine pairing lunch and a drink and first cicchetto in the evening.
---
Day 4 and 5 : Mask making and gondola ride
After breakfast, we will head out to take part in a cool and unique activity that is such an important art of Venice: mask making.
With our expert mask-maker, we will learn the techniques and skill required to make and decorate one then make our very own to take home, what better souvenir than the one you made!
Our teacher in this cultural experience is the artist who made the masks for Kubrick's movie Eyes Wide Shut featuring the then-couple Tom Cruise and Nicole Kidman.
Fun fact: Eyes Wide Shut holds the Guinness World Record for the longest continual movie shooting at 15 months.
Masks make an appearance in Venice every winter time during the Carnevale but are on sale year round everywhere in the city.
The tradition dates back several hundreds of years but was outlawed in the 18th century. It returned in 1979 thanks to a Government initiative and today, they are possibly one of the most popular souvenirs to take home along with Murano glass pieces.
Instead of buying one, we will get to make and decorate our own with the guidance of an expert. Your next costume party will have a whole new meaning with your very own mask.
We will enjoy some free time at lunch and then gather for a leisurely and ever so Instagrammable gondola ride along the canals of the city. Gondolas and their gondoliers are another very typical sign in Venice.
Gondolas are narrow flat-bottom boats that fill the canals of Venice and are steered by gondoliers who are often heard singing or playing an instrument for an additional fee.
Historically, they were the main mode of transportation in the city, before boats and vaporettos replaced them, and today they remain a picturesque way to get around key parts of the city, like crossing the Grand Canal, and a favorite activity by visitors.
We will take gondolas for a ride among the canals and enjoy a different view of La Serenissima from the water.
After the ride, we will enjoy farewell pre-drink sunset drinks at one of the famous luxury historic palace hotel canal-side terraces, such as the Bauer or the Gritti Palace.
As the sun sets behind the city's aristocratic buildings, we will reflect on the great time together and the new friendships built.
Dinner will be shared back at the fine dining restaurant of our hotel, Alle Corone Restaurant, where we will feast over a degustation wine-pairing dinner at their widely awarded canal-side restaurant.
Inclusions: Breakfast at the hotel, mask making demo and make your own workshop, gondola ride, pre-dinner sunset drinks, wine pairing fine dining degustation dinner.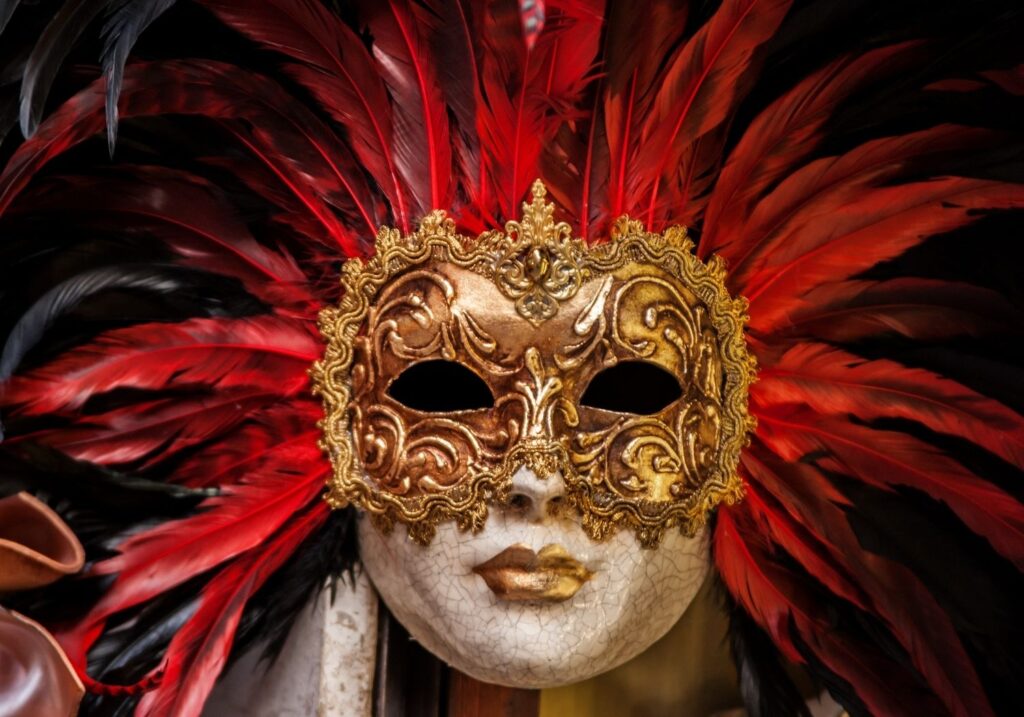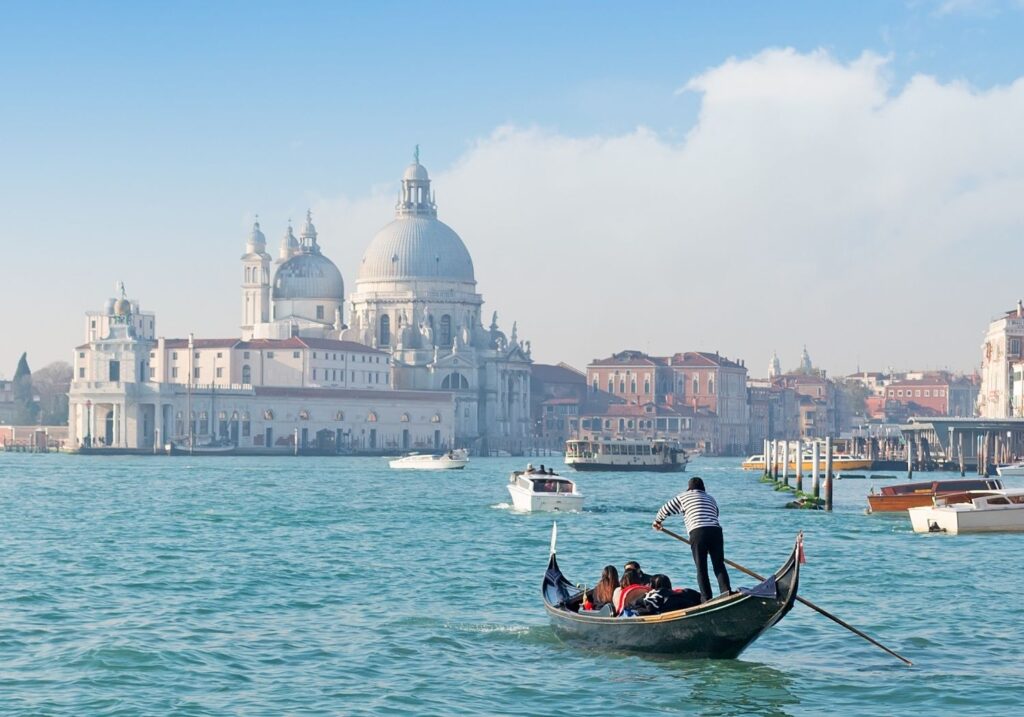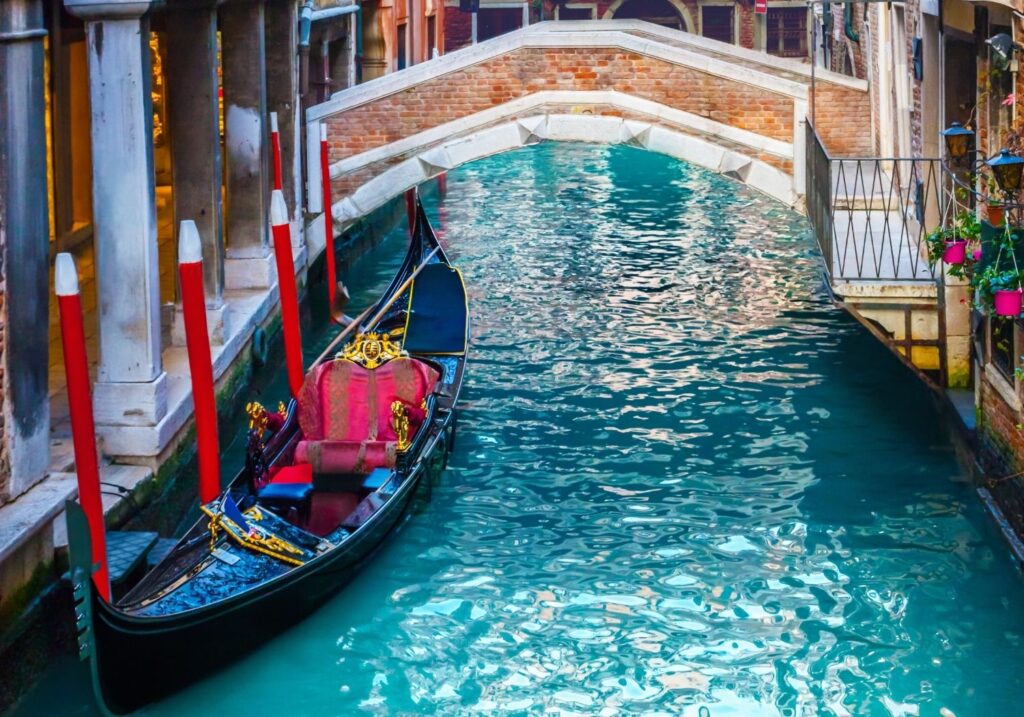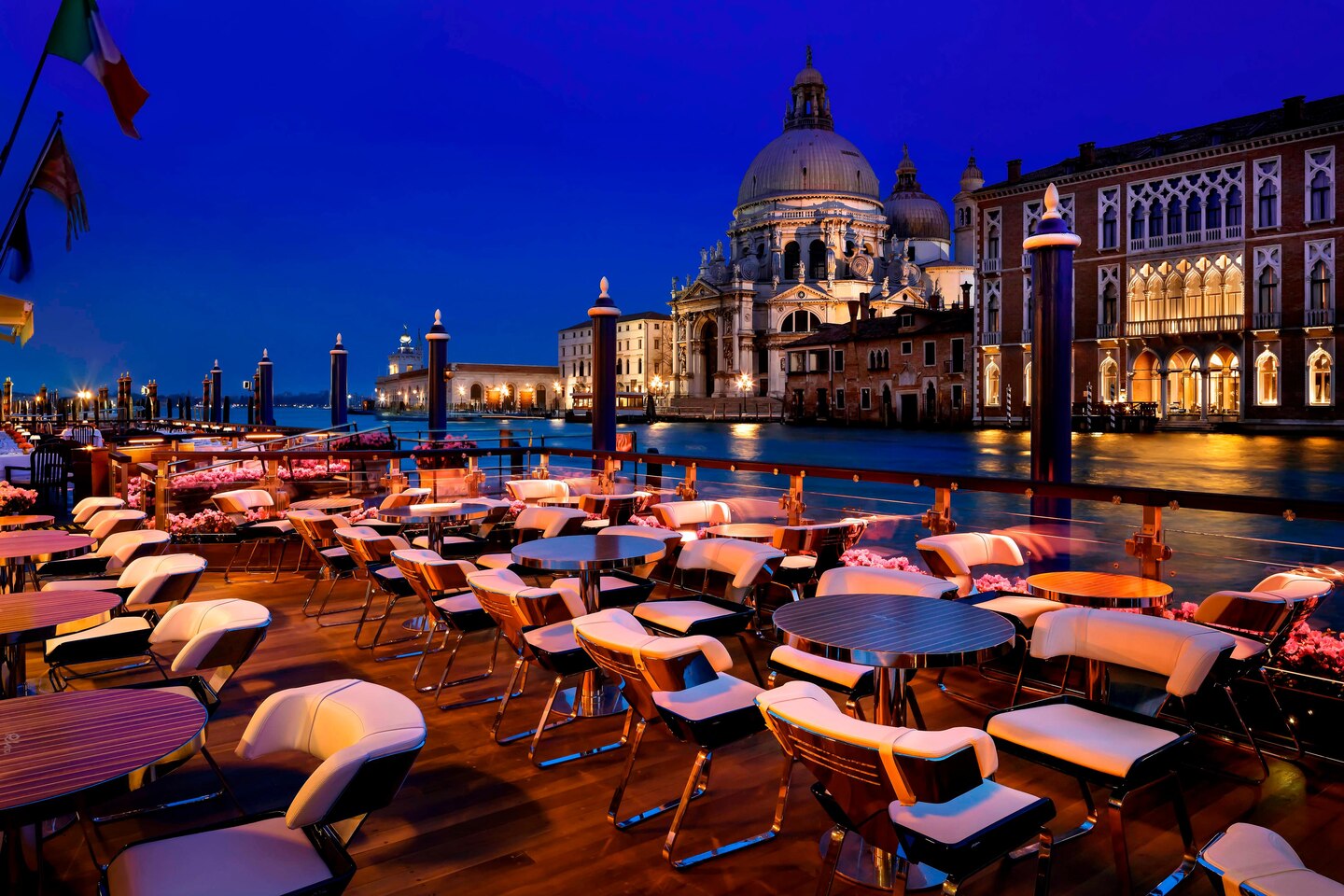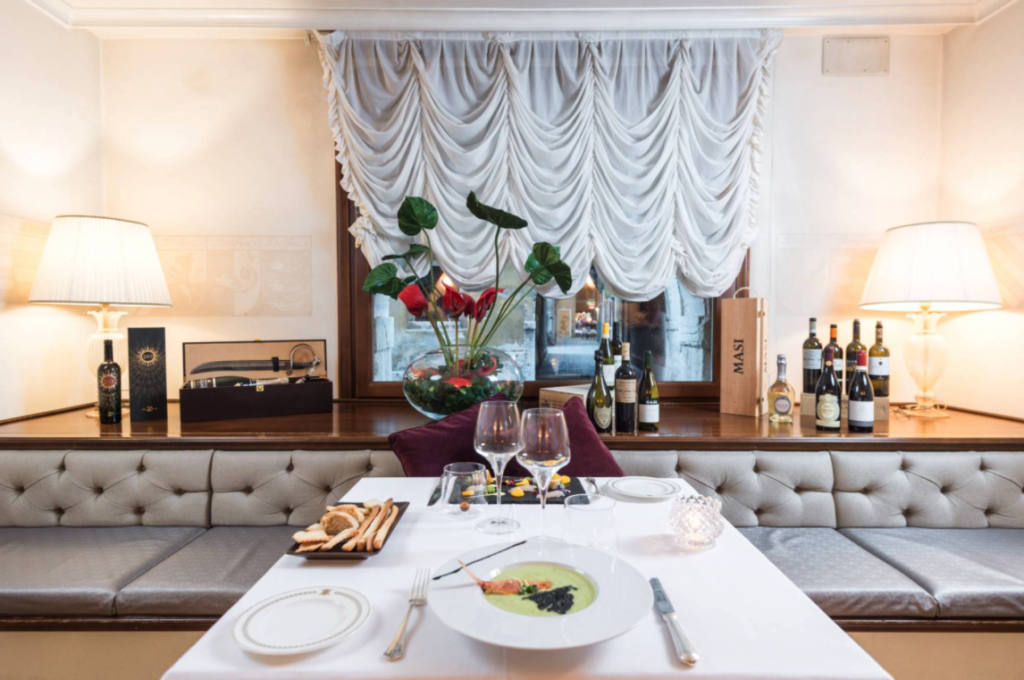 ---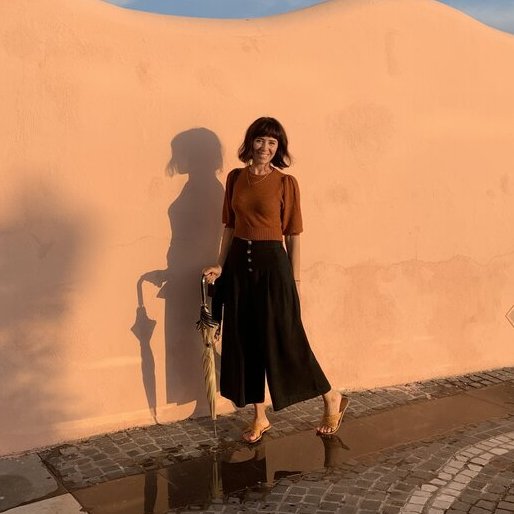 About Your Host: Erin Lewis
Based in Italy, Erin founded EAT.PRAY.MOVE 10 years ago and still leads nearly almost all of her own retreats.
She made her first trip to Italy in her early 20's, and like many, fell in love with the country. It immediately felt like home, and she made a permanent move in 2015, setting up a base near Florence.
During our trip, Erin will not only share her love for the country and Venice but also an insight into Italian local culture.
The trip will also be accompanied by our Co-founder Mar Pages and our female photographer. More about the Solo Female Travelers team here.
---
Inclusions
✔️ 4 Nights in double or shared twin accommodation at Hotel Ai Reali in chosen accommodation
✔️ All activities and experiences as mentioned in the itinerary: Mask making demo and workshop, glass making demo, wine tour and tasting, gondola ride, walking tour
✔️ Breakfast daily at the hotel
✔️ Wine pairing lunch at the winery
✔️ Welcome drinks and wine-pairing degustation dinner at canal-side restaurant on day 1 and dinner on day 2
✔️ Aperitivo and Cicchetti bite
✔️Farewell drinks and wine-pairing degustation dinner
✔️ One group private water taxi transfer back from the hotel to Venice train station on day 5
✔️ Selection of professional images taken by our Photographer
✔️ Transportation to and between all activities in private boat or ferry
✔️ English speaking host
✔️ Credit card payment fees
Exclusions
✘ Lunch on Day 2 and 3, additional cicchetti bites
✘ Transportation to the hotel and to the airport outside the designated group transfer
✘ Visa, if required
✘ Travel & Medical Insurance (Required)
✘ COVID Vaccinations Pre Arrival (Required)
✘ Alcoholic drinks at dinner other than those included (eg. Welcome and Farewell dinners, wine tasting lunch, table wine at dinner on day 2)
✘ Souvenirs
✘ Tips (At your discretion)
✘ Departure COVID Testing if required, we can help organize
Payment Info
Only 12 Spots Available
From $3,195 USD
Payment Plan:
For bookings before February 2022:
Deposit: $200 to reserve your spot
1st payment: 30% payment is due upon trip confirmation, this can be as early as 180 days before departure
2nd payment: Balance due 60 days before departure
For bookings after February 2022:
Deposit: $900 to reserve your spot
Balance payment: Balance due 60 days before departure
*The deposit is refundable if the minimum number of guests is not reached. By joining our trips you agree to our T&C.
---
Book your spot
This trip will only host 12 guests so don't wait; book now or reach out to us with any questions.
Ready to book your spot on this incredible trip?
Note: Please do not book any flights until the trip is confirmed.
Interested in joining us in Venice but have some questions? Let's chat!
Contact us at community@solofemaletravelers.club or Pick a convenient time and date below to talk to us, we'd love to meet you!
---
Frequently Asked Questions
This is a trip of a lifetime and we know there are many things you'd like to know more about.
What are the COVID measures in Italy and how will you ensure everyone is safe?

We care deeply about the wellbeing of our guests and our trip follows all local regulations. We require our guests to be fully vaccinated to join the tour so that we ensure the safety of everyone on the trip.

While travelers from the US can only enter on designated flights, we expect these restrictions to be lifted before the trip.
I would like to join both the Amalfi Coast and the Venice trips, how do. Iget from one to the other?

Our first Amalfi Coast departure (5th to the 9th) and our Venice trip are one after the other so you can explore more of Italy with us. Our host and team will take the fast train from Naples station to Venice in the morning and you are welcome. to join them. The train journey takes about 5h.

You can also fly from Naples to Venice but it takes the same amount of time and trains are convenient and have free WiFi.
What if I cannot travel because of COVID restrictions?

Balances are not refundable if you change your mind. In case of travel restrictions imposed by the Government of Italy that force the cancellation of the trip we will be moved it to a later date. We require all guests to purchase travel insurance that covers unforeseen circumstances which would prevent them from traveling, and this is how you would recover your costs from needing to cancel. Please read our Terms and conditions here.
Do I need a visa for Italy?

Most travelers do not need a visa for Italy. In cases where a Schengen visa is required it will be issued by the Italy embassy in your country of origin.
What is included in the trip?

All inclusions and exclusions are detailed in the section above. This trip is all inclusive except for lunch on days 2 and 3 and additional cicchetti bites on day 3. Depending on your arrival and departure times, there may be other meals that you should consider (eg. if you arrive in the morning of Day 1 or depart in the evening of Day 5). Alcoholic beverages are not included except for the drinks during the Welcome and Farewell meals, the wine pairing lunch and the welcome cicchetti drink.
How fit do I need to be for this trip?

This trip requires a medium level of fitness to be able to walk up and down the bridges and streets of Venice, Murano and Burano.
Can I have a room to myself?

We offer the option to book your own room so you don't have to share, or to pair you up with another guest so you don't have to pay a single supplement. Just click to book and you'll be as shown the various room types.
I want to bring my partner to the trip

This is a female-only small group trip specifically designed for women traveling on their own. If you wish to travel with a female friend, partner, family member, etc. they are absolutely welcome, however we are not able to book male travelers on this trip.
I want to bring my daughter

How wonderful! If your daughter is above the age of 16, we will be glad to have her with us.
Will the guides be female?

Yes, this trip will be co-hosted by Erin Lewis and Mar Pages plus our female photographer.
How does this trip help local communities in Italy?

We believe that travel can be a force for good and wherever possible, we work with local and female owned or led travel companies in the country who can help us make a difference and ensure that the tourism dollars benefit local communities.

For this trip, all the businesses we partner with are locally owned and mostly female led.
What should I pack for this adventure?

Once your trip is confirmed, we will send you a detailed packing list with everything you need to take.

We expect the weather to be balmy and warm though not too hot, and also for rain to be rare. A light sweater will be useful in the evenings.
What happens if I get sick?

The prospect of getting sick while alone in a foreign country is daunting, and this is why we require all our guests have comprehensive travel and medical insurance that includes international evacuation. Should you fall sick, we will escort you to the nearest medical facility so you can get the help you need.
What travel and medical insurance should I get?

While the cost of medical healthcare in Italy may be more affordable than in other countries such as the US, travel and medical insurance is mandatory to come on our trips and we recommend you get the most comprehensive coverage that includes international evacuation. We recommend checking with an aggregator such as Travel Insurance Master to compare quotes and coverages.
Can I make various instalments for this trip?

Please reach out to us to us to discuss payment in instalments.
Can I pay by credit card?

Yes, payments will be made via credit card when you book a spot.