We empower women through travel with curated, small group tours to extraordinary destinations while supporting local female-owned or led businesses.
We are passionate about what we do and about creating once in a lifetime experiences.
But don't take our word for it. Hear what our guests have to say about traveling with us on the reviews and video testimonials below!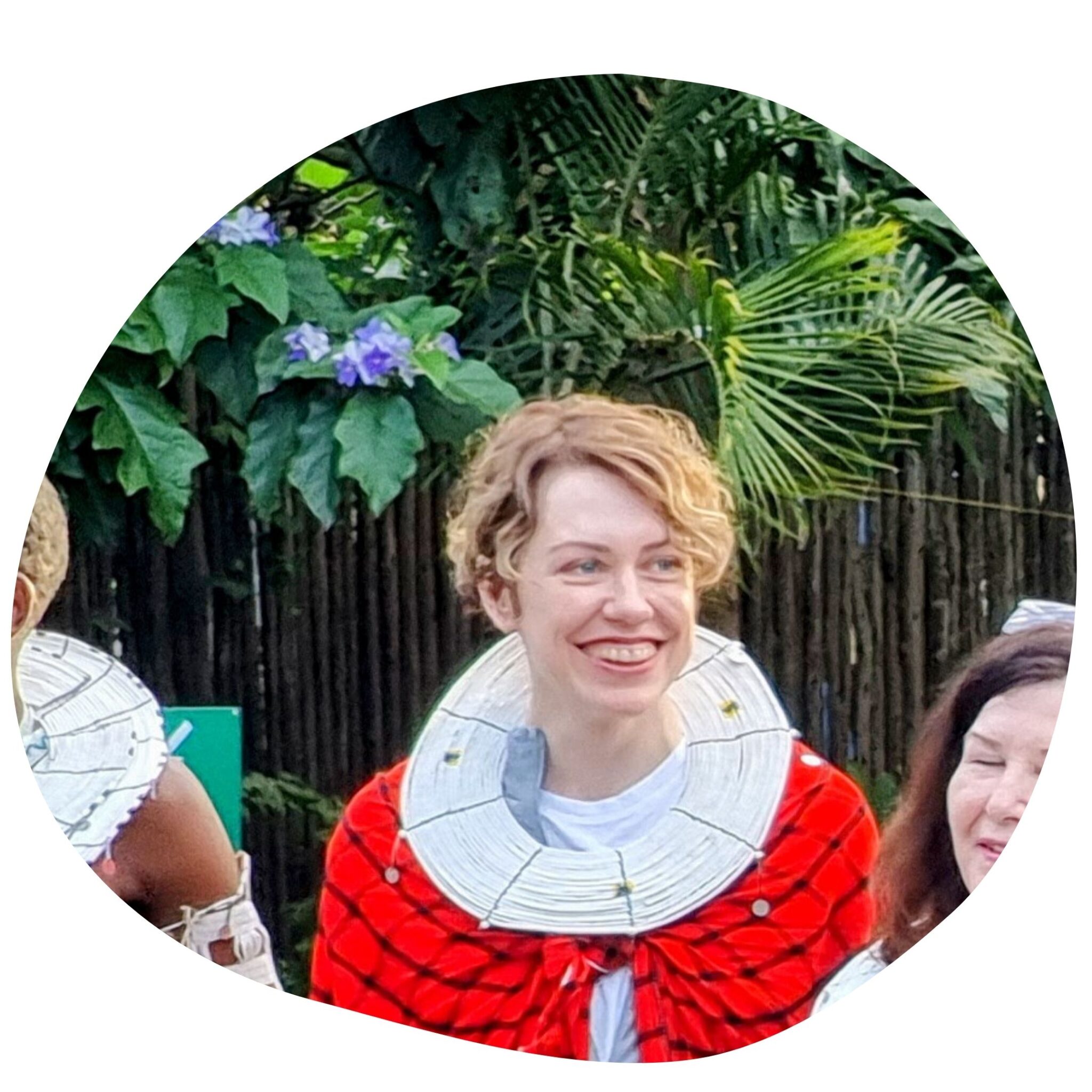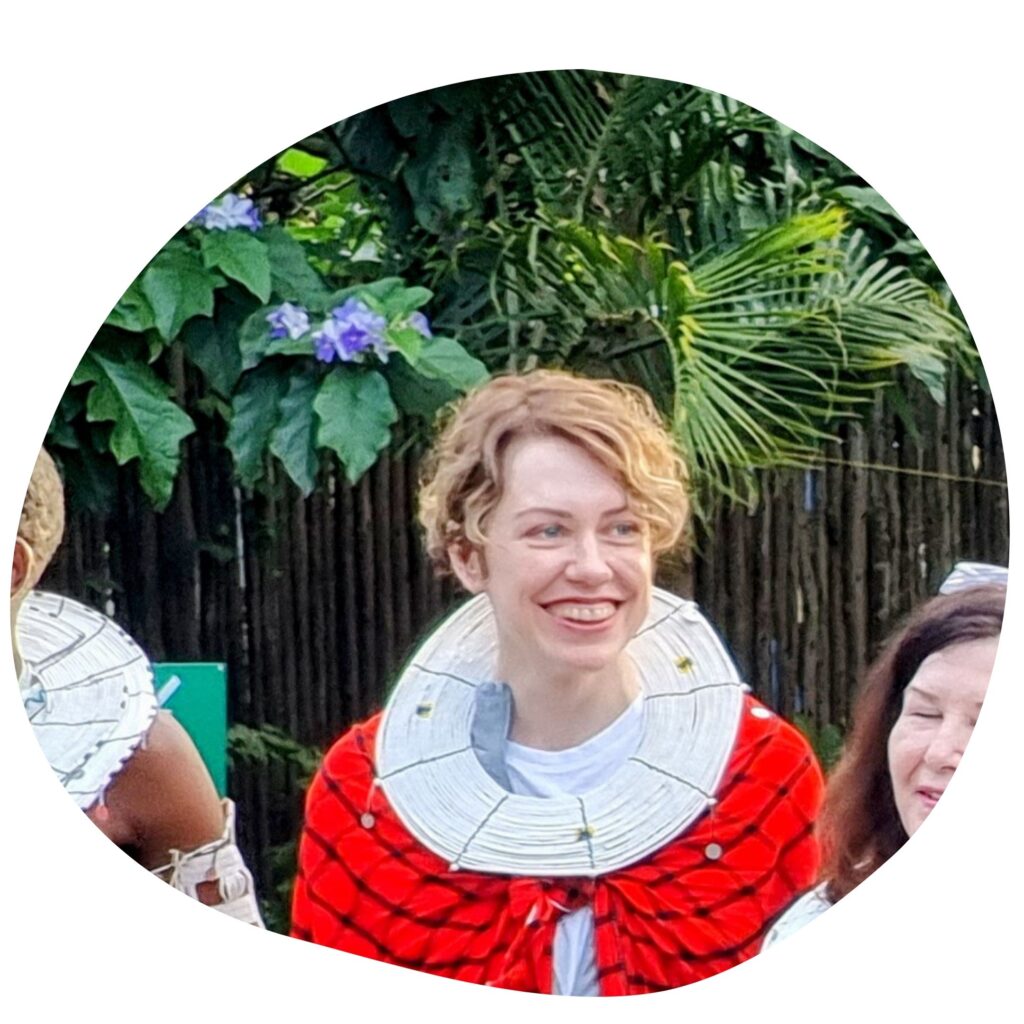 The trip was truly an experience of a lifetime! The itinerary, accommodations, guides – everything was no less than perfect. I cannot imagine pulling a trip like this off on my own. It exceeded my expectations in every aspect!

Irina – Tanzania Value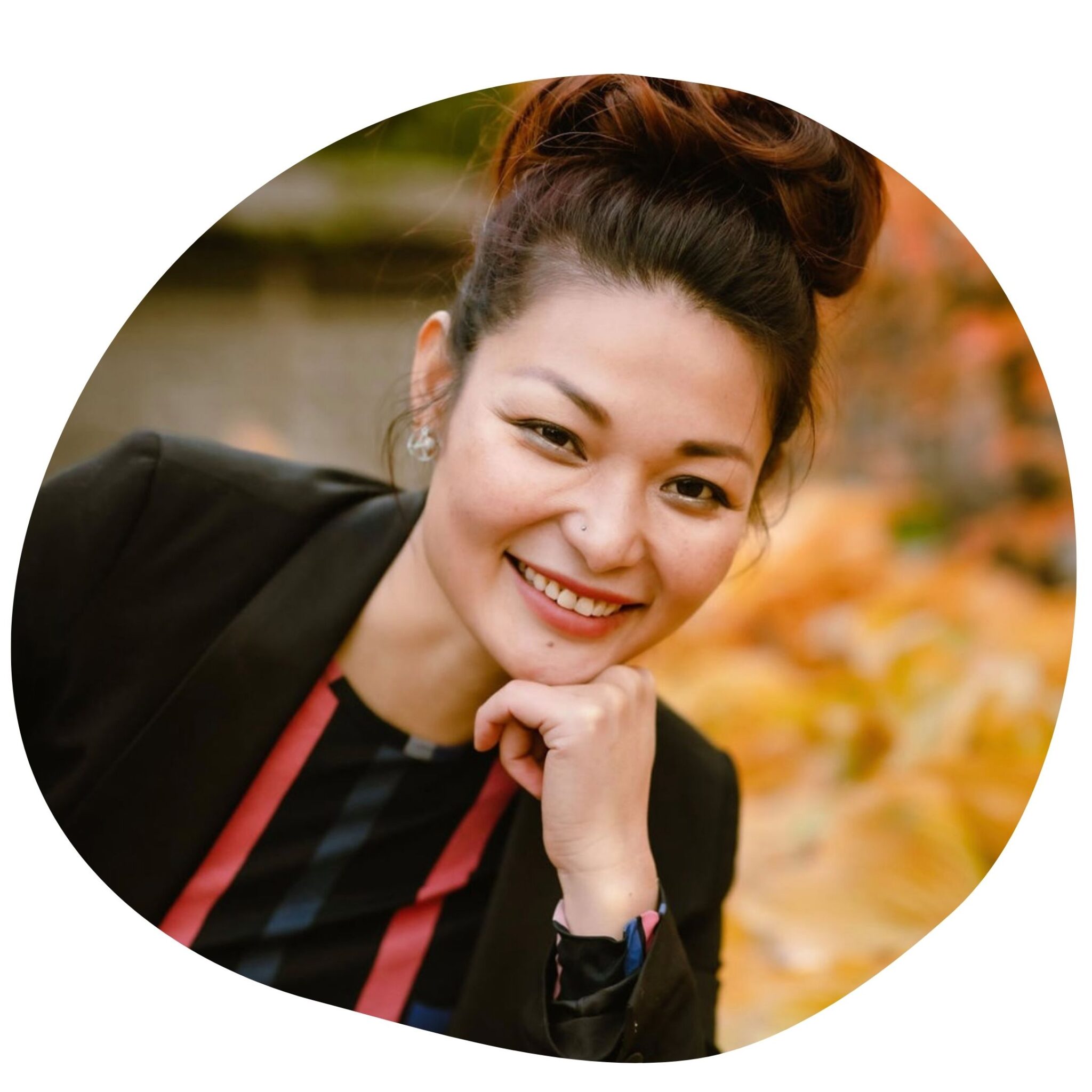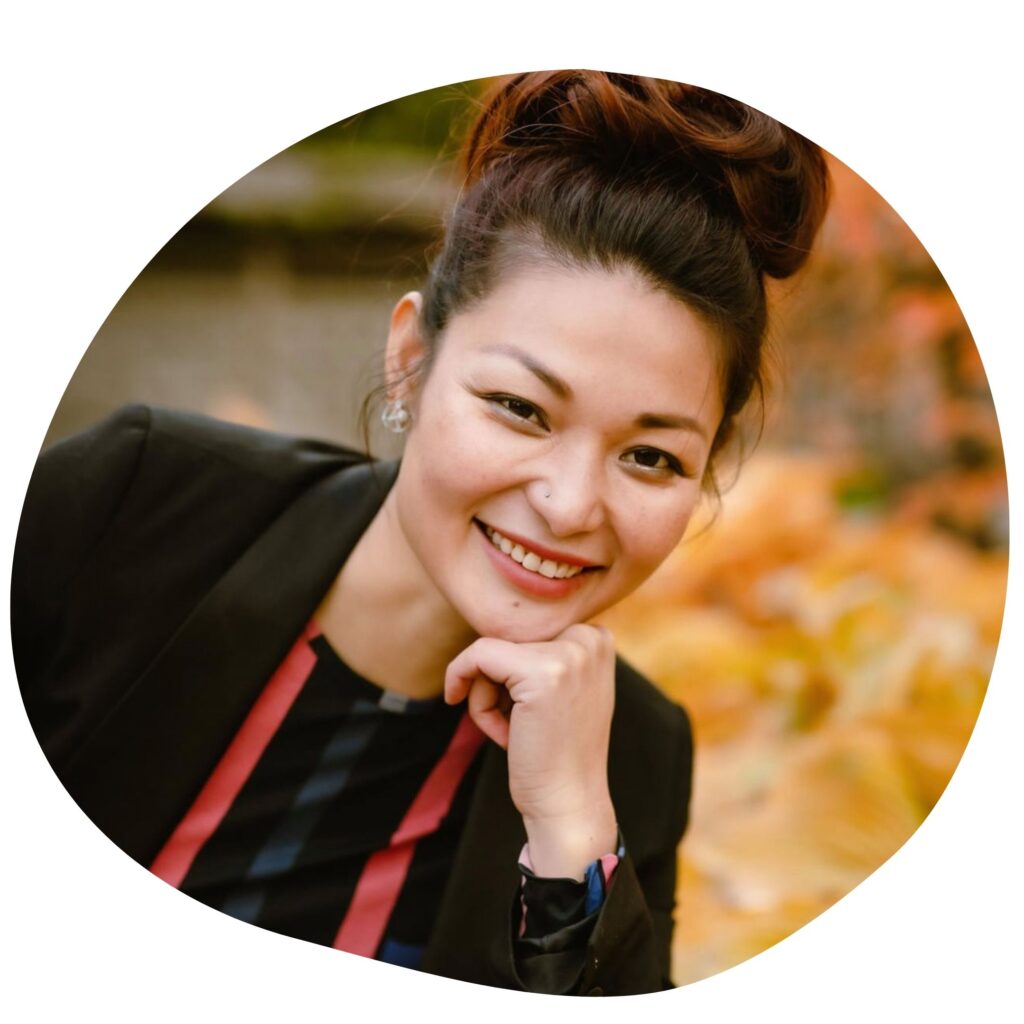 Highly recommend any solo females to join the trip. I just got back from Iceland for a one week vacation, what a trip! The trip leader Saga was wonderful & pleasant. The itinerary was excellent. The accommodations were extremely lovely. They took all my travel stress away. I just need to sit back & relax & enjoy the trip!! Cant wait for the next trip!!! Thank you!

Jin, Iceland Wellness & Wilderness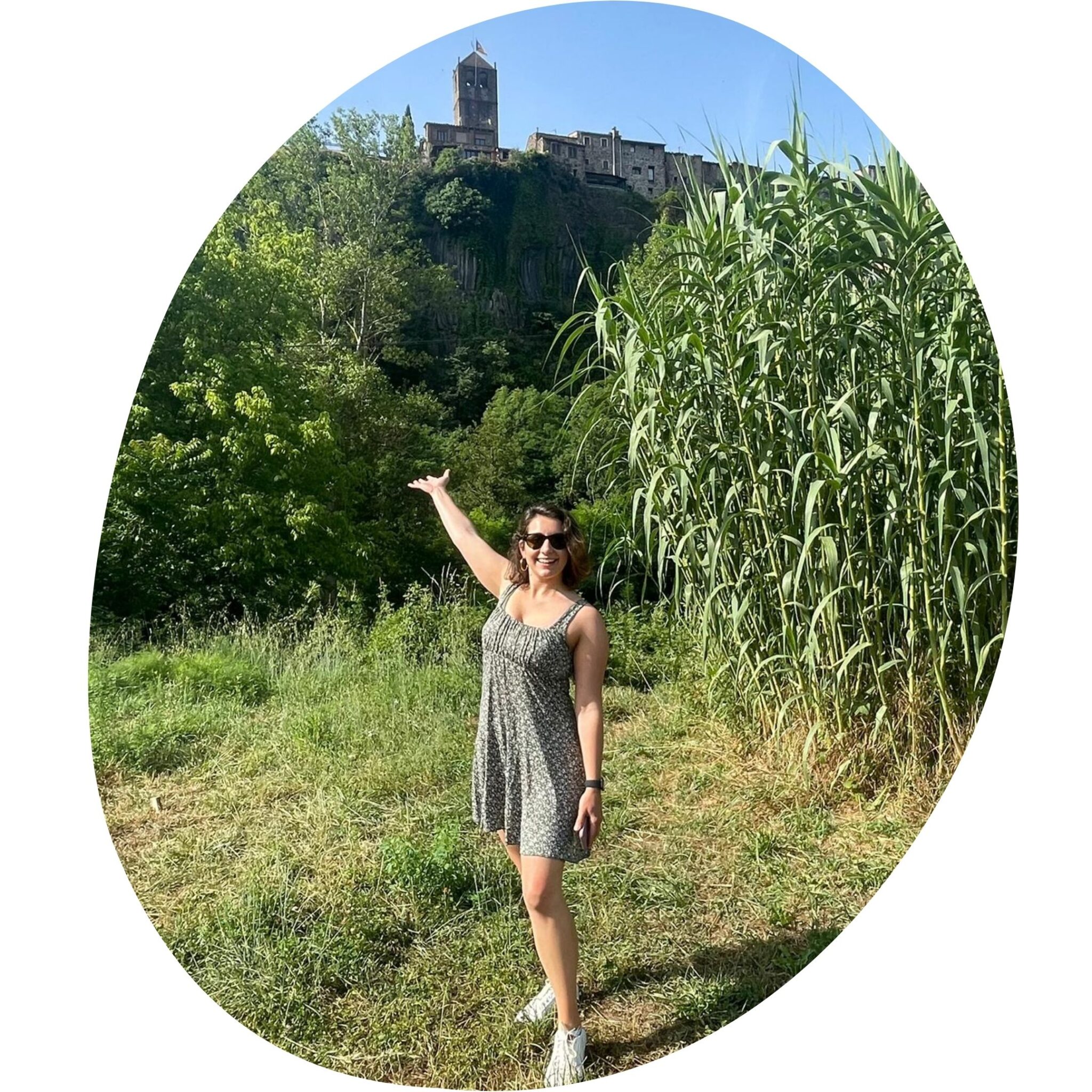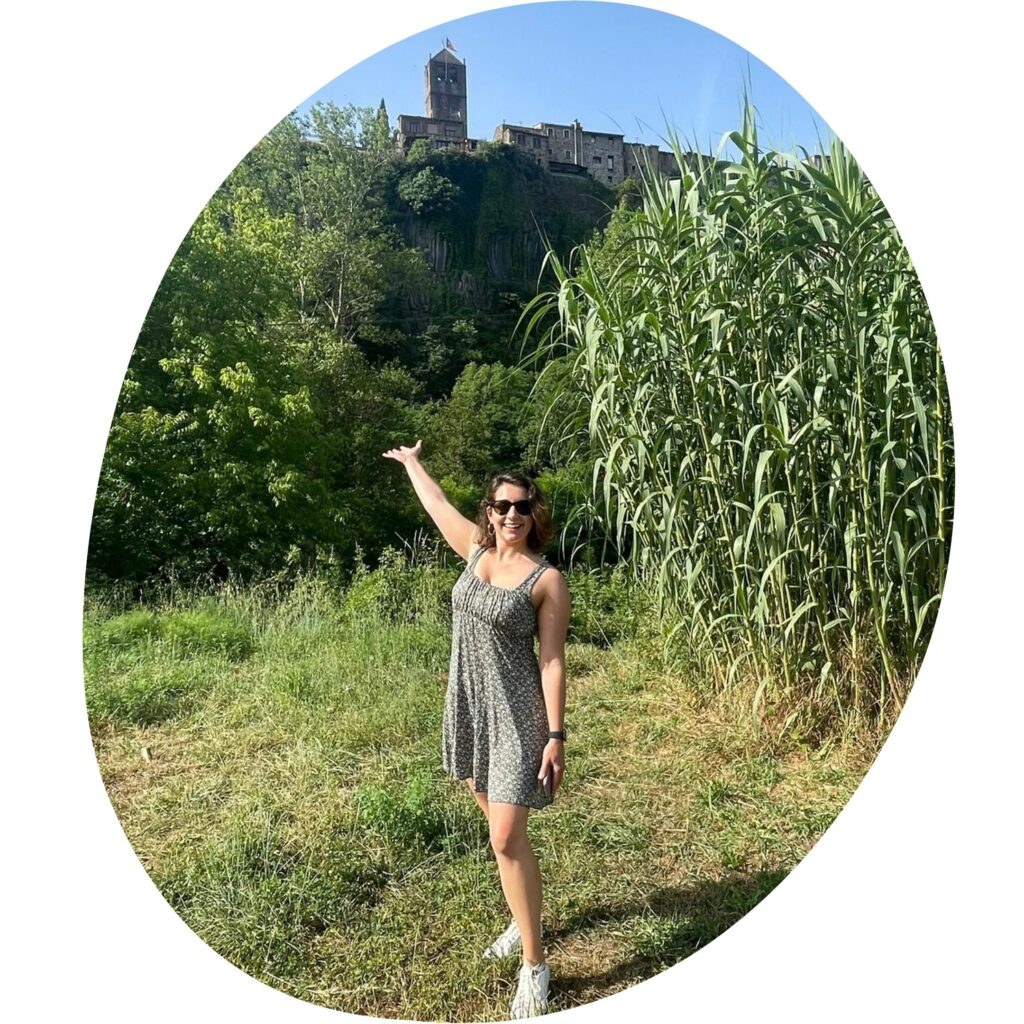 10/10 This trip was incredible! I went on the Barcelona & Costa Brava trip with a group of amazing ladies, lead by the most wonderful tour guide Adriana. From the food, the wine, the excursions, and the hotels, everything was beyond my expectations. Worth every penny! Mar was so helpful all year leading up to the trip and made me feel prepared for the trip! If you want to see the world but need a little help navigating your trip the Solo Female Travel programs are an amazing way to go!

Katherine, Barcelona & Costa Brava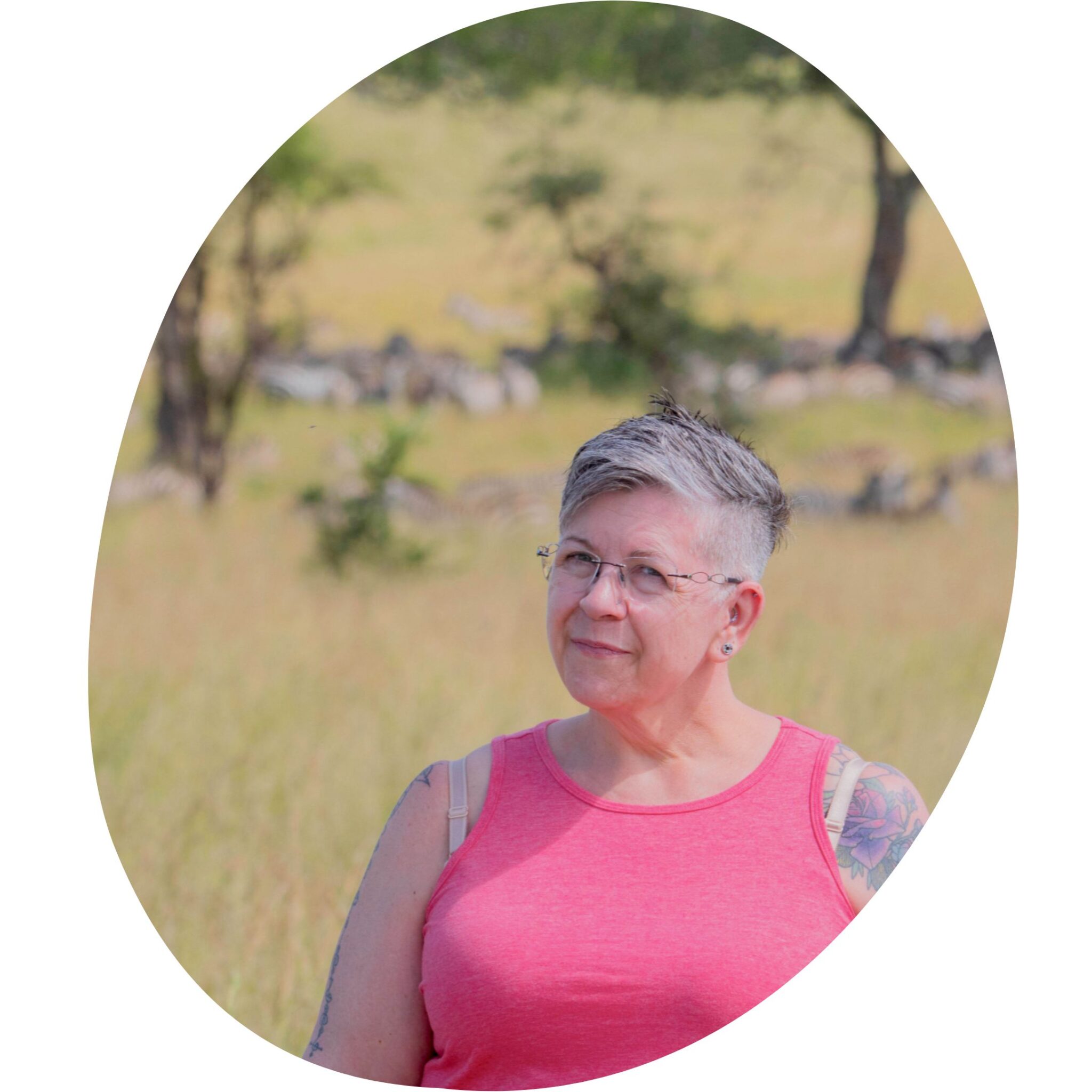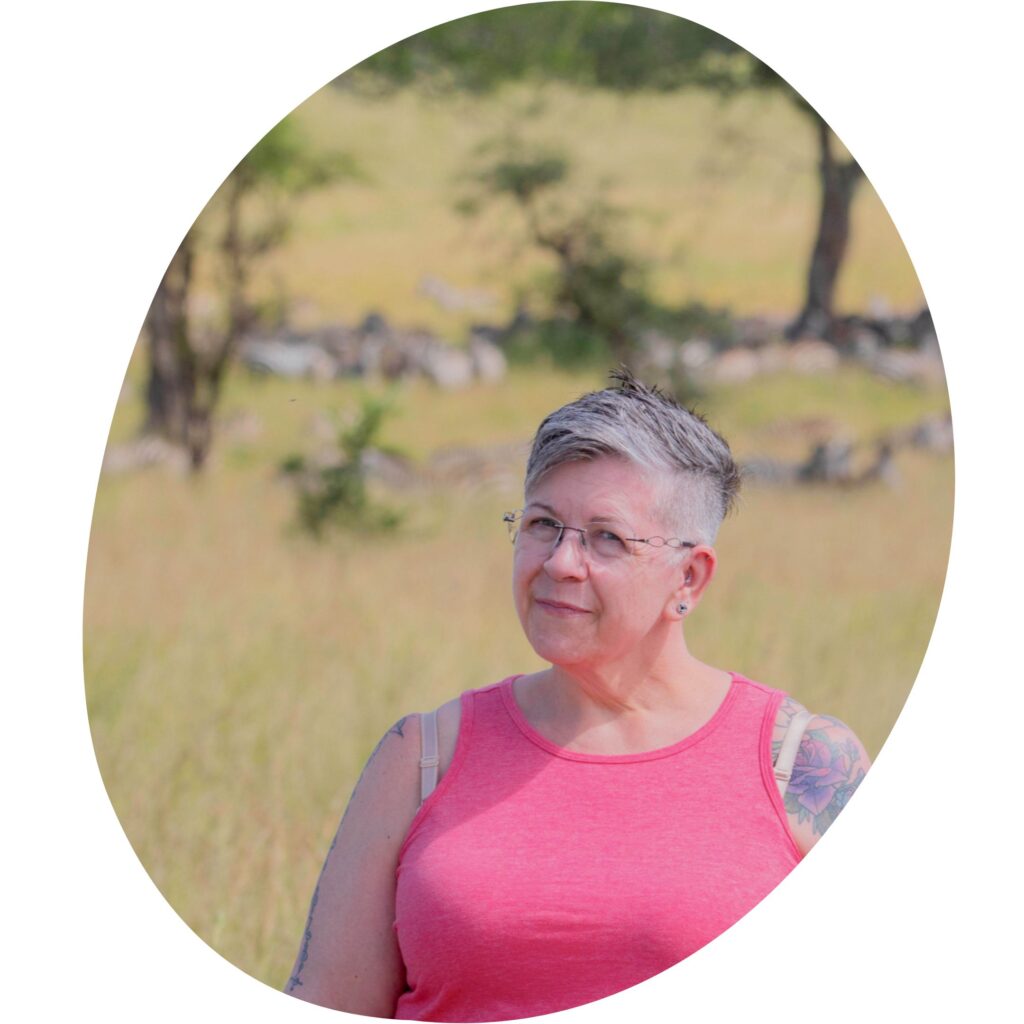 Best trip ever! Mar and Meg created a wonderful experience in Tanzania. The lodgings were fantastic, the people so friendly. My first safari and it was just so great. Never thought I'd have wonderful massages in the Serengeti but I had that along with beautiful sunsets and lots of wine after a long day looking for elephants and lions!

Shawna, Tanzania Luxe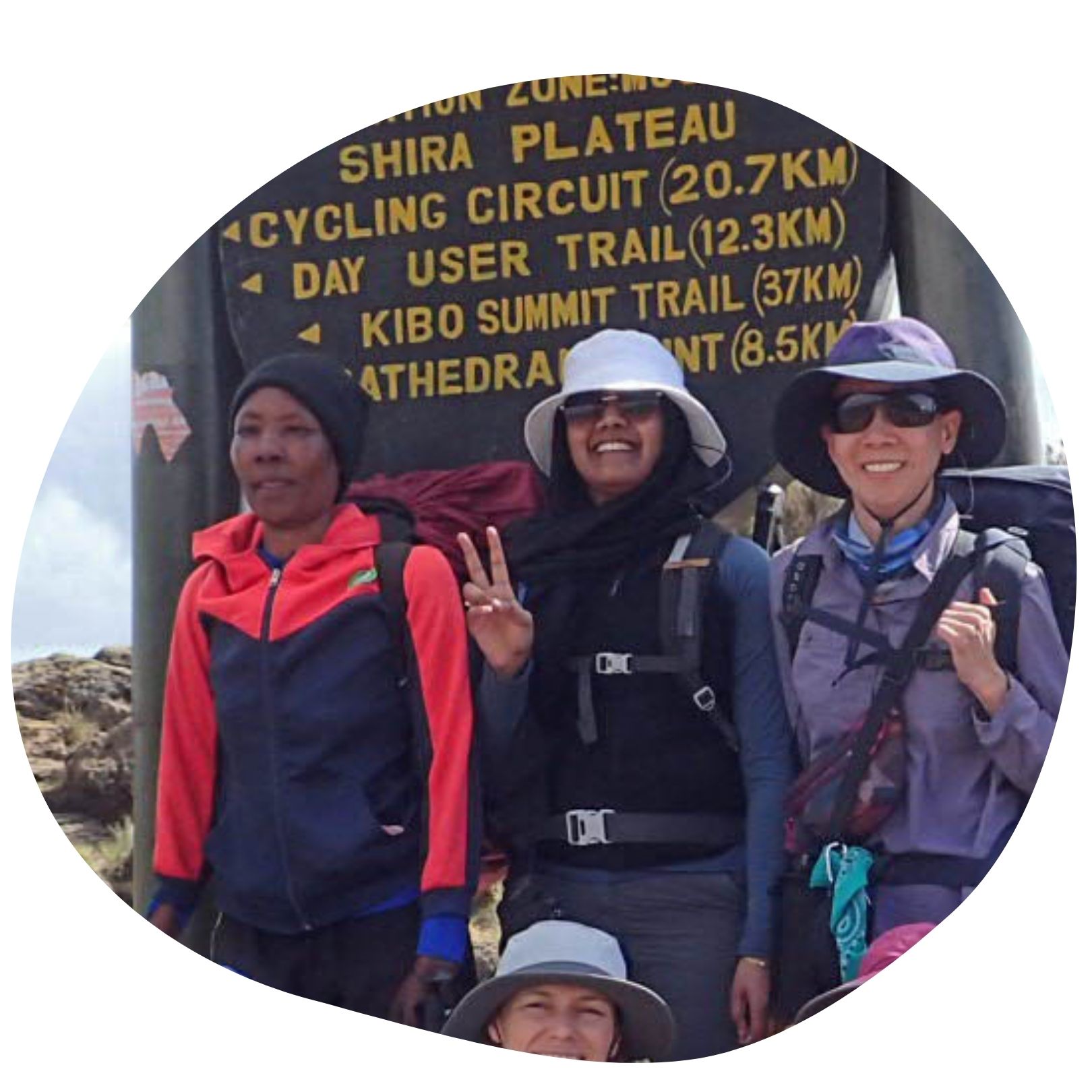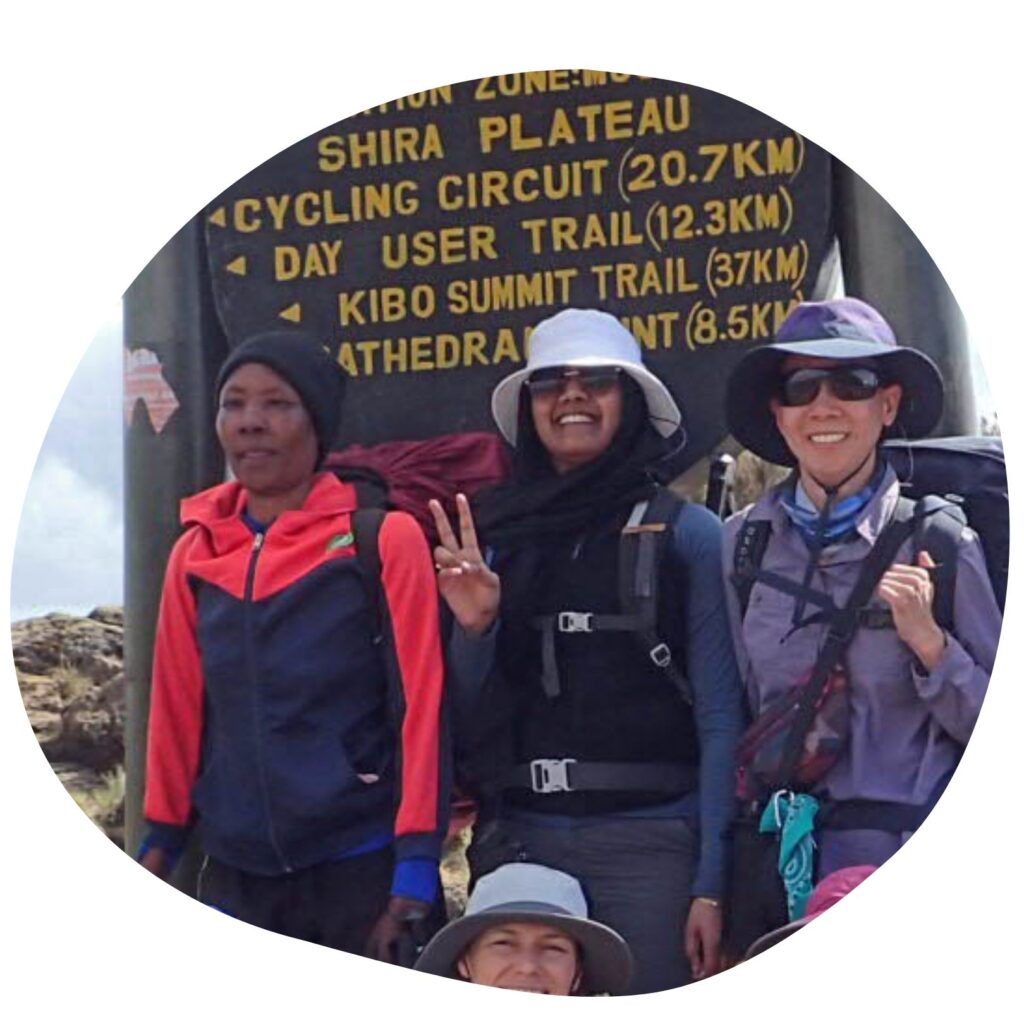 One of my favourite trips, as a Muslim women I was respected and treated like royalty. I was recommended and taken to places to pray, ensured that I was given halal food even though I am not a huge meat eater. My guide Glory was friendly and funny and as a person who is scared of spiders and insects my guide took care of that. She also made my dream come true with not only climbing Kili but also getting to see hyenas during the safari extension.

Zarina, Kilimanjaro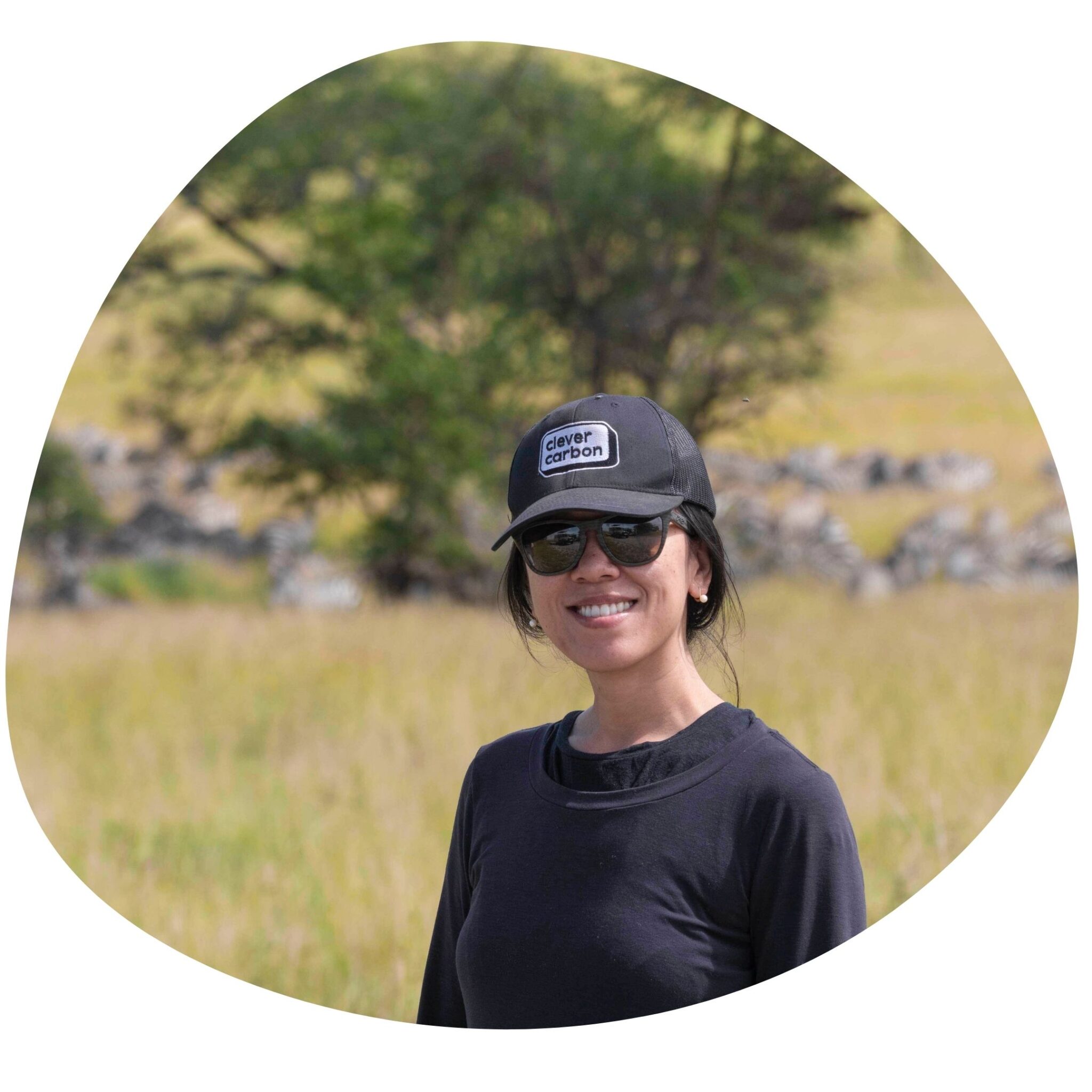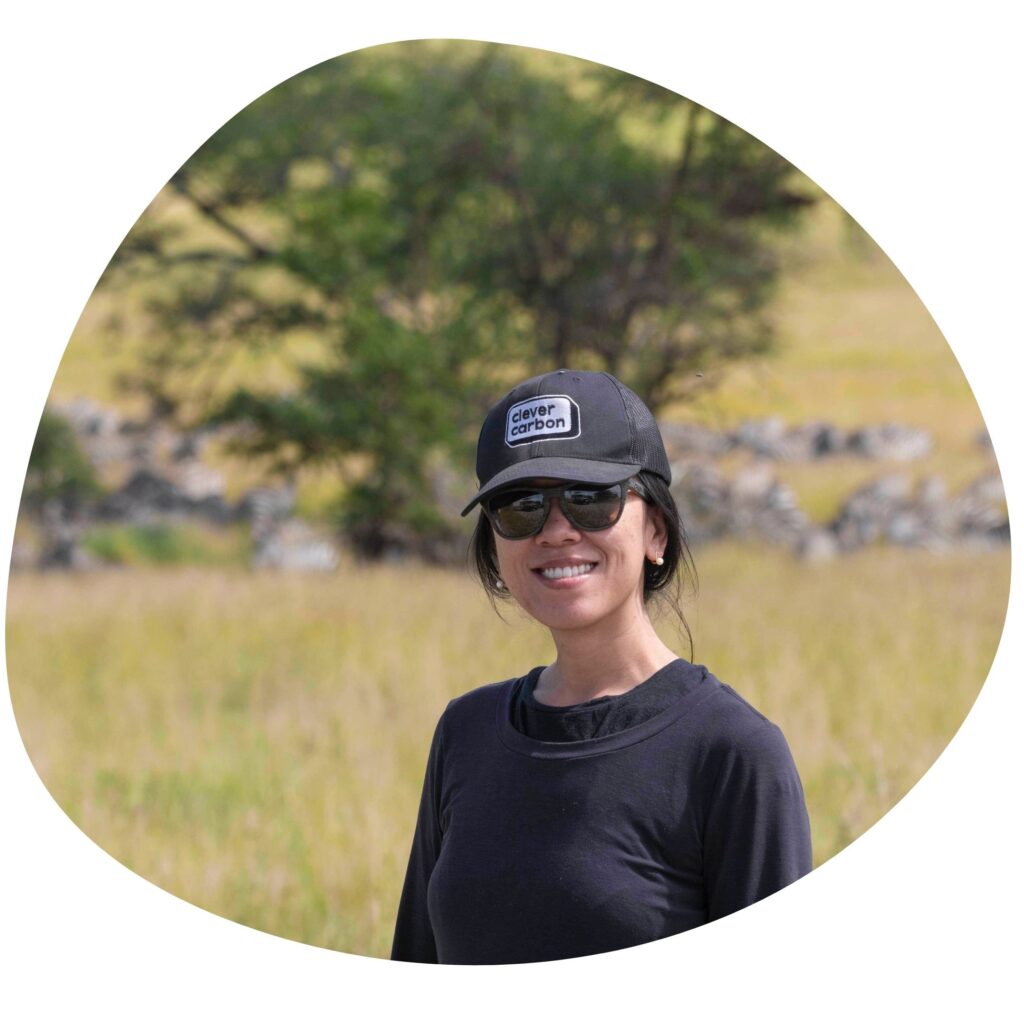 I have been on two trips with the group so far and have had a good time and made new friends. The accommodations and itinerary are as advertised and the organizers are very open to receiving feedback. The community and vibe on the trips is warm and friendly for every trip and I've made friends that I will keep in touch with!

Michelle, Tanzania Luxe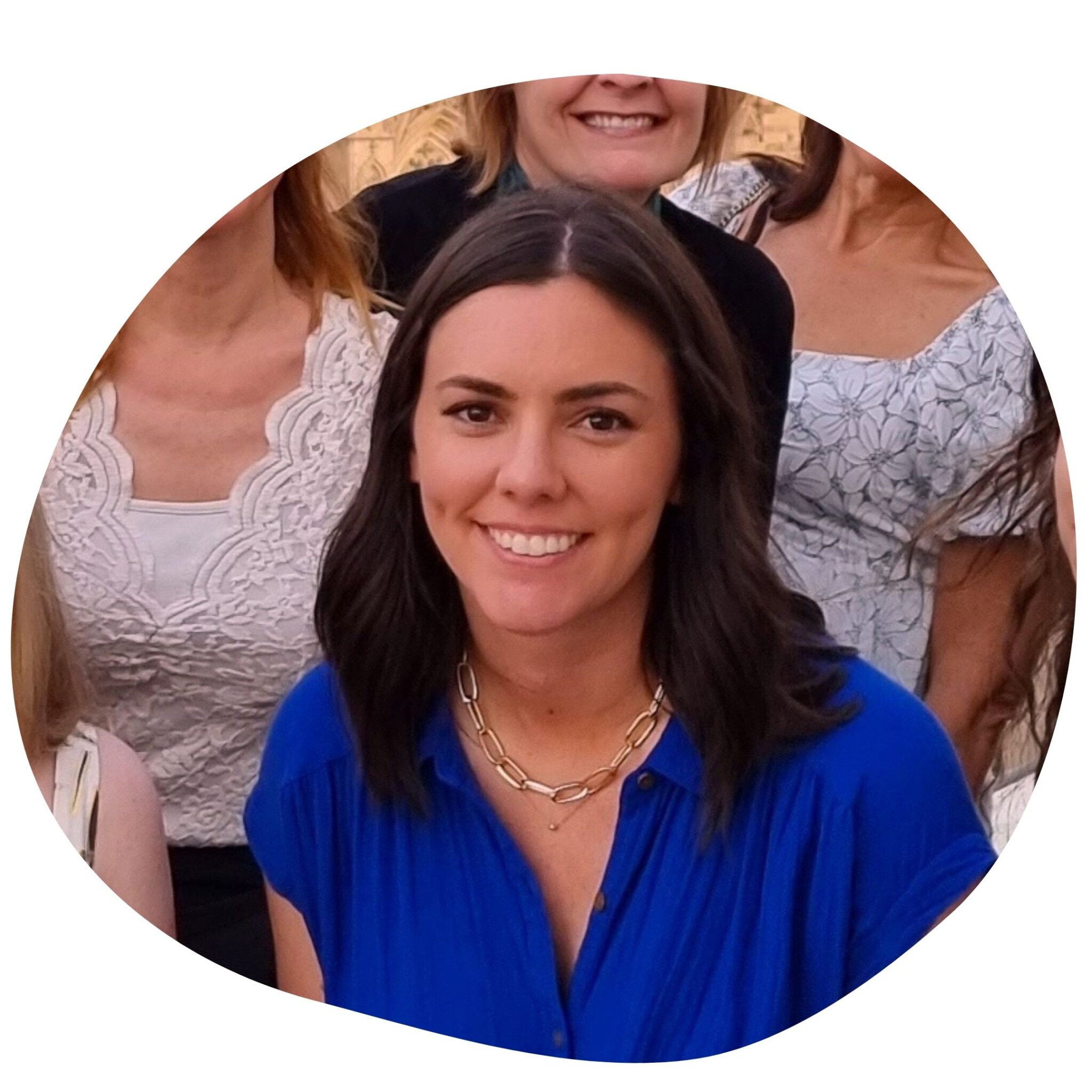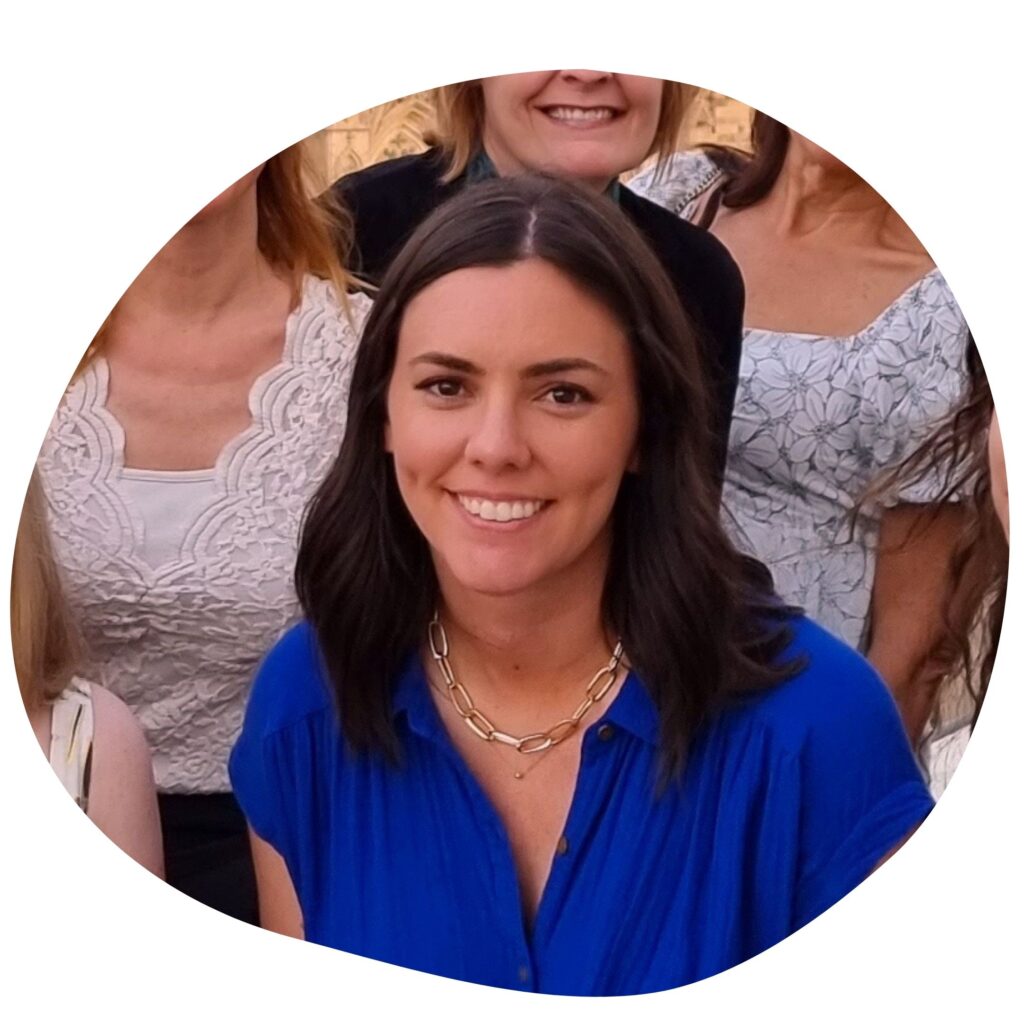 I traveled to Barcelona & the Costa Brava with Solo Female Travelers, and it was a great experience! For my first international solo trip it was great to have all the things the group offers: private transfers between locations, AMAZING meals at the best restaurants, a knowledgable local tour guide (hi Ariadna!), and visits to places off the beaten path that you wouldn't even know about if you had planned the trip yourself. An unexpected benefit of traveling with a group: I unfortunately became ill, but I felt safe and taken care by Mar and the rest of the group. Mar even delivered Churros & Hot Chocolate to my hotel room so I wouldn't miss the experience! I definitely am planning to travel with Solo Female Travelers Club again… highly recommend!!

Laura, Barcelona & Costa Brava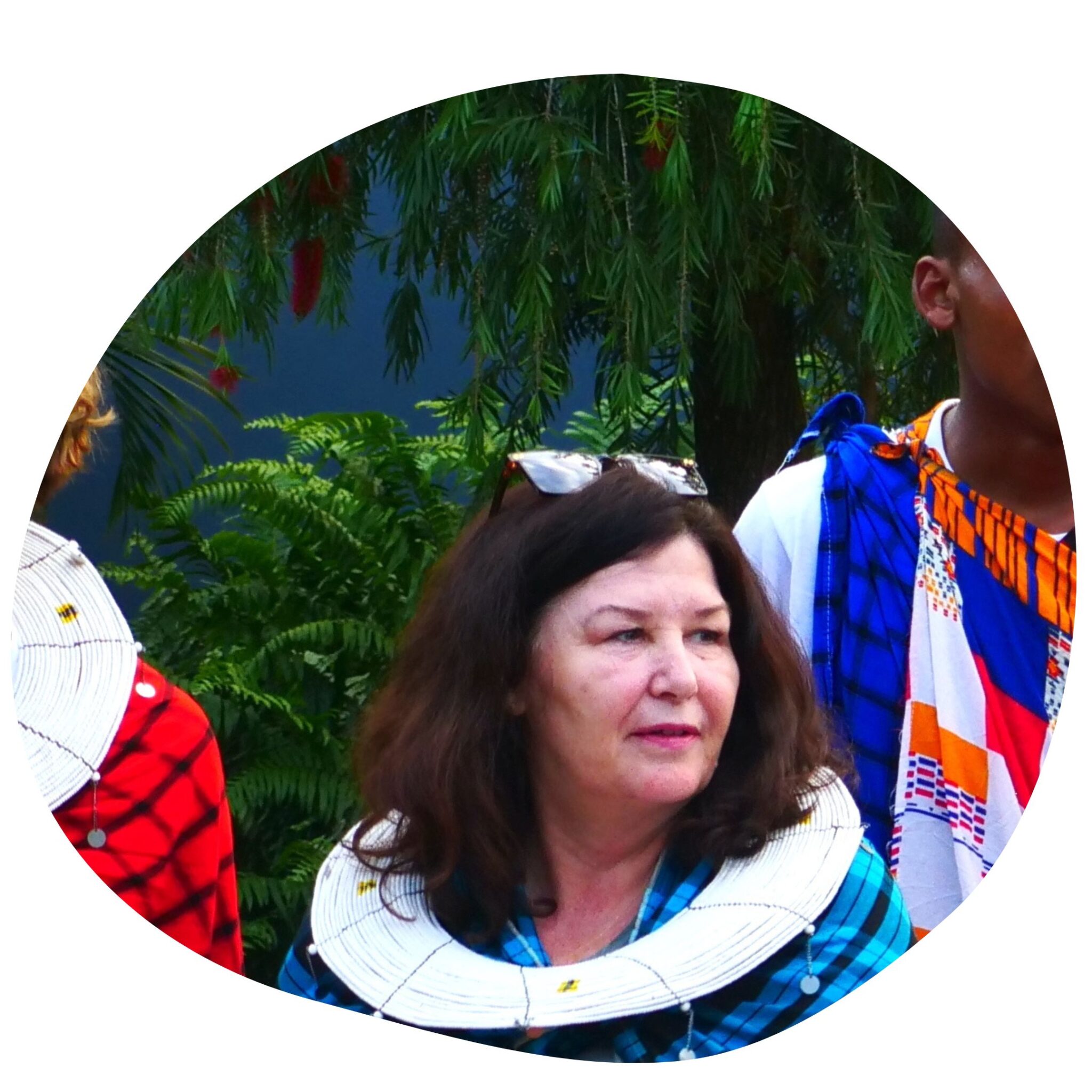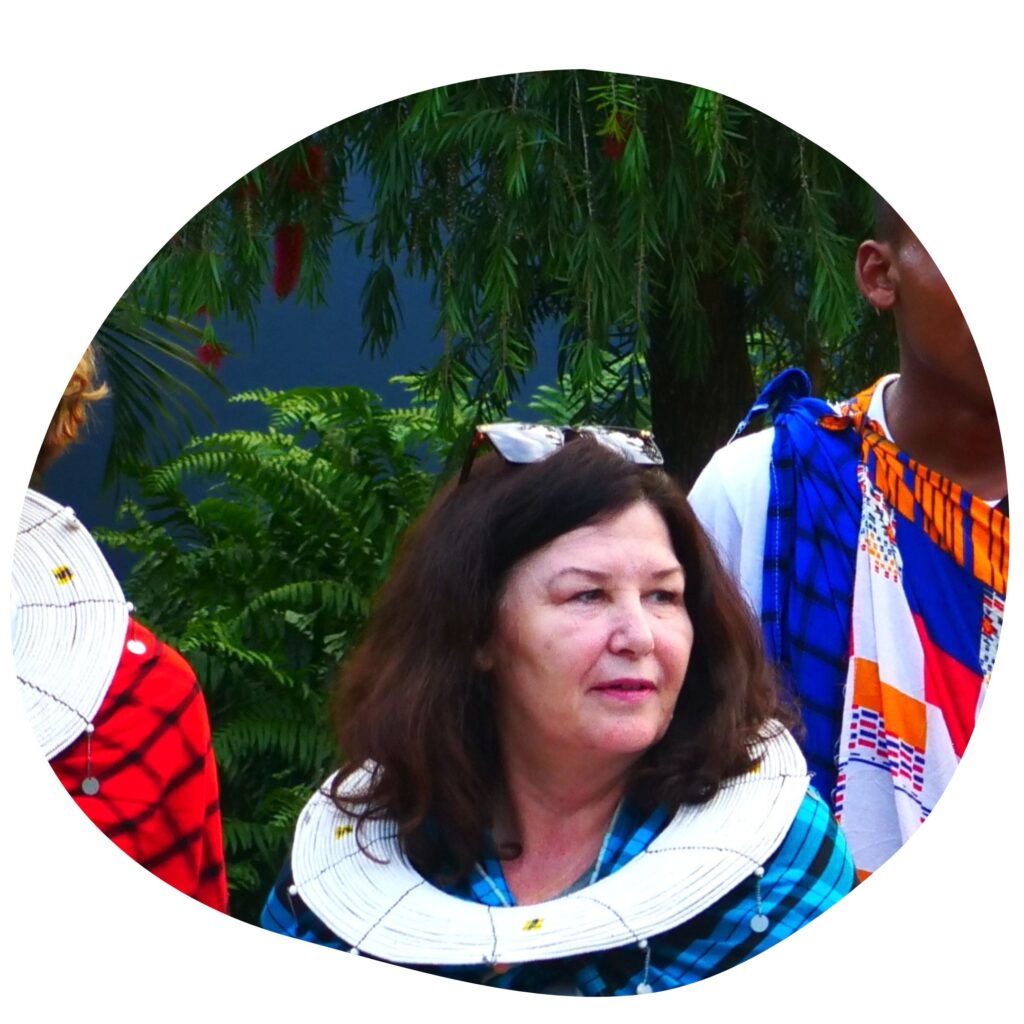 I just returned from a safari trip to Tanzania and Zanzibar. The entire trip exceeded my expectations from the detailed planning and packing lists to the amazing animals we saw on the safari to the hot water bottles in our tents at night and morning coffee delivered by the amazing camp staff. The guides especially Glory Thobias were knowledgeable and went to extremes to make sure our experience was an unforgettable one, she knew the best spots to find the wildlife and had amazing driving skills. We were lucky enough to have a group of ladies in our group who were strangers when we met who meshed perfectly which enhanced the trip even more. Would recommend the hot air balloon ride which was optional and amazing. Also recommend the spice farm tour and cooking class in Zanzibar which was a great and unique experience. The only problem now is how do I top that on my next vacation, it will be very hard to beat. Special thanks to Mar also for the amazing planning.

Angela, Tanzania Value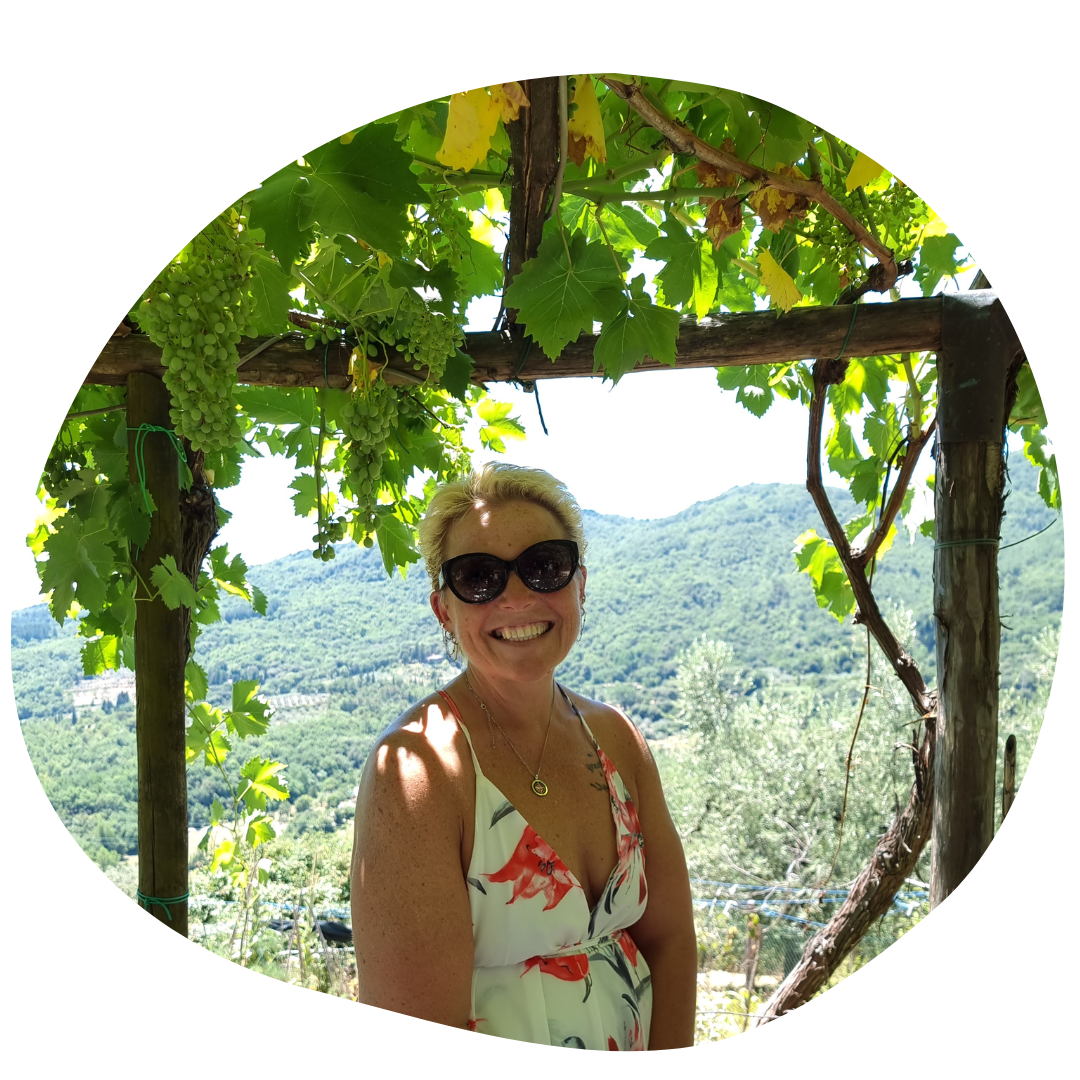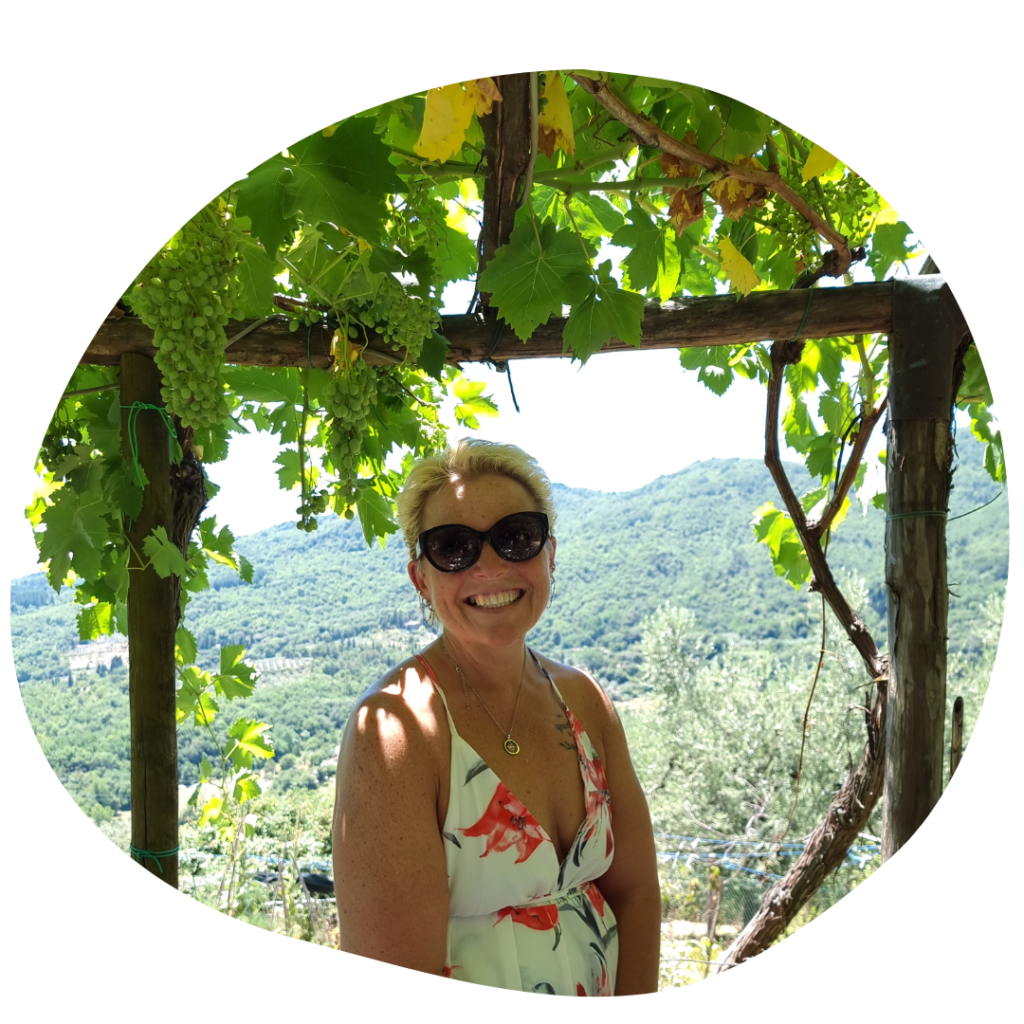 I attended the Solo Female Travelers Tuscany tour from June 25 – July 3, 2022. What an amazing adventure that was filled with intimate experiences that were arranged specifically for the tour group. It was so well organized and I appreciated having a vacation where every detail was planned that accentuated so much of the culture. Having never visited Italy before, I know I could never have experienced the depth of culture and the knowledge of the region that was shared by all of the local guides and places the tour took us. I will most certainly book another trip with SFT!

Angie, Florence & Tuscany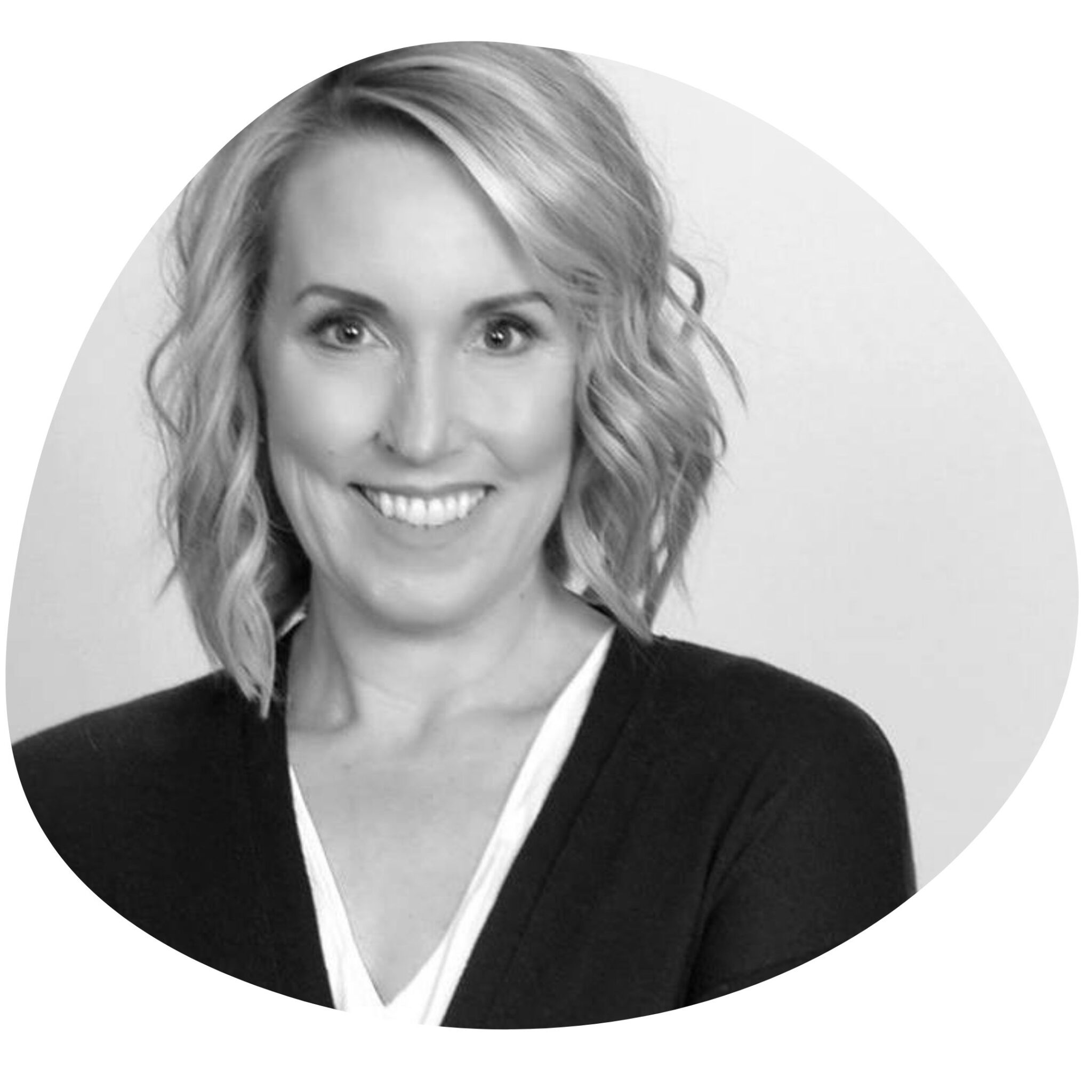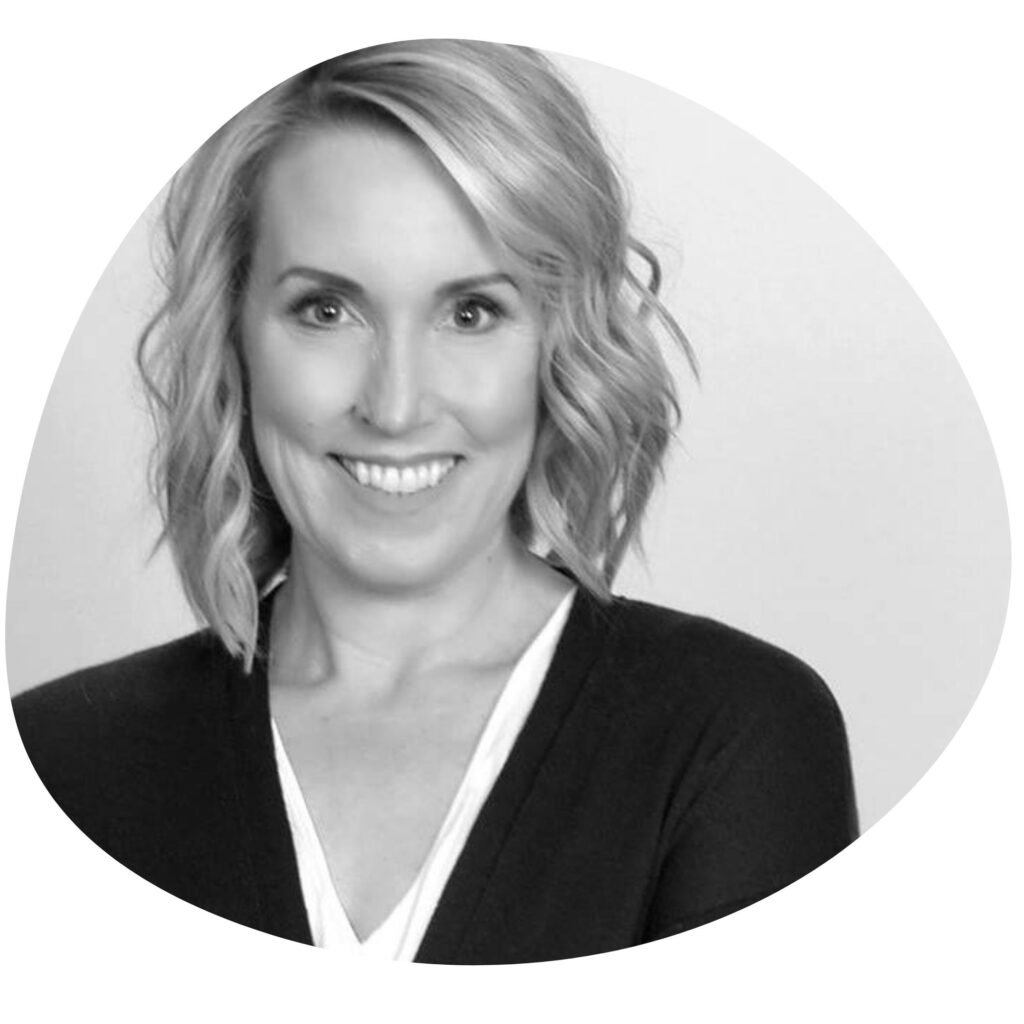 This was my first solo/group travel experience, and it exceeded my expectations in every way. Everything was so well planned and thoughtful. The size of the group was perfect — and I really felt like I was getting an insider's look at Iceland, not like a tourist. The other travelers in our group were so open and friendly – we became fast friends even though we were all from different places, different ages and at different life stages. If you are worried about touring with people you don't know, don't be – the vibe is super casual and accepting, and you'll feel right at home. It really was the perfect trip, and I can't wait to go on another one!

Kristina, Iceland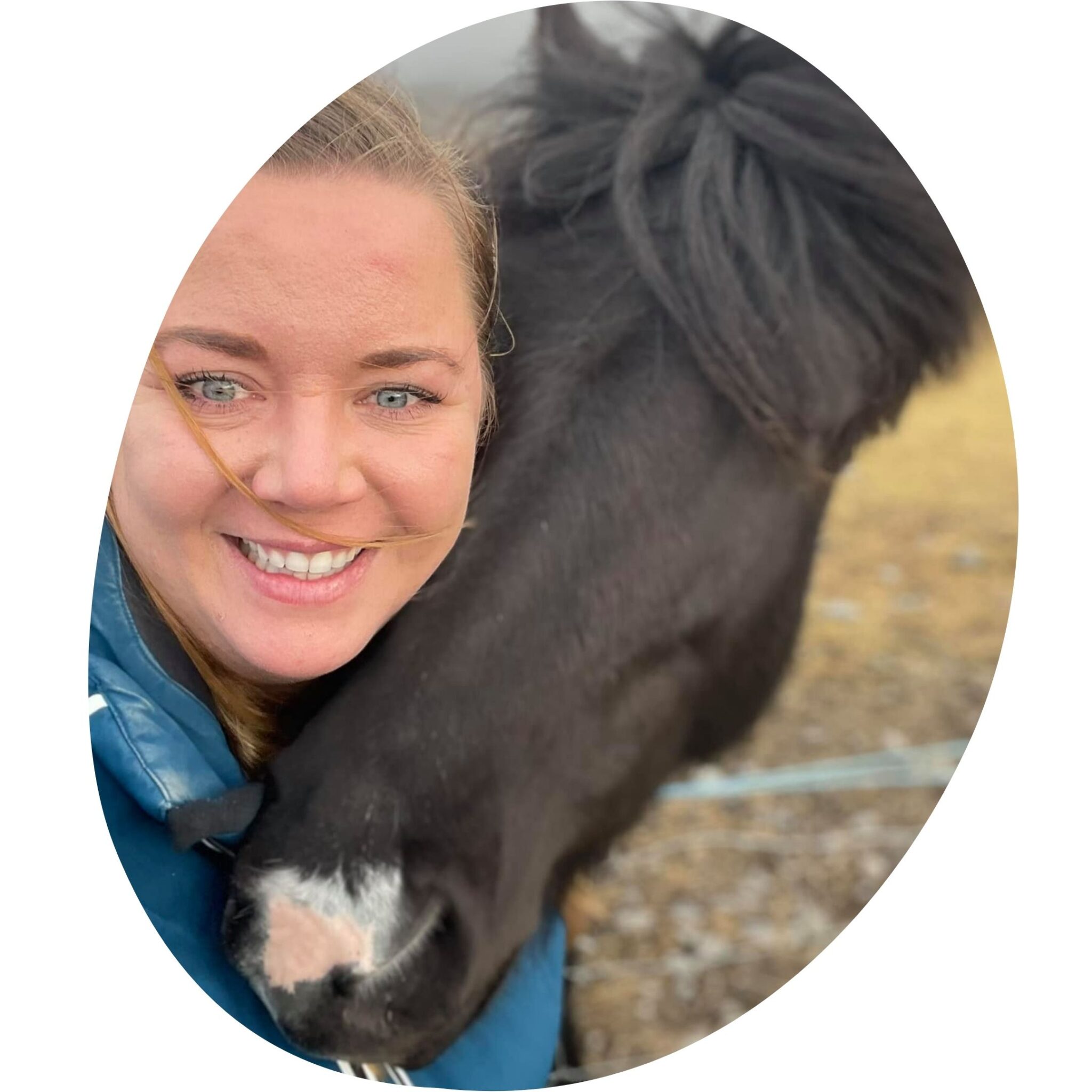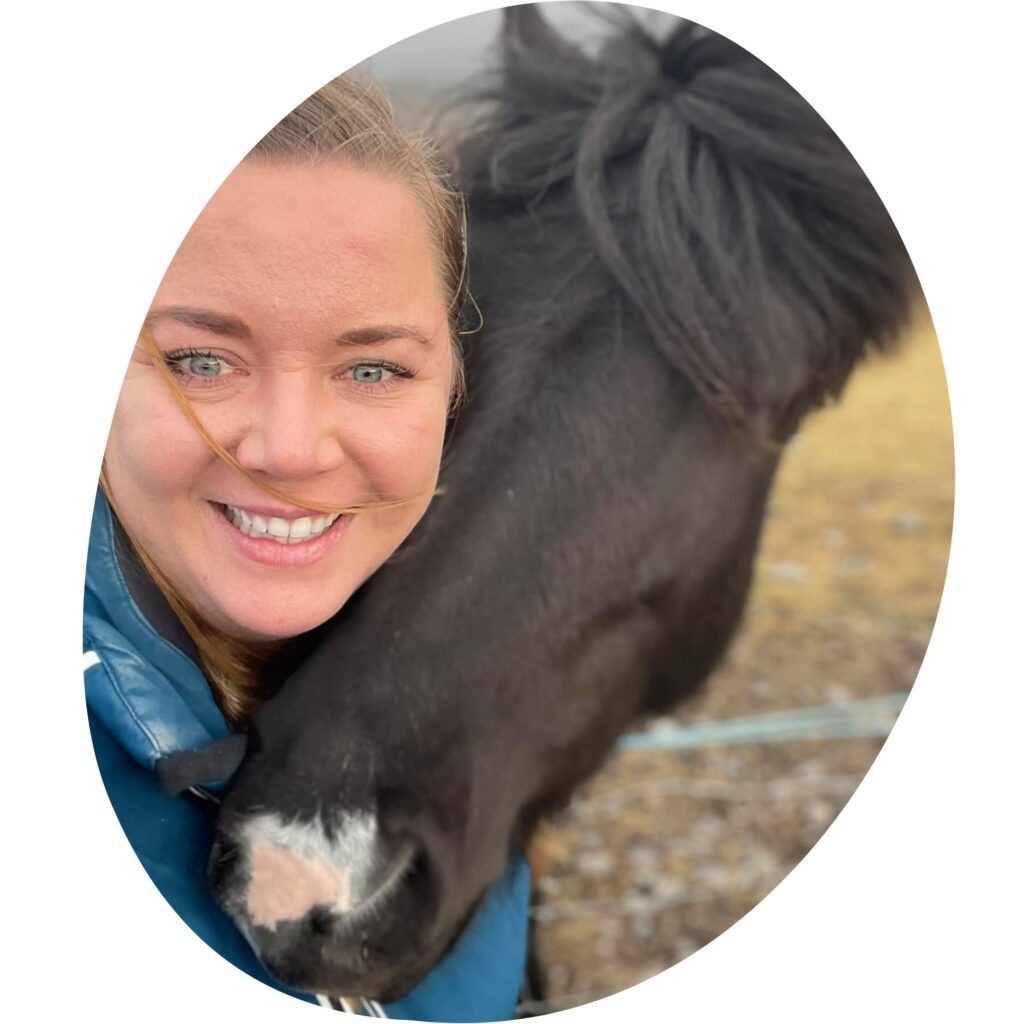 "I just came back from the Tanzania value tour, after having already joined the tour to Iceland back in October. I can highly recommend both tours. Every single day was a highlight. There is nothing i would change about the itinerary, accommodation or food."

Jenni, Iceland Wellness & Wilderness and Tanzania Value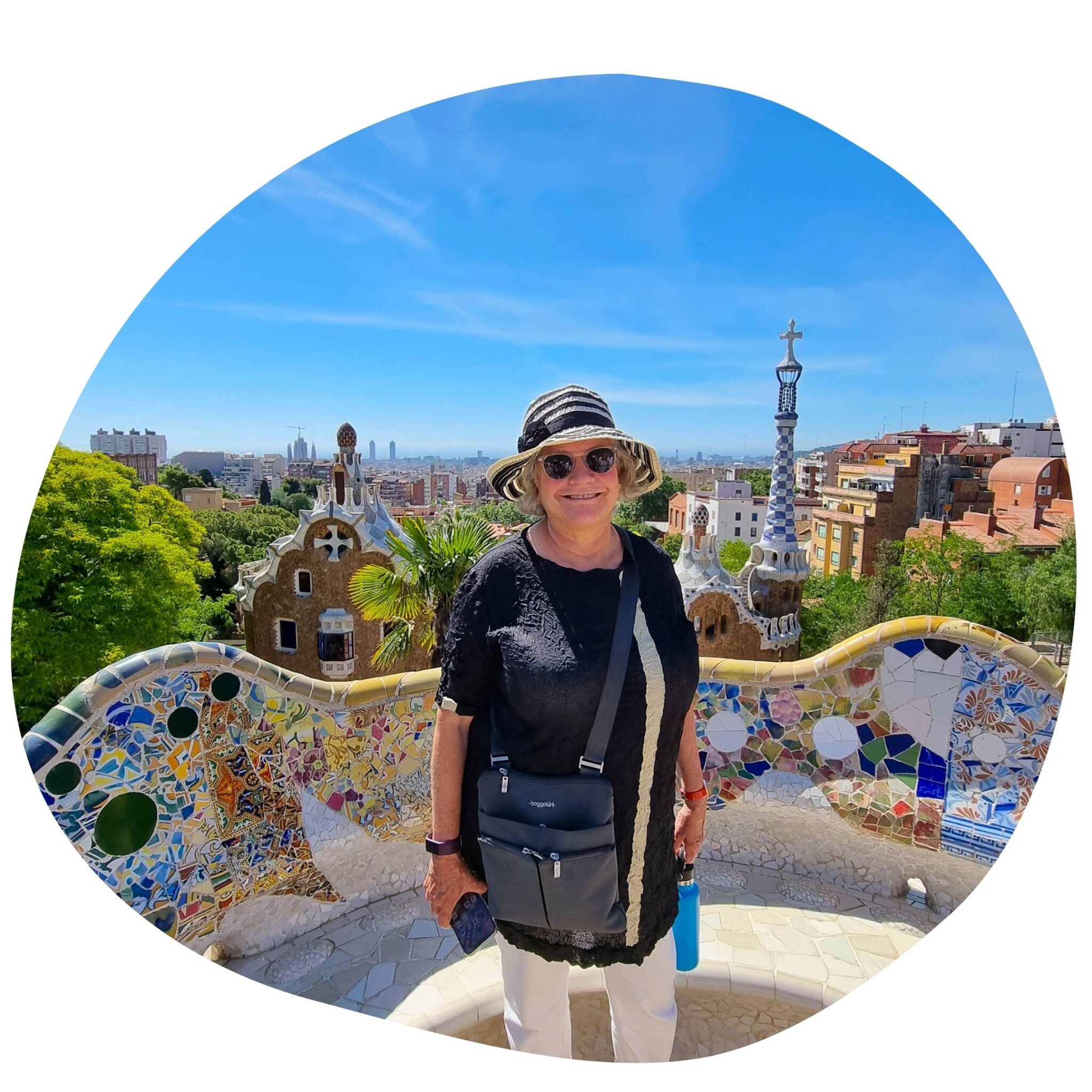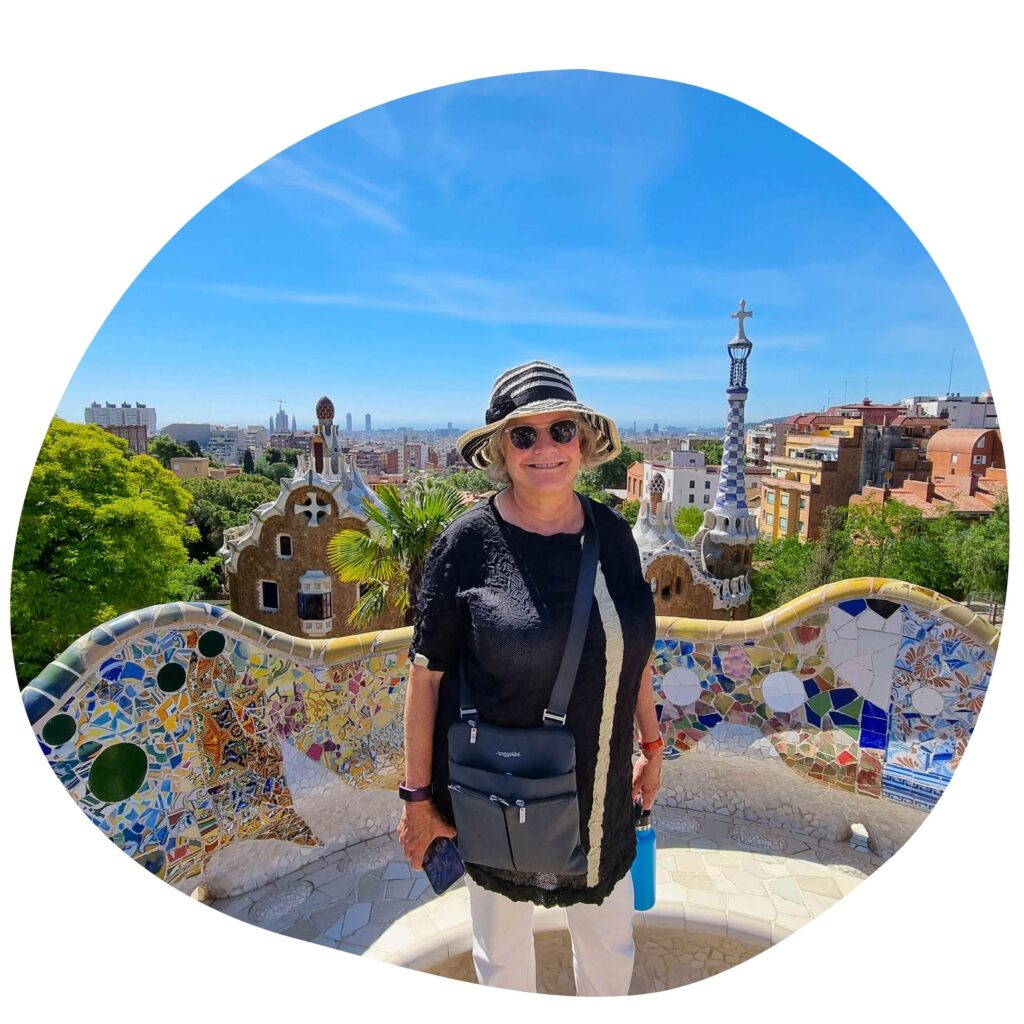 I returned from the Barcelona/Costa Brava trip a couple of weeks ago. What a fantastic experience! Mar and Ariadne were excellent, accommodating, and knowledgeable guides. They're very generous and go out of their way to make sure all is well. The itinerary, hotels, and especially the food were all wonderful. I loved the balance between days in Barcelona and the small villages and other places that you're less likely to visit on your own. Go early and/or stay late to see more of Barcelona—there's so much to see and do. I highly recommend Mar's and Meg's tours. And I love the company's philosophy of promoting employment opportunities for women in each of the countries they visit.

Maya, Barcelona & Costa Brava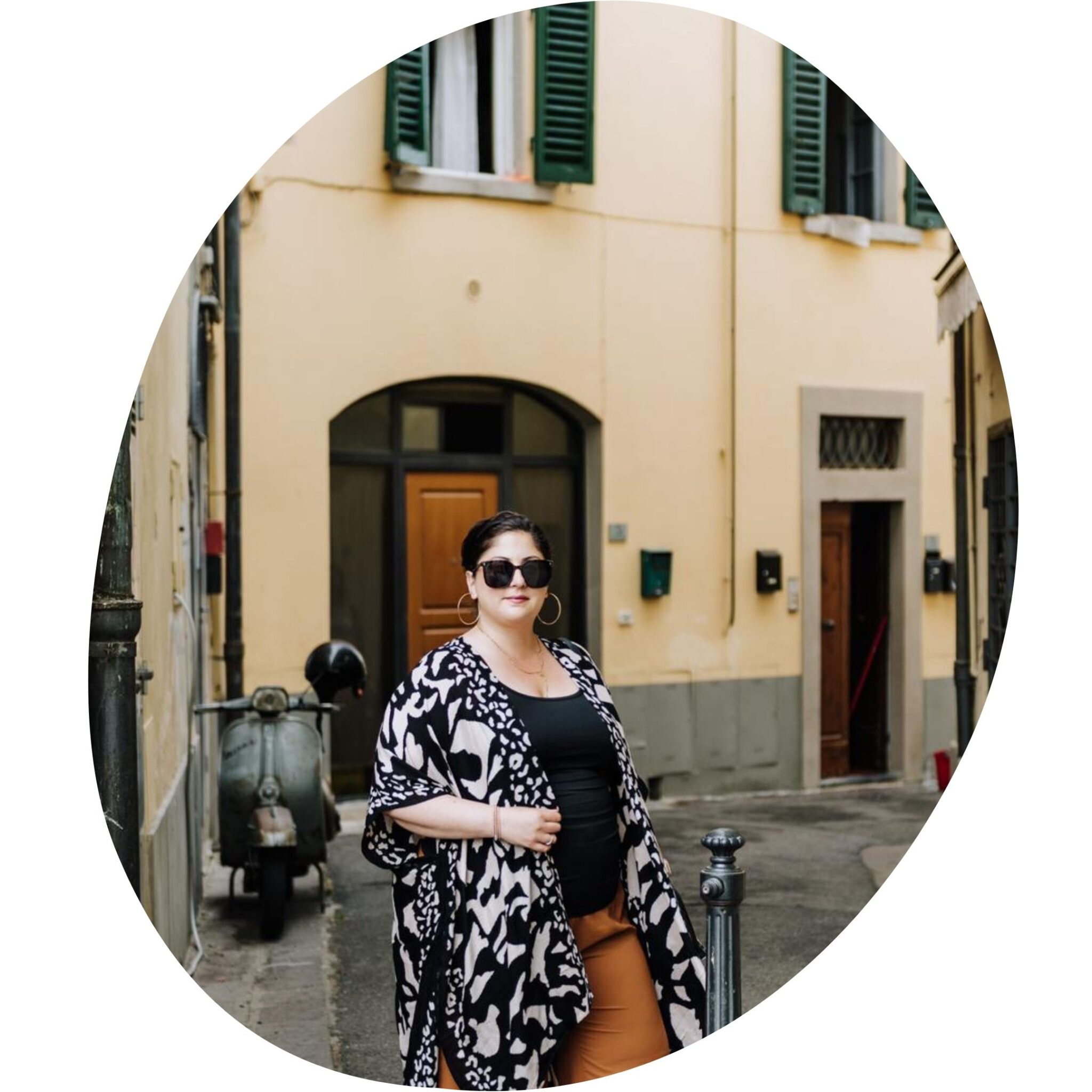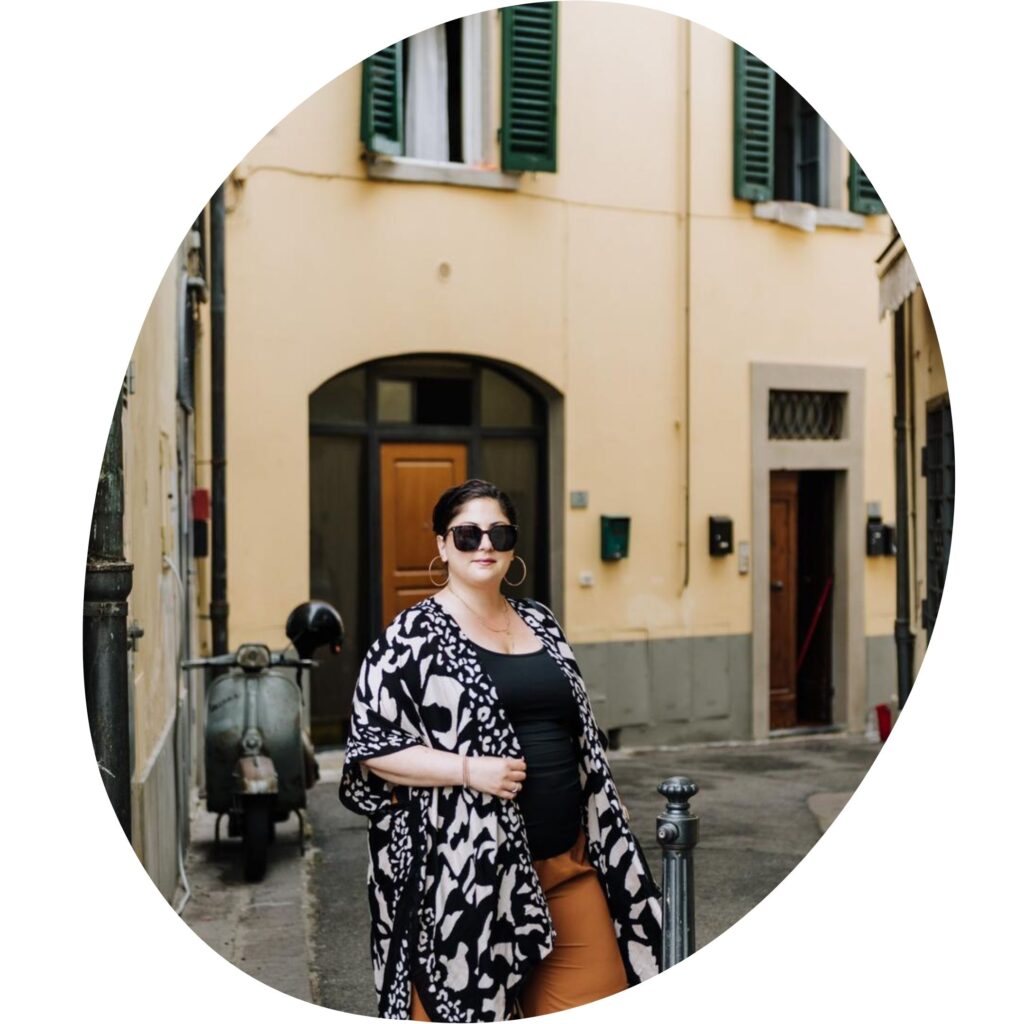 Words cannot describe what this trip to Florence and Tuscany meant to me with Solo Female Travellers Group. It was a wonderful experience with a beautiful group of women from various countries. Our tour organizer Mar, was a pleasure to be with during the trip and helped us with all of our questions and anything that needed accommodation. Anyone we met for that matter was very generous, kind and helpful. The itinerary was superb and curated ever so nicely for a cultured experience of the region; from driving through it's landscape, visiting medieval villages and hearing about their history, learning about wine, olive oil, cheese (and eating it!), going truffle hunting and cooking in a local kitchen to make a meal from scratch to enjoy. The list is endless but has filled me with precious memories for years to come. Just book it!"

Rossanna, Florence & Tuscany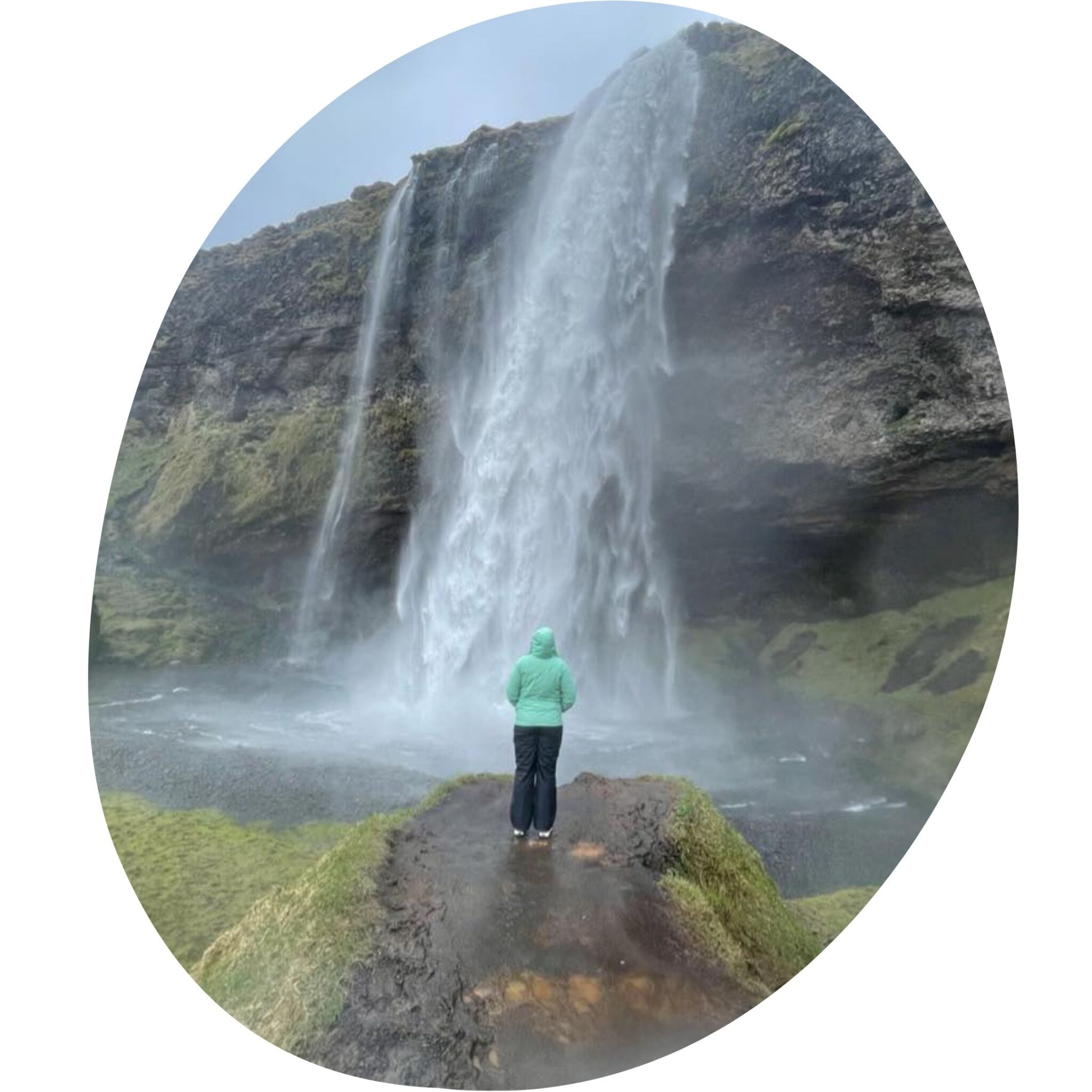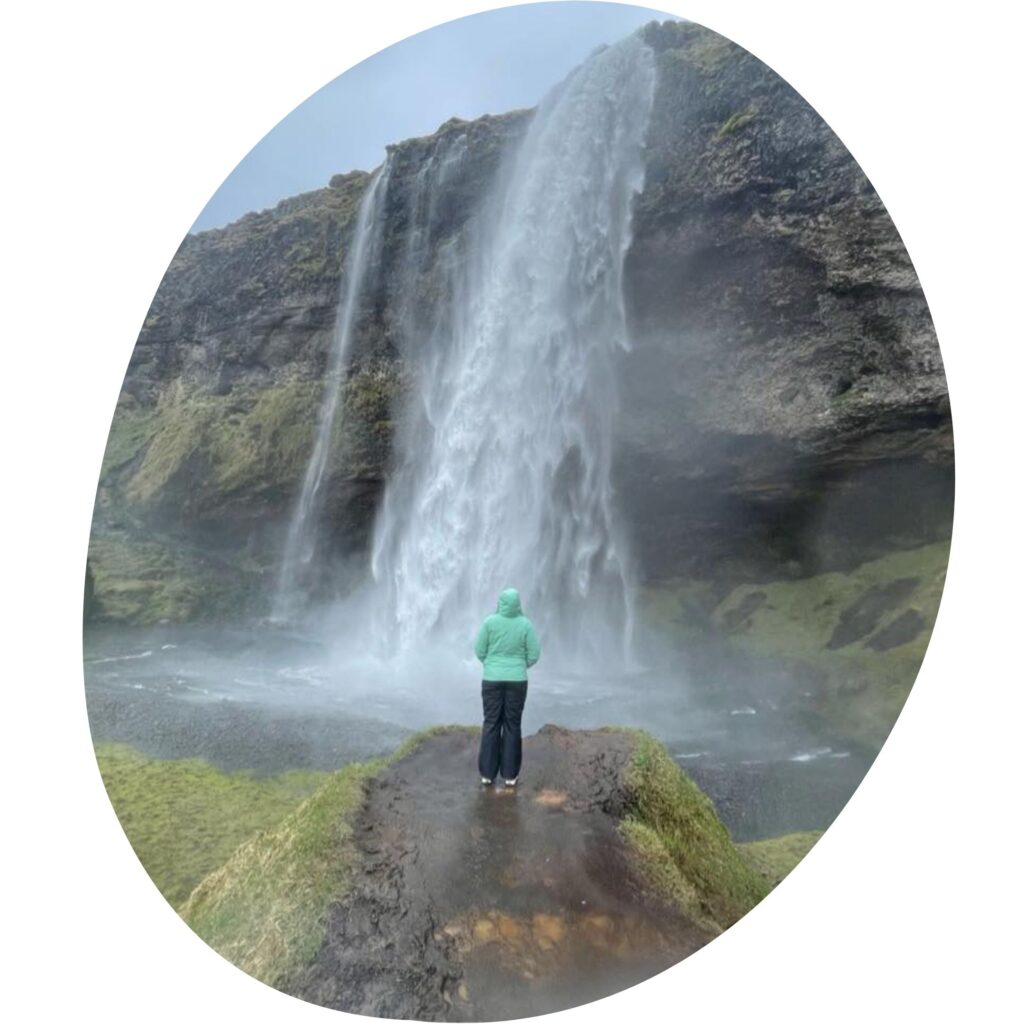 I just completed my first tour with SFTT to Iceland and can truly say it was a life changing experience. Everything from the destination itself, our itinerary, our amazing guide Saga, and last but certainly not least the amazing group of women I was with made this an adventure I will never forget! When they say it's a luxury tour, it truly felt that way. I have booked 2 more tours and can't wait to see what's in store. Highly recommend!

Tiffany, Iceland Wellness & Wilderness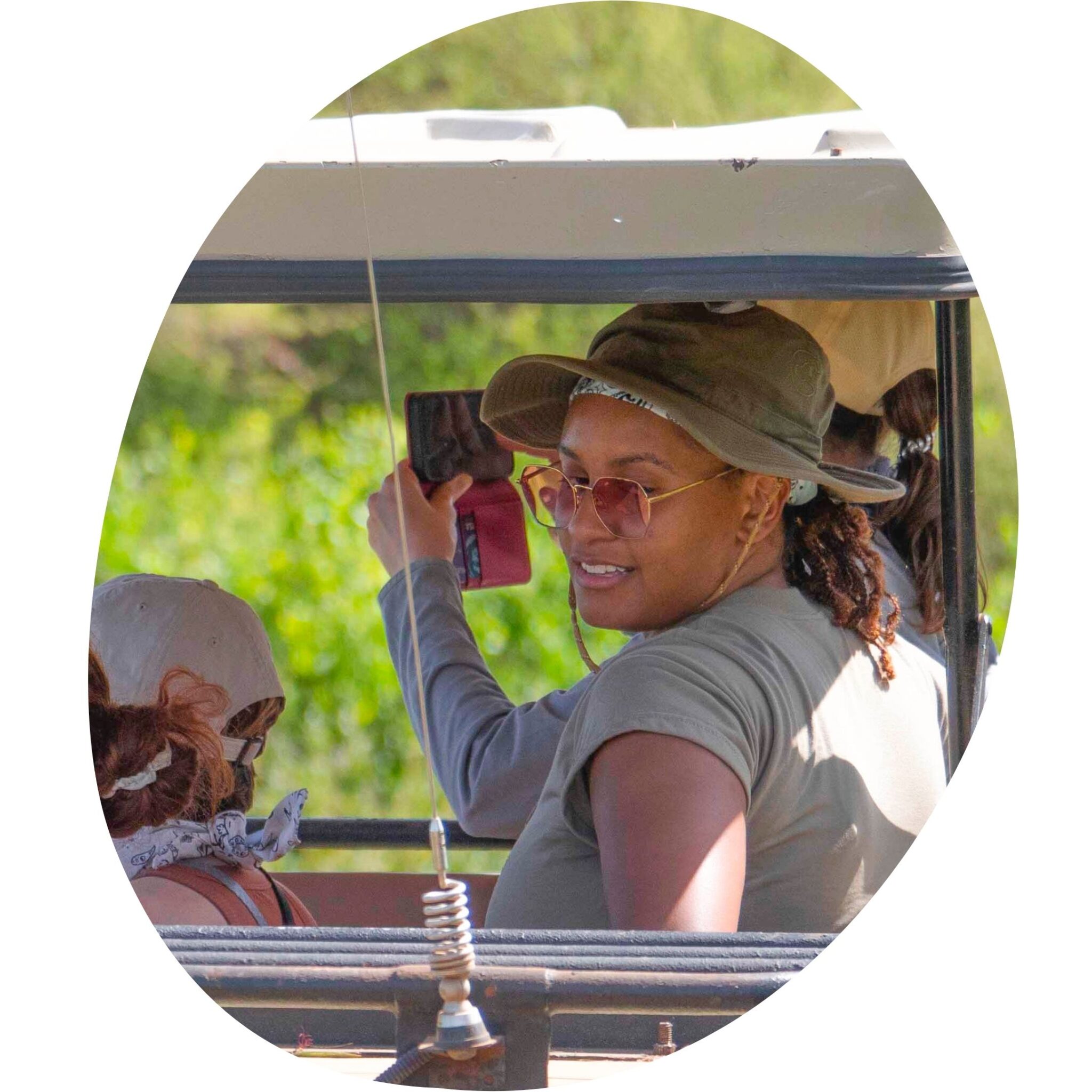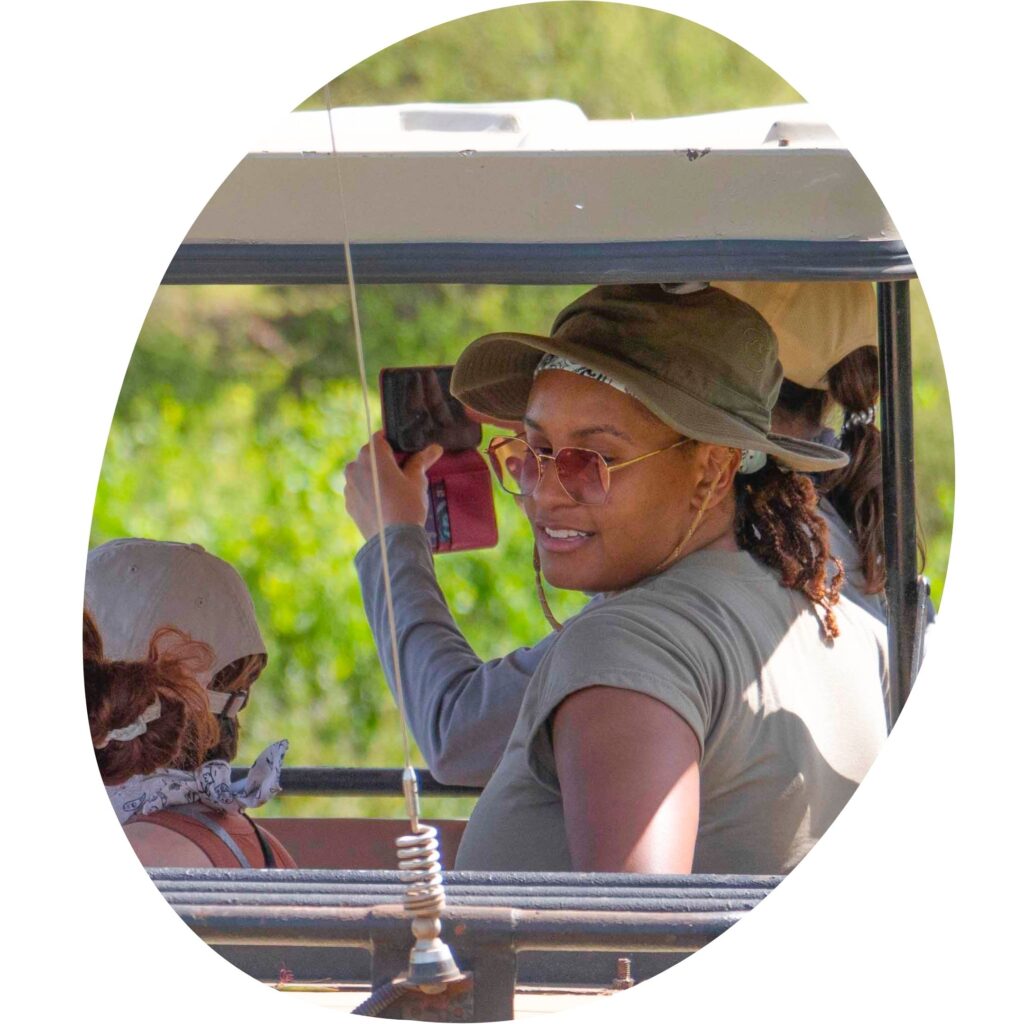 Solo travel is very intimating but this is exactly what I needed to take the step to travel alone!
This trip made me feel confident that I can actually explore the world safely while meeting new people and having one in a lifetime experiences.

Jasmine, Tanzania Value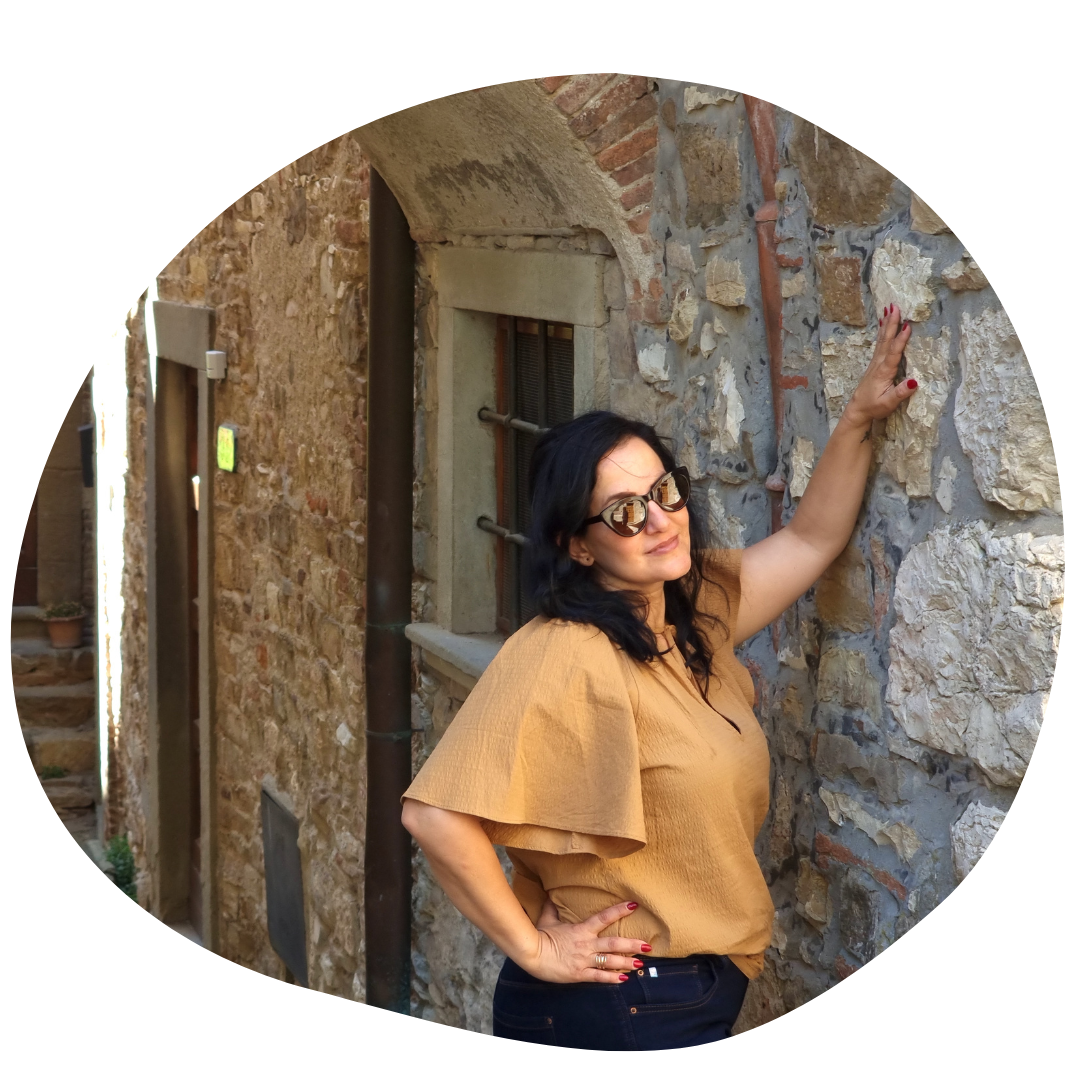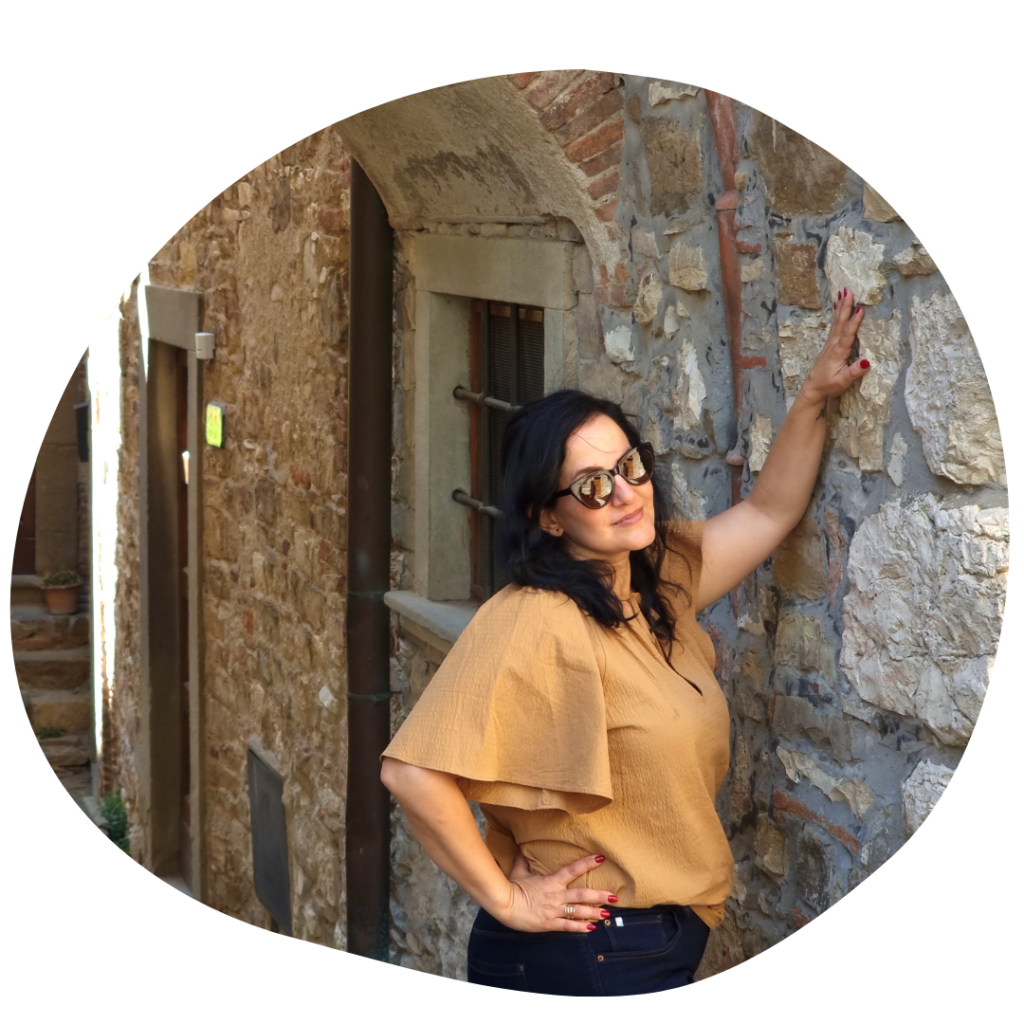 I just finished the Tuscany tour and I have to say it was one of the best times of my life! We got to experience so many unique experiences and see so much on this trip! Don't get me started on all the amazing food this trip provides. I can't recommend this travel group enough!

Rita, Florence & Tuscany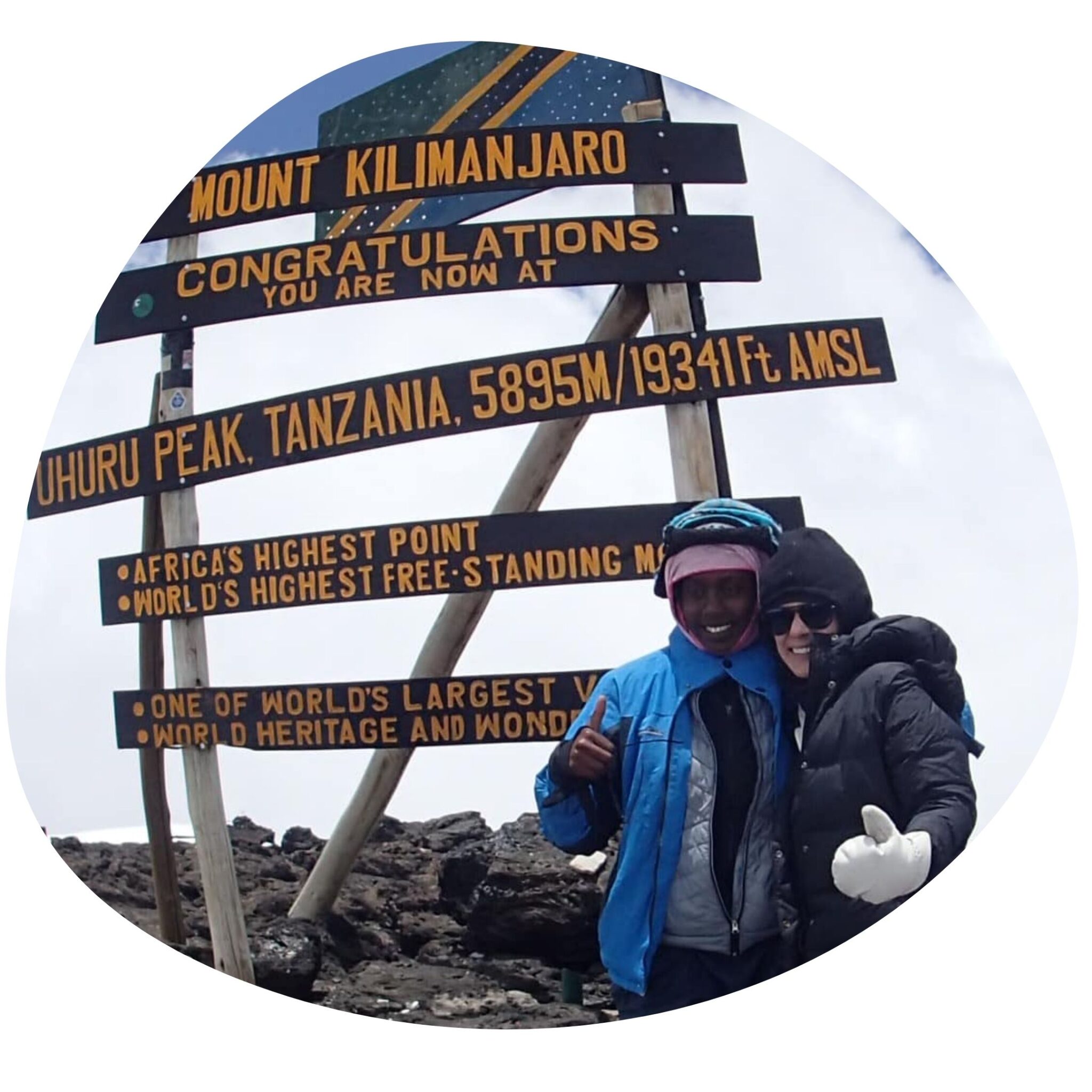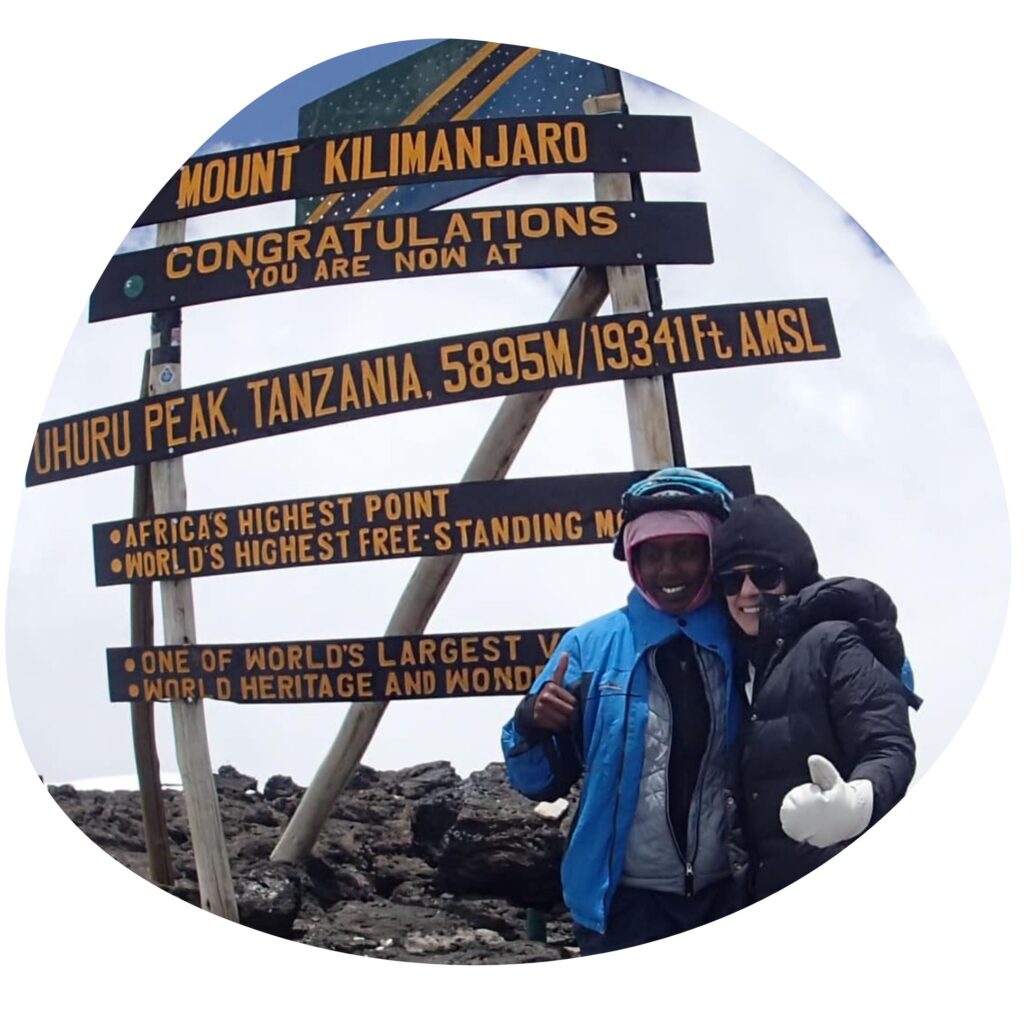 SFTC was super easy to work with and easily accessible in times of need! I climbed KILIMANJARO with the most amazing group of women, supported by an equally amazing group of women (and some men) on National Woman's Day!! The hike was led by Glory Thobias, accompanied by Makeri and Rehema. Glory is a true leader! She was always in control, always smiling, and so connected to everyone everywhere! Makeri and Rehema were so fun and motivated us all the way to the top! It was the trip of a lifetime! Sign up for the next trip and post your picture at the top when you get there!!

Michelle, Kilimanjaro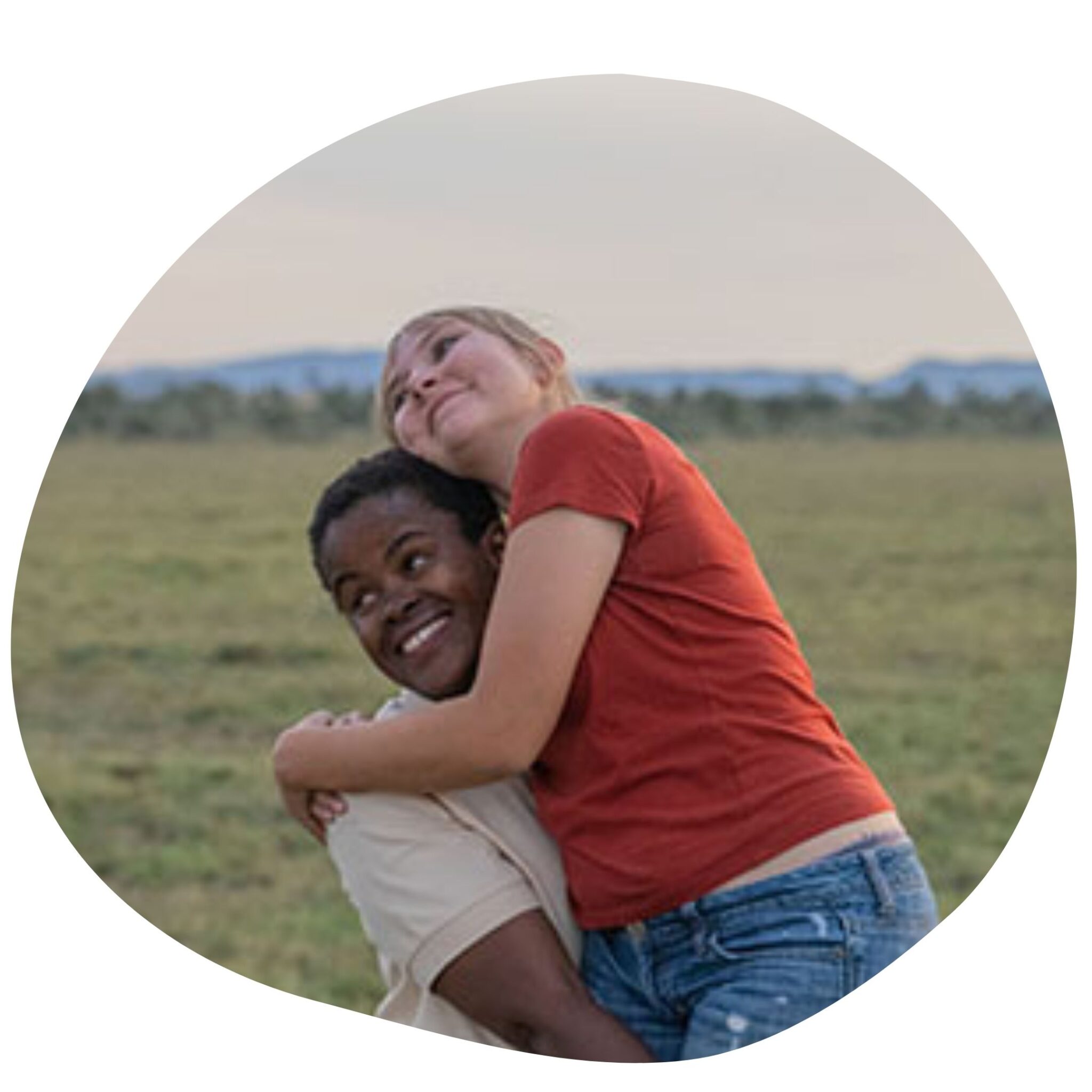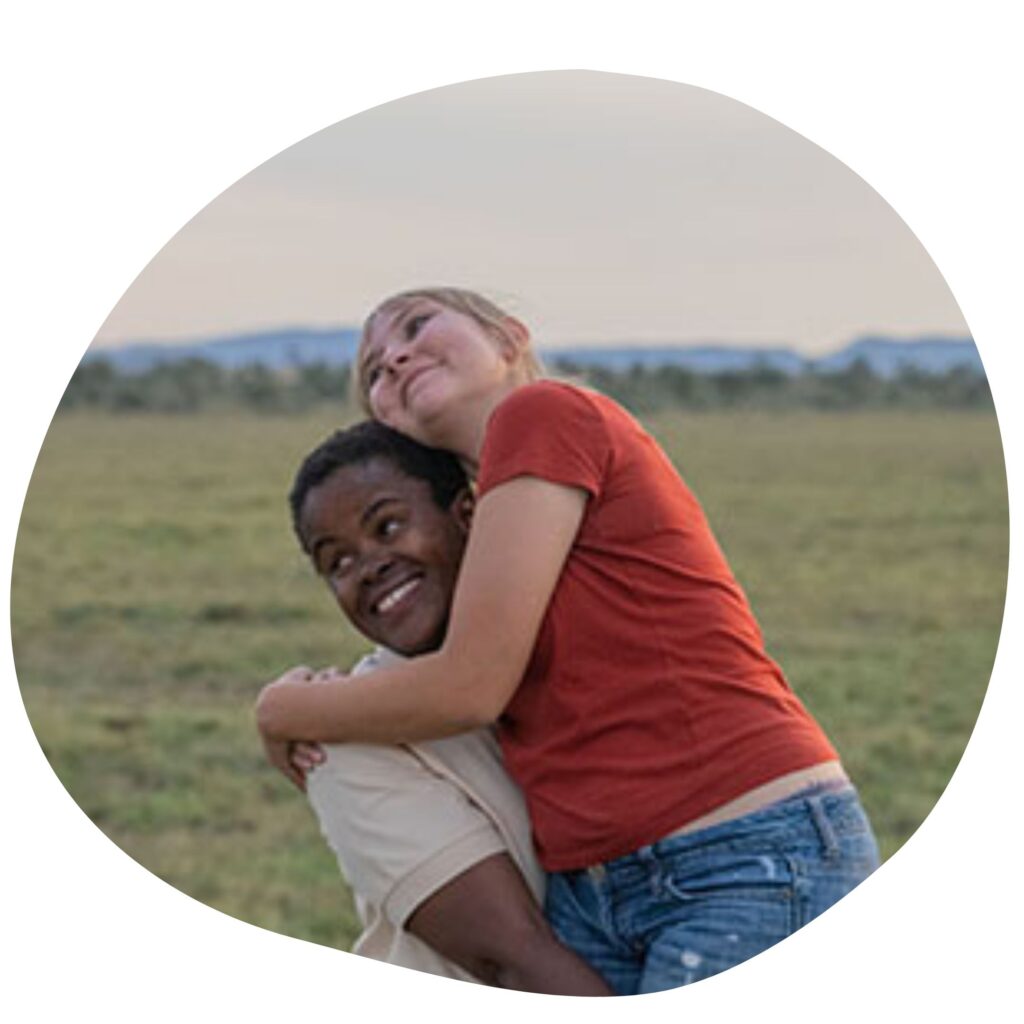 I was expecting to use my binocular all the time but animals were so close, it was euphoric. I made so many good friends. Glory is a superhero, she is so passionate about women in Tanzania moving forward in roles that were meant for men. She also made me laugh so much my face hurt. I never thought I would enjoy group tours as a solo female traveler but I will now highly recommend others go on a group tour with other women.

Sydney, Tanzania Value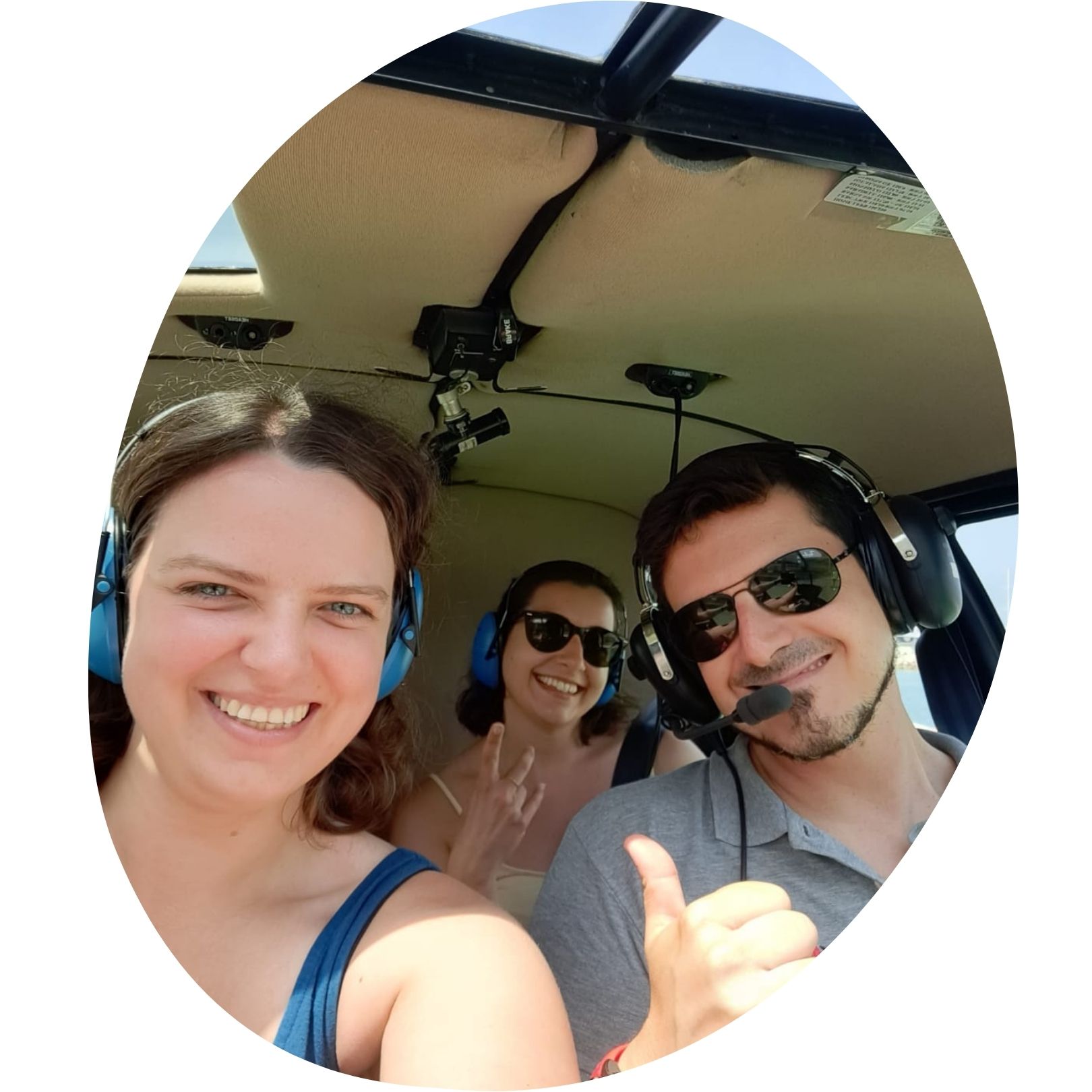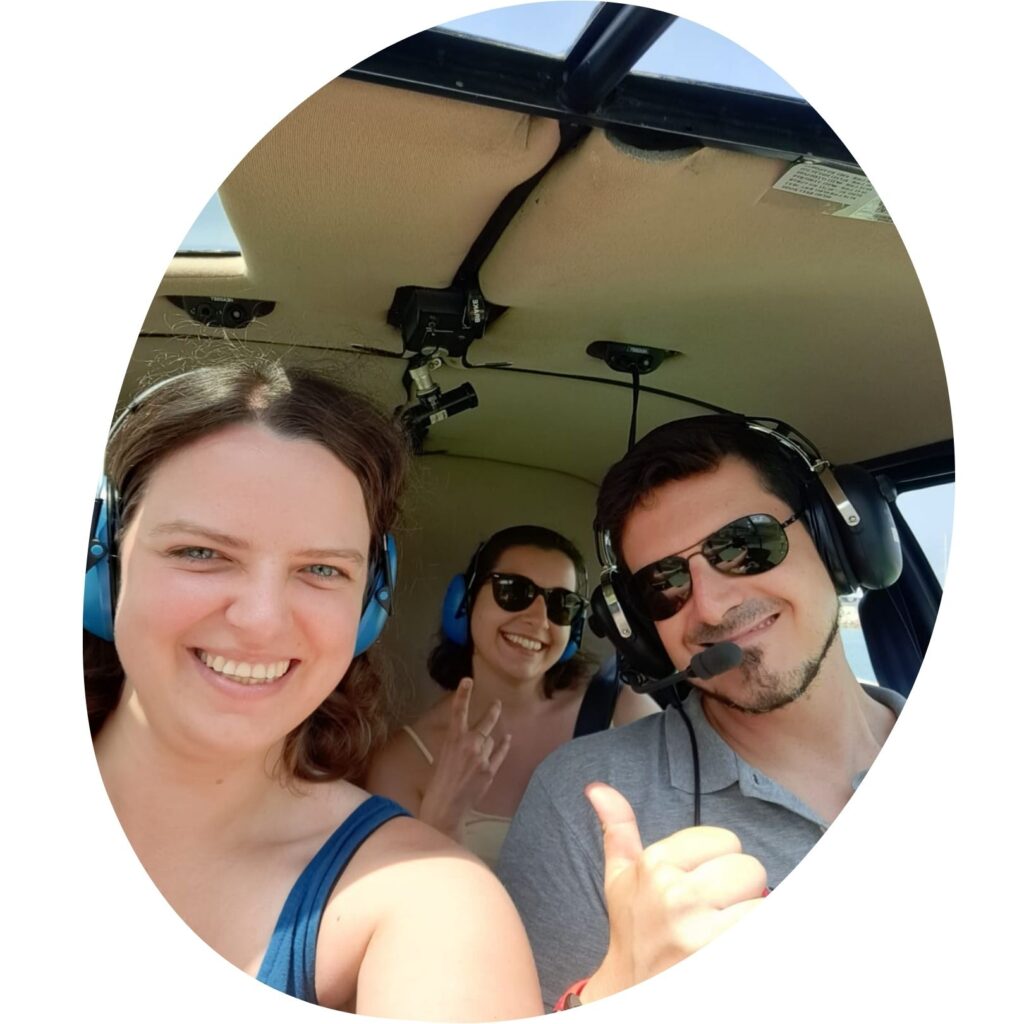 I would highly recommend! The tours organised by Solo Female Travelers Club are worth every penny!
I just came from Barcelona & Costa Brava tour and it was life changing! We visited many hidden gems, not only the well known landmarks (those everyone can visit on their own). It's undescribable how fantastic the people were, how well the tour was organised, how amazing hotels, food and drinks were and how passionate and kind-hearted our guide Ariadna was. Meeting other travelling women and listening to their stories was magical and I'm sure we've all ended the trip as a family. I would rate it 11/10 if I could.
The tour greatly exceeded my expectations and most likely I will travel with SFTC again in the future!

Izzy, Barcelona & Costa Brava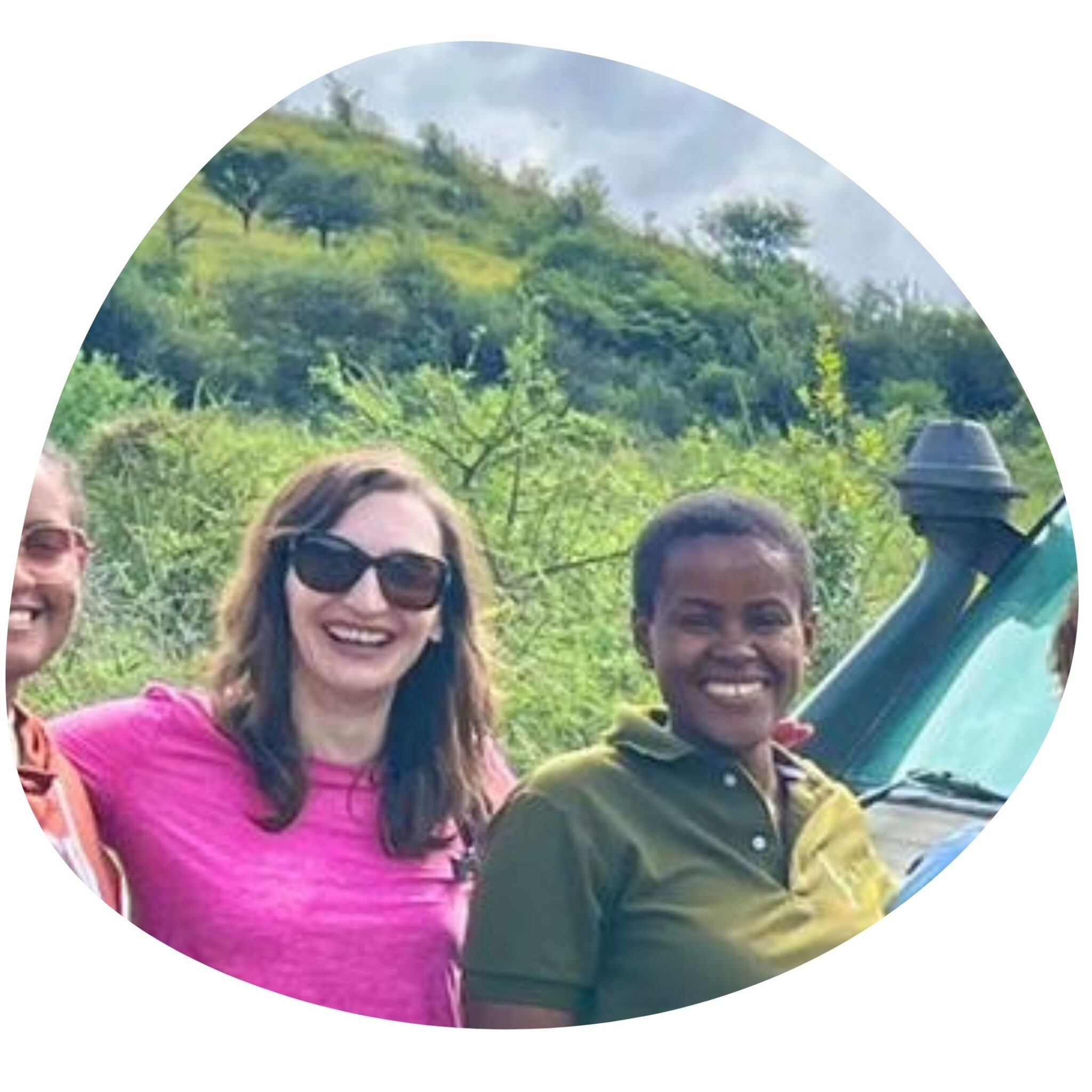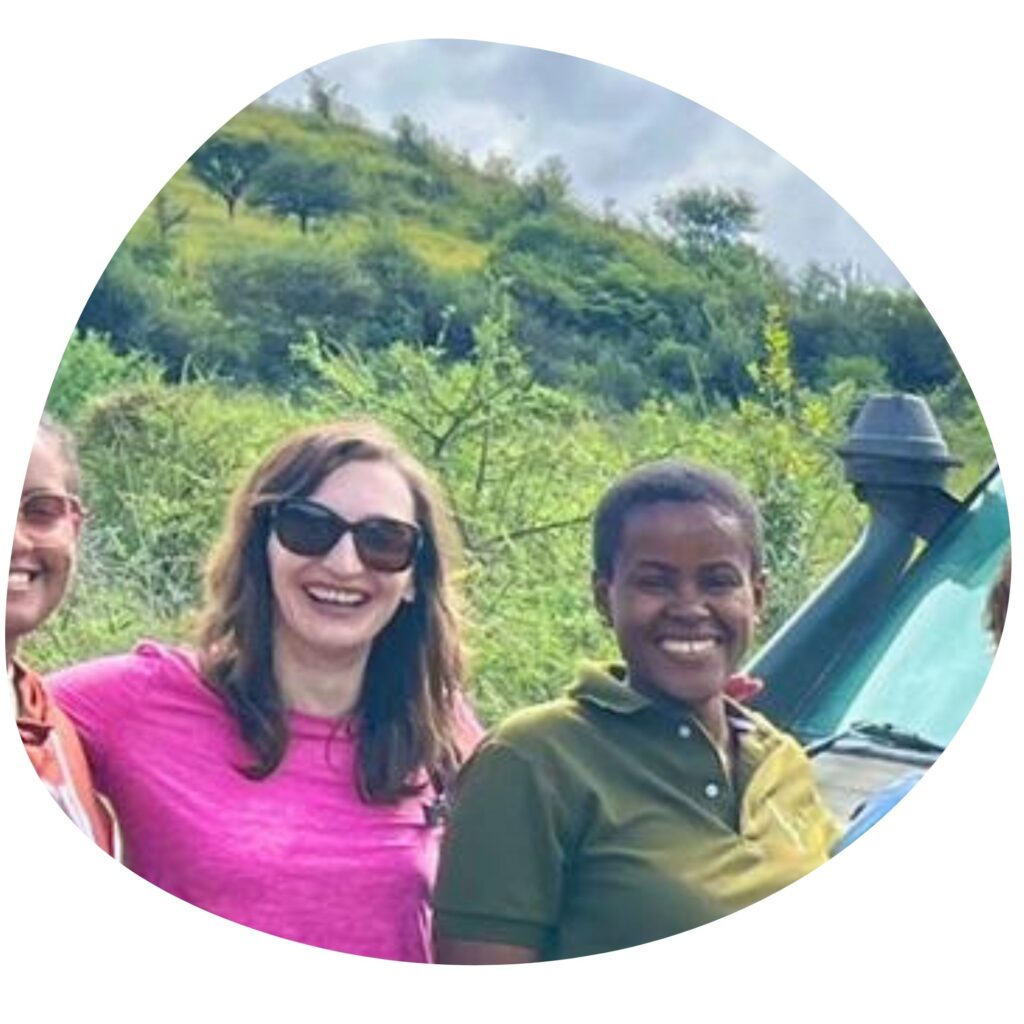 The trip to Tanzania was a fantastic experience! It was so memorable and unique, and I strongly recommend it to everyone. Tanzania is beautiful! On Safari, we saw so many animals up close; the scenery was breathtaking, and the local guides were amazing; a special shout-out to Glory and Harry. Mar and Meg did a terrific job preparing us for the trip and answering all our questions. Hakuna Matata and go ahead and book your trip to Tanzania!

Marta, Tanzania Value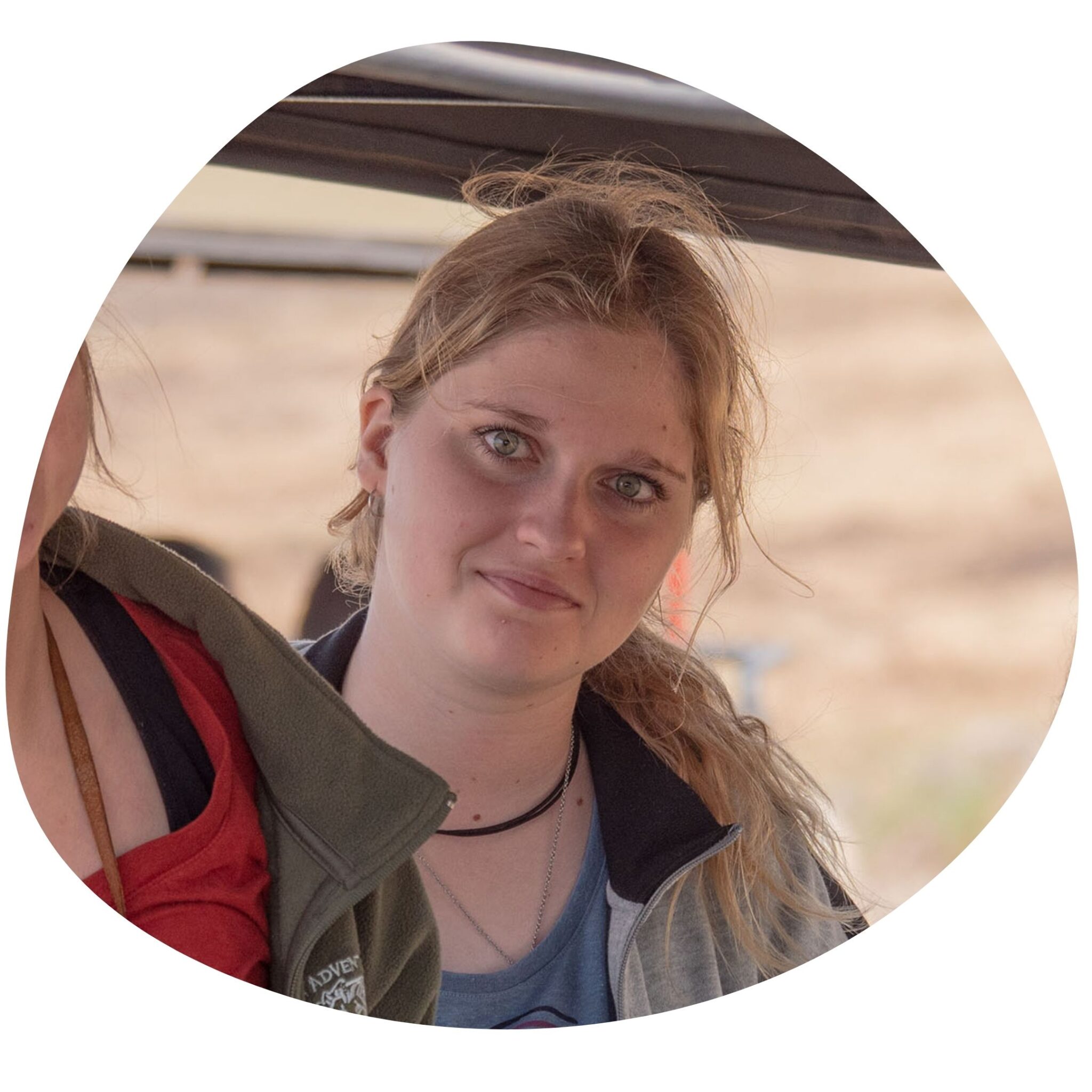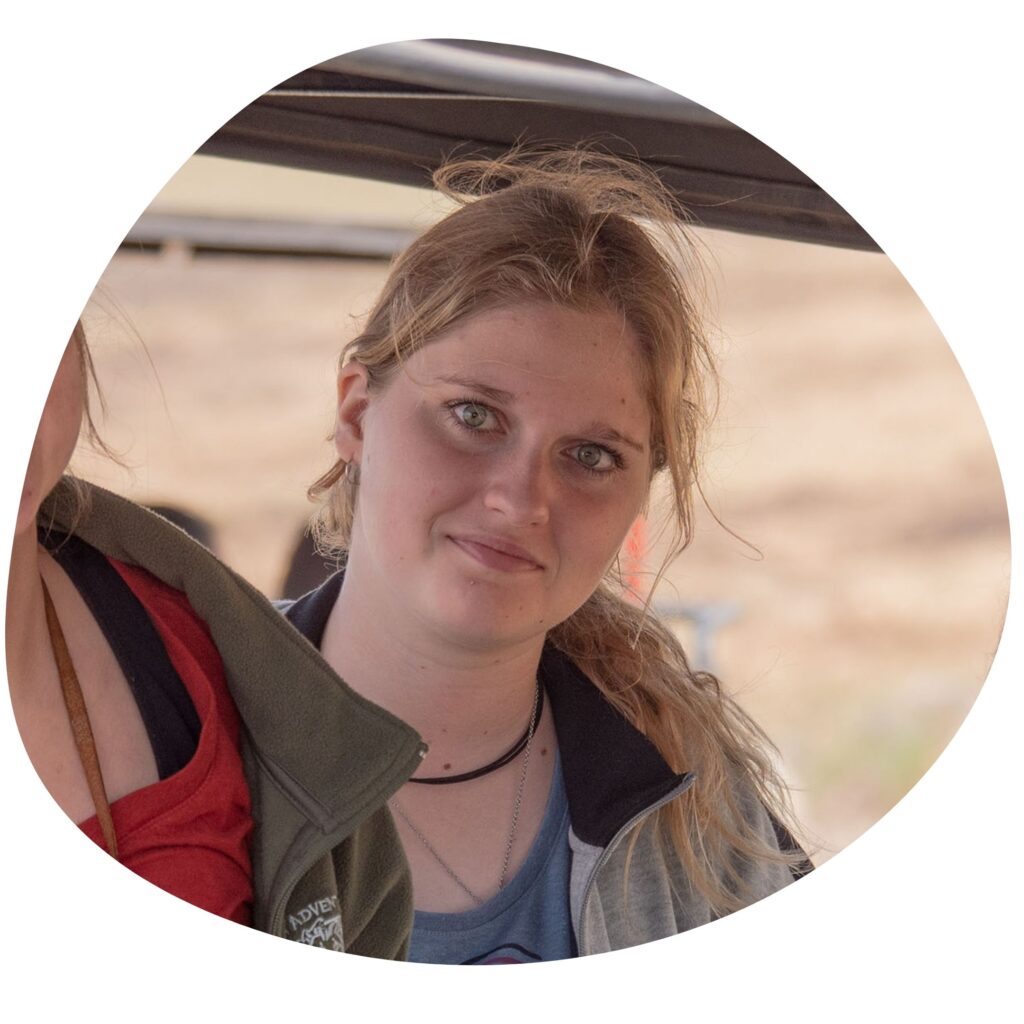 Glory made me feel very safe; she is so knowledgeable about animals and loved to share this with us. This trip confirmed that I want to have a career around animals. Being on a women-only tour made me feel very comfortable, like we were sisters
Elena, Tanzania Value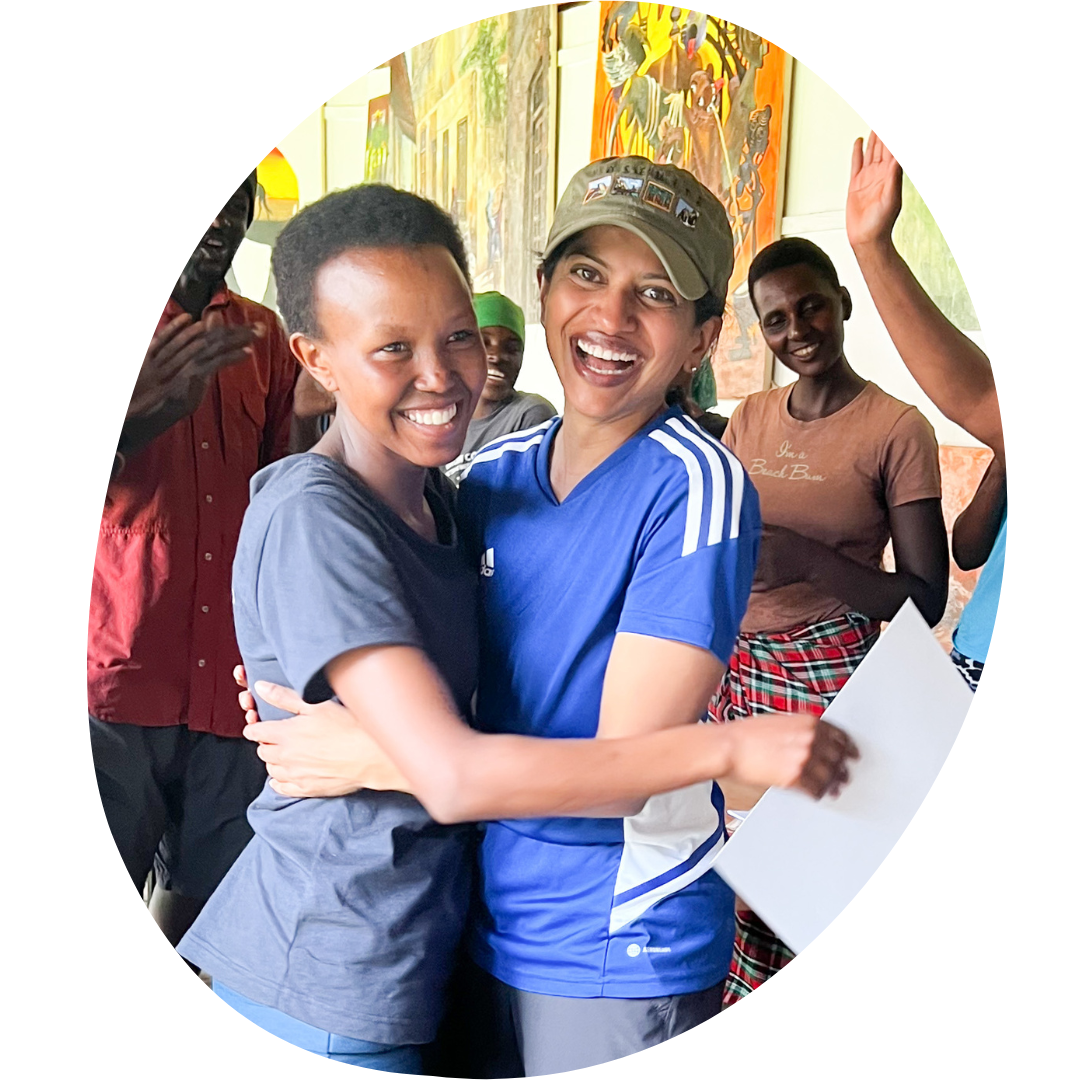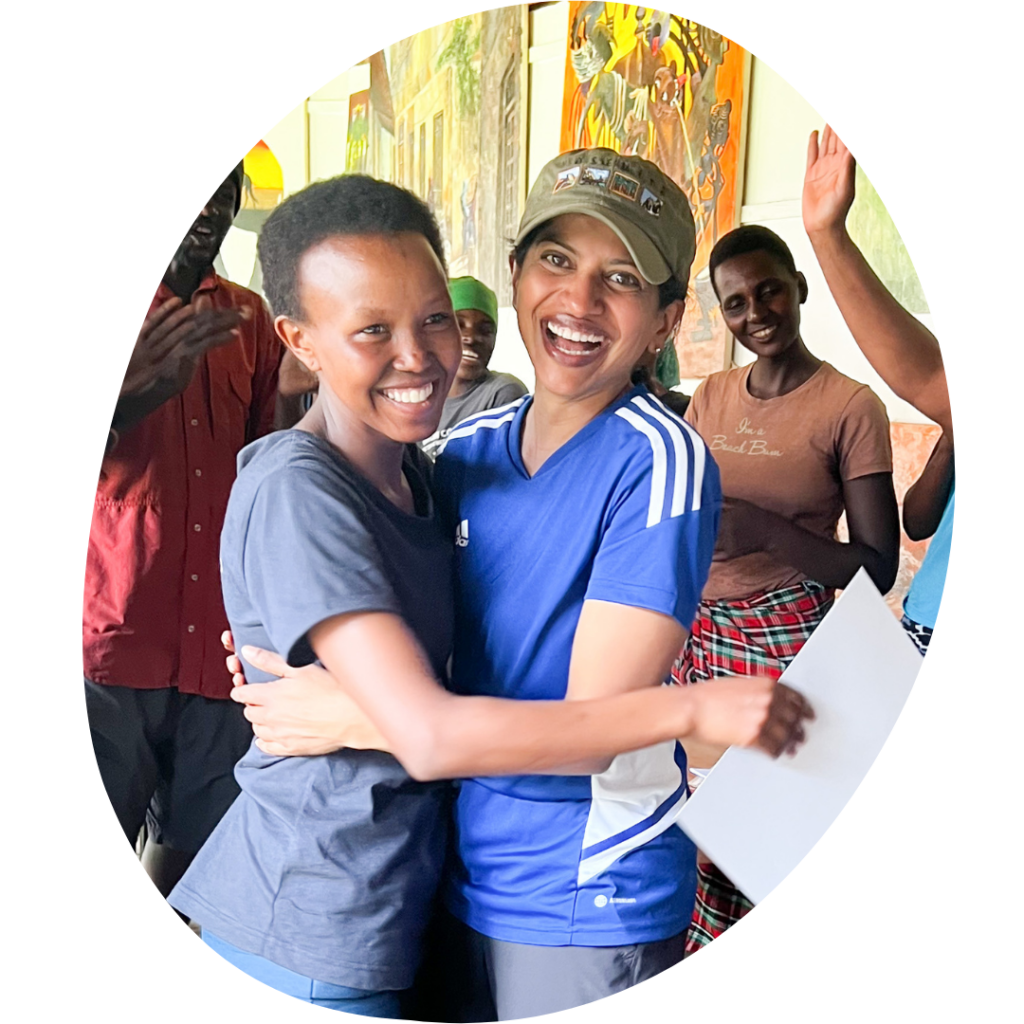 I am not an experienced hiker and climbing Kilimanjaro was truly a daunting task for me. Planning a solo trip to Africa was equally stressful – I was over thinking about safety, mosquitos, and everything in between.
Thanks to Solo Female Travelers, I was able to put my fears aside, step outside of my comfort zone and turn a lifelong dream into reality. I can't thank Mar and Meg enough for running such a fantastic organization and making adventure travel possible for solo travelers like me. Their trips are so well organized and accommodated pretty much all my needs. Glory Thobias was the lead guide for our trip along with a group of female guides. Their expertise and experience helped me out in the most difficult moment of the climb. During the entire trip we felt well taken care of in all aspects, both in terms of safety, our physical as well as mental health. They frequently checked in with us on how everyone was doing, which made us feel safe and at ease. They also contributed to the group by being such wonderful, diverse, and fun people. I highly recommend Solo Female Travelers Club !!

Maddy, Kilimanjaro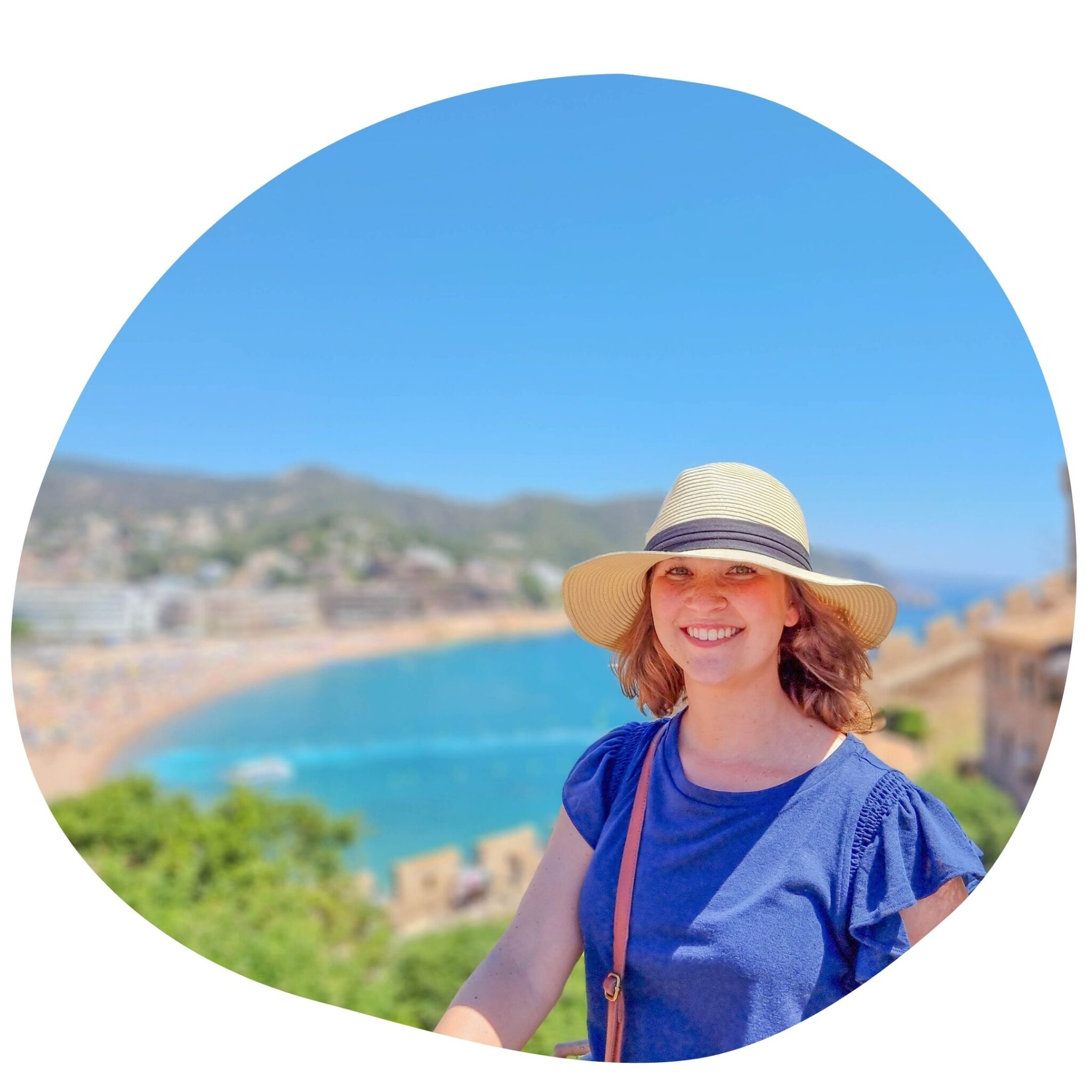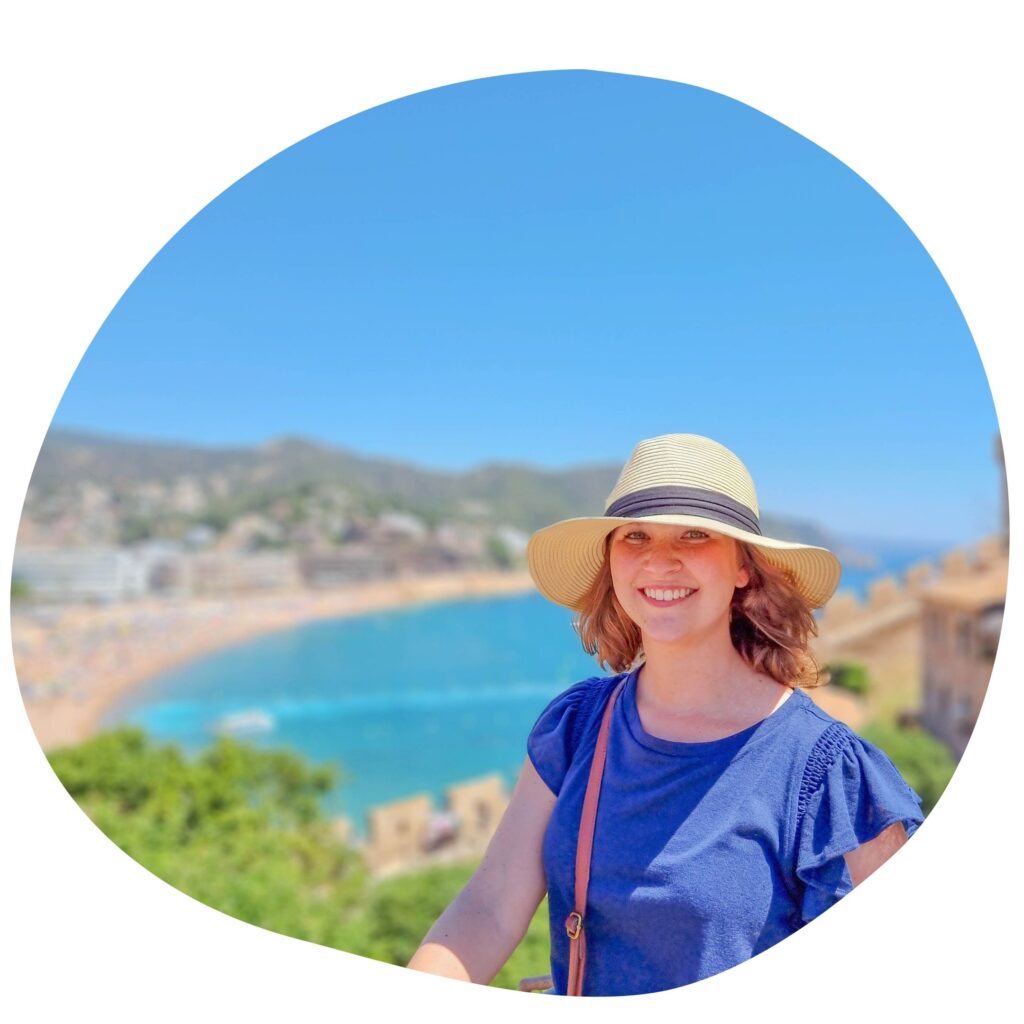 I would highly recommend Solo Female Travelers Club for their travel tours. I just returned from the Barcelona/Costa Brava trip. It was excellent.
The accommodations were spacious. The food was more than you could ask for. I really enjoyed seeing places that were a bit more off the tourist grid. I wouldn't have even known to visit some of these places and they were well worth the trips.
Sometimes I would have wanted a little bit more free time, however, I really appreciate not having to do all the planning and just going along for the ride. Mar made the trip stressless. If you are looking for a tour that is a bit more high end, this will meet your expectations.

Alexia, Barcelona & Costa Brava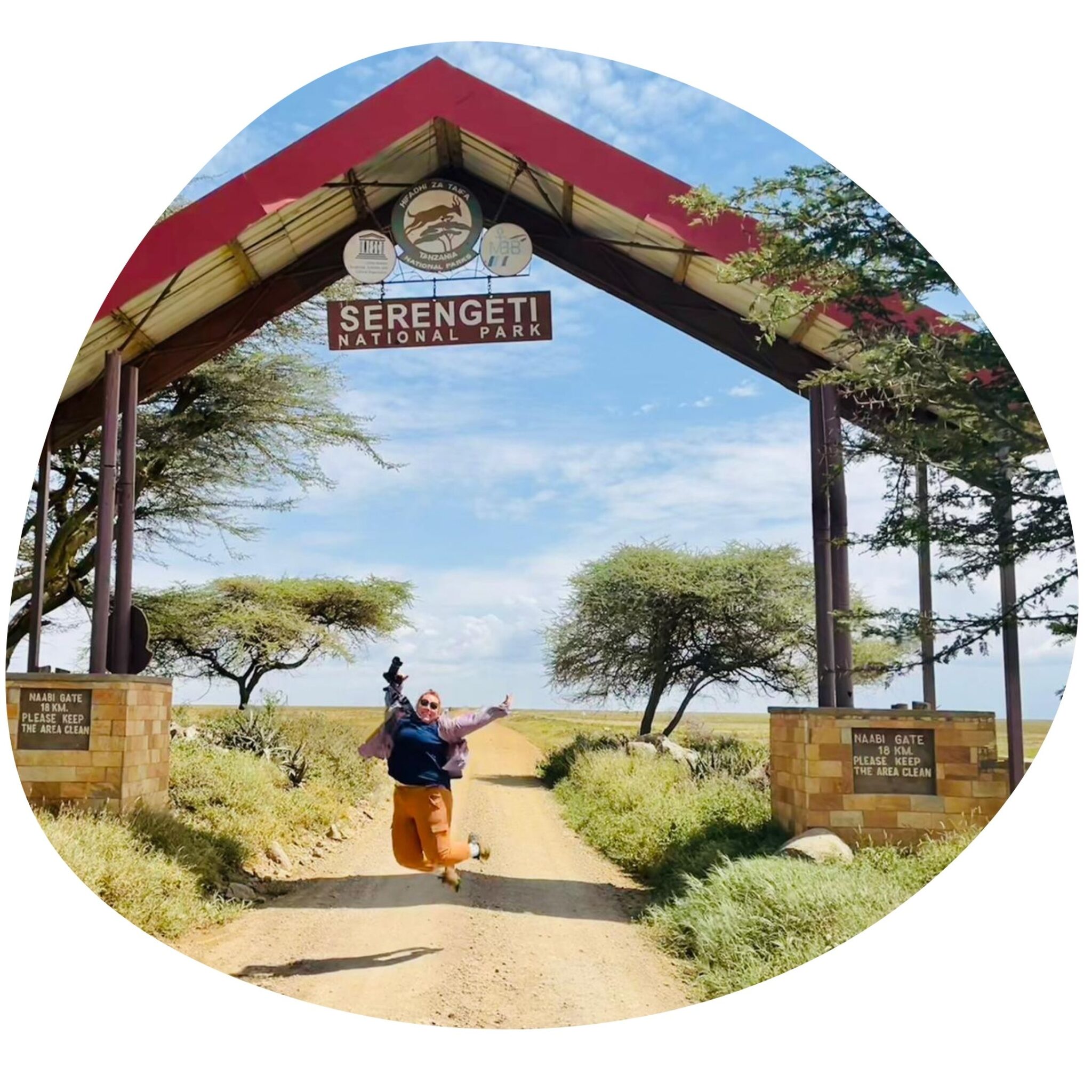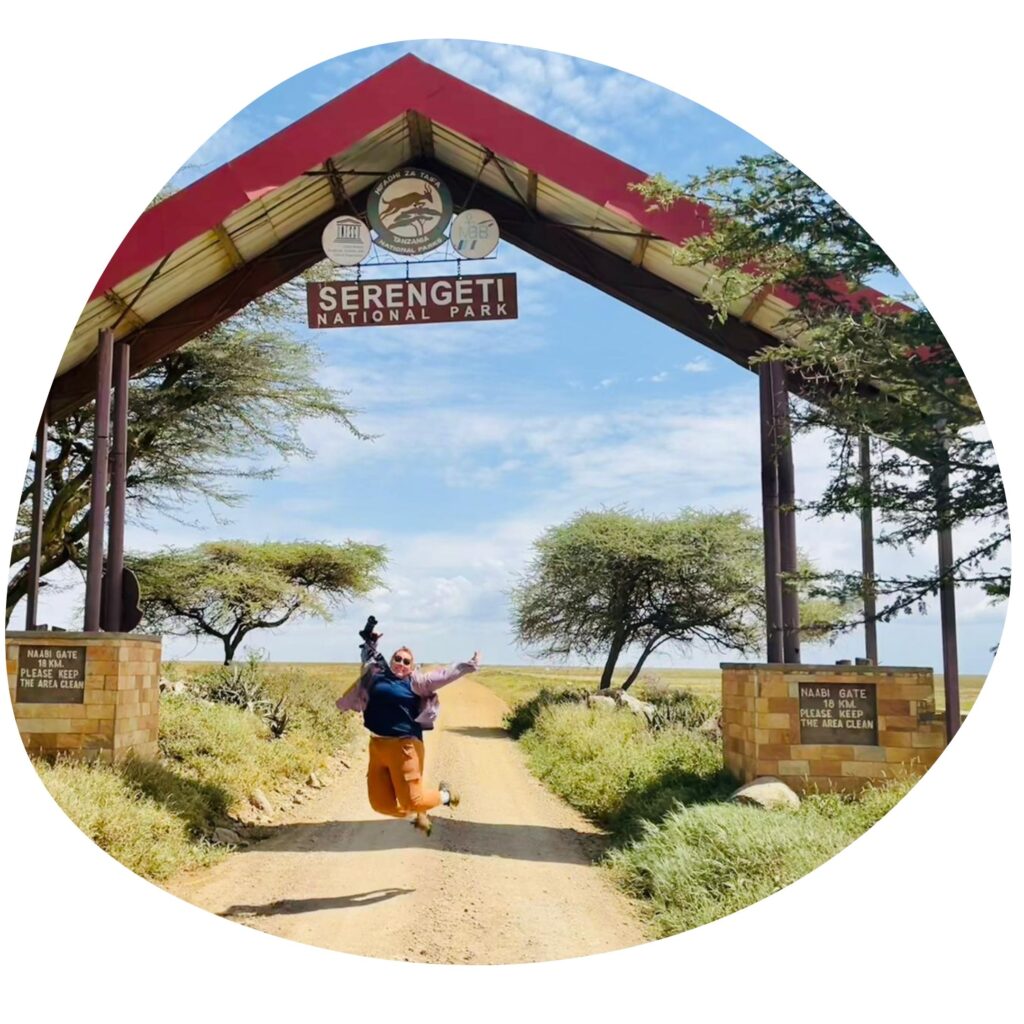 Mar and Meg are absolutely amazing and accommodating!
They were able to be agile with our requests while still providing AMAZING service and ensuring an immersion into the Culture of Africa/Maasai/Zanzibar people. Would greatly recommend!!!
You can never go wrong with SFT group nor the tour operators. Huge Shout Out to Glory Thobias!!!

Bekah, Tanzania Value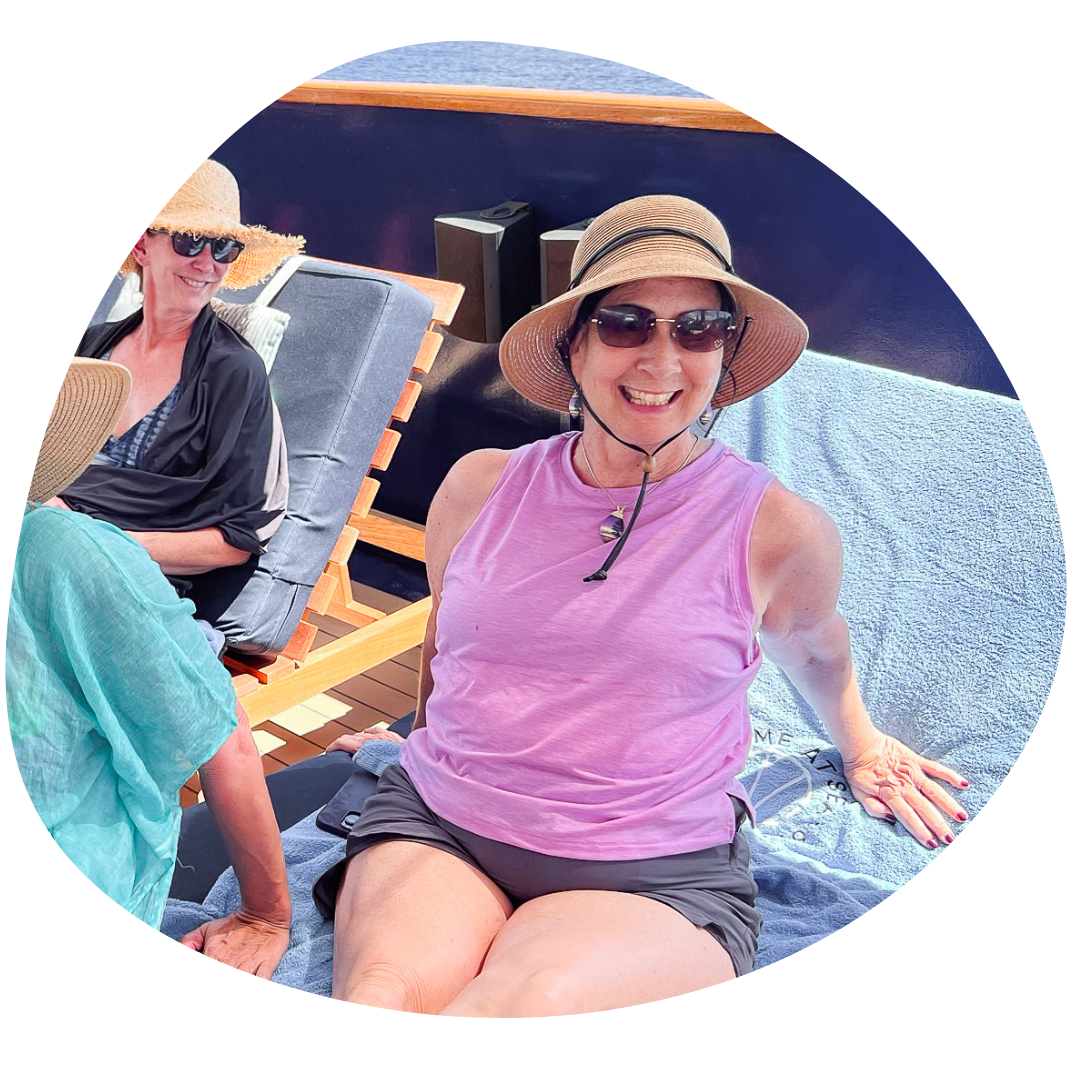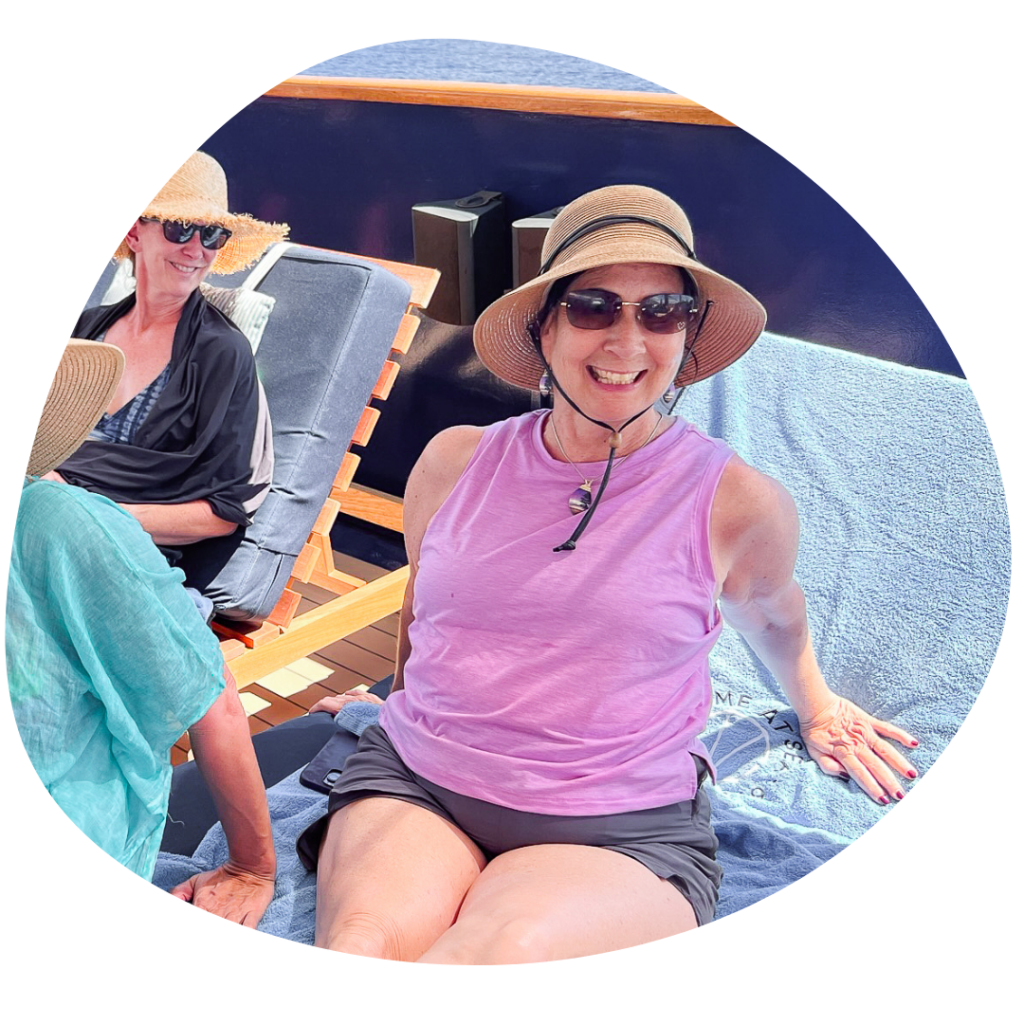 The Greek sailing trip was stunning. Every detail was carefully and lovingly planned and executed. The food ! The restaurants! The swimming! The learning! The dancing ! Most of all: the people !

Karmit, Greek Islands Sailing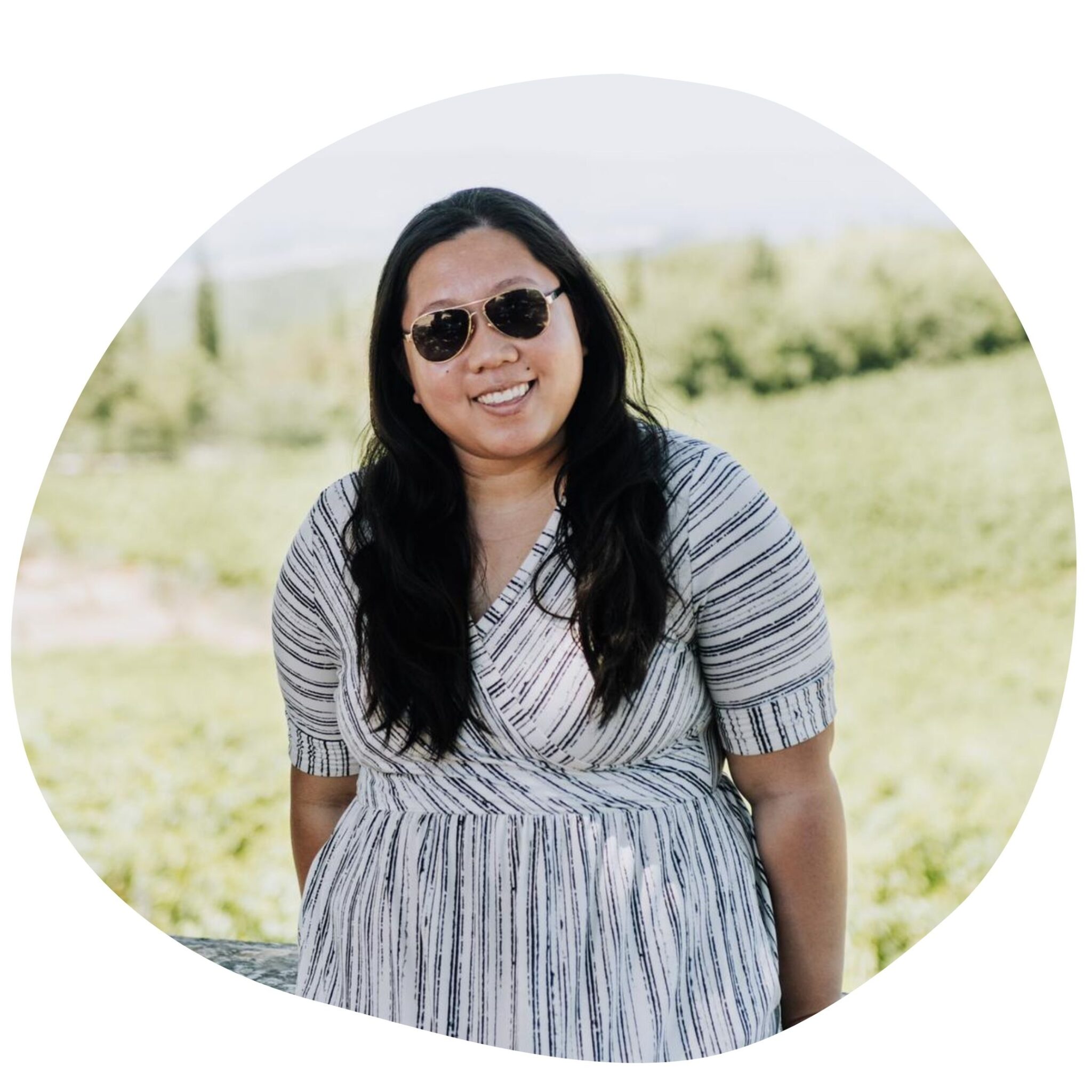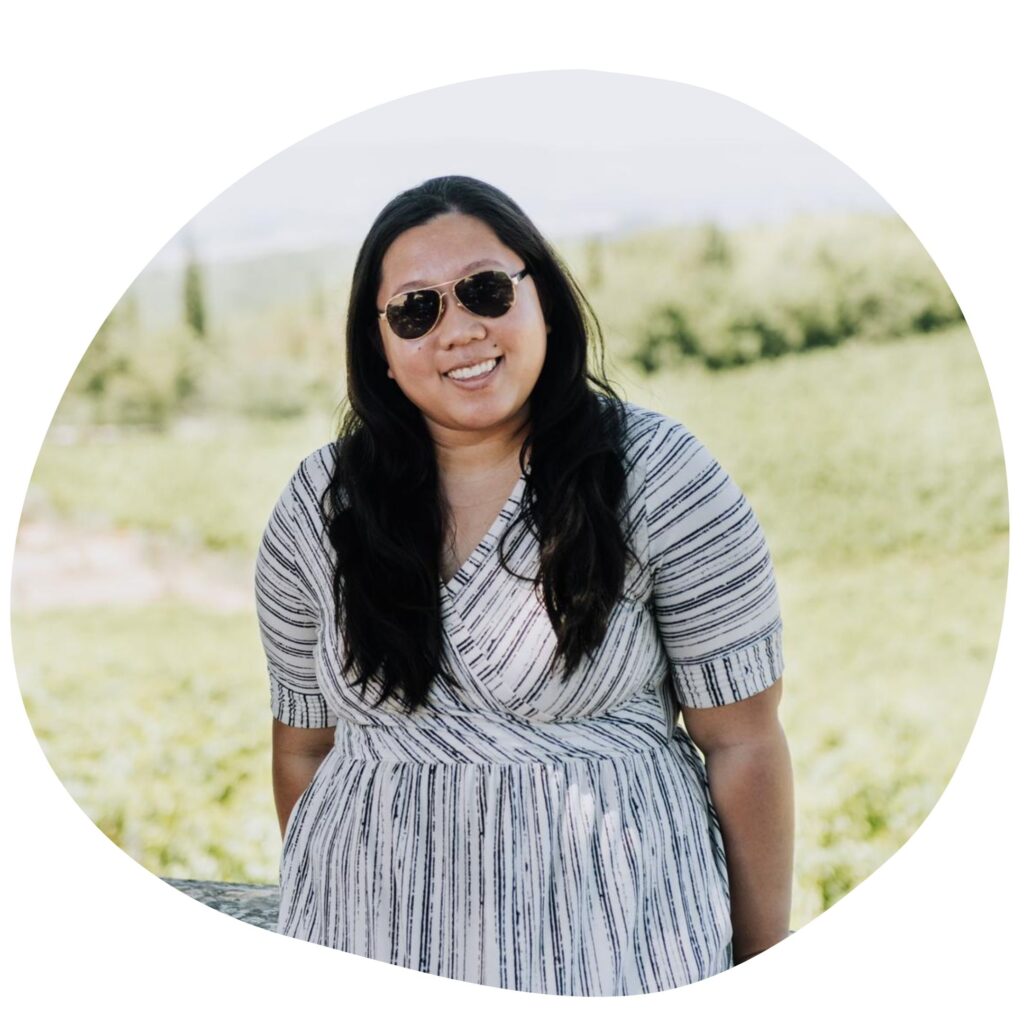 Went to their inaugural Tuscany tour this June and it was a lovely experience!
Apart from seeing some highlights of the region, we had several experiences prepared for us that would have been almost impossible to achieve as an actual solo traveler with no personal connections in the region. I truly felt immersed in the beauty of Tuscany.
The food was also amazing and almost too much (but we never turn down dessert!). I am so happy to have gone with women looking for a similar immersive experience and now have several wonderful new friends. I highly recommend joining this Tuscany tour with SFT and would love to join another one of their tours in the future.

Noelle, Florence & Tuscany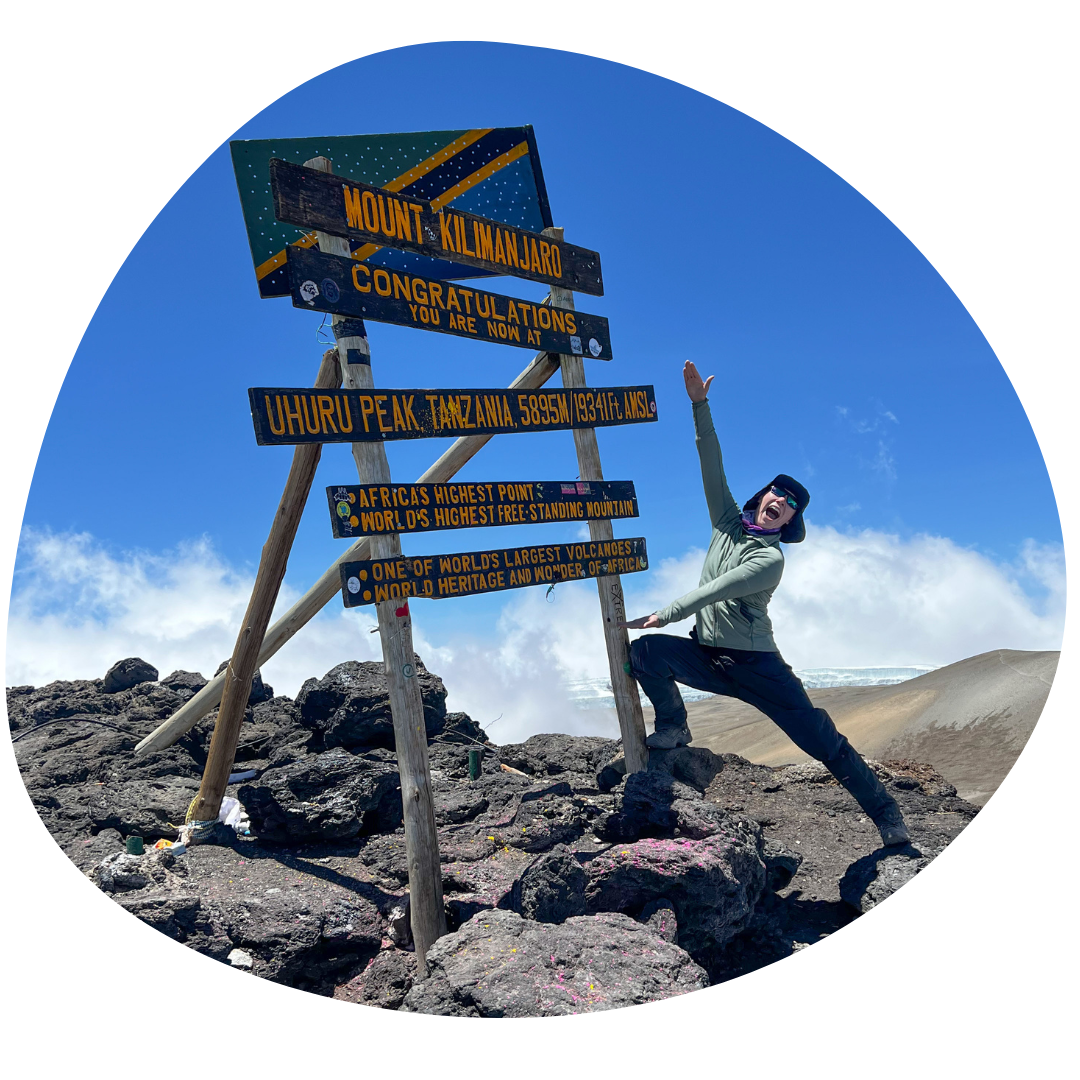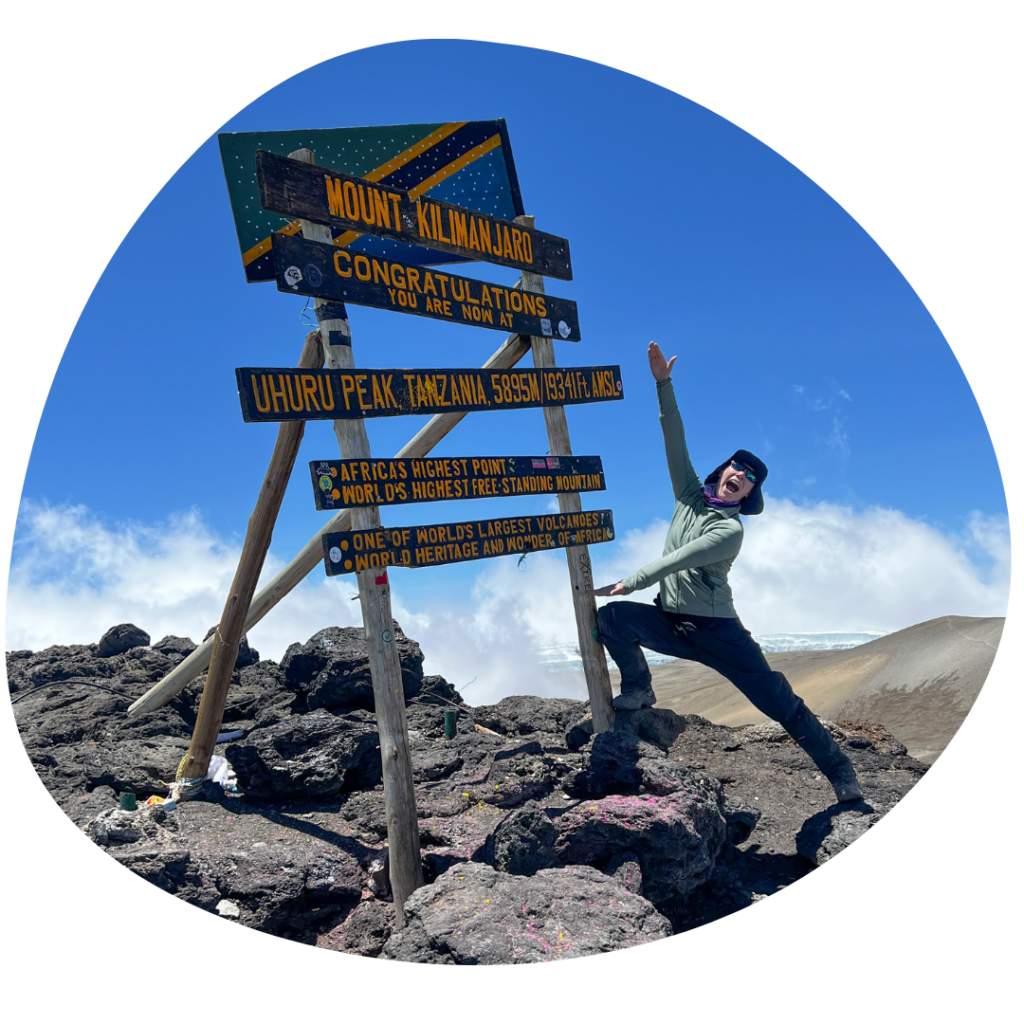 This was not only my first solo adventure but also my first overseas adventure! I had a fair bit of anxiety leading up to it, so having the hard work of planning accommodation, activities, guides etc done for me was such a relief. There was plenty of communication and updates leading up to it, so that was also really helpful and meant I felt prepared and organised before leaving.
Our head guide Glory, was beyond amazing! On the days with nothing particular in the itinerary, she came up with some awesome activities. On the mountain, I felt safe under her guidance and she was great with checking in how we were doing and providing plenty of encouragement when needed!
The whole crew of guides were fantastic-it's difficult to put into words how much I appreciated their kindness and expertise. The wider crew of porters and cooks were also fantastic. I especially appreciated the chefs great job of accommodating my dietary requirements, and the porters impromptu morning dance parties to get us up and going for the day! The entire climb was just an indescribably fantastic experience! The safari was also spectacular! The drivers had an amazing eye for spotting wildlife from miles away, and so got us up close with so many animals. Seeing all of the big five was such a privilege. The guides were knowledgeable and gave plenty of information about what we seeing. The vehicles themselves were super comfortable to travel in. The accommodation was gorgeous! Super comfortable with great food. All in all, a spectacular experience that I would recommend to any one!.

Ruth, Kilimanjaro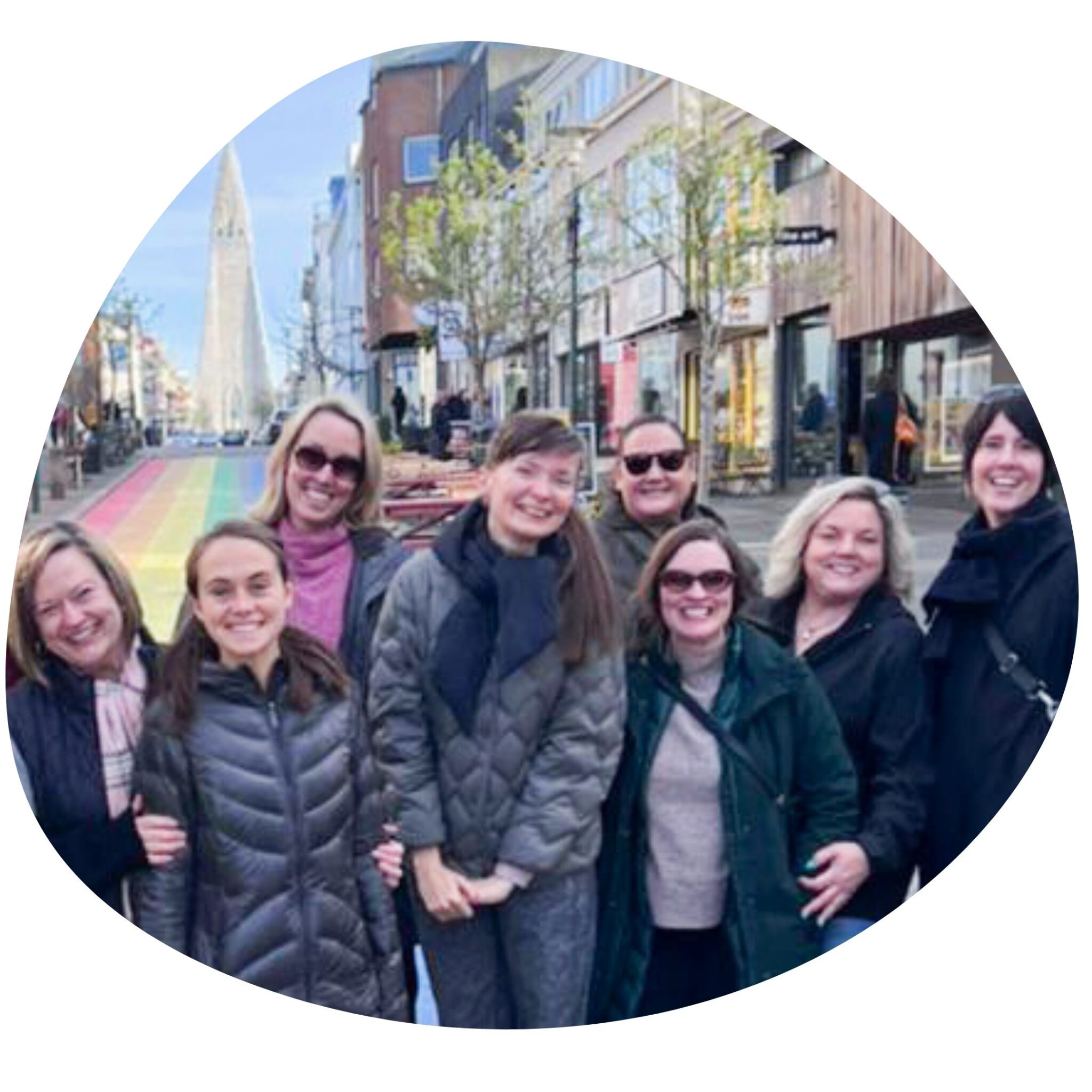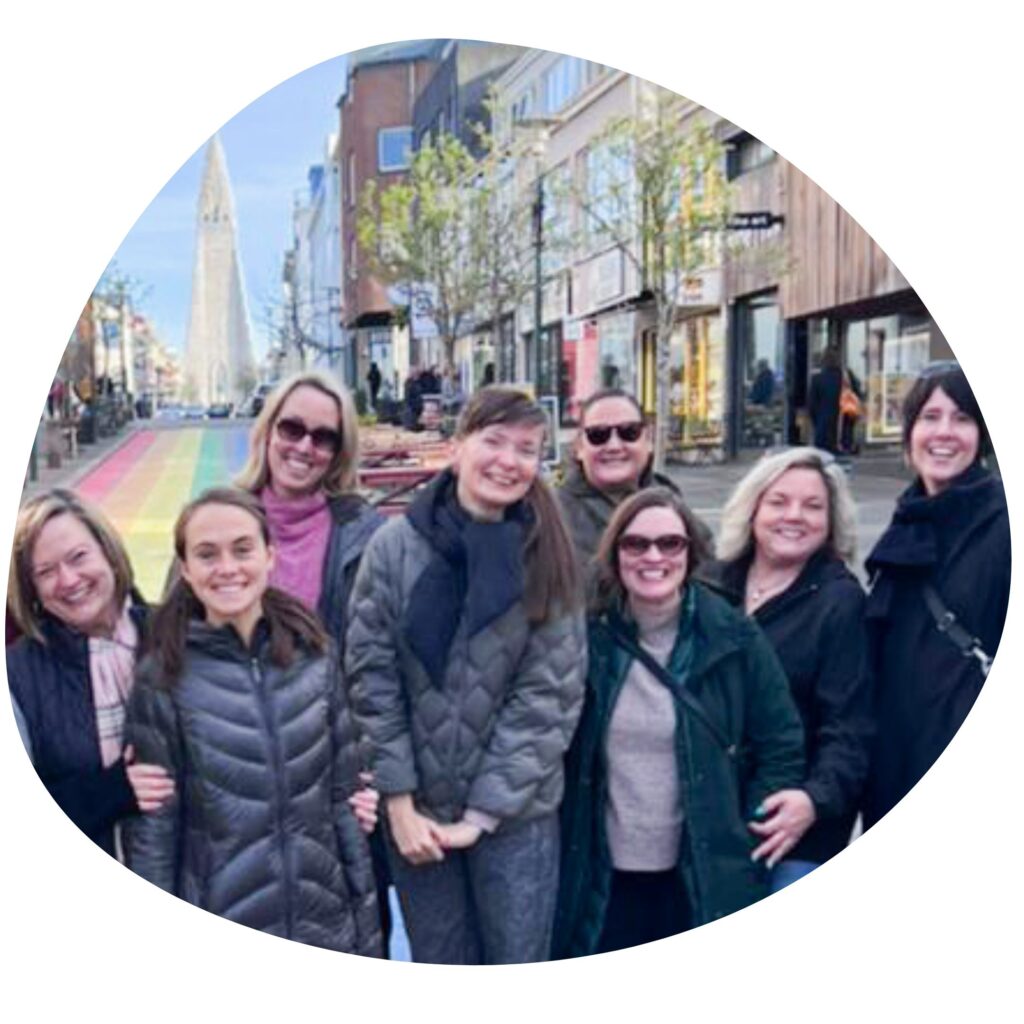 The organisation was really great: there were no issues, no delays, no need to worry about anything, amazing locations for dinners, everything booked and taken care of in advance.
I felt very relaxed, comfortable, welcomed, taken care of, entertained, well-fed, well-nourished and absolutely at ease 100% of the time. And we had so much fun with our local guide: I feel like it was the coolest summer camp of my childhood – but in a more luxurious setting!

Elena, Iceland Wellness & Wilderness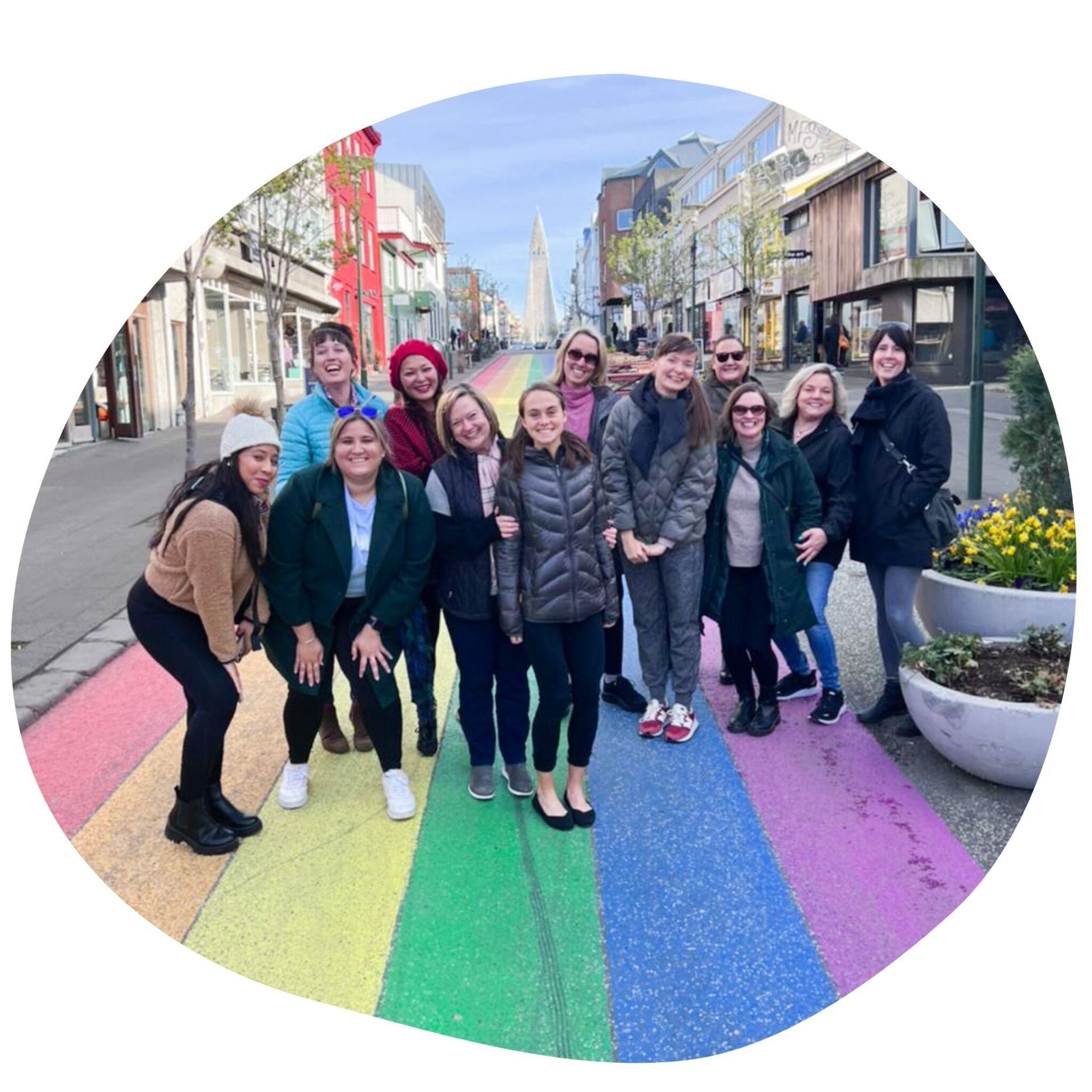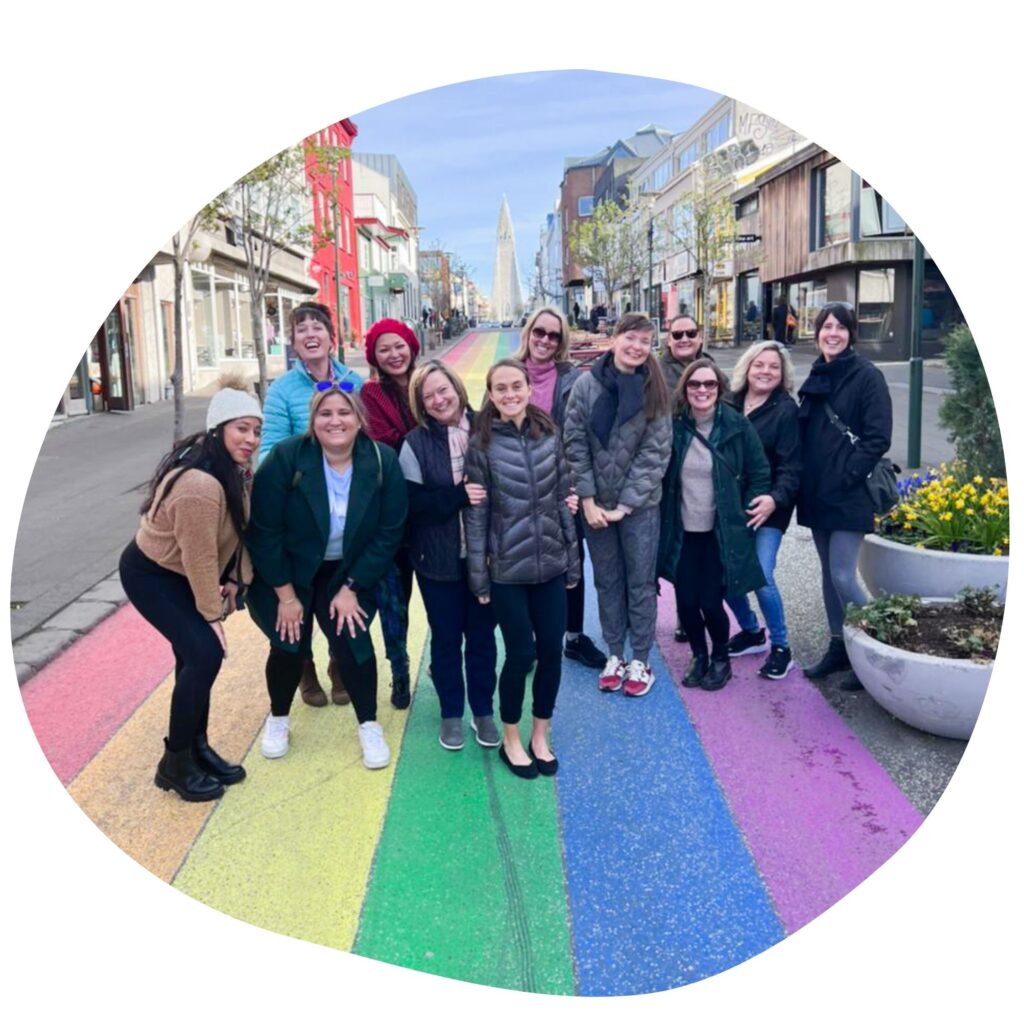 It's difficult to put into words how wonderful this trip to Iceland was. Truly one of the best experiences to date for a single traveler. The way in which Saga and the rest of the women on the tour interacted and opened themselves up to this beautiful country was magical. I'm so grateful this organization supports and empowers women travelers. Thank you!
Guest, Iceland Wellness & Wilderness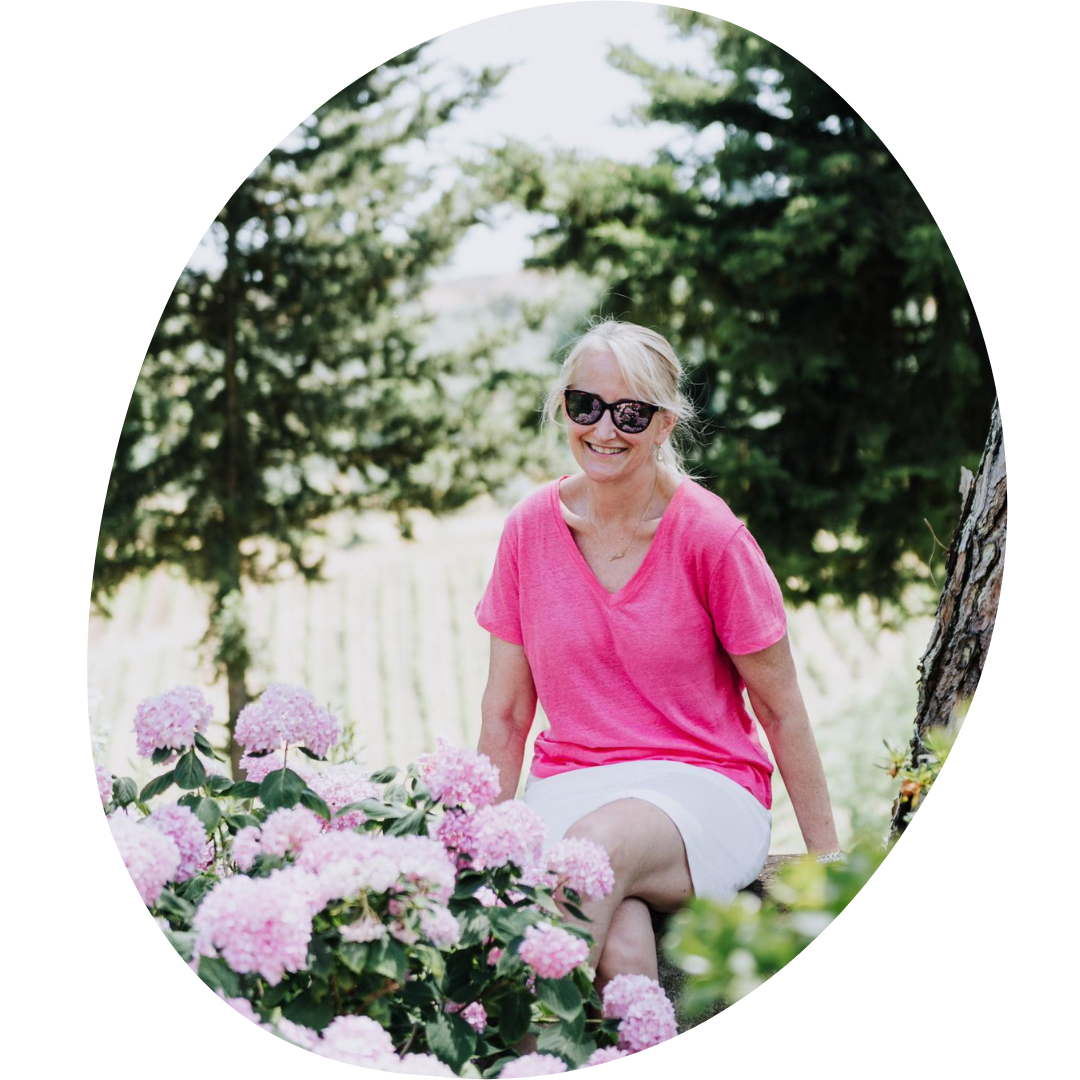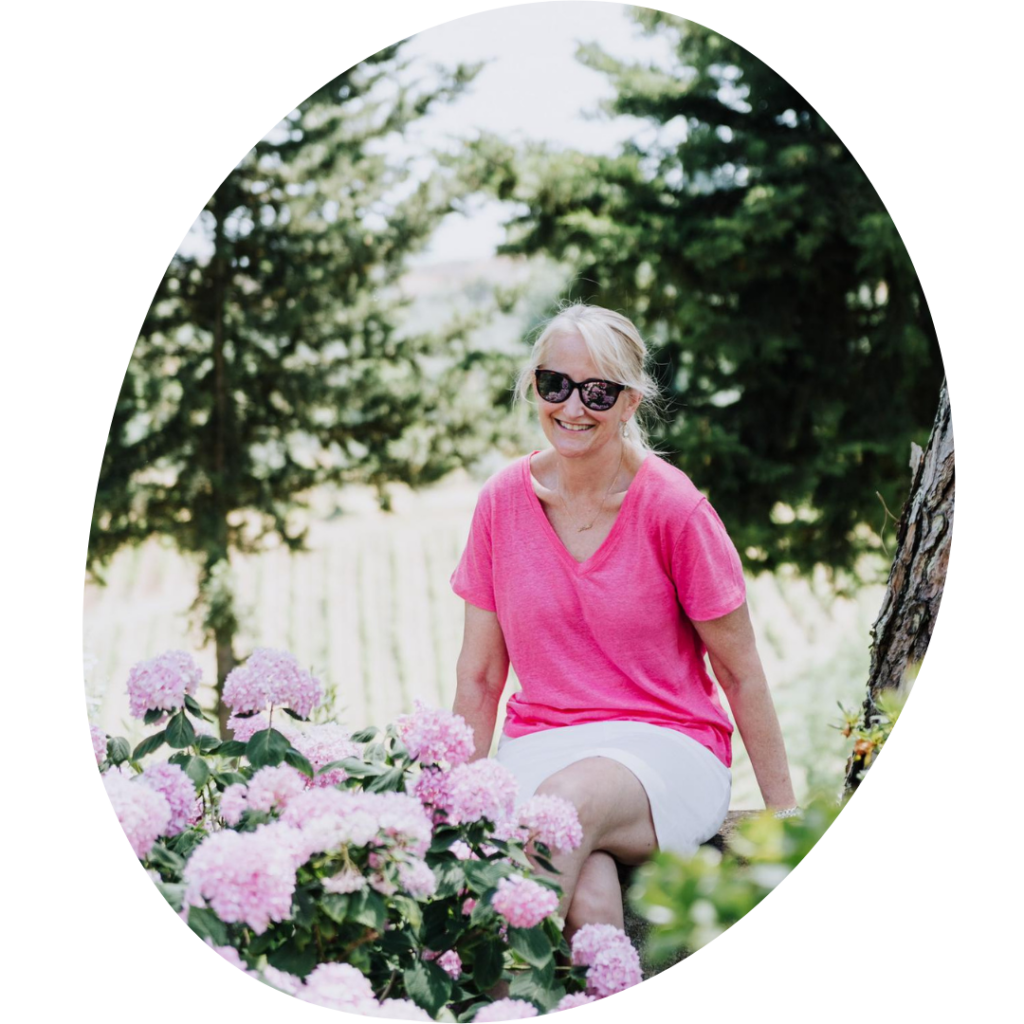 Andrea, Tuscany
I just returned from the Tuscany trip and what an adventure it was! I highly recommend. We packed a lot into the week, and I chose to spend a few days in Florence before meeting up with the group. I suggest arriving in advance so that you can to adjust to the time and explore this vibrant and beautiful city.
For me, the best part of the Tuscany trip was meeting and sharing meals at the homes, farms and vineyards of local residents throughout the Chianti region. Such kind and gracious people who love to share their family histories. Such warmth and love, pride and respect for the land. And, long leisurely meals with wine and laughter outdoors overlooking the gorgeous scenery.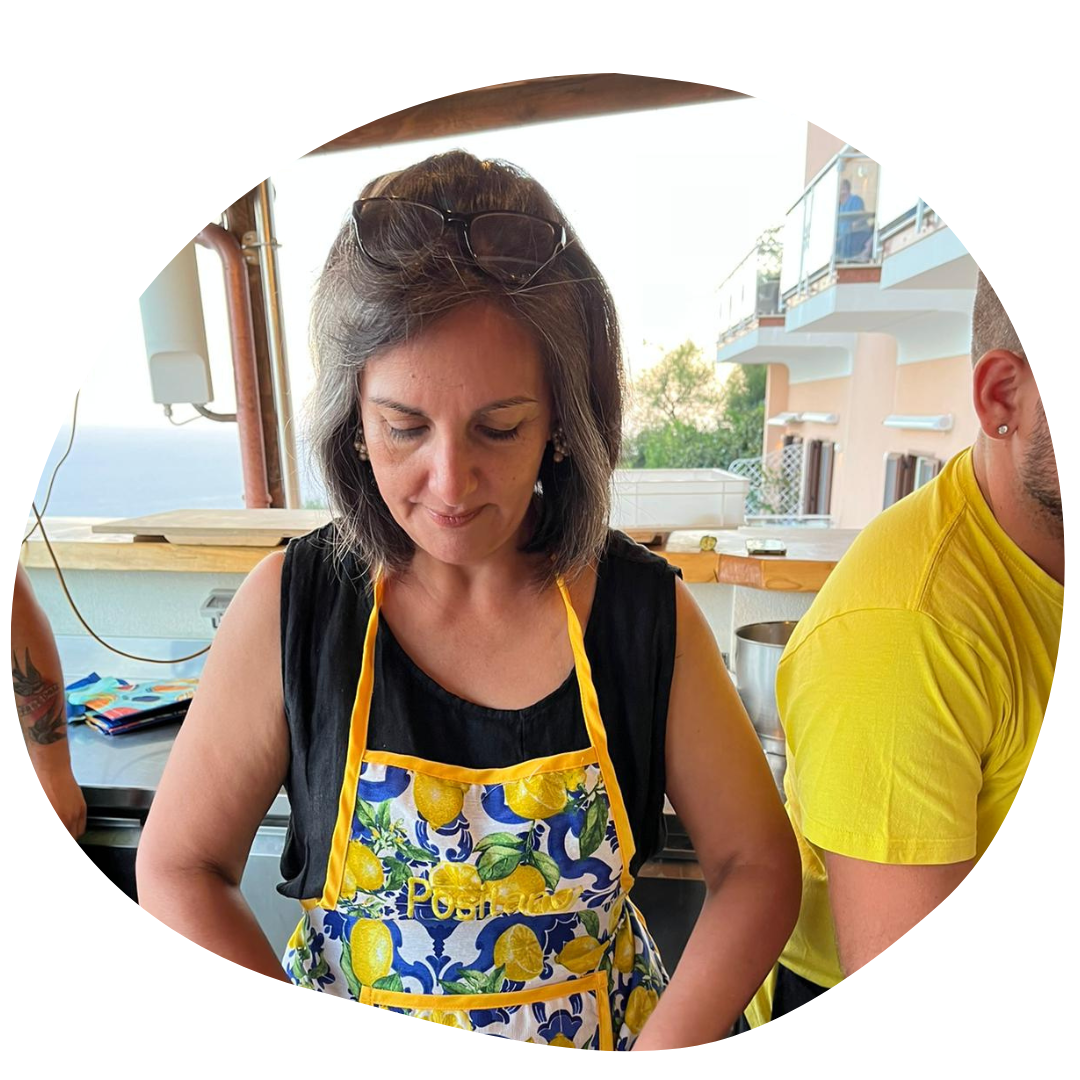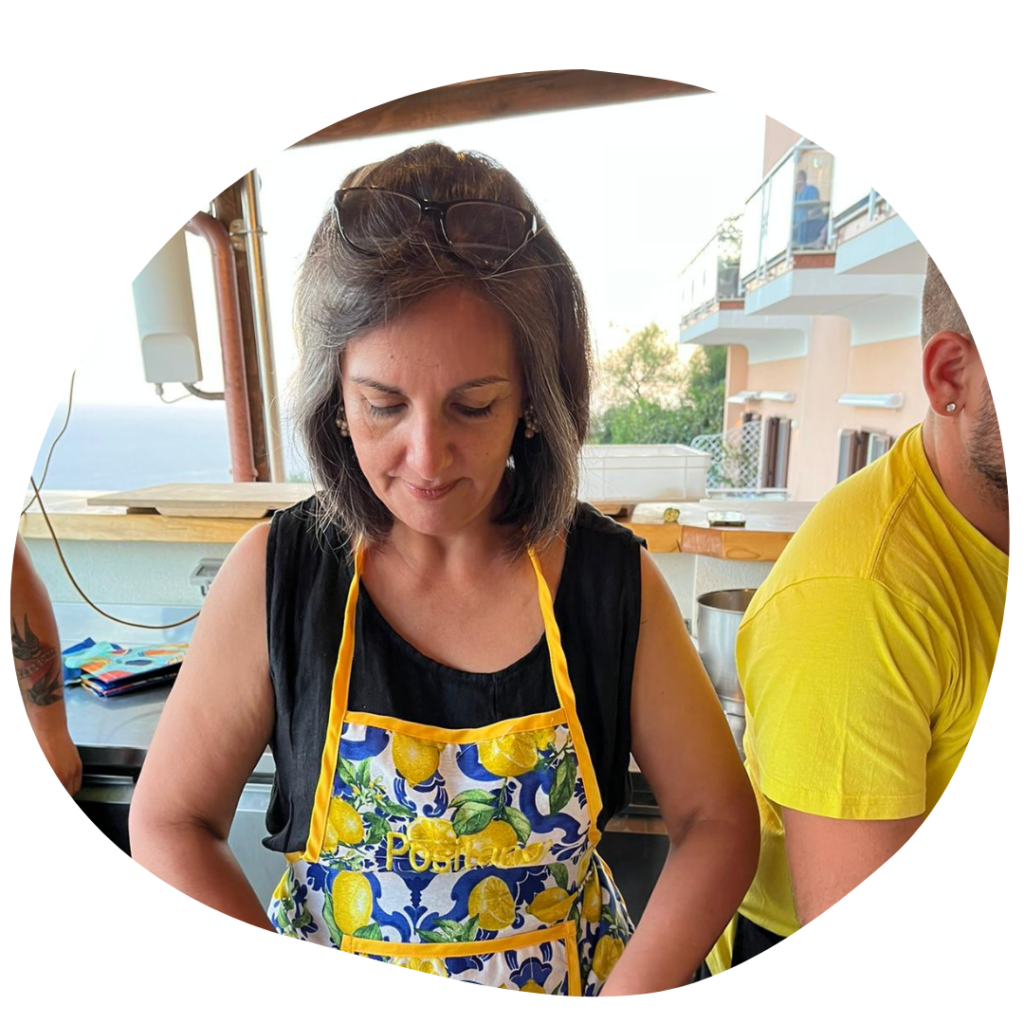 I absolutely loved the Amalfi tour, Laura our guide as awesome and I never would have experienced such a wide range of activities on my own. So will definitely be doing another tour in the future and letting friends know about SFT.
Thank you so much for organising such an amazing tour!!!! Much gratitude
Marcela – Amalfi Coast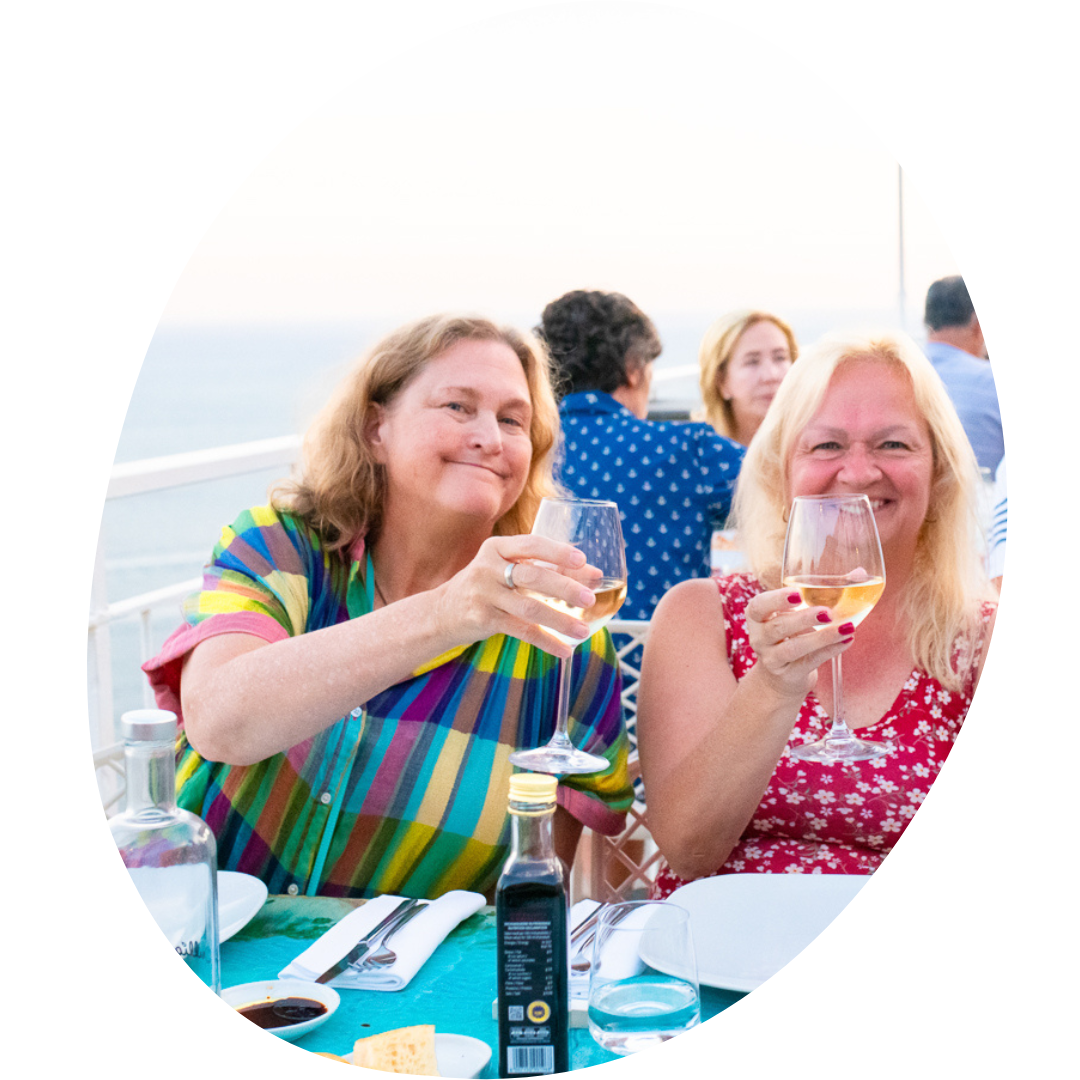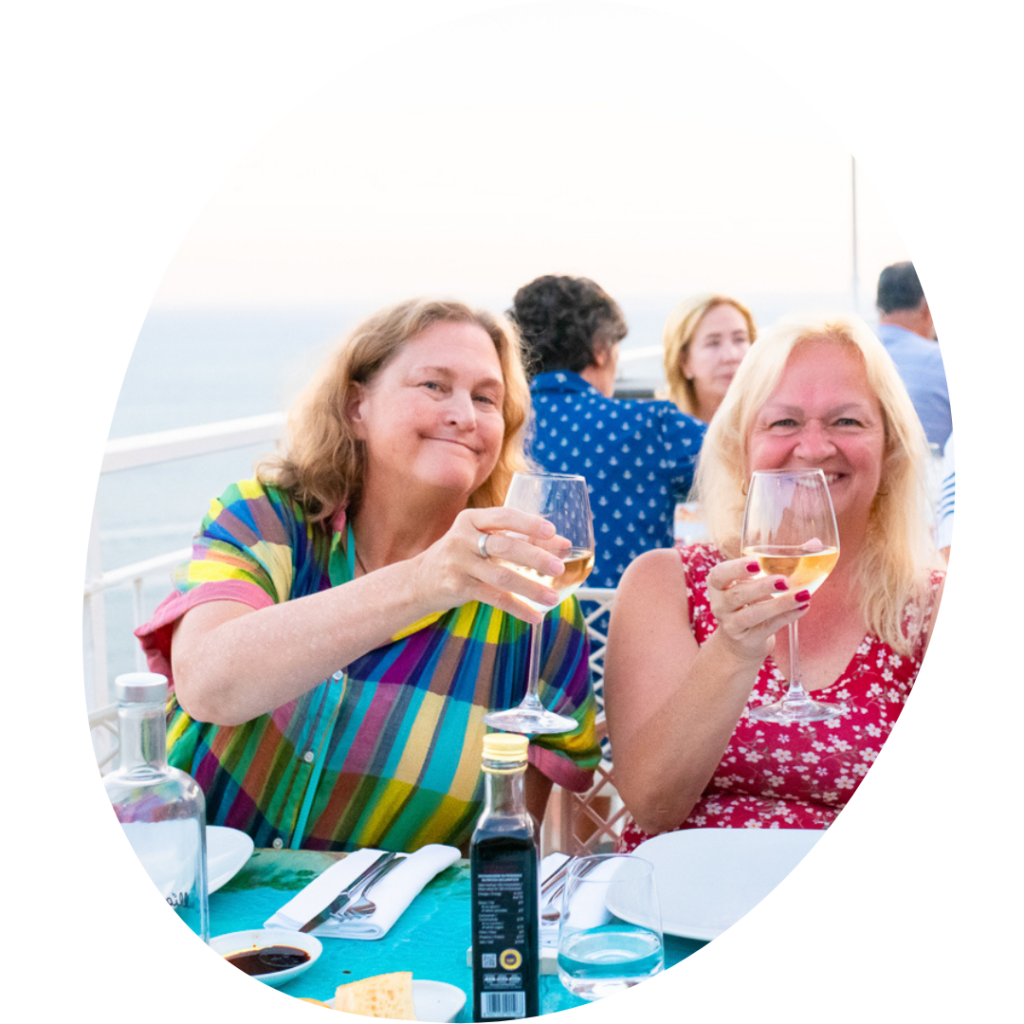 My first solo female travelers tour. What a great time! Meg and Mar have created quite a remarkable format for fun. I went to the Amalfi Coast and met so many great people. Laura is the host for this trip and I really enjoyed her stories and information about the area. She was also very supportive of me. (I should have been training for stairs before I went but she had my back and it all worked out in the end.)
The tours and activities were all amazing of course, but my favorite times were the times when we could all connect with each other. What amazing women these tours attract!
I enjoyed it so much I have booked another tour and am so excited! Highly highly recommended
Juls – Amalfi Coast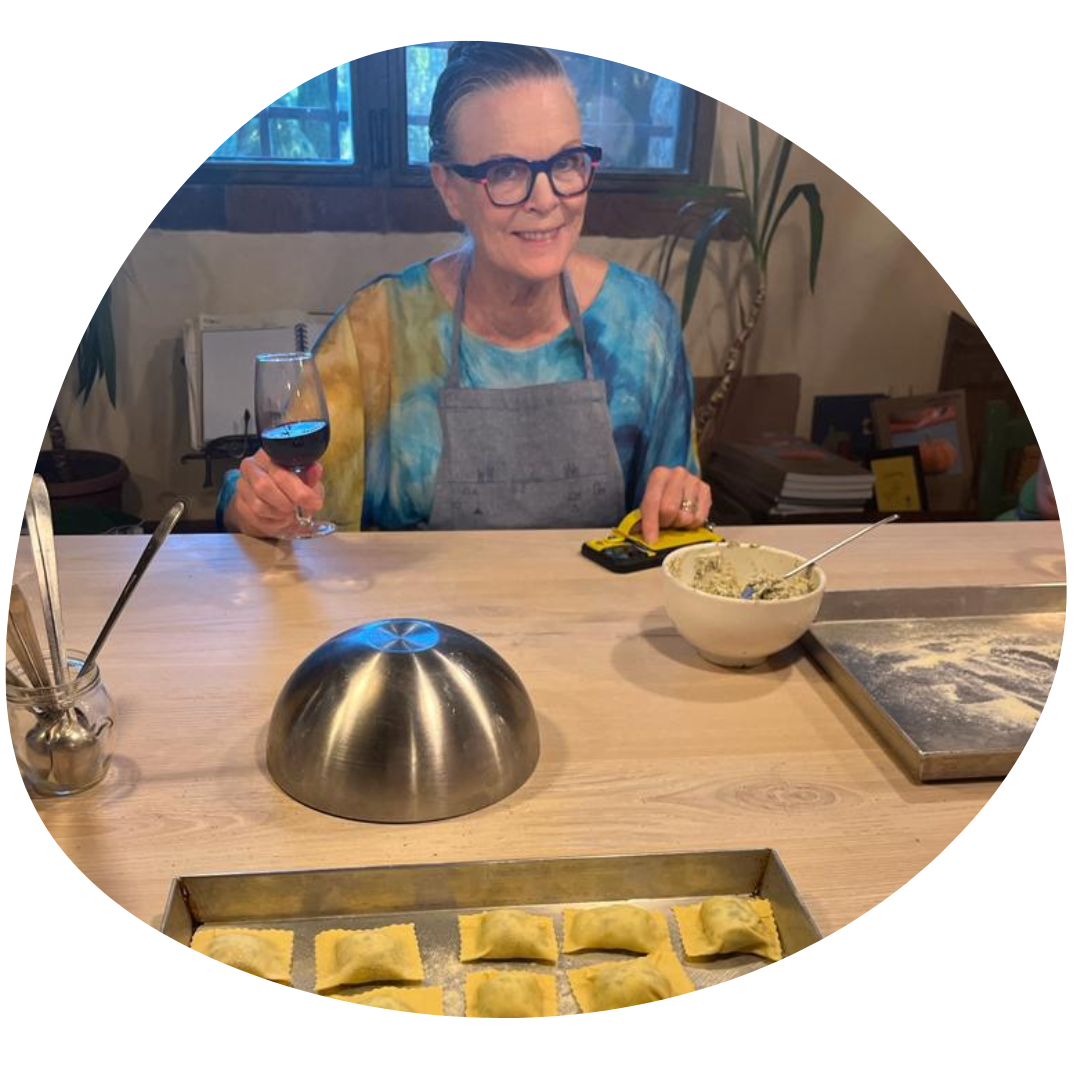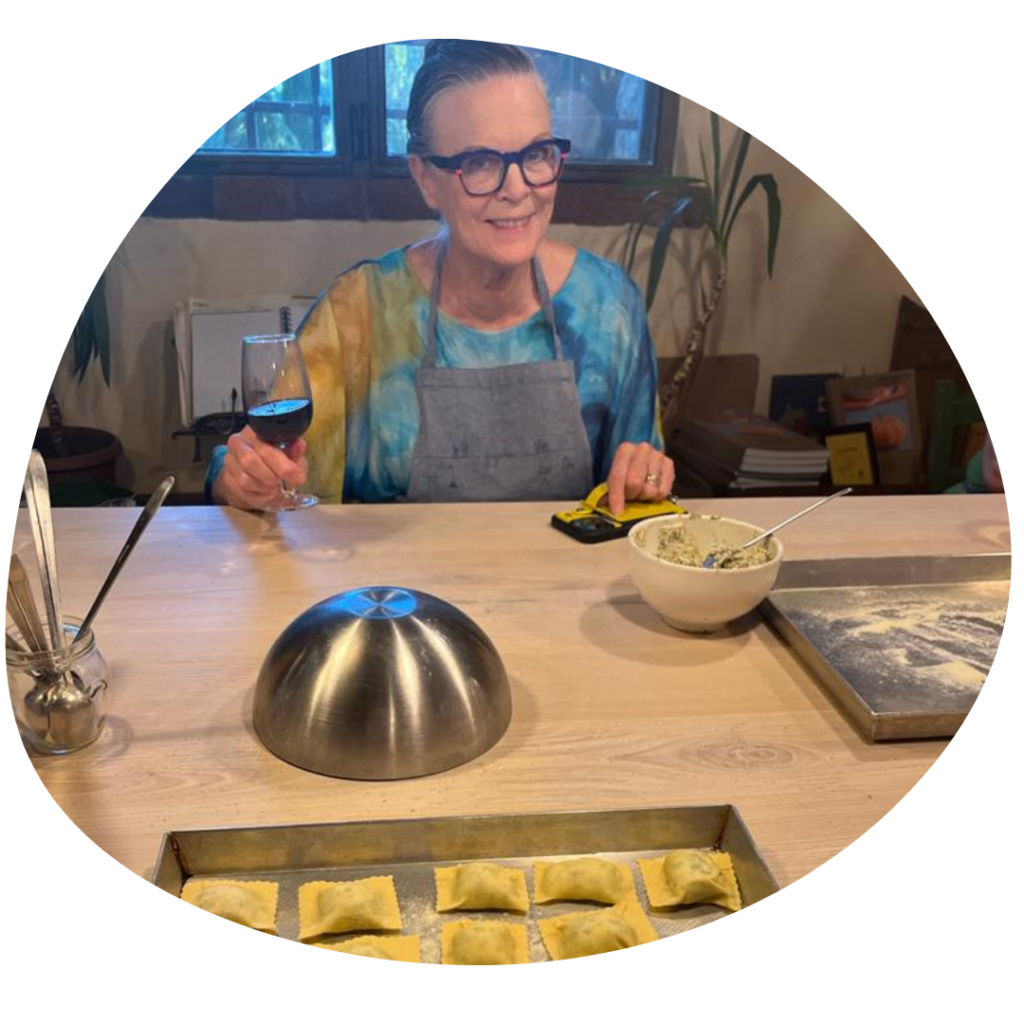 Wonderful group of women in Tuscany!
The trip was full of activities and just enough down town. All the women were delightful to get to know. I will travel again with this well run organization!
Jacqui – Florence & Tuscany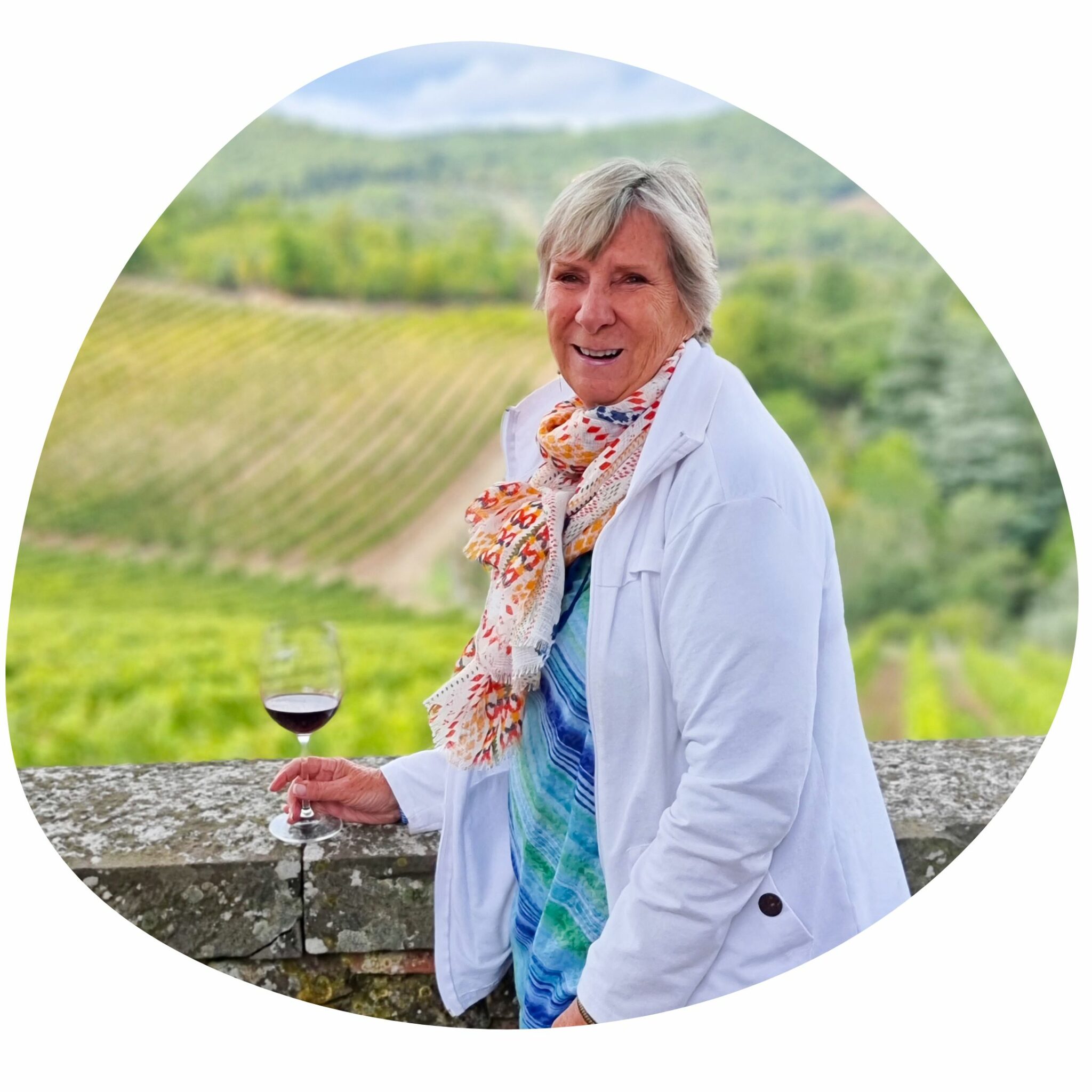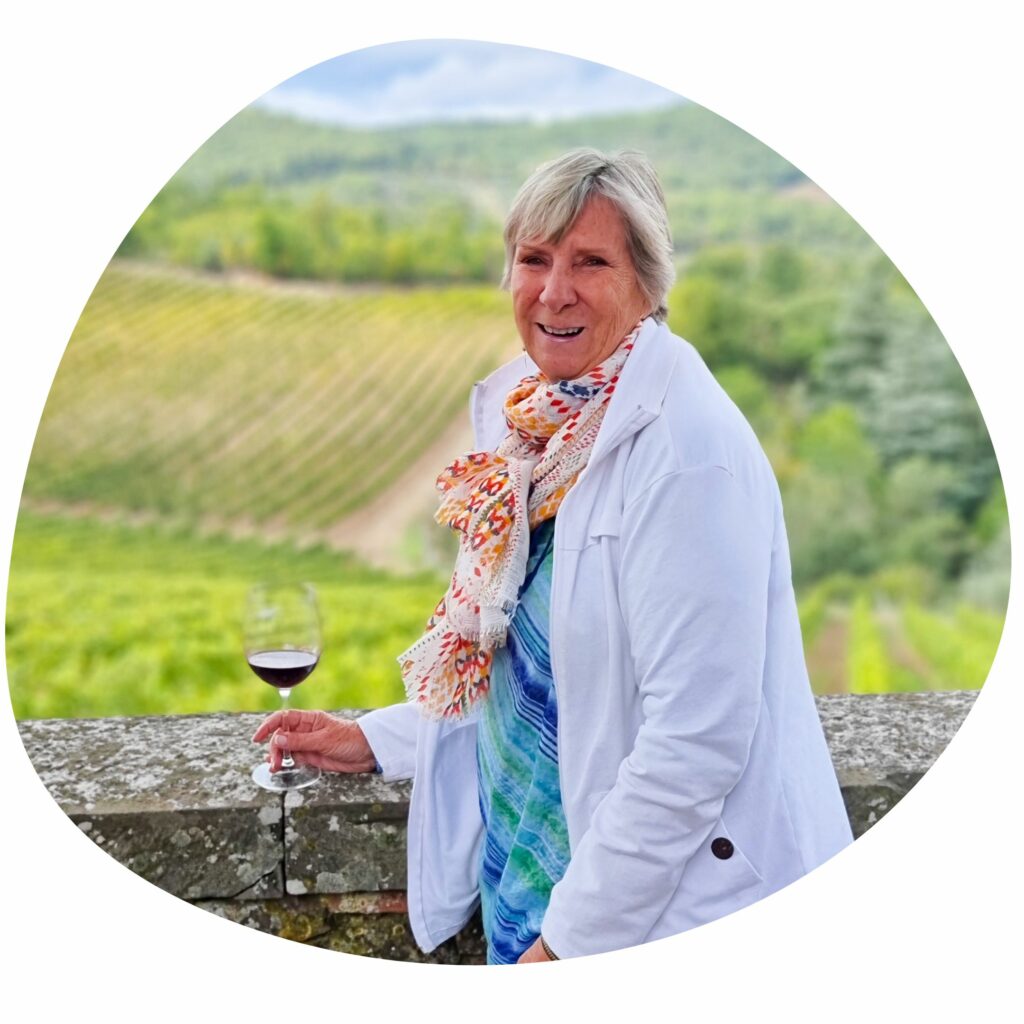 I've been on a few small group tours and this is by far the best. Attention to detail, accommodations and side trips I doubt could be duplicated if you arranged a tour yourself.
Becky, Florence & Tuscany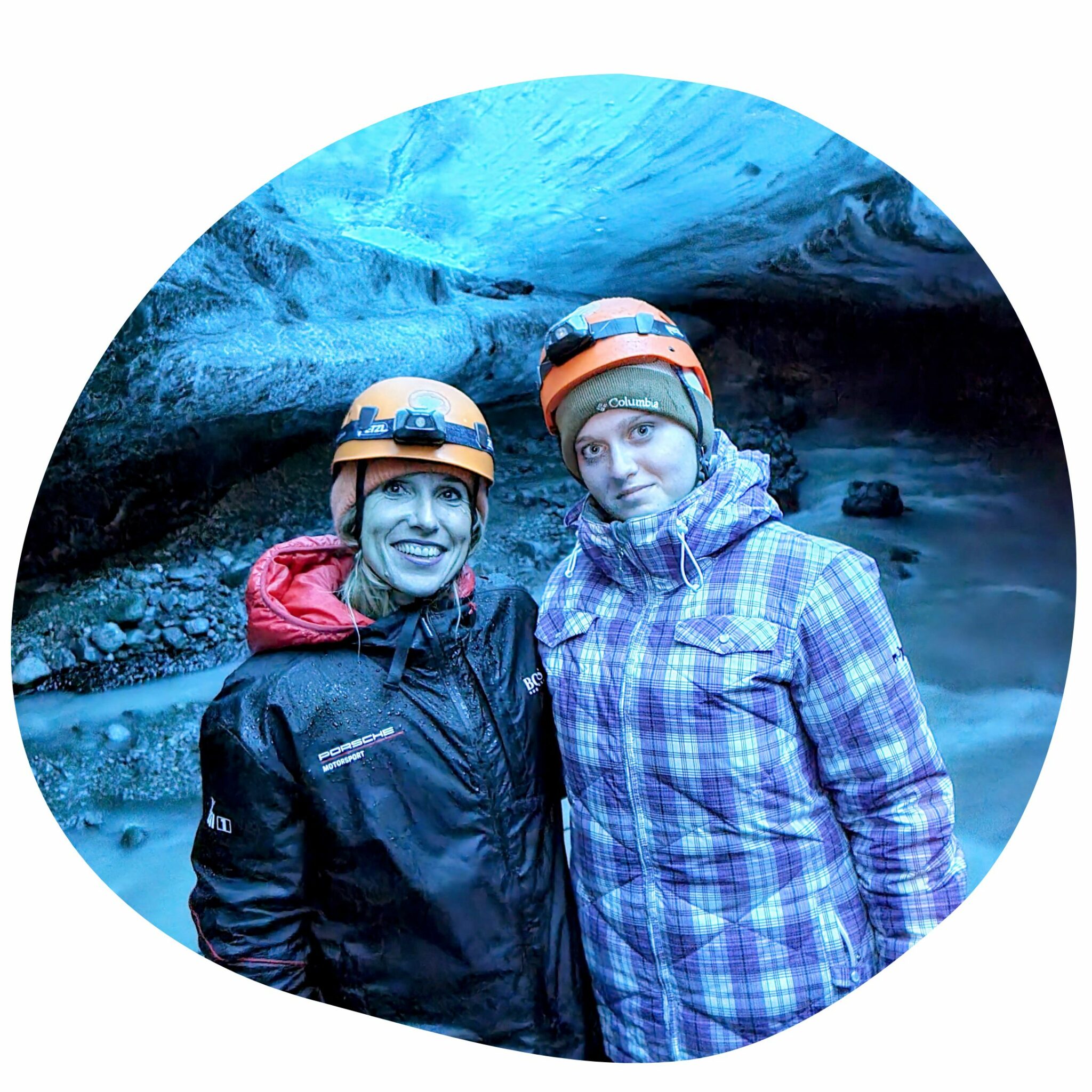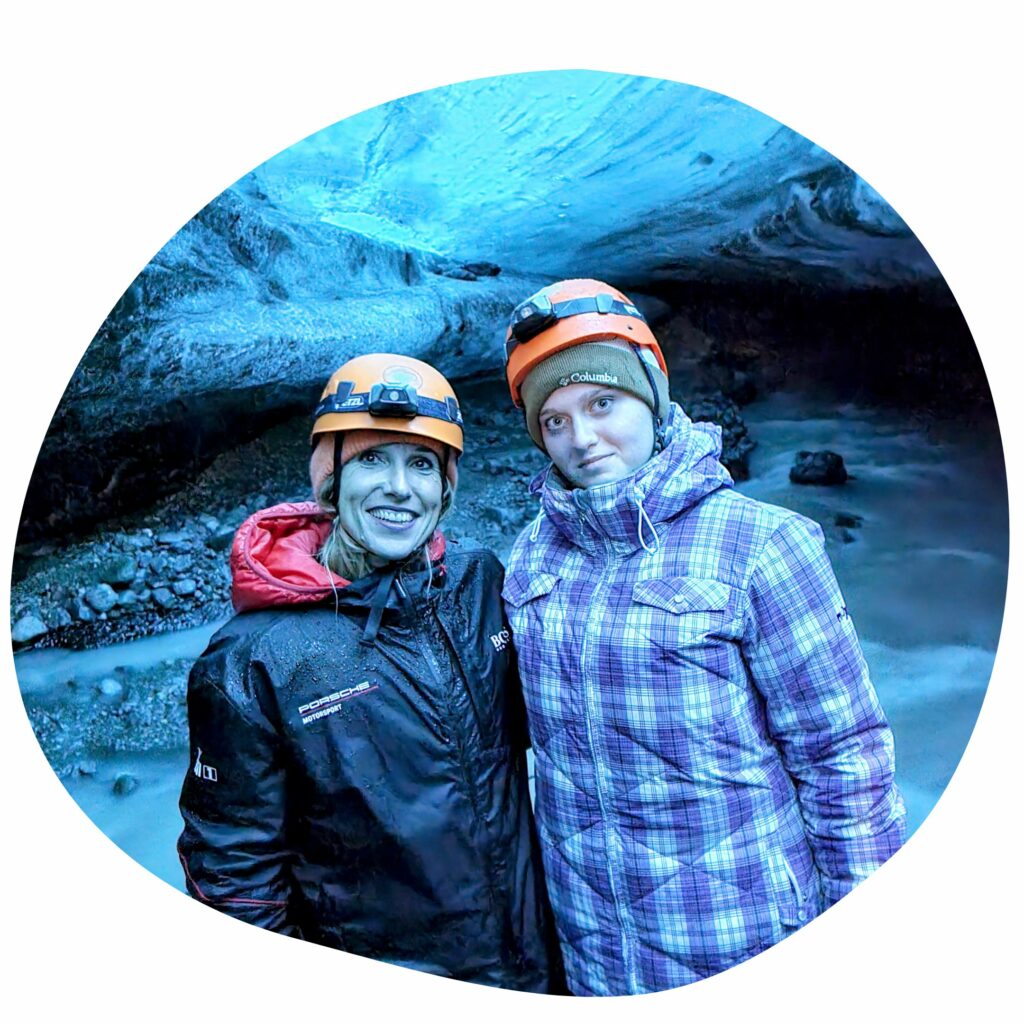 My daughter and I have just finished the trip to Iceland. This is our 2nd trip with Solo Female Traveler. The first one was last year to Tanzania+Zanzibar. And we just simply LOVE THEM. They are PERFECT!! We are already thinking about our 3rd trip!! They are super well organized, many different activities, super safe and 100% worth it!! Thank you for all your effort!!

Carolina, Iceland Wellness & Wilderness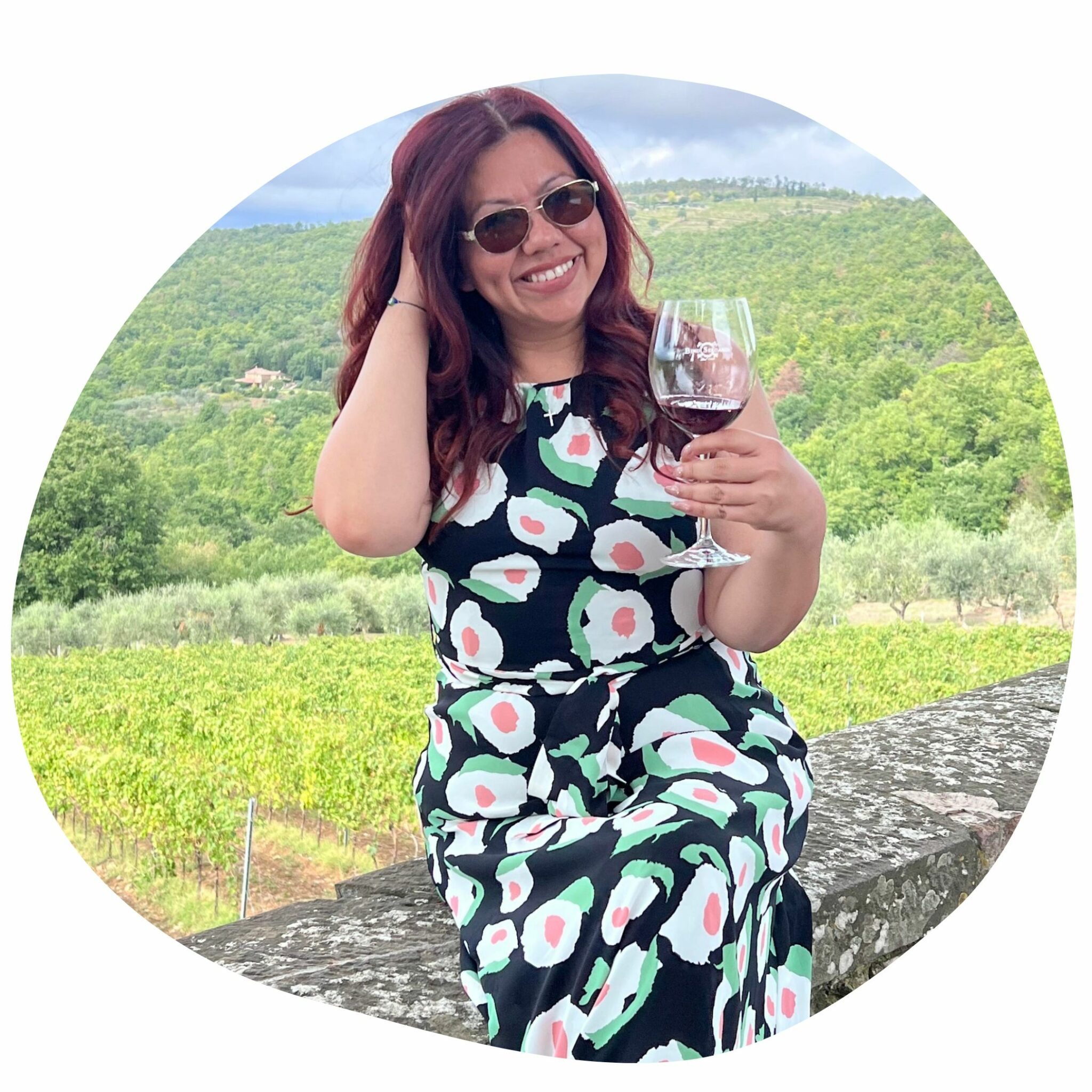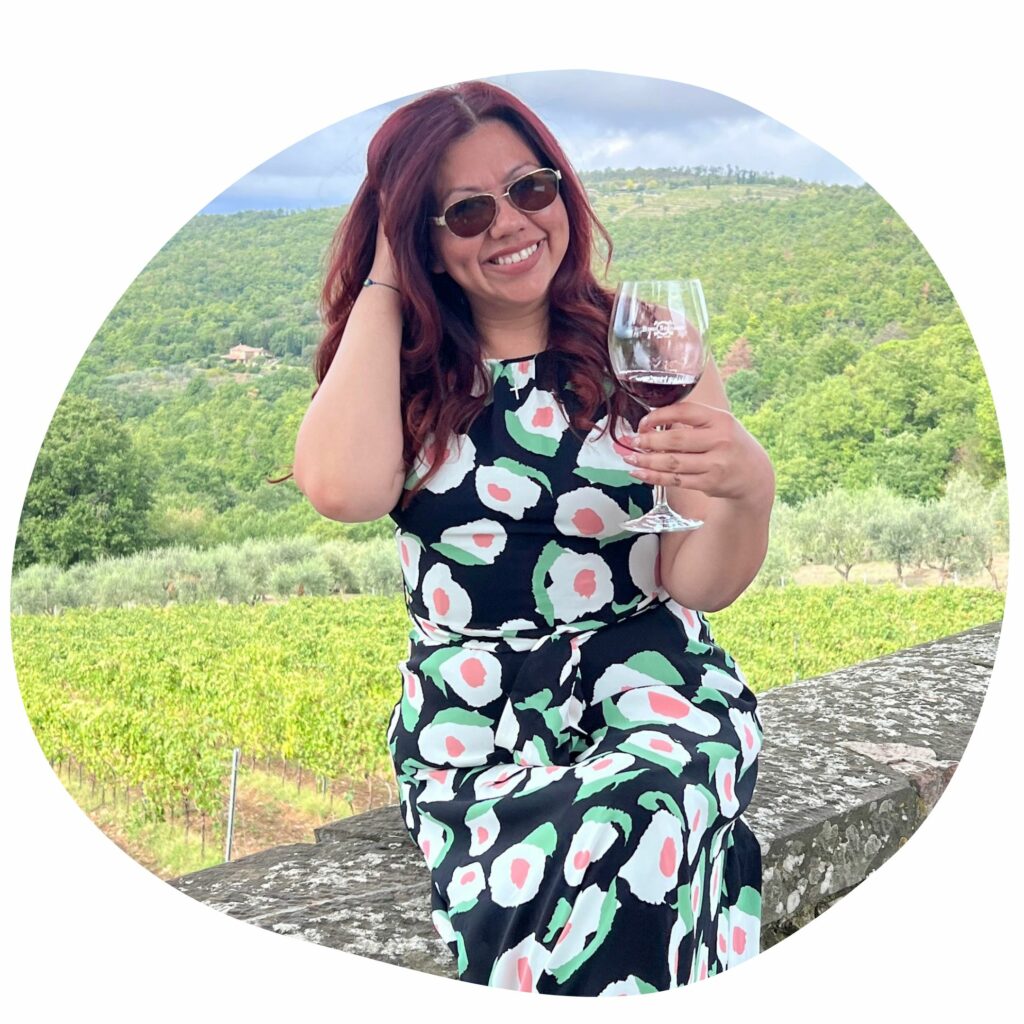 I booked this trip on a whim; as a birthday gift to myself. I am not a drinker and I don't eat a lot of pasta and I second guessed myself and consider NOT going. I'm so glad I did!!
The scenes are gorgeous. The places we visited are so enriched with beauty and the hosts are so gracious! The company I got to experience Tuscany with just made this trip so much better!
I personally don't have the time nor patience to book a whole trip for myself, much less excursions. I admire all of you who do these trips solo! But if you're like me, then I highly recommend ANY experience with Mar and her handy traveling experts. You just get on your flight and arrive! It's so easy and convenient
Thank you for the experience and memories!!

Sylvia, Florence & Tuscany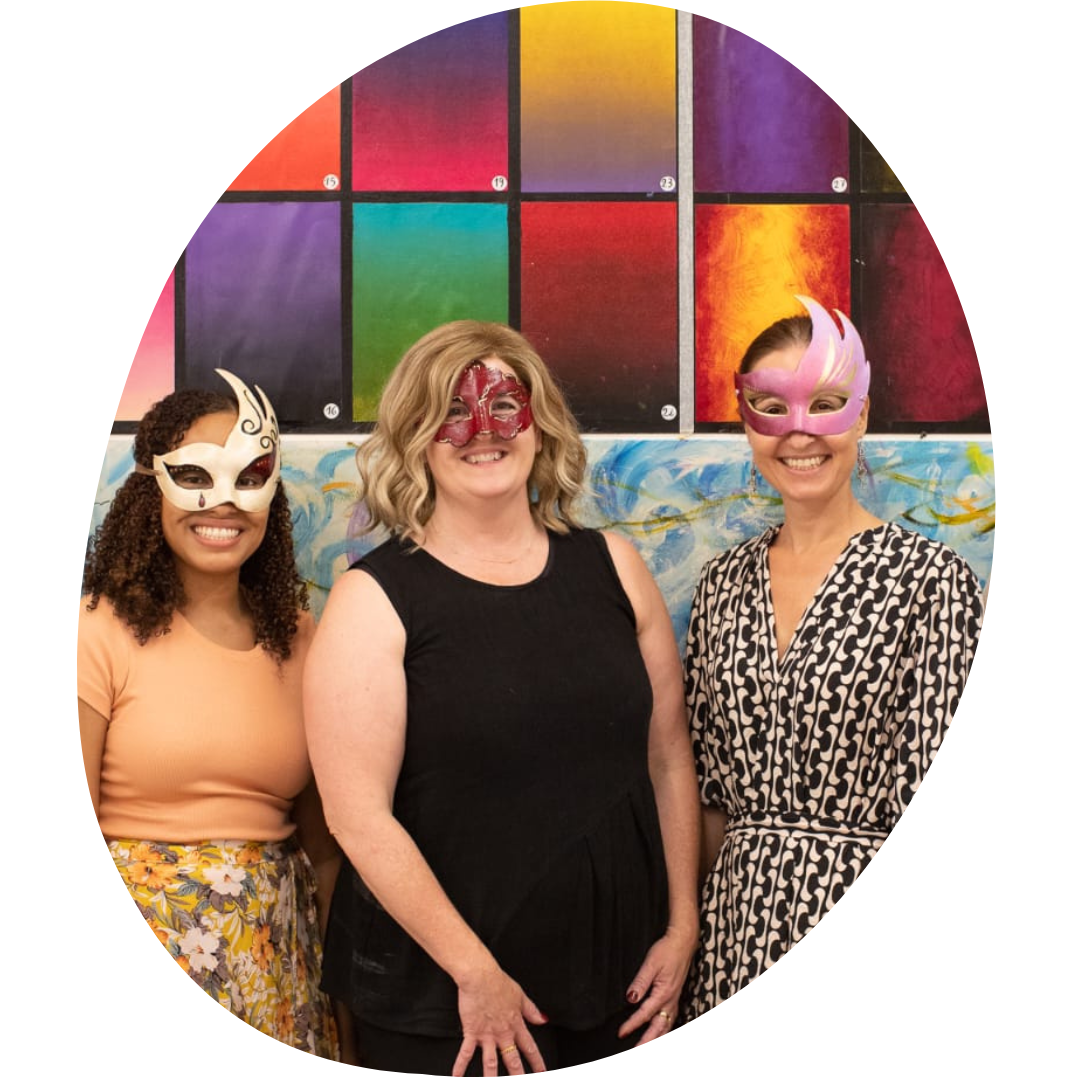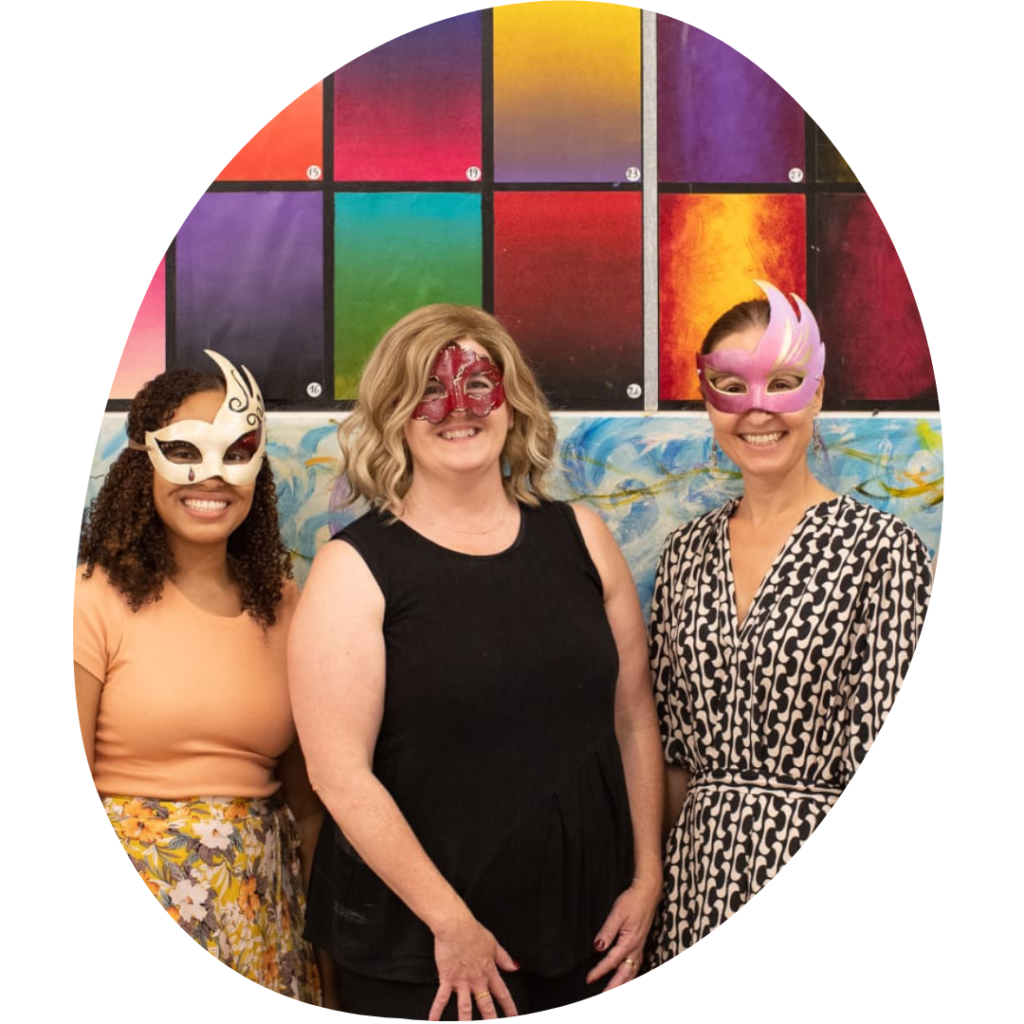 Had a fabulous time on the Glam Venice trip. Activities were well-chosen and fun, and I appreciated the focus on women-owned and run businesses.
I'd never been on an organized tour of any kind prior to this (I usually travel alone) and I really enjoyed the chance to experience Venice with a fun group of women and great guides.

Nora, Glam Venice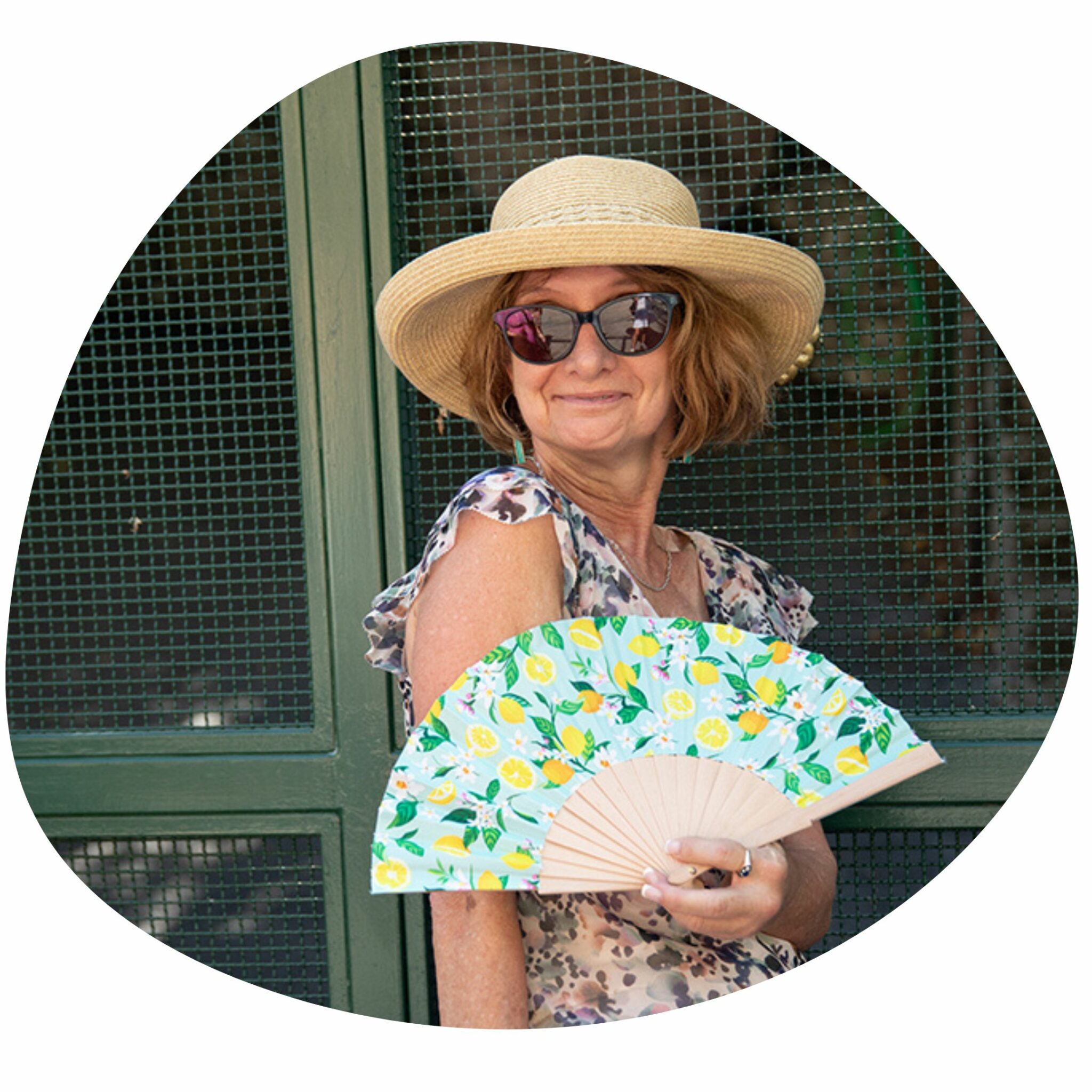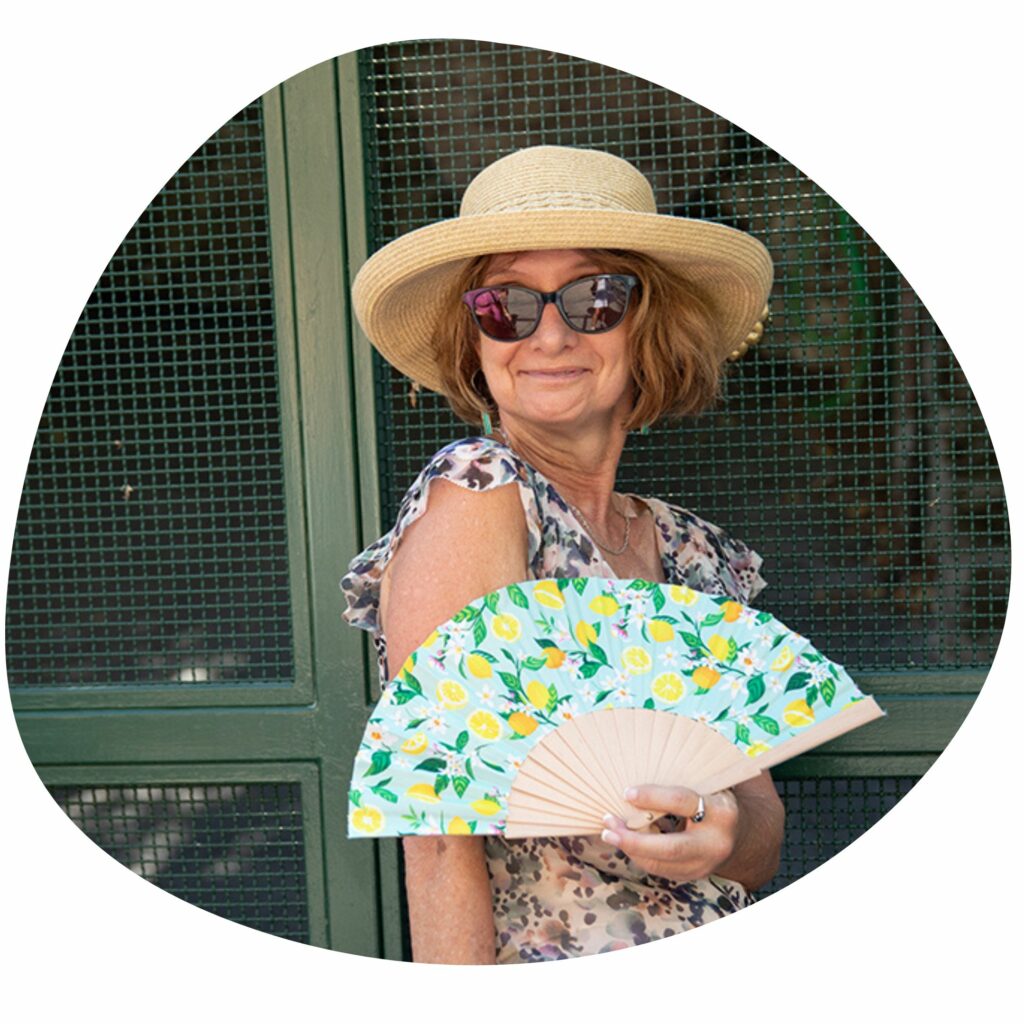 I joined the Amalfi tour, and it was so delightful! Our hotel overlooked the sparkling Mediterranean Sea, and the hotel's vibe was definitely Mediterranean and relaxed. We had wonderful, attentive service, and the entire staff couldn't have been nicer! I finally got to meet Mar, and she's as delightful as I anticipated she would be! Erin, our local tour director, was so helpful and they did a great job of guiding our tour.
Our itinerary was perfect for showing the beauty and culture of Amalfi. We toured a lemon farm and tasted lemoncello as well as other delicious treats! Our boat ride to Positano was spectacular, and if I hadn't broken my wrist earlier in Florence, I'd have jumped into the Sea with the others! It was wonderful anyway! In fact, when I discovered that a fall in Florence had left me with an injured wrist which turned out to be broken, Mar, Erin and the hotel staff all worked together to get me to the hospital and make sure I got treatment! I'm so grateful for their assistance!

Kim, Amalfi Coast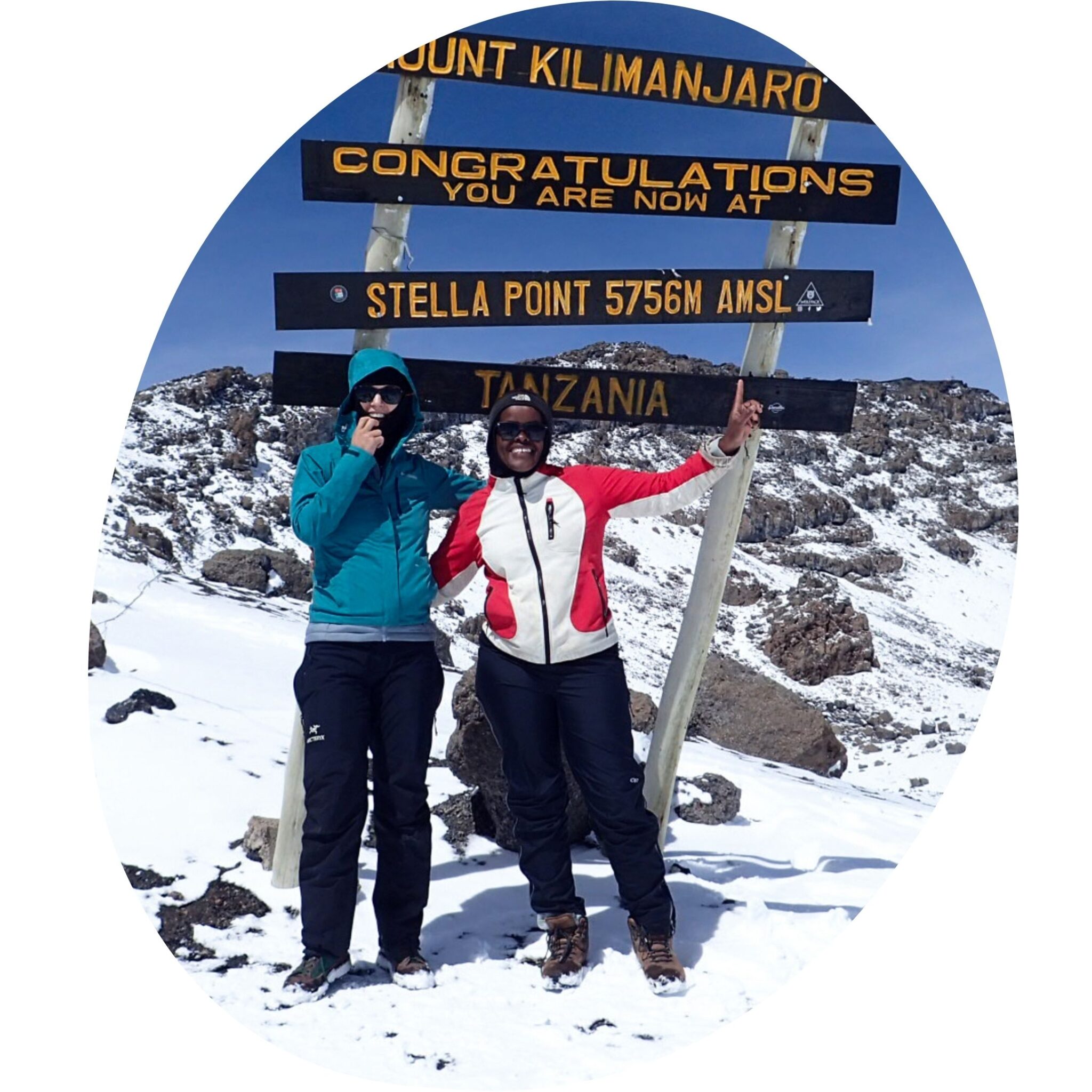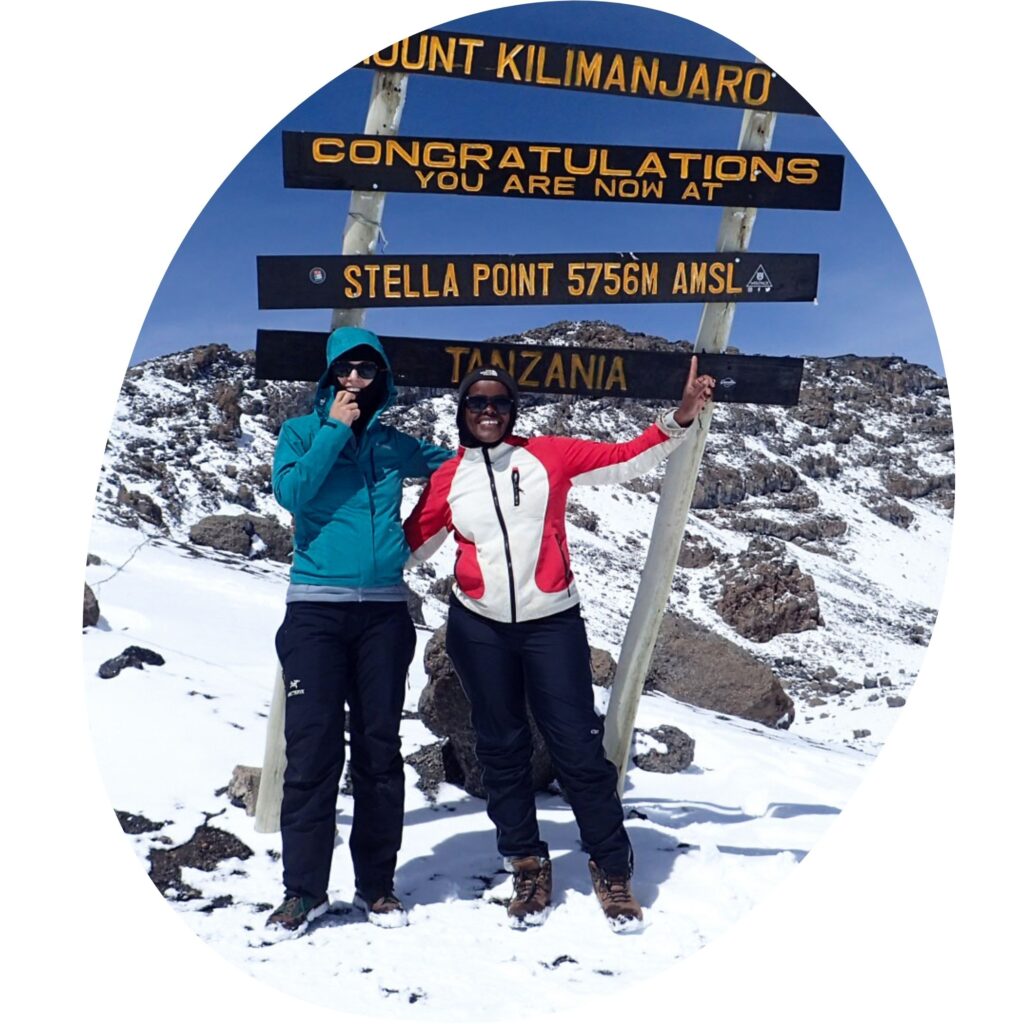 Climbing Kilimanjaro is the best thing I've done in my life. You feel like such a sense of accomplishment. I highly recommend it, you'll feel so proud of yourself at the end. Glory is amazing and she does a great job at guiding the pace.

Shelly, Kilimanjaro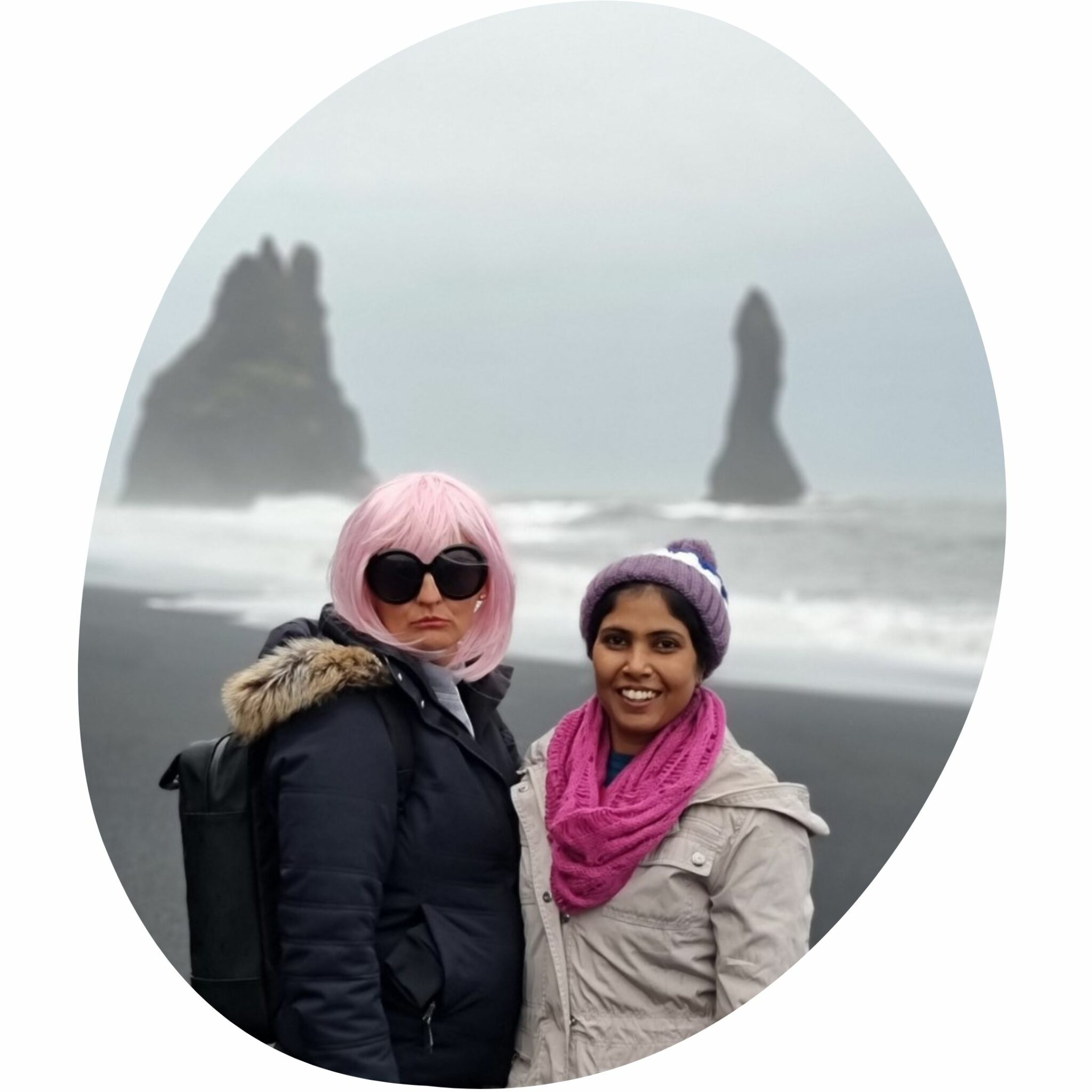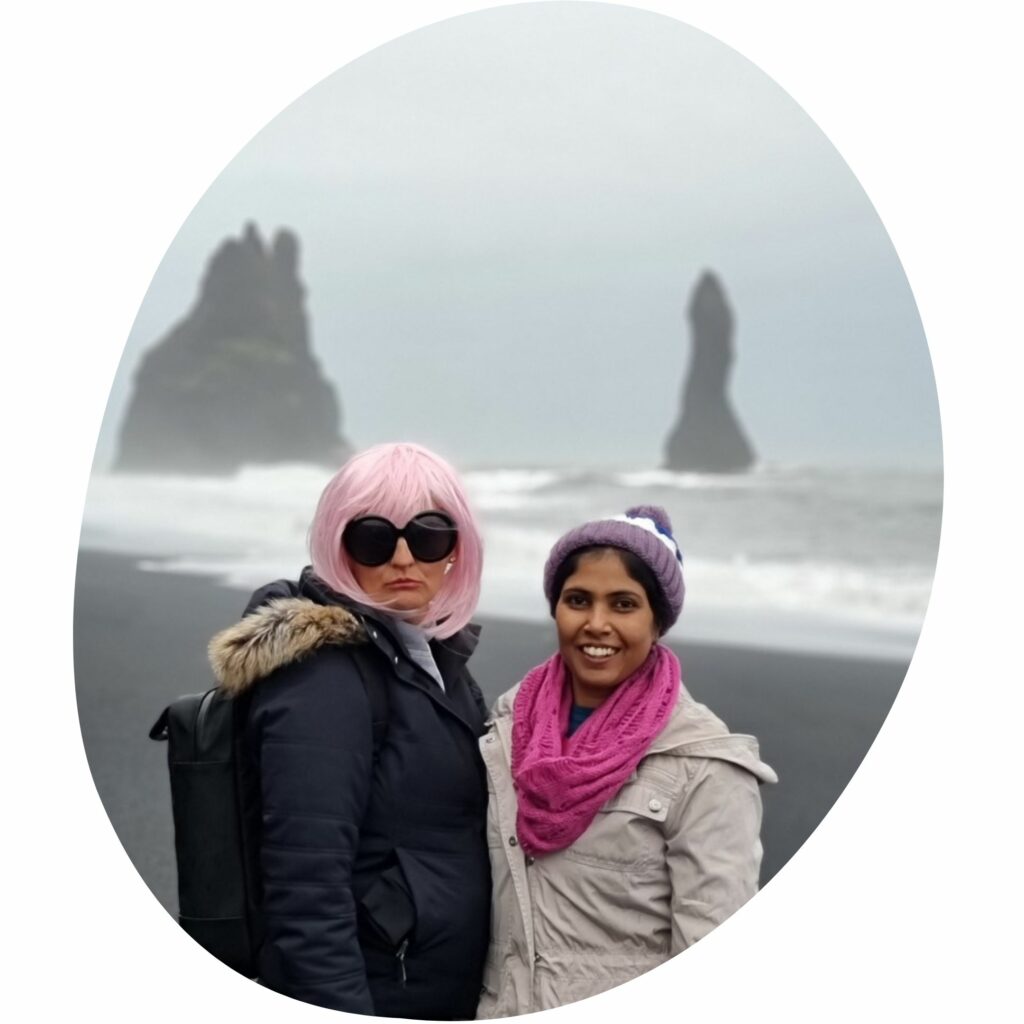 Akanksha, Iceland Wellness & Wilderness
I just returned from the Iceland trip which was from Oct 1st-8th. For me, it was a once in a lifetime trip and I never wanted it to end
. There are a zillion memories that I made in this trip.
At one time I was awestruck by the Glacier Lagoons, and next moment I am amazed looking at the lava ashes from recent volcanic eruptions. On one hand, my eyes were dazzled by shimmering glacier crystals lying all around on the Diamond beach and next moment I am listening to inspiring anecdotes from a local Icelandic farmer in her home sipping coffee and feasting on her home-made cookies. One day I am seeing a seal relaxing in the lagoon and next then I am petting the Icelandic horses. I am eating gourmet dinners and then I am having best possible authentic tomato soup in a greenhouse farm – right were they are being grown.
I am hiking inside a natural ice cave and then next I am scaling the slopes of a cliff. I have seen couple of waterfalls in my life but here I get to go behind them! I not only see them, I get to feel them as well. The Blue Lagoon and the northern lights sighting – I don't want to get started on that… I am at loss of words. Who gets to do all these and much more in just a week ! Well I did
For me the highlights were:
– a well planned itinerary which was covering all I wanted to see and more
– Our cool guide Saga. I guess if I recorded what all she shared, we can have a book written with that information on Iceland
Mar – who was not just ensuring everything is planned, but was a super fun company as well.
– the tour plan wasn't just written on papers but executed with perfection and details. We were given surprises on the tour too ! For example, meeting a women farmer of Iceland.
– our places of stay were awesome and trust me some were fancy !
– I am not a foodie but couldn't help gorging on the meals we were served. All the dietary restrictions were already taken care of. Nowhere I felt any issue because of my vegetarian diet.
– The trip gave me lots of flexibility. For e.g. I could have my own little explorations and hikes after done with the day's itinerary.
– The details shared for trip preparation (what to pack, what weather to expect, airport transfers etc.) were super detailed and explanatory. Every day we were detailed with plans for the next day, so it was easy to plan our timings.
– Immense patience that Mar & Meg have. They never backed down from answering any questions I had before or while taking the trip. This was my 1st overseas vacation, and Mar and Meg ensured that it was a special one.
I was initially skeptical in signing up, as the photos I looked from the Iceland trip gave me the impression that this might be limited to women from Europe/America. But I was so very wrong. I am from India and this trip was for me too. It is for every woman who wants to travel.
The cherry on the cake was the awesome group of women that I had. It was a perfect blend of women coming from different places, different stages of life with inspiring life stories who had just one thing in common – their love for travel. All I can say is I am so glad I took the trip. If in future if I plan anymore trips, I now know whom to reach out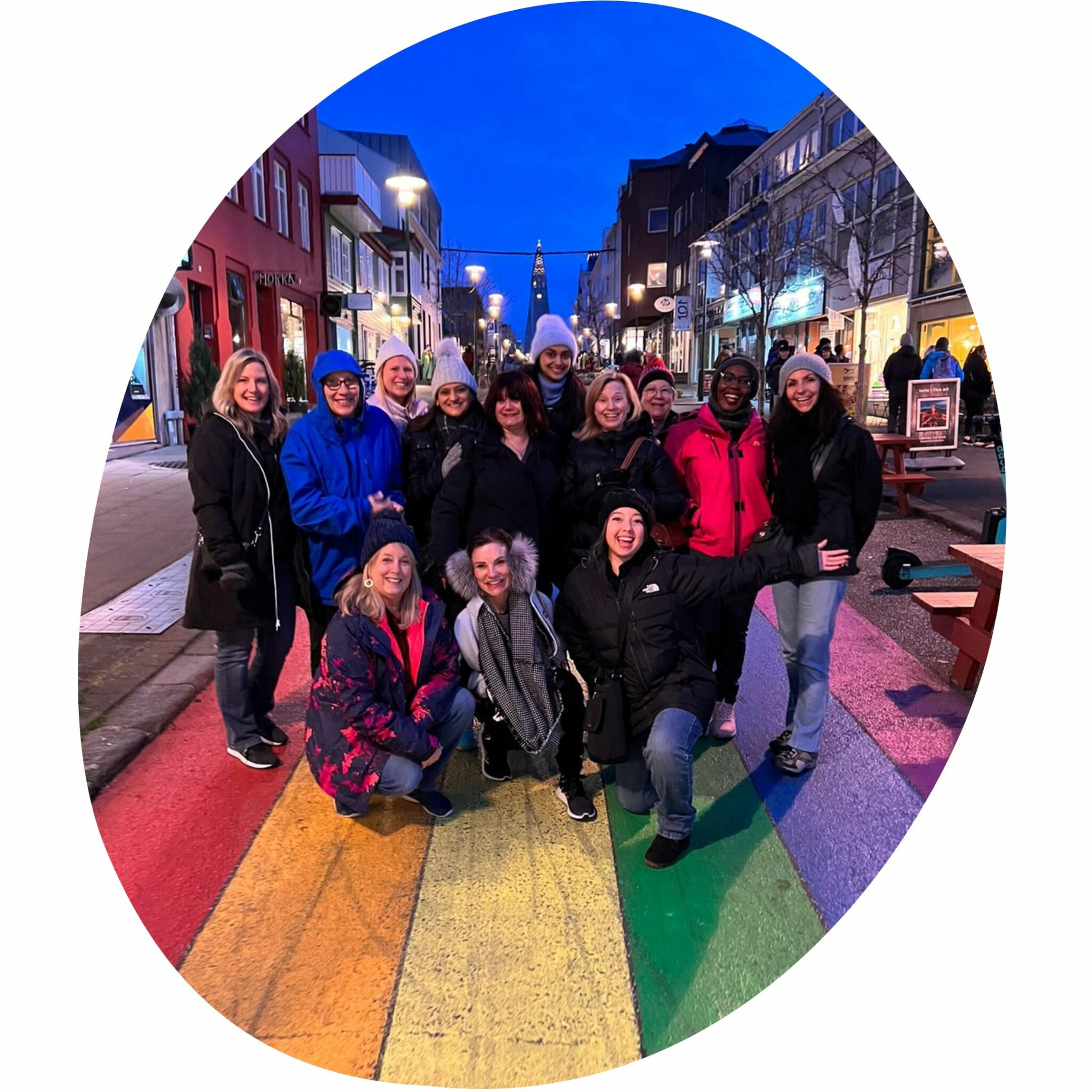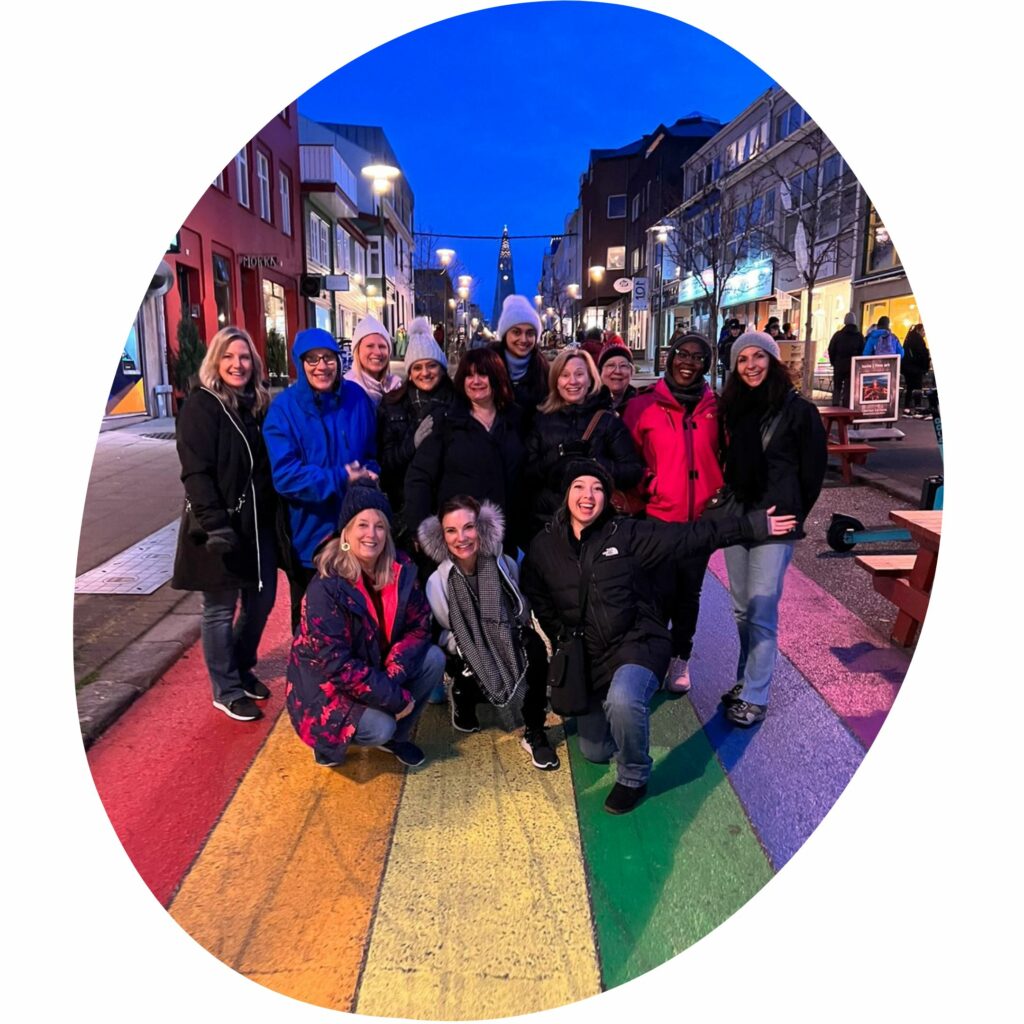 I just returned from a tour of Iceland with solo female travelers club. This was my first ever trip with a group. I highly recommend it.
Getting to Know all of the special women on this tour was amazing. I have new friends for life.The tour was very organized. We saw many things in a very short amount of time. The accommodations Were very nice and in great locations. The activities and guides were outstanding. I am already planning my next trip.

Donna – Iceland Wellness & Wilderness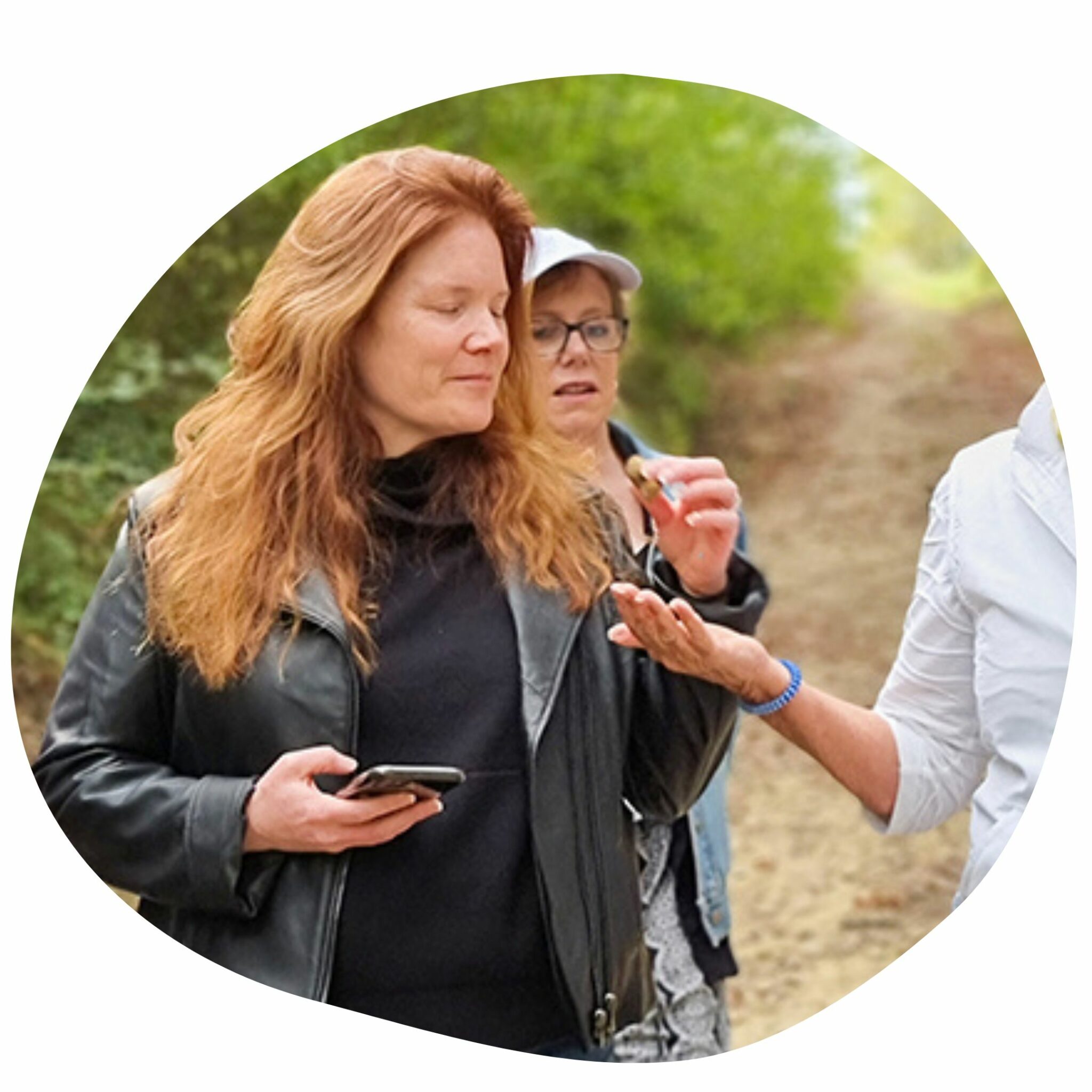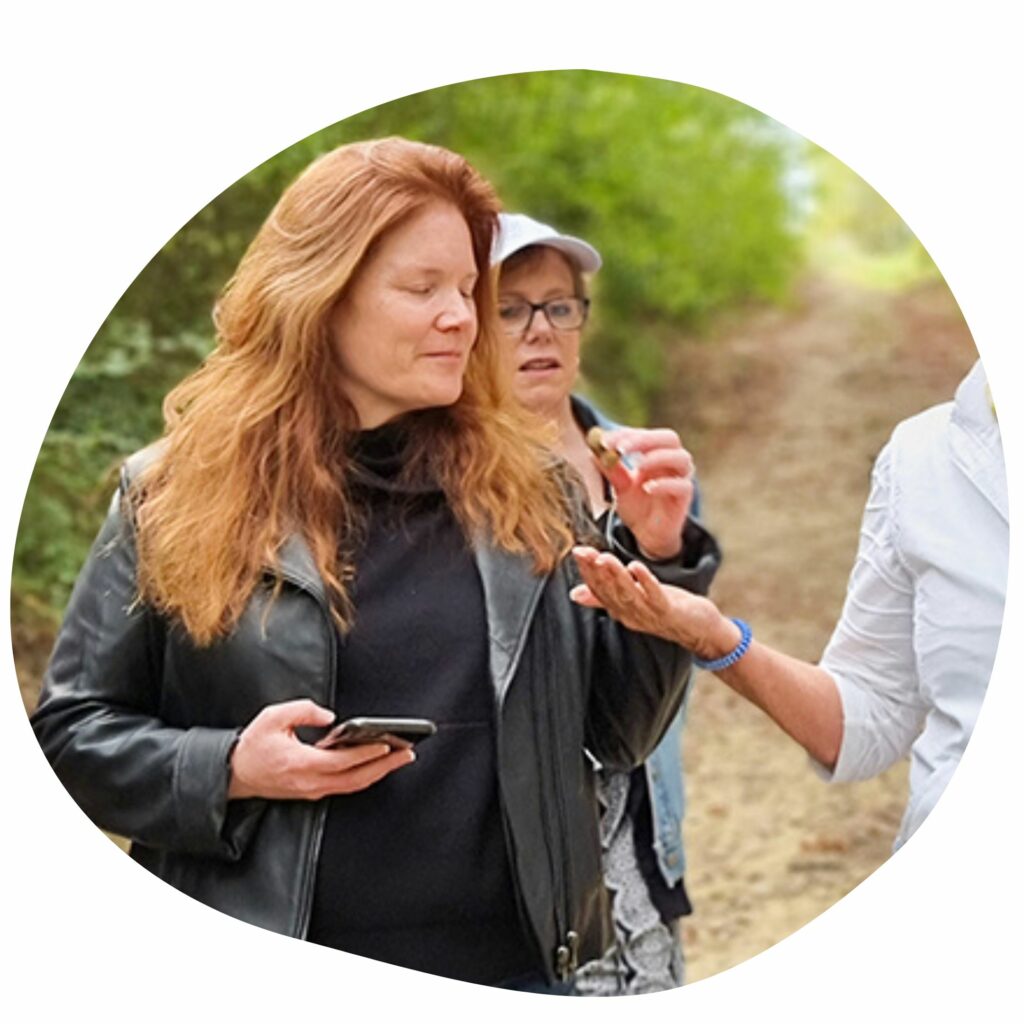 I got home from the Tuscany trip about 2 weeks ago and am still marveling about what an incredible travel experience it was. I had never gone on a group tour before, and I'm so glad I signed up. The itinerary was full of amazing and unique experiences I wouldn't have had if I'd planned my own trip — truffle hunting, visiting a cashmere goat farm, staying at a rustic B&B tucked away in central Tuscany.
Incredible wine and food, lovely accommodations. The tour guides were fabulous–charming, knowledgeable and fun. The group of women was super to travel with. I appreciated that the itinerary allowed for time to relax. I would do it all over again and am definitely planning to do another trip with Solo Female Travelers in the future.

Delia, Florence & Tuscany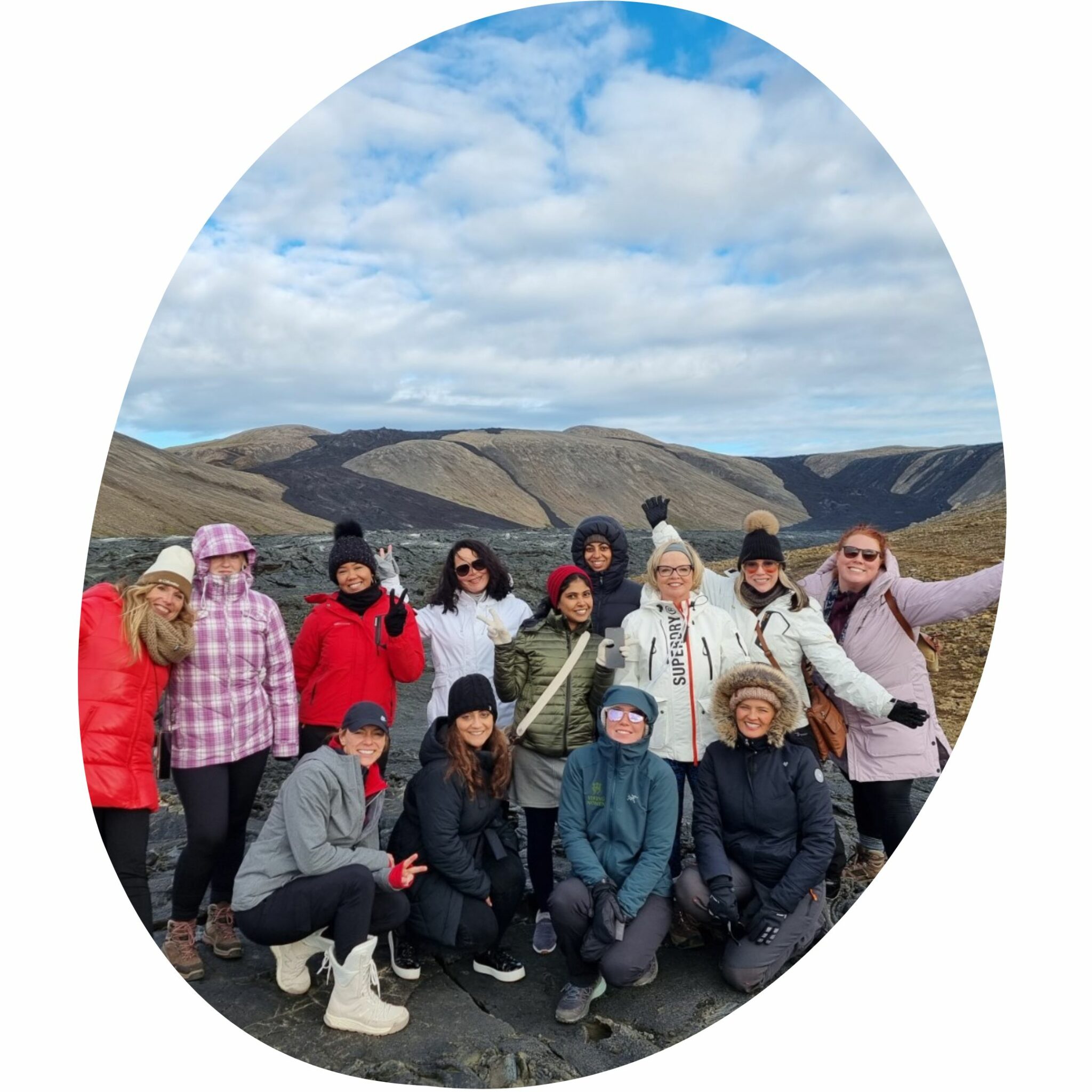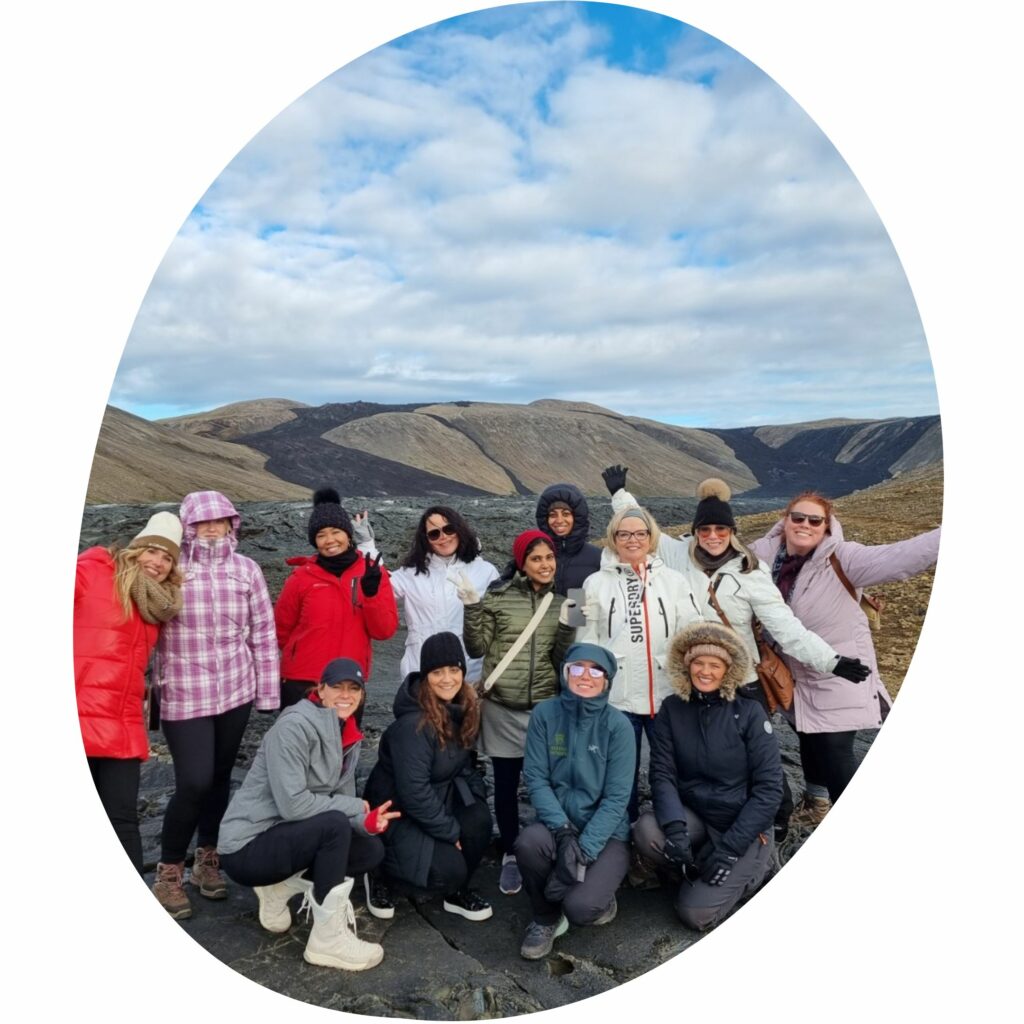 My Iceland trip with Solo Female Travelers Club was the best trip ever!!!! Everything was planned and top notch! Luxury hotels, delicious food, seeing the best Iceland has to offer!
We were so lucky to have Mar on our trip and our local guide, Saga, made the trip extra special by adding personal touches by visiting her best friends sheep farm, told all the myths, and her childhood stories of growing up in Iceland.
Leave the family home and take a trip for yourself! You'll meet women from all over the world. It's seriously the best way to travel.

Guest, Iceland Wellness & Wilderness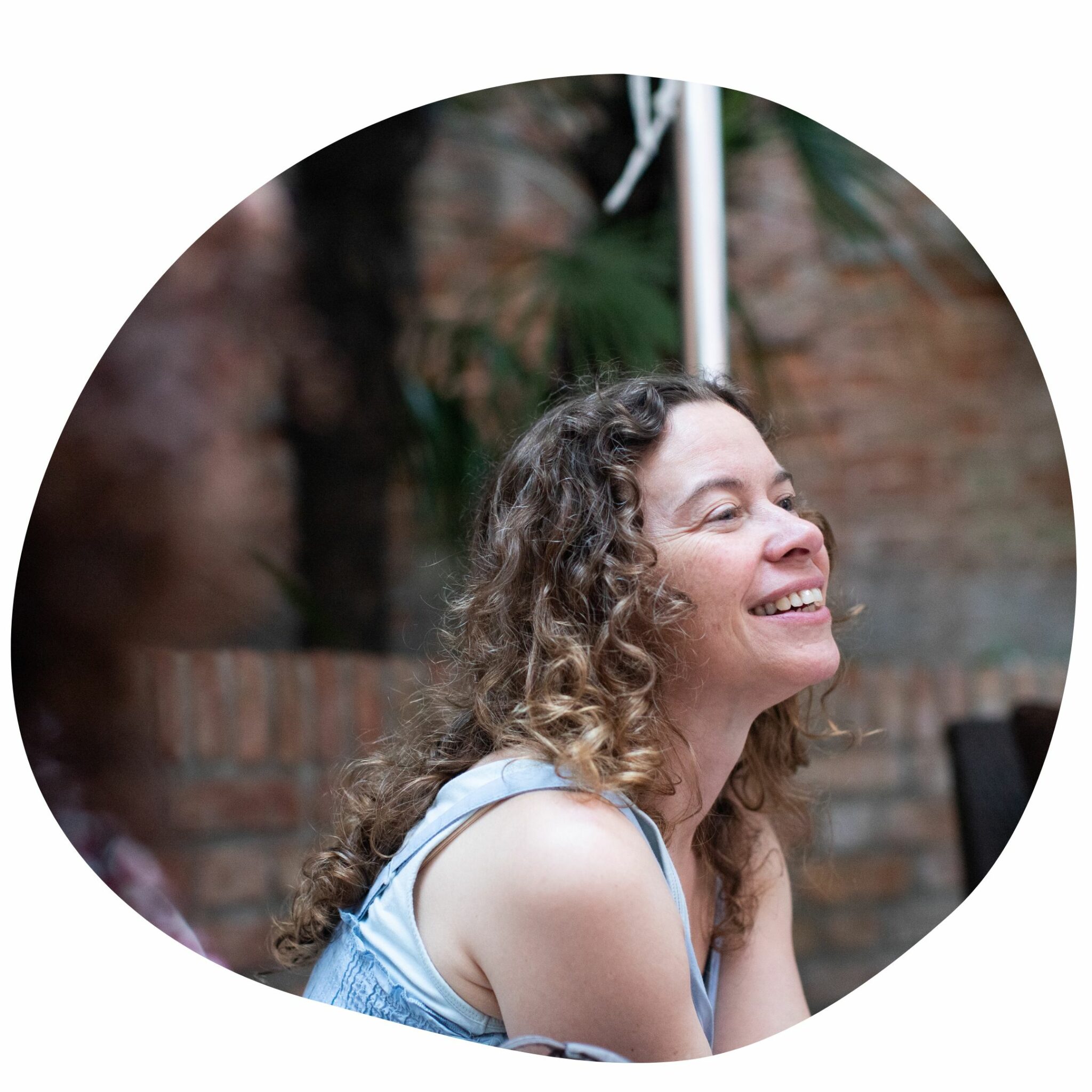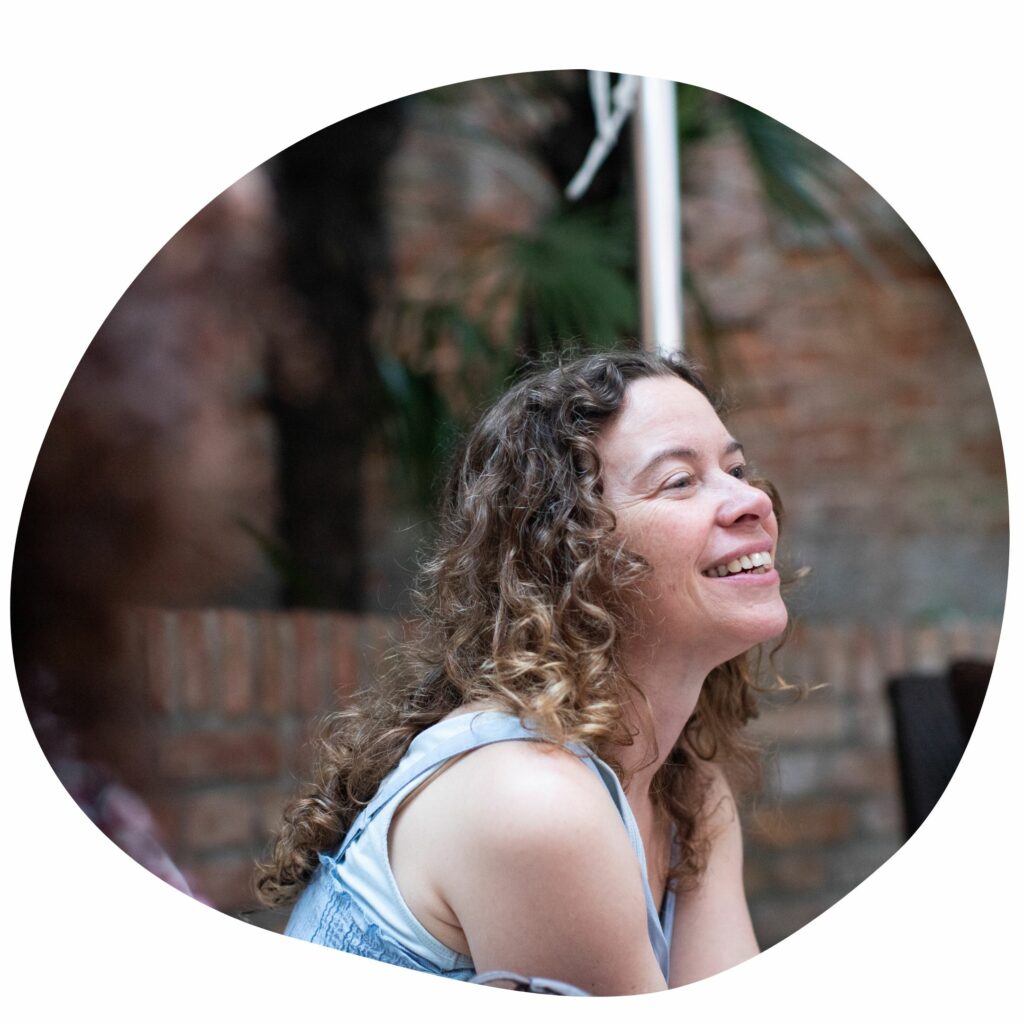 Just coming home from the Venice trip. The communication from booking and planning and emails getting ready were very detailed and when I sent an email with a question, response time was generally within 24 hrs which is very good I think. Once I landed in Venice and found my way to the hotel, the itinerary was known and Mar was communicating in our What'sApp group page.
Each day was great and exactly as planned. Meeting the other ladies on the trip was fun and I enjoyed traveling and spending time with new people, I learned so much about solo travel and new areas to visit. Solo Travelers group is great and I definitely recommend them. Mar and Erin, the guides were awesome and made me feel right at home. Some afternoons I spent by myself exploring but mostly I stuck with the group. The hotel and food was amazing! And I plan to follow the ladies I met on social media and stay connected.
If anyone is on the fence on trying this group, just do it! you won't regret it!!

Angie, Glam Venice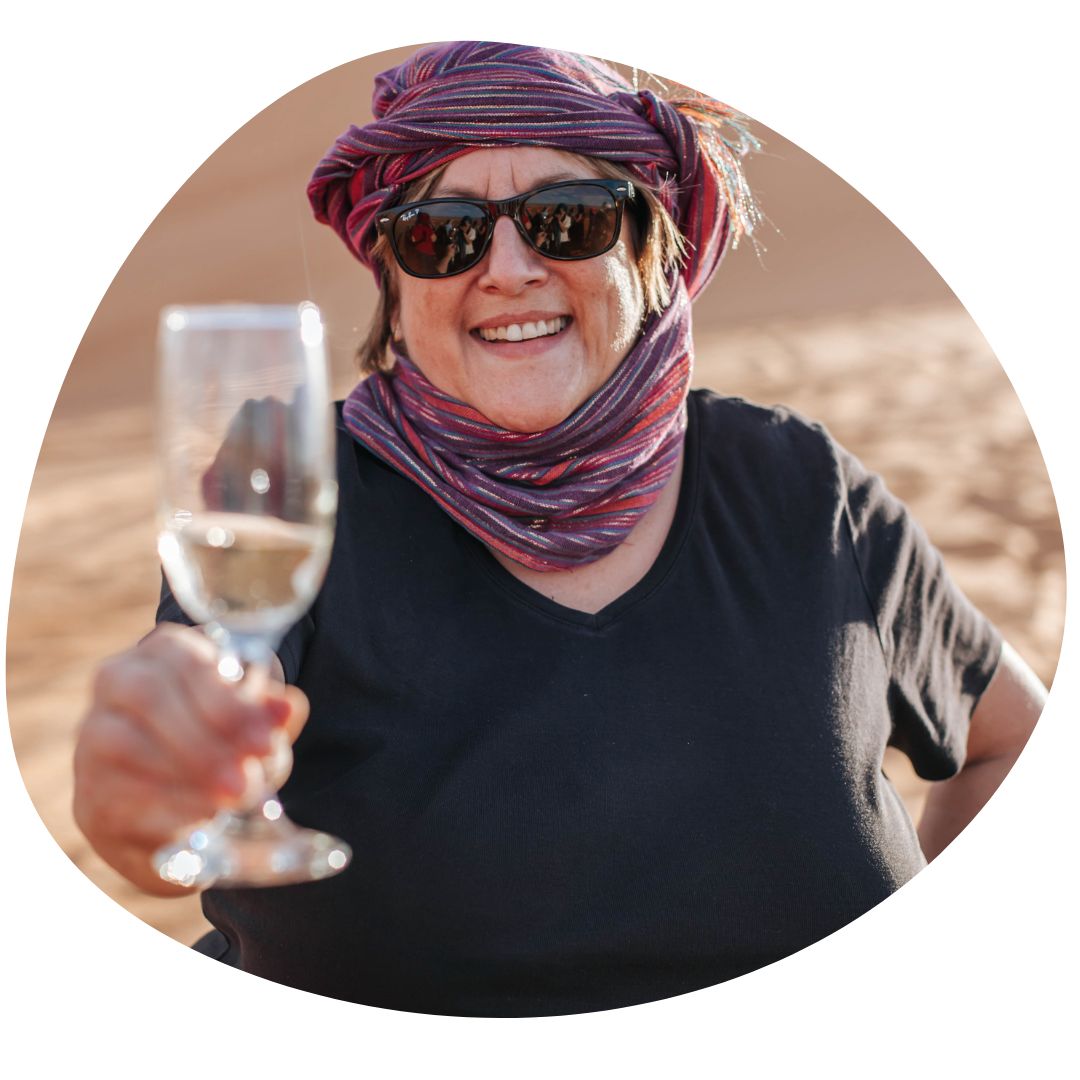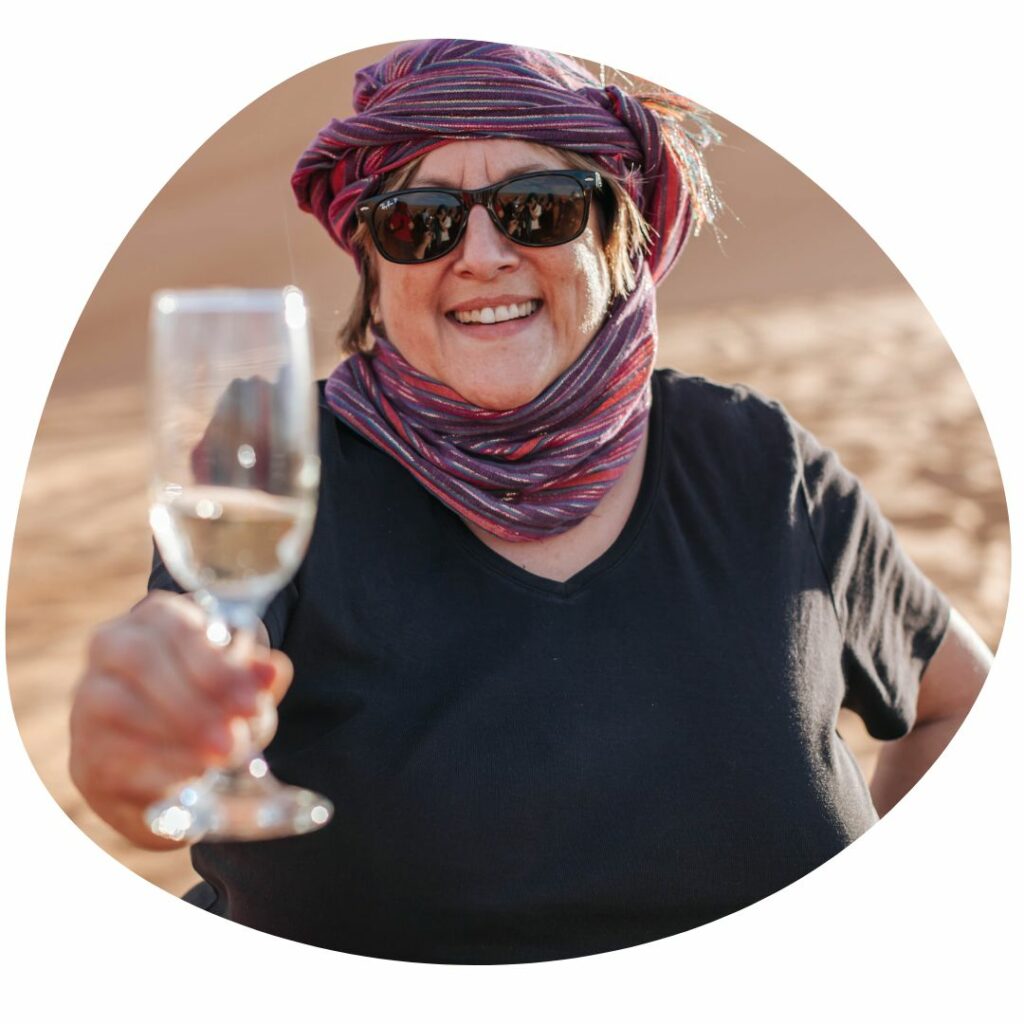 Awesome is one of the words I would use to describe our tour of Morrocco!
From my first contact with Mar and Meg, to the added bonus day this tour surpassed all my expectations. Our daily itinerary was jam packed, our guide Mariam was amazing and our accommodations were a great mix of traditional riads and hotels, both extremely comfortable. Female empowerment was the theme for this tour and we experienced that with every guide, cooperative and restaurant we had a chance to visit.
The added bonus of talking with activists lead to an increased understanding of how women live in this part of the world. I would highly recommend this trip.

Jane, Morocco Sounds & Sights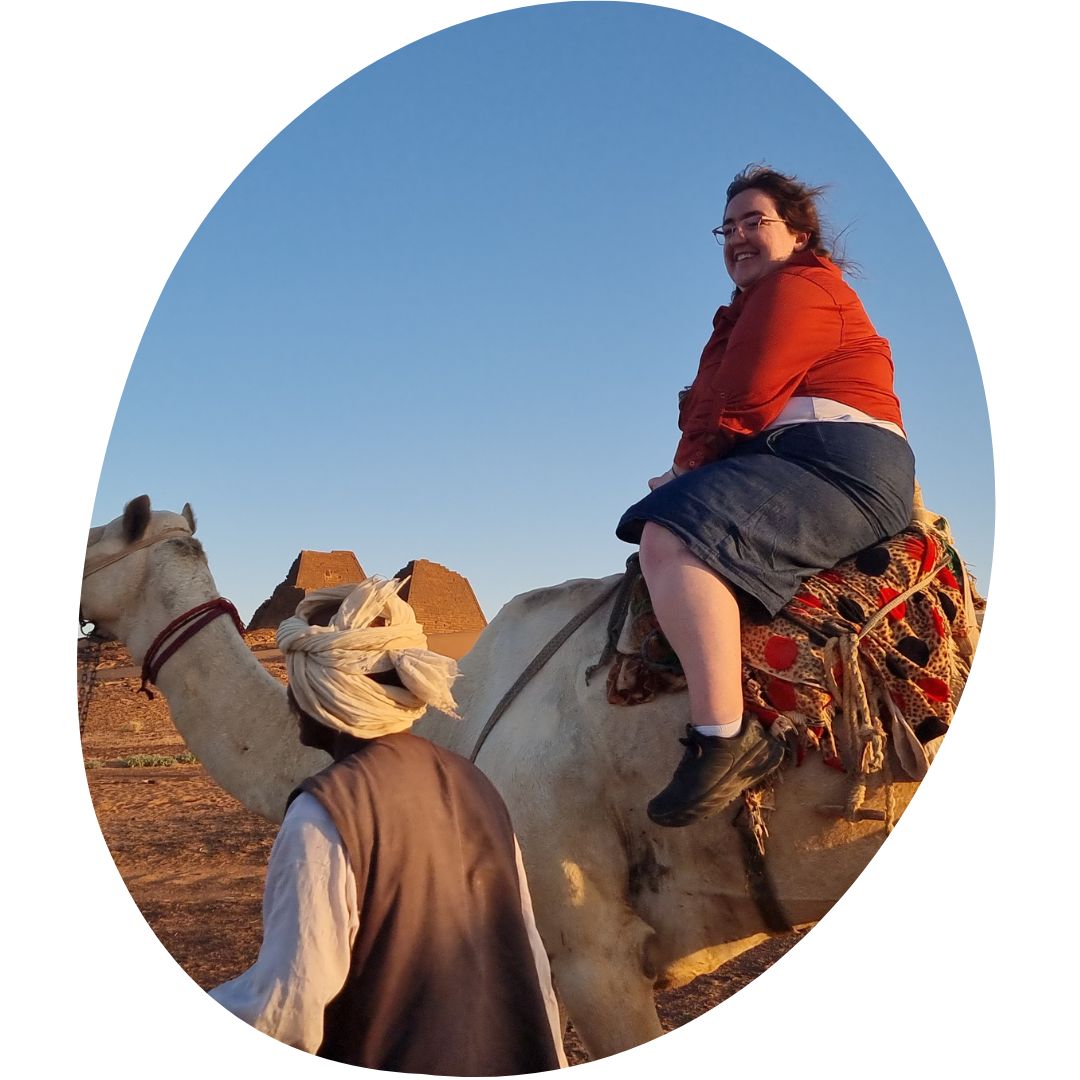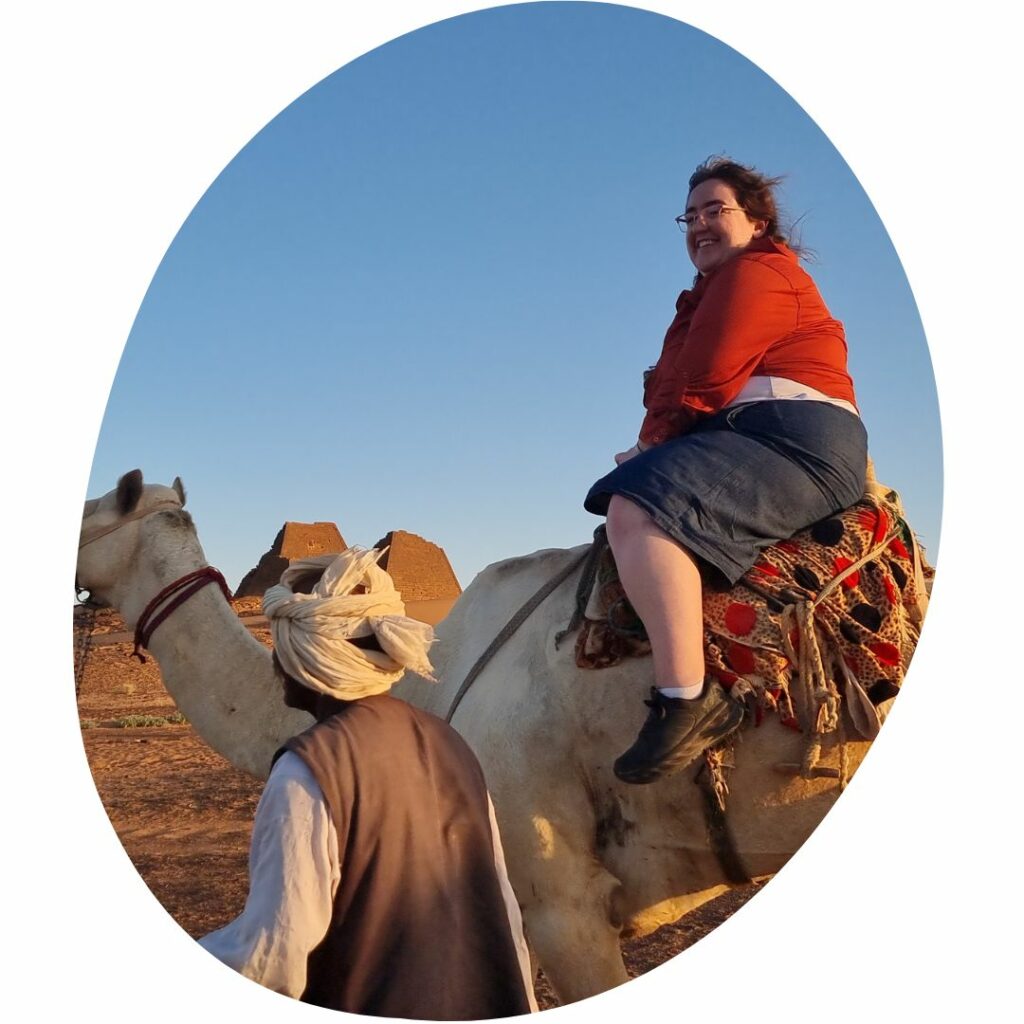 I was on the Sudan trip this month and it was the most incredible experience! I can't say enough good things about Mar and SFT- from pre-trip communication to accommodations and daily itinerary. We had a wonderful time and it was by far the smoothest trip I have been on post covid. Visit Sudan with SFT, you won't regret it!
Maureen – Ancient Sudan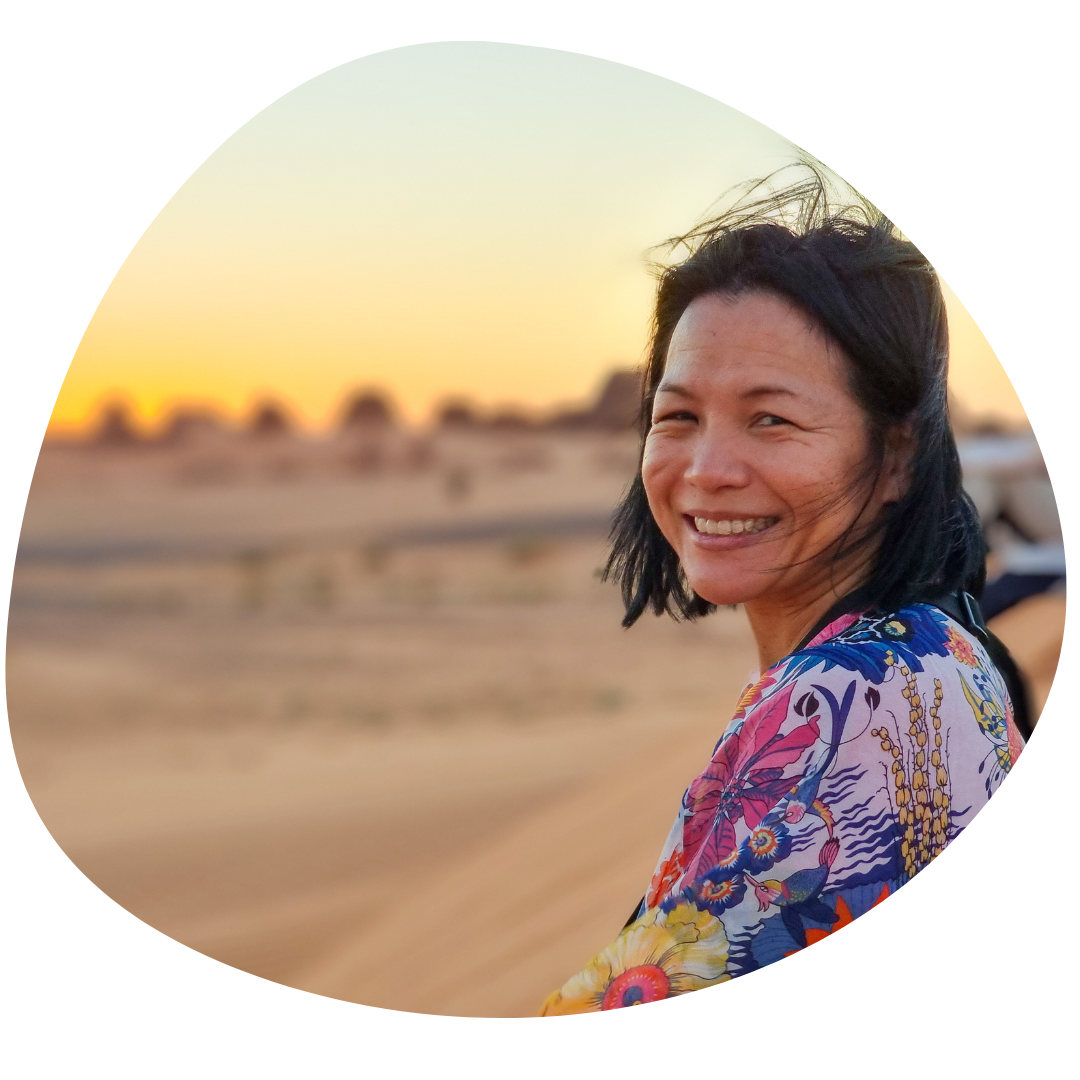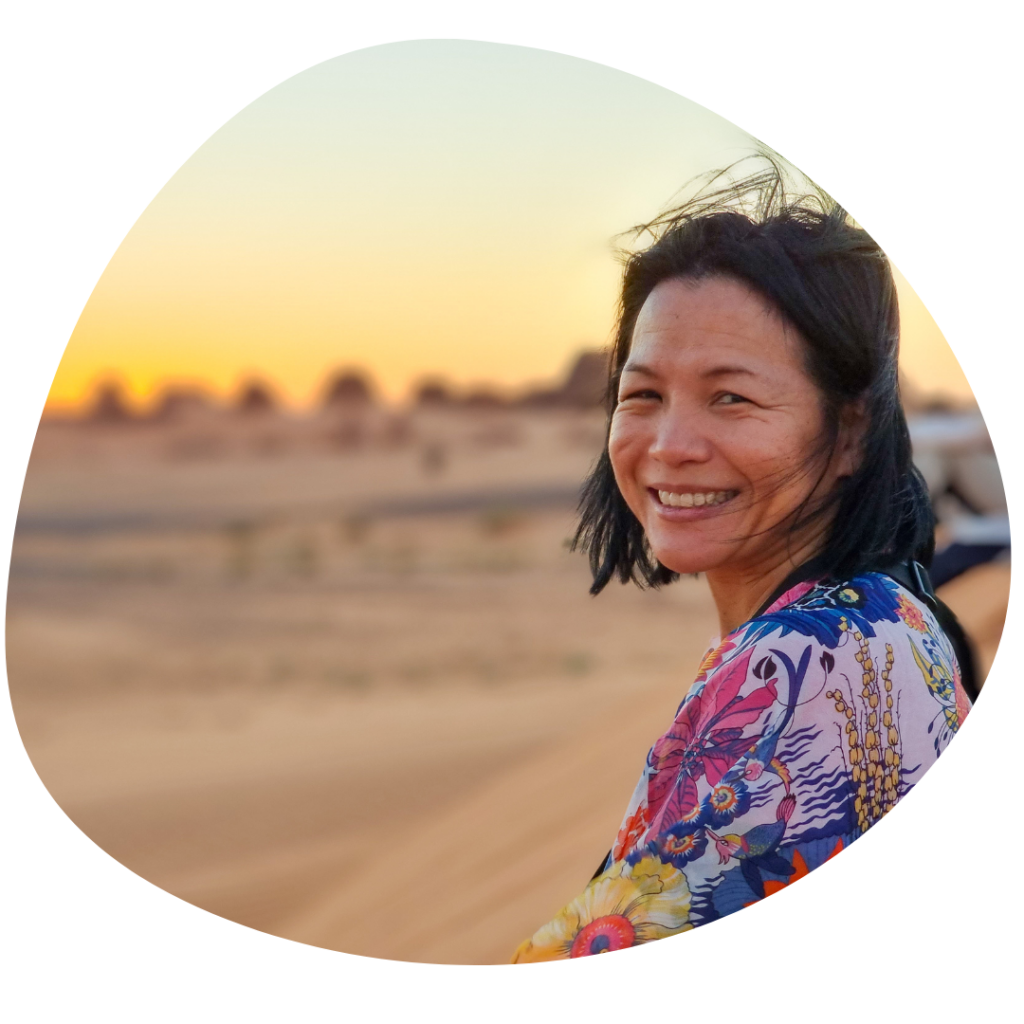 This trip to Sudan exceeded my expectations!
I traveled to so many places in the past but had not much idea about Sudan or its culture or even what to expect at all. I felt so grateful to be able to experience such unique places and cultural events that Sudan had to offer, to be taken care of so well by SFT, Diba and our drivers and to be able to meet like minded, easy going and many fun travelers on this trip. It is definitely a once in a lifetime lifetime experience and I highly recommend it to anyone who's adventurous, curious about the world/culture and/or looking to travel and be mesmerized by off the beaten path destinations like Sudan.
Joop – Ancient Sudan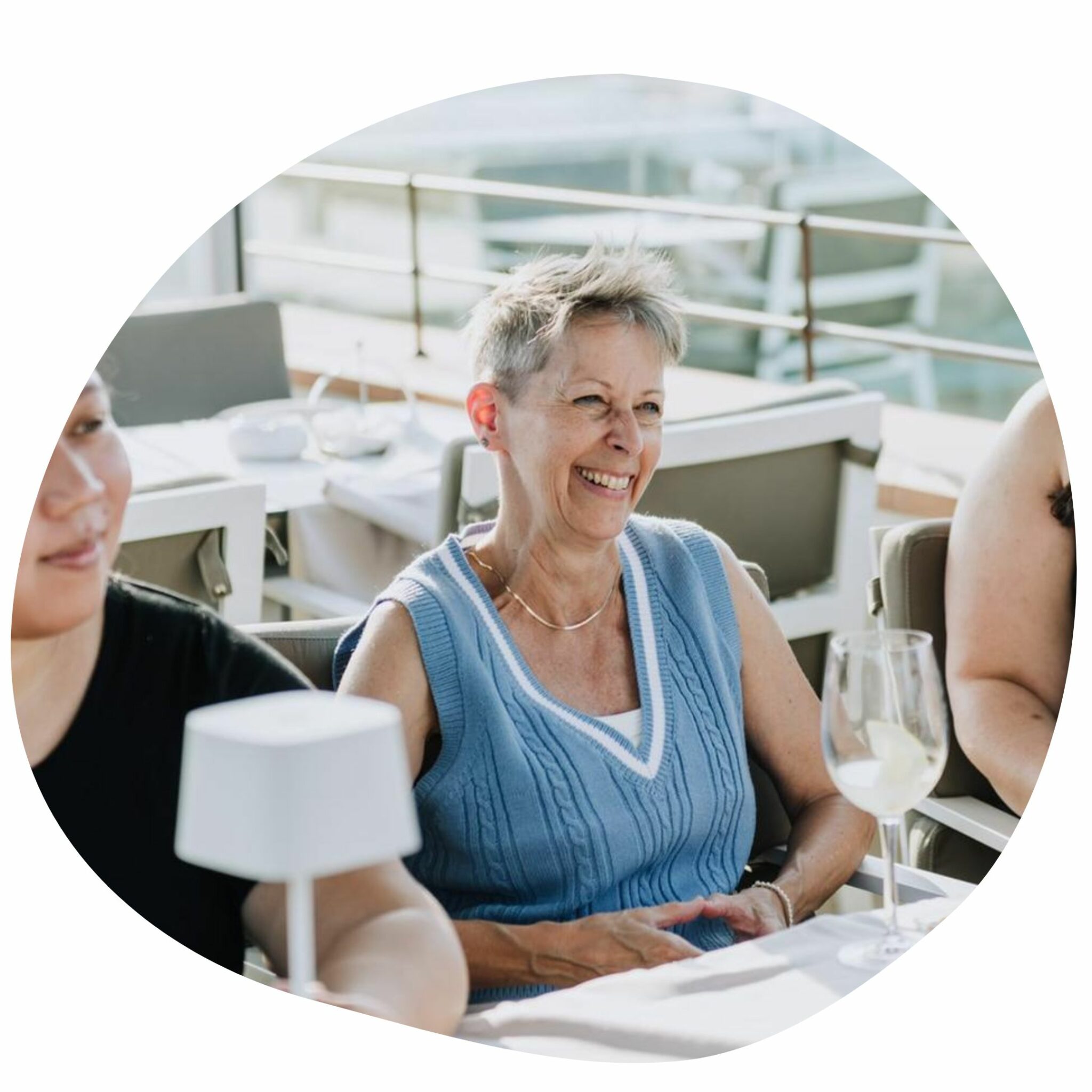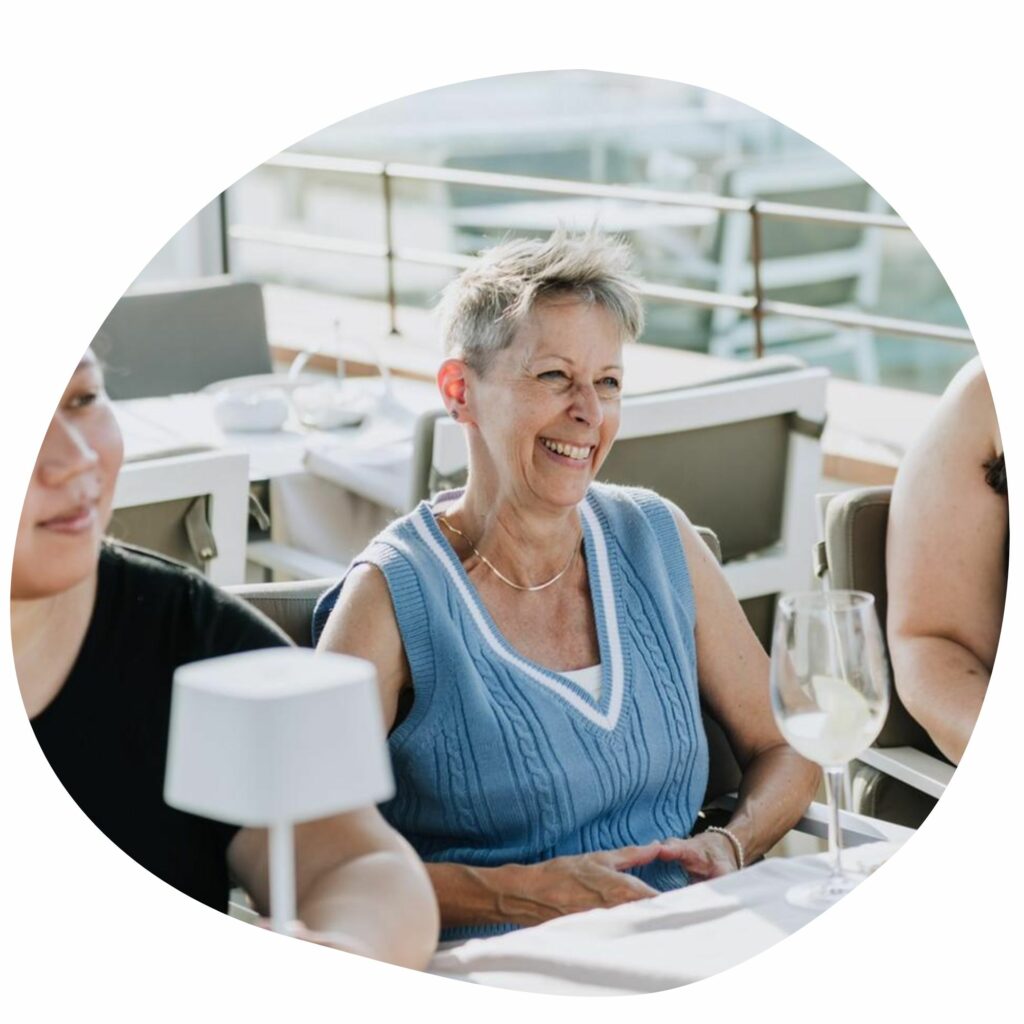 Just came back from Tuscany with SFT and I highly recommend this tour or any tour with them.
For me it was the dream of a life time, I've waited 25 year to go to Tuscany and I'm so happy I chose them. The total experience, from the food, the places we visited, the people we met, everything was perfect. Above all, the friends I made on this trip, solo female travelers of all ages, from everywhere in the world.
We bounded, we sometimes had meaningful conversations, other times we laugh 'til we cried ! Memories that I will cherish for a lifetime. Thank you Mar for organizing this trip and making it runs so smoothly. Already looking forward to my next trip with SFT, in 2023. Will it be France or Scotland… we'll see, my name is on the waiting list. In the meantime, I'll be going to London with one of the lady friend I met on the Tuscany tour. We'll be reminiscing the great memories for sure !
Manon – Florence & Tuscany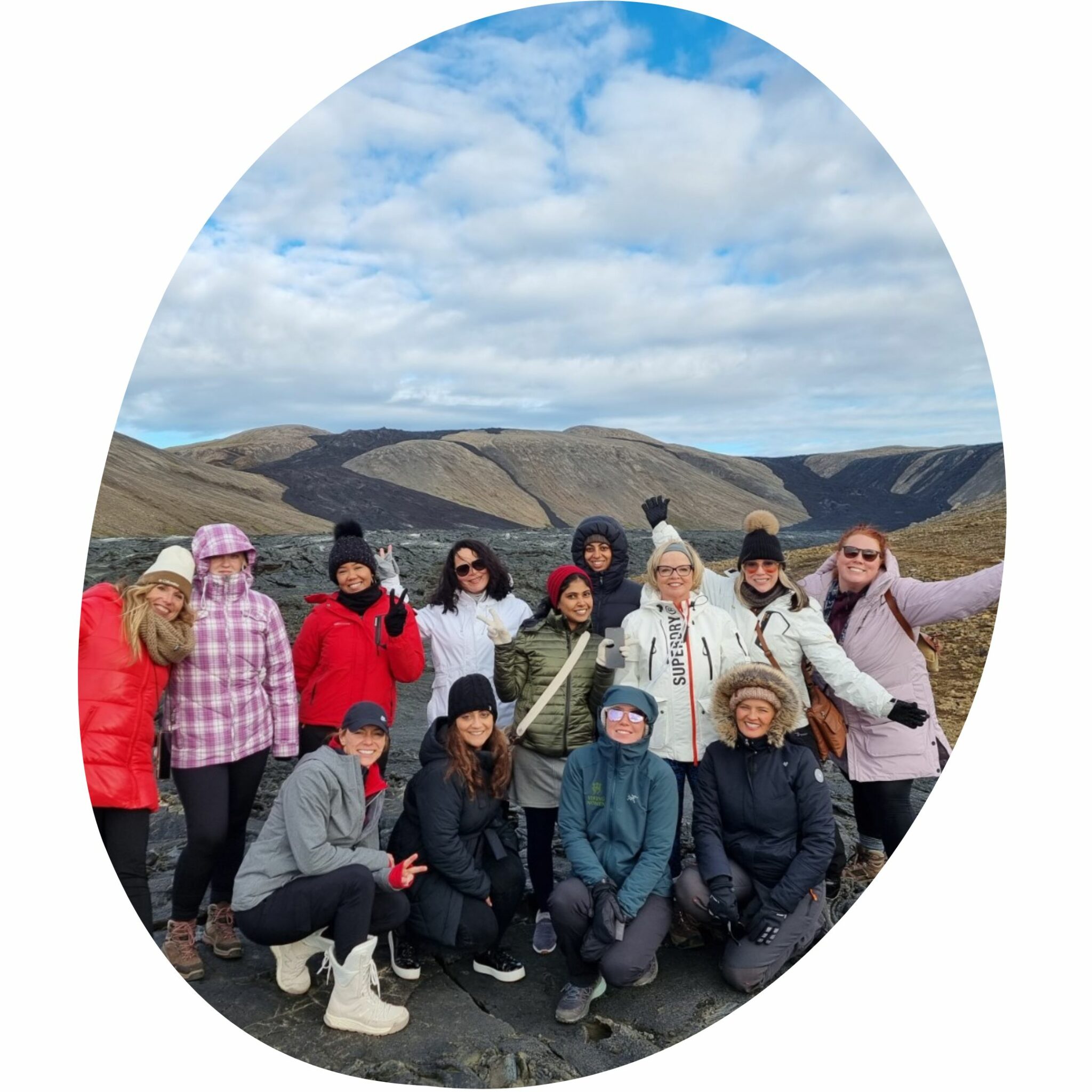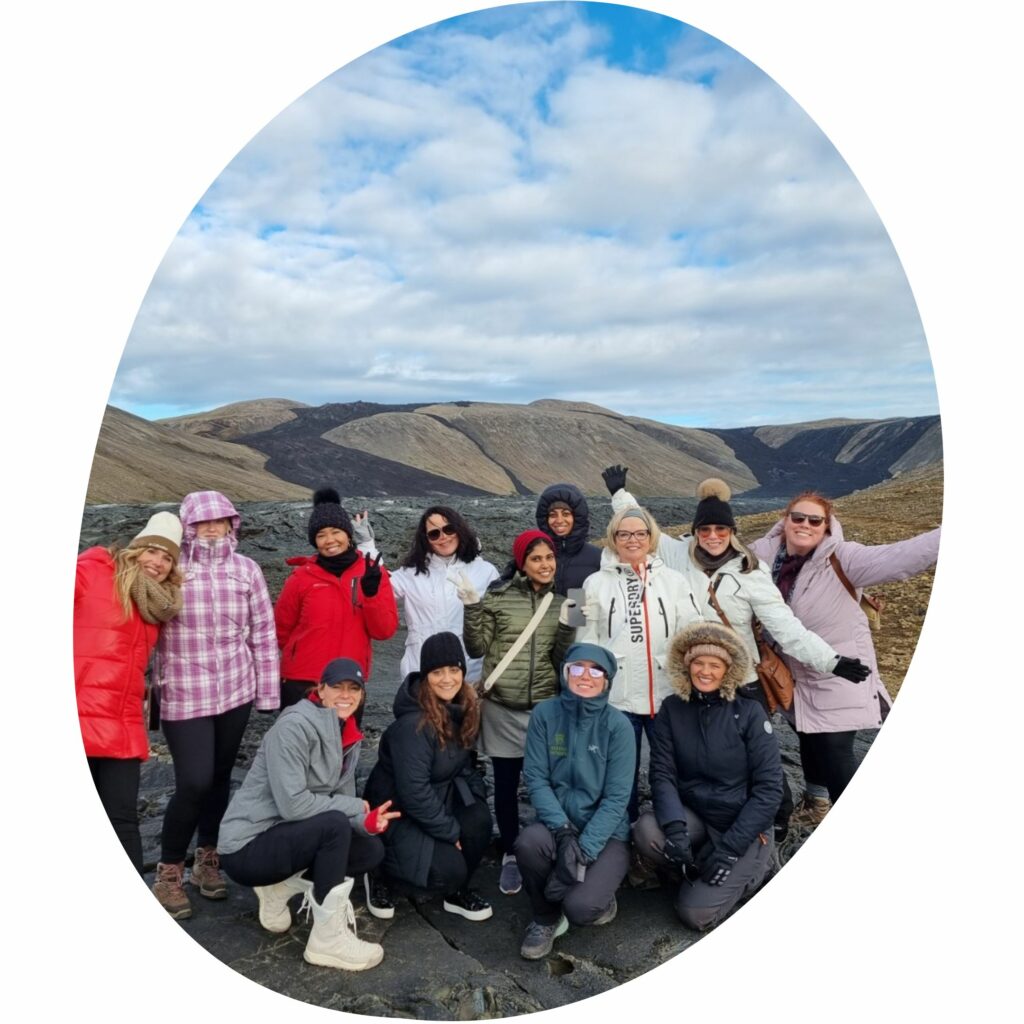 Iceland was the trip of a lifetime!
Mar and our local guide were fantastic and I thoroughly enjoyed every stop on the itinerary, the hotels, the restaurants, and the amazing scenic drives in between!
I am always the one planning out each and every detail for my trips and it was SO nice to have everything planned out already for a change! Can't wait for the next one!
Thank you so much for the memorable experience!.
Guest – Iceland Wellness & Wilderness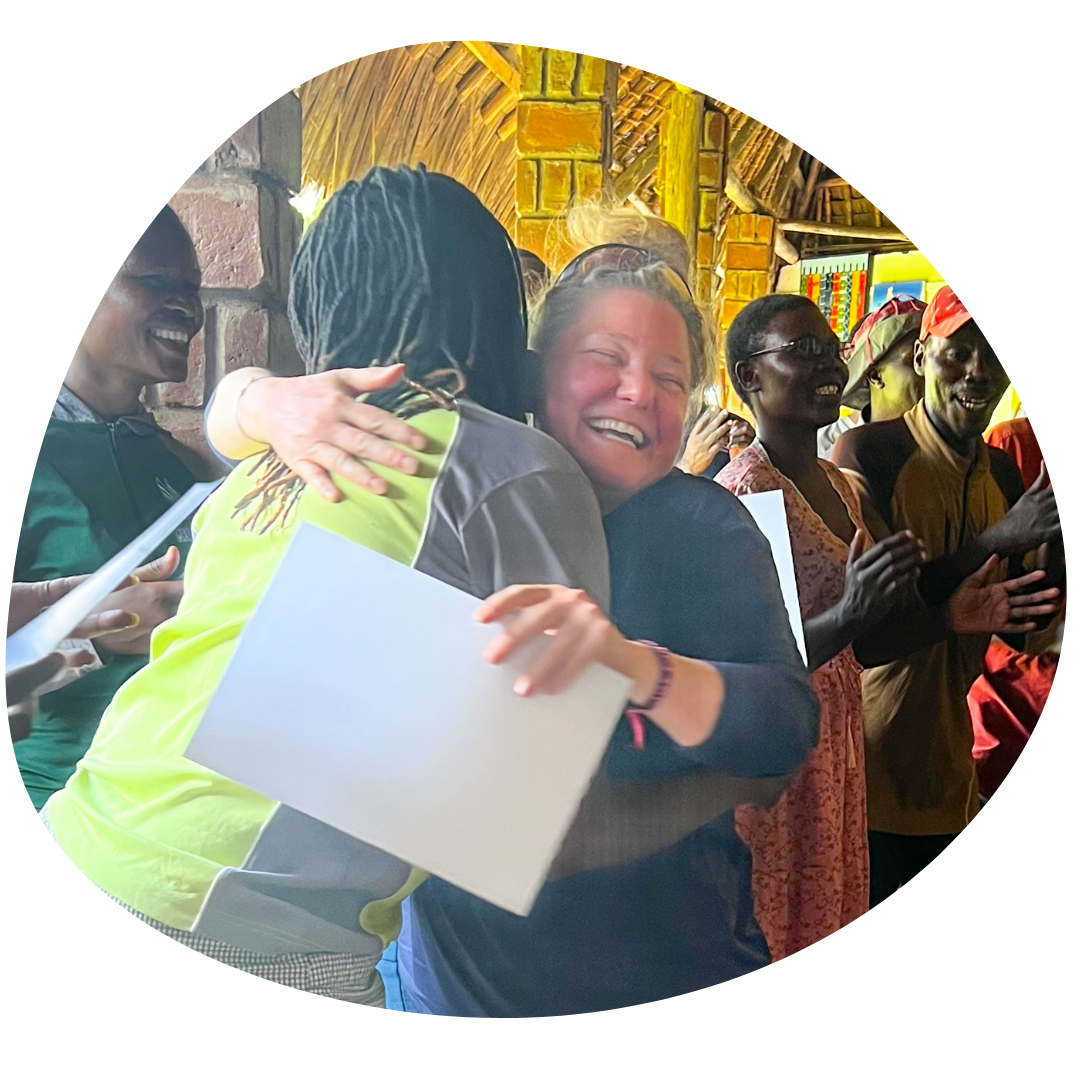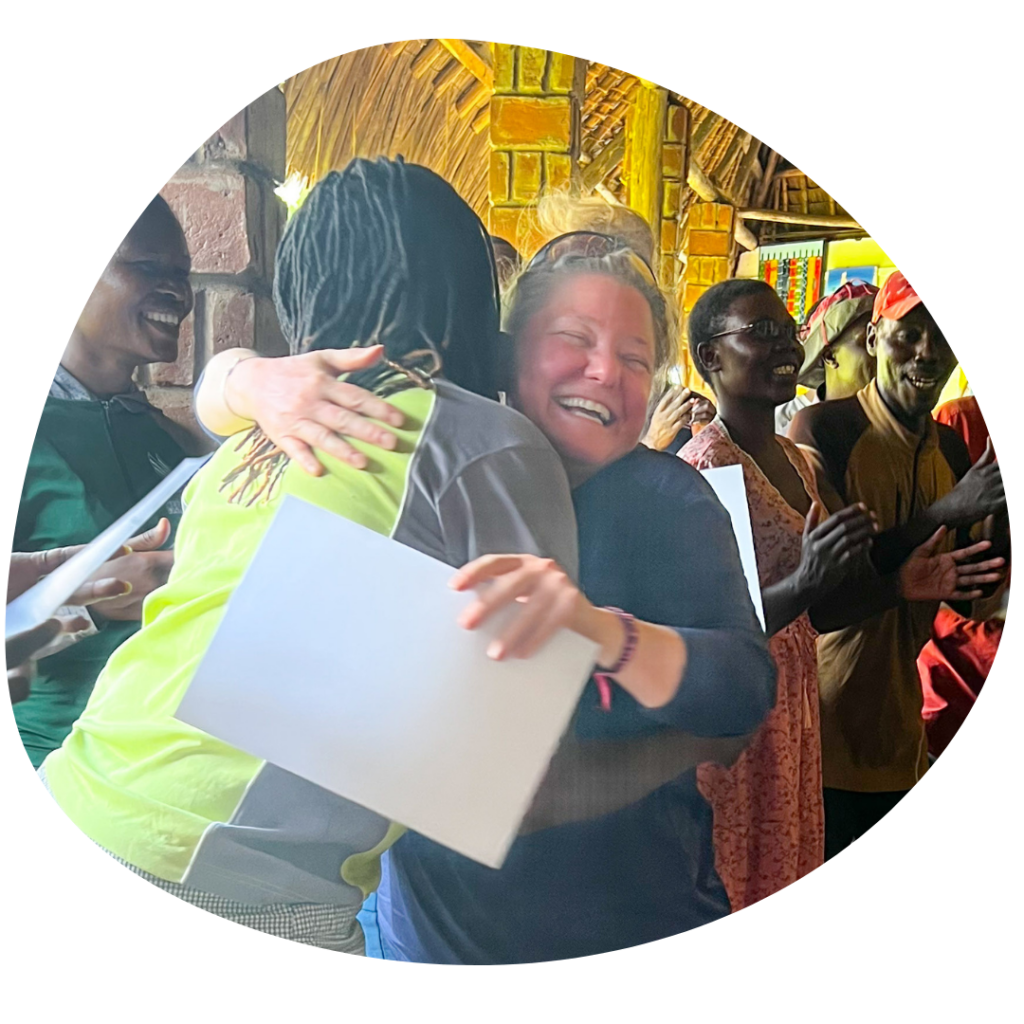 Traveling to Tanzania and climbing Mount Kilimanjaro, Alone, was very intimidating to me. Of course I had a ton of support from family and friends but it is scary to travel to a place you have never been to before and not know one single person. Mar and Meg made it a whole lot less scary. They set up a FB group that was just for the woman who were signed up for the trip and also coordinated a Face Time chat for all of us to meet "in person". It was so nice to be able to connect with everyone prior to traveling across the world. Mar and Meg were in contact with us at least once a week prior to the trip and were always available through emails. Once I arrived in Tanzania, I was greeted at the airport by Glory. She was our guide for the entire time we were in Tanzania. Glory and her team of all female guides are truly the best you can find and they treated us like family from the moment we stepped off of the plane. Glory was born on Kilimanjoro and knows everything there is to know about climbing it and how to help you get to the top. Her knowledge of the wildlife and the plants are endless. There wasn't a question I asked that she couldn't answer. She truly cared for each one of us as an individual and not just a group of women to take up a mountain. Not once did I feel unsafe or alone while on this trip. If you are looking for a life altering experience, check out the Tanzania Kilimanjaro Climb, and book it through Solo Female Travelers Club. I know my life and how I live it from now on will never be the same.

Robin – Kilimanjaro
"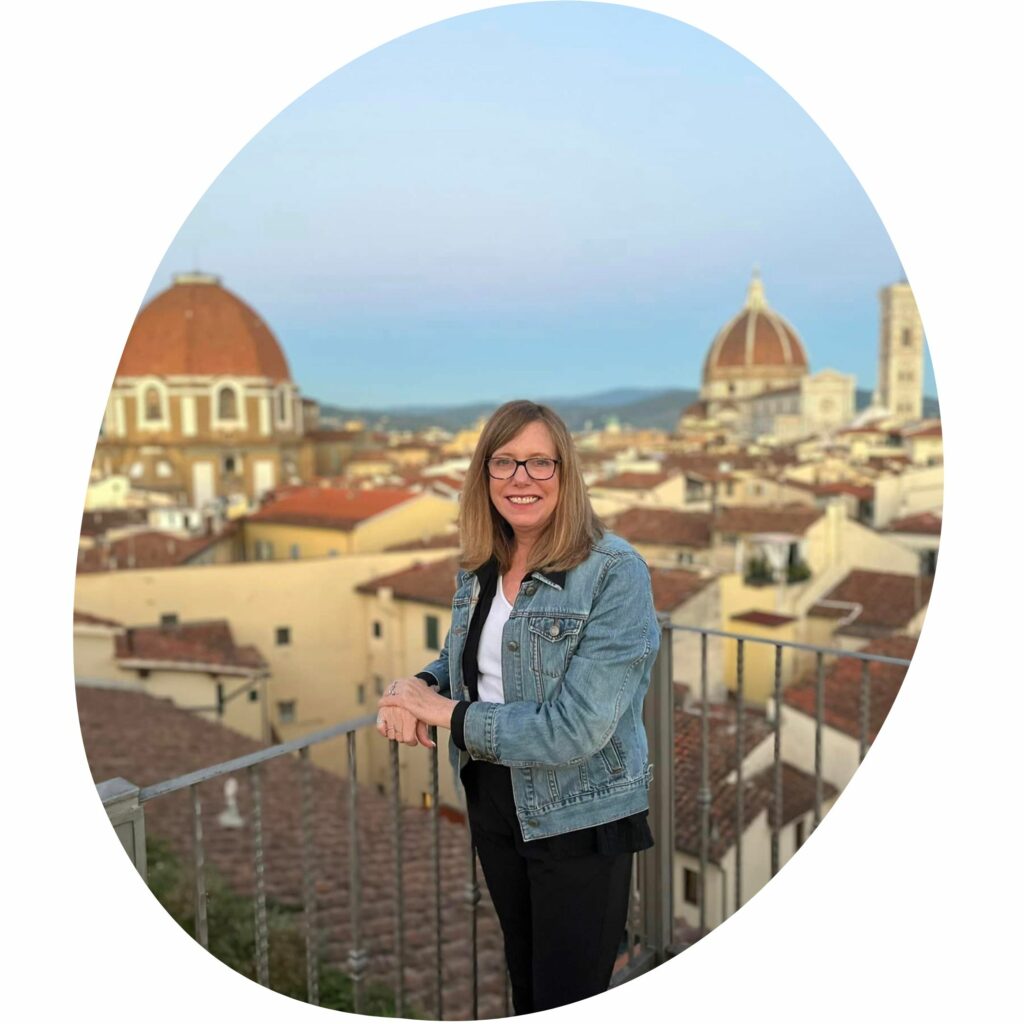 Just returned from the Florence/Tuscany group trip with Solo Female…Fantastic trip!! A lot of Italian food, laughter, shopping, and wine. We met incredible female business owners-strong, independent woman that welcomed us into their homes. Trip of a lifetime

Jan – Tuscany & Florence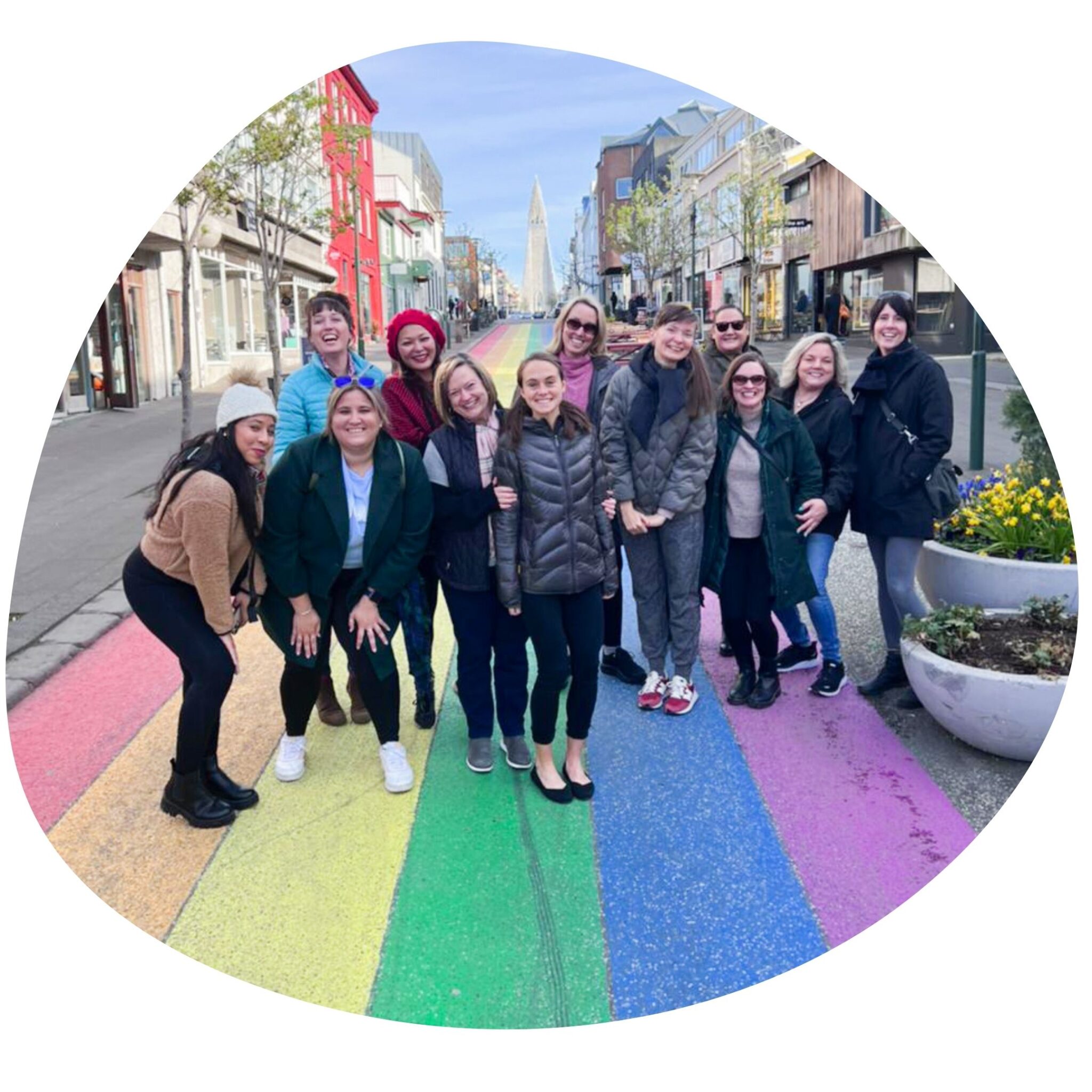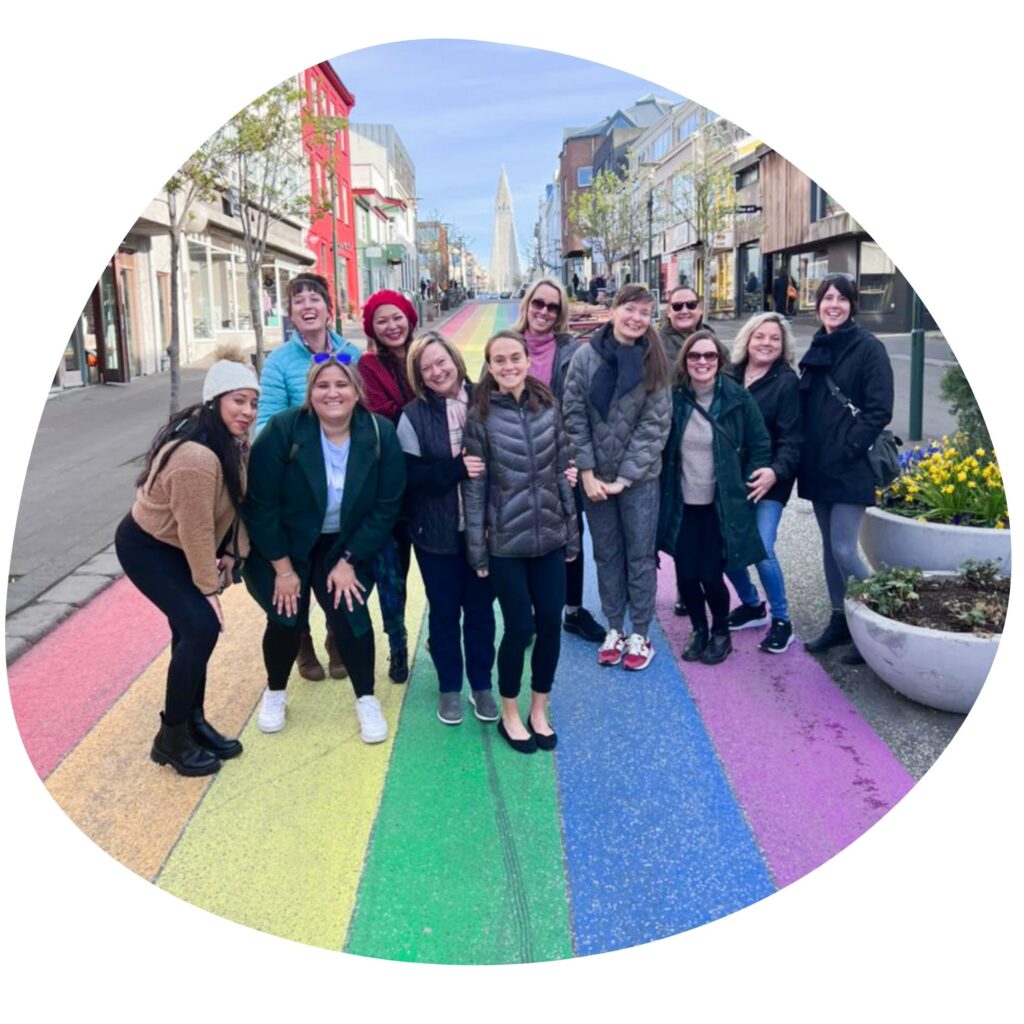 Iceland is a magical place. I was overwhelmed with the beauty of the country and the people. I embarked on the trip just hoping I could make it through my first solo trip and came home feeling more whole and empowered then I thought possible!

Guest, Iceland Wellness & Wilderness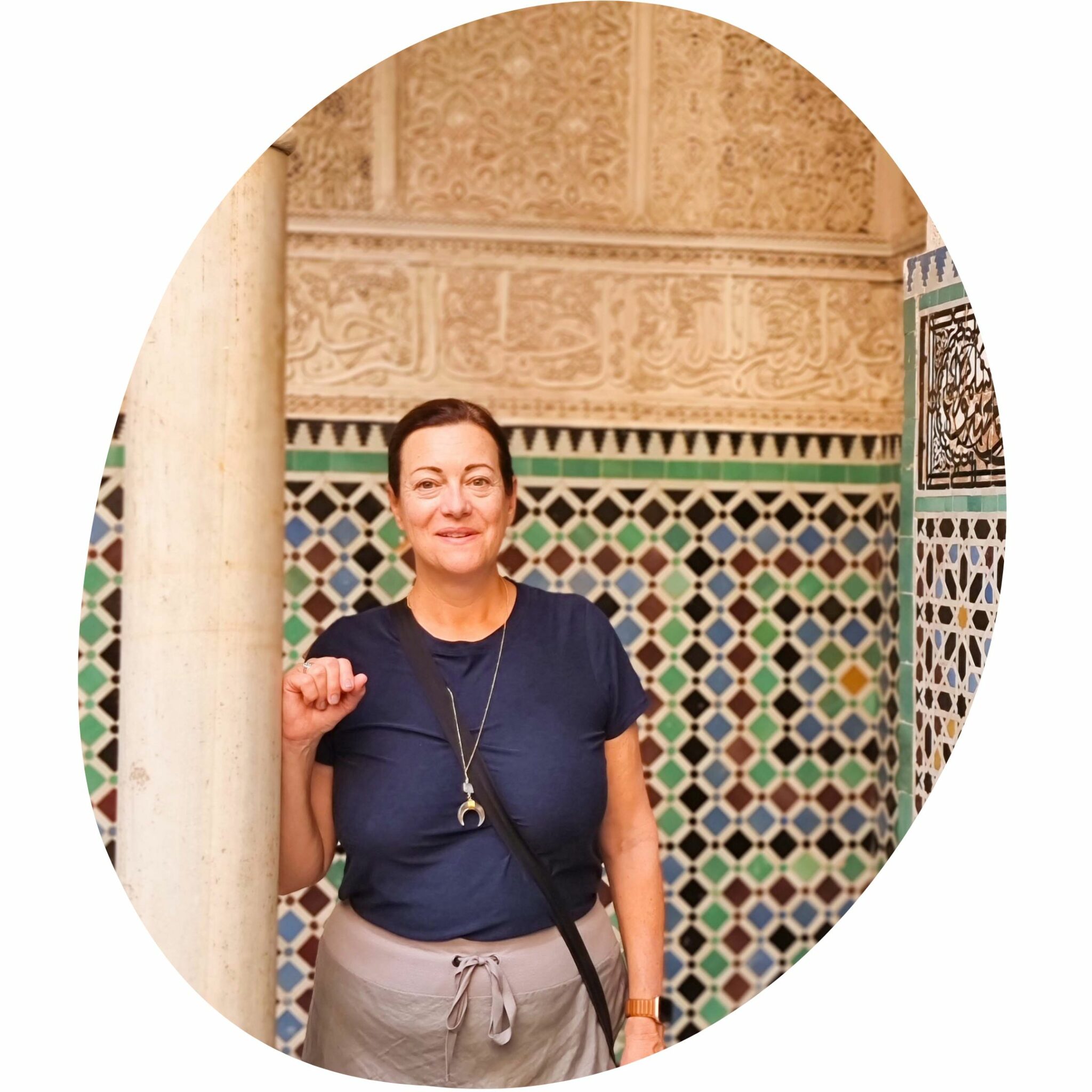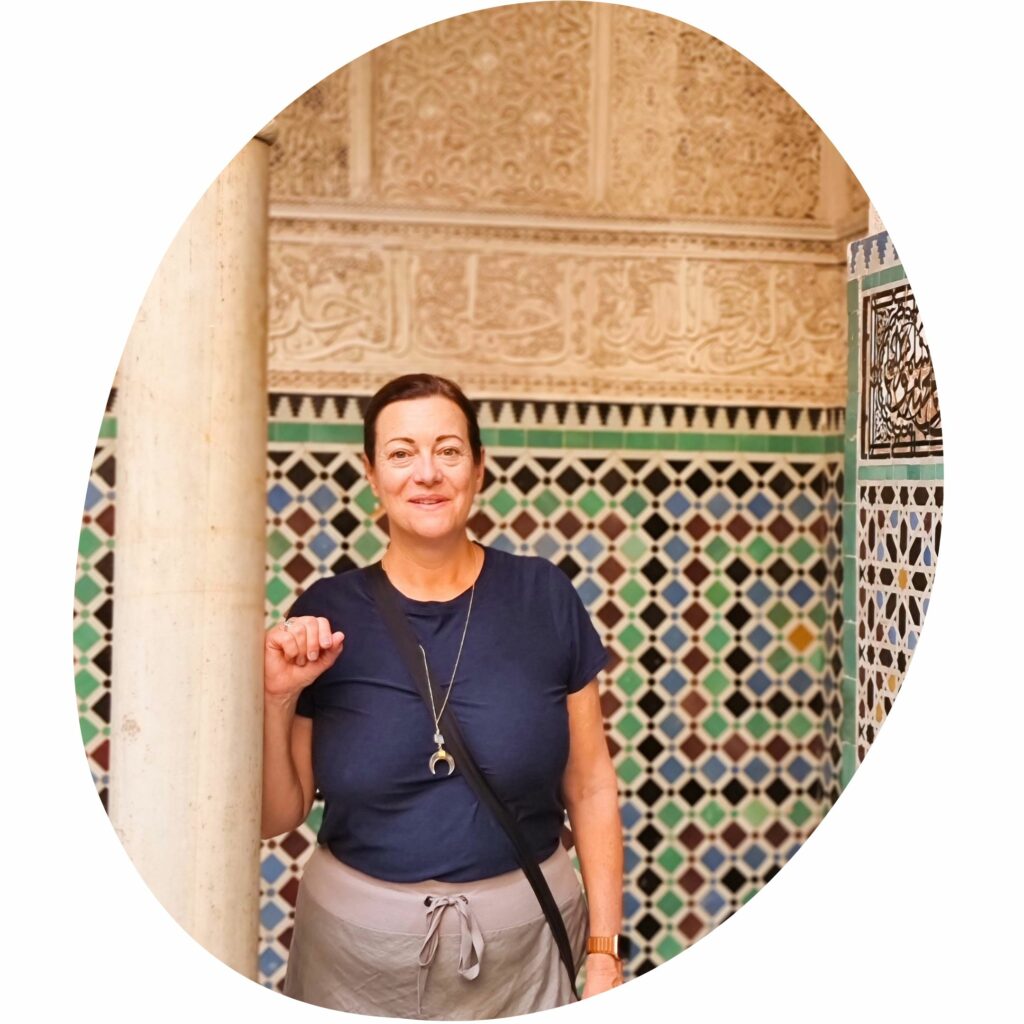 The trip was fabulous! The planning and organization were outstanding, and Mar and our Moroccan tour guide Mariam responded to unexpected issues with creative solutions and great humor. The hotels, especially the riads in Chefchaouen and Marrakech, were excellent, as was the food.
The pre-planned bathroom breaks at restrooms known to have Western toilets were especially appreciated! I highly recommend this trip as well!

Julie – Morocco Sounds & Sights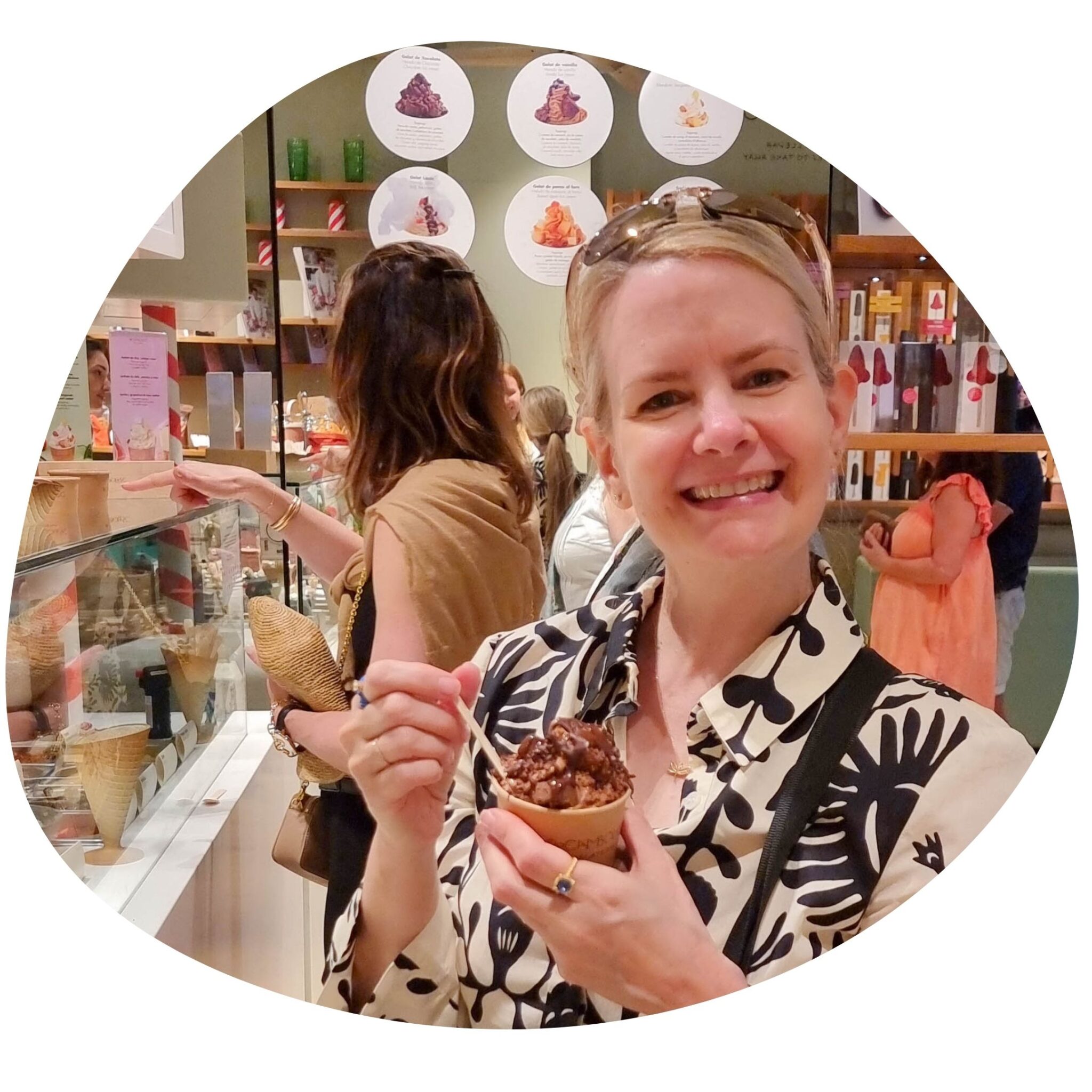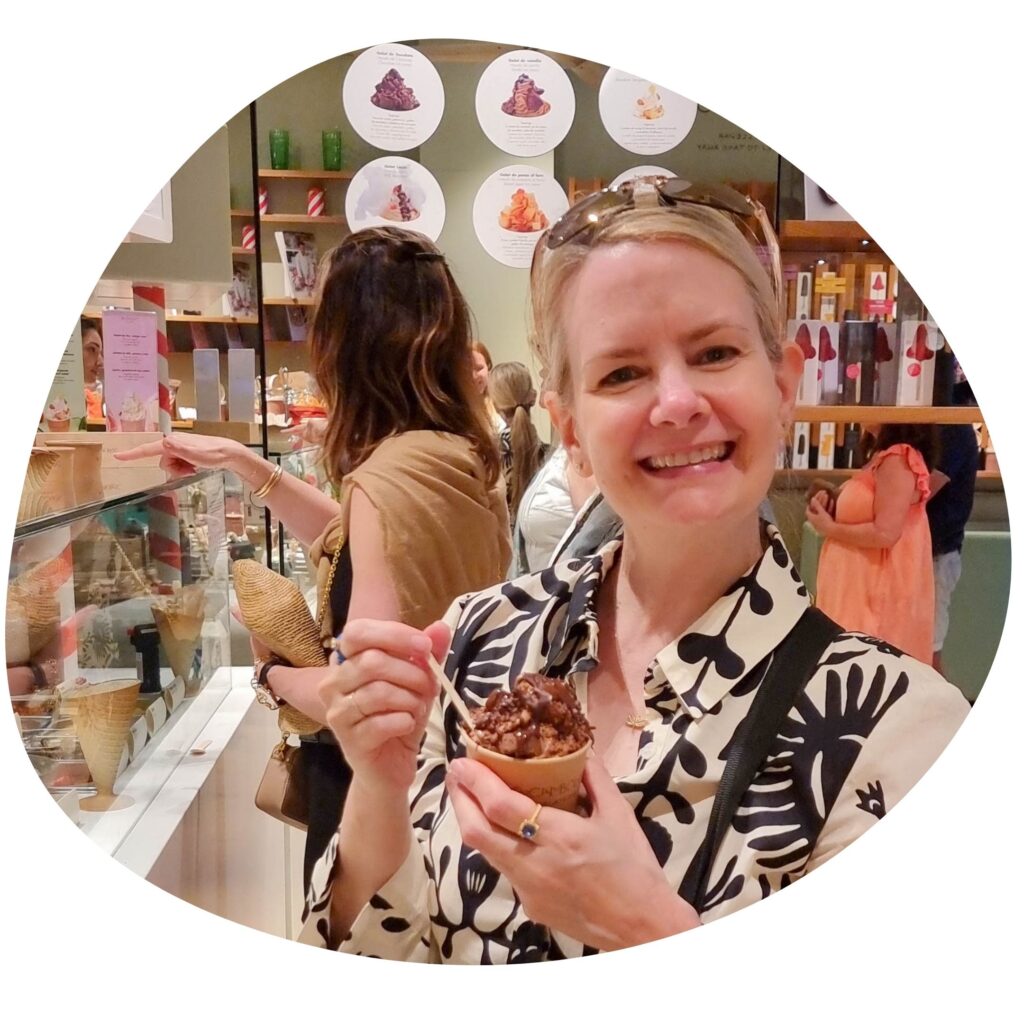 My trip to Barcelona with Solo Female Travelers was excellent! Mar and Ariadna were amazing guides, the food was excellent and we really got to experience things that were local and felt special. I'm headed to Greece next year and can't wait to go on even more trips with this fabulous tour company!

Melanie, Barcelona & Costa Brava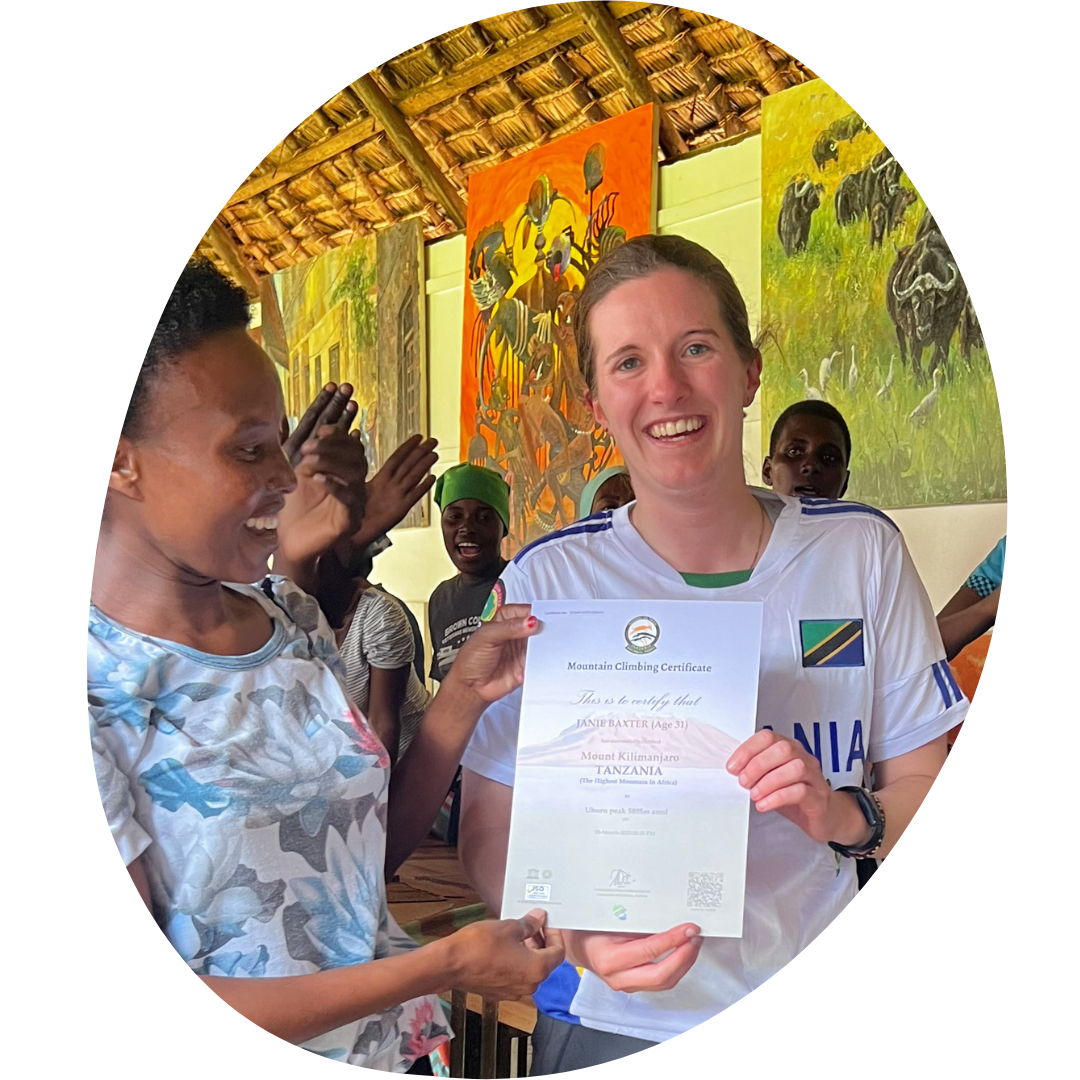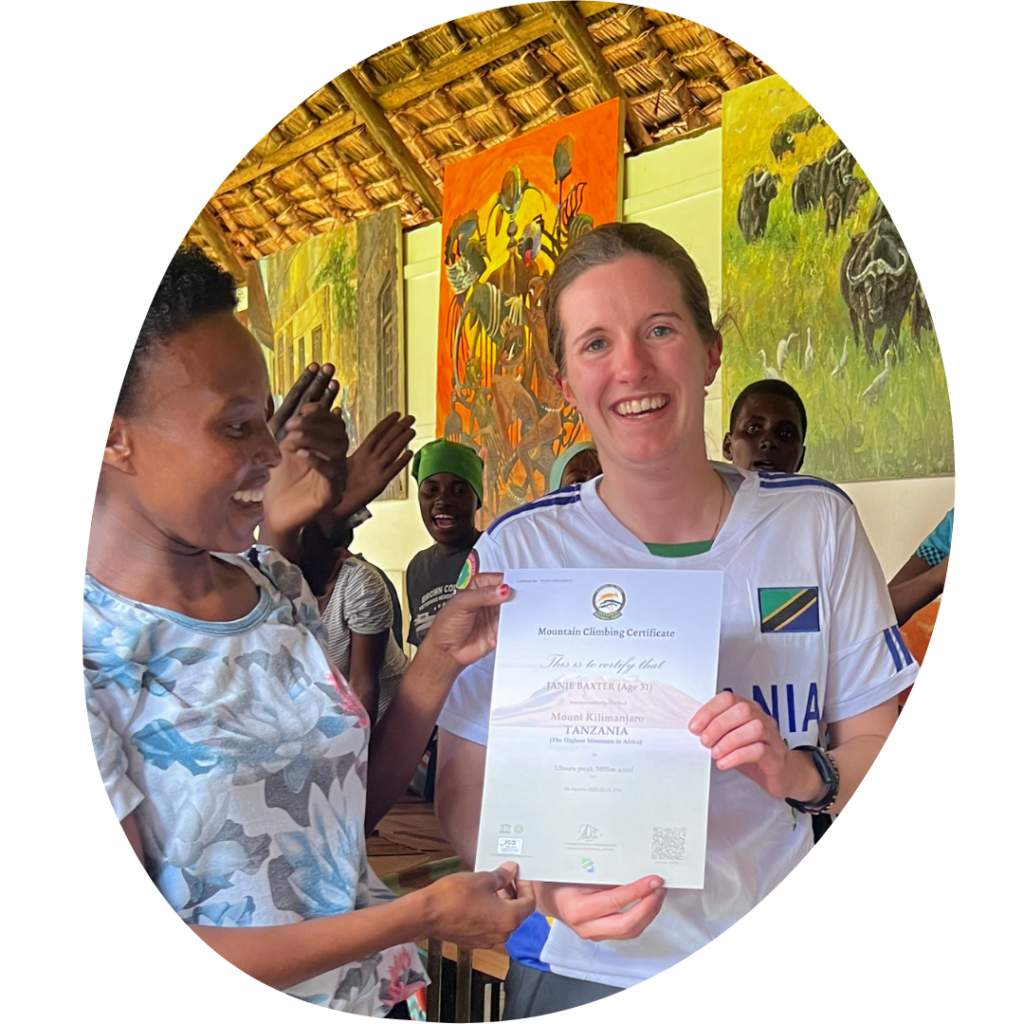 This is the only company you should be going to Tanzania with! Glory is one of the most incredible women I have ever met and I have great stories to tell from this trip for the rest of my life. The level of care and professionalism of the whole guide group who helped us ALL summit Kilimanjaro was incomparable. We were certainly the most fun, energetic, and close group heading up and down the mountain. We were definitely the most bad ass group on safari. Don't make the mistake of being one of the jealous onlookers by booking with anyone else. Through the whole trip the food, transport and accommodation were fantastic. I have made friends and memories for life from this incredible, life changing trip.

Janie, Kilimanjaro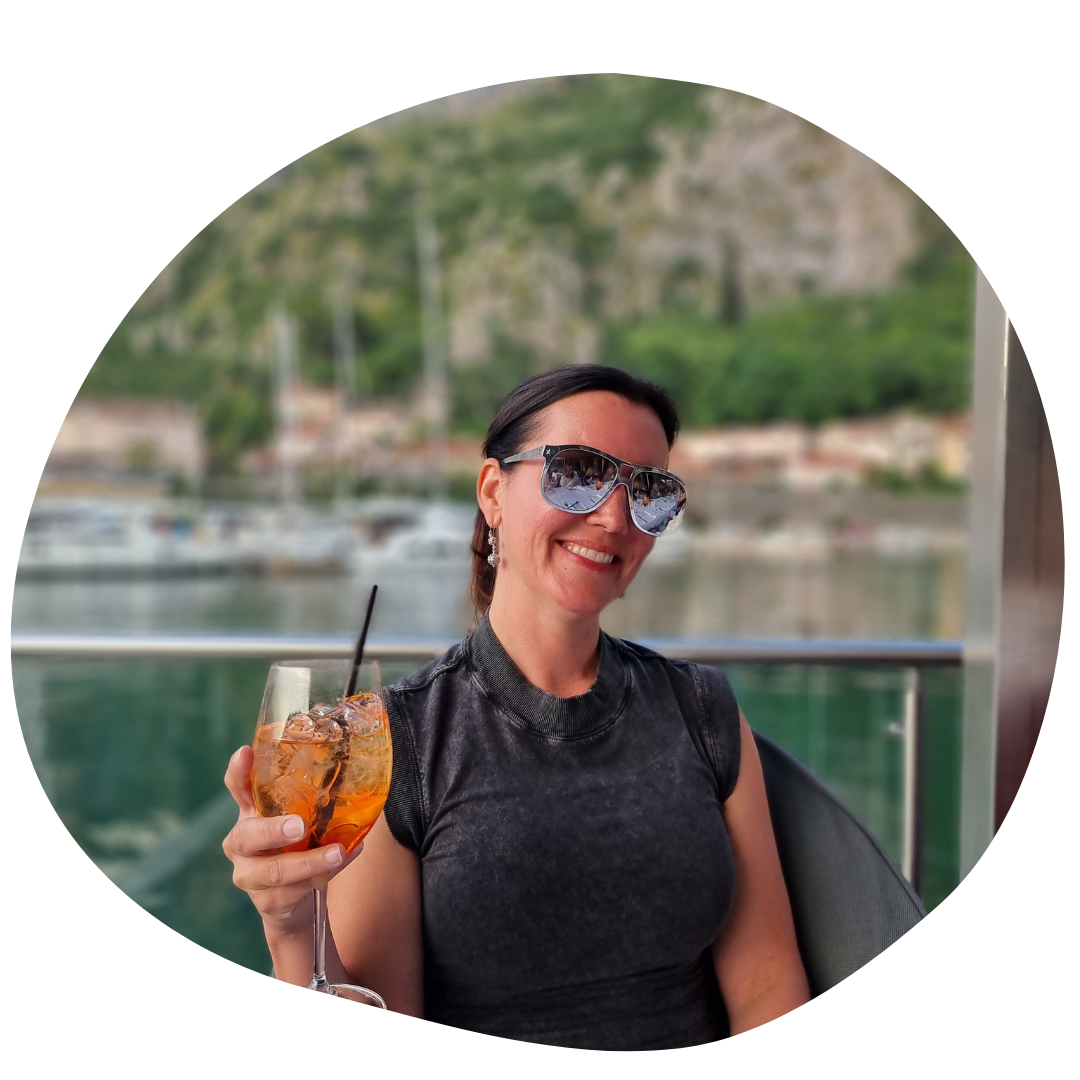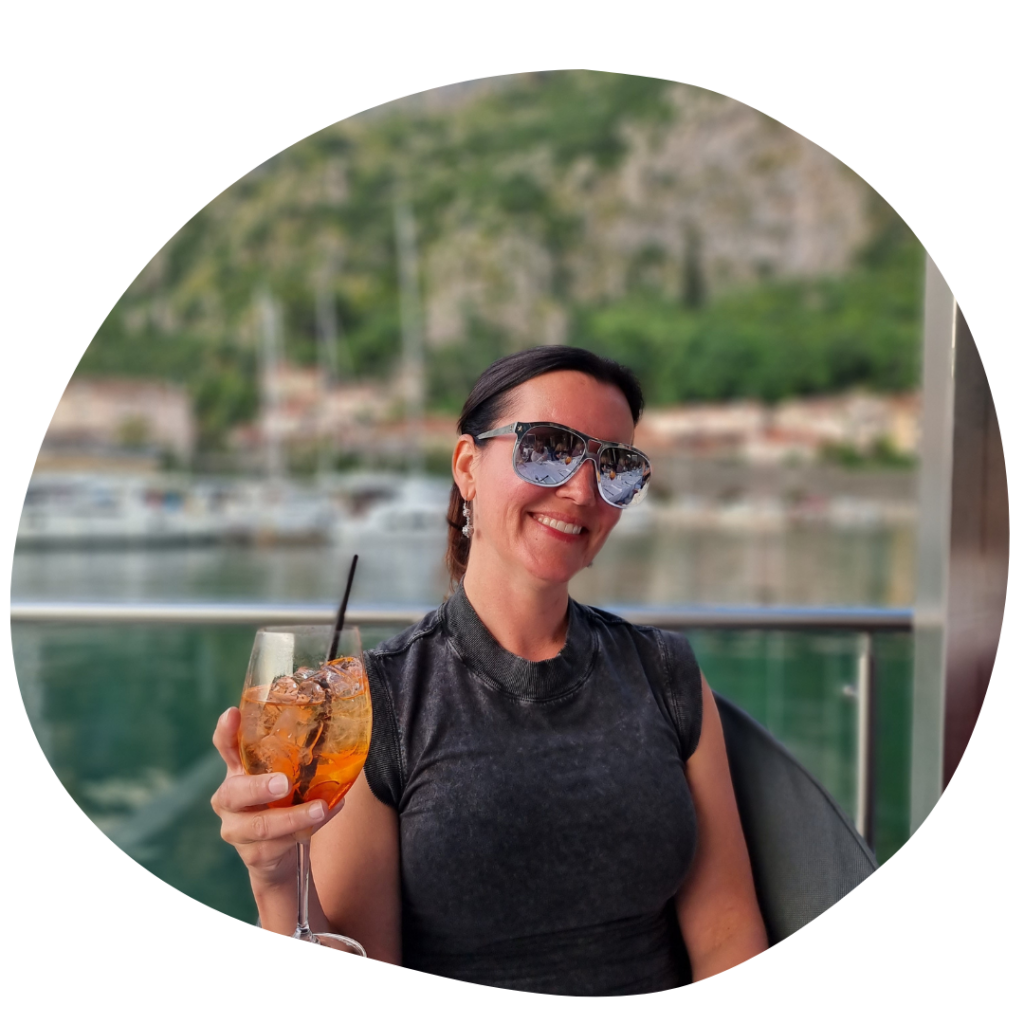 The Croatia and Montenegro trip was amazing! I can't recommend Solo Female Travelers enough. The local guide, Nika was very knowledgeable and helpful. I'm planning on traveling with them again in 2024. 10 gold stars and two thumbs up!

Sarah – Croatia & Montenegro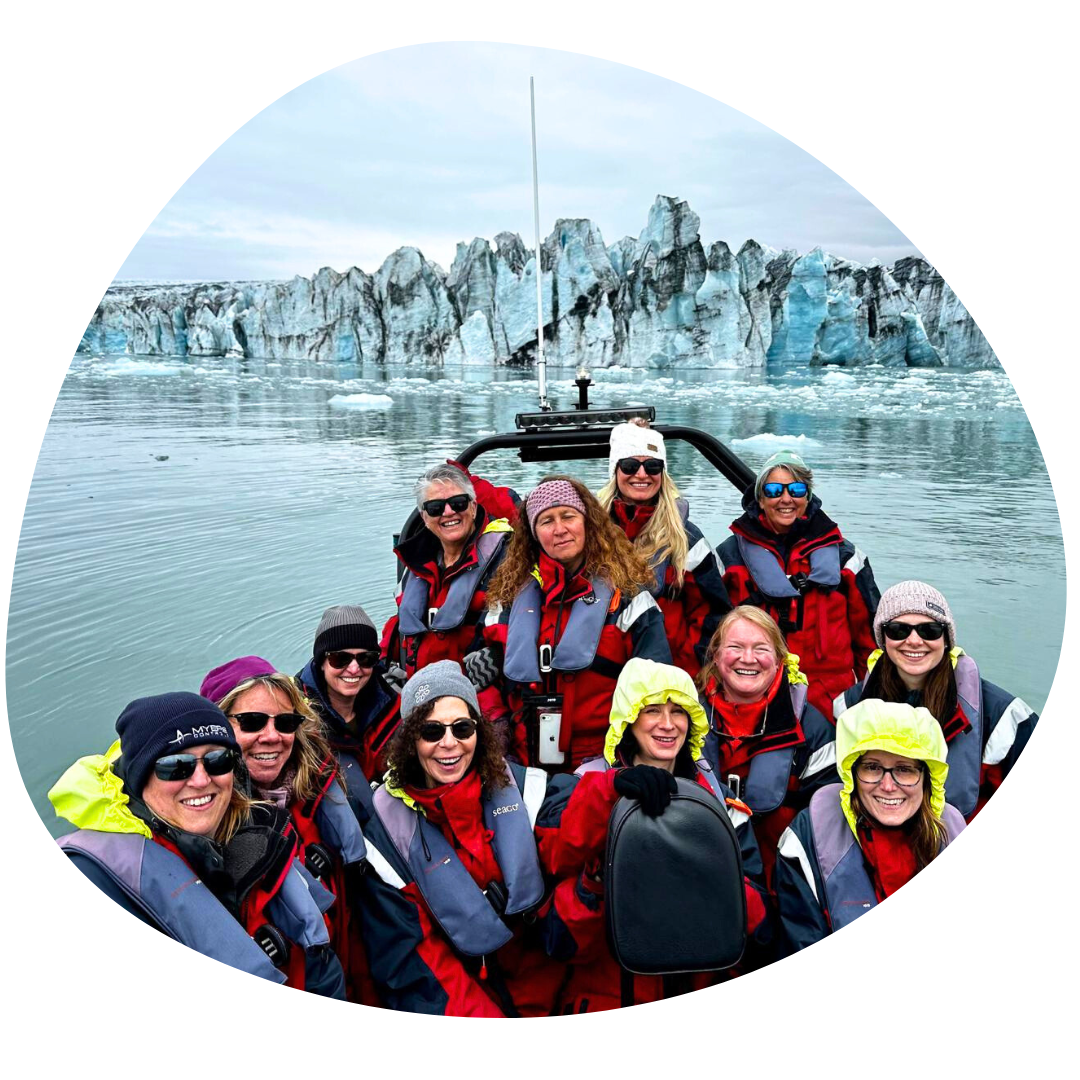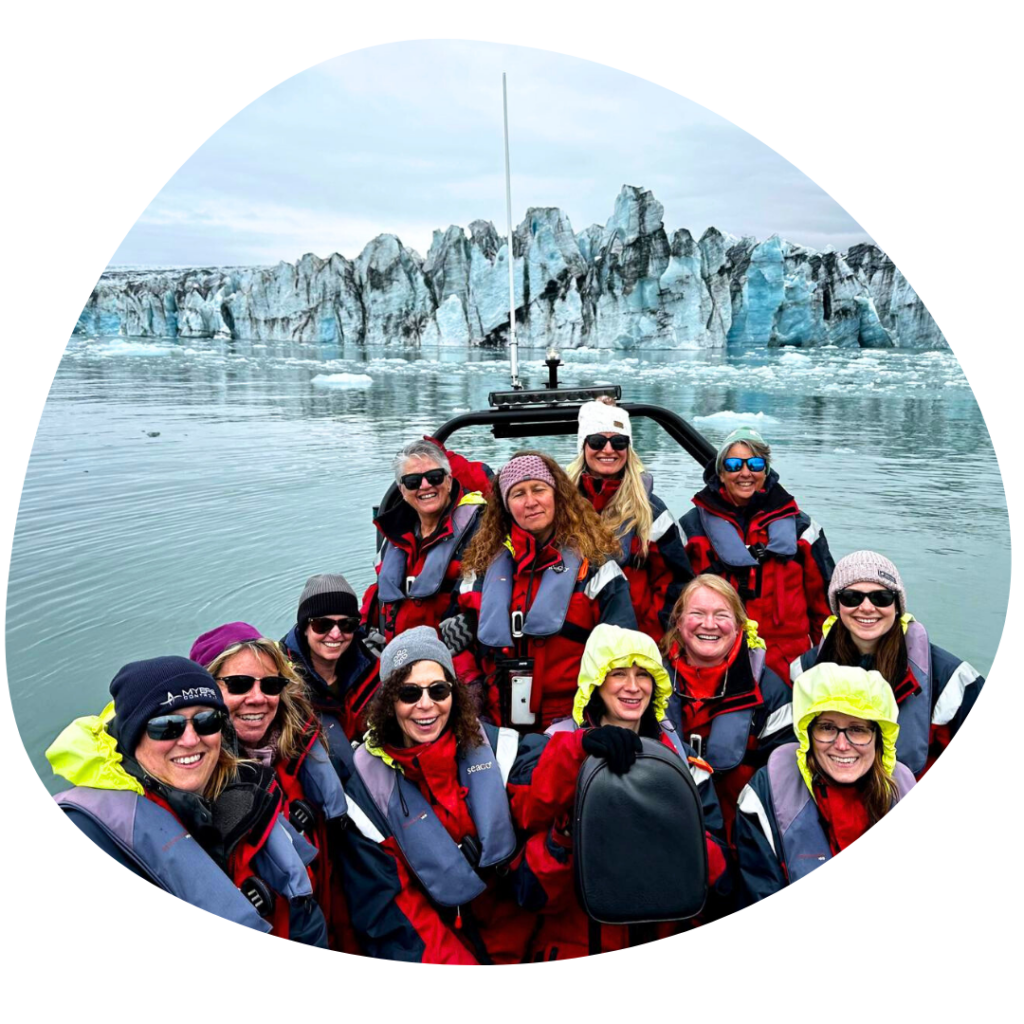 Guest – "Wow! The trip was absolutely incredible! It exceeded my expectations in every way. Iceland is a wonderful country – the landscape is stunning; the people are friendly; the environment felt safe; and the food was fantastic. Our agenda was packed, and it was fast-paced, but it needed to be to get in everything. I think the itinerary was perfect – it included all of the "must-see" things on the South Coast. And the tomato cafe was heavenly. Top it off with a phenomenal local guide – Sigga! She was absolutely wonderful – warm, friendly, cheerful, and extremely knowledgeable. We all fell in love with her. She even squeezed in a little surprise visit to a woman-owned sheep farm, which became one of my favorite stops of the trip. I swore I was not coming home with an Icelandic sweater, but I just couldn't resist the perfect sweater made by a member of Kidda's family. And to buy it directly from her on her farm was so special."

Guest – Iceland Wellness & Wilderness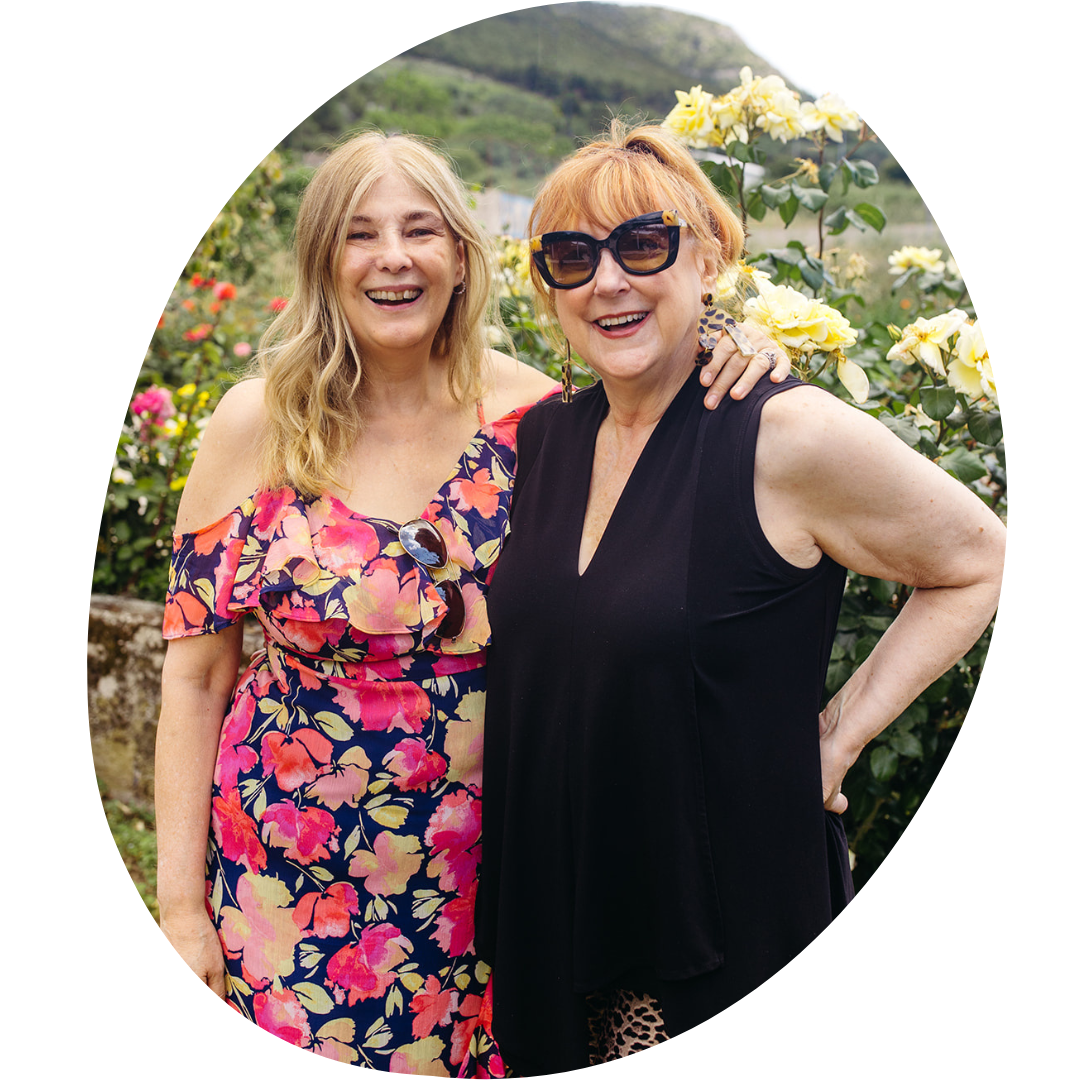 I had a fantastic time on the Croatia and Montenegro trip! I've never done a group tour before and I have to say that Meg and Mar did an incredible job of putting together a wonderful experience. It was a great group of warm, independent women, and our guide, Nika, was terrific in every way.
I definitely recommend Solo Female Travelers Club to any woman looking to have a truly great, enriching, travel experience.

Robin – Croatia & Montenegro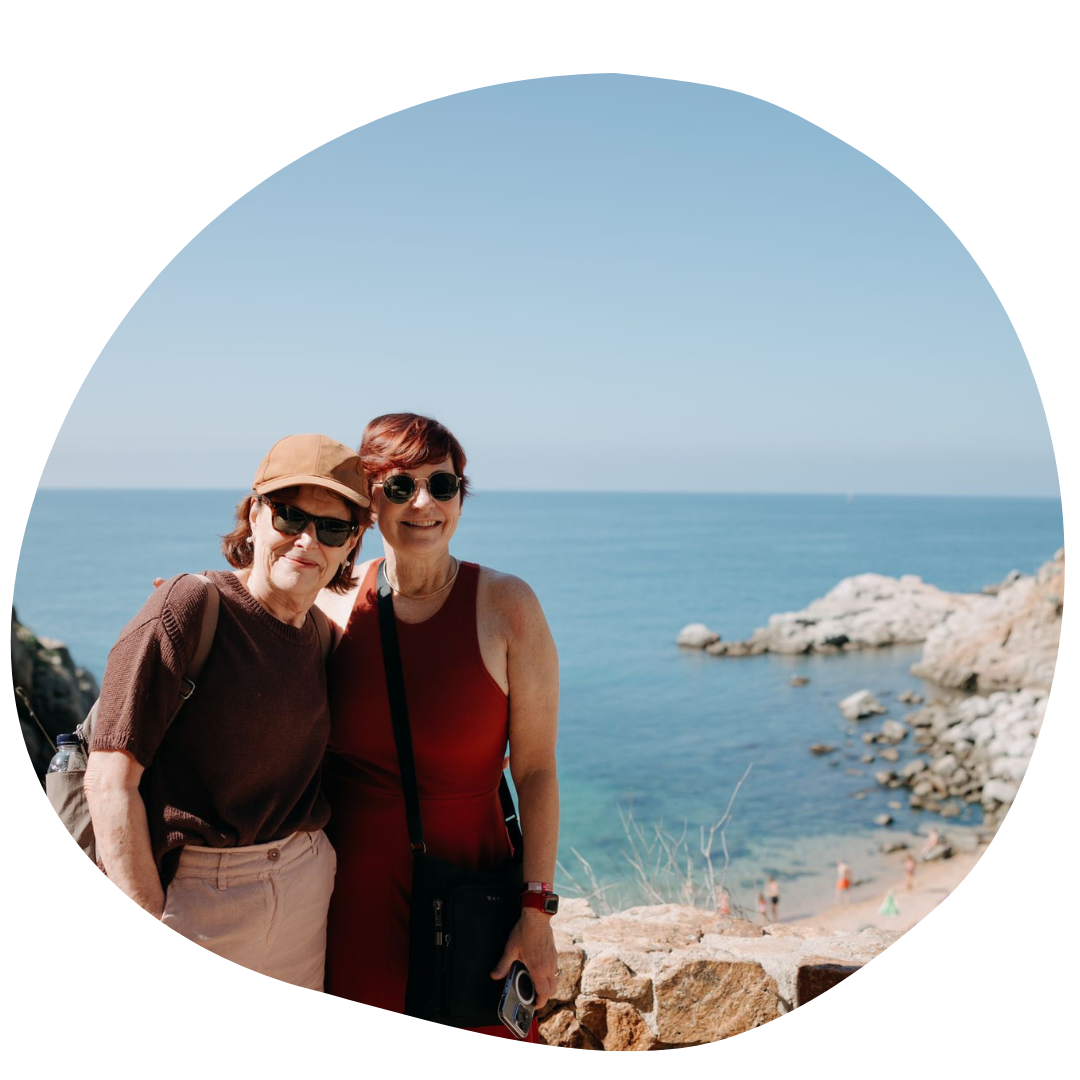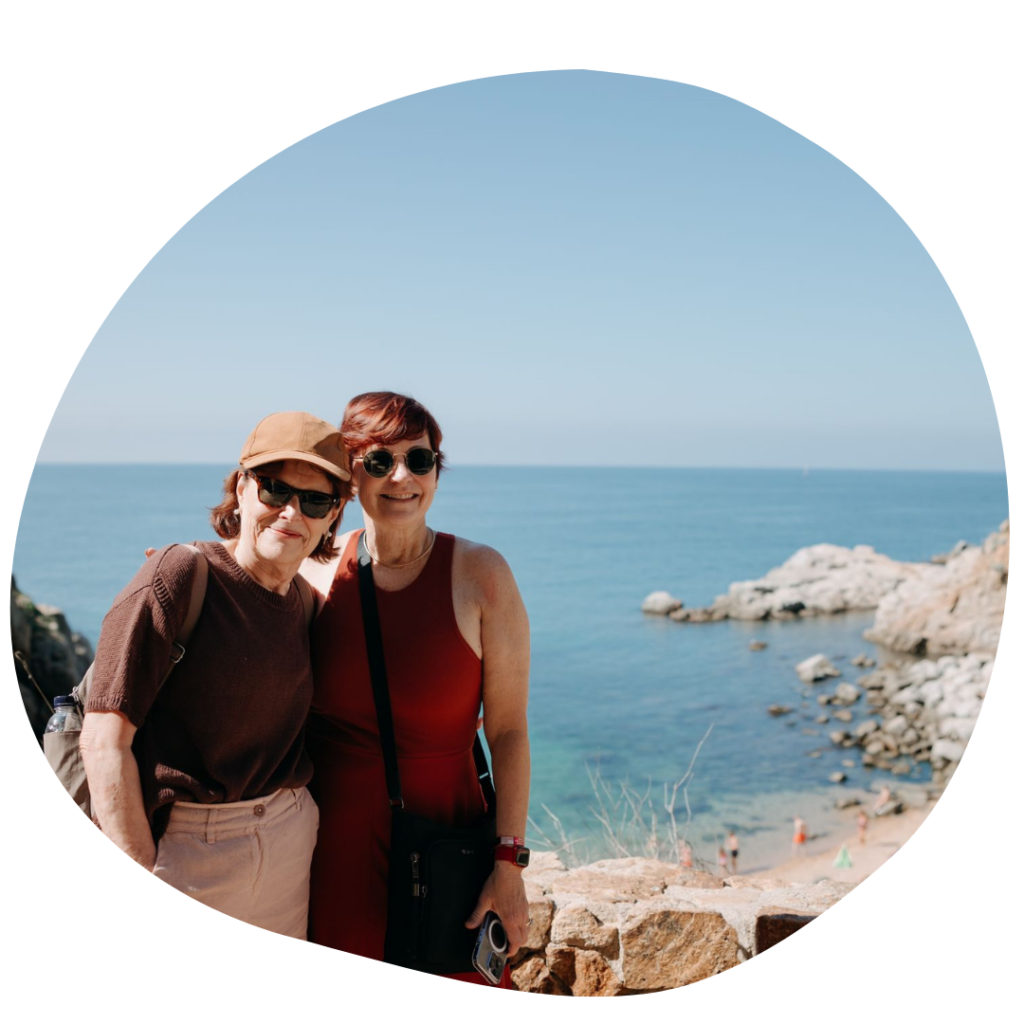 This is my first female solo travel and am I lucky I found SFTC!!!! My trip to Barcelona and it's surrounds was beyond wonderful. The planning was easy with their help, the sites visited were exactly what i was hoping for and the women I met have become traveling friends. We just booked another trip. There are so many options of places to see around the world and from the women I met here, who have been on several other trips with SFTC, they come away with new friends each time. Ariadna our tour guide was 5 stars – incredibly educated on spanish history, art, translation, architecture and culture. Did I say excellent food and drinks!!!!! Warm and funny – she made this trip accessible for all levels of interests. If you are at this site – just book something – you won't regret it!

Ann, Barcelona & Costa Brava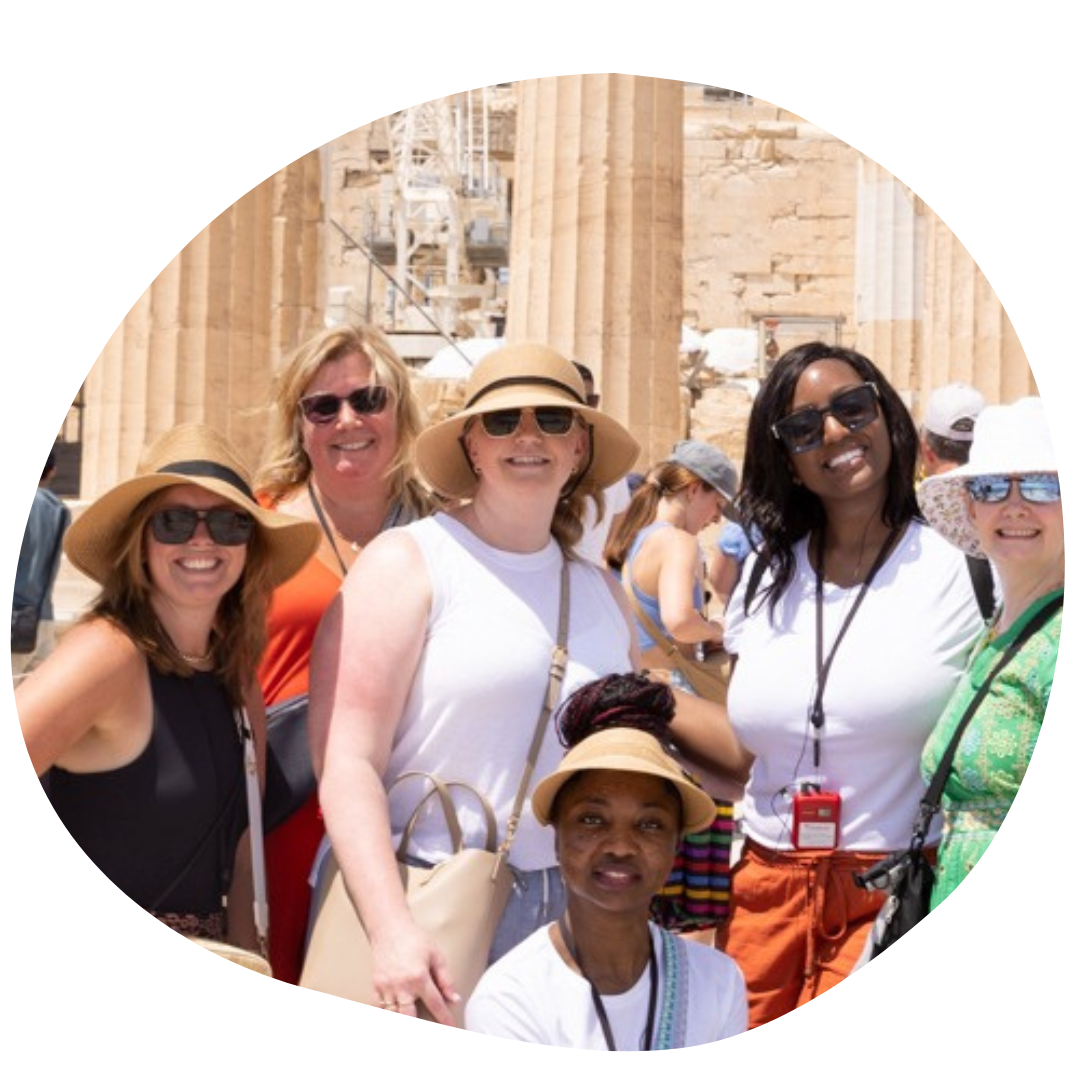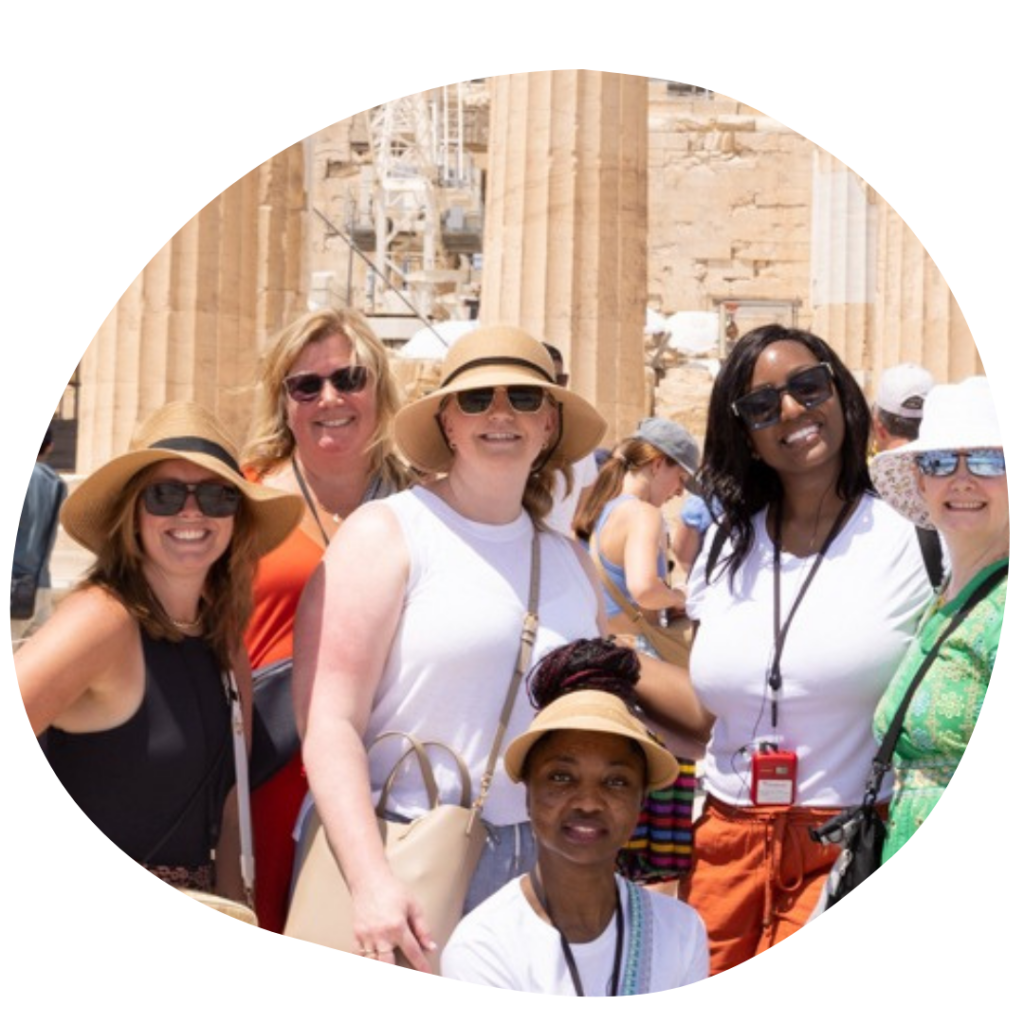 I just returned from SFT's first Greek Islands sailing tour – and it did not disappoint! The trip was thoughtfully planned in great detail, while still being flexible to accommodate everyone. The mix of planned activities and free time was well balanced, and we certainly didn't go hungry or thirsty! This was my first SFT trip, and I'm about to book my second.

Maureen, Greek Islands sailing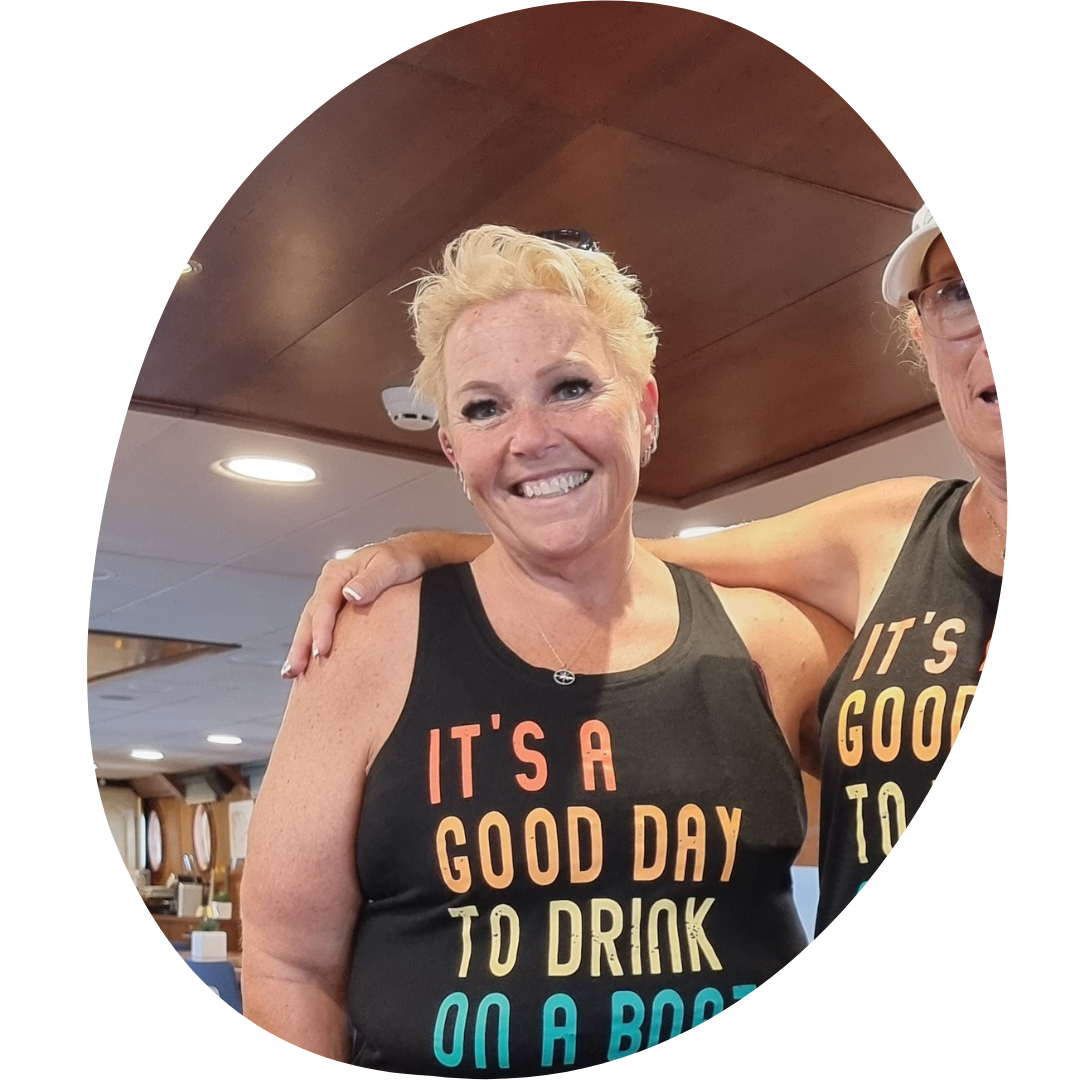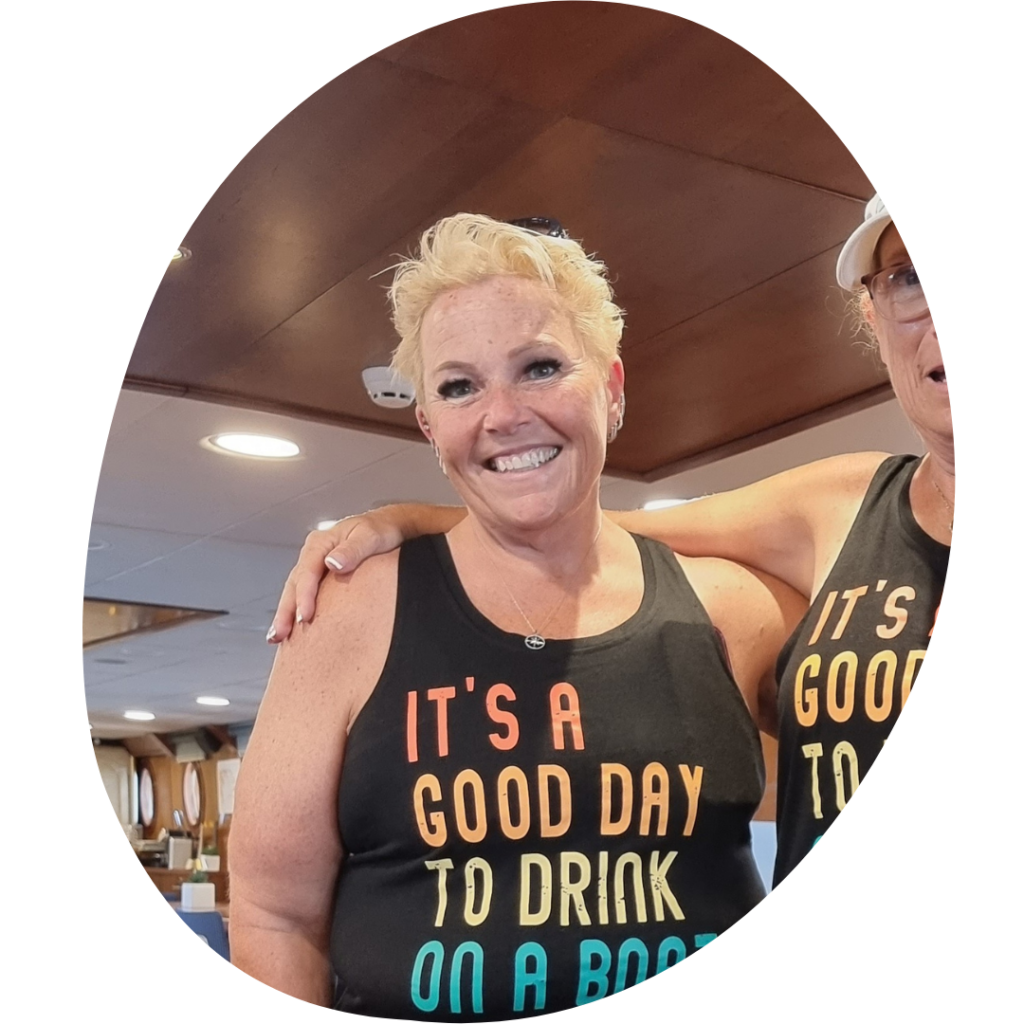 Angie – Greek Islands sailing
I just returned from an amazing trip touring through the Greek islands with Solo Female Travelers Club. I was especially fortunate to be sailing with both founders of the group Meg and Mar. This was my second tour with the group (Tuscany in 2022), and it certainly did not disappoint!
I share this group and my experiences with anyone and everyone who will listen, because there has never been a company I truly believe in and support more than these ladies. I have seen and experienced things on the trips I've taken that I never could have dreamed possible. Best of all, I didn't have to do any of the planning and logistics behind the scenes, because these ladies and their amazing network do it all!
More than the vacations in beautiful and exotic locations is the business focus on promoting opportunities for other females to share their skills, knowledge, and life's passions in more male dominated cultures. Additionally, the lifelong friendships made as women from all over the world come together to share in these beautifully cultivated experiences.
I believe each woman goes on these tours for their own reasons, whether it's to celebrate a life achievement, heal a broken heart, take the reins of newly claimed independence, or a proclamation to stop waiting for others. But one thing is certain, every woman ends a tour with a refreshed spirit and new friendships that will last a lifetime. As I said to Meg at our final dinner on the boat "you and Mar are literally changing lives one tour at a time."
So, anyone who has perused the many tours SFT offers, and not taken that final step, I encourage you to do it. For those who are held back by the price, I can assure you that you will not find a better value that includes such detail, intimate and unique experiences, and personalized attention than traveling with SFT!
"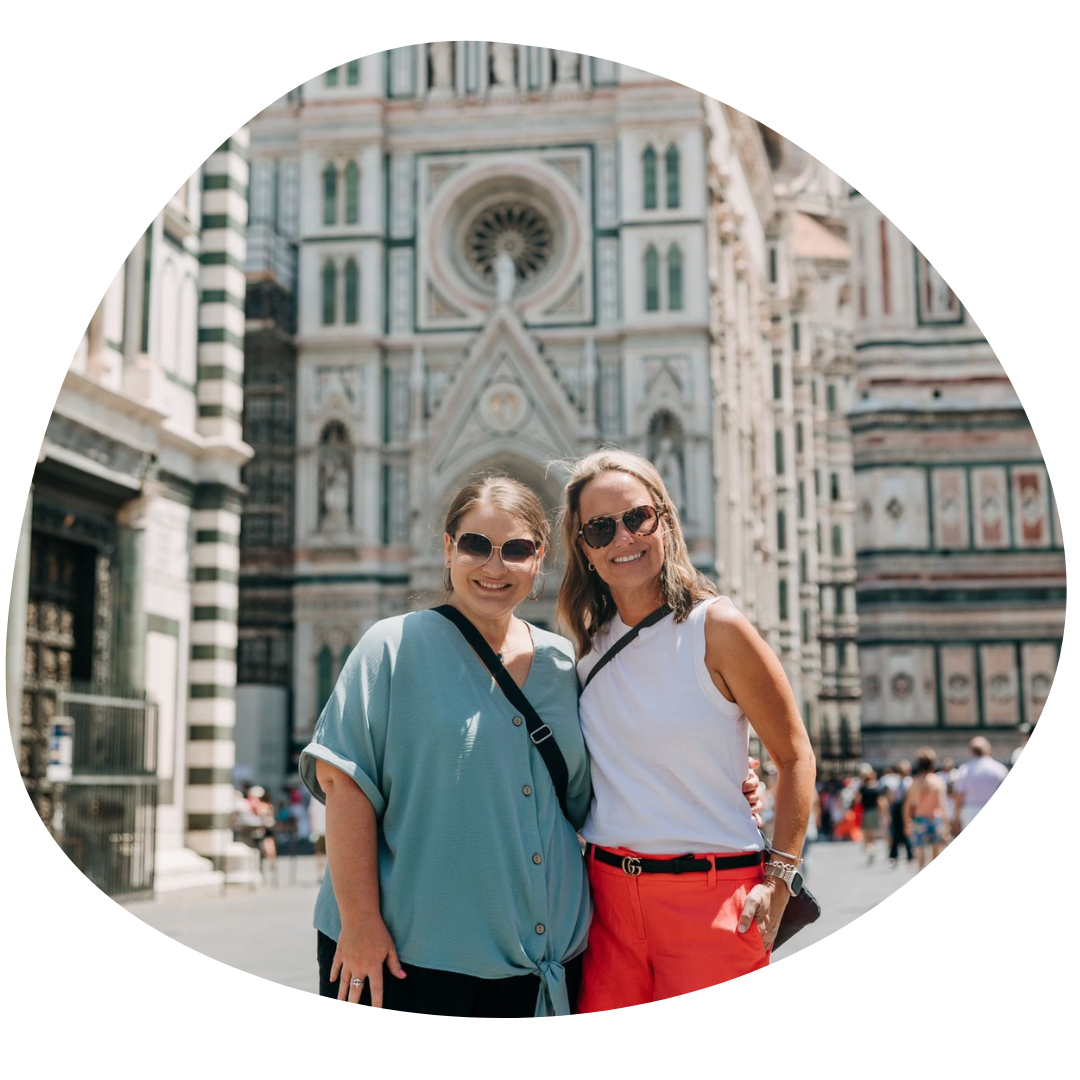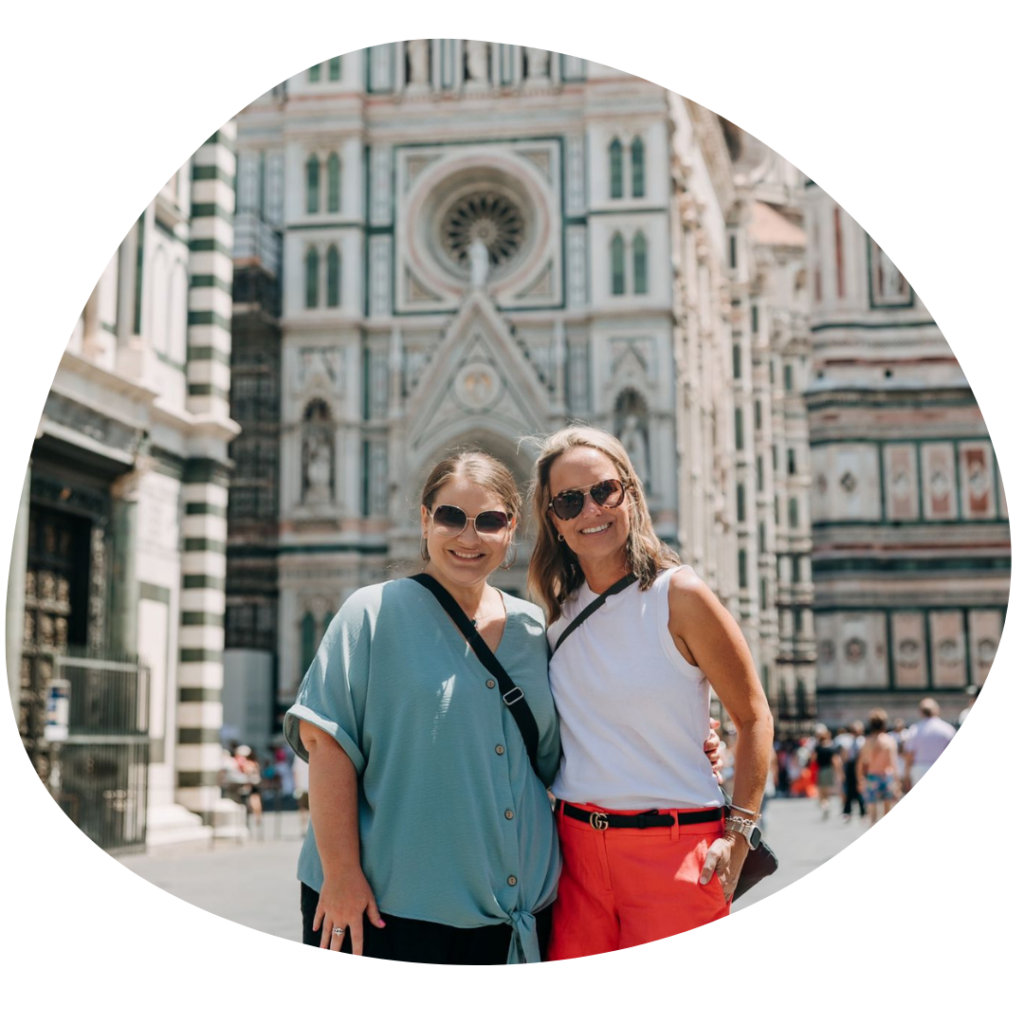 Best trip I've ever taken! Thank you Mar and Meg! Y'all truly provided the most amazing, stress free experience. Can't wait to do the next one! ❤️

Stephanie – Florence & Tuscany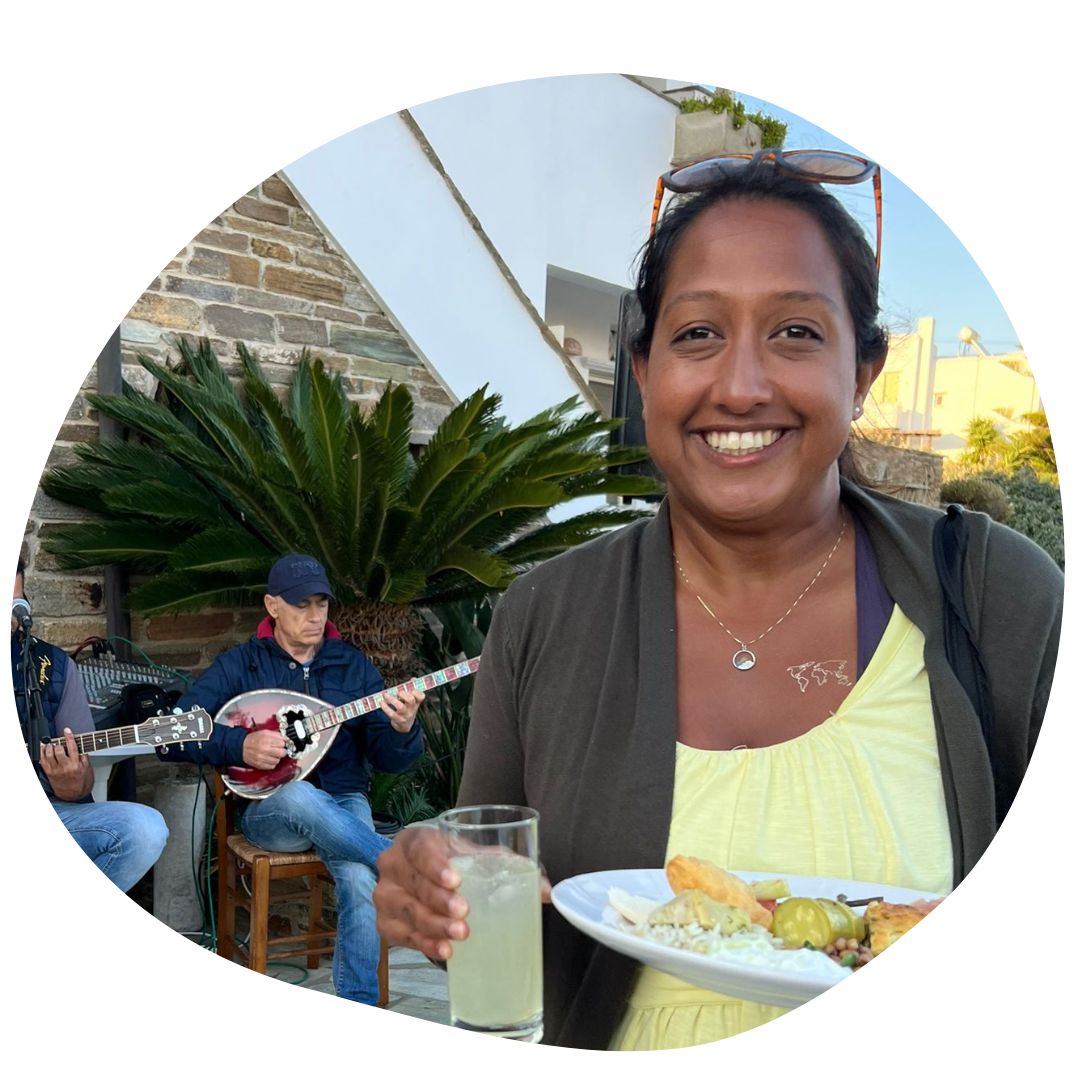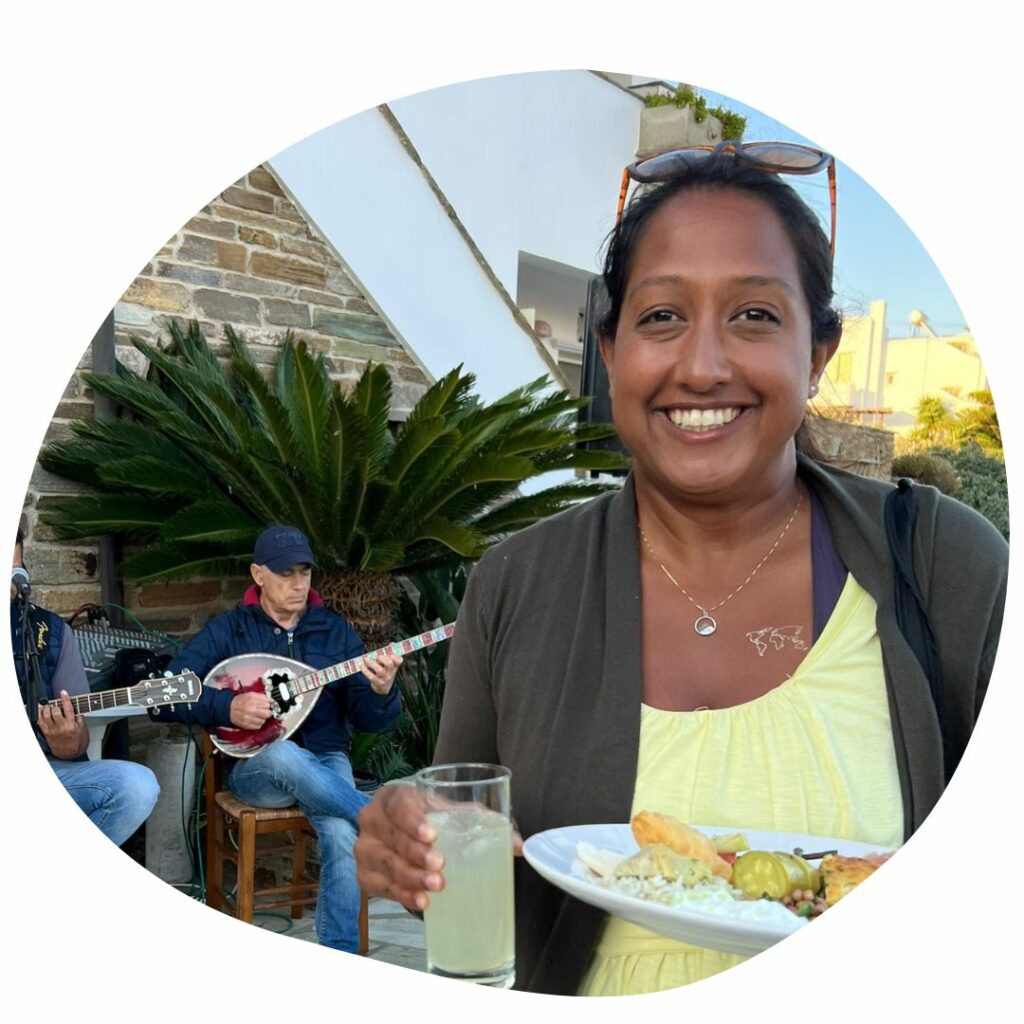 I did their Greece trip and was lucky to have both Mar and Meg on the trip. I found this trip using google and didn't know anyone on it. I'm leaving the trip with new friends and several once-in-a-lifetime experiences. I can honestly say that I can consider both Mar and Meg my friends now, and their personalities shine through the way the trip is set up. They are so passionate about female empowerment, good food, and having fun. In Greece I swam in the ocean, ate amazing food every day, explored ancient ruins (guided by an archaeologist), learned cycladic cuisine (hosted in her home by a published chef), partied in Mykonos, explored tiny villages, and laughed belly laughs every day. If you are hesitating, don't. Just book it – you won't regret it..

Meera, Greek Islands sailing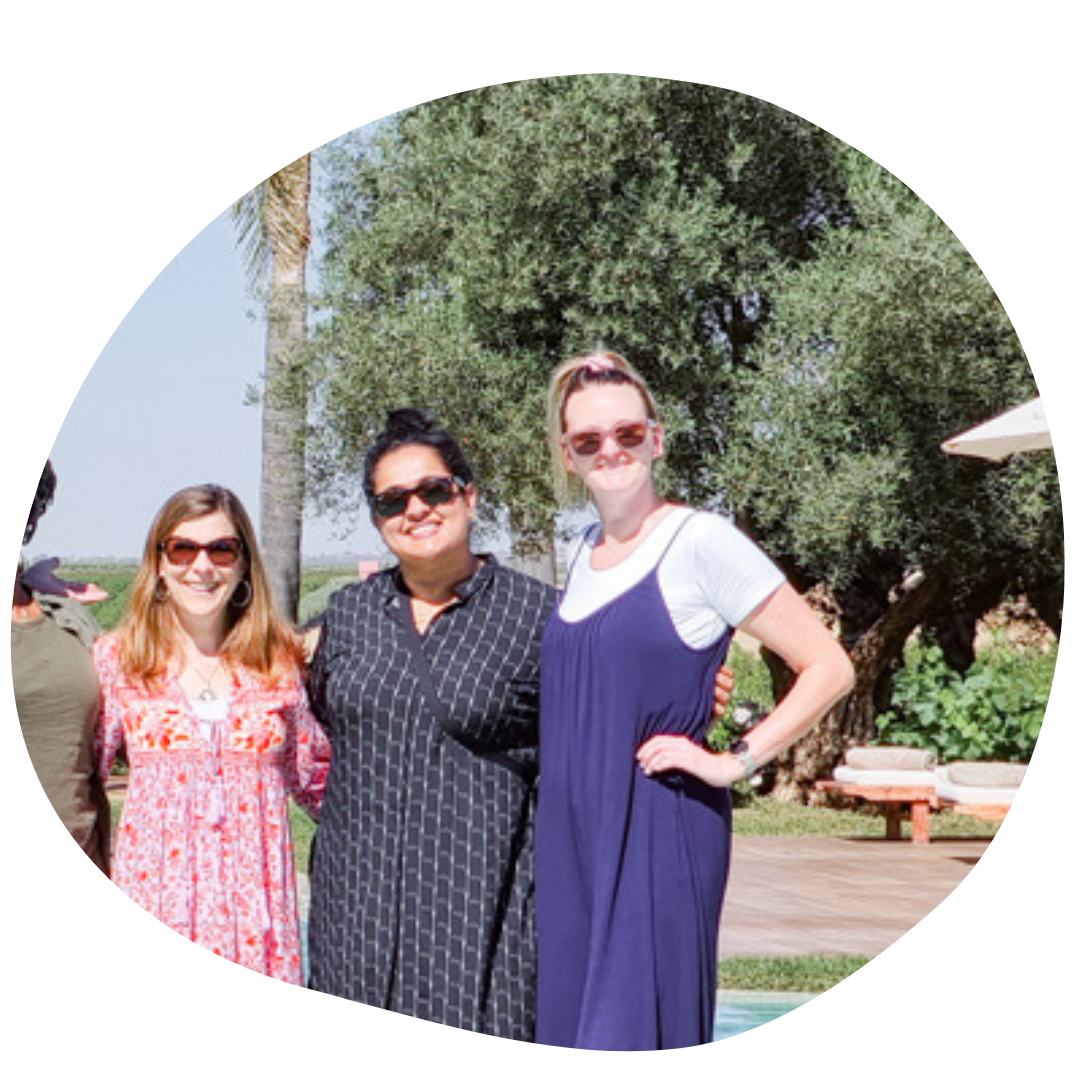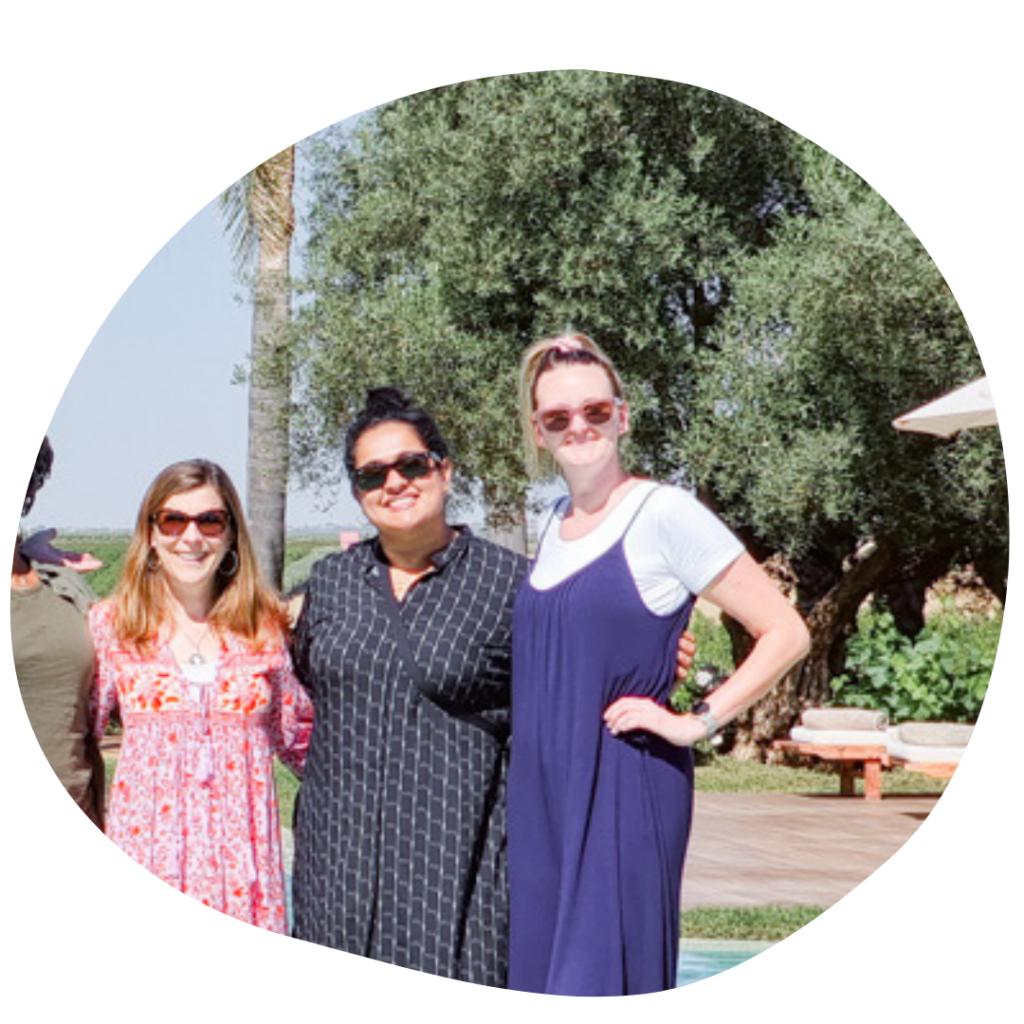 This was my first experience participating in an organized travel group, and it exceeded my expectations. Meg, Mar and the team on the ground in Morocco (shout out Mariam) made me feel extremely comfortable throughout the entire process – with a pre-trip zoom call to answer all of our questions, both airport transfers, and all the moments in between. There is something very refreshing about having someone else coordinate the day's activities and address any obstacles that may pop up.
In addition – what makes this group so special – is the impact we have on the women in the country. As a traveler, I could feel the energy and emotion from the guides and advocates we had the honor of meeting. Those were moments I will never forget.
I look forward to joining other trips with Solo Female Travelers Club!

Bre – Morocco Sounds & Sights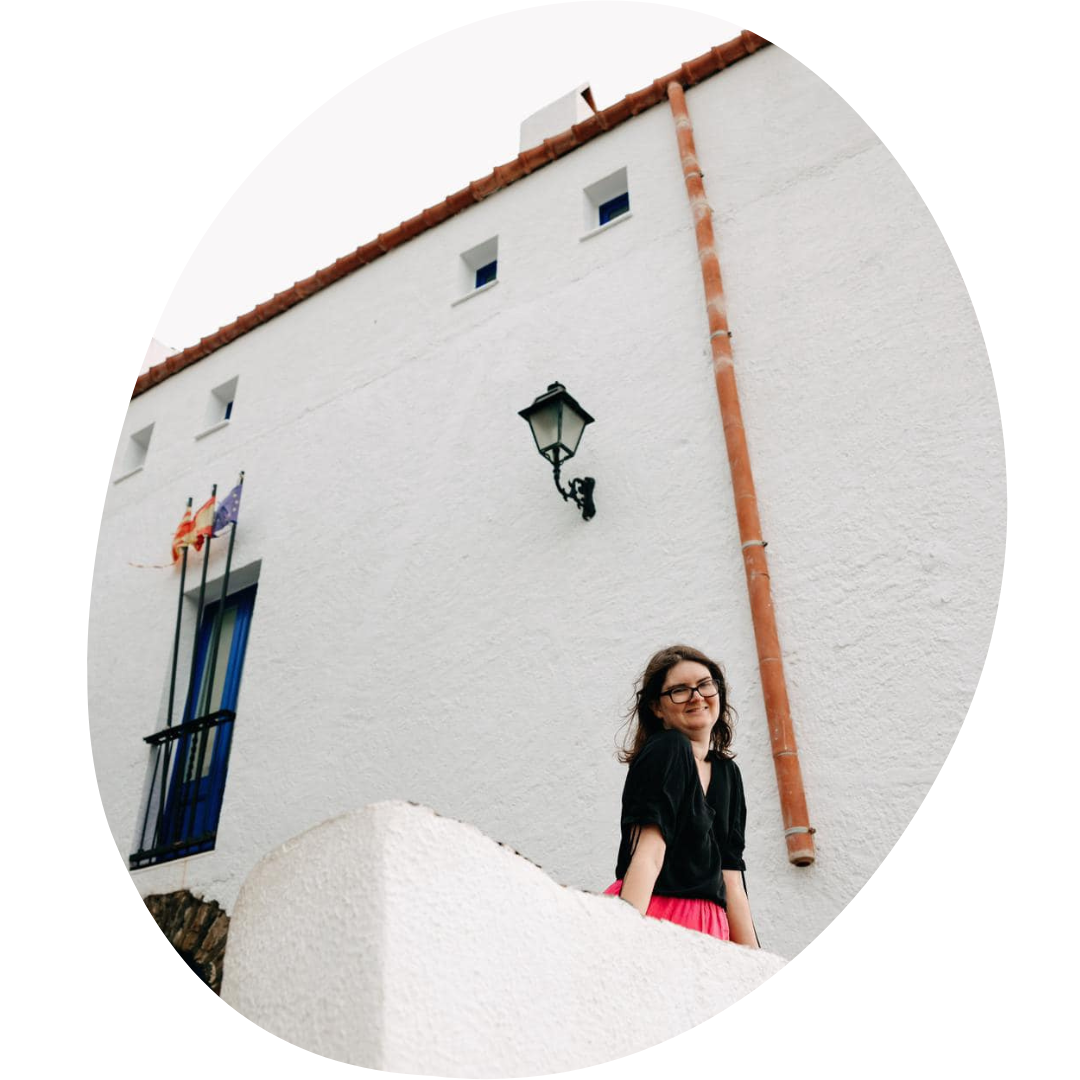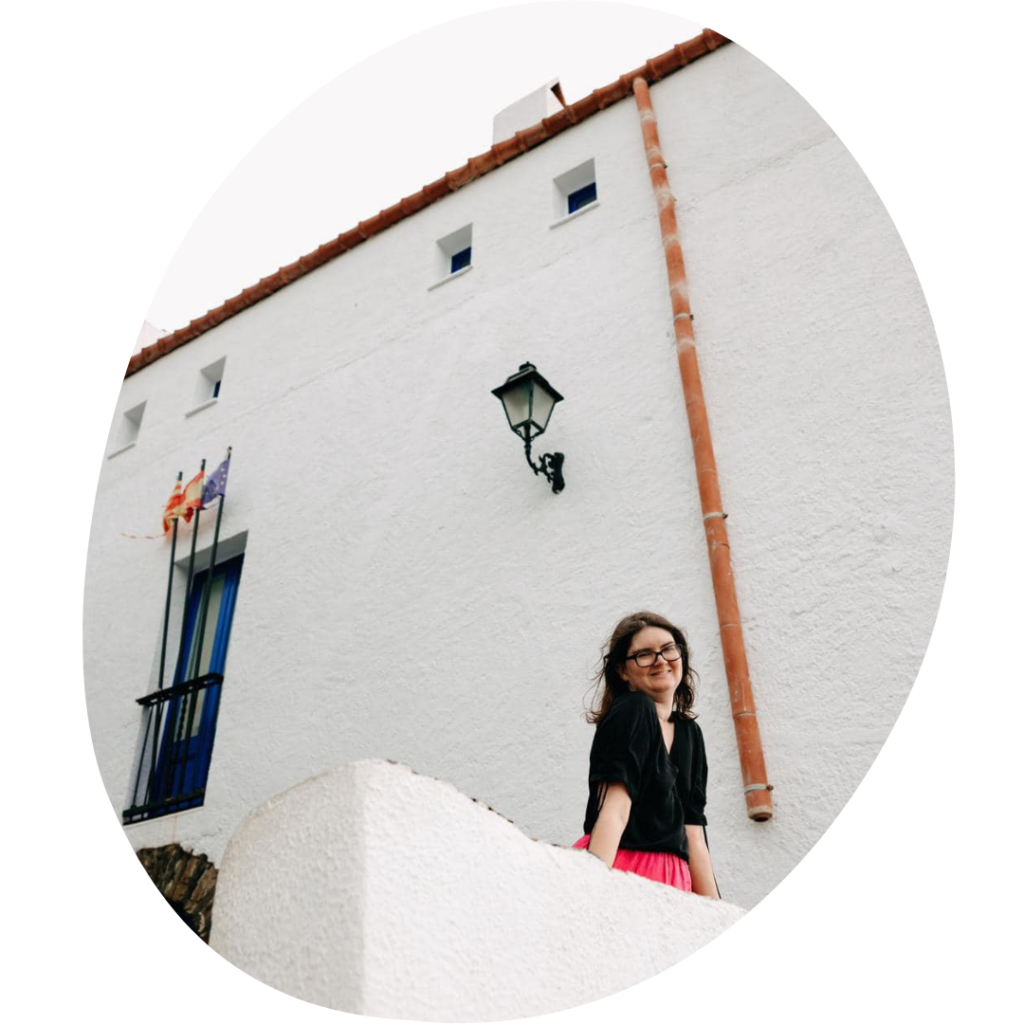 The June 2023 Barcelona and Costa Brava tour exceeded all my expectations. This was a perfectly curated tour for me, it had history, amazing food, beaches and a wonderful group of women who, over the course of the week, have become my good friends. Travel is all about connections and SFT understands connections- with people, places and communities. Our guide Ariadna is exceptional. She is an engaging and knowledgeable storyteller, with a deep understanding of history, geography and culture which she can contextualise in meaningful and interesting ways, as a professional historian I know this is a rare gift. We were also lucky enough to travel with an amazing photographer, Anastasia, who made everyone feel confident and took beautiful photos. The hotels we stayed in were lovely, my room mate was perfectly matched, and the food was delicious! I highly recommend SFT tours and I will definitely be booking another myself.

Bec, Barcelona & Costa Brava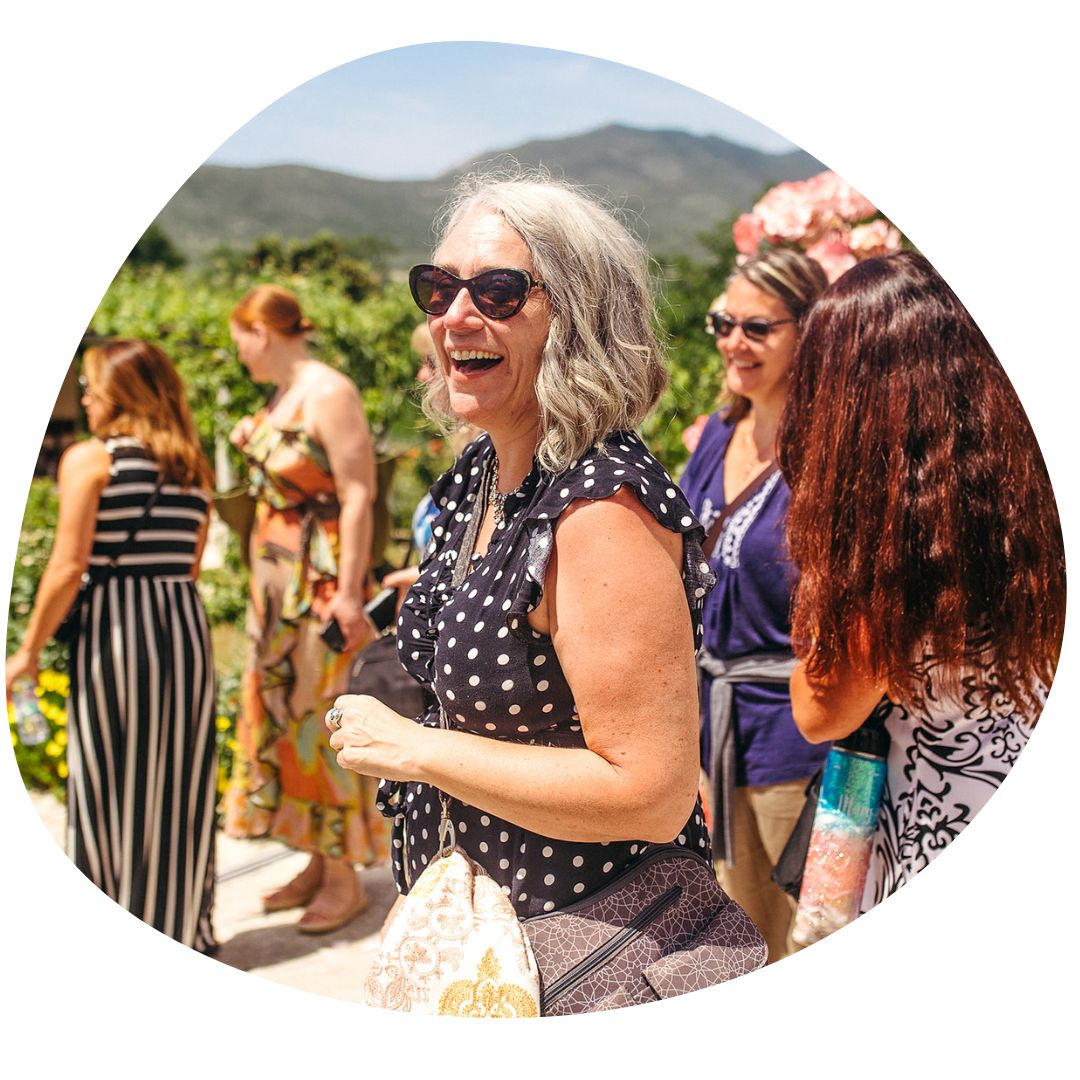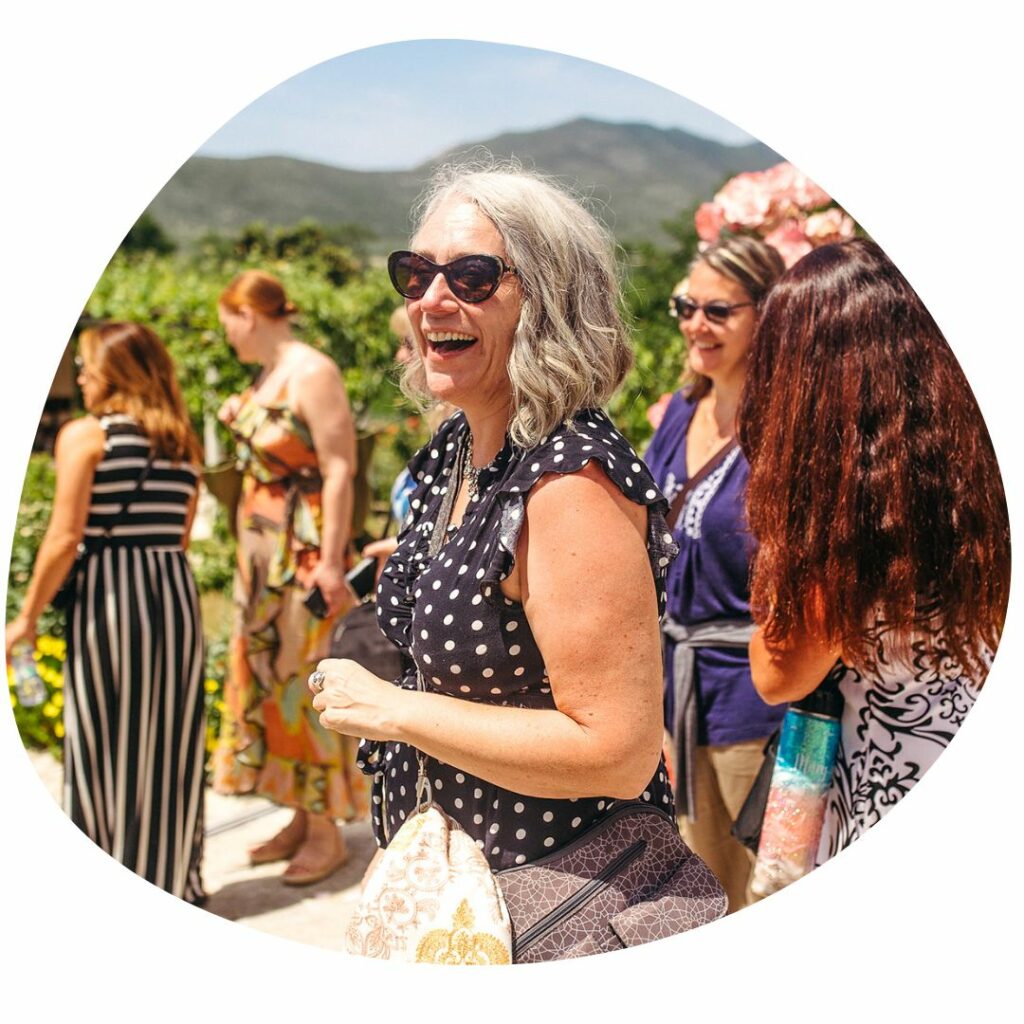 WOW! What an amazing trip that Solo Female Travelers put together in Croatia & Montenegro. This was my first group tour and I chose them because they were small and because their philosophy and dedication towards empowering women impressed me, and I was not disappointed.
Croatia was great and our tour guide, Nika, had rich stories of her childhood in Old Town Dubrovnik as well as extensive knowledge about the history of the area. Montenegro was just as beautiful (if not more?) and Perast was a great small village to stay.
Mar & meg crafted an itinerary that included lots of sightseeing, balanced with some down time, and lots of great food & wine. I can't wait to do another with this amazing company! #SFTCroatia

Denise, Croatia & Montenegro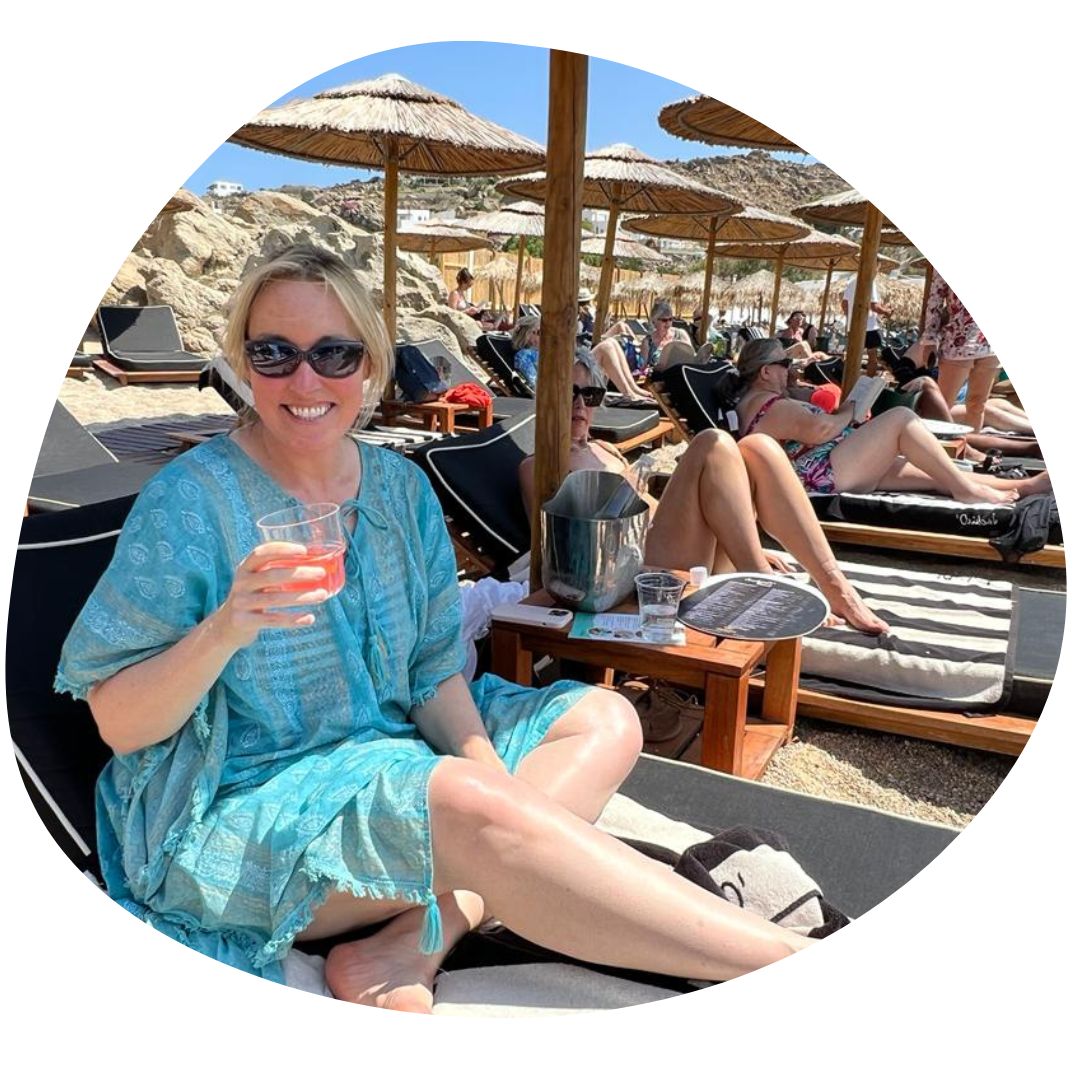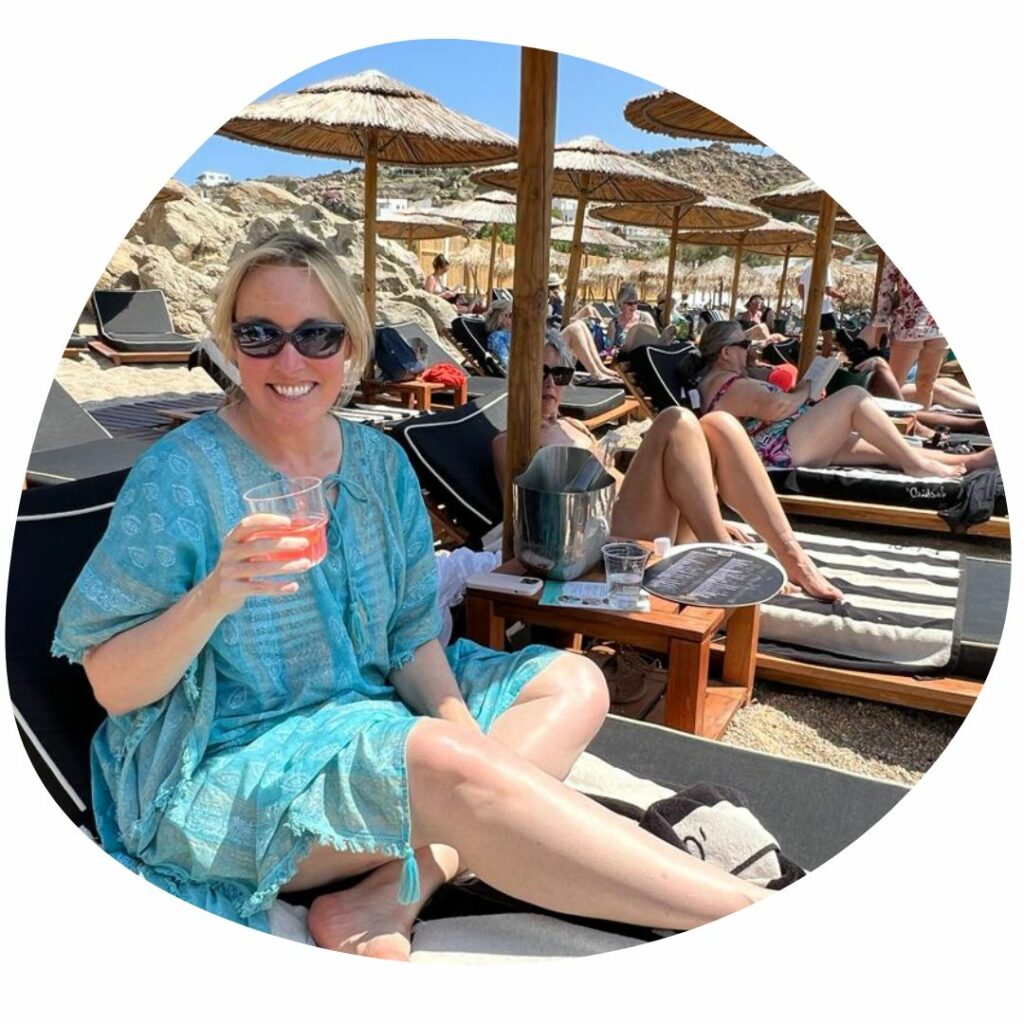 Another amazing experience with so many thoughtful touches, one of a kind experiences, and much needed pampering too. Highly recommend to anyone looking for a new adventure. You will get to know yourself better and make new friends for life.

Tina, Greek Islands sailing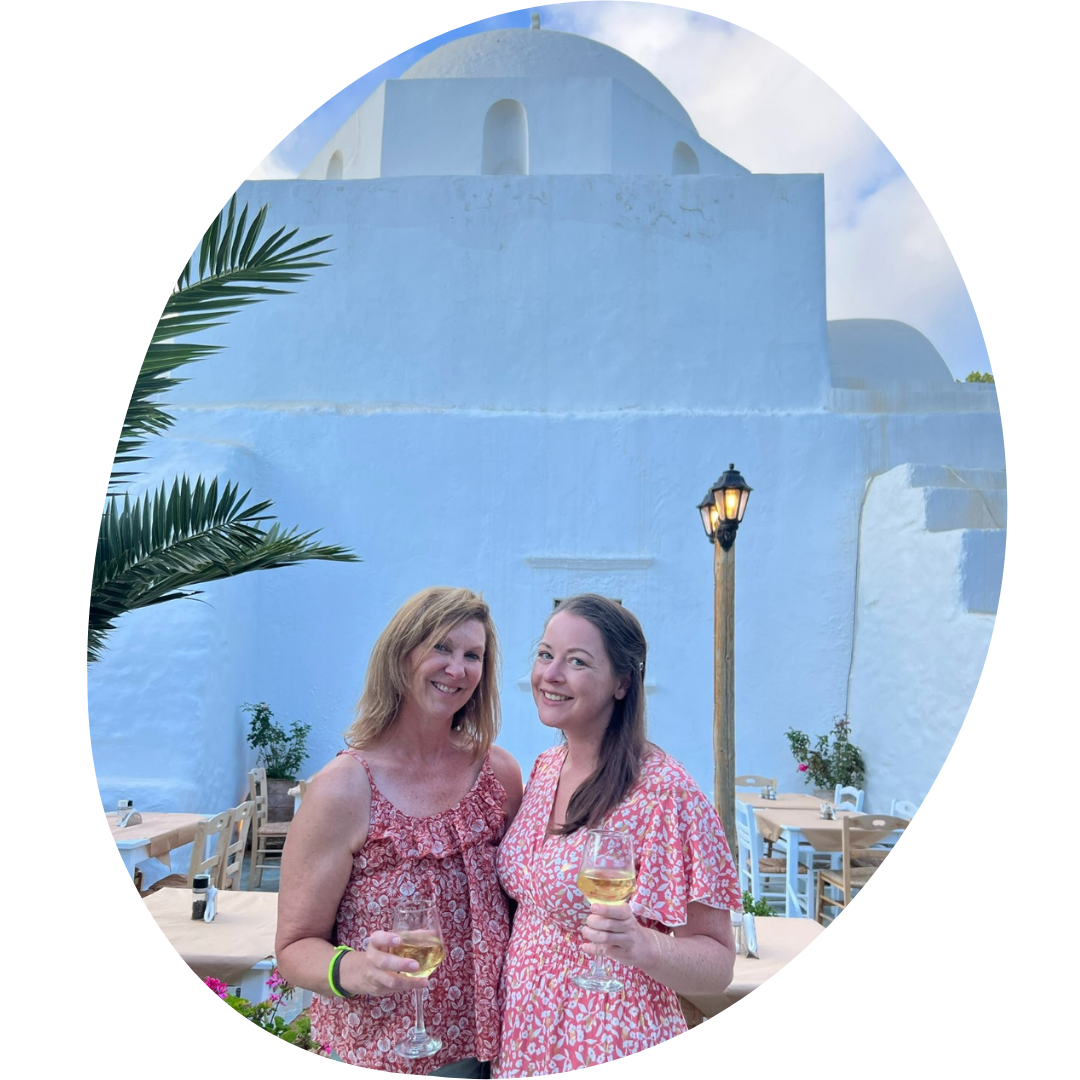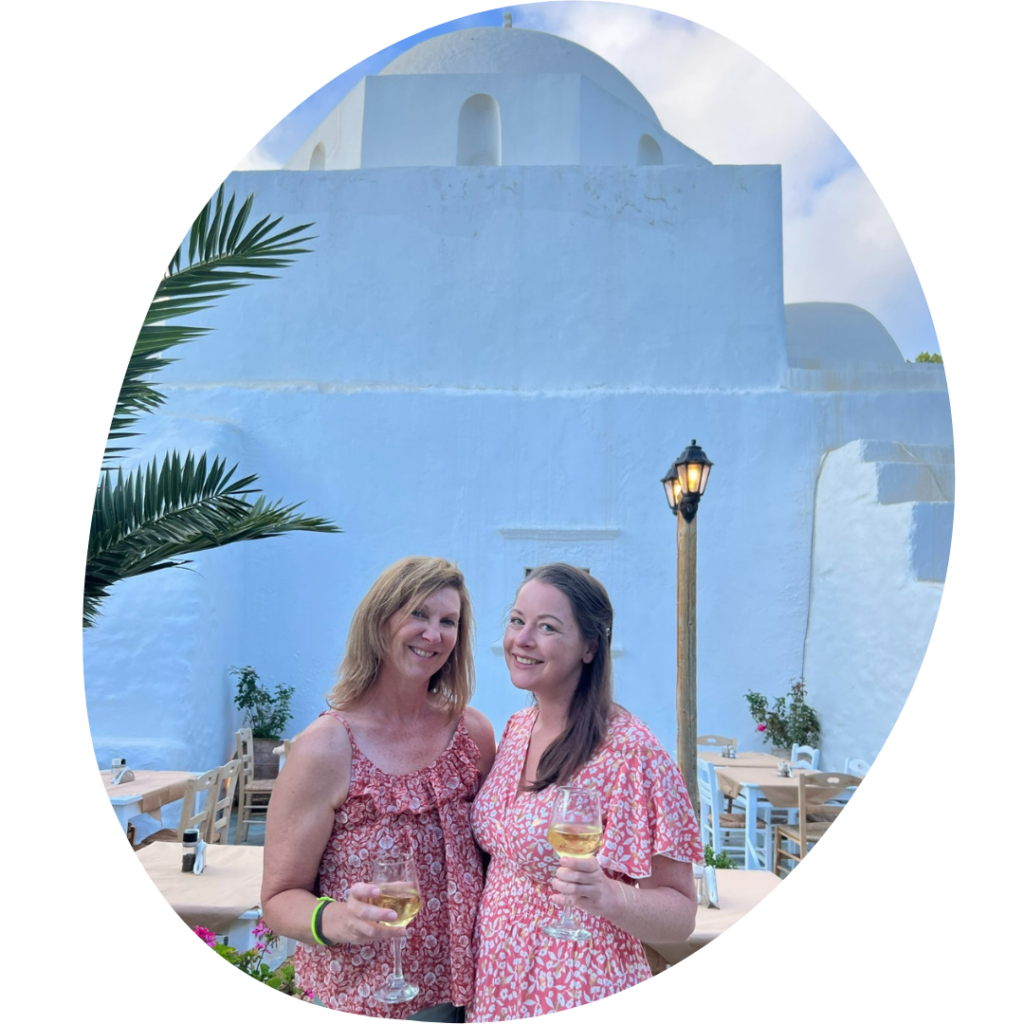 Recently early-retired with a supportive husband that doesn't really enjoy traveling, beaches, wineries, etc., I booked my very first solo European trip! I picked the Solo Female Travelers Club's Greek Islands sailing tour because it sounded amazing and I loved that SFT Tour's values empower women! Everything about my journey was amazing, including bonding with so many like-minded incredible women. Highlights were our yacht and daily breakfasts, touring nine breathtakingly beautiful islands, kayaking on the Aegean, and hiking on Paros. And, oh my, the food experiences! SFT picked the best of the best places to eat and I tried so many new and wonderful dishes, just extraordinary! I am still smiling thinking about our 9-day trip and my new traveling friends. And I am ready to book my next adventures with SFT!

Lynda, Greek Islands sailing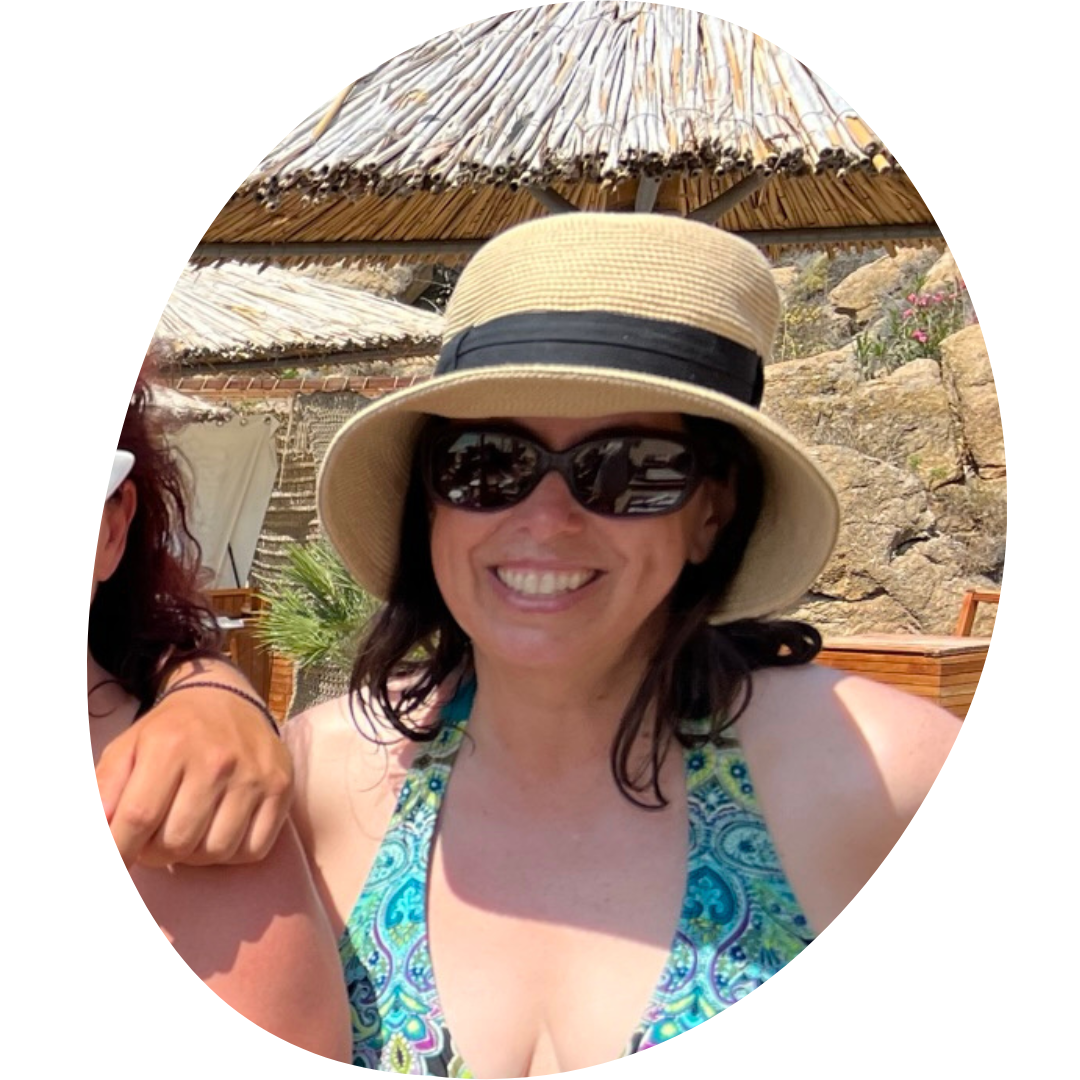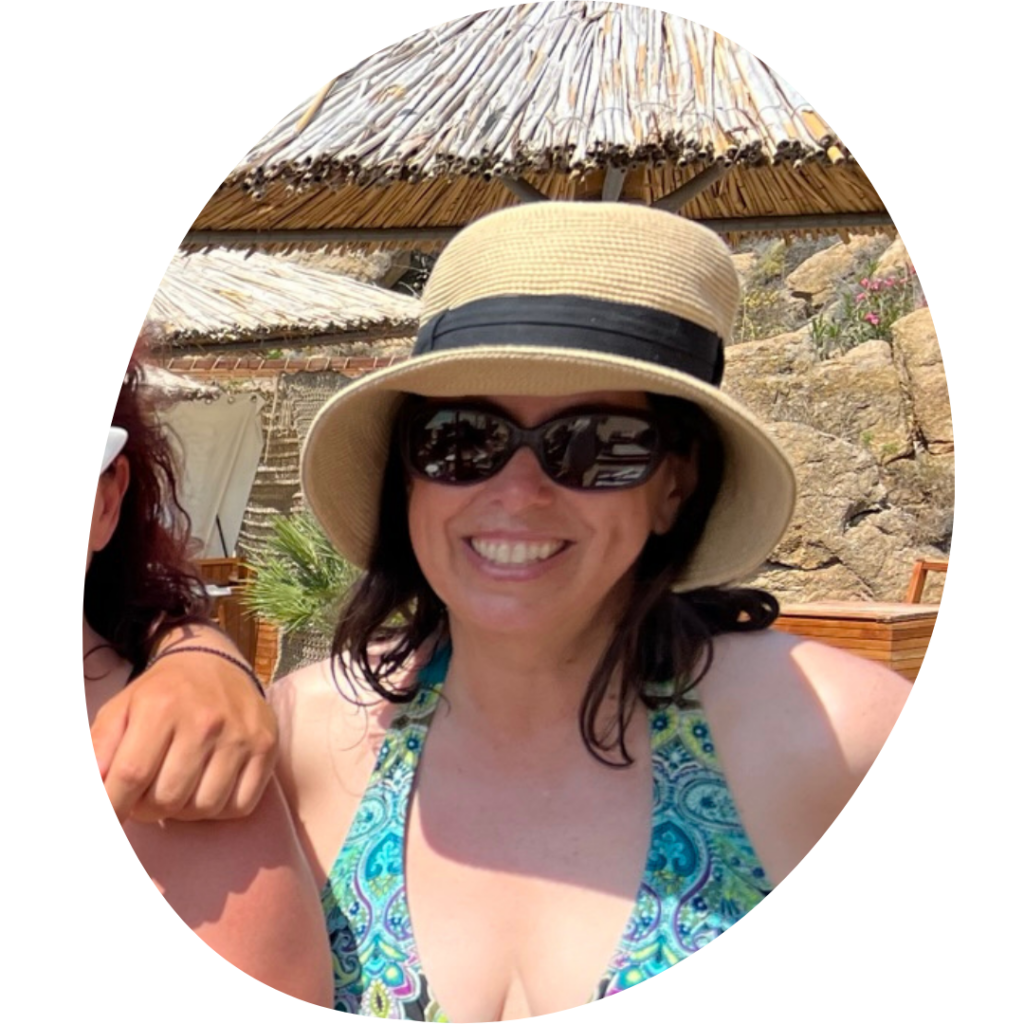 I can't recommend this travel club enough! I did my first trip with them this month. It was the sailing trip through out the Greek islands. My first solo travel ever. I got in early to explore some on my own to truly be solo but enjoyed the time with my group just as much. I've made new friends that I know I'll see again! Such amazing ladies- the logistics alone of wrangling 35-40 women… my hats off to Mar and Meg. They are equally lovely people. They hire great women to work with, too. Our guide Stella was the most amazing woman! I love them all for making the trip so special. I look forward to figuring out what trip I want to take next.
. The quality of the food, the tours and other experiences that were included in the price- I don't know how they provide such quality. Oh and the likeminded women you meet from all over with different life experiences was a highlight for me

Maya – Greek Islands sailing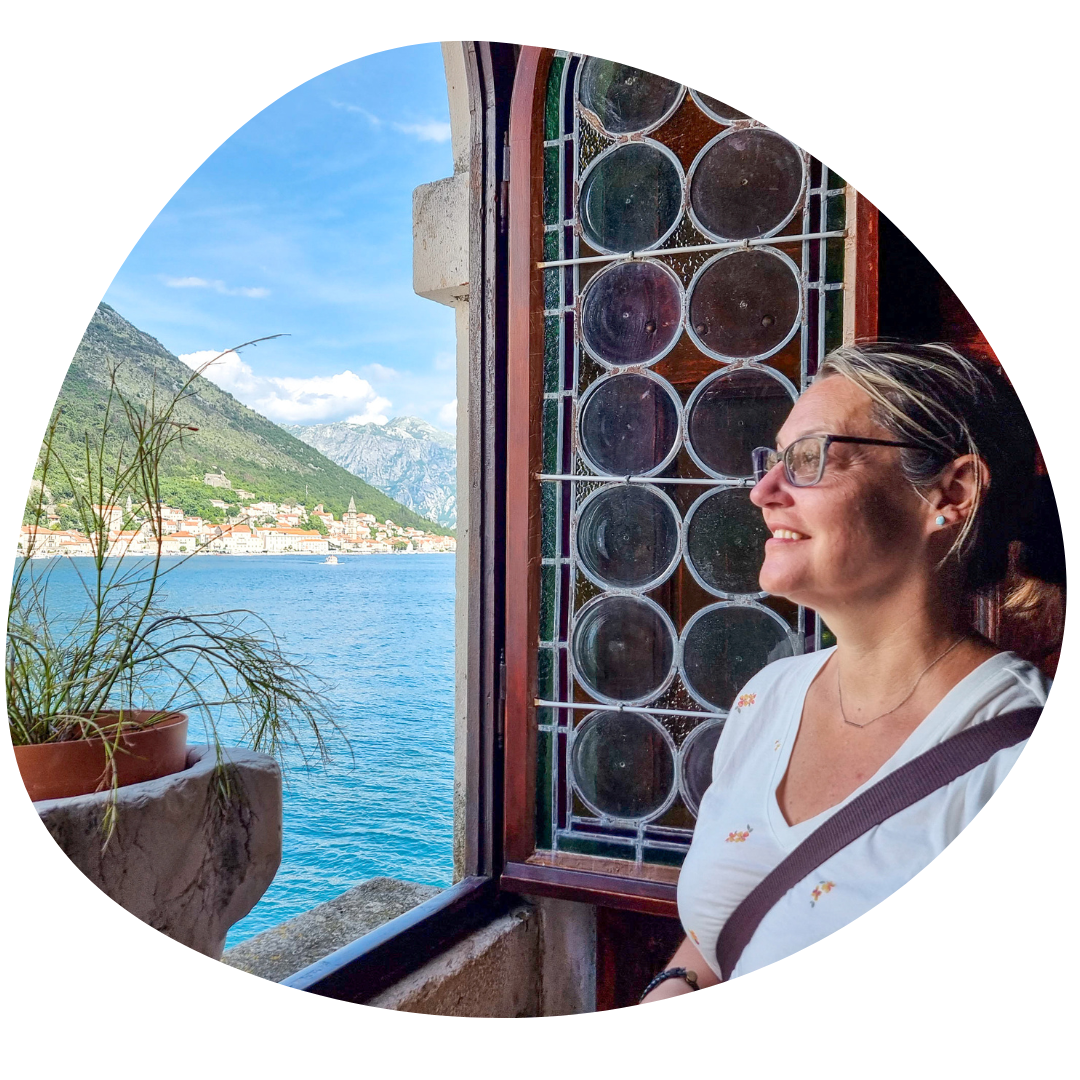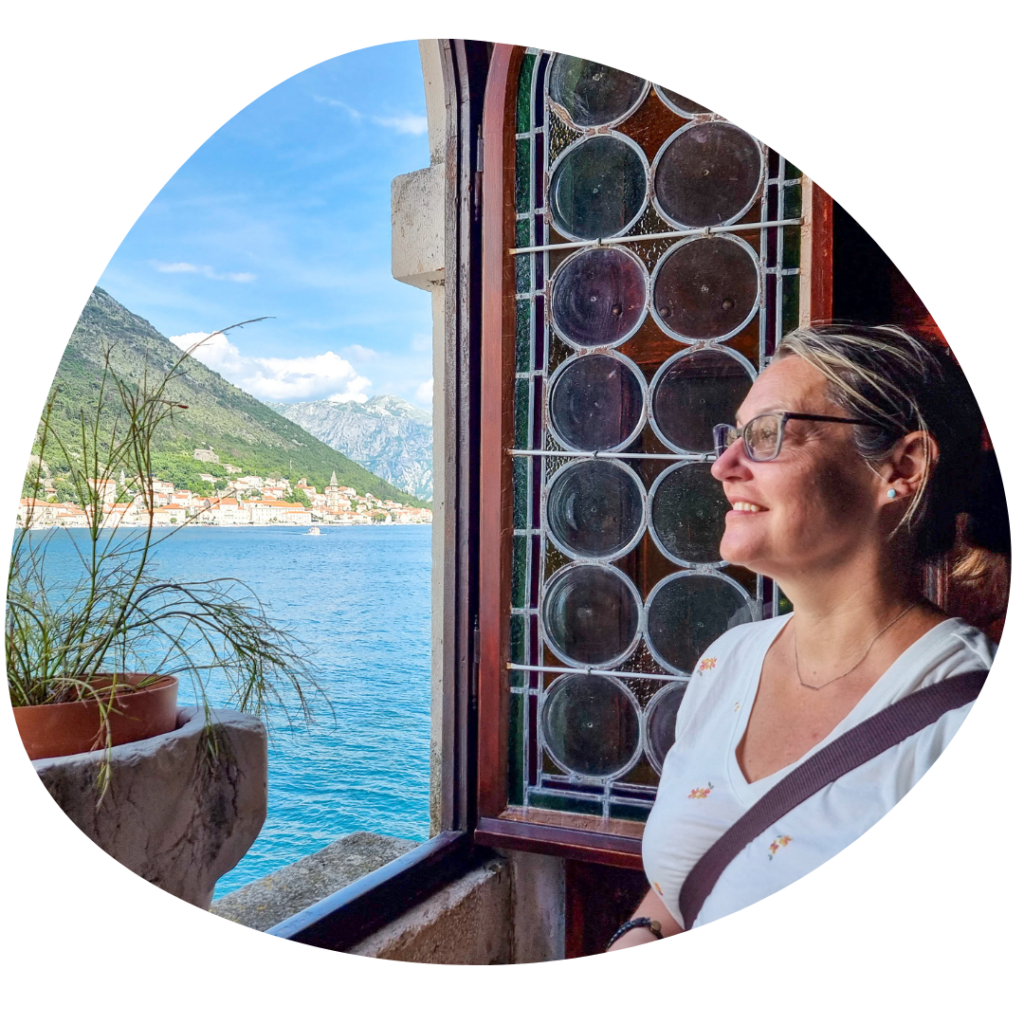 I want to share how fabulous an experience it was to have been on the first trip to Croatia and Montenegro with this amazing organization! The group of women was fantastic and all the aeaa we visited were incredible! Our tour guide Nika, was such a rich source of information and history about her home country. She has every right to be as proud as she is about where she comes from. I learned a whole new appreciation for this beautiful region and what they have endured. Amazing people, places, food and of course, wine! I would go back to this area in a heartbeat. If you're entertaining the thought of going to this region of the world, don't hesitate! You won't regret it one bit!

Daryl, Croatia & Montenegro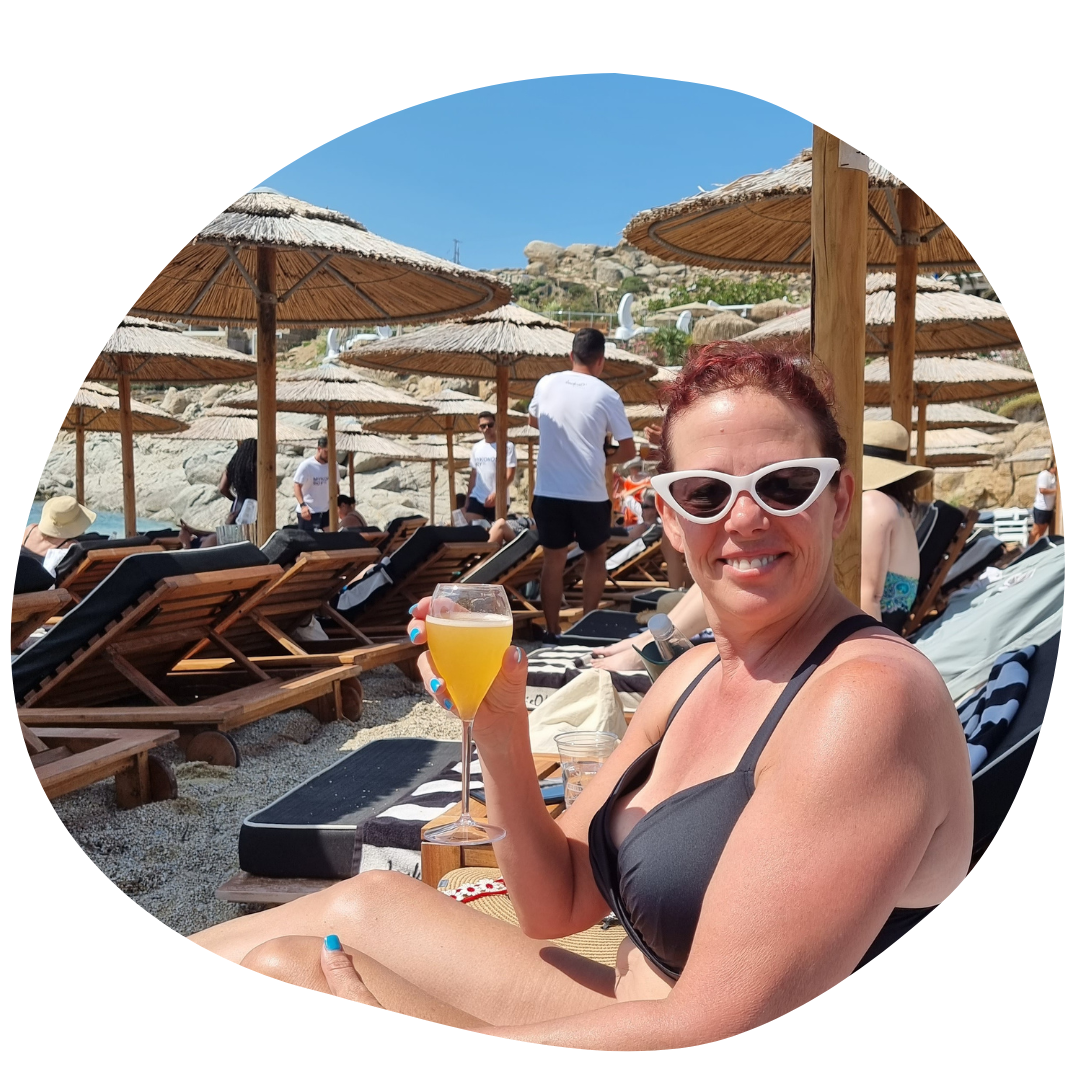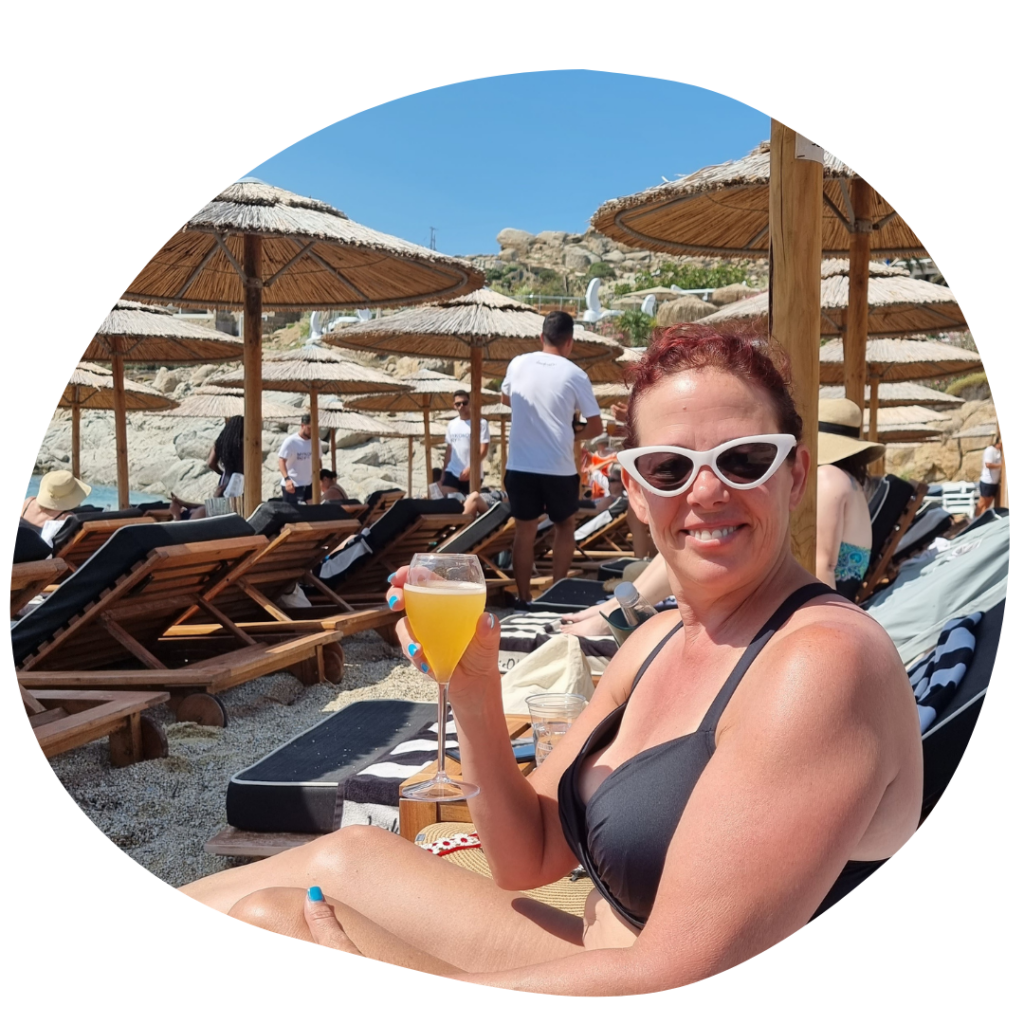 I just returned from Greece and I have nothing but HIGH praise for this team and what they accomplish! This was my first trip to Europe and I was very nervous…up to the day I left. The first meeting with all of these wonderful women was a smashing success! Meg and Mar are incredible planning every magical moment. I ate the most wonderful food, found new wine, learned the importance of GOOD olive oil, explored villages on Greek islands, danced on a boat, swam in the Aegean Sea…but most importantly…made life long friends. They truly live by their mission to empower women through travel. Thank you so much so allowing me to be a part of this journey! See you in Iceland in 2024!

Lezlee, Greek Islands sailing
"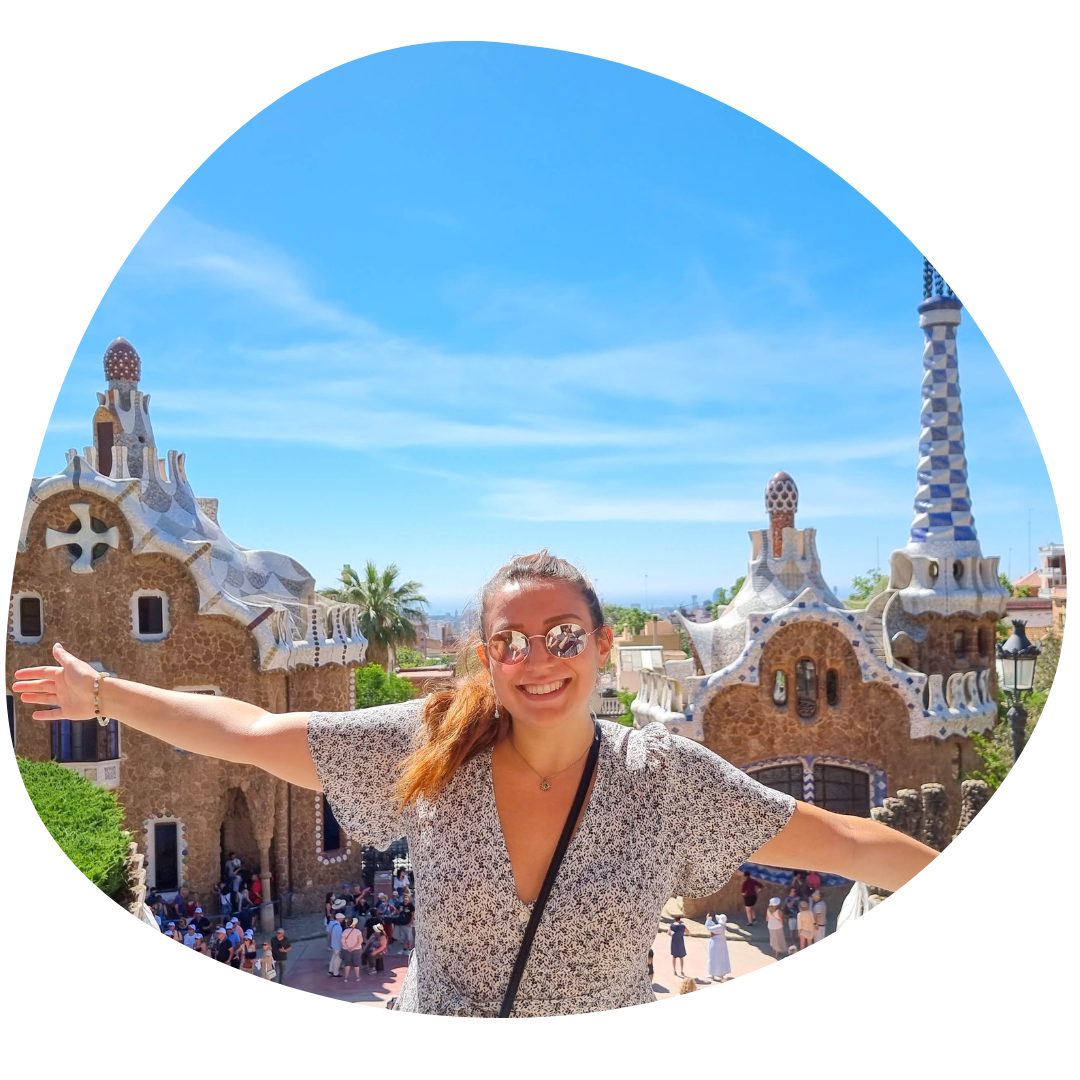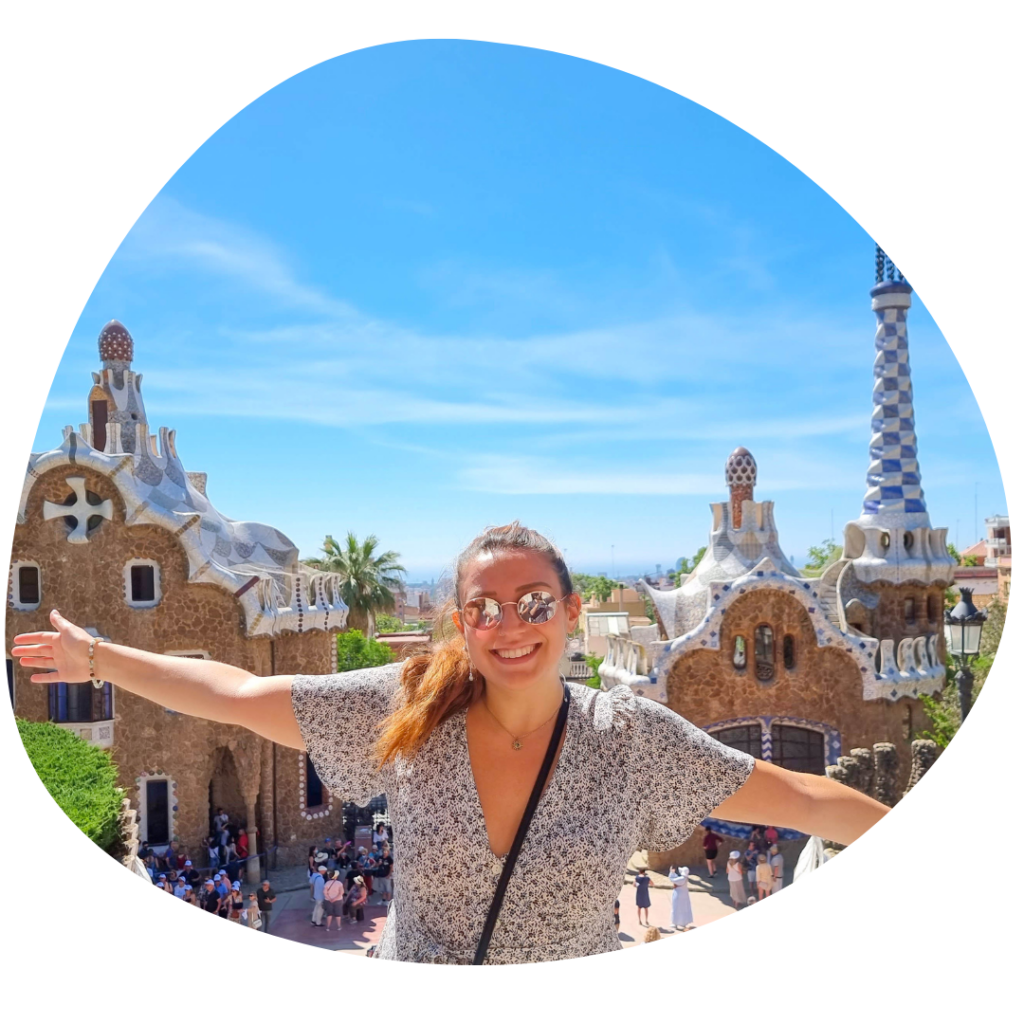 I joined the Barcelona / Costa Brava trip and it was a magical experience to say the least. Mar is so passionate about what she does and it shows. I met some incredible women, all who made me feel safe and whom I had the best time with! It was a wonderfully curated trip and I am already booking another 🙂

Lauren, Barcelona & Costa Brava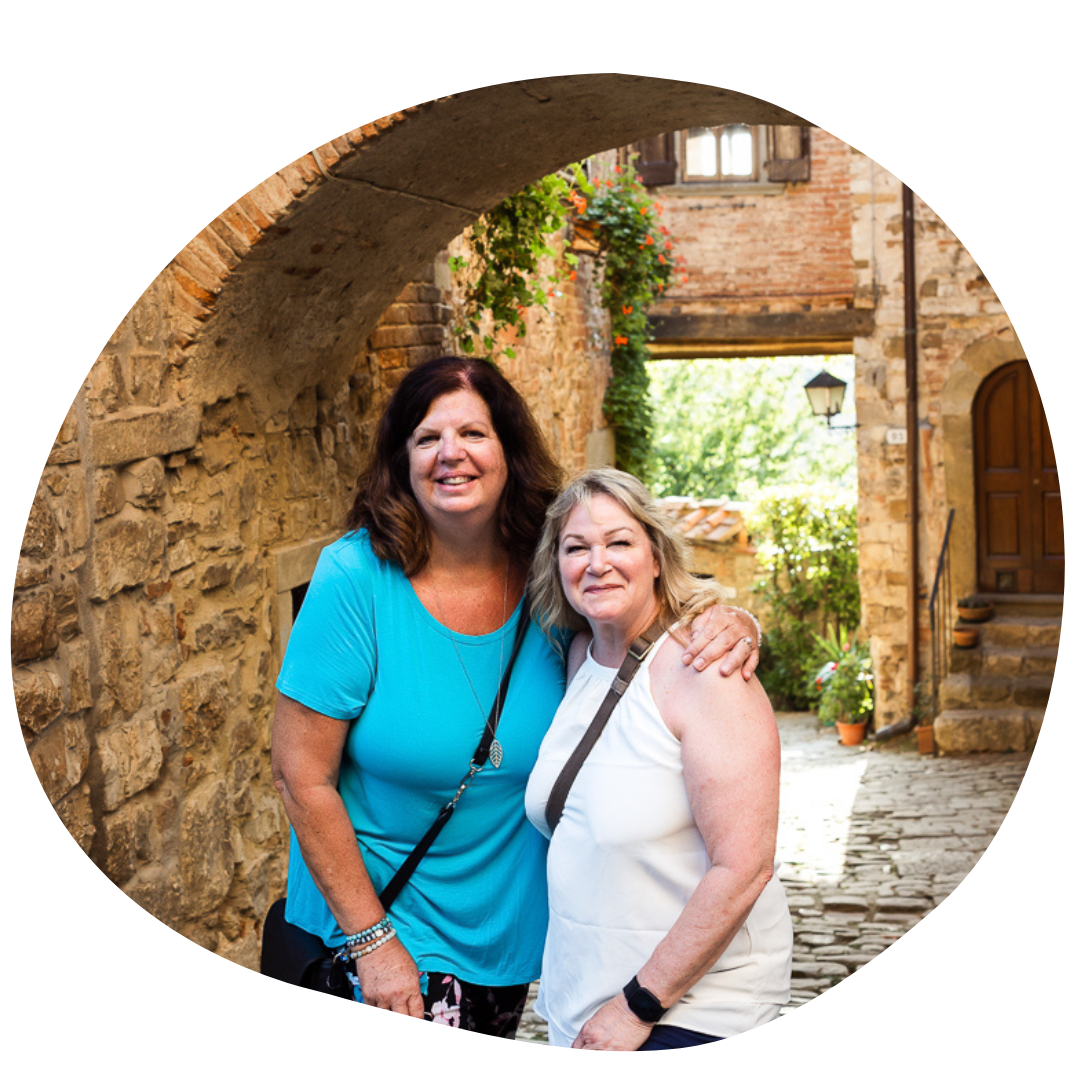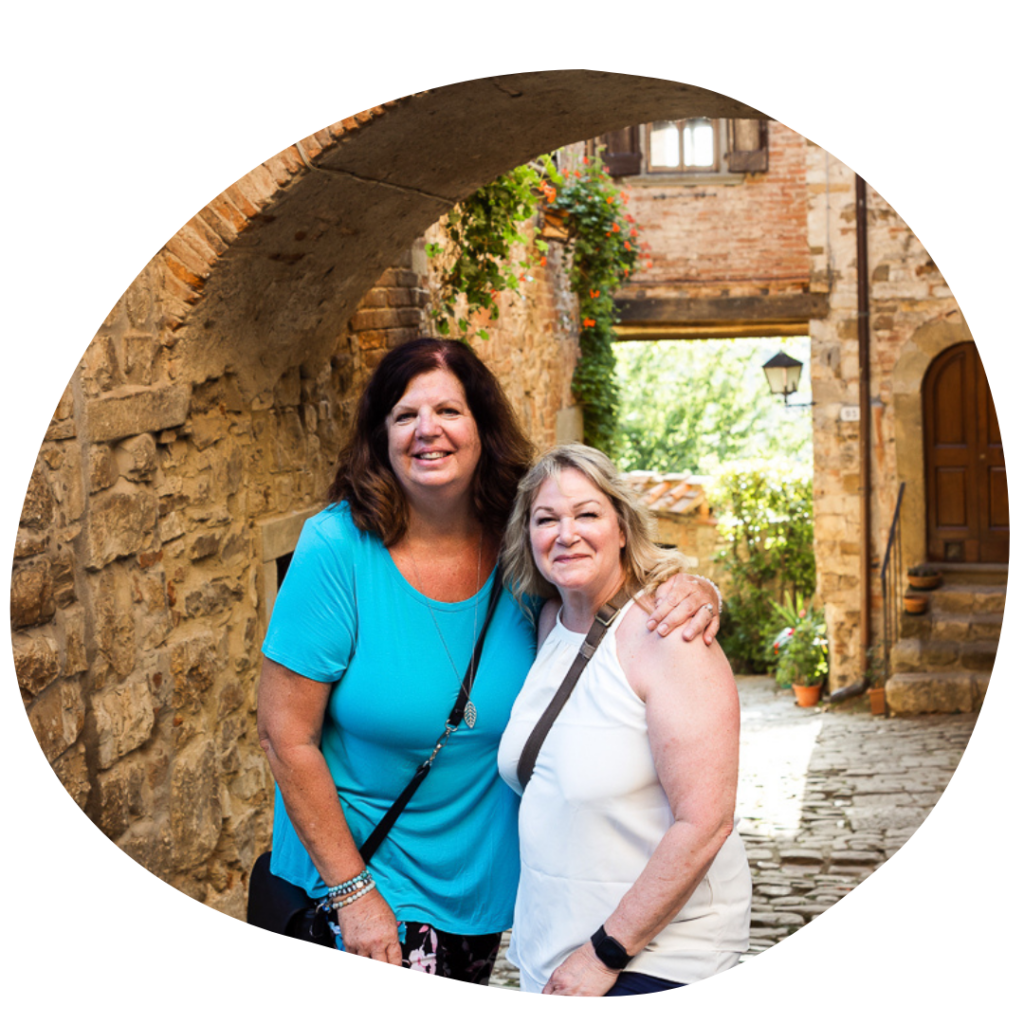 Sandy – I recently went on the Florence Tuscany trip in July 2023 and I cannot express what a beautiful, once in a lifetime experience I had.
First, before you even start on your trip, you receive all the information you need for the trip-tips on getting there, clothes to wear, what to pack, etc. I felt very prepared which eased much of my anxiety.
This trip is all about the most delicious food and wine you've ever tasted and highly recommended for foodies. But on top of that, we learned so much about Italian culture and life. The farmhouse villa is absolutely gorgeous and your host, Anna, is so warm and welcoming. An added bonus is a nice cool pool overlooking the Tuscan countryside to cool off in after some warm days.
We saw lovely wineries, a cheese farm, medieval villages, and everyone's favorite, truffle hunting in the forest with an experienced truffle hunter and his dogs. Everything was meticulously planned and exceptional. I highly recommend and am anxiously awaiting my next trip with this wonderful company.
Sandy – Florence & Tuscany
Read independent reviews from our guests on our Facebook page.