Magical Egypt
Cairo – Aswan – Abu Simbel – Luxor – Nile River – Siwa Oasis – Gastronomy – Deserts
Come on a journey through rivers, deserts, oasis and ancient civilizations of past and present Egypt. We will uncover old traditions, and discuss modern life in this fascinating, contradictory and bewildering country by the hand of local women and the country's most incredible historical and natural spots.
Highlights: Giza Pyramids | Saqqara | Female Entrepreneurs | Markets | Philae Temple | Valley of the Kings and Valley of the Queens | Luxor and Karnak Temples | Abu Simbel | Nile River | Quad biking | Felucca rides & Boat trips | Siwa Oasis Salt Lakes and Thermal Springs (Optional) | Photographer onboard (NYE'23)
No single supplements* | 14 spots | New Year's Eve Celebration | Unique luxury hotels
*Prices per person, we pair you with another traveler, or you can upgrade to have your own room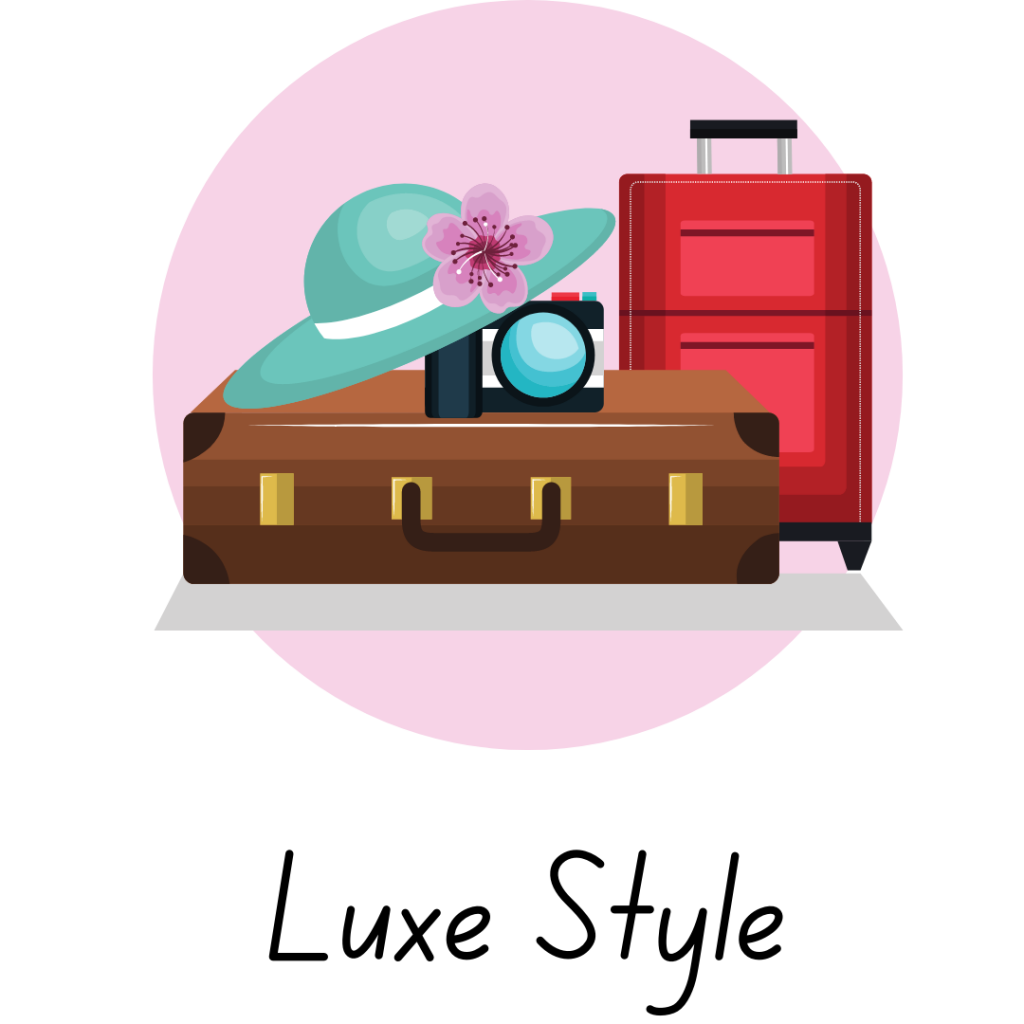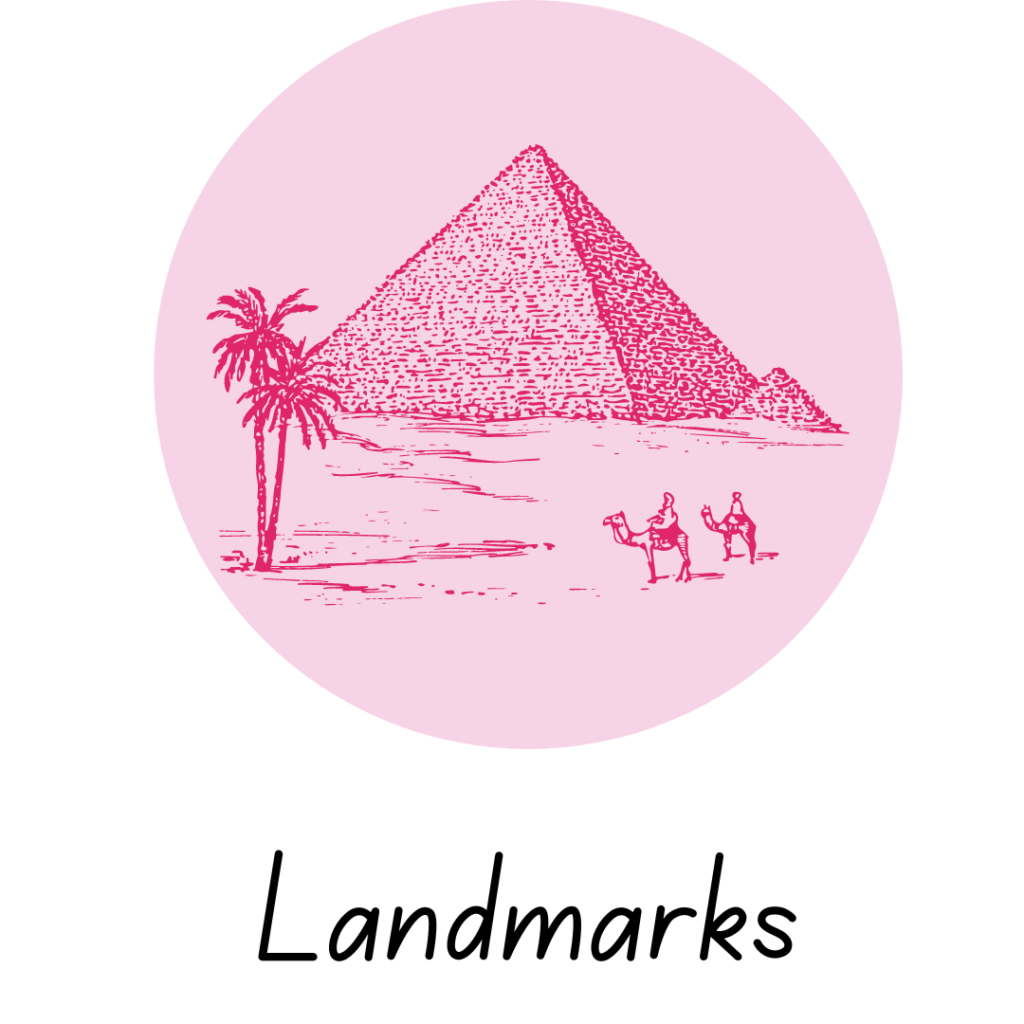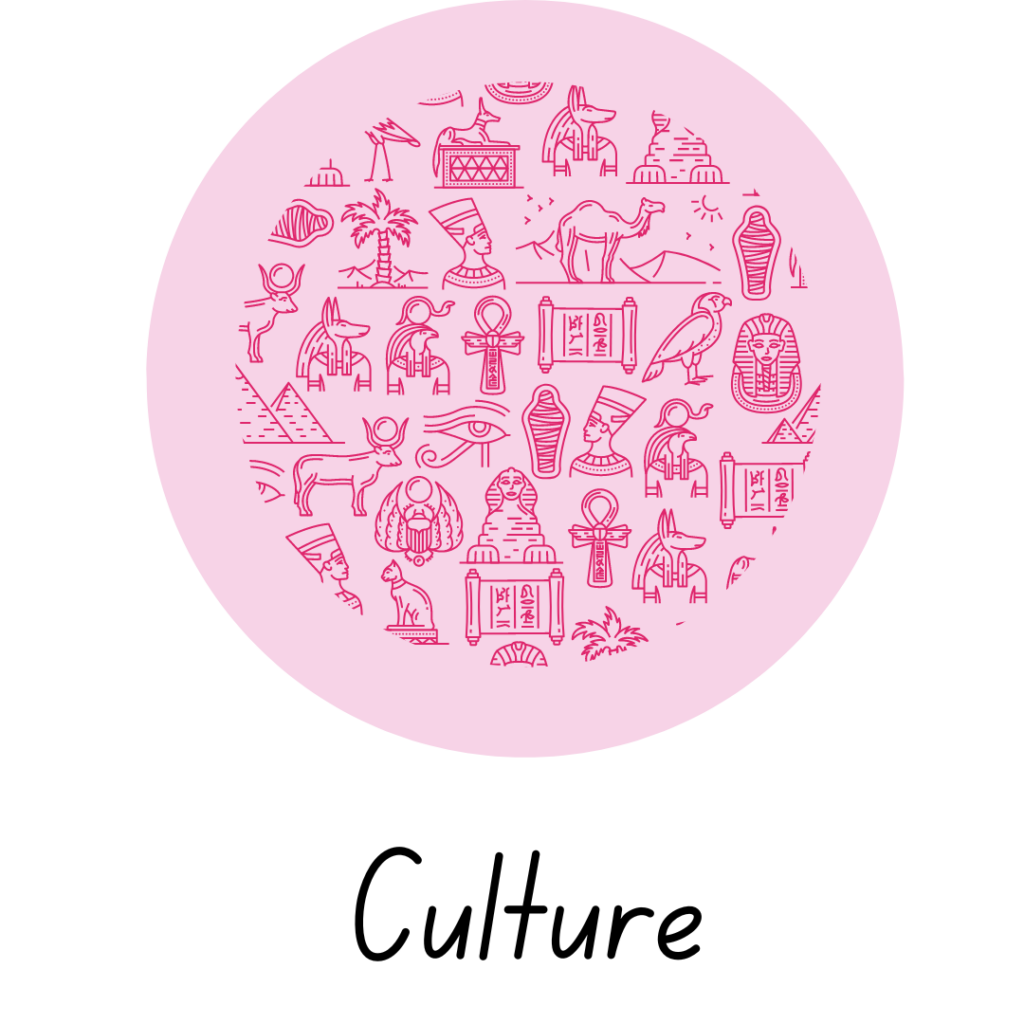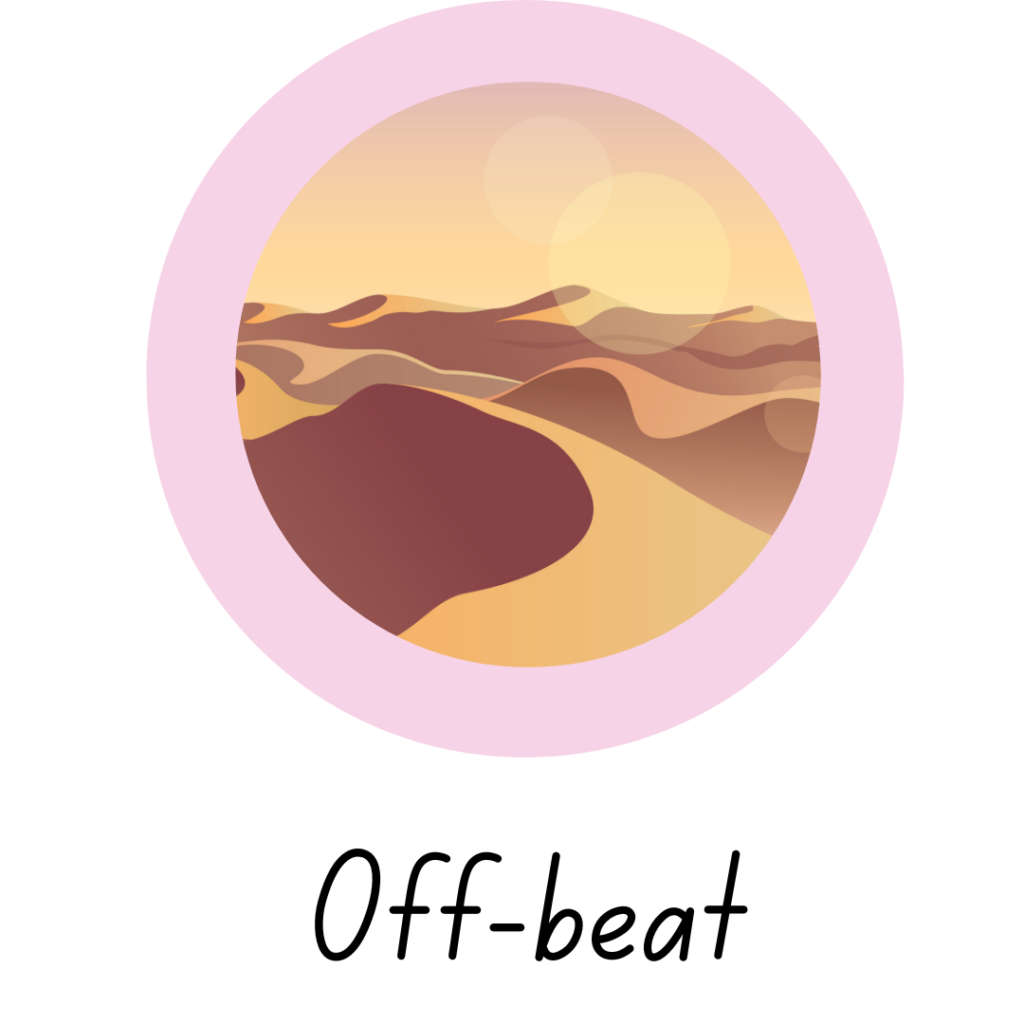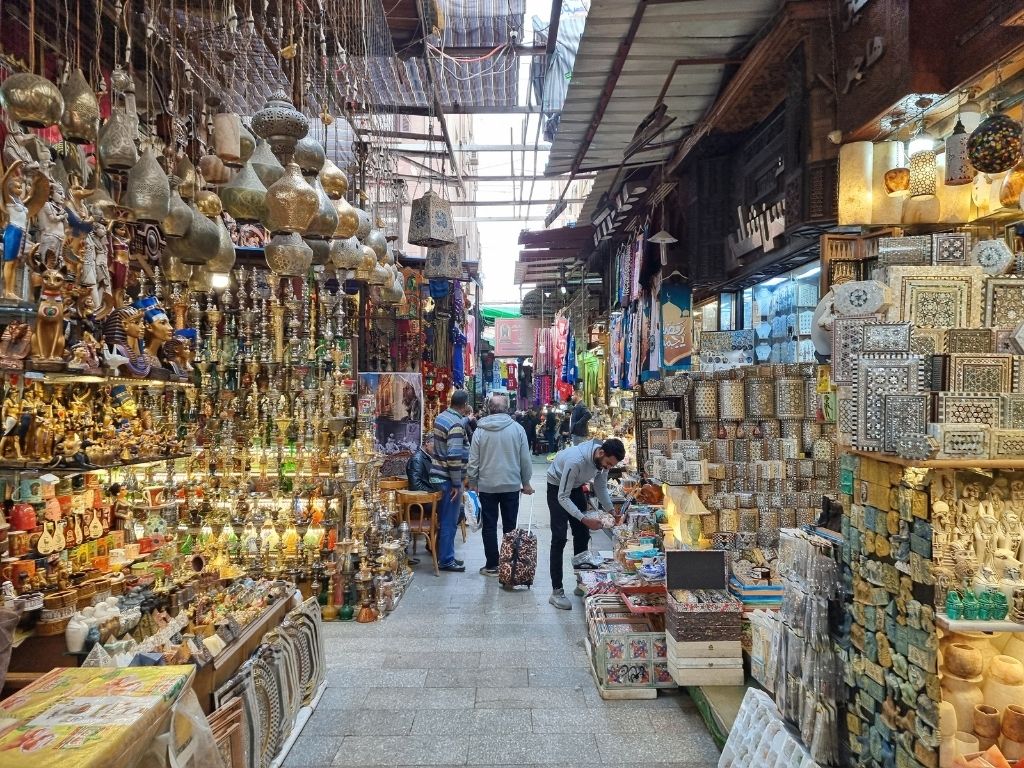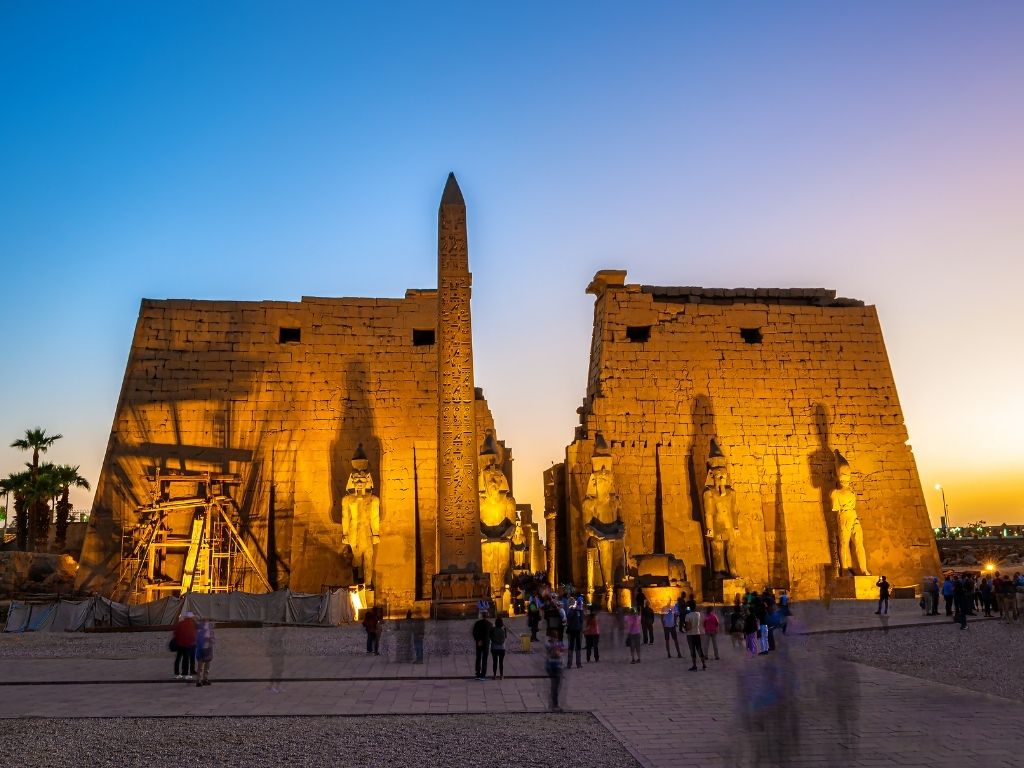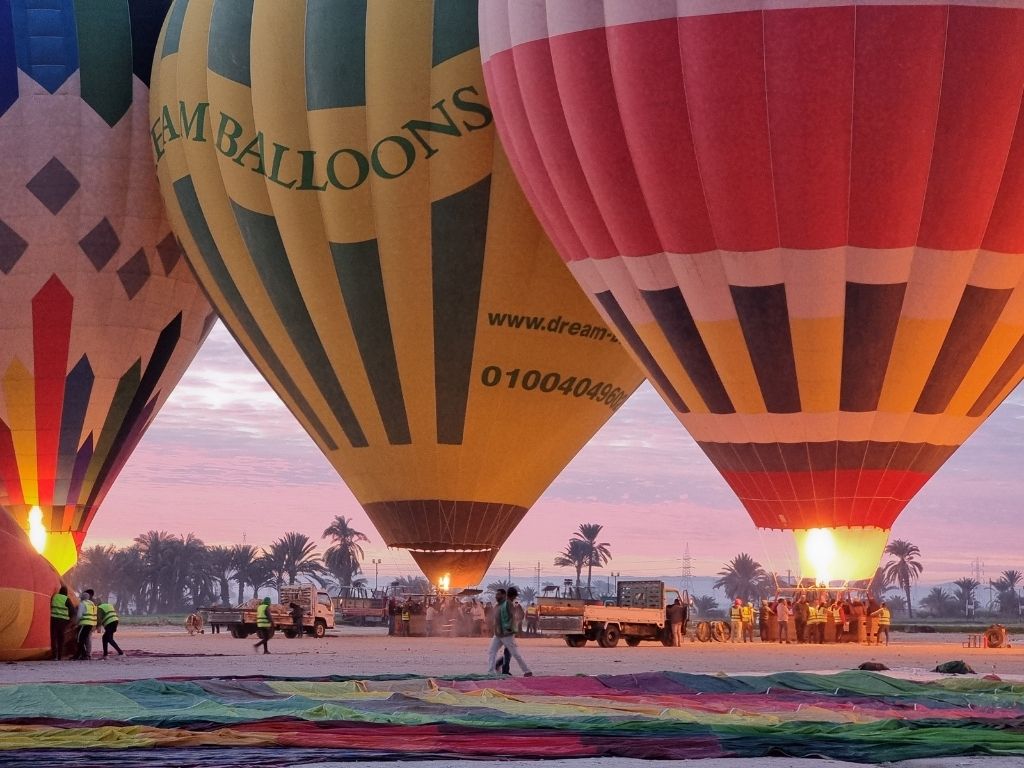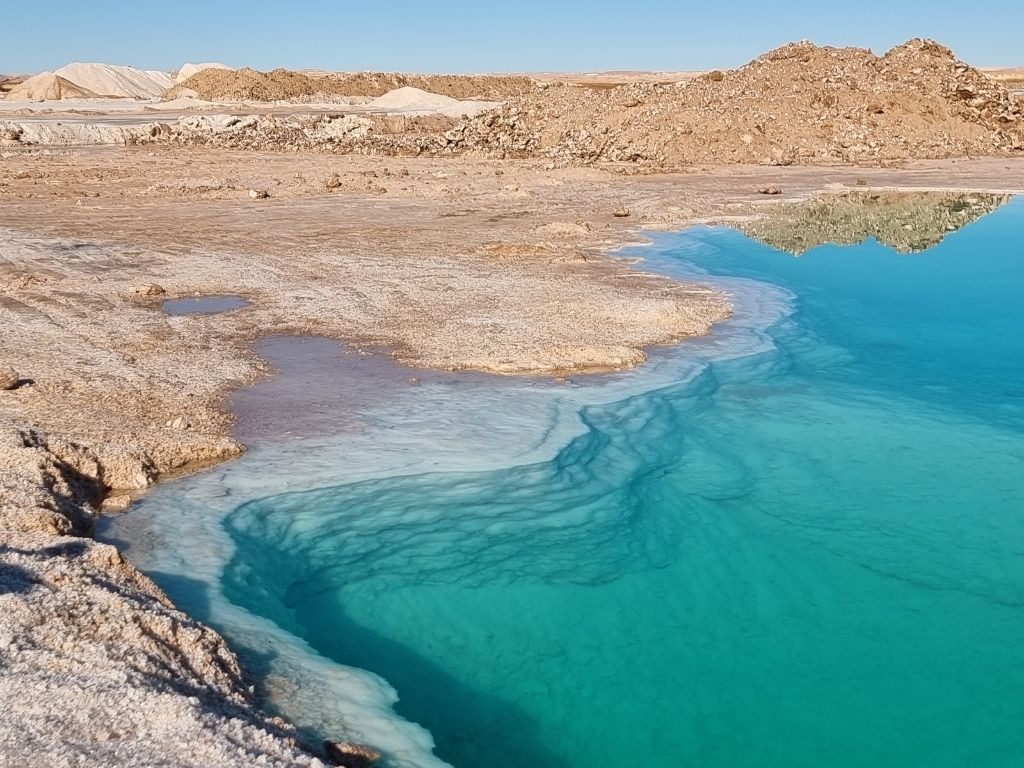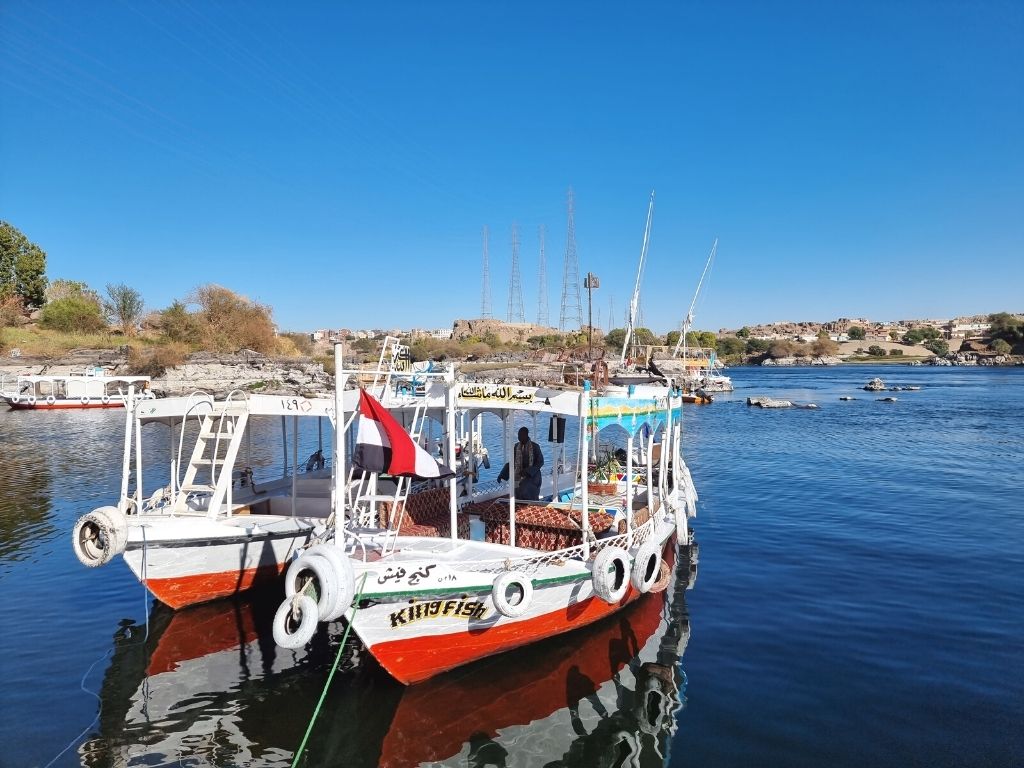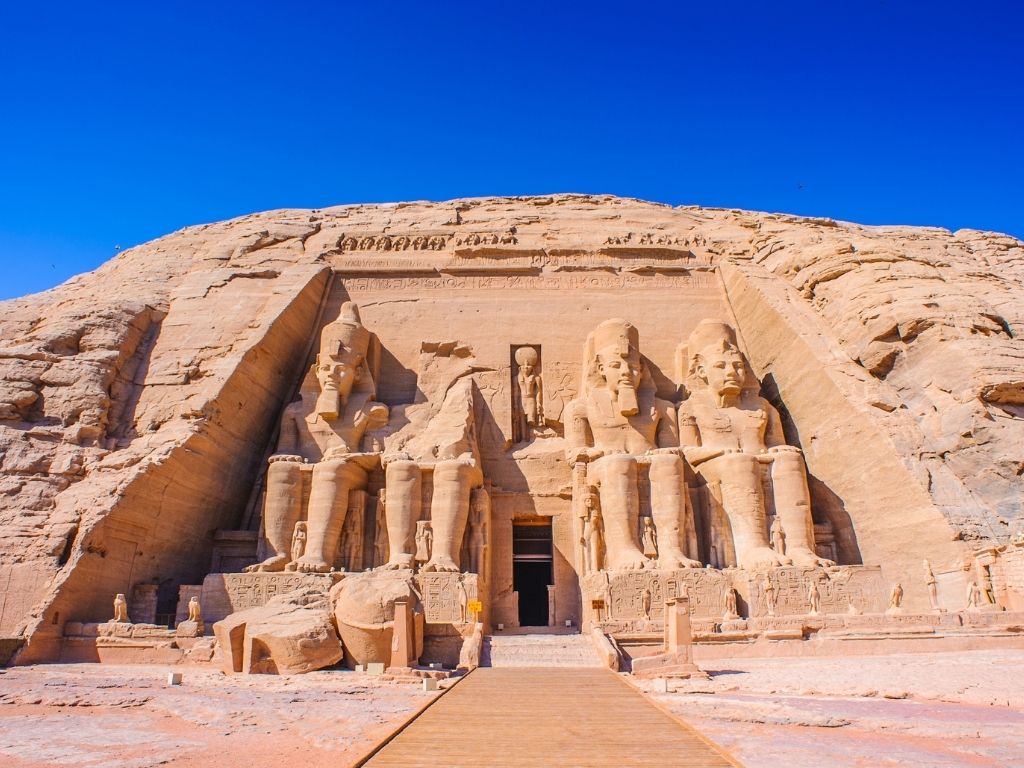 Trip Overview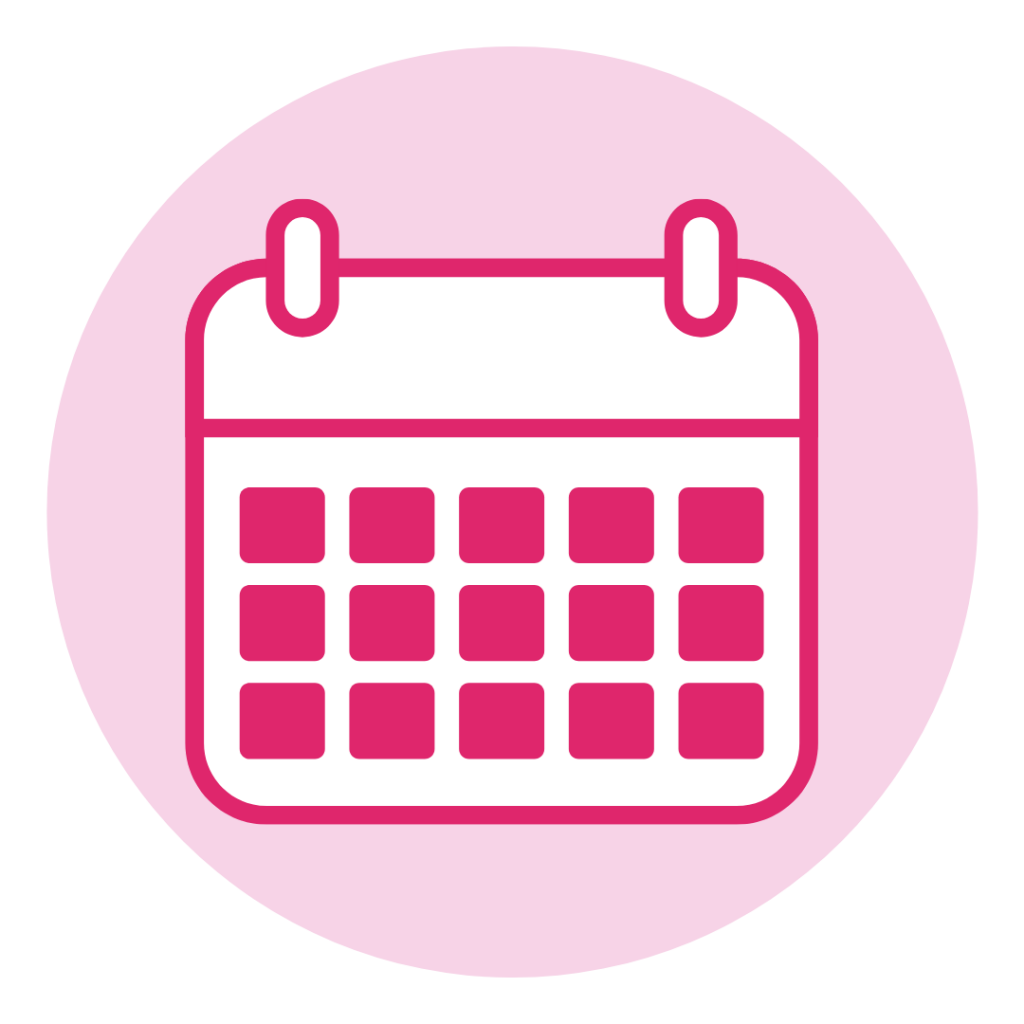 Base trip: 28 Dec 2023 – 6 Jan 2024 | With Siwa: 28 Dec 2023 – 9 Jan 2024 (Photographer
onboard) – 2 SPOTS LEFT
Base trip: 12 – 21 April, 2024 | With Siwa: 12 – 24 April, 2024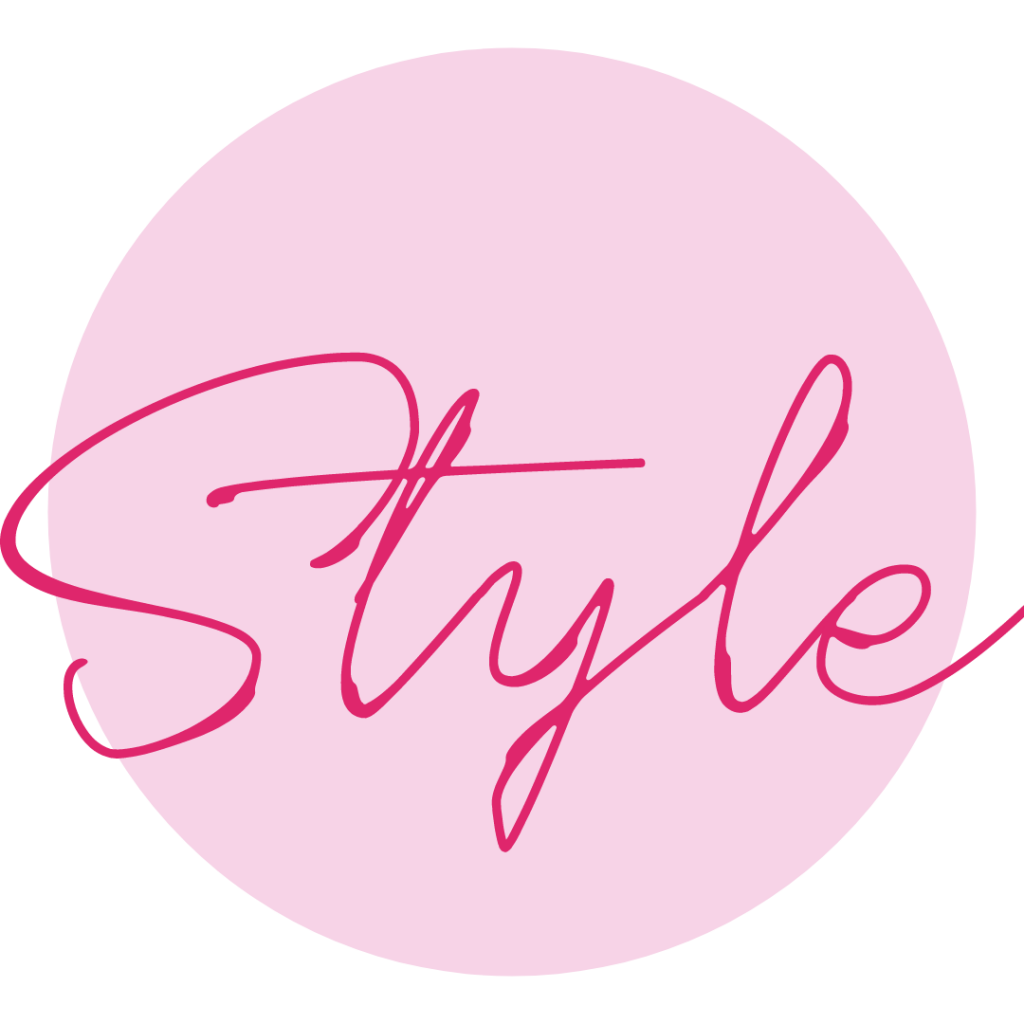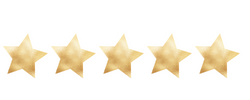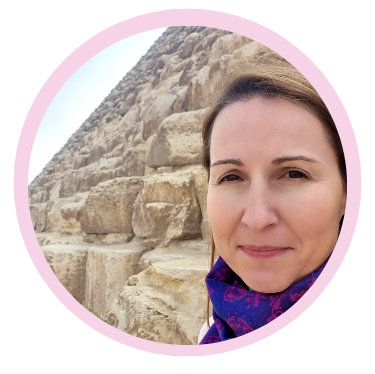 Co-Hosted by Mar Pages and our local Egyptologist guide
Payment Plan
From 4,395 USD pp sharing
Max. 14 guests
---
Trip Map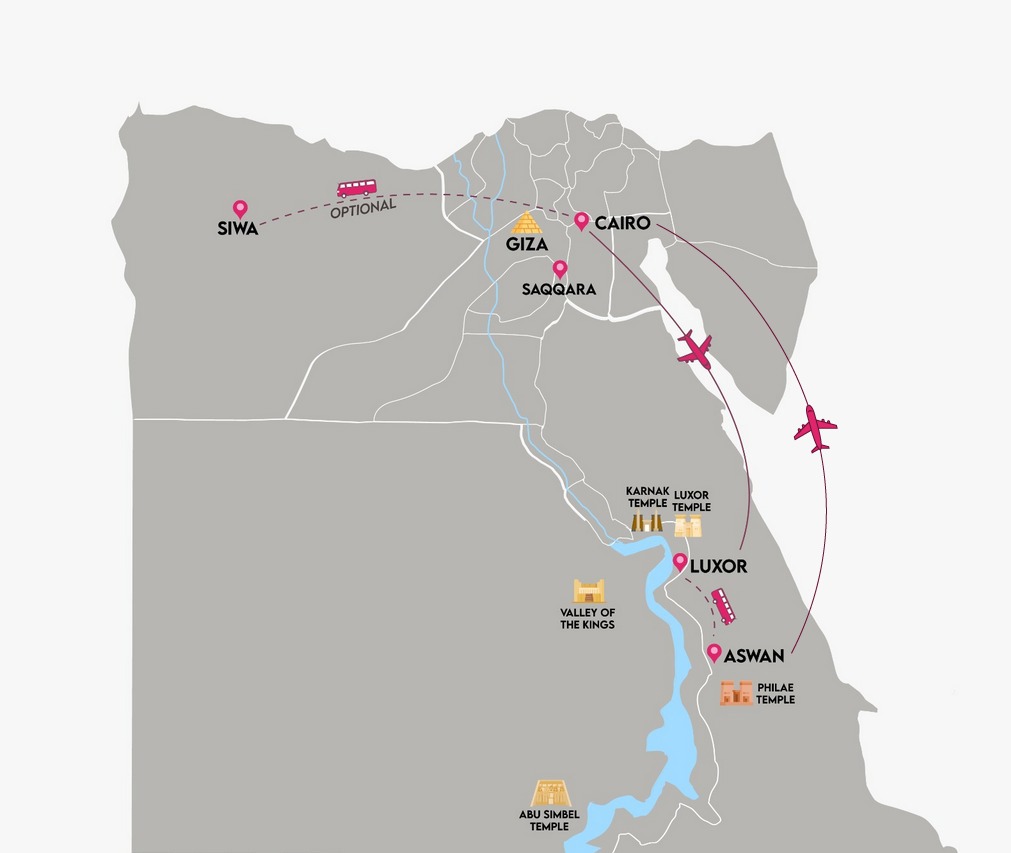 Our trip will visit Ancient Egypt's most important sites and spend time in the desert and the Nile River. We will also connect with several female entrepreneurs and community leaders.
Day 1: Arrival in Cairo and welcome dinner
Day 2: Giza Pyramids & Saqqara
Day 3: Culture and Food in Cairo
Day 4: Fly to Luxor and visit East Bank's temples
Day 5: Luxor's Valley of Kings, Valley of the Queens and Hatshepsut's Temple
Day 6: Desert quad tour and drive to Aswan's Philae Temple
Day 7: Life along Aswan's River Nile
Day 8: Abu Simbel
Day 9: Cairo's bazaar and female leaders
Day 10: Departure day / Drive to Siwa Oasis
Day 11: Siwa Oasis
Day 12: Desert safari and return to Cairo
Day 13: Final departure
---
Detailed Itinerary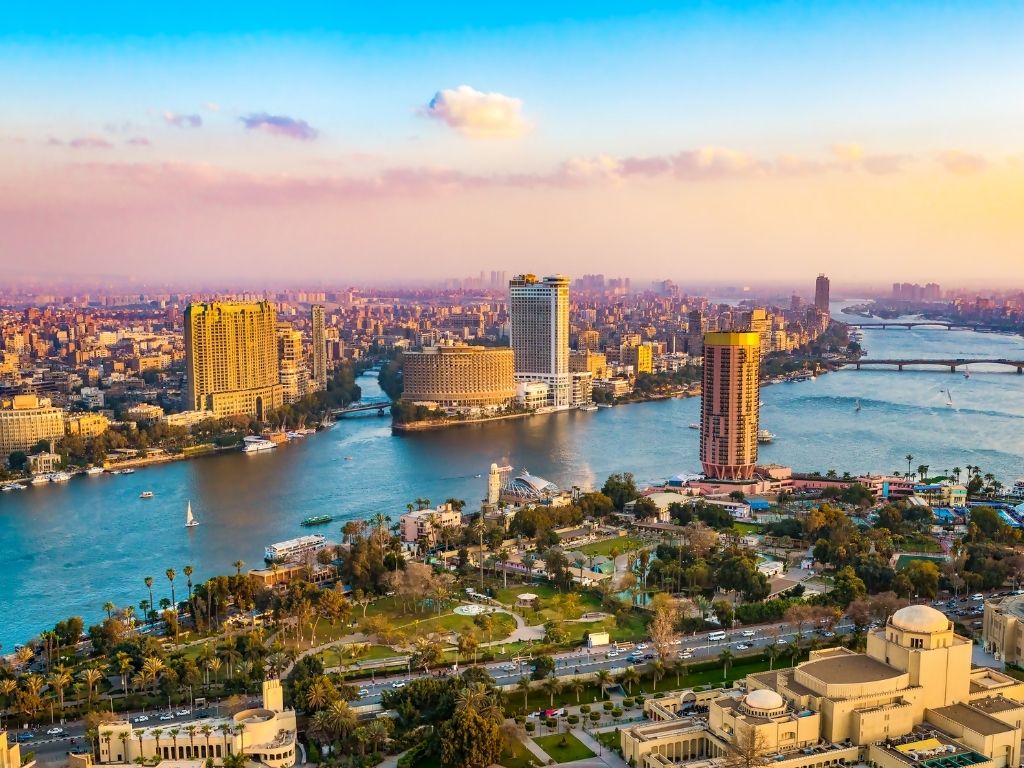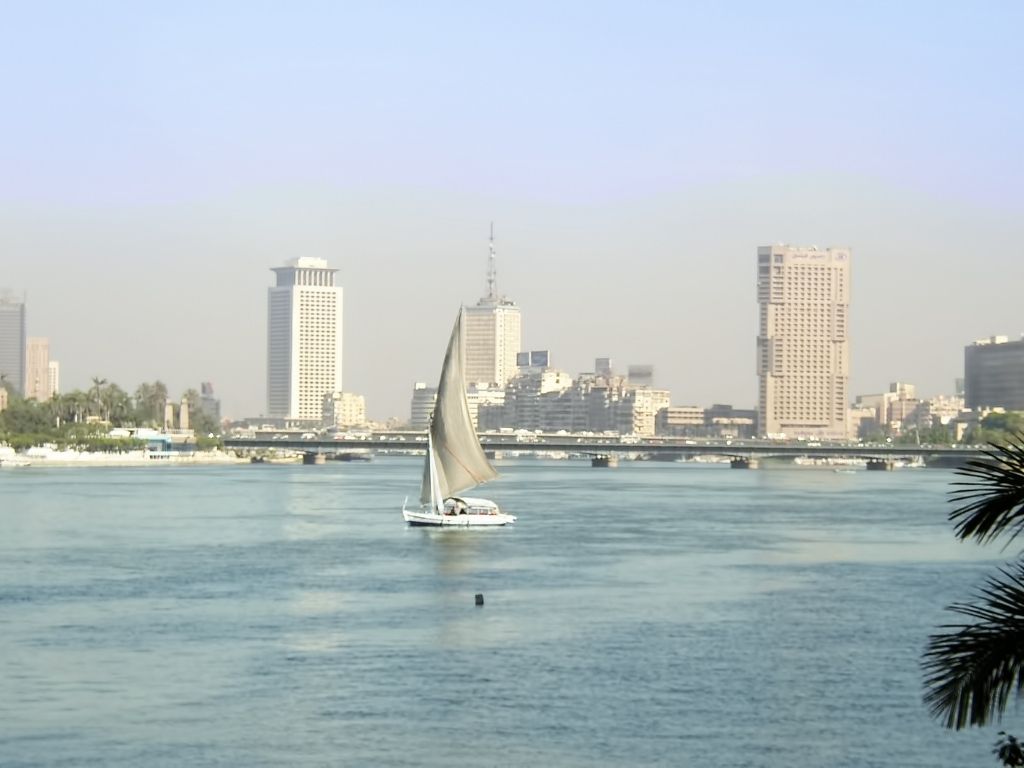 Day 1 : Arrive in Cairo
Upon arrival into the airport, our local representative will meet you and escort you through the visa process and luggage collection. Your private driver will be waiting outside.
We will meet around 3pm with the rest of the guests for a welcome briefing at sunset followed by a welcome dinner at a special location.
Inclusions: Welcome pre-dinner drink and dinner with wine. Transport to and from dinner.
Overnight at Mena House 5*
Mena House is a historical hotel and the only luxury hotel located by the famous Giza Pyramids.
The oldest part of the resort used to be the residence of the King and the rooms are all located around sprawling gardens.
The highlight of this hotel is its location and breakfast views of the pyramids. You will most certainly not want to miss it!
Tip: If you land early in the morning, you can enjoy the hotel's spa and pool area.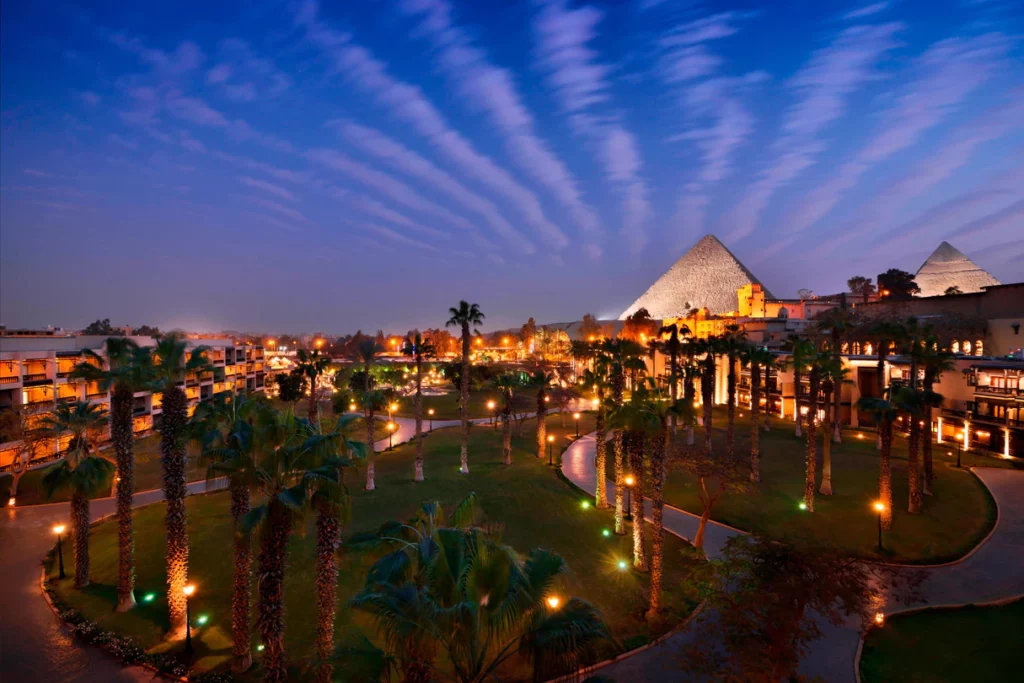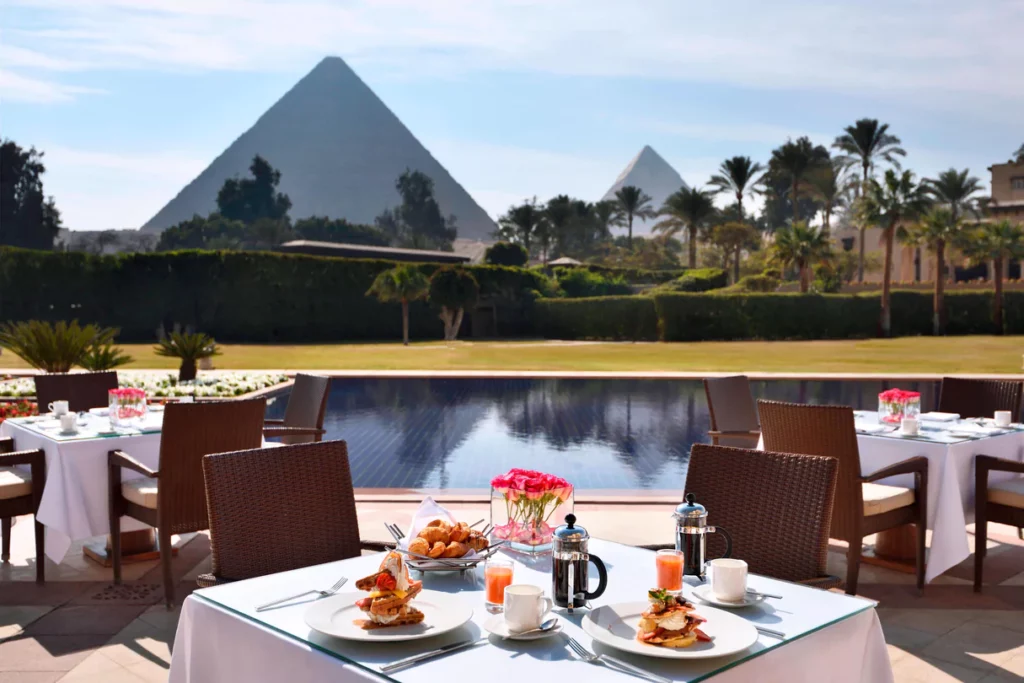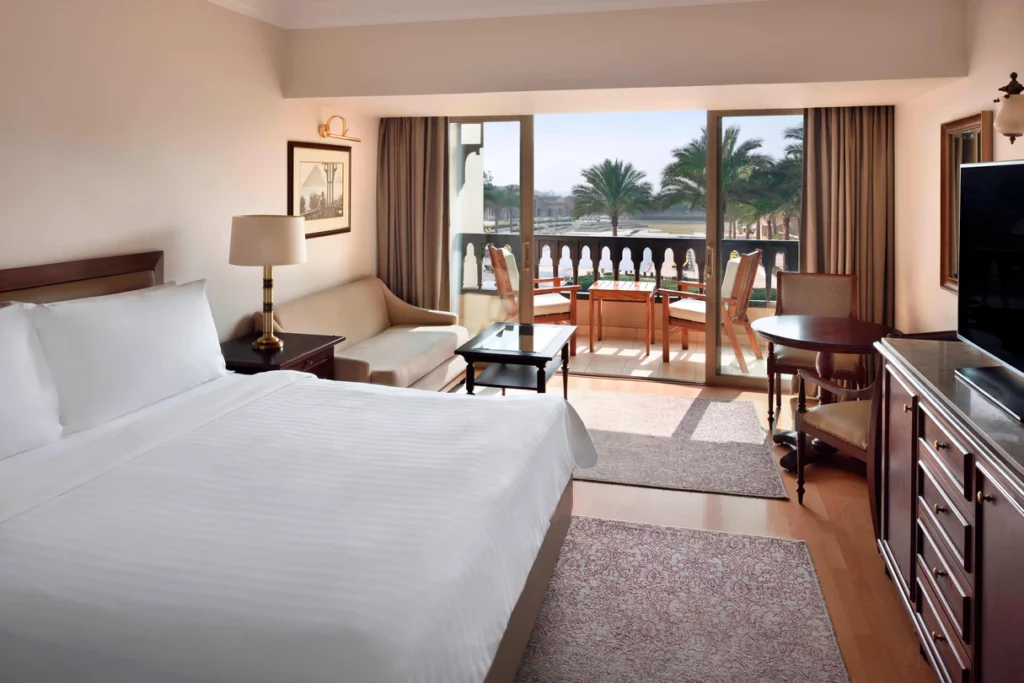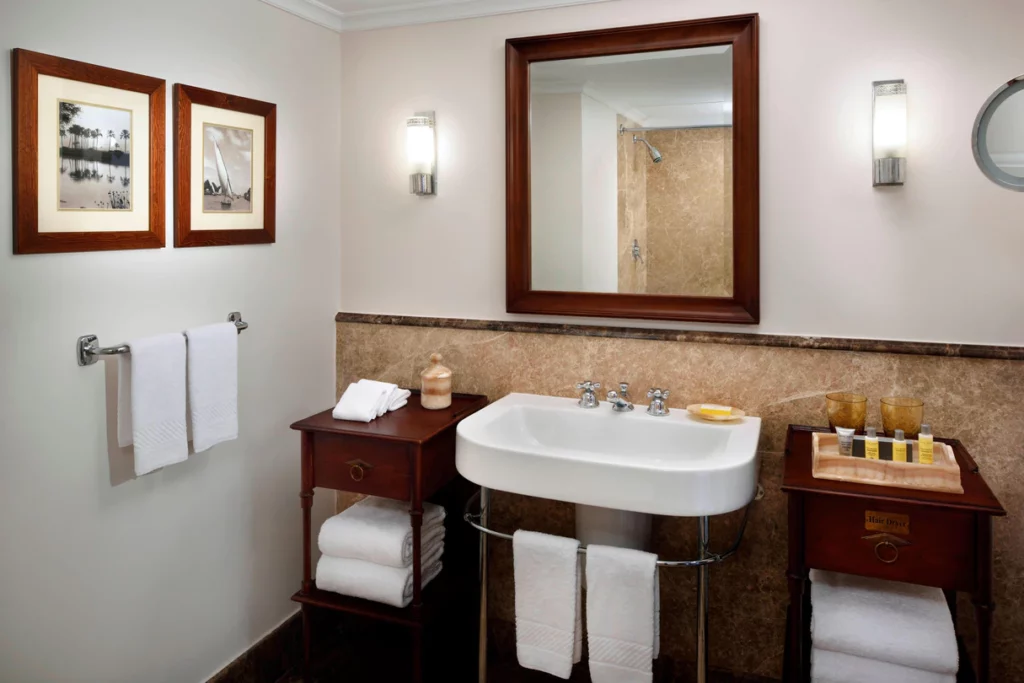 ---
Day 2 : Giza Pyramids and Saqqara
Driving time: Less than 2 hours.
Today we will explore Egypt's most famous site: The Giza Pyramids, located right outside the hotel's gate.
These are the largest pyramids constructed in ancient Egypt and are more than 5,000 years old.
Jointly, they are inscribed as a UNESCO world heritage site and were one of the Seven Wonders of the Ancient World.
Today, they are a synonymous with Egypt and a popular place for photographs and camel rides.
We will start our visit at the main pyramid of Cheops and then explore the other two built by Chephren and Mykerinos, as we hear all about how they were built and why.
We will end the visit getting up and close with the Sphinx that was part of a temple dedicated to Hauron-Haremakhet.
Before we leave the area, we will have an early lunch in a privileged location with the best views of the pyramids and enjoy a typical Egyptian lunch.
In the afternoon, we will head over to Saqqara, the burial ground of Egyptian royalty and necropolis for Memphis, the ancient capital.
This is where the oldest stone building complex was constructed and where the famous stepped pyramid is located.
Stepped pyramids were an engineering attempt at building the great pyramids and unlike the pyramids of Giza, are stepped and not smooth.
The complex includes several tombs that can be visited, some are intricately painted and some have extremely detailed carvings.
The entire complex is part of the same UNESCO listing as the Giza pyramids and still very much under archeological excavation with last discoveries as recent as 2020.
After Saqqara, we will stop by at Fabrea Linens, a local female owned linen business started by Reham. Here, we will learn all about Egyptian cotton and what makes a high quality linen, what thread counts are and how to differentiate high and low quality linens.
After a long day of sightseeing, we will return to the hotel in the early evening for free time to watch the Sound and Lights Show at the Giza Pyramids or enjoy the hotel's facilities.
Inclusions: Breakfast at the hotel, lunch at the pyramids, all transportation, entry tickets and guided tours of the sites, exclusive visit of Fabrea. Free time for dinner.
Overnight at Mena House.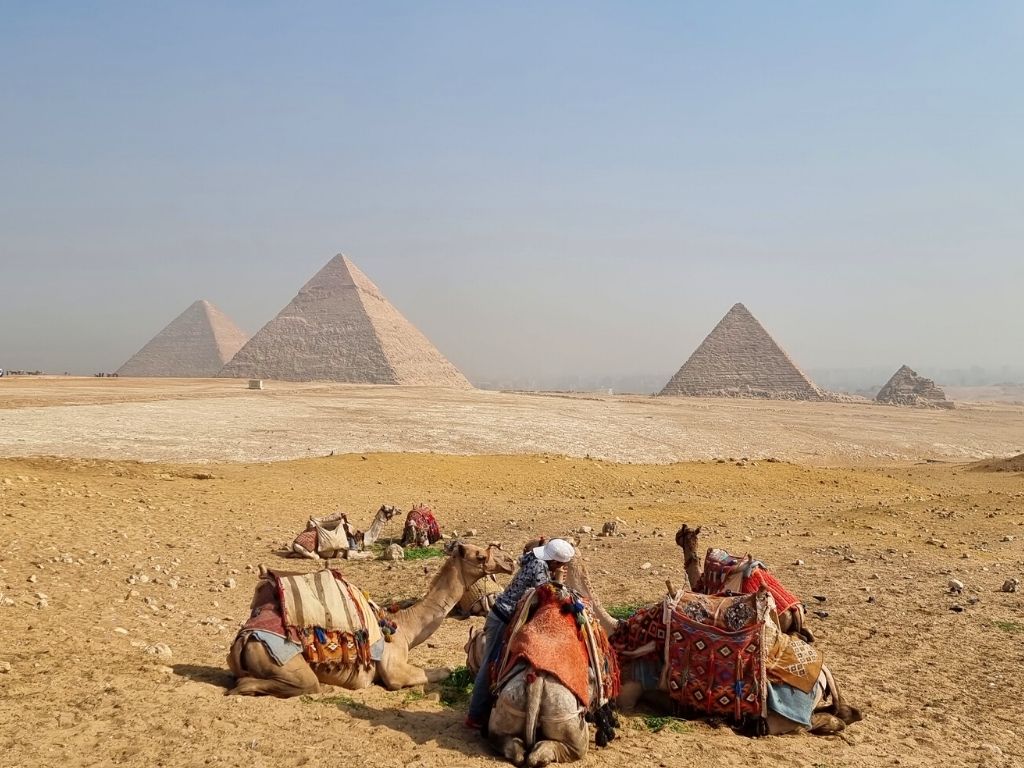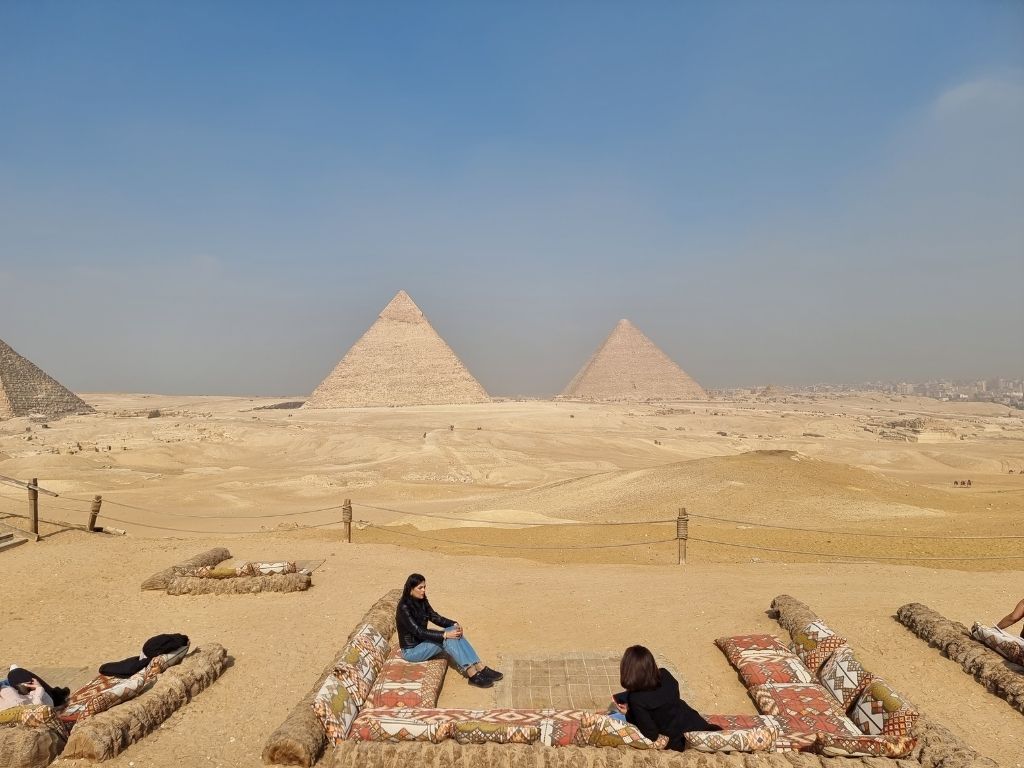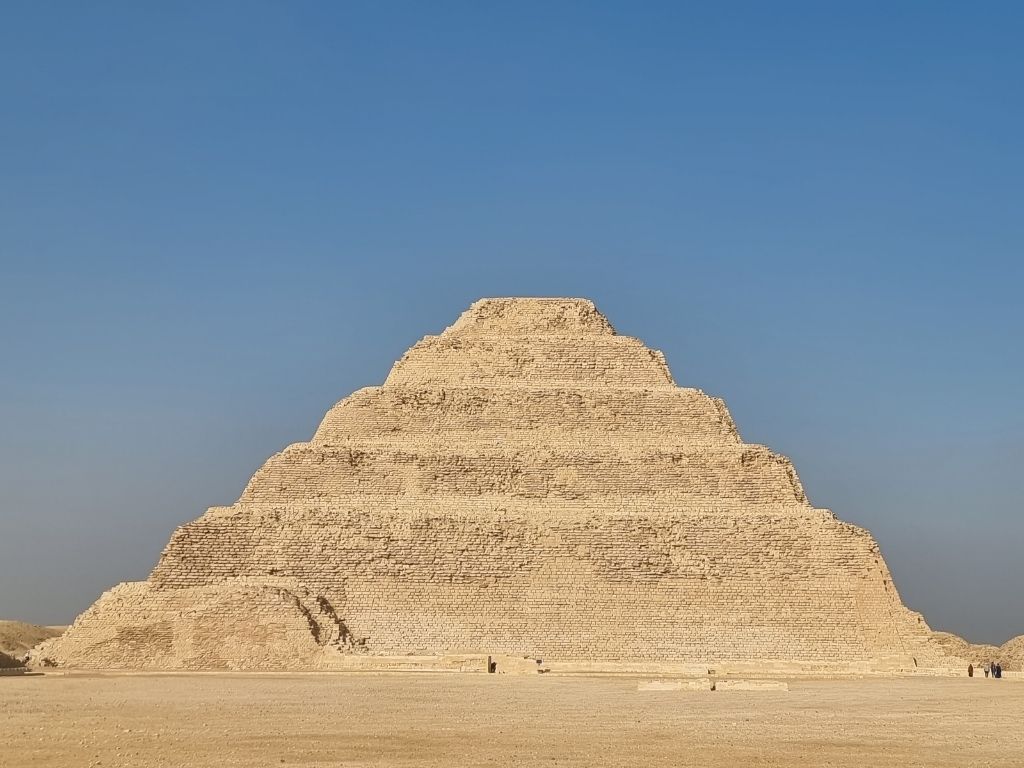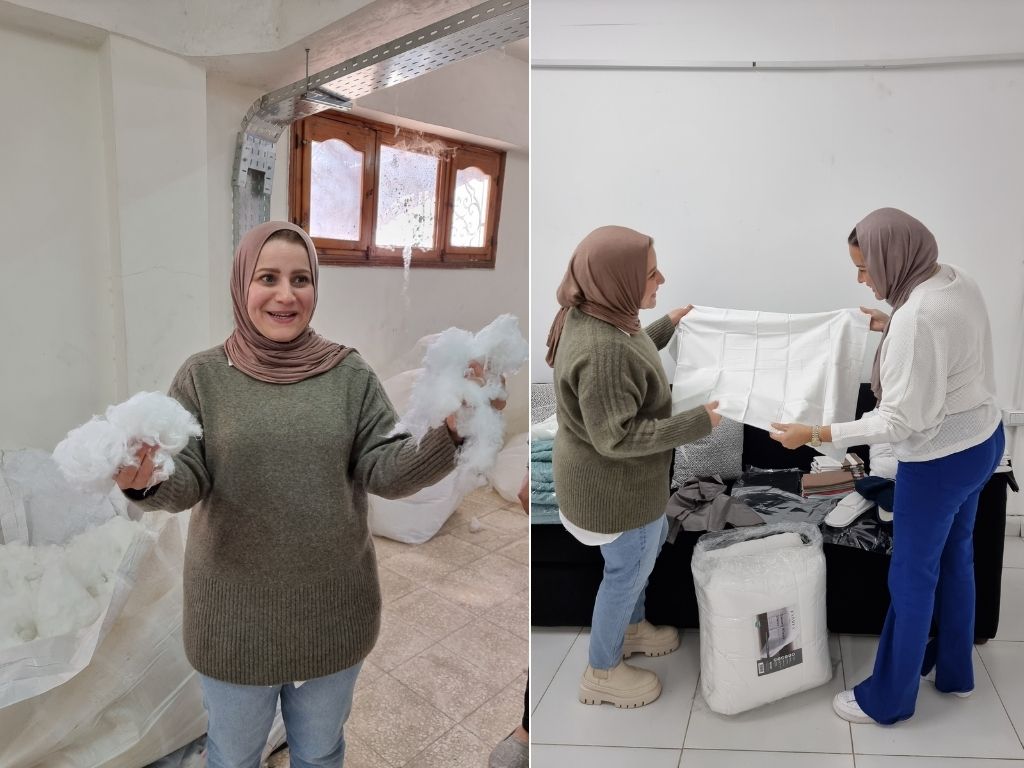 ---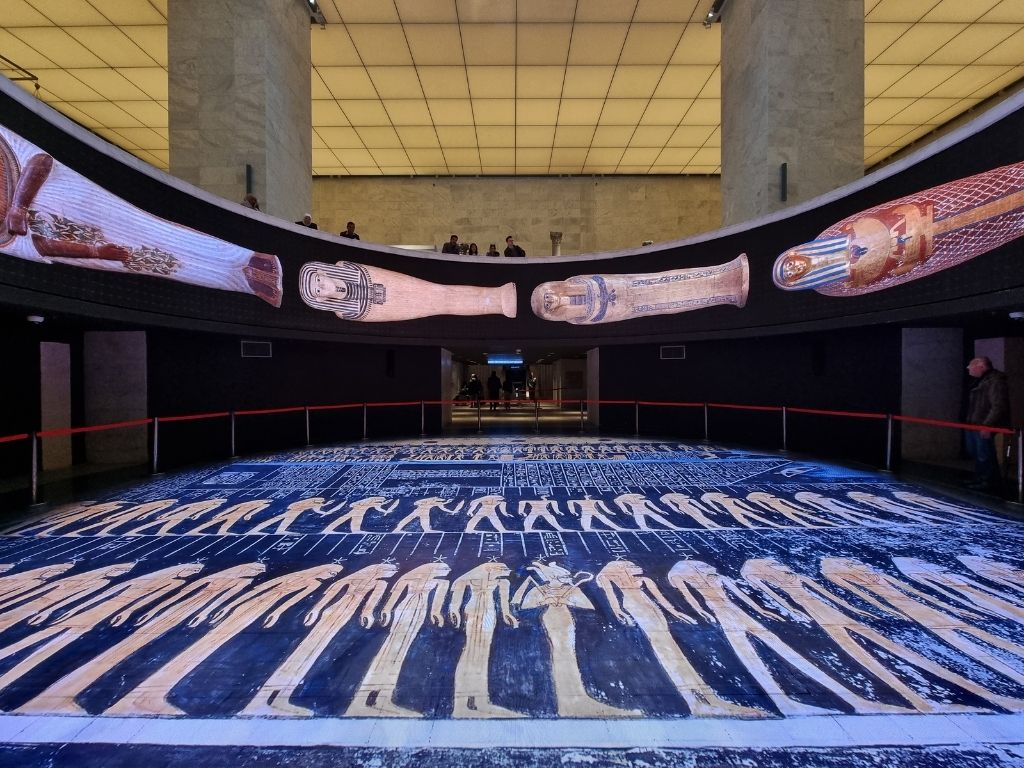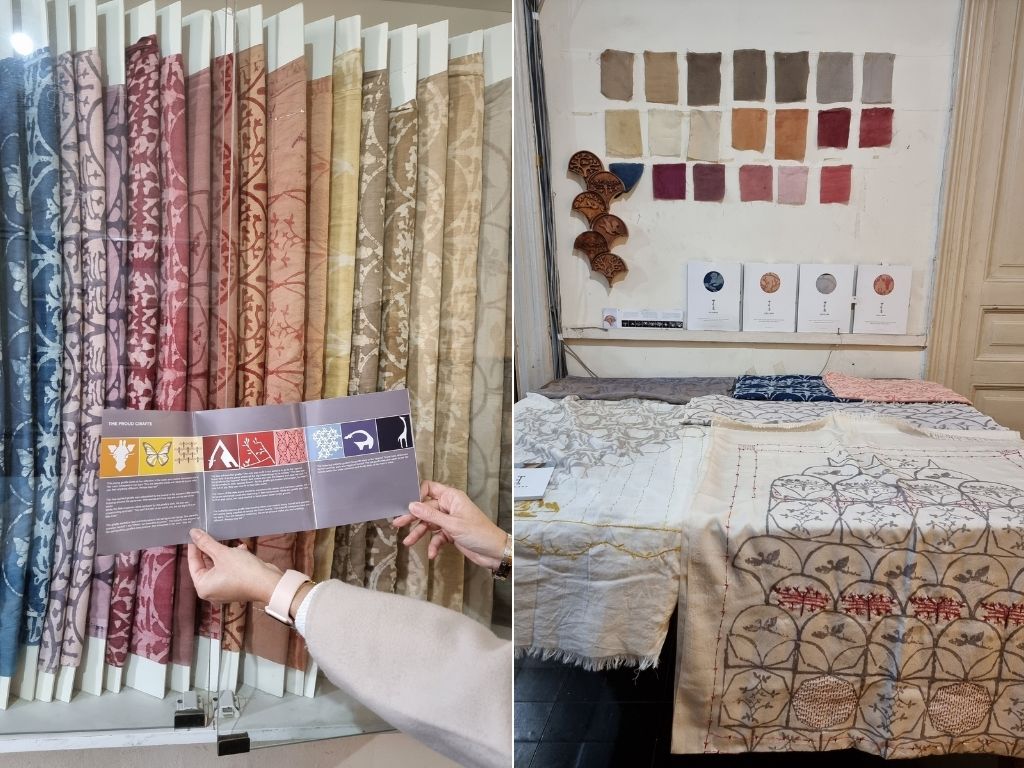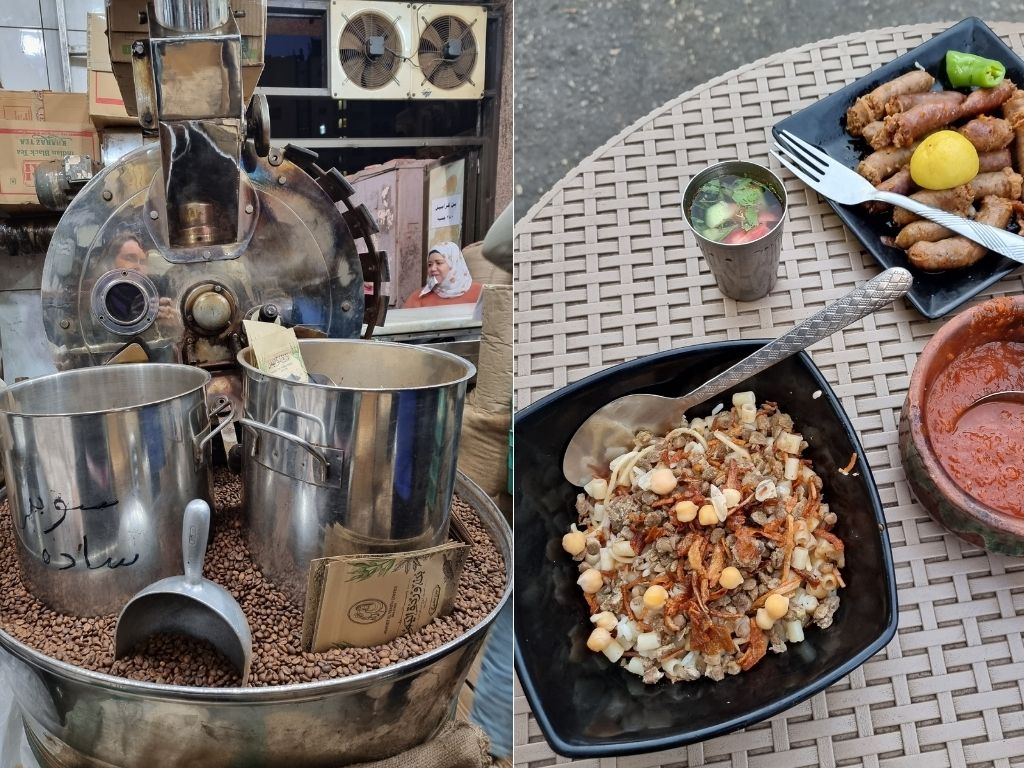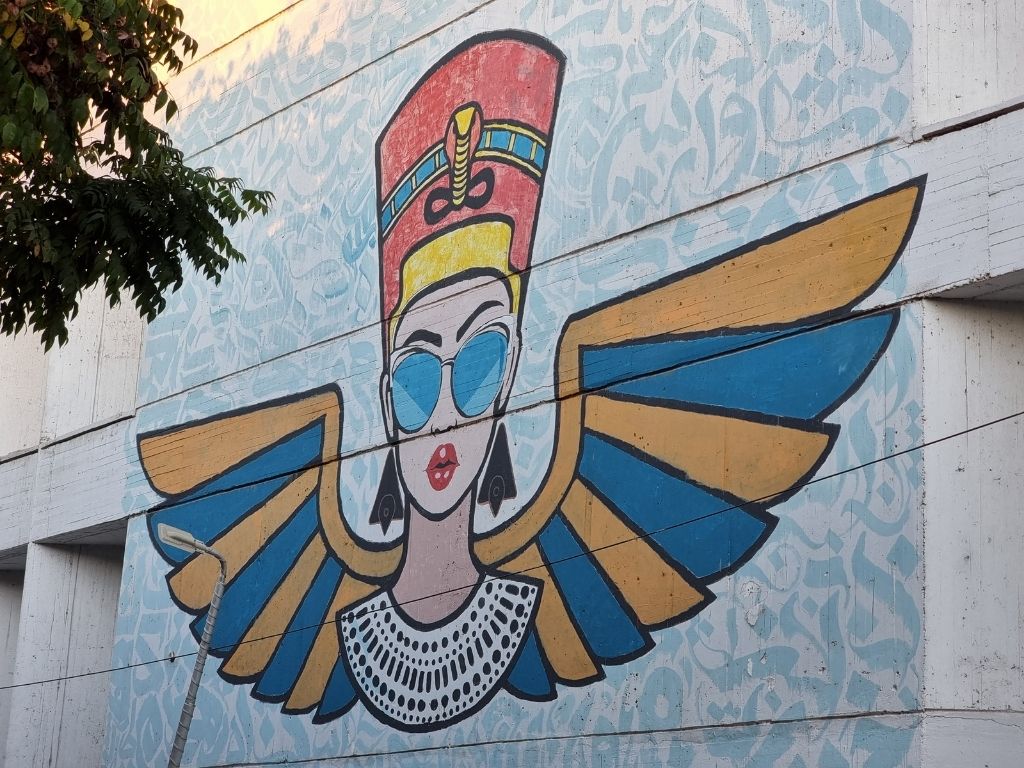 Day 3 : Cairo City and Walking Food Tour
Driving time: 2 hours.
Today is a cultural day which will immerse us into daily life in Cairo. We will head over to the city and explore on foot, through its food.
We will start off with another fabulous breakfast view of the pyramids and then drive into the city stopping first at the newly opened Museum of Civilizations, home to 20 pharaonic mummies and their sarcophagus.
Egypt's main mummies were officially moved to this new museum at the start of 2022 in a much publicised parade that took them from the Egyptian Museum to the newly build room in the Museum of Civilizations.
The maze of black underground rooms in the museum takes visitors on a journey through the country's most famous pharaohs.
After the museum, we will stop at Chagara, another female-owned business selling exclusive fabrics and clothing which are hand printed with colorful block patterns.
Each collection follows a theme and is entirely made at the company's workshop which will open the doors exclusively to us.
We will meet the founders, Amar and Noheir, and hear their story and how they come up with their designs which are the artistic representation of life scenes.
We will continue our day with a walking food tour led by Bellies en route, Cairo's first food tour company female owned by Laila and Mia.
The tour will last about 5 hours and start at Tahrir Square. We will make 10 stops at food and drink outlets and shops around the area and learn about Cairo's many anecdotes, stories and details of daily life.
This is as much a food tour as it is a culture tour where we will hear about Egypt's coffee culture, spices, juices, and of course, its most traditional dishes such as bread, falafel, foul or koshary.
We will taste a variety of foods and finish off at a rooftop overlooking the city.
We will be back at the hotel in the early evening for free time to rest, where you can choose to have a drink with pyramid views or a massage at the spa.
Inclusions: Breakfast at the hotel, entry tickets to the Civilizations Museum, exclusive visit of Chagara, all transportation, walking food tour for lunch. Free time for dinner (if you have any space!).
Overnight at Mena House.
---
Day 4 : Luxor Temple, Karnak Temple
Driving time: Less than 2 hours.
Enjoy an early breakfast and replenish your senses. We have a long day ahead of us as we wake up early and drive to the airport for our flight to Luxor.
Upon arrival, we will start our visit of the East bank of the River Nile with Luxor and Karnak temples, the largest and most important complexes in Egypt.
Karnak is the largest complex in Egypt and was built between 2000 BC and 300 BC.
The entire complex and the rest of the city, including Luxor Temple, are inscribed as a UNESCO world heritage site and Karnak Temple is thought to be the second most visited site in Egypt after the Giza pyramids.
The visit will take us through various pylons, pillars, temples and other structures built by more than 30 pharaohs.
The most impressive section in Karnak Temple is the Great Hypostyle Hall which consists of 134 pilars most of which are decorated with carvings and painted colorfully.
The hall has been restored so you can see the many incredible designs on the columns, a real treat.
We will go on a guided visit of the complex and then have free time to explore on our own and take pictures.
Our exploration will continue to Luxor Temple, built in 1400 BC, and equally as impressive as Karnak Temple, if smaller.
Most of the temples in Egypt are devoted to a God but Luxor Temple is dedicated to the rejuvenation of kingship and believed to have been the place for coronation of Pharaohs, whether actually or conceptually.
Every year, the Opet festival would move the statues of Mut, Khonsu, and Amun from Karnak to Luxor Temple and back via the Avenue of Sphinx, a 3km avenue lined with human headed sphinxes that connect both temples.
Luxor Temple is also unique because of the working Abu Haggag Mosque, still in use today, that was constructed as part of the temple complex in the 7th century where a 4th century church used to be.
After the visit, we will head over to our hotel on the West Bank, check in and relax until the evening, with a henna party before our group dinner.
For New Year's Eve trip only: Tonight's dinner will be special and a fabulous way to start the new year, so dress up and let's welcome 2024 together!
Inclusions: Breakfast at the hotel, flight to Luxor, ground transportation, entry tickets and guided tours of Luxor and Karnak Temples, lunch in town, henna party, New Year's Even special dinner.
Overnight at Al Moudira Hotel 5*
Getting its name from the Arabic for "the female boss", which the staff used to refer to designer Zeina Aboukheir, Al Moudira is a palace hotel entirely built from scratch.
Located on the West Bank and surrounded by trees and a large garden when the hotel grows its own vegetables, this wonderfully calm and unique 5* property will be our getaway to Luxor.
Each room at Al Moudira is different, many have terraces and gardens, and all are spread out across the property. Everything was designed by photographer and jewelry designer Zeina.
During your free time, you will have the chance to relax by the heated pool, visit the spa or read a book in the shaded patios.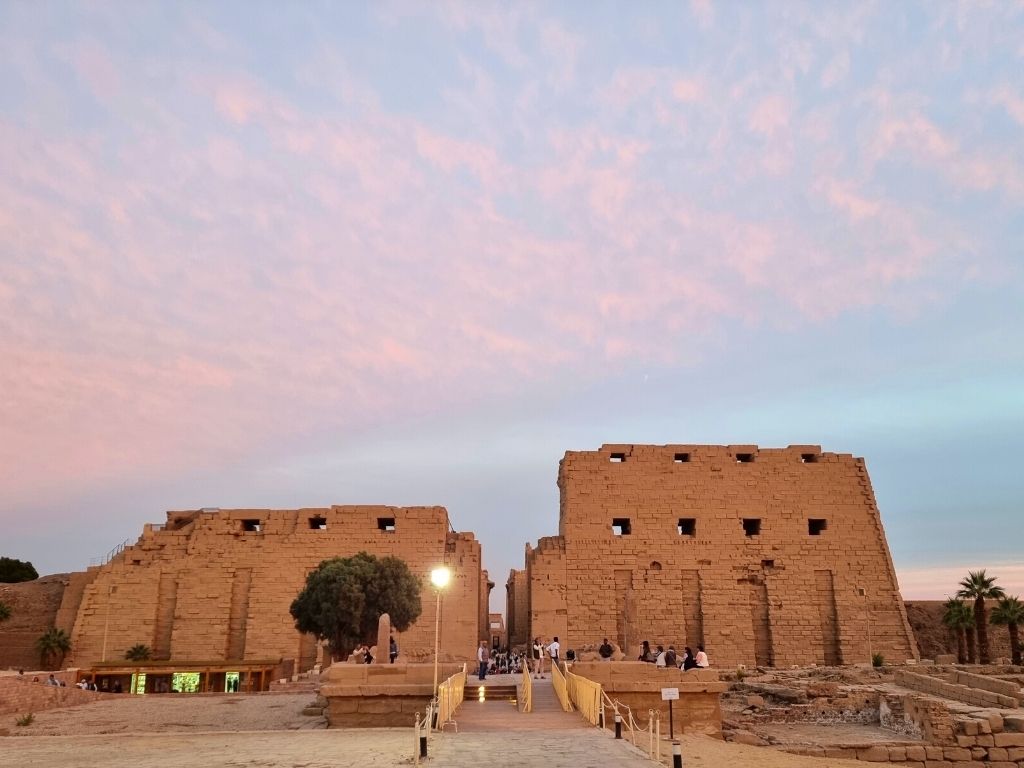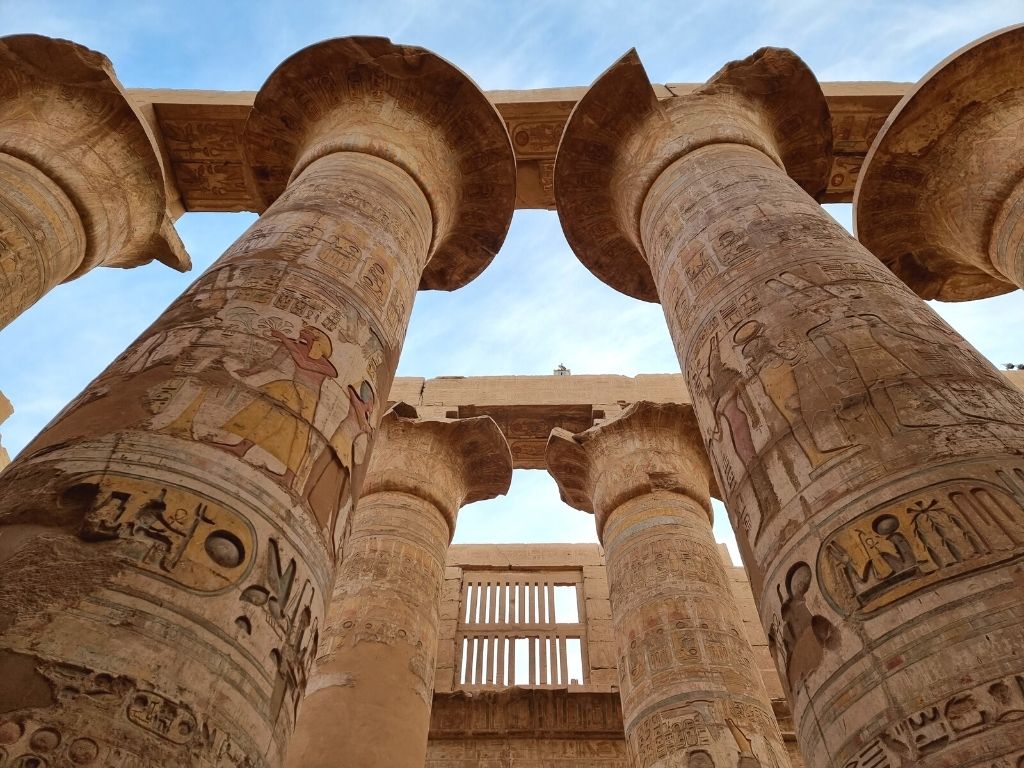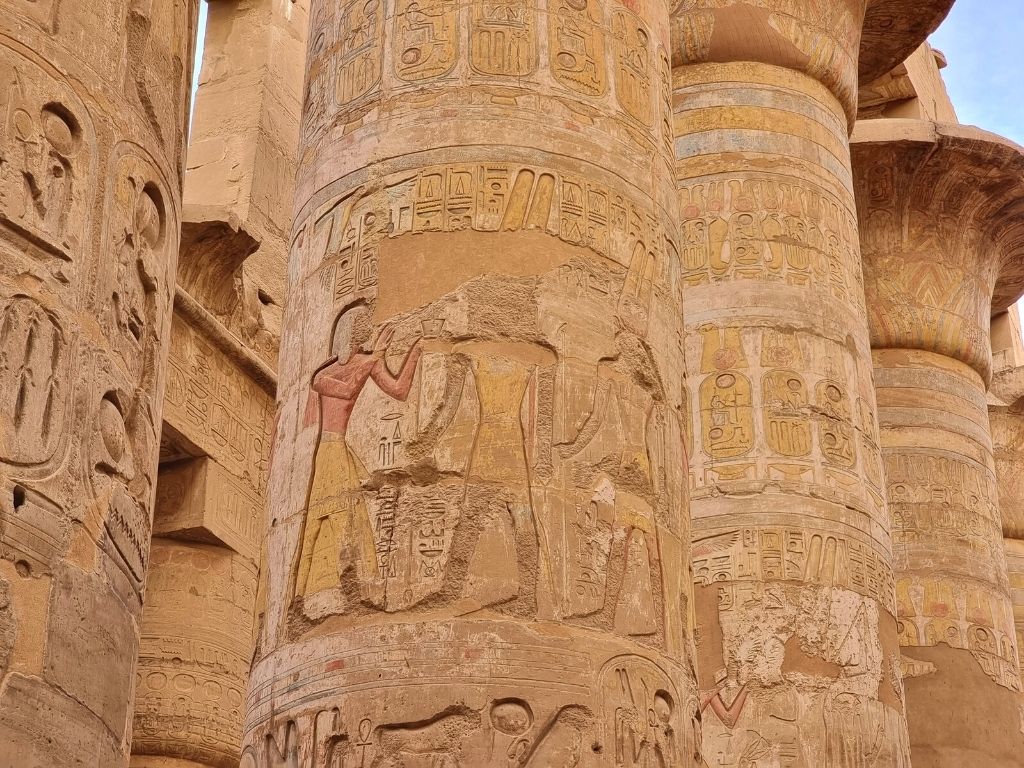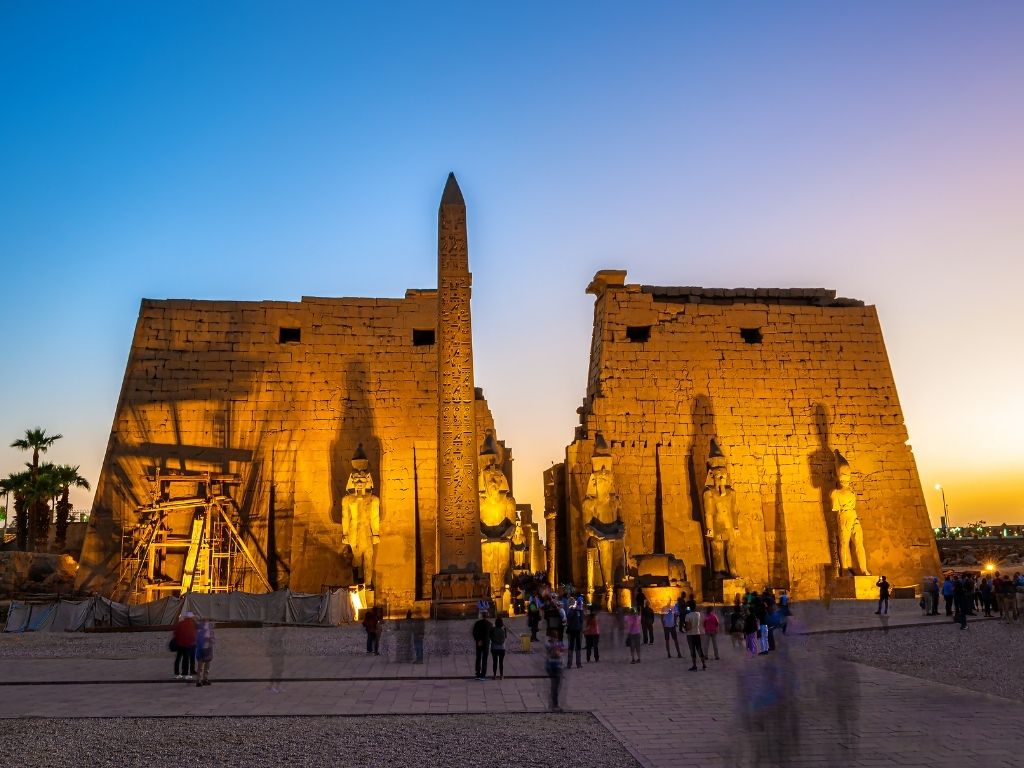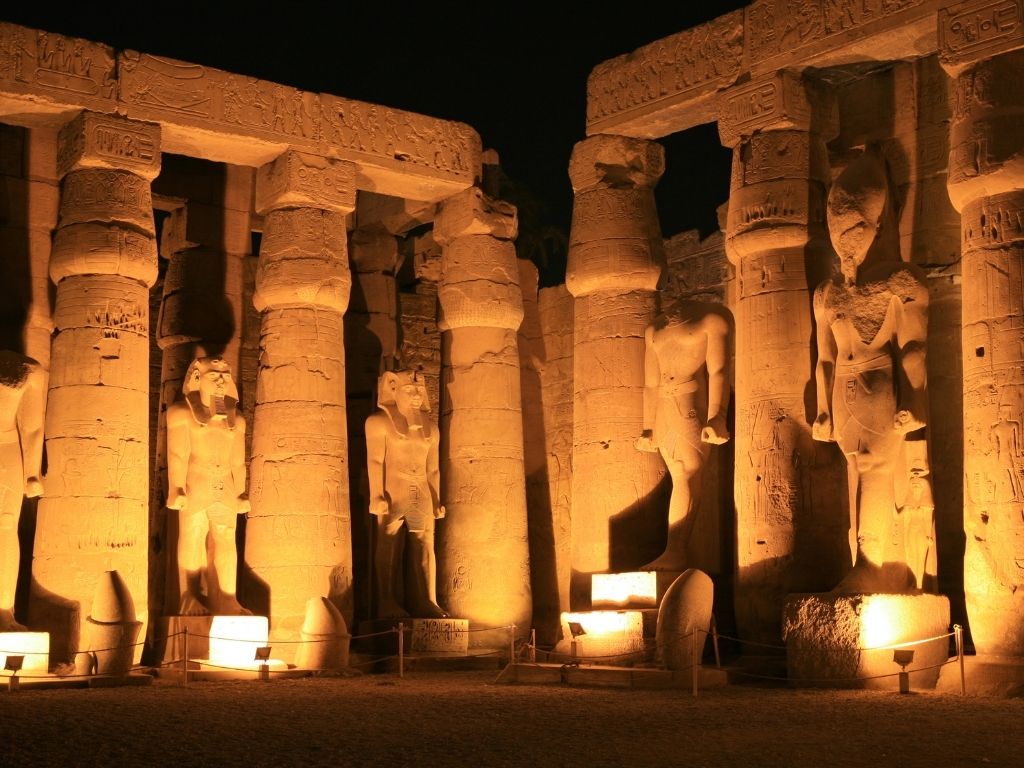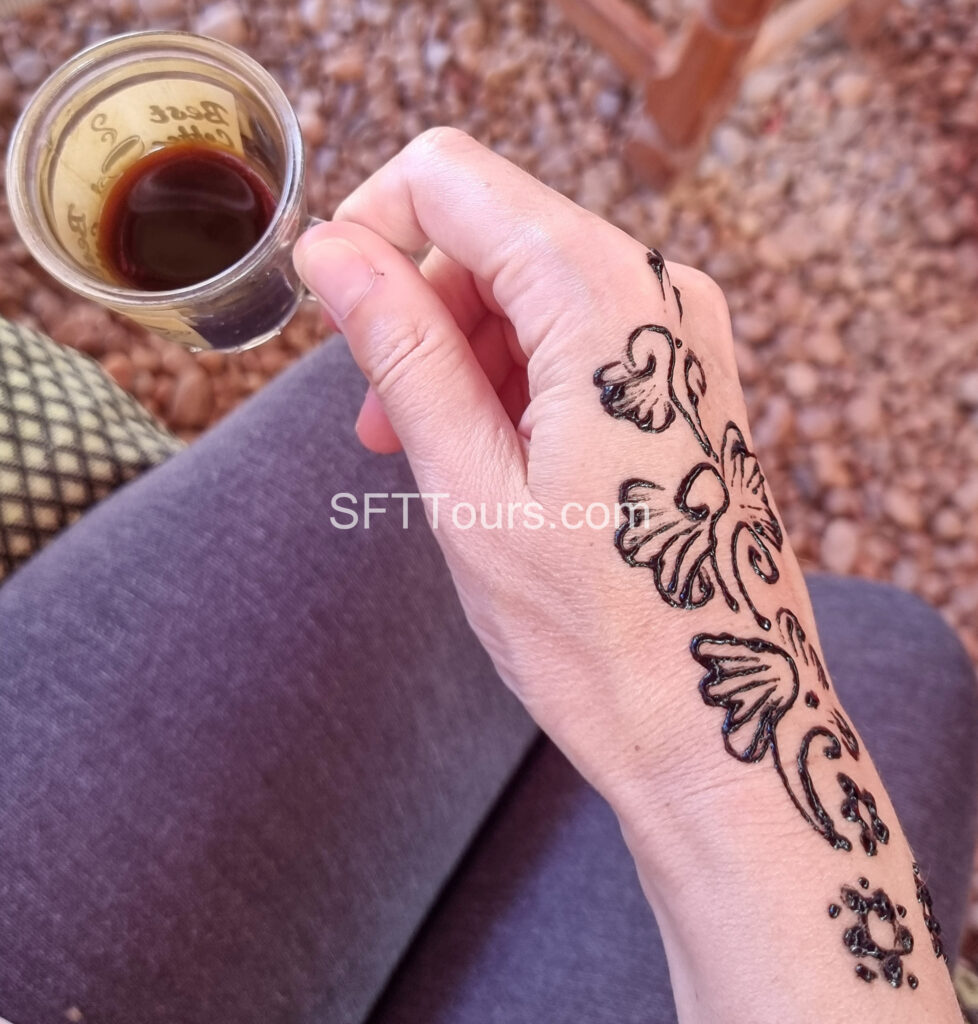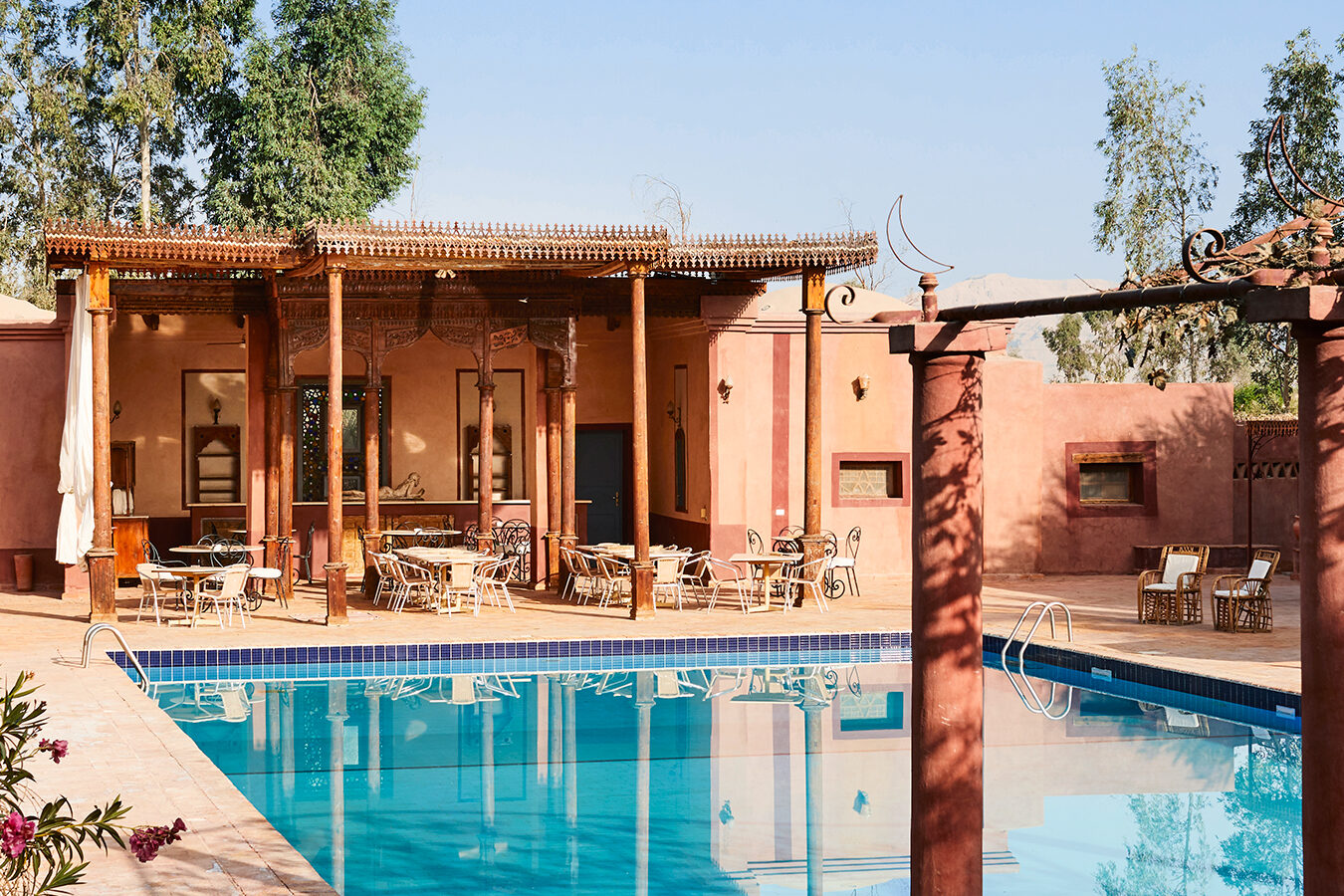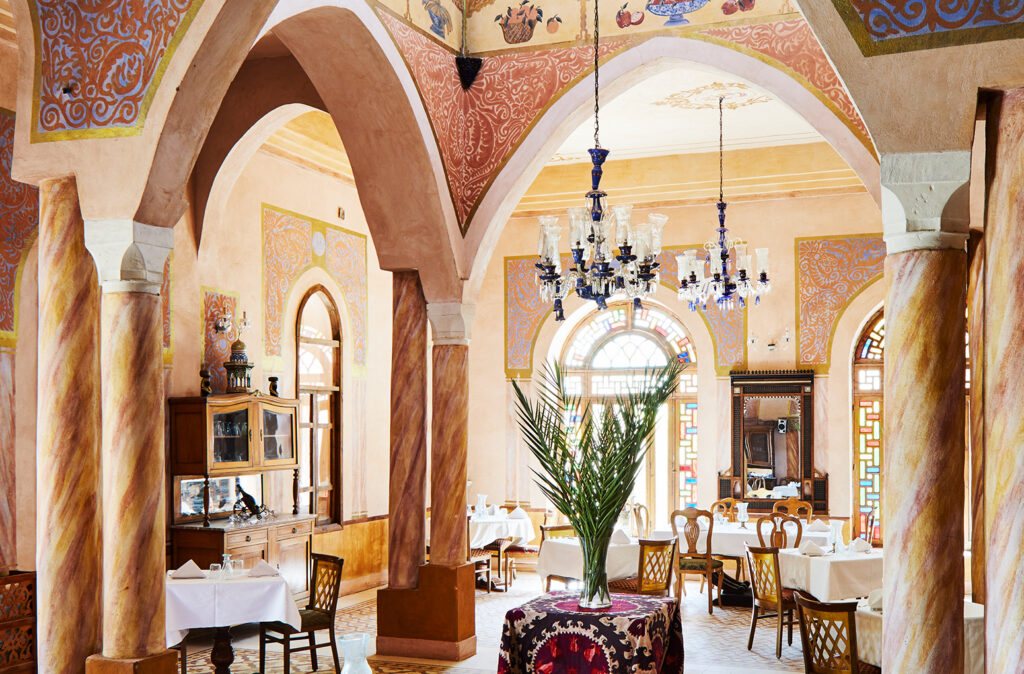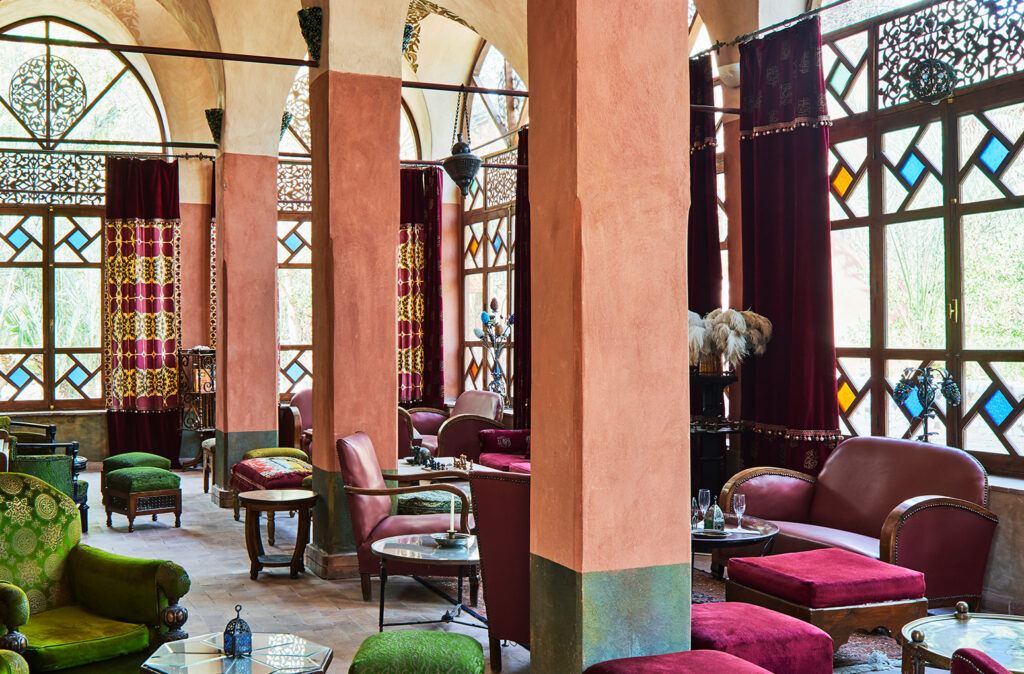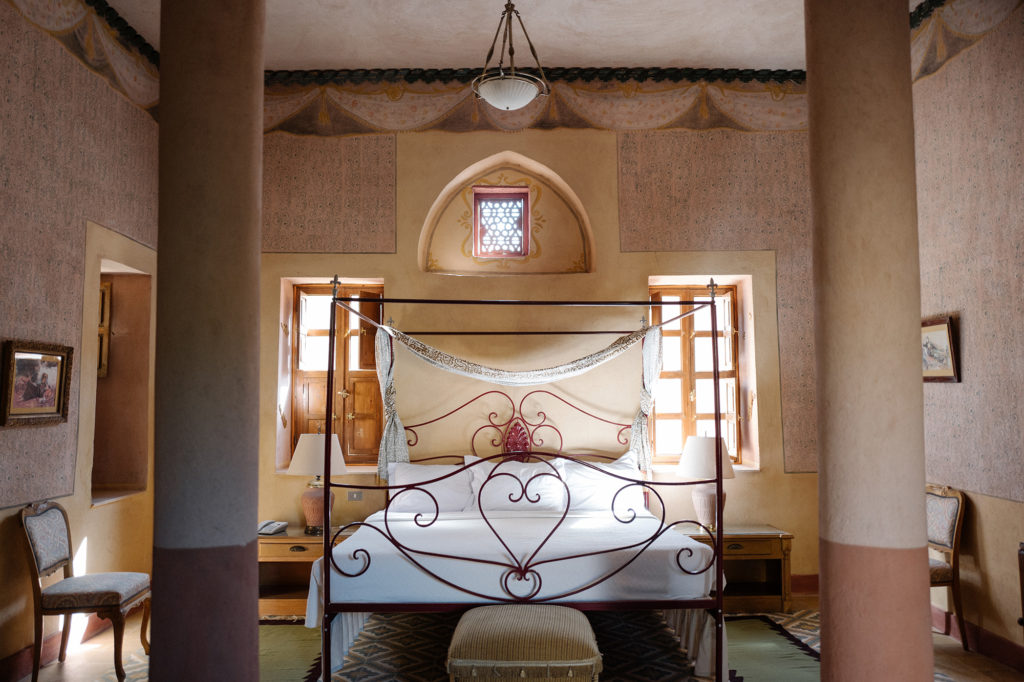 ---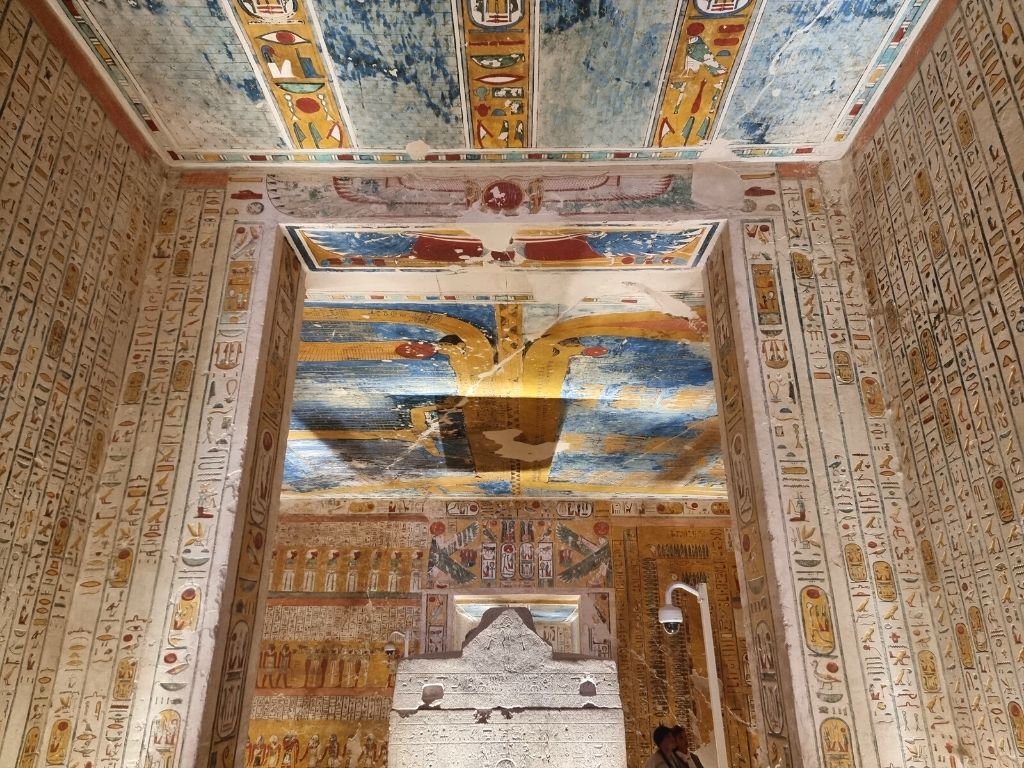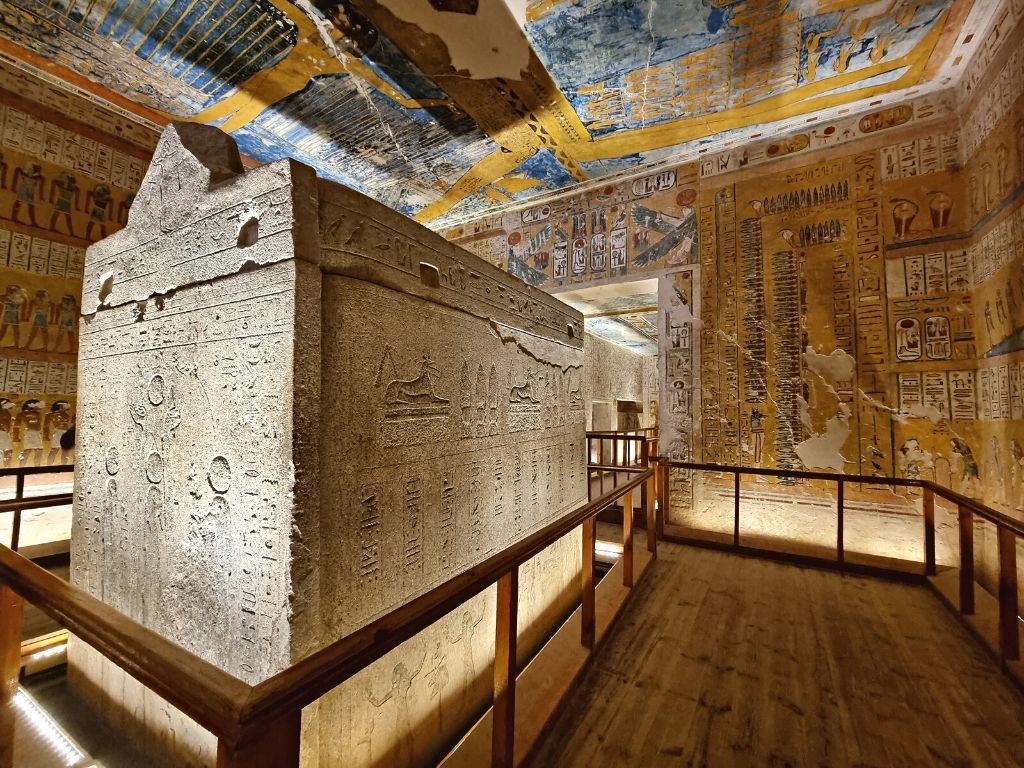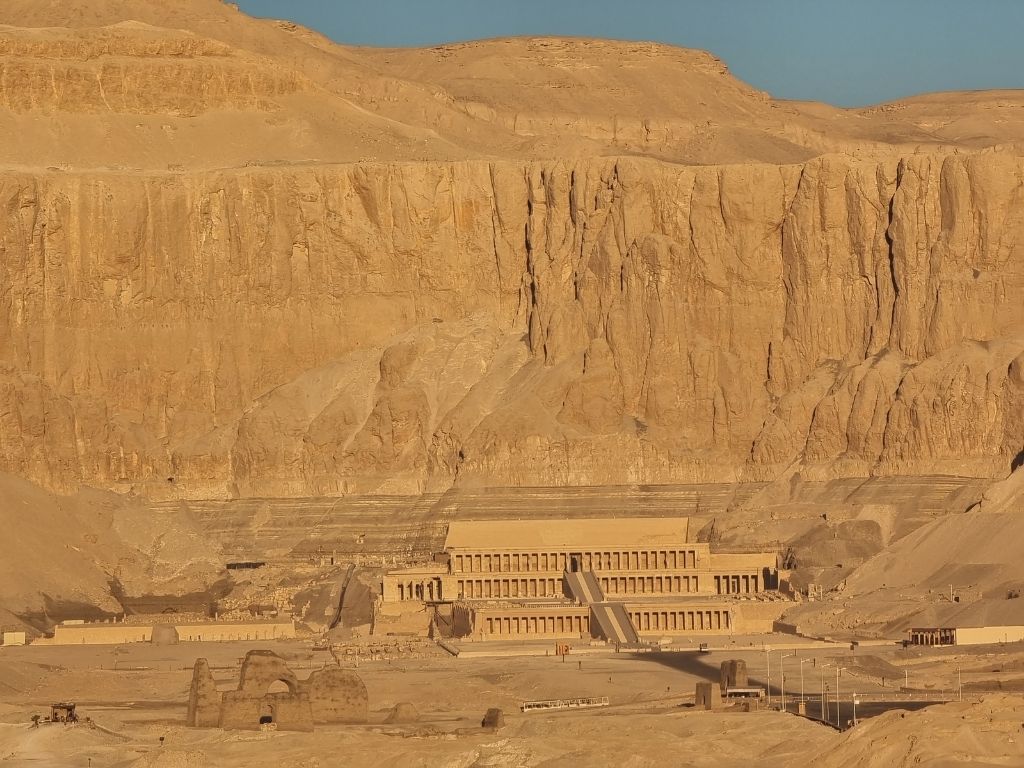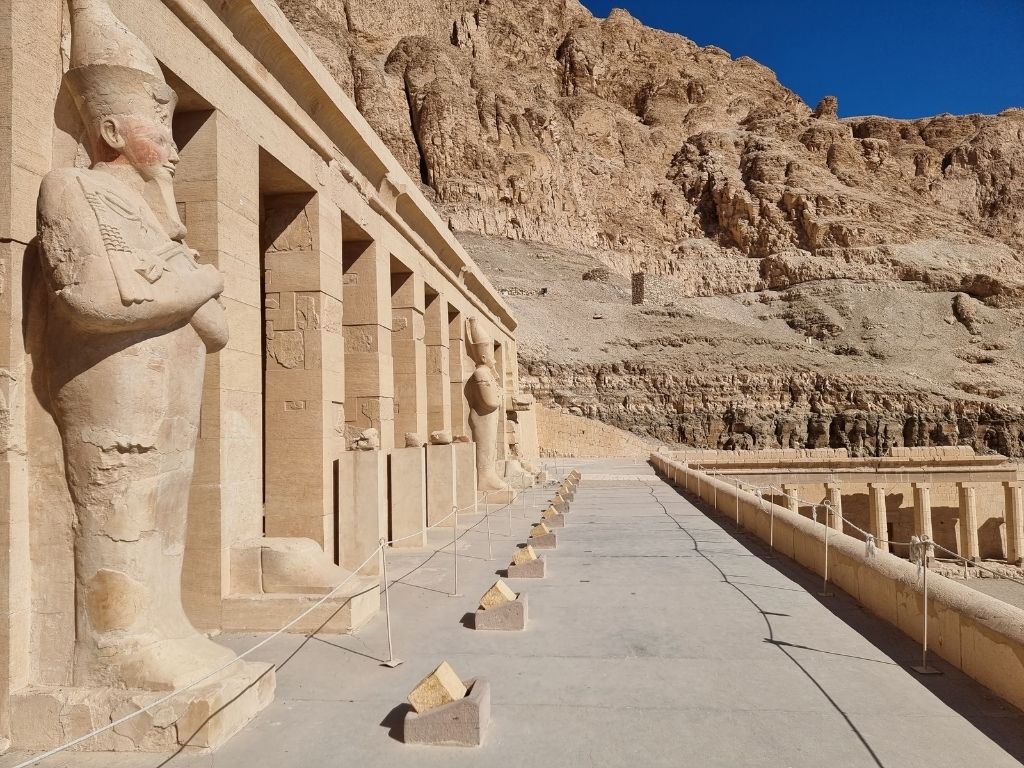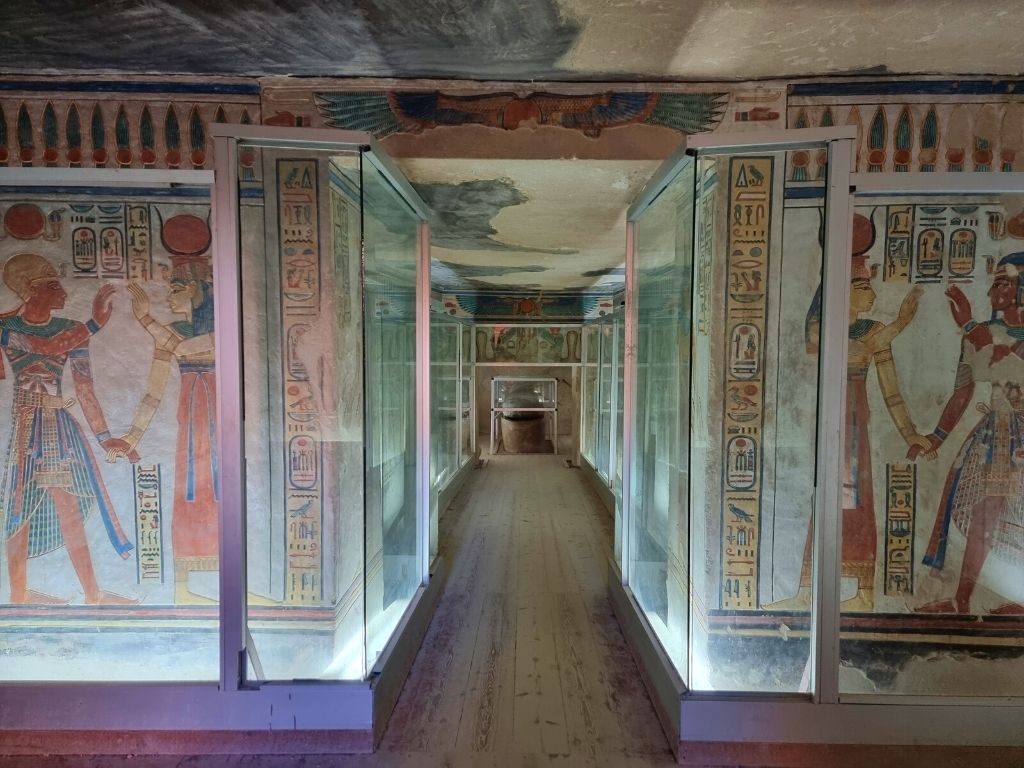 Day 5 : Luxor's tombs and Felucca Ride
Driving time: 1 hour.
After our New Year's Eve celebration, we will have a late breakfast and a slow morning before setting off to visit the incredible UNESCO-listed sites in the West Bank: The Valley of the Kings, The Valley of the Queens and Queen Hatshepsut's Temple.
Most of Egypt's pharaohs from the 16th to the 11th centuries BC chose to be buried in Luxor's Valley of the Kings, a special location specifically selected for its geographic and climatic conditions.
The area, hidden in between two mountains, was isolated, so it would be harder to find, and the dryness was though to help preserve the bodies long after embalming.
The mountain where the valley is located, has the shape of a pyramid, adding to its suitability as the best place for royal tombs.
There are at least 63 royal rock-cut tombs currently discovered in the area and several are beautifully decorated and a maximum of 18 can be open to visitors, but restoration work is often carried out in the area closing some of the tombs.
The most famous tomb in the Valley of the Kings was that of Tutankhamun which was found untouched and without having been looted like the rest of the tombs in the area, its contents are on display at Cairo's Egyptian Museum.
However, he was not a significant king and died very early which is why he is often referred to as the Boy King.
Our guide will tell us about a few of the most important tombs and you will be able to choose which ones to visit on your own.
After the Valley of the Kings, we will continue on to Queen Hatshepsut's Mortuary Temple, found in the valley of the Kings too.
Queen Hatshepsut was Egypt's only female Pharaoh and behaved like the kings, wearing the fake beard for official events. She also decided to construct her burial temple in the Valley of the Kings instead of the Valley of the Queens.
The temple is the largest burial construction in the area and is adjacent to the mountains' wall, with the sanctuary found at the top of three terraces connected by sets of stairs.
Our next stop will be the Valley of the Queens where the wives of the Pharaohs were buried. A total of 110 tombs can be found here.
Although this is a much less visited area, and most of the tombs are bare and without the detailed drawings of the Valley of the Kings, there are a few tombs worth visiting.
Our day will end with a sunset felucca ride on the Nile with snacks and drinks.
We will return to the hotel in the early evening.
Inclusions: Breakfast at the hotel, guided tours and entry tickets to of Valley of the Kings, Valley of the Queens and Hatshepsut's Temple, felucca ride with snacks and drinks, transportation to all sites. Free time for dinner.
Overnight at Al Moudira Hotel.
---
Day 6 : Hot Air Balloon, Quad Bikes and Aswan Philae Temple
Driving time: 4 hours.
Today we will leave Luxor behind and drive south, along the Nile River, towards Aswan.
OPTIONAL: Start early, before sunrise, for an optional hot air balloon ride over the Valley of the Kings, typically high above Queen Hatshepsut's Temple. dozens of balloons go up at the same time for a truly memorable sight.
After breakfast at the hotel, we will start the day with a kick-ass quad ride in the desert. We will don helmets and get a safety lesson to explore the desert around Luxor.
After our ride, we will get on the bus and drive south towards Aswan. We will have lunch en route and arrive in the early afternoon for a visit to Philae Temple.
Philae Temple is one of the most stunning temples in Egypt, primarily because of its location on an island.
We will take a motor boat from the jetty in between the two enclosures of the Aswan Dam to get to the temple and follow our guide on a tour of the temple followed by free time to explore on our own and take pictures.
Philae Temple was built on a different island to where it is today and was moved piece by piece as part of the International Campaign to Save the Monuments of Nubia, when the Aswan Dam was constructed and its original island ended up under water.
However, its current location mimics its original, down to the orientation and the look and feel of the island.
The oldest part of Philae Temple dates back to the 4th century BC with subsequent constructions added afterwards.
We will get back on the boat and arrive at our getaway hotel located on an island.
We will have free time to enjoy an incredible sunset over the Nile River from our hotel and a shared meal at our island luxury resort.
Inclusions: Breakfast at the hotel, quad bike desert tour, transportation from Luxor to Aswan, lunch at a local restaurant en route, entry ticket and guided visit of Philae Temple, dinner at Movenpick Aswan Hotel.
Overnight at Movenpick Aswan 5*
Mövenpick Resort is located on an island in the middle of the River Nile, in Aswan, and only accessible by boat. The hotel has 360 degree views of Aswan city, the river and the sand dunes that reach the river banks.
This is the oasis where we will relax amid lush tropical gardens and magnificent views of the Nile.
There are two swimming pools onsite to enjoy, one of which is outdoors but heated (after all, we are visiting during the cooler months!) and several restaurants.
All rooms have panoramic views over the Nile and balconies from where to watch the feluccas go by.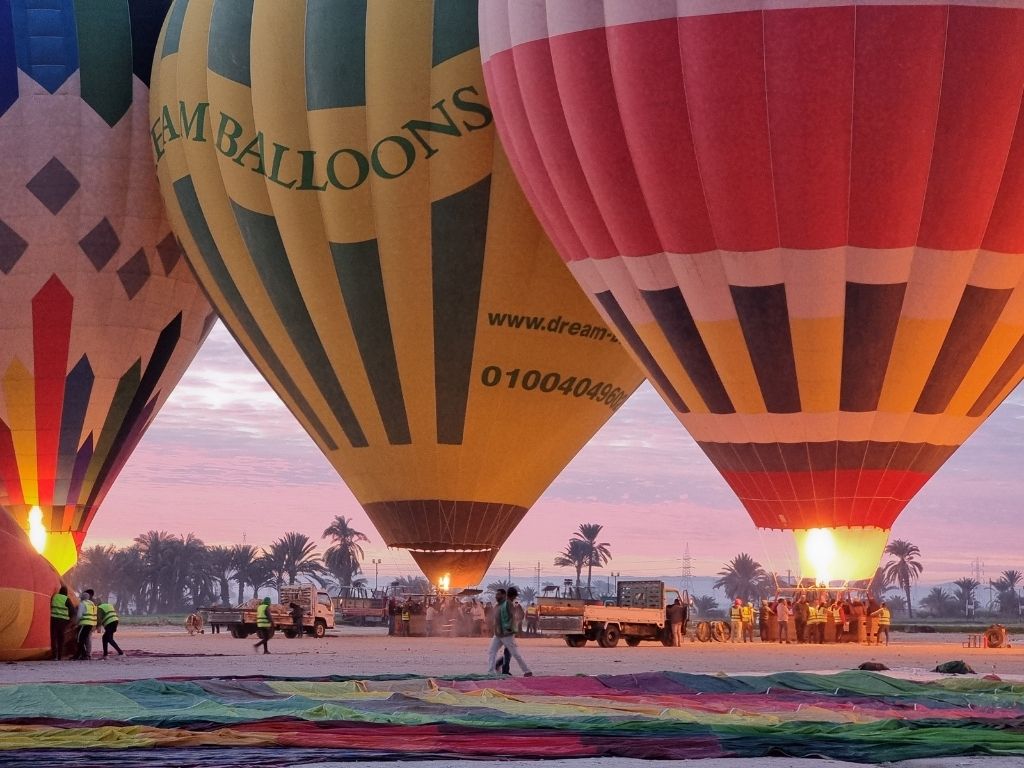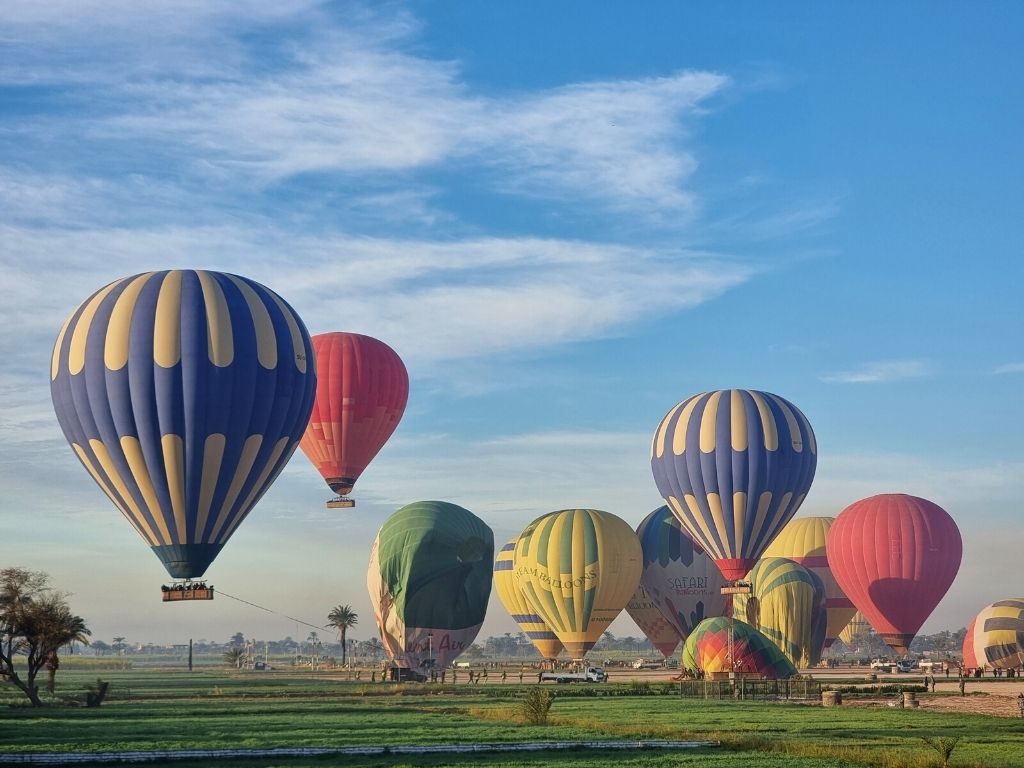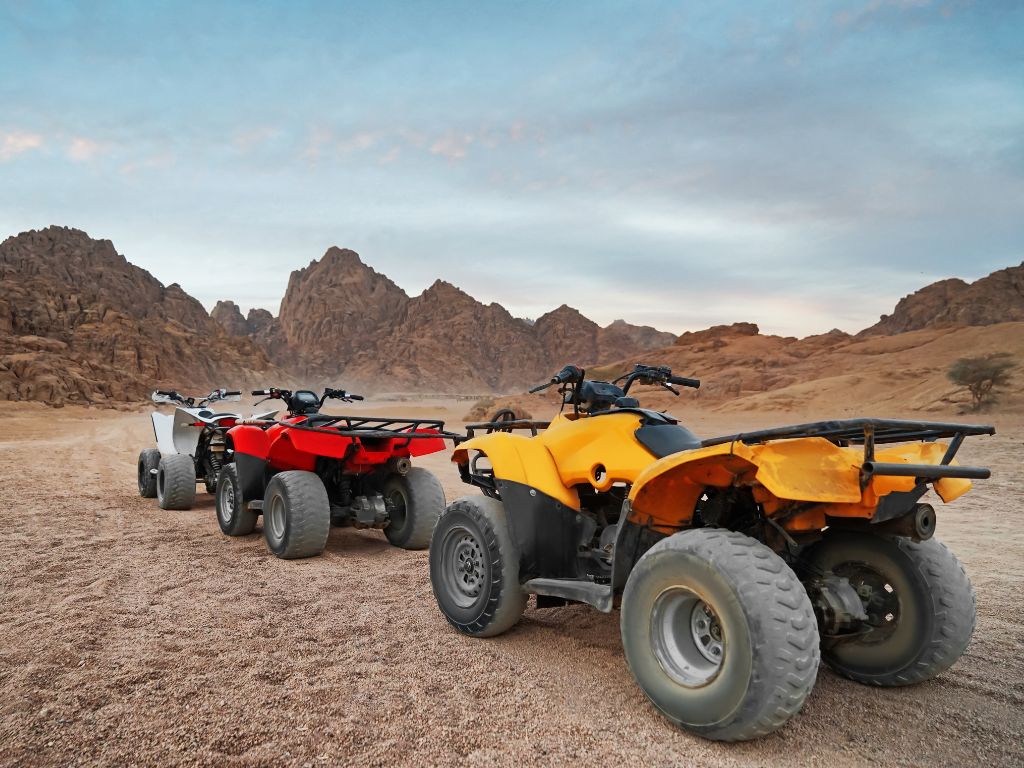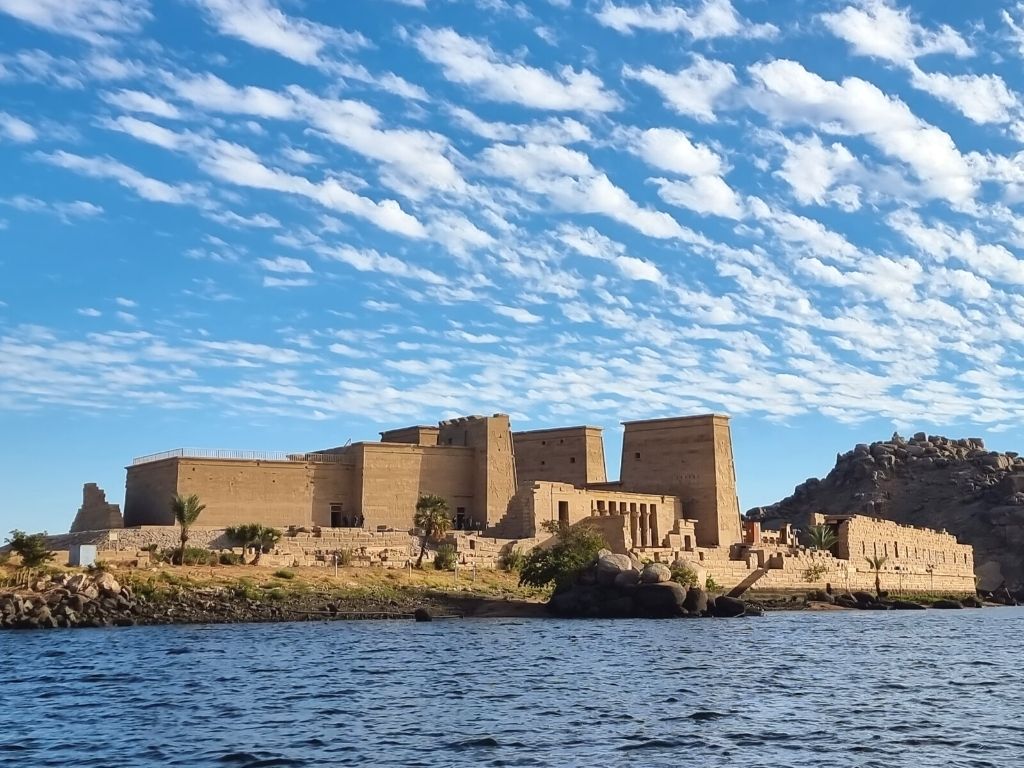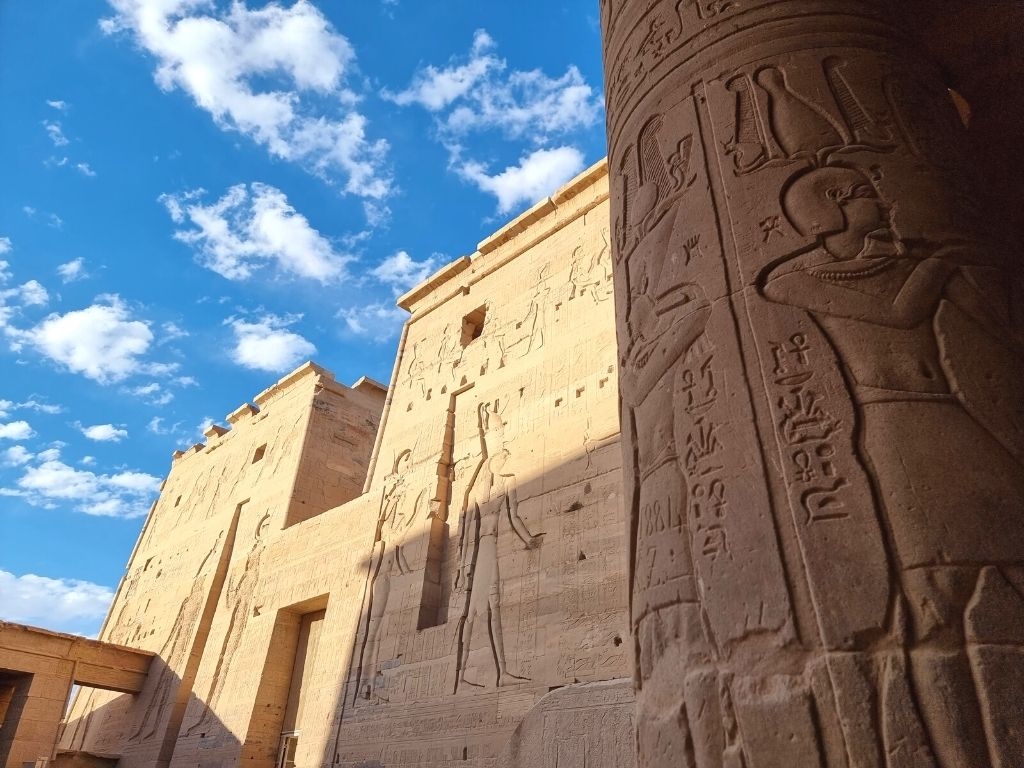 ---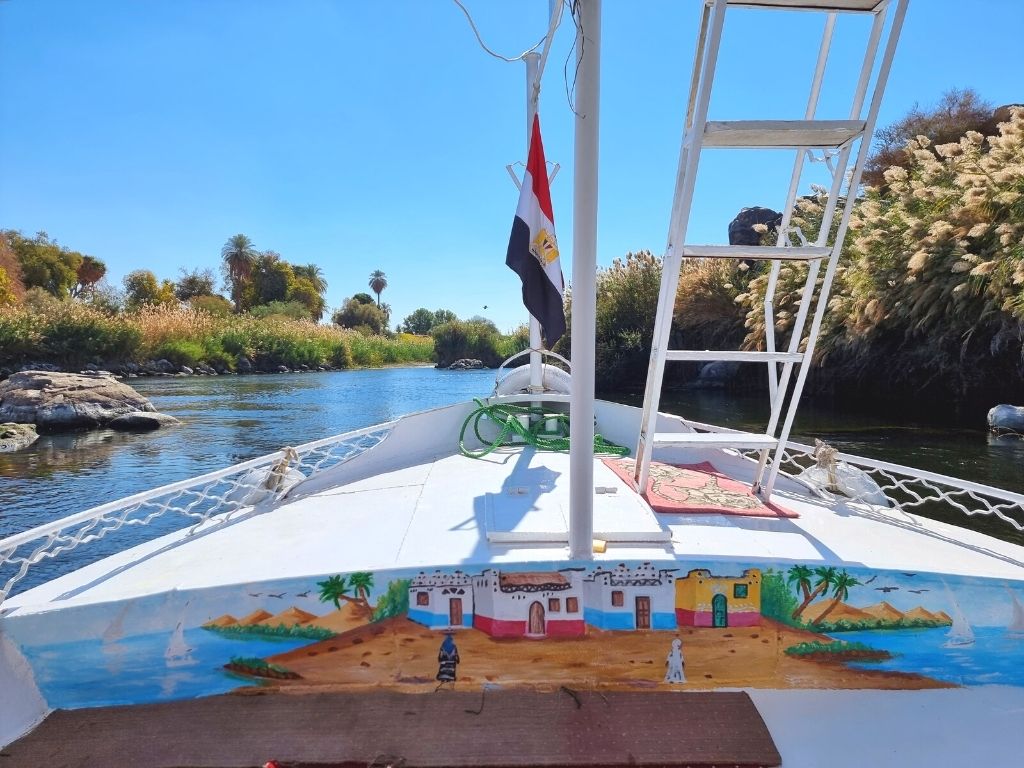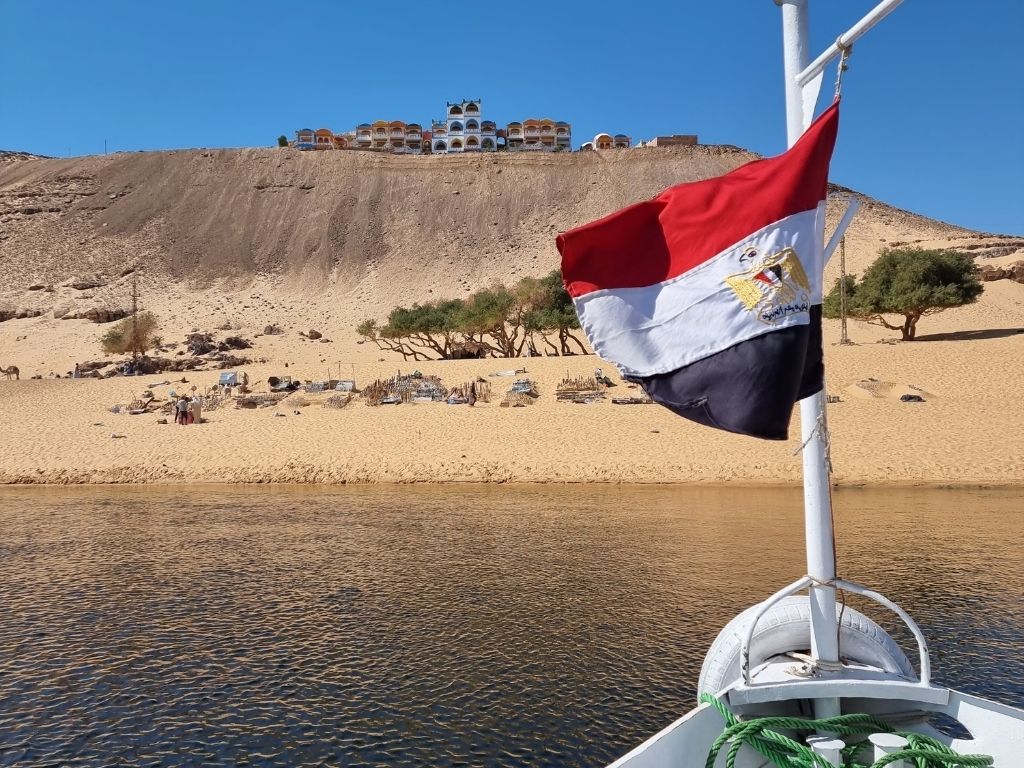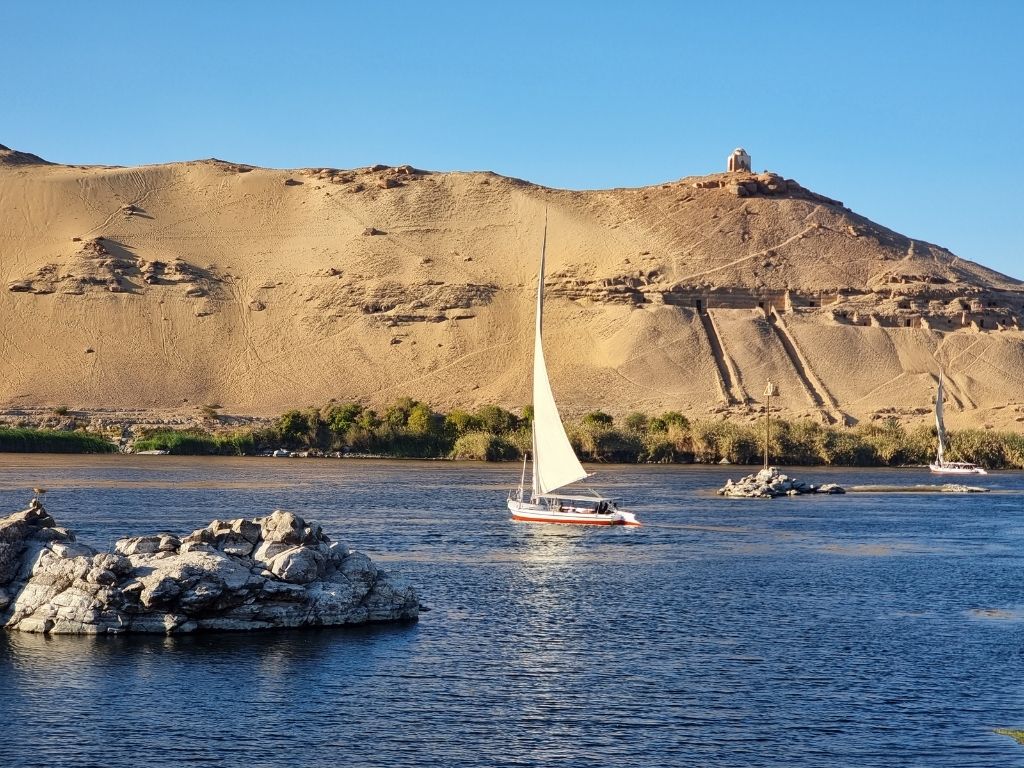 Day 7 : Aswan
Driving time: 1 hour.
Today is all about the Nile River around Aswan. Think sandy shores, clear waters, and crisp days.
After breakfast at the hotel, we will jump back on a boat to get back on land and drive to Aswan city to board our motorboat and explore the conservation area around the first cataract.
While most visitors to Aswan take felucca rides on the Nile, we prefer a traditional motorboat to slowly cruise through the conservation area away from Aswan city. This area is usually devoid of any traffic and noice and very peaceful.
Here, we will enjoy the Nile shores, the lush greenery and the many colorful birds that live in the area.
We will stop at a local beach for a dip, so bring your swimming suits, and enjoy lunch either onboard the boat or at one of the restaurants in the Nubian villages.
In the afternoon, we will disembark at Aswan's most exclusive address, the Old Cataract Hotel, open when the dam was built at the beginning of the 20th century, and home of many dignitaries and royalty when visiting the area.
We will enjoy afternoon tea with the best views of the Nile River as the sun sets and return to the hotel in the early evening for free time.
OPTIONAL: Book tickets to attend the Music and light show at Philae Temple.
Inclusions: Breakfast at the hotel, lunch on the boat or at a Nubian restaurant, boat ride through the conservation area, afternoon tea at the Old Cataract Hotel, transportation for the day by boat and bus.
Overnight at Movenpick Resort
---
Day 8 : Abu Simbel
Driving time: 2 hours.
We have an early start and long day today to catch our flight to Abu Simbel and back to Cairo.
Our flight will take off from Aswan International Airport and head towards Abu Simbel where we will land in the specially constructed airport.
We will get on a special sightseeing bus and reach one of the most impressive sites in the whole of Egypt, Abu Simbel Temple.
Abu Simbel is a rock cut temple located on the shore of Lake Nasser, near the border with Sudan.
This massive complex, which is also listed as a UNESCO world heritage site, was also relocated as part of the same campaign that relocated Philae Temple.
The two main temples in Abu Simbel are dedicated to Ramses II and his wife, Queen Nefertari, dating back to the 13th century BC.
They fell into disuse by the 6th century BC and were eventually covered in sand and only rediscovered in the 19th century.
After a guided tour of the temples followed by some free time, we will get back in the bus and head to the airport for our flight back to Aswan and on to Cairo.
In Cairo, we will be picked up from the airport and taken to our hotel for the evening with free time to rest / enjoy the hotel or go into the city if you are up for it.
Inclusions: Breakfast at the hotel, packed lunch en route, flights from Aswan to Abu Simbel to Aswan and Cairo, entry ticket and guided tour of Abu Simbel temple.
Overnight at Villa Belle Epoque 5*
Villa belle Epoque is the only luxury boutique hotel in Cairo.
Female owned and located in the leafy and peaceful Maadi area, the hotel offers a cozy experience in the city, like staying with family.
Rooms are all different and are spread across two adjacent villas, and around courtyards, patios, gardens and two pools.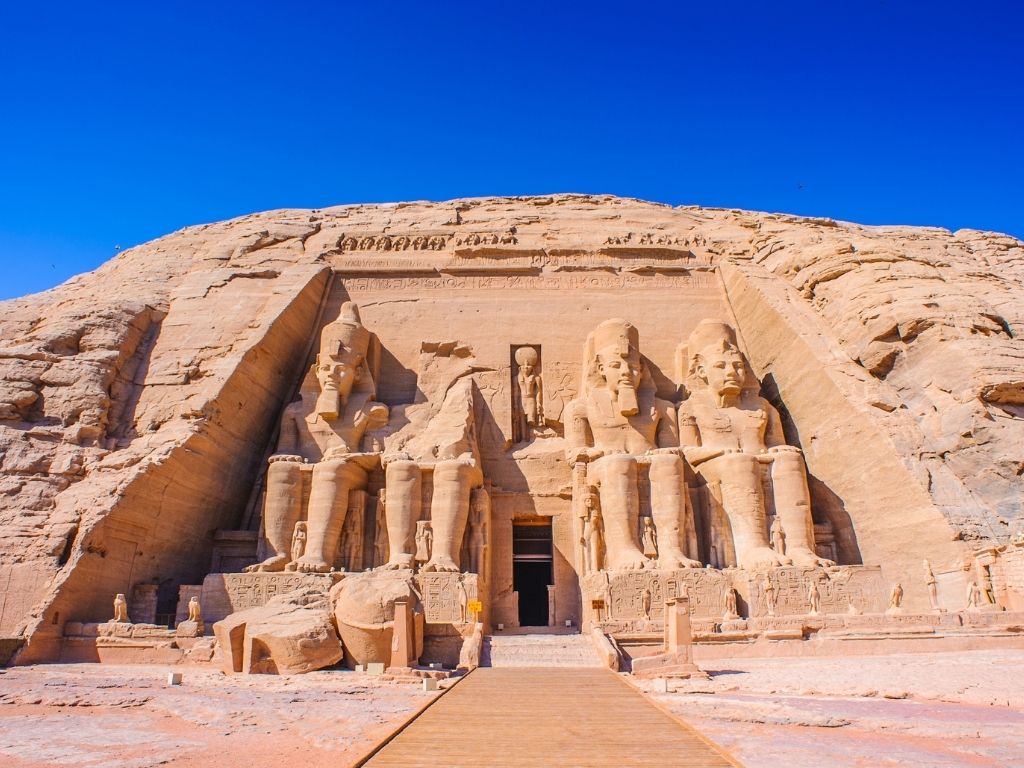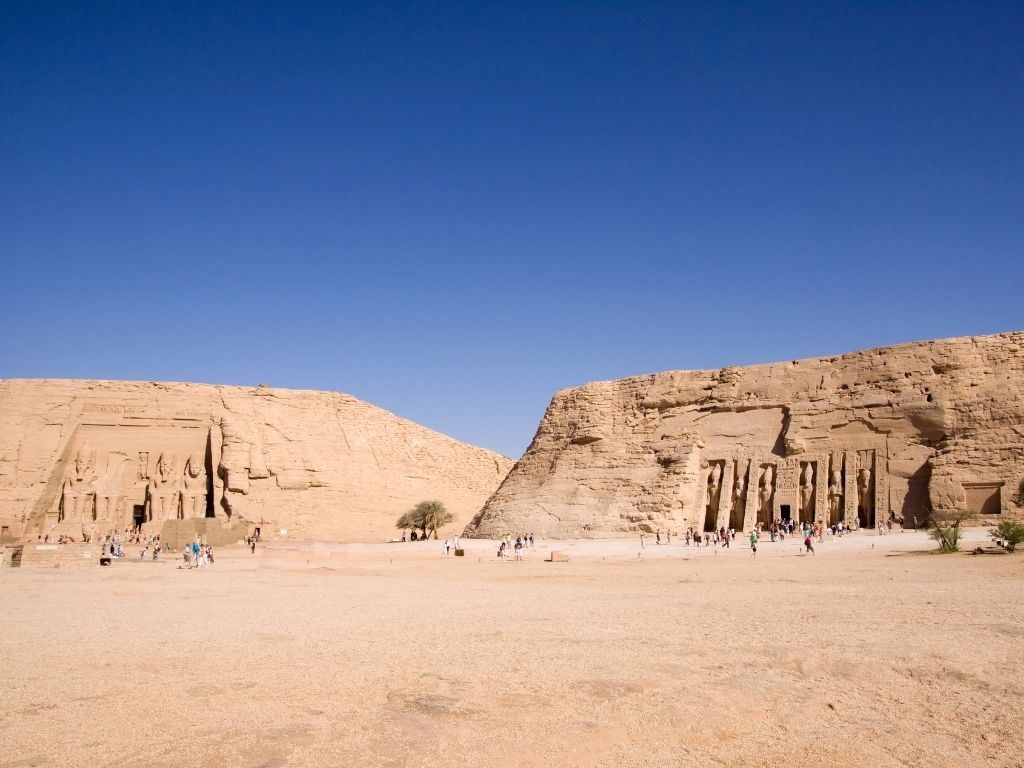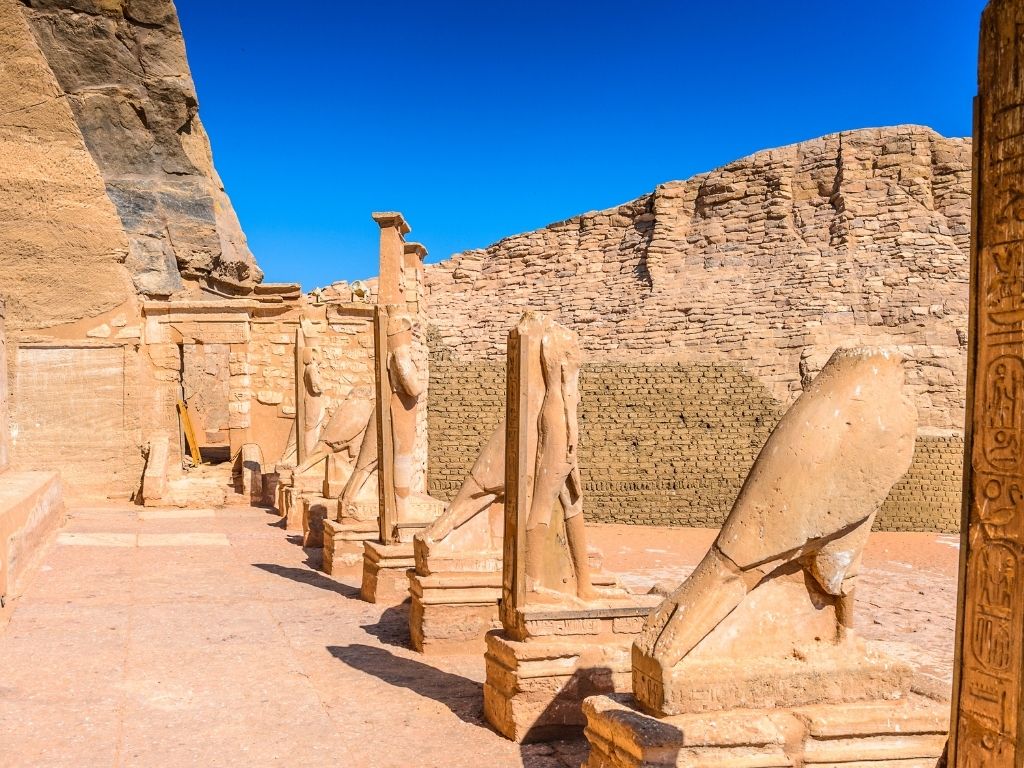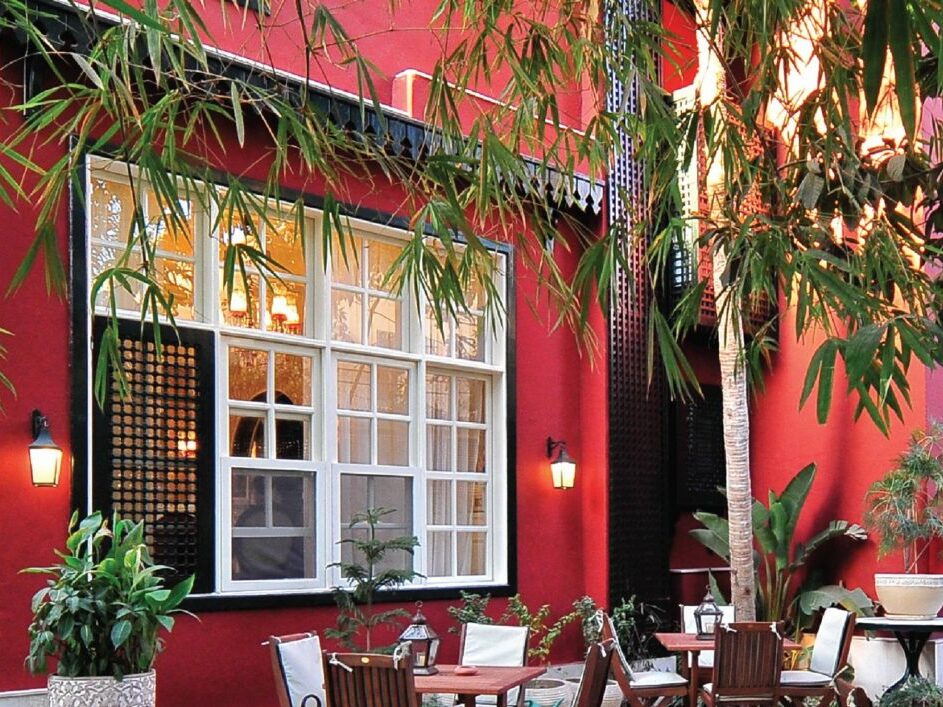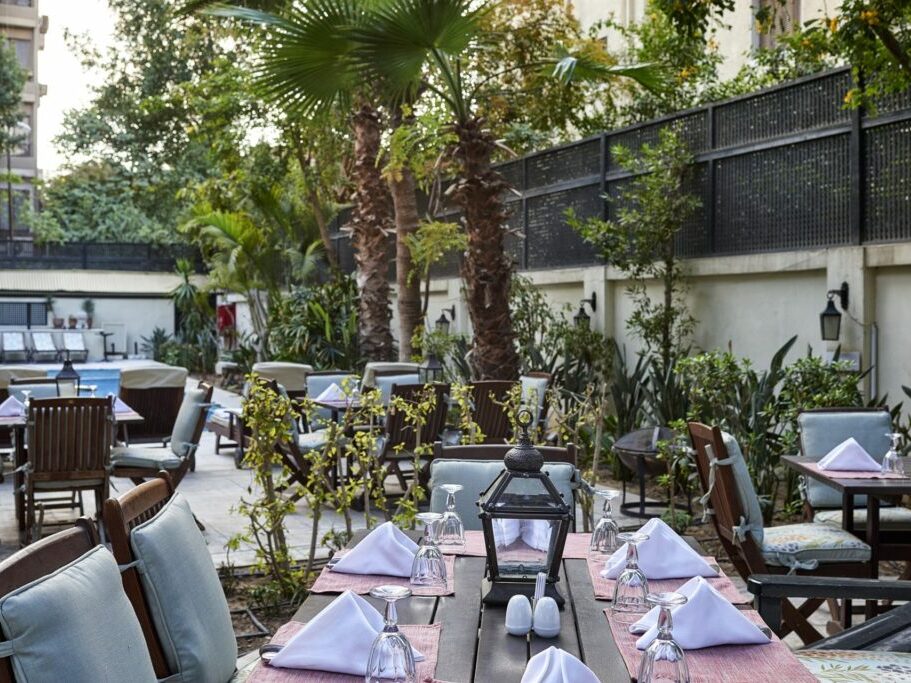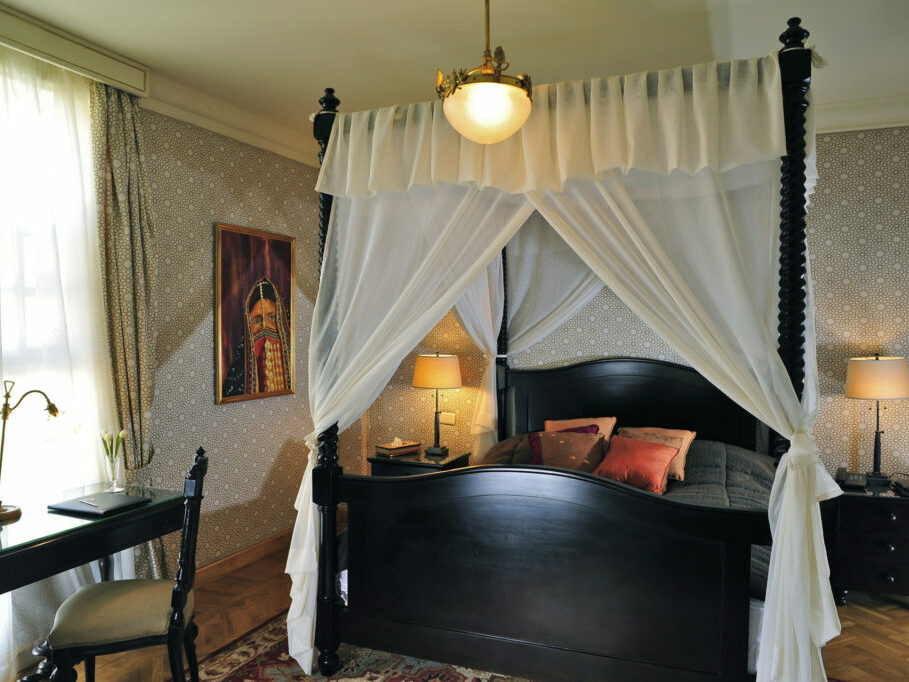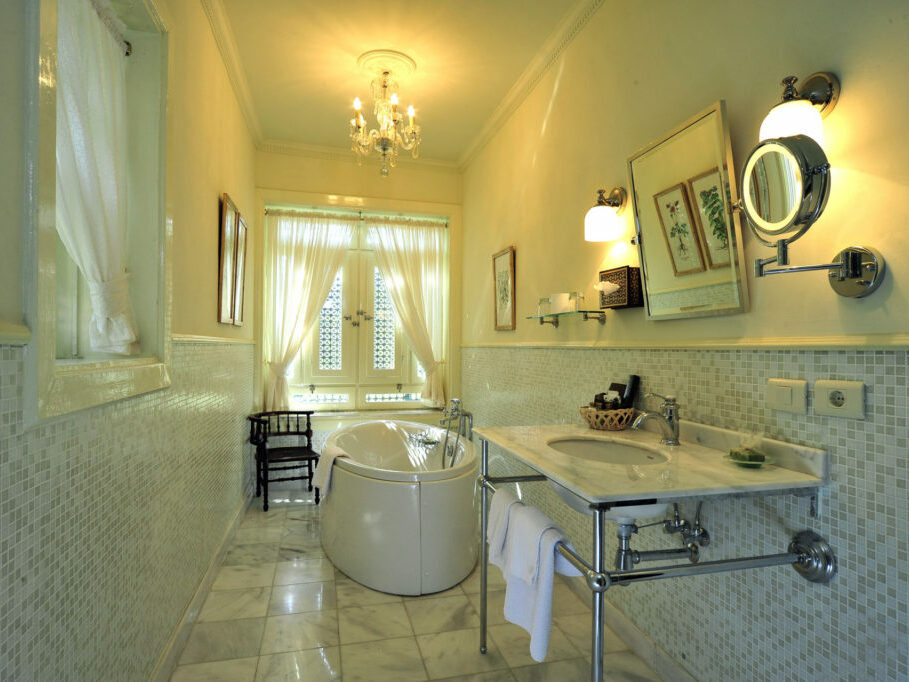 ---
Day 9 & 10 : Cairo Markets and Farewell
Driving time: 2 hour.
We will wake up in Cairo and enjoy a relaxed breakfast at the hotel before venturing into the city to explore its markets and buzzing streets.
We will start off at Moez Street, often referred to as an open air Arabic architecture museum because of the many historical buildings on both sides of the streets.
We will then move onto the adjacent Khan el-Khalili market, where we will have time to get lost, browse and shop for any last minute items.
Khan el-Khalili is located in the historical center of Cairo and has been around for over a millennia. It got its name from the original khan or caravanserai, a kind of inn for traveling tradesmen and merchants.
Today's market has changed a lot from the original through reconstructions and changes by subsequent sultans and rulers.
You will find a mix and match of souvenirs, artisans shops, jewelry stores and all sorts of items for sale. Bargaining is a must, walk away if you have to.
We will have lunch at the famous Moorish inspired Naguib Mahfouz Coffee Shop.
You will then have free time to finish up any last minute shopping or have a coffee at historical El Fishawi's, the oldest cafe in the market dating back to the end of the 18th century.
Our farewell dinner will be an incredibly special experience which we will share with several female entrepreneurs and leaders.
The meal will be a journey through Egypt's history, every dish dating back to a special period in the country's history, and the conversations will be shared with fascinating local women who are leaders in their field.
On day 10 of the trip, you will be taken to the airport for your departure flight.
If you are joining us for the extension, you will start early this morning as we journey to Siwa.
Inclusions: Breakfast at the hotel, walking tour of Moez Street and Khan el-Khalili, lunch at Naguib Mahfouz Coffee Shop and very special Pharaonic farewell dinner.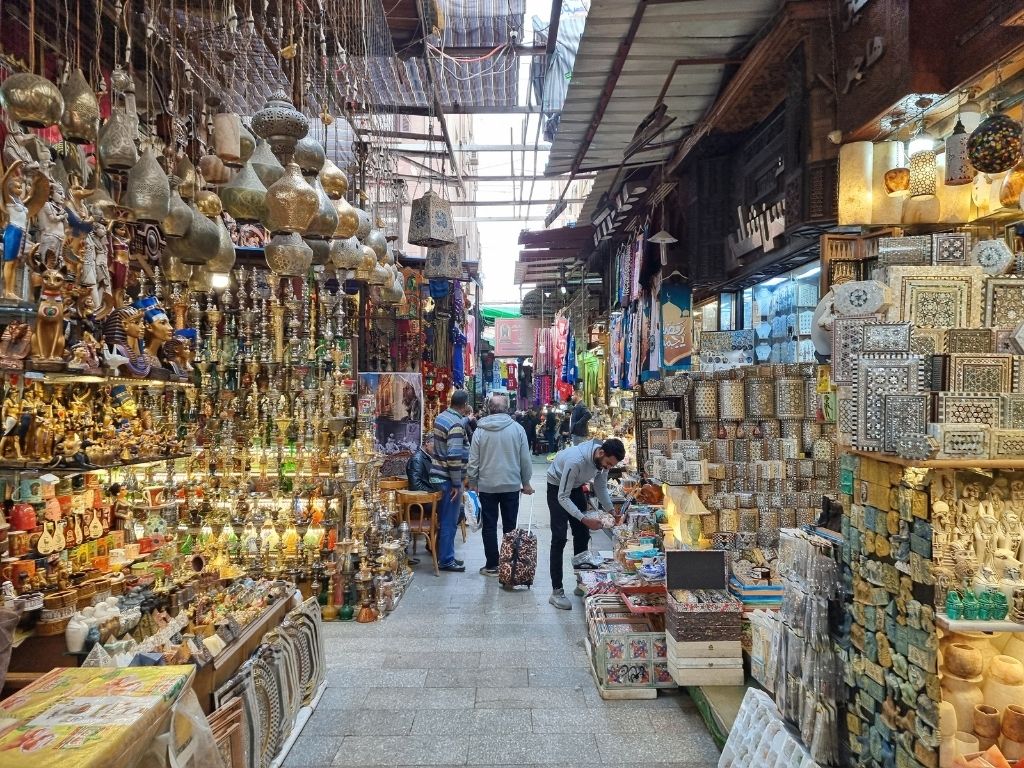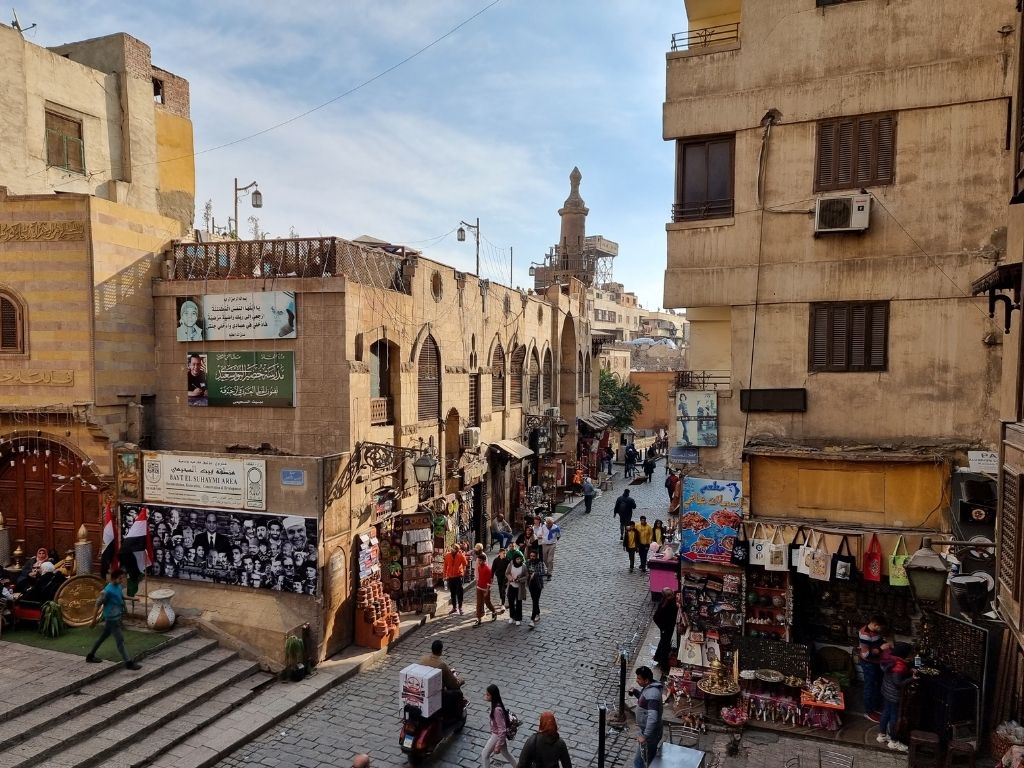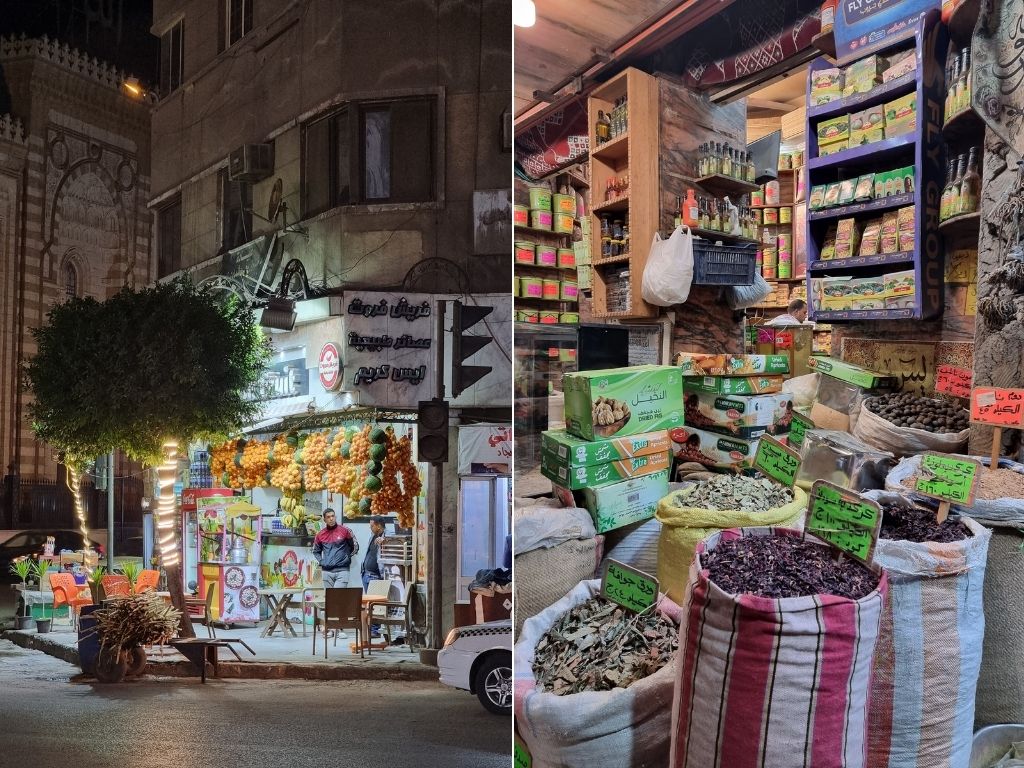 ---
Optional Extension: Stunning Siwa Oasis
Note on Siwa: Before the 1980s, there was no road connecting Siwa to the rest of Egypt. While no longer as inaccessible as it once was, Siwa is still an 8-9h drive from Cairo and thus, a long, but absolutely worth it, journey. Please consider this before booking the extension.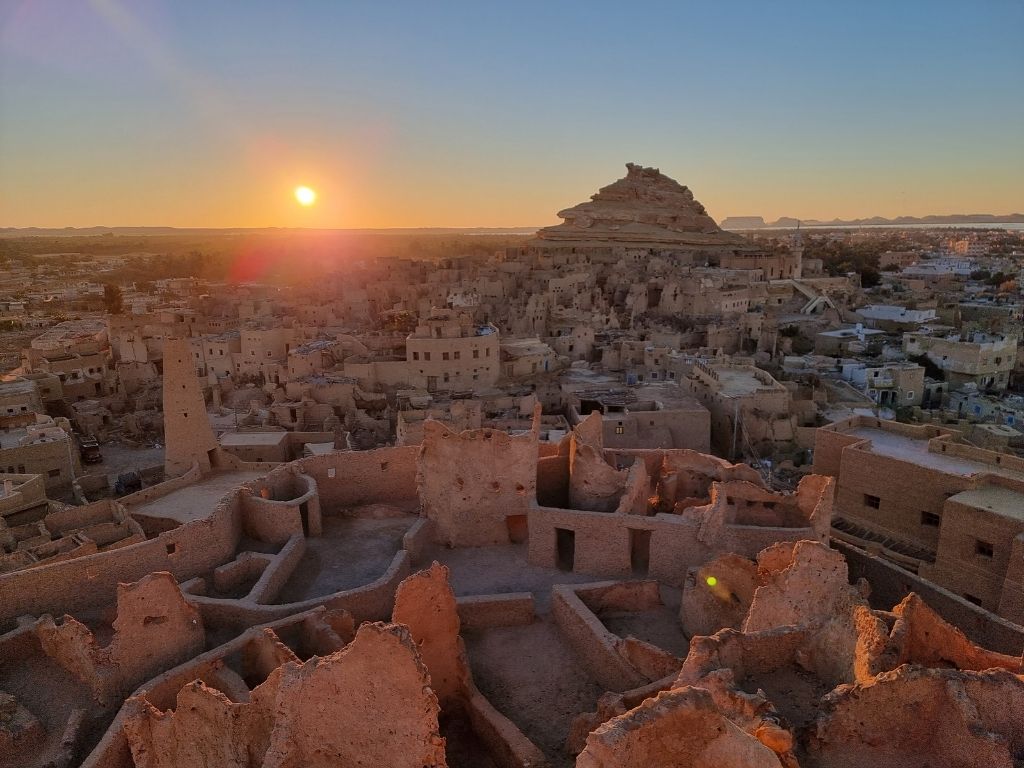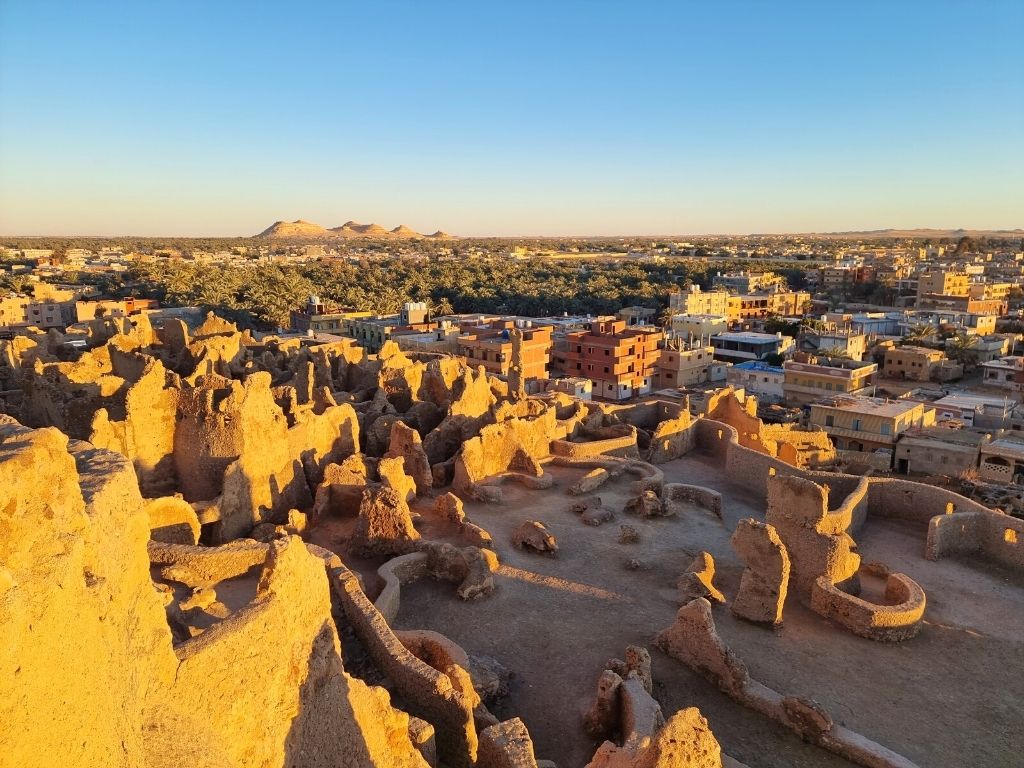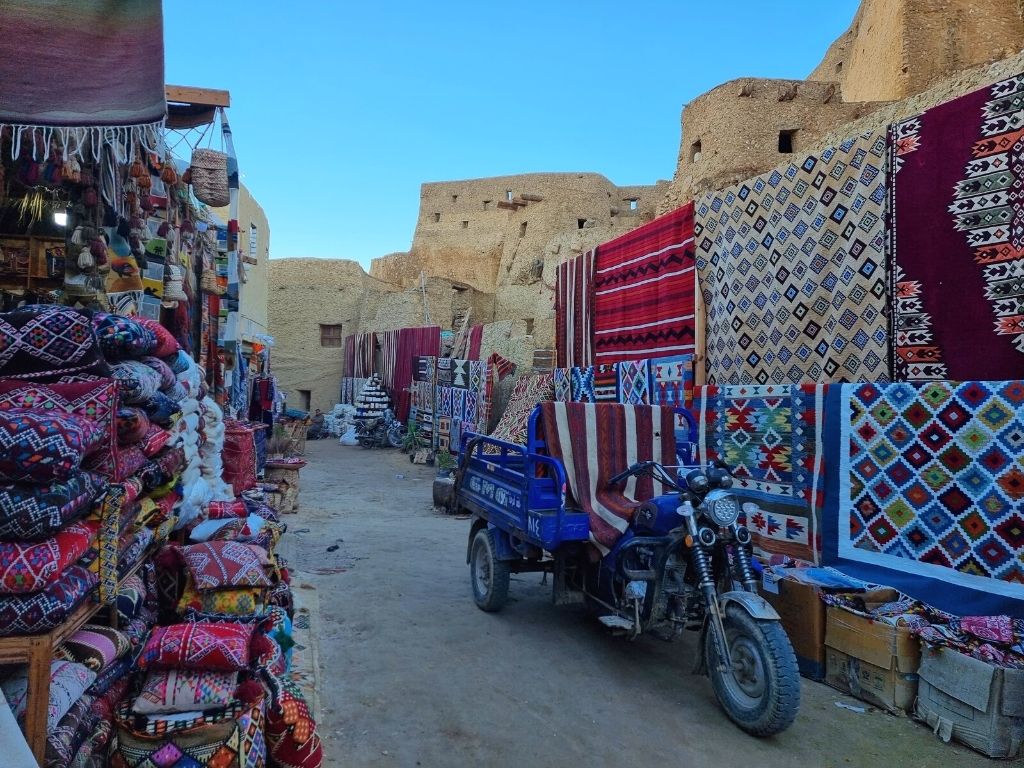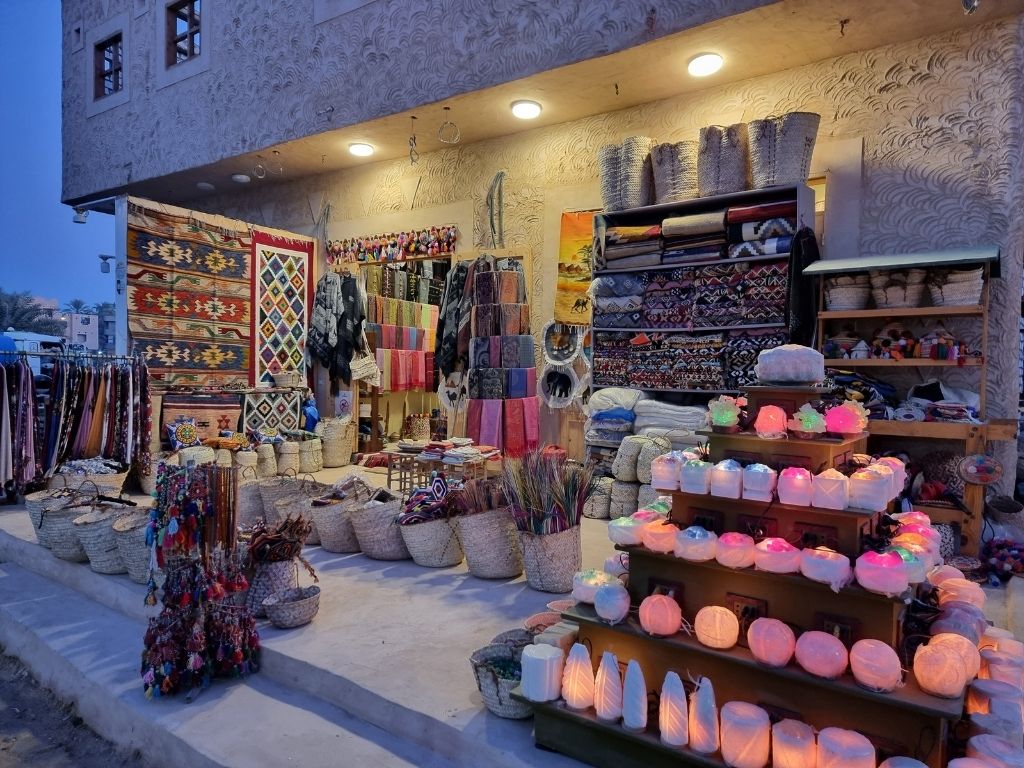 Day 10 : Transfer to Siwa Oasis
Driving time: 9 hours.
We will have an early breakfast at the hotel and depart for Siwa Oasis.
Our day will be spent mostly on the road, as the journey to reach Siwa Oasis is quite long and the only way to get there is by road.
We will drive for 5 hours on a busy road packed with truck traffic towards Libya and then veer south towards Siwa Oasis for an additional 3 hours.
Along the way, we will cross several police check points and our driver and guide will be in touch with the security forces who will track our every move and ensure our safety.
We will stop for food and snacks en route so that we can make it to Siwa before sunset.
Upon arrival, we will head straight to Shali Fortress for a visit and to watch the sunset from the top, a completely magical experience.
Shali Fortress was built in the 13th century entirely with a mixture of mud and salt pieces called kershef and looks like a real life size beehive.
Locals used to inhabit the fortress, which is believed to have towered 4 stories above the ground, until 1926, when it was irreversibly damaged during 3 days of rain.
The only building still in use today in the fortress is the mosque which continues to be a place of worship.
After sunset, we will explore the local souk, filled with the products that make Siwa Oasis thrive: olive oil, olives, jam, honey, dates and artisanal products such as rugs, pottery, decorative items made of rock salt and weaved out of palm leaves.
We will also visit the local apothecary where medicines made the traditional way, using local herbs and spices, are sold.
We will check into our hotel for dinner and overnight.
Inclusions: Breakfast at the hotel, transportation to Siwa Oasis, guided visit to Shali fortress and the souk, dinner at the hotel.
Overnight at Siwa Shali Lodge 3.5*
Shali Lodge is an ecolodge located on the outskirts of Siwa, among gardens, several outdoor pools, and a thermal water pool.
The lodge consists of several mud buildings constructed in the traditional style of the area.
All rooms are spacious, comfortable, ensuite and have electricity, air conditioning and heating, a rarity in Siwa where accommodation is very basic and often without electricity.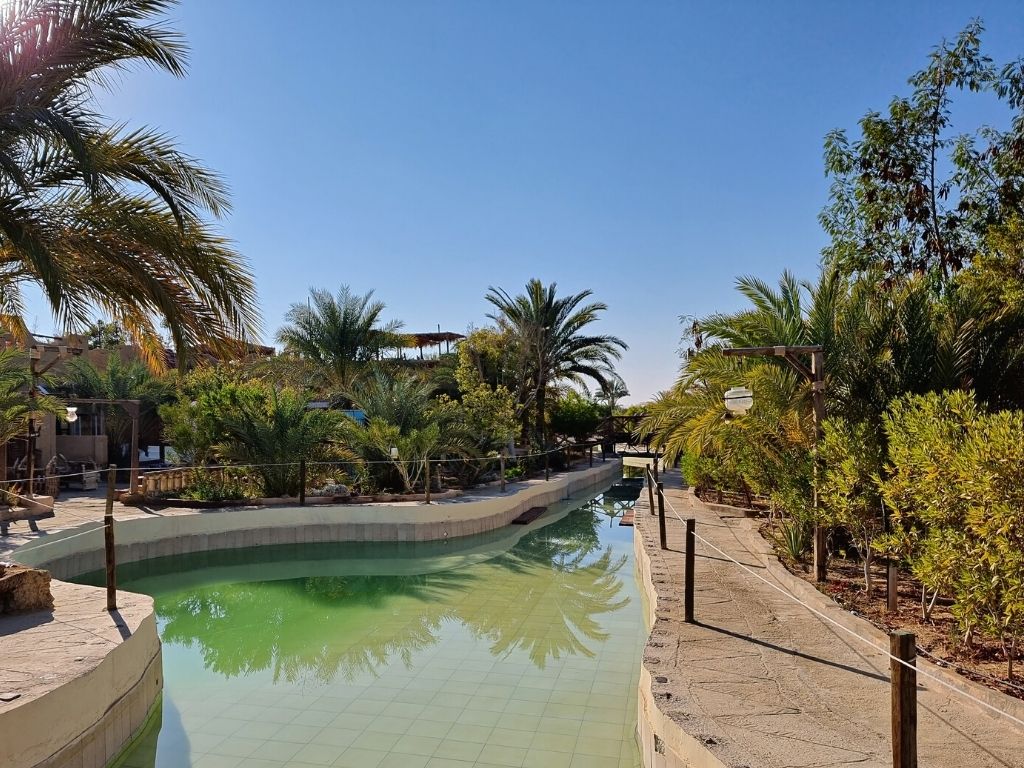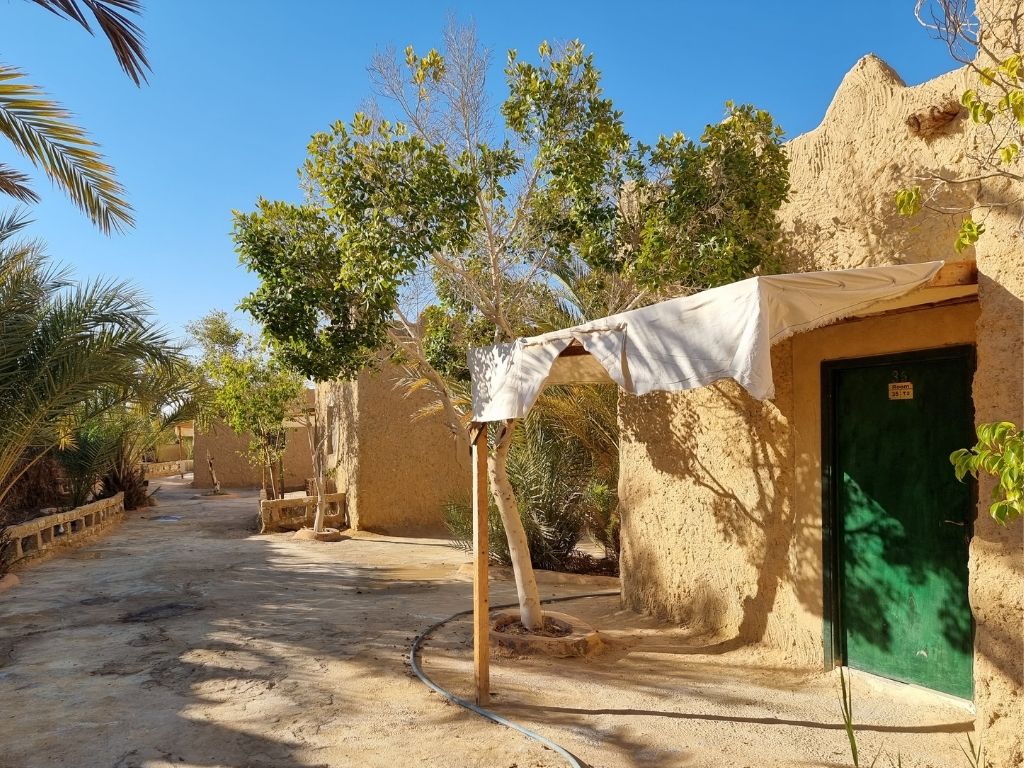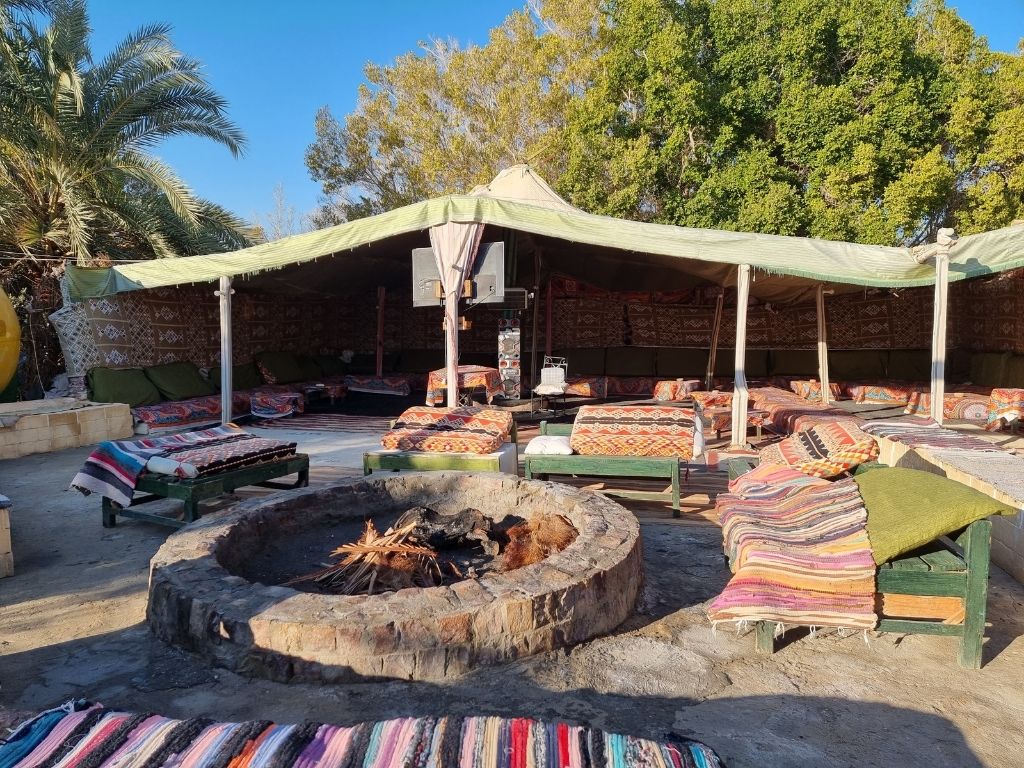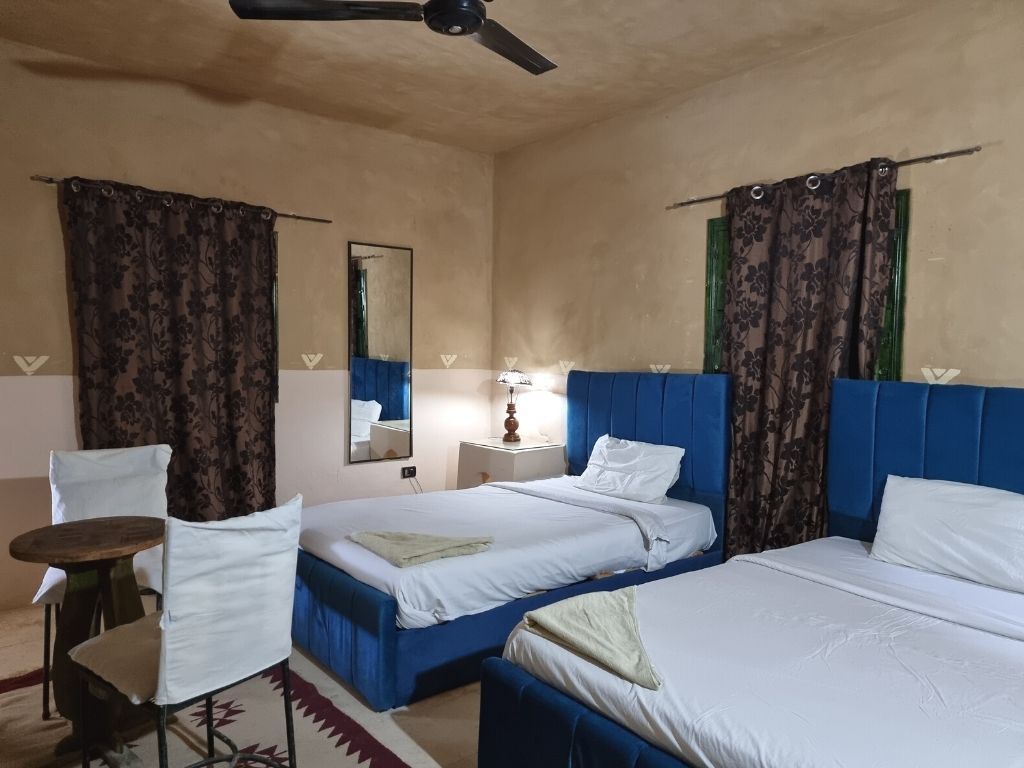 ---
Day 11 : Siwa Oasis
Driving time: 2 hours.
Today is all about exploring Siwa's Oasis.
We will start off with breakfast at the lodge and then head out with our swimming suits towards the beautiful salt lakes.
Siwa Oasis is located on a depression that is below the sea level and was, millennia ago, under water, hence the high concentration of salt in the area that was left by an ancient sea.
Siwa's popularity is very recent because its salt reserves were only discovered in 2012. Since then, trucks harvest the area and collect the salt which is then taken to processing factories in Siwa and other parts of Egypt.
Part of the salt is used for regular consumption and also exported to cold countries to be used on the streets to prevent ice from forming.
The salt lakes are a combination of the clearest water bubbling up from the thermal waters under the ground and the salt reserves in the area, creating an unusually clear turquoise color.
You can jump in the various beautiful pools without fear of drowning since the high concentration of salt makes bodies float, just like in the Dead Sea.
The thermal waters in Siwa are believed to have great healing properties thanks to the mixture between salt and hot springs and the natural minerals found in them.
We will take a dip in the pools, take many photos and then rise the salt, dry a bit and continue to Cleopatra's Pool.
Here, we will be able to rinse the salt content properly and enjoy the clear natural spring waters with a frozen mango and mint juice in hand and a casual lunch.
Cleopatra's Pool gets its name because legend has it that she used to like coming here, though there is no actual historic evidence.
After Cleopatra's Pool we will visit the Greek oracle Temple of Amun-Ra that Alexander the Great used to confirm he was the legitimate Pharaoh of Egypt after defeating the Persian Empire in the battle of Issus in 333 BC and conquering Egypt.
The temple was built in the 6th century BC by Pharaoh Amasis and became famous across the Greek Empire which considered Amun the equivalent of Zeus.
Legend has it that Alexander The Great almost didn't make it across the 300km of desert crossing from the Mediterranean Sea and that he was saved by divine intervention that made rain fall and ravens show him the way.
Either way, this is a great site to visit even just for its historical importance and the great views over Siwa's Oasis and palm plantations below.
We will continue our day towards Fatnas Island to watch the sunset and have dinner in town at a traditional casual restaurant where we can try Bedouin recipes.
Inclusions: Breakfast at the hotel, transportation for the day, guided visit to the salt lakes, Cleopatra's Pools and Temple of Amun-Ra, dinner in town.
Overnight at Siwa Shali Lodge.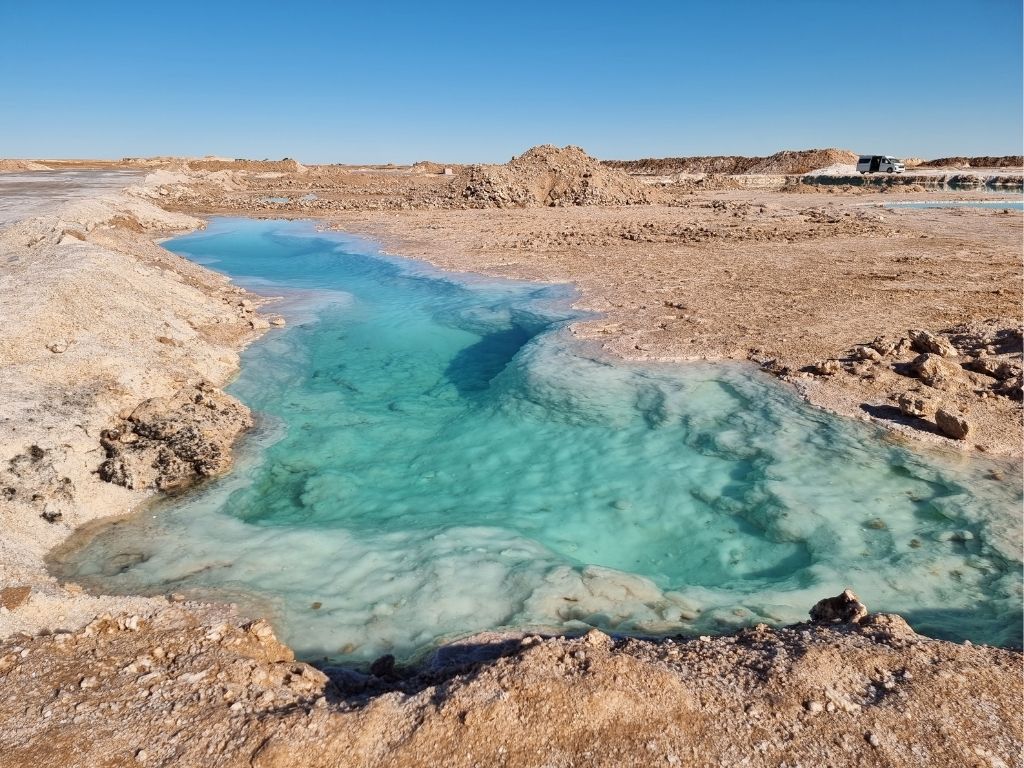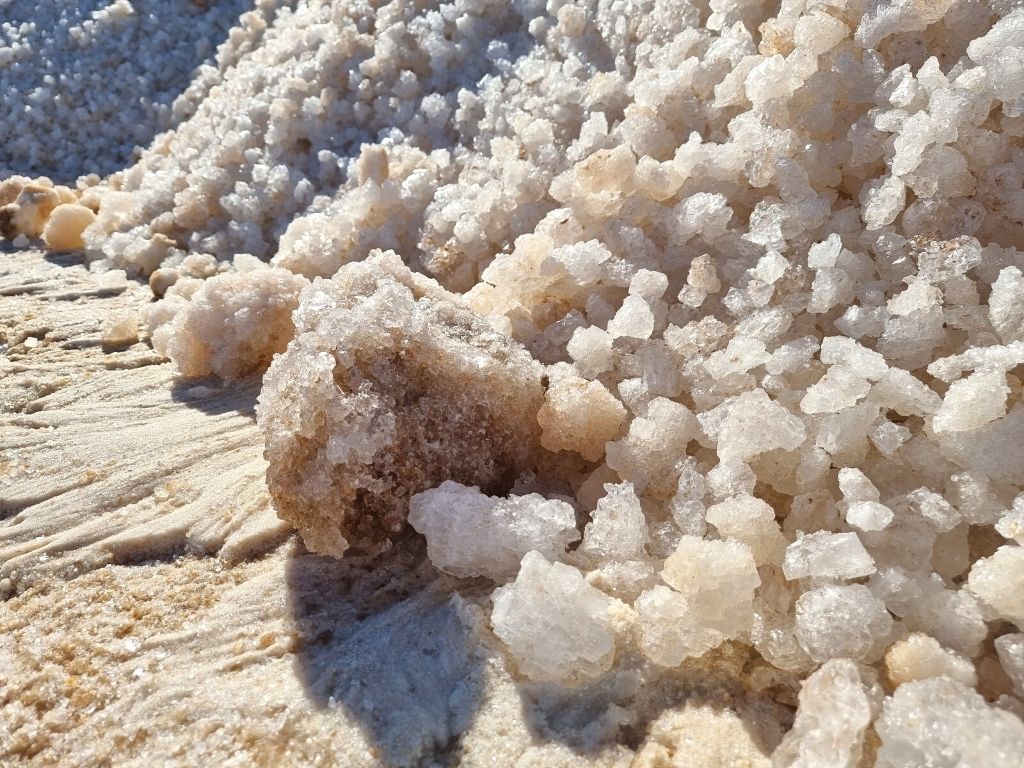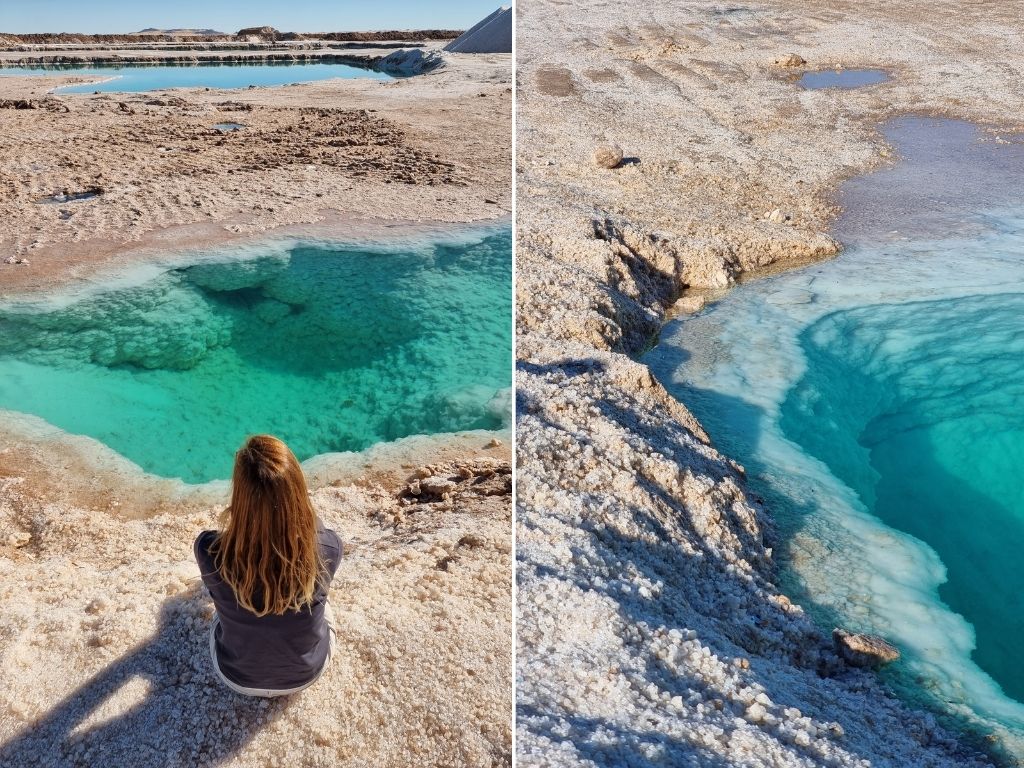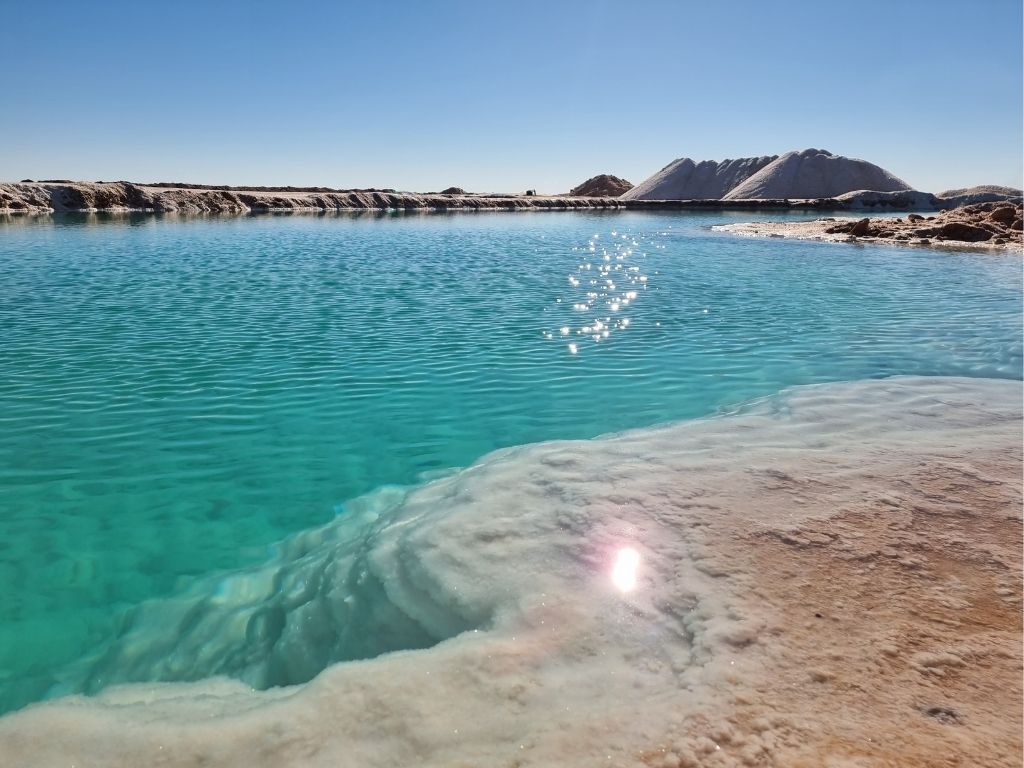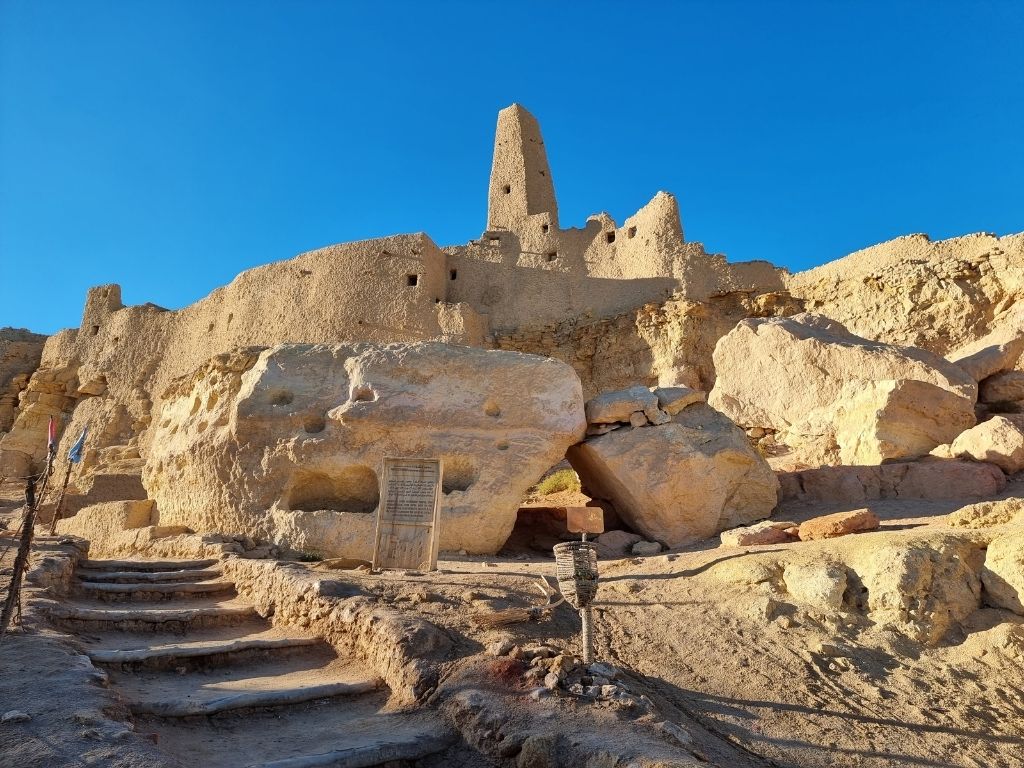 ---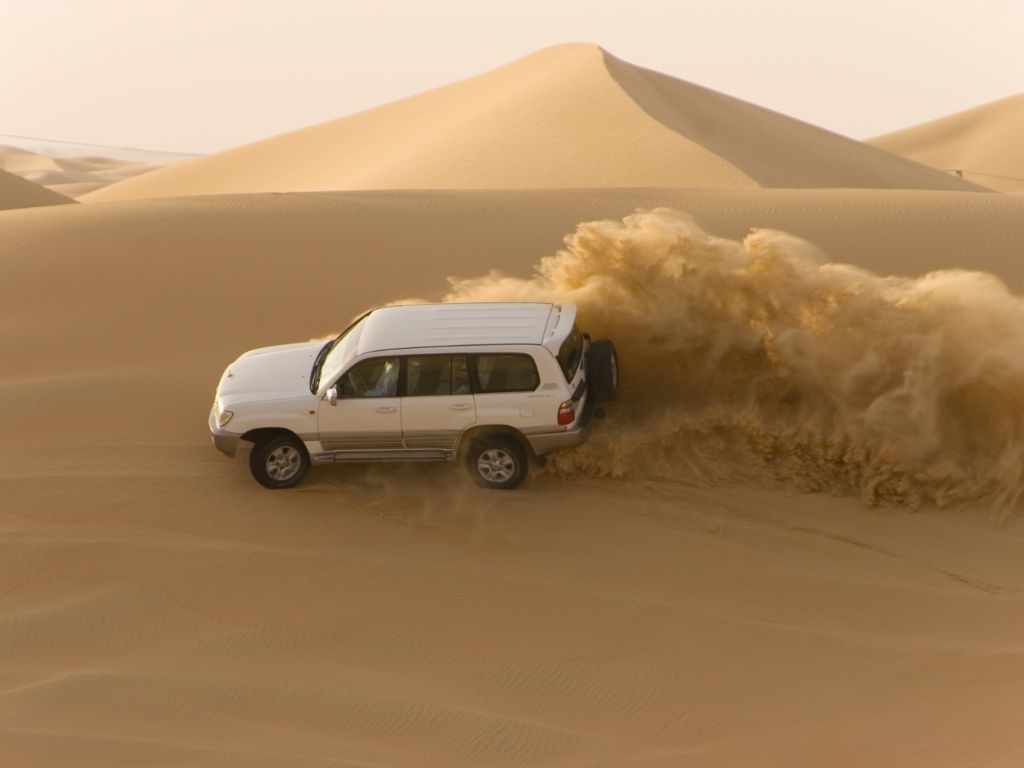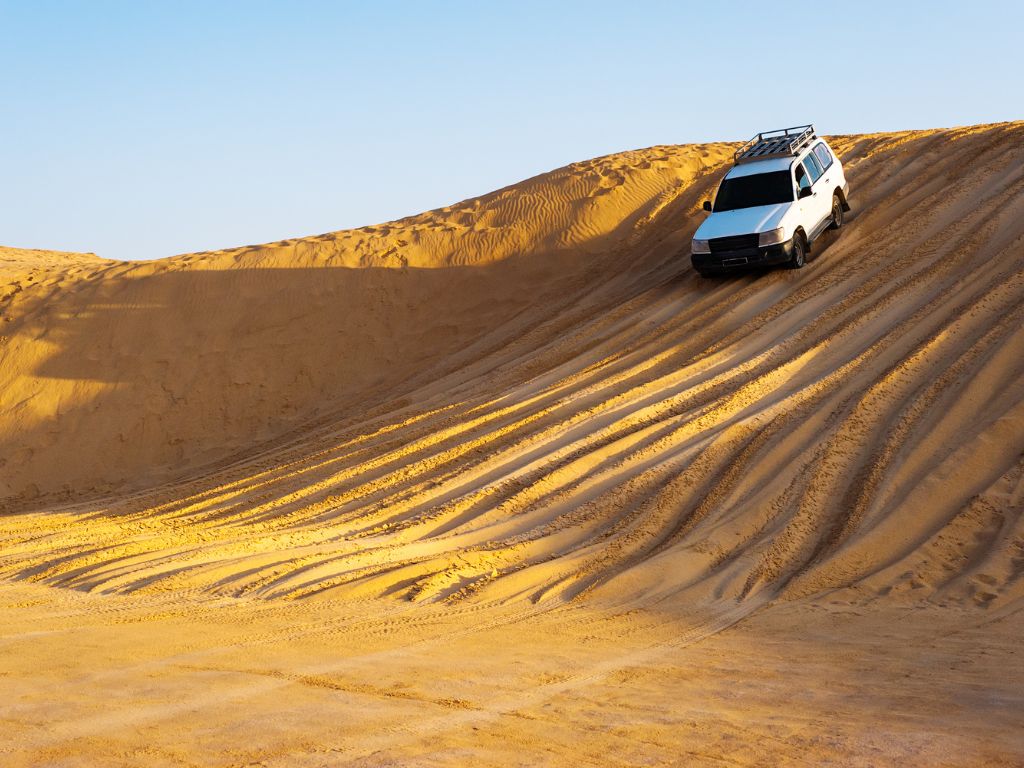 Days 12 & 13 : Desert Safari, Return to Cairo and Farewell
Driving time: 9 hours.
We will start the day with an early breakfast at the hotel and then jump on our 4×4 cars for a desert safari.
We will see the sunrise on the sand dunes, look for fossils and go on a thrilling 4×4 adventure up and down the sand dunes of the Western Desert.
After the desert safari, we will get back on the road and drive back to Cairo.
We will enjoy one last dinner en route and check in at our hotel for the last night in Egypt.
On day 13, you will be taken to the airport and escorted through check in and security checks to catch your flight.
Inclusions: Breakfast at the hotel, transportation for the day, dinner en route.
Overnight at Le Meridien Airport Hotel
Our last night in Egypt will be spent at the modern and well-located Meridien Cairo Airport, a stone's throw from the terminal building, to make your departure easiest.
The hotel has lots of restaurants and bars to while away your last hours in the country, a lush and peaceful outdoor swimming pool, a spa, gym and very spacious rooms.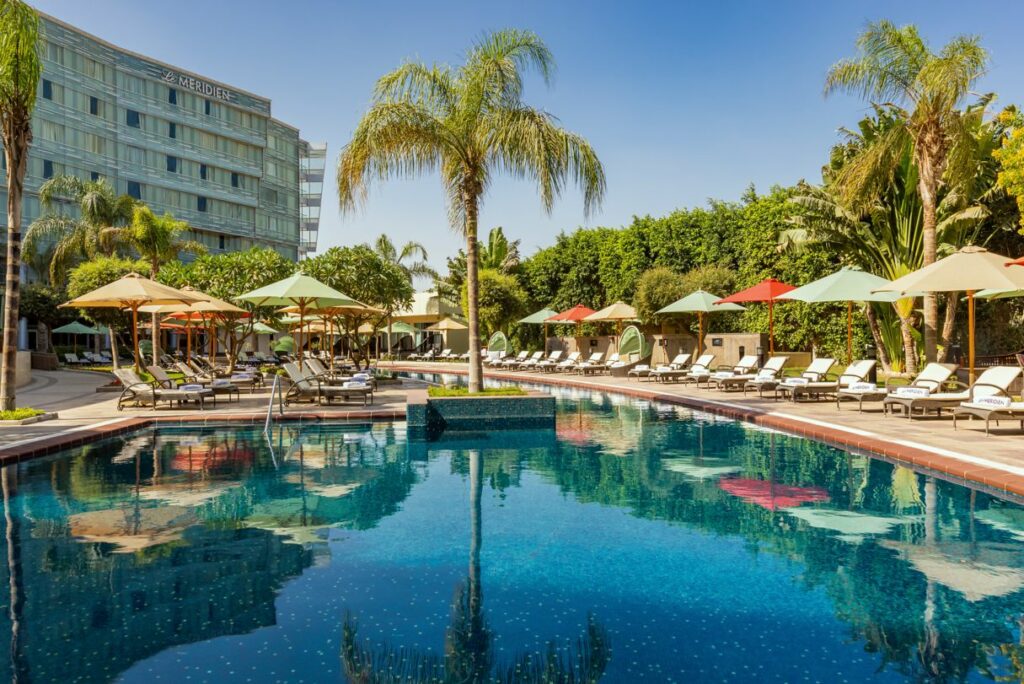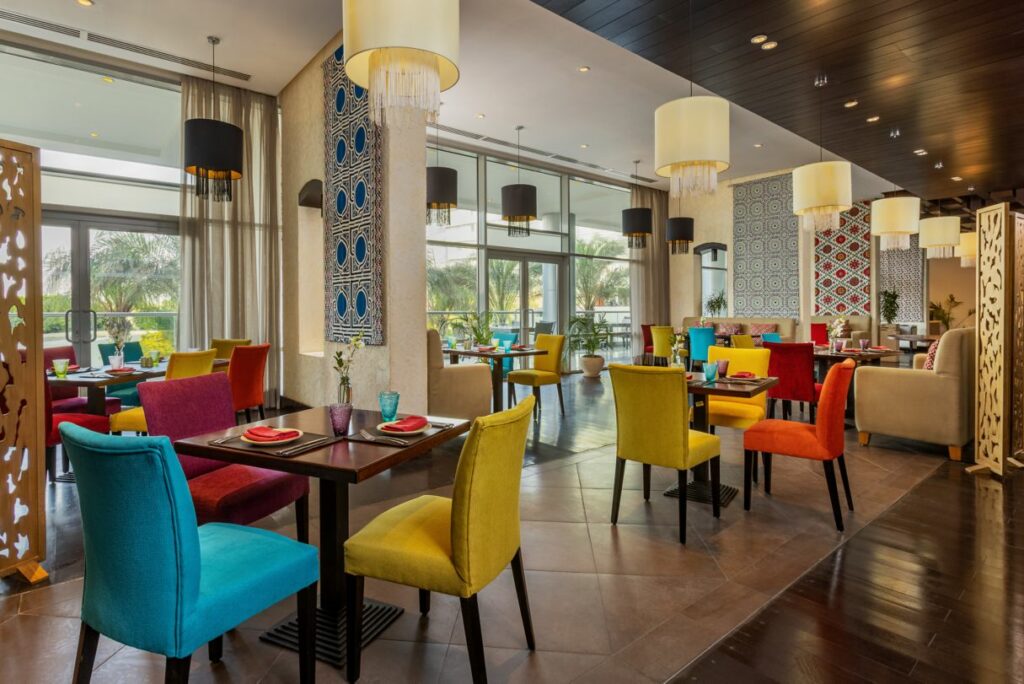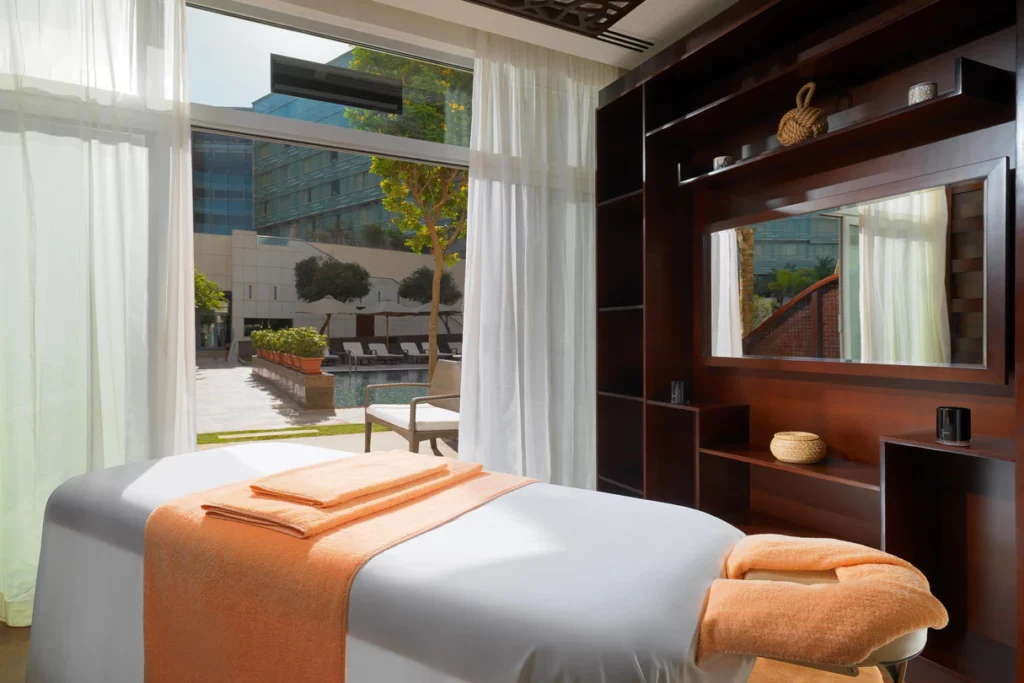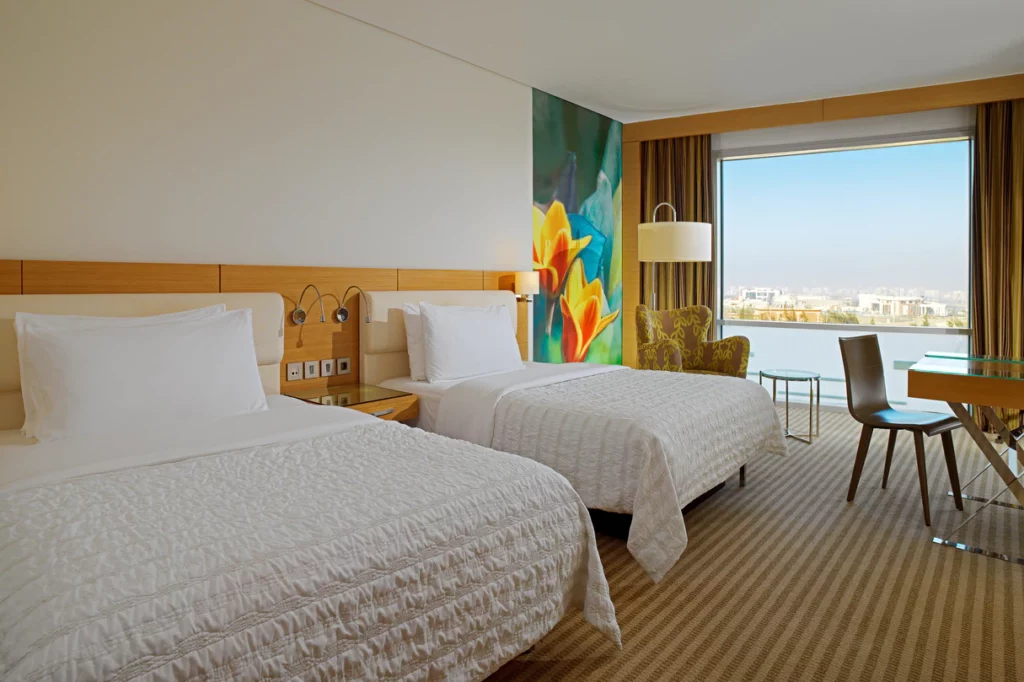 ---
Inclusions
✔️ 9 Nights in shared twin or single accommodation in 5* hotels
✔️ Professional photography and New Year's Eve special dinner (only 2023 NYE departure)
✔️ 9 Breakfasts, 8 lunches and 6 dinners. Welcome and Farewell dinners with wine
✔️ Siwa extension: Additional 2 nights at a 3.5* hotel and 1 night at a 5* hotel, 3 breakfasts, 3 dinners, 1 lunch
✔️ Airport greeting service, pick up and drop off and help to go through immigration
✔️ Female Egyptian guide for the duration of the trip
✔️ Chats with a female activist, farewell dinner with women leaders in their field
✔️ Entry tickets to all sites, attractions, temples and museums listed
✔️ Transportation for the duration of the trip in private minivan. Internal, domestic flights once the trip has started
✔️ Tips for staff at hotels, drivers, boat drivers, porters, airport greeting staff, etc. excluding the trip host / guide.
Exclusions
✘ International flights to / from Egypt
✘ 3 dinners: 1 in Cairo, 1 in Luxor and 1 in Aswan, though you may not be hungry after the activities
✘ Visa, if required
✘ Travel & Medical Insurance (Required)
✘ Alcoholic drinks at meals except for the Welcome and Farewell dinners
✘ Souvenirs
✘ Tips for the host, at your discretion, guideline: $15-20 per day
✘ COVID Testing if required which we can help organize
✘ Optional activities (eg. Hot air balloon) and others that you may book yourself
Payment Info
Only 14 Spots Available
From $4,395 USD
Siwa extension (min 8 guests)
$1,200 USD
Payment Plan:
Deposit: 30% non refundable deposit to reserve your spot
Balance payment due 120 days before departure
*The initial deposit is refundable if the minimum number of guests is not reached. By joining our trips you agree to our T&C.
---
Book your spot
This trip will only host 14 guests so don't wait. Select the date and package you wish to book and then click on the Book button. Or pick a time and date to speak to us live on the calendar below. Note: Please do not book any flights until the trip is confirmed.
IMPORTANT: Please reach out to us to discuss your dietary needs before booking. Vegetarian options are available at every meal, though the nature of this trip means vegan and gluten free diets may not be possible.
Book December 2023
Base Trip: 28 Dec 2023 – 6 Jan 2024
With Siwa: 28 Dec 2023 – 9 Jan 2024
Select package from the below drop down, and click the Book button
---
Book April 2024
Base Trip: 12 – 21 April, 2024
With Siwa: 12 – 24 April, 2024
Select package from the below drop down, and click the Book button
Credit card payments carry a 3% surcharge. Wire transfer details are available via email: community@solofemaletravelers.club.
Have questions? Pick a convenient time and date below to talk to us, we'd love to meet you!
---
Tour Gallery
---
Frequently Asked Questions
This is a trip of a lifetime and we know there are many things you'd like to know more about.
What are the COVID measures in Egypt and how will you ensure everyone is safe?

We care deeply about the wellbeing of our guests and our trip follows all local regulations. We require our guests to be fully vaccinated to join the tour so that we ensure the safety of everyone on the trip.

Currently, there are no other requirements to enter Egypt.
What if I cannot travel because of COVID restrictions?

Balances are not refundable if you change your mind. In case of travel restrictions imposed by the Government of Egypt that force the cancellation of the trip we will move the trip to a later date.

We require all guests to purchase travel insurance that covers unforeseen circumstances which would prevent them from traveling, and this is how you would recover your costs from needing to cancel. Please read our Terms and conditions here.
Do I need a visa for Egypt?

Most travelers need a visa for Egypt which can be purchased online ahead of time to fast track the immigration process on arrival. Failing that, you can also get a visa stamp when you land.
Why is your trip more expensive than others?

There are several reasons why our prices are higher than similar trips:

– We stay at high end, locally-owned and hand-picked boutique properties which are significantly more expensive than other large international chains.

– We pay above market rates. Almost everyone working in the tourism industry in Egypt relies on commissions from your purchases to earn a living, sometimes exclusively. This means they will take you to a well-oiled machine of establishments disguised under the appearance of workshops that will pressure you into buying perfume, papyrus, paintings, alabaster items, Egyptian cotton, etc. We got into the travel industry to make it more equitable for women and believe in responsible tourism, so we do things differently. We pay those who will make our trip unforgettable above market rates. We also include tips for the dozens of porters, drivers, boat drivers, airport greeting staff, etc. in the price. The only tip at your discretion is that of the host who will accompany you throughout the trip. 

– We travel in style and in small groups of maximum 14 guests. No buses, no umbrellas, no ear pieces, only personalised service and the finest things in life.

– Our trip is almost all inclusive. There are no hidden charges on our trips and all that's listed in the itinerary is included in the price, there won't surprise activities and you won't have to take your wallet out to constantly pay for things.
What is included in the trip?

All inclusions and exclusions are detailed in the section above. This trip includes all activities mentioned and all meals except for 3 dinners. Alcoholic drinks are only included at the welcome and farewell dinners. Activities mentioned on the itinerary are all included except those clearly marked as optional (eg. Hot air balloon).
Can dietary requirements be catered for?

We believe in making our trips accessible to all women, however, Egypt is an eminently carnivorous country and meat is a staple item. While vegetarians will generally not have any problems, there are limited options for vegans, and we regret that we are unable to accommodate gluten intolerance. Please do reach out to us to discuss your needs before booking.
Will there be "shopping opportunities" on the trip?

The practice of kickbacks is part of life in Egypt and a significant portion of most of the guide's income who receive minimal salaries from tour operators they then supplement with a commission on tourists purchases. As a result, they will try to take you shopping, often without asking if you are interested, in the hopes that you will be pressured into a purchase. While these encounters can sometimes be great finds, they can also become tiring and overwhelming.

Guides on our trip will not take you to unplanned shopping stops or direct you to a store where they get a commission. If we visit a store, workshop or showroom, it will be part of the program, and hand-picked because of craftsmanship of the artisans who work there and the inspiring stories of the female owners.

Because our business was entirely set up to support women, we will compensate the staff spending time with us for their hospitality, regardless of whether you purchase an item or not.
Is tipping expected?

Tipping in Egypt is customary and expected in a similar fashion to how it works in the US.

Every individual who helps you, from the bell boy to the driver, the boat driver, the guides and your airport liaison, should receive a tip. Because it is often difficult as a foreigner to ascertain how much or who you need to tip, and because it is not customary in many countries our guests come from, we have included tips for all the support staff you will be interacting with in the trip price.

The only tips not included are those for your host and driver, both of which are entirely at your discretion. We suggest a tip of around 15-20 USD / EUR per day for the guide and 5-10 USD / EUR a day for the driver, which can be given at the end of their service. You may also want to bring extra cash for specific people who went over and above their duties and made your trip extra special. Egyptian hospitality is legendary and we are sure there will be occasions where you will want to show your appreciation to someone with a tip.
How fit do I need to be for this trip?

This is a relatively active trip due to the level of walking involved in exploring the various sites, especially Siwa Oasis, and the uneven surfaces at all of the temples.

We will also be spending a few hours in the car on the Siwa extension, and use many motorboats and felucca, both of which require mobility to get on and off from.

You should be mobile and fit enough to walk leisurely for 3-4 hours on most days and take more than 10,000 steps per day when we visit Cairo and Luxor.
Can I have a room to myself?

All costs above are considered on a sharing basis with two guests per room in twin bedding; we will pair you with another solo female traveler on the trip. If you wish to have your own room, a single supplement of 1300 USD applies for the base trip + 200 USD for the Siwa Extension.
I want to bring my partner to the trip

This is a female-only small group trip specifically designed for women traveling on their own. If you wish to travel with a female friend, partner, family member, etc. they are absolutely welcome, however we are not able to book male travelers on this trip.
I want to bring my daughter

How wonderful! If your daughter is above the age of 16, we will be glad to have her with us.
How do you empower women in Egypt?

Empowering our guests, members and local women at the destinations we visit is our mission and we love facilitating connections and having conversations with a wide range of local women.

On this trip, you will be hosted by our female Egyptian guide and will meet many female entrepreneurs and leaders in their field either at their businesses / workshops or during the very special farewell dinner which we will share with several fascinating Egyptian women from a diverse background. We will also spend time learning more about women's role and rights in Egypt with a female rights activist.
How does this trip help local communities in Egypt?

We believe that travel can be a force for good and wherever possible, we work with local travel companies in the country who can help us make a difference and ensure that the tourism dollars benefit local communities.

For this trip, we have partnered with Egypt Serai Travel, a female owned tour operator started by Azza el Enani more than 20 years ago, when practically no women owned a tourism business. The company continues to be a family affair with Azza at the helm, and with the help of her daughter Nermine, both of whom you will meet during the trip.

We have also chosen to stay at locally owned hotels instead of international chains except for while in Cairo (where finding a locally owned hotel of our desired standards and requirements is not possible), so we can spread the positive impact of tourism.

Almost all restaurants we will eat at, and all activity providers, are locally owned and several are female owned or led.
What medication do I need to take for a trip to Egypt?

Due to the time we will spend away from Cairo and the fact that prescription drugs are not the same everywhere, we recommend you visit your doctor and get refreshers for vaccines such as tetanus. Please carry all your medicines and prescription drugs as well as the official prescriptions from your doctor which you may be asked to show at the border.
What should I pack for this adventure?

Our trips to Egypt happen in Winter and Spring when temperatures are cooler.

Because of the range of landscapes and climates we will be visit, we recommend packing in layers. Daytime temperatures in the desert may reach 25 degrees Celsius but drop to 5 Celsius at night. The sun is very strong in Egypt and the climate will be dry. Pack moisturiser, a hat and a swimming suit to enjoy the hotels' swimming pools, many of which are heated, and the thermal waters in Siwa, as well as a jacket for the evenings.
What happens if I get sick?

The prospect of getting sick while alone in a foreign country is daunting, and this is why we require all our guests have comprehensive travel and medical insurance that includes international evacuation.

Should you fall sick, we will escort you to the nearest medical facility so you can get the help you need and a member of our local partner staff will join you to help with translations.
What travel and medical insurance should I get?

While the cost of medical healthcare in Egypt may be more affordable than in other countries such as the US, travel and medical insurance is mandatory to come on our trips and we recommend you get the most comprehensive coverage that includes international evacuation. We recommend checking with an aggregator such as Travel Insurance Master to compare quotes and coverages.
Can I make various instalments for this trip?

Payment for our trip to Egypt will consist of two instalments, a 30% deposit to reserve your spot and the balance payment 4 months before the trip. You can make partial payments between the first deposit and the final payment date.
Can I pay by credit card?

Yes, payments can be made via credit card for a 3% additional fee. Alternatively, you can pay via wire transfer at no additional cost from our side (your bank will likely charge a one time transaction fee). Please reach out to us for wire transfer details.