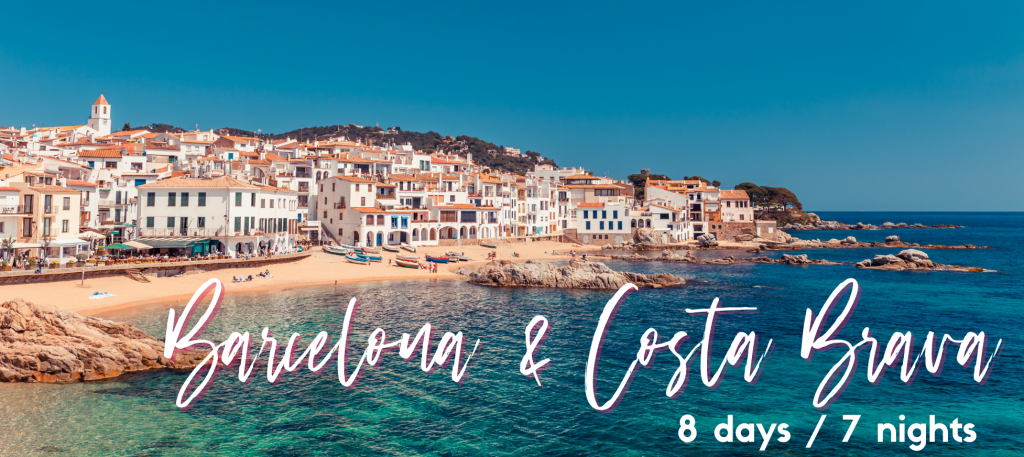 Barcelona – Costa Brava: Sun, Sea and Culture
Barcelona – Girona – Besalu – Dali – Cadaques – Empuries – Montserrat – Wineries
This is a unique opportunity to see Barcelona and the beautiful Costa Brava through the eyes of our Catalan Co-Founder and luxury travel expert who has curated this unique itinerary with hidden coves, postcard perfect villages, stunning vistas, culinary feasts, wine traditions, cultural sights and her favorite hotels.
Highlights: Welcome dinner with Cathedral rooftop views | Luxury beach & sea escape | Quaint Medieval and fishing villages of Cadaques, Pals, Peratallada, Besalu and Castellfollit de la Roca | Exclusive experiences not available to the public | Winery visit with cooking show | Tapas & wine tour | Helicopter ride over Barcelona| Visit to Park Guell | Dali Museum | Montserrat | Farewell dinner with panoramic views
No single supplements* | 14 spots | Local host & insider | Food & Wine | Seascape | Culture
*Prices per person, we pair you with another solo traveler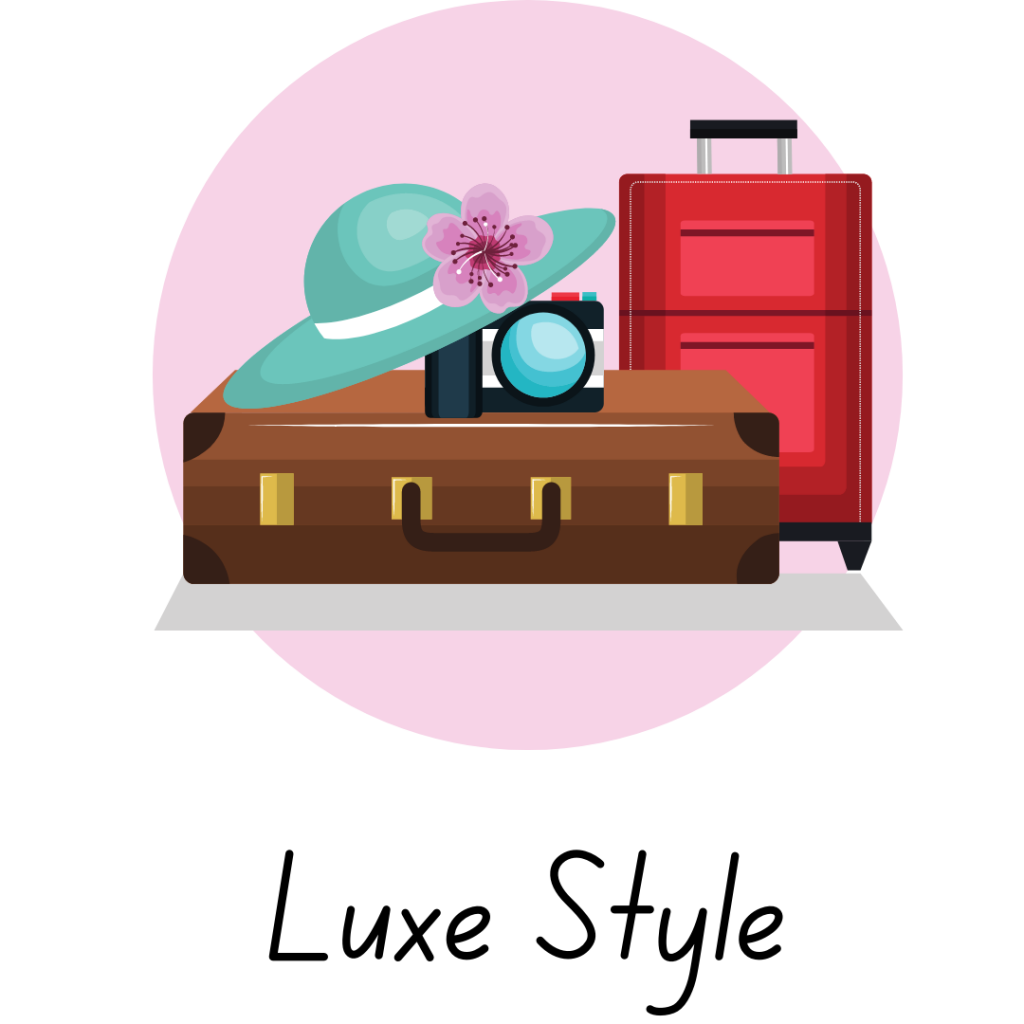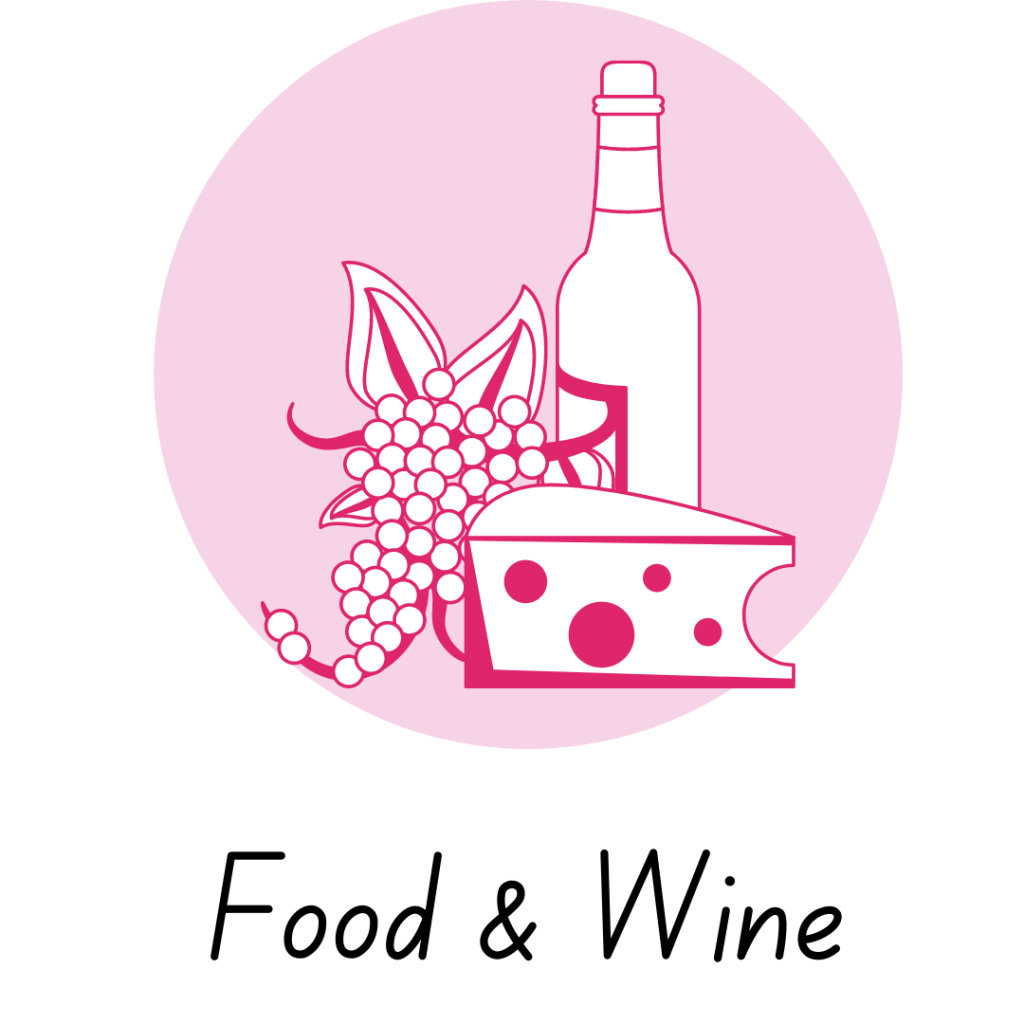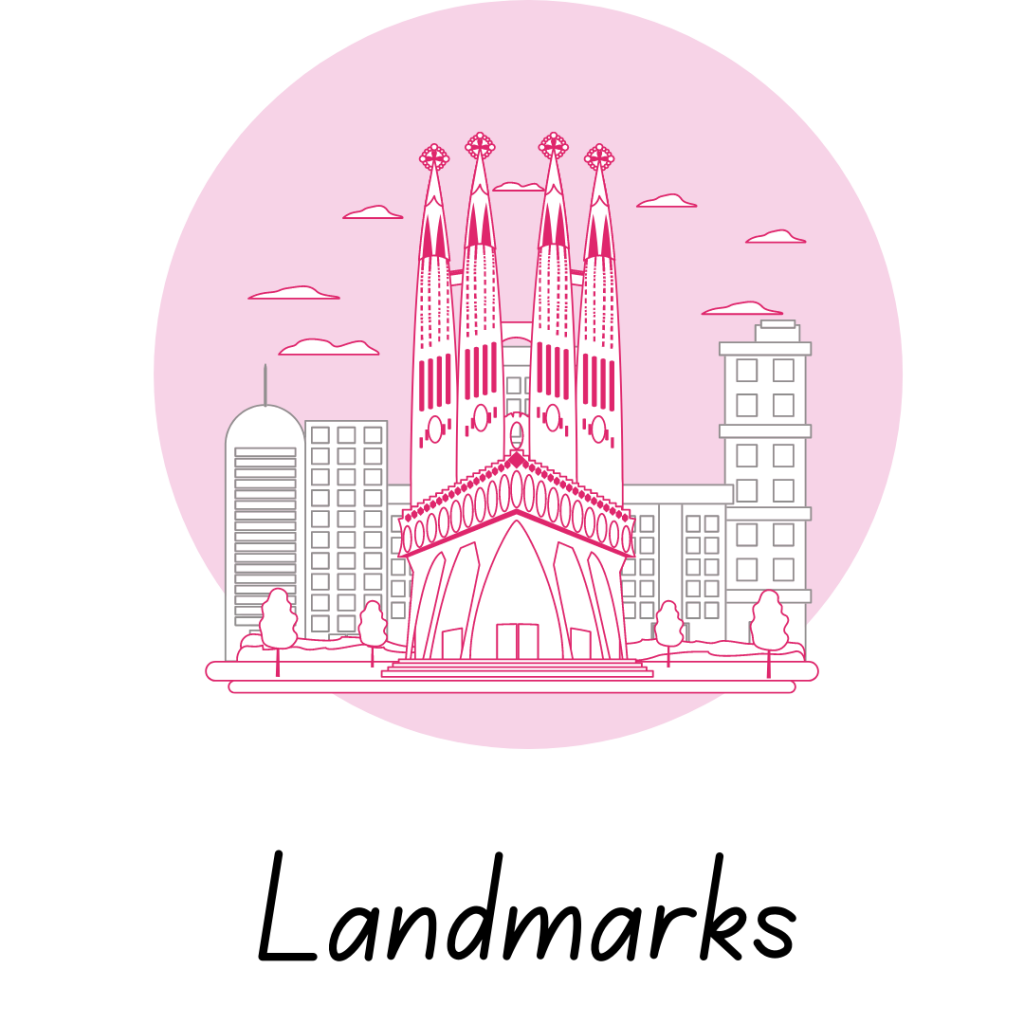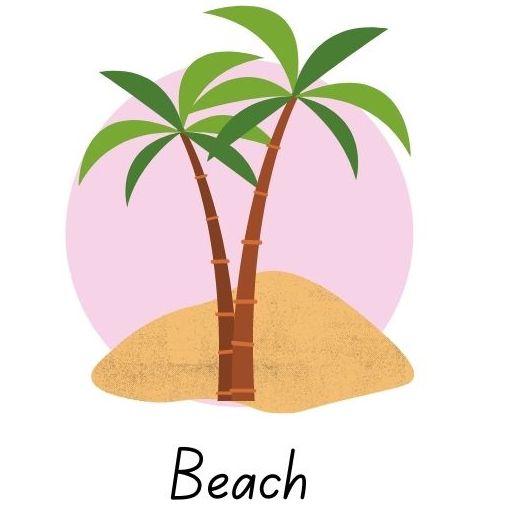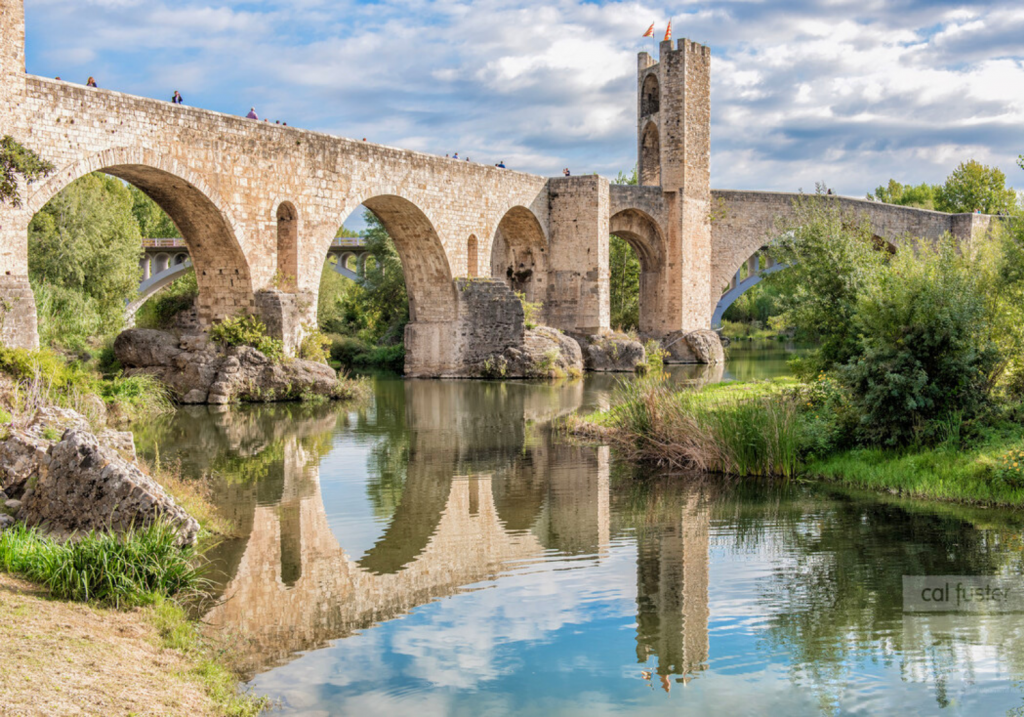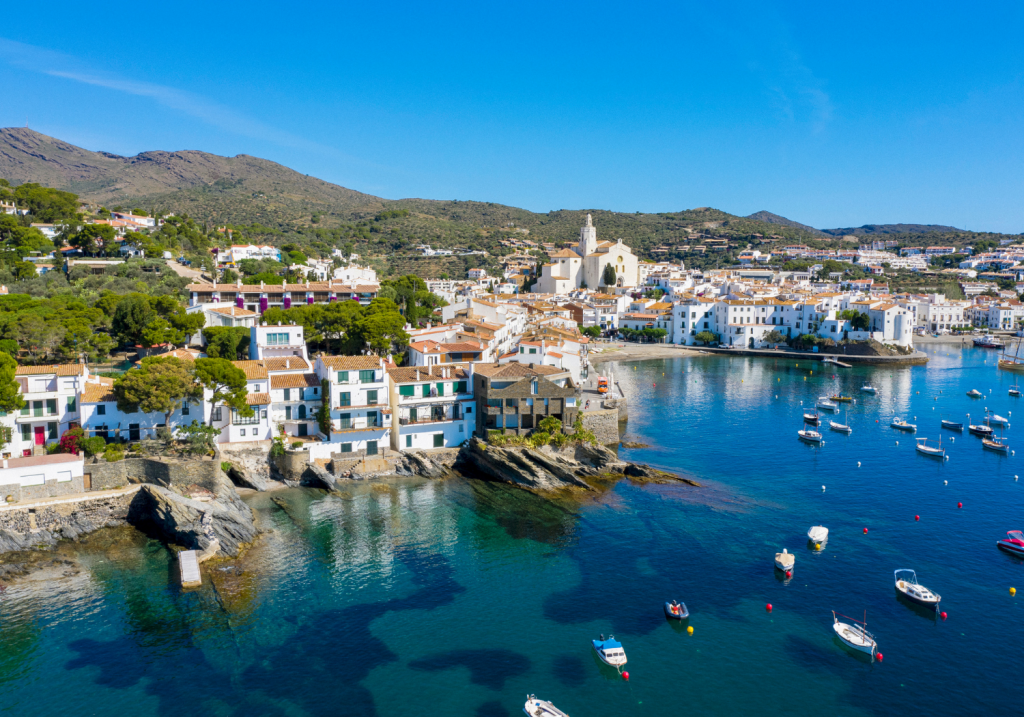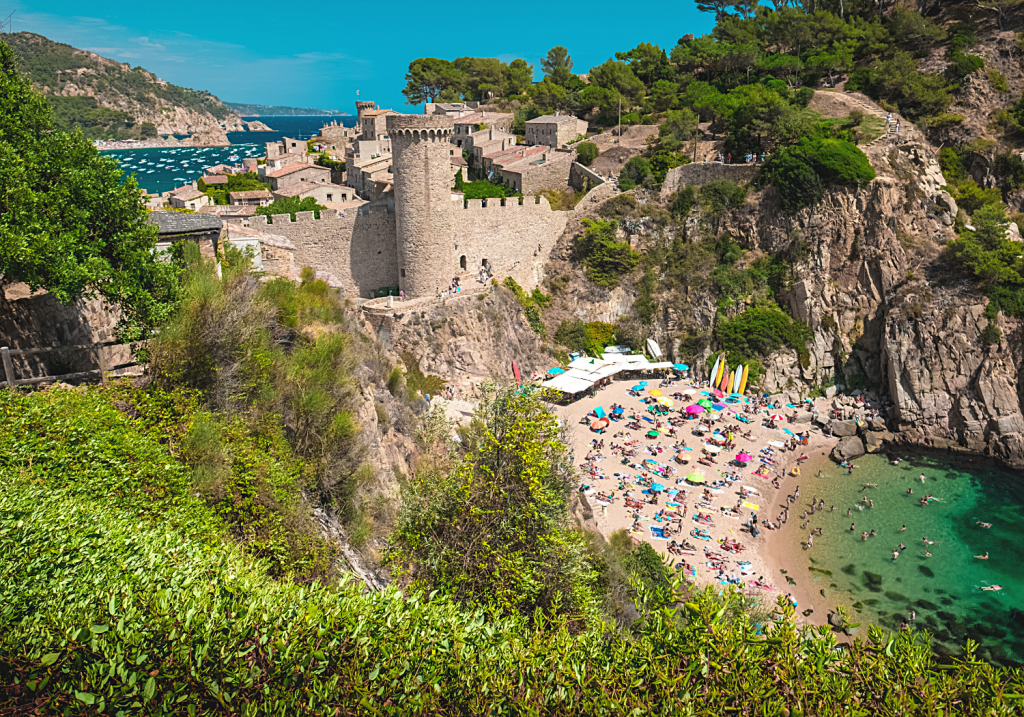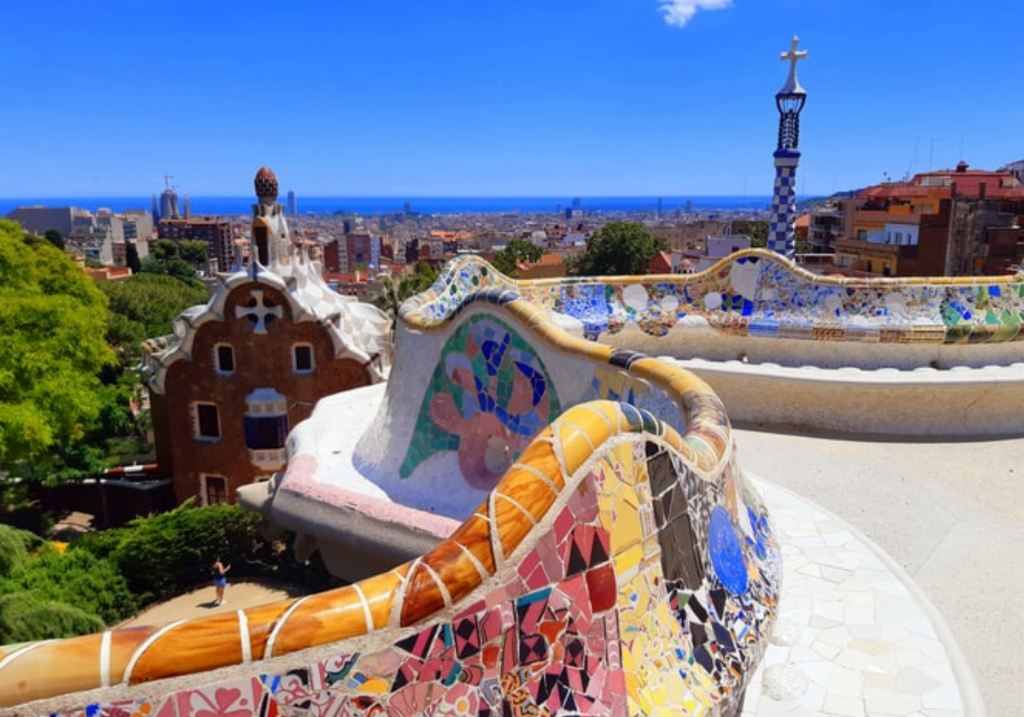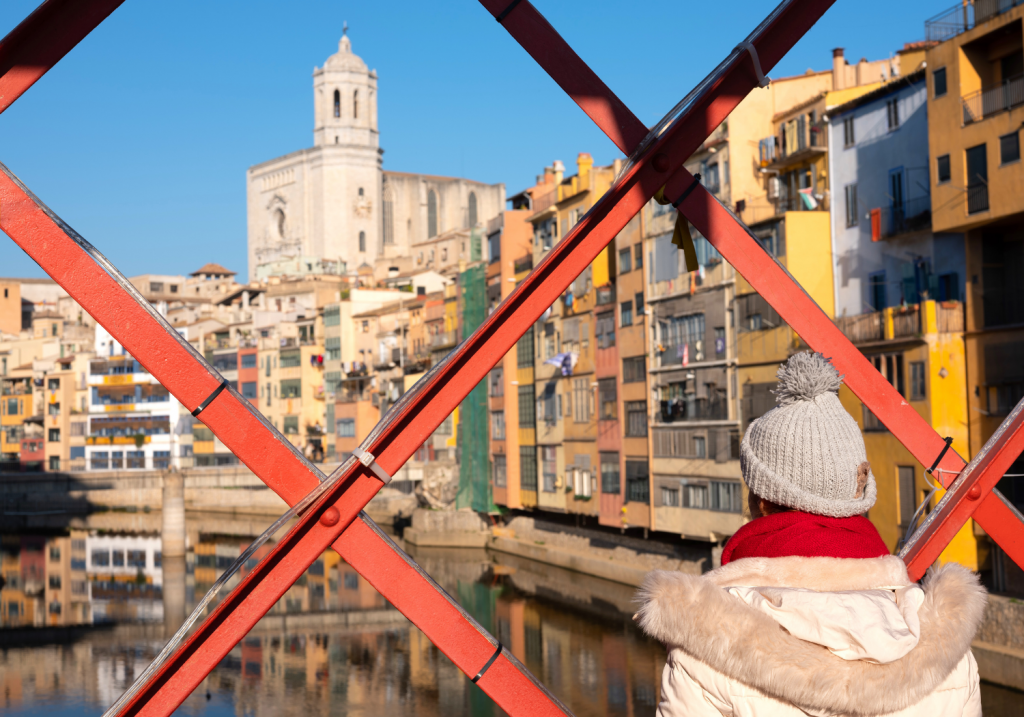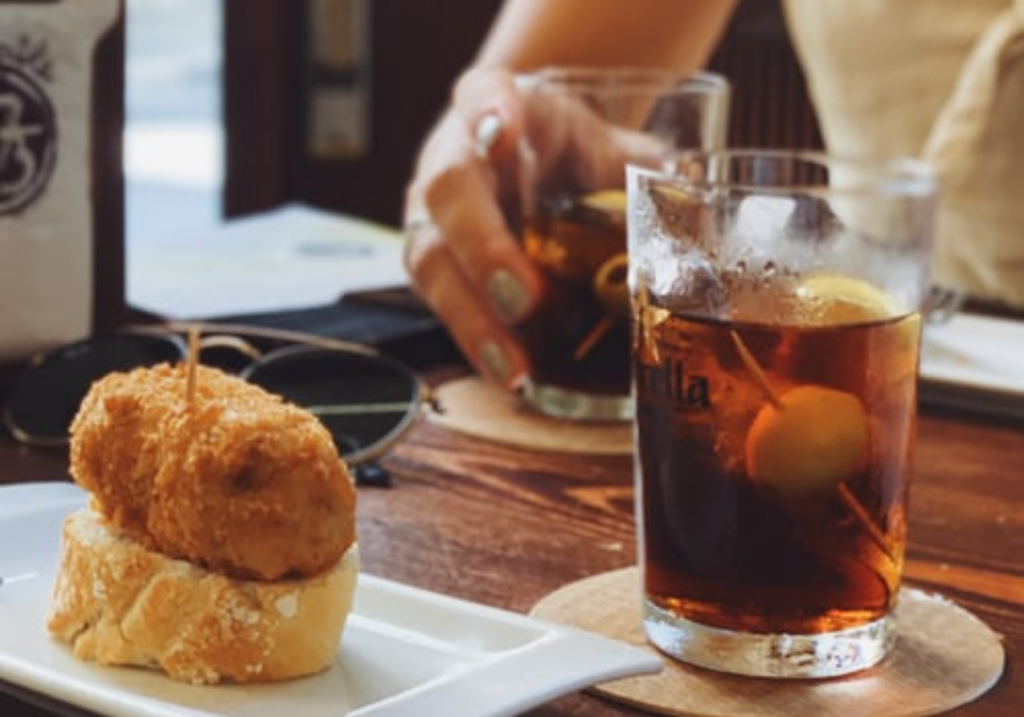 Trip Overview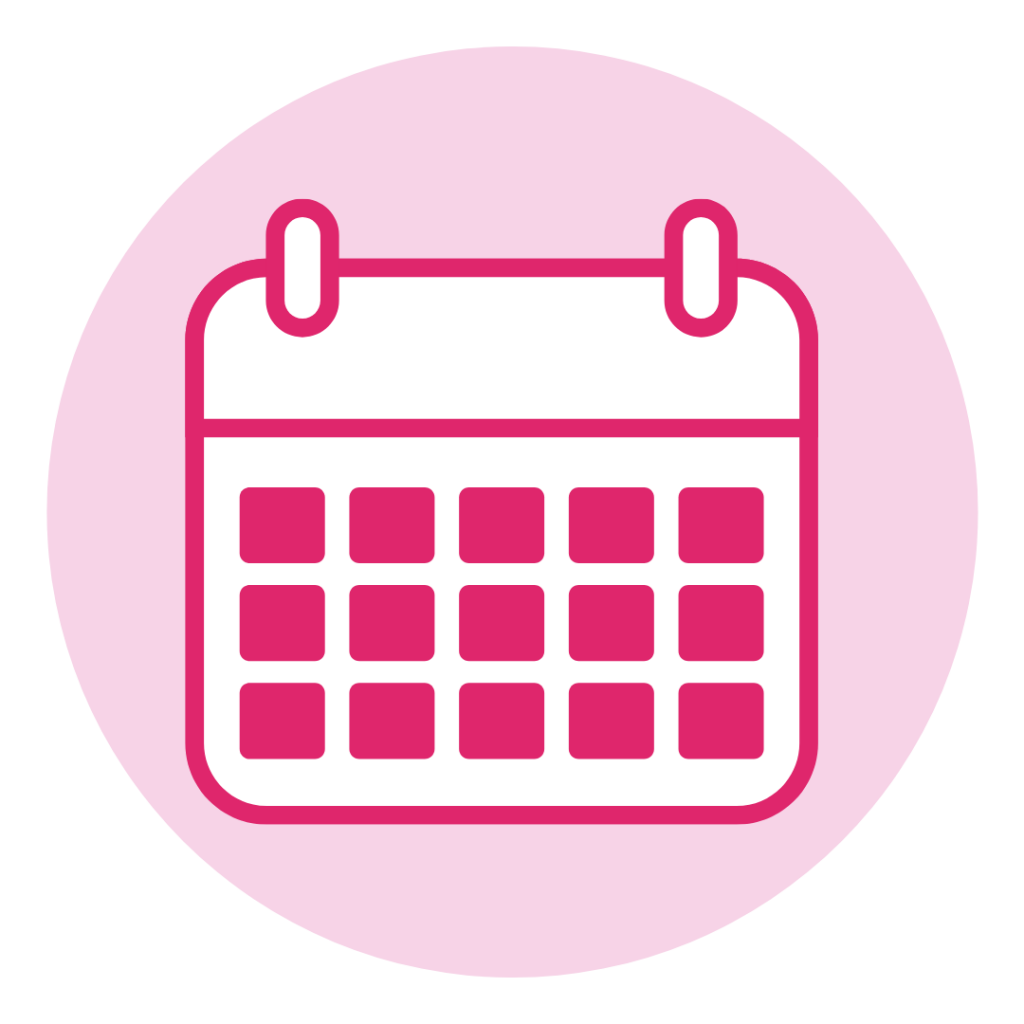 4 – 11 Jun, 2023 (Photographer onboard) – 2 SPOTS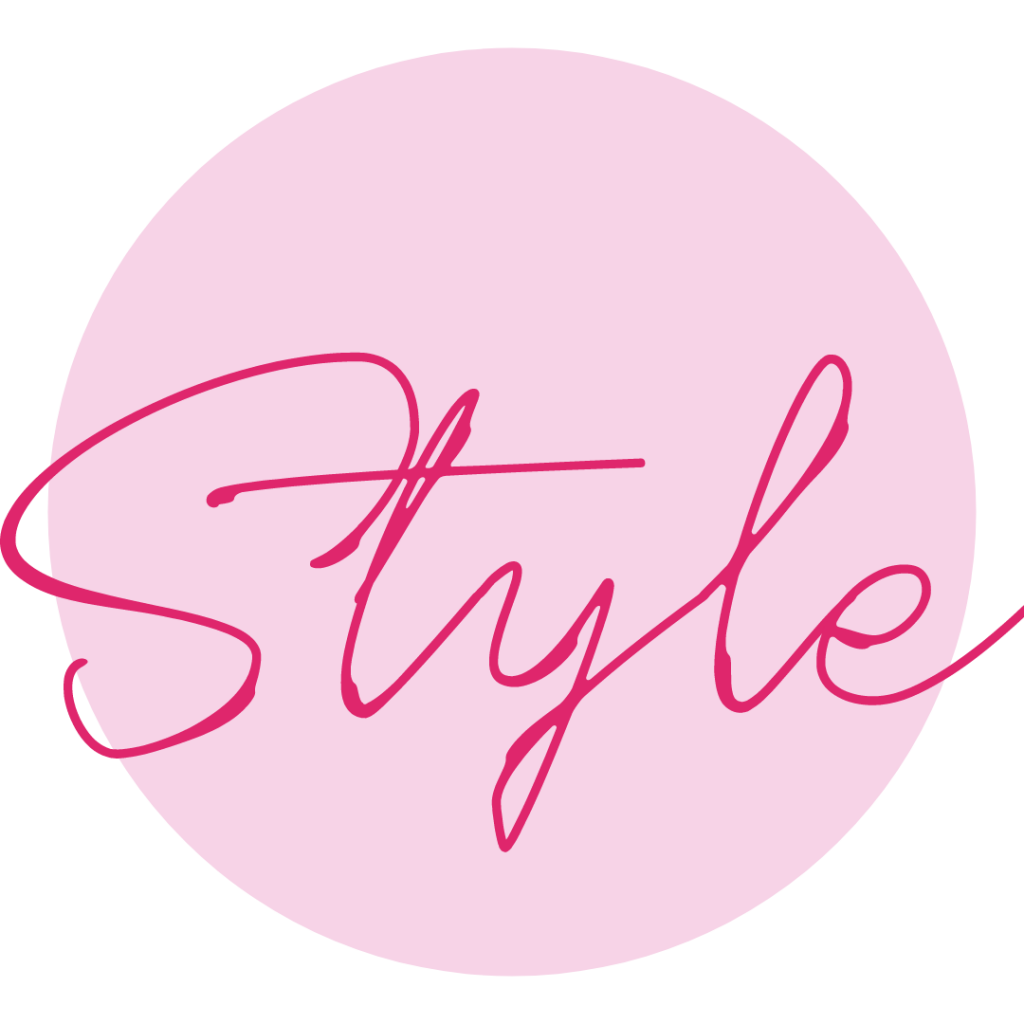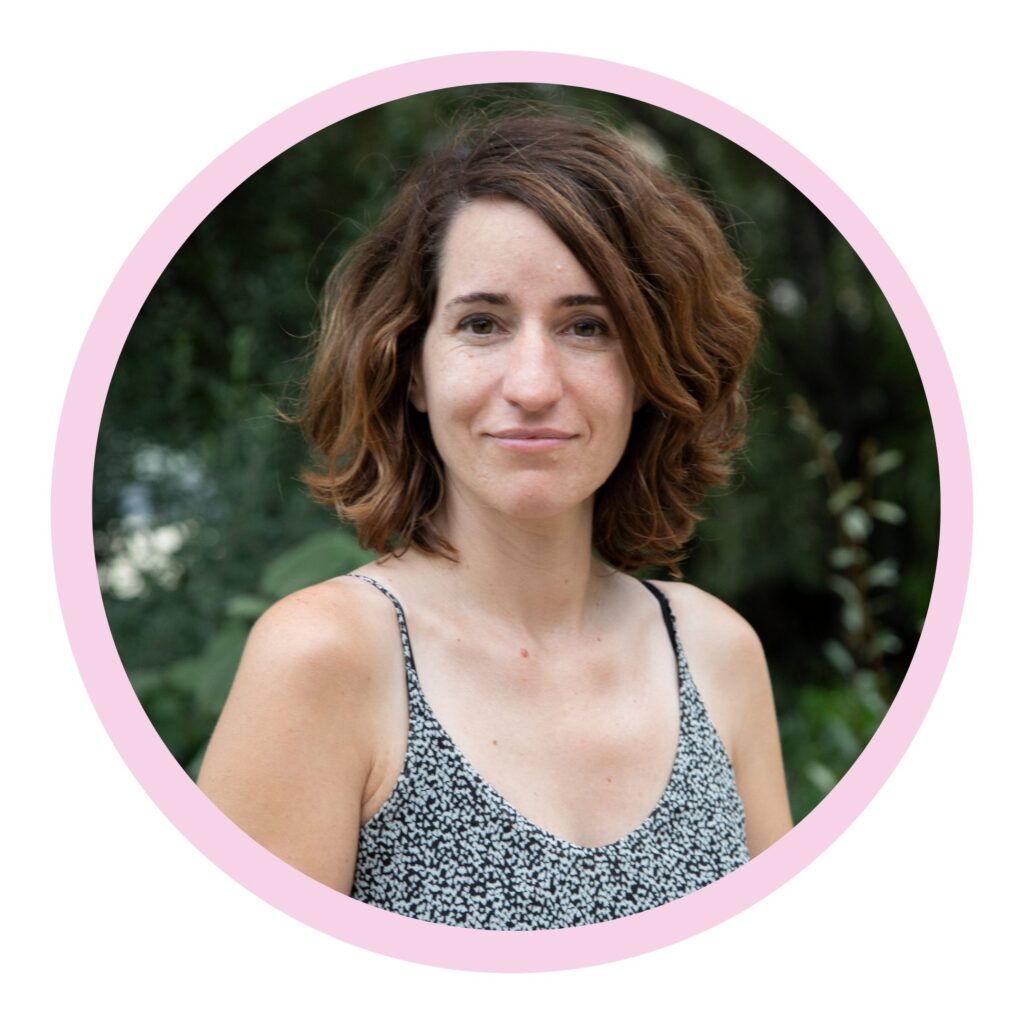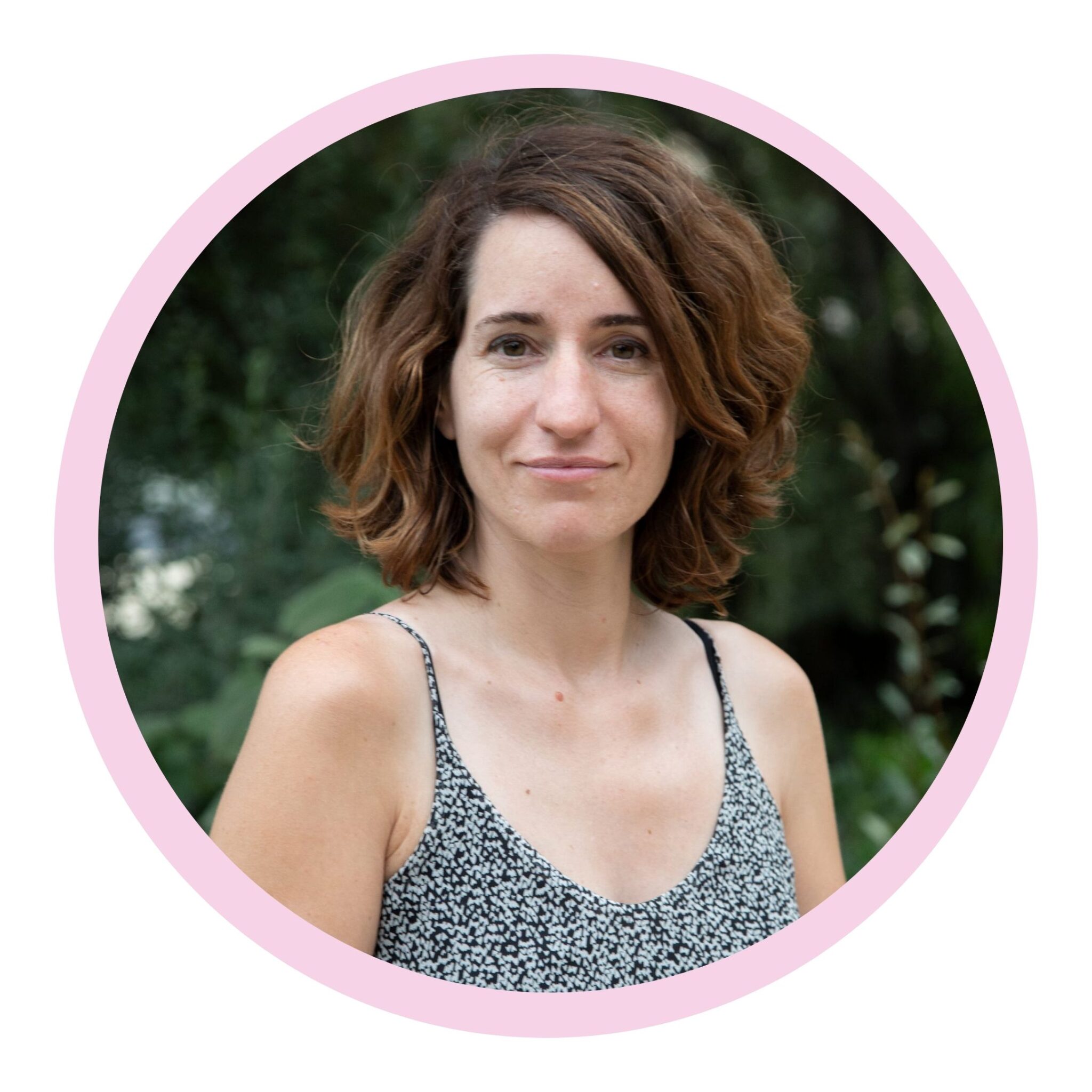 Ariadna Muñoz, our local guide
Payment plan
3,595 EUR pp sharing
Max. 14 guests
Europe's best culture, food and wine: The dates for our Barcelona & Costa Brava, Tuscany, Venice and Amalfi Coast trips all align with each, so why not combine more than one itinerary with the best Europe has to offer?
---
Take a peek inside our last Barcelona trip!
---
Detailed Itinerary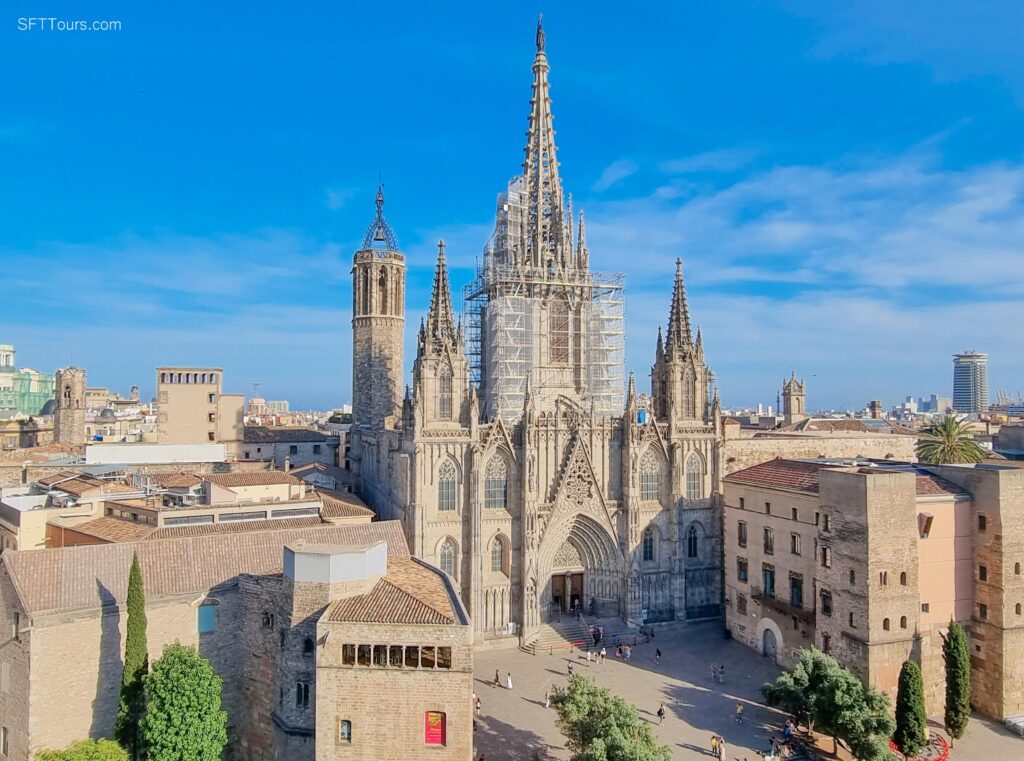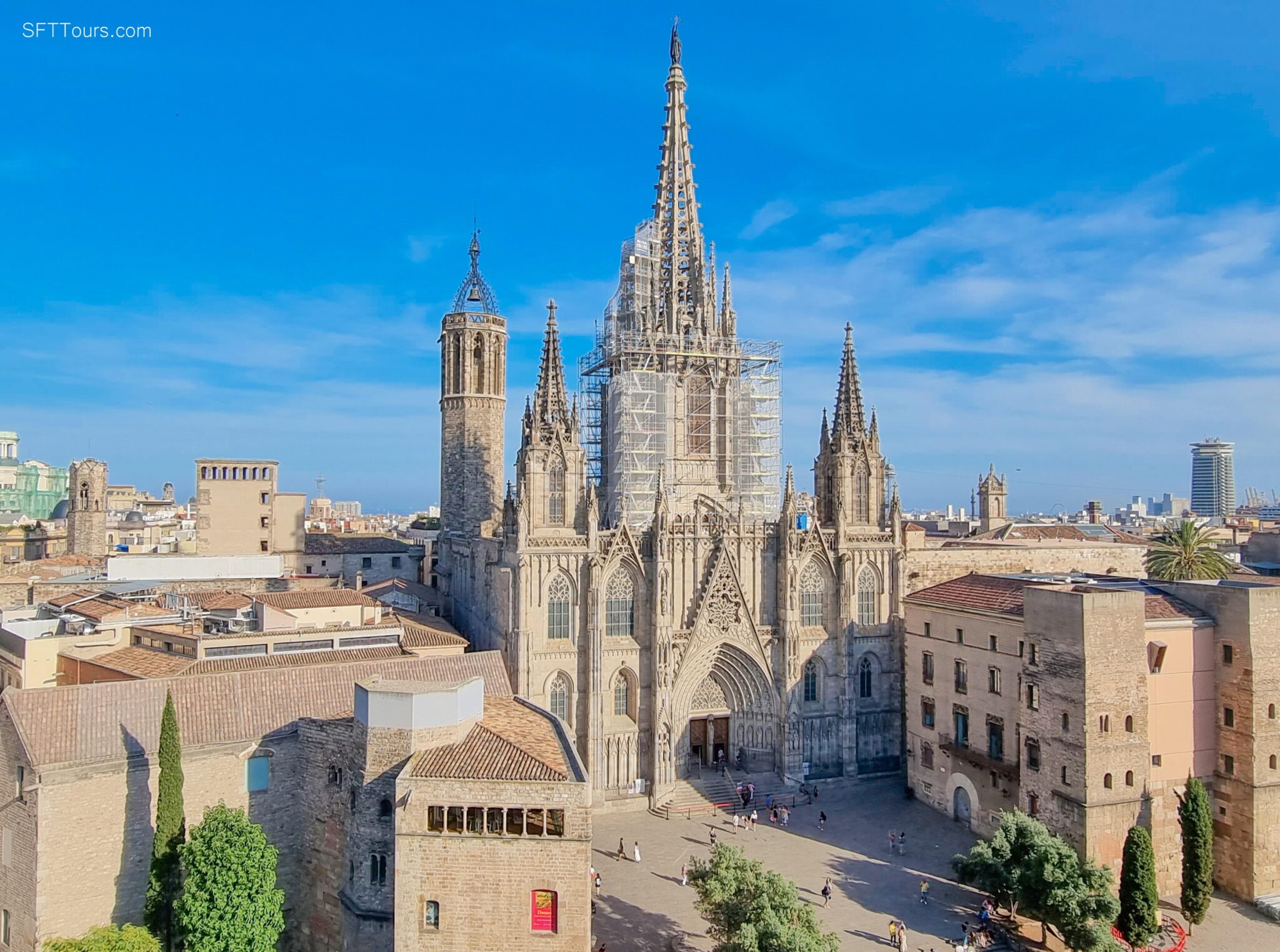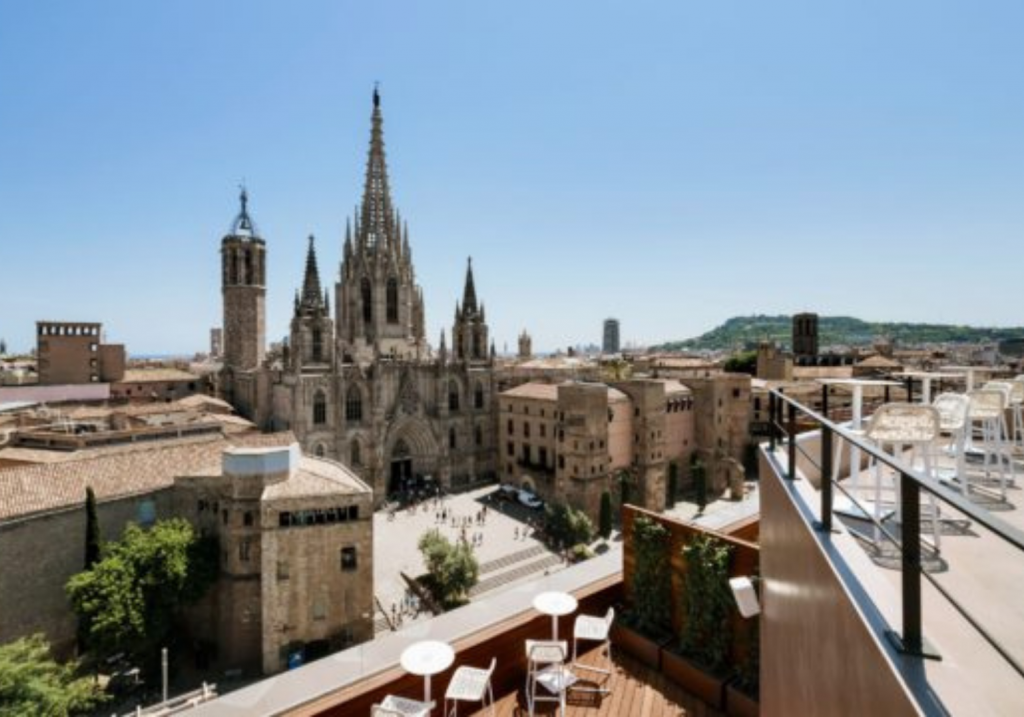 Day 1 : Arrive in Barcelona
We will start the trip high, literally and figuratively, with a welcome dinner at a surprise rooftop bar with breathtaking views of the Cathedral where we will enjoy a casual tapas-style shared dinner and drinks to get to know each other as the sun sets behind the Cathedral and the Gothic Quarter.
Overnight at Hotel Midmost
Hotel Midmost is a newly opened hotel in the heart of the city, located 2min from La Rambla and Placa Catalunya on foot, right on the city's famous "shoe street".
We will stay in Superior rooms with balconies, all of which face a traditional pedestrian street famous for being the vinyl destination in the city.
The hotel has a lovely rooftop plunge pool and terrace and serves a wonderful breakfast.
Majestic Group, which Midmost is a part of, is a locally and family-owned hotel brand famous for its sustainable approach to gastronomy and for having its own vegetable and fruit garden just outside the city. It also manages Barcelona's oldest hotel and has a long tradition in the hospitality industry.
Inclusions: Welcome dinner and wine / cava. Guests need to make their way to the hotel from the airport. Pick up can be organized upon request.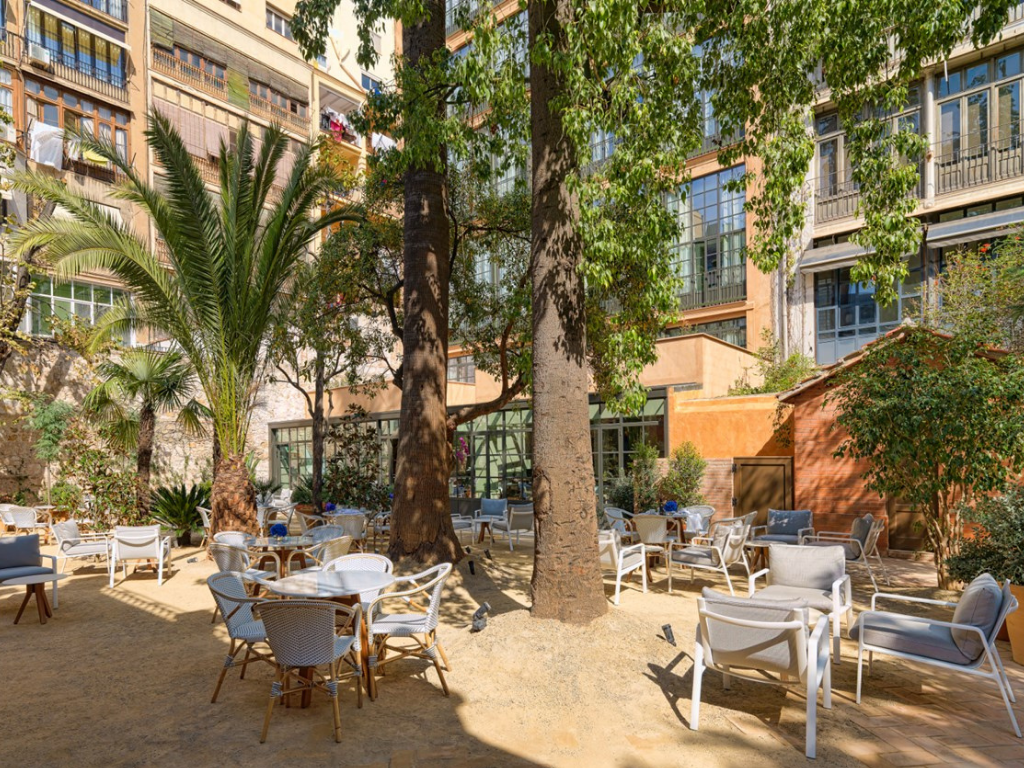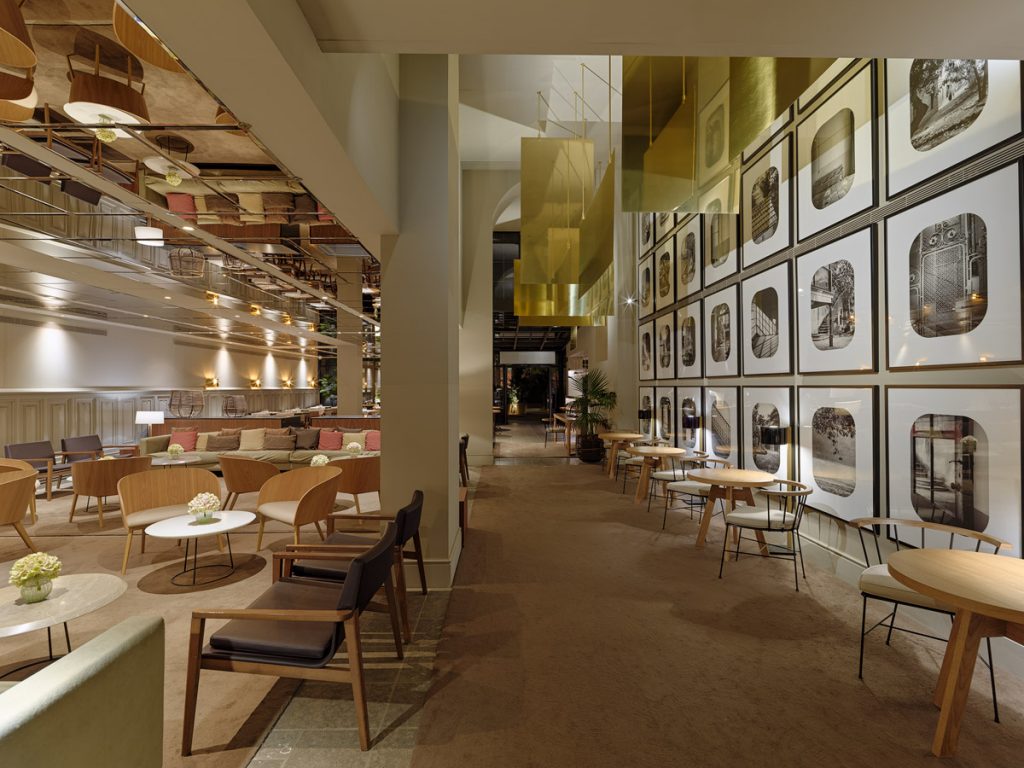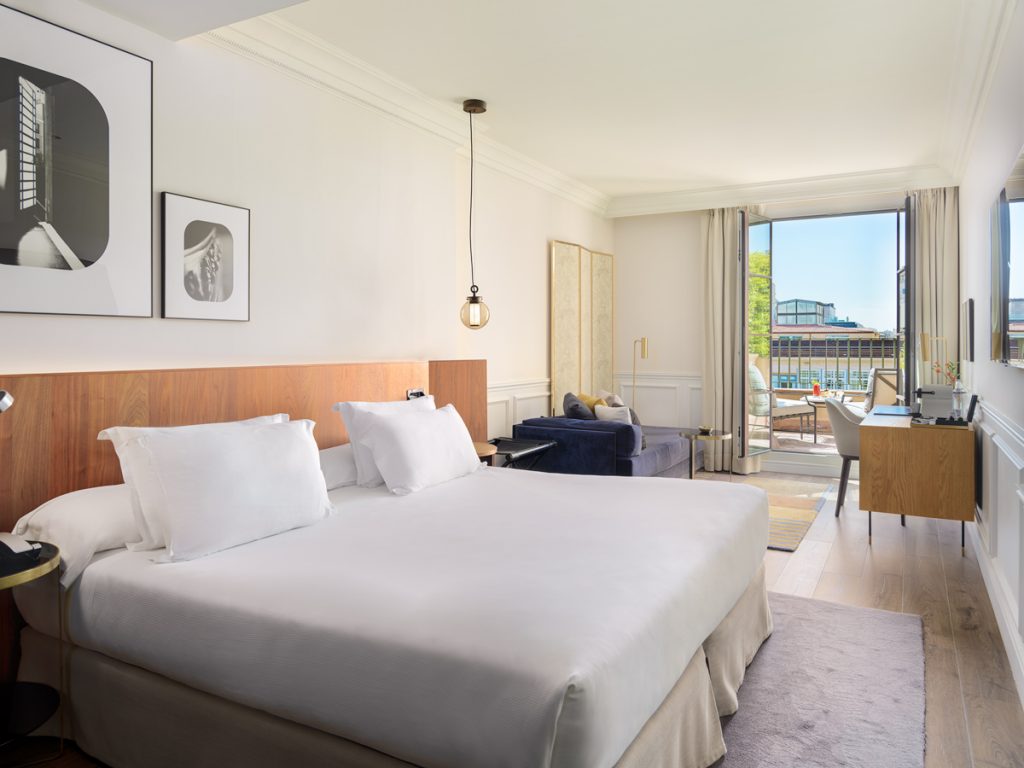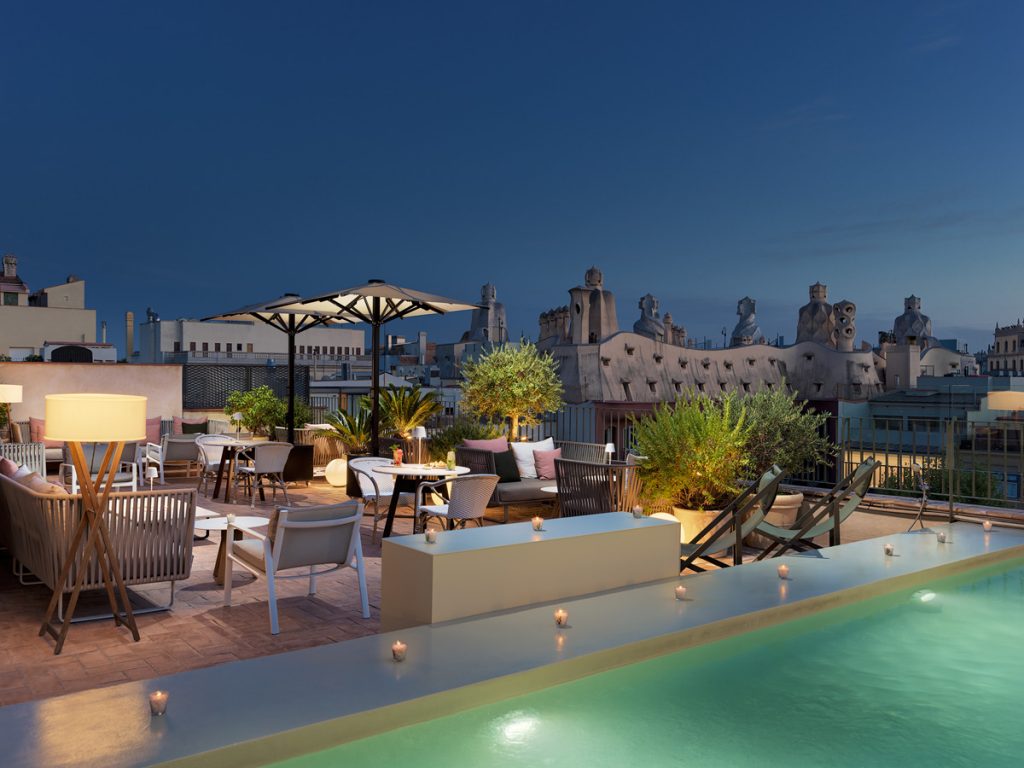 ---
Day 2 : Tossa de Mar & Girona
We will start our first day by heading north towards Girona. On the way we will stop at the quaint Medieval village of Tossa de Mar.
Tossa de Mar is one of the most emblematic and photographed towns on the Costa Brava. Its spectacular fortified medieval nucleus, declared a National Historic-Artistic Monument, is surrounded by walls and watch towers and makes for a very photogenic location.
The town is practically isolated from the neighboring towns due to its rugged location and the Medieval core is sandwiched between the hills and hidden coves that make for picturesque spots. We will explore the area with an official local guide and visit the small medieval town and the Villa Romana dels Ametllers.
We will then enjoy a traditional Catalan lunch in Tossa de Mar at the restaurant Can Sophia, housed in a beautiful stone house with a patio in the villa center.
After lunch, there will be free time to explore Tossa, do some shopping or walk along the beach.
We will continue on our way to Girona and will arrive in the early afternoon for check in to our hotel. We will get to know the city a bit more with a short walking tour where we will learn about the many legends that make the city unique. You will then have free time to continue exploring it on your own and have dinner at leisure.
Walk the city's Roman walls, wander the pedestrian city center, photograph Eiffel's famous red bridge and enjoy dinner wherever your heart takes you. We recommend sitting down by the city's main square and people watching with a glass of wine.
Girona is a foodie destination, and home to the Best Restaurant in the World, El Celler de Can Roca, so no matter what restaurant you pick, you'll be in good hands. Don't miss the chance of enjoying an ice cream at Rocambolesc, by the Roca brothers or the popular patatas bravas from Konig Sandwiches.
Hotel Nord 1901
We have chosen the 4* Hotel Nord 1901 because it is centrally located just a few steps away from the famous Eiffel Bridge (yes, the same Eiffel from the Paris tower) and from the river and city center. From here, you will be able to walk anywhere in the city center safely.
The family-owned hotel is housed in a historical and traditional Catalan stone building that was fully renovated in 2009 and has spacious rooms and a pleasant patio garden with greenery and a pool to cool down after a day of exploration. It is the only garden with pool in the city center.
Breakfast consists of a traditional Catalan spread including cheese, cold cuts and ingredients to make your own bread with tomato. These are all best enjoyed in the open air patio.

Inclusions: Included are transportation to all the sights, tours of Tossa de Mar, walking legends tour of Girona, breakfast at the hotel and lunch in Tossa de Mar with wine. Dinner at leisure not included.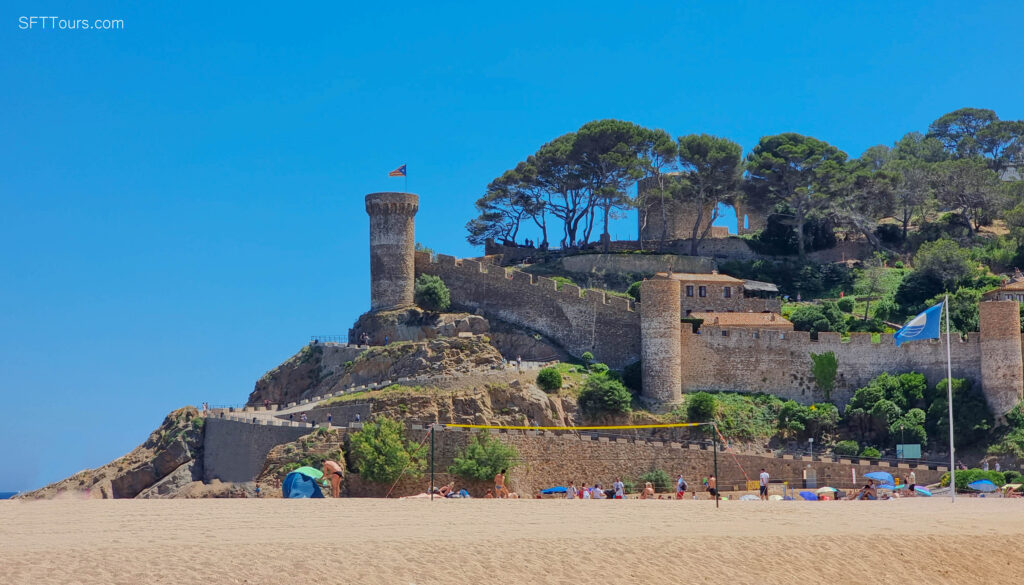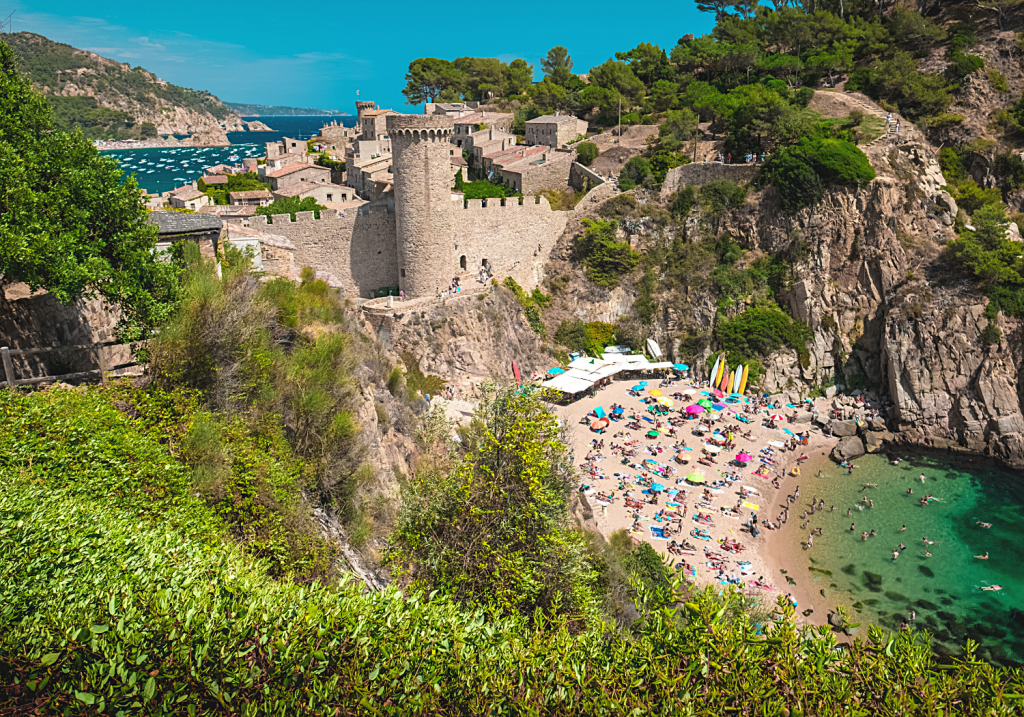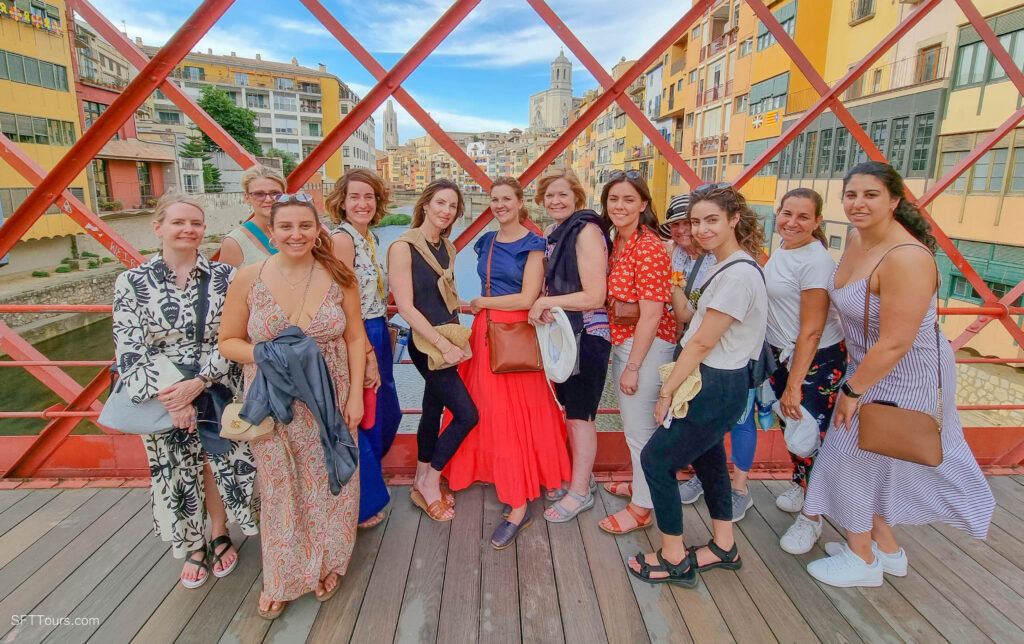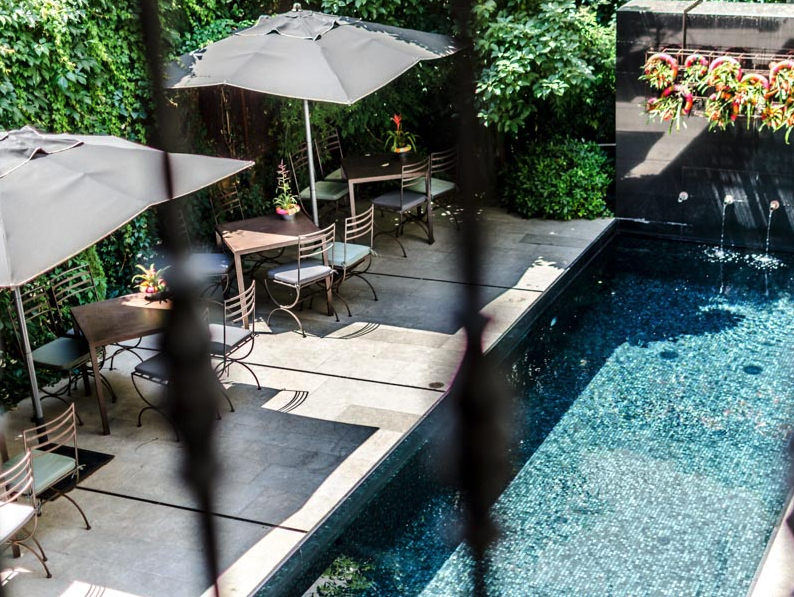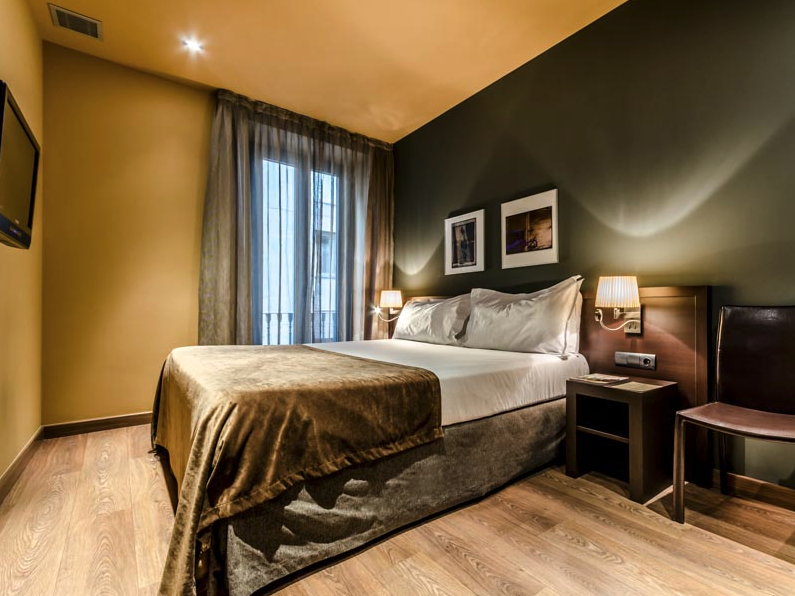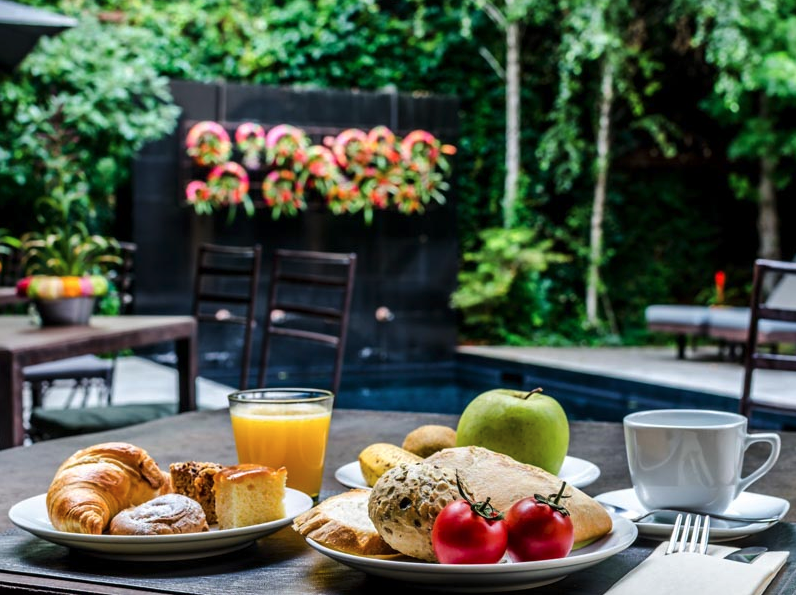 ---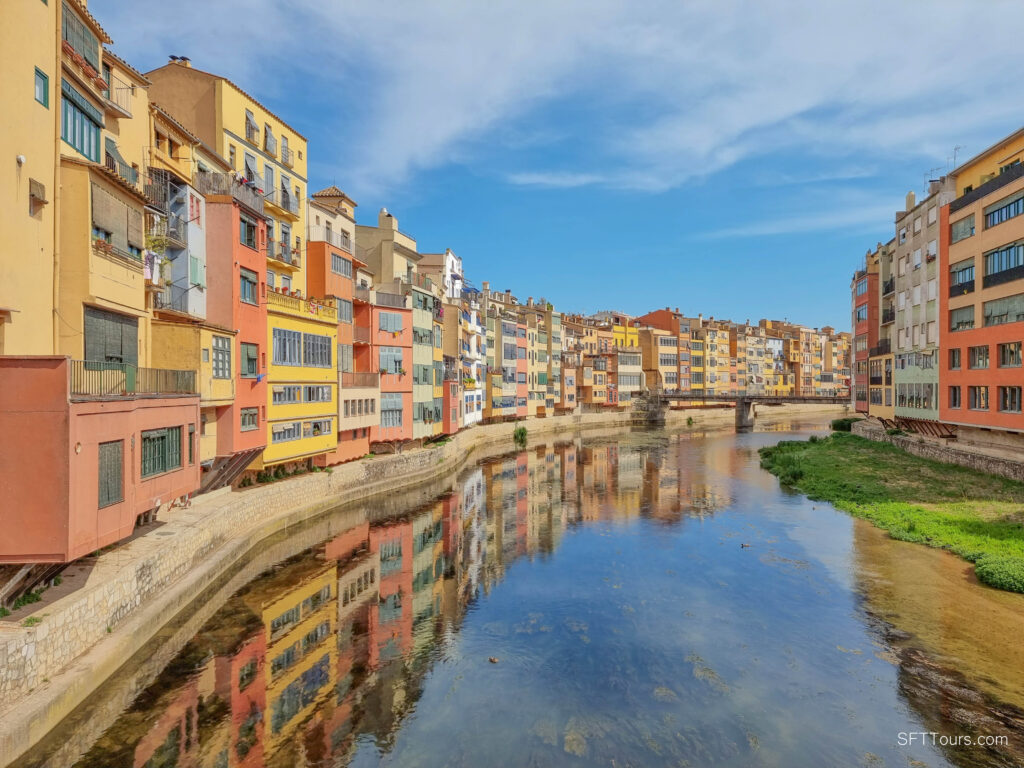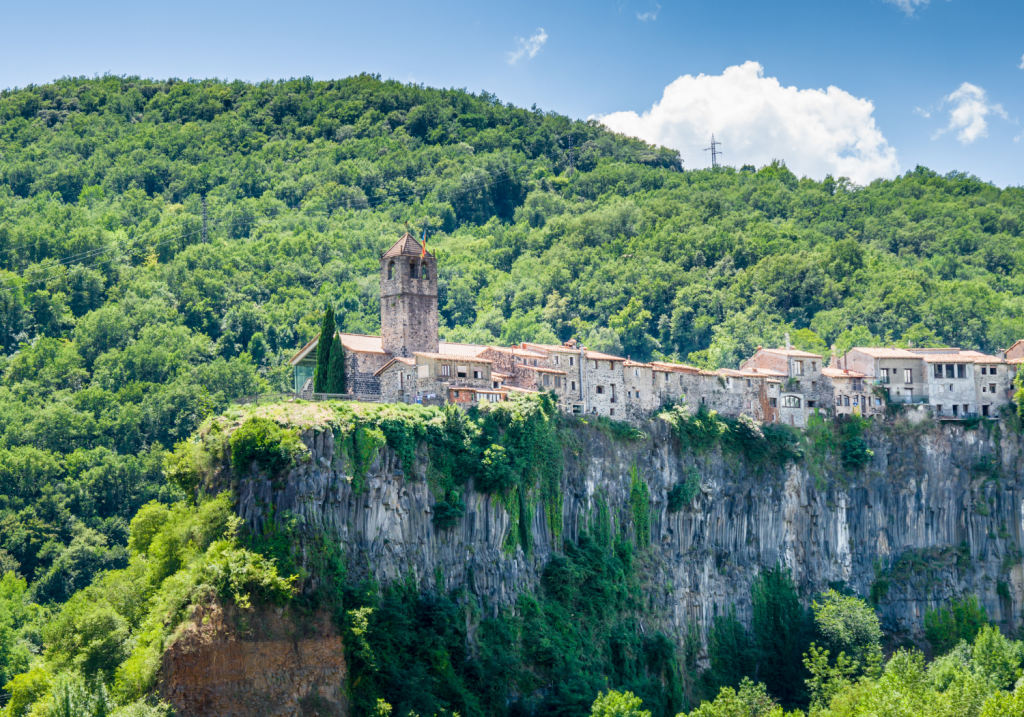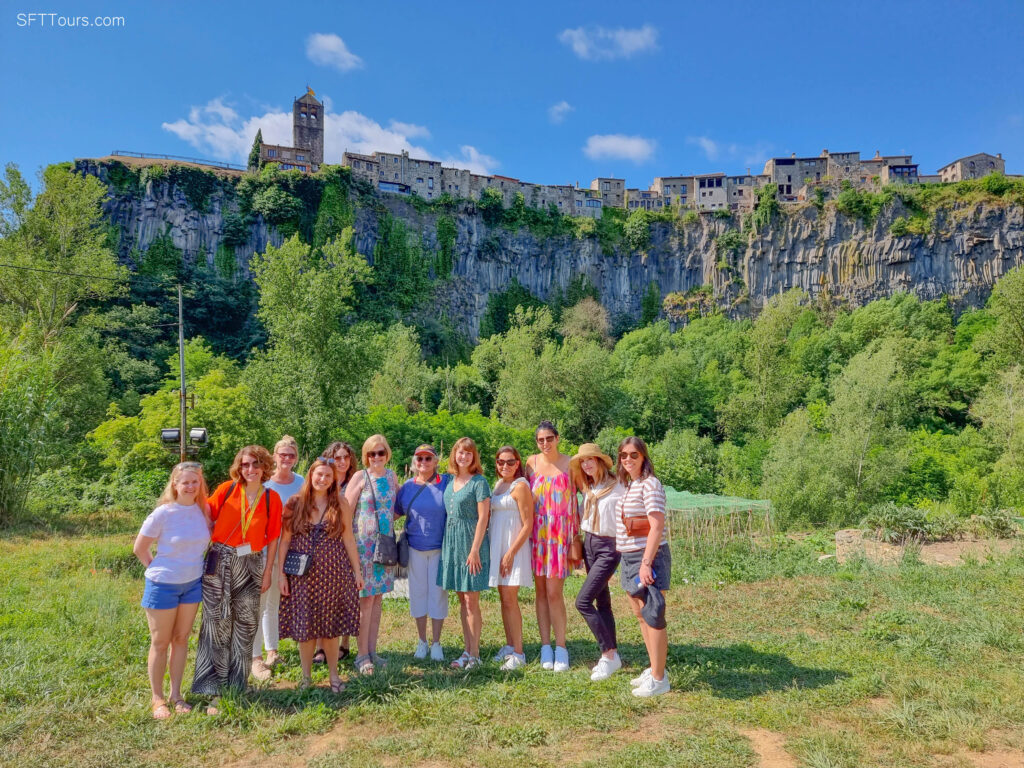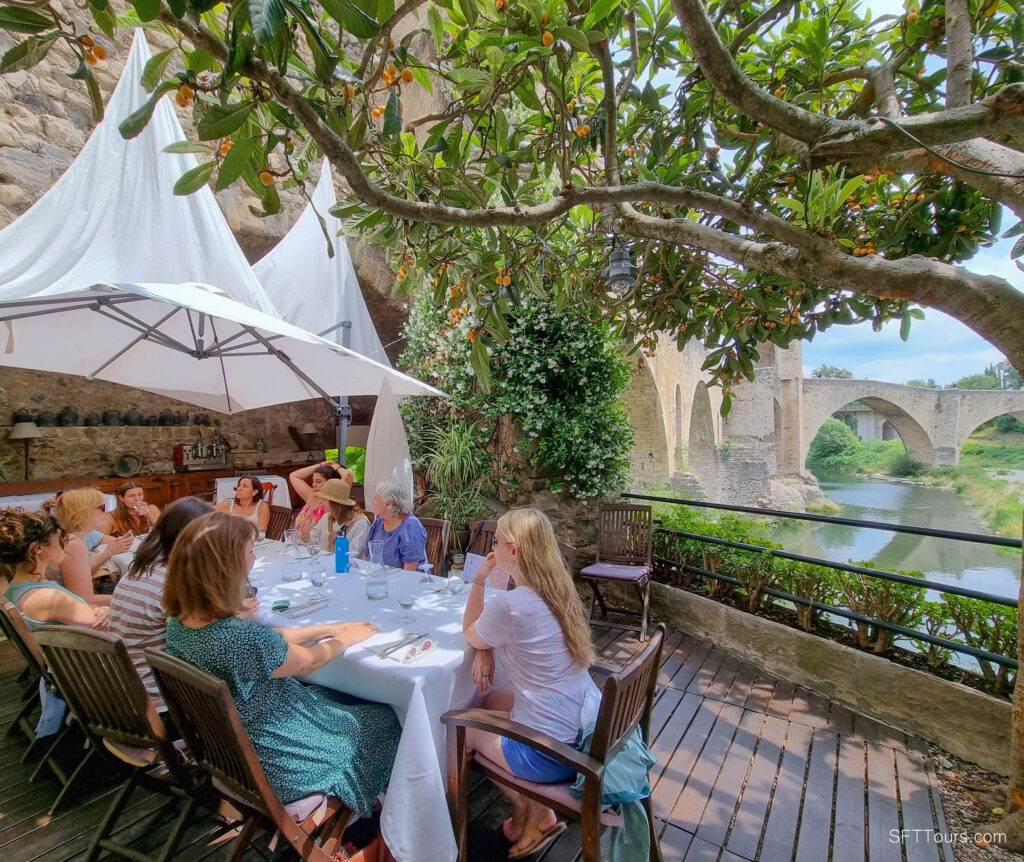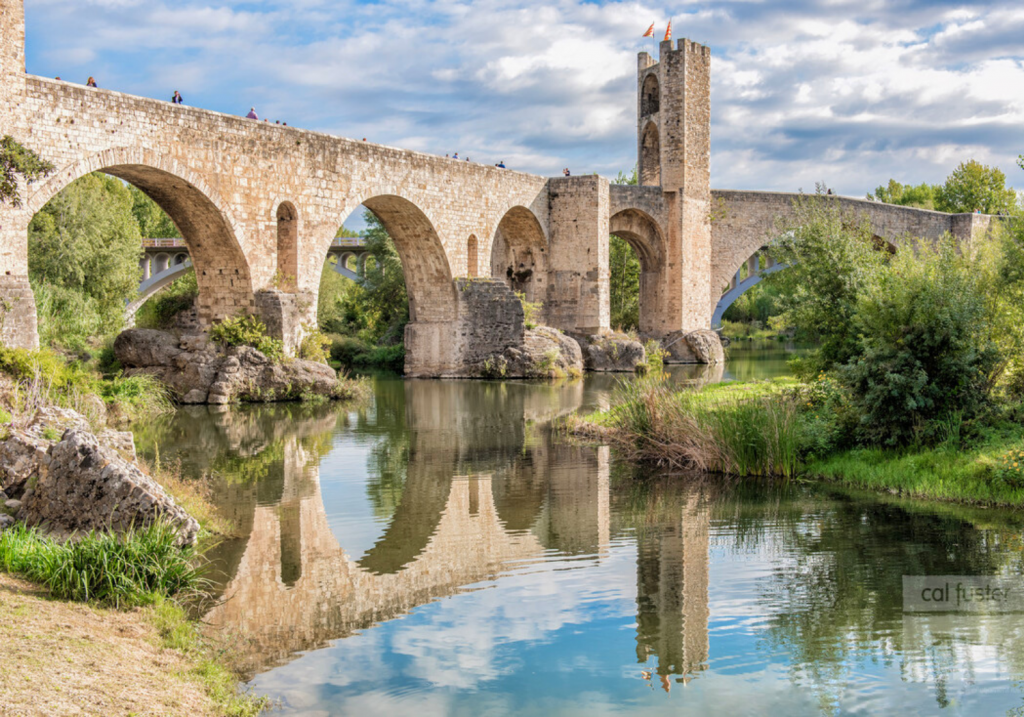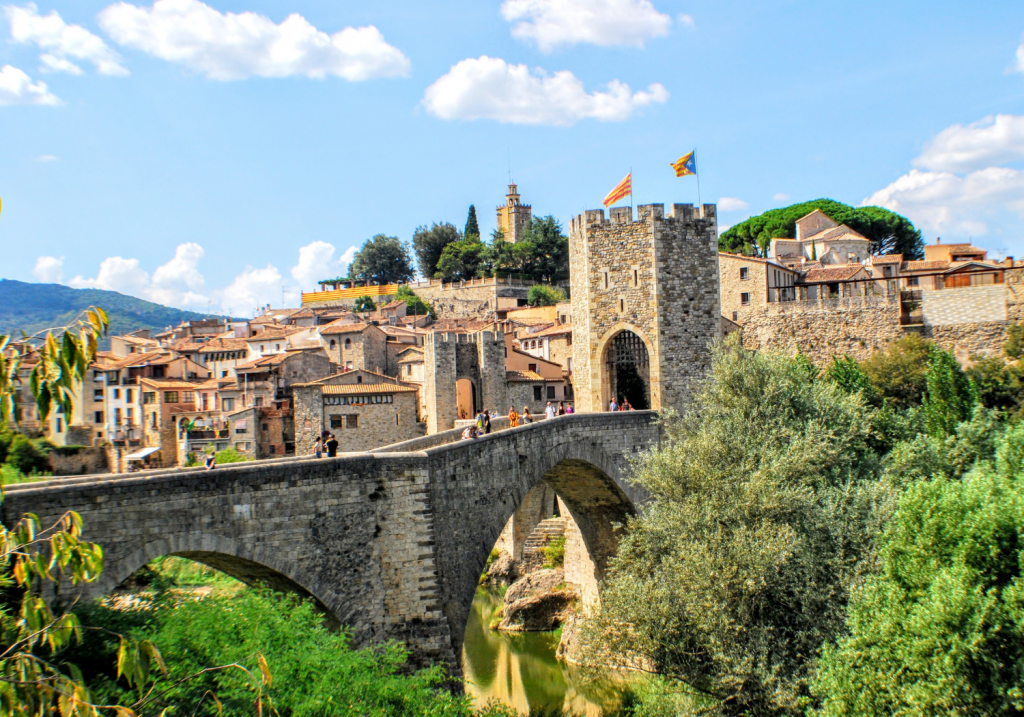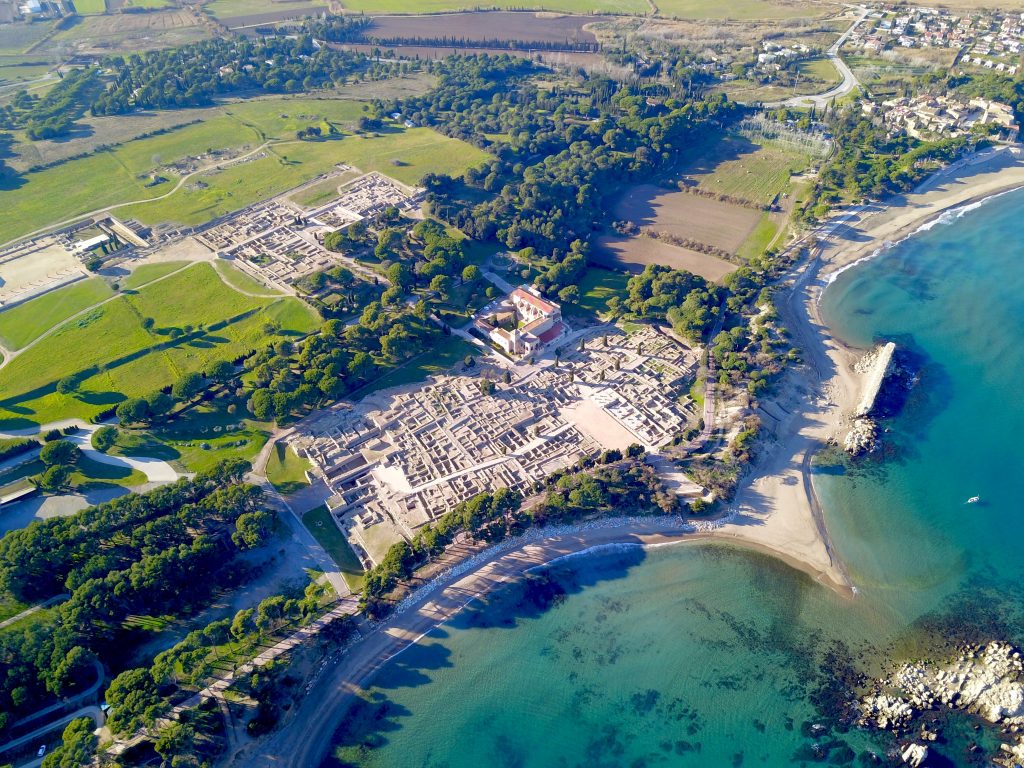 Day 3 : Besalu & Castellfollit de la Roca
After a hearty and traditional Catalan breakfast in the tranquility of Hotel Nord 1901 garden, we will set off for a day of exploration.
We will start with a tour of the city now made famous by Game of Thrones, an undiscovered gem on the shore of the Onyar River.
One of its most important areas in Girona is the Jewish quarter ("el Call"), one of the best preserved in the world and a labyrinth of cobblestoned streets and stone archways that have survived from the 15th century.
Its beautiful houses and narrow alleys are testimony to the city's rich Jewish heritage and Spain's rich history.
Our walking tour will start by the colourful spectacle of the houses by the Onyar river that have become the city's icon.
We will then stroll through the old historic centre and the Jewish Quarter most picturesque areas all of which are pedestrian only. We will visit the massive and famous 11th century Cathedral, featured on Game of Thrones, which has the widest Gothic nave in the world, and wonder how they managed to build such an epic structure 1,000 years ago.
After the Cathedral, we will continue onto the Benedictine Abbey of Sant Pere dels Galligants nearby.
We will then jump in the bus and head towards the land of extinct volcanoes: La Garrotxa, with two stops at two equally amazing villages: Besalu and Castellfollit de la Roca.
Our first stop will be Castellfollit de la Roca. Located between the Fluviá and Toronell rivers, and hanging on a spectacular basalt wall, the church and houses of Castellfollit appear to defy the laws of gravity.
We will walk the narrow alleys and main street of this tiny village and get to the tip from where we will enjoy views over the river and valley below.
Afterwards, we will travel to the town of Besalú, declared a national artistic historical site in 1966, and whose historic centre is an expression of its great past.
Besalú is accessed by a fortified stone bridge over a Medieval mote and is entirely pedestrian. Its cobblestoned streets hide several gems which we will uncover on a guided walking tour.
But first, we will sit down for a Catalan lunch at Restaurant Pont Vell which has an outdoor terrace with views of the famous bridge.
With out stomachs full, we will visit the old flour mill, the Portal dels Horts archway, the Hospital de Sant Julià and the Medieval Church of Santa María.
As it could not be otherwise, we will also visit the well-preserved Jewish Quarter, where we will find the old Synagogue and the Miqvé (the old baths used for the purification of the body) and end at the fantastically well-preserved Sant Pere Monastery.
After our walking tour, we will drive to the coast for check in to Hostal Empúries. You will have free time in the early evening to enjoy the area. Suggested activities:
Enjoy a treatment at the fantastic Spa of the Hostal Empúries.
Walk along the coast, on the pedestrian hiking paths of the Cami de Ronda, and hear the sound of the waves.
Chill on the beach, just a couple of steps away from the hotel.
Visit the stunning Greek and Roman ruins of Empúries which you can explore with their audioguide (6 EUR open until 8pm).
Rent a kayak or stand up paddle board from the hotel and go explore the beautiful coves of the Costa Brava.
Cycle along the coast on the Cami de Ronda with borrowed hotel bikes.
Walk to the tiny Medieval village of Sant Marti d'Empuries nearby and explore its quaint stone houses, its 16th century church and the remains of its Medieval wall and Castle.
Join one of the yoga classes offered by the hotel (15 EUR per class, check their schedule of classes).
Walk over and visit the town of l'Escala, famous for its long tradition in the trade of anxovies.
Note: Some of the above activities carry a fee directly payable to the service provider.
Overnight at Hostal Empúries
Hostal Empúries is an exclusive and unique property set right by the beach, a rarity on the Spanish coast where the laws prohibit any construction this close to the sea.
The reason for its unique location is found precisely on its origins. Built in 1907 and baptised Villa Teresita, the 5* hotel was designed to accommodate the first archaeologists who, led by Puig i Cadafalch, worked on the ruins of the Greco-Roman site of Empúries, which is just a few minutes walk away.
Since then, the Hostal has become a model of tourism development in the area, at a time when the denomination Costa Brava had not even been coined, and is a beloved destination of locals who appreciate its magical location, its sea views and its wonderfully fresh food.
White, grey and brown tones combine well with the blue of the sky and the sea which comes in through the windows. The rooms, floors, shower and bath walls have been lined with old hydraulic mosaics that were typical of Roman and Greek villas to preserve the spirit of an old beach hotel.
Hostal Empúries will be our home for the next 3 nights and makes for a wonderful setting for our Costa Brava seascape.
Inclusions: Included are transportation to all the sights, walking tours of Girona, Besalu and Castellfollit de la Roca, breakfast and lunch with wine.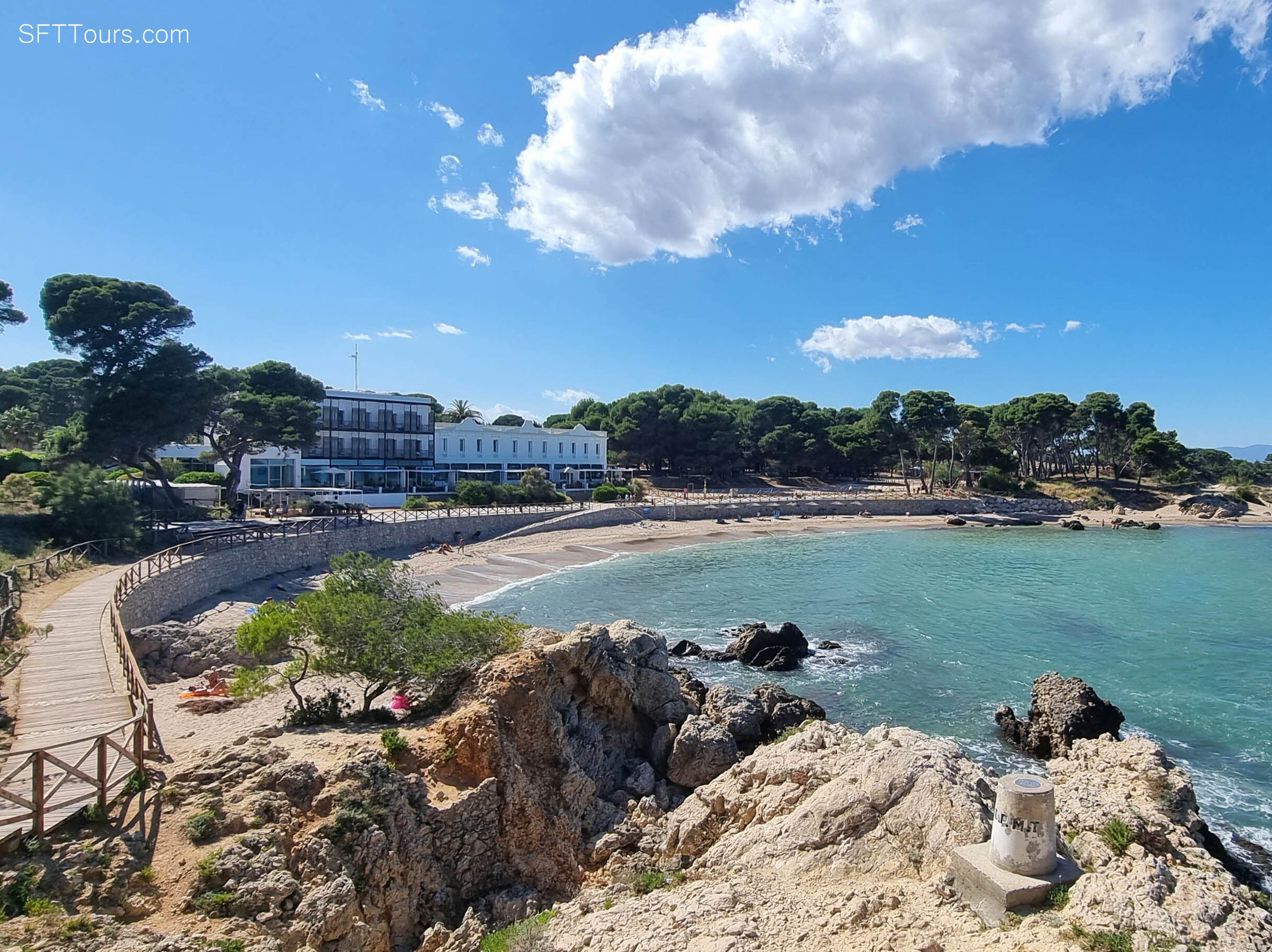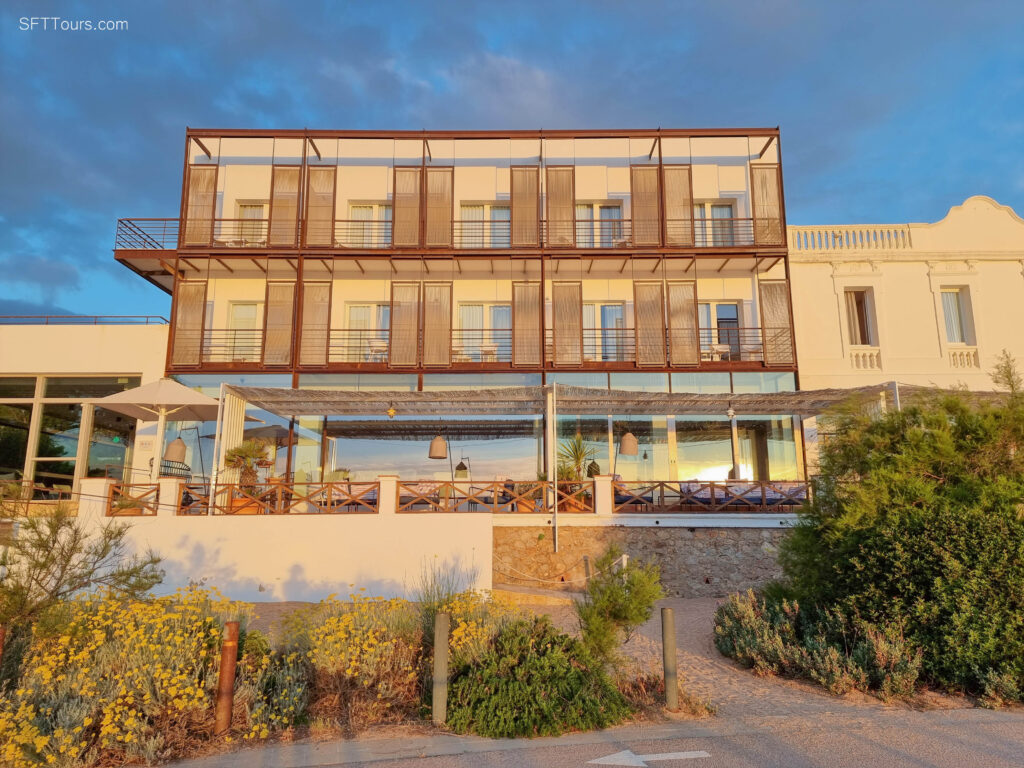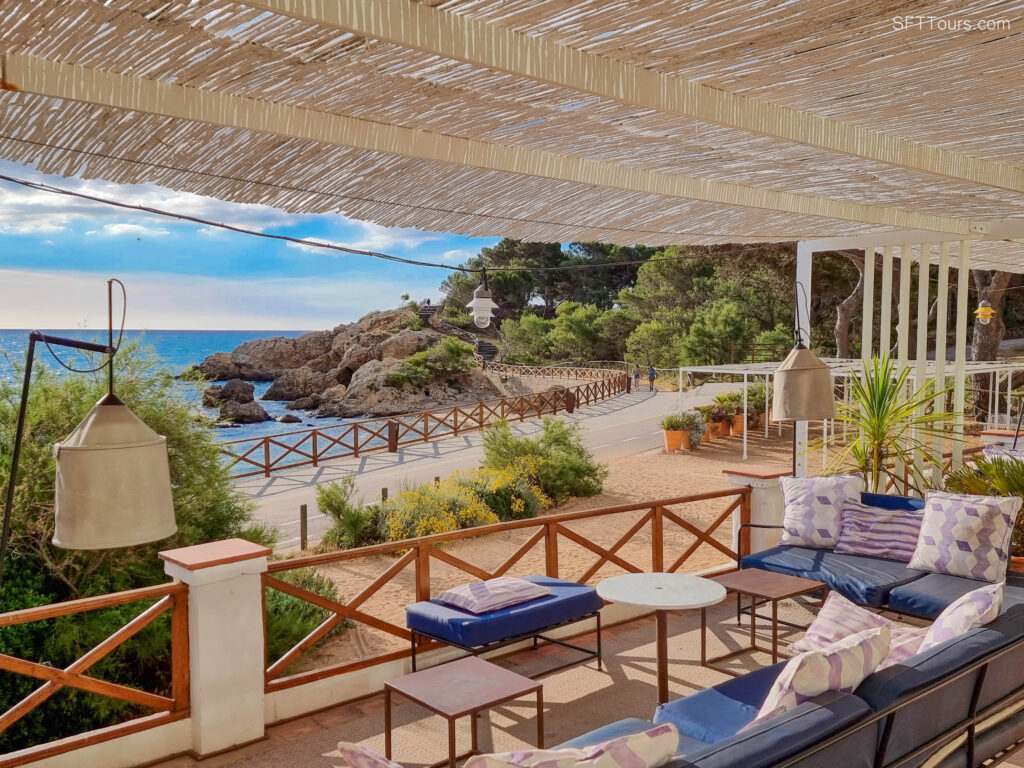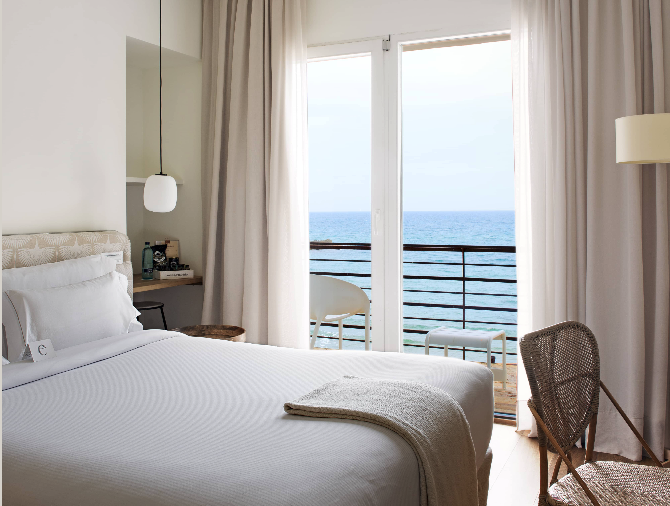 ---
Day 4 : Dali Museum & Cadaques
Day 4 will start bright and early with a wonderful breakfast with sea views; there is something magical about waking up to the sounds of the waves and we know it'll set the right mood for a wonderful day of art and coast.
We will start off by driving to Figueres about 1h away, to visit the Dalí Theater-Museum, the largest surrealist object (yes, object, not museum!) in the world, which occupies the old municipal theater of the city, destroyed during the Spanish Civil War.
The museum is already a work of art in itself, but it also houses many famous works by Dalí, one of the most iconic surrealist painters of the 20th century and an absolute genius who focused his art in the exploration of the subconscious.
His museum isn't just a place to see paintings but also some of his interactive installations that will make you participate in the display, a must-see.
We will then drive to the coast to discover the beautiful Mediterranean village of Cadaqués, one of the most picturesque and fairytale-like fishing villages in the Costa Brava located in an isolated and hard to access bay in the Cap de Creus Cape.
This tiny town can only be reached via a winding one lane road that goes all the way down from the mountains to the sea. Its small beach full of fishing boats, its white houses and its steep cobblestoned streets full of bright red roses and pink bougainvilleas make Cadaqués a magical place.
We will explore the village on foot with Ariadna and settle in for lunch with sea views at a traditional restaurant housed in a stone house where fresh seafood will make your mouth water.
There will be free time in the afternoon to take photos in the pretty alleys, stroll along the beach or simply enjoy a long ice coffee in an open-air restaurant.
We will then drive back to Hostal Empúries for another free evening.
Why not take those bikes and cycle along the coast to L'Escala, famous for its anxovies? Or maybe make the time to explore the ruins of Empúries? Or perhaps today is the time to simply relax and take it all in with a book and a drink at the hotel's terrace?
Inclusions: Included are transportation to all the sights, entry tickets to the Dali Theatre-Museum, breakfast at the hotel and lunch with wine.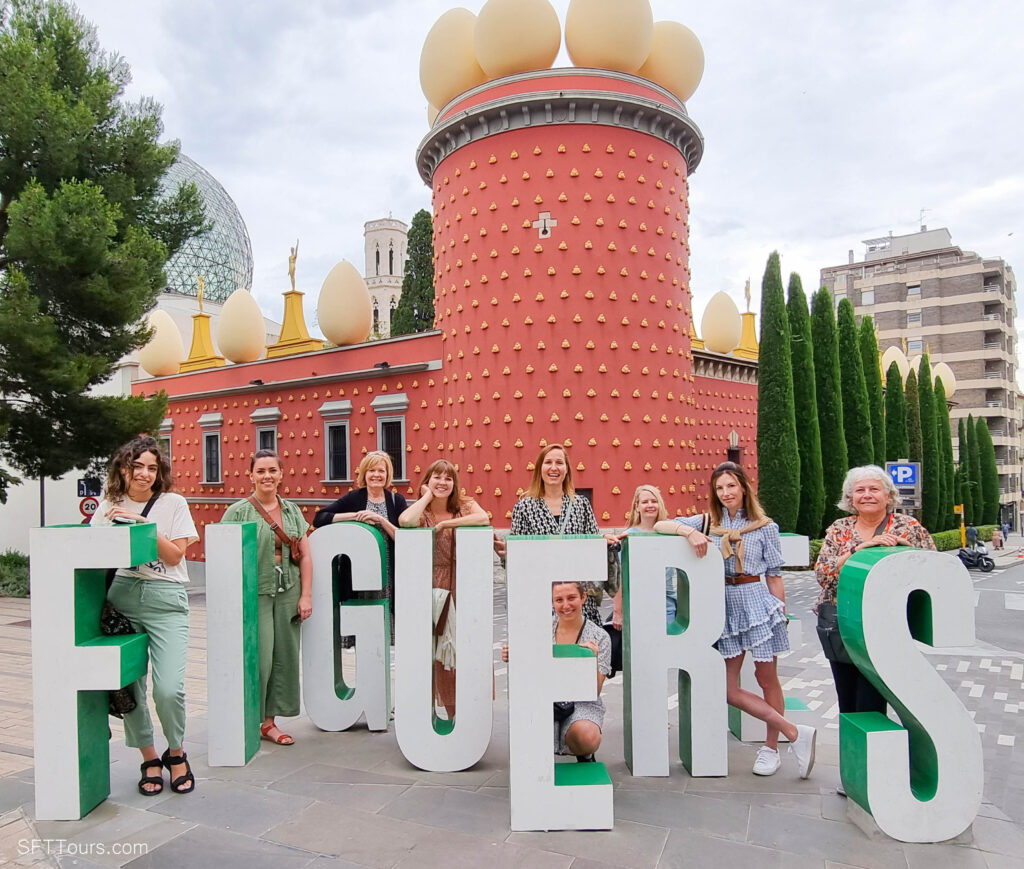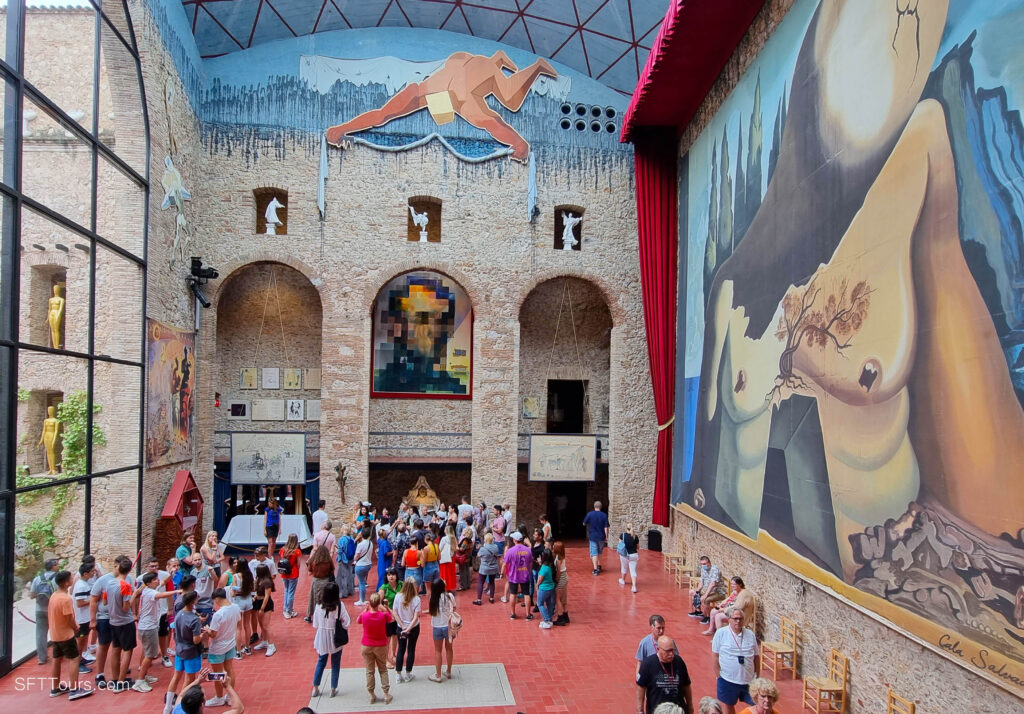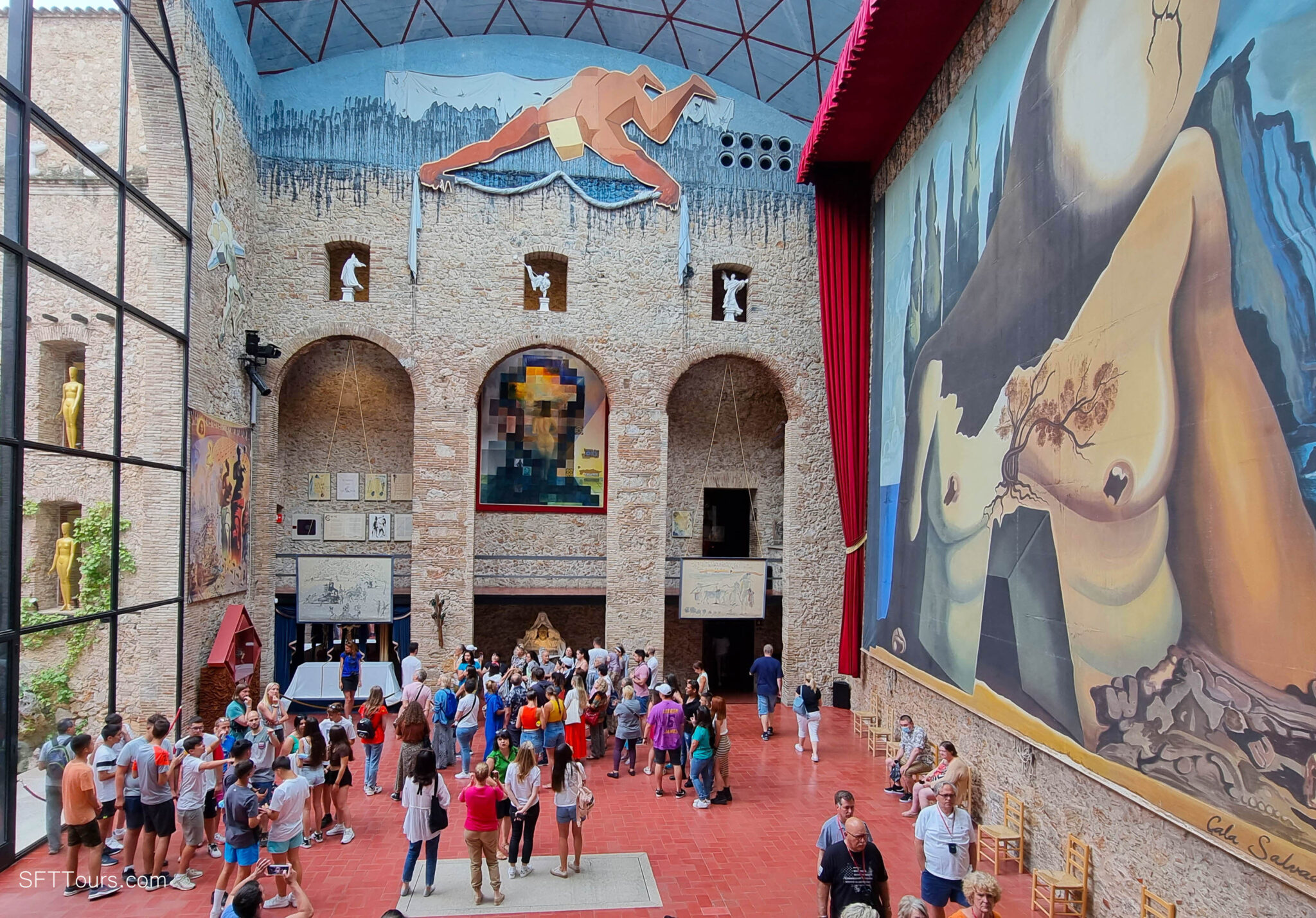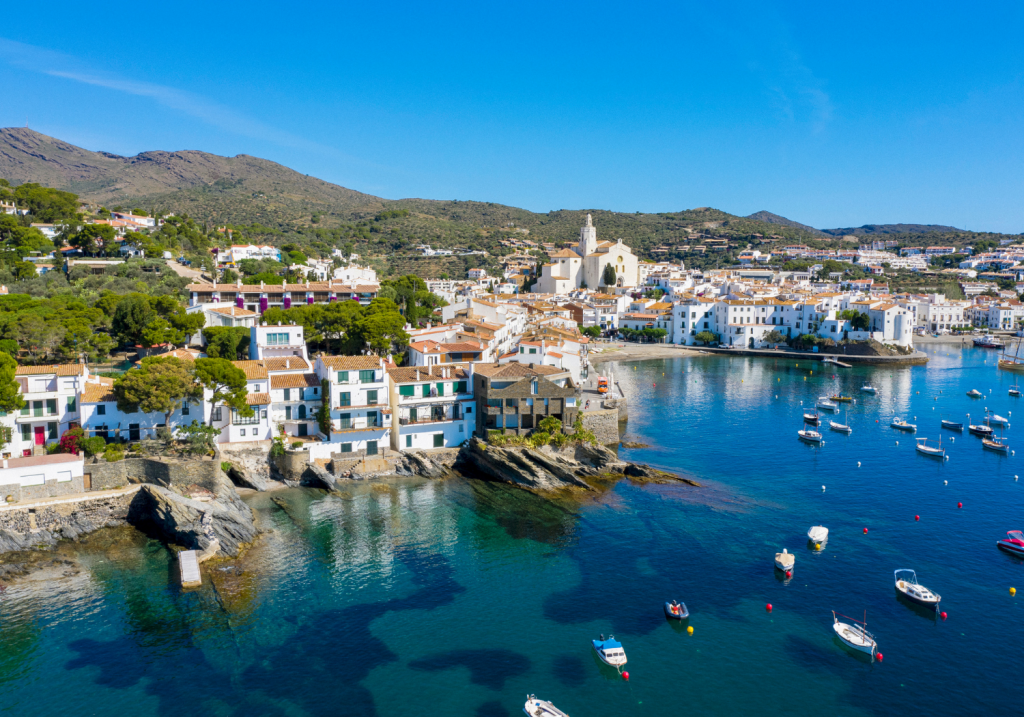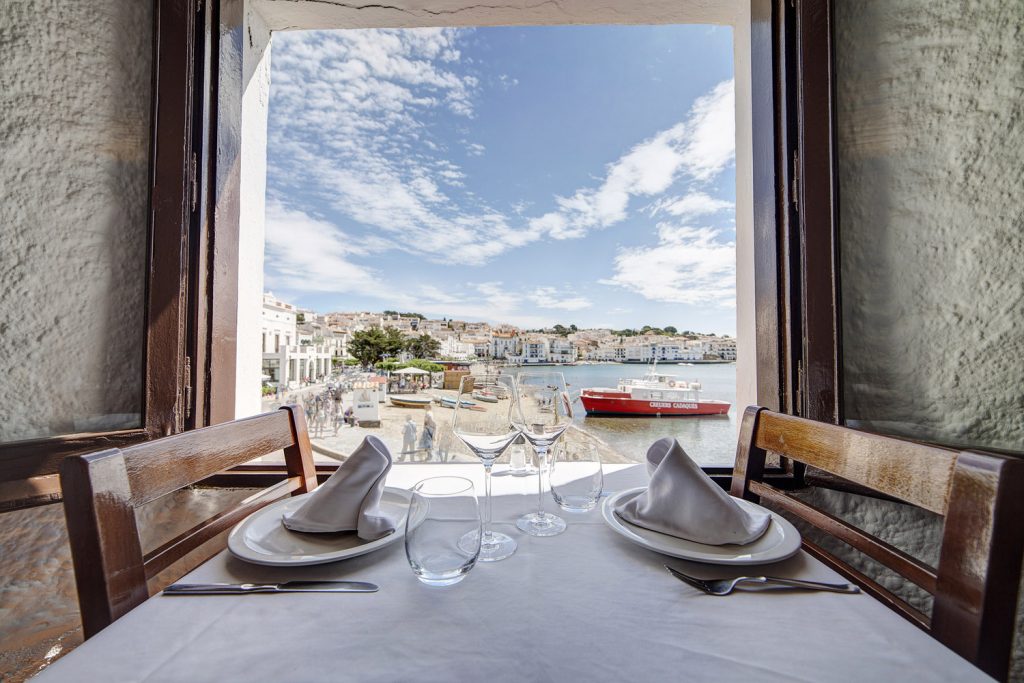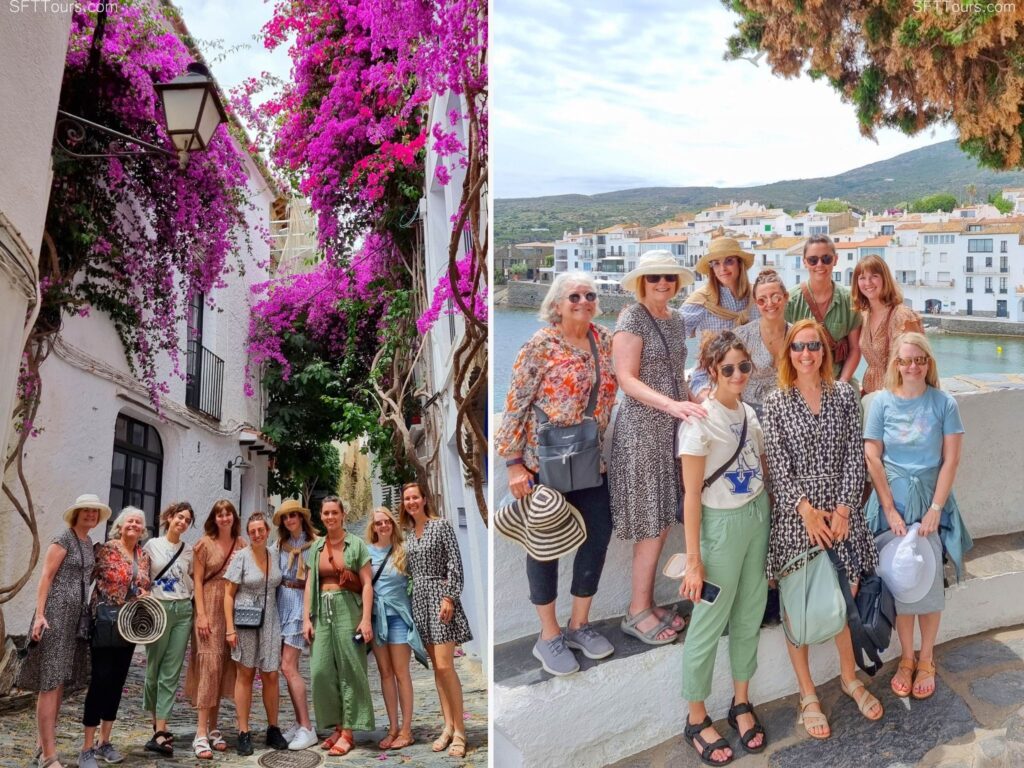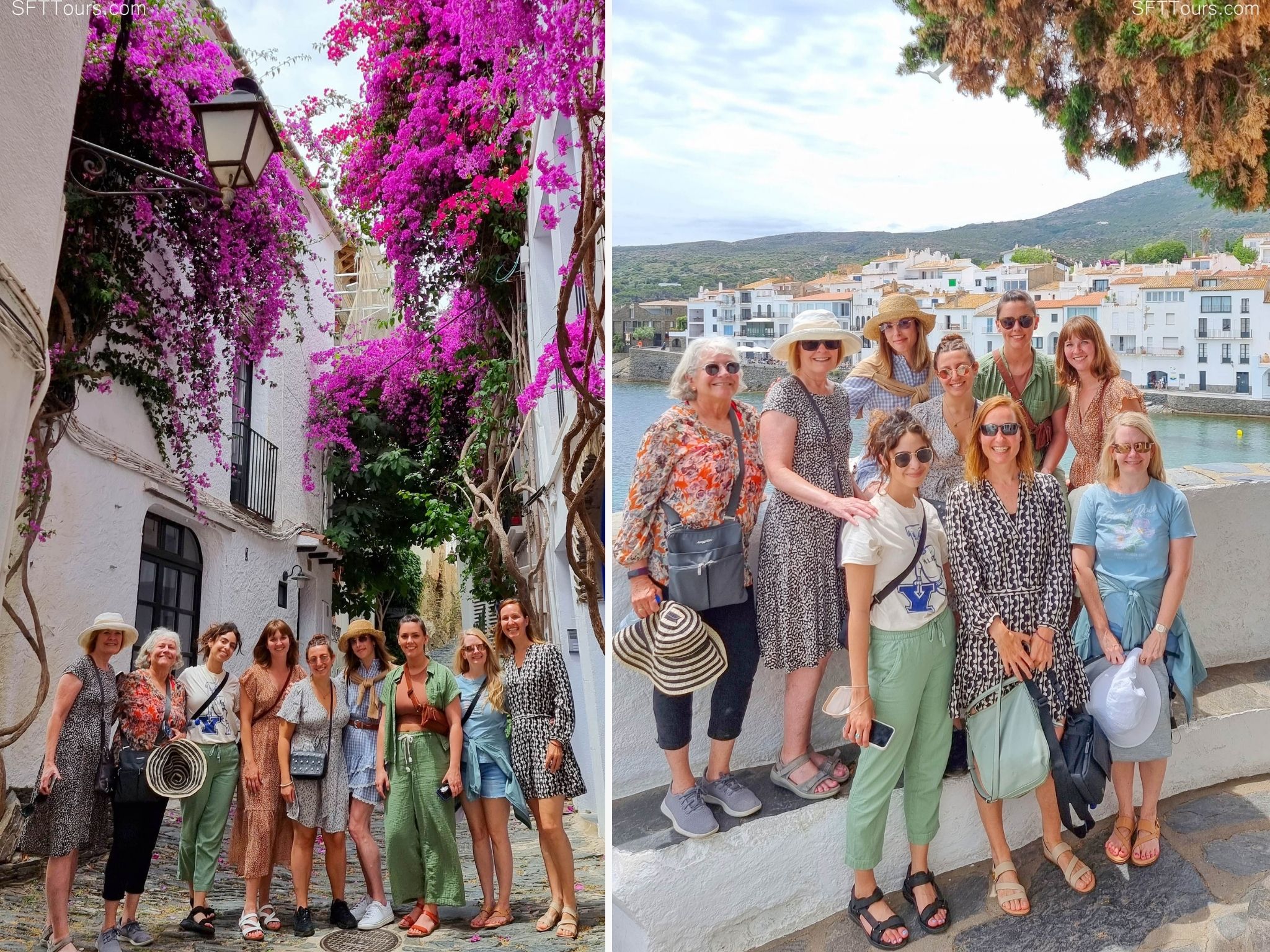 ---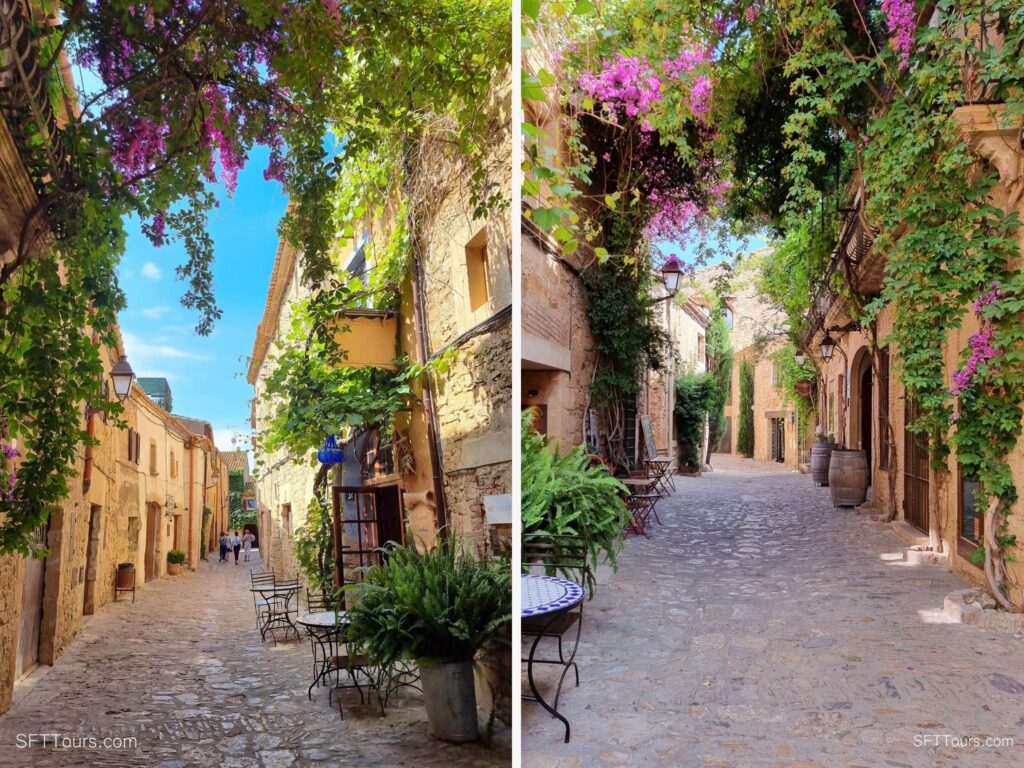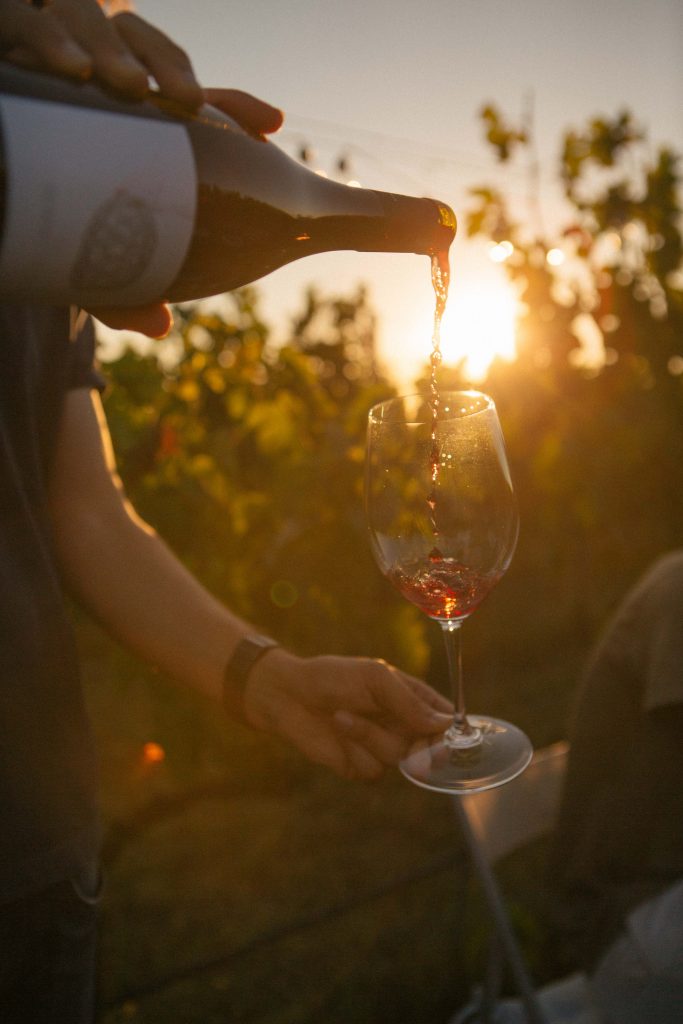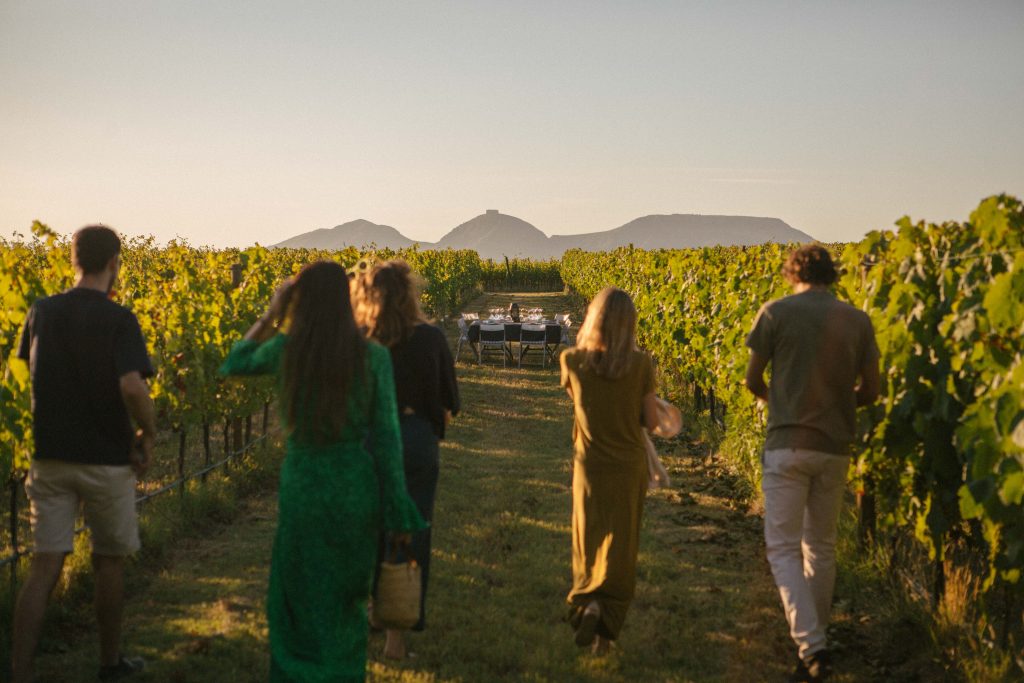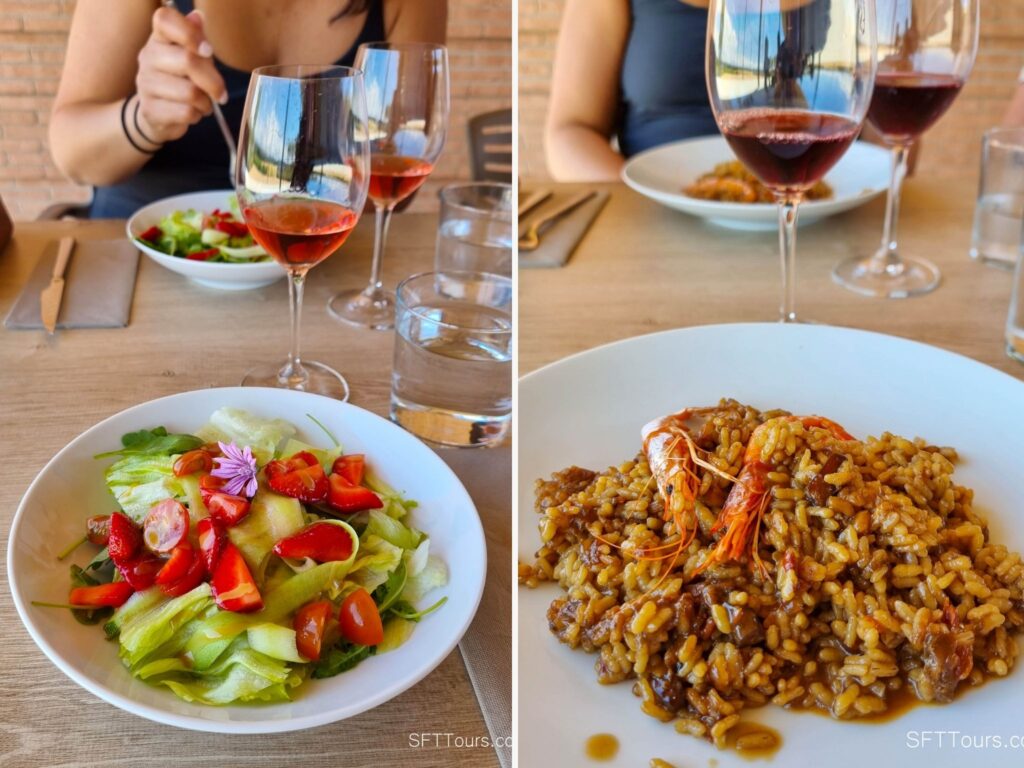 Day 5 : Peratallada, Winery & Cooking Show
On day 5, we will start the day with another seaside breakfast and leisurely time to enjoy the beach in front of the hotel and the coast.
Pick from the list of activities mentioned on Day 3, this is our last day at Hostal Empúries so make sure to check out any pending items on your wishlist.
We will meet after lunch to venture inland to the pretty villages of l'Empordà which are like small open-air museums.
We will start in the quaint and fairytale streets and squares of Peratallada (translated as carved stone), one of the most authentic medieval villages in Catalonia, declared a historic-artistic monument.
We will listen and discover the beloved stories behind each stone, castle, tower or monastery, narrated by Ariadna who is passionate about history, art or archaeology. With so many centuries of heritage to uncover, this is going to be a fantastic walk.
After Peratallada, we will head to nearby Pals, another picturesque stone village surrounded by rice paddies and beautiful green fields.
There will be free time to wander on your own, take photos, do a bit of shopping, etc. before we return to our minibus and head out towards our idyllic set up for the evening.
Costa Brava and the region of l'Empordà, are home to a few wine regions producing fantastic wines in very unique locations. You cannot explore the area without considering its culinary heritage and its wineries which have propelled the area to the international culinary stage.
Our afternoon ends at a singular small winery that is the project of two siblings.
Located in a privileged setting, between the massifs of the Begur and Montgrí mountains, this very interesting project will welcome us with open arms.
Native varieties of the area, organic farming, a unique microclimate conditioned by the proximity to the sea and the strength of the north wind, manual processes and a lot of passion create an interesting range of wines with their own identity, faithful to the territory that surrounds them.
We invite you to get to know the project from the hands of its young creator Anna.
We will walk around the winery and cellar, learn how wine is made, and taste their wines among the vineyards with the owner.
After the winery tour, we will follow with a seasonal dinner based on local products with a wonderful view of the vineyards around us.
Get ready to be mesmerized by the cooking skills of our expert chef who will pair the food with fabulous wines as you learn a thing of two about traditional Catalan cuisine.
On the menu may be traditional tapas, a fideua (similar to a paella but made with short spaghetti style pasta) or a paella, grilled meats, seafood and more depending on what's available at the local markets.
We will enjoy a slow and lazy proximity dinner among the vines as the sun sets on our warm and long summer evening.
Inclusions: Included are transportation to all the sights, breakfast at the hotel, wine tasting and winery tour, a cooking show with an expert chef and seasonal dinner with wine pairing in the vineyards.
---
Day 6 : Montserrat & Tapas + Wine / Vermouth
We will wake up at Hostal Empúries one last time before checking out and embarking on our holy mountain trip to Montserrat, located about 1.5h away by car and very near Barcelona.
The mountain of Montserrat is one of the most magical, spiritual and amazing places in Catalonia and one that is considered Holy by many Catalans.
As Mar will tell you, her father used to walk all the way to the top of the mountain every year as a sort of pilgrimage with his friends when he was young and this is also the place FC Barcelona's players and coach used to cycle to after winning important titles.
In recent years, Montserrat has become incredibly popular and its easiness of access from Barcelona has made it a favorite day trip from the city, but its history dates back to several centuries ago.
Montserrat (translated as serrated peaks) is a rocky massif with strange shapes and rounded summits that project towards the sky and give it its unique and easily recognisable look.
Besides the natural park, Montserrat is also home of a famous Abbey and Monastery, one of the most underrated museums in Spain and many walking and hiking paths.
We will drive all the way to the Monastery and you will have free time to explore the mountain at your own pace and based on your personal preferences.
We recommend starting with a visit to the Basilica of Our Lady of Montserrat, with a chance to pay your respects to the icon of the black Virgin that is the patroness of Catalonia.
Next to the Basilica is the famous Benedictine monastery of Santa Maria de Montserrat which is not usually open to the public.
We also highly recommend visiting the Museum of Montserrat, a hidden gem, where one can find paintings by Picasso, Dali, Miro, El Greco and even Caravaggio.
If you are in the mood (and not scared of heights!), take the funicular of Sant Joan and climb up to 1,000 meters above sea level on the steep ride.
Once at the top, you can make a short hike through the natural park of Montserrat many paths and enjoy the stunning views above the clouds while you take in the spirituality of this sacred mountain.
We will reconvene at a set time to drive back to Barcelona where we will check in at Hotel Mimosa and enjoy some free time to explore the city, chill by the rooftop pool or the garden pool or read a book.
In the evening, we will meet with our female food and tapas expert for a wonderful experience.
They say the best things in life are enjoyed in small doses and we are true believers of this theory, especially when it comes to satisfying the palate. We will explore some of the best tapas in Barcelona during a gastro-cultural tour.
On the menu will be a few unique bars in which we will taste traditional and creative tapas paired with a drink you may not be very familiar with, the humble vermouth or 'vermut', as we say in Catalonia.
Vermut is an aromatised wine served with ice and usually a slice of orange that has an interesting history.
During the tour, we will walk through the streets of the Gothic Quarter with our expert and fun guide and food lover, who will share her passion for food but also for the city's architectural, cultural and historical curiosities.
With our bellies full, we will stroll back to Hotel Midmost for the night.
Inclusions: Included is breakfast at the hotel, transportation to Montserrat and Barcelona, ticket to Montserrat Basilica, tapas, wine & vermouth dinner and expert guided gatro-cultural tour. Lunch and funicular ticket to the top are not included.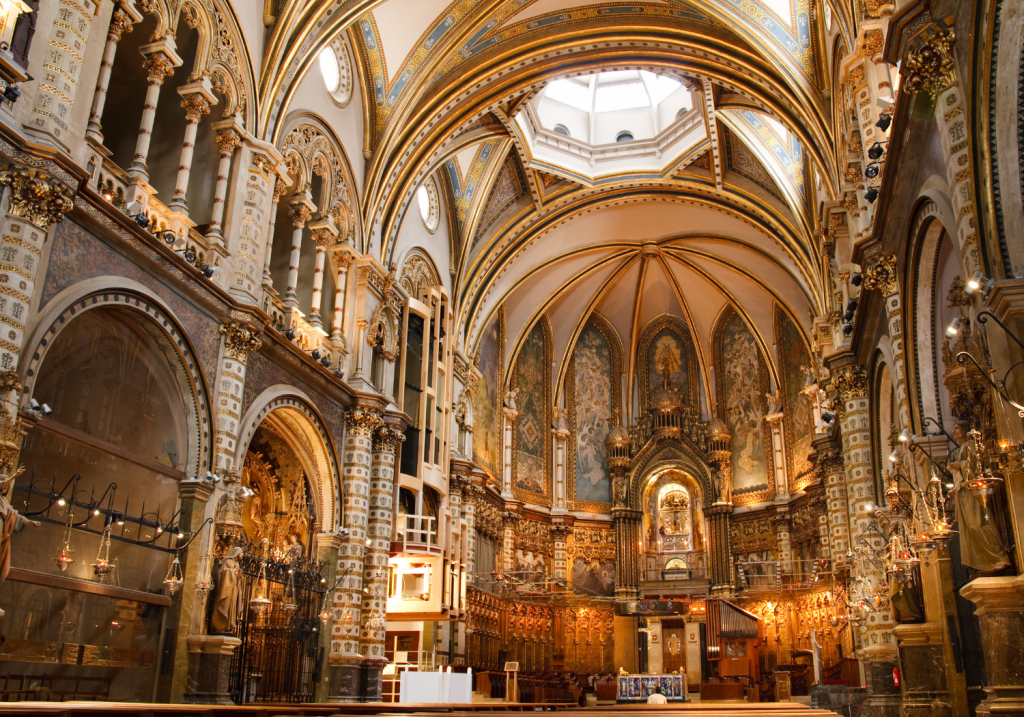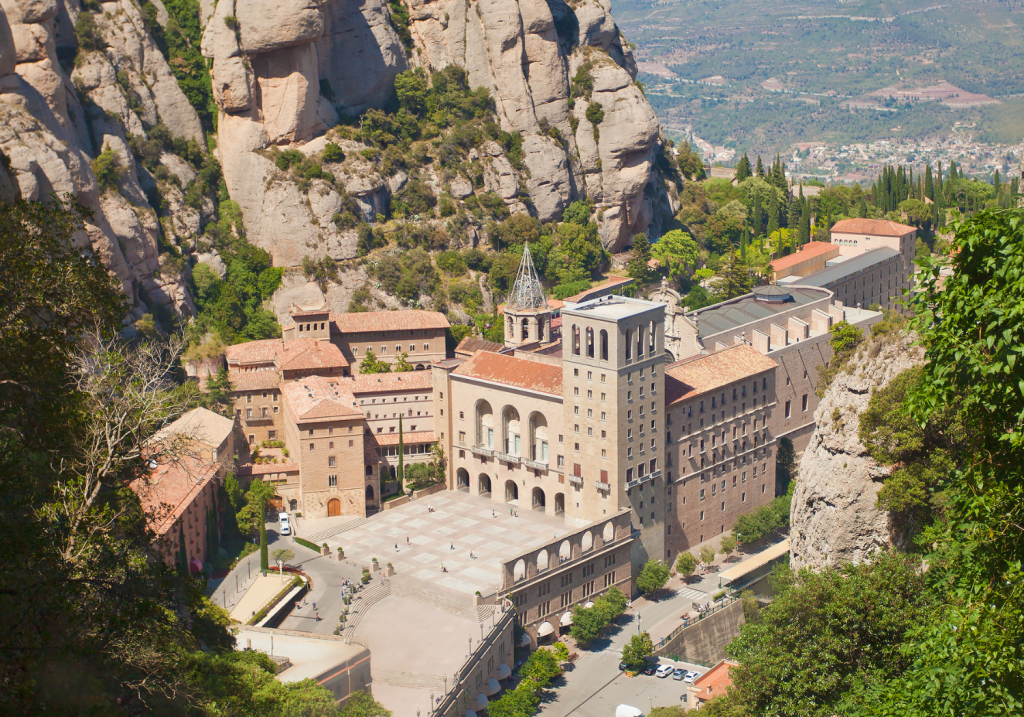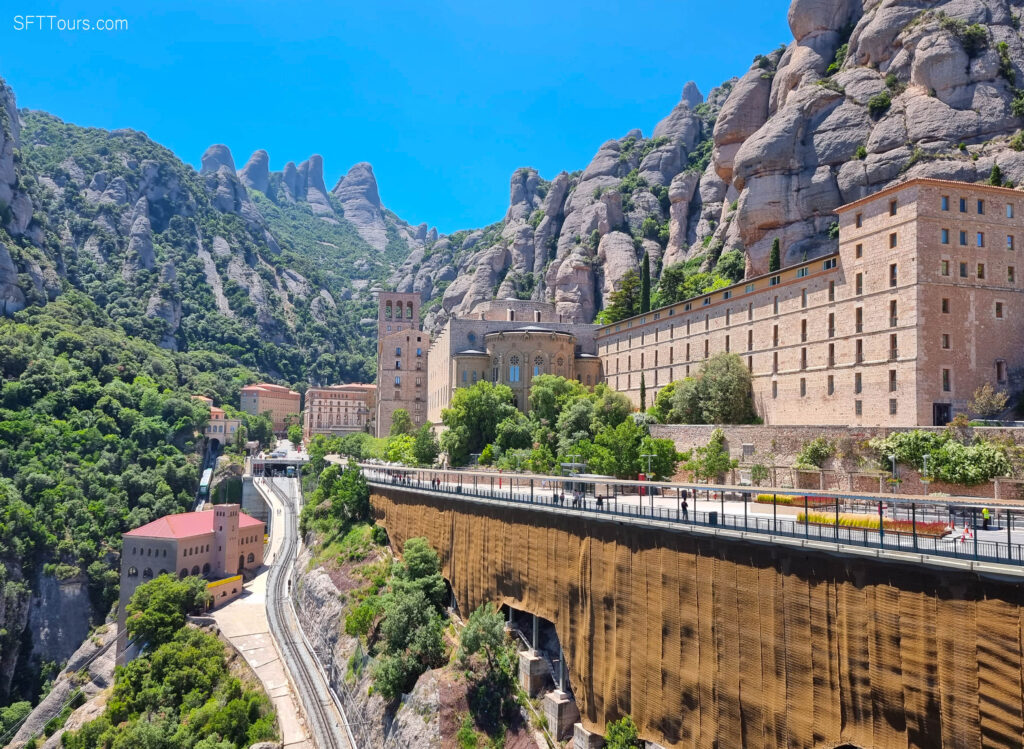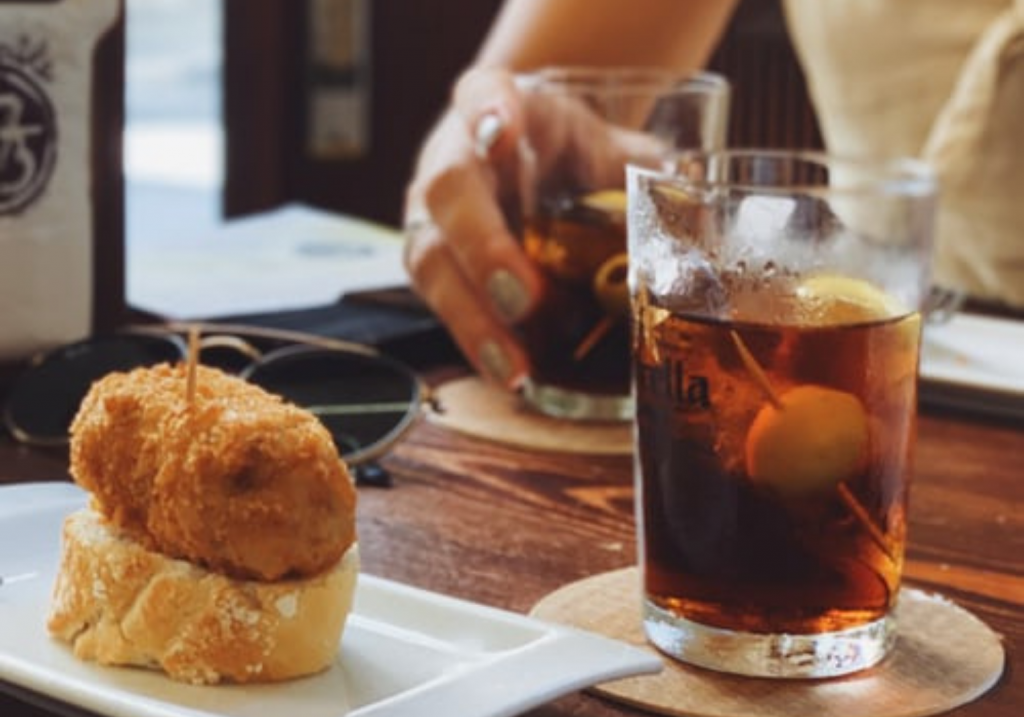 ---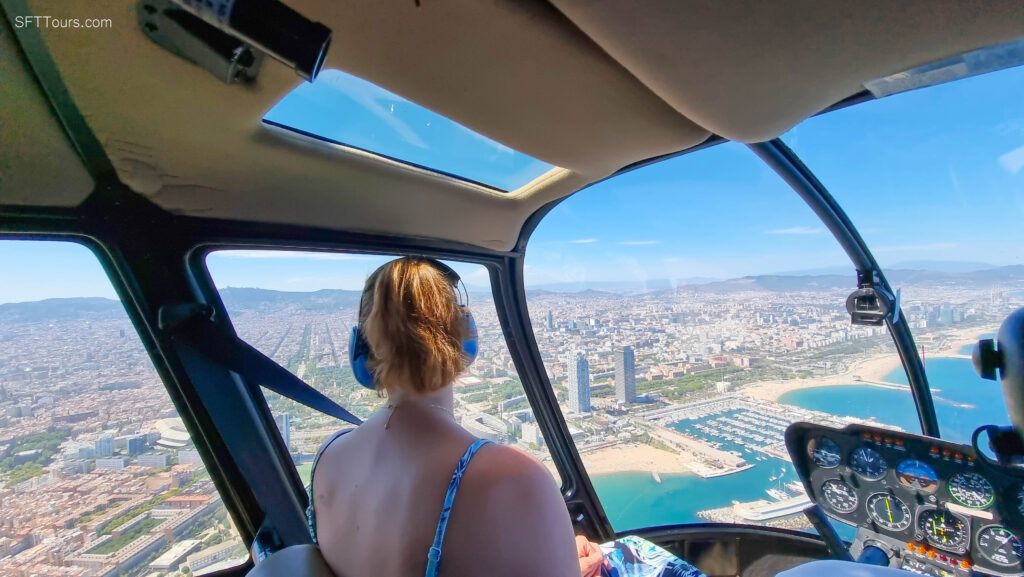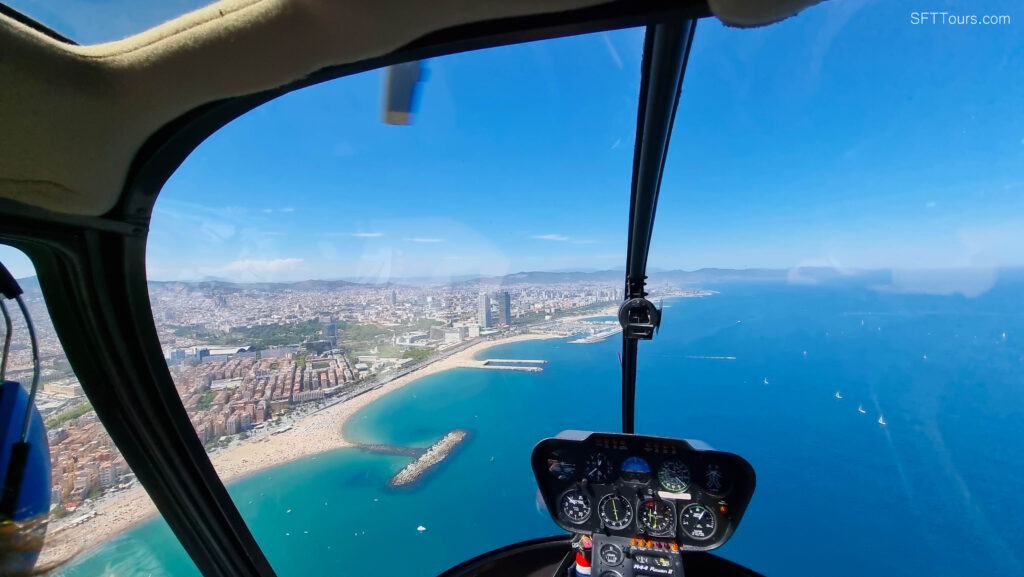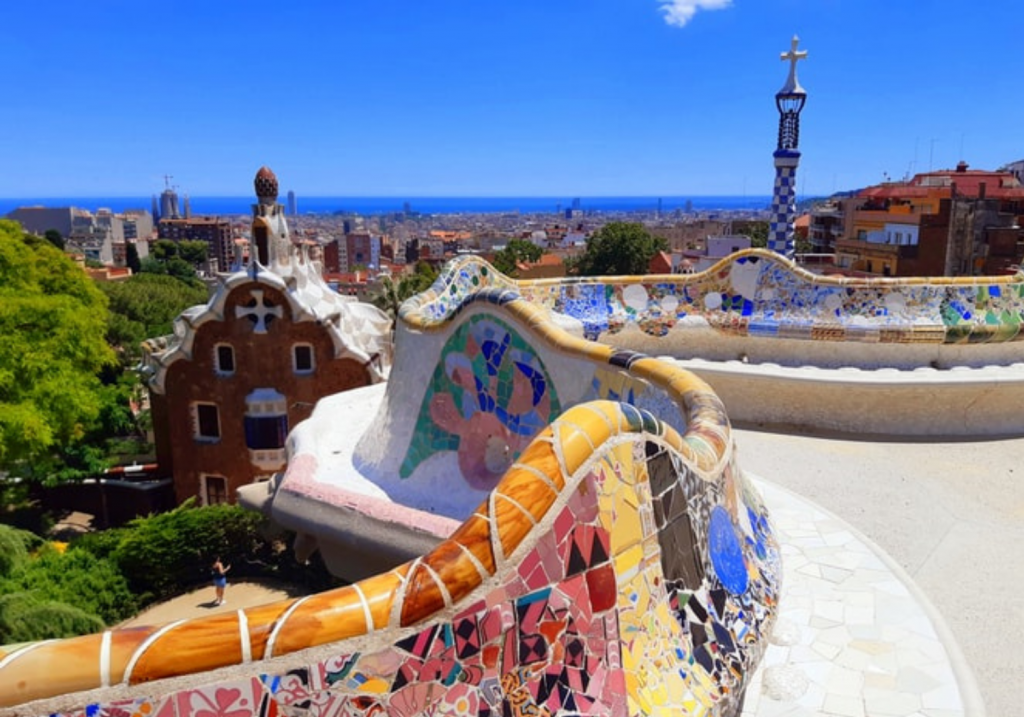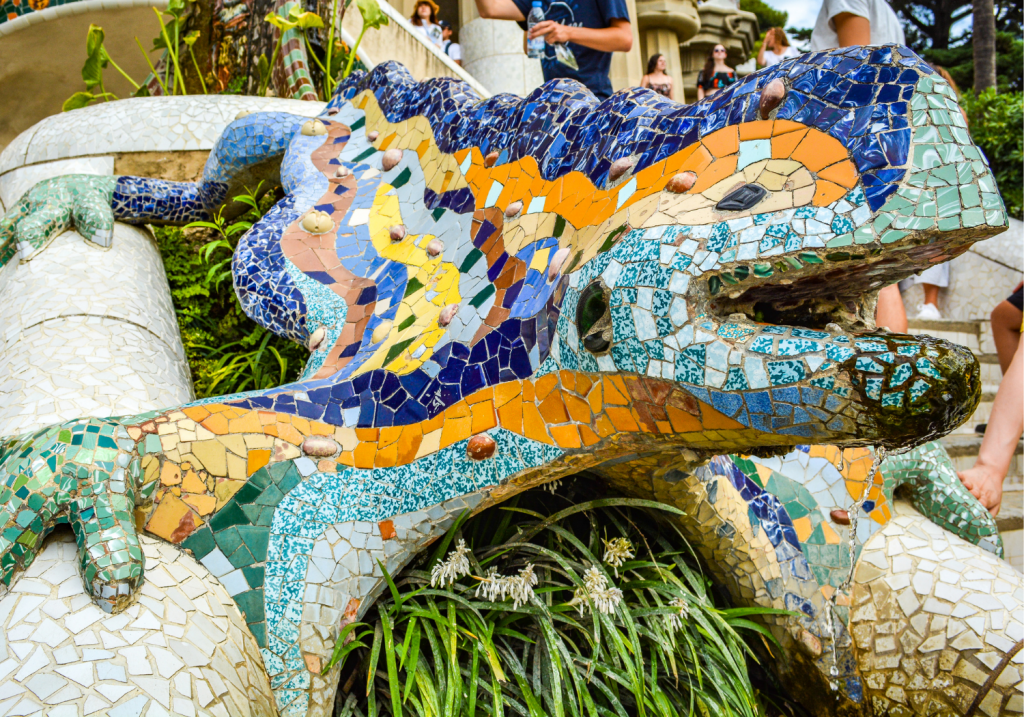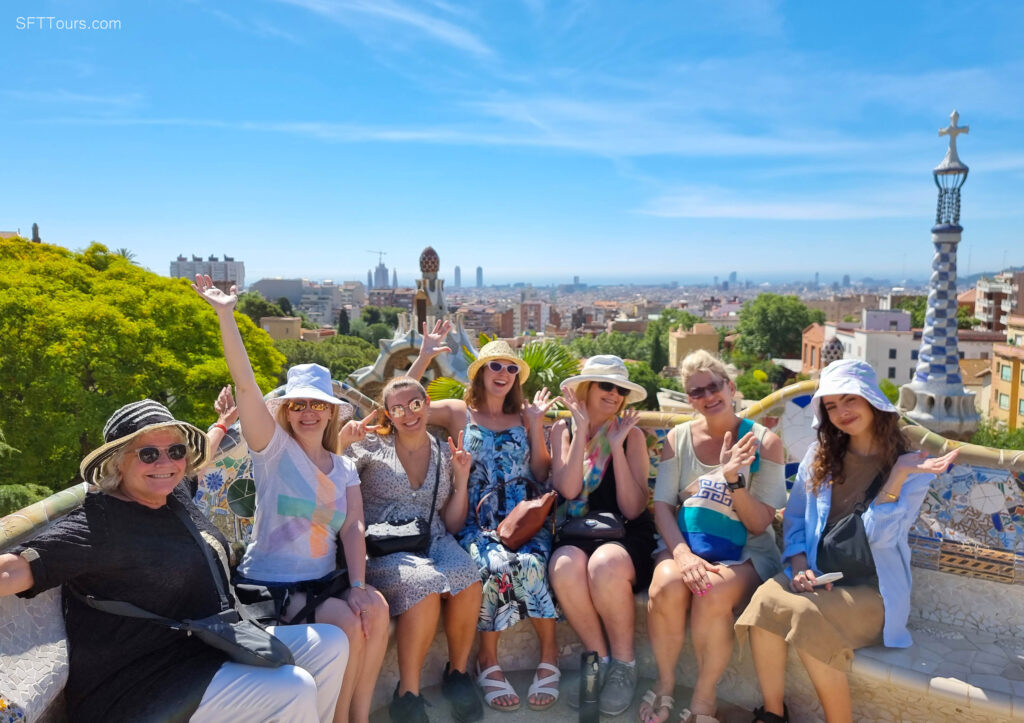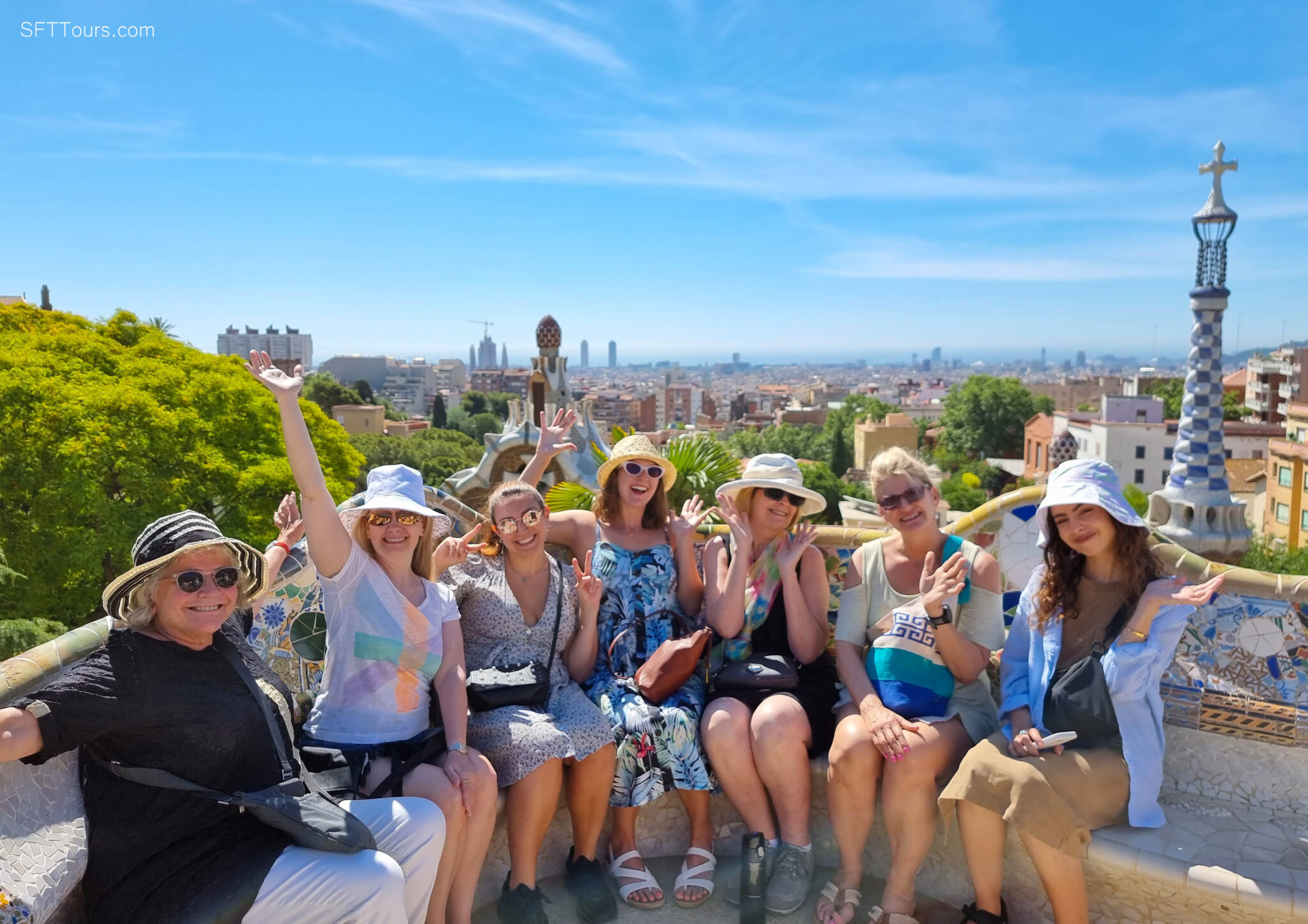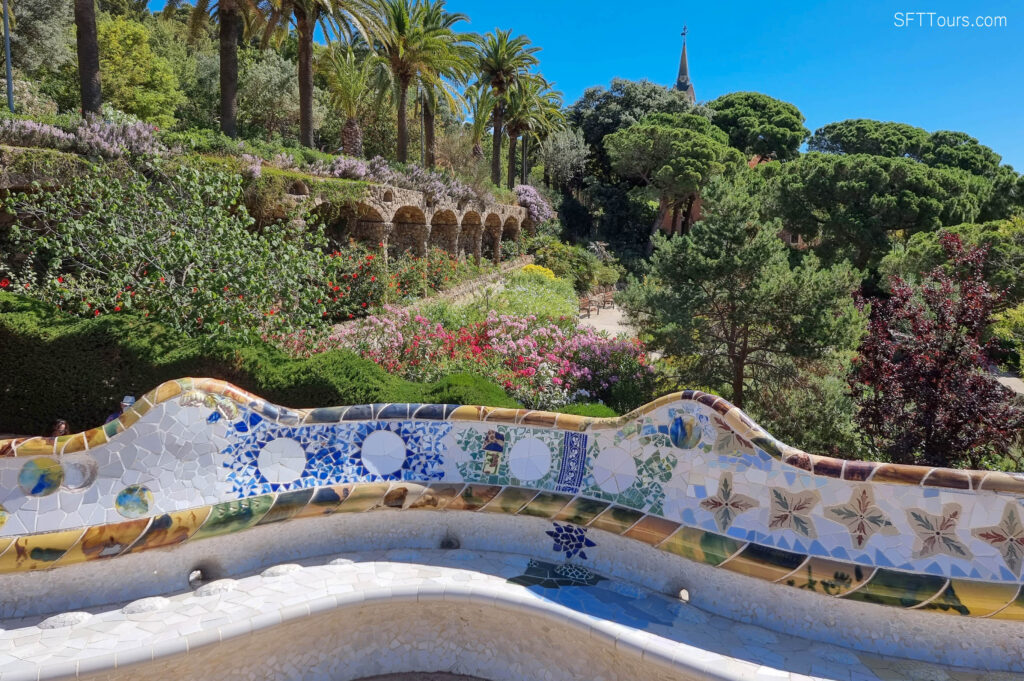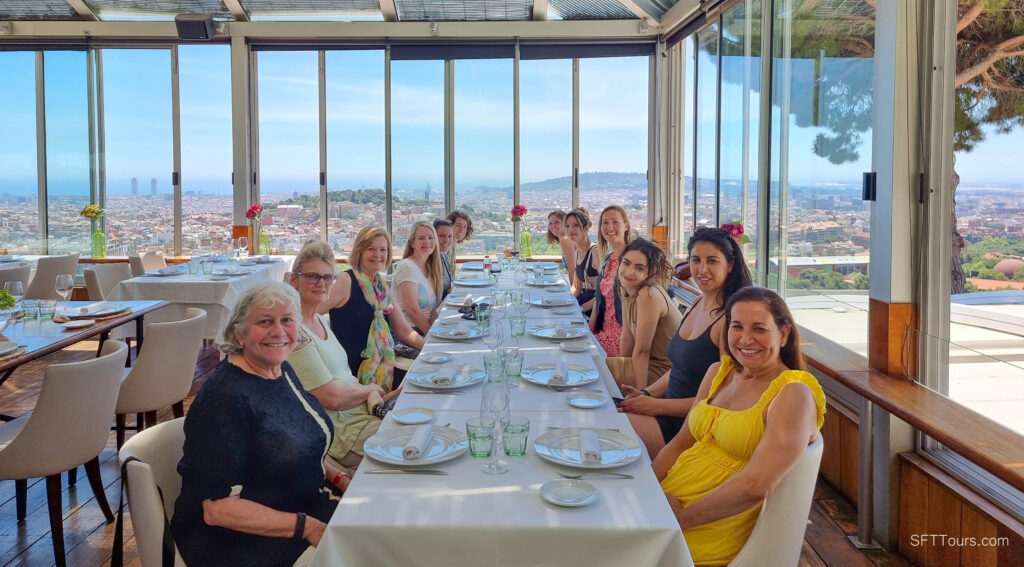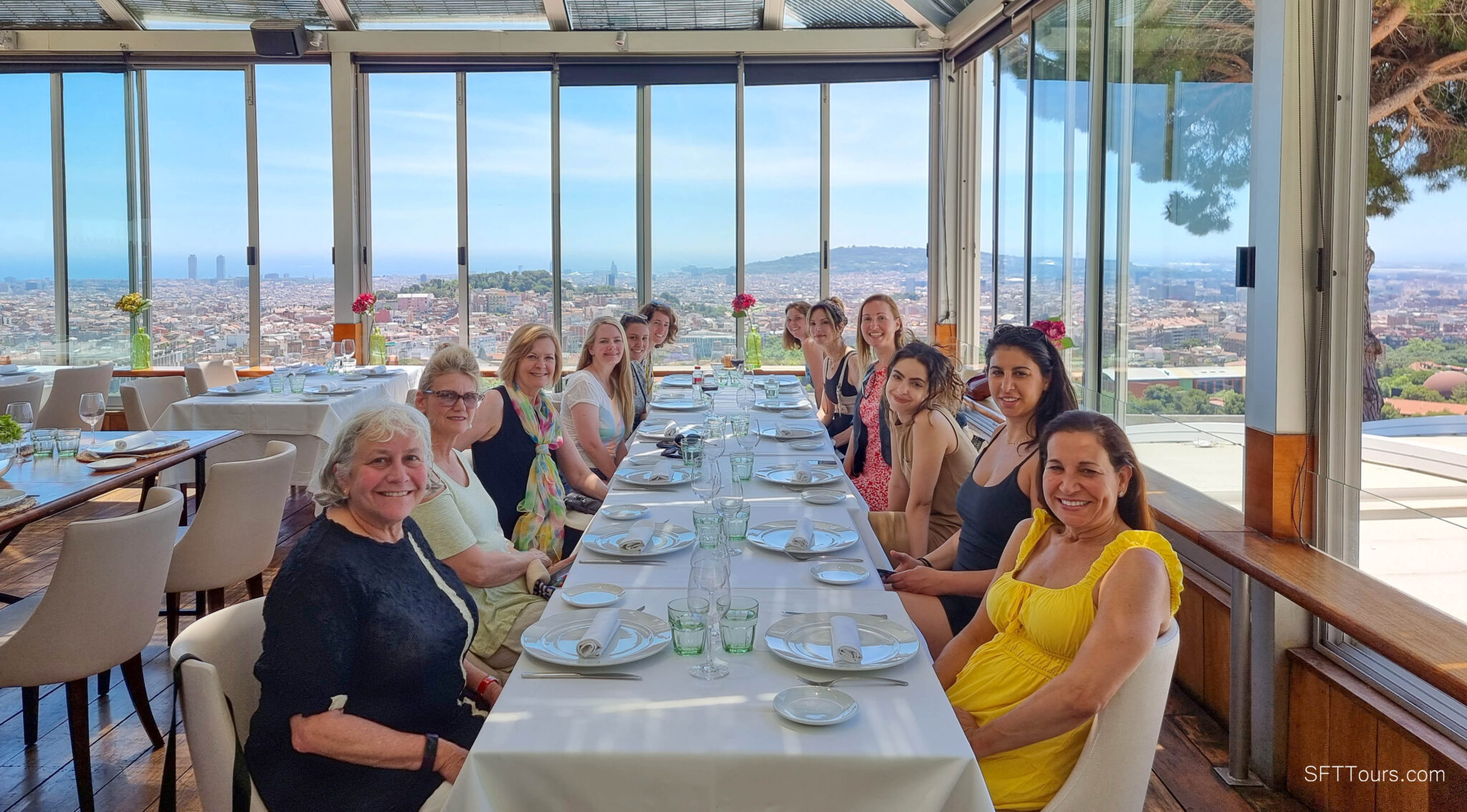 Day 7 – 8 : Park Guell, Helicopter & the Best Views
We will wake up in the heart of Barcelona and indulge in a lazy morning free to do any last minute shopping, sneak in a visit to Sagrada Familia or enjoy our beautiful hotel.
Here are some of the activities you could enjoy:
Visit Sagrada Familia, Casa Batllo or La Pedrera all of which are within walking distance from the hotel or a short metro ride away.
Considering a visit to El Palau de la Musica Catalana or the Hospital de la Santa Creu i de Sant Pau, both of which are also UNESCO-listed sites and absolutely stunning buildings.
If shopping is what you enjoy, Passeig de Gracia, a mere block away, is the destination for fashion lovers.
Interested to explore the Gothic Quarter further? You can reach it on foot in 20min.
After lunch, we will ready for our fabulous day of exploration which will start with bird's eyes views of the beach and city with a breathtaking (yet short) helicopter ride along the city's coast.
If Barcelona already fascinated you from the ground, imagine how beautiful it is from the sky!
This uber cool activity will set the tone for the last evening and our farewell dinner.
After the heli ride, we will drive across the city towards Park Güell.
Park Güell is one of the most emblematic landmarks of Barcelona and Catalonia and one of the most famous of Gaudi's works and part of his UNESCO World Heritage Site listing.
This beautiful park is a 20 hectares garden located on the hills above the city, about 30min drive from the city center.
It was originally designed by the architect for his main patron and sponsor, the Güell family, as a model of residential development with houses set among greenery and stunning views of the city.
Sadly, the project never received the interest expected and the bourgeoisie did not take to the idea of moving to that part of the city, so after developing a couple of model houses, the project was abandoned.
Nonetheless, the park showcases the famous Catalan architect's imagination and is a great representation of his magical creations, not to mention that its location lends itself to stunning city views.
With our skip the queue tickets, we will go straight in and walk up to the balcony to enjoy the beautiful panoramic views of the city.
Accompanied by the song of the park's cicadas, we will walk through the paths and admire Gaudí's work, his architectural precision and his sensitivity and love for nature as we listen to the guide's explanations.
We will have some additional free time to explore the park and get lost in its many spots, such as "The 100 columns room".
After our visit, we will drive to a fantastic nearby restaurant with incredible panoramic views of the city for our Farewell dinner.
Relaxing under the shade of Mediterranean pine trees and greenery, we will share plates and discuss Gaudi's indisputable talent with killer views of the city as the sun sets over the Mediterranean.
Overnight at Hotel Midmost.
On day 8, your breakfast is included at the hotel and you will be able to make your way to the airport at the designated time.
Inclusions: Included is breakfast at the hotel, lunch, Farewell dinner and drinks, guided tour of Park Güell, helicopter ride, skip-the-queue entry tickets to the park and transportation between activities.
---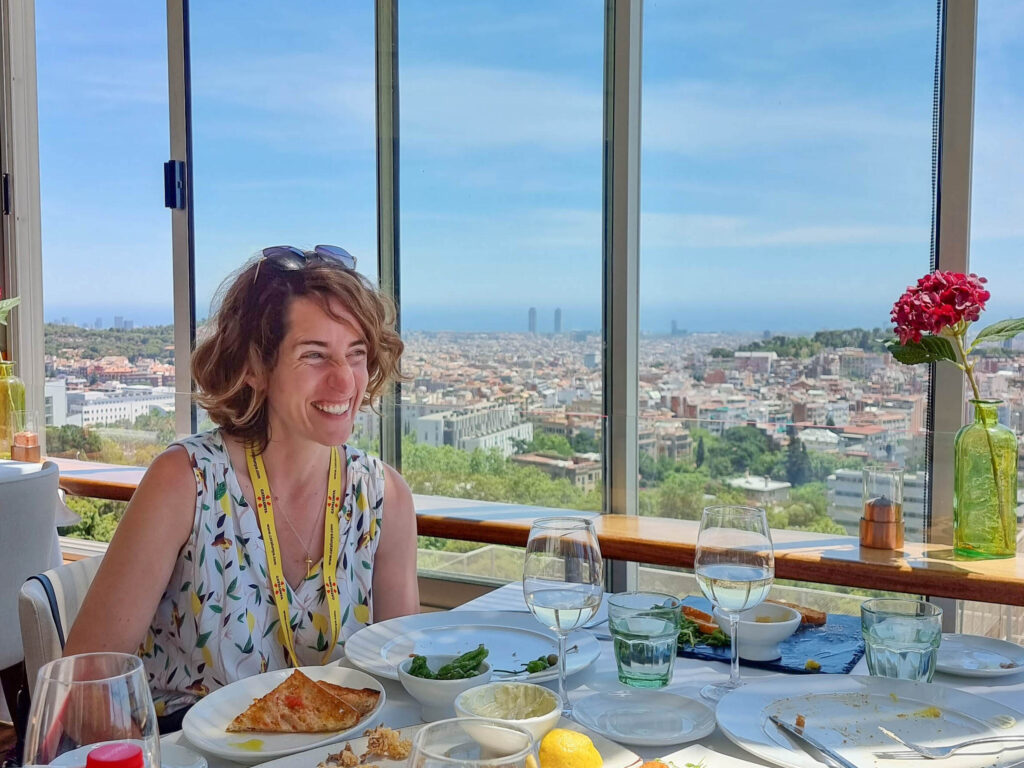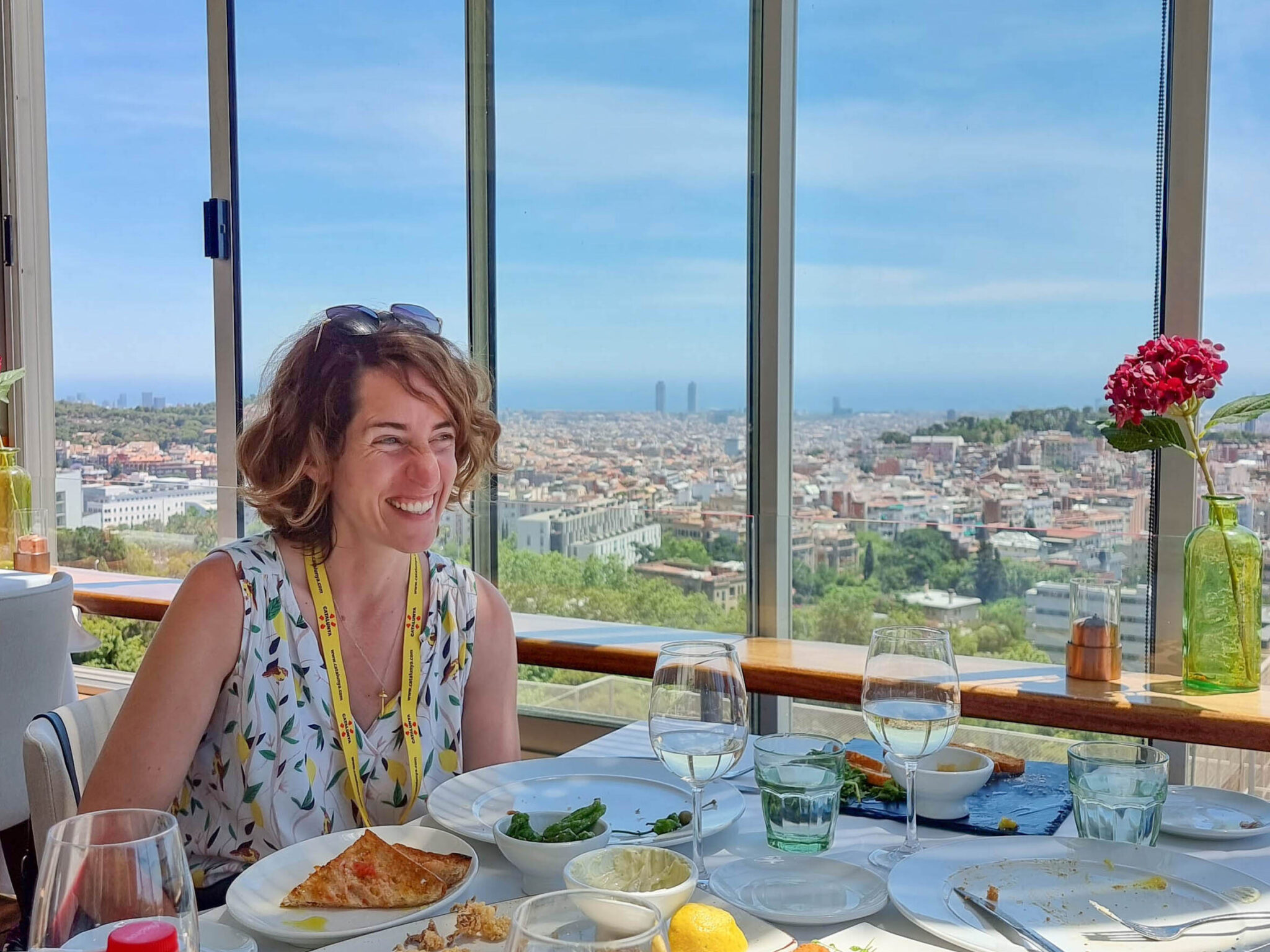 About Your Host
Our trips are specially curated by Solo Female Travelers Co-Founder Mar Pages and hosted by our fun and licensed local guide, Ariadna Munoz.
Ariadna is both a Barcelona, Girona and Catalonia certified guide and is currently pursuing a degree in art history.
Born and raised in Girona and having guided visitors through Barcelona and Catalonia for over a decade, we couldn't hope for a better ambassador in Catalonia!
Bonus: June 4th to the 11th 2023 will be accompanied by a professional photographer who will take pictures of the group for you to treasure, share and keep.
---
Guest feedback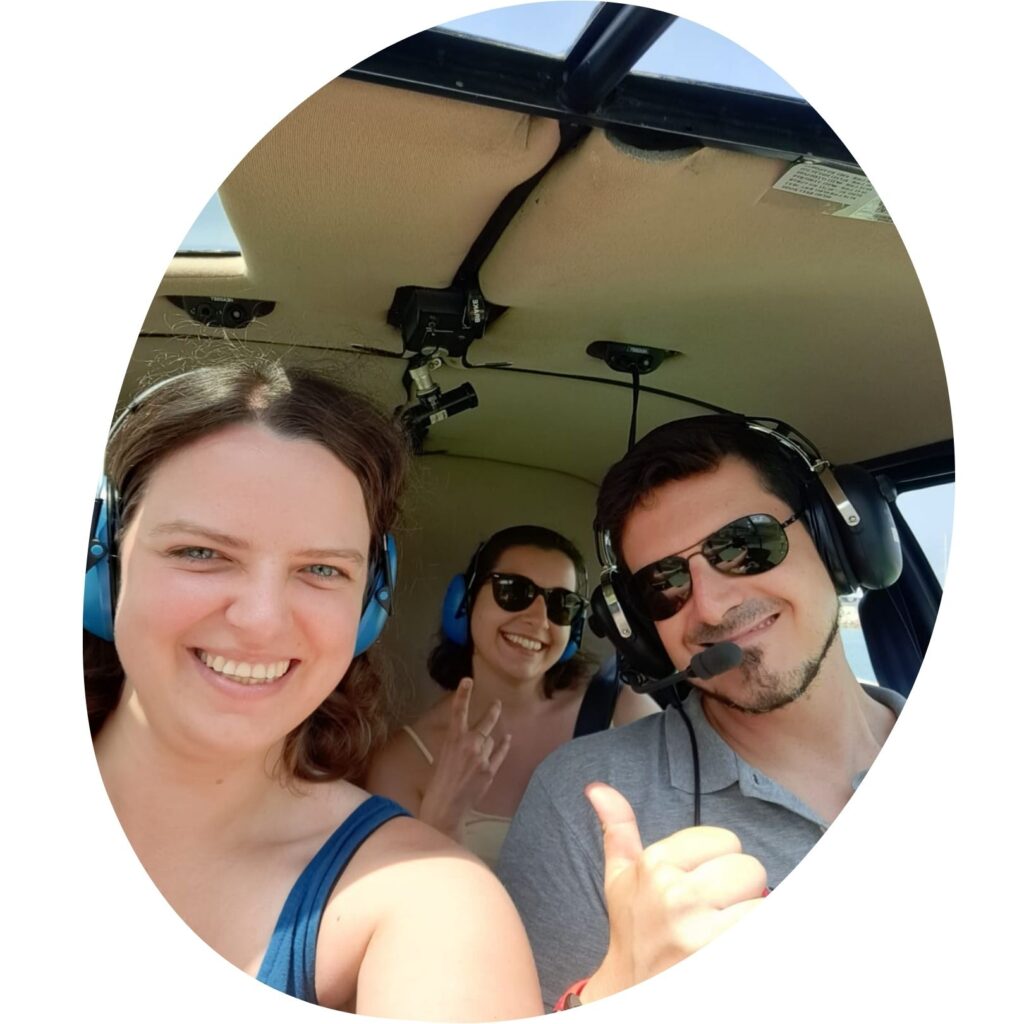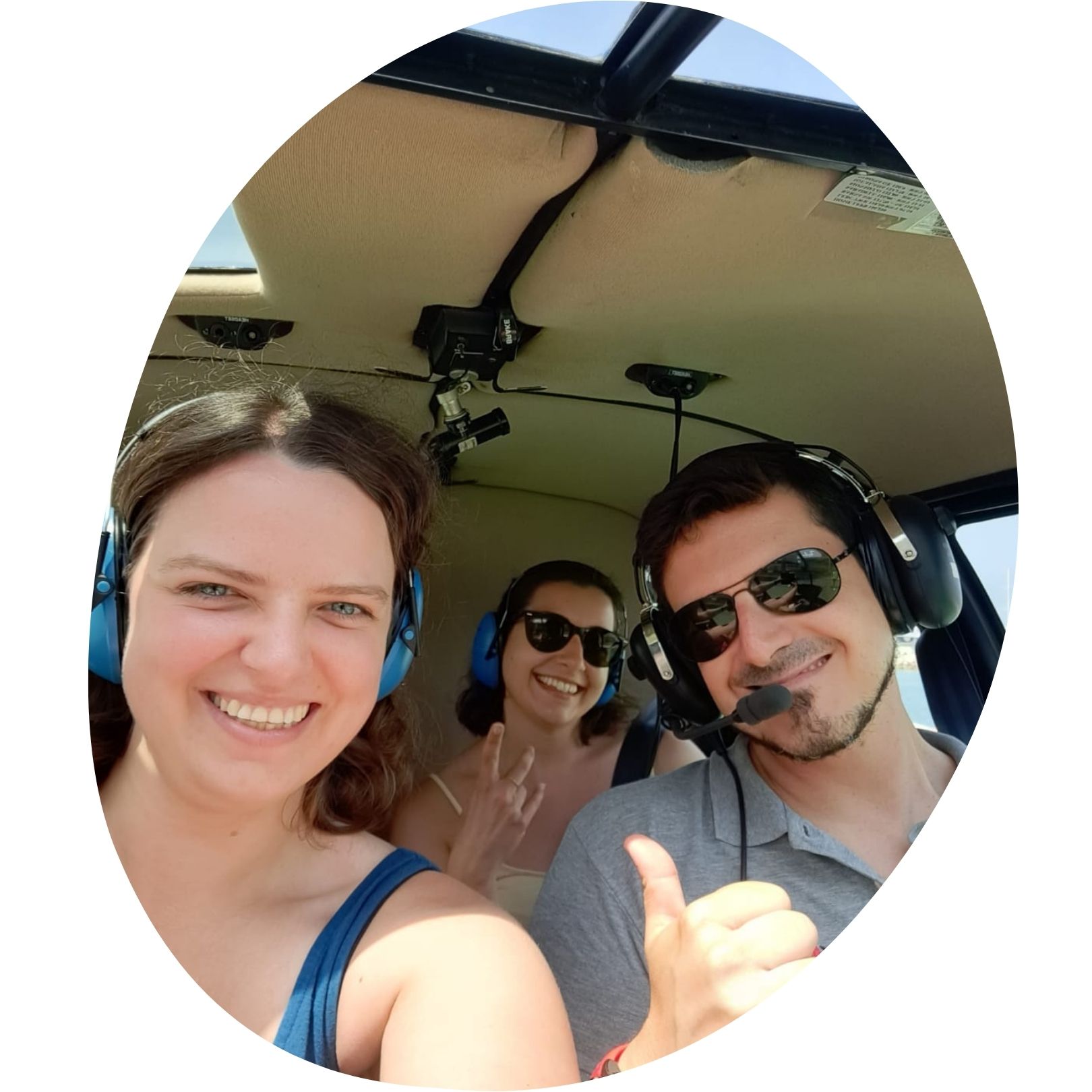 Izzy – "I would highly recommend! The tours organised by Solo Female Travelers Club are worth every penny!
I just came from Barcelona & Costa Brava tour and it was life changing! We visited many hidden gems, not only the well known landmarks (those everyone can visit on their own). It's undescribable how fantastic the people were, how well the tour was organised, how amazing hotels, food and drinks were and how passionate and kind-hearted our guide Ariadna was. Meeting other travelling women and listening to their stories was magical and I'm sure we've all ended the trip as a family. I would rate it 11/10 if I could.
The tour greatly exceeded my expectations and most likely I will travel with SFTC again in the future!"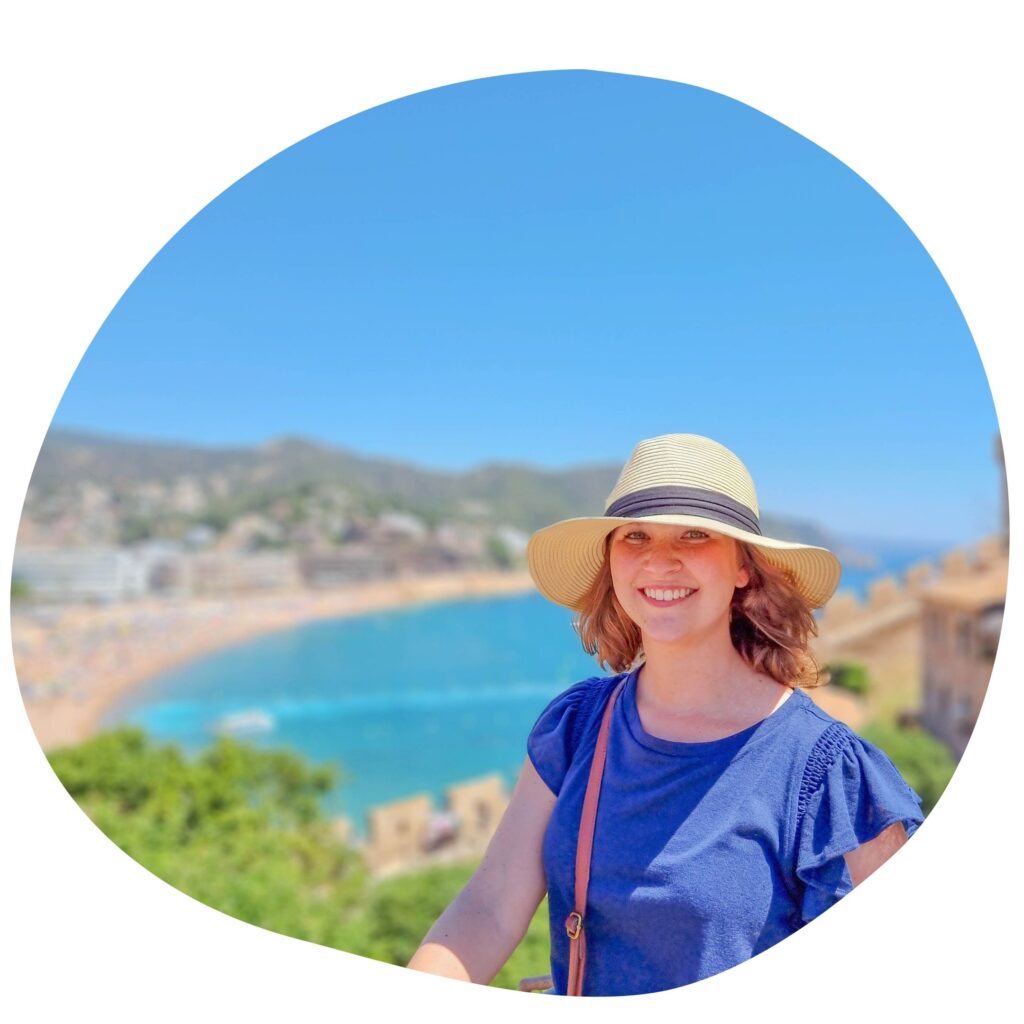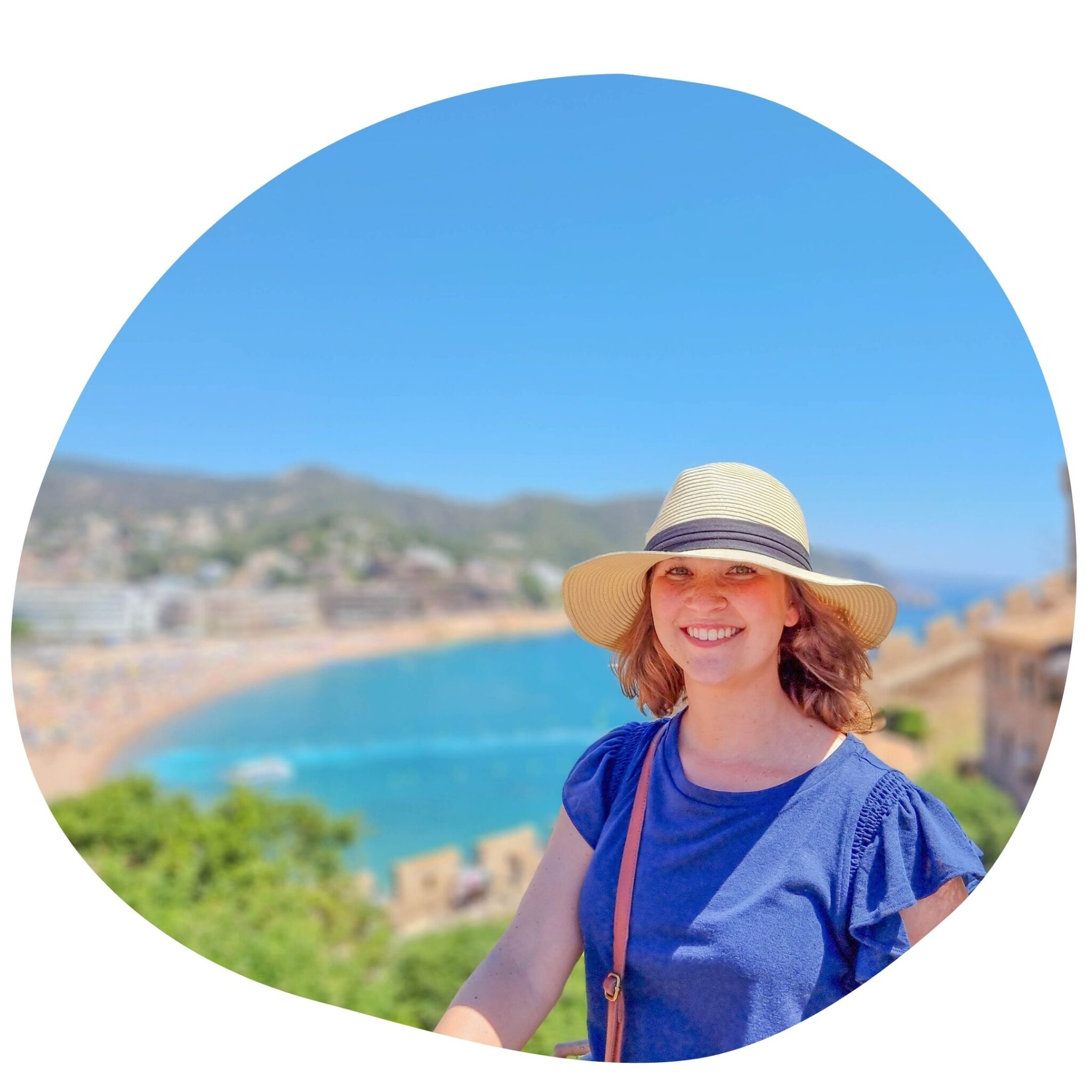 Alexia – "I would highly recommend Solo Female Travelers Club for their travel tours. I just returned from the Barcelona/Costa Brava trip. It was excellent. The accommodations were spacious. The food was more than you could ask for. I really enjoyed seeing places that were a bit more off the tourist grid. I wouldn't have even known to visit some of these places and they were well worth the trips. Sometimes I would have wanted a little bit more free time, however, I really appreciate not having to do all the planning and just going along for the ride. Mar made the trip stressless. If you are looking for a tour that is a bit more high end, this will meet your expectations."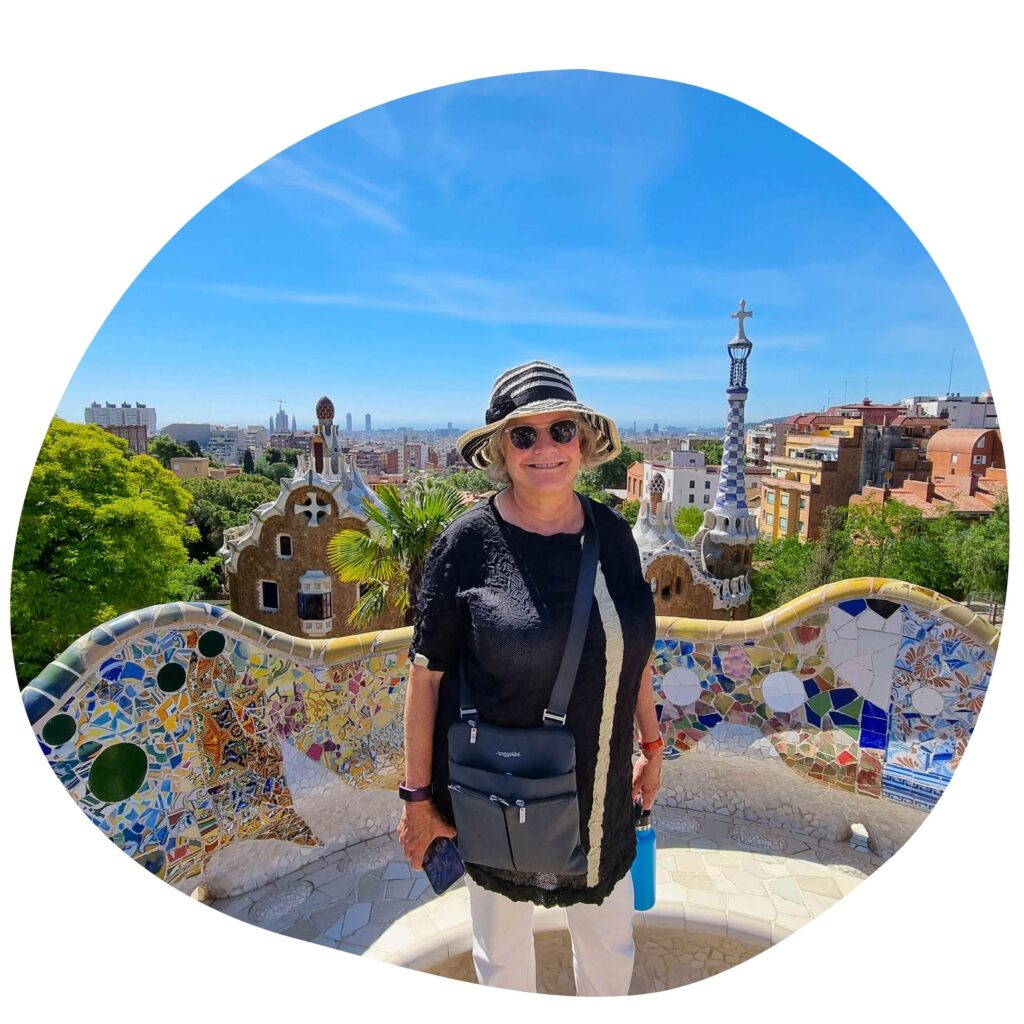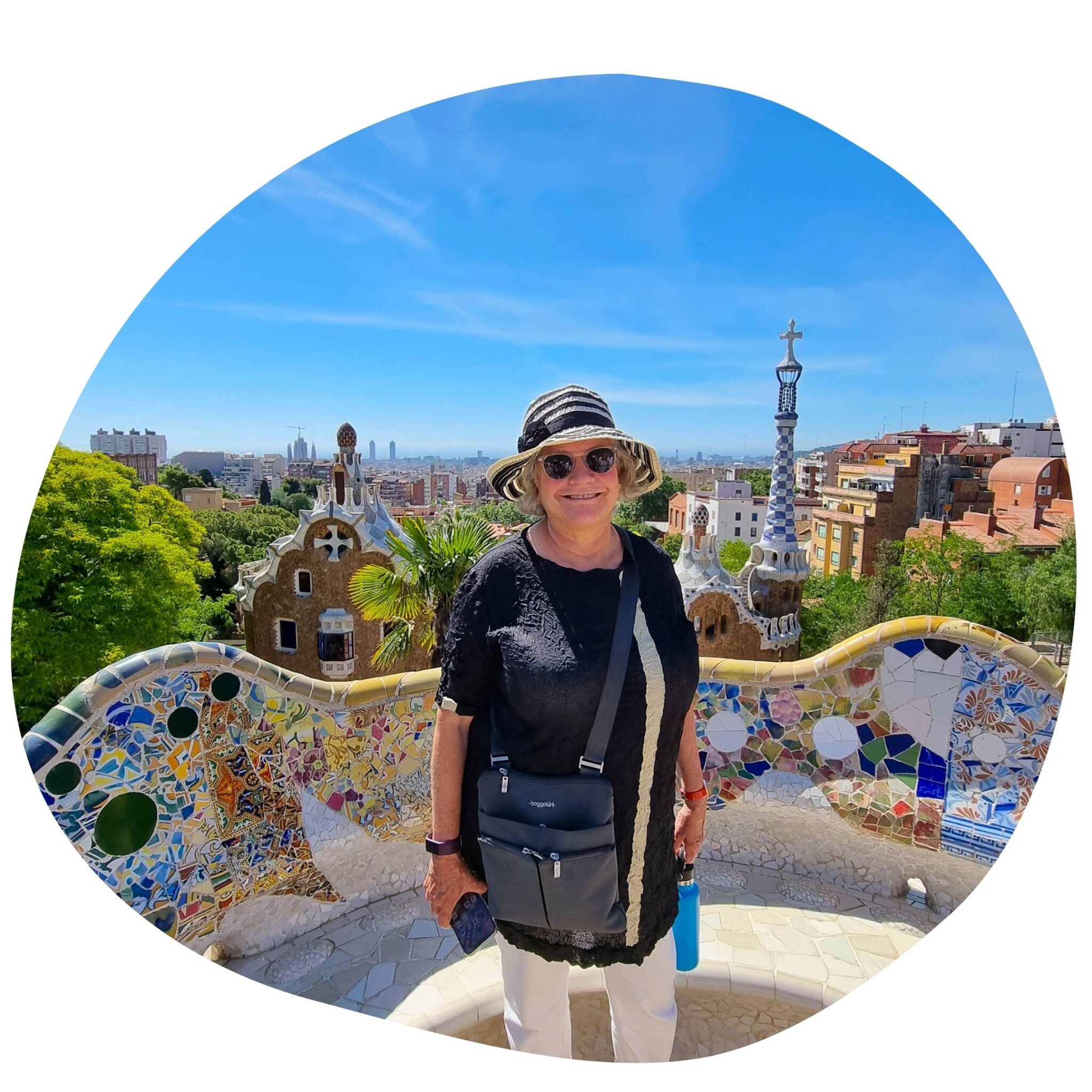 Maya – "I returned from the Barcelona/Costa Brava trip a couple of weeks ago. What a fantastic experience! Mar and Ariadne were excellent, accommodating, and knowledgeable guides. They're very generous and go out of their way to make sure all is well. The itinerary, hotels, and especially the food were all wonderful. I loved the balance between days in Barcelona and the small villages and other places that you're less likely to visit on your own. Go early and/or stay late to see more of Barcelona—there's so much to see and do. I highly recommend Mar's and Meg's tours. And I love the company's philosophy of promoting employment opportunities for women in each of the countries they visit."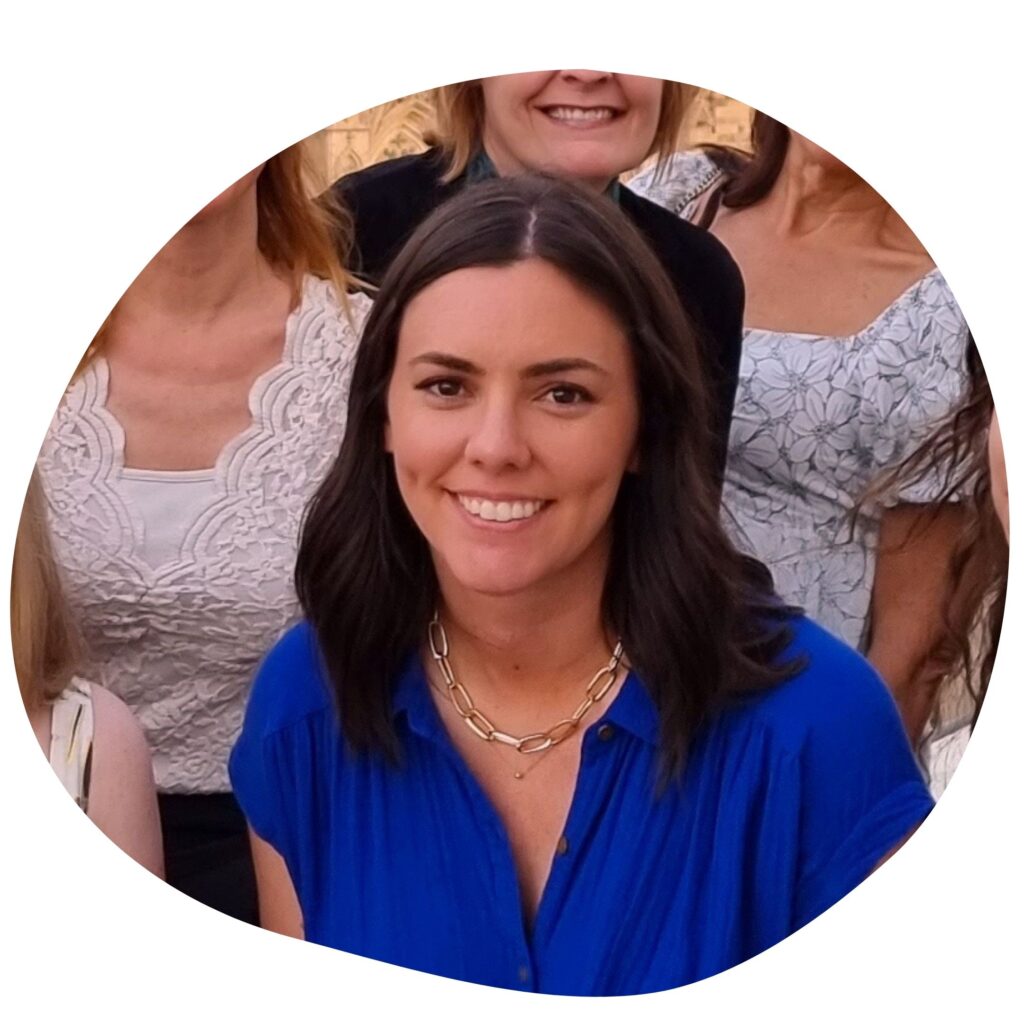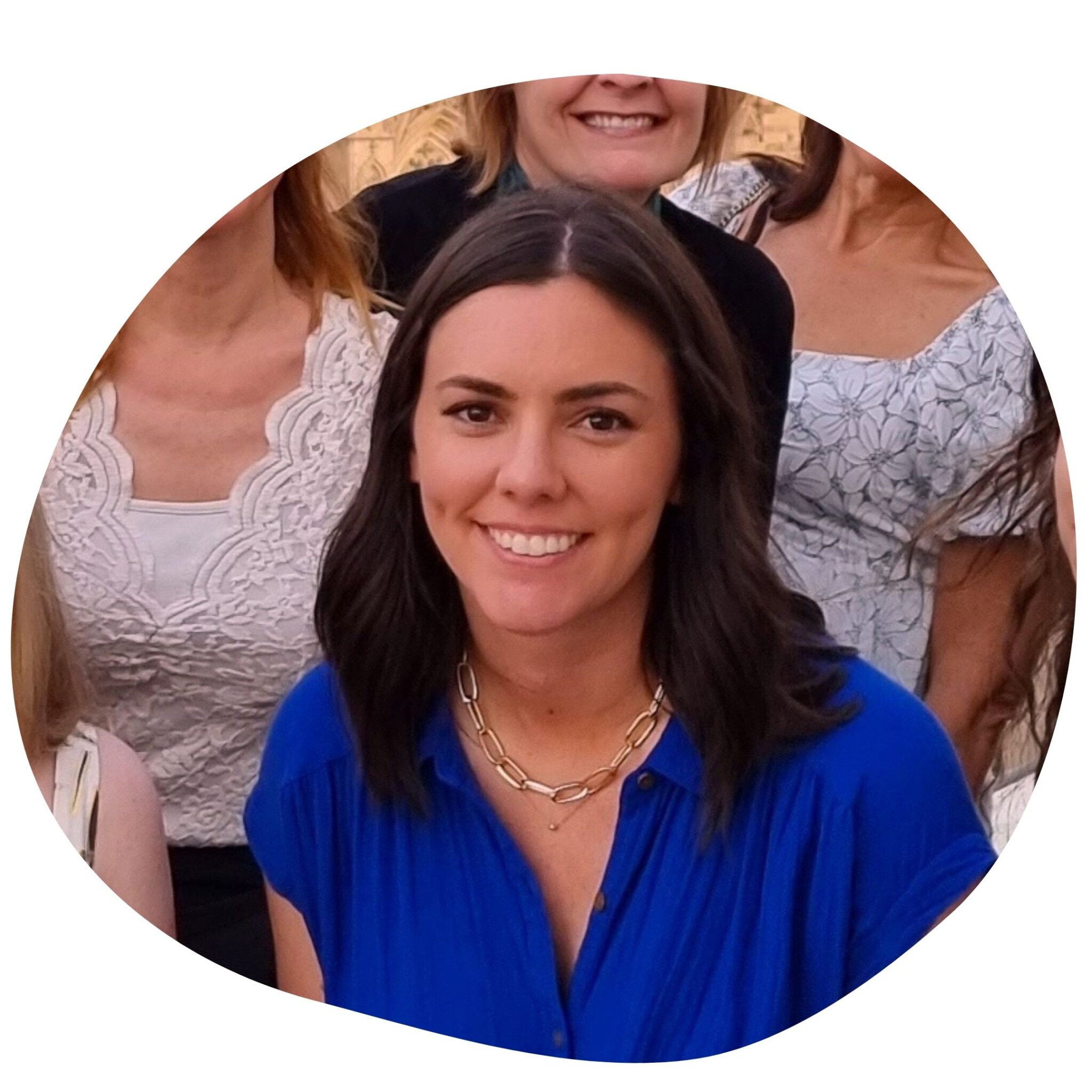 Laura – "I traveled to Barcelona & the Costa Brava with Solo Female Travelers, and it was a great experience! For my first international solo trip it was great to have all the things the group offers: private transfers between locations, AMAZING meals at the best restaurants, a knowledgable local tour guide (hi Ariadna!), and visits to places off the beaten path that you wouldn't even know about if you had planned the trip yourself. An unexpected benefit of traveling with a group: I unfortunately became ill, but I felt safe and taken care by Mar and the rest of the group. Mar even delivered Churros & Hot Chocolate to my hotel room so I wouldn't miss the experience! I definitely am planning to travel with Solo Female Travelers Club again… highly recommend!!"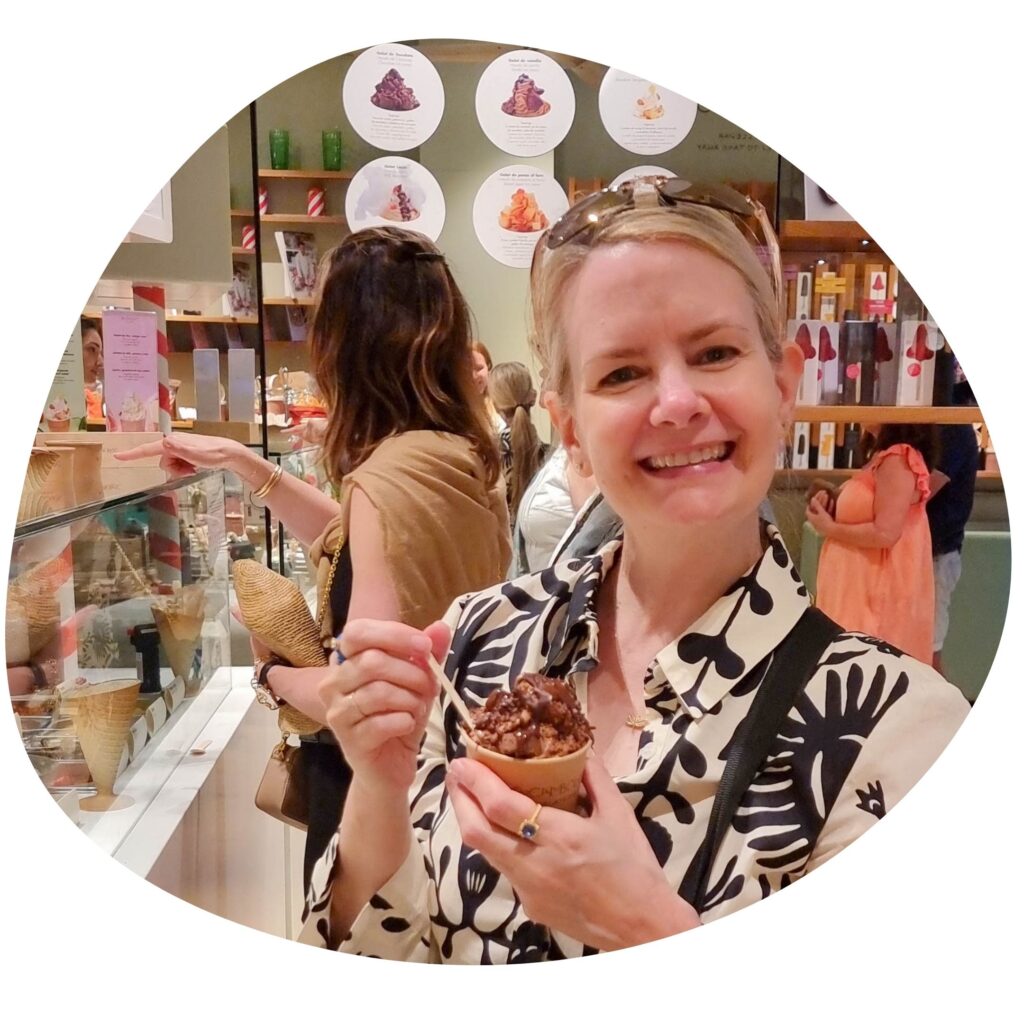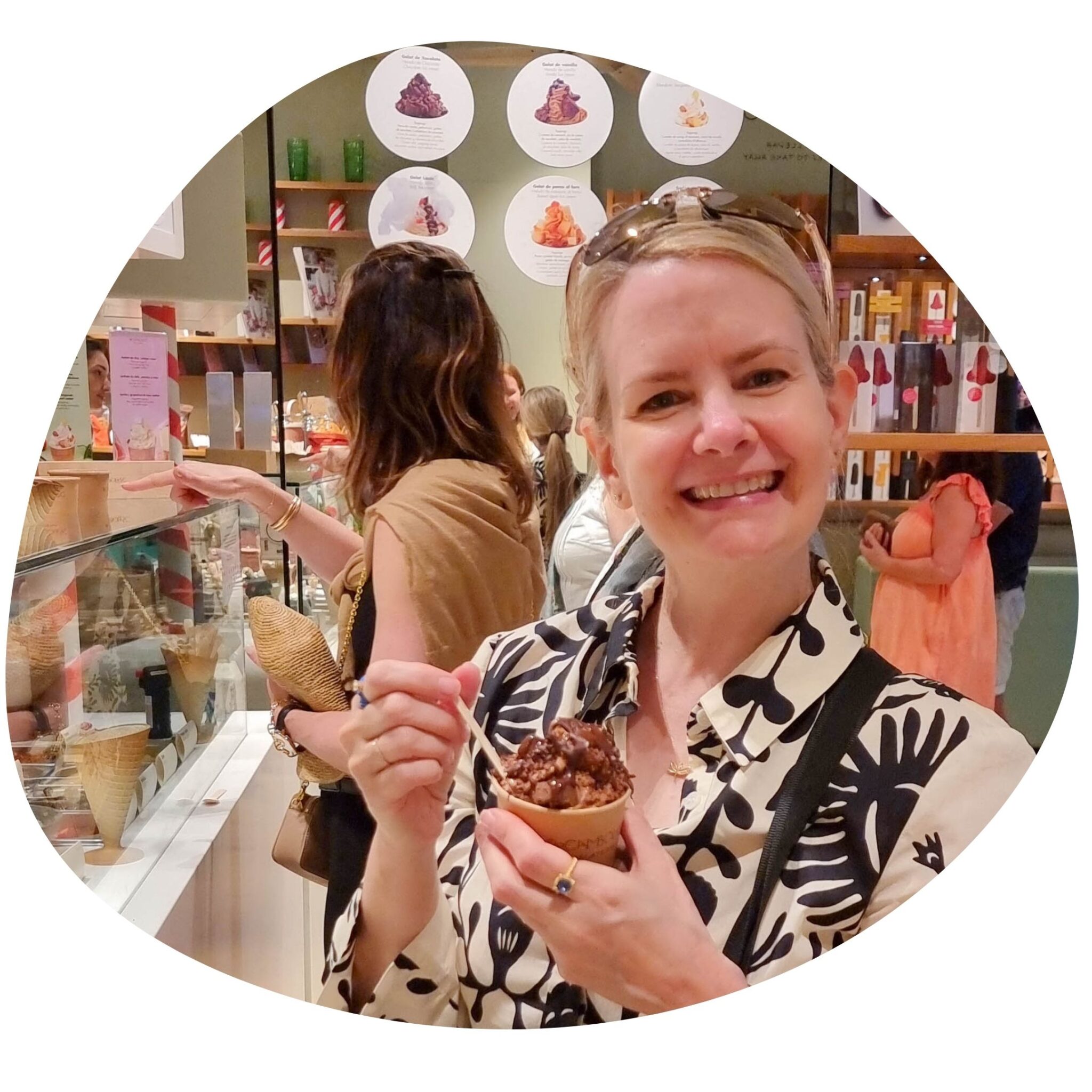 Melanie – "My trip to Barcelona with Solo Female Travelers was excellent! Mar and Ariadna were amazing guides, the food was excellent and we really got to experience things that were local and felt special. I'm headed to Greece next year and can't wait to go on even more trips with this fabulous tour company!"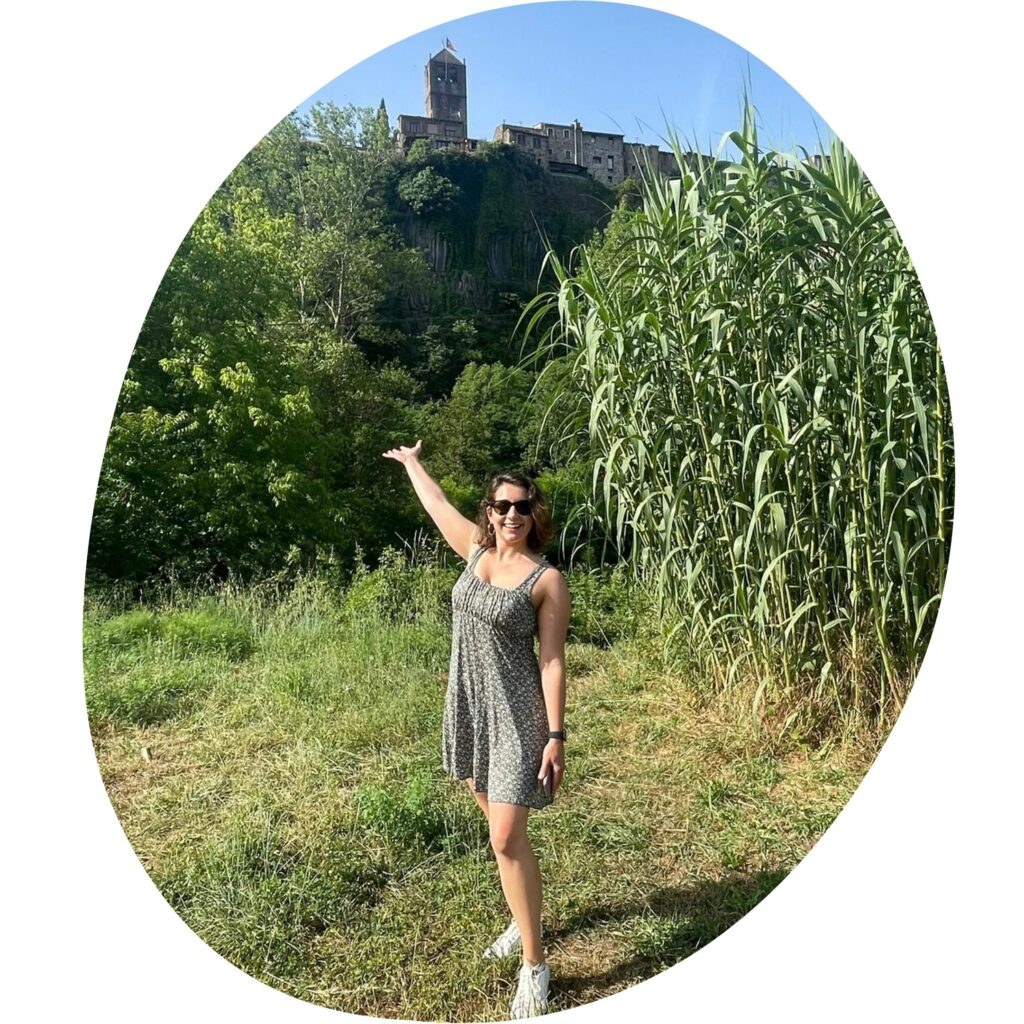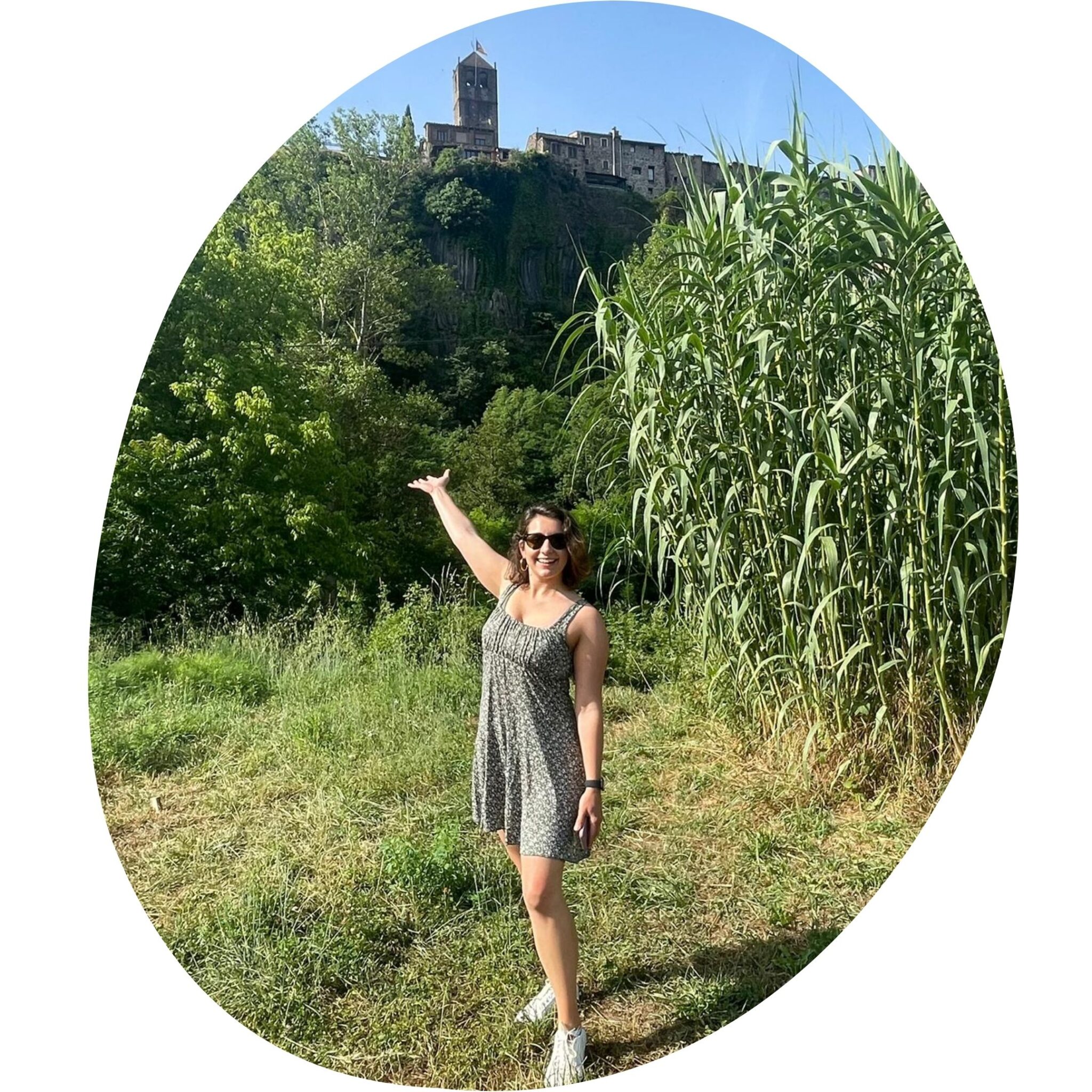 Katherine – "10/10 This trip was incredible! I went on the Barcelona & Costa Brava trip with a group of amazing ladies, lead by the most wonderful tour guide Adriana. From the food, the wine, the excursions, and the hotels, everything was beyond my expectations. Worth every penny! Mar was so helpful all year leading up to the trip and made me feel prepared for the trip!
If you want to see the world but need a little help navigating your trip the Solo Female Travel programs are an amazing way to go!"
---
Inclusions
✔️ 7 Nights in shared twin accommodation in 4/5* hotels. We pair you with another traveler so you don't have to pay a single supplement
✔️ All activities and entry tickets as mentioned in the itinerary for Montserrat, Park Guell, Museu Dali, Girona Cathedral
✔️ Where available, entry tickets to attractions will be on "skip the queue" basis
✔️ Daily Breakfast. Lunch on Day 2 to 5. Dinner on Day 1, 6 and 7
✔️ Wine, beer and refreshments during all included meals (4 lunches and 3 dinners).
✔️ Transportation to and between activities as listed in the itinerary in a small minibus
✔️ English speaking local drivers
✔️ Female guides and local hosts at every activity
✔️ 6 minute helicopter ride over Barcelona
Exclusions
✘ Optional activities not included in the program
✘ Lunch on Day 6 and 7, Dinner on Days 2 to 5
✘ Transportation from and to the airport in Barcelona. We can organize pick up or drop off, but local taxis, metro or airport buses are frequent, affordable and convenient
✘ Visa, if required, we can provide invitation letters if needed.
✘ Travel & Medical Insurance (Required)
✘ COVID Vaccinations Pre Arrival (Required)
✘ Souvenirs
✘ Tips for Drivers and Guides (at your discretion)
✘ Departure COVID Testing. If required which we can help organize
Payment Info
June 2023 (with photographer)
3,595 EUR
Payment Plan:
30% deposit to secure your spot (non refundable*)
Final balance due 90 days before departure
*The initial 30% is refundable if the minimum number of guests is not reached. By joining our trips you agree to our T&C.
---
Book One of 14 Spots
Interested in joining us in Barcelona – Costa Brava? We are keeping the group to 14 guests maximum so don't wait up. Select your package below and click the Book button or pick a time to book a video call with us and get all your questions answered. Note: Please do not book any flights until the trip is confirmed.
IMPORTANT: Due to the nature of the trip and the many traditional gastronomic experiences, we are unable to accommodate severe food allergies. If you are unsure, please reach out before booking.
4th to 11th June, 2023 (Photographer
onboard)
Select package from the below drop down, and click the Book button
---
Credit card payments carry a 3% surcharge. Wire transfer details are available via email: community@solofemaletravelers.club.
Let's Talk!
Have questions? Pick a convenient time and date below to talk to us live, we'd love to meet you!
---
Tour gallery
---
Frequently Asked Questions
This is a trip of a lifetime and we know there are many things you'd like to know more about.
What are the COVID measures in Catalonia and how will you ensure everyone is safe?

We care deeply about the wellbeing of our guests and our trip follows all local regulations. We require our guests to be fully vaccinated to join the tour so that we ensure the safety of everyone on the trip.

We will also monitor the situation for changes in regulations and COVID specific rules both at the Spanish level and at the level of Catalonia. In case a departure negative Covid is required, the itinerary may change to allow for enough time to receive the results.

At current time, travelers from any nationality are allowed into Spain with proof of vaccination. Full details of current COVID restrictions in Catalonia can be found here. As of February 1st 2022, your last dose of any approved vaccine needs to be within the last 9 months to remain vaccinated in Spain.

Note: Spain has different regulations at a country level and at an Autonomy level (eg. Catalonia being an Autonomy) so please do check with the official website for Catalonia mentioned above.
What if I cannot travel because of COVID restrictions?

Once the 30% down payment is made, the trip is non refundable unless there are travel restrictions imposed by the Government of Spain that force the cancellation of the trip. In that case, the trip will be moved to a later date.

We require all guests to purchase travel insurance that covers unforeseen circumstances which would prevent them from traveling, and this is how you would recover your costs from needing to cancel. Please read our Terms and conditions here.
Do I need a visa for Spain?

Most travelers do not need a visa for Spain. In cases where a Schengen visa is required it will be issued by the Spanish embassy in your country of origin.
What is included in the trip?

For this trip we have opted to include special activities and meals and leave free time for every guest to customise their experience, after all, our trips are aimed at solo female travelers and we all like to have a bit of me-time.

All inclusions and exclusions are detailed in the section above. This trip includes 7 breakfasts, 3 dinners and 5 lunches and does not include 4 dinners and 2 lunches. Depending on your arrival and departure times, there may be other meals that you should consider (eg. if you arrive in the morning of Day 1 or depart in the evening of Day 8). Alcoholic beverages are not included except for the drinks during the Welcome and Farewell meals, the tapas & wine / vermouth gastro-tour or the wine tasting lunch at the winery.
Can I have a room to myself?

All costs above are considered on a sharing basis with two guests per room in twin bedding; we will pair you with another solo female traveler on the trip. If you wish to have your own room, a single supplement of 400 EUR applies.
Can special dietary requirements be accommodated?

Because of the nature of the trip and the many foodie experiences that are shared and involve dairy, eggs or meat (cheese, paellas, tapas, etc.) it is not possible for us to adapt the tour to suit veganism.

If you suffer from a severe allergy, please reach out to us to discuss before booking. We are unable to accommodate life threatening allergies to some food items that are common to the Mediterranean diet and present in the kitchens of the small businesses we will visit.
I want to bring my partner to the trip

This is a female-only small group trip specifically designed for women traveling on their own. If you wish to travel with a female friend, partner, family member, etc. they are absolutely welcome, however we are not able to book male travelers on this trip.
I want to bring my daughter

How wonderful! If your daughter is above the age of 16, we will be glad to have her with us.
Will the guides be female?

Yes, this trip will be hosted by Arianna, our local guide specialised in Barcelona, Girona and Costa Brava. Wherever possible we have engaged the services of female guides. The only exceptions to this are the vermouth, wine & tapas tour on Day 6.
What medication do I need to take for a trip to Catalonia?

Catalonia has one of the best healthcare systems in the world and there aren't any specific diseases you need to get a vaccine for (barring COVID). However, it is a good idea to visit your doctor and get refreshers for vaccines such as tetanus.
What should I pack for this adventure?

You can see our detailed summer packing list here.

Since this is a trip that has a lot of inbuilt walking tours, comfortable walking shoes are a must. Summertime in Catalonia can be really hot so light linen clothes, flowing dresses and a hat are welcome; sunscreen a must. We recommend bringing a light cardigan for the evenings and a swimming suit as there are lots of opportunities to enjoy the beach or hotel's swimming pools.
What happens if I get sick?

The prospect of getting sick while alone in a foreign country is daunting, and this is why we require all our guests have comprehensive travel and medical insurance that includes international evacuation. Should you fall sick, we will escort you to the nearest medical facility so you can get the help you need.
What travel and medical insurance should I get?

While the cost of medical healthcare in Spain is really affordable, travel and medical insurance is mandatory to come on our trips and we recommend you get the most comprehensive coverage that includes international evacuation. We recommend checking with an aggregator such as Travel Insurance Master to compare quotes and coverages.
Can I make various installments for this trip?

Our payment plan includes 2 instalments: a 30% payment to secure your spot, and the remaining 70% payment 90 days before the trip. If you wish to make more payments that is also possible.
Can I pay by credit card?

Yes payments can be made by credit card (additional fee of 3%) or by wire transfer.