On this page, we answer some of the most commonly asked questions but you'll find trip-specific FAQs a the bottom of each trip page for specific trip FAQs.
Navigation: See what's in this post
Why SFT Tours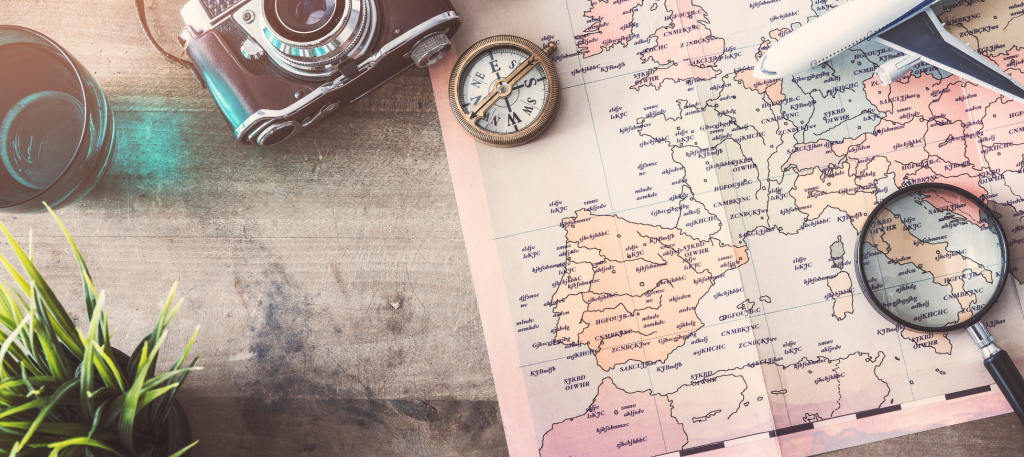 What makes SFT Tours unique?

All small tour companies claim to offer the best small group trip, what makes us unique is that we know exactly what women want when they seek to travel in a small group, not just because we have been traveling on our own for more than 20 years to over 150 countries combined but also because we lead a community with more than 100,000 women from all over the world who discuss solo female travel every single day.

We browse through thousands of conversations every day, we conduct research studies, we listen, we understand. We know what you want even before you realise you do.

All our trips are designed by solo female travelers for women to come on their own and are focused on providing you an immersive experience in the company of local women. We are female-powered and we empower both our guests and the local communities in a small cozy setting; come a traveler, leave a friend.

We don't rush you through check lists and landmarks, we let you sabor the destination, and we give you some free time to make your trip, yours. After all, we are solo travelers at heart and need some me-time.

We take you places we know VERY well; either we have visited many times, have lived there, worked there or come from there. You won't find cookie-cutter itineraries on our list of trips, instead, you'll explore places you never thought of or see popular destinations through the eyes of local women. Even famous places like Barcelona or Tuscany have a local hidden side and we want to help you discover it.

Because we know what you want and we love traveling, we can design trips that are just amazing. Read more about what makes us different in the Why us section.
What is your mission?

Our mission is to empower women to travel the world solo, safely and on their own terms.

We do so with a 3-pronged approach: Tips, tricks and resources on our Solo Female Travelers website, a set of online courses under the umbrella of Empowerful for women to stay safe on the road and our portfolio of SFT Tours, which help bridge the gap for the cases when solo travel is dangerous, challenging or expensive.
Our guests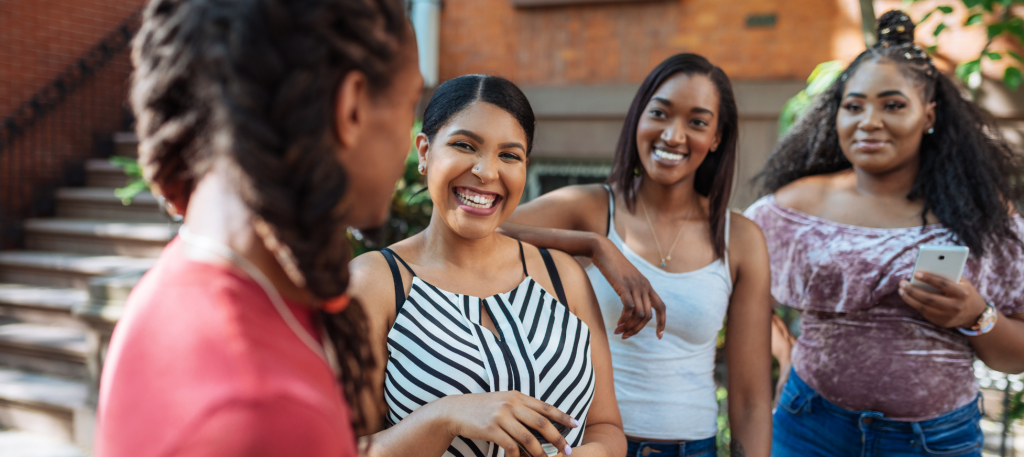 Why only womxn?

We decided to focus on female-only and female-powered tours because we wanted to support womxn and offer extraordinary experiences by womxn and for womxn. We wanted to bridge cultures by bringing together womxn from around the world to learn from each other.

We know that great things happen when we get together and we want to recreate some of that magic on our trips.

Our guests come alone and leave with new friendships; they come with an open mind and leave with countless stories to share. They may have joined solo but they have newfound travel buddies for their next adventure and a new understanding of the world around us.
When you say womxn, what do you mean?

Womxn is a term we use to include all self-identifying female guests. We know the term womxn is not understood in the same way by everyone but to us, it refers to female guests and excludes male guests.

SFT Tours is an inclusive company and we welcome everyone. If you want to read more about the womxn term here is an article that goes into its history ad presents the perspective we share.
Who comes on your trips?

Anyone and everyone is welcome.

We welcome all ages, opinions, nationalities, beliefs, ethnicities, race, etc. Our guests are married, single, divorced, widowed, stay at home mums, high-flying professionals, entrepreneurs, businesswomen, computer nerds, outdoors lovers, beach bums, dreamers, chefs, drivers, consultants….you name it.

We don't ask our guests what they do for a living but our itineraries and philosophy attract a certain type of person who is open-minded, friendly, keen to learn, a lover of a good adventure and of the good life, and someone who is not afraid to conquer her fears. Our guests enjoy luxury lodges as much as they seek real adventures where they can get down and dirty.

As per the SFT Tours team, our co-founders are from Australia and Spain and have jointly visited 150 countries, more than 50 on their own, and have lived in 10 countries. Most of our local guides are in their 30s and 40s, some are married, some are single, some have children and some don't, some are Christian, others are Muslim, Hindu or agnostic… in one word, we are multi-cultural too!
Why solo?

Our roots are firmly grounded around solo female travel, this is where we were born in July 2015 and this is where our community thrives.

We know that many women travel solo because they prefer it and many others because they can't find a suitable travel buddy. You told us so in a Solo Female Travel survey.

Regardless of the reason why you travel solo, we wanted to create a space where solo travelers were the focus rather than the exception, so you never have to pay a single supplement again and where making new friends and meeting strangers is the default for everyone and not a meal-time activity you find yourself forced into.
Can I bring my partner or a friend on a trip or are your trips for solo travelers?

By all means, the more the merrier!

While we design the trips with solo female travelers in mind, you don't have to come solo, you can bring a friend, family member or female partner and share a room with them.
I want to bring my daughter

How wonderful! Our minimum age is 15 or 16 depending on the trip, if she is above this age, we will be glad to have her with us.
What is the average age of your guests?

We do not have any age restriction. This fact is not an afterthought, but a conscious choice. While we know that we all want and need different things at different stages of our life, we also know that women seek the same regardless of their age.

And to be honest, some of the most interesting and enriching conversations we have ever had happened when there was a diverse group of people coming together. This diversity in age brings new perspectives and opens the mind, and that is what travel is all about for us.

Not convinced? Spend some time in our online community and you'll see what we mean!
What is the size of your trips?

We keep our groups rather small and some of them go ahead with as few as 6 guest. Our maximum number of guests per trip is 14 but very few trips accommodate as many guests. For example, our Mongolia trip has a maximum of 10 guests and our Maldives Sailing trip no more than 7.
Our commitment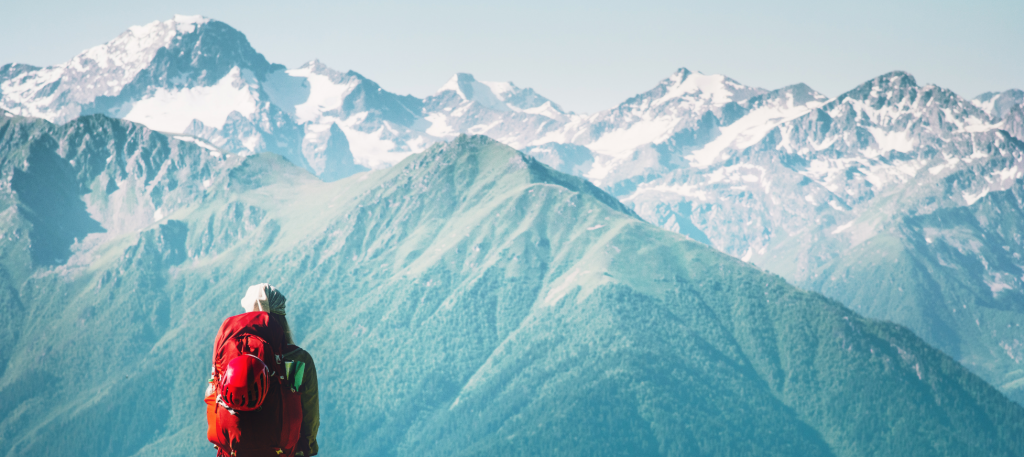 Are all your guides female?

We strongly support women in the tourism industry and do our best to meet them and celebrate them. Wherever possible, we engage local female guides to lead our tours, even if that is often really difficult.

By employing female guides, we make the profession viable for women and contribute to creating more female guide role models for girls. We also provide our guests with the opportunity to meet local women and learn about life at the destination by interacting with them. It is this cultural exchange that makes travel a unique passport to peace and understanding.

In some very specific cases, we engage the services of male guides or couples where they hold particular knowledge about a destination or activity.

For example, in Barcelona you will meet the son of one of the most important vermouth families in Spain who will take you on a guided gastro-tour of the city and in Tuscany you'll be escorted by Arianna and her husband Alessio, though she is the real soul of the experience.
How do your trips help local communities?

We believe that travel can be a force for good and we work with local travel companies in almost every country we offer tours in. We believe that, by doing that, we can help make a difference and ensure that the tourism dollars benefit the local communities.

We rarely bring outside guides to lead or host our tours and work with as many locally-owned lodges, hotels and tourism businesses as possible. Each trip's FAQ contains details of our local operator so you can read more about them and understand their local roots.

On some trips, the cost includes a direct donation to a local not for profit organization that aligns with our values. These are usually female powered and focused on advancing more women to equality.

For example, on our Kilimanjaro Trek, we devote $200 of the trip cost to Tanzania Women Guides Foundation, an organization led by our trip host and which focuses on training more women to become guides.
Our flexibility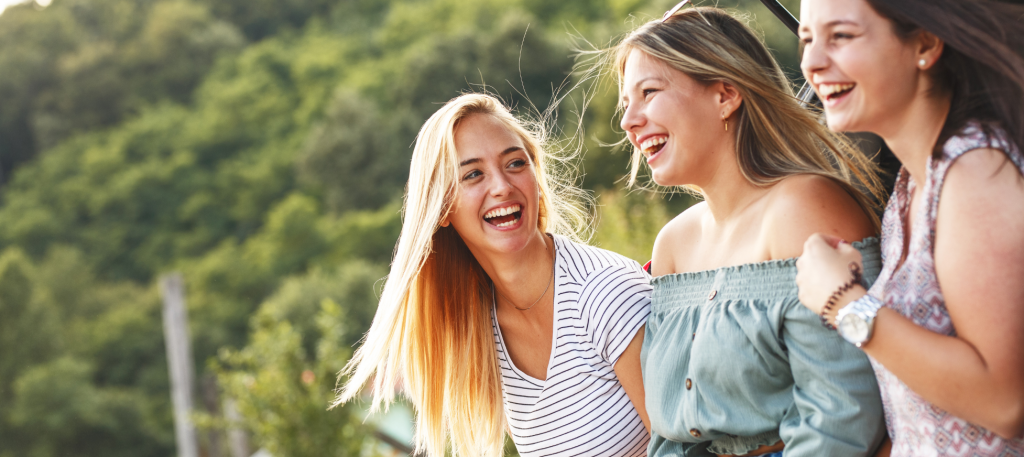 Can you accommodate dietary restrictions?

We aim to accommodate guests requirements as much as possible and we can typically make sure that vegetarians, vegans and celiac guests are well catered for. However, this is not always possible and some trips, such as our Mongolia moto tour or our Tuscan gastronomic trip, due to their nature, make this a challenge.

Please discuss your requirements at the time of booking so we can make sure you will have an amazing time.
Can I have a room to myself?

Our tours are designed for solo female travelers and hence, all prices are considered on a sharing basis with two guests per room in twin bedding to avoid single supplements. We offer the option of upgrading to a single room on almost all of our trips, reach out to us to find out more or check the FAQ on each trip page.
Will there be free time on your tours?

Because our trips are designed for solo female travelers, we make sure that you always have some free time to customise the trip and make it yours. Typically, there is a bit of free time daily for you to add on any activity, book a slot at the hotel spa, go wander a city on your own or choose how much or how little you want to eat.

For example, our safari tours always have free time during the day to lounge by the pool, read a book or take a nap; our immersive Barcelona and Tuscany trips have free time to wander the back alleys of small Medieval villages and evenings to add on some extra beach walks or museum visits. We don't like to rush you and we firm believers in Slow Travel so you will always have some time to take it all in.
Your wellbeing
What measures do you take to ensure everyone is safe during COVID times?

We care deeply about the wellbeing of our guests and our trips follow all the local regulations of the destination country.

In addition, we require our guests to be fully vaccinated to join our tours. A copy of the vaccination certificate is required as proof no less than 14 days before the start of the tour.
What if I cannot travel because of COVID restrictions?

These are uncertain times which is why to reserve your post, we only ask for $200 or 200 EUR as deposit. This deposit is refundable if the trip is cancelled because we do not reach the minimum number of guests.

Once the trip is confirmed, an additional deposit of typically 30% (some trips may require higher payments) is required. This deposit is not refundable but will be used as a credit for the same trip in the future if we need to cancel.

If a trip cannot go ahead after the 30% payment has been made, we will move it to a later date and all balances will be carried forward.
What travel insurance should I get?

Our trips do not include travel insurance coverage unless it is specified, such as helicopter evacuation insurance in the case of the Kilimanjaro trek. We recommend you get the most comprehensive travel and medical insurance that would cover you in the event of trip cancellation or in case you need to be evacuated.

You may check with an aggregator such as Travel Insurance Master to compare quotes and coverages and on this article we discuss various travel insurance companies and provide recommendations.
What happens if I get sick?

The prospect of getting sick while alone in a foreign country is daunting, this is why we require all our guests have comprehensive travel and medical insurance that includes international evacuation. If you are not familiar with medical evacuation insurance, you can learn more in this article.

We will request that you provide details of your medical and evacuation insurance before the trip so we can ensure you receive the required medical attention in case of an emergency.
Do I need any vaccines to join your trips?

We do not request any other vaccinations than COVID. However, you should make an appointment with your doctor to confirm any travel inoculations and other medications that you may need to take before and during the trip, including those to prevent malaria or yellow fever in the case of our trips to East Africa.

You may also check the CDC website for more details.
The important details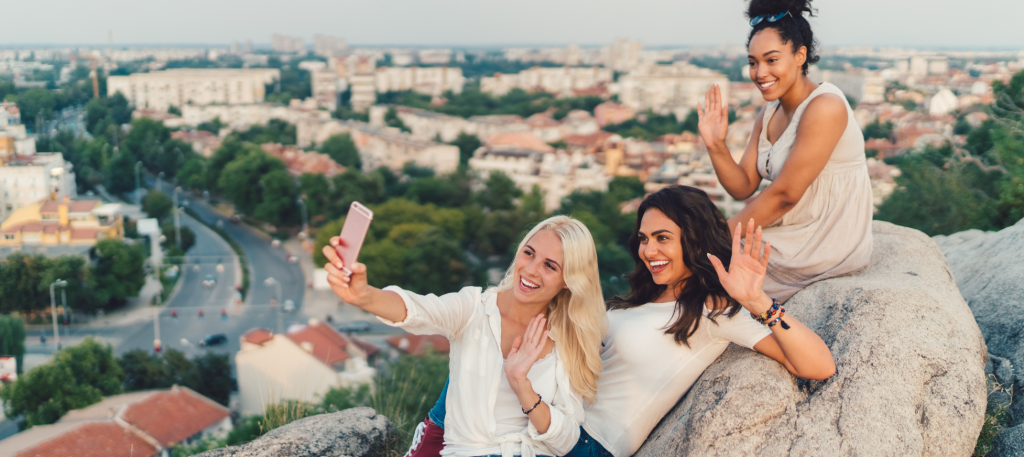 What is included in your trips?

Most of our trips are at least full board, and all activities mentioned and ground transportation are almost always included in the price. We make all the inclusions clear and transparently advertised on each tour page so there are no surprises.

In some cases, optional activities are listed and may be bookable before the trip, like with the hot air balloon safari in Tanzania or Uganda, in other cases the optional activities are to be booked directly by you with the provider, as is the case if you wanted to visit a museum in Costa Brava in your free evenings.

In cases where some meals are not included, this is to provide guests with the flexibility of customizing their trip, exploring the destination on their own or choosing to have a light dinner after a lazy and filling lunch.

None of our trips include airfare and this is because our guests come from all over the world.
What kind of photography will I be getting?

Some of our trips have a photographer onboard or include a photography pack that our Co-Founder, Mar Pages, will take during the trip. These images will be provided to you and will include a mixture of individual and group shots that are for you to take home, keep or share.
Money matters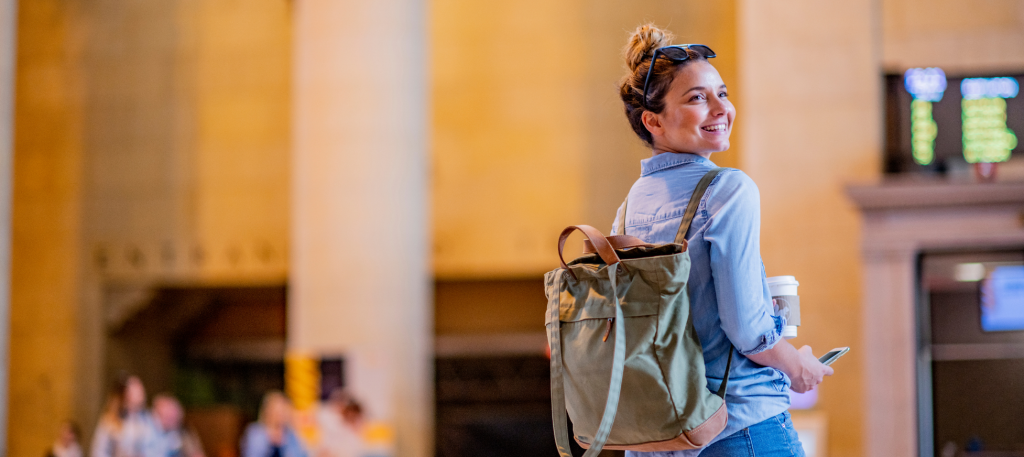 What is your cancellation policy?

You can see the terms and conditions of each trip on our T&C page here. Most of our trips require a $200 or 200 EUR Hold deposit to reserve a spot followed by a 30% payment and the final balance closer to the date.

The initial Hold deposit is refundable if the trip is cancelled because it does not reach the minimum number of guests.

Once a trips is confirmed and the 30% is due, the trip becomes not refundable, however, if the trip cannot go ahead because of changes in border controls, we would carry forward any balances paid to a later date.
Can I pay the trip cost in instalments?

Our payment plan includes 3 instalments for most of our trips: a $200 or 200 EUR Hold deposit to book a spot, a 30% deposit 150-120 days before the trip and the remaining balance due 120-90 days before the trip. You may make additional payments between the 30% deposit and the balance payment.

Note: some trips, such as our Antarctica expeditions, must be paid in full within 30 days from confirmation to avail the favorable rates, others may require higher Hold deposits, as is the case for our Rwanda and Uganda trip.
Can I pay by credit card?

All our partners offer payment via credit card, albeit usually that carries an extra bank or Paypal fee. We recommend you use a credit card to make the Hold deposit and bank transfers for the rest of the payments as this is usually the most cost-effective method for larger amounts.
Do you offer any referral bonuses or loyalty discounts?

Yes! We offer $100 discount to any guest who books more than one trip with us. Receive $100 off on the second and subsequent trip with us.
Helping you beyond the trip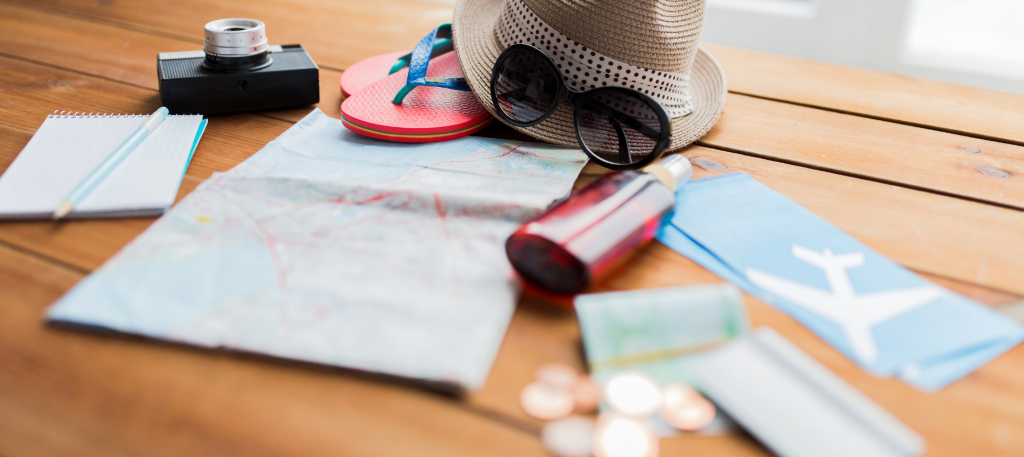 Will you send packing list before each trip?

Once your trip is confirmed, we will send you a detailed packing list with suggestions on what we recommend you take on each trip.
Do I need a visa to join the trips? And if so, do you provide visa support?

Visa and passport requirement are your responsibility but we can provide support where possible and facilitate visa requirements by making a recommendation on how best to obtain the necessary travel documents.

Additionally, in cases where a visa is required for all travelers and where permits need to be obtained locally, we will provide the necessary support via our locals partners. This may carry an extra fee.
I want to extend my trip, can you help me?

Usually, our local partners at each destination are able to help with any extensions, pre-trip excursions, hotel bookings or even flight reservations, especially in the most remote and unusual destinations. Please inquire with us.