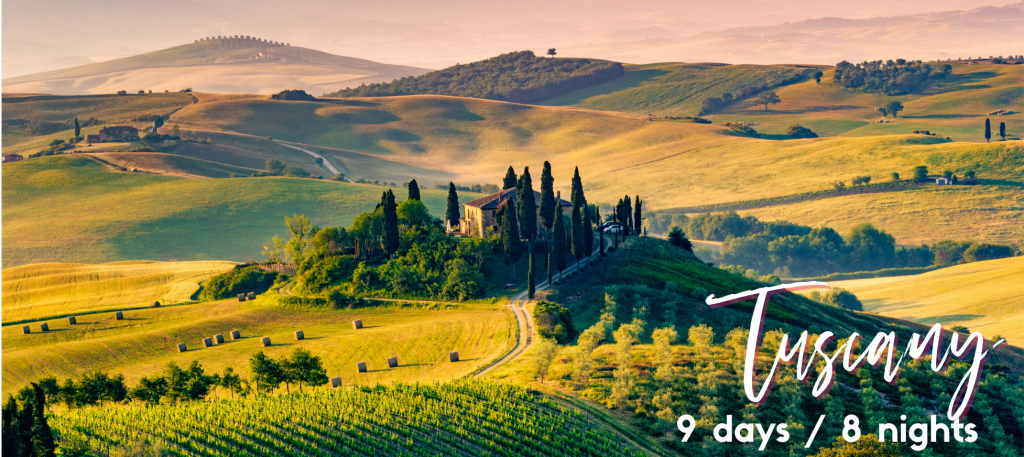 Florence & Tuscany immersive culinary and cultural journey
Florence – Siena – San Gimignano – Pienza – Monteriggioni – Montefioralle – Pizza – Pasta – Olive oil – Wine – Cheese – Truffle hunting – Opera – Festivals
An immersive trip starting in stunning Florence and continuing to Tuscany's quaint villages including 5 UNESCO-listed sites, with visits to exclusive Chianti and Brunello di Montalcino wineries, workshops with local artisans and gastronomic experiences including olive oil tasting, truffle hunting, and pizza, pasta and cheese making.
Highlights: Rooftop dinner over Florence | Truffle hunting | Pizza making | Walking tours of 8 Medieval villages | Premium winery visits | Exclusive experiences not open to tourists | Farewell dinner with opera singer | Private Tuscan villa
No single supplements* | 14 spots | Slow immersive travel | Farmhouse life
*Prices per person, we pair you with another solo traveler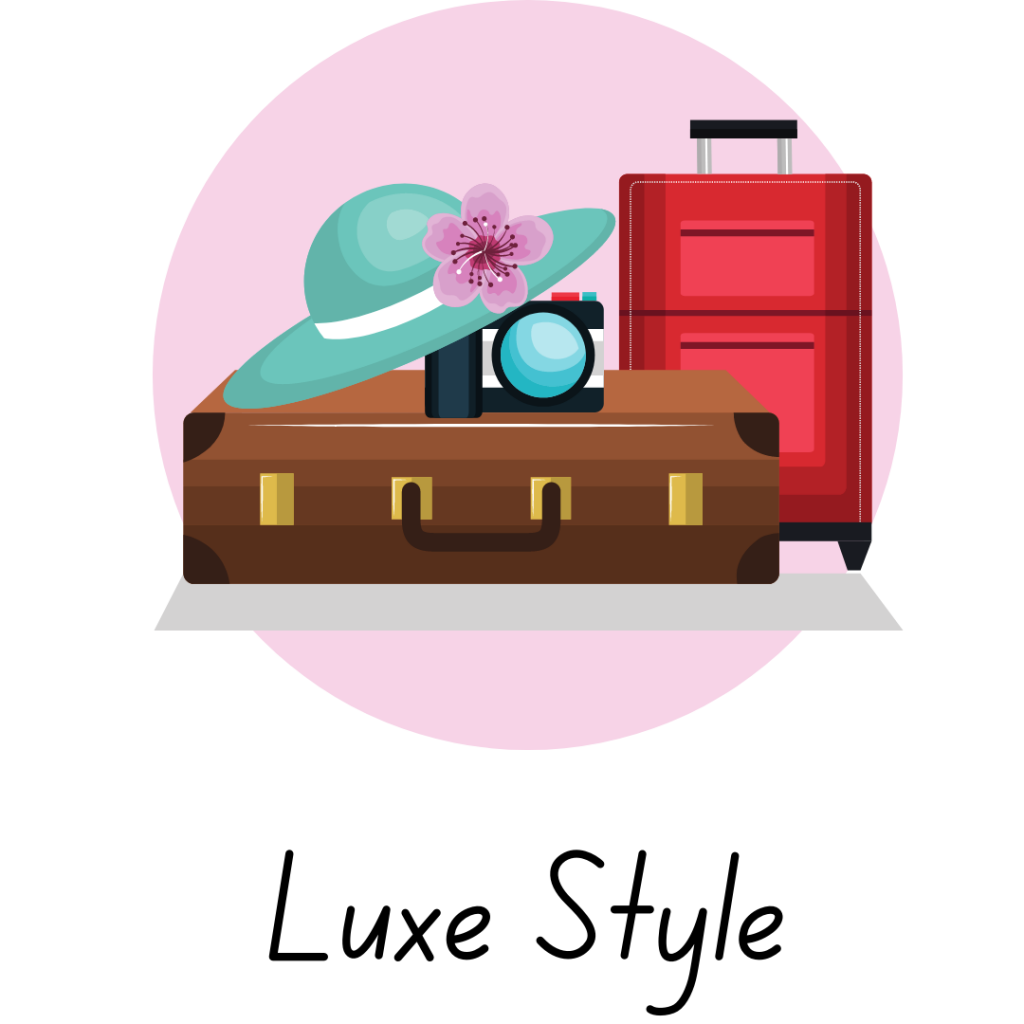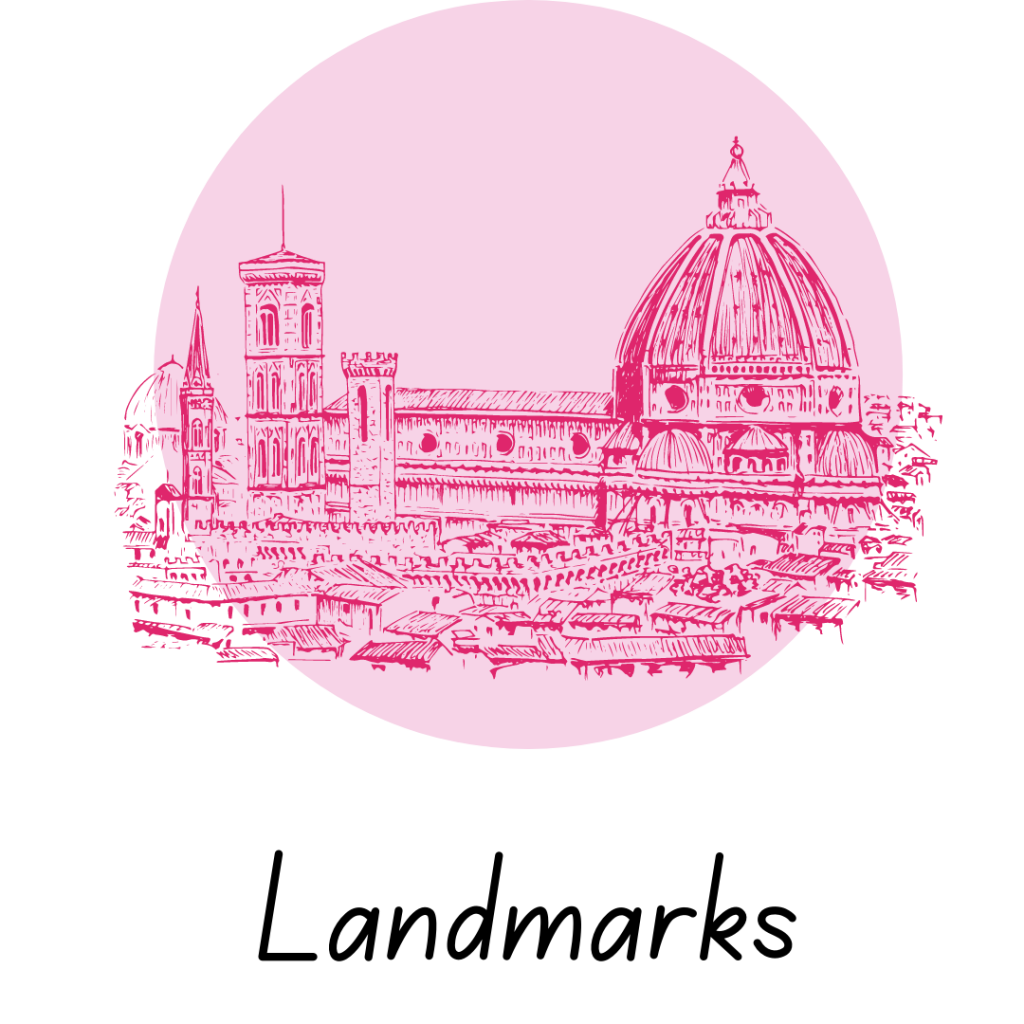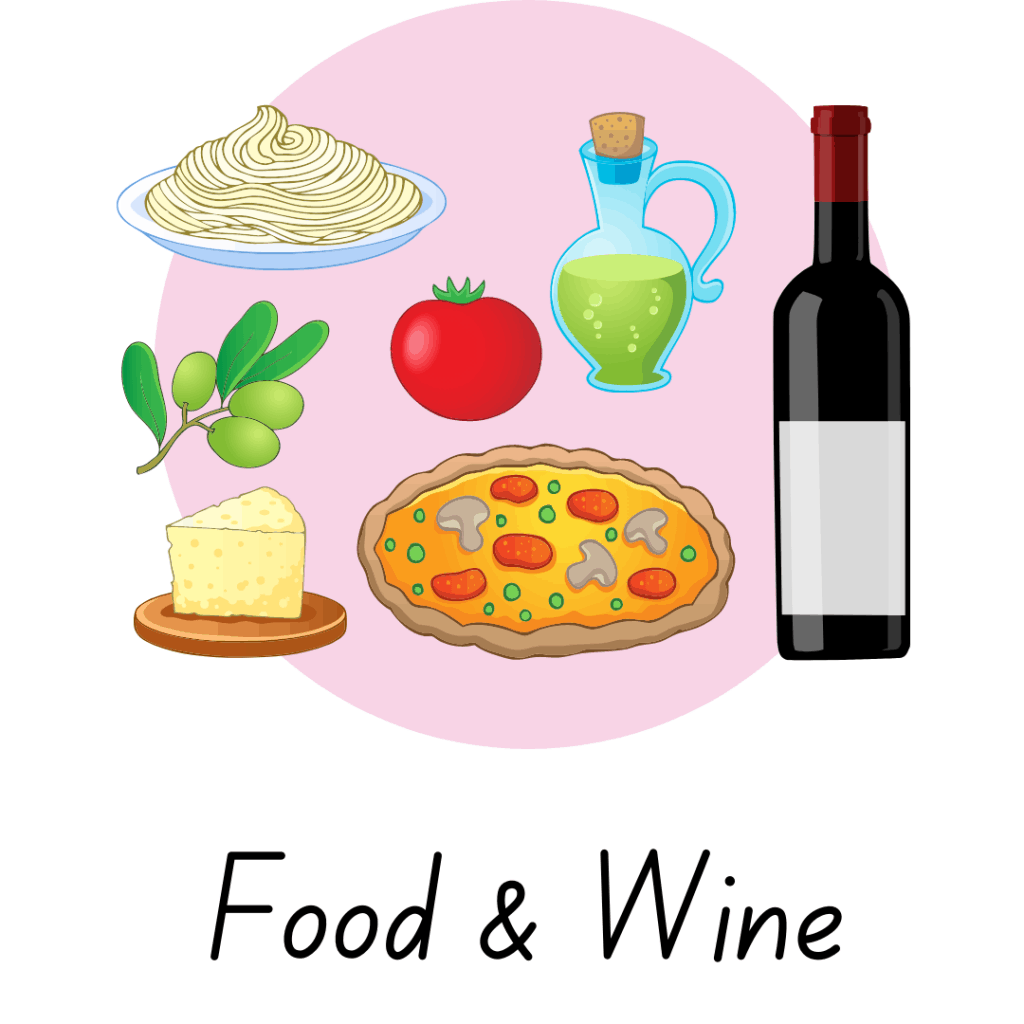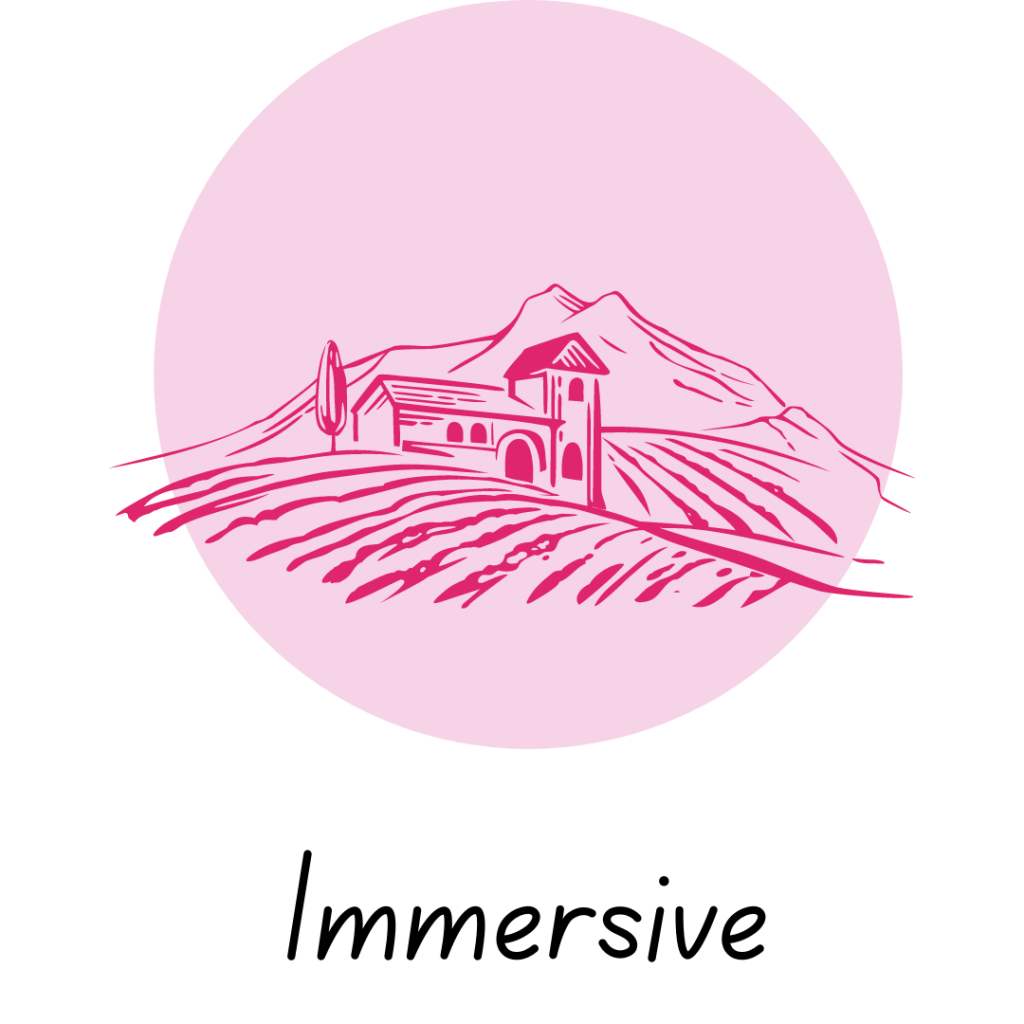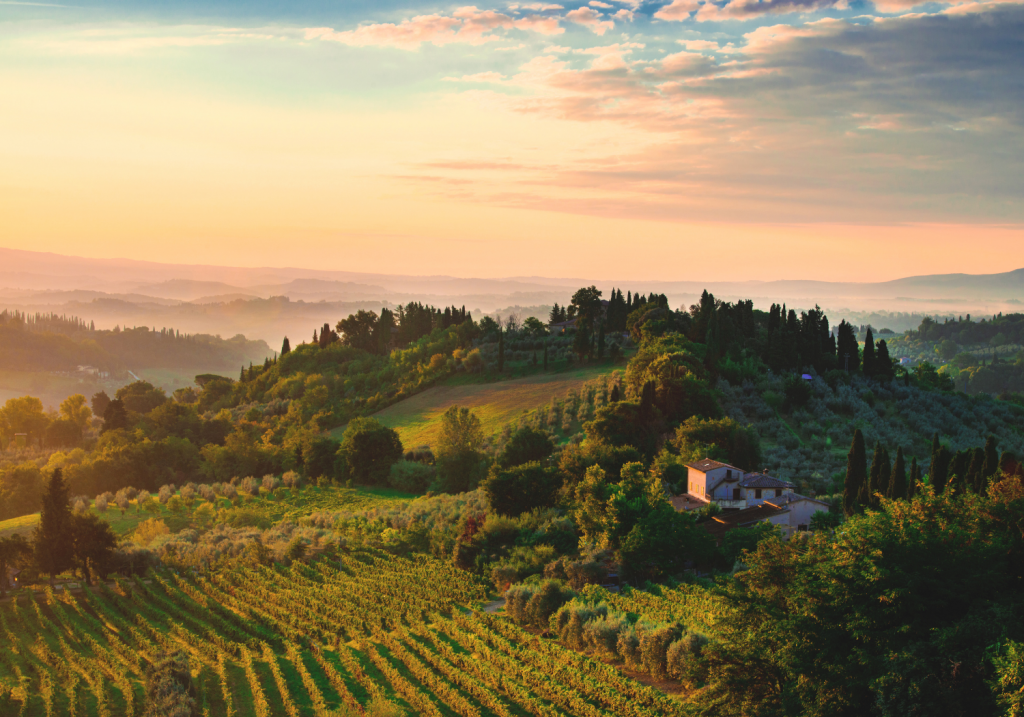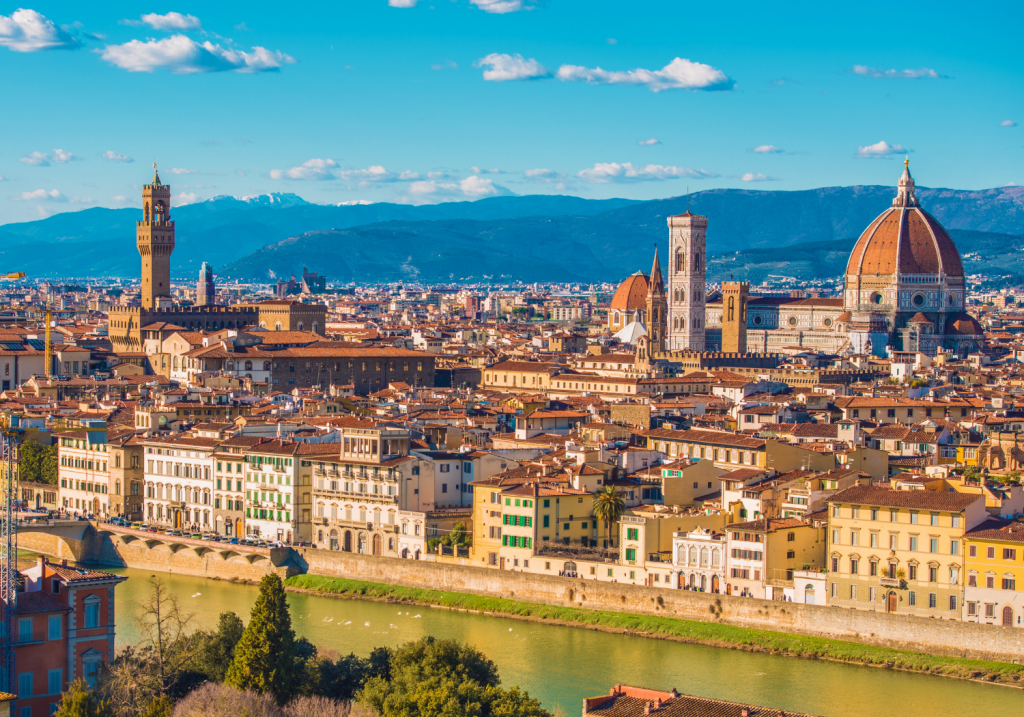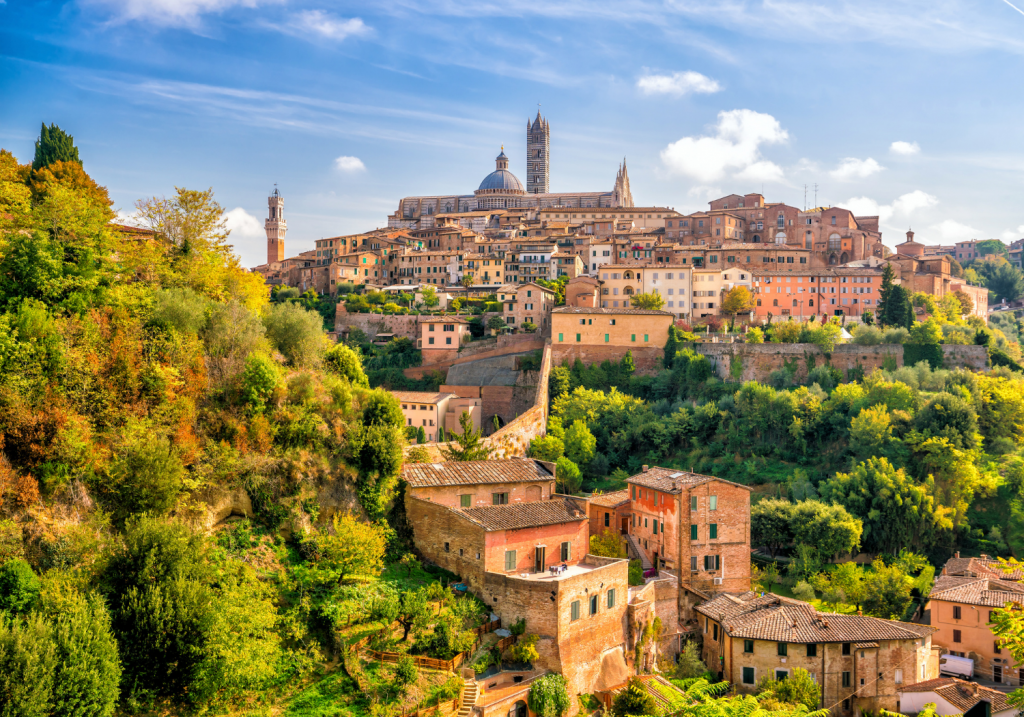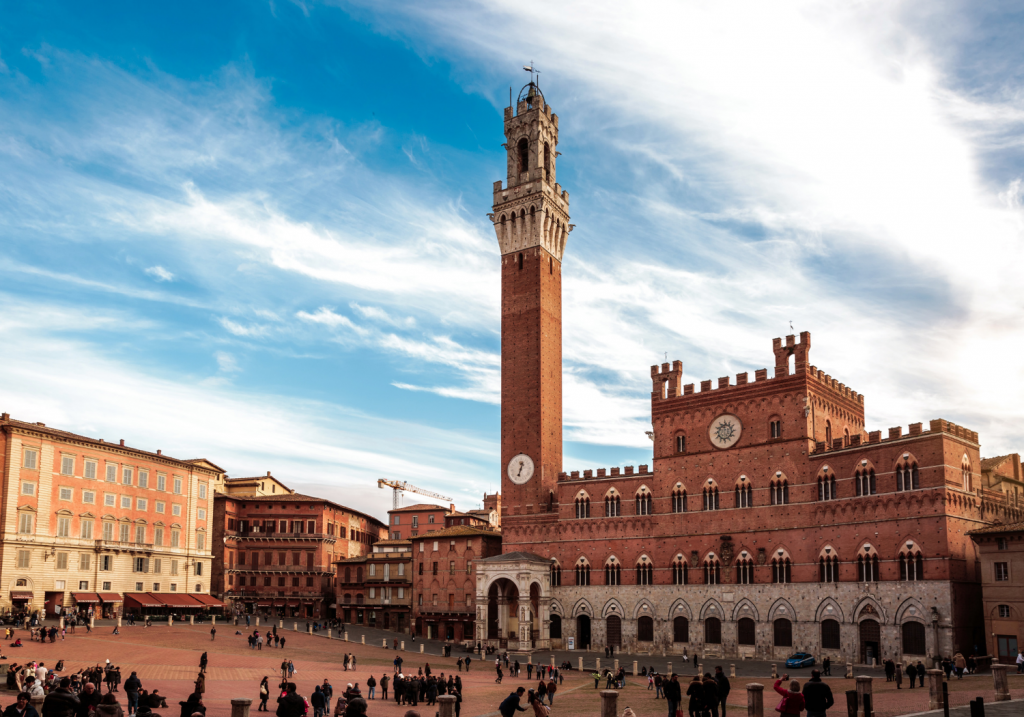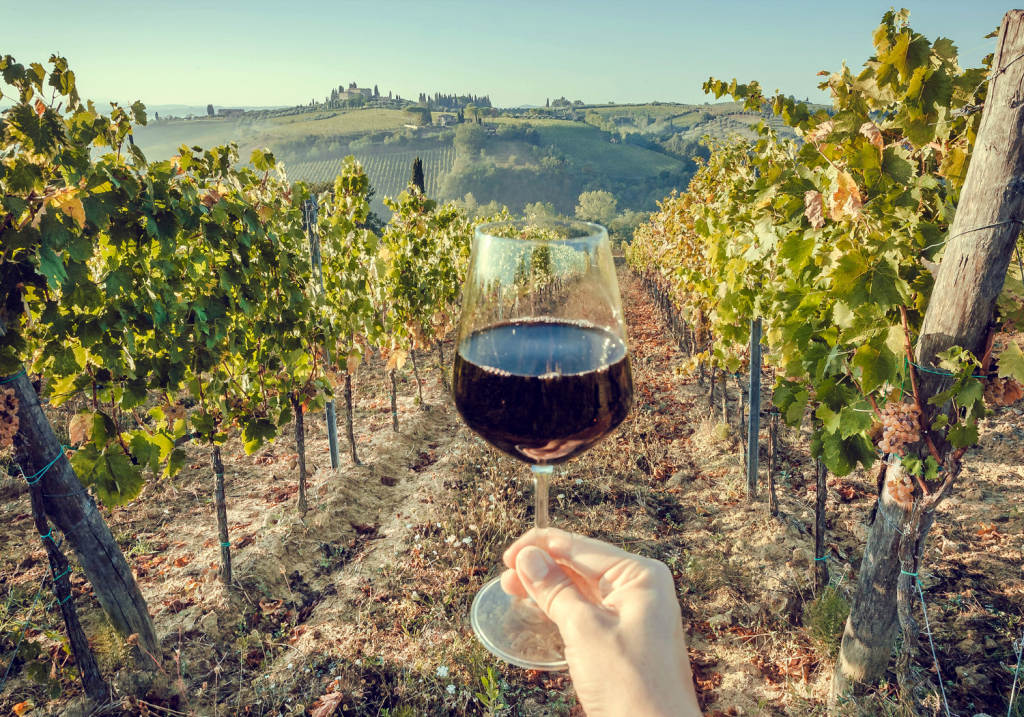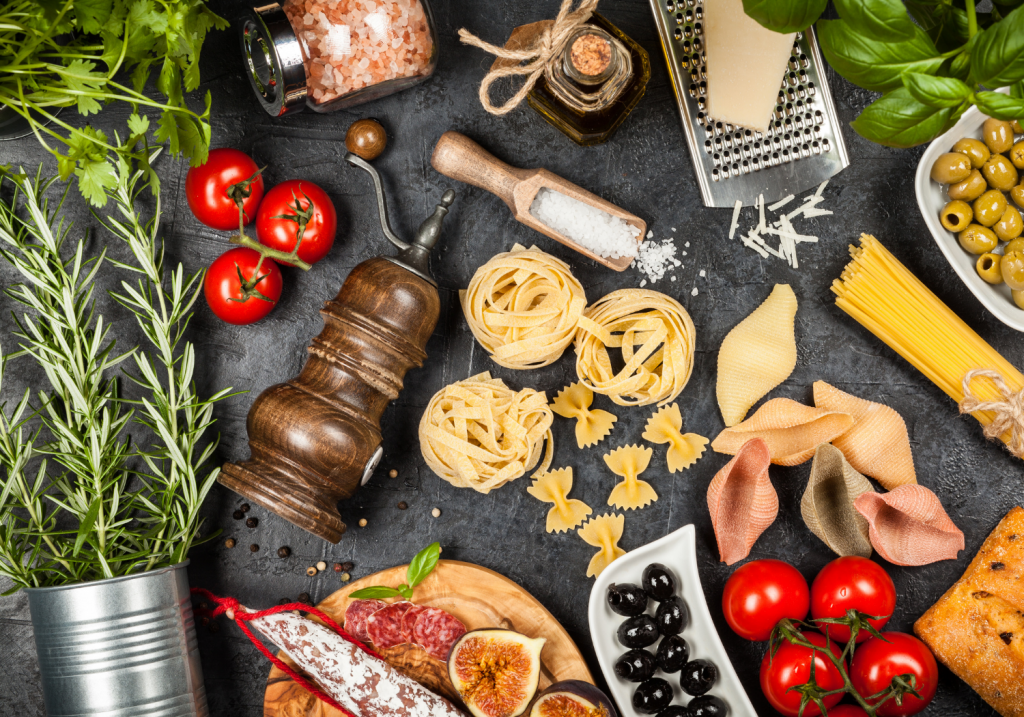 Trip Overview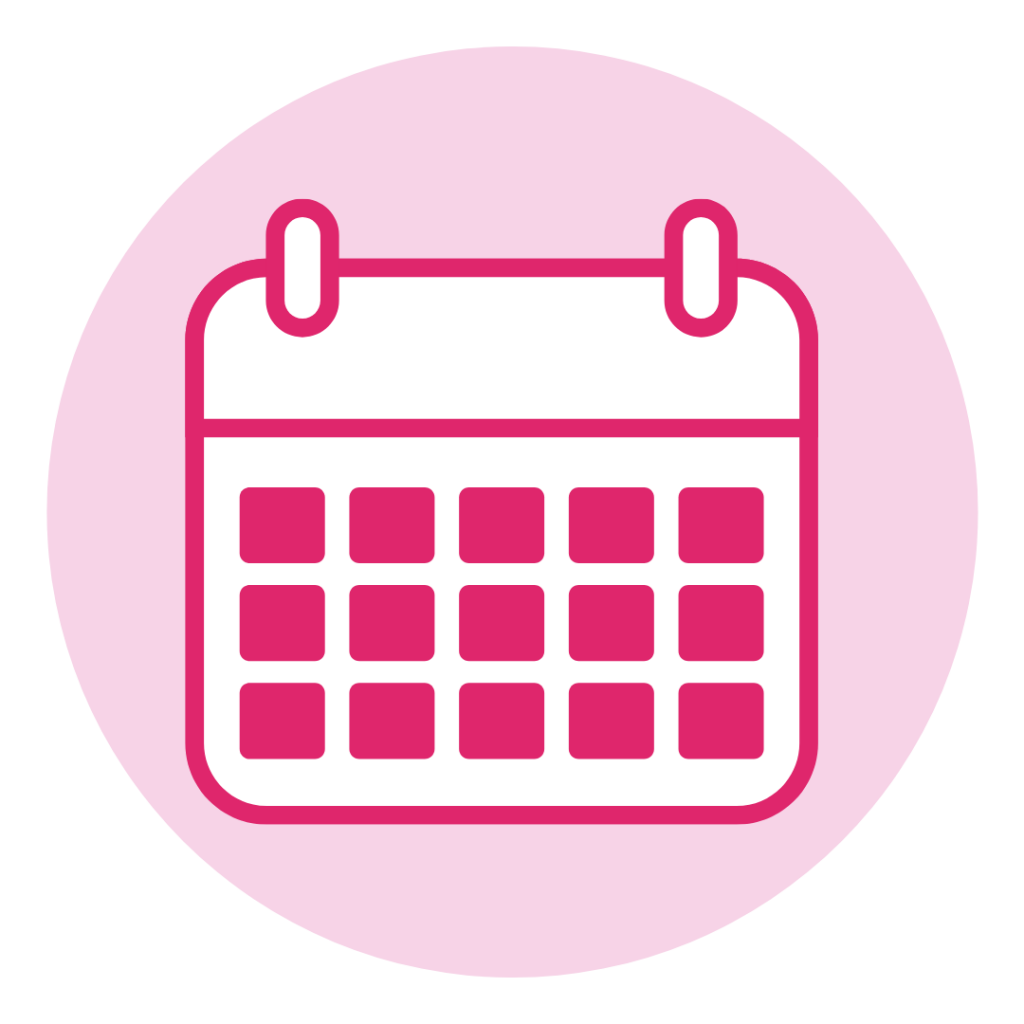 SOLD OUT: 17 – 25 Jun, 2022
1 SPOT: 25 Jun – 3 Jul, 2022
2 SPOTS: 26 Aug – 3 Sep, 2022.
18 – 26 Sep, 2022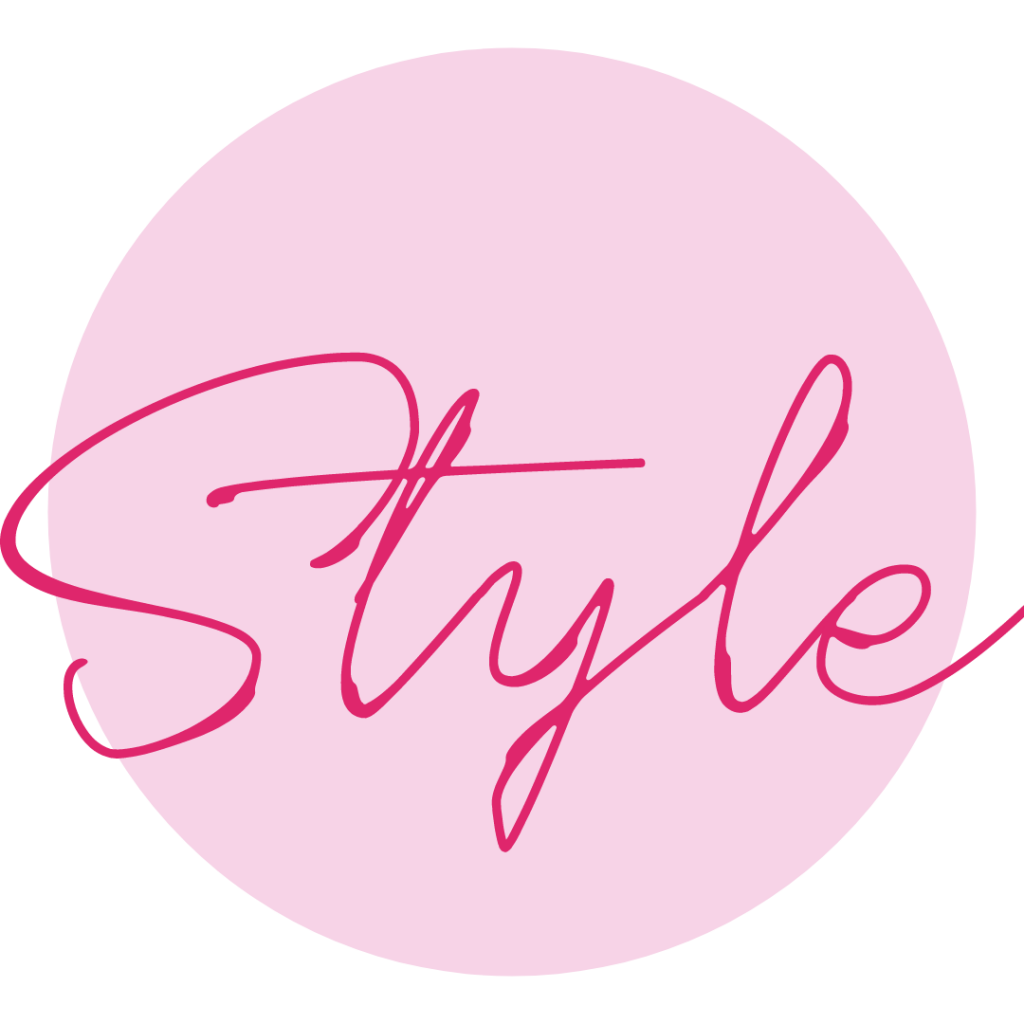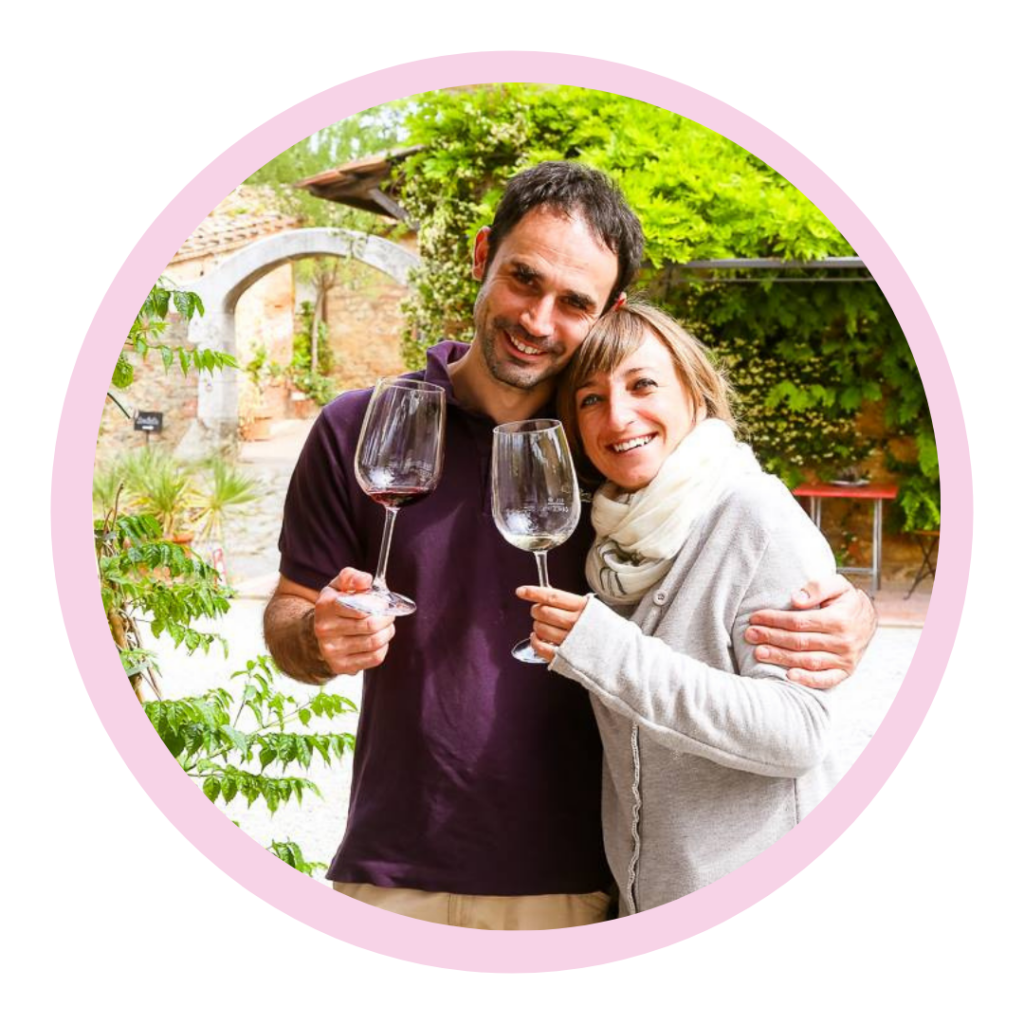 Arianna and Alessio
Payment plan
$3,995 USD pp sharing
Max. 14 guests
Europe's best culture, food and wine: The dates for our Tuscany, Barcelona & Costa Brava, Venice and Amalfi Coast trips all align with each, so why not combine more than one itinerary with the best Europe has to offer?
---
Trip Map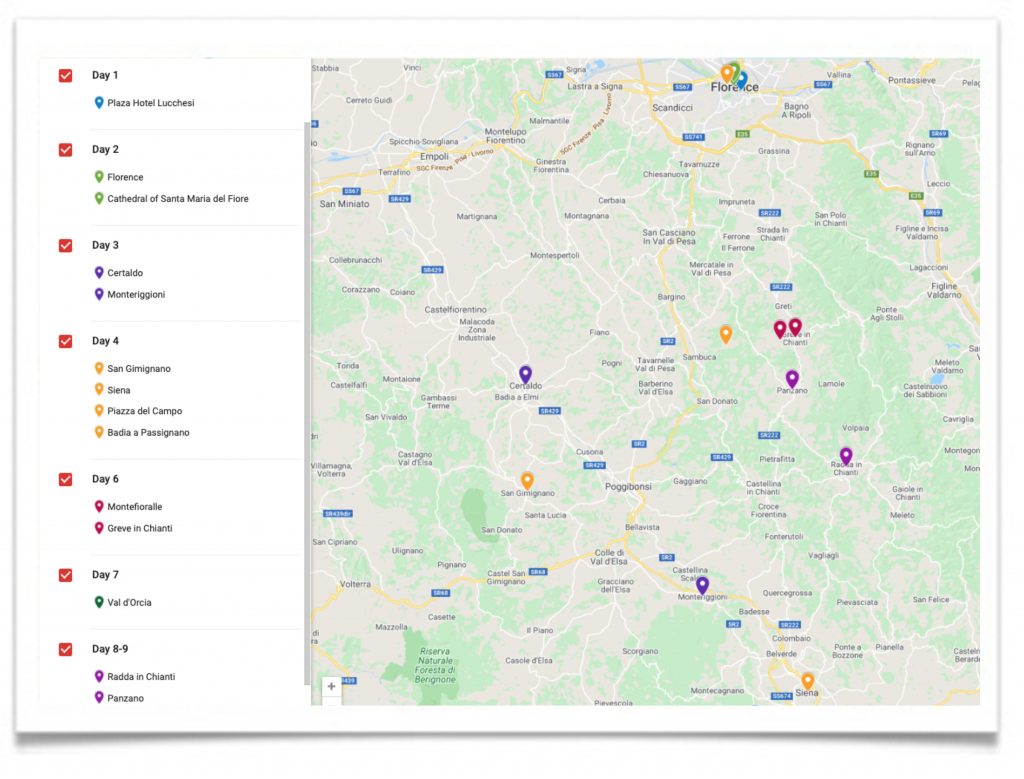 ---
Detailed Itinerary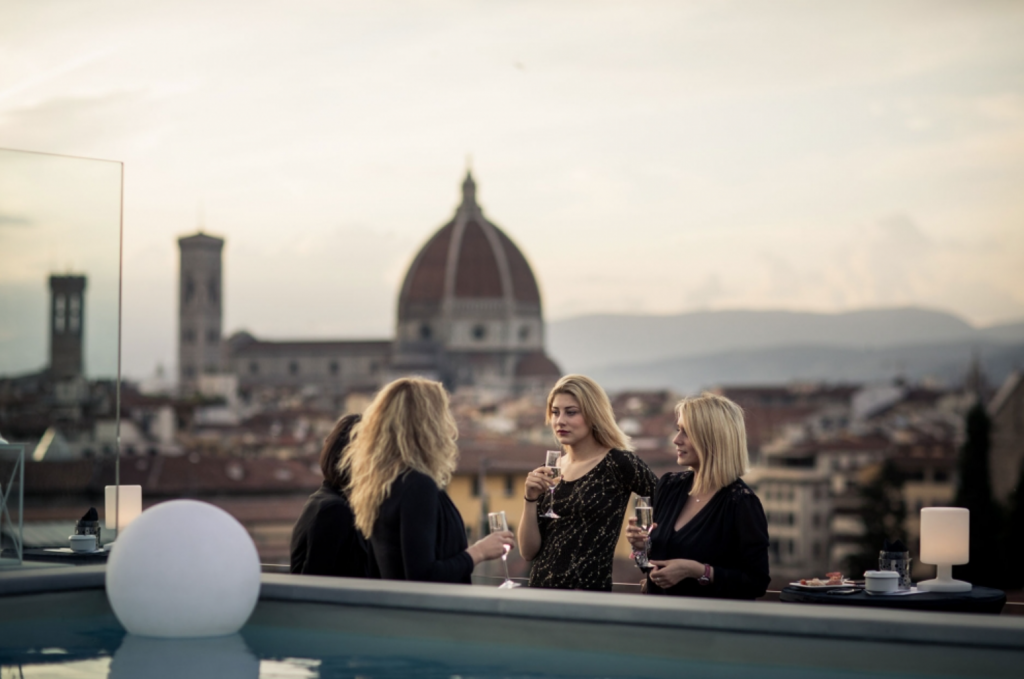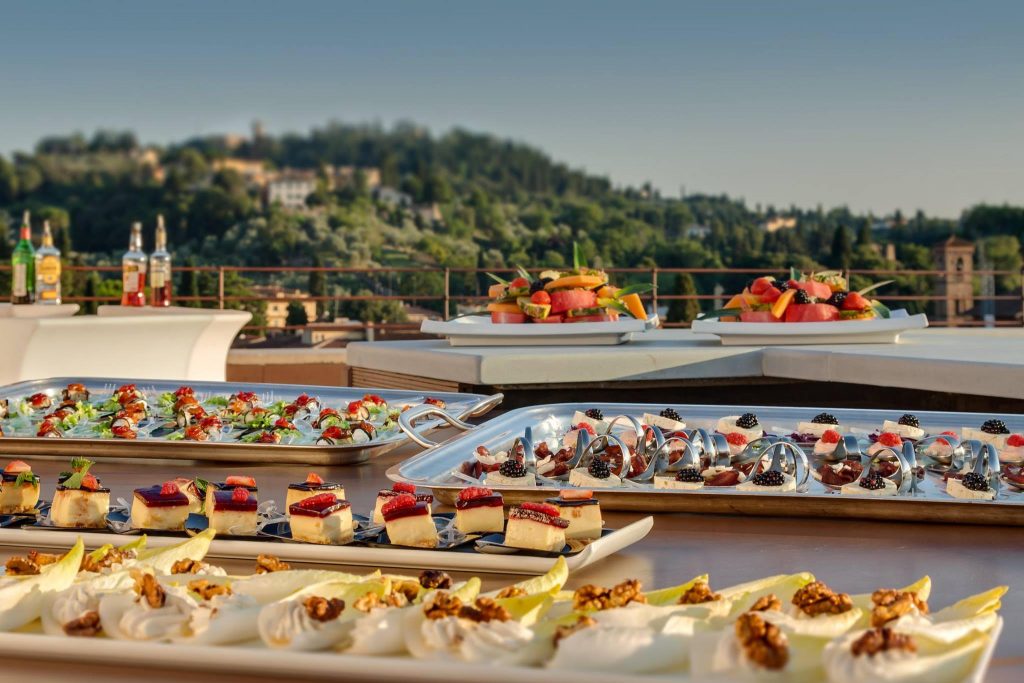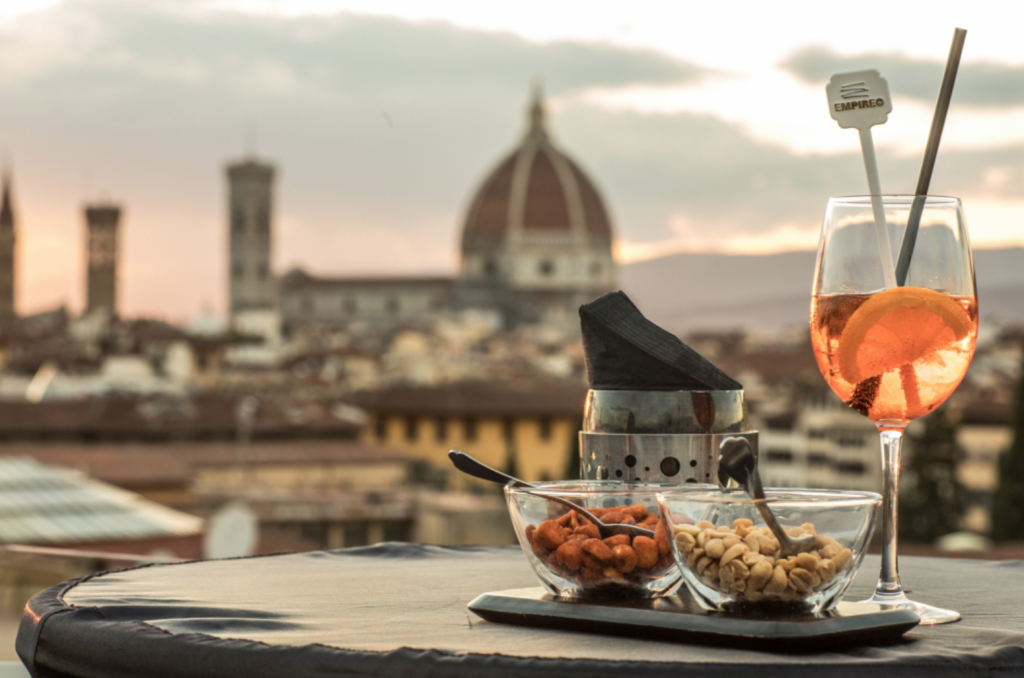 Day 1 : Arrive in Florence
Benvenuti in Chianti!
We will pick you up from Florence airport upon your arrival and will take you to your hotel where you can acclimate to Italian time and explore Florence on your own.
Relax, visit the Uffizi Gallery or go out in search of the best gelato.
In the evening you will meet the rest of the group and your hosts Arianna and Alessio and enjoy a stunning Welcome "apericena" served at sunset on the rooftop of the hotel (if staying at Plaza Lucchesi) or at the rooftop of the Grand Hotel Baglioni (if staying at Palazzo Castri 1874), with lots of delicious canapes in front of the breathtaking view of Florence.
What a fantastic way to start the trip!
Overnight at Plaza Hotel Lucchesi or Palazzo Castri
Depending on availability, we will be staying at Plaza Hotel Lucchesi or Palazzo Castri.
Inclusions: Welcome dinner and drinks. Teo airport pick ups at designated times.
Plaza Hotel Lucchesi is both historical and stunning. Not only is it perfectly located for your solo explorations pre-trip but also has a regal past. Built in 1890 as a pension, it hosted the King of Italy Umberto I, and for that reason it was upgraded to have all the latest modernities.
Following the end of WWII the hotel was refurbished and expanded again and in the 60s and 70s it hosted many famous personalities. Today's version is modern and upgraded with the rooftop pool that has magnificent views over Florence. Your biggest concern will be finding the willpower to leave!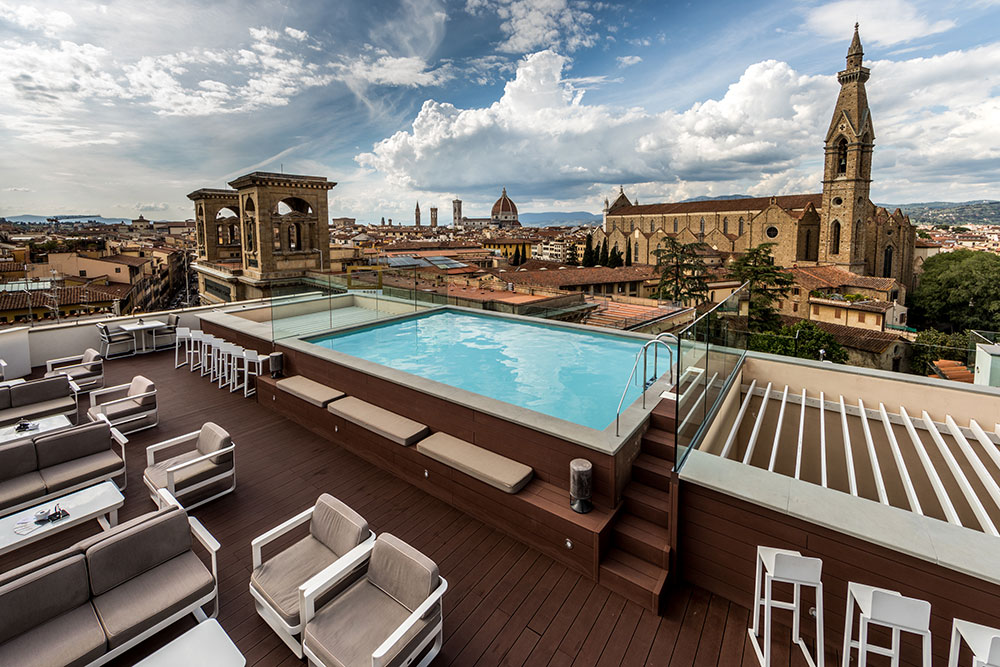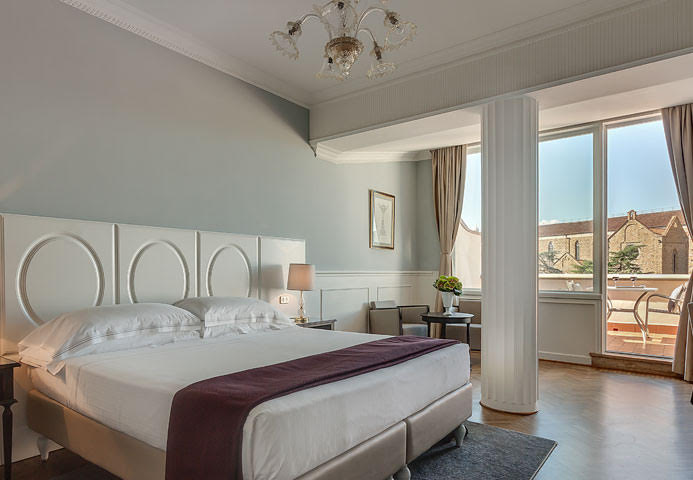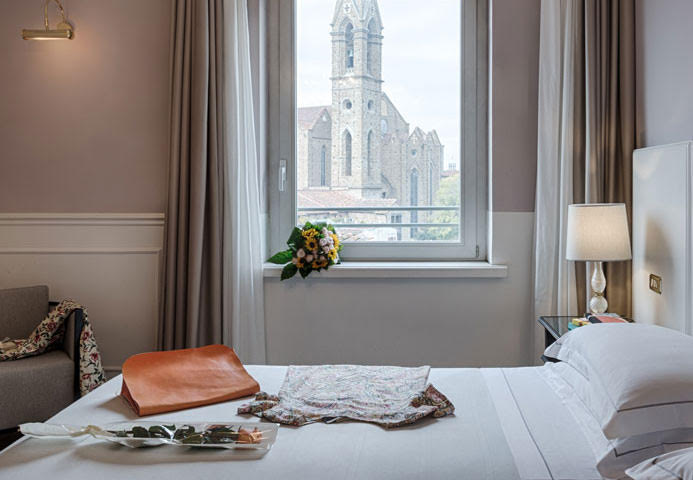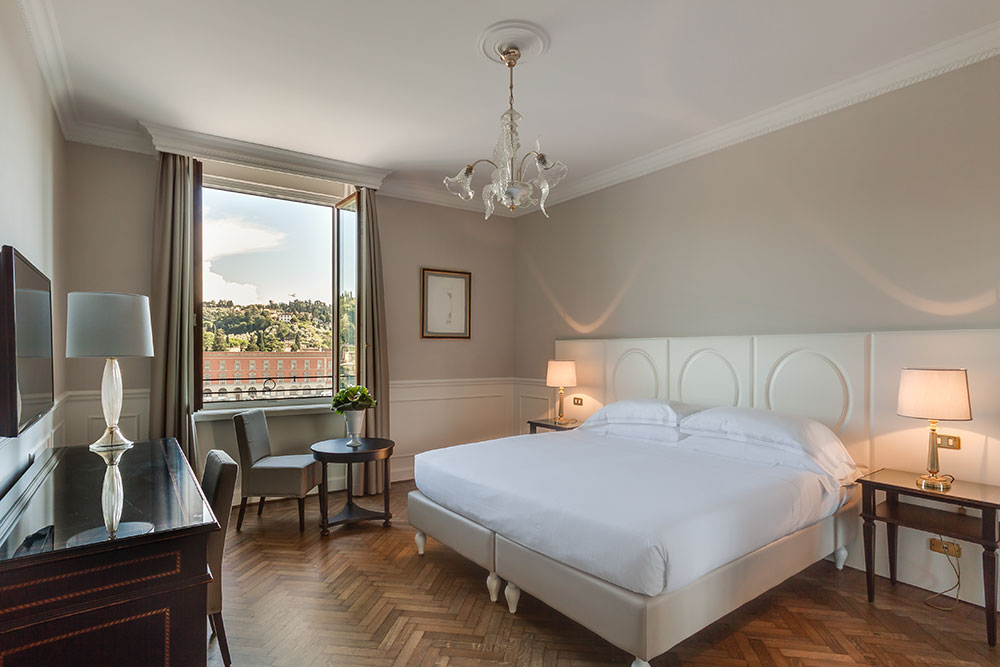 Palazzo Castri 1874 is a newly resorted 4* boutique hotel housed in an 19th century palace with a truly beautiful inner garden with palm trees and a hydromassage pool that are unique in the city.
Sleek rooms in muted colors are the perfect place to retire to after a day exploring the artistically gifted city of Florence and the garden invites reflection, relaxation and some me-time.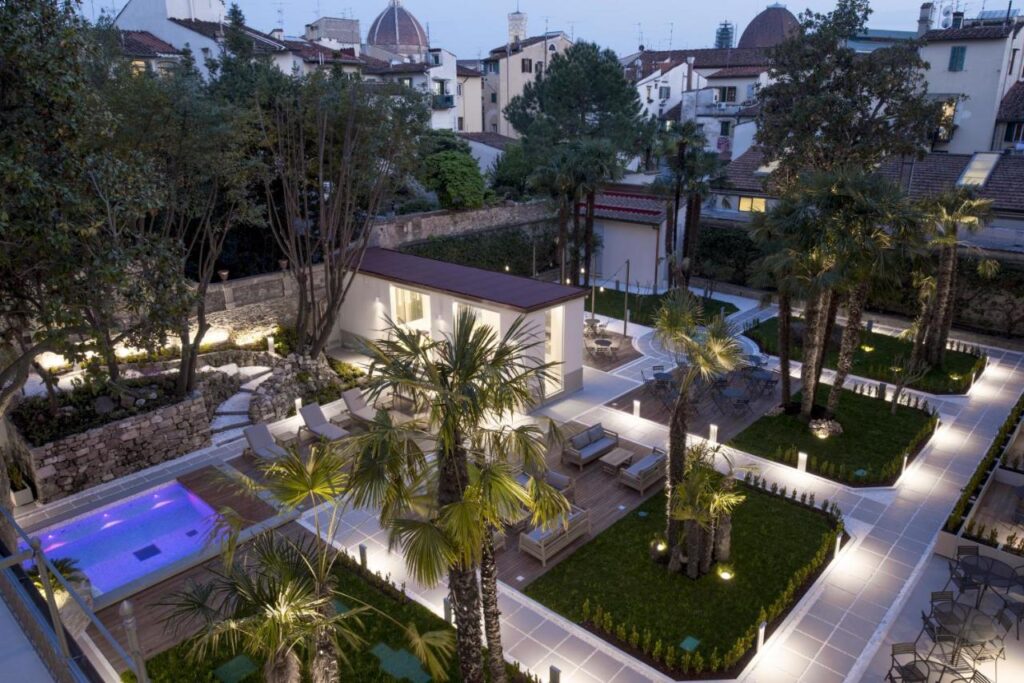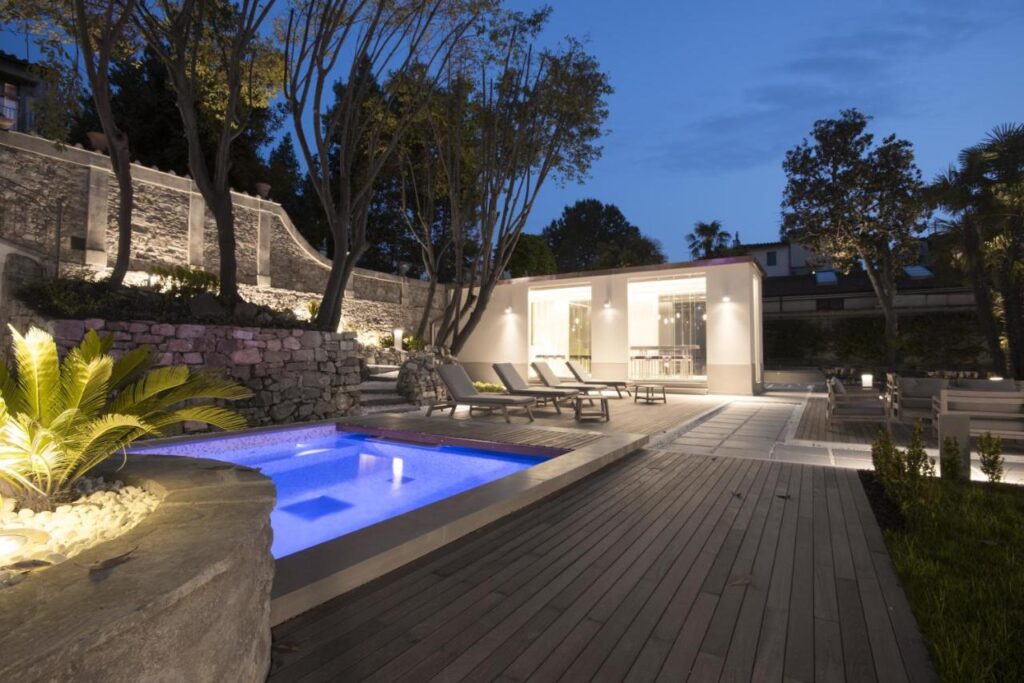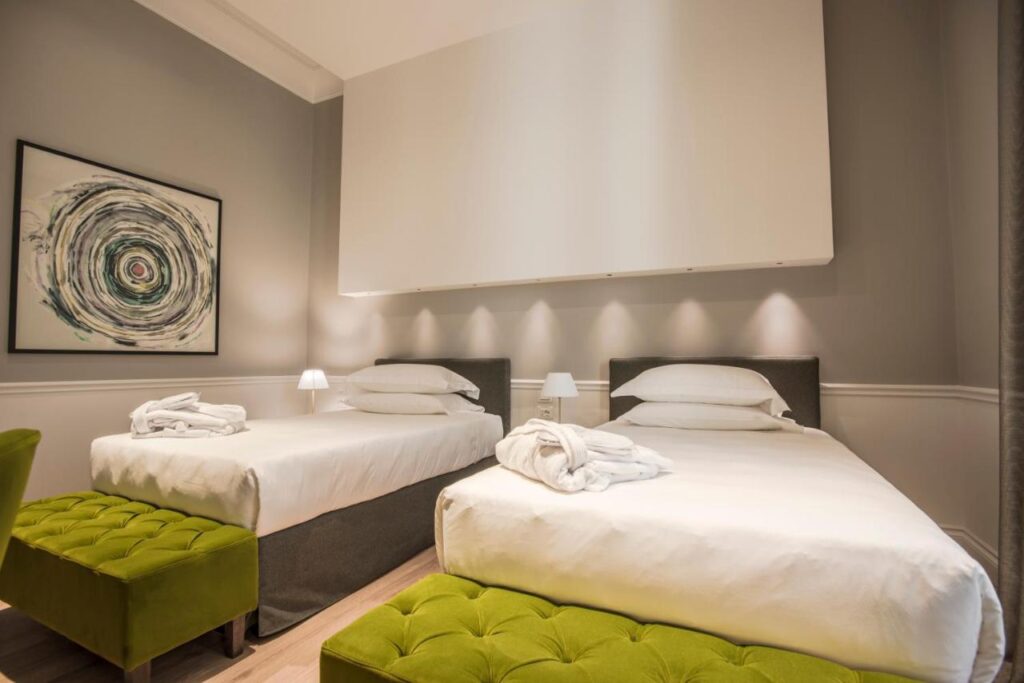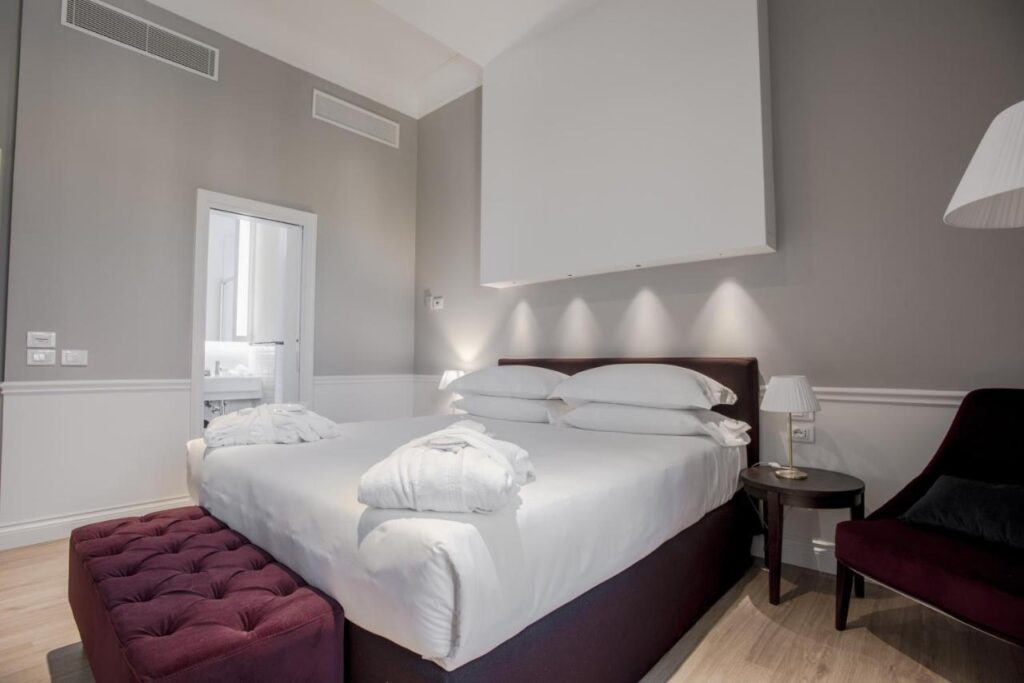 ---
Day 2 : Florence, Chianti winery, bread making & pizza party with live music
After a delicious breakfast, you will enjoy a 2-hour walking tour of the UNESCO-listed historic center of Florence, discovering more of this fascinating and gorgeous city.
We will walk the city center, the Duomo and maybe stop for a gelato as you hear the stories, the legends and the history of this magnificent city.
After the tour, in the late morning, we return to the hotel to pick up your luggage and will drive just under an hour to the picture perfect Chianti region.
We will have lunch at a lovely family owned winery where we will enjoy a guided tour through the farm and the cellar followed by a delightful homemade lunch sampling the real "cucina chiantigiana".
After lunch we will check in at our traditional Tuscan villa-farmhouse, where you will meet your hosts and make yourself comfortable in your new home for the week, with time for relaxation and to enjoy the magic beauty of the land.
In the late afternoon, we will participate in a delicious and fun bread making culinary workshop with our trusted baker. He will come to the farmhouse and show us the magic art of making delicious bread, focaccia and pizza.
Together with him, you will first learn about the different kind of flours and the characteristics of the ancient grains. You will then enjoy a bread making demonstration, where you will get to see how delicious bread, pizza and focaccia are made.
A welcome feast will be served at the farmhouse with a pizza party and an amazing live concert with traditional Florentine and Tuscan songs.
Benvenuti in Chianti, get ready to dance and enjoy a fabulous evening!
Inclusions: Breakfast at the hotel and walking tour of Florence. Winery visit with wine tasting and traditional lunch. Bread making workshop and pizza party dinner with wine and live traditional music.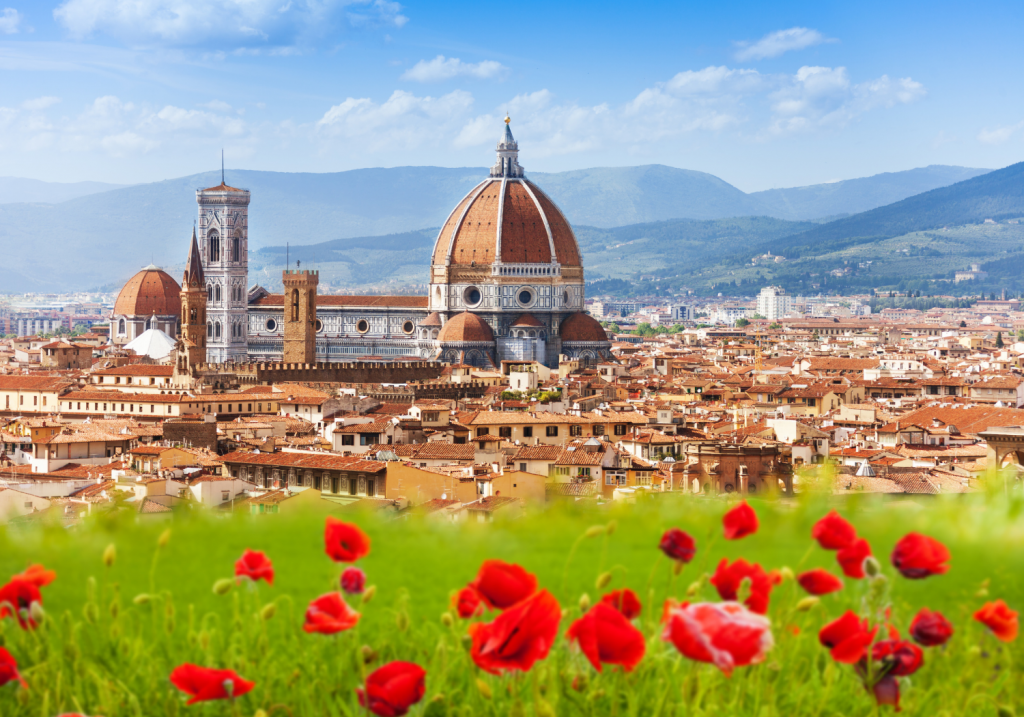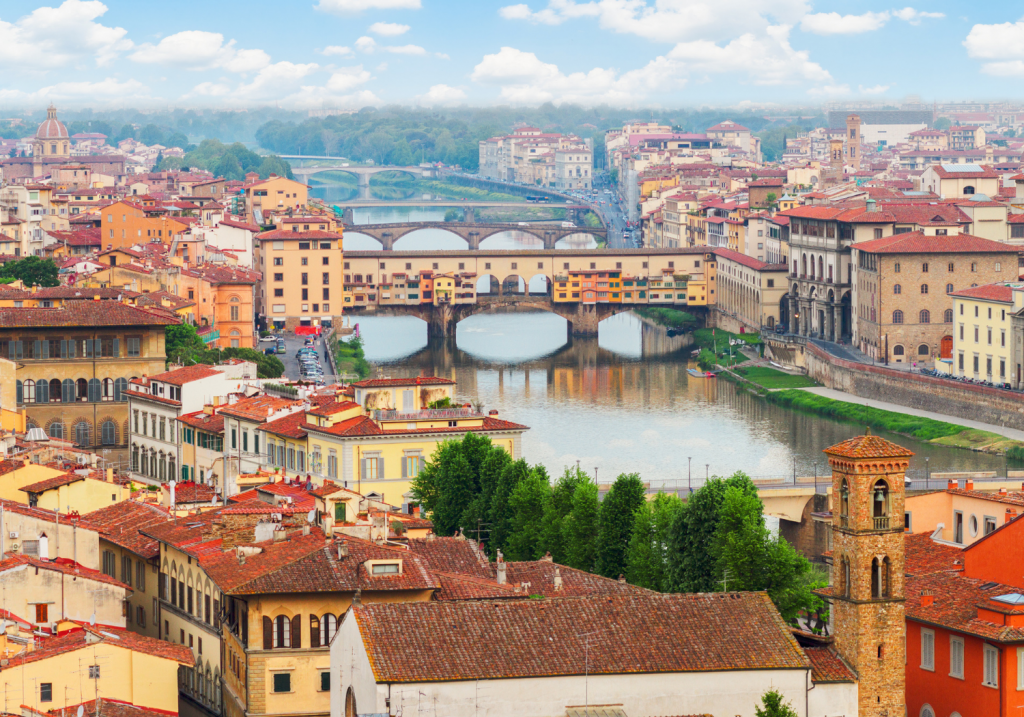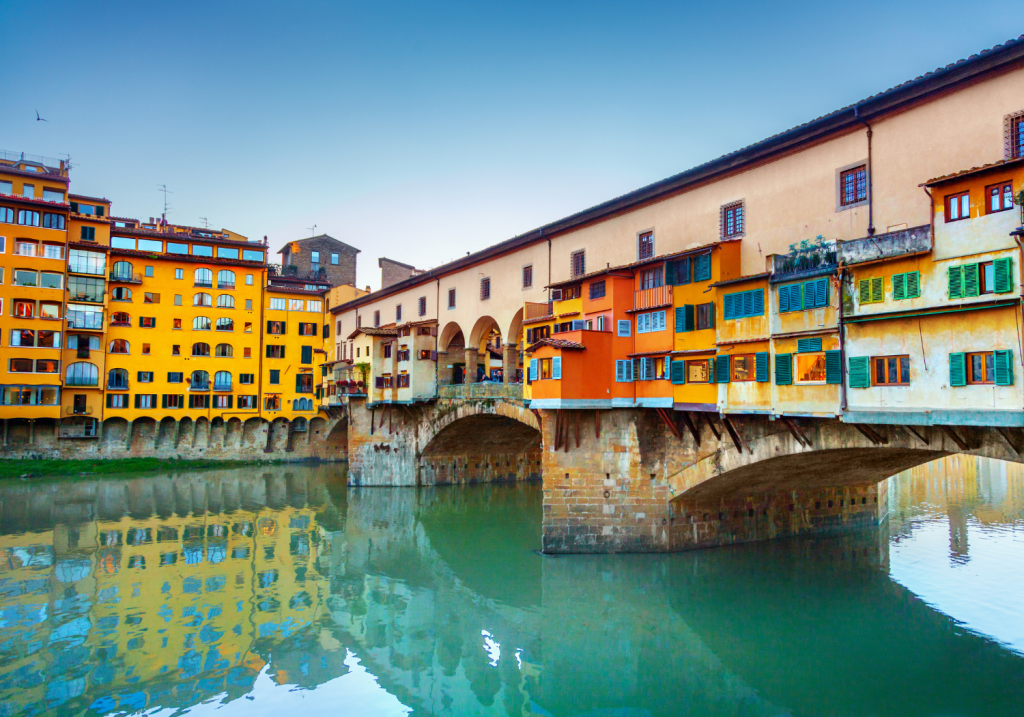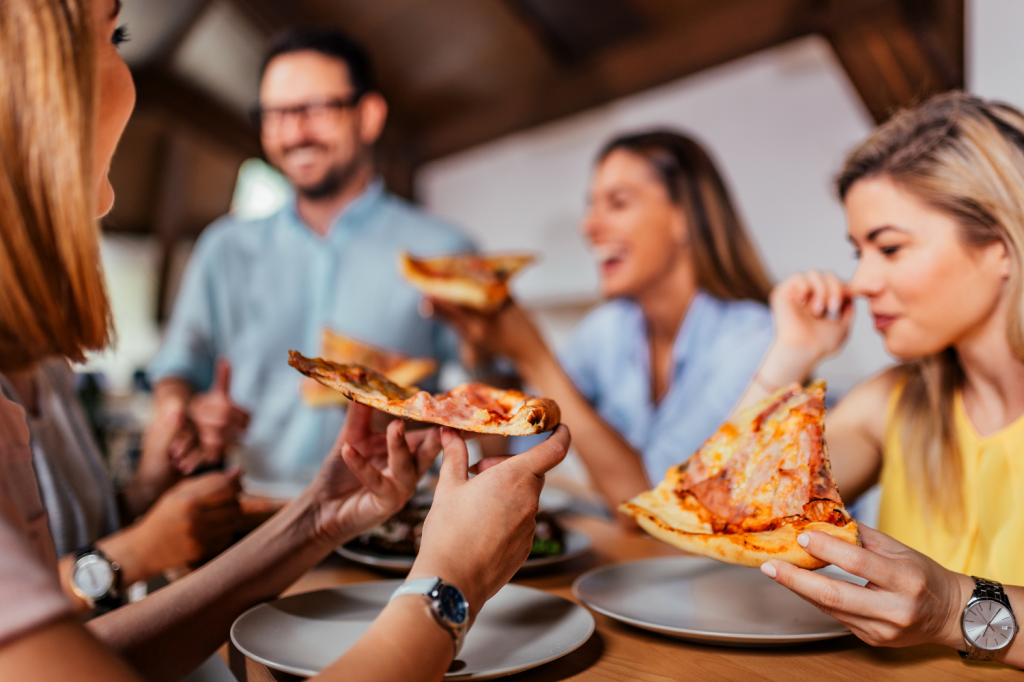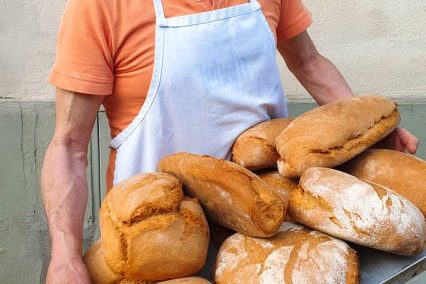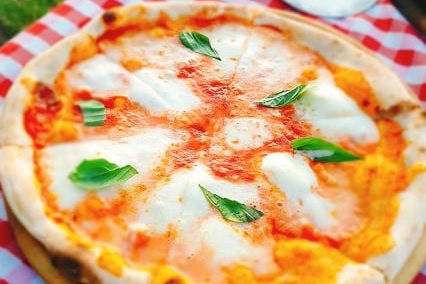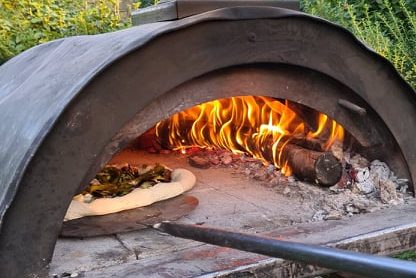 Our traditional Tuscan farmhouse
Our fully immersive Tuscan experience will be enjoyed from the comfort and authenticity of our very own private Tuscan farmhouse.
Located in an idyllic part of Tuscany and with the picture perfect views that have made the region famous our stone farmhouses have twin rooms for everyone, each with its own unique touches, and are traditionally decorated with genuine handmade furniture, it almost feels as if you are visiting family in the Italian countryside.
The charming common spaces will invite you to relax or enjoy a drink with views over the rolling hills. But the show stopper is its wonderful outdoor pool and garden from where you will fully understand Tuscan life.
Meals will be shared in the dining room and there are many places in the house you can retire to for your own private space. With no other house nearby, we will truly enjoy the peace and quiet of Tuscany!
Our villa for trips starting in June, August and on September 18th 2022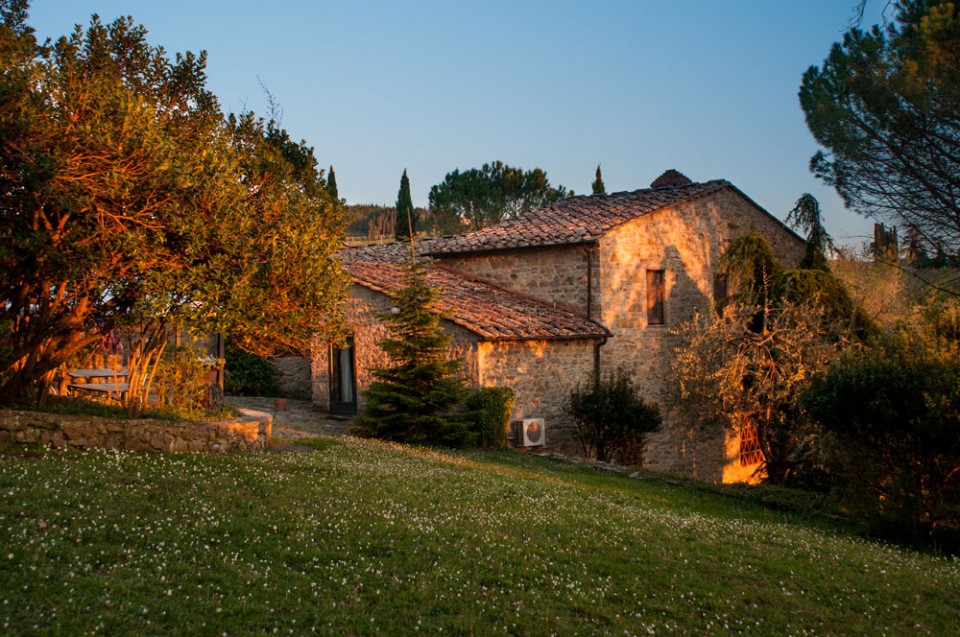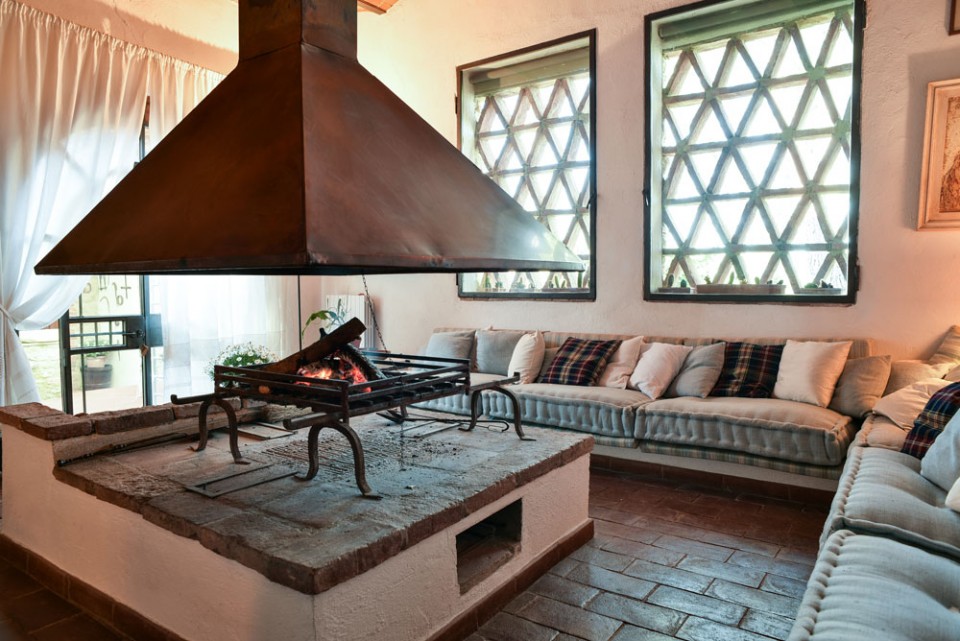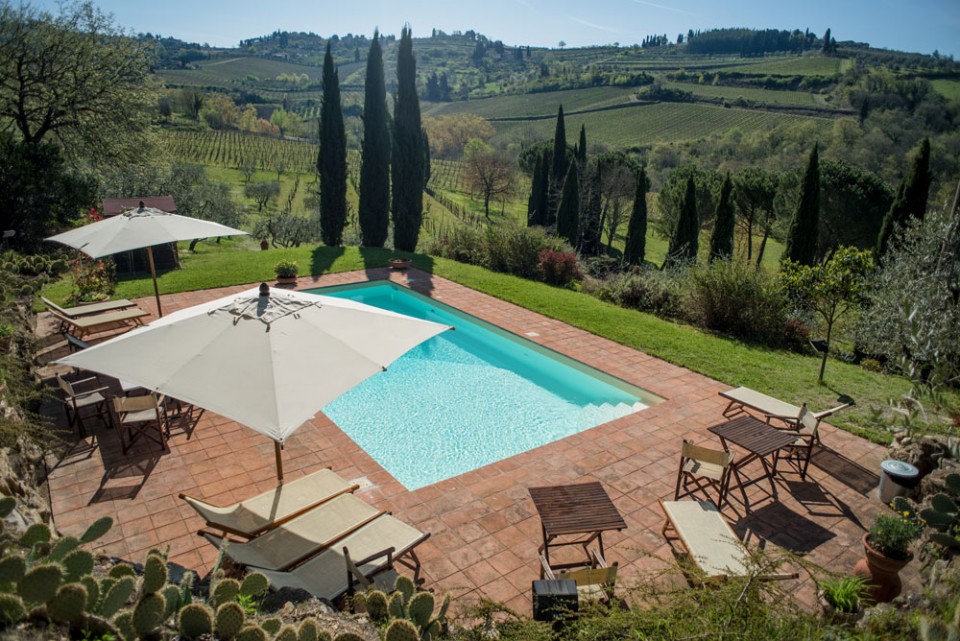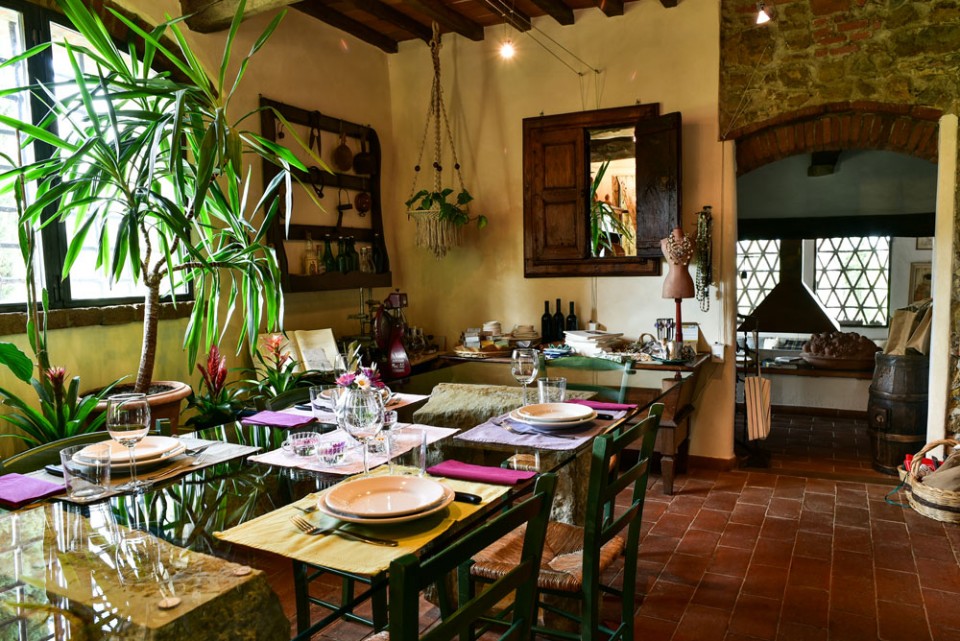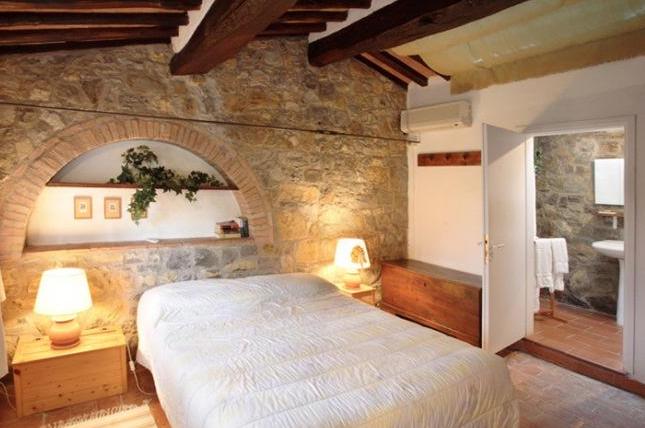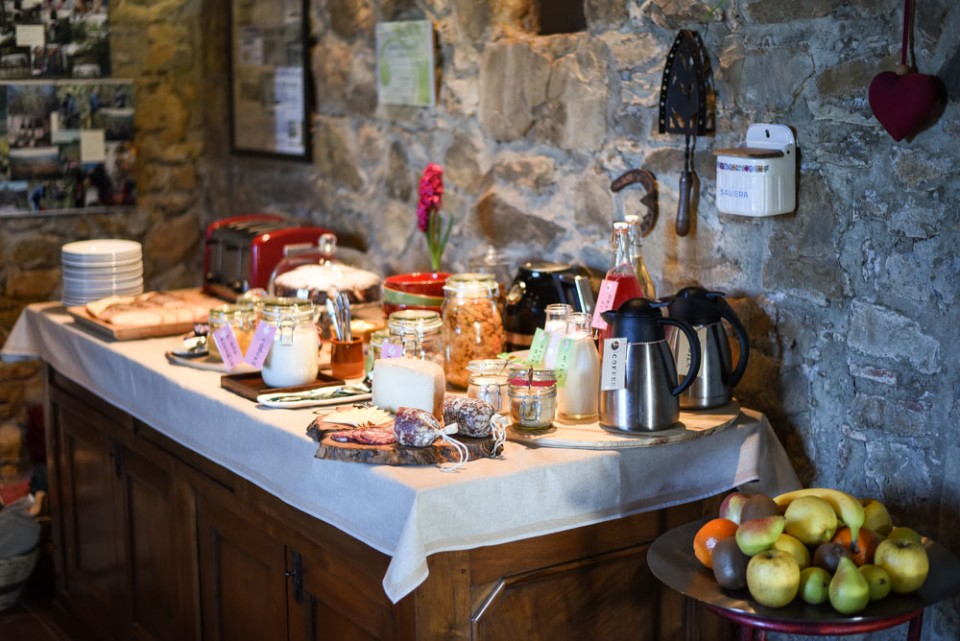 Our villa for the trip starting on September 9th 2022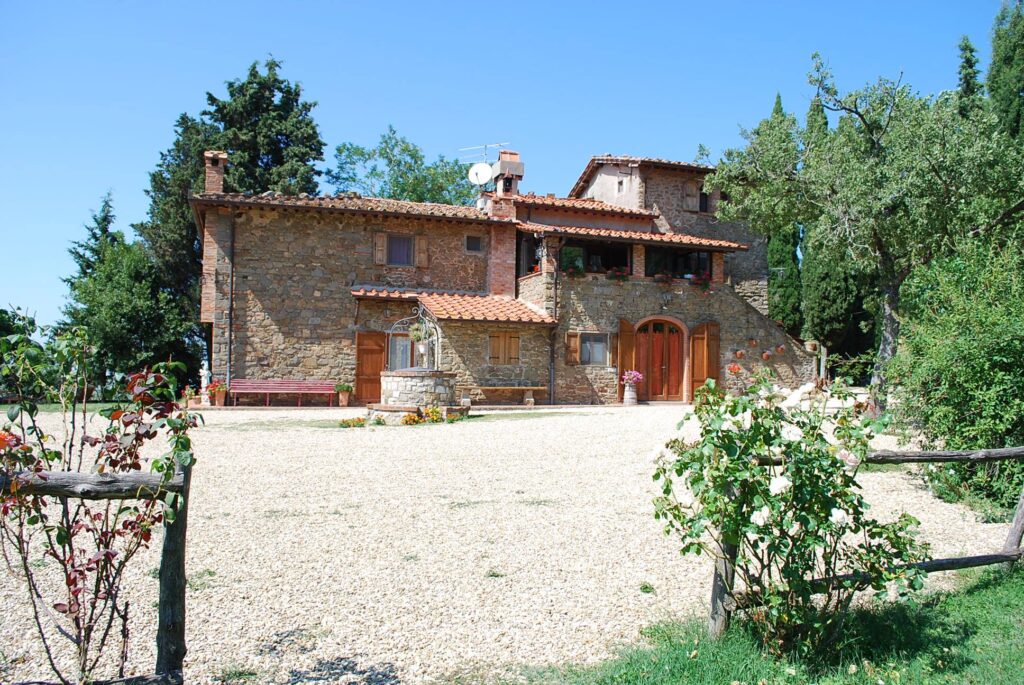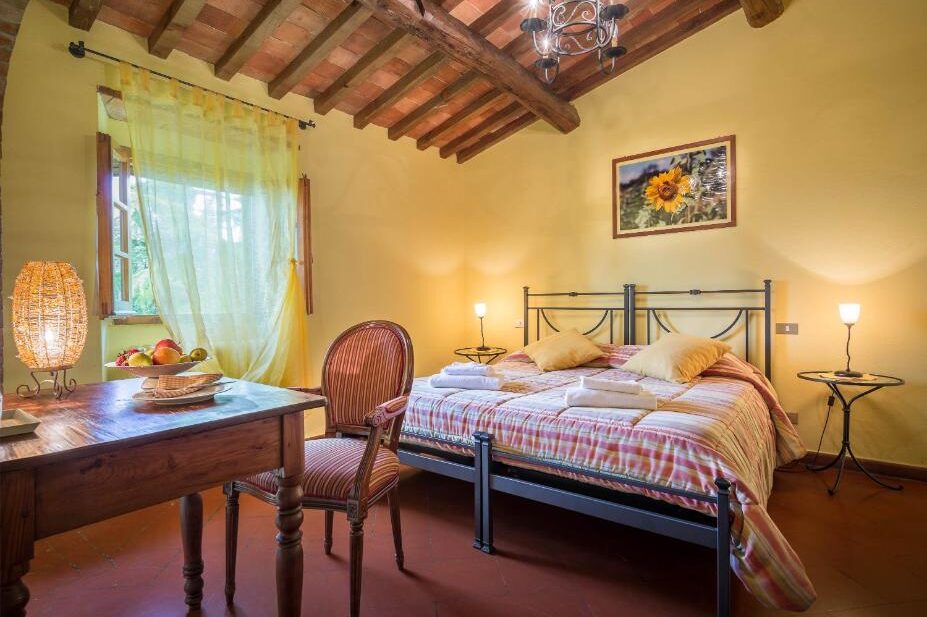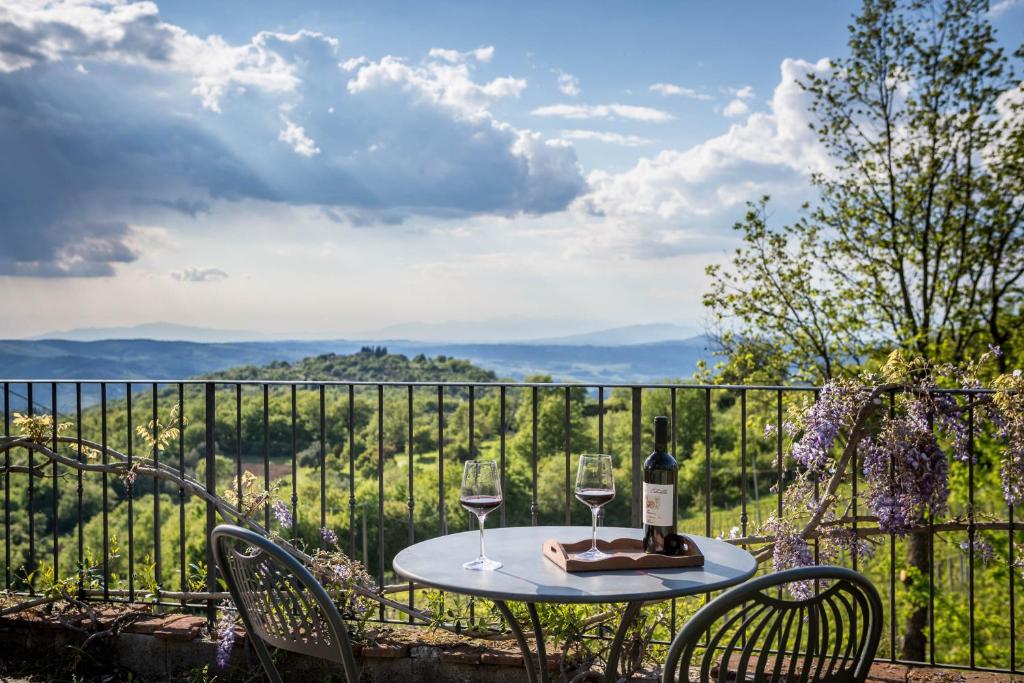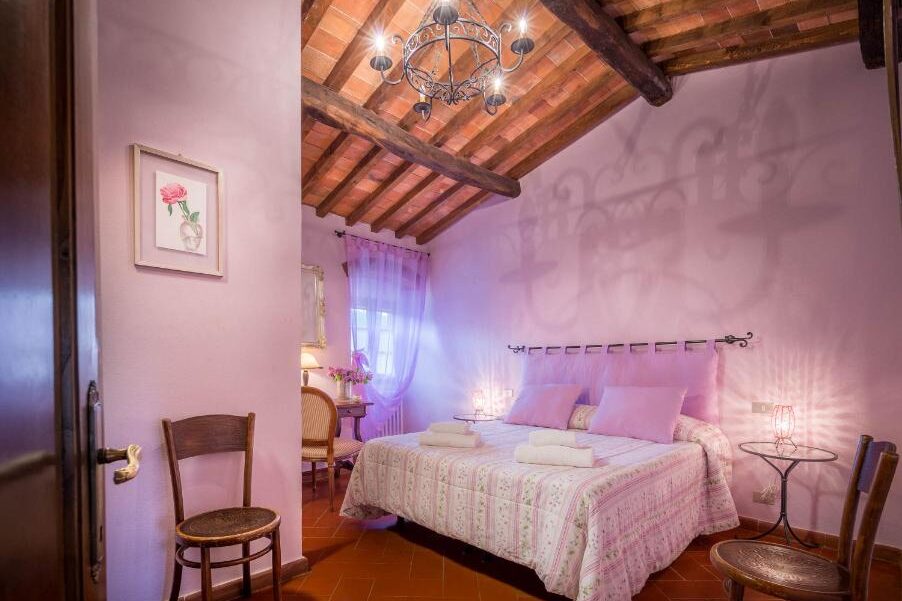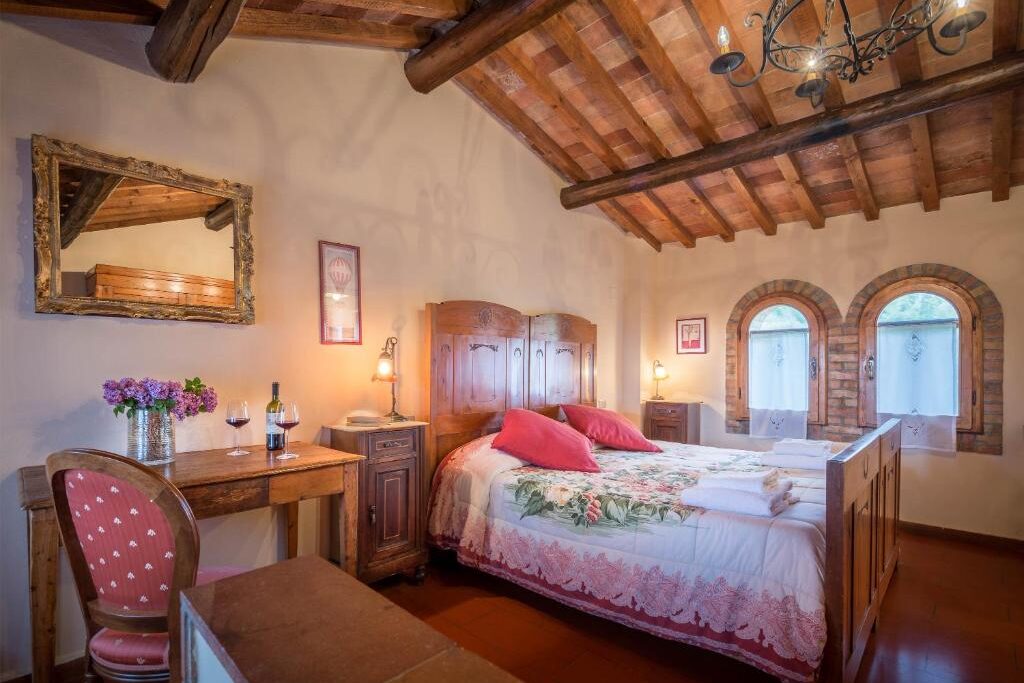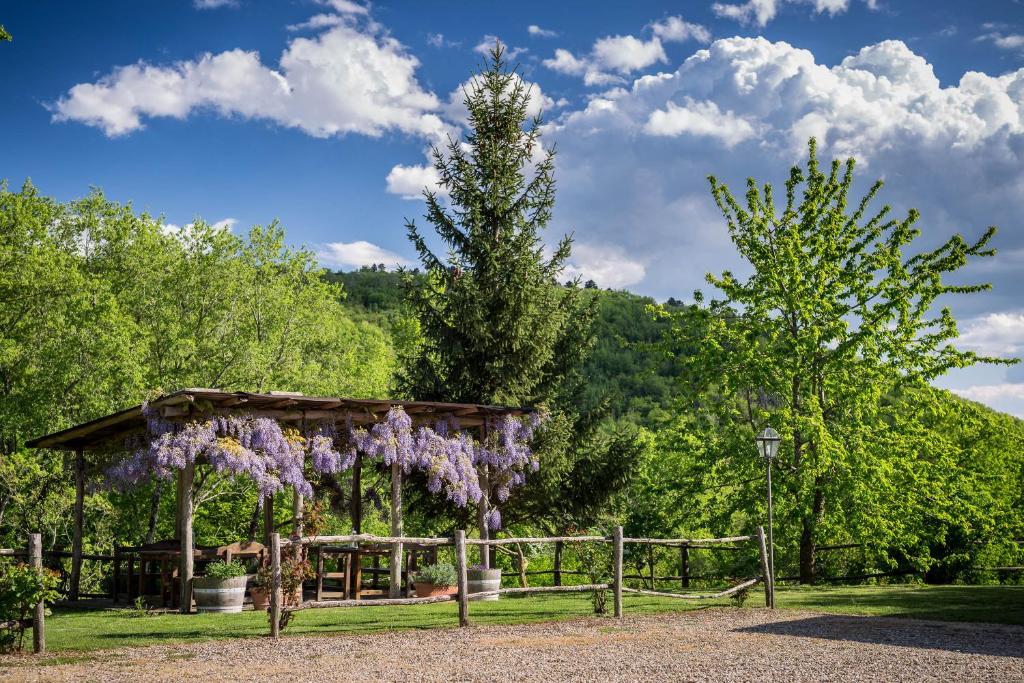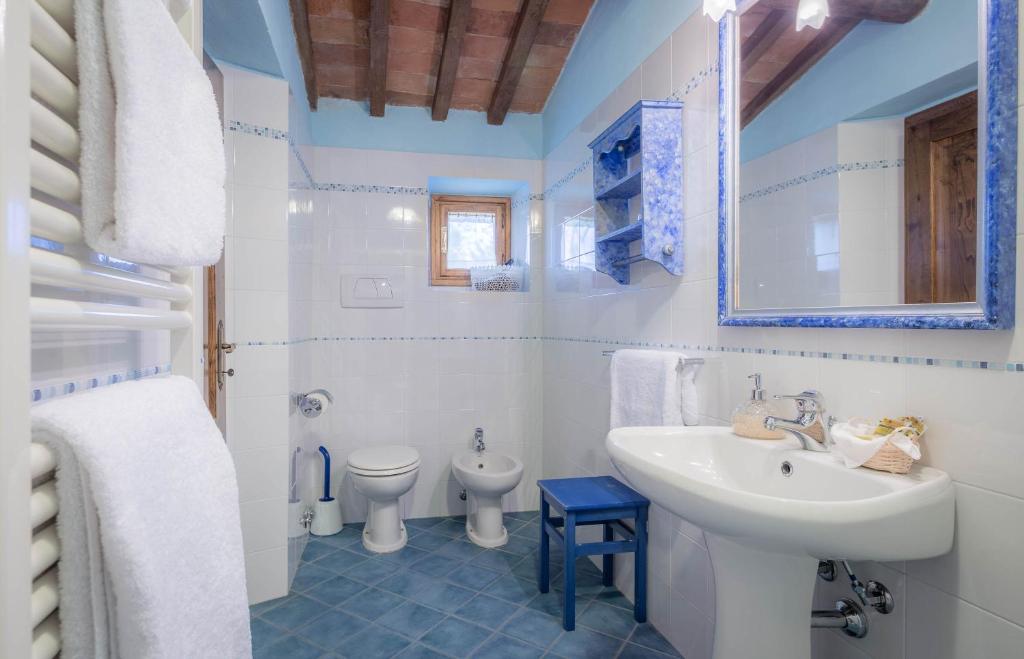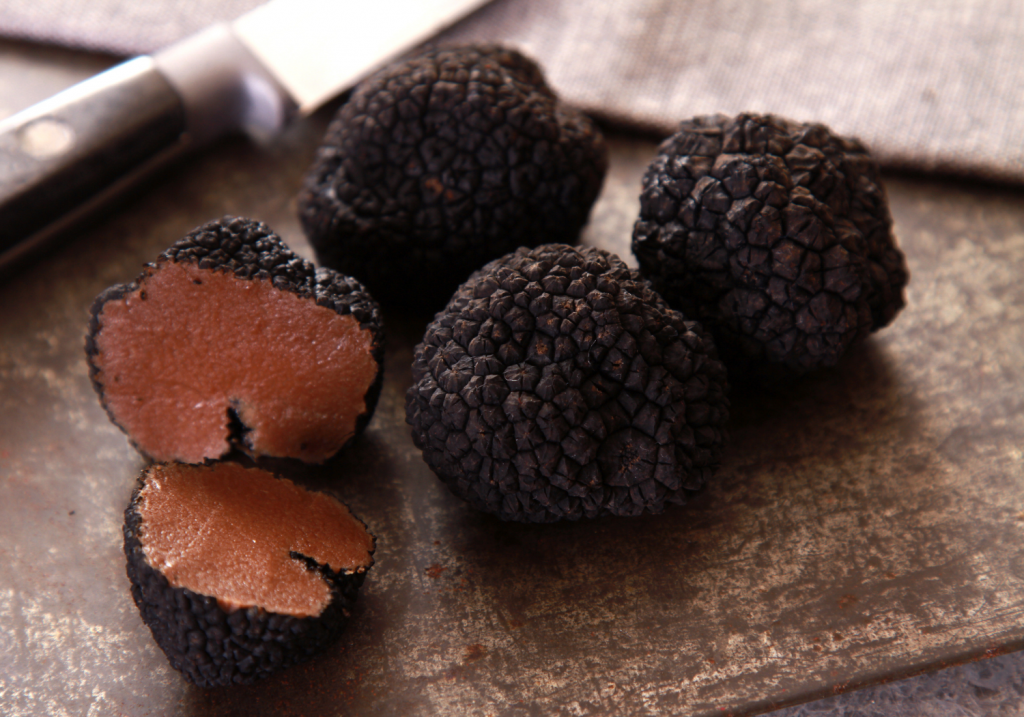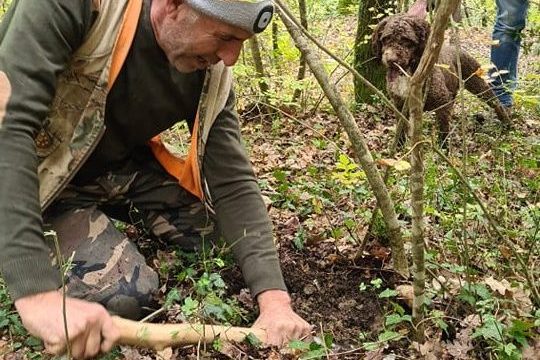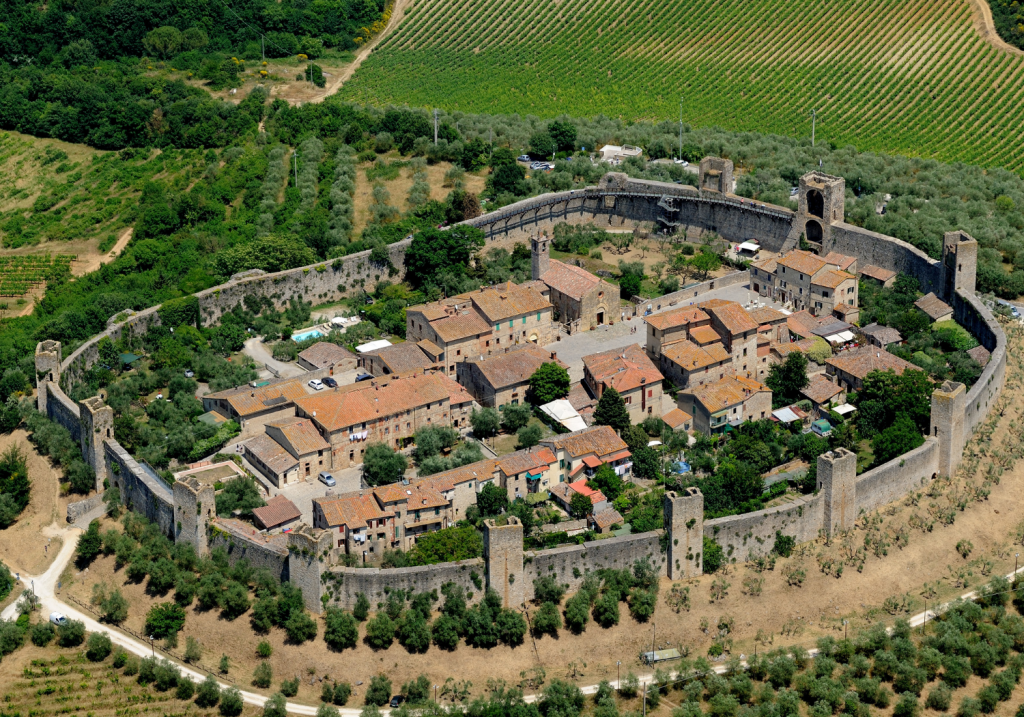 Day 3 : Truffle hunting + Certaldo & Monteriggioni with unique live Medieval event
Our journey will begin with a unique truffle hunting experience in the forest with trained dogs and the expert local truffle hunter Luigi, who will tell you interesting legends and curiosities about this precious gift of nature.
The experience will start in the fields and will end up in Giuseppina, Simone and Luca's kitchen, understanding all the secrets and best culinary recipes that use fresh truffles.
After lunch we will enjoy a relaxing walk in the medieval castle of Certaldo, stopping a beautiful pottery workshop where you could find unique gifts for family and friends!
Afterwards, we will head to Monteriggioni, one of the best-preserved medieval towns in Italy.
The imposing city walls give the visitor the same suggestion that inspired Dante to write the famous similarity with Inferno's Giants.
Monteriggioni is a fully-fledged door to the Middle Ages, an ideal location to walk through history.
We will experience a unique and charming journey through the history of the town given by an exceptional guide: a real Lord of the Castle (castellano)!
Castellanos were the highest authority in 1200, and with him, we will walk along the castle walkways and visit an interesting collection of faithful reproductions of Medieval and Renaissance armours and weapons.
For June departure only: you will also enjoy either a performance by the Monteriggioni Drummers Group or a riveting knights combat by the Leoni Bianchi Group.
In the late afternoon we will return to the farmhouse for relaxation and dinner.
Overnight at the farmhouse
Inclusions: Truffle hunting experience and lunch, visit to Certaldo, guided tour of Monteriggioni with a Castelano and folk performance. Breakfast and dinner at the farmhouse.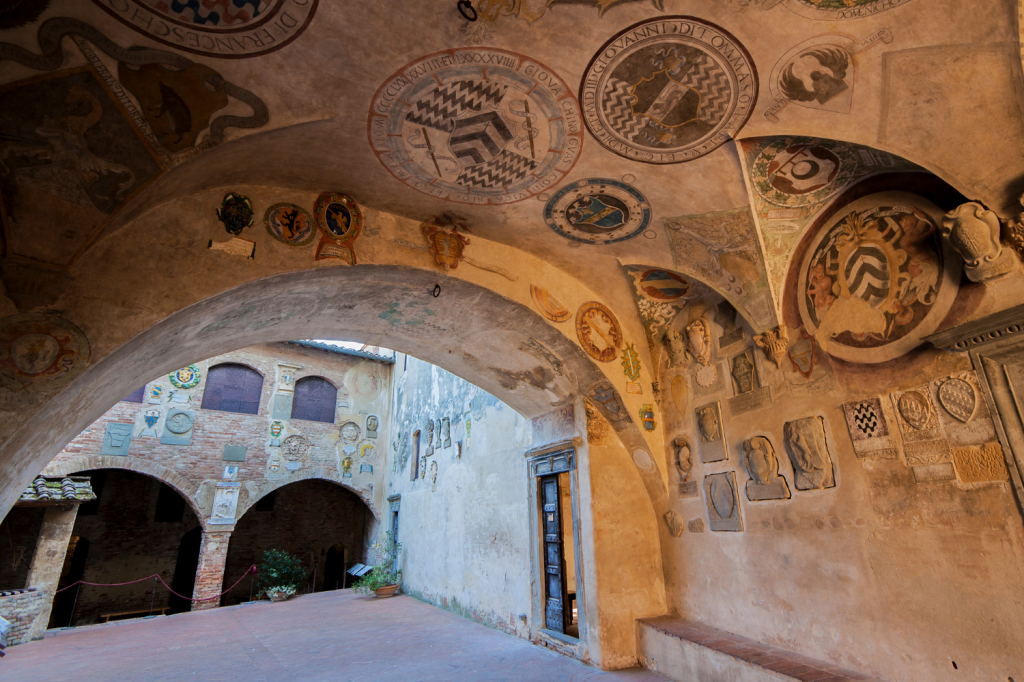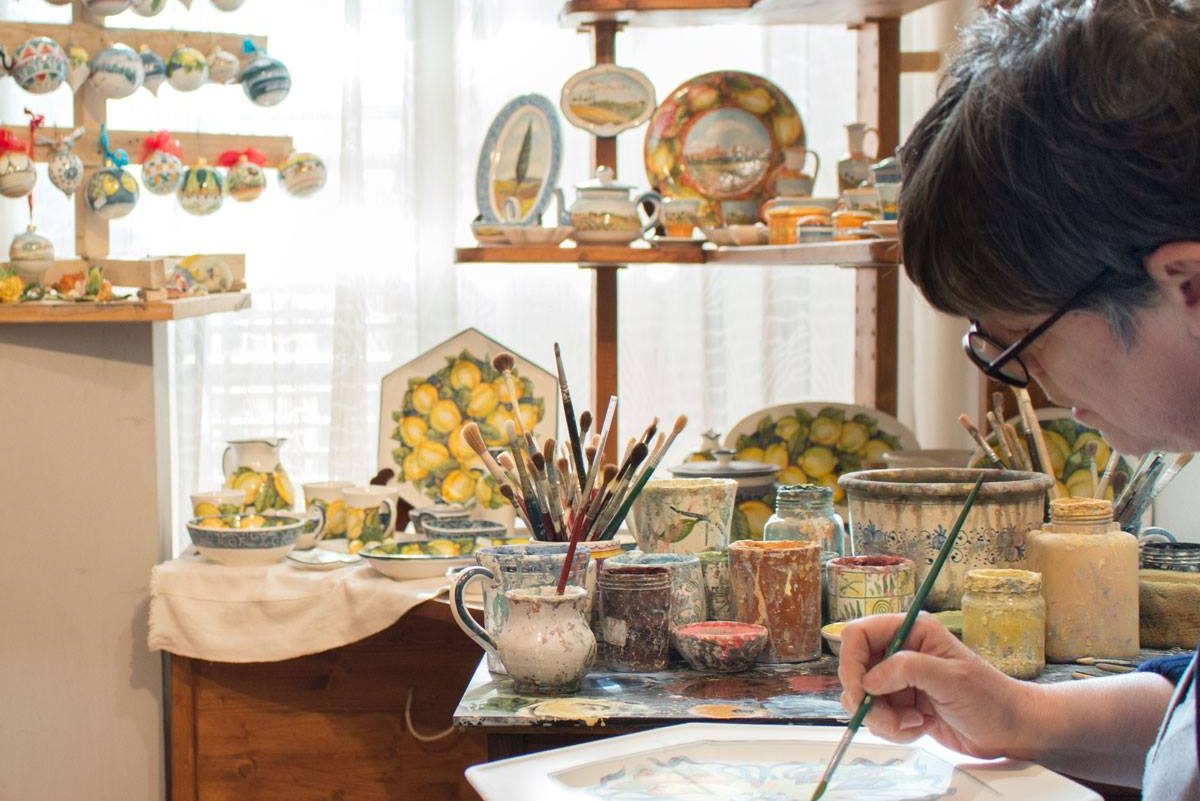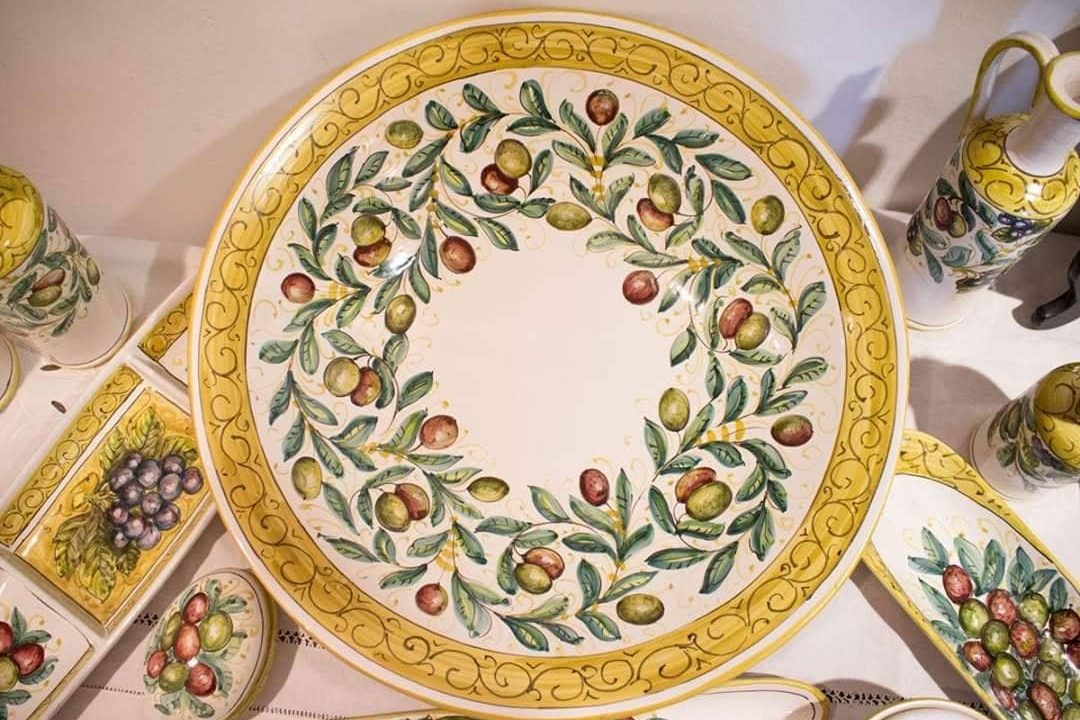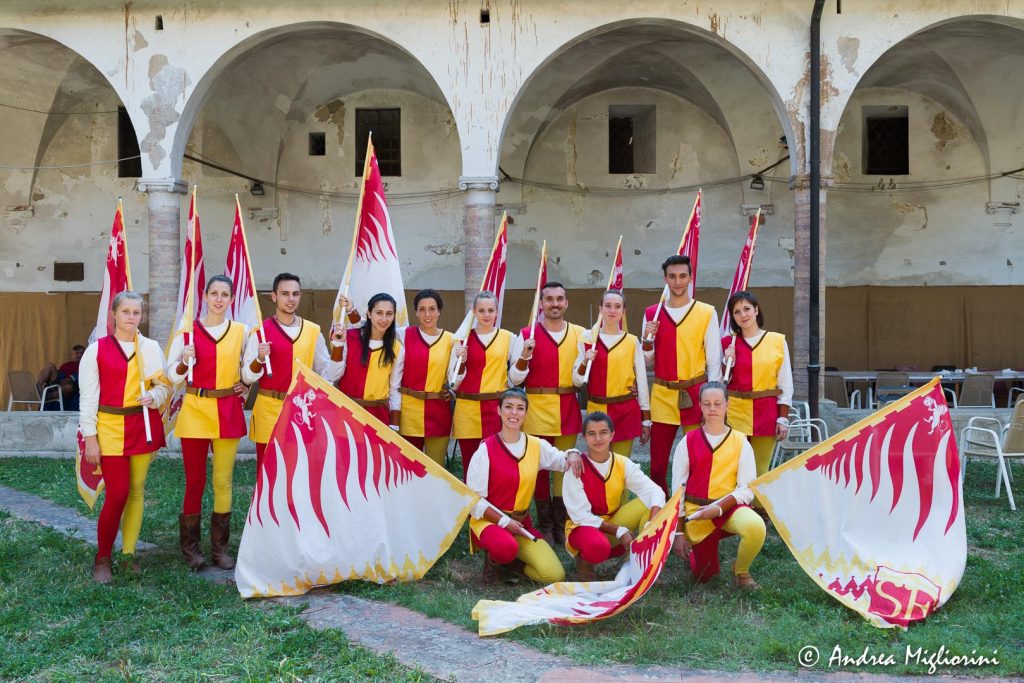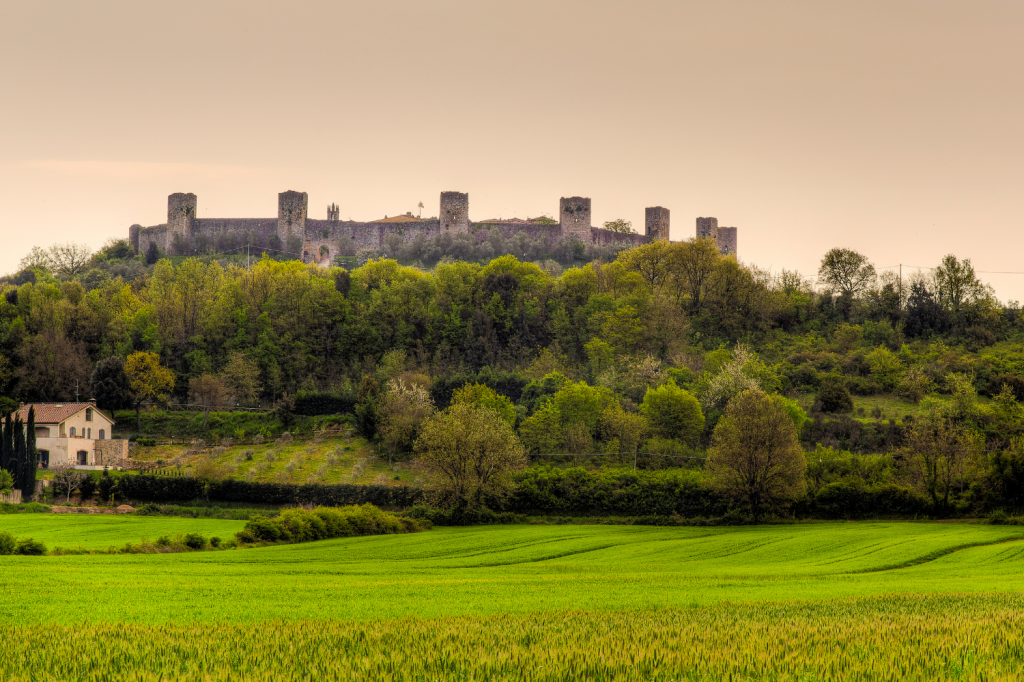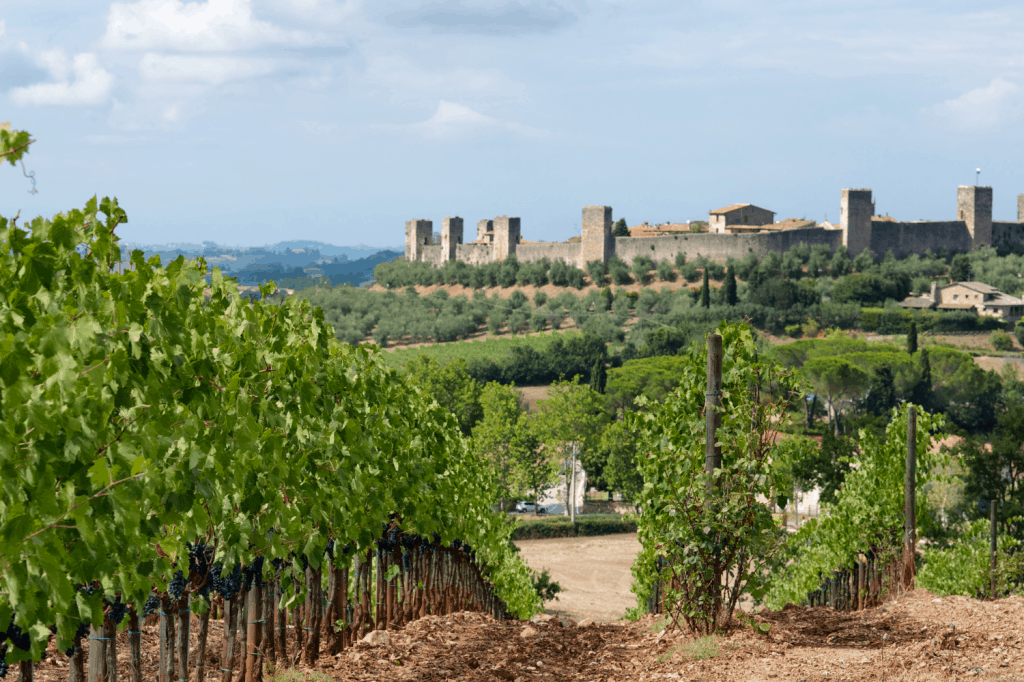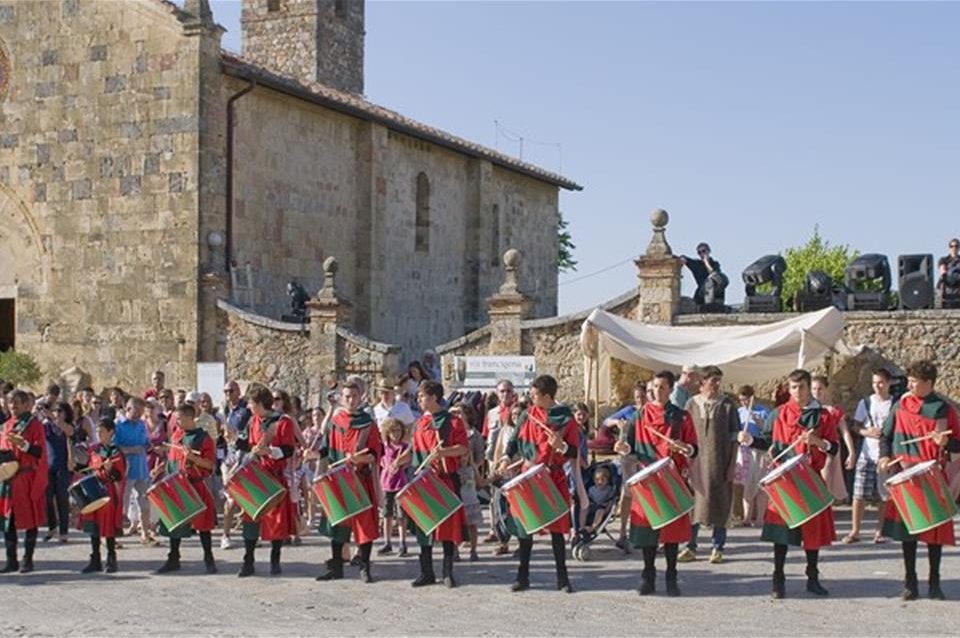 ---
Day 4 : San Gimignano, historical Winery lunch, Siena and sunset apericena in Badia a Passignano
We will begin our day with a relaxing walk in the medieval village of San Gimignano whose historic center is UNESCO-listed. This magical location is famously known for its array of medieval towers that can be seen from miles away.
We will enjoy a relaxing walk through the traditional shops and streets, learning stories and legends about this town and then head to a stunning villa and historical winery. Enjoy a guided tour of the beautiful property and learn about its centuries-old history. A beautiful lunch with tasting of the prestigious wines will follow.
After lunch we will head to the stunning town of Siena whose historic center is also UNESCO listed. Here, we will enjoy a real espresso in the stunning Piazza del Campo and taste the delicious "Senesi" traditional sweets that are famous of the town.
In Siena, we can admire the majestic beauty of the Duomo and learn interesting stories about the famous Palio, a charming tradition from Siena that goes back to the Middle Ages.
In the evening, we will visit the stunning Badia a Passignano abbey, a Middle Age monastery still belonging to the monks.
We will end the day with a sunset aperitivo in a lovely wine bar owned by Andrea and Silvia with stunning views over the green rolling hills.
Inclusions: Breakfast and dinner at the farmhouse, lunch at the winery. Walking tour of Siena, San Gimignano and Badia a Passignano. Sunset aperitivo.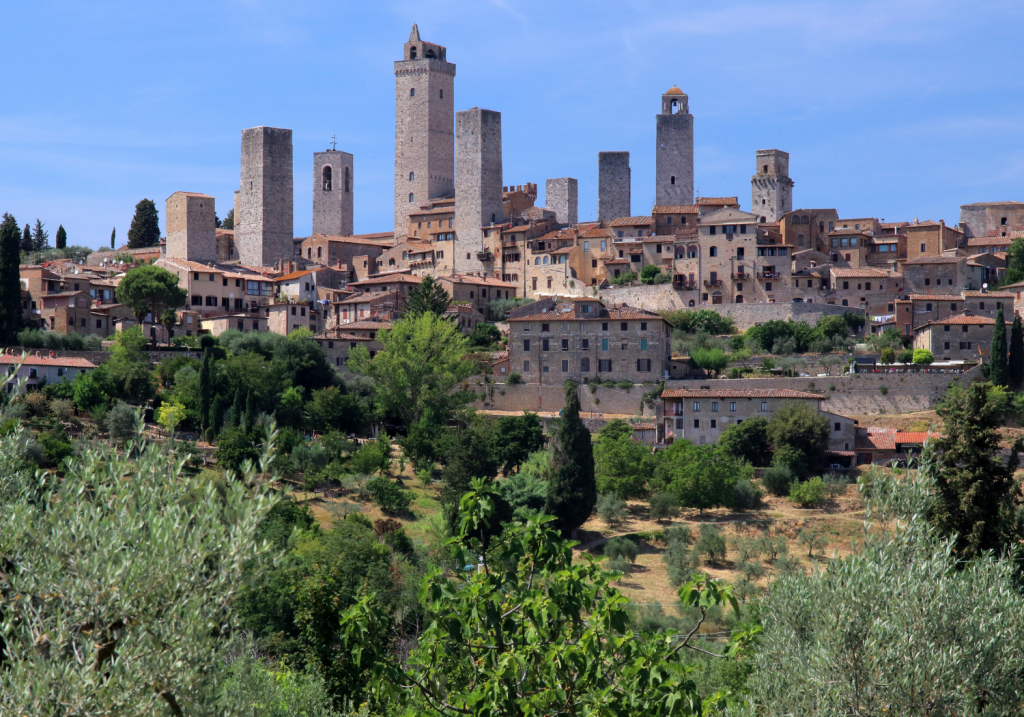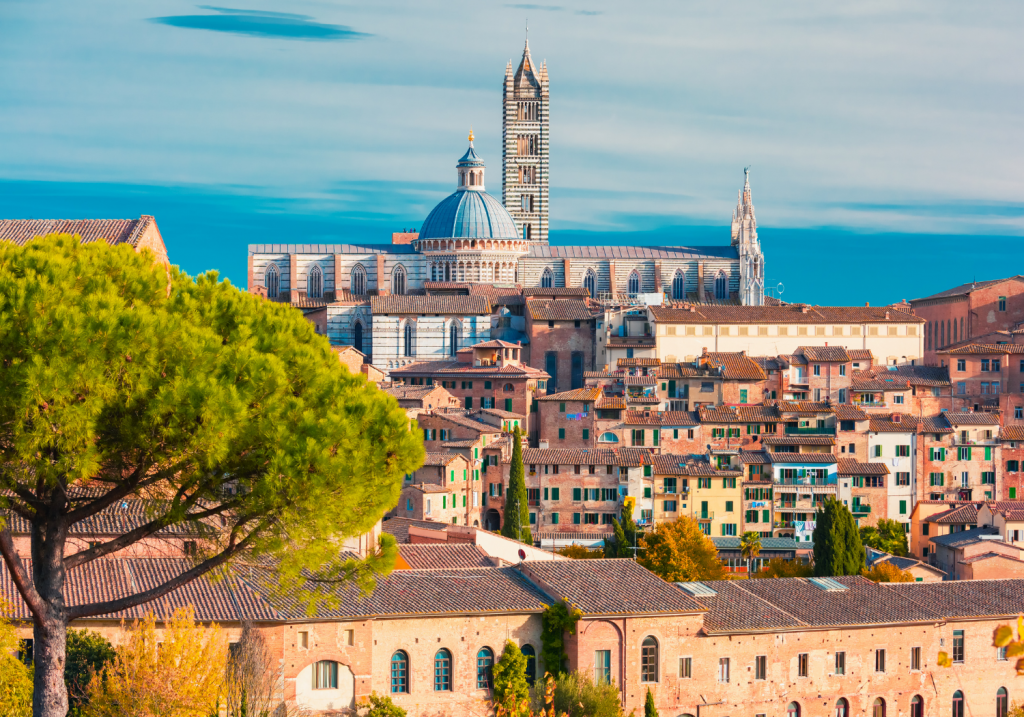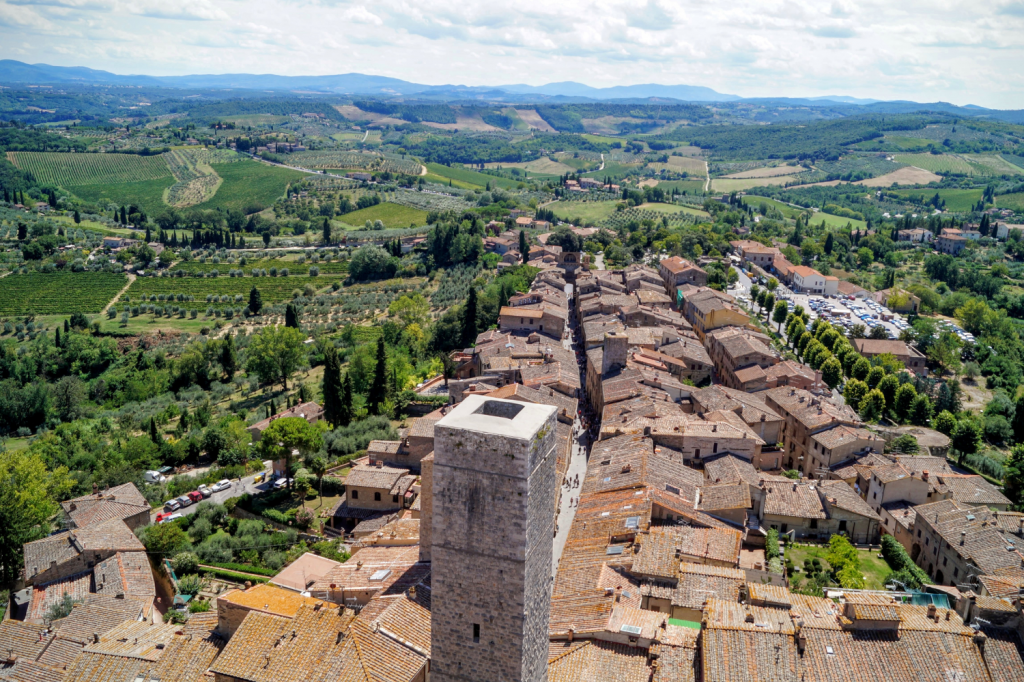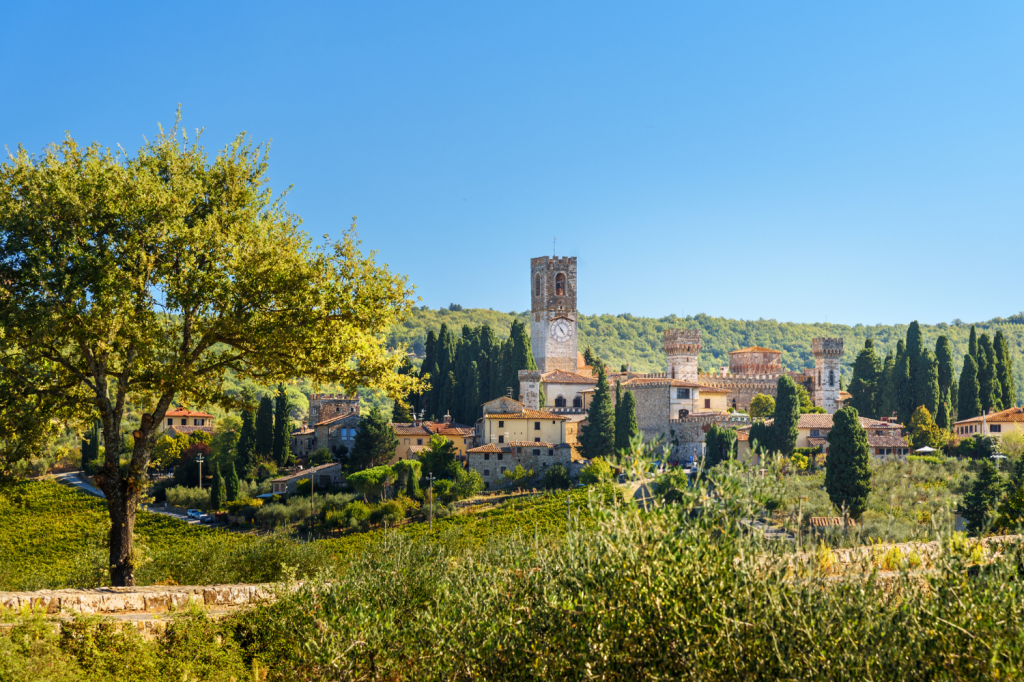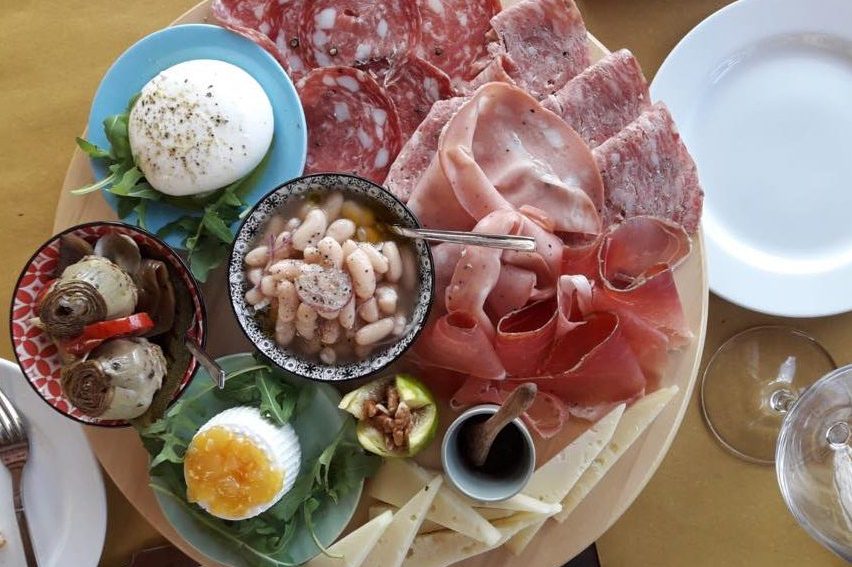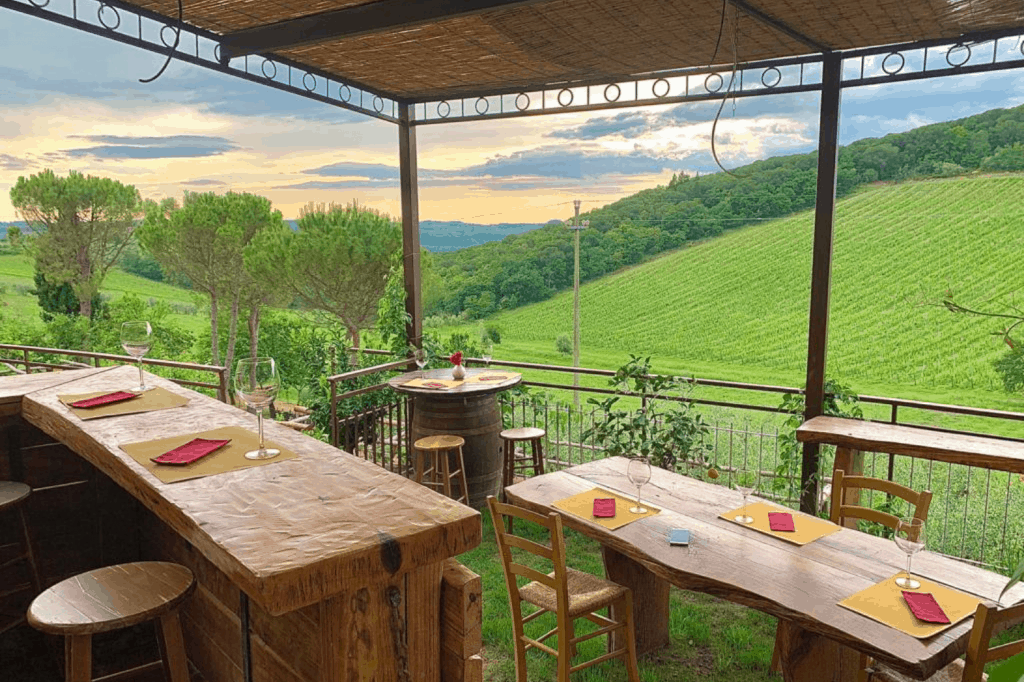 ---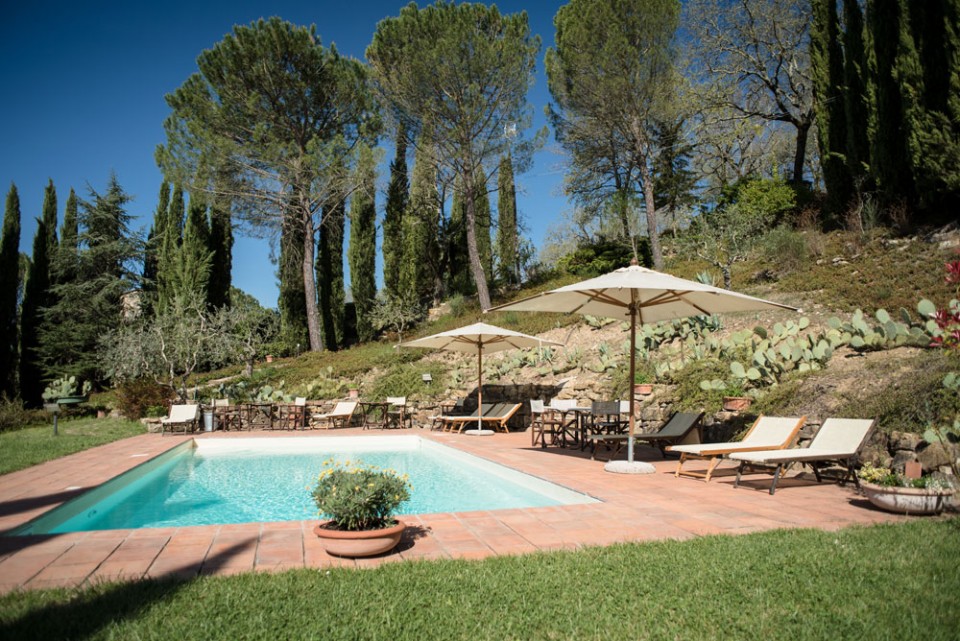 Day 5 : Enjoying the "Dolce far Niente"
We couldn't call this an immersive cultural and foodie experience without giving you the chance of spending a full day doing nothing, Italian-style, at the farmhouse.
Read a book by the pool or by one of the windows, take a walk around the wild garden, stroll along the hills, etc. this is a day for yourself to do whatever you want.
Inclusions: Breakfast, lunch and dinner at the farmhouse.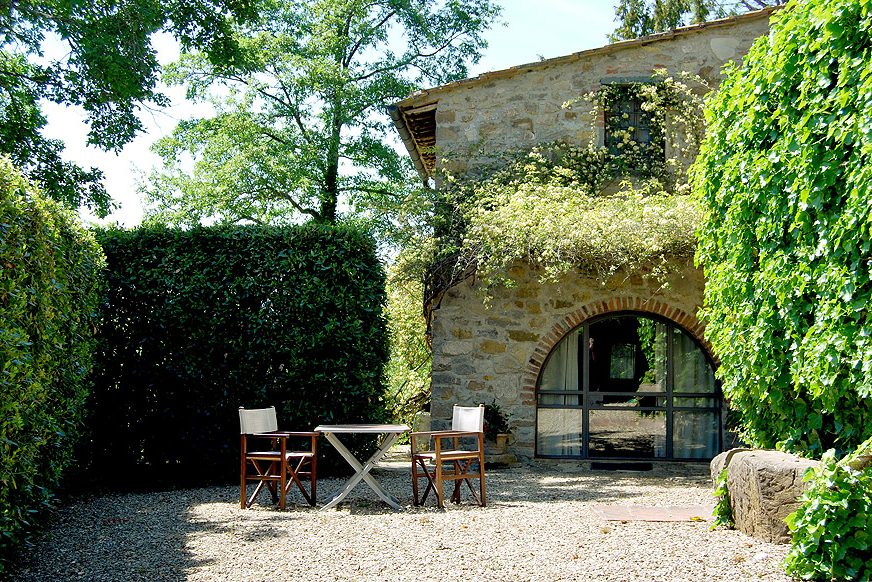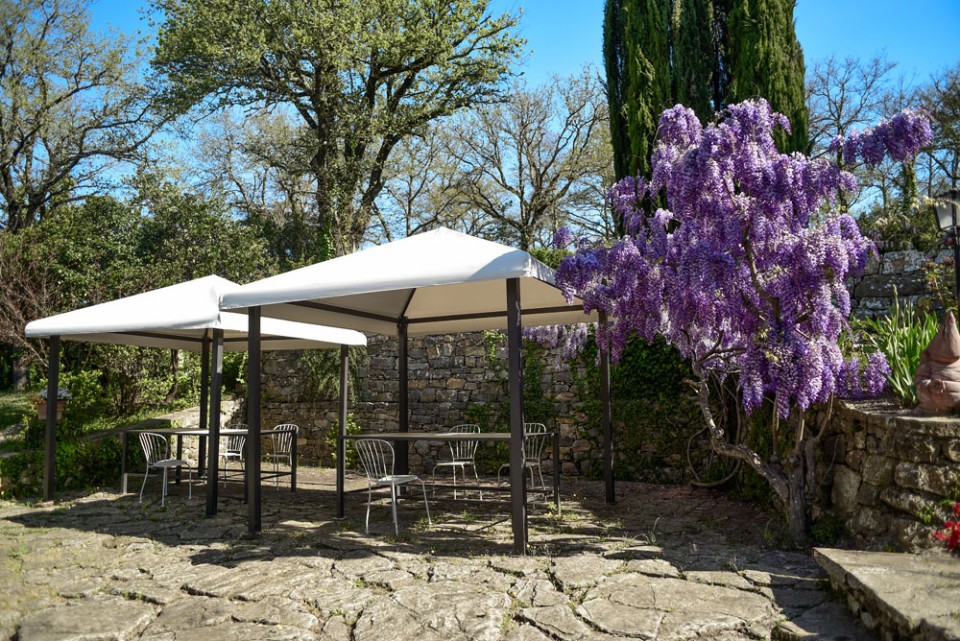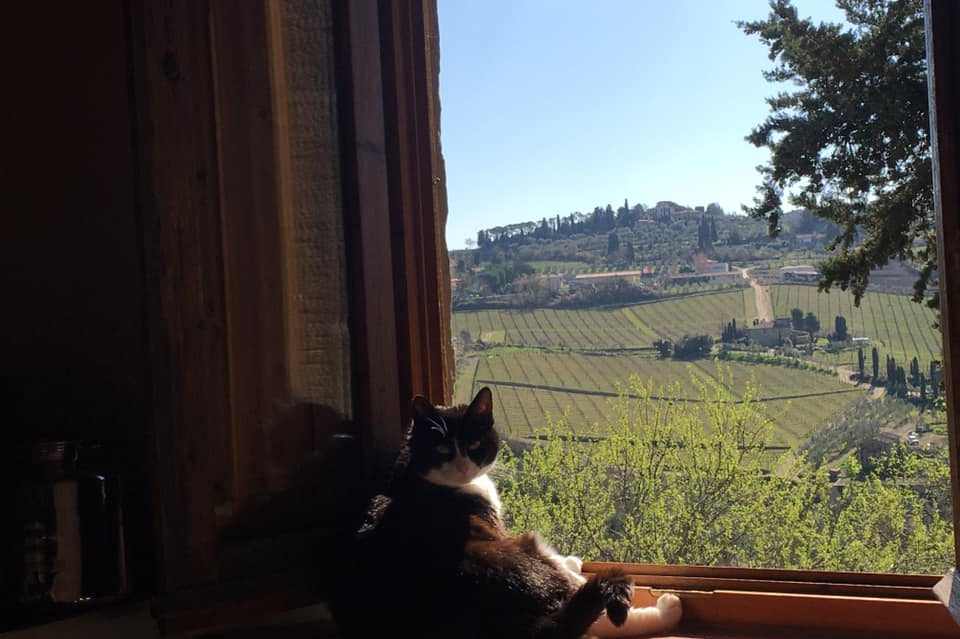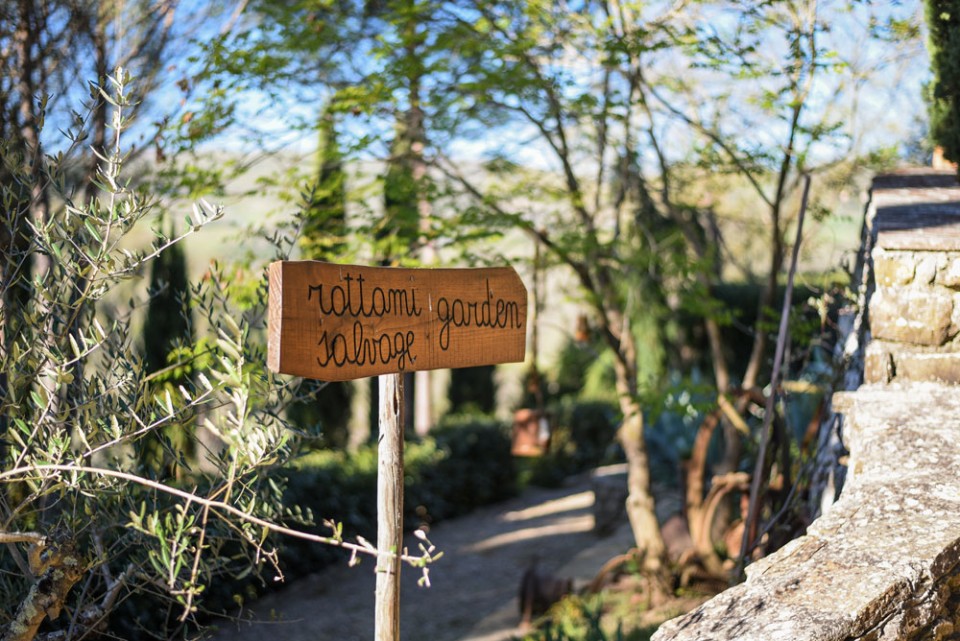 ---
Day 6 : Basket Weaving, Under the Tuscan Sun lunch, Greve in Chianti, Montefioralle and Sunset dinner at olive oil farm
We will begin our day with a visit to a fabulous basket weaver and her beautiful Iris farm in Chianti.
We will first learn about Irises and their amazing scent and then see how to transform them into wooden baskets.
The owners are committed to continuing with the traditional cultivation of Iris, the beautiful lilac flowers that gave the name to the town of Florence and that have always been used to prepare perfumes and cosmetics.
Malò will share with us her talent in weaving marvellous wooden baskets, something that in Tuscany is slowly becoming a lost art.
She will provide us with an extraordinary experience and create a basket in front of our eyes. Maybe you can try your luck at making one yourself!
After this insight into Tuscan life, we will then enjoy a delicious homemade lunch under her beautiful panoramic pergola. A perfect Tuscan dream!
After lunch we will visit the beautiful hamlet of Montefioralle, recognized as one of the most beautiful villages in Italy.
This 1,000 year old Medieval cobblestoned village still preserves some of its protective walls and is surrounded by vineyards and olive groves so typical of Tuscany.
After Montefioralle, we will go to Greve in Chianti, with time to explore the lovely shops and alleys located in its many narrow streets and archways.
This Medieval town takes its name from the river that passes through it and is the major urban center in the Chianti wine region, although it conserves an almost bucolic feel.
We will end our day visiting a family owned extra virgin olive oil producer in Chianti.
During our tour, we will be taken through the mill to learn everything about high quality extra virgin olive oil, how it is made, when the olives are harvested, how to taste it, how to cook with it, etc. It doesn't get its nickname of liquid gold for nothing!
The guided tour will be followed by a dreamy sunset dinner experience, sampling delicious specialties all paired with olive oil, and enjoying time with the lovely family. Not only the food will be to die for but the views will have you not wanting to leave.
Inclusions: Breakfast at the farmhouse, lunch at the Iris farm and dinner at the olive oil farm. Basket weaving demonstration, walking tour of Montefioralle and Greve in Chianti, olive oil farm tour.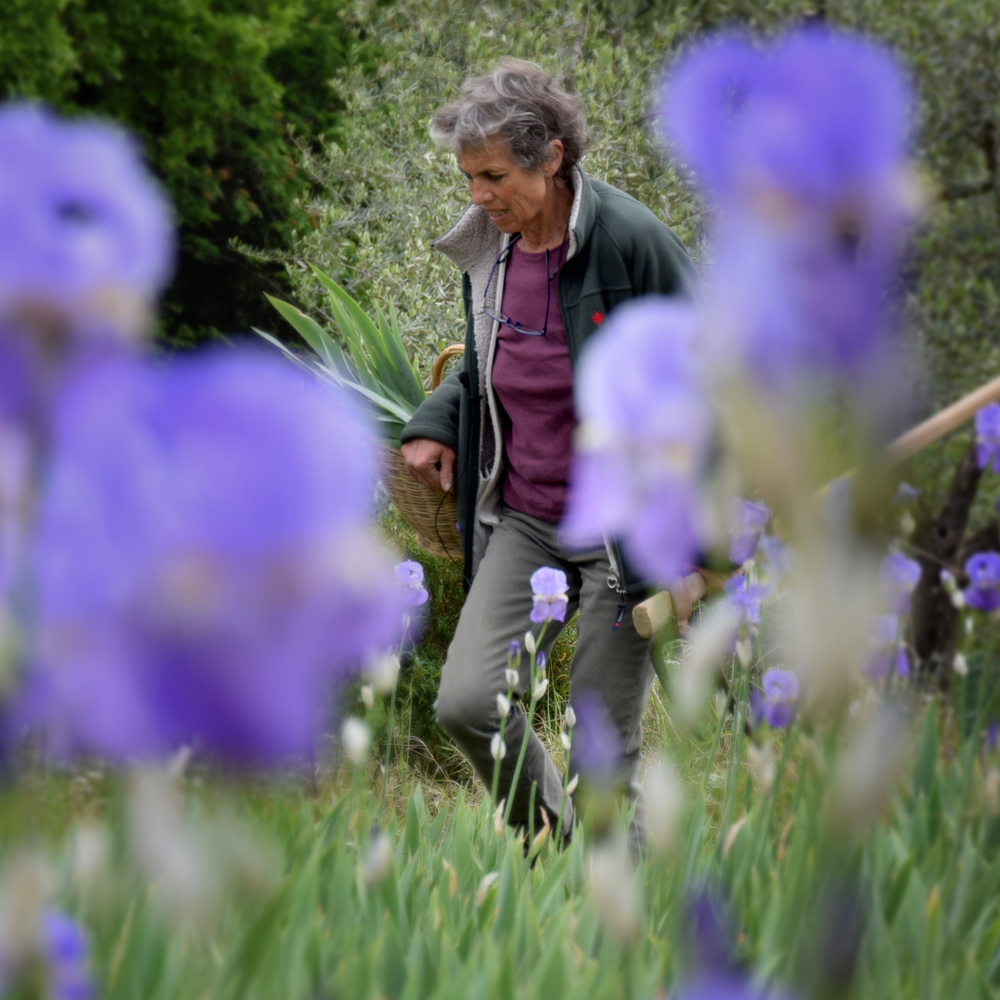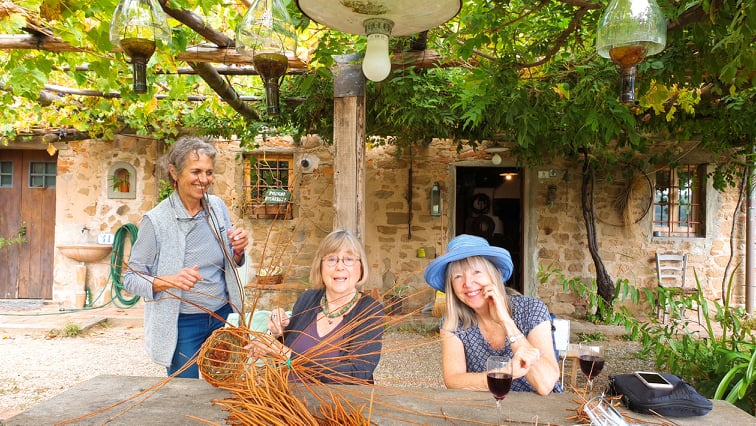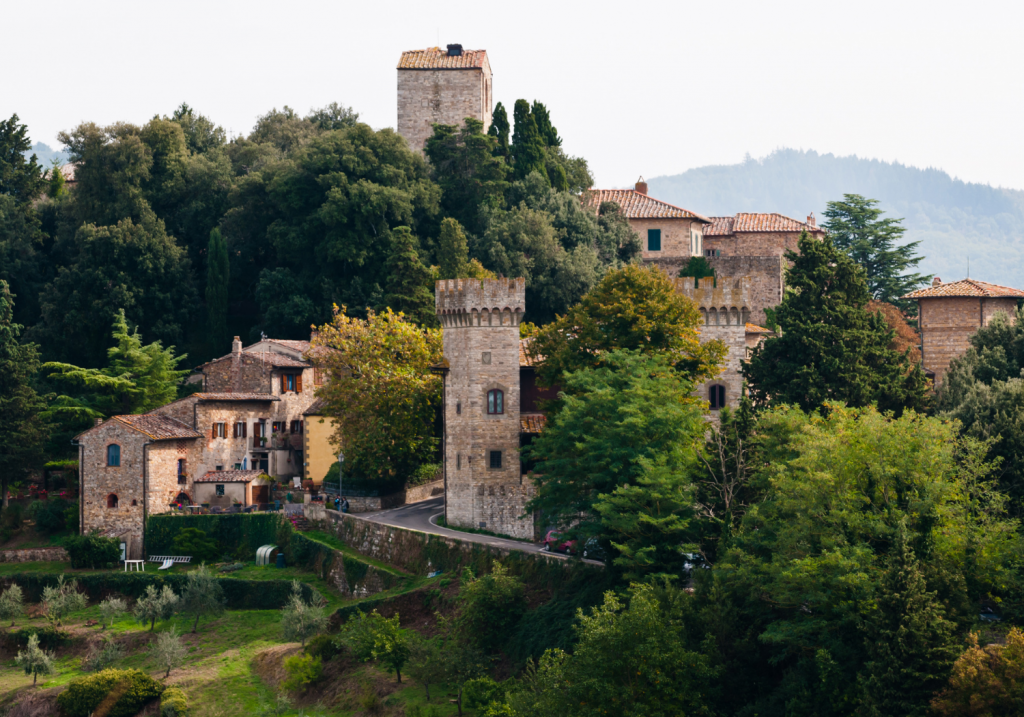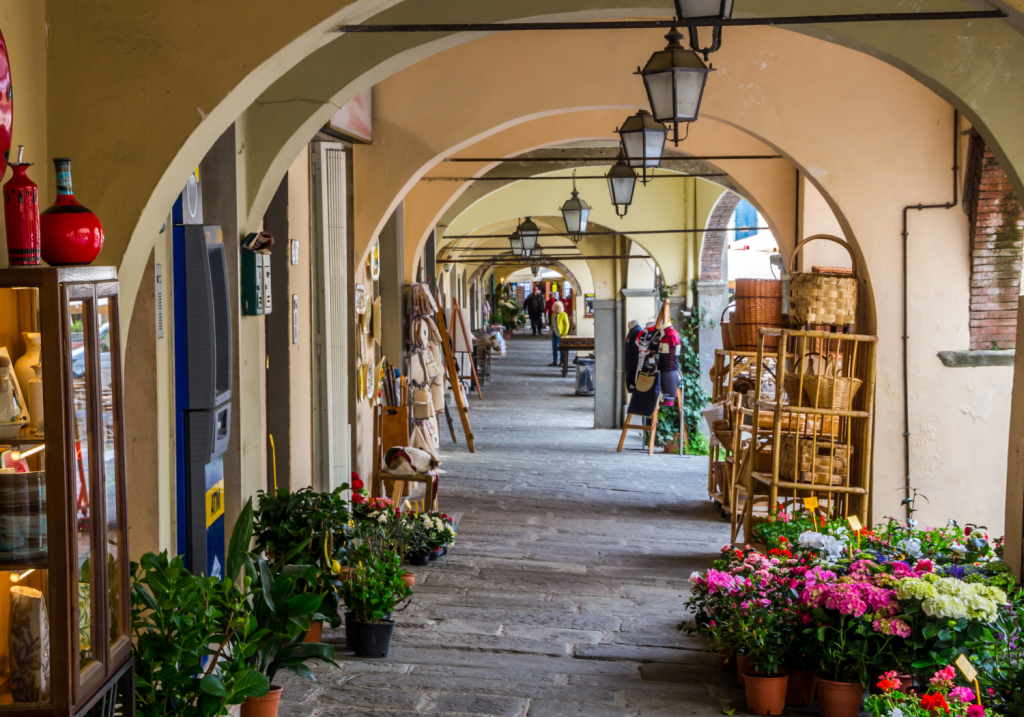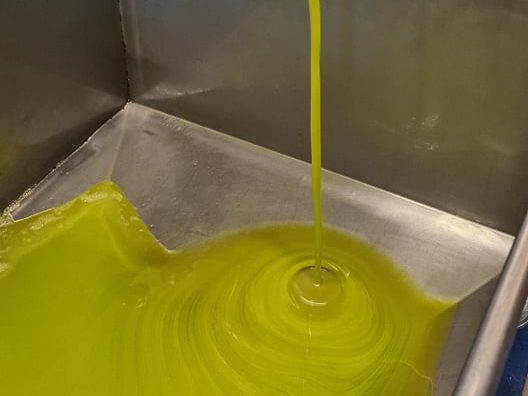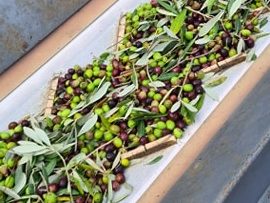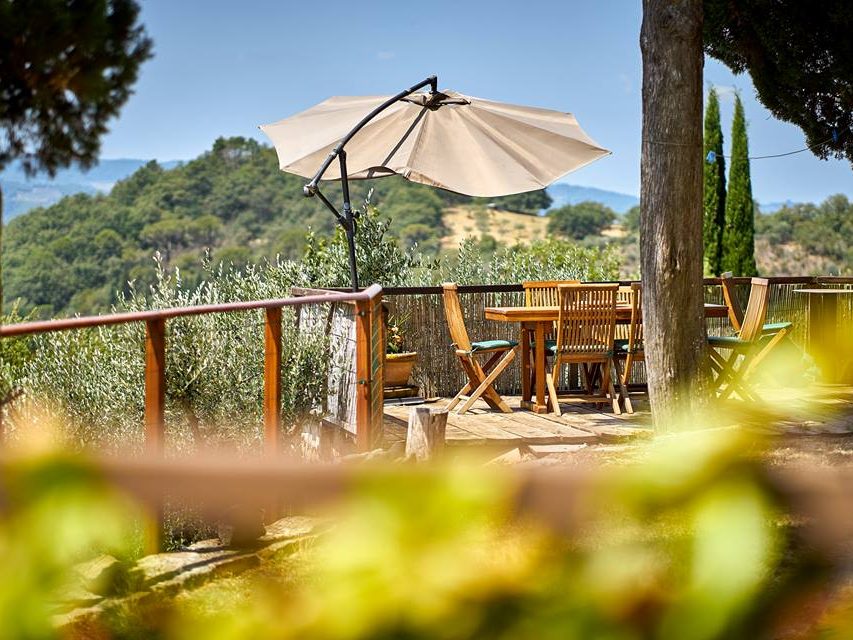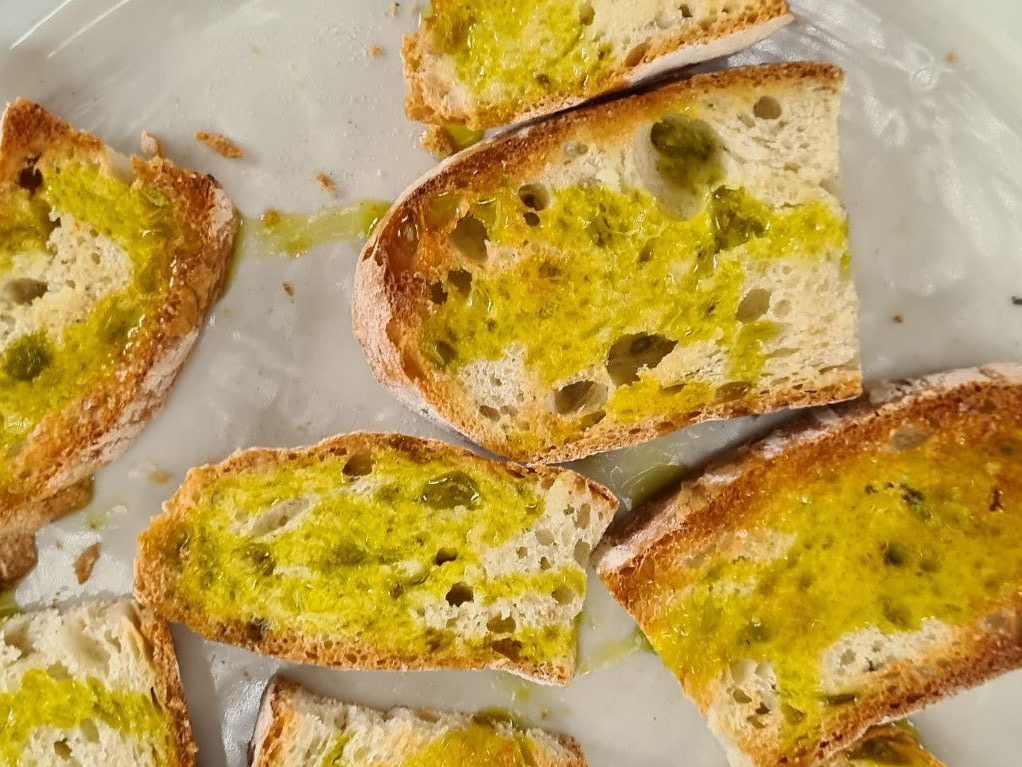 ---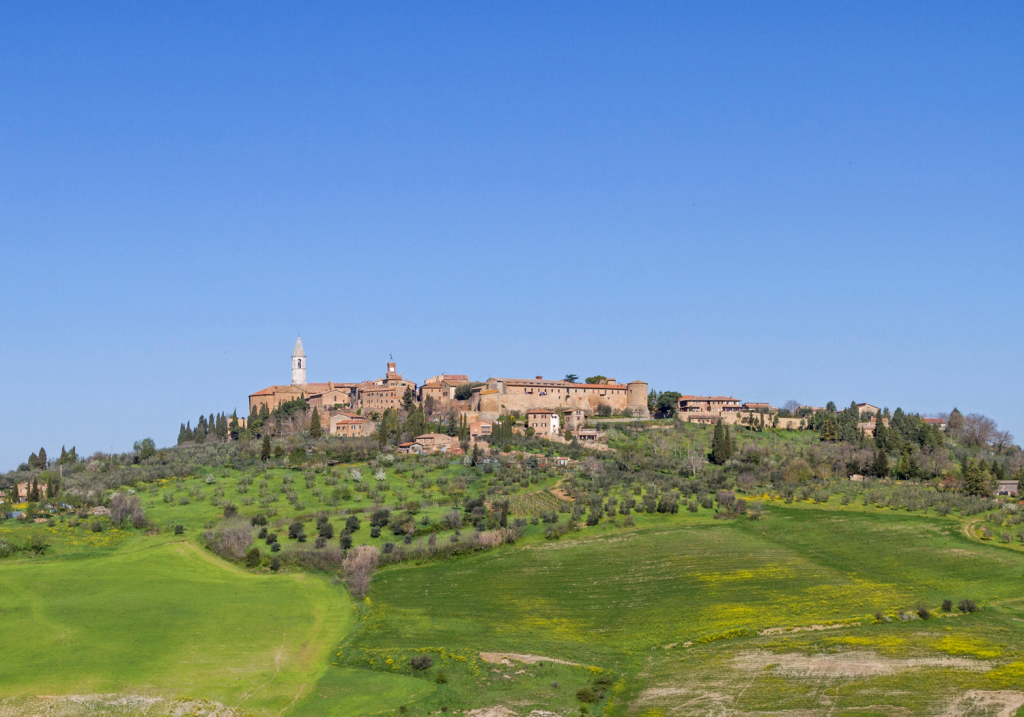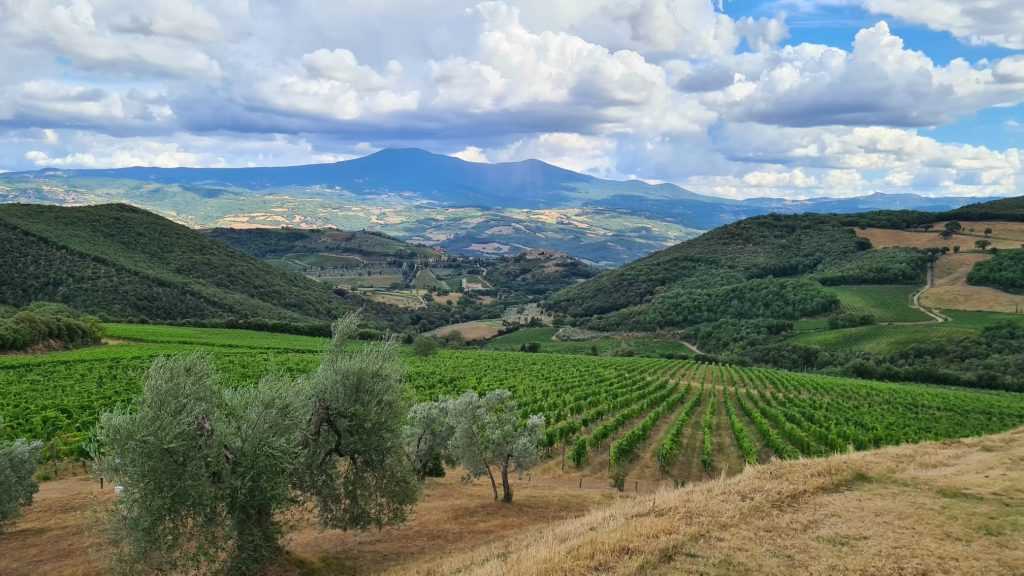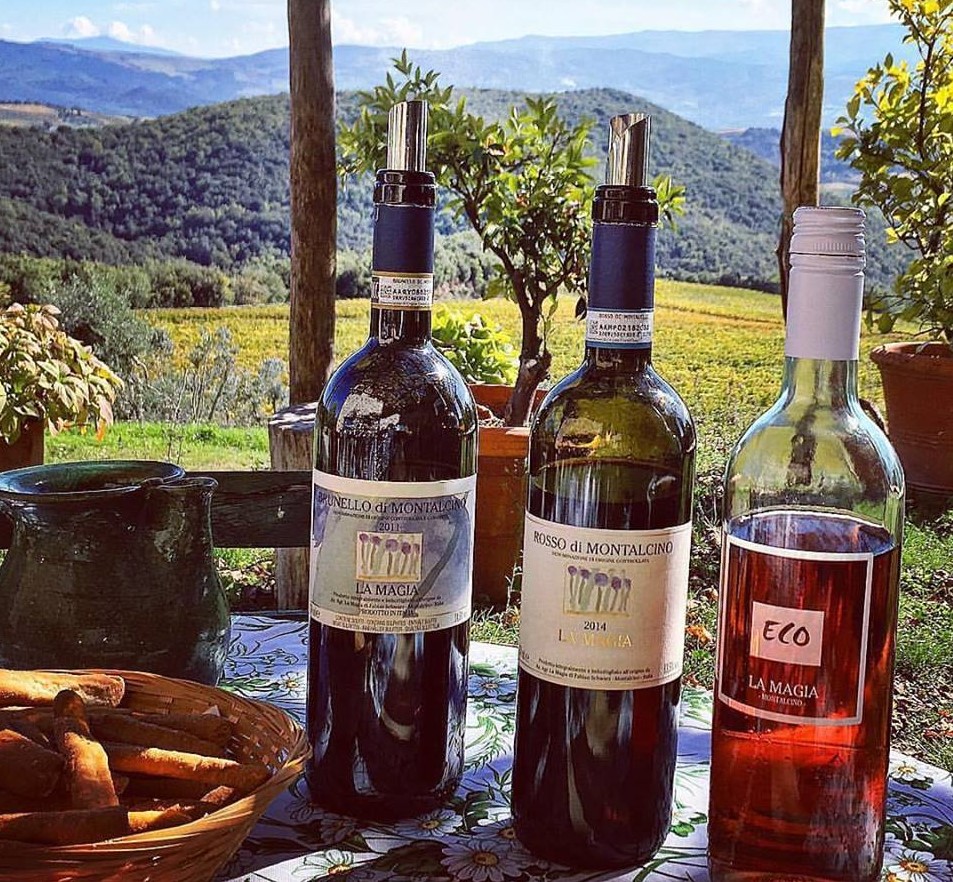 Day 7 : The Val D'Orcia experience: Pecorino cheese and Brunello wine
We will begin our day with a relaxing walk in the beautiful village of Pienza, a beautiful UNESCO-listed village.
We will then visit an organic pecorino cheese maker near Pienza, enjoying a guided tour of this fascinating farm and learning everything you ever wanted to know about the 100% Tuscan and famous Pecorino cheese!
The experience will be completed by a cheese-themed lunch with a stunning view on the UNESCO-listed Val D'Orcia Valley. Val D'Orcia Valley was included in the list of UNESCO World Heritage Sites in 2004 for its rolling undulating hills and its cultivated land.
The area is known for the picturesque villages of Siena and Pienza and for the premium wines of Montepulciano and Brunello di Montalcino.
After lunch, we will enjoy a visit to a family owned Brunello di Montalcino wine producer, the most prestigious and well known wine of Tuscany.
We will first enjoy a guided tour of the cellar, getting beautiful insights into this precious wine, and tasting the beautiful Brunello wines.
In the afternoon we will return to the farmhouse and enjoy some free time to relax and dinner.
Inclusions: Breakfast and dinner at the farmhouse, lunch at the cheese farm. Guided tour of Pienza, the cheese farm and Brunello di Montalcino winery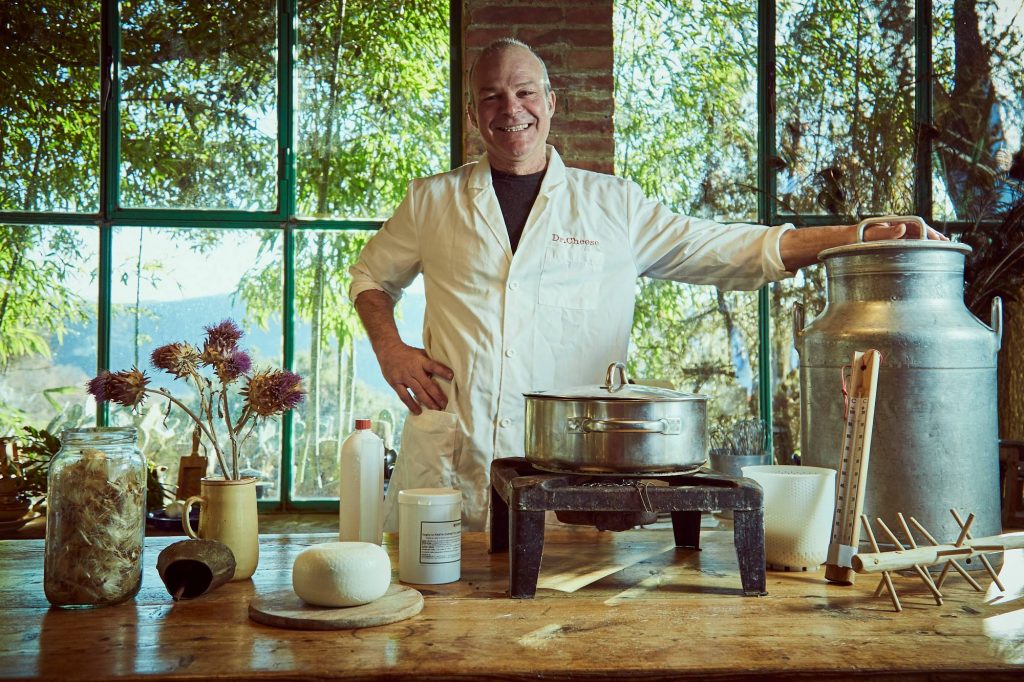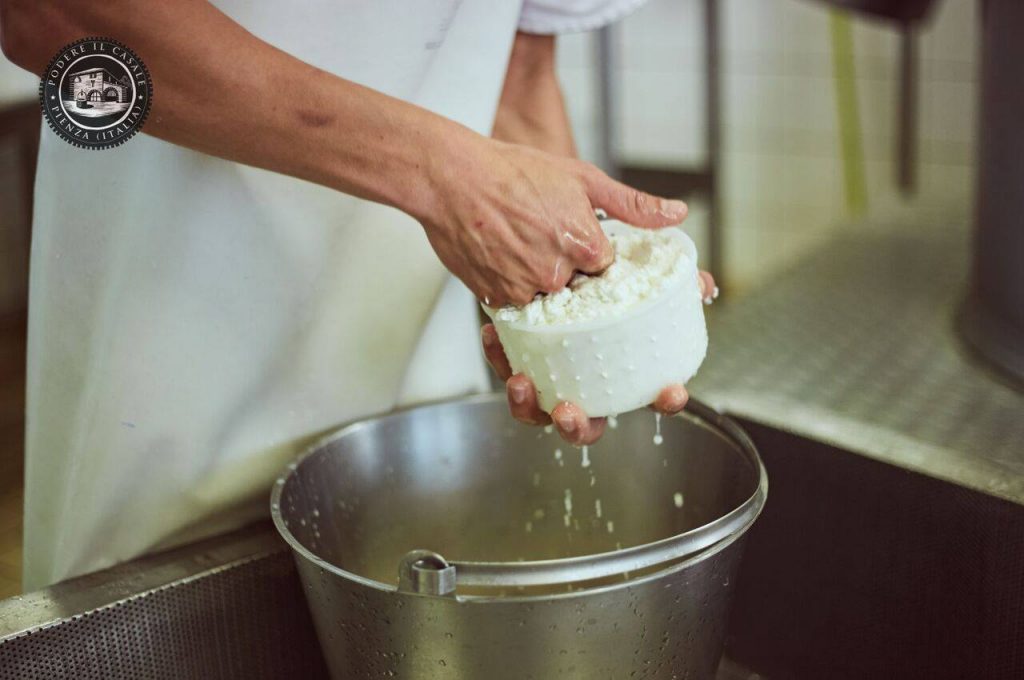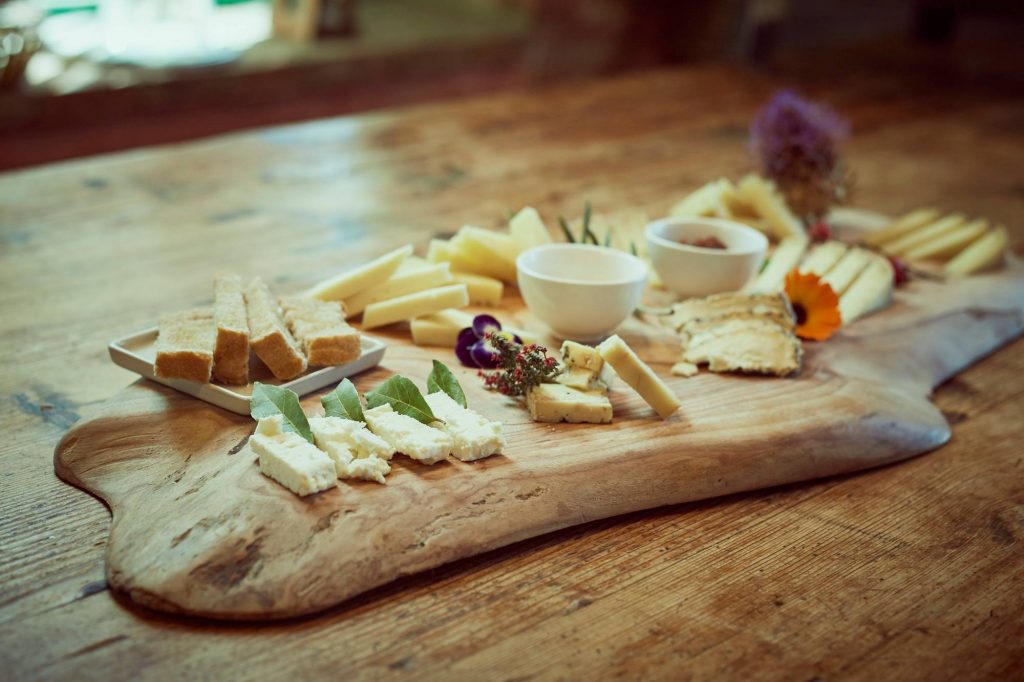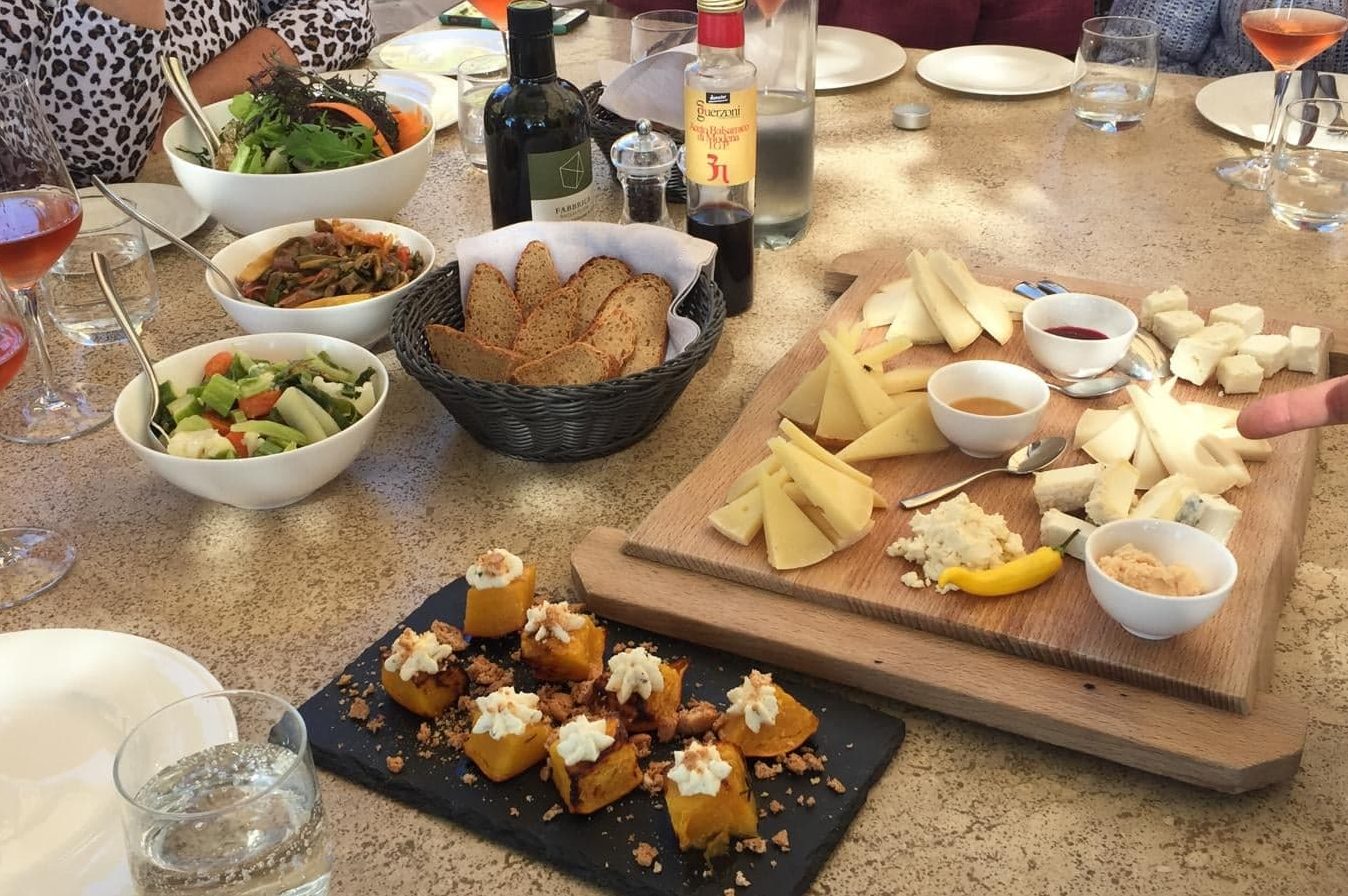 ---
Day 8 – 9 : Radda in Chianti, Golden Valley, Cashmere farm, Cooking Class and Sunset dinner with Live Opera
Our day will begin with a relaxing walk in the lovely village of Radda in Chianti, exploring the quaint shops and alleys. We will then stop for a group picture at the famous Golden Valley of Panzano, from where we can enjoy one of the best views of Chianti.
We will continue to a unique Cashmere goat farm in Chianti owned by the charming Nora Kravits , where you will learn everything about cashmere.
The habits of cashmere goats, their names, how they are raised, how their lovely fiber it is harvested and how it is processed into a finished garment, the magic of this wonderful fabric will unravel.
For those who love animals and the incredibly soft and pure cashmere, this is going to be an amazing experience. If you do't believe us, see Mar's happy face as she hand-fed a baby cashmere goat on her visit!
Did we mention that baby goats will have just been born in June? Even more special.
We will have a guided tour of the farm, followed by our last perfect "Under the Tuscan Sun" light lunch at Nora's beautiful home.
From the afternoon, a unique and unforgettable experience will await: a cooking class and opera dinner.
We will head to the beautiful home of Chef Lucrezia, who will teach us traditional dishes of Italian tradition such a fresh pasta, and then take us to the garden for a delectable sunset dinner with a spectacular view on the Tuscan hills and delicious recipes paired with excellent and hand-selected wines.
But there's more! Dinner will be accompanied by the best Arias of Italian Opera. A perfect Italian dream come true!
Dessert and espresso will be accompanied by the sounds of La Traviata, Madame Butterfly, Le Nozze di Figaro and La Bohème performed by professional musicians.
Reawaken all senses in this exclusive experience, what a way to end the trip!
Overnight at the farmhouse. On day 9, we will have breakfast and you will be dropped back in Florence or at the airport for your onward journeys.
Inclusions: Breakfast at the farmhouse, lunch at the cashmere farm and dinner with opera performance. Walking tour of Radda in Chianti, cashmere farm tour, and cooking class. On day 9, breakfast at the farmhouse.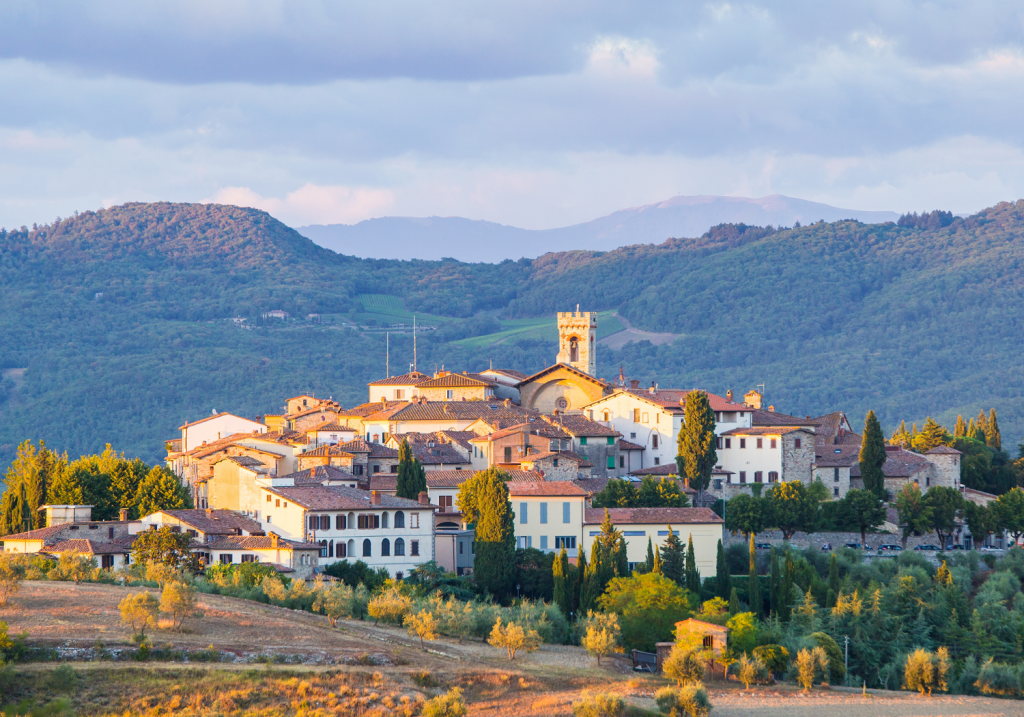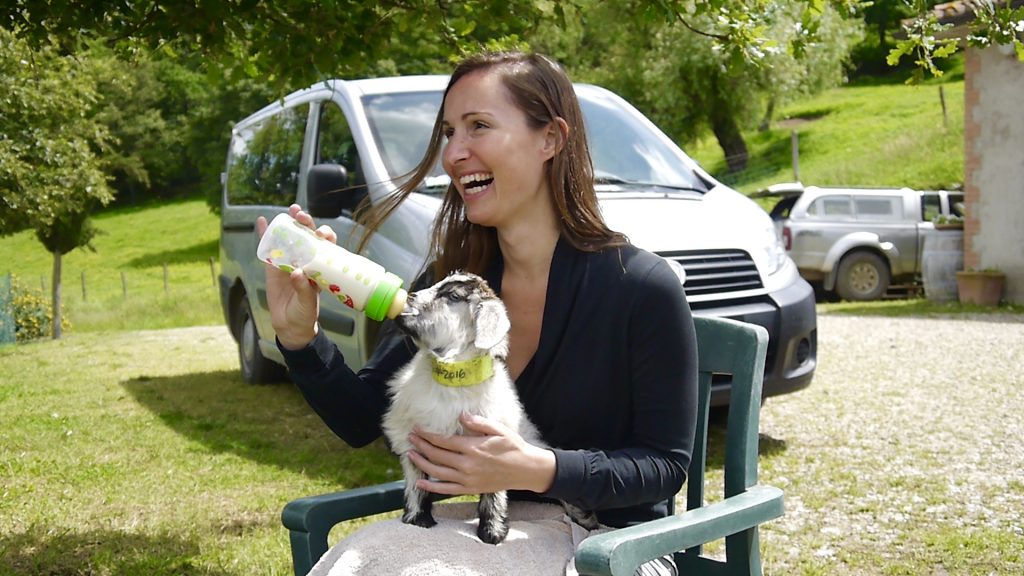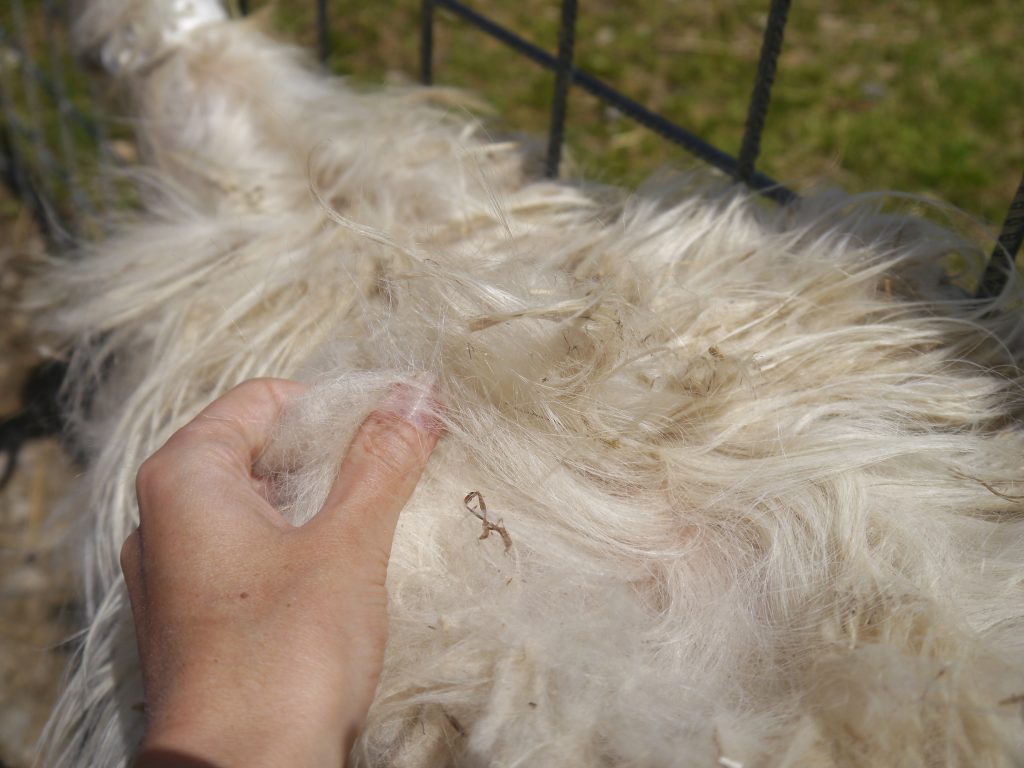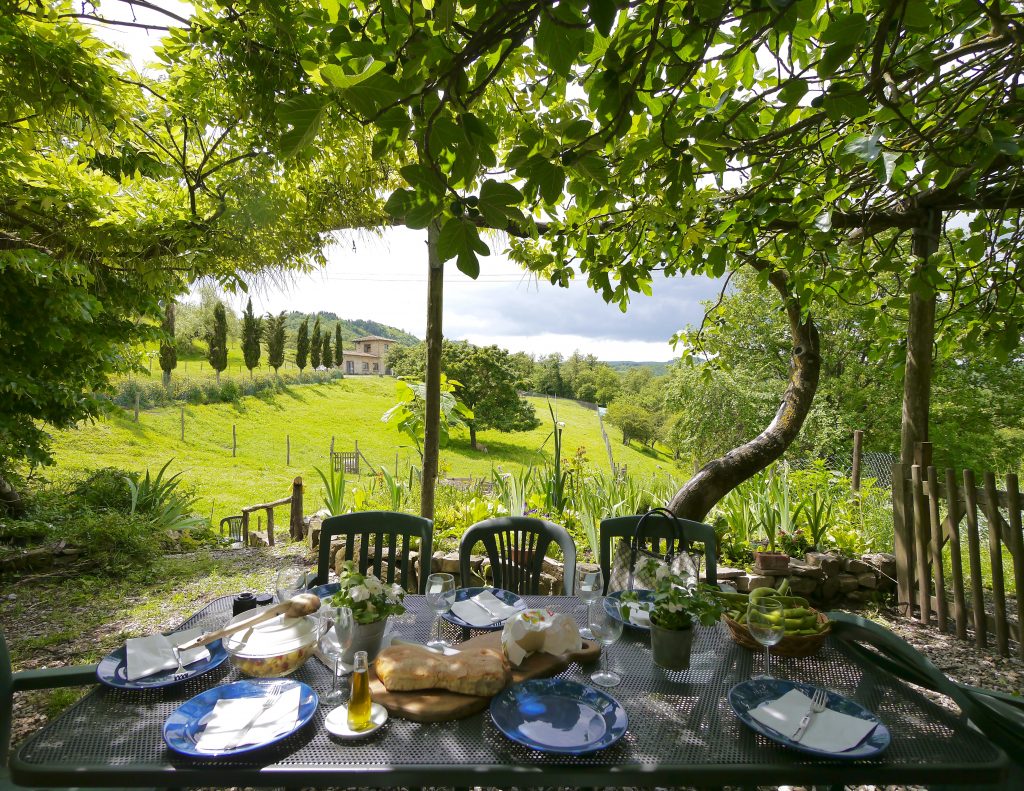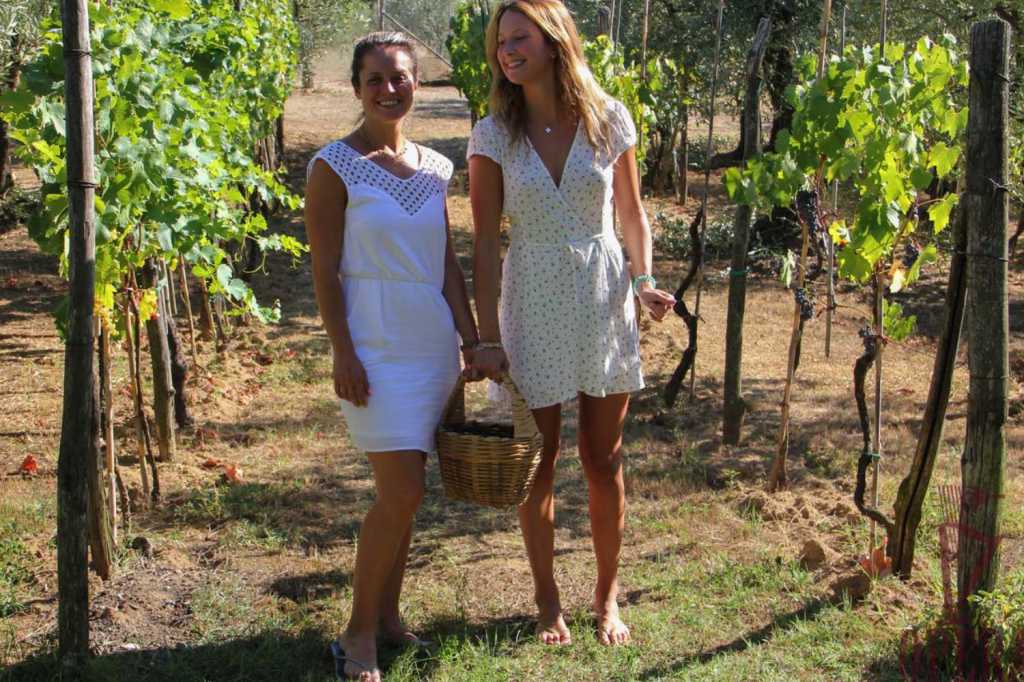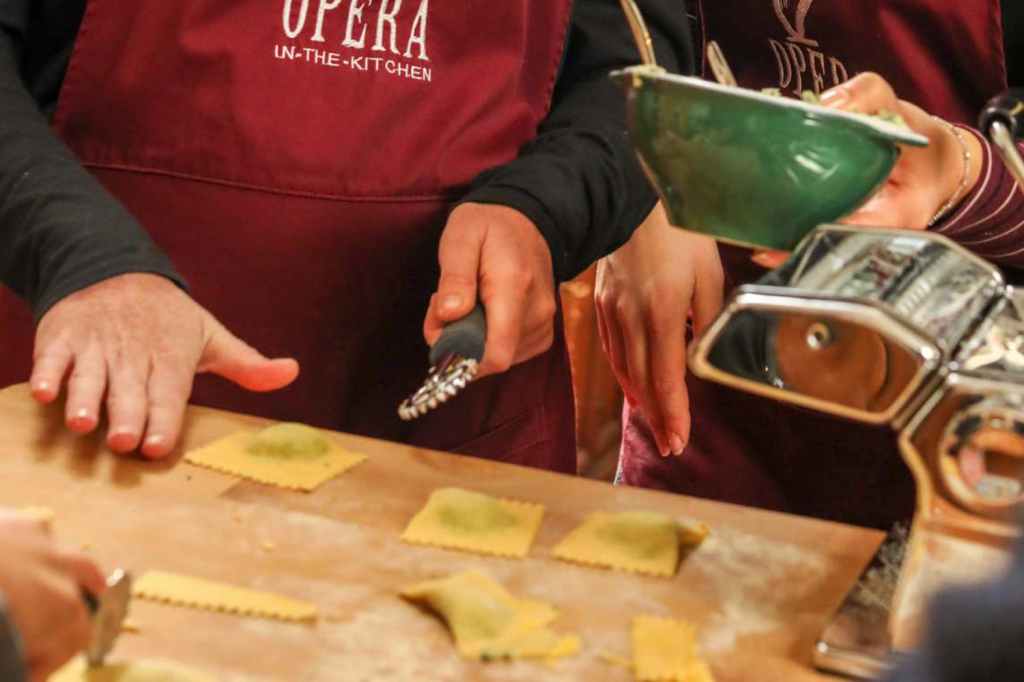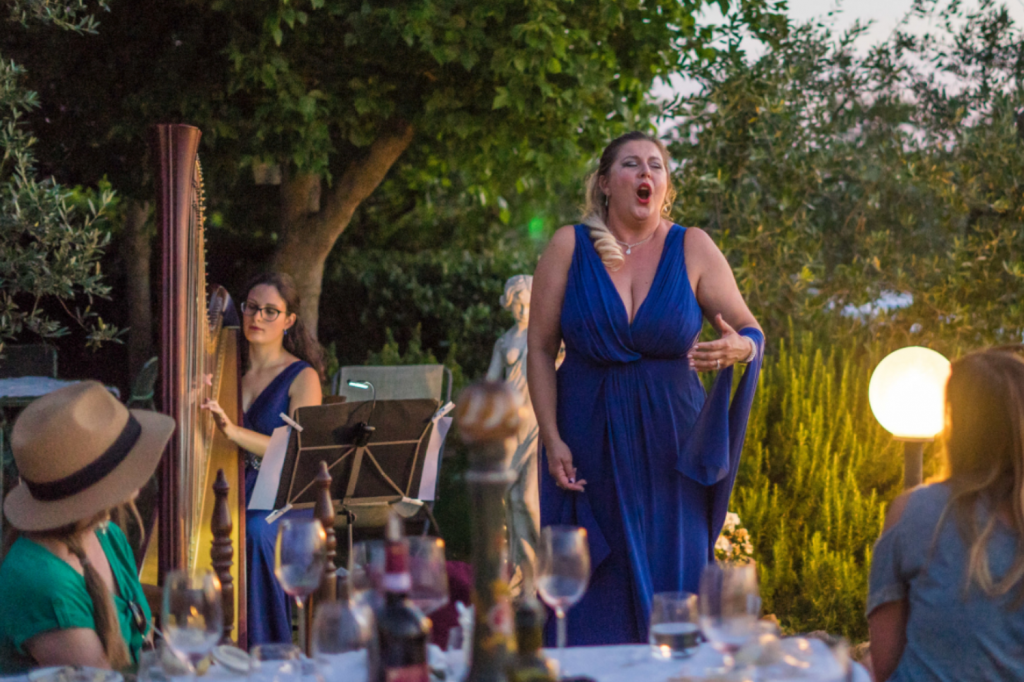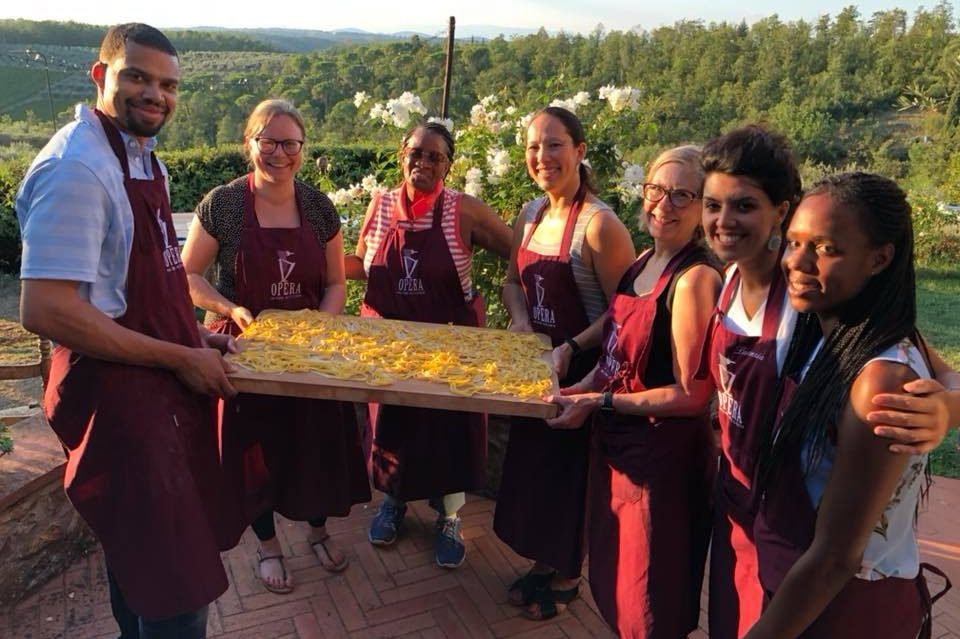 ---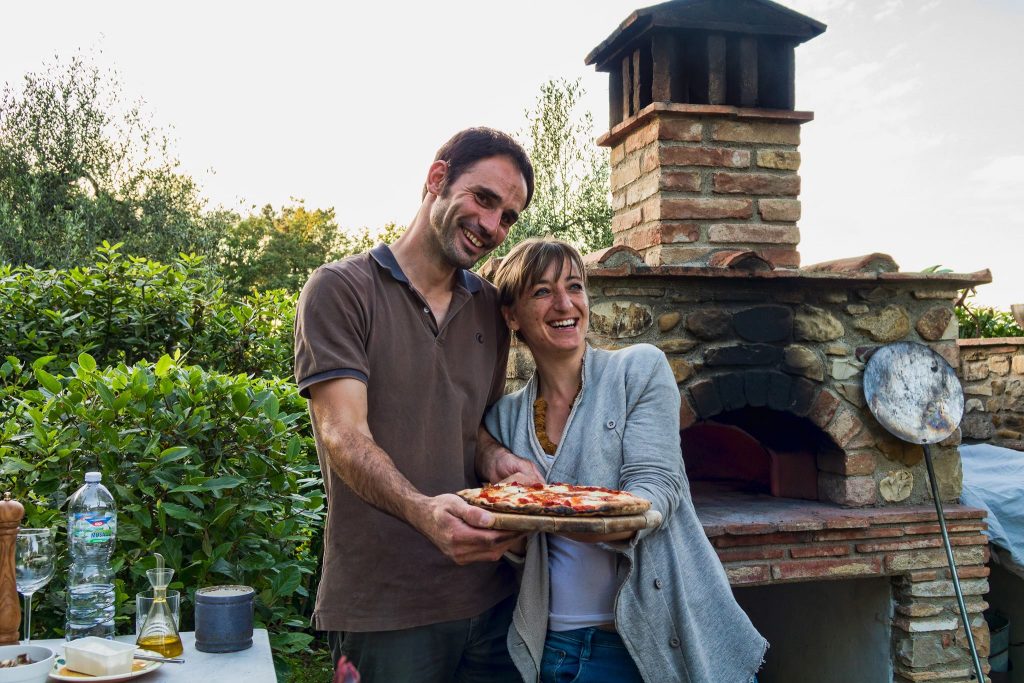 About Your Hosts
Arianna was born and raised in Tuscany and together with her husband Alessio, they love to take guests on a culinary, cultural and oenological journey through Tuscany.
They founded KM Zero Tours to follow the principles of Slow Travel and Proximity food and will show you everything there is within a 50km radius from our home in Tuscany. Be ready to be charmed by their friendliness and warmth.
Exclusive June 17 2022 Departure : Mar will take photos of the group and guests as a memento of this once in a lifetime trip.
---
Inclusions
✔️ Airport pick up (2 set times on arrival day) and drop off (depart 10am from the villa on day 9)
✔️ 7 Nights in shared twin accommodation at the farm house. 1 night in Florence at 4* hotel.
✔️ All activities, walking tours and experiences as mentioned. Walking tours: Siena, Pienza, San Gimignano, Greve in Chianti, Montefioralle, Monteriggioni, Certaldo, Radda in Chianti and Badia a Passignano. Workshops: Bread making, cooking class, basket weaving, cashmere goat farm, pecorino cheese farm, 2 winery visits
✔️ 8 breakfast, 8 lunches and 8 dinners as specified in the itinerary, wine with meals
✔️ Special meals: Welcome dinner at the rooftop over Florence, Pizza party and live music at the farmhouse, Farewell Opera dinner
✔️ Photography pack with candid individual and group shots (only for June 17-25 2022 departure)
✔️ Transportation in a small minibus or van
Exclusions
✘ Optional activities not included in the program
✘ Meals if arriving earlier or staying later
✘ Visa, if required
✘ Travel & Medical Insurance (Required)
✘ COVID Vaccinations Pre Arrival (Required)
✘ Souvenirs
✘ Tips for Drivers and Guides (at your discretion)
✘ Departure COVID Testing. If required which we can help organize
Payment Info
Only 14 spots available
3,995 USD
Payment Plan:
30% deposit to reserve your spot
Balance payment due 120 days before the trip
*The initial 30% is refundable if the minimum number of guests is not reached. By joining our trips you agree to our T&C.
---
Book Your Spot
Each trip will only host 14 guests so don't wait; book now or reach out to us with any questions.
Ready to book?
Click on the button below and you will be taken to a booking page to make payment. Full payment is due for all 2022 departures.
IMPORTANT: Due to the nature of the trip and the many traditional gastronomic experiences at people's homes, we are unable to accommodate a vegan diet or severe food allergies. If you are unsure, please reach out before booking.
2022 Dates: Click to Book
Note: All trips are confirmed departures and you may book your flights.
Email us
Write to us with any questions at community@solofemaletravelers.club.
Talk to us live
Book a convenient time below, we'd love to meet you!
---
Frequently Asked Questions
This is a trip of a lifetime and we know there are many things you'd like to know more about.
What are the COVID measures in Italy and how will you ensure everyone is safe?

We care deeply about the wellbeing of our guests and our trip follows all local regulations. We require our guests to be fully vaccinated to join the tour so that we ensure the safety of everyone on the trip.

We will also monitor the situation for changes in regulations and COVID specific rules and keep you updated. In case a departure negative Covid is required, the itinerary may change to allow for enough time to receive the results.

The official Government website for COVID restrictions is here.
What if I cannot travel because of COVID restrictions?

Once the 30% down payment is made, the trip is non refundable unless there are travel restrictions imposed by the Government of Italy that force the cancellation of the trip. In that case, the trip will be moved to a later date.

We require all guests to purchase comprehensive travel insurance that covers unforeseen circumstances which would prevent them from traveling, and this is how you would recover your costs from needing to cancel. Please read our Terms and conditions here.
Do I need a visa for Italy?

Most travelers do not need a visa for Italy. In cases where a Schengen visa is required it will be issued by the Italian embassy in your country of origin.
What is included in the trip?

All inclusions and exclusions are detailed in the section above, but this trip is all inclusive and that means all meals, drinks, including wine, and activities (walking tours, workshops, cooking lessons, etc.) are included in the price and there are no optional activities that carry an extra cost. If during the free day you wish to venture into town, we can help arrange transportation at an extra cost.

We also recommend you stay longer to explore Florence at your own pace. The city is walkable and has a wealth of culture and heritage to discover which is easily done independently.
Can I have a room to myself?

All costs above are considered on a sharing basis with two guests per room in twin bedding; we will pair you with another solo female traveler on the trip. Due to the nature of the trip (private farmhouse) it is difficult to provide a room to yourself but we can quote a single supplement should you wish to have your own room. Please reach out to us to discuss.
I want to bring my partner to the trip

This is a female-only small group trip specifically designed for women traveling on their own. If you wish to travel with a female friend, partner, family member, etc. they are absolutely welcome, however we are not able to book male travelers on this trip.
I want to bring my daughter

How wonderful! If your daughter is above the age of 16, we will be glad to have her with us.
Will the guides be female?

Yes, this trip will be co-hosted by Mar Pages and by Arianna and her husband Alessio. Arianna is a local from Tuscany and grew up in a house just like the one we will be staying at. She is passionate about featuring the local producers who keep Tuscan traditions alive and started KMZero with her husband to take guests on a private and personal journey through the region's food, wine and culture.

While the majority of the producers we have hand picked are female, there are a few family-run business which we also wanted to bring to you.
How does this trip help local communities in Tuscany?

We believe that travel can be a force for good and wherever possible, we work with local travel companies in the country who can help us make a difference and ensure that the tourism dollars benefit local communities.

For this trip, we have partnered with KM Zero Travel which is a small Slow Travel company that focuses on bringing awareness to the local traditions that are being lost and curating unique experiences not available anywhere else.

The producers we will be visiting are not tourism businesses, many don't offer tours and you can't just make an appointment to visit, they just open their doors to us because of their relationship with Arianna and Alessio and their passion for sharing Tuscan culture with the few guests they bring. For this reason, the entire cost of the trip will go directly to the local producers.
What medication do I need to take for a trip to Italy?

Italy has a great healthcare system and there aren't any specific diseases you need to get a vaccine for (barring COVID). However, it is a good idea to visit your doctor and get refreshers for vaccines such as tetanus.
What should I pack for this adventure?

You can see our packing list here. Since this is a trip that has a lot of inbuilt walking tours, comfortable walking shoes are a must.

Summertime in Tuscany can be really hot so light linen clothes, comfortable dresses and a hat are a must, as is sunscreen and sunglasses. We recommend bringing a light cardigan for the evenings and a swimming suit for the pool. June is generally a dry month but an umbrella is always a good idea.

Because we will be sampling a lot of delicious meals, we also recommend packing clothes that are loose, we can't guarantee you'll be fitting in them at the end of the trip!
What happens if I get sick?

The prospect of getting sick while alone in a foreign country is daunting, and this is why we require all our guests have comprehensive travel and medical insurance that includes international evacuation. Should you fall sick, we will escort you to the nearest medical facility so you can get the help you need.
What travel and medical insurance should I get?

While the cost of medical healthcare in Italy is really affordable, travel and medical insurance is mandatory to come on our trips and we recommend you get the most comprehensive coverage that includes international evacuation. We recommend checking with an aggregator such as Travel Insurance Master to compare quotes and coverage.
Can I make various installments for this trip?

Our payment plan includes 3 instalments: a 900 USD deposit to book a spot, and the remaining 70% payment 120 days before the trip. If you wish to make more payments that is also possible.
Can I pay by credit card?

Yes, payments can be made by credit card at no extra cost.
Can special dietary requirements be accommodated?

Because of the nature of the trip and the many foodie experiences that are shared and involve dairy, eggs or meat (cheese, paellas, tapas, etc.) it is not possible for us to adapt the tour to suit veganism.

Vegetarians can be catered for in this trip as long as they eat dairy and understand that options in Spain are limited as vegetarian diets have yet to become mainstream. Fresh vegetables and fruits are excellent and in season in June and September so you will have the opportunity to enjoy them too.

All our producers in Chianti are happy to provide delicious gluten free recipes. However, please note that due to the nature of visiting farms and cooking classes in people's homes, we cannot guarantee there won't be any cross contamination as your meals will be cooked in the same kitchen as the 'gluten' recipes.

If you suffer from a severe allergy to gluten or any other item, please reach out to us to discuss before booking. We are unable to accommodate life threatening allergies to some food items that are common to the Mediterranean diet and present in the kitchens of the small businesses we will visit.