Got a group of friends ready to book the trip of a lifetime? Want to experience our tours with your family, including your male partner or kids?
We can organize private departures for groups of friends or family members to any of the destinations we visit so you don't have to.
We can adapt any of our itineraries to suit your needs and make any trip longer / shorter or simply adapted to your preferences and style.
While our tours are for women only, our private departures are open to anyone.
Why book a private tour with us?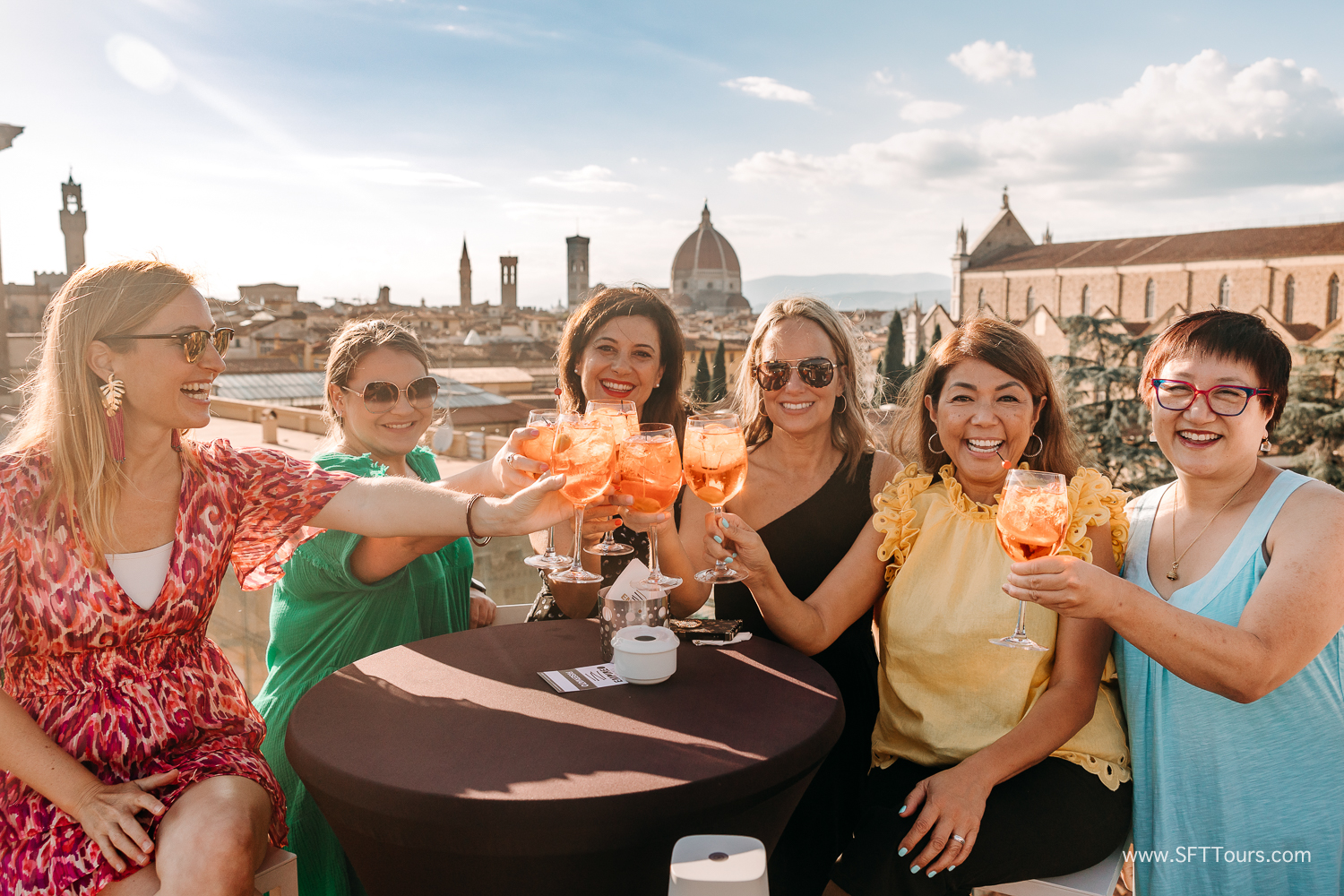 You could organize your friends / family trip yourself but here are several reasons why you should let us take care it:
We are obsessed with the details. We love to organize the perfect trip and are focused on the details that make it special, like an opera singer joining you at dessert time in Tuscany or the local sheep farmer we stop at for cake in Iceland, or the food and wine blind tasting in Barcelona. Check out our Reviews page for what previous guests have to say about us.
No need to plan anything. We take care of all the bookings for you so all you need to do is let us know what trip you'd like to organize and we will reach out to the dozens of activity providers and local experts and organize it for you. You don't even need to come up with the itinerary and can simply take any of our tours and let us replicate it for your group.
We support women and work hard to provide them with employment opportunities to close the gender gap. We know many men are allies and want the travel industry to be more equitable too, so our private group departures will continue to support this mission and engage with local women at the destinations of your choosing wherever possible. Coming with kids? Give them more diverse role modeling where women are also in charge.
Leave the details to us. We can provide escorted tour options where the guide is with your group all day and takes care of all the logistics for you, keeps the time, calls all the activity providers and transportation, and generally makes sure everything goes according to plan. Or you can choose a DIY option where you only get transportation included and instructions about all the locations and itinerary and you manage it all yourself. Your trip, your choice.
No chasing your friends or family around. The worst part of organizing a group tour is managing all the payments and logistics and we are happy to do that for you through our fully automated system that collects payments and travel details directly from each group member so you, the organizer, don't have to. Sit back, relax and let us take care of it!
Our local connections. We have built strong and personal relationships with local guides, experts, activity providers and regular women who open the doors to their business and family home to us. Finding them is the labor of love of several years and the result of spending time on the ground and talking to locals. By booking your private tour with us, you get access to these valuable relationships.
Destinations for our private tours
We can organize private tours in any of the destinations where we currently have trips.
How it works
Our private tours are flexible and can adapt to your needs. Here are the steps we follow to come up with the best trip.
Contact us and let us know your requirements – Number of people in your group, destination, what kind of trip you like, when, etc. You can either email us at the address mentioned below or set up a call to talk to us live.
We get back to you by email or to set up a call and discuss your requirements in person.
We create an itinerary with any adaptations you have requested and send you a quotation. We then iterate and make any necessary changes until you have the perfect trip.
You book your flights and travel insurance and meet the guide on the first day of the trip.
Have the best time of your life!
Ready to book? Reach out!
Reach out to us via email at community [@] solofemaletravelers.club and we'll be happy to get started planning your trip.
Or book a time to talk to us live on the calendar form.