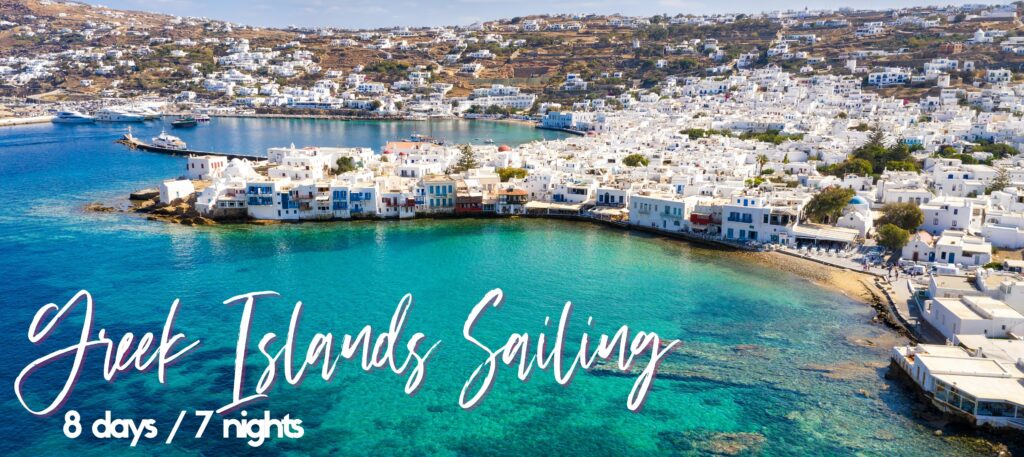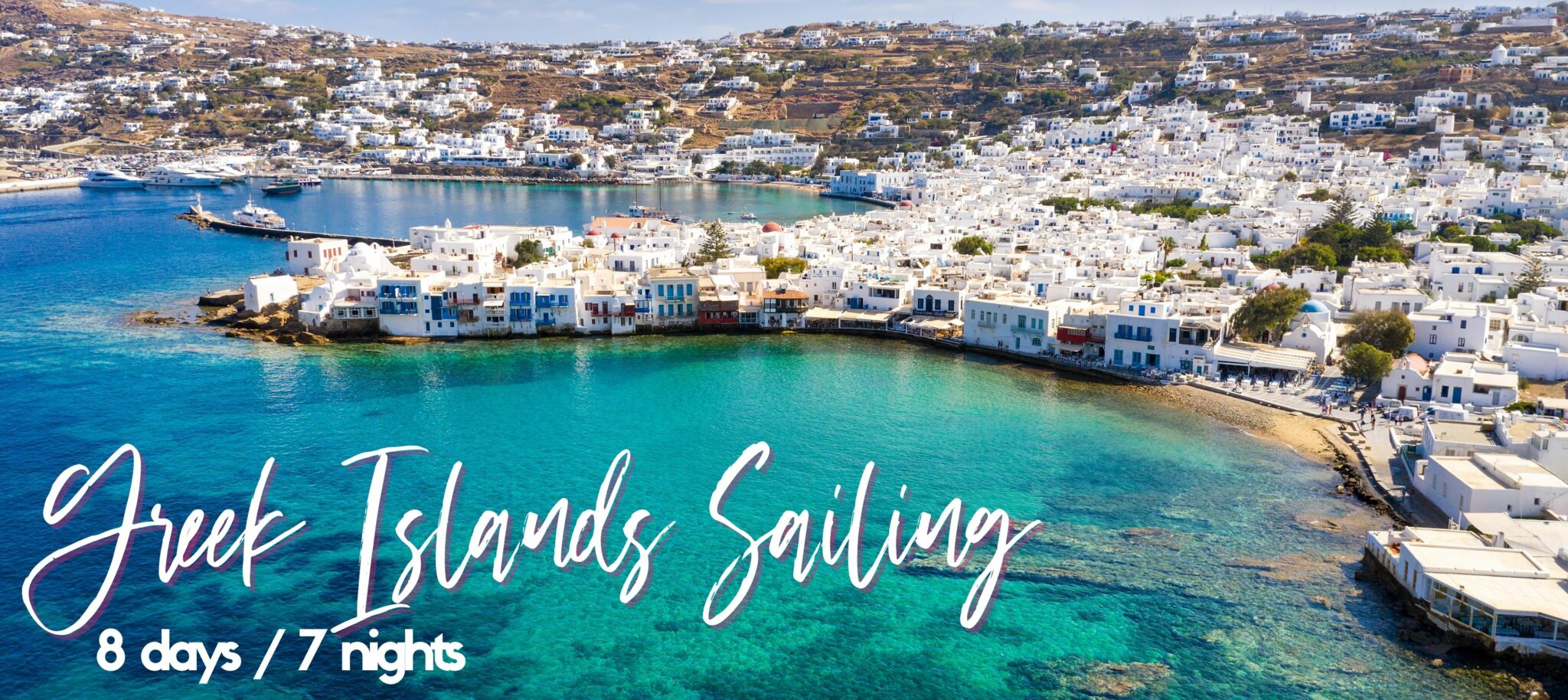 Sail the Greek Islands in style
Athens – Santorini – Mykonos – Poros – Polyegos – Folegandros – Tinos – Paros – Kythnos
Exclusive women-only island hopping sailing trip through the idyllic Cycladic islands on our own private yacht. Enjoy a smorgasbord of foodie and wine experiences, picture-perfect white-washed villages, inaccessible swimming spots, fabulous beach clubs, mornings and afternoons on deck, and so much more.
Highlights: Your own private sailing yacht | Welcome brunch with Acropolis views | Undiscovered Folegandros | Santorini's blue-domed Oia | Winery visits | Flying dress photoshoot** | Day at famous Mykonos beach club | Olive grove hike and olive oil tasting | BBQs on deck | Incredible sunsets | Fashionable dinners | Guided tour of mythical Delos | Swimming stops in beautiful places | Large sundeck | Captain's Farewell dinner | Beautiful fishing village of Paros | Beach time in crescent Kythnos | Tinos | Wine during meals
No single supplements* | Classic ship & cabins
2024 DATES:

31st May – 7th June 2024

7th – 14th June 2024

Maximum number of passengers: 39
Cabins: Single or twin cabins
*Prices per person, we pair you with another solo traveler ** Optional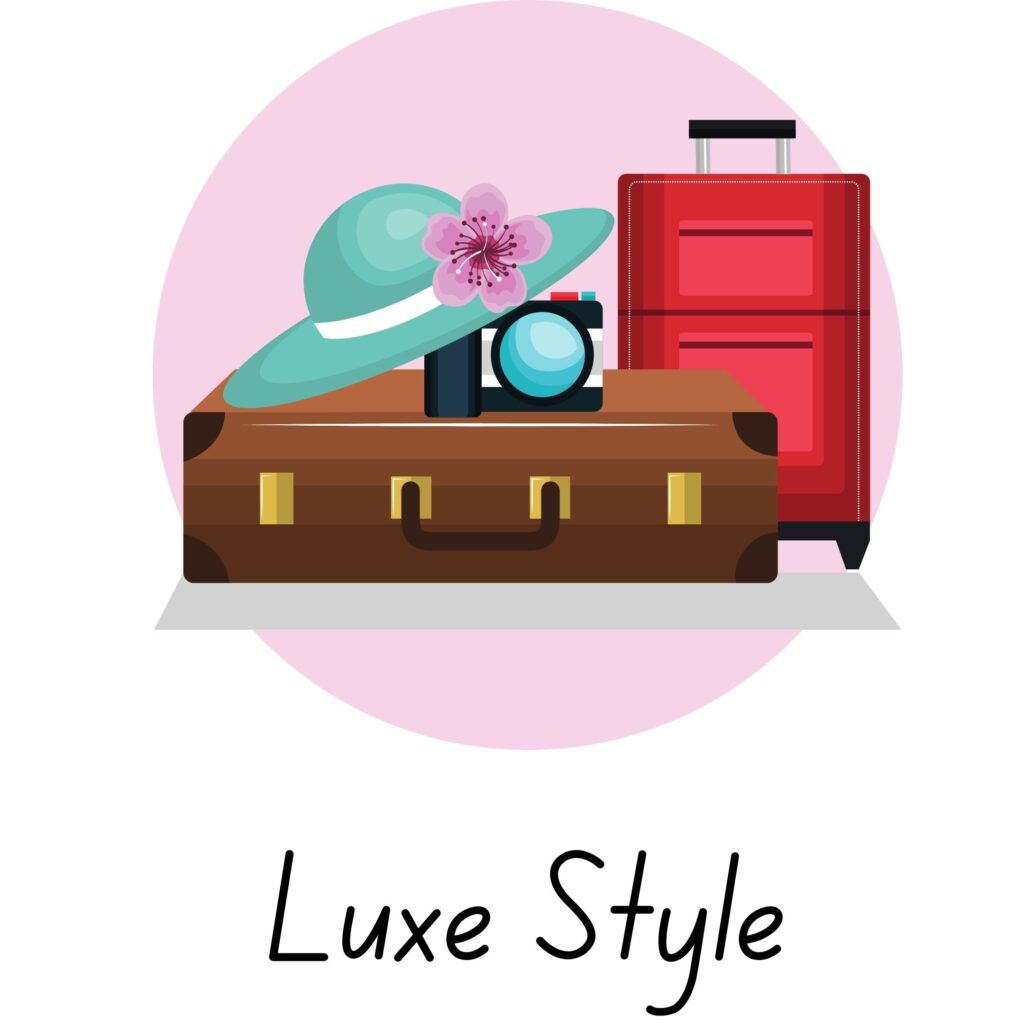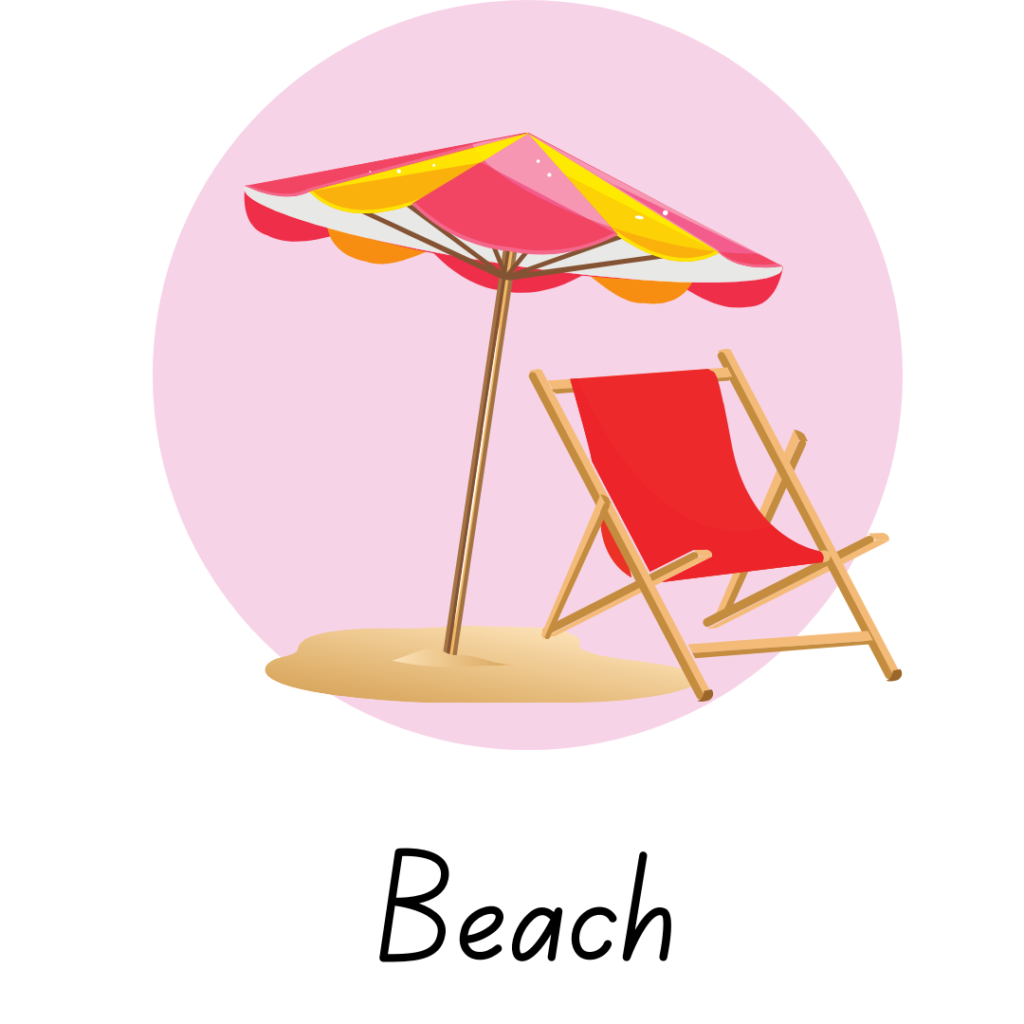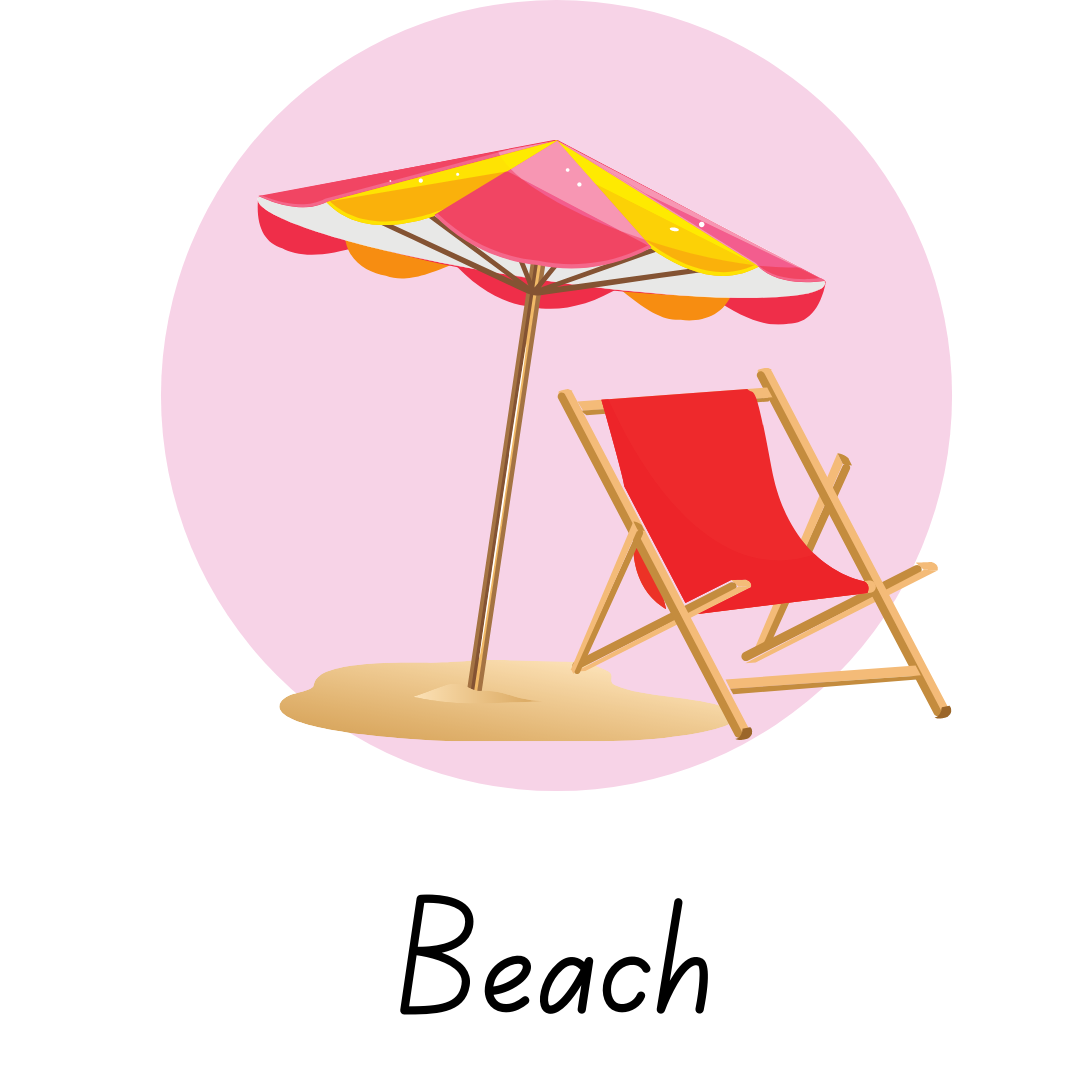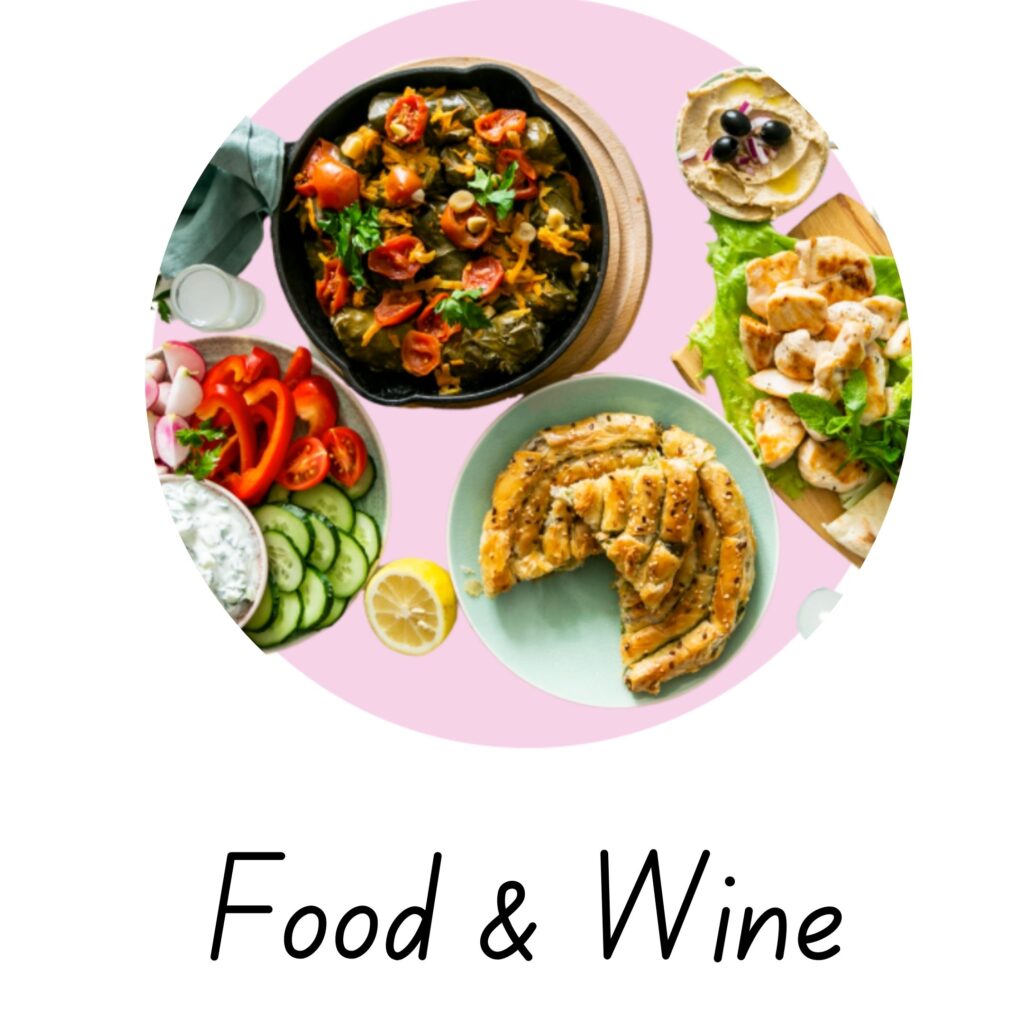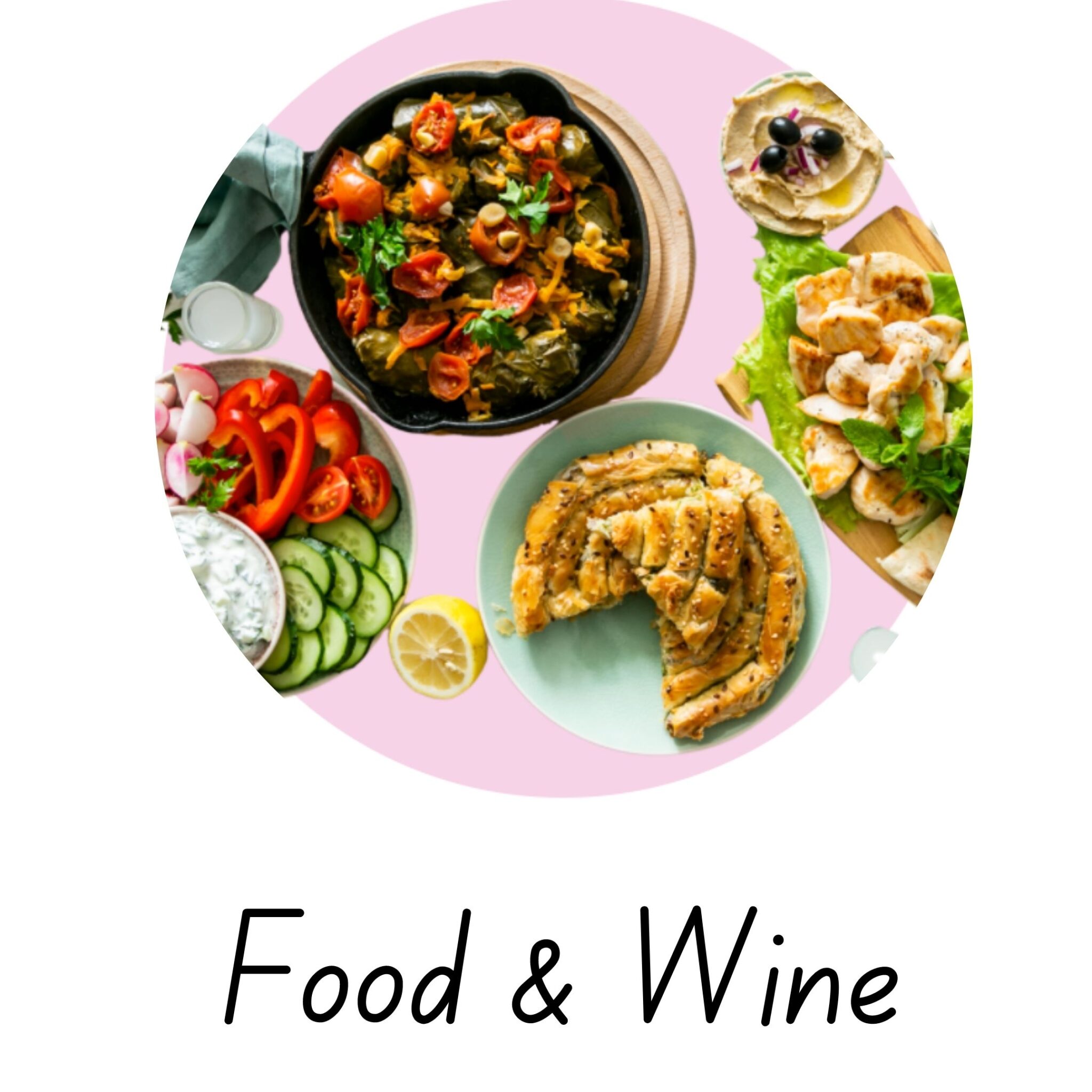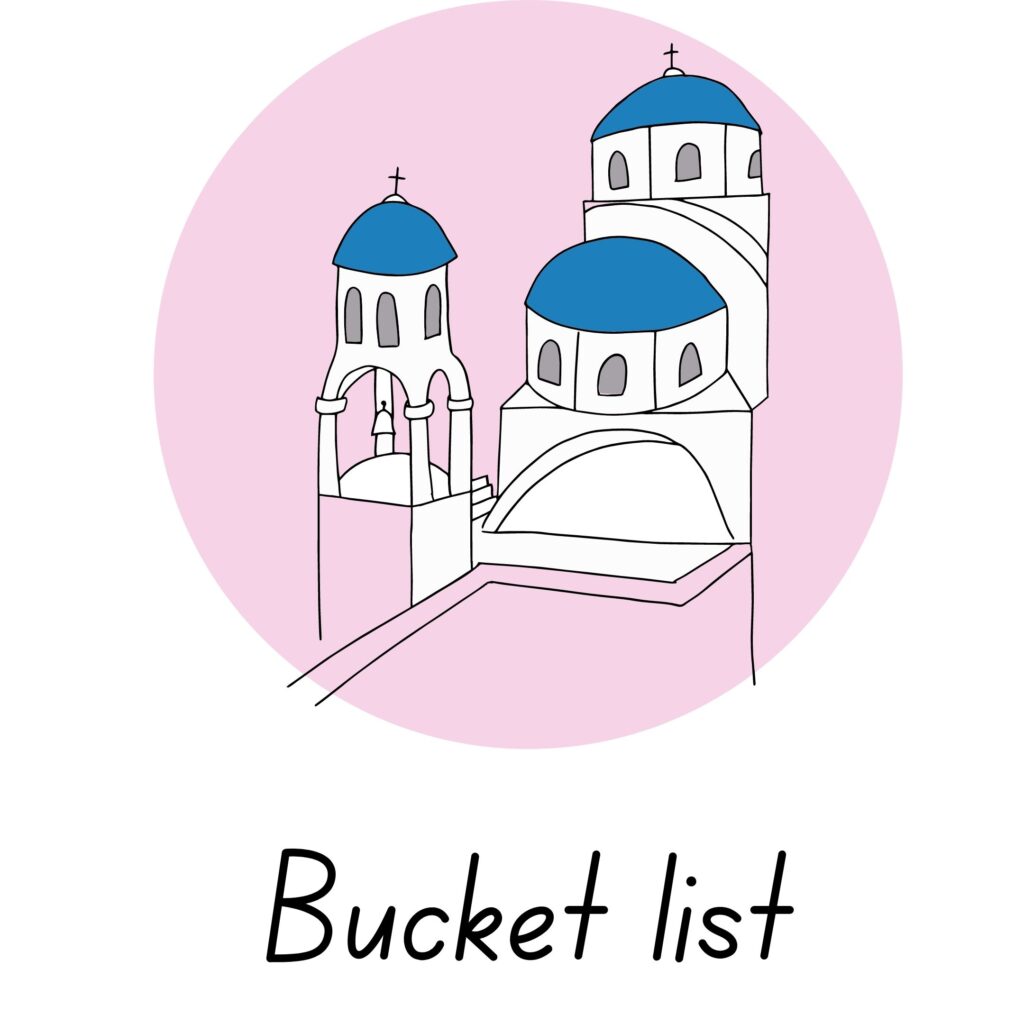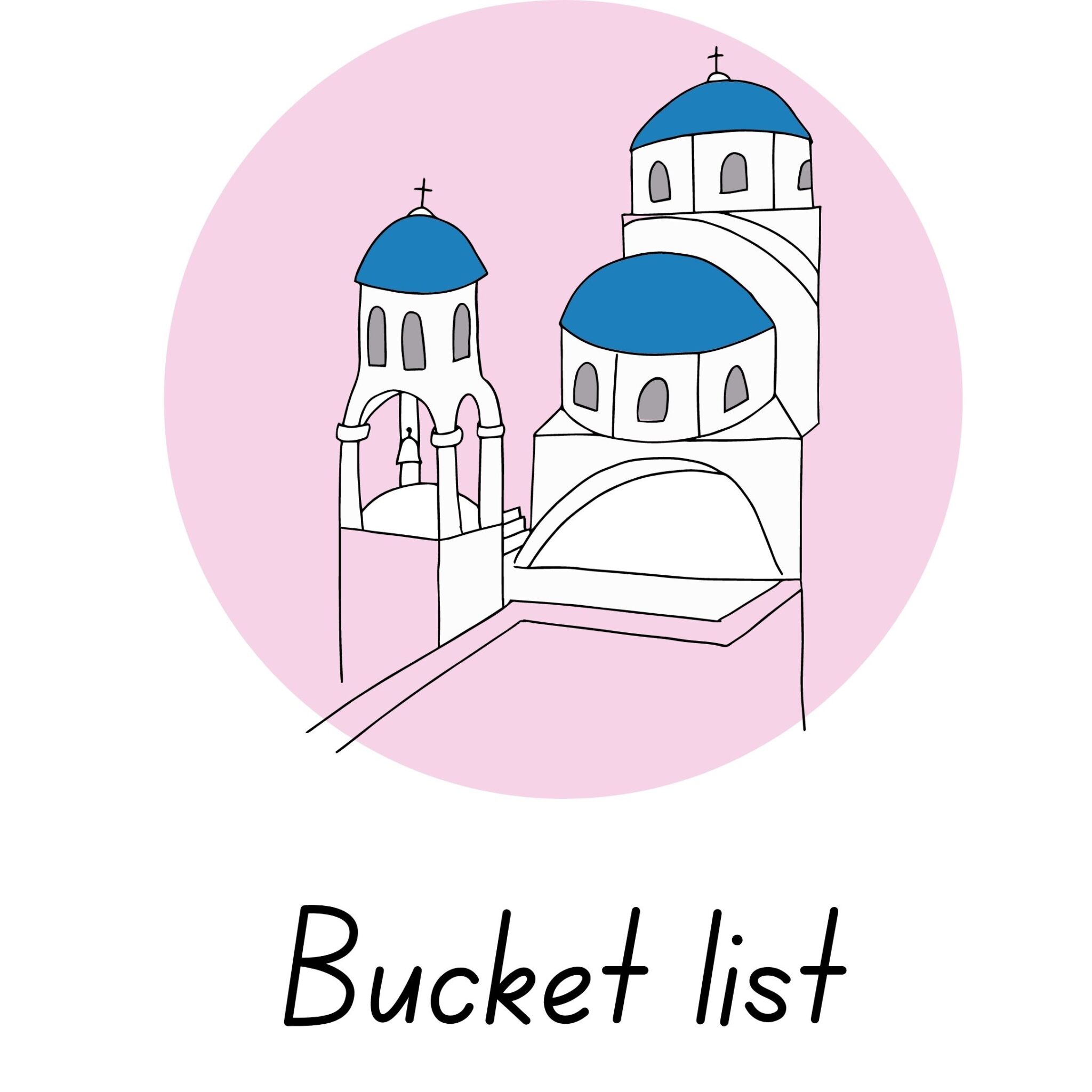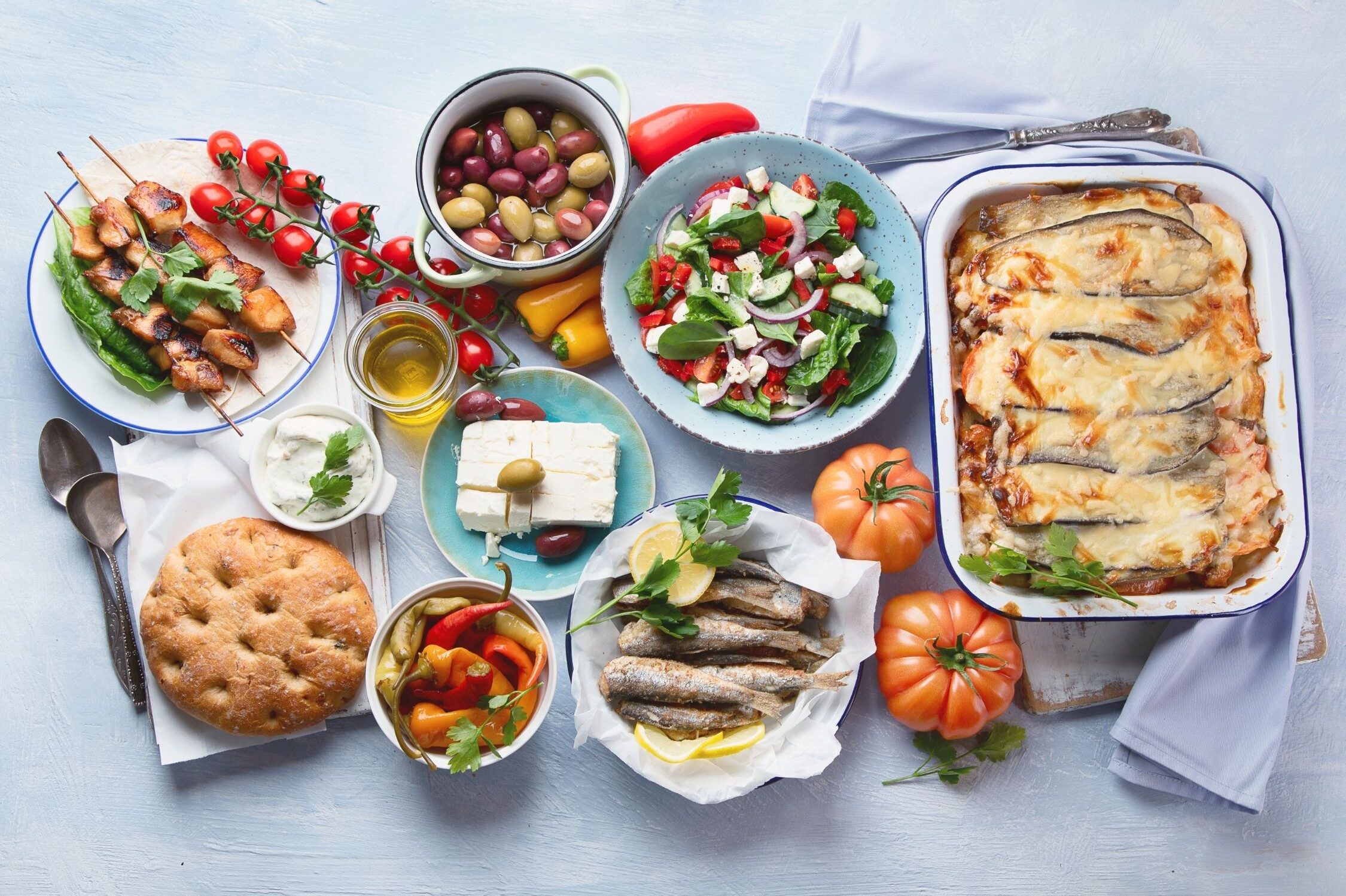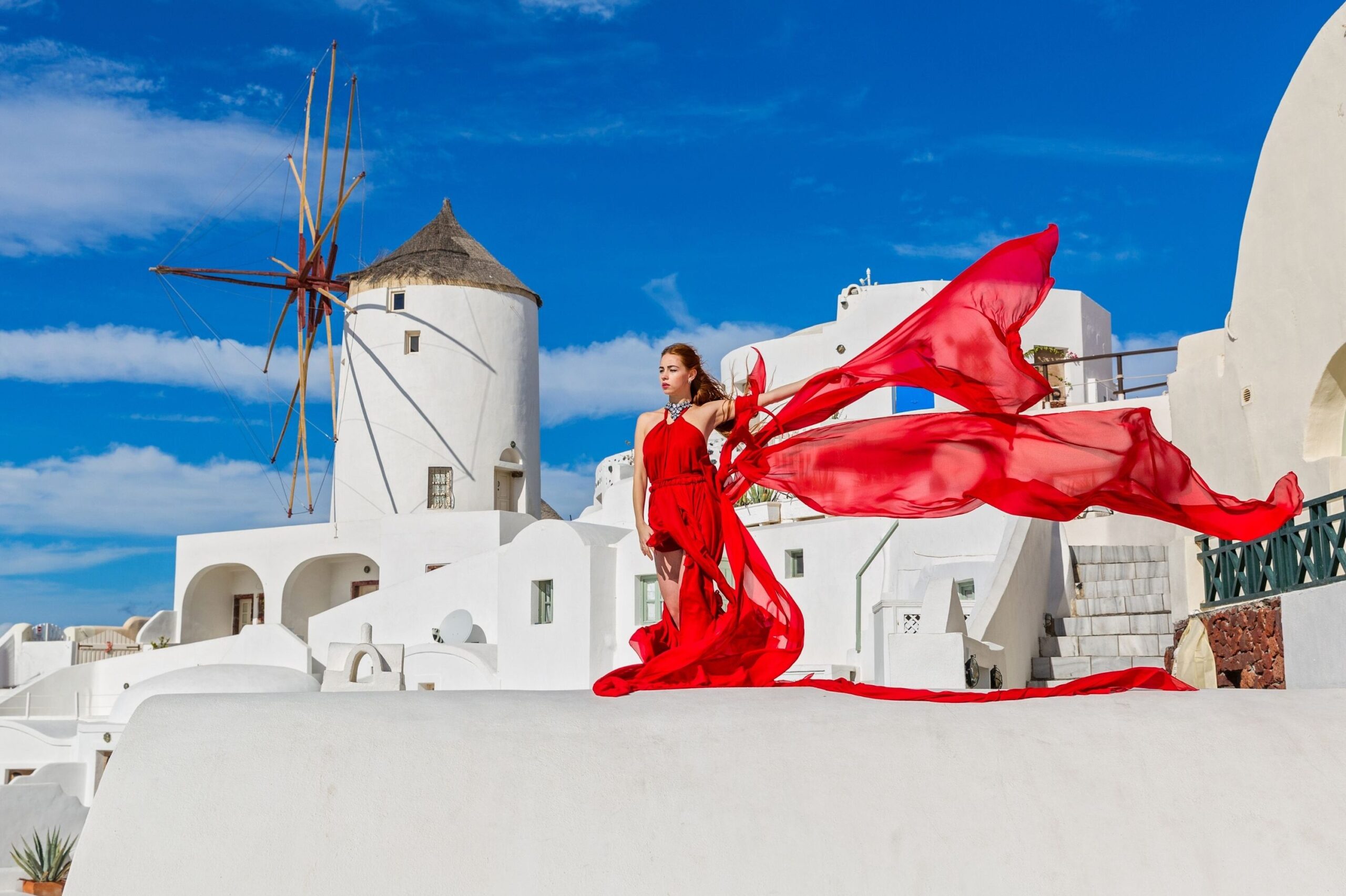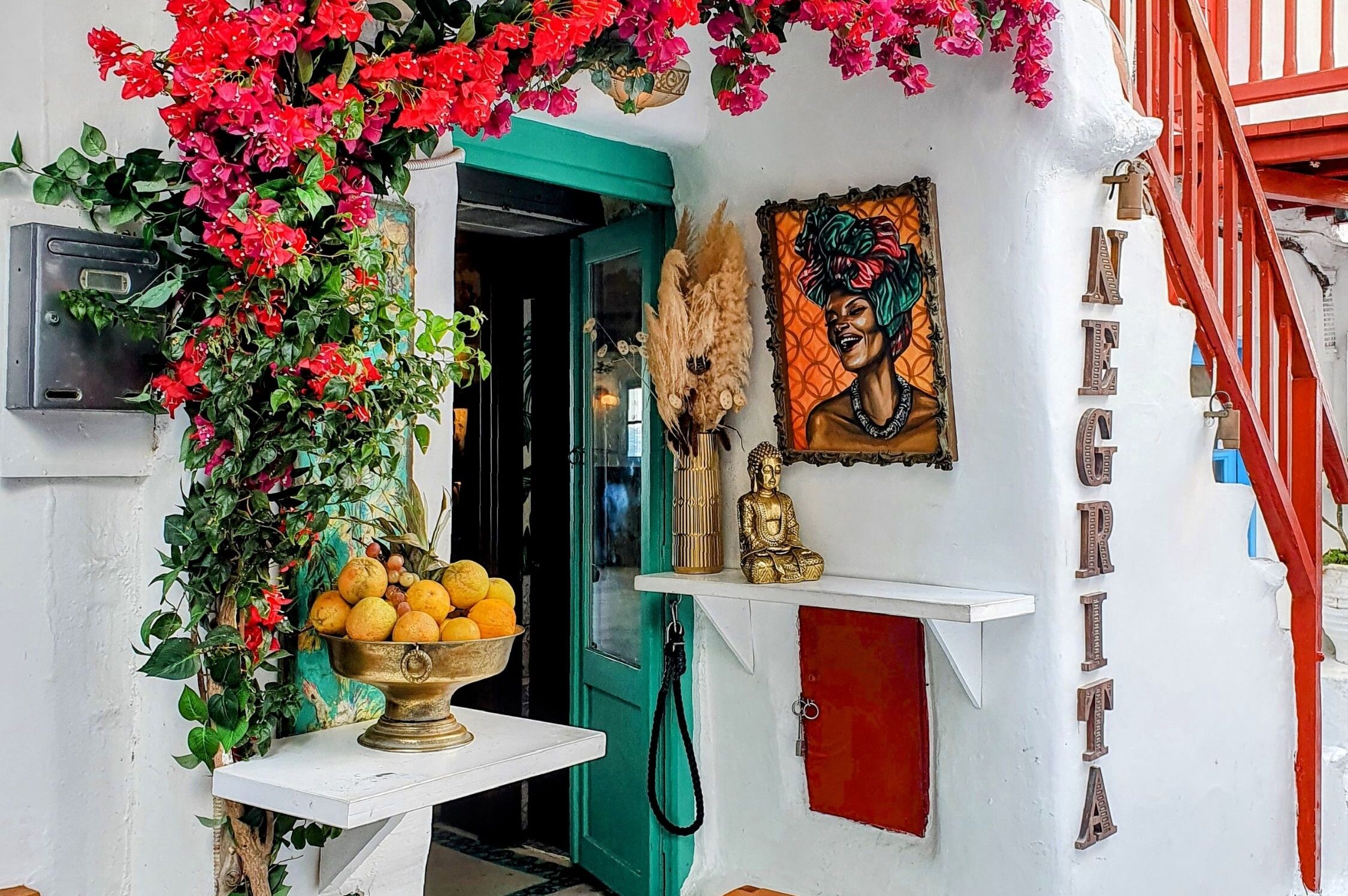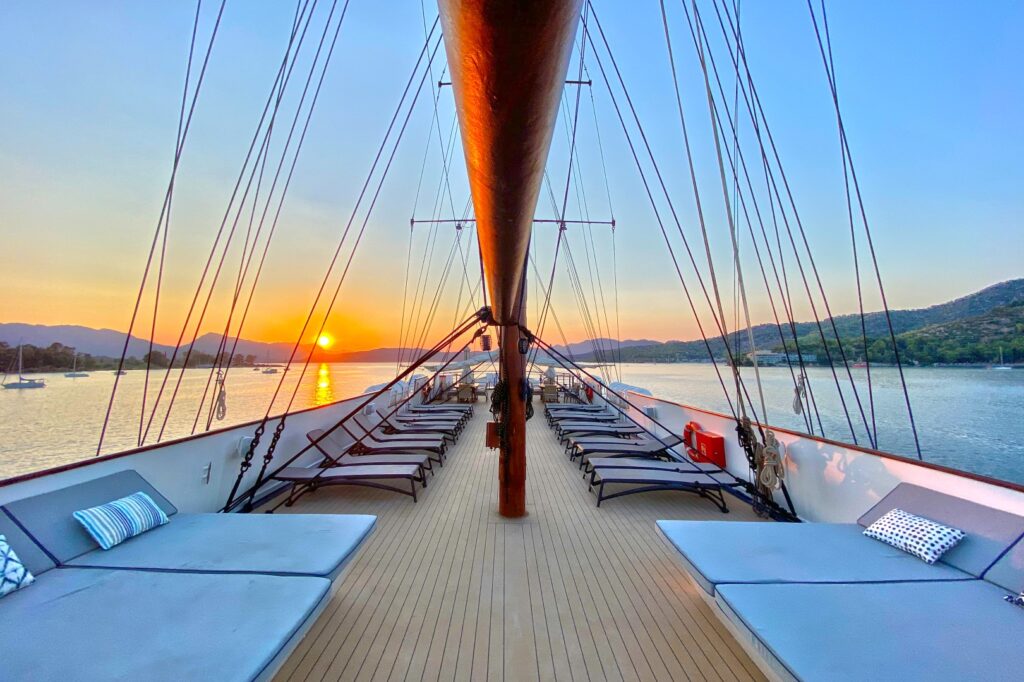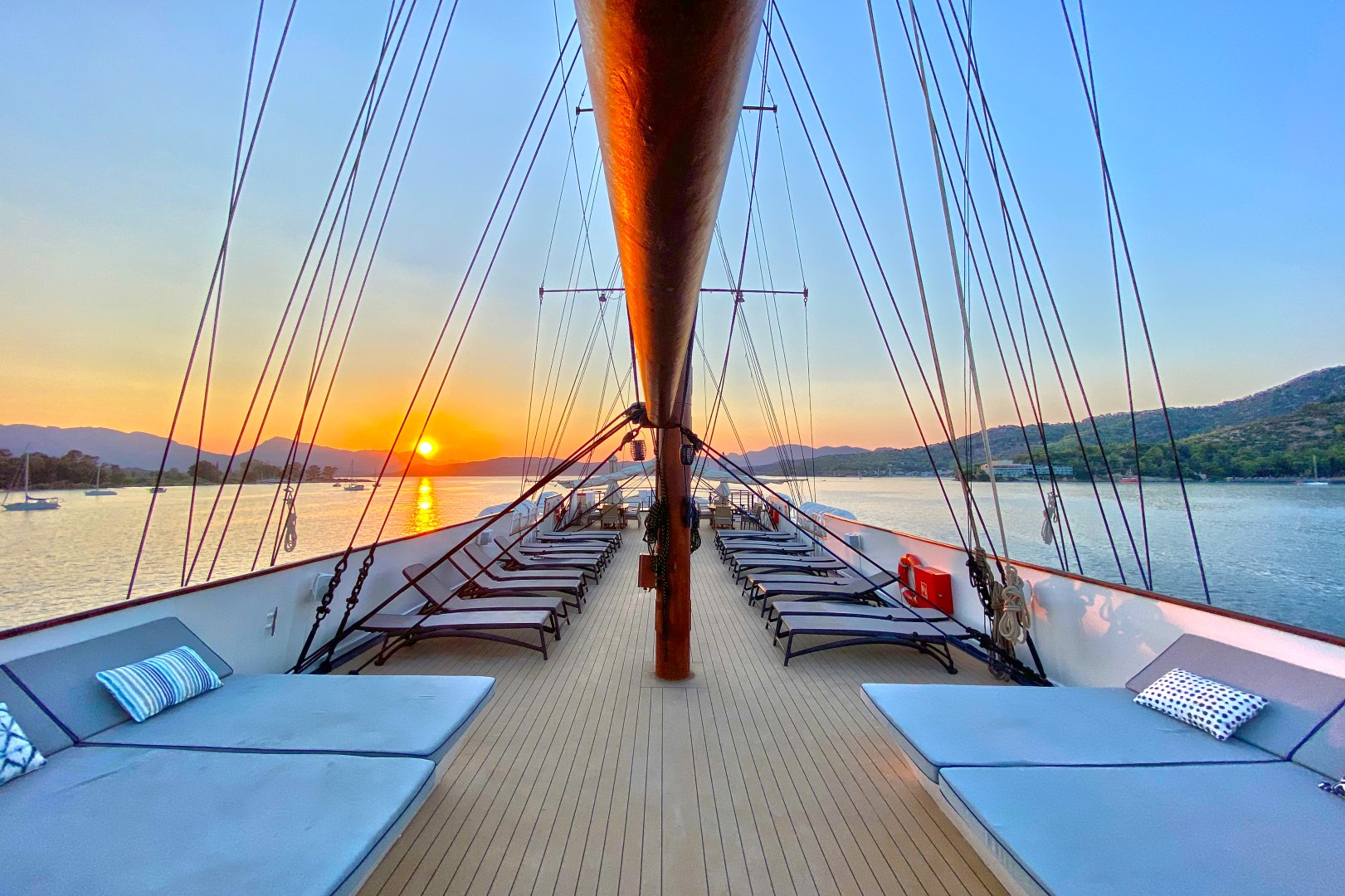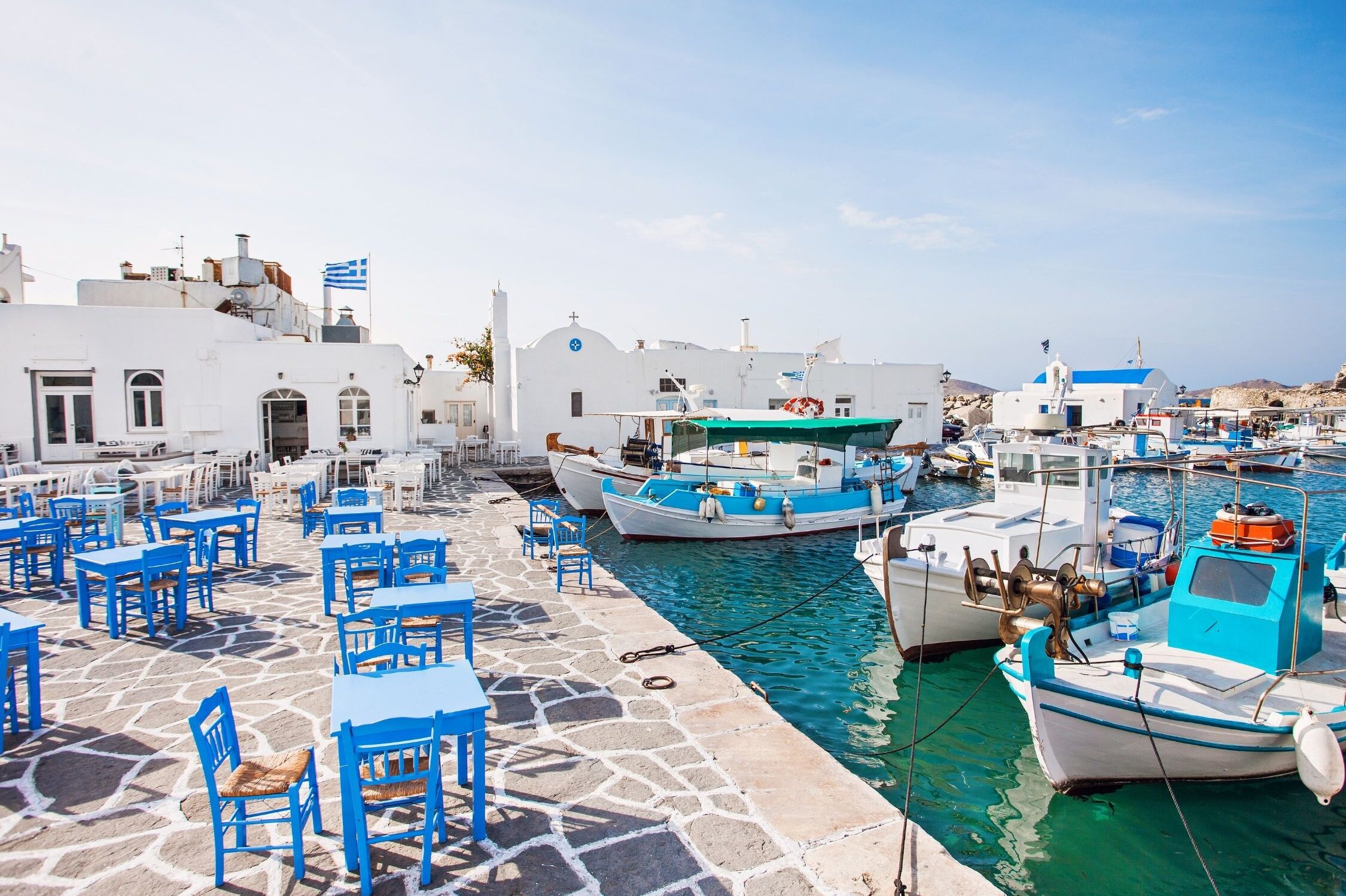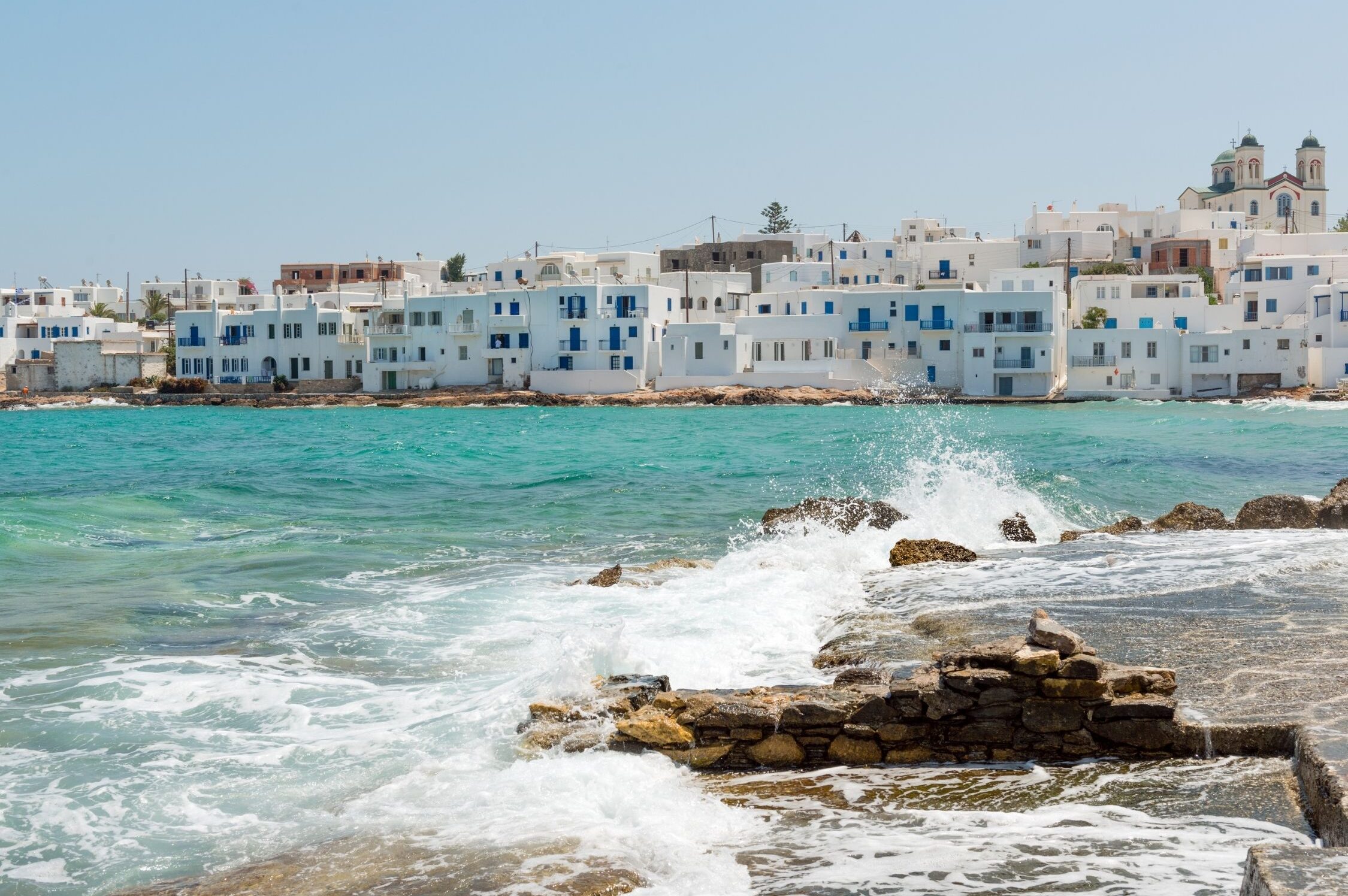 Jump straight to: The ship | The itinerary | Cabins & prices | Host | How to book | FAQs
Trip Overview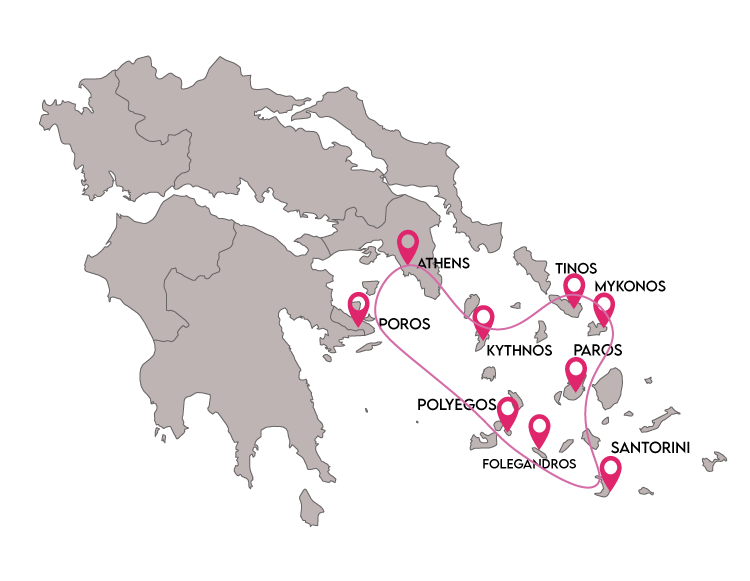 Day 1 – Acropolis brunch in Athens, embarkation and Captain's Welcome dinner
Day 2 – Folegandros and Polyegos
Day 3 – Santorini
Day 4 – Paros
Day 5 – Mykonos
Day 6 – Delos and Tinos
Day 7 – Kythnos, sunset at Temple of Poseidon and farewell Captain's dinner
Day 8 – Return to Athens and disembarkation
Our private sailing yacht – Galileo
Elegant Galileo is a classic beauty that will extend its large sails (weather permitting) and take us on a voyage across the famous Cycladic islands onboard her spacious interiors, cozy wood paneled lounges and 360 degree decks. Our floating home away from home has everything we need to explore the area in comfort and style and a full sun deck on the upper level that will be the best place to enjoy summer vibes.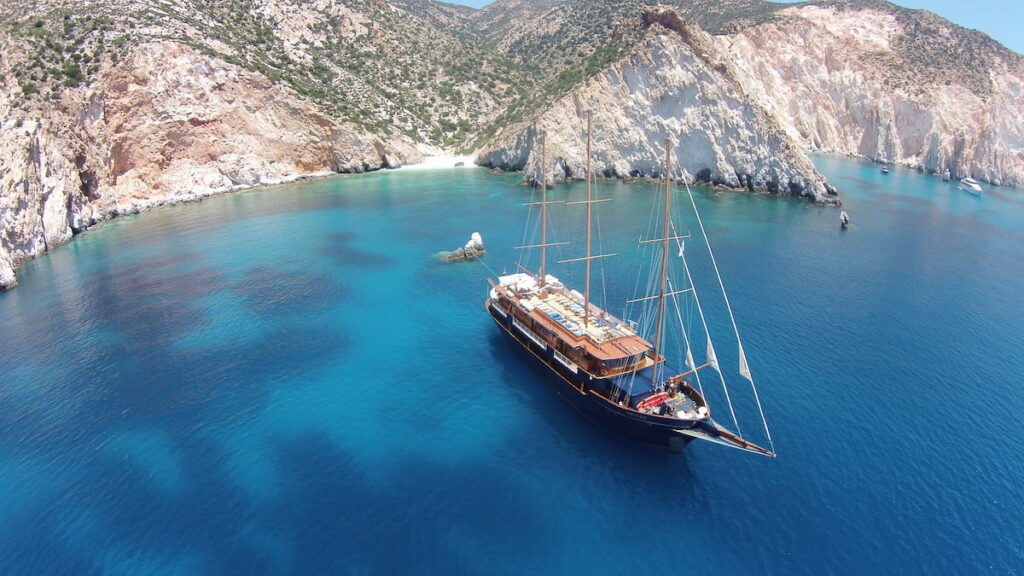 Specs
Number of passengers: 39
Cabins: 24
Crew: 16-18
Length: 48 meters
Refurbished in 2020.
Feature highlights
Sunset bar and lounge
Large sun deck with sun loungers and sofas
All-day cafe and bar
Galileo has a fabulous sun deck to sunbathe, relax, have a drink, read a book and more and plenty of common areas to catch up with like minded solo female travelers or watch the world go by.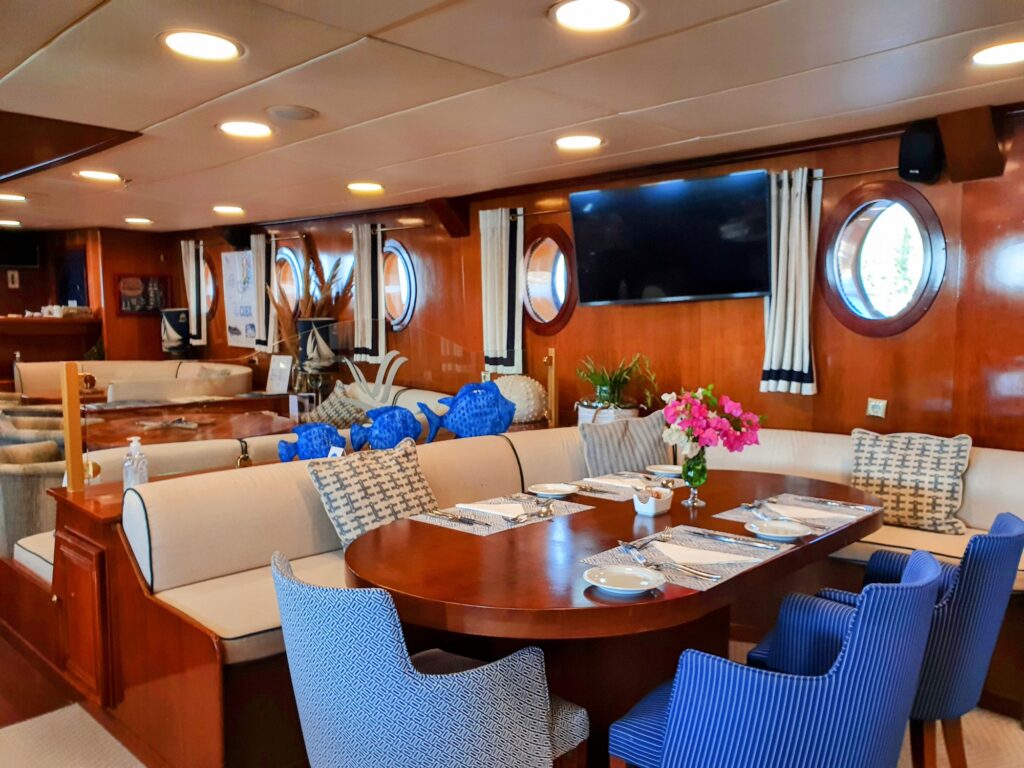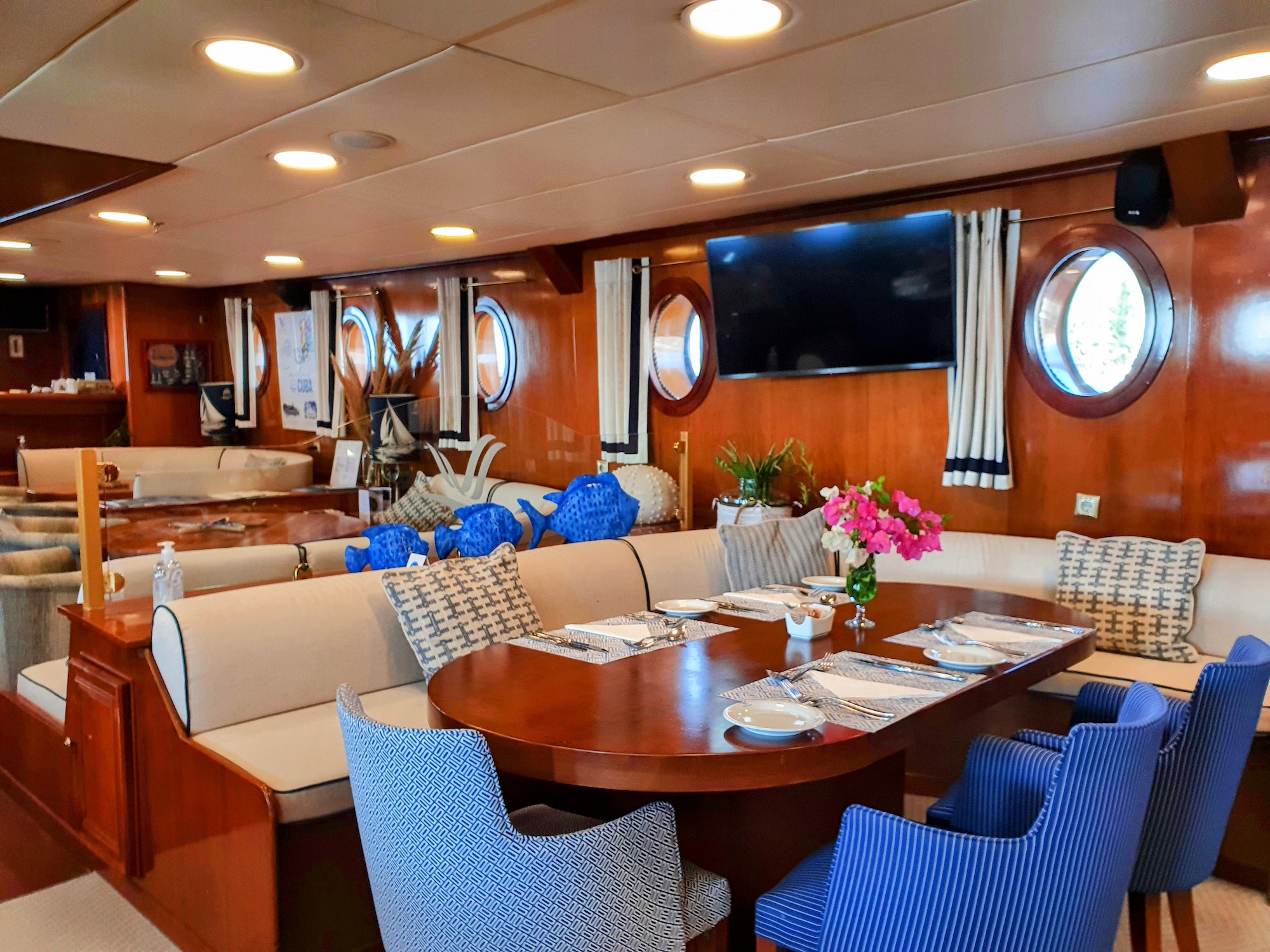 Restaurant
The restaurant where all meals are taken can accommodate all passengers at once in shared tables.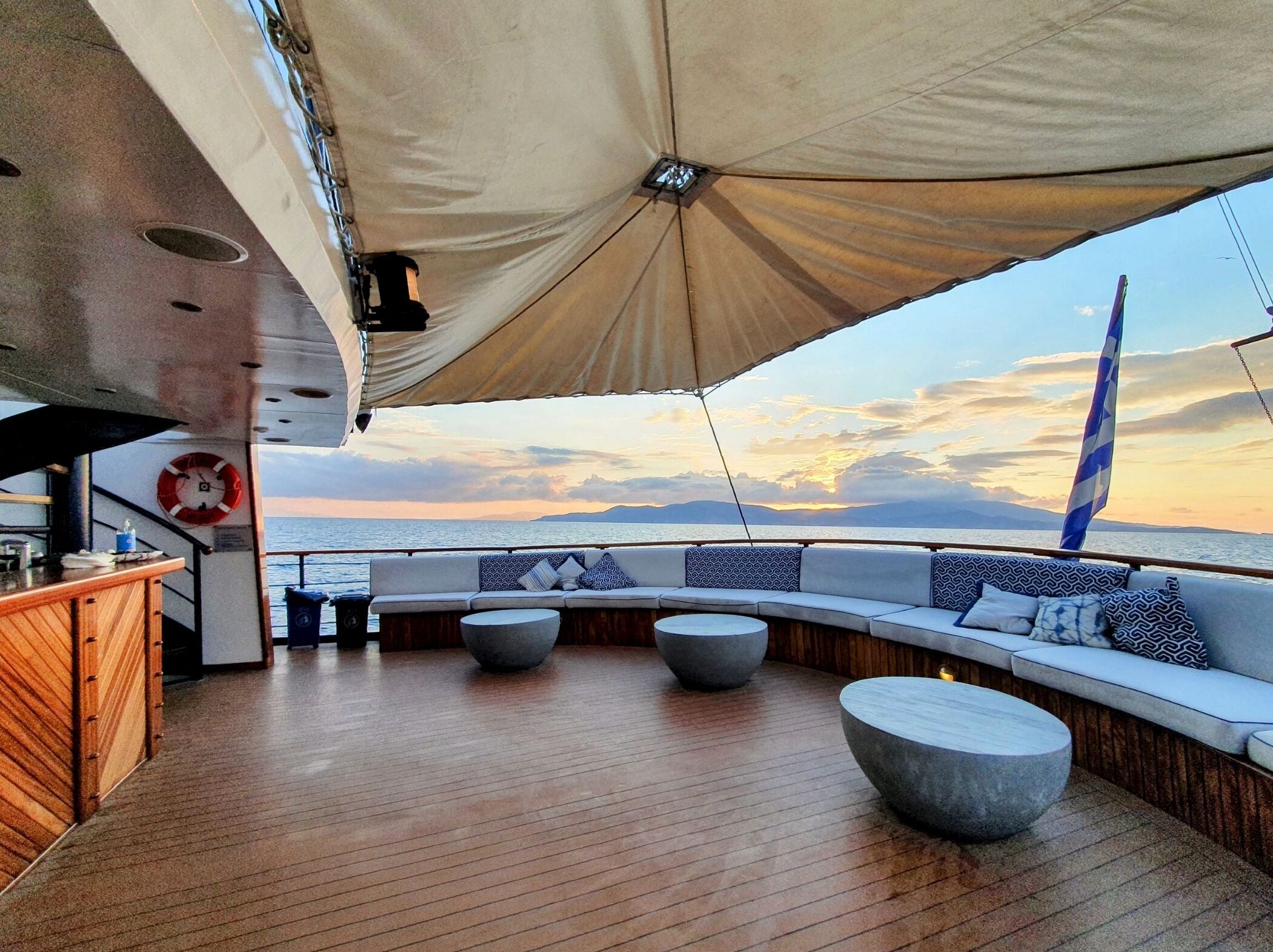 Outdoor bar & lounge
We will enjoy sunset drinks and snacks as the sun goes down at the outdoor lounge where we will mingle and laugh.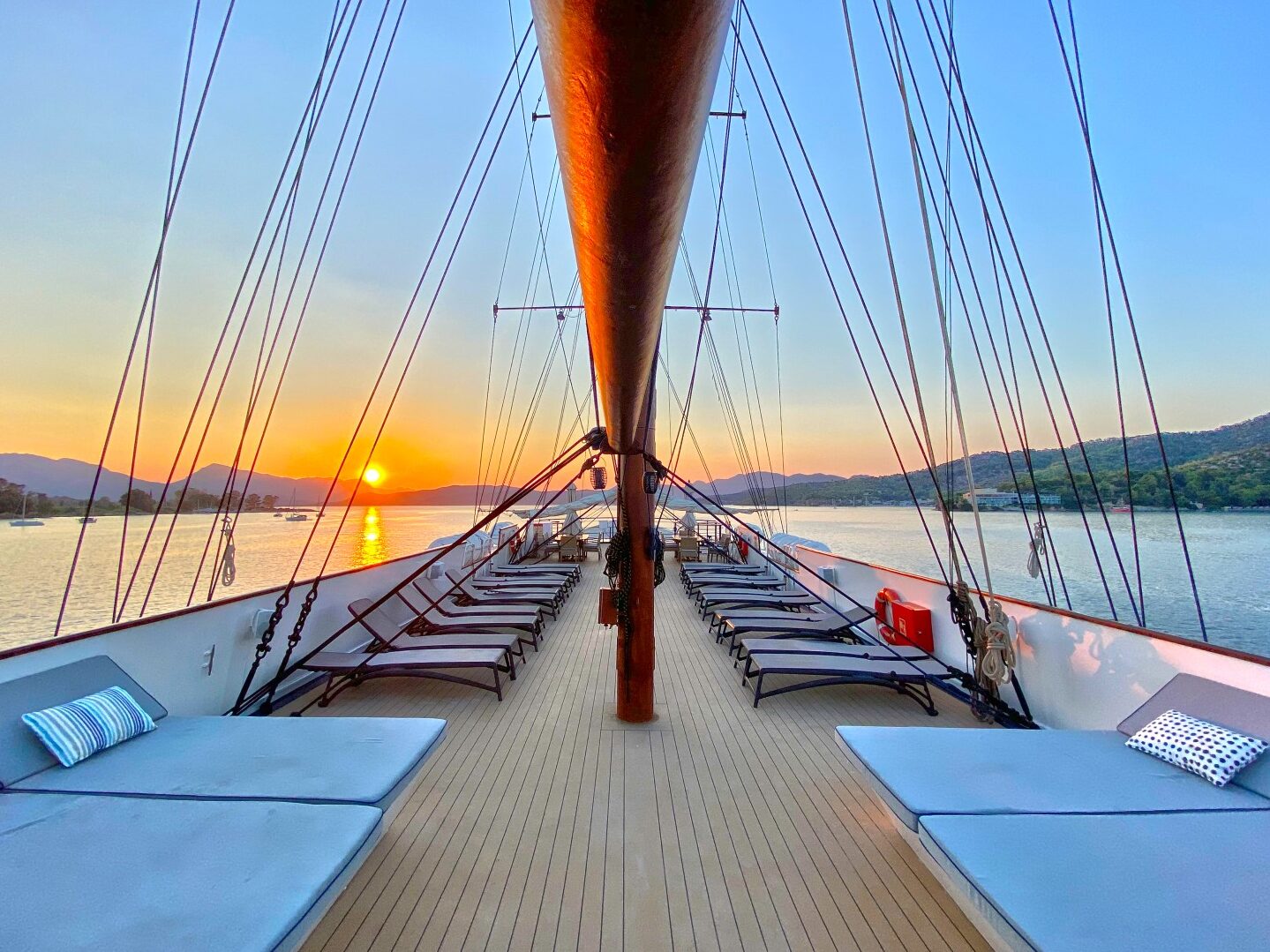 Sun deck
Galileo's highlight is this infinity sun deck that occupies the entire upper level and is the perfect place to enjoy our exclusive vacation.
Jump straight to: The ship | The itinerary | Cabins & prices | Host | How to book | FAQs
---
Detailed Itinerary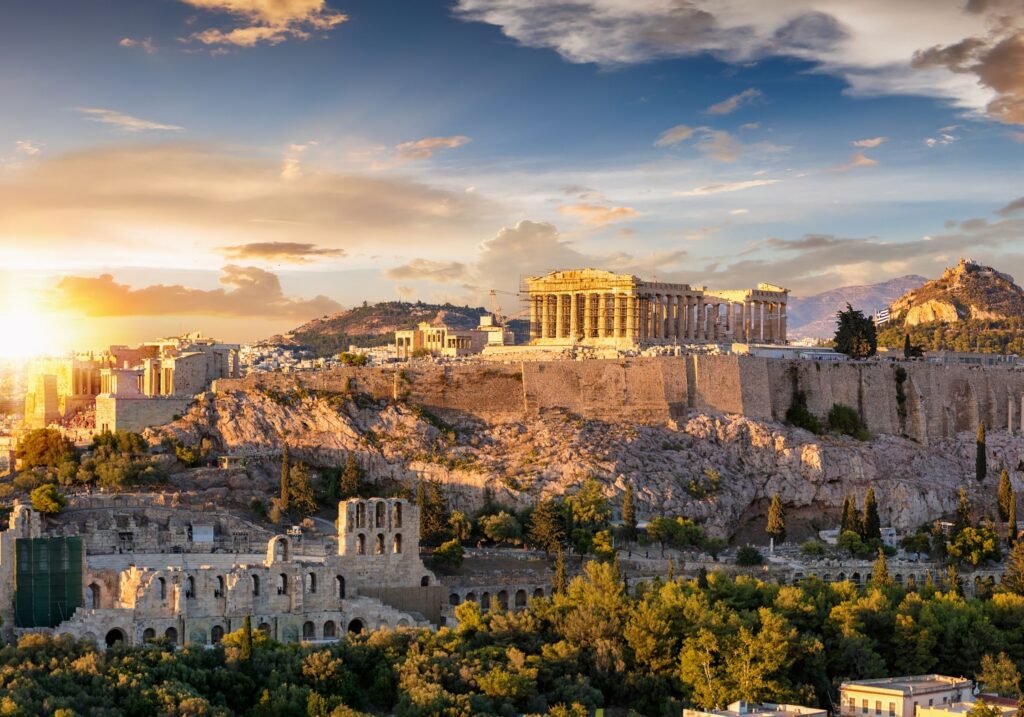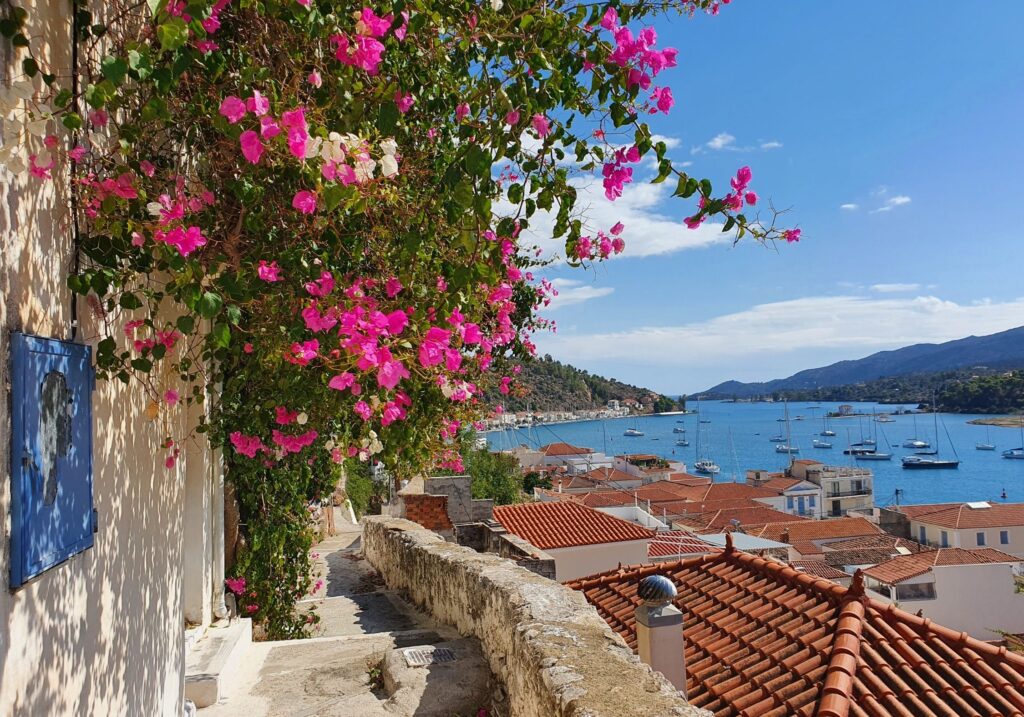 Day 1 : Embarkation in Athens
Number of steps: 1,000
Hours sailing: 4
Our trip starts in Athens, the capital of Greece and the site of ancient ruins and the roots of the great Greek Empire.
We recommend you arrive a day early to explore Athen's Acropolis on your own and get over the jetlag, we have a busy week ahead of us and you won't want to be tired and miss the fabulous stops!
In the late morning, make your way to the meet up brunch spot to meet your fellow travelers and toast to the amazing trip that is about to begin.
Get into vacation mode as we walk you through an orientation of the week and you get to introduce yourself to the rest of the sailing crew.
After brunch, we will be picked up and taken to the marina where our sailing yacht awaits, ready to take us on this great island hopping adventure.
Upon embarkation, we will complete registration and unpack our luggage as we meet the rest of the crew. We will depart the marina at around 4pm and set sail towards Poros.
We will see the sun gown down and enjoy Happy Hour on deck.
Dress up for our Welcome Captain's Dinner which will be served onboard as we sail through our first glimpses of the Cycladic islands before arriving in Poros.
Quaint Poros is a small fishing island that is practically attached to the mainland.
Unlike the other more famous islands we will visit on this trip, Poros has remained almost untouched by international tourism and is a quiet respite from the buzz of Athens and other more popular islands such as Santorini and Mykonos.
We will dock at port after dinner and have some free time to walk up to the lighthouse, enjoy an ice cream (which is a must!), have a drink by the sea or just take a stroll and stretch our sea legs on land.
We will all be back onboard by midnight, like Cinderella, so the Captain can set sail to our next stop.
Inclusions: Welcome brunch, happy hour welcome drinks and Captain's dinner with wine. Overnight in your chosen cabin.
---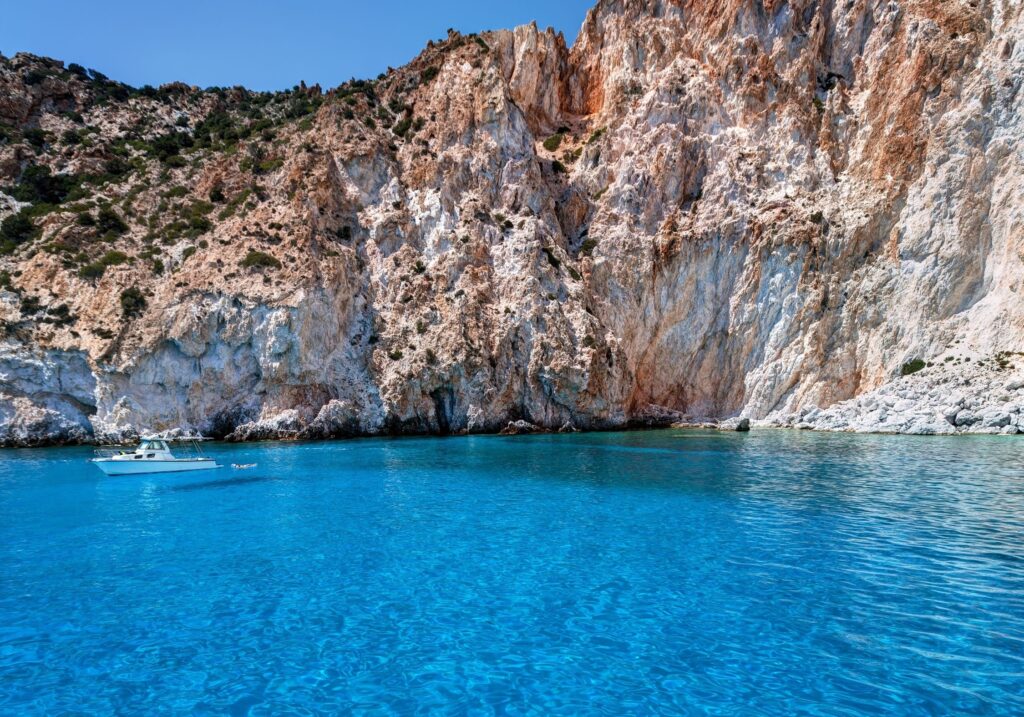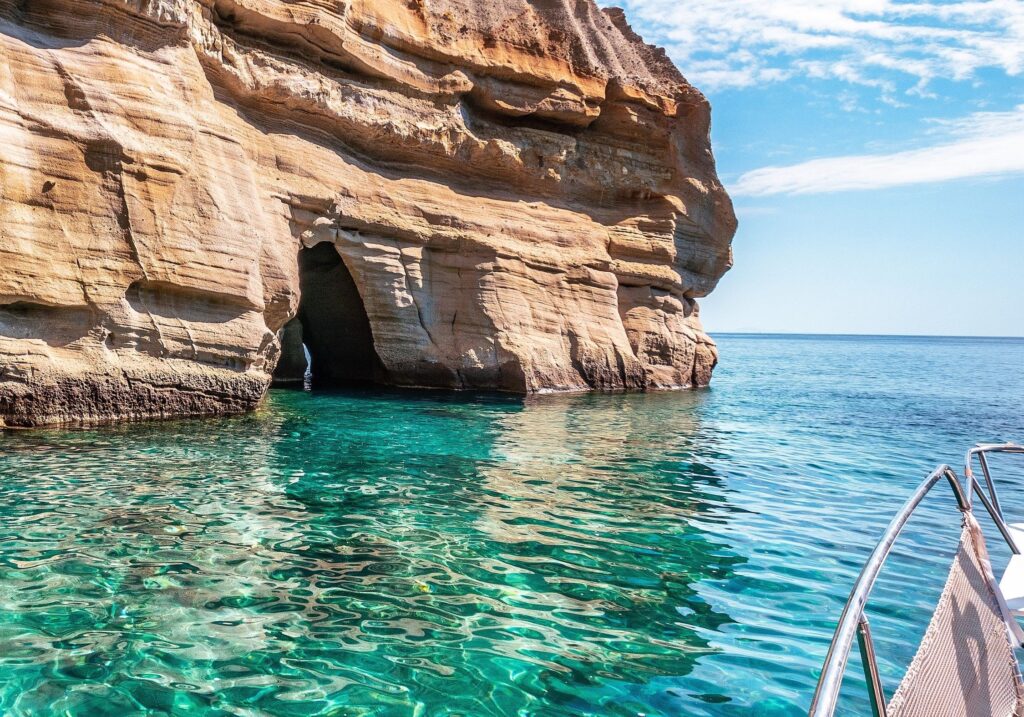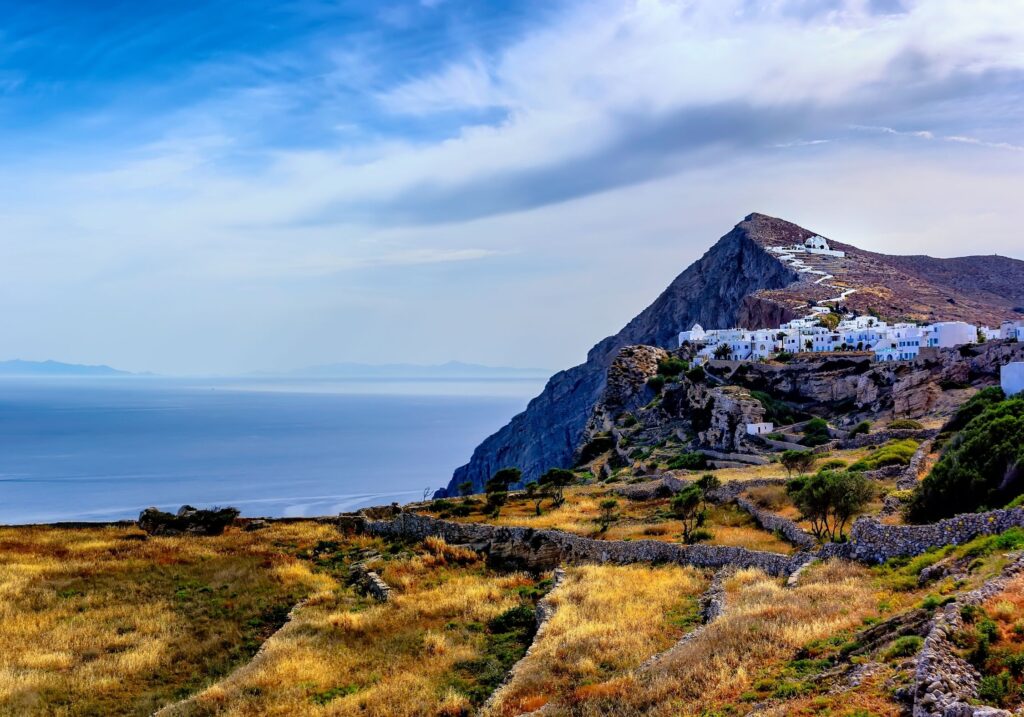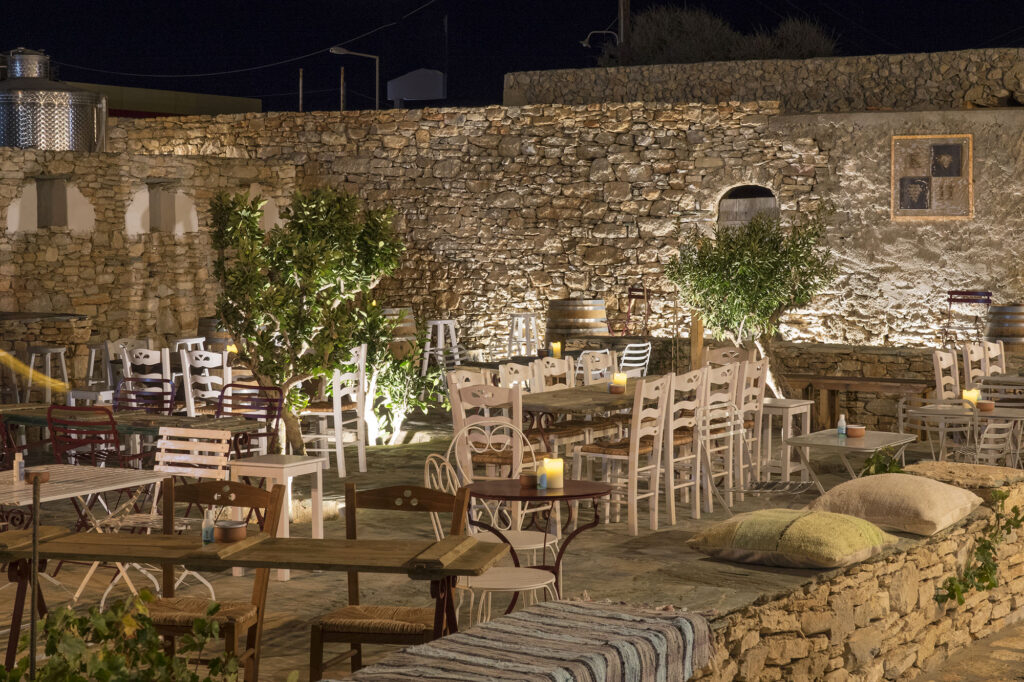 Day 2 : Polyegos & Folegandros
Number of steps: 3,000
Hours sailing: 11 (mostly during the night)
Today we will make our way to Folegandros, perhaps the Cyclades' best kept secret and one which you are about to discover.
On the way, we will stop for your first swim of the trip at stunning Polyegos.
Polyegos is a large uninhabited island where only goats live, hence its name. But we didn't come here for these four-legged animals but for the crystal clear waters around the island.
Jump off the side deck and into the warm and clear waters at this private stop only accessible by boat and enjoy all that you came here for: the beautiful Aegean Sea.
Tip: The beaches and bays we will stop at are remote and we will most likely have them all to ourselves.
Take a dip while our chefs cook a wonderful BBQ on deck with plenty of skewers, freshly cooked salads and wonderful Greek food. This is what all of Greek's island hopping dreams are made of!
After lunch, we will depart towards Folegandros, another quiet and yet to be discovered island in Greece that is starting to make waves with the locals. You heard it here first!
We will take a shower and freshen up to venture into this peaceful slice of paradise for a walking tour and winery dinner.
Don't expect Gucci shops or flashy bars here, Folegandros doesn't even have public transportation or taxis, this is where slow travel takes a whole new meaning.
Our wonderful host Stella, will give us a quick introduction into the island as we walk the small and cozy streets of one of the main villages. We will then have some free time to do some shopping, or enjoy the beautiful simple life of the small islands.
For dinner, we will share a casual set-up at a local winery where we will taste seasonal dishes with great local wines grown right on the island in a stone patio surrounded by olive trees.
We will share lively conversation under the starry skies and then have some free time to wander the little village streets some more.
We will return to the yacht after dinner and perhaps enjoy another drink at the bar.
Inclusions: Breakfast onboard, BBQ lunch at Polyegos, dinner and wine, family style, transfers from the yacht to the village and back, overnight in your chosen cabin.
---
Day 3 : Santorini
Number of steps: 10,000-15,000, depending on what you choose to do during your free time
Hours sailing: 3
Santorini is perhaps the most famous of the Greek Islands and can be credited with practically putting the Cyclades on the map. Today is the day when you will find out why.
We will set sail early in the morning to arrive in Santorini before the large cruise ships disembark to make sure we are not caught in the snaking queues up the cable car that take hours to clear.
We will ride the cable car to the top of Santorini's famous volcanic cliff and head over to Oia, probably the most picturesque and photographed village in the entire country.
Oia is a small blue-domed, white washed village now populated by restaurants, luxury hotels and shopping.
Its narrow pedestrian streets are packed to the brim in the summer and at sunset and afford beautiful views of the caldera below.
We will have free time in the morning to take photographs, do some shopping for classy and elegant clothing, enjoy a drink or a coffee at one of the many cliffside bars or simply wander this postcard-perfect village.
OPTIONAL: For those who want to immortalise the trip and the experience with professional photography and a dress to die for, there is the option to book a Flying dress photoshoot. Spots will be limited and booked on a first come first serve basis.
Lunch will be free at Oia where you can pick any of the restaurants and enjoy beautiful views.
After lunch, we will meet again to go to Argyros Wines, one of the oldest and most interesting wineries in Santorini, for a brief walking tour of the vineyards and a wine tasting of the famous Assyrtiko wines and the locally made sweet Vinsanto dessert wine.
Vineyards in Santorini have to struggle through more than 320 days with no rain, arid volcanic soils and continuous sun and wind.
Vines produce very few kilos of grapes and the locals have learned to grow them in a basket shape that is unique of the island.
We will taste 4 local wines along with local cheeses and breads at Argyros bright wine tasting room.
After the winery visit, you can take your pick at what to do next depending on your preference and we will provide transportation to each.
You can either return to Oia for more independent exploration or for another Flying dress photoshoot, visit the nearby local village of Pyrgos or go back to the boat to rest and freshen up before dinner.
You can of course also take a taxi and go anywhere else on the island on your own for example to visit the prehistoric city of Akrotiri, go down to Fira, to the beach, etc.
Dinner will be free for you to choose where to enjoy it and we suggest you pick an amazing spot to see the sunset.
Make sure to return to the boat before we set sail!
Inclusions: Breakfast onboard, cable car return tickets, transfers in Santorini from port to Oia, to the winery, back to Oia/Pyrgos, overnight in your chosen cabin. Dinner on your own.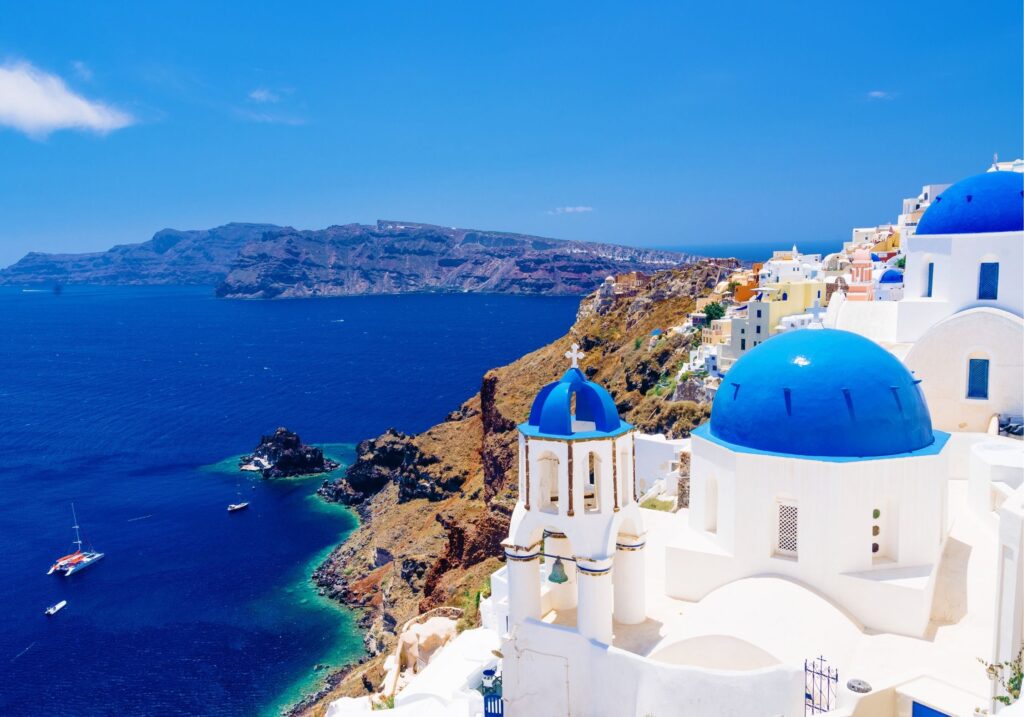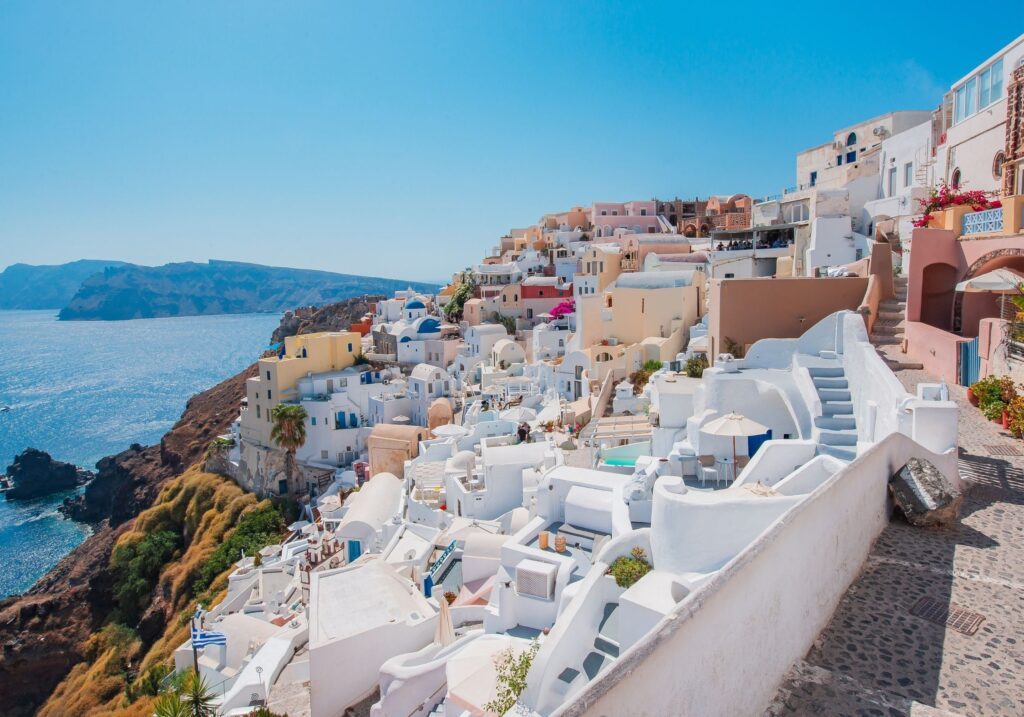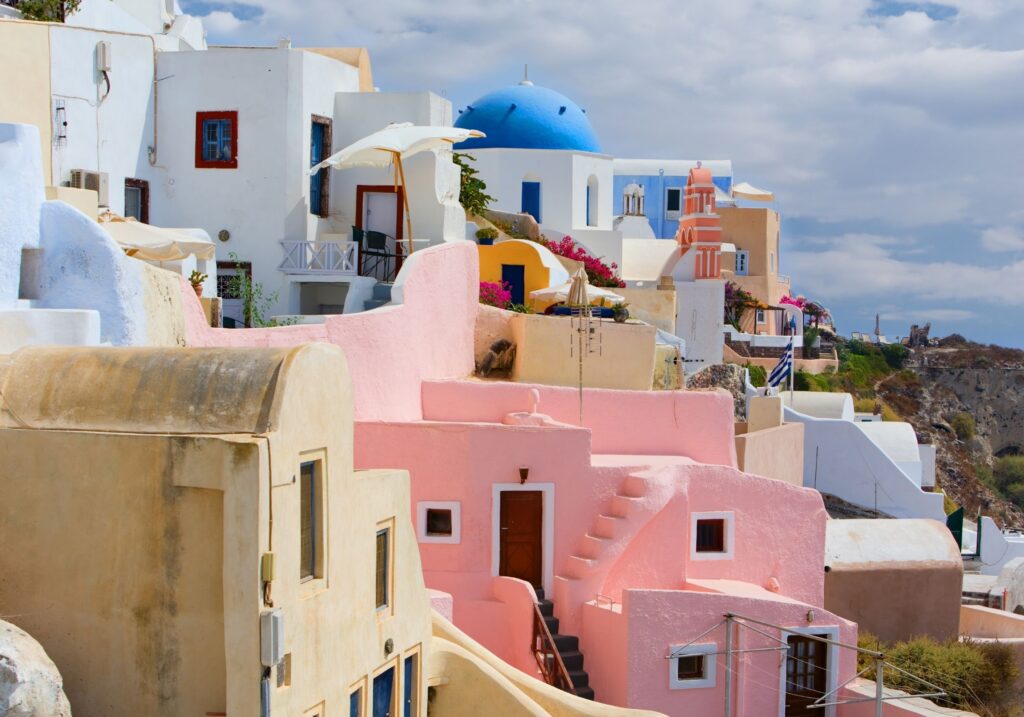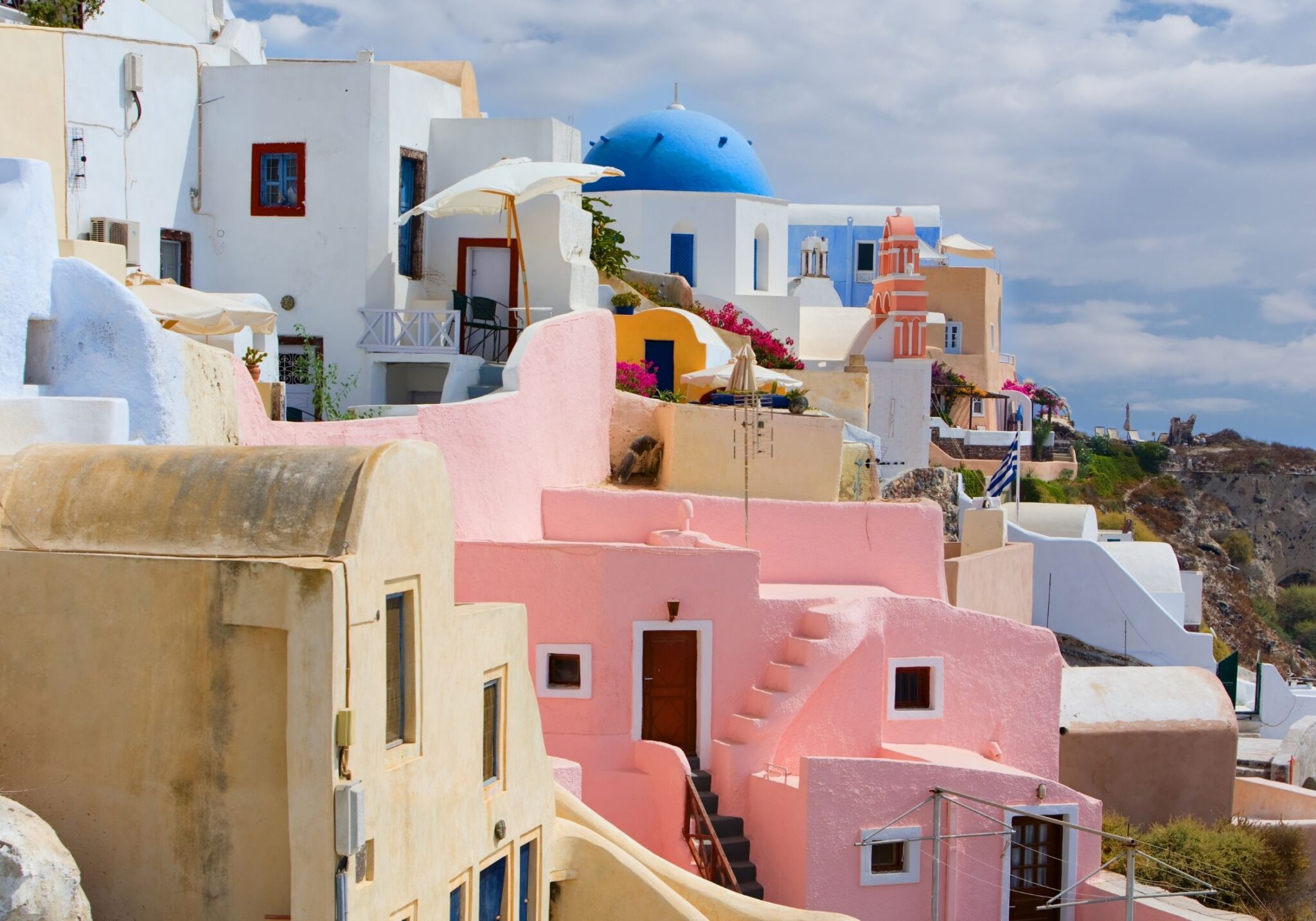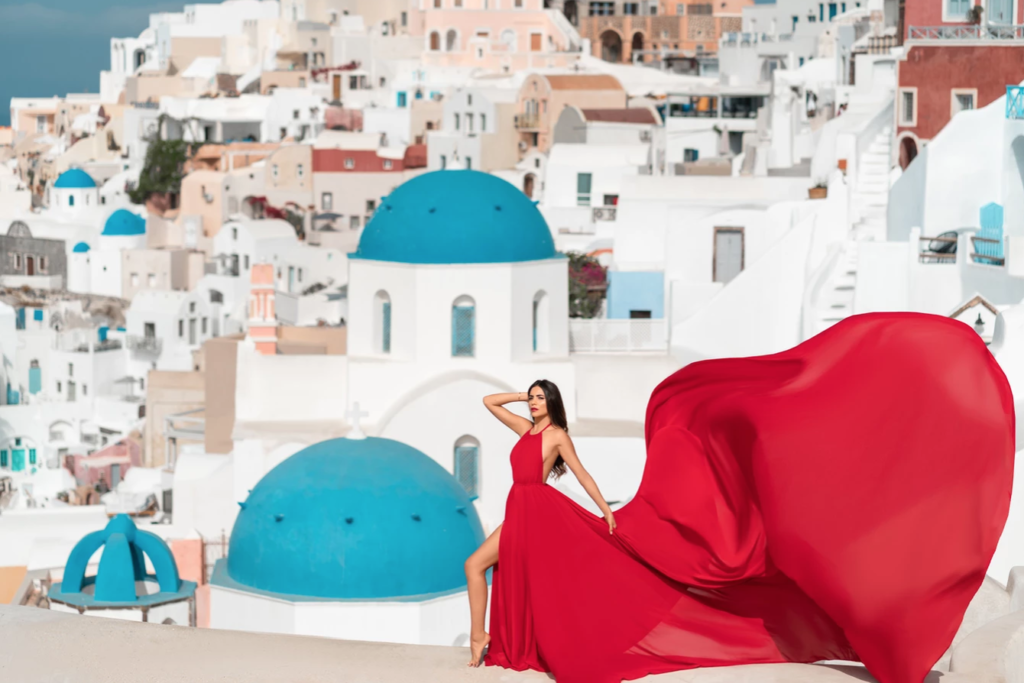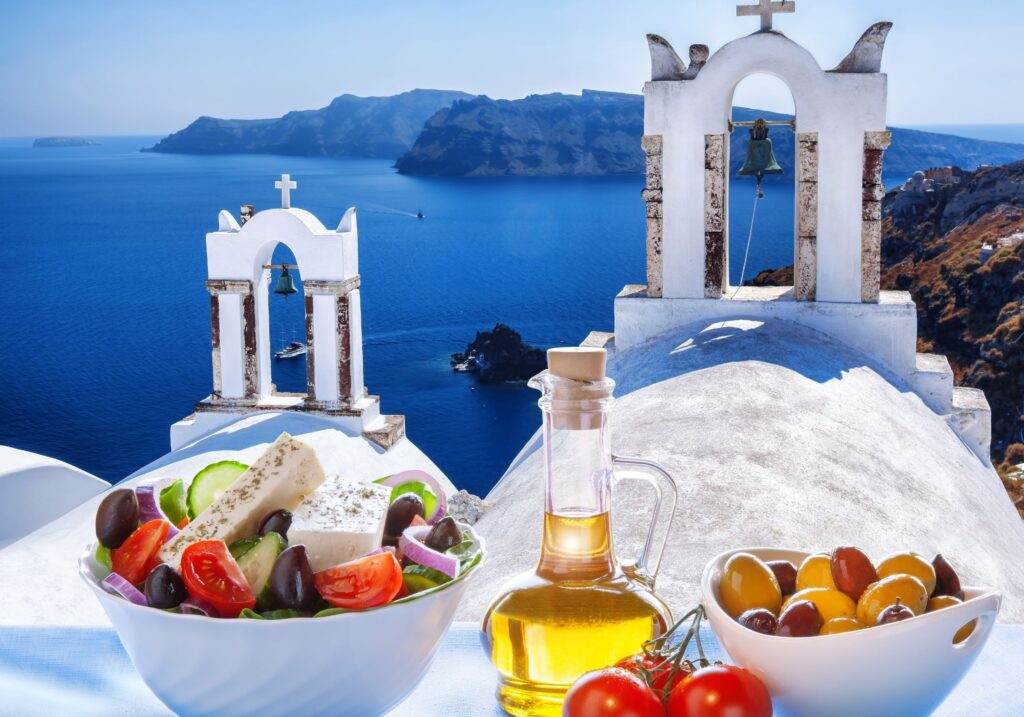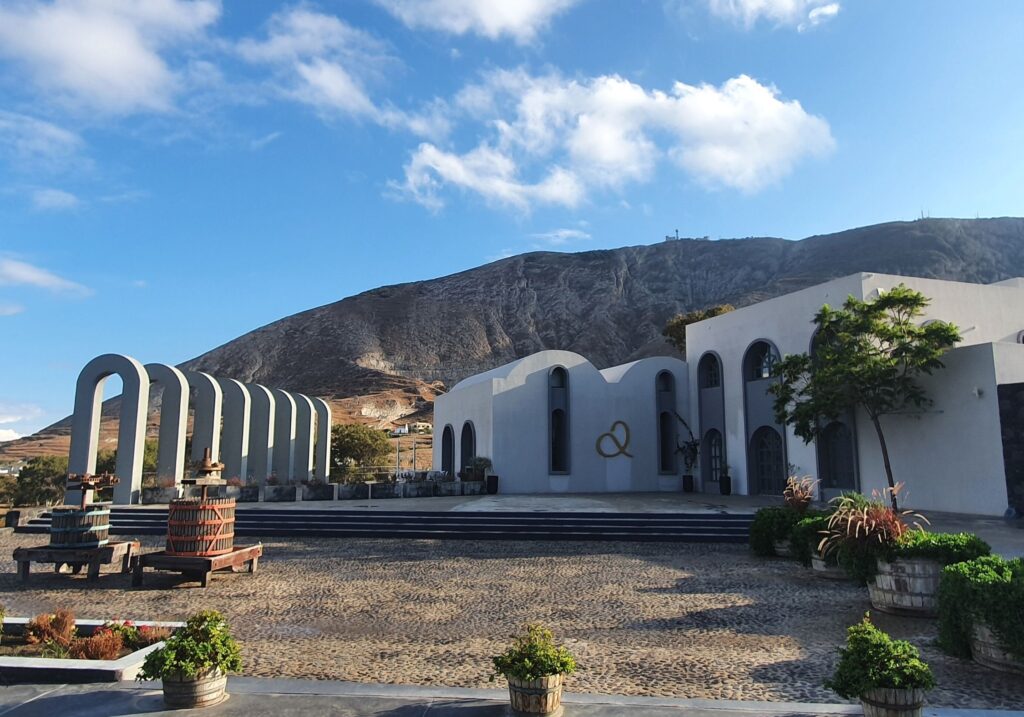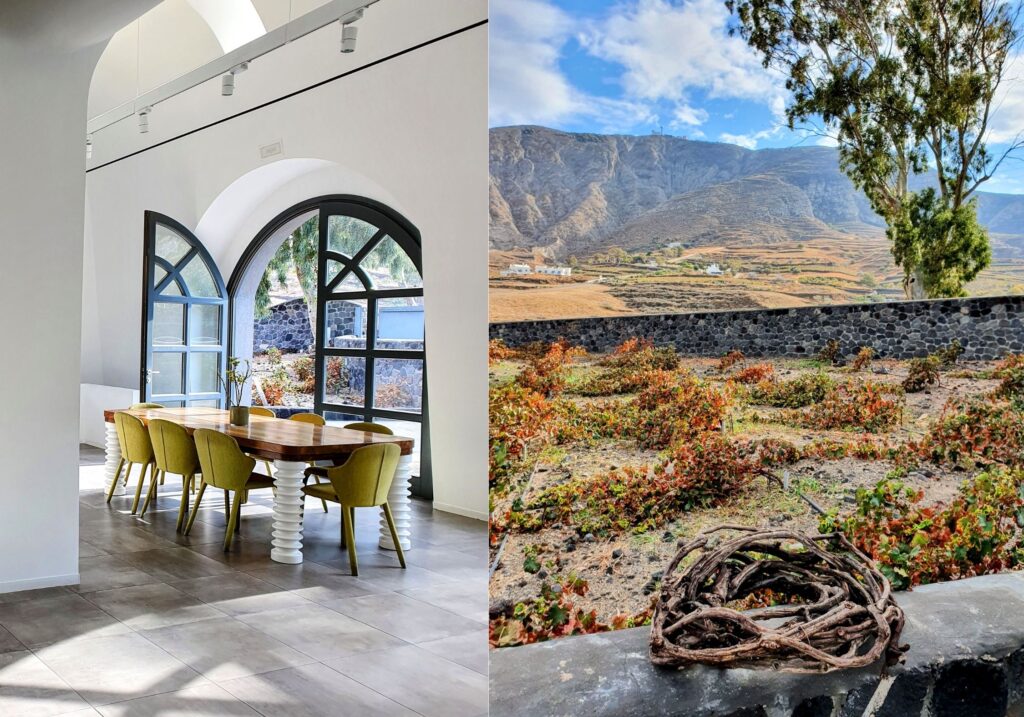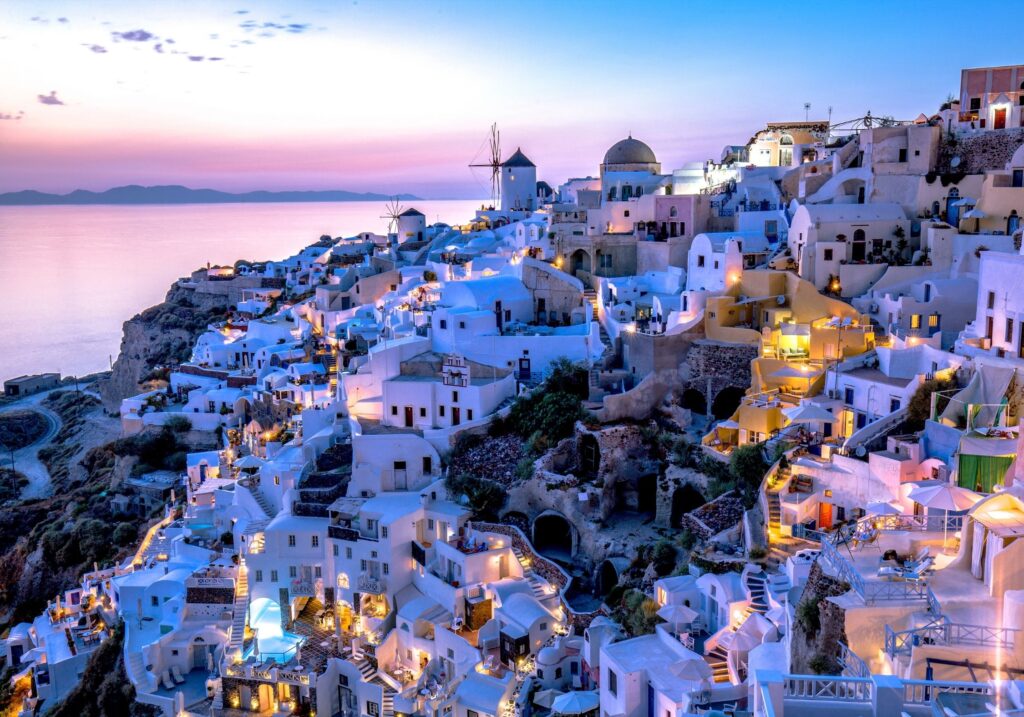 ---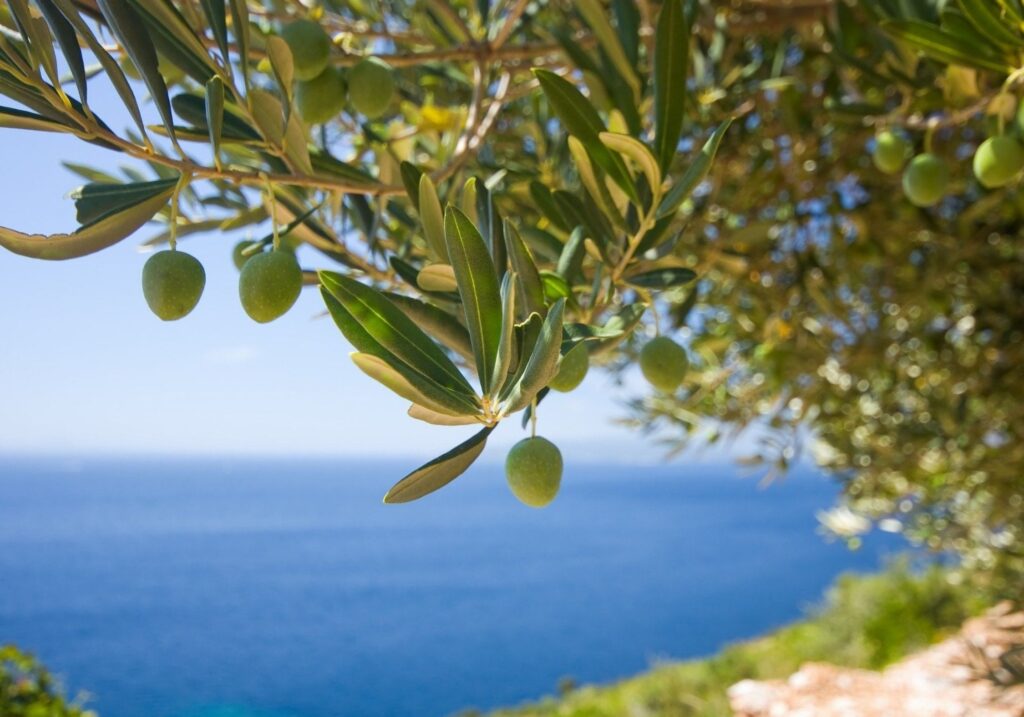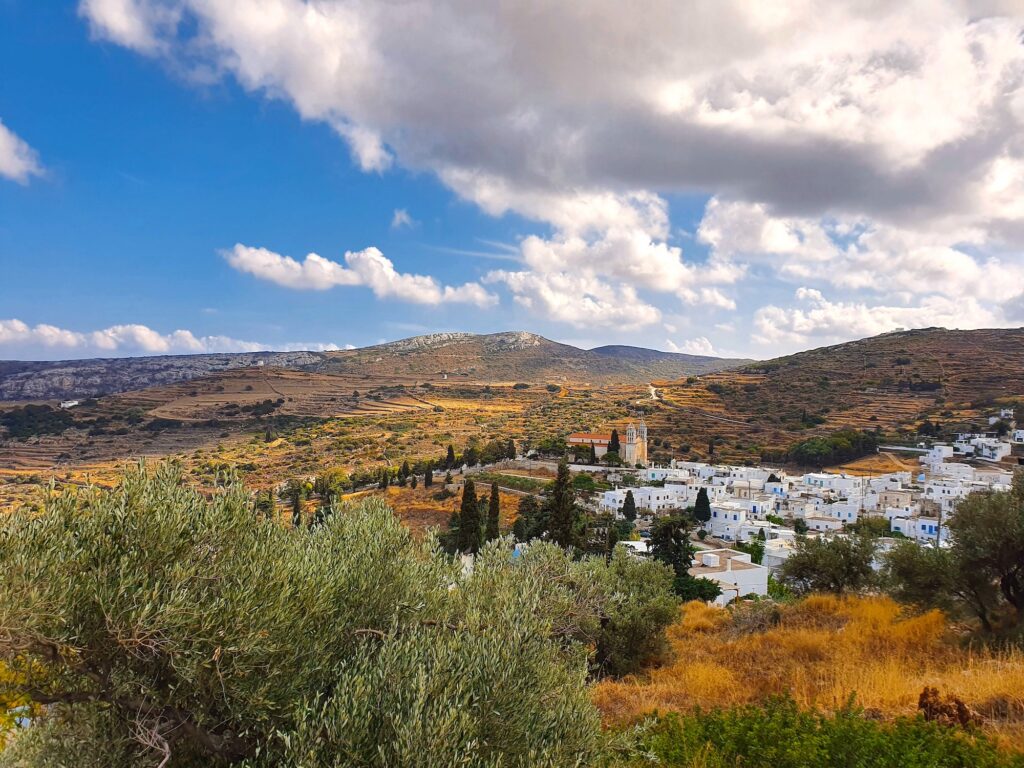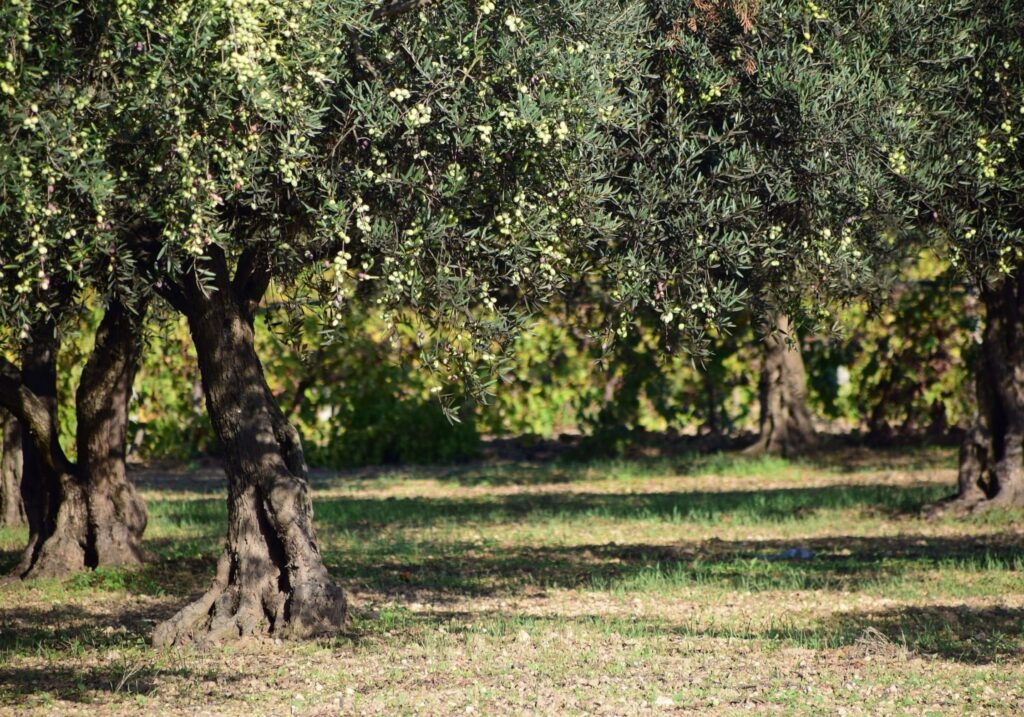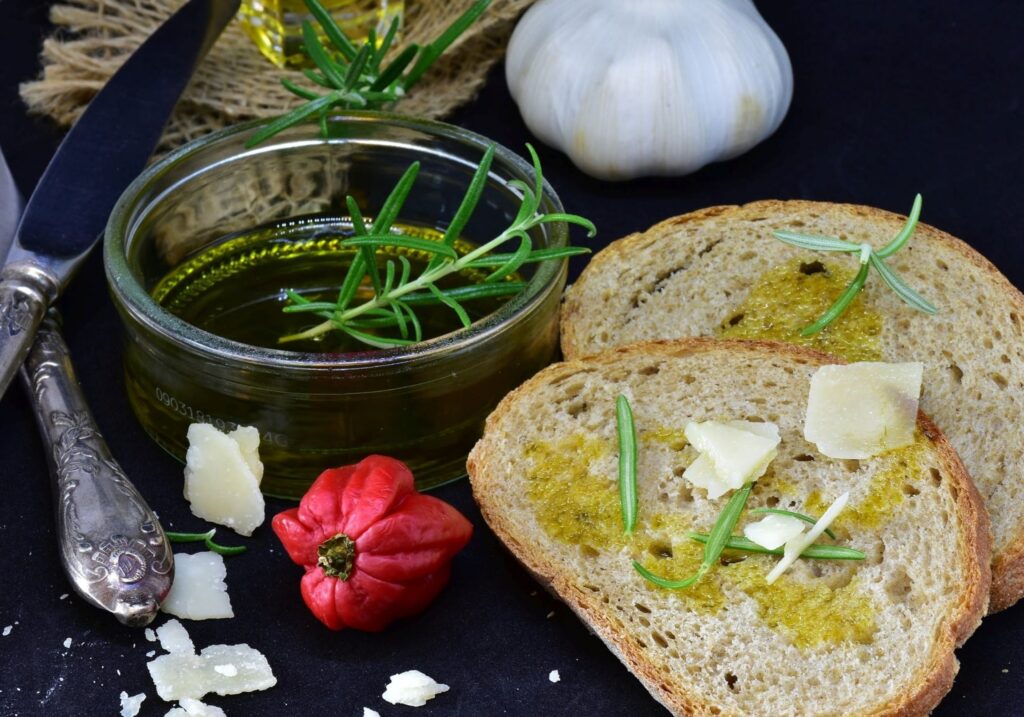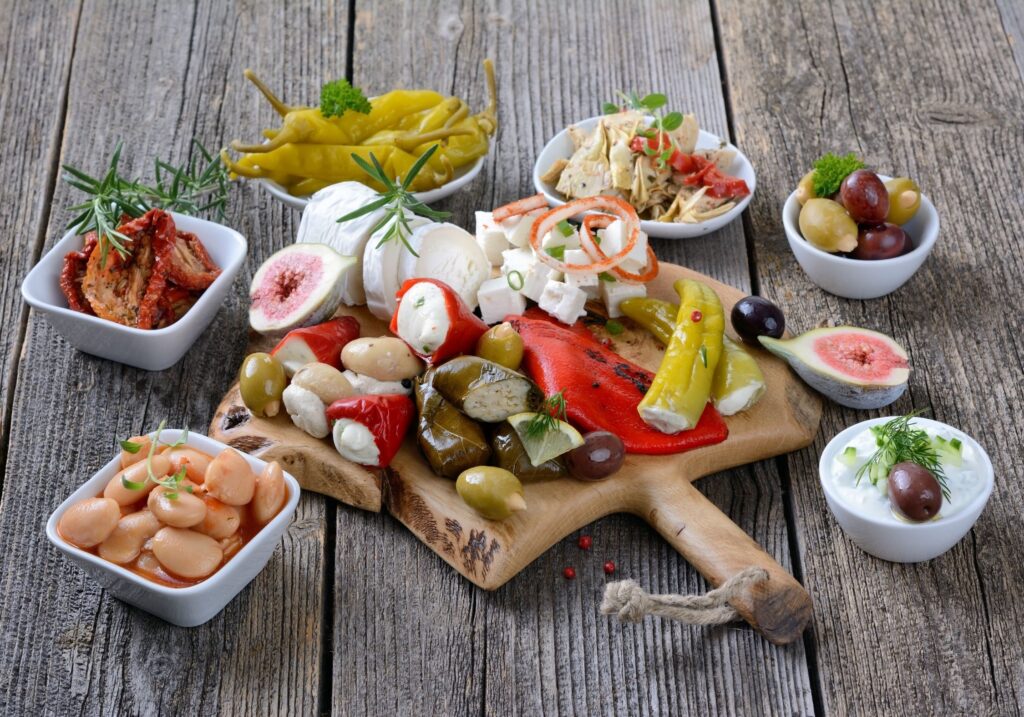 Day 4 : Paros
Number of steps: 10,000-15,000
Hours sailing: 6 (during the early morning)
After popular and no doubt busy Santorini, Paros will feel like a breath of fresh air and a return to the quiet life of the Greek Islands.
We will start the day with a visit to Paros highest and oldest village of Lefkes with its labyrinthine streets, quaint white-washed houses and many chapels and churches where we will meet the team behind Paros Olive Oil Tasting for a delicious back to nature morning.
We will start our leisurely 5km circular hike in Lefkes which will follow The "Lefkes Village-Byzantine Way".
This trail covers half of the Byzantine Way, a 1000-year-old, stone-paved footpath that used to be part of the island's main throughway in medieval times.
Some parts are covered in marble, some are dirt tracks and some are centuries-old hillside footpaths among the terraced olive groves, vineyards and cereal fields in the valley below Lefkes village.
En route, we will enjoy the view to the countryside and the sea, as well as the smell and sight of wild aromatic herbs and flowers which our guide will point out.
This is a walking tour with a female touch that will introduce you to the history and culture of the island while emphasizing on the importance of olive oil on the environment and the Mediterranean diet of the islanders throughout the centuries.
After our walk, we will round off the morning with an olive oil food pairing and a gastronomic tasting of vegetarian dishes made with local extra virgin olive oil in a beautiful, traditional village tavern owned and managed by two generations of Lefkes women.
After a gastronomic presentation of the select local dishes & products in the menu, you will also be introduced to the transformative powers of Extra Virgin Olive Oil (EVOO), particularly in the context of Cycladic cuisine, through the process of 'food pairing'.
We will indulge in freshly prepared Greek & Parian dishes such as Lefkes artisan bread served with oregano and local fleur de sel, Greek salad with xinomitzithra (local soft goat-milk cheese), Taramosalata (fish roe salad), fried wild fennel balls and so much more, this is your chance to enjoy fully seasonal and local dishes made with love.
After lunch, we will return to the yacht for a shower, rest and maybe a siesta before we set back out to explore the picture-perfect fishing village of Naoussa with its white cobblestoned alleyways and its seaside bars.
Naoussa is a laid-back version of Mykonos and has pretty squares with lapping fishing boats, narrow shopping streets with unique finds and bright bougainvillaea.
To some, this is the preferred island to Mykonos.
You will have free time to wander and look for hidden finds, enjoy a traditional Mediterranean dinner at one of the town squares, or see the sunset.
After dinner, enjoy a drink or a dose of nightlife in town. Make your way back to the boat before we set sail.
Inclusions: Breakfast onboard, guided hiking tour, olive oil pairing lunch, transfers to hiking, back to the yacht, and to Naoussa, overnight in your chosen cabin.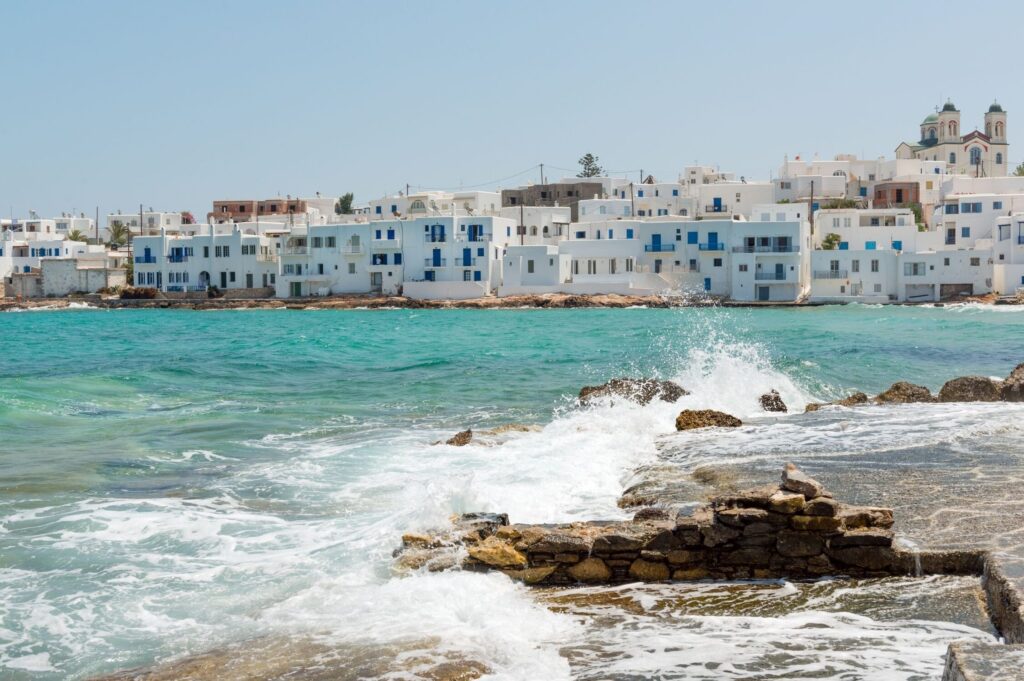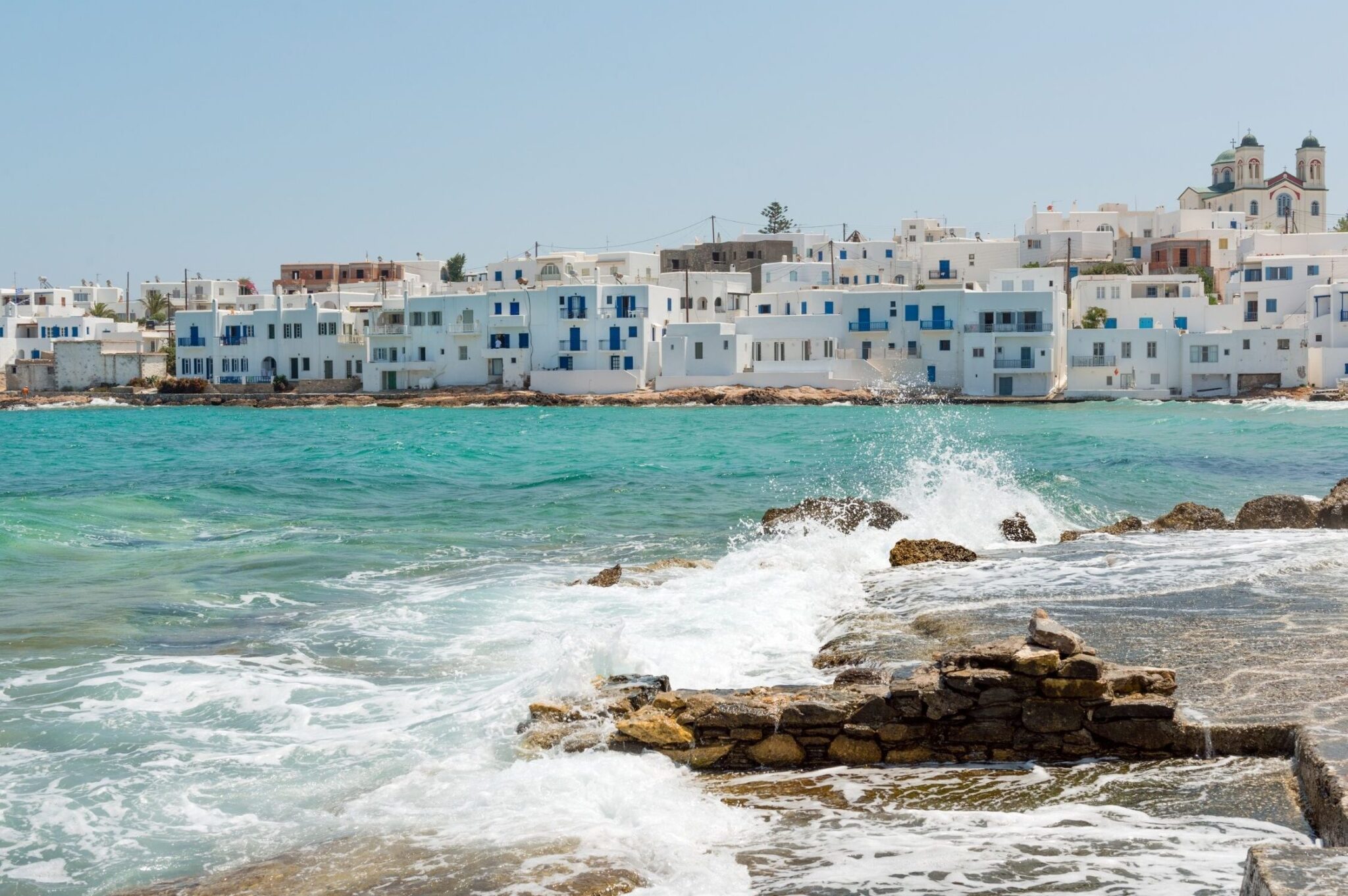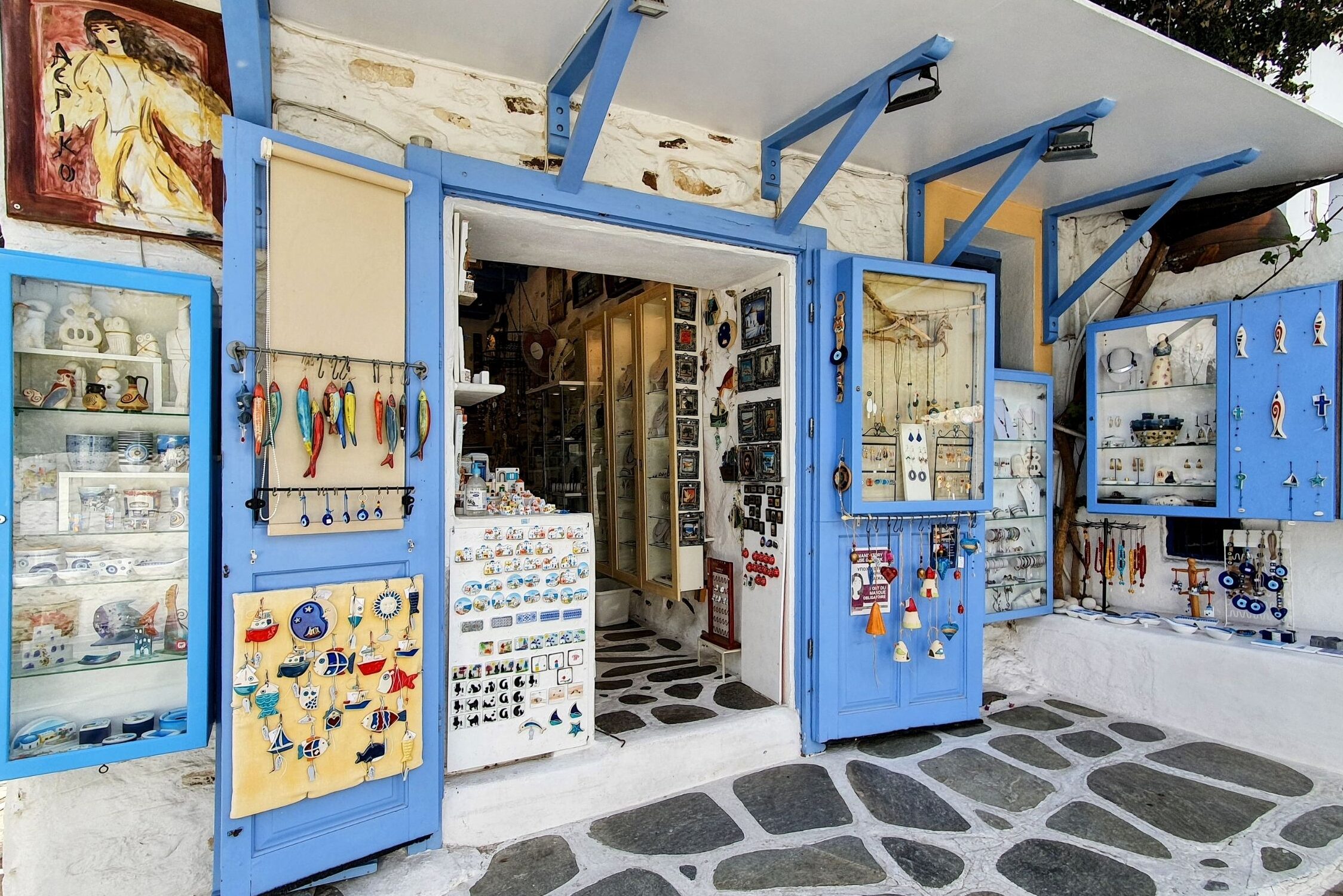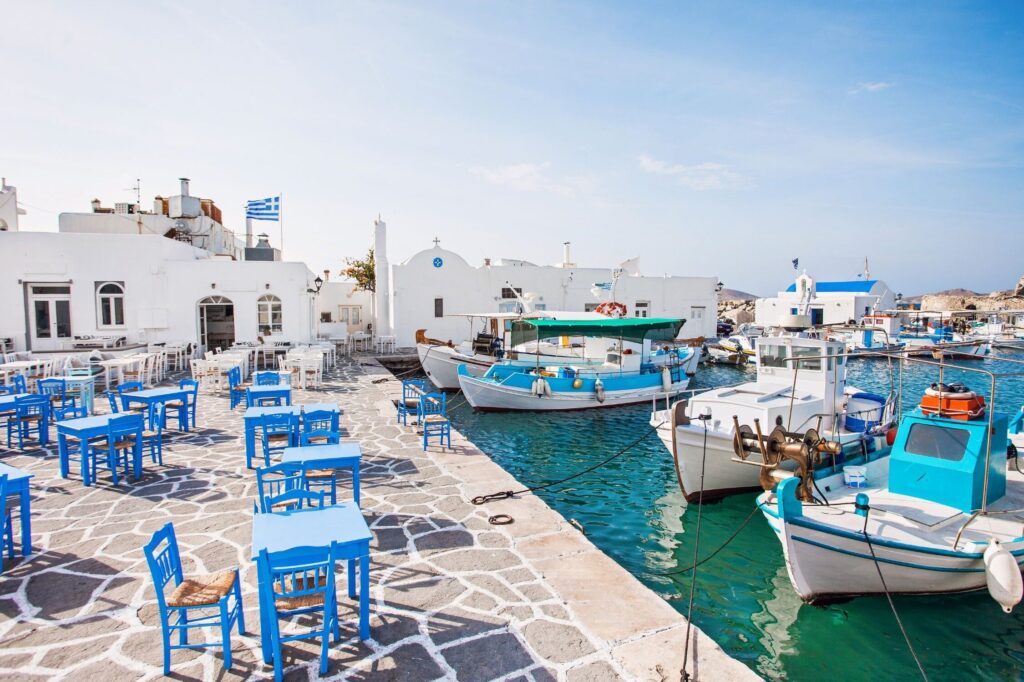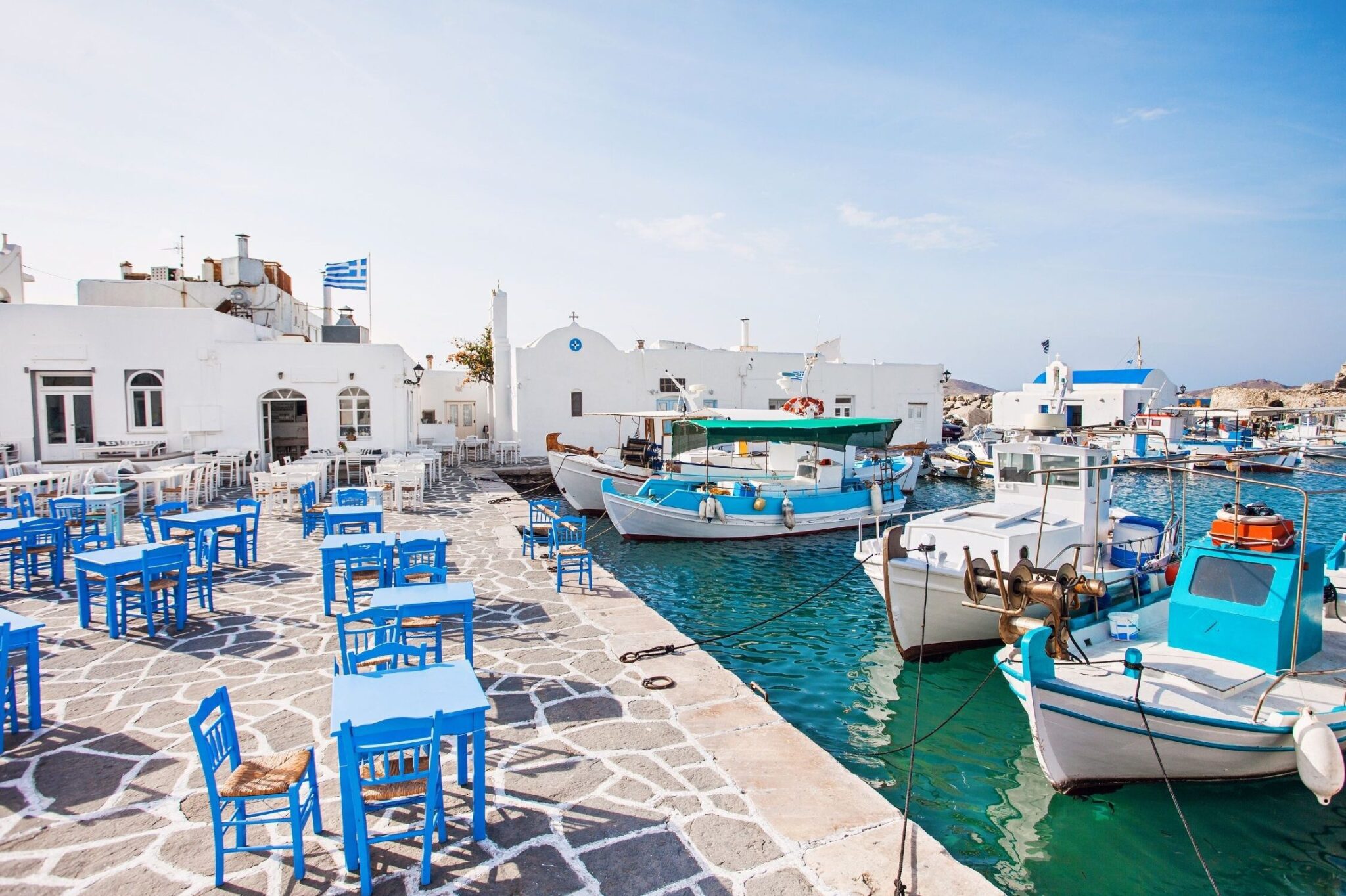 ---
Days 5 : Mykonos
Number of steps: 5,000-10,000 (depending on what you do in your free time)
Hours sailing: 4 (during the early morning)
Mykonos is Santorini's grown up, fun sister and the premier beach and party destination in the Cyclades Islands.
The rich and famous fight for front row sun loungers at the most famous beach clubs while the fashionable shop in the luxury branded stores in town.
There isn't a more chic and high-end address in the whole country.
Today, we will do like the celebrities that we are and lounge the morning away at a quiet lagoon on Super Paradise Beach, the famous and exclusively posh JackieO' Mykonos Beach Club where we have reserved sun loungers with umbrellas, food, and drinks.
Sunbathe, dance to the sound of the DJs, get entertained by Priscilla, people watch and generally mingle with the beautiful people that frequent the club as we make the most of our time in this precious bit of paradise.
JackieO' has a jacuzzi, pool, raised terrace, a boutique and even a hotel and is fabulously sculpted to look like a wedding cake.
If you ever wondered where the celebrities who flock to Mykonos spend their days (besides on the decks of their luxury yachts) this is it.
With a new glow, we will return to the yacht for a shower and change of clothes.
Later on, all glammed up, we will take the sea bus back to Mykonos town for a brief guided tour with Stella before enjoying free time for shopping, taking photos and exploring the main white and blue village of Chora on the island.
Tip: As you are walking the streets of Mykonos, look our for the famous pelican who casually wanders the alleys.
Find a spot for a sunset drink in Little Venice, walk up to the iconic windmills or sit by the port to watch the boats come and go until its time for dinner.
Dinner will be free for you to enjoy. Book a sot at the island's most exclusive restaurants, white washed Koursaros, for a premium seafood dinner and wine under the stars, or pick one of the more laid-back casual eateries along the coast.
Stay out for as long as you like, Mykonos is an island where parties run the night away, sea buses run until 1am and you can always take a quick taxi ride back to the yacht, the night is always young in Mykonos!
Tip: Tonight we will sleep at port in Mykonos so you can stay up as late as you like.
Inclusions: Breakfast onboard, return transfers to Jackie O, sun lounger, towel and 100 EUR credit for food and drinks at Jackie O, walking tour of Chora, sea bus transfer back to the island, overnight in your chosen cabin.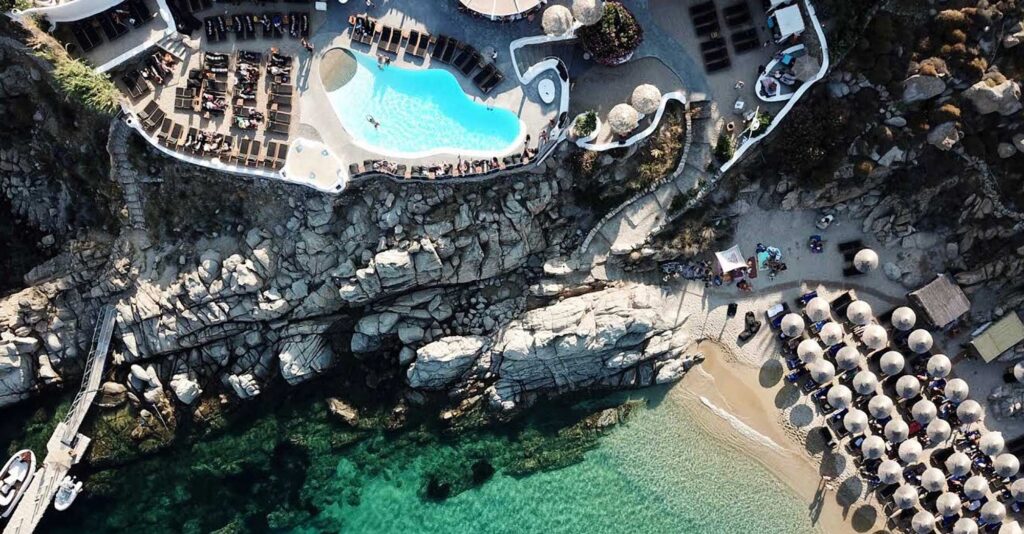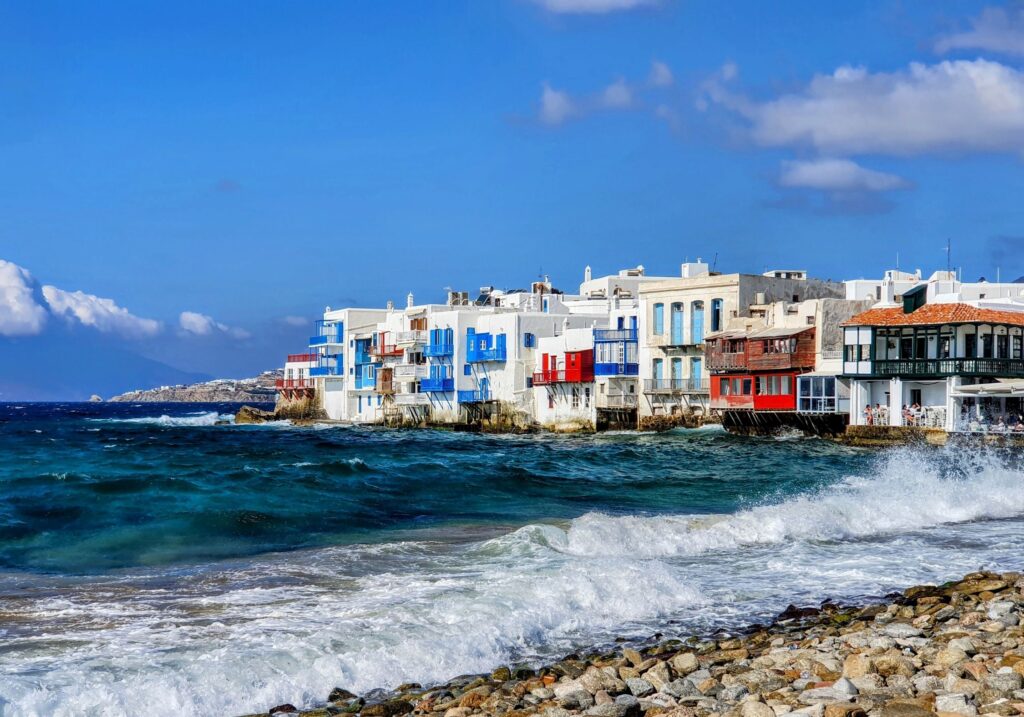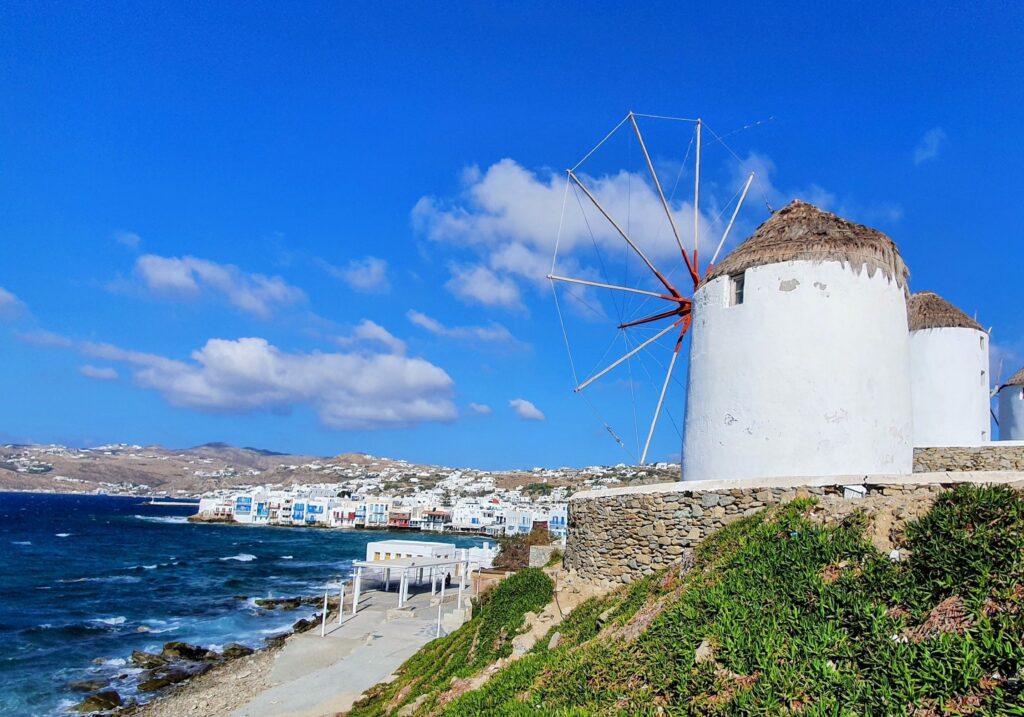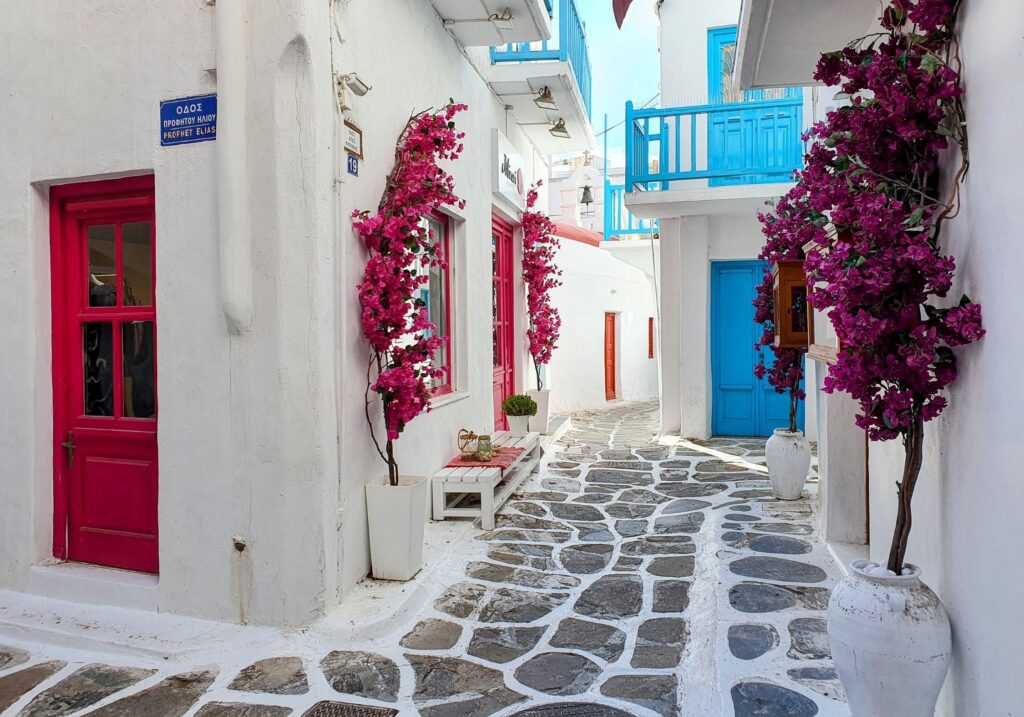 ---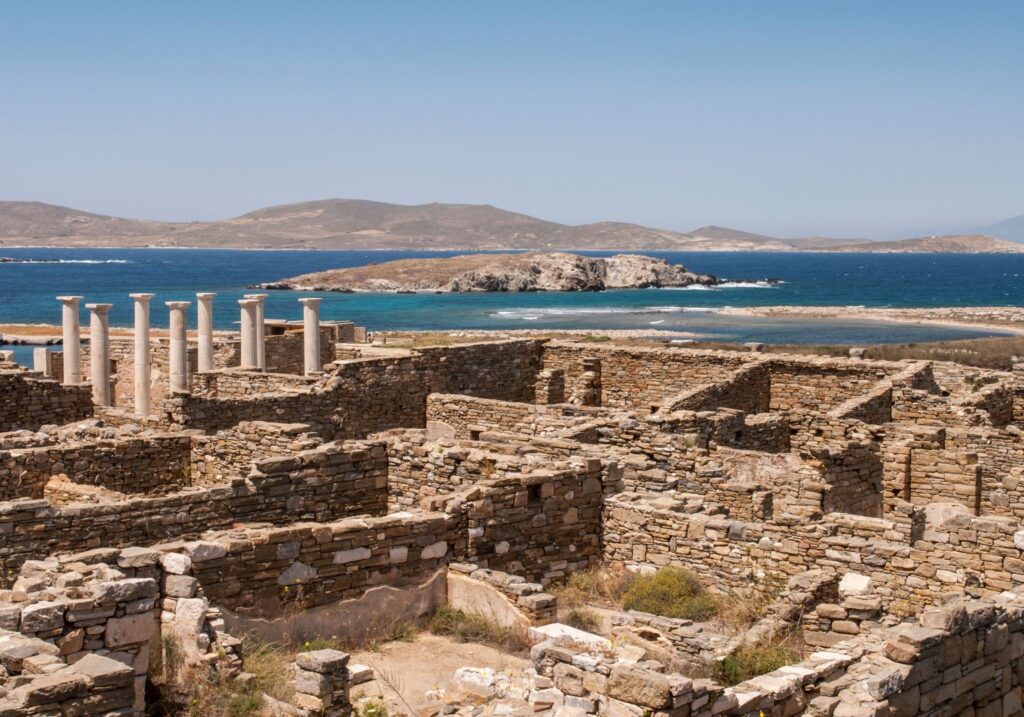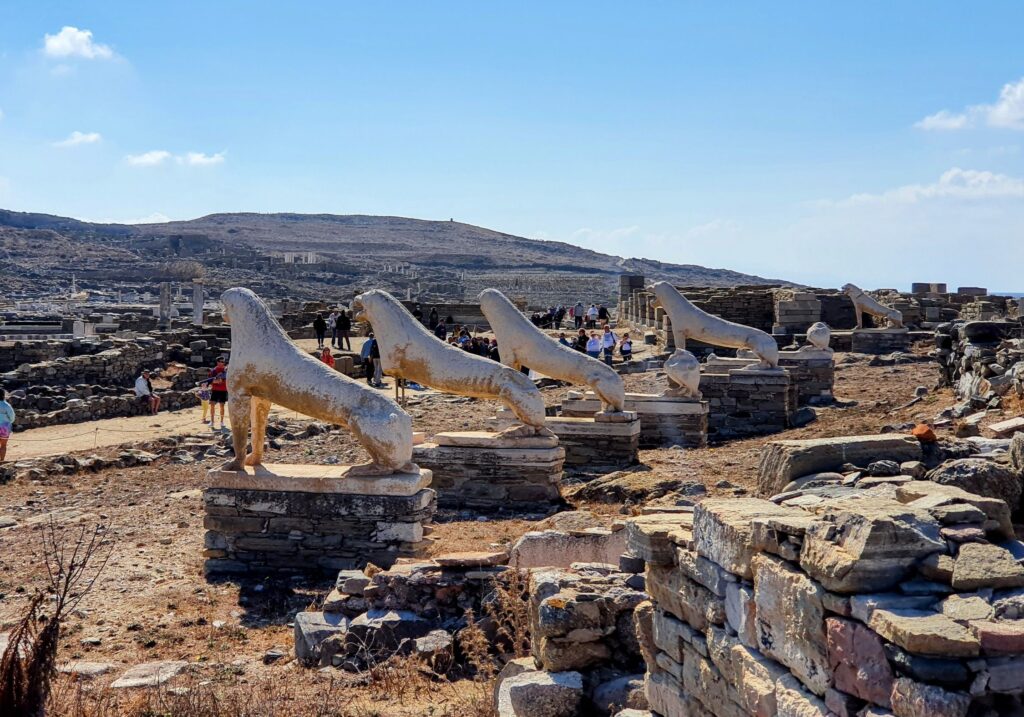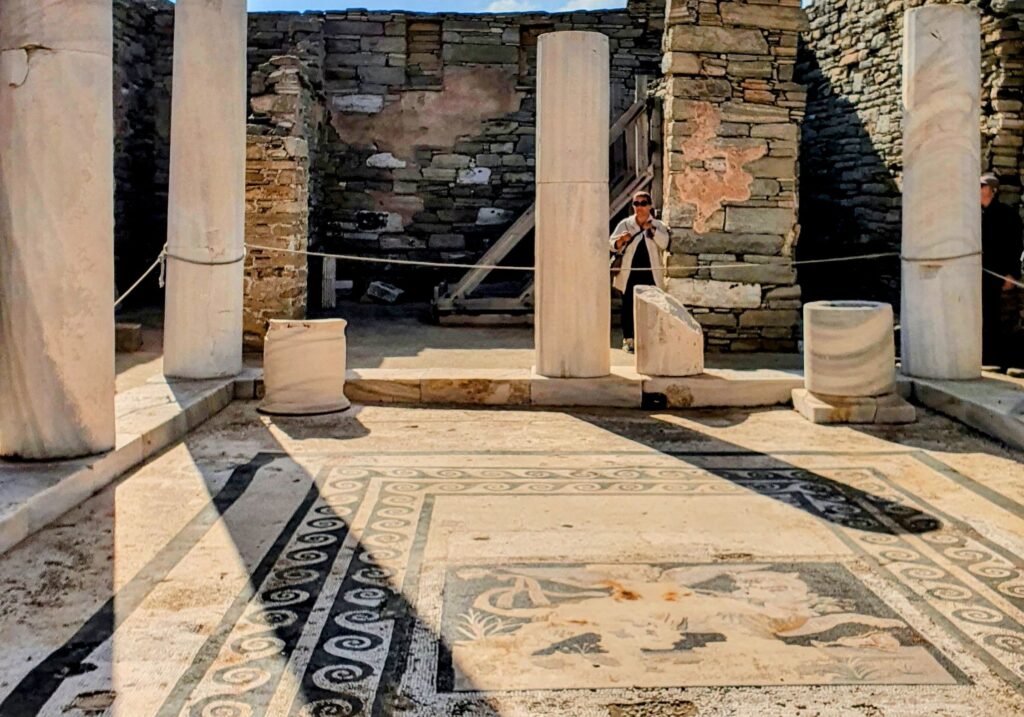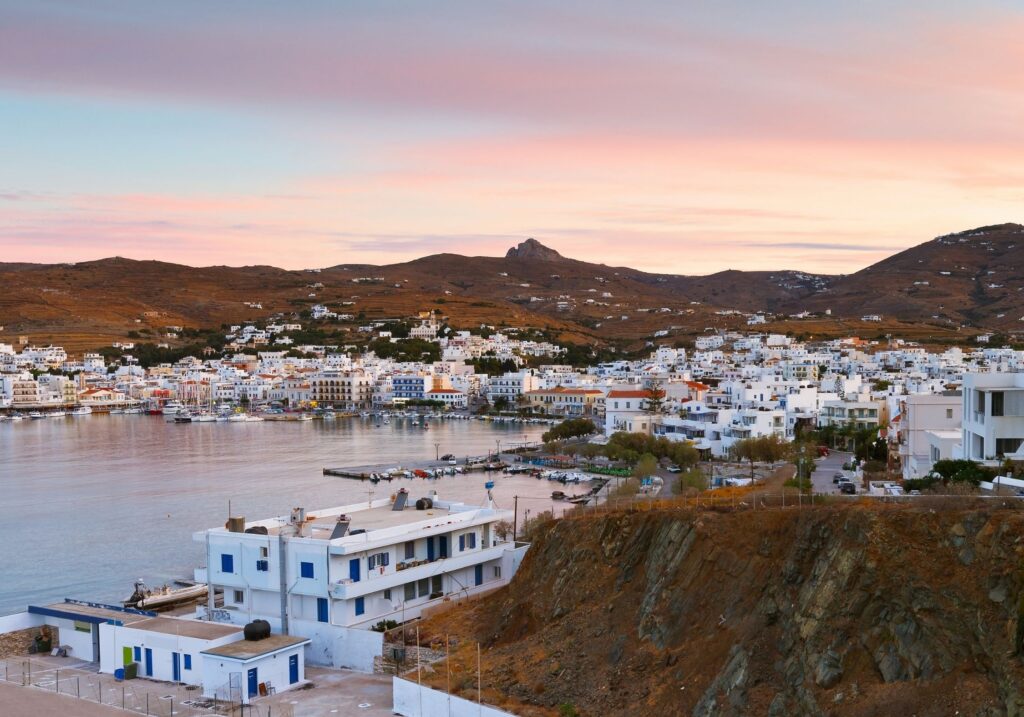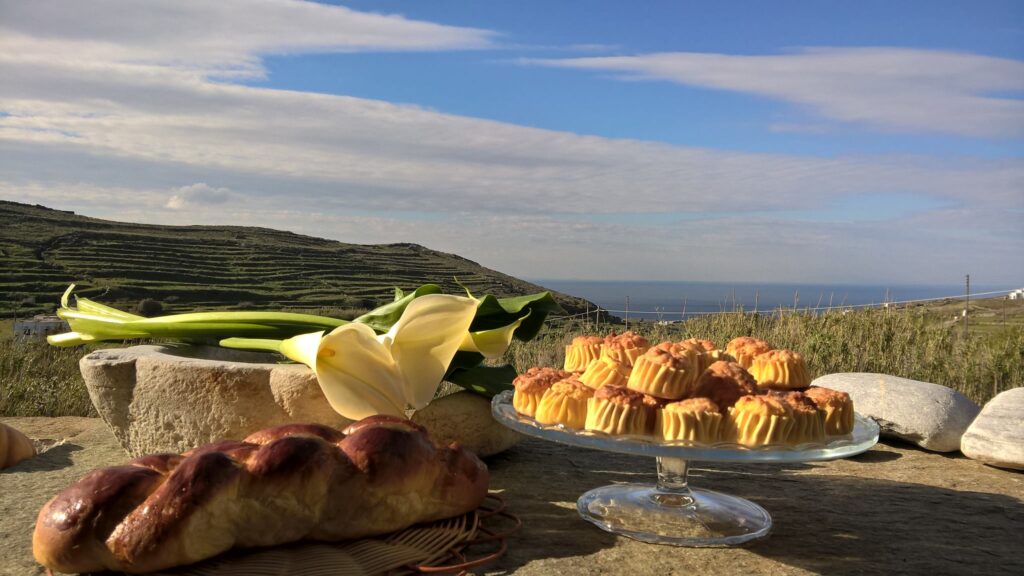 Day 6 : Delos and Tinos
Number of steps: 10,000-15,000
Hours sailing: 2
After breakfast we will leave Galileo behind, take the sea bus followed by a boat and arrive at the UNESCO-listed site of Delos, Antiquity's holiest place and one of the most important mythological and archeological sites in Ancient Greece.
Delos is uninhabited today but was once a major cult centre for Dionysus and Titaness Leto, mother of Apollo and Artemis.
Through purifications of the island to make it fit for the revering of Gods, Delos ended up being uninhabited as nobody was allowed to be born or die on the island.
We will take a 2-hour guided tour of Delos with an extremely knowledgeable and expert local storyteller, who will talk of myths and muses and tell us all about this fascinating mythological island.
There will be free time for photos before we take the boat and sea bus back to the yacht and depart Mykonos on our way to Tinos, Greece's most recent island discovery.
We will enjoy lunch onboard as we sail the waters of the Cyclades and take in the views, perhaps sun bathing on deck or enjoying a drink at the bar.
Tinos has recently been awarded best island in Europe and is a rough diamond waiting to be polished.
The island boasts over 80 windmills, about 1,000 artistic dovecotes, a few dozen active villages and several Venetian fortifications.
Upon arrival, we will take a scenic ride to the main village of Pyrgos where we will have some free time to wander the streets.
We will then continue to dinner which will be enjoyed at a farm house where our local female host lives.
Our host is a prolific and widely recognised cooking book writer and will open her house and garden to us for a home made dinner prepared with seasonal ingredients that showcase the local cuisine.
As we enjoy our casual meal, she will demonstrate some of the dishes and tell us more about the local foods of Tinos.
Dinner will consist of a series of sharing platters enjoyed around a table as we mingle and exchange our favorite parts of the trip so far.
This will be a casual affair that best showcases Greece's way of life: a meal shared among friends around a table filled with food to the brim.
Inclusions: Breakfast onboard, guided tour of Delos including return transportation by boat and entrance tickets, lunch onboard, return transfers to dinner, home made dinner with wine, overnight in your chosen cabin.
---
Days 7 and 8 : Kythnos
Number of steps: 1,000-5,000
Hours sailing: 11
Our last day on the islands will start with a leisurely breakfast as we sail back from Tinos towards Athens.
We will be saying goodbye to the Cyclades with a swimming spot at the isthmus of Kythnos with its clear blue waters and its double crescent beaches.
Lunch will consist of a BBQ on deck as you take dips in the sea and enjoy the last few rays of sunshine before we return to port.
Sunbathe on the sun deck, chat with your new found friends, enjoy a cocktail, read a book and make the most of the last few hours of our vacation time.
After a shower and change of clothes for our farewell dinner, we will get back on deck for a final Happy Hour as we stop in front of the mythical Temple of Poseidon where we will see the sun set one last time in the horizon.
Our farewell Captain's dinner will be your chance to say goodbye to the crew and indulge in one last seasonal Greek dinner in the best company.
We will arrive in Athens just after dinner and dock at the marina. Our last night will be spent onboard before checking out and departing the next day.
On day 8, make your own arrangements to the airport on to your onward travels in Greece and beyond.
Inclusions: Breakfast onboard on day 7 and 8, BBQ lunch on deck, Captain's dinner with wine on day 7, overnight in your chosen cabin.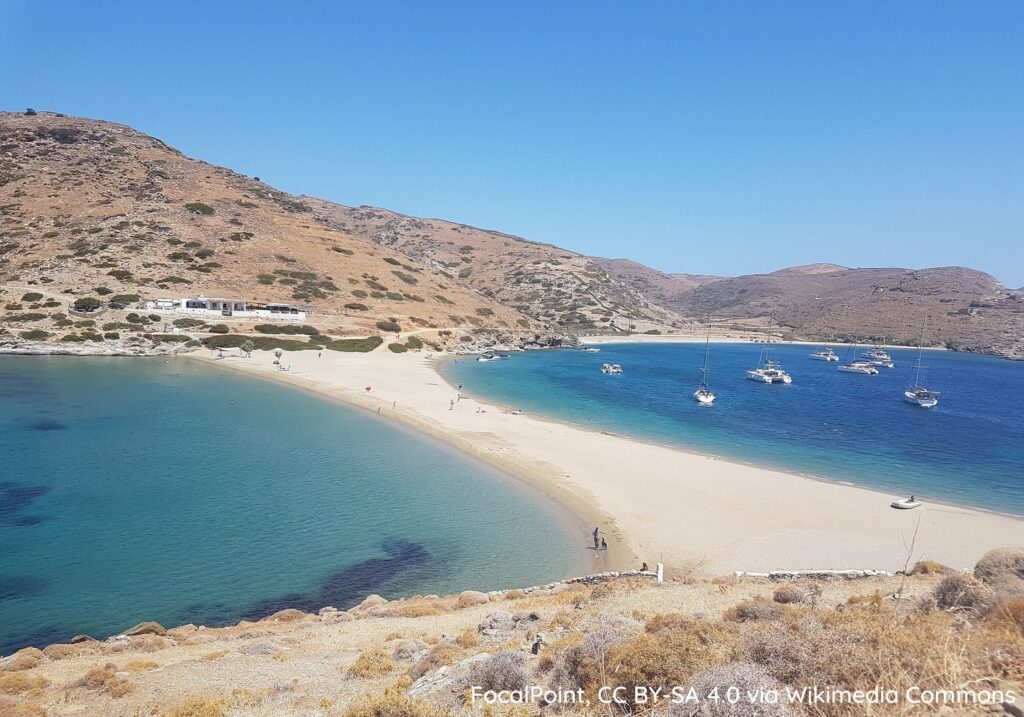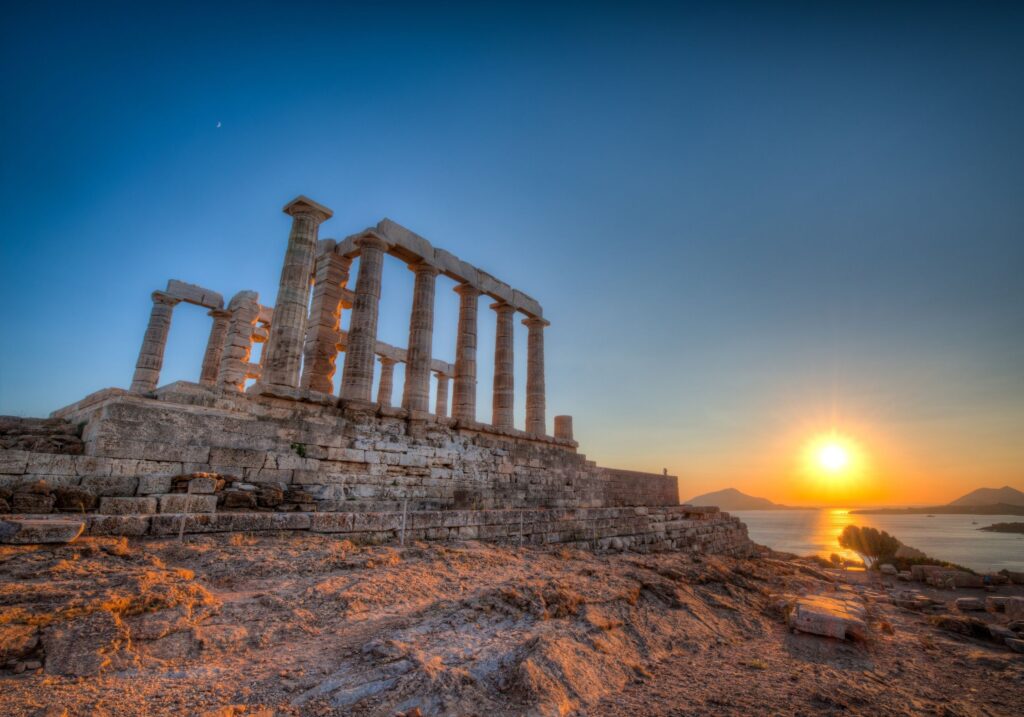 ---
Jump straight to: The ship | The itinerary | Cabins & prices | Host | How to book | FAQs
---
Cabins, prices and payment plan
Galileo is a beautiful wooden 3-mast sailing yacht that was refurbished in 2020 and can accommodate 39 guests in the set up for our trip with single doubles cabins and twin shared cabins.
Cabins are located in the lower and middle decks and all are connected to the central audio system for announcements and have independent air conditioning controls.
All cabins have external views via portholes, hair driers, flat screen TVs, mini fridges and ensuite bathrooms.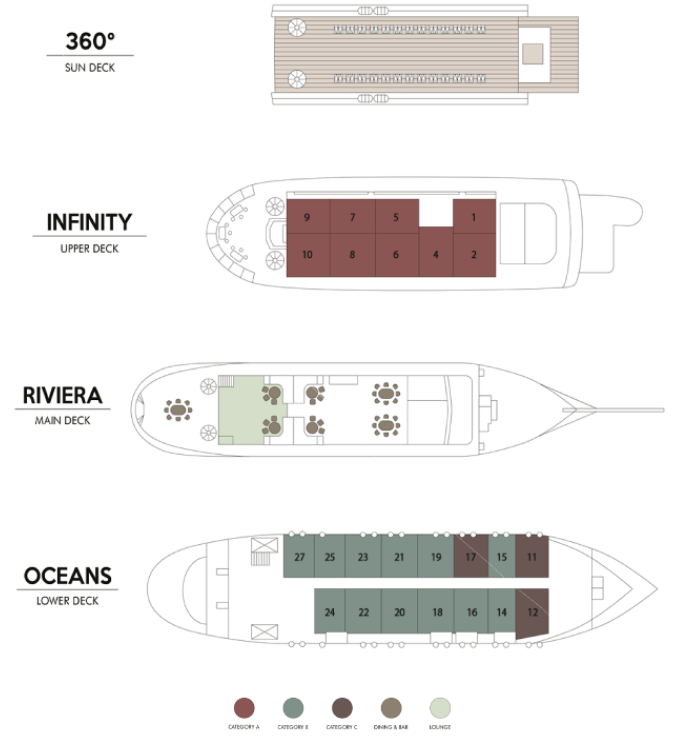 Category A – Single use
1 passenger | 130-140 sqf.
Single use double cabins on the higher deck with 1 double bed, 2 porthole windows that face out onto the deck and sea and ensuite bathroom with shower. There is also a desk and closet to store luggage.
Why pick this cabin
Have the cabin to yourself. These cabins are larger than the Category C single cabins and located in the upper level with direct access to the deck outside.
6,500 EUR per person
Select package and click the Book button:
31 May – 7 June 2024
7 – 14 June 2024
Category A – Shared
2 passengers | 130-140 sqf.
Shared double cabins on the higher deck with twin beds, 2 porthole windows that face out onto the deck and sea and ensuite bathroom with shower. There is also a desk and closet to store luggage.
NOTE: The double bed on the image will be split into 2 twin beds like the Category B Shared cabins.
Why pick this cabin
Avoid the single supplement. These cabins are more spacious than the Category B shared cabins and located in the upper level with direct access to the deck outside.
4,995 EUR per person sharing
Select package and click the Book button:
31 May – 7 June 2024
7 – 14 June 2024
---
Category C – Single use
1 Passenger | 120 sqf.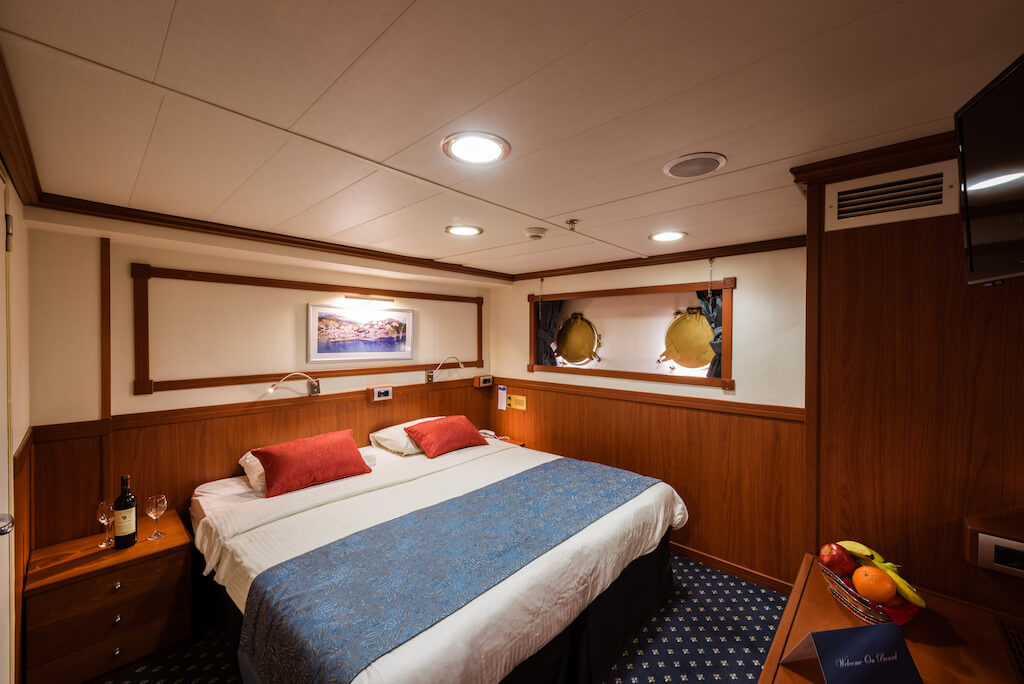 Single use double cabins have one double bed, and porthole windows with covers that are just above water level. There is also an ensuite bathroom with shower, a desk and a closet to unpack.
Why pick this cabin
Have the cabin to yourself. Because they are on the bottom level, these cabins are slightly more stable than the top level cabins.
5,995 EUR per person
Select package and click the Book button:
31 May – 7 June 2024
7 – 14 June 2024
Category B – Shared
2 Passengers | 130-150 sqf.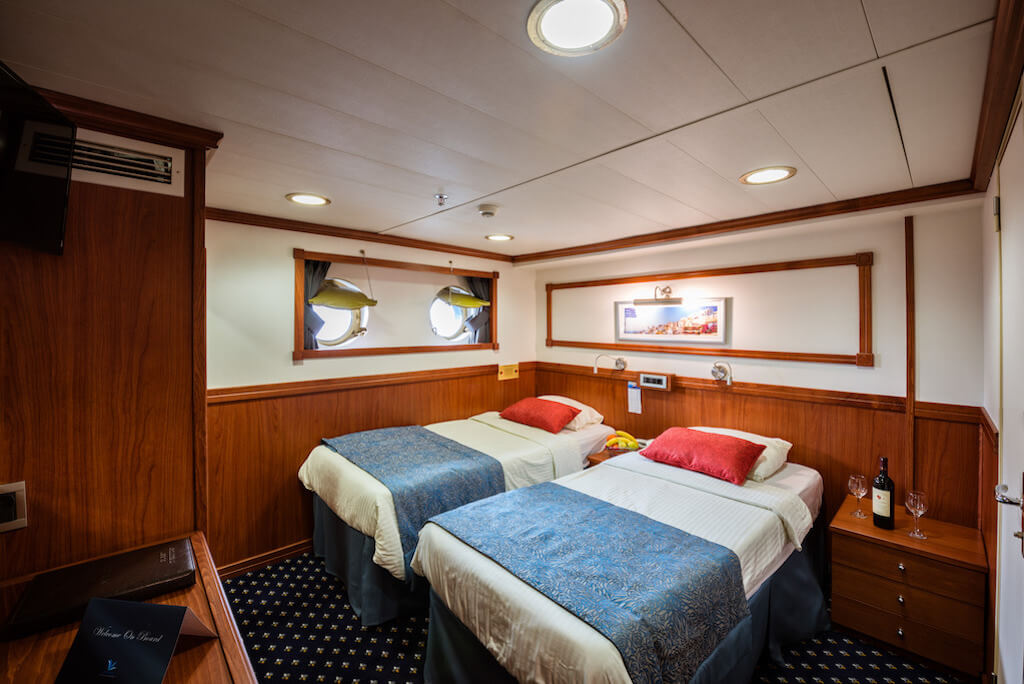 Shared cabins have 2 single beds and 1 or 2 porthole windows with covers that are just above water level. There is also an ensuite bathroom with shower, a desk and a closet to unpack.
Why pick this cabin
Avoid the single supplement. Because they are on the bottom level, these cabins are slightly more stable than the top level cabins.
4,795 EUR per person
Select package and click the Book button:
31 May – 7 June 2024
7 – 14 June 2024
Payment Details
30% deposit is due to reserve your spot. Balance payment of 70% is due by December 1st 2023.
IMPORTANT: Payments are non refundable, which is why we require all guests to purchase travel insurance that covers unforeseen circumstances that would prevent them from traveling.
---
Our host and team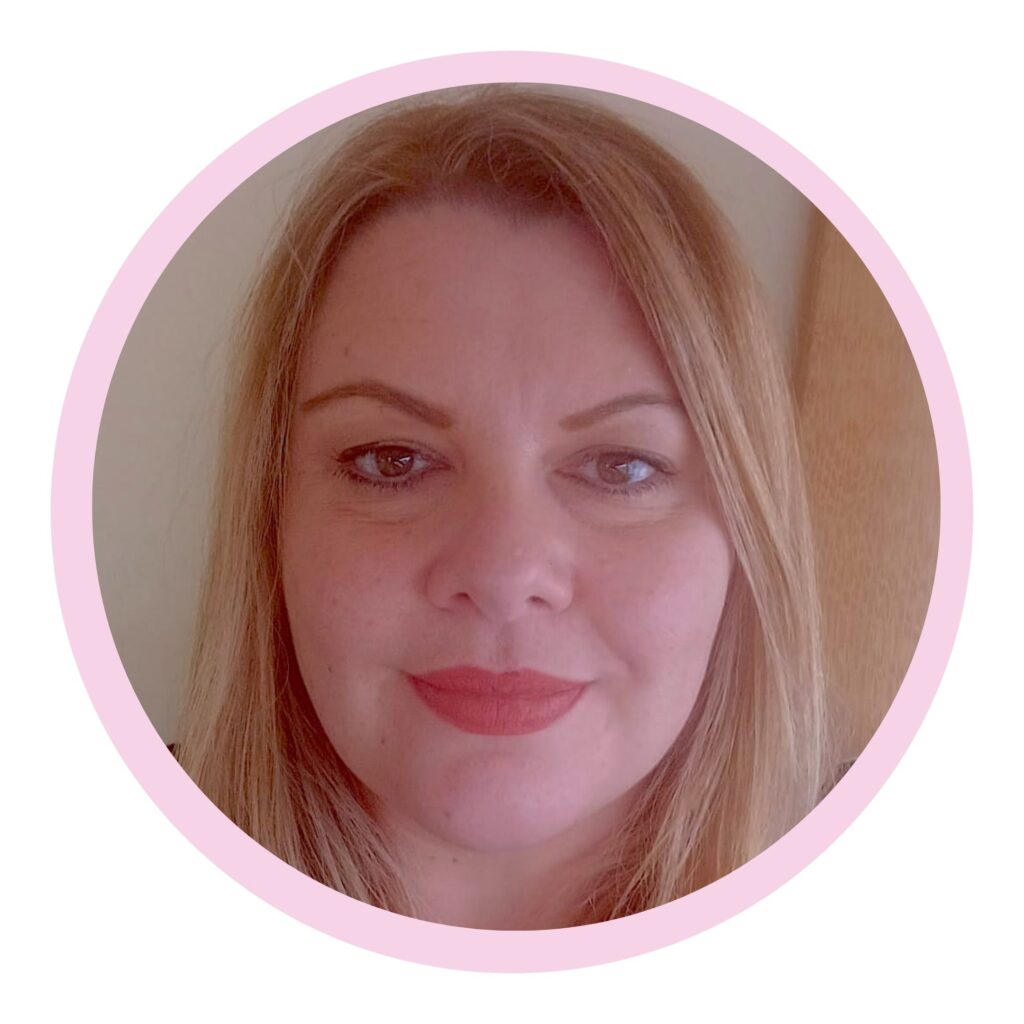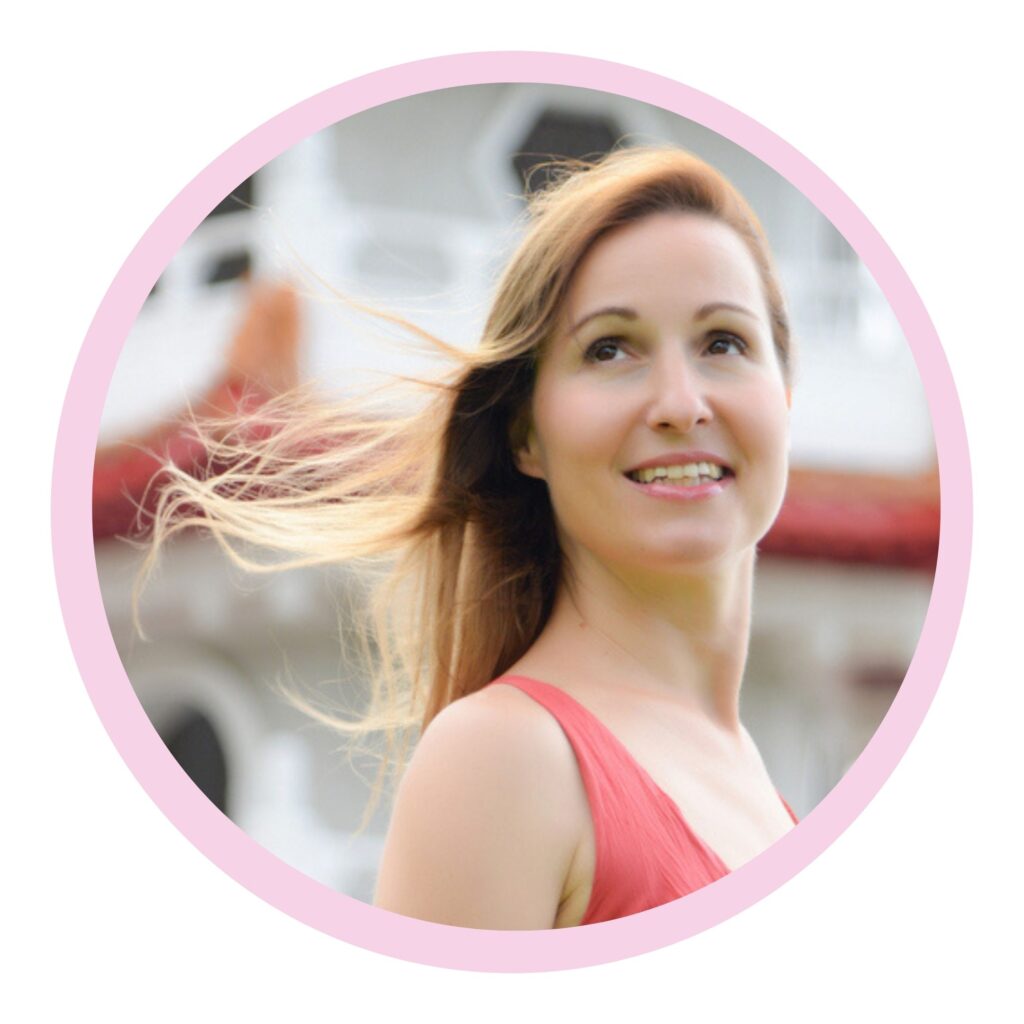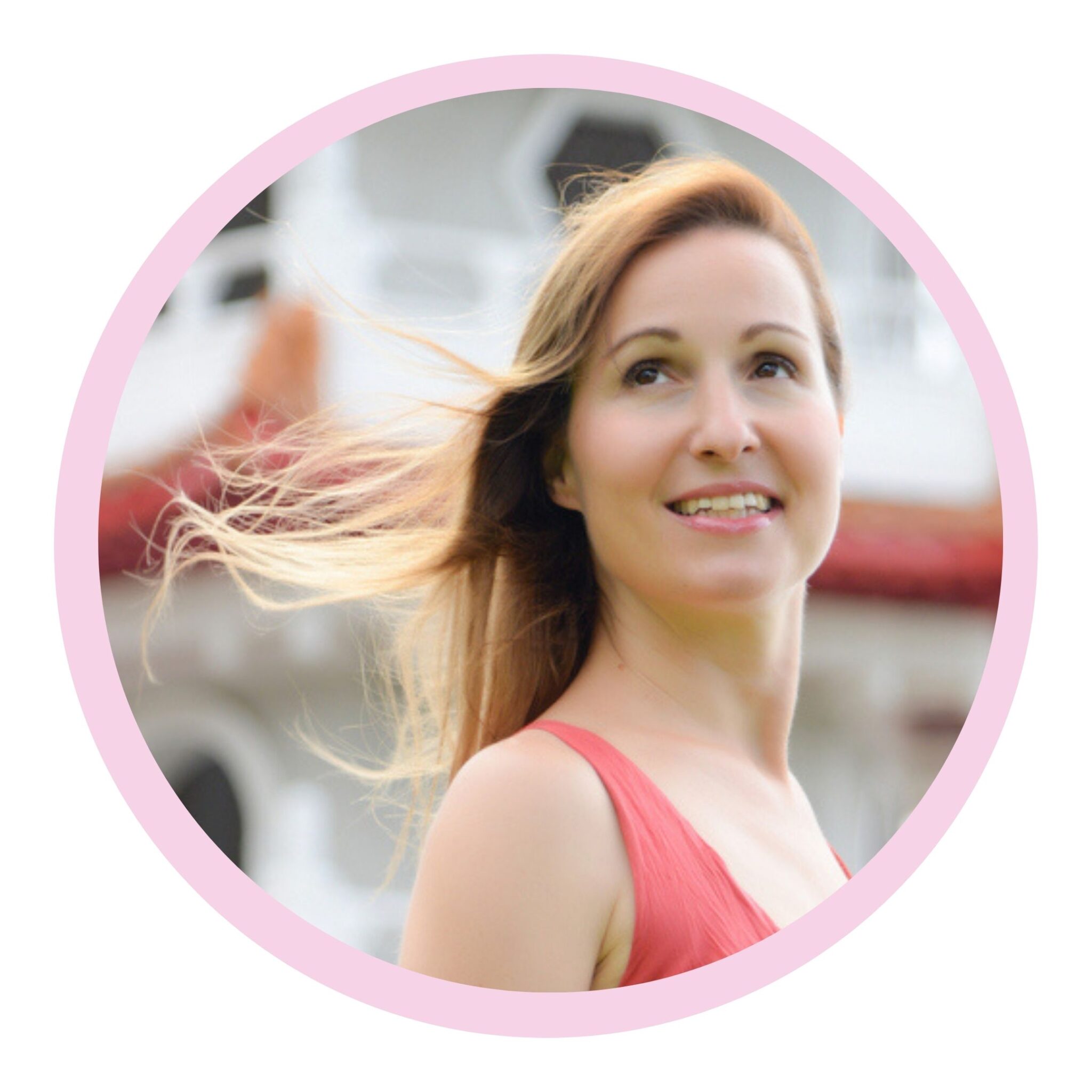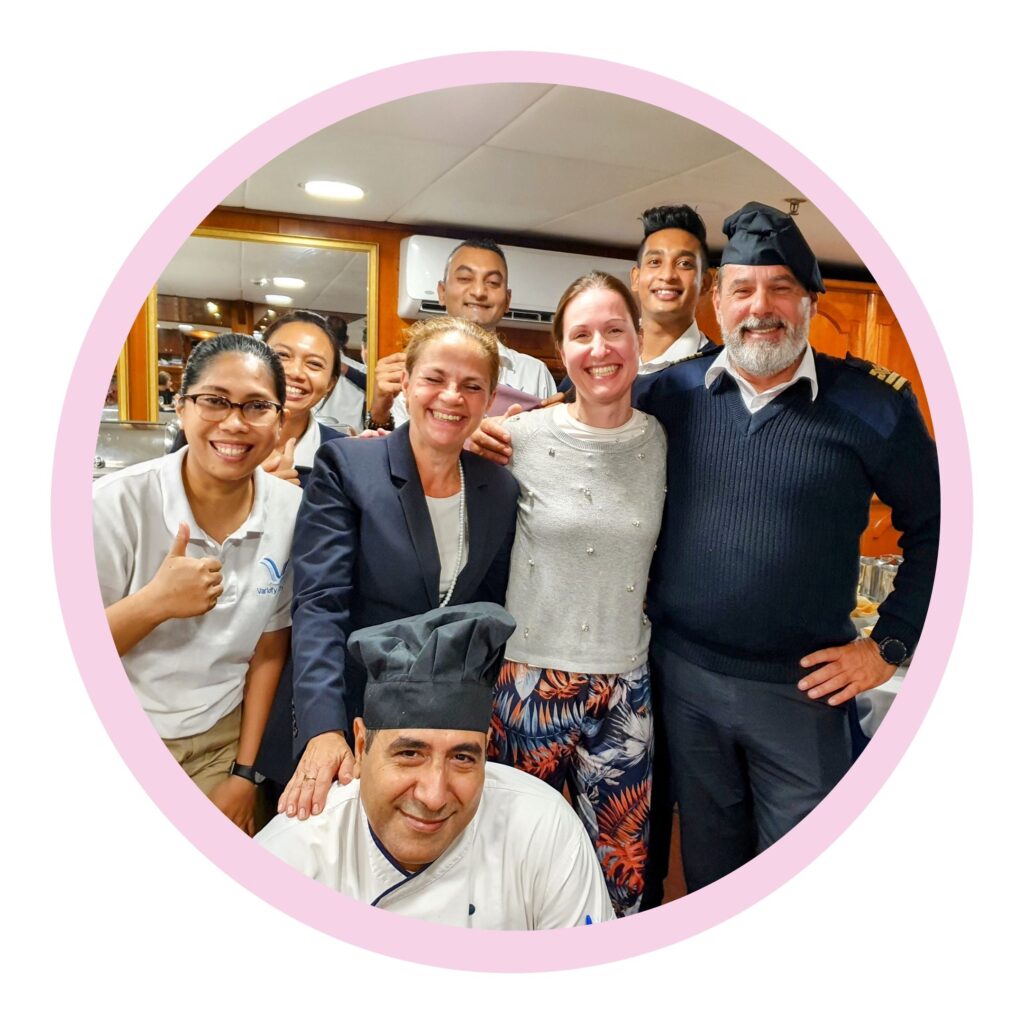 Stella is Greek, born and raised in Athens, and has been working as a Cruise Coordinator for almost 8 years in the Greek Islands, Cabo Verde, Senegal, the Canary Islands, Turkey and the Balkans.
She will take care of all the excursions, activities and entertainment on board and make sure everything runs smoothly and everyone is having a good time.
Prior to becoming a cruise coordinator, Stella was a travel writer, a wedding planner and an event manager.
What she loves most about her job is to travel and interact with different people from different places. She feels rich in experiences and happy with the knowledge she has acquired and the people she has met and can't wait to meet you all and show you around her beautiful Greece!
Stella will be supported by a female Hotel Manager, and a full multicultural crew including the Captain and his team, housekeeping staff, and the chefs and food and beverage team, all ready to make sure we have the best time!
---
Jump straight to: The ship | The itinerary | Cabins & prices | Host | How to book | FAQs
What's included
There are no hidden charges on our trips and this is why everything is clearly detailed. Our Greece island-hopping trip includes many meals and all activities mentioned. We have left some meals free so you can tailor the trip to your preferences.
Inclusions
✔️ Group transportation to all included activities from the time we meet for welcome dinner to disembarkation
✔️ 7 nights onboard Galileo in your chosen cabin
✔️ Breakfast, lunch and dinner daily except for lunch and dinner in Santorini, dinner in Mykonos and Paros.
✔️ Especially curated gastronomic experiences in Paros, Tinos and Folegandros. BBQ onboard in Polyegos and Kithnos.
✔️ Welcome and farewell Happy Hours onboard
✔️ Water, local beer and wine on meals onboard and also during included meals onshore, bottled water in your cabin. Unlimited coffee, snacks and tea onboard
✔️ All activities as listed in the itinerary: guided hike and olive oil tasting in Paros, premium beach sun loungers + food and drinks at Jackie O, guided tour of Delos, walking tour of Mykonos and Tinos, winery visit and tasting in Santorini
✔️ Local experienced host who has sailed the Greek islands hundreds of times and knows all the best places and has contacts on every small village of every island we will visit
✔️ Welcome brunch in Athens and Captain's dinner on first and last night onboard
✔️ Professional photographer onboard (31 May to 7th June 2024 departure only)
✔️ Port fees (330 EUR per person)
✔️ All luggage handling aboard the ship
✔️ Tips for local drivers and guides on each island
Exclusions
✘ Airport transfers
✘ Flying dress photo shoot which is optional. Other activities not listed on the itinerary that you book directly.
✘ Lunch and dinner in Santorini, dinner in Mykonos and Paros
✘ Visa, if required, and airfare to Athens
✘ Travel & Medical Insurance (Required)
✘ Souvenirs
✘ Tips for the crew (recommended 15 EUR per day) and for the Host (recommended 10 EUR per day)
✘ COVID Testing
✘ Laundry, additional bar charges, WiFi and other items of personal nature
Jump straight to: The ship | The itinerary | Cabins & prices | Host | How to book | FAQs
---
Book Now
There is a limited number of cabins per category, so don't wait up to reserve your spot. Note: Please do not book any flights until the trip is confirmed. Credit card payments carry a 3% surcharge. Wire transfer details are available via email: community@solofemaletravelers.club.
IMPORTANT: Due to the nature of the trip and the many traditional gastronomic experiences at people's homes, we are unable to accommodate a vegan diet or severe food allergies. Please reach out before booking.
30th May – 7th June 2024
Select your cabin below and click Book:
---
7th – 14th June 2024
Select your cabin below and click Book:
Got questions? Ready to book? Let's chat!
Contact us at community@solofemaletravelers.club or pick a convenient time and date below to talk to us, we'd love to meet you!
---
Frequently Asked Questions
This is a trip of a lifetime and we know there are many things you'd like to know more about.
What are the COVID measures onboard and how will you ensure everyone is safe?

This trip will follow Variety Cruises COVID Policy.  All guests will be required to show a negative PCR test taken no later than 72h before boarding the ship and be vaccinated. Surfaces are frequently cleaned and disinfected and hand sanitiser is available in all common areas for guests to use. Guests will be encouraged to use it before every onboard meal.
Will I get sea sick?

If you are prone to sea sickness, we recommend booking one of the cabins on the lower level and towards the back of the ship and talking to your doctor before the trip to take the necessary precautions and seasickness medication.

Galileo is not a cruise ship and as such, is not as stable. The waters of the Cycladic Islands are not calm so you should expect the boat to sway with the waves while sailing.
What if I cannot travel because of COVID restrictions?

The 30% deposit is not refundable if the trip goes ahead, this is why we require all guests to purchase travel insurance that covers unforeseen circumstances that would prevent them from traveling.

However, the deposit will be refunded if we decide to cancel or postpone the trip before the final payment is due. In the event that the trip needs to be postponed for reasons beyond our control after that, for example border closures in Greece, any payments made will be put towards a similar trip in the future.

What is included in the trip?

All inclusions and exclusions are detailed in the section above but this trip is practically all inclusive and that means most meals, drinks, including wine or beer, and scheduled activities are included in the price. Meals in Santorini, and dinner in Mykonos and Paros are not included.

Optional activities such as the Santorini Flying Dress Photoshoot, are detailed above and carry an extra cost.
Can I have a cabin to myself?

If you wish to have a cabin to yourself you can book one of the single cabins above which will have a double bed and will only be occupied by one guest.
I want to bring my family, partner or child to the trip

We are afraid that this is a female-only small group trip specifically designed for women traveling on their own. If you wish to travel with a female friend that is welcome, but we regret that male travelers are not allowed. Children are allowed as long as they are above the age of 16.
Will the onboard team be female?

Our local partner is an equal opportunity employer and a family-run business with several women in positions of power. Our cruise host, Stella, the Hotel Manager, the bar staff and most of the onboard crew are female. If possible, we will also have one of the few Greek female Captains.
How does this trip impact the fragile environment of the Aegean Sea?

We believe in the power of sustainable and responsible tourism as a means to bring prosperity and bridge gaps between cultures and travelers.

We have chosen a small yacht instead of the large cruise companies because of the negative impact they have on the environment and on the islands we will visit when thousands of guests dock at the same time on small island that have limited infrastructure.

Additionally, a small ship can reach areas that are inaccessible to large cruise companies and can minimise damage to the environment while providing a more exclusive experience.
What should I pack for this adventure?

We have strategically picked the month of June for its warm and dry weather and because it is still outside of the main peak season so we can enjoy quieter islands and pleasant weather. You can expect temperatures to hover around the 30 C degrees during the day.

The Cycladic islands are known for the wind which consistently blows in the main islands of Santorini and Mykonos. The sky is almost always blue and there is not a lot of shade besides when we will be in the small narrow alleys of some of the villages. A hat, sunscreen, and sun glasses are a must.

We will share a recommended packing list before the trip.
What travel and medical insurance should I get?

Travel and medical insurance is mandatory to come on the trip and we recommend you get comprehensive coverage. Check Travel Insurance Masters to compare policies and coverages and pick the right one for you.
What happens if I get sick?

The prospect of getting sick in a foreign country is daunting, more so if that happens on a ship or on a small island. If you need medical treatment, we will escort you to the nearest medical facility so you can get adequate treatment.
Can I make various instalments for this trip?

Please reach out to us for instalment plans.
Can I pay by credit card?

Yes, all payments can be made by credit card for an additional 3% fee or via wire transfer at no additional cost. Please reach out to us for details of the wire transfer.
Is there WiFi onboard?

To access email or internet on your personal computer, tablet or smart phone, you can purchase a WiFi router which you can take with you anywhere. The router works with the mobile network and coverage can be spotty while at sea. We cannot guarantee that you will have reliable and consistent signal throughout and do not recommend needing to attend to urgent business while onboard. On land, coverage is excellent.
What is the food like onboard the ship?

As we are in one of the best countries in the world for food and our private chefs will cook delicious, seasonal and fresh local dishes when onboard. Some meals will be buffet style while the welcome and farewell captain's dinners will be sit down, served, 4-course meals. We will also enjoy freshly prepared BBQs on deck. Meals will be accompanied by wine or beer.

Buffets include a variety of freshly prepared salads, cheeses, vegetables, spreads and several options for main course including meat and fish.
Are vegans and vegetarians catered for in this trip?

Vegetarian options are available at every meal, though we regret that it is not possible for us to adapt the tour to suit veganism. For other dietary needs, please reach out to us BEFORE booking so we can ensure that your needs can be accommodated.
Do I need a visa for this trip?

This trip departs from Athens. You will need a Schengen visa to enter Greece.
What is the fitness level for this trip?

Our itinerary involves walking on average 10,000 steps a day. You will need to be mobile, in a moderate level of fitness, and able to handle many stairs.

Expect cobblestone streets, and hilly terrain, as many of the villages we visit are positioned on the side of mountains. We have a hike on day 5, and you will need to be able to get on and off a tender boat for transfers to our swimming spots.

Many villages will require you to navigate stairs, and these are a reality of moving around the public areas, and to and from your cabin, on the ship. As the deposit is non refundable, it is your responsibility to ensure you are able to meet this level of fitness.