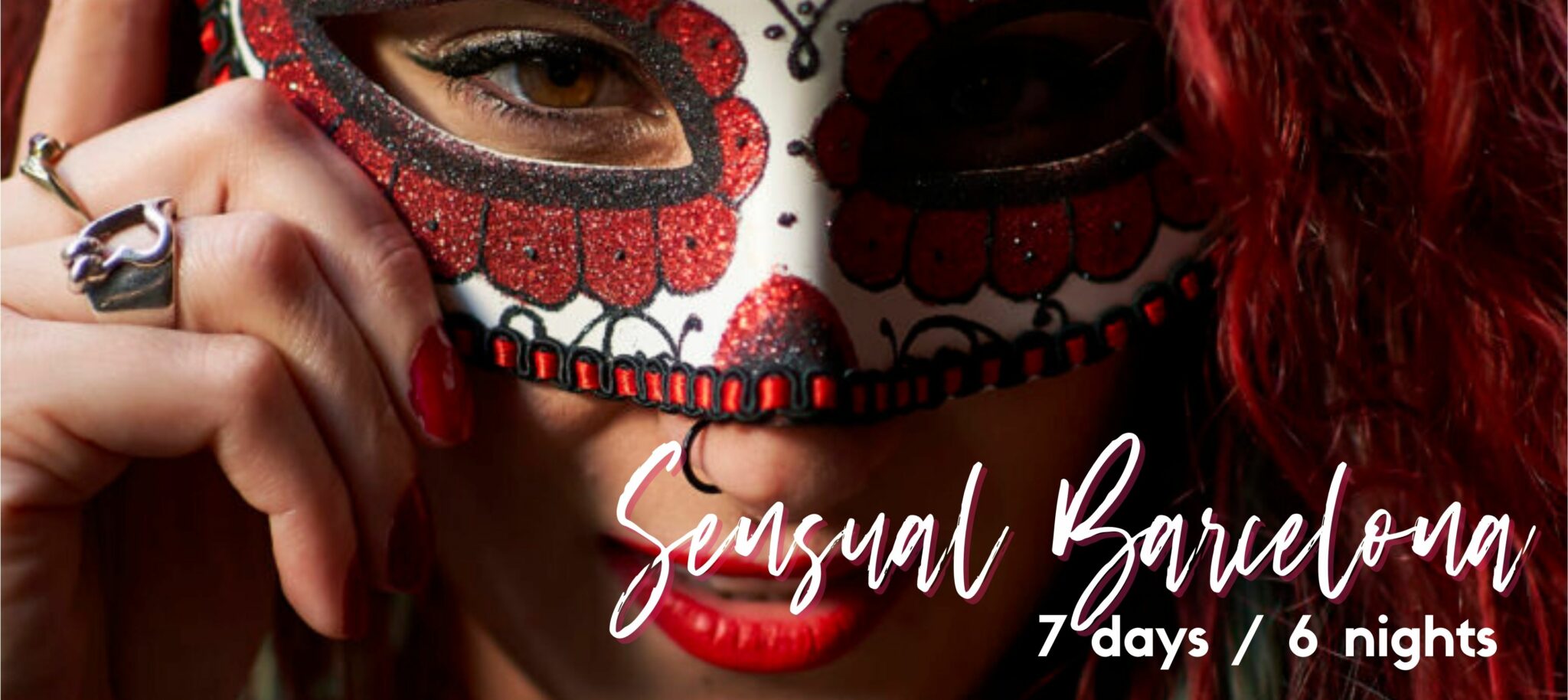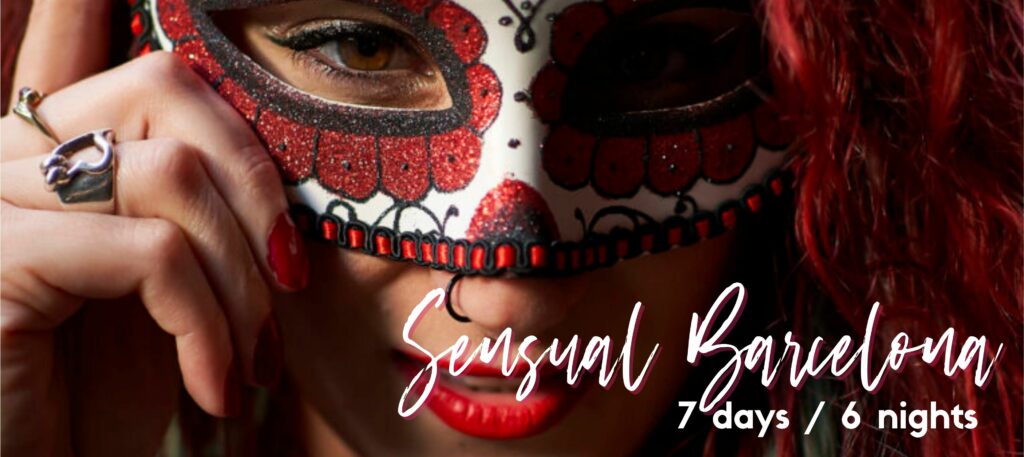 Sensual Barcelona: Self-care, Sex-ed & Erotic Development
Barcelona – Sitges – Wine – Fall Gastronomy – Erotic Development – Sex-Education – Sex Toys – Burlesque – Christmas markets**
Our Co-Founder has partnered with Sex Therapist Daphne C. to design a journey of self-love, sexuality, mindfulness and erotic development weaved into a fabulous program that combines architecture, gastronomy and culture in one of the most liberal and fascinating cities in the world.
The trip will expand your knowledge of sexuality and pleasure and build your confidence in a fun and engaging manner, in a shame-free space. We will bust myths, remove limiting beliefs and focus on sexual well-being and health to help you live a more fulfilling life.
Highlights: Walking tour of Barcelona | Sagrada Familia & Park Guell visits | Sex shop visit with 100 EUR voucher I Winery visit | Day trip to Sitges | Mindfulness session | Spa morning | Chocolate tour | Private Burlesque show and dinner with performer | Sangria and charcuterie board making | Sabrage workshop (opening a cava bottle with a sword) | Tapas tour | Autumn themed lunch in Mar's family home | Olive grove visit and oil tasting | Christmas markets**
Activity level: Low, expect to walk 10,000 steps a day on uneven surfaces and cobblestoned streets.
No single supplements* | Sexual empowerment | Culture & Gastronomy
*Prices per person, we pair you with another solo traveler **Only in 2024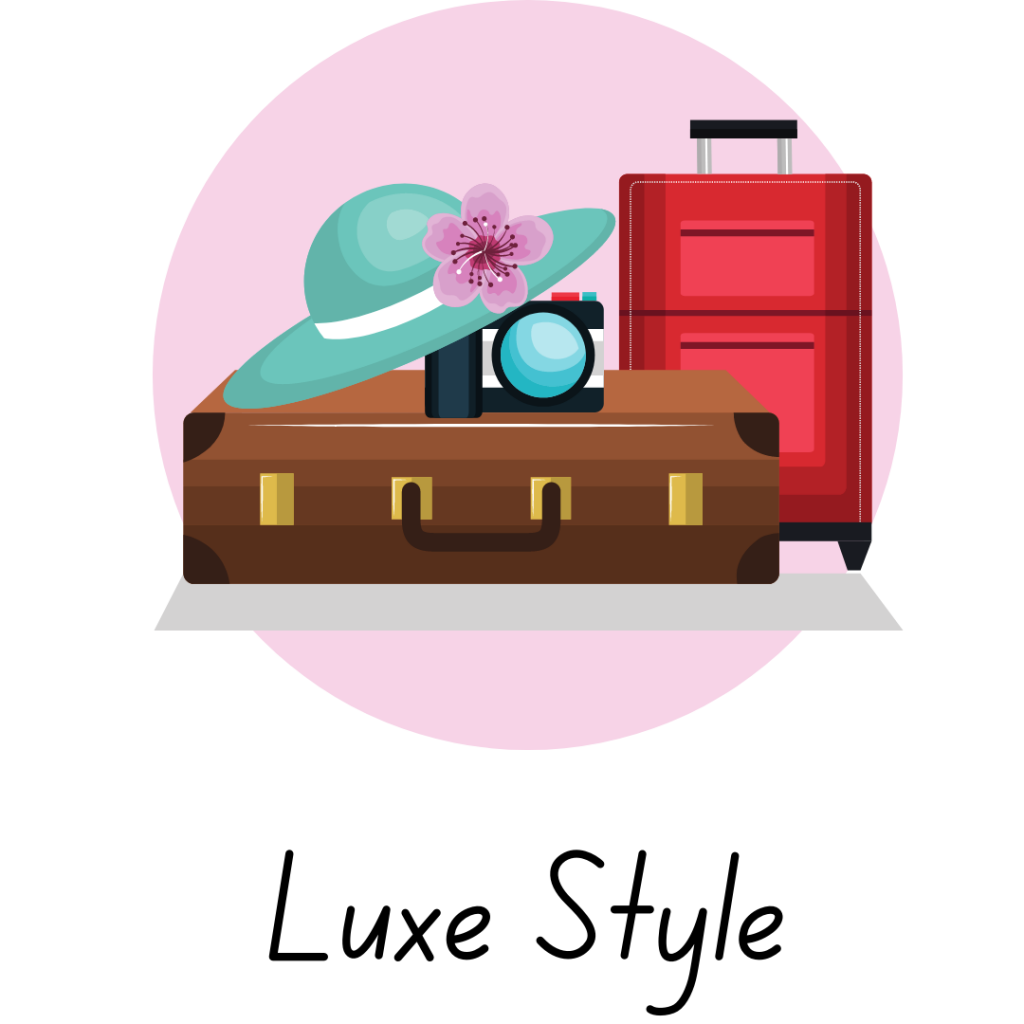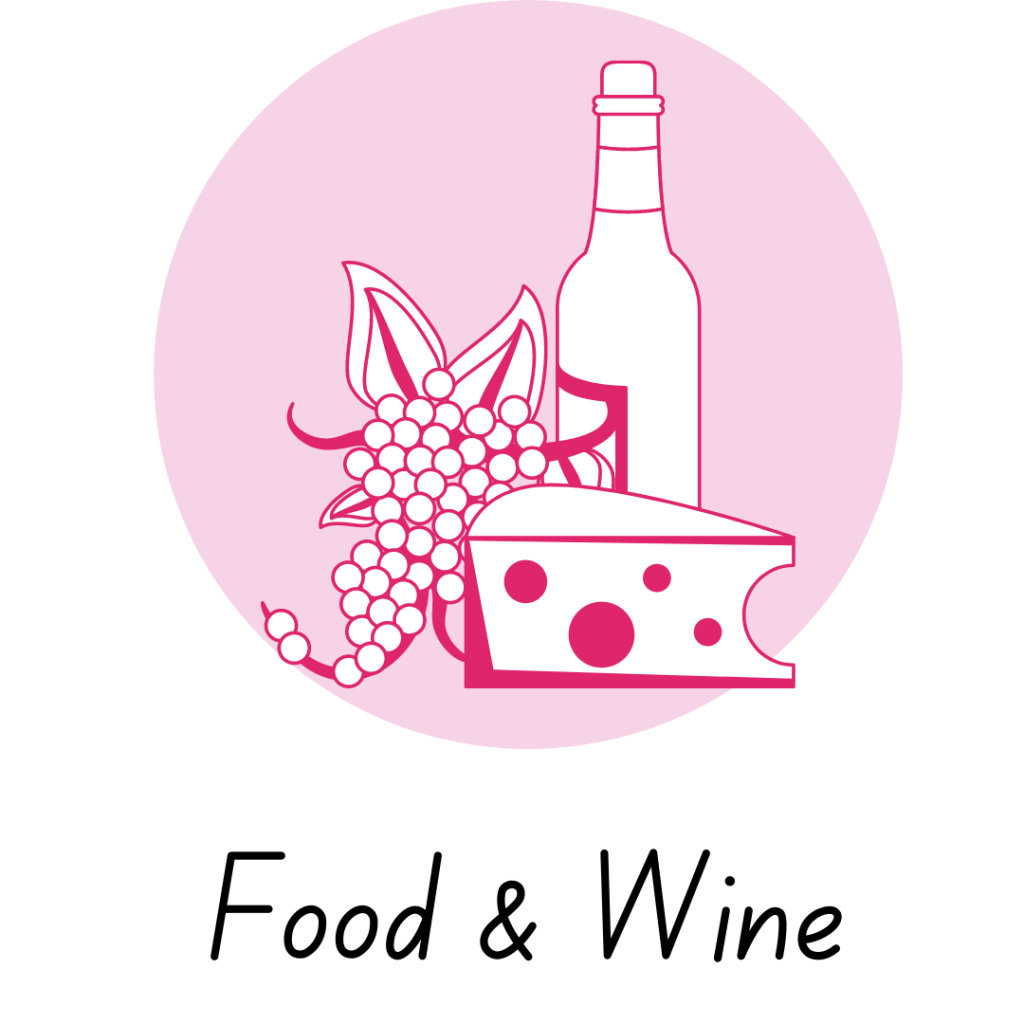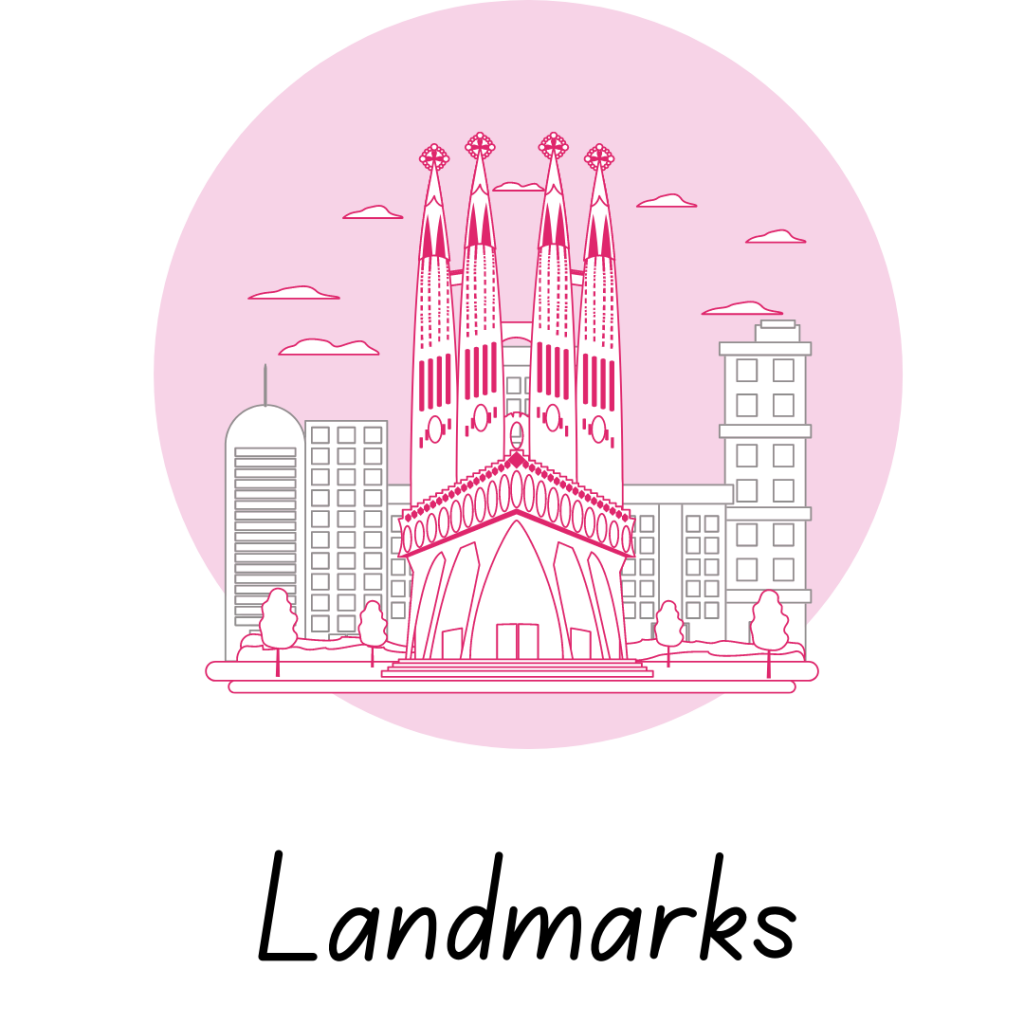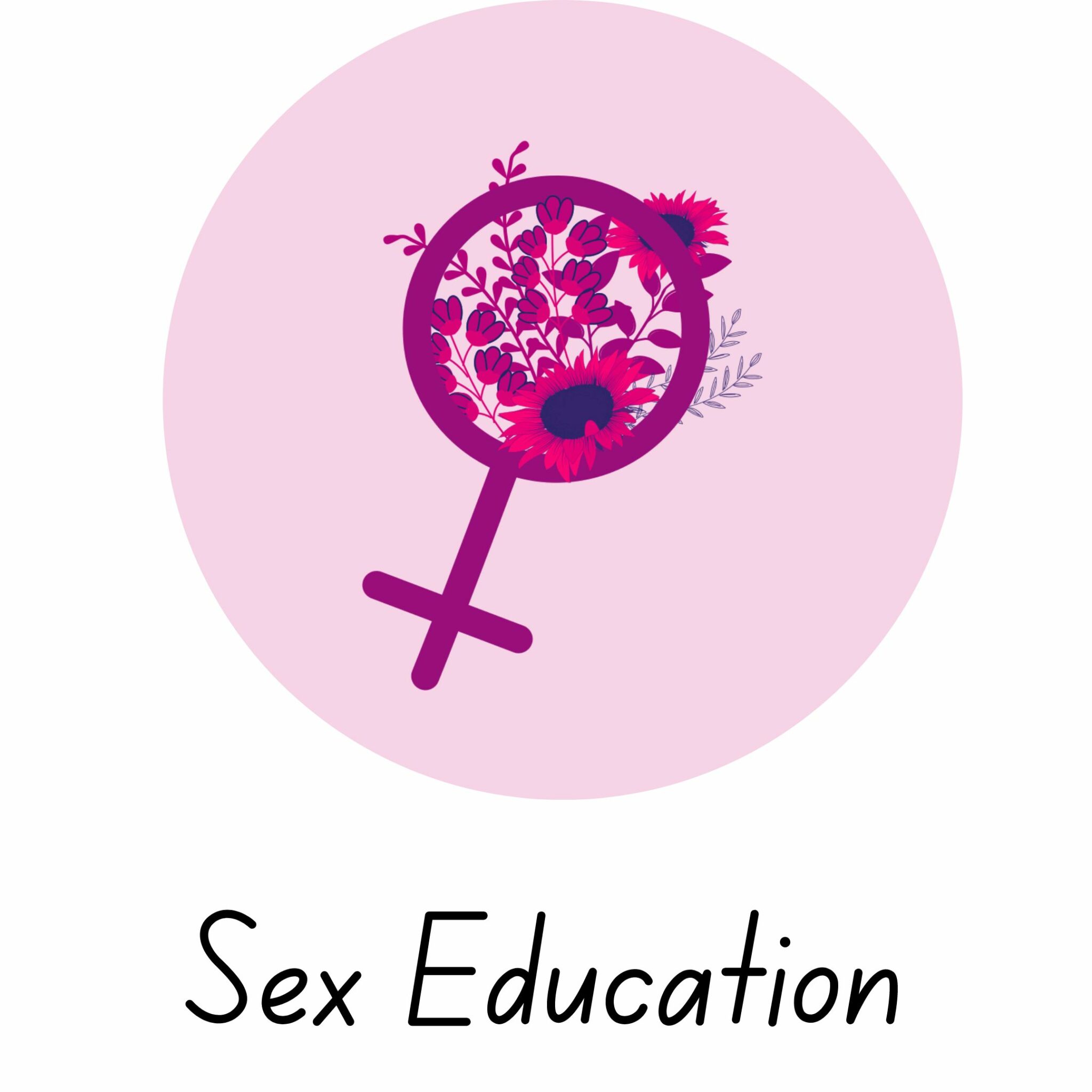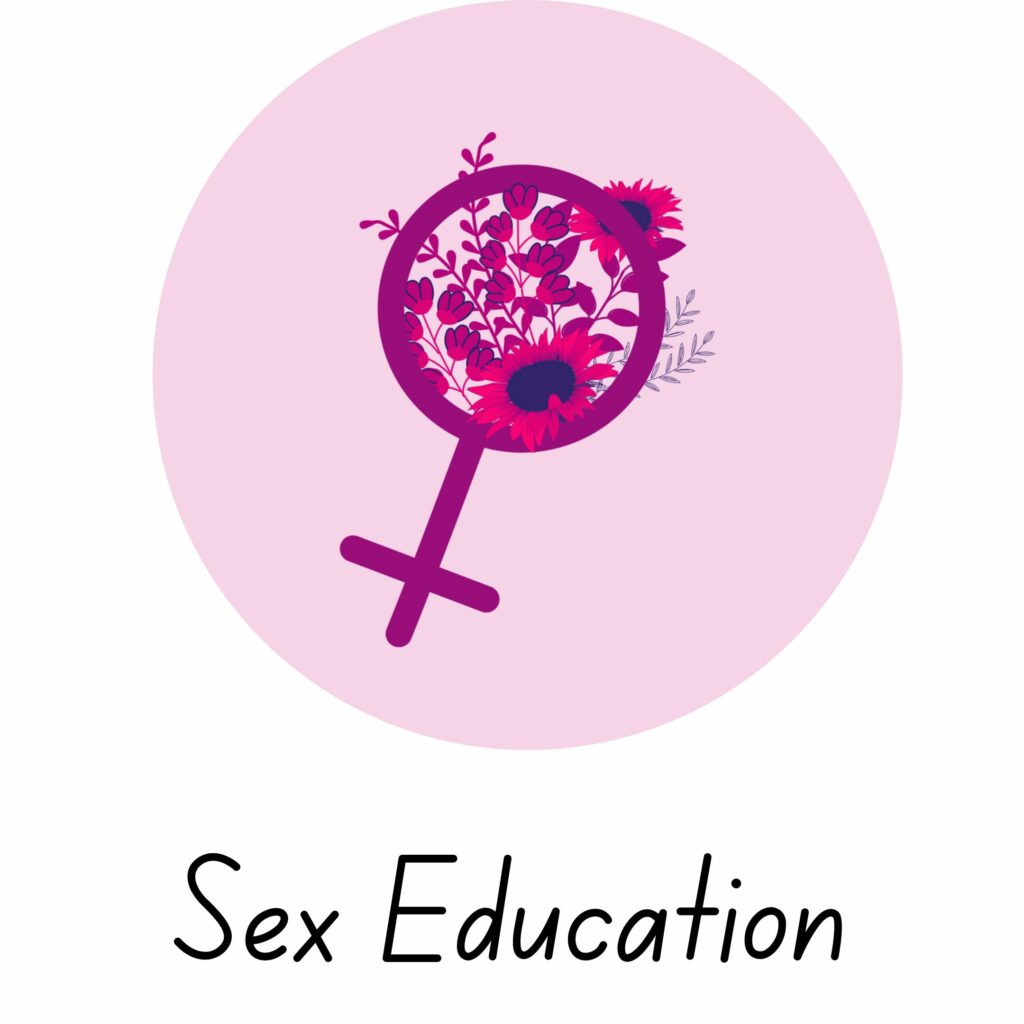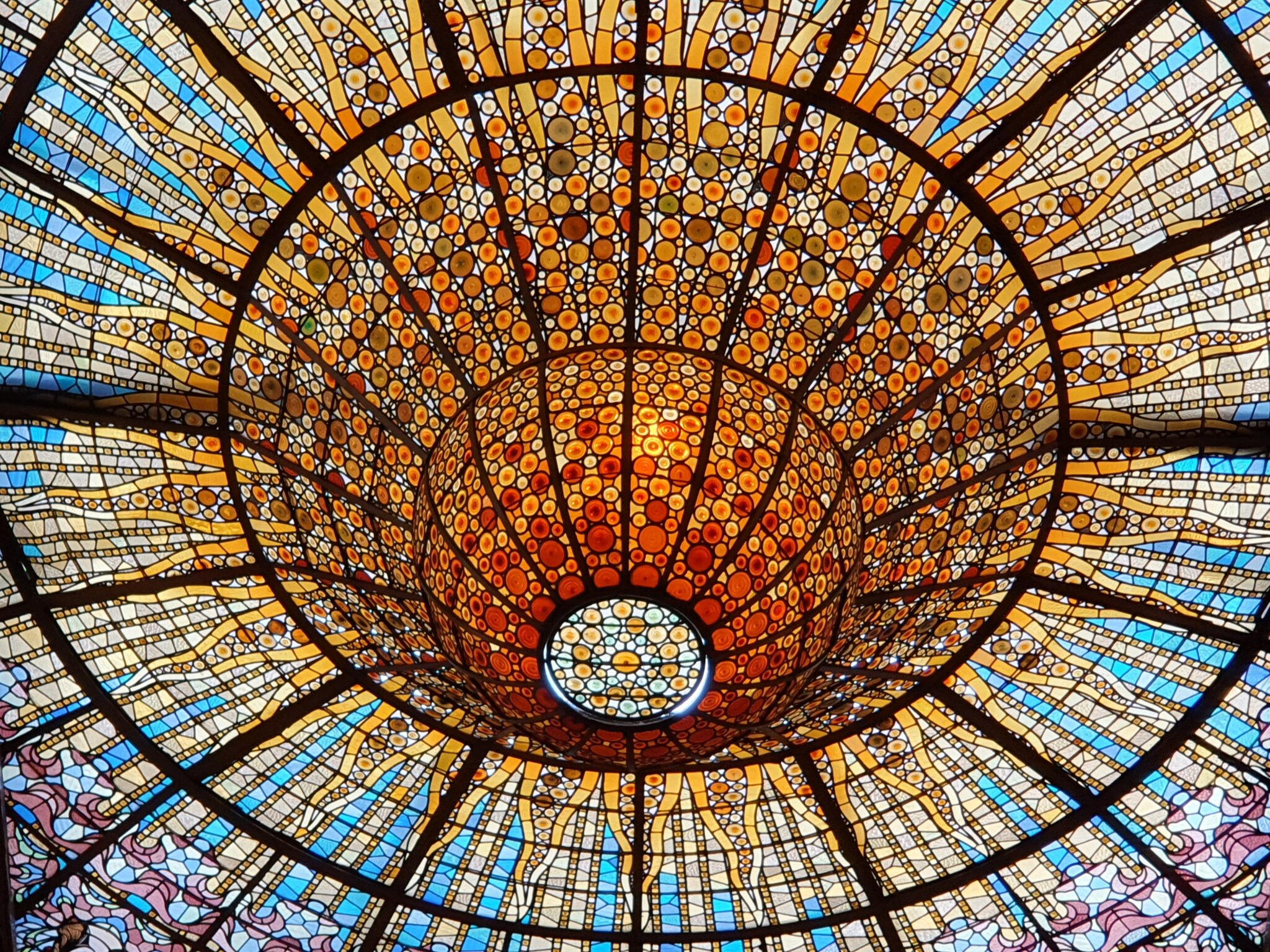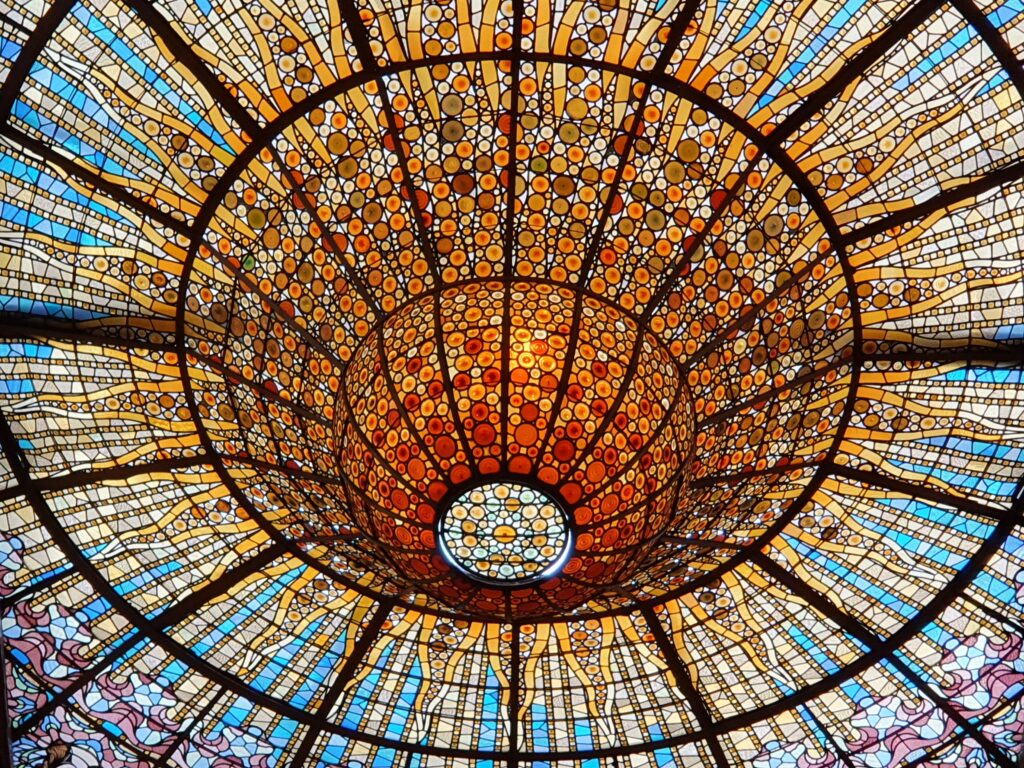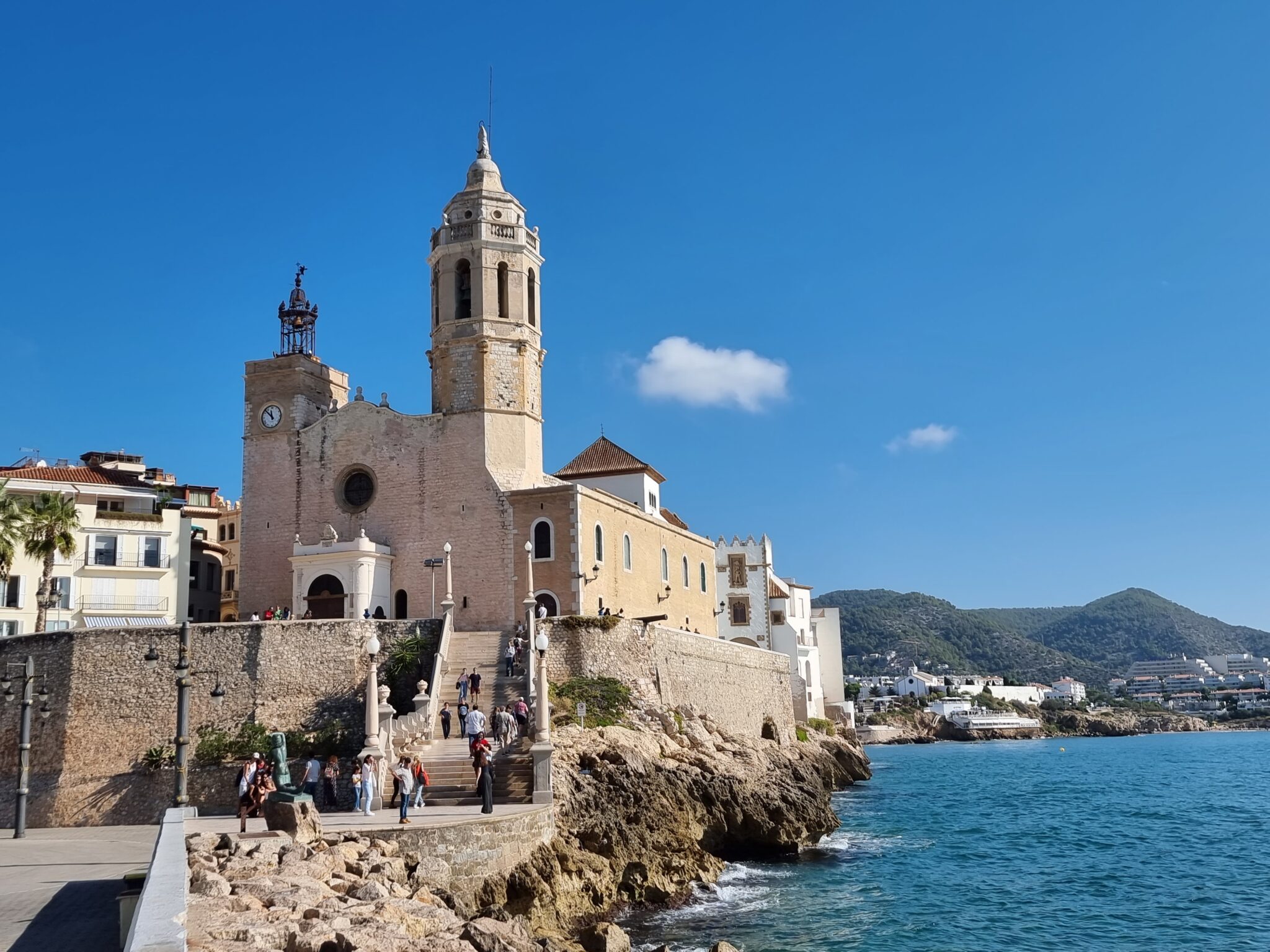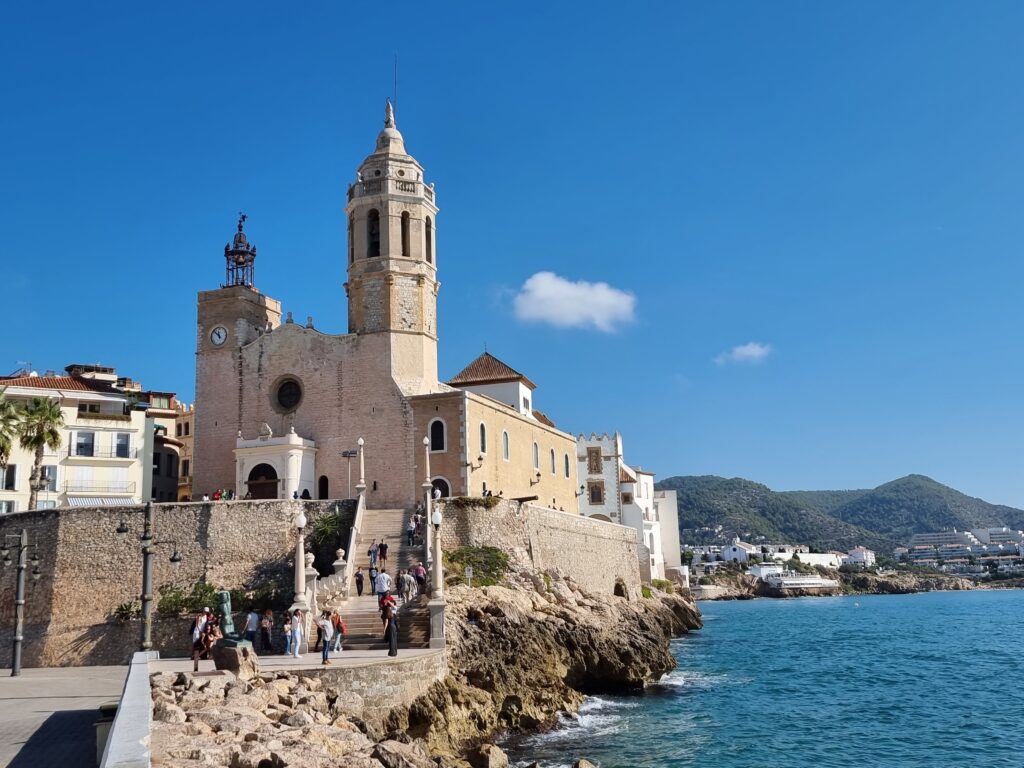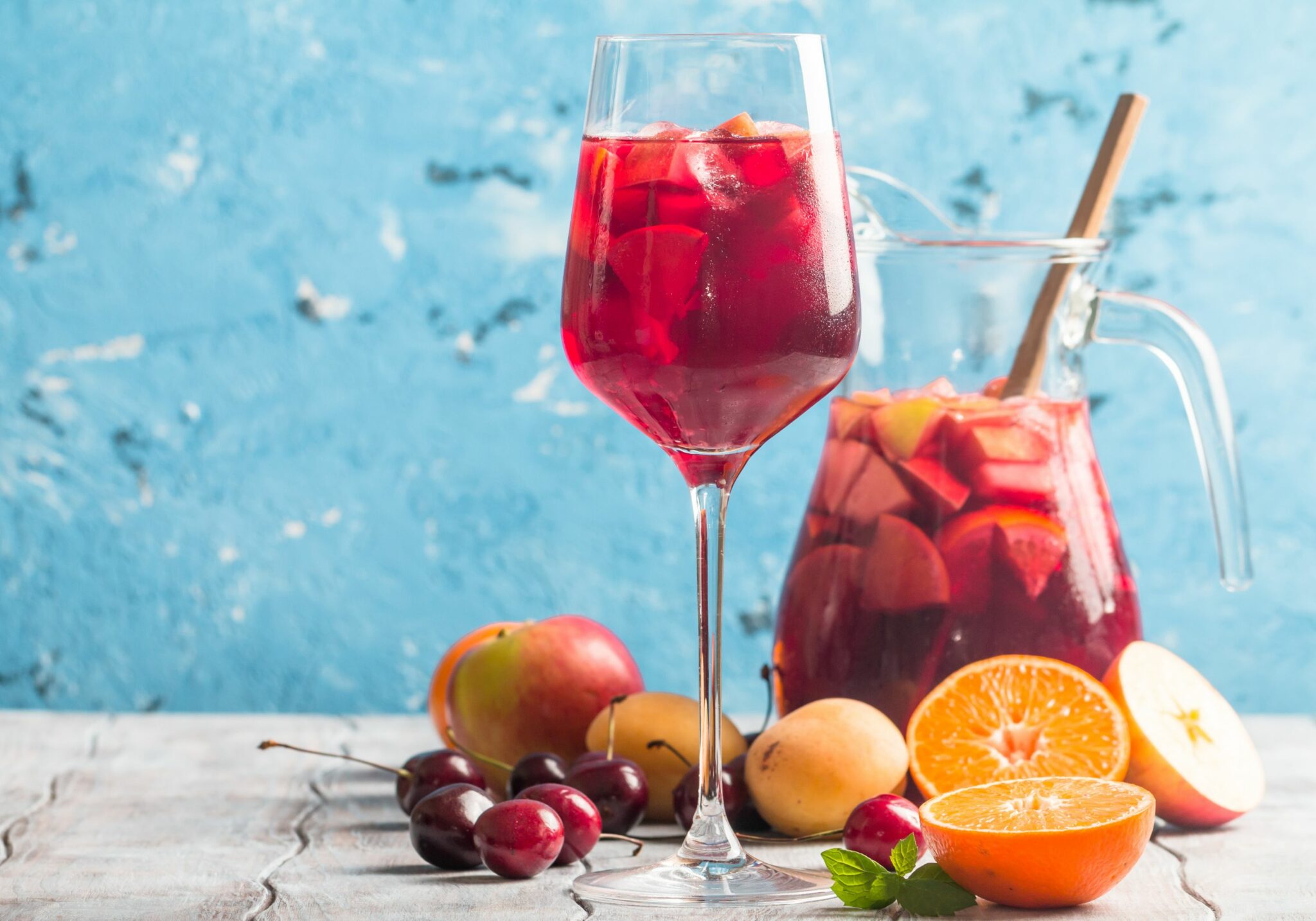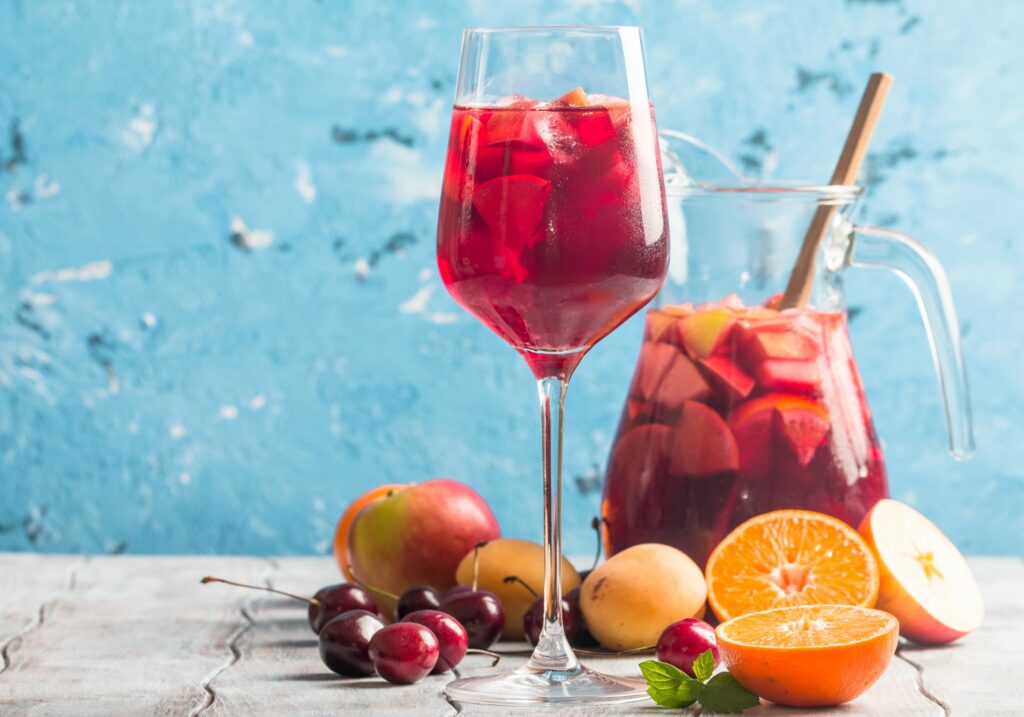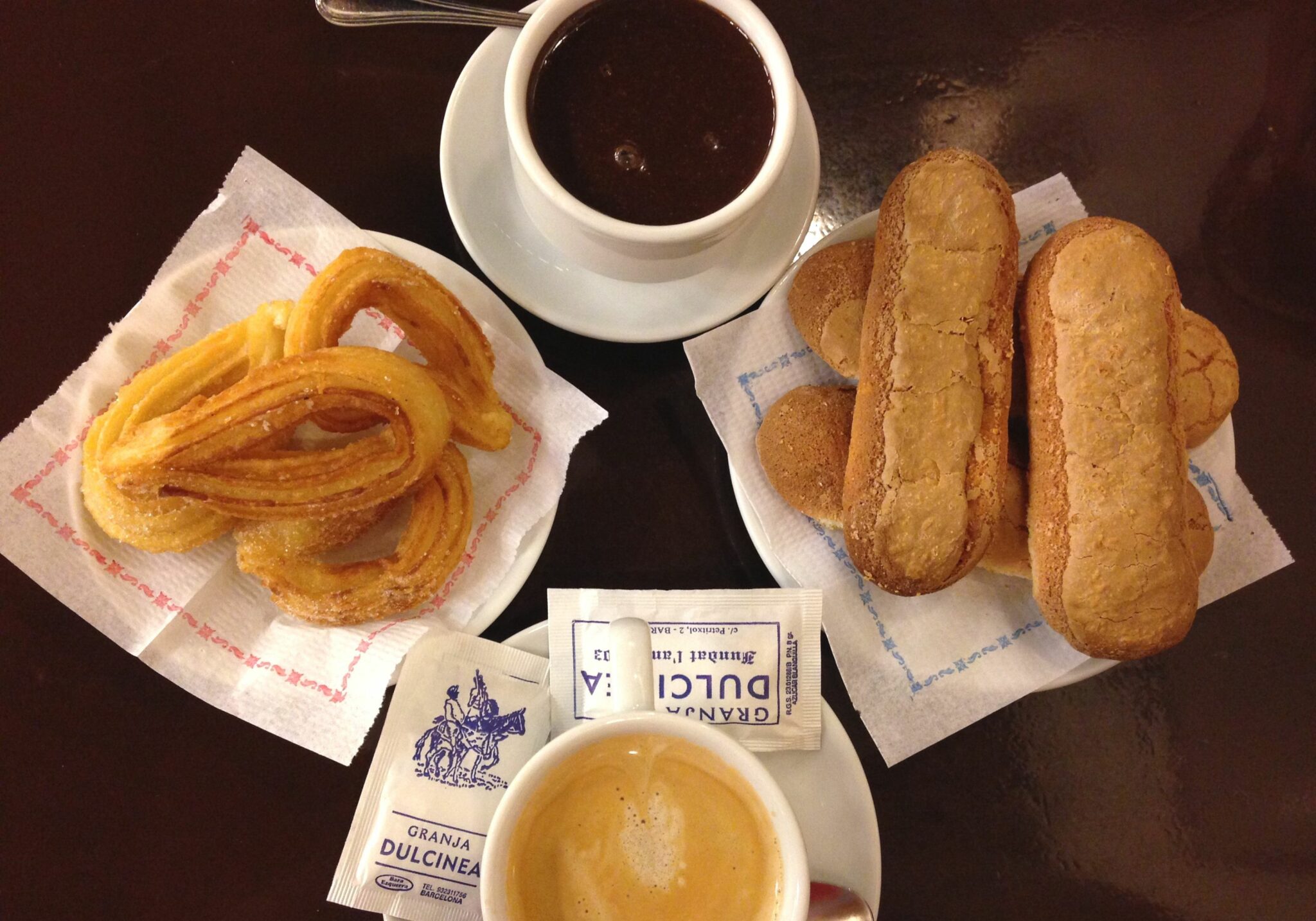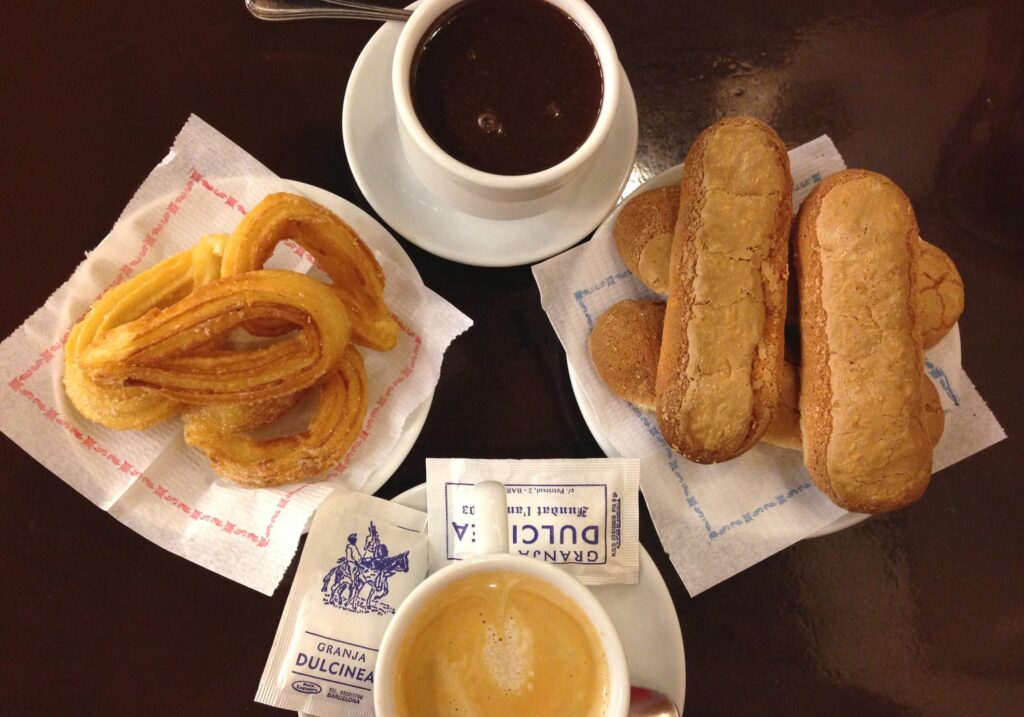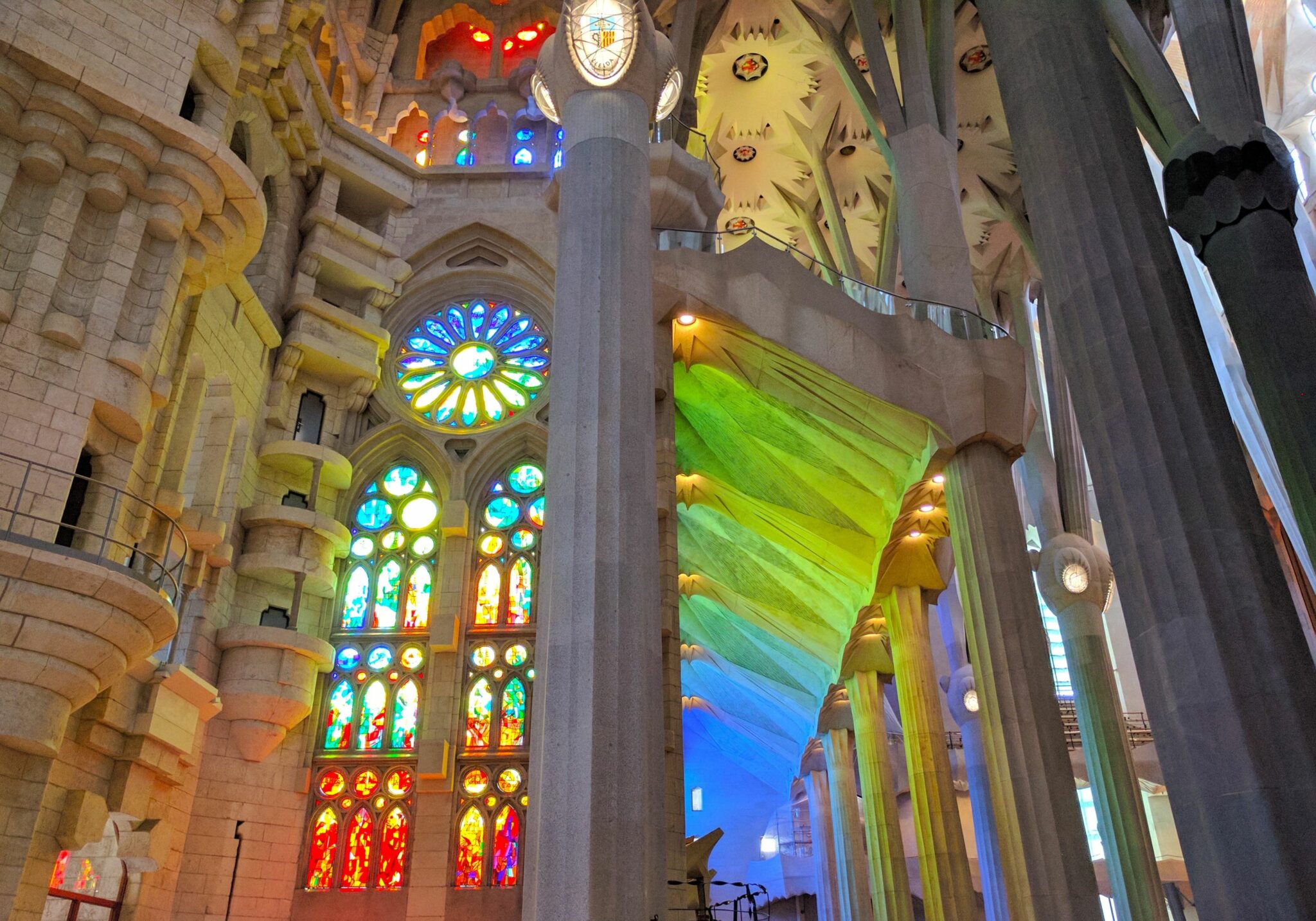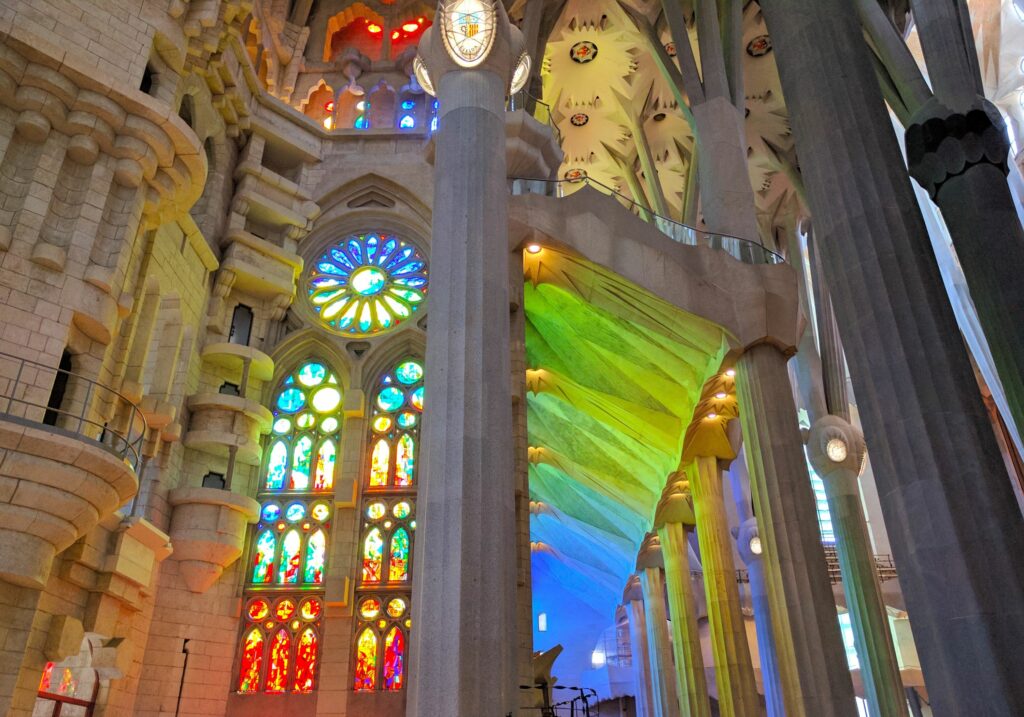 Trip Overview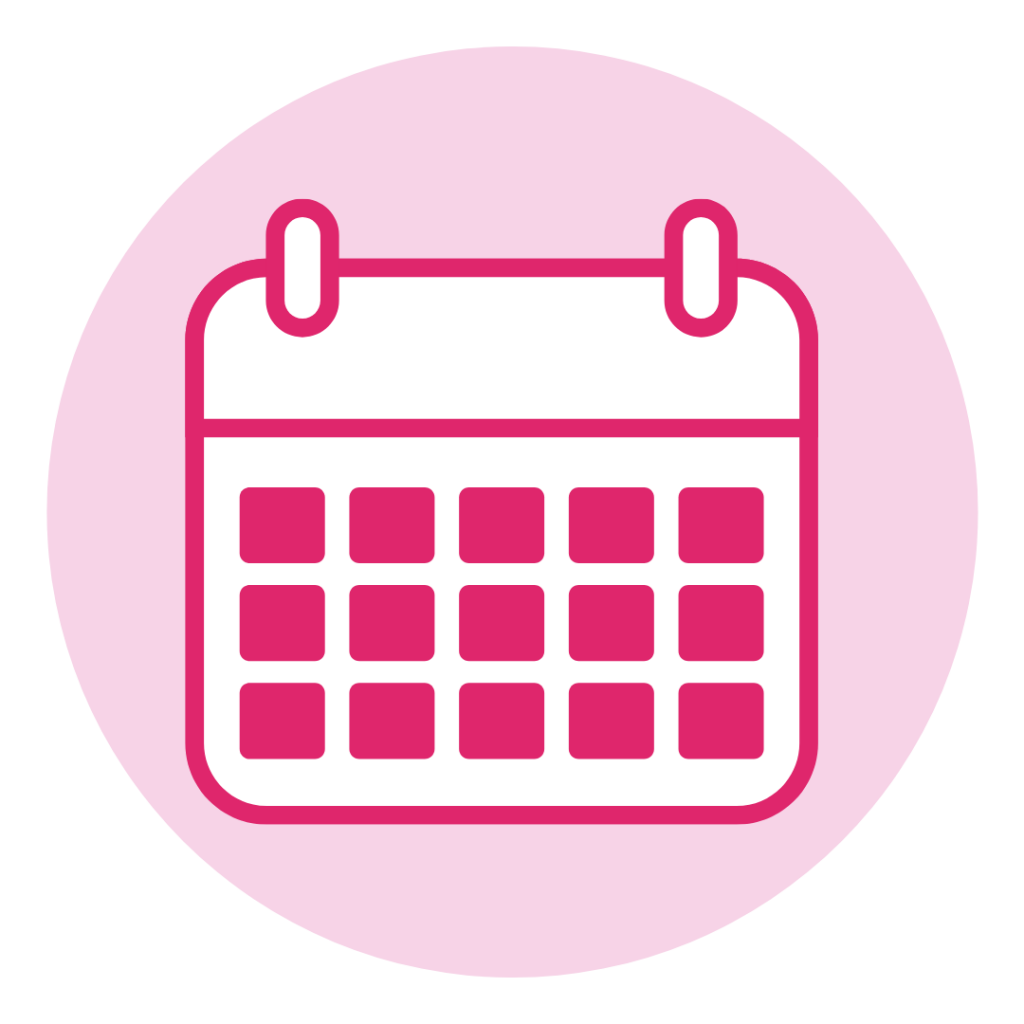 16th to 22nd October 2023 (SOLD OUT)
1st to 7th December 2024 (Christmas markets)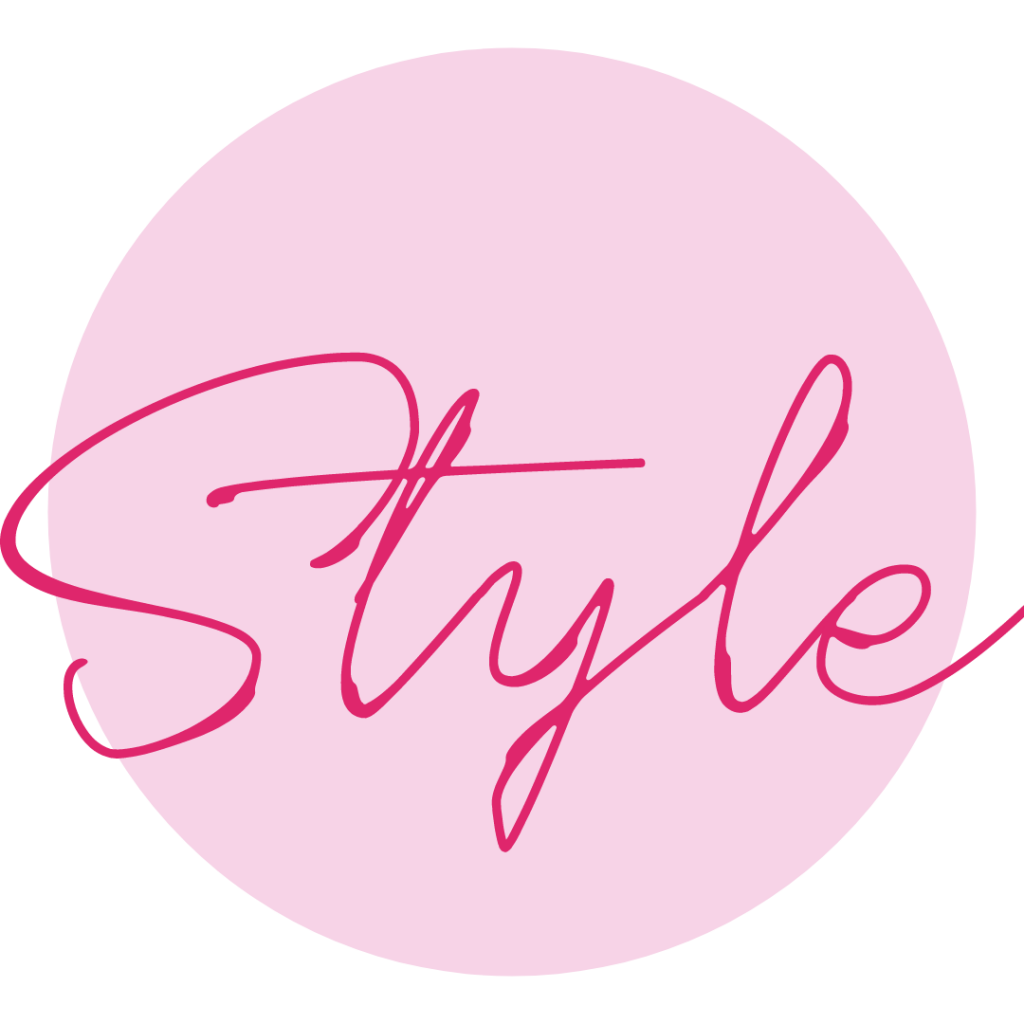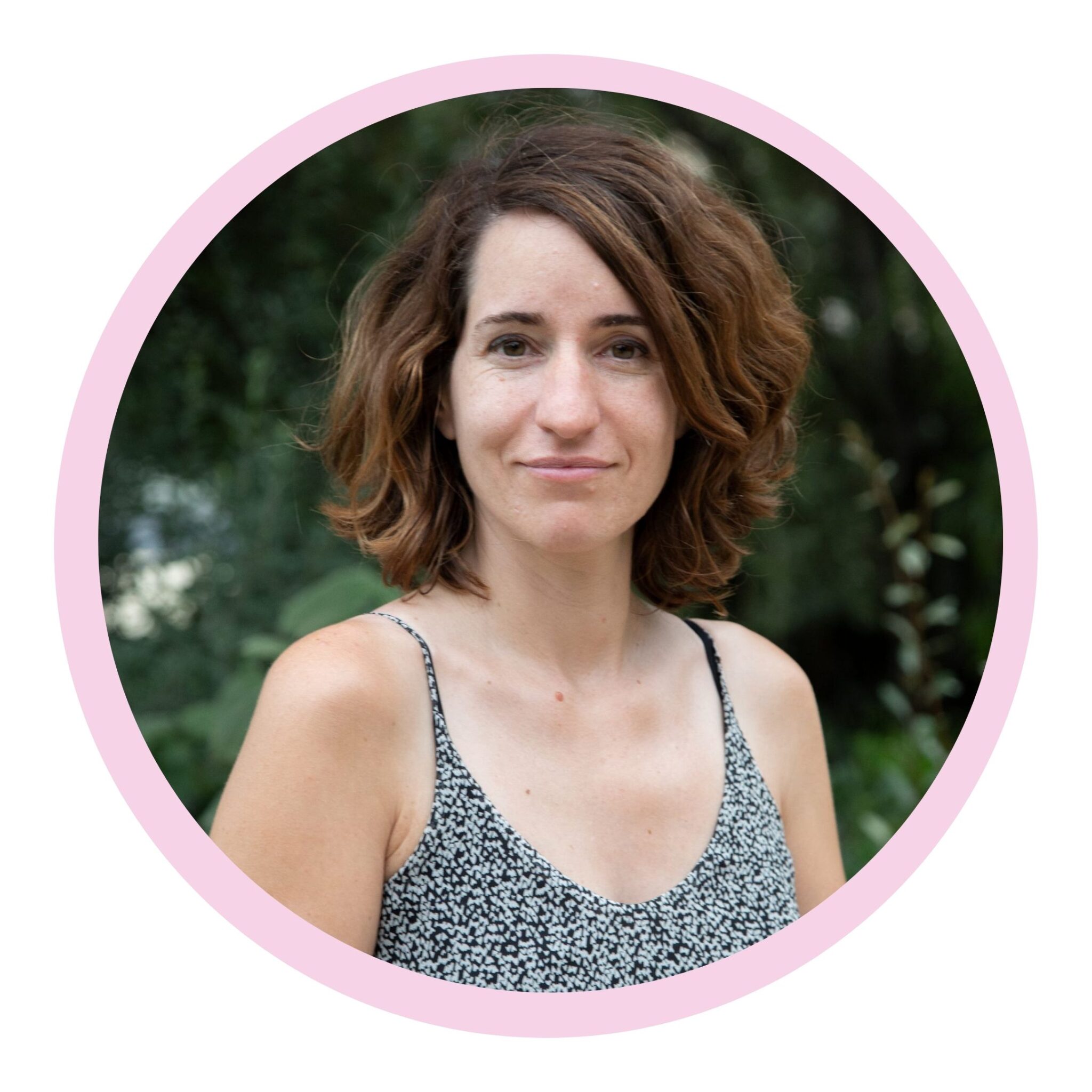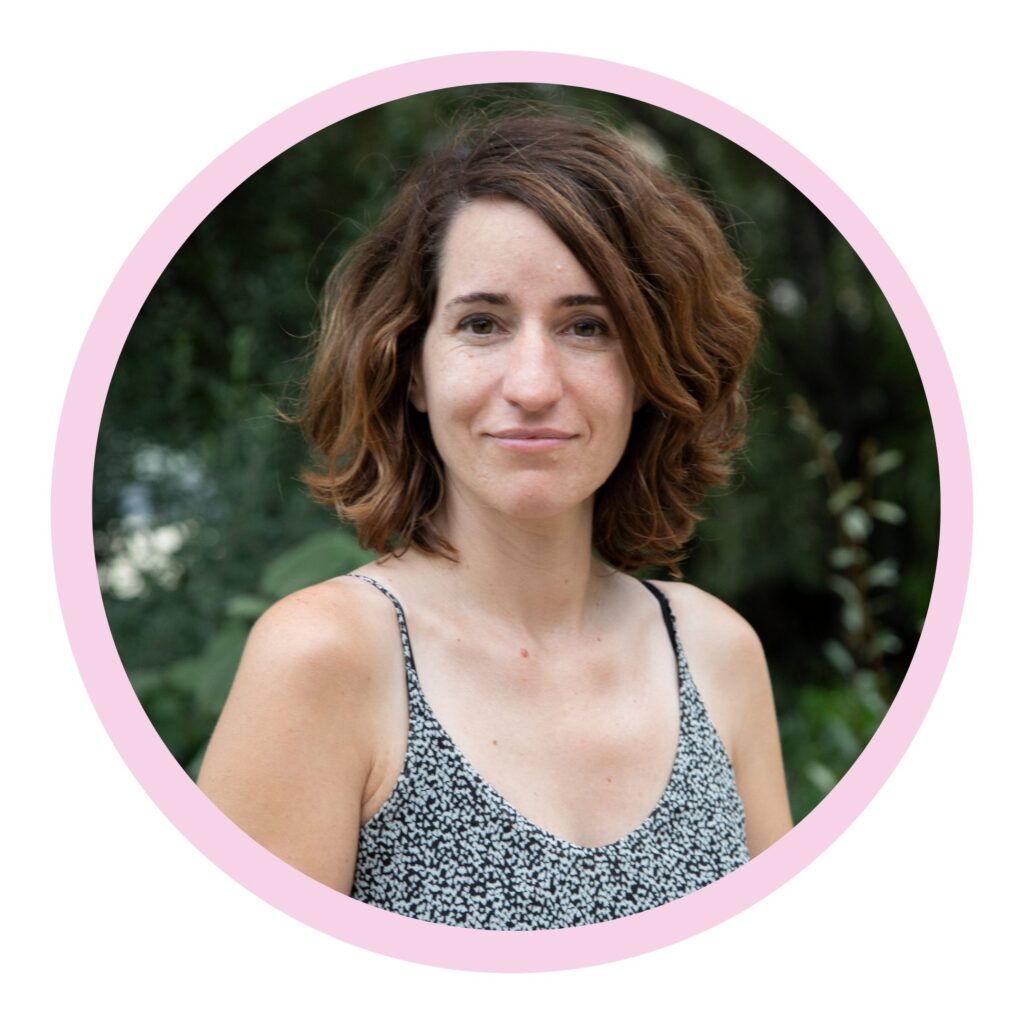 Ariadna Muñoz
Payment plan
From 3,295 EUR pp sharing
Max. 14 guests
Self-love, Sex-ed and erotic development course
This trip has been designed with self-love, mindfulness and sexual and erotic development in mind. All activities have been carefully crafted to stimulate the senses and open the mind to challenging stereotypes and limiting beliefs in a safe and shame-free space. It is for women of all ages and sexual orientations to explore ways in which they can live their sexuality to the fullest.
Besides the exciting gastronomic and cultural experiences that make Barcelona so fabulous, guests will also delve deep into sexuality, anatomy, desire, pleasure and sexual wellness through a 10 hour workshop led by an experienced sex therapist.
The workshops aim to break down taboos and bust myths while providing a holistic understanding of the female sexuality so participants can embrace life to the fullest and live happier, healthier lives.
Detailed Itinerary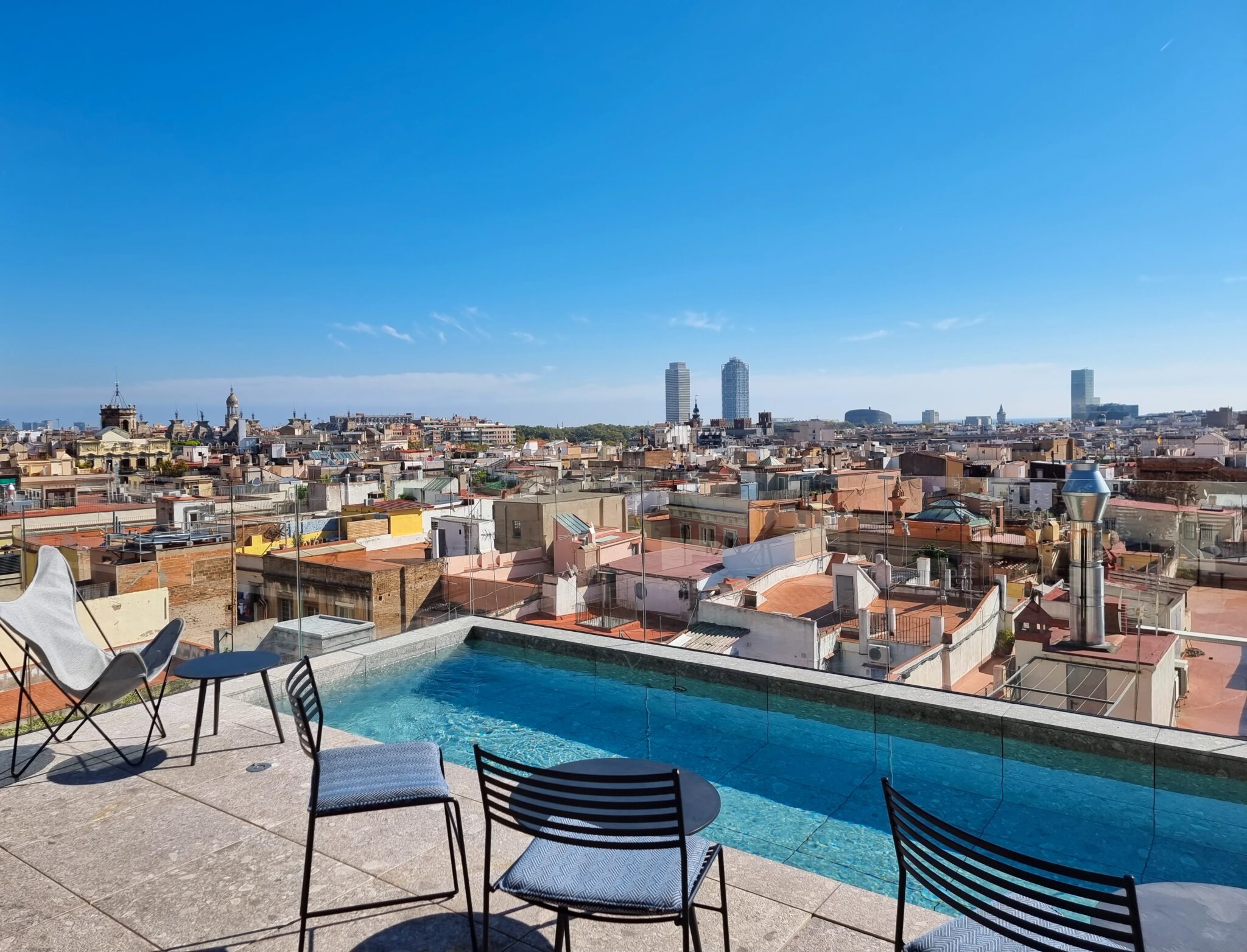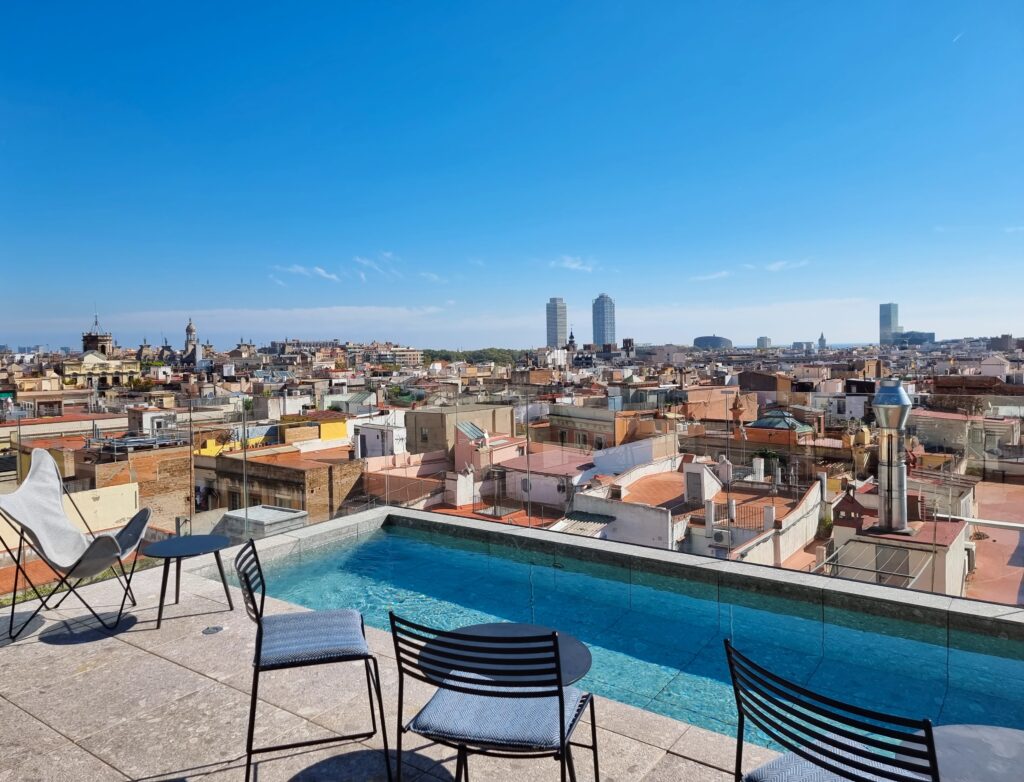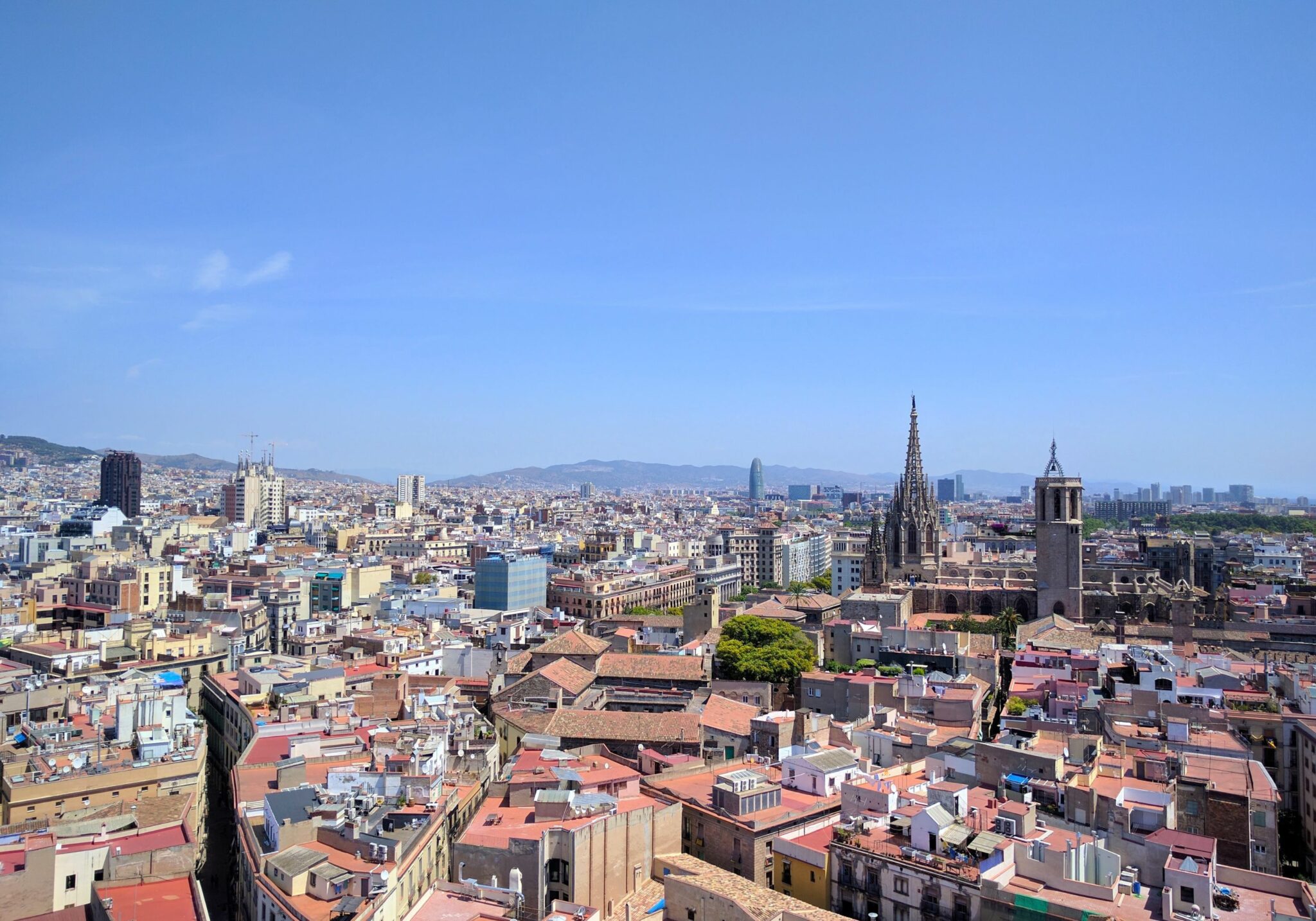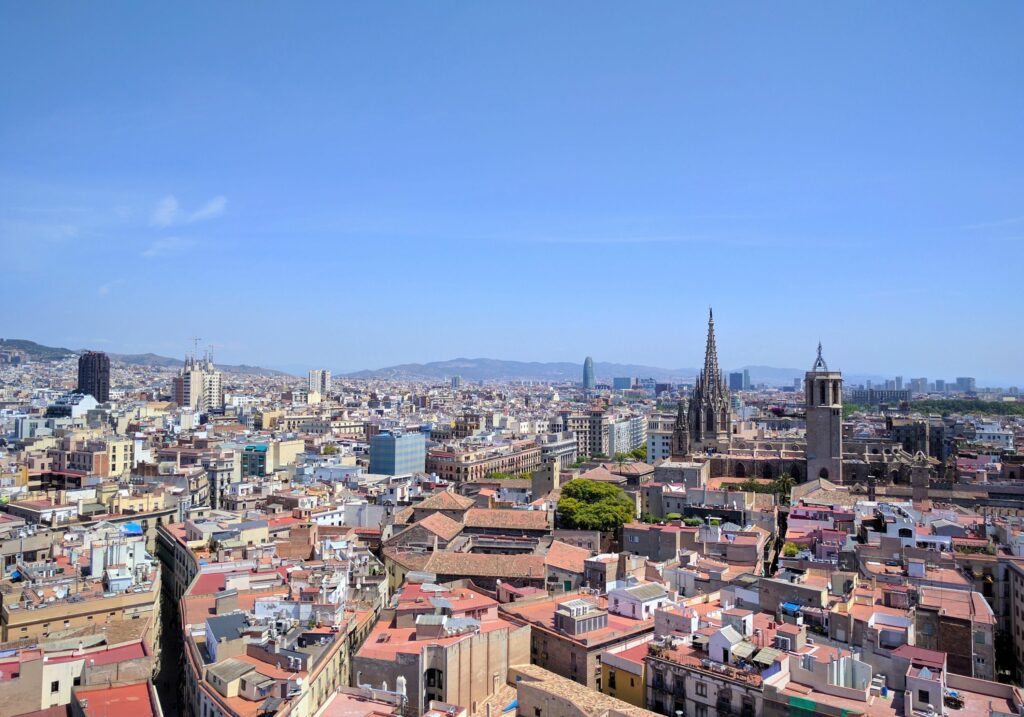 Day 1 : Arrive in Barcelona
We will start the trip at the hotel with a welcome drink and orientation for the week with our local host Ariadna and Sex Therapist Daphne.
The evening will continue on a high note, literally and figuratively, with a welcome dinner at a rooftop bar with breathtaking views of the city where we will enjoy a casual tapas-style shared dinner and drinks to get to know each other as the city lights up.
Overnight at Hotel Yurbban
Yurbban Hotel is one of the few 4* Superior hotels in Barcelona that is not owned by an international chain but by a local Barcelonian.
The hotel is housed in a traditional Eixample house, in the heart of the city, and has just 60 spacious and newly renovated rooms with modern finishings.
There is a rooftop bar and infinity pool with views over Barcelona's main sights and an indoor heated pool at the hotel's spa.
Note: In 2024, we will stay at Midmost Hotel, the same hotel we stay at during our Barcelona & Beyond trip.
Inclusions: Welcome drinks, tapas dinner with wine. Guests need to make their way to the hotel from the airport.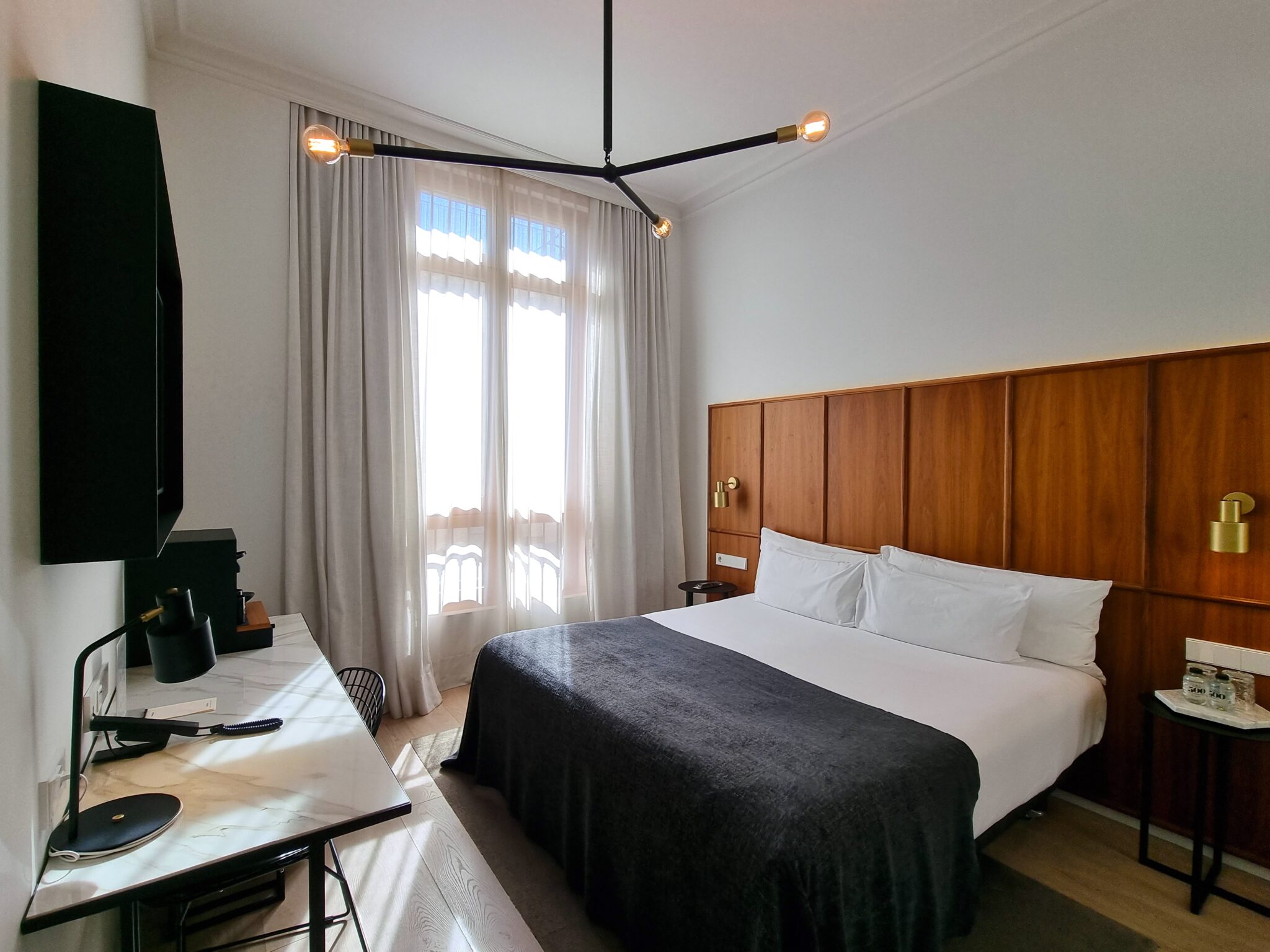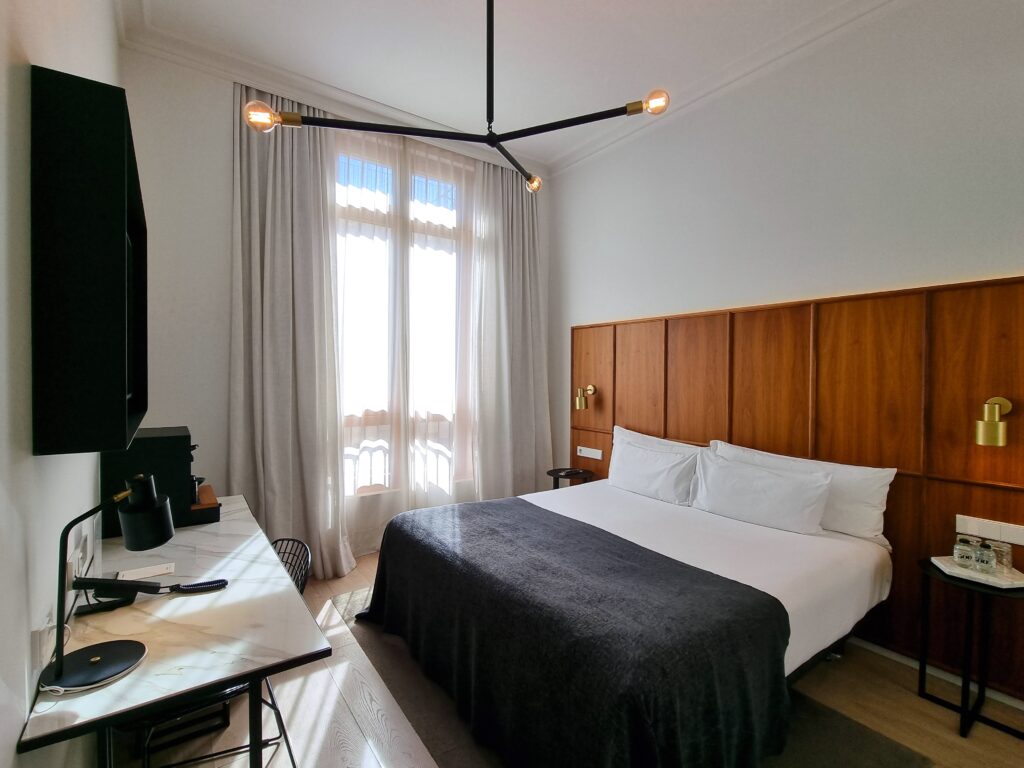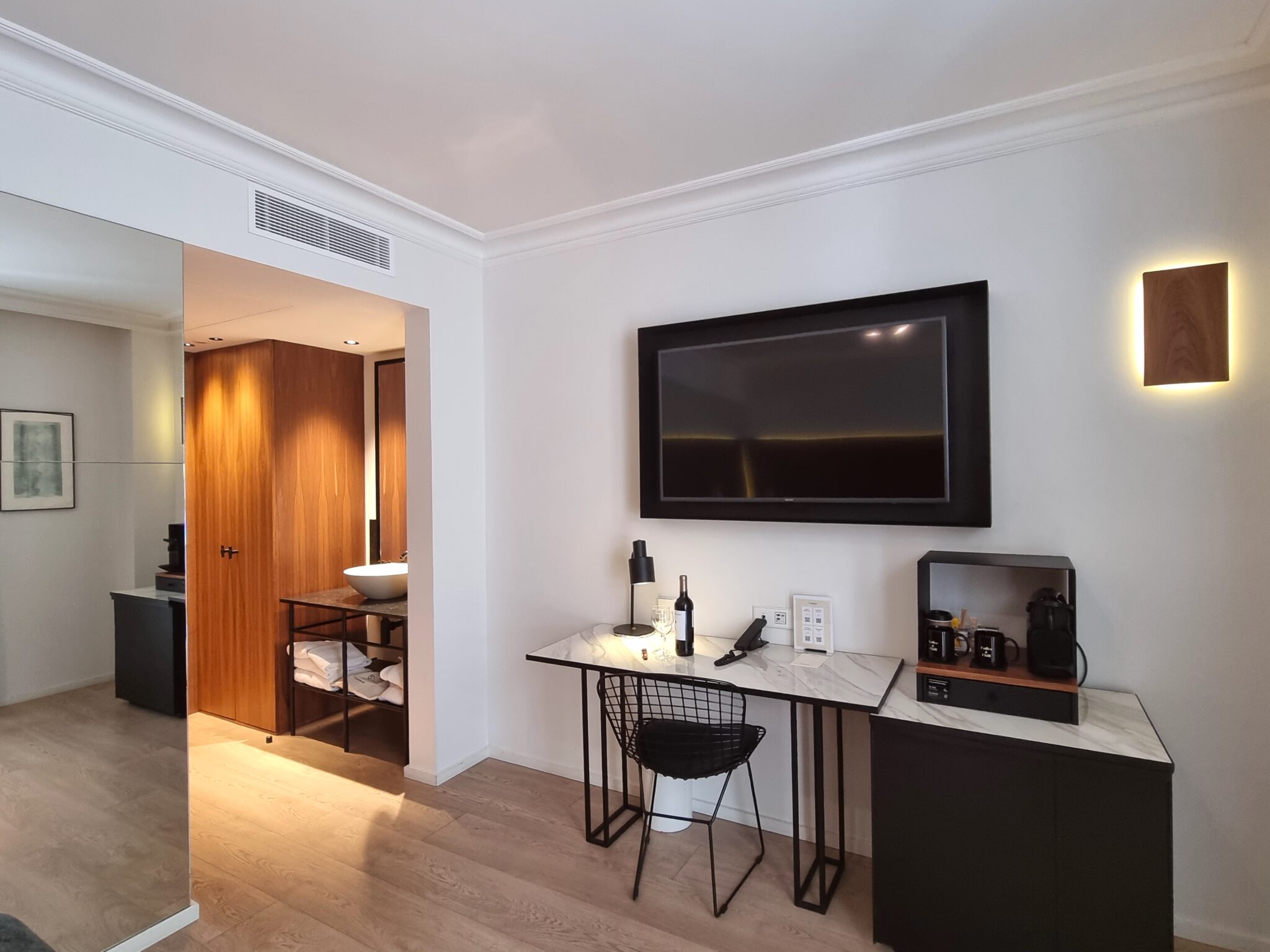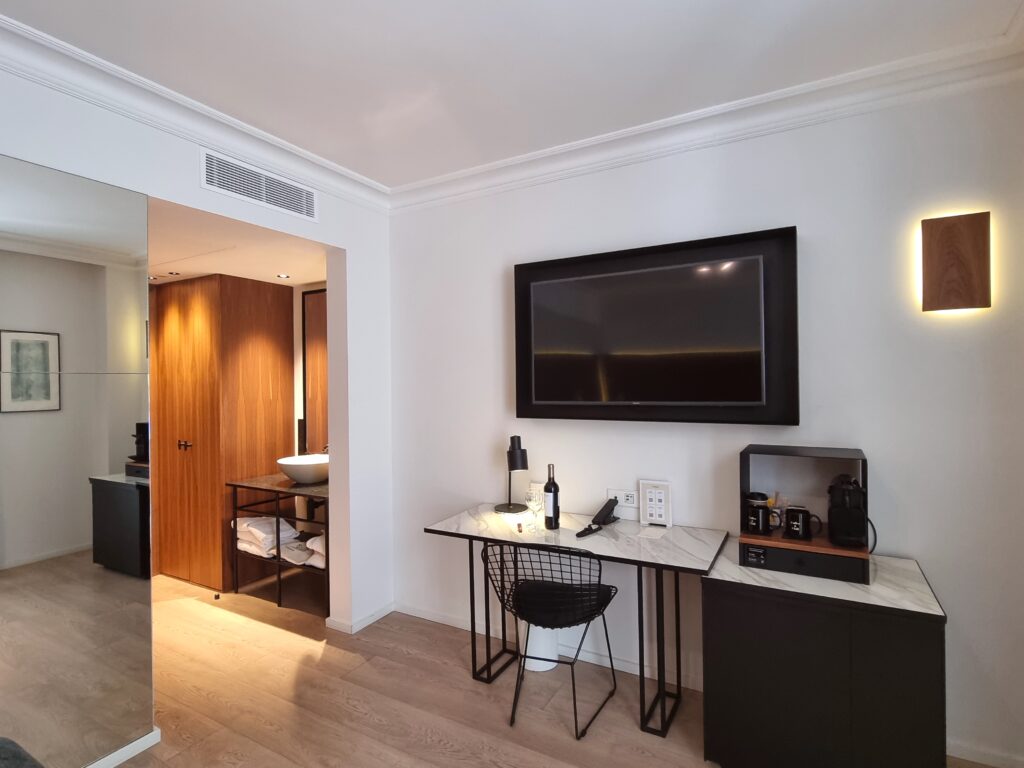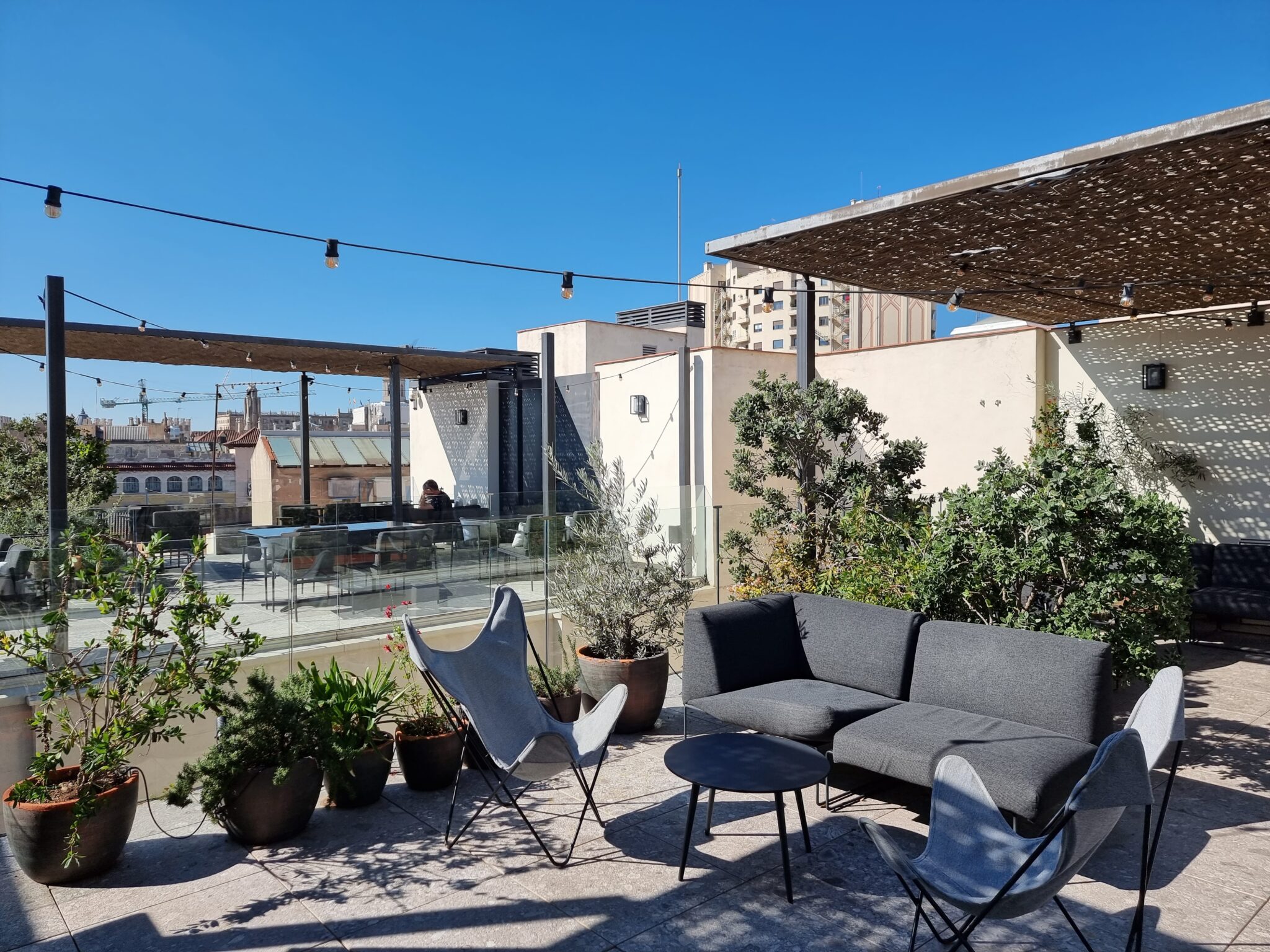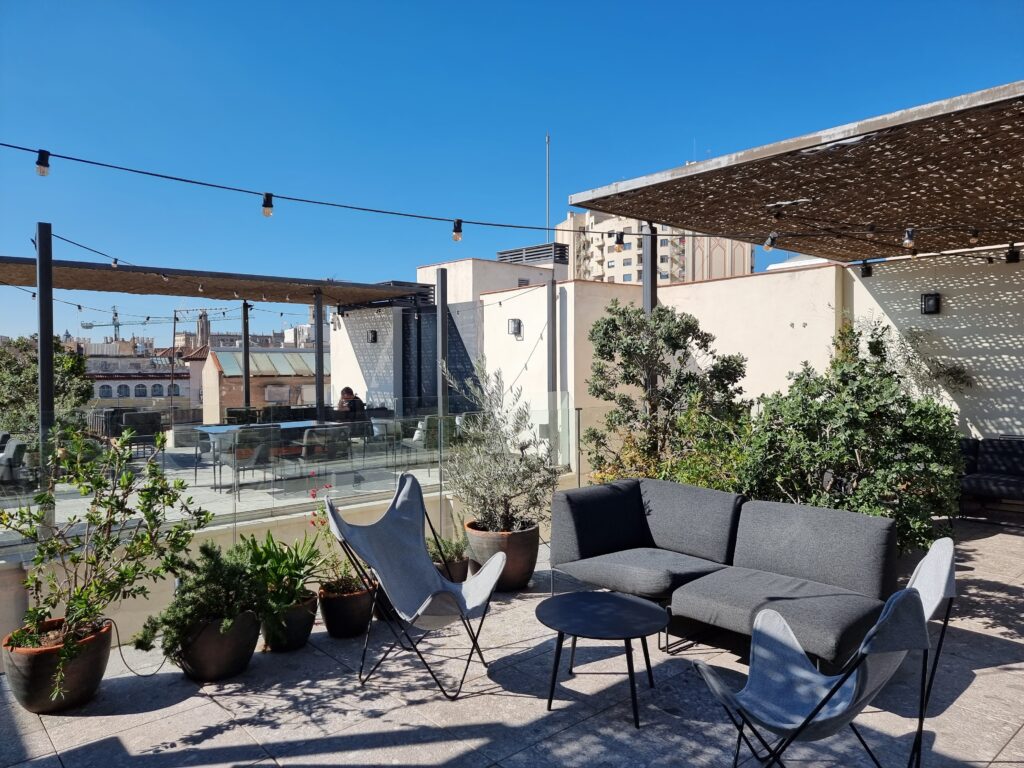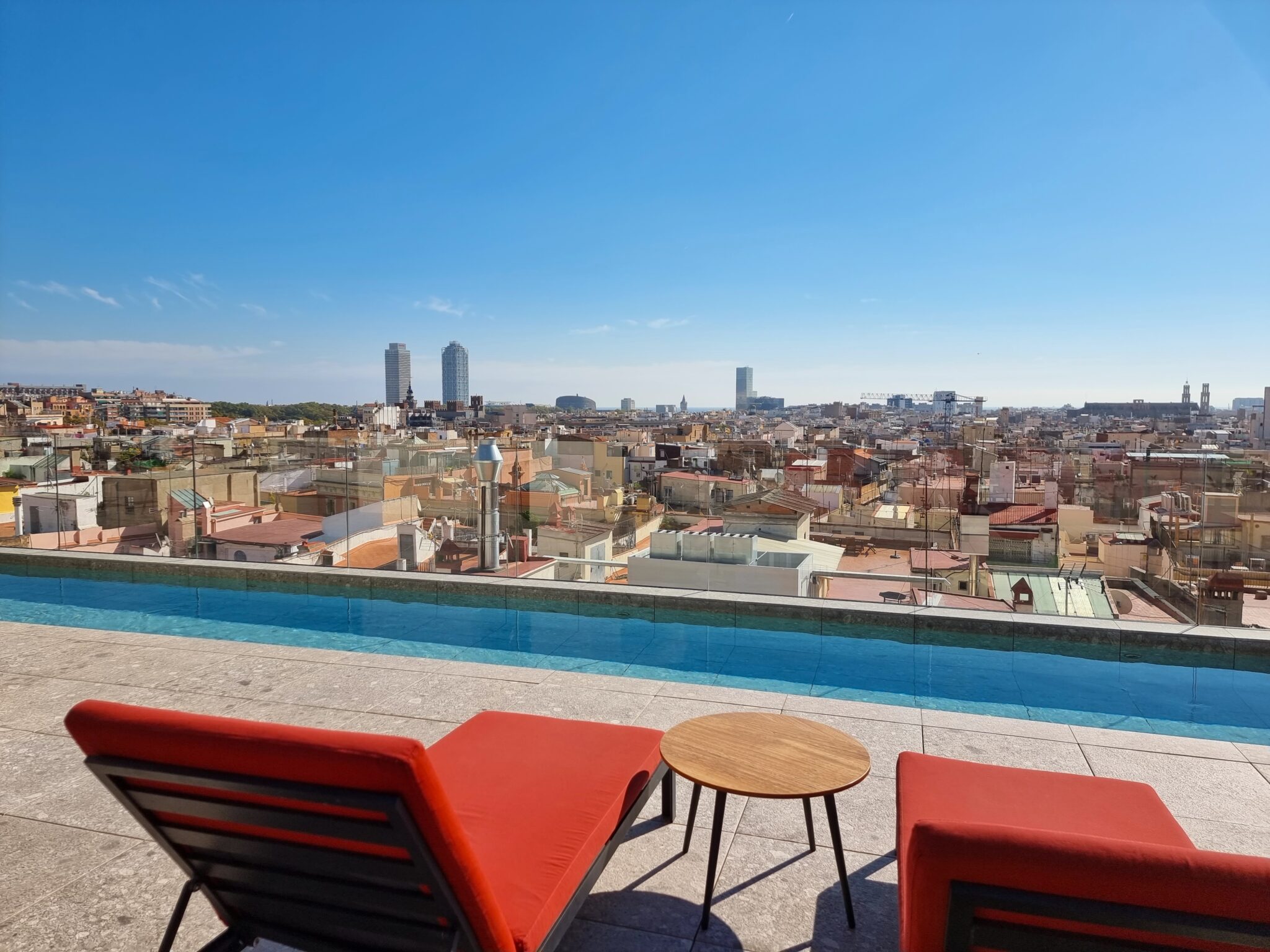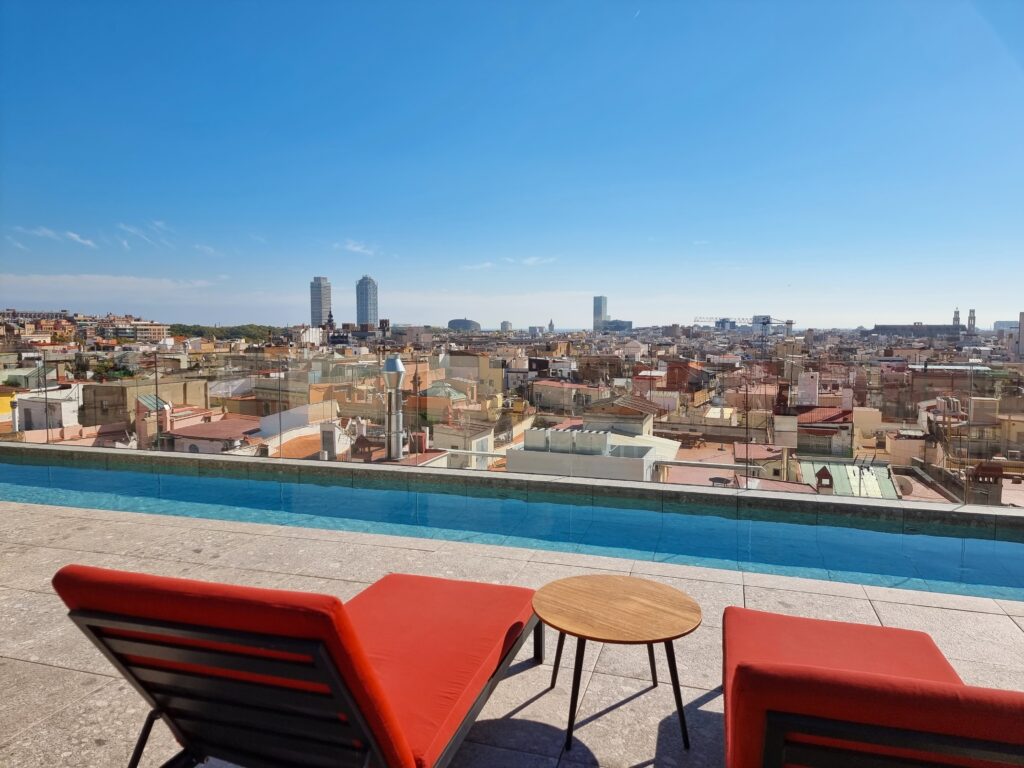 ---
Day 2 : Walking Tour + Sex-ed Workshop + Tapas Tour
We will start the morning with a guided walking tour of the city to get our bearings and learn more about Barcelona's rich history and heritage dating back to the Romans.
Our licensed tour guide and host Ariadna, will point at the various remnants of the many civilisations who have lived in the city and walk us through the historical Gothic Quarter.
We will past by the Cathedral and Santa Maria del mar Basilica, La Rambla, the artsy Born and hip Raval neighbourhoods and all the highlights that make Barcelona so special.
This will help you get situated and understand the fascinating past of this city as well as its openness, the reason we selected it for our sexual development tour.
You will have free time for lunch to have a light snack (remember dinner will be an elaborate affair) on your own or pick one of the daily lunch menu restaurants.
In the afternoon, we will then head over to our private studio for the first sexual development workshop.
Sexual education and erotic development: We will start our first sex-ed workshop by focusing on anatomy and understanding how our body and neurological responses work.
We will also dispel myths and break down misconceptions from general culture and the media.
The workshop will tackle:
Sex myths: what is true and what is not and misconceptions, stereotypes and untruths that are commonly spread online.
What does My Sexuality consist of?: Understanding the various elements that make up sexuality and how they intertwine.
Limiting Beliefs: The things we tell ourselves about sex and sexual wellbeing that are not beneficial and how to overcome those mental blocks.
Evolution of Beauty: How beauty standards have evolved and how they affect the way we see others and ourselves. understanding this will help us learn to love ourselves again the way we are.
Female anatomy: The basics that nobody ever taught you and how they work together. Did you know the clitoris isn't just a button but a very large, yet hidden, organ?
Human Sexual Response: What triggers a sexual response and how the body reacts to it.
After the workshop, we will continue by stimulating our senses of taste, smell and touch during a gastro-cultural tapas tour.
They say the best things in life are enjoyed in small doses and we are true believers of this theory, especially when it comes to satisfying the palate.
On the menu will be a few unique and historical women-owned bodegas in which we will taste traditional and creative tapas paired with a drink you may not be very familiar with, the humble vermouth or 'vermut', as we say in Catalonia.
Vermut is an aromatised wine served with ice and usually a slice of orange that has an interesting history.
During the tour, we will walk through the streets of the Gothic Quarter with our expert and fun guide and food lover Elisenda, who will share her passion for food but also for the city's architectural, cultural and historical curiosities.
We will make four stops and enjoy their specialty dishes at each, in the Catalan way: casually, sometimes standing up, and in a communal and social setting.
With our bellies full, we will stroll back to the hotel just a few blocks away.
Inclusions: Breakfast at the hotel, walking guided tour of Barcelona's Gothic Quarter and city center, 3-hour Sex-ed workshop, tapas tour with wine at dinner.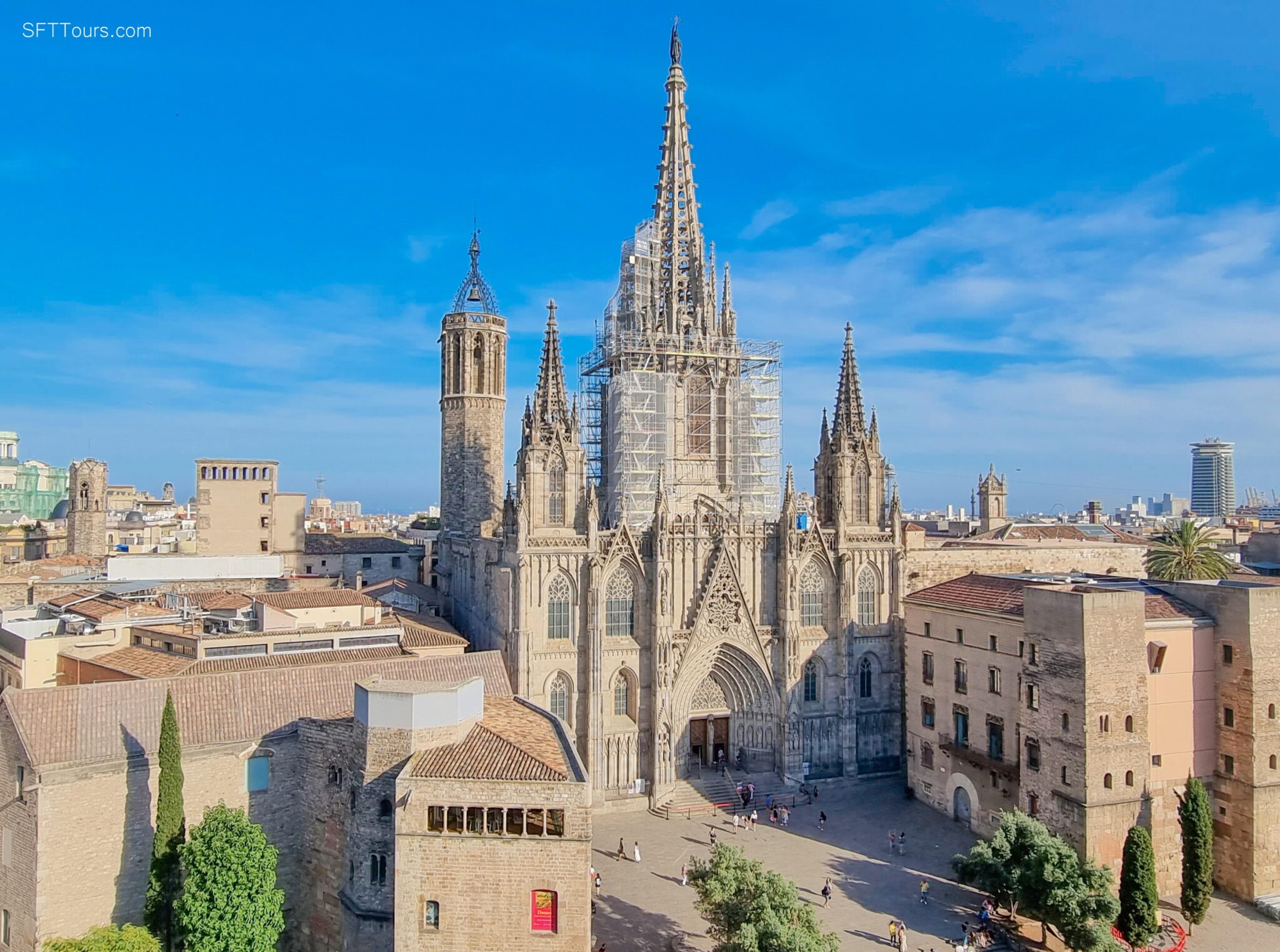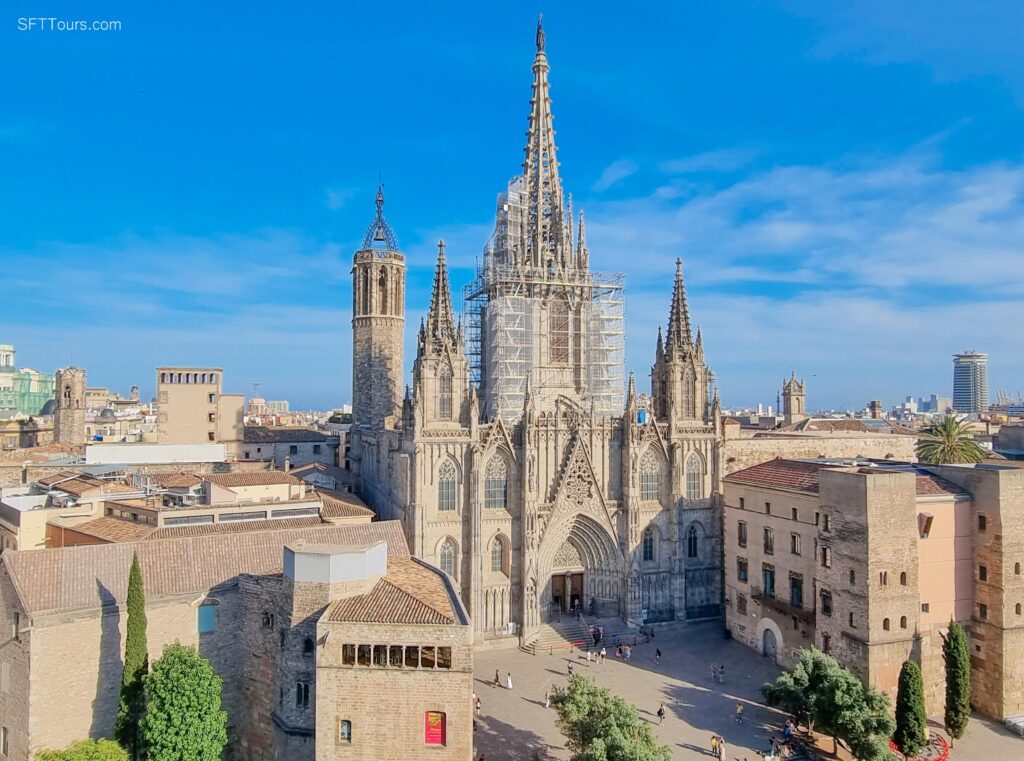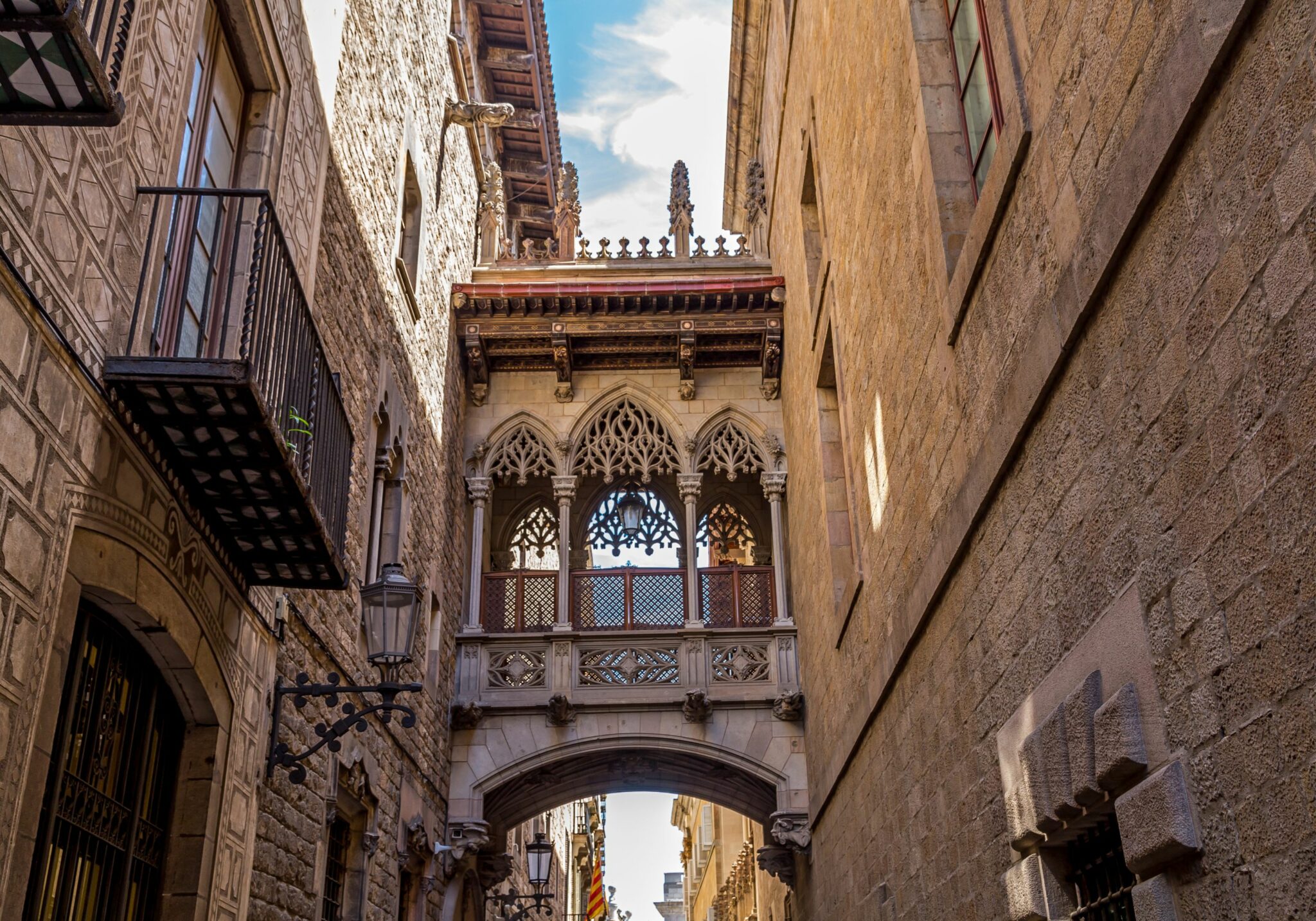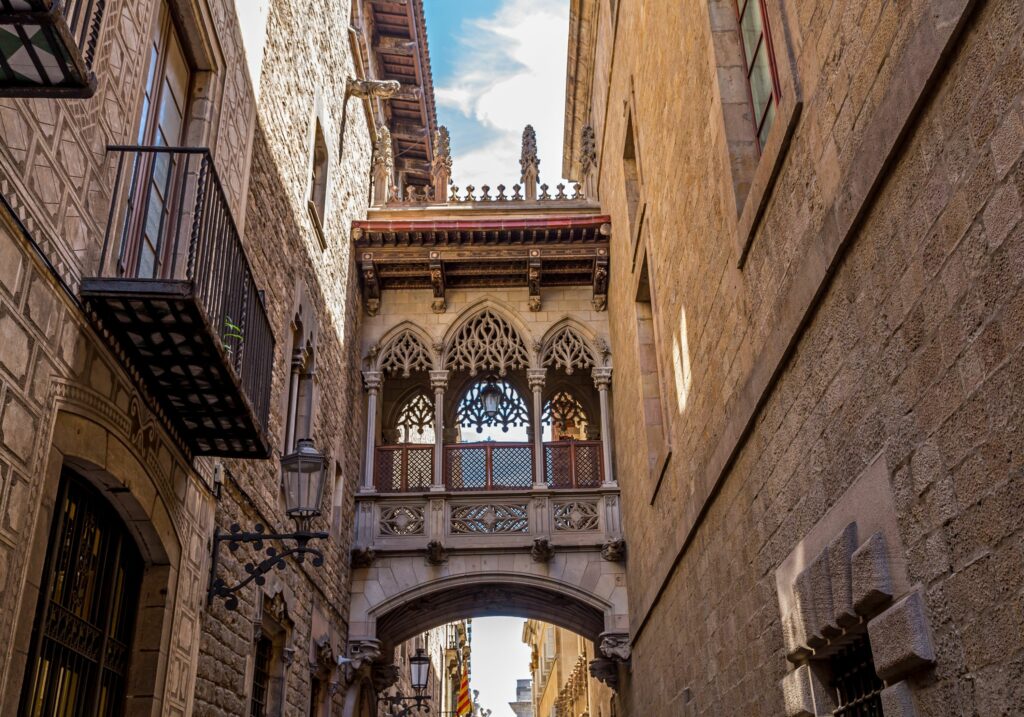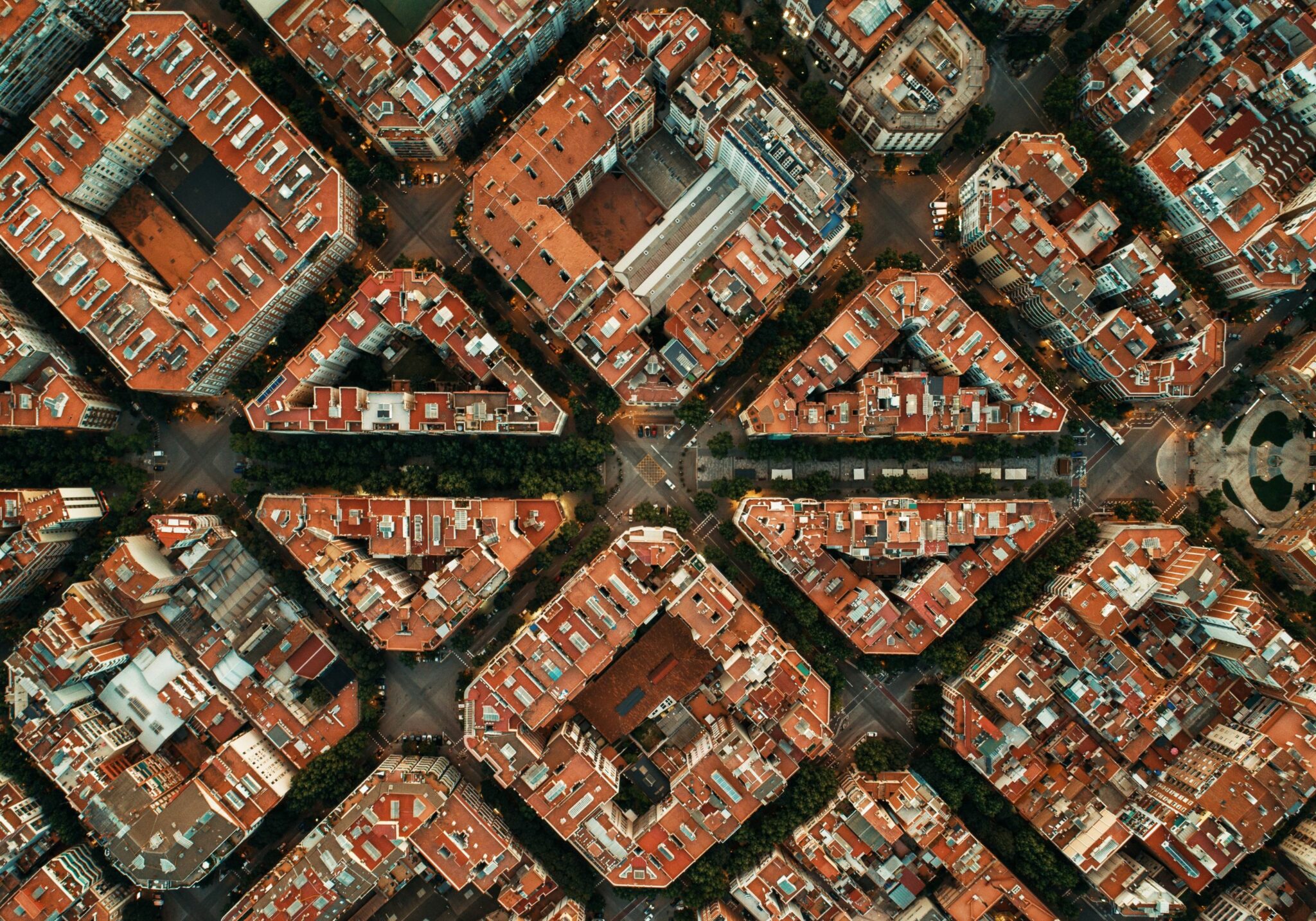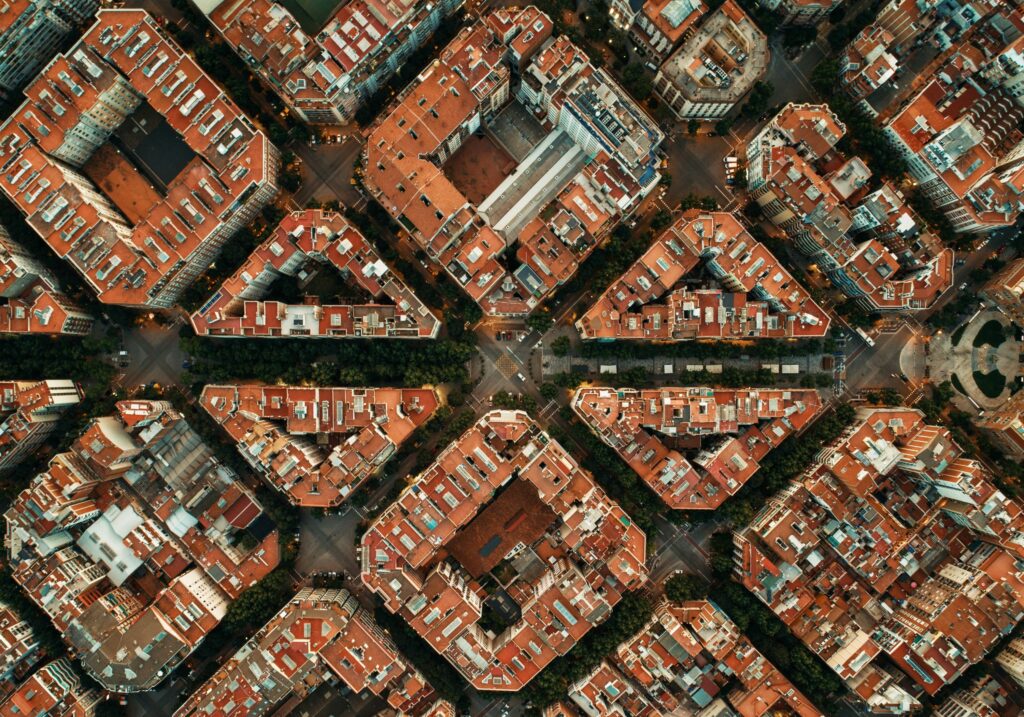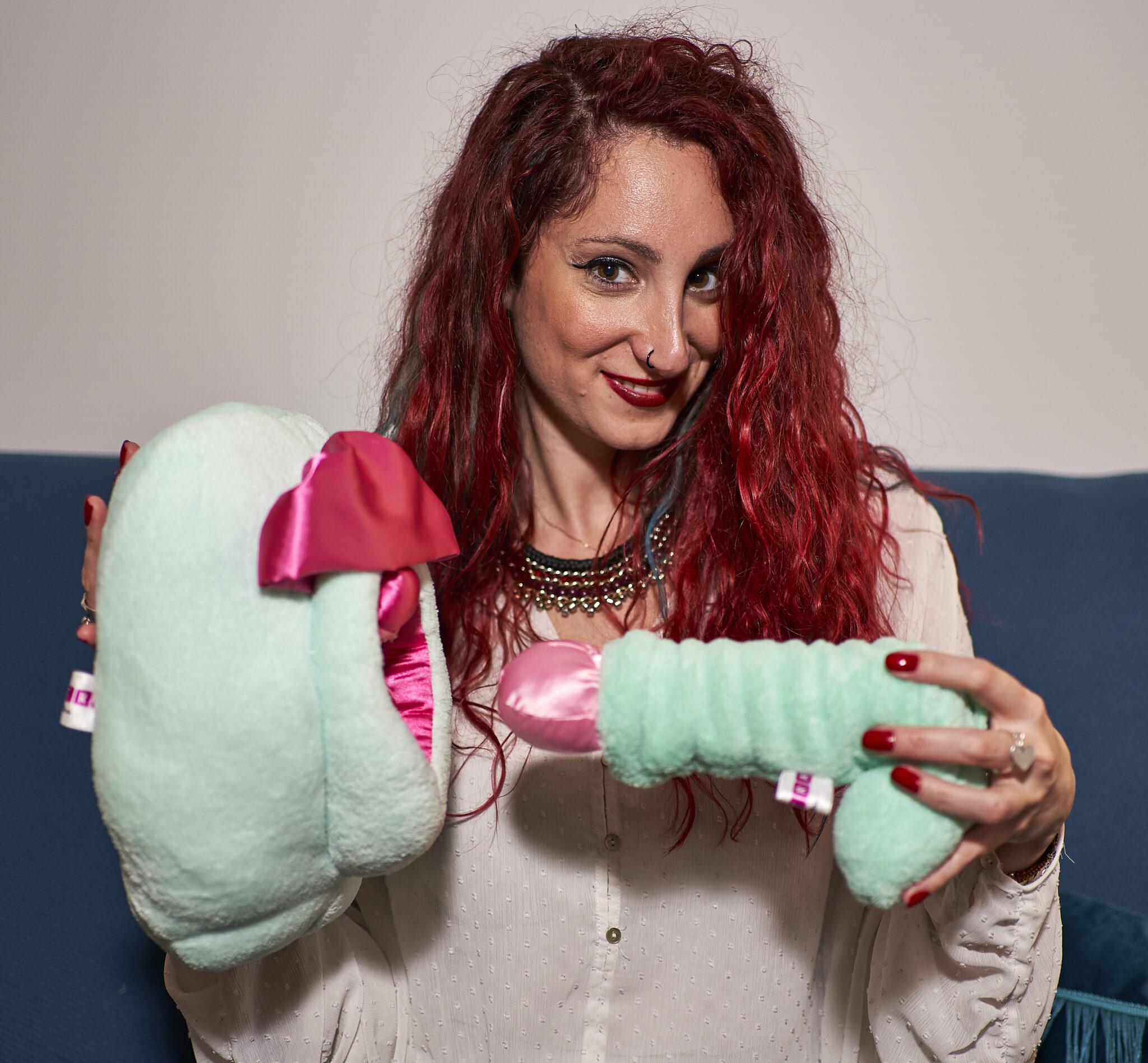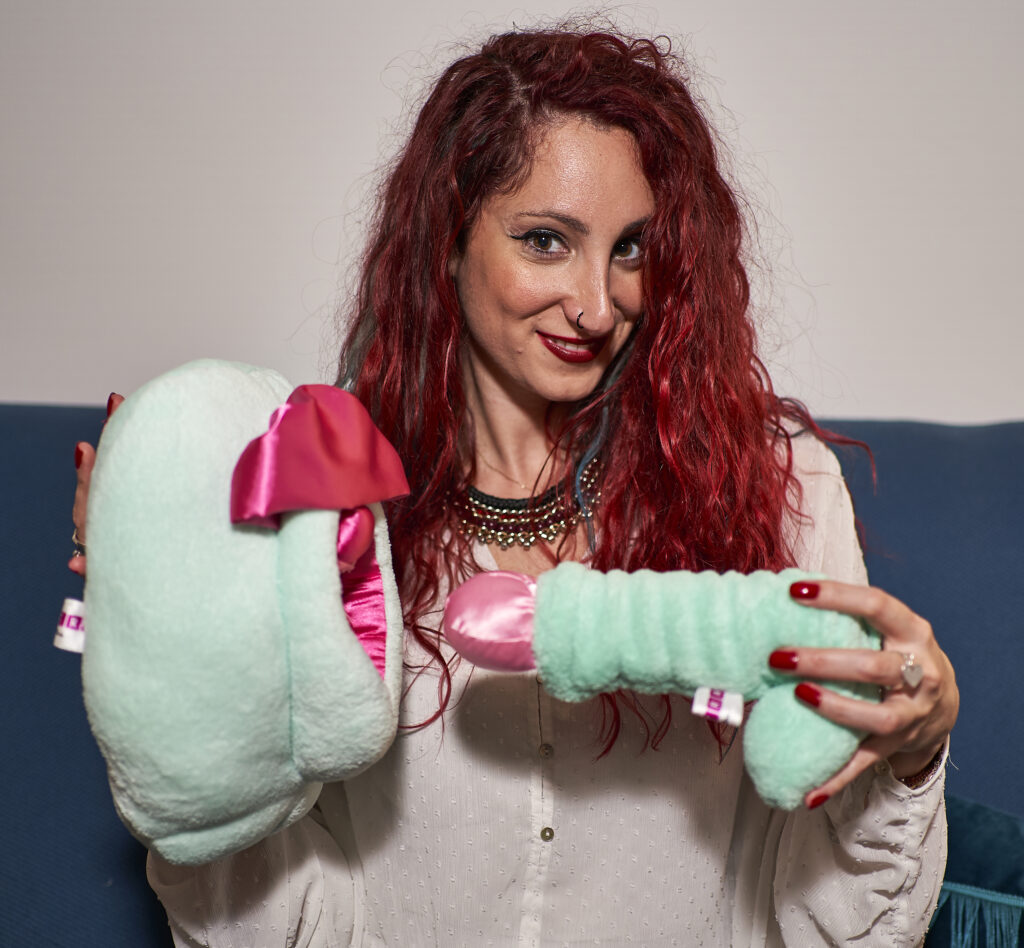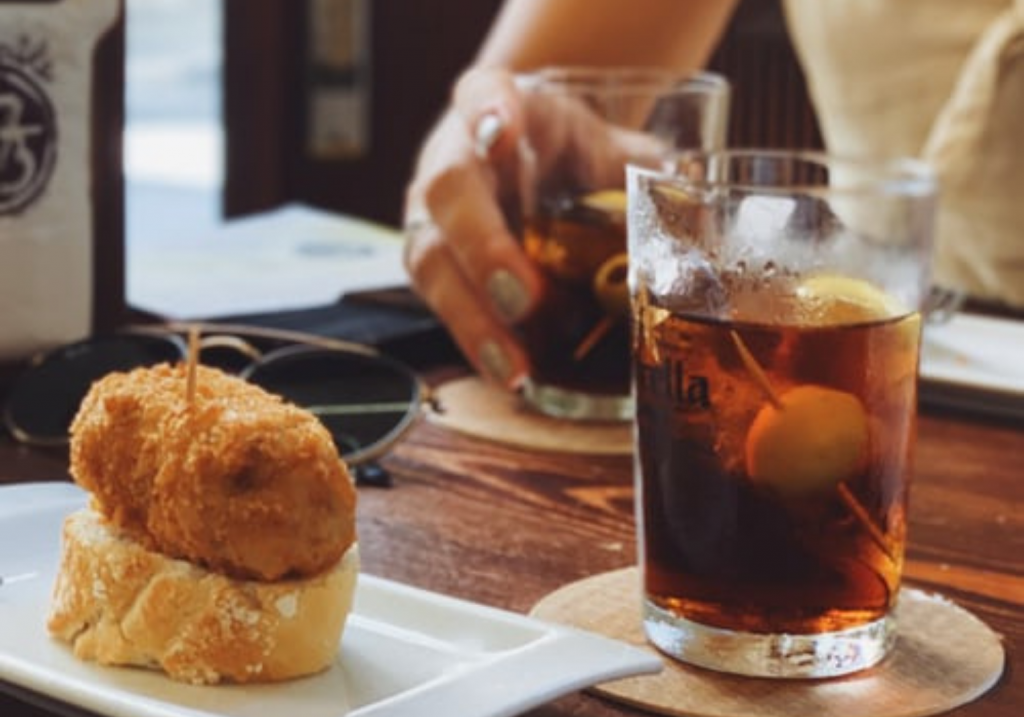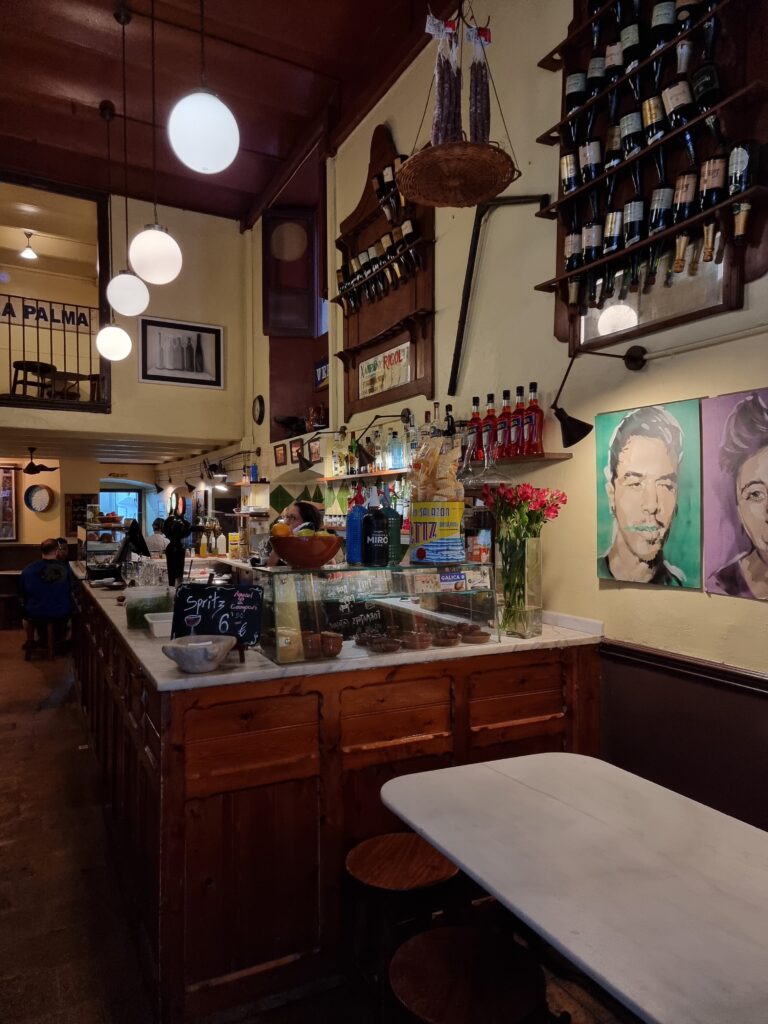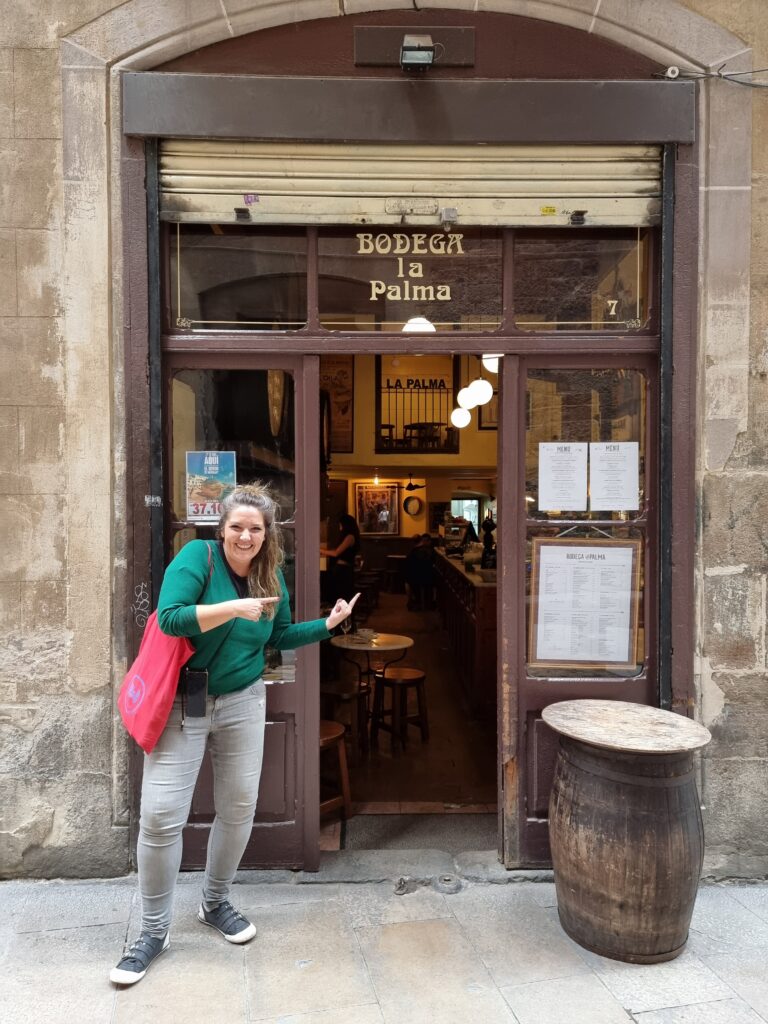 ---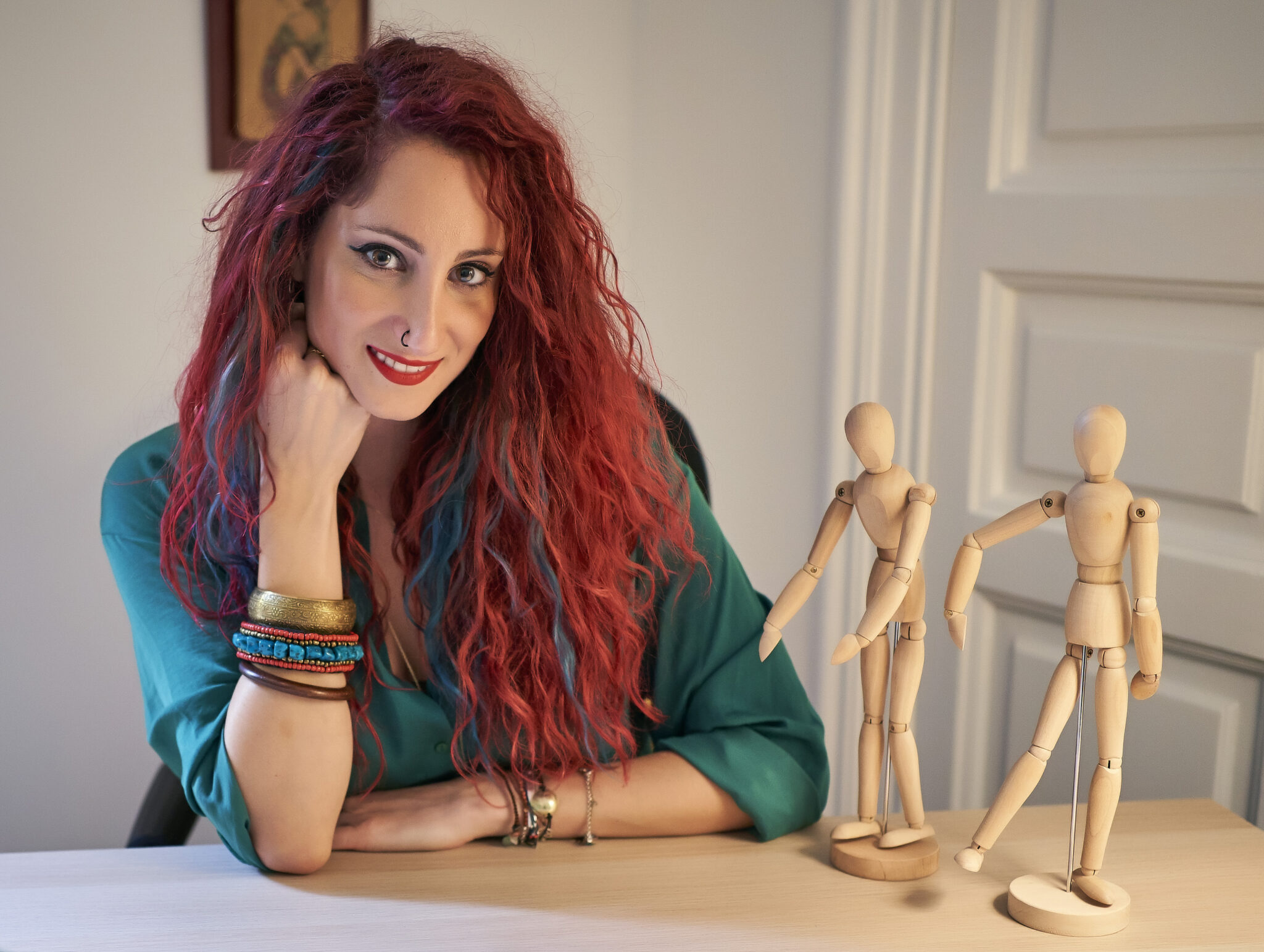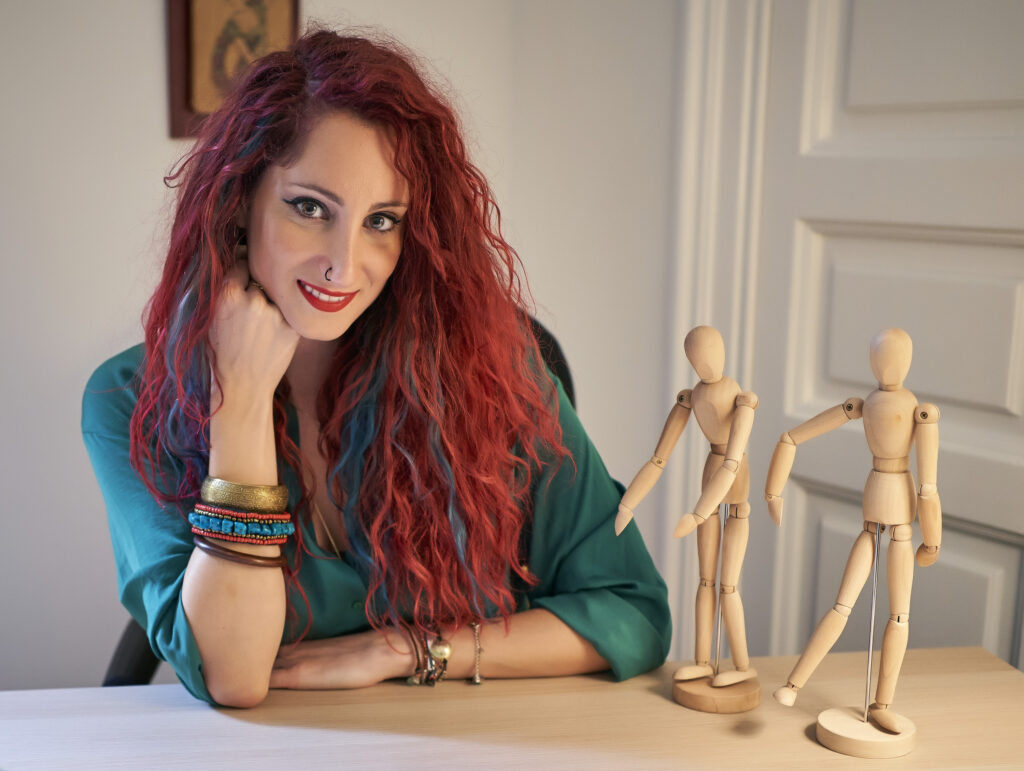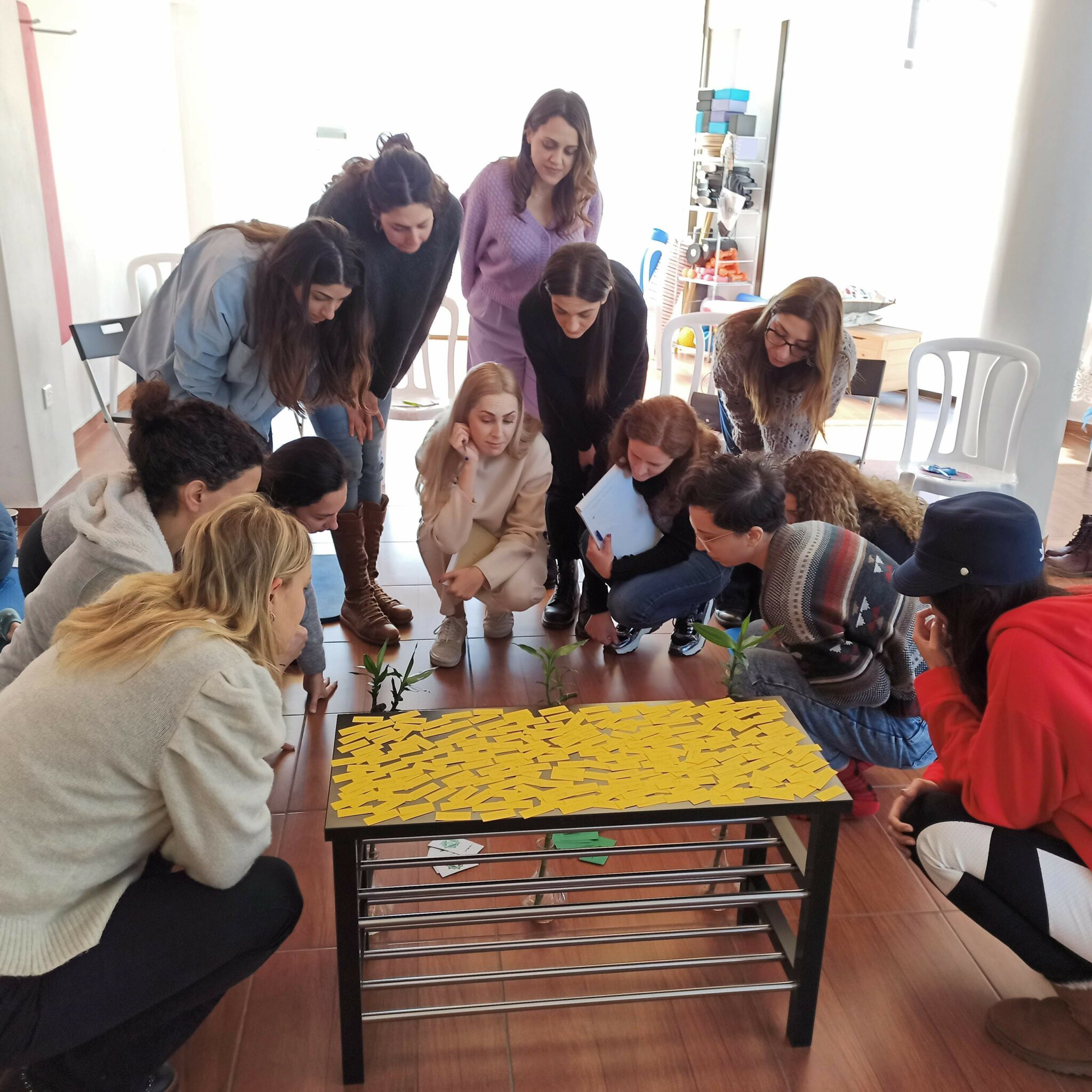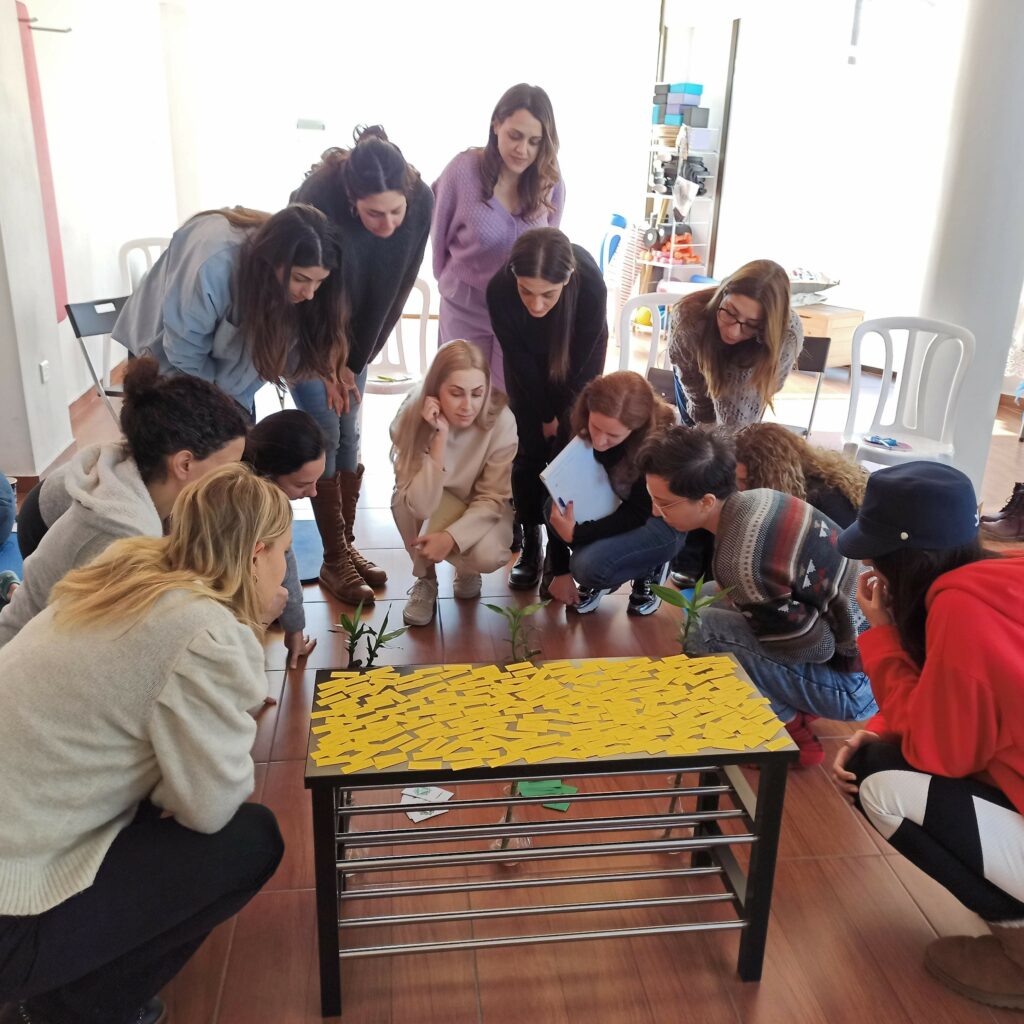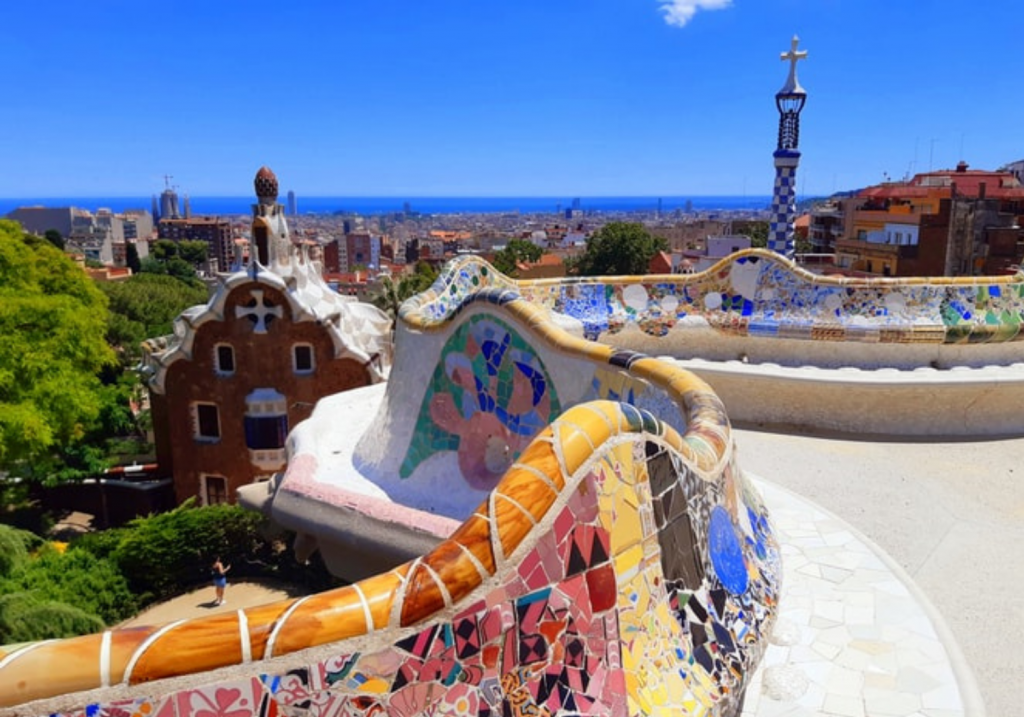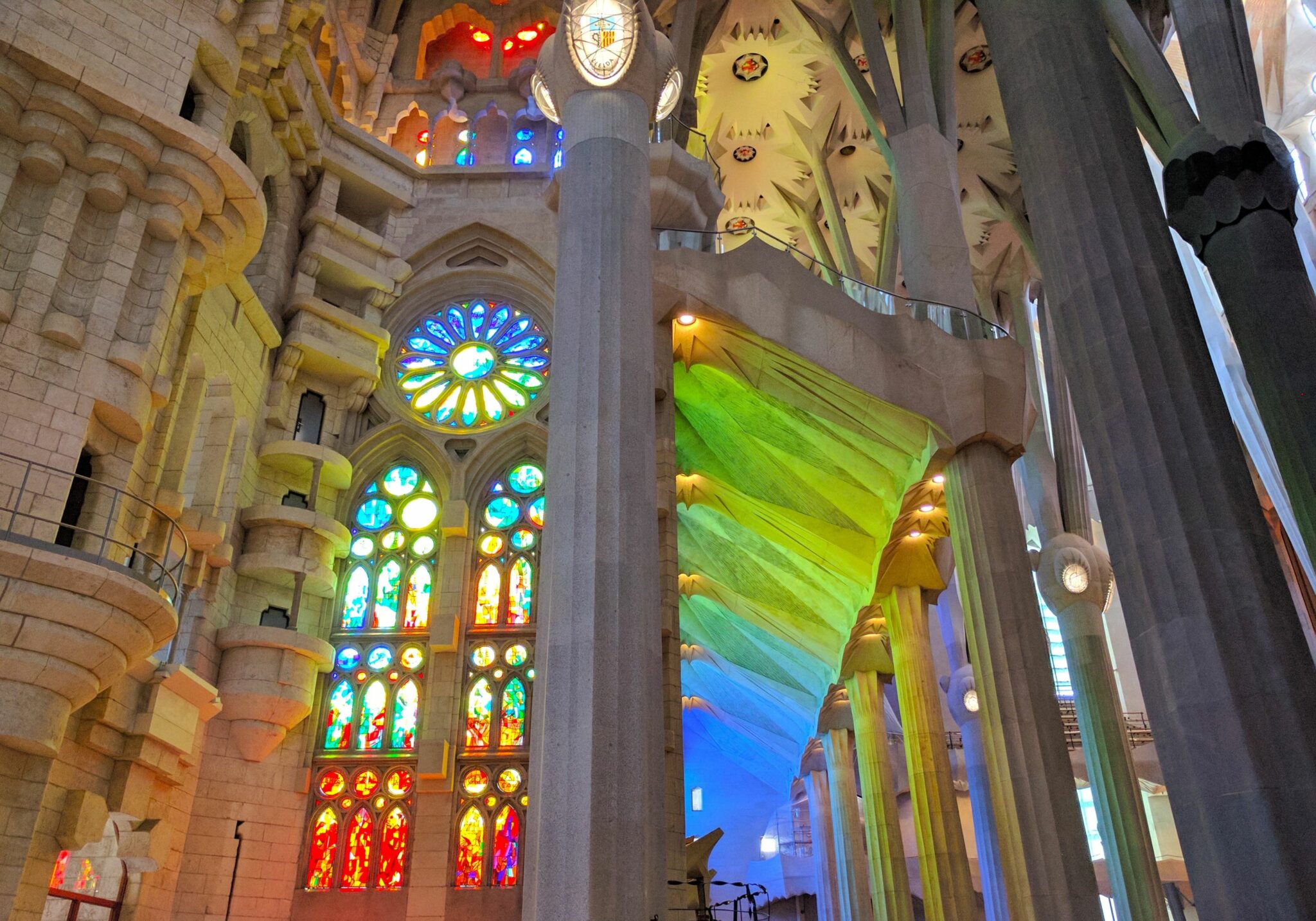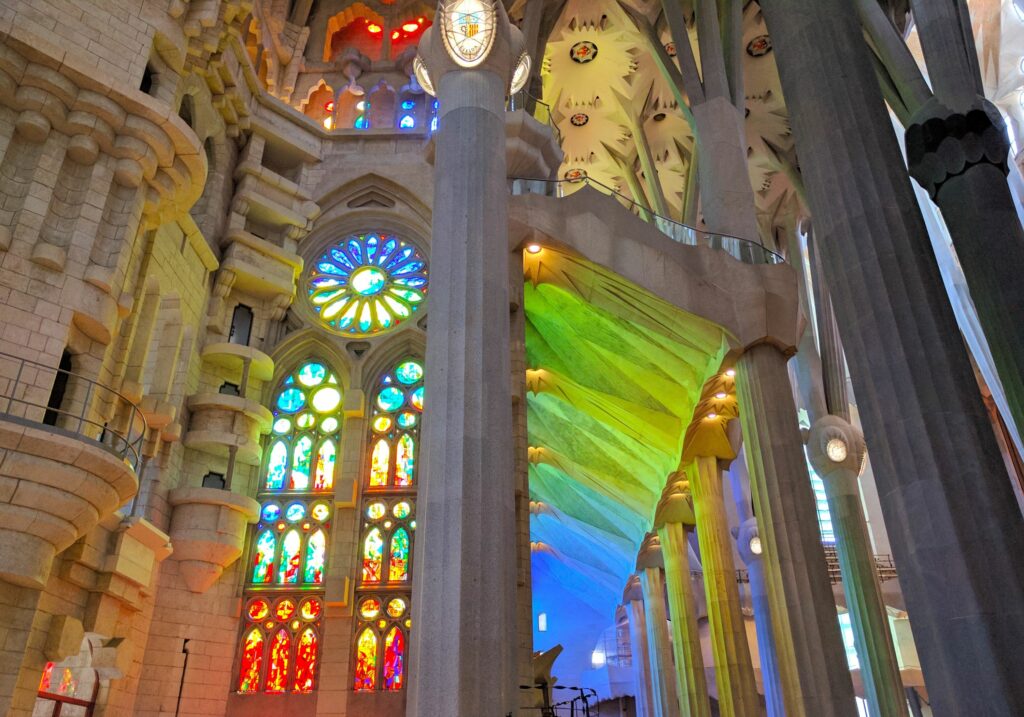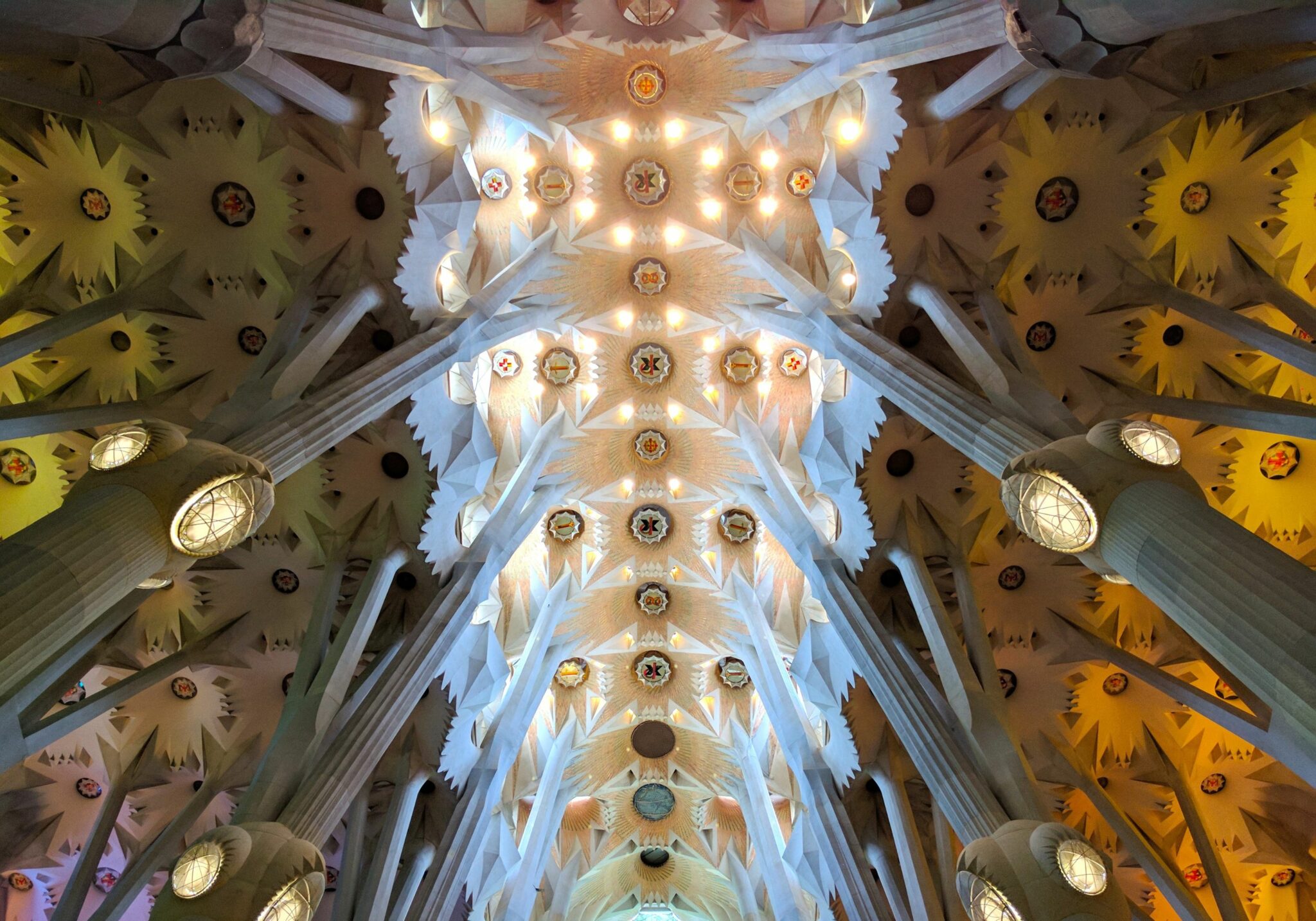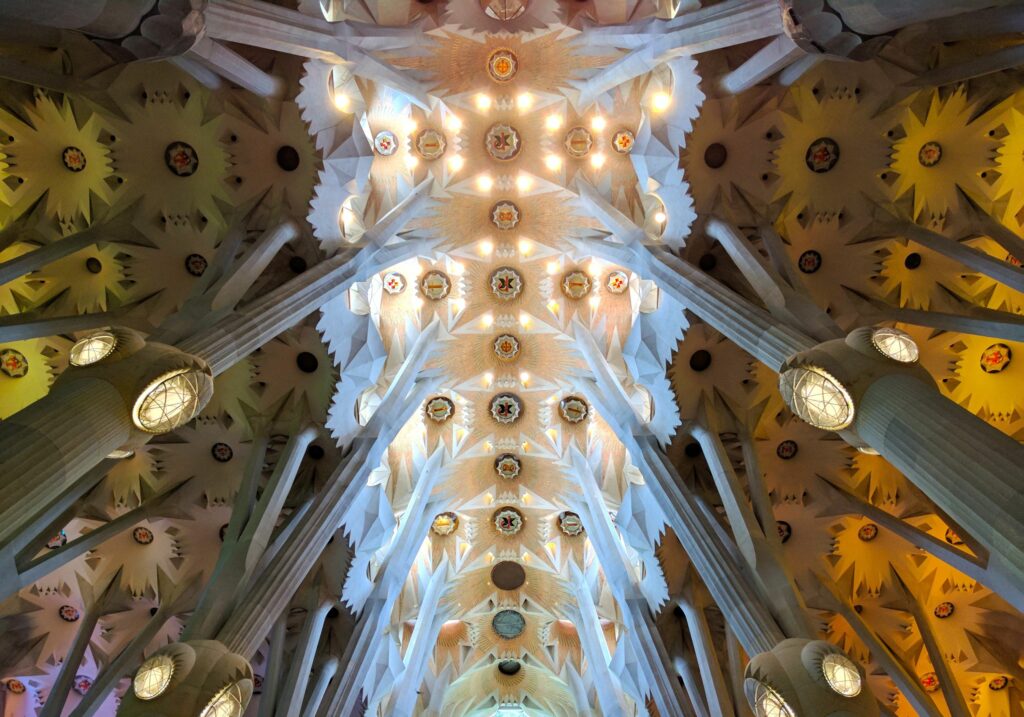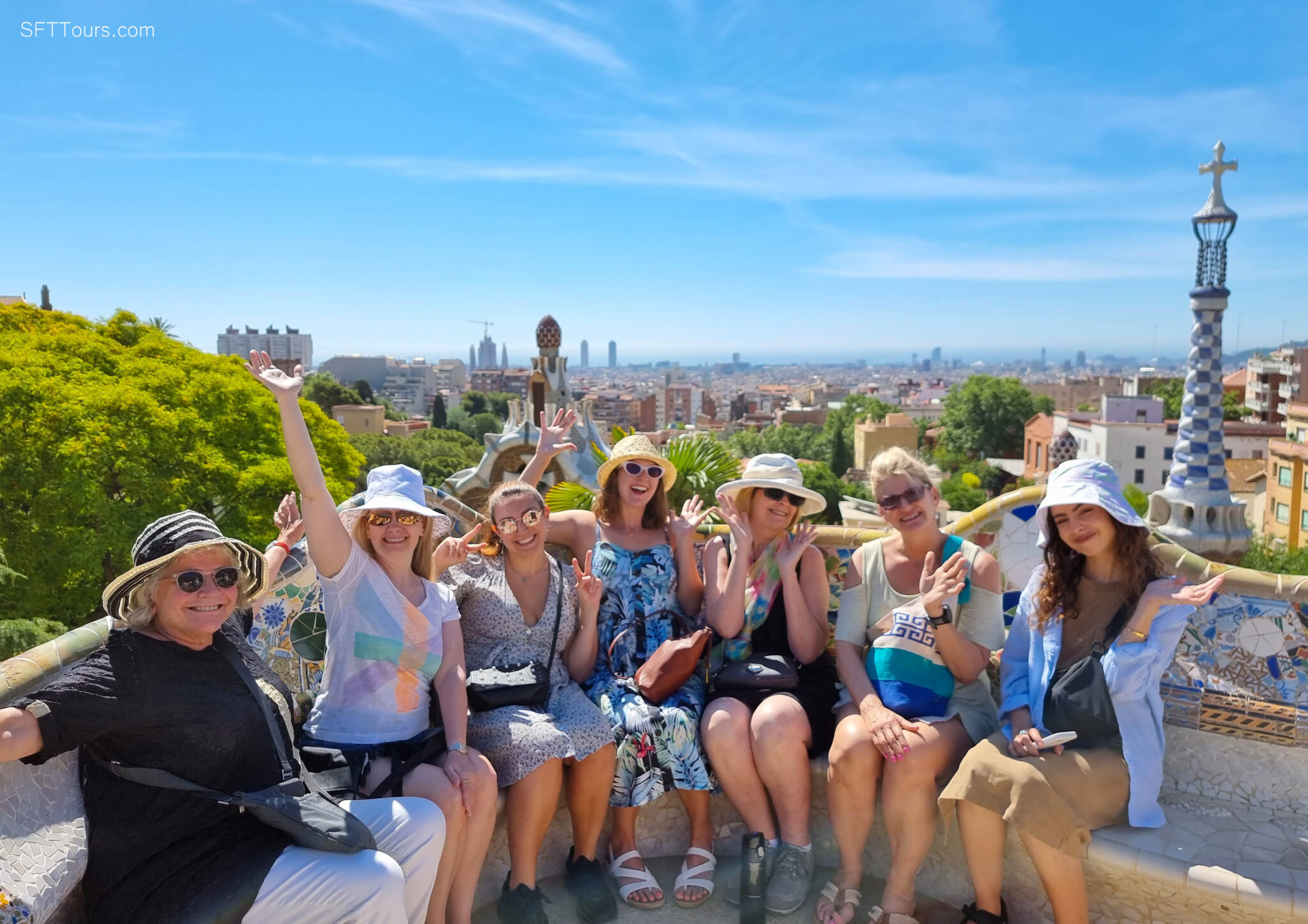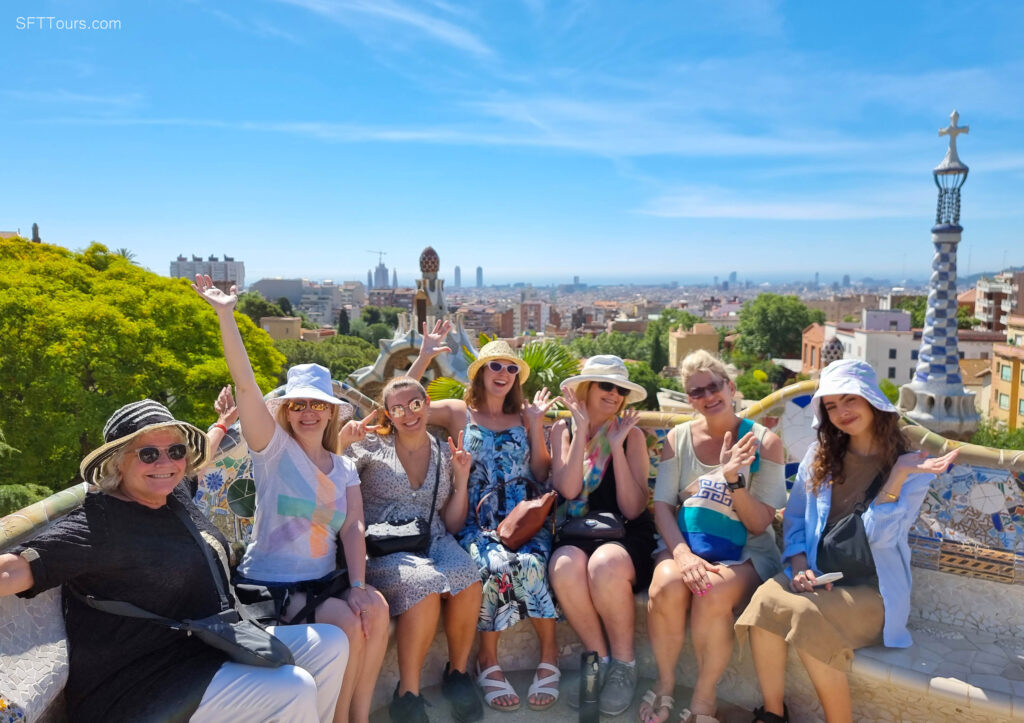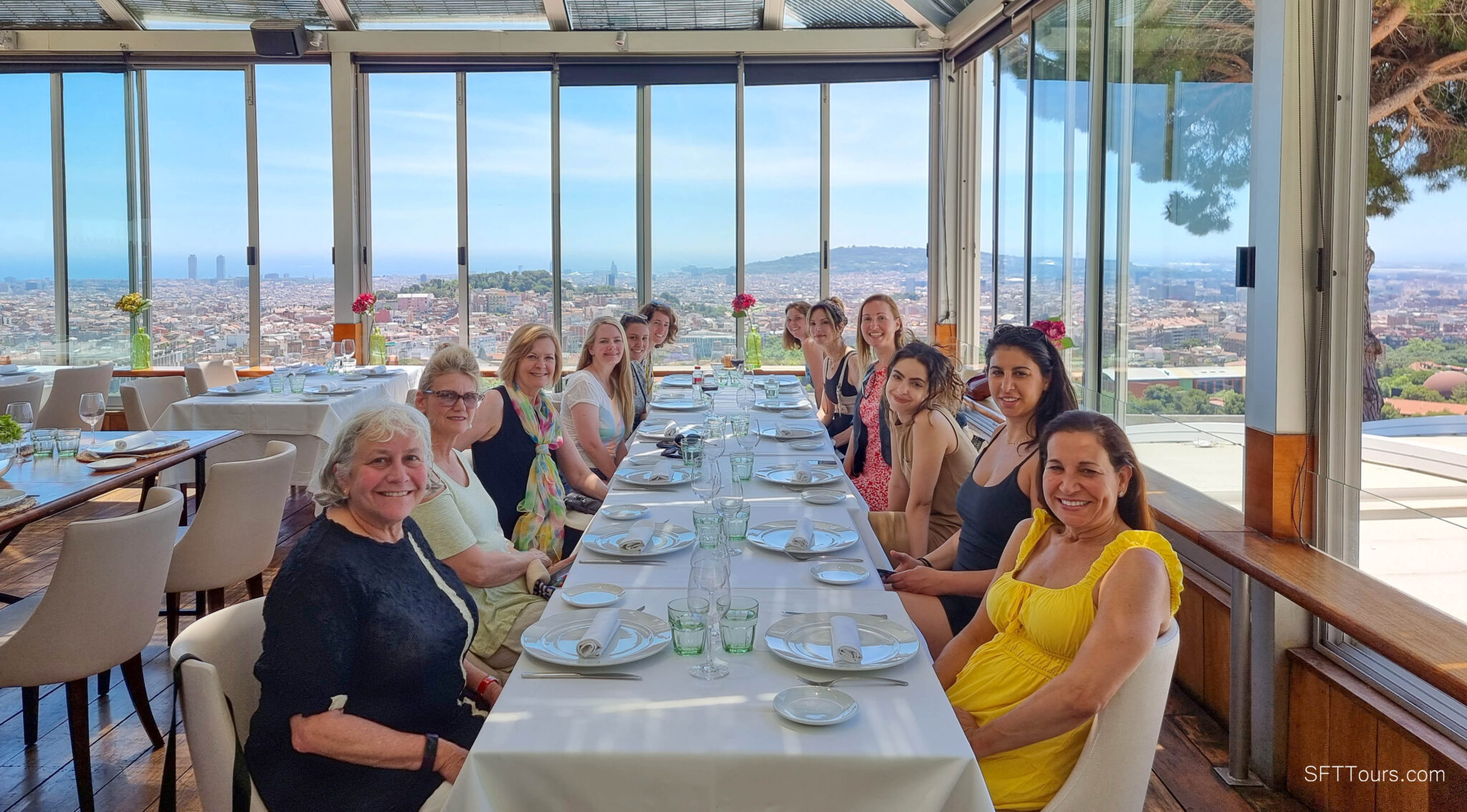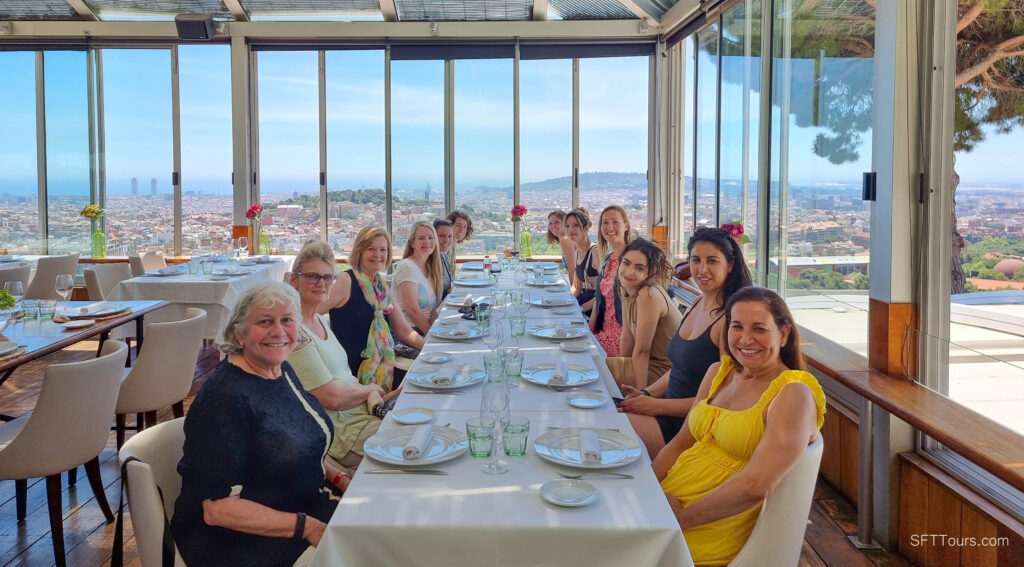 Day 3 : Practical Sex-ed Workshop, Park Guell, Panoramic Dinner
We will start the morning with a guided mindfulness meditation to set the tone for the day and continue with our practical sex-education session.
Practical sex education workshop: Today we will deep-dive into the concepts we learned about the day before.
Getting to know my vulva: Learning the basic anatomy we've not been taught, and discovering our own vulva inside and out.
Self-love: Learning to love ourselves as the basis for a fulfilling sexual life.
Masturbation sex education: Learning about the importance of masturbation and different ways of going about it.
Erogenous zones: What they are, where they are and what their role is.
Orgasms and female ejaculation: The elusive search for the female orgasm and the lesser known female ejaculation.
Fantasies: An in-depth look on the most common fantasies whilst we peek into our own imagination.
You will have a bit of free time for lunch and we will meet again in the afternoon to visit two of Barcelona's most stunning places, both of which are UNESCO listed world heritage sites: La Sagrada Familia and Park Güell.
La Sagrada Familia is Barcelona's most famous landmark and the most visited tourist attraction in Spain with well over 170,000 reviews on TripAdvisor.
The basilica is Gaudi's most exceptional project, and will take your breath away even though it remains unfinished. Trust us, the hype is well deserved.
Sagrada Familia's construction started in 1882 and was supposed to be finished in 2026 for the 100th anniversary of Gaudi's death. unfortunately, COVID put a dent in this goal and the completion date is now unknown.
Why is that? Because La Sagrada Familia is built with donations and the profits from the sale of tickets, therefore, it relies on tourists for its financing.
Gaudi took over the project from its original architect in 1883 and decided to fully devote himself exclusively to it in 1914. He eventually moved in to the offices in the complex until his death in 1926.
We will start our visit with an explanation in front of the basilica's 2 main facades, which are a work of art, and then go inside for a guided tour with Ariadna.
The allegories and representations of nature inside the nave will leave you speechless. The kaleidoscope of light pouring into the space through the rainbow stained glass is like something you've never seen before.
Park Güell is an emblematic landmark of Barcelona and Catalonia. It is one of the most famous of Gaudi's works and part of his UNESCO World Heritage Site listing.
This beautiful park is a 20 hectares garden located on the hills above the city, about 30min drive from the city center.
It was originally designed by the architect for his main patron and sponsor, the Güell family, as a model of residential development with houses set among greenery and stunning views of the city.
Sadly, the project never received the interest expected and the bourgeoisie did not take to the idea of moving to that part of the city, so after developing a couple of model houses, the project was abandoned.
Nonetheless, the park showcases the famous Catalan architect's imagination and is a great representation of his magical creations, not to mention that its location lends itself to stunning city views.
With our skip the queue tickets, we will go straight in and walk up to the balcony to enjoy the beautiful panoramic views of the city.
We will walk through the paths and admire Gaudí's work, his architectural precision and his sensitivity and love for nature as we listen to Ariadna's explanations and see the sun set.
We will have some additional free time to explore the park and get lost in its many spots, such as "The 100 columns room".
After our visit, we will drive to a fantastic nearby restaurant with incredible panoramic views of the city.
Relaxing under the shade of Mediterranean pine trees, we will share plates and discuss Gaudi's indisputable talent with killer views of the city as it lights up for the evening.
Inclusions: Breakfast at the hotel, mindfulness meditation session, 3-hour sex-ed workshop. Transportation to / from Sagrada Familia and Park Guell, skip the line entry tickets and guided tour of both, panoramic dinner with wine.
---
Day 4 : Spa, Sex Shop Visit, Sabrage, Sangria and Charcuterie Board Making
This morning will be all about self-care and me-time.
Spend time at the thermal indoor heated pool, the sauna, the cold shower or the steam bath followed by a body massage.
Note: In 2024 we will go to Aire Barcelona ancient baths.
You will have time for lunch or any last minute shopping or relaxation before we meet again for a visit to Spain's first sex shop, Kitsch, opened in 1978 just after the death of Dictator Franco.
All about pleasure and sexual wellbeing: Adeline opened Spain's first Sex Shop at a time when sex was taboo and censure rife.
She has since been a fervent female empowerment and sexual activist and has campaigned for many of Spain's changes, including adding the words "Sex shop" as an economic activity. She was also the co-founder of Barcelona's Erotic Film Festival, now 30 years old.
We will talk to her about female empowerment and the evolution of sex, pleasure and how women have embraced their sexual freedom through the last 5 decades.
Adeline and Daphne will host a workshop where you will learn everything you ever wanted to know about sex toys, pleasure and sexual wellbeing.
We will dispel myths, learn about the health benefits of sex, the many different kinds of sex toys, and their therapeutic uses, beyond pleasure, for every stage of life.
We will also talk about periods, menopause and sexual health and wellbeing in a holistic manner.
The group will then split into two by age so that Adeline and Daphne can each focus on the needs to women based on their stage of life and recommend toys and ways to leverage them to improve their health and sex life.
You will then have time to ask everything you ever wanted to know in a shame-free and safe space.
Finish by browsing the shop, asking Adeline or Daphne any questions and finding a favorite product. We will give you a 100EUR voucher to use to take it home.
After the visit, we will head over to a female owned bodega for a sabrage, charcuterie board and sangria making workshop.
Sabrage is the art of opening a bottle of champagne (cava in our case) with a sword (sabre in French). Not only is this fun but it is also incredibly empowering to do.
Armed with the knowledge and tips from our master, Zara, you will uncork your own bottle which we will then turn into sangria as we learn everything there is to know about this famous drink.
During the workshop, we will also design our own charcuterie boards filled with all kinds of Spanish cold cuts and cured meats (vegetarian options available).
Show off your newly learned skills at your next party and impress all your guests with beautiful boards.
We will of course eat our creations and wash it down with the wonderful sangria we prepared.
Inclusions: Breakfast at the hotel, spa access and treatment (facial or massage), visit to sex shop and sexual wellbeing / sex toy workshop, 100EUR voucher to buy a product of your choice, transportation to sabrage and back to the hotel, sabrage, sangria and charcuterie making workshop, dinner.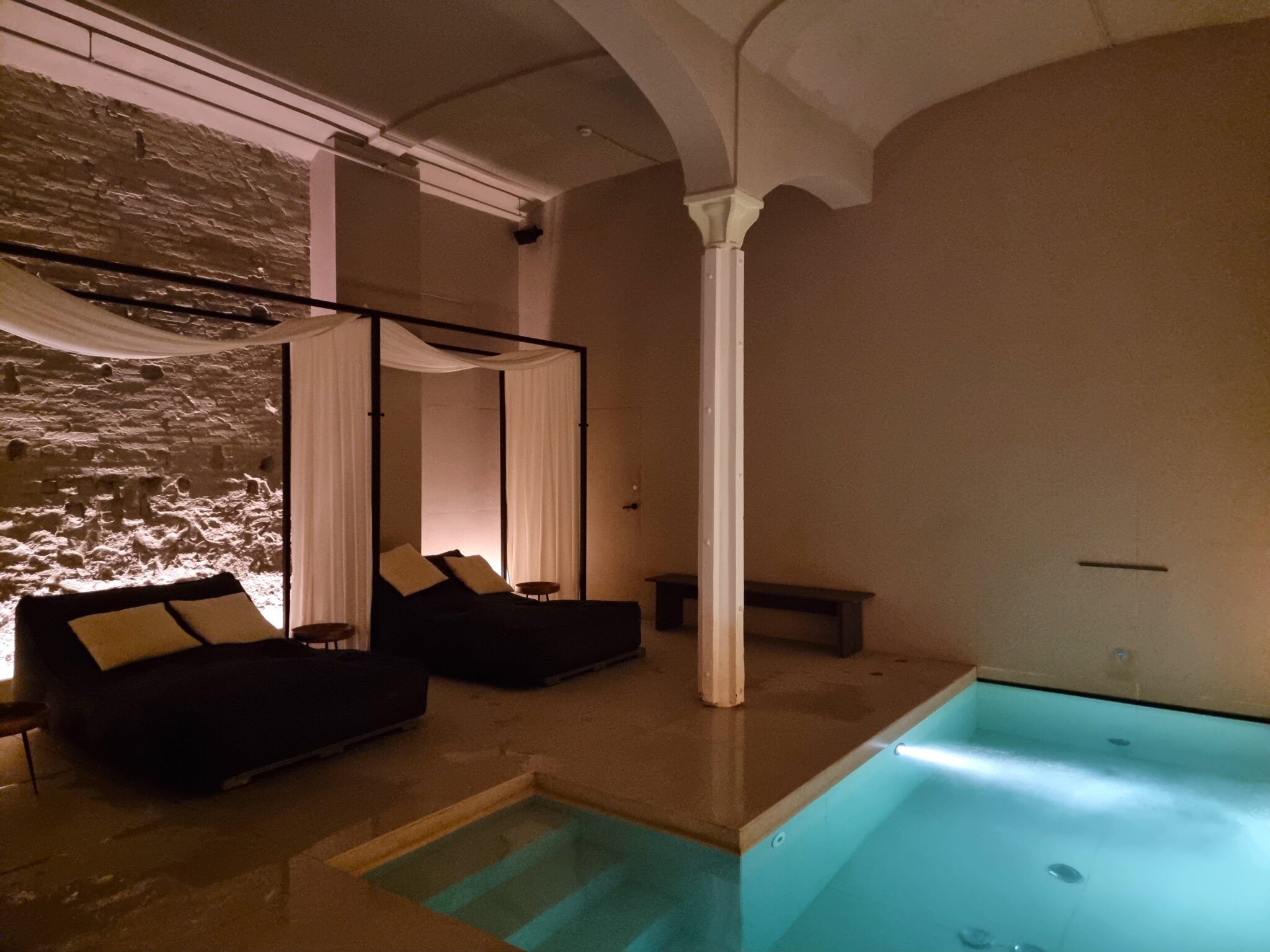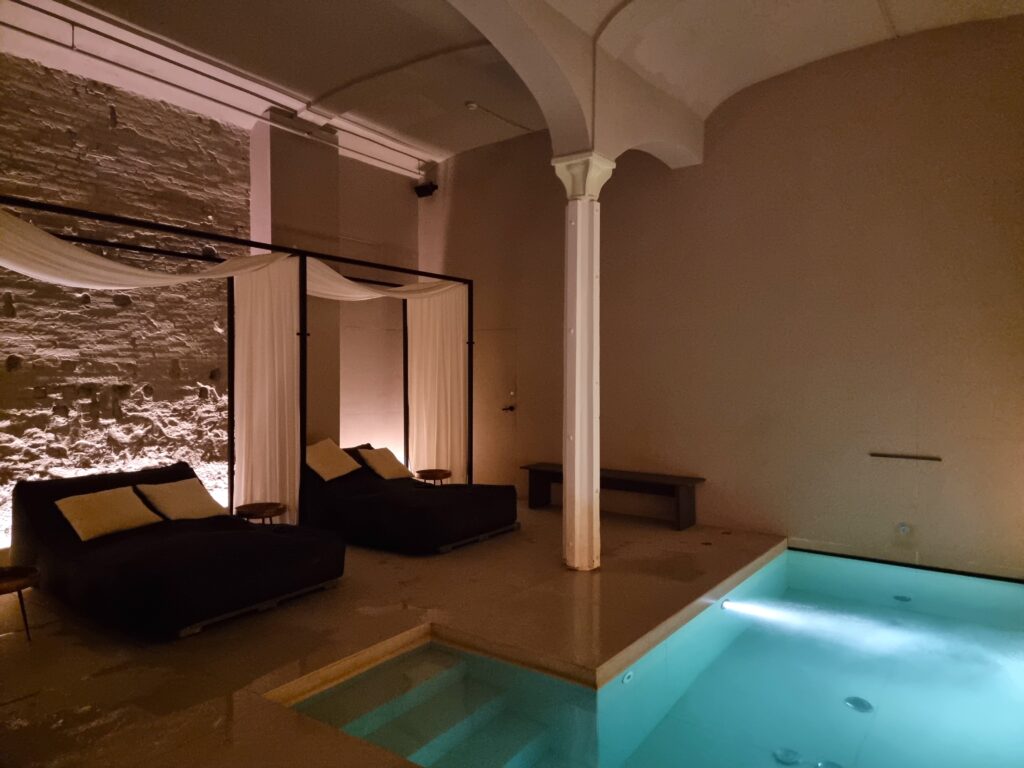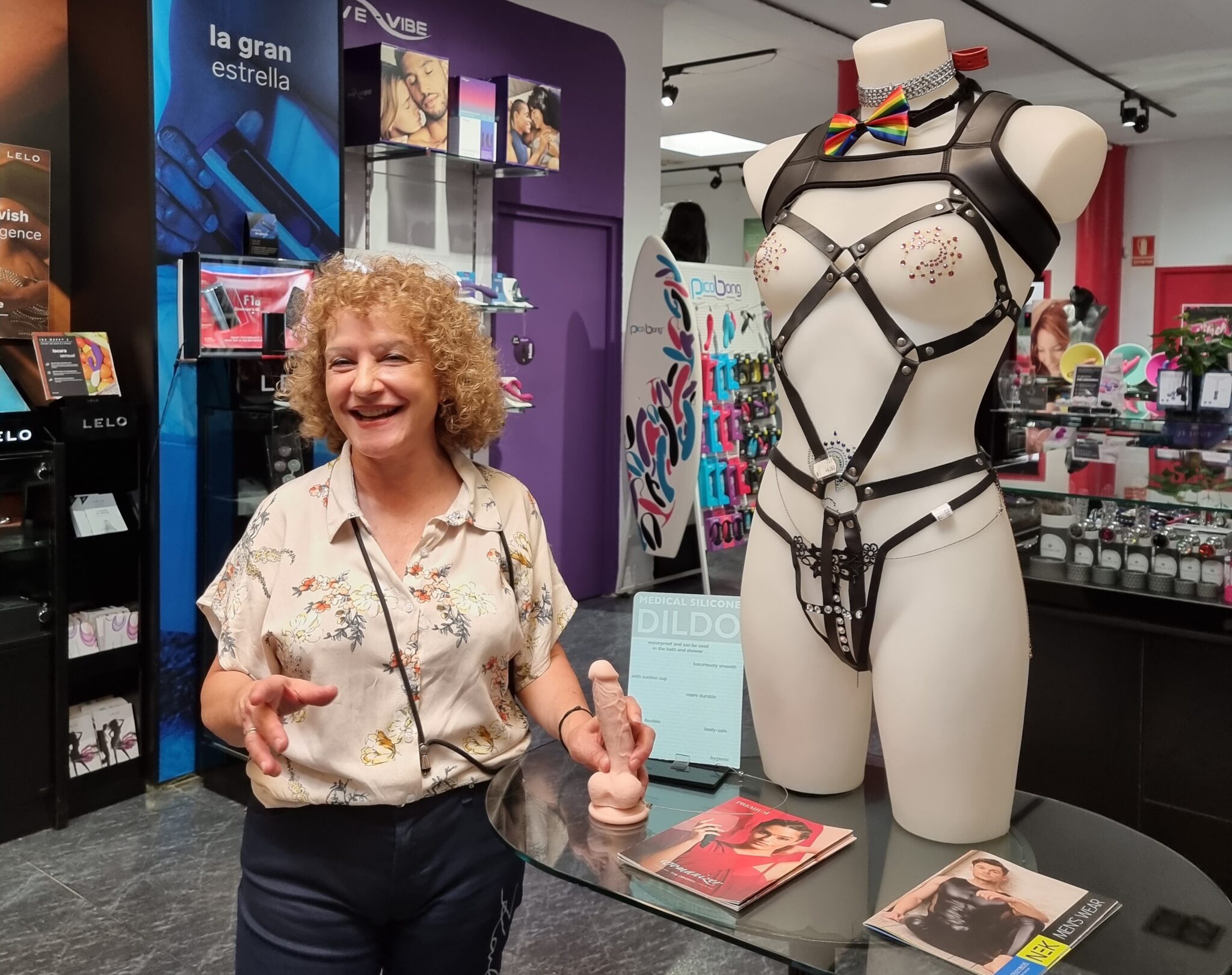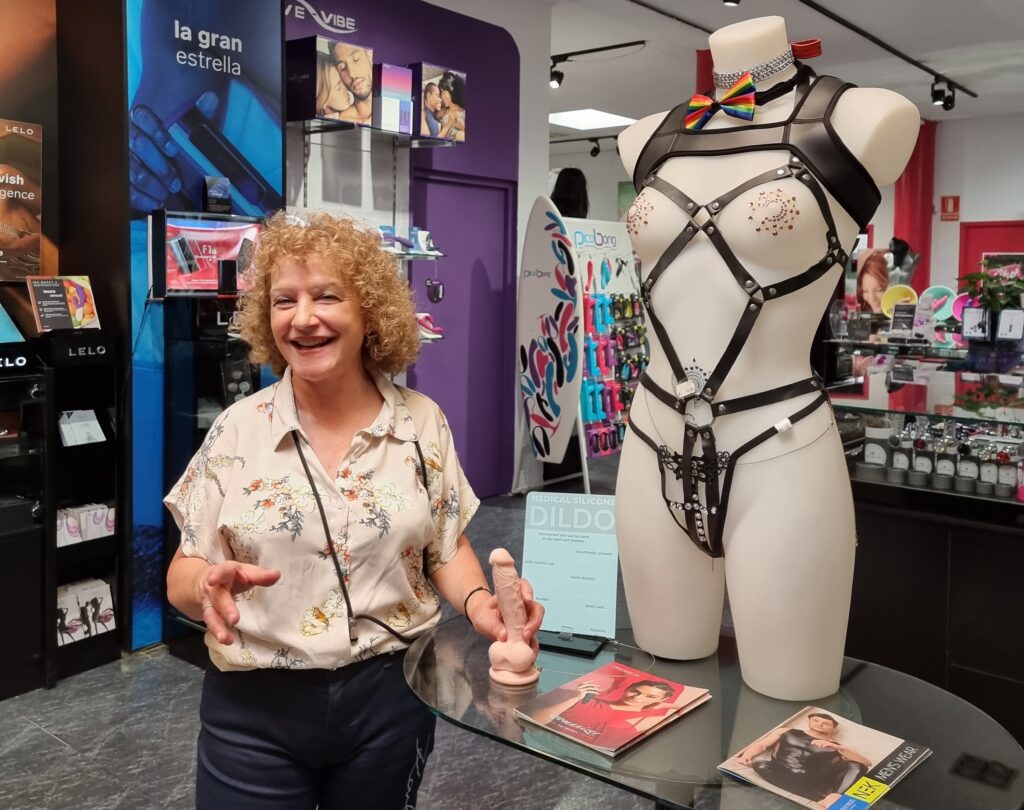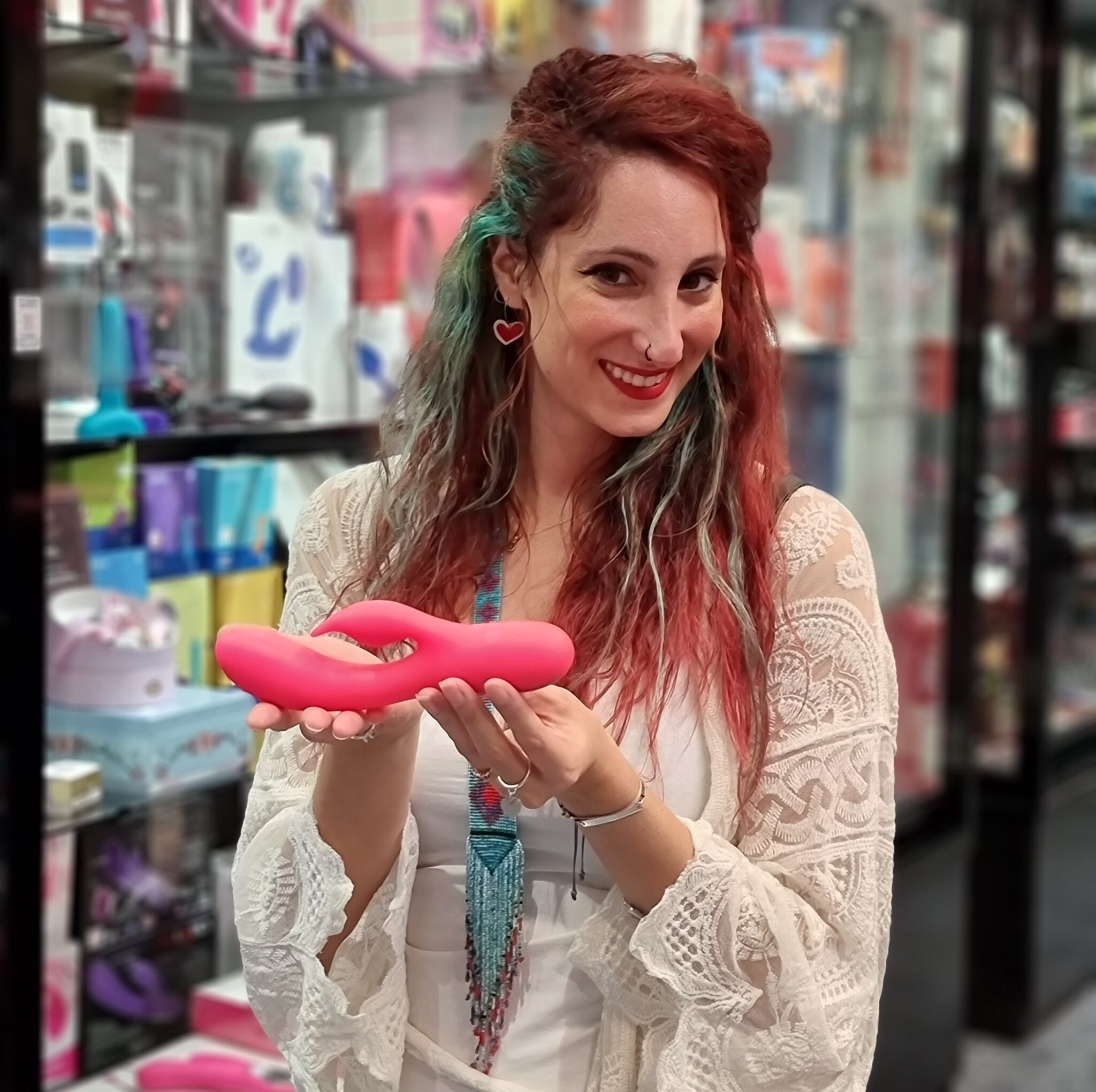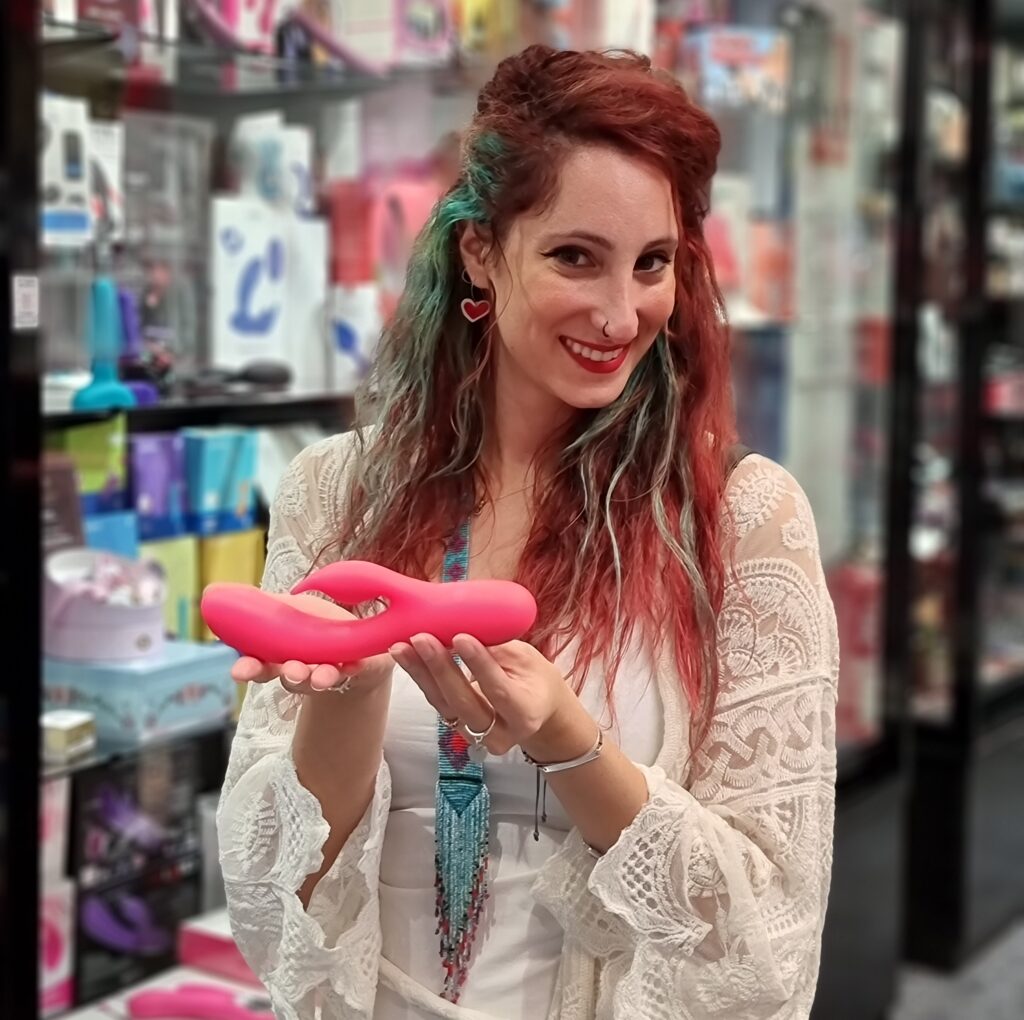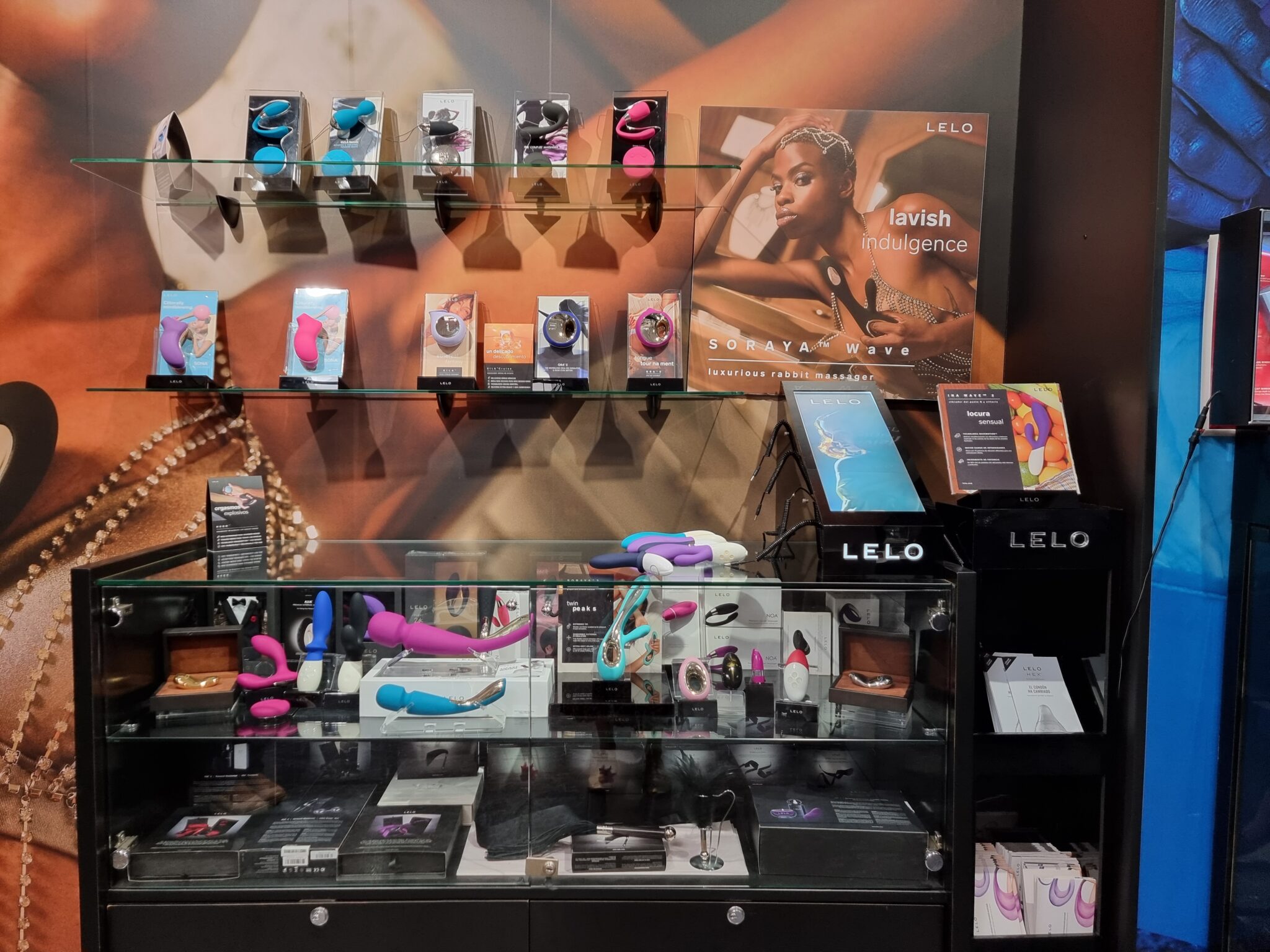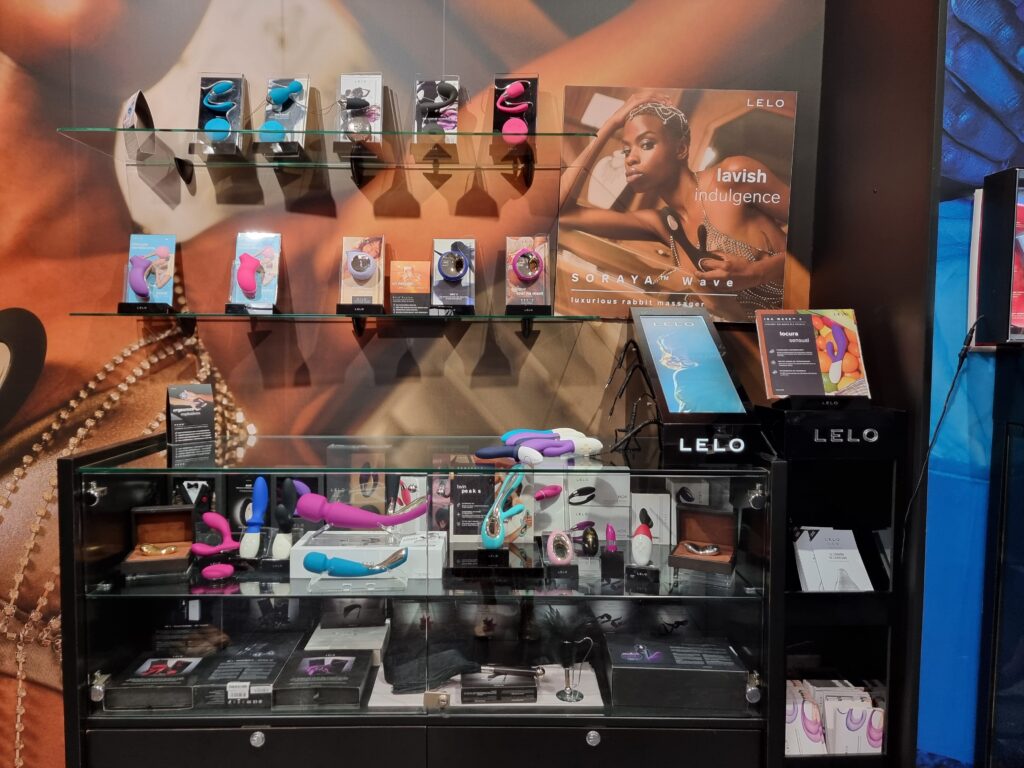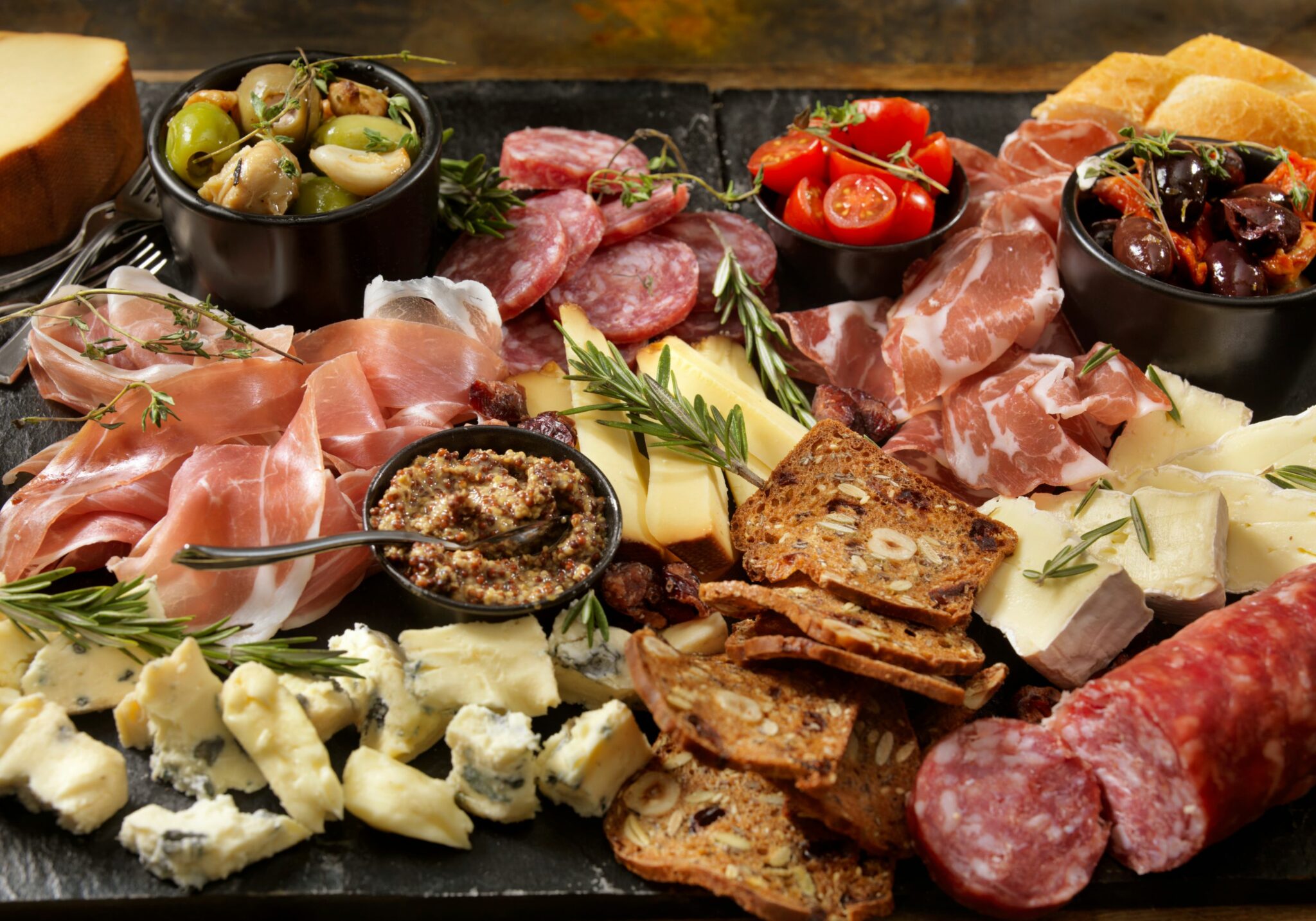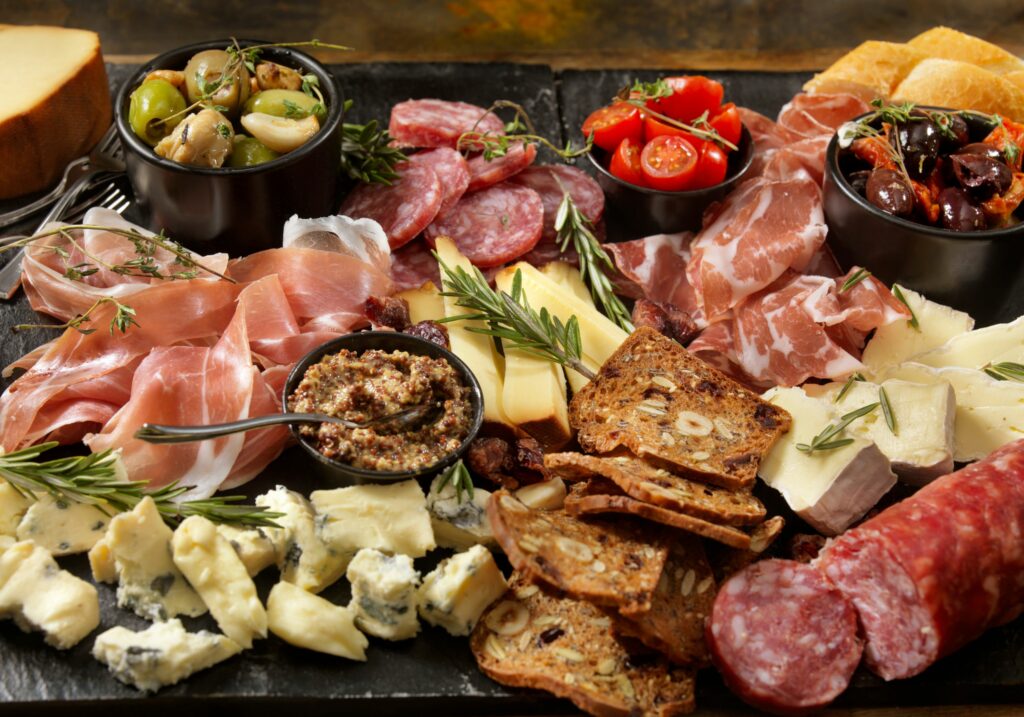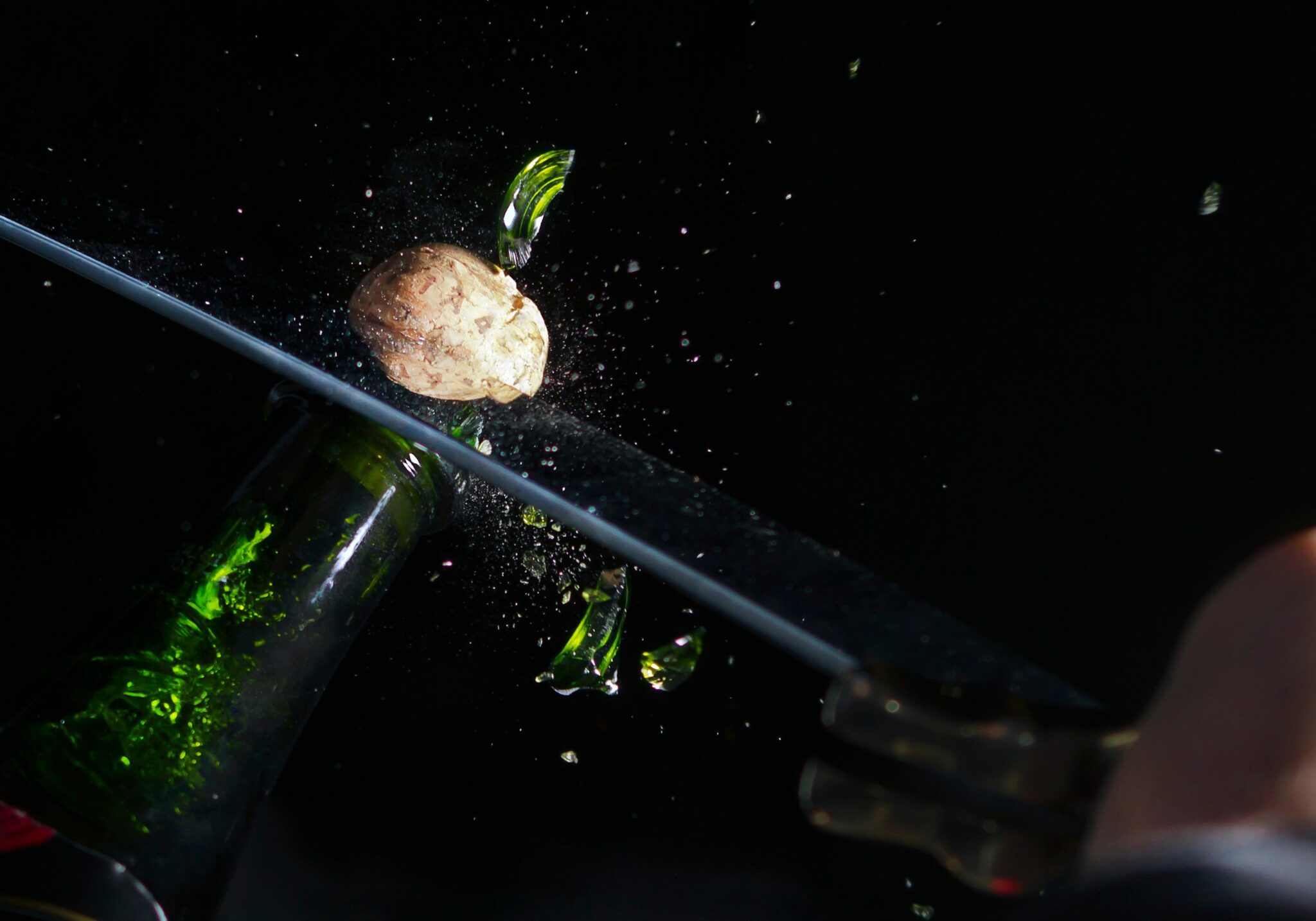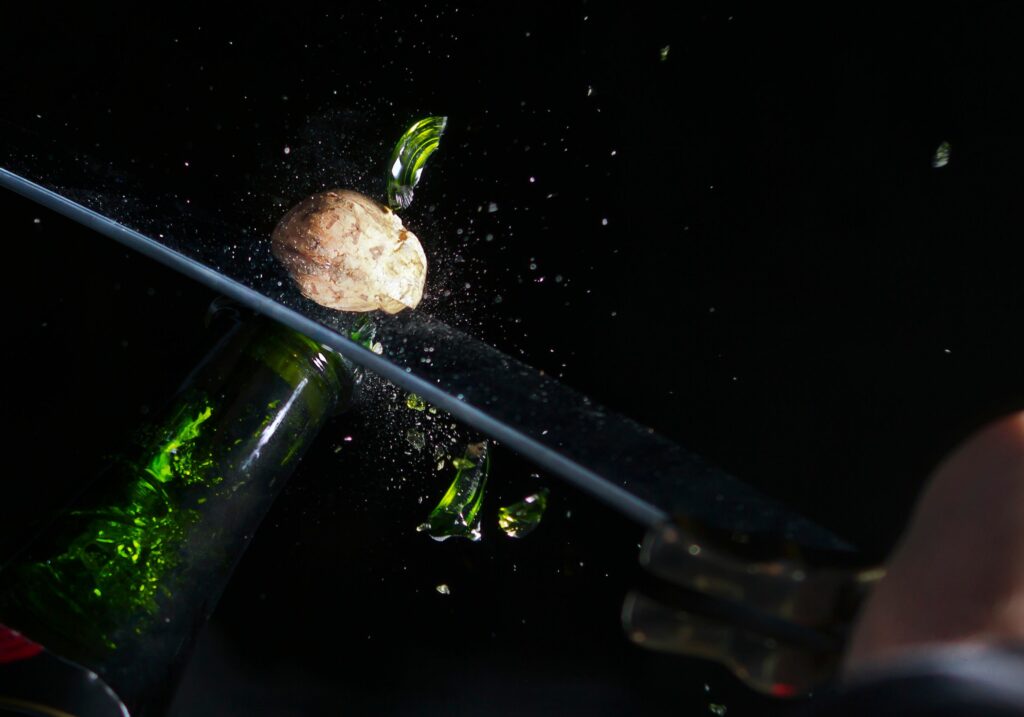 ---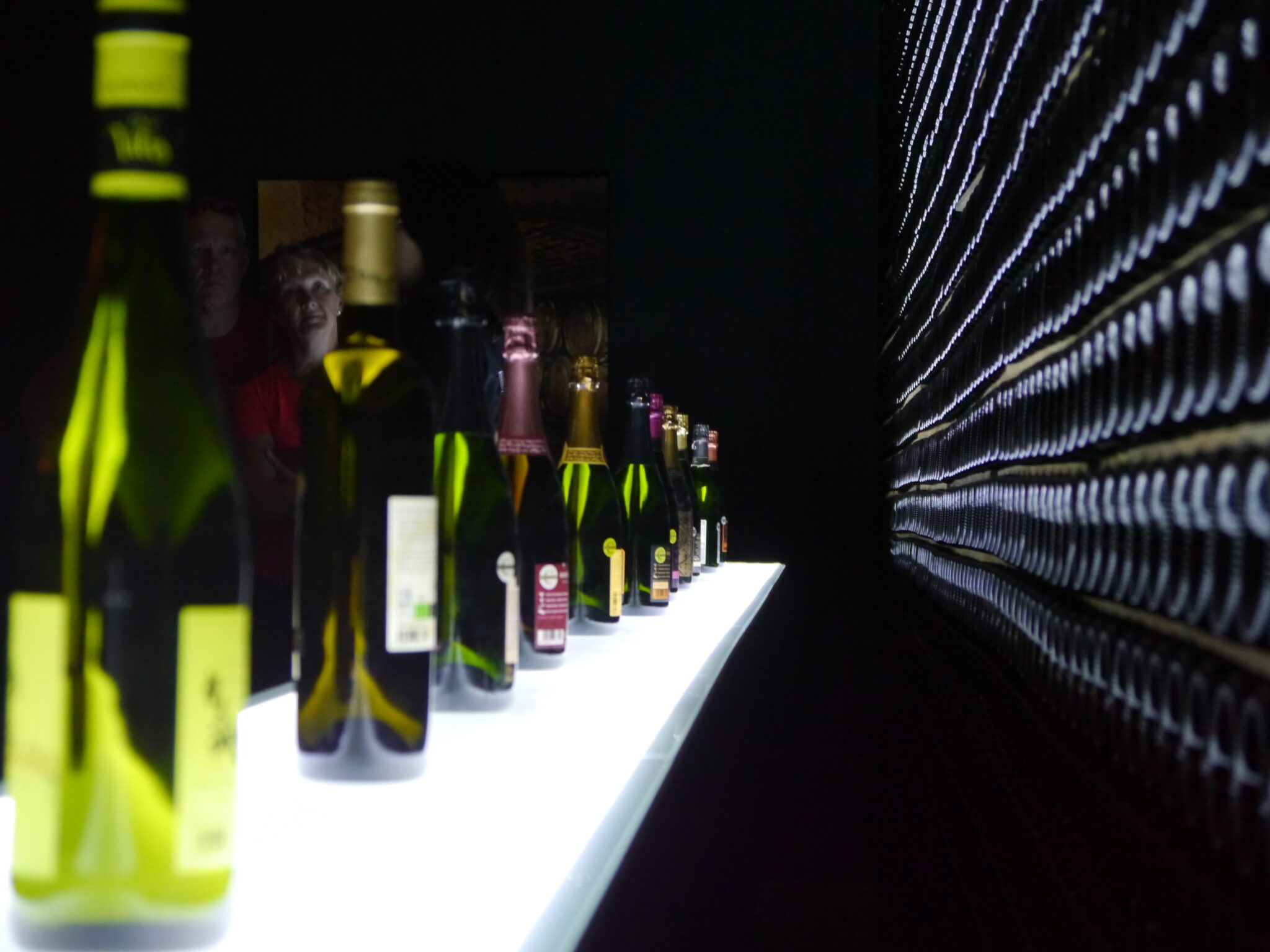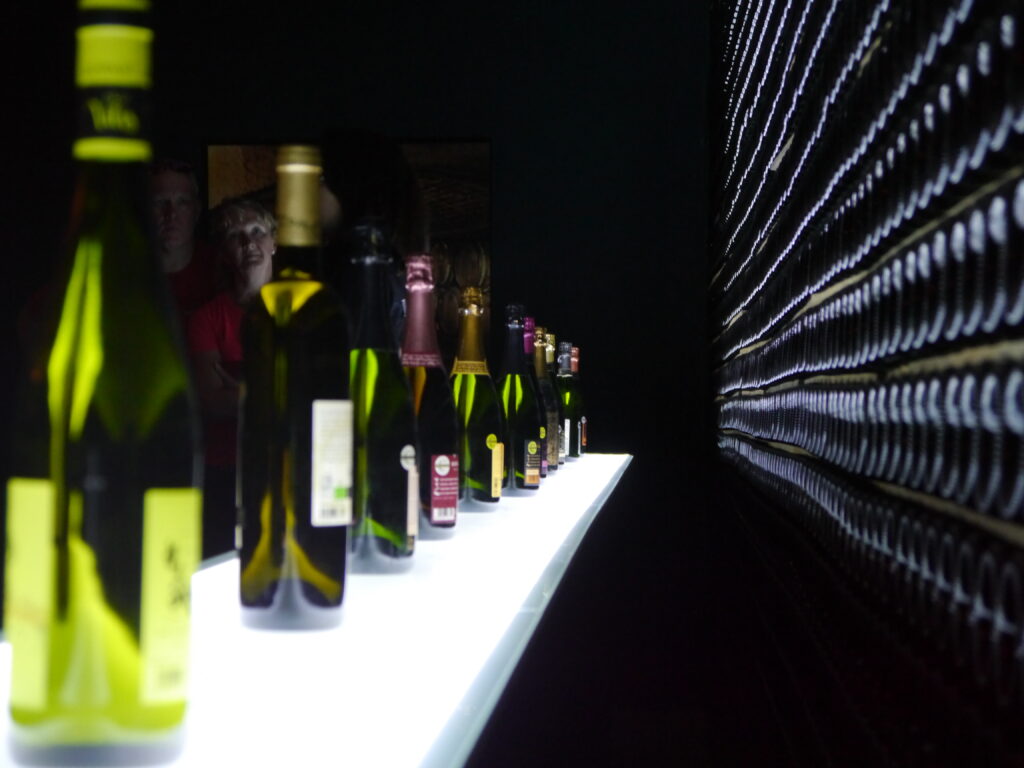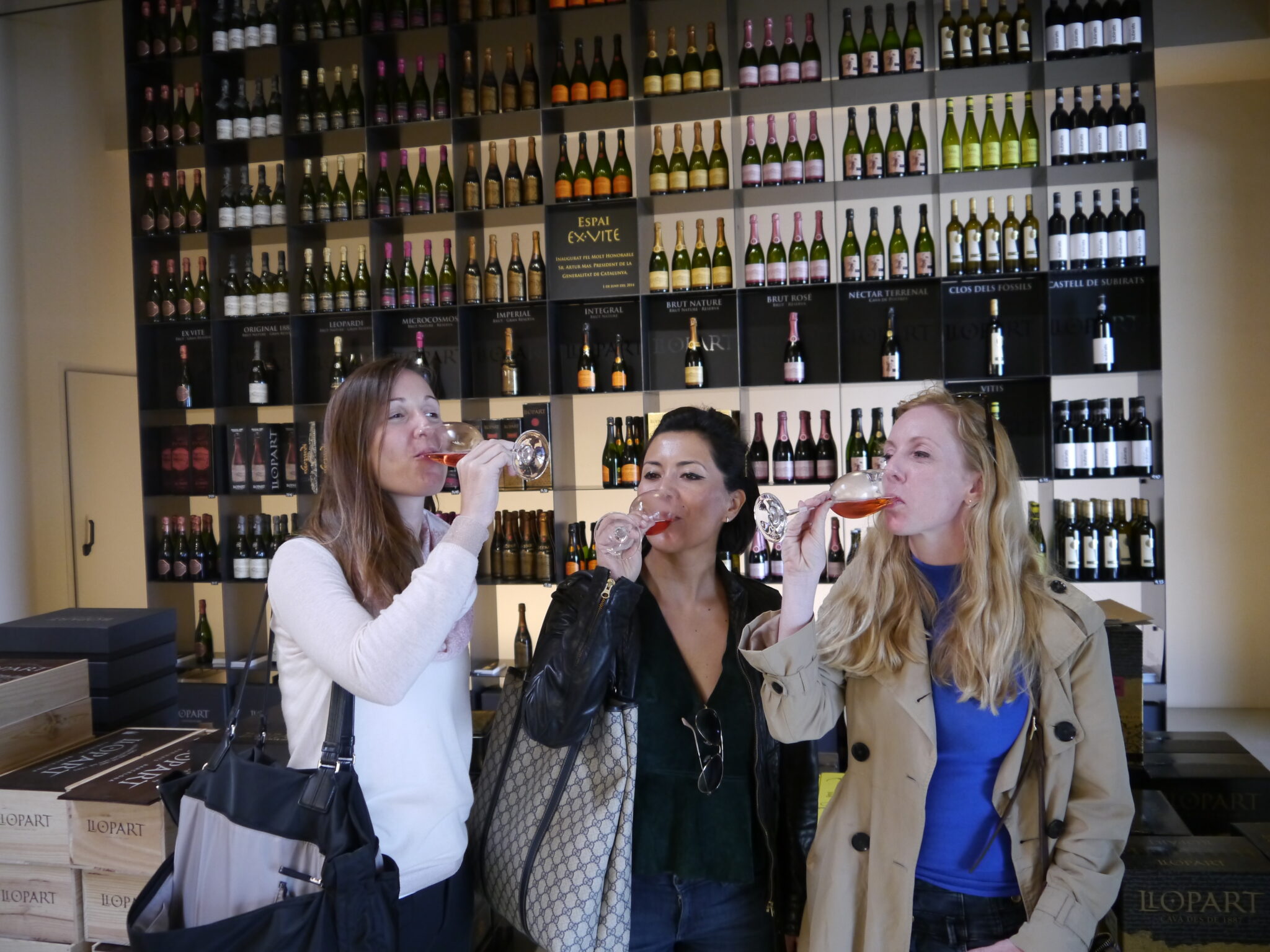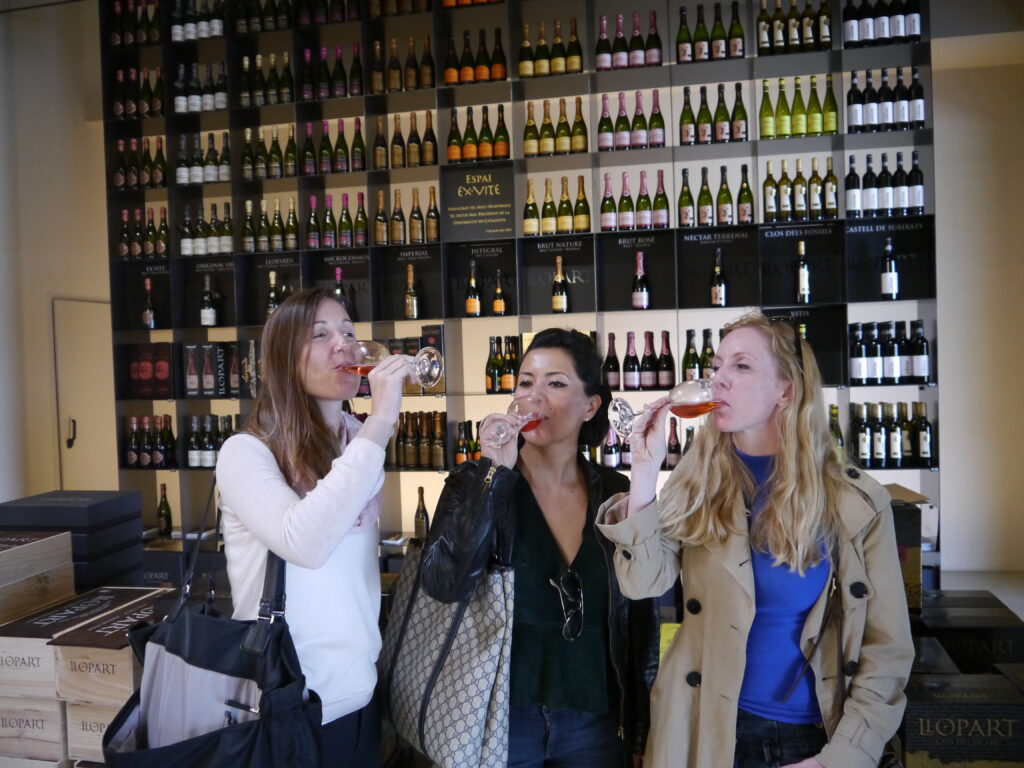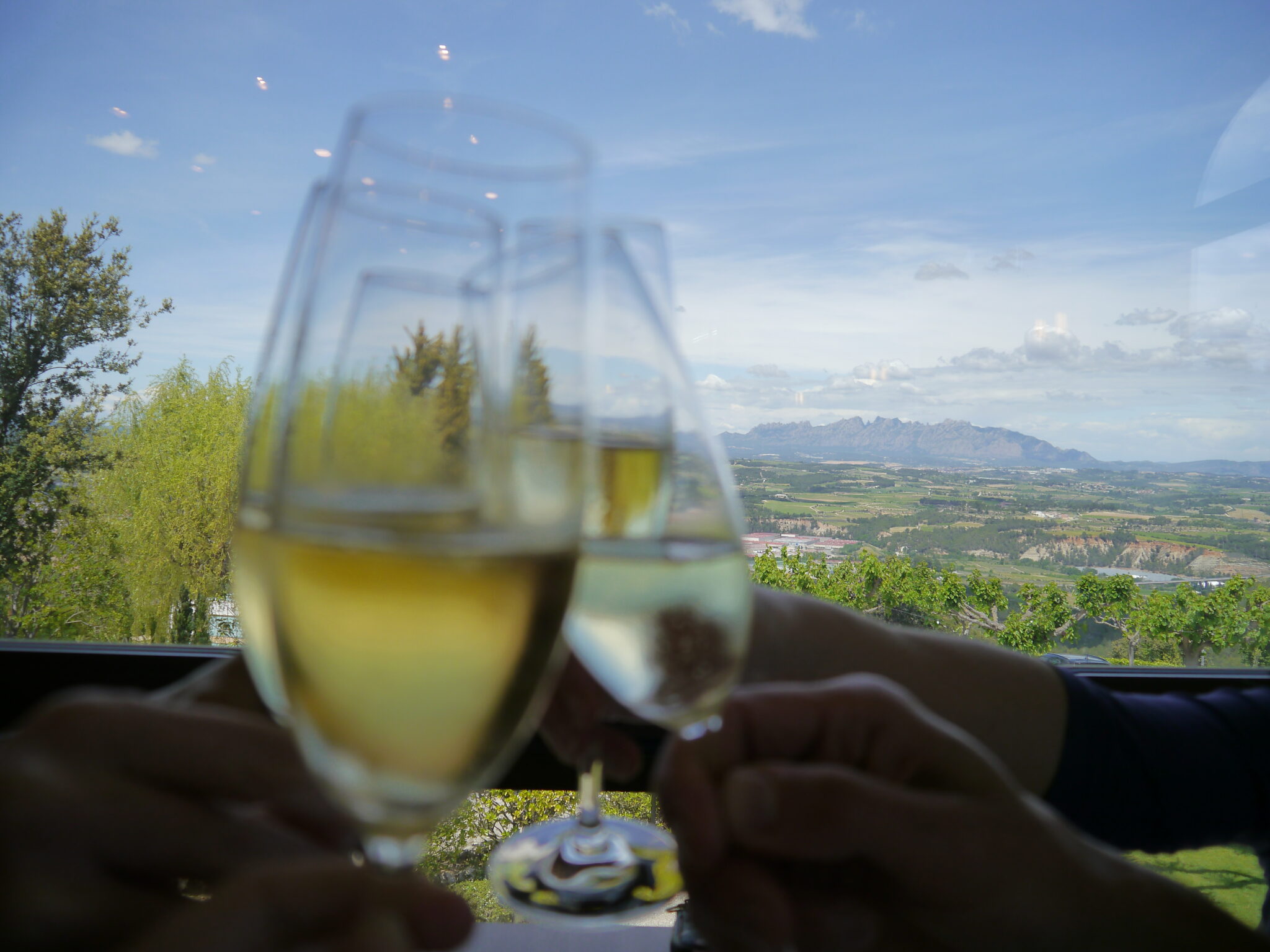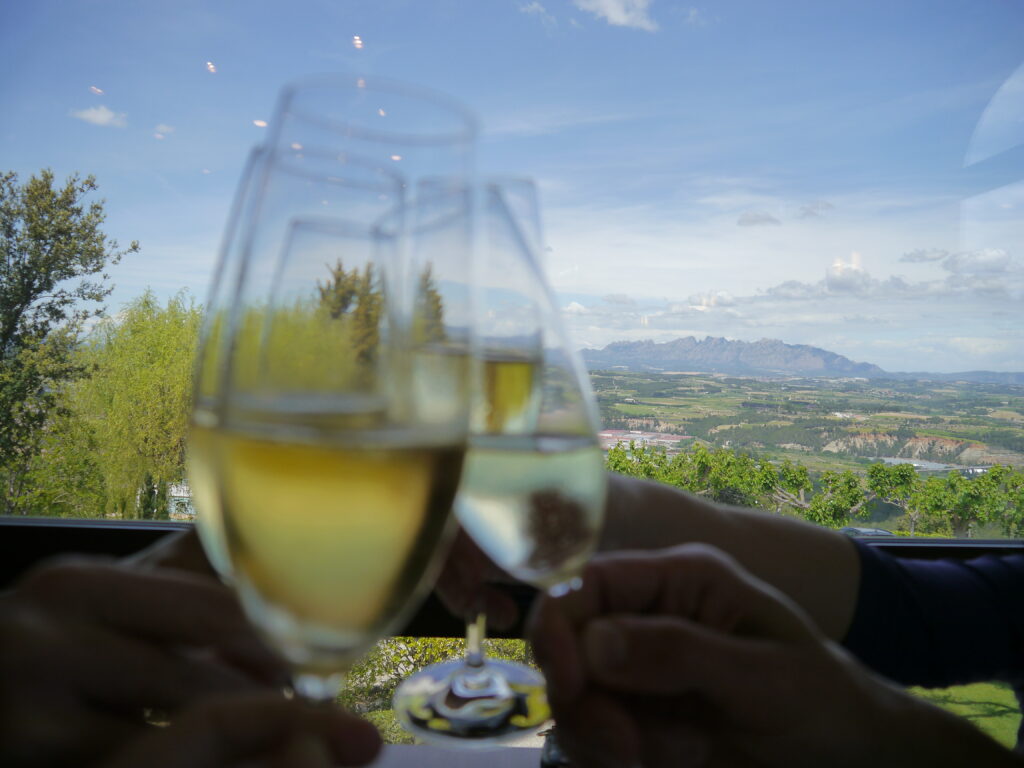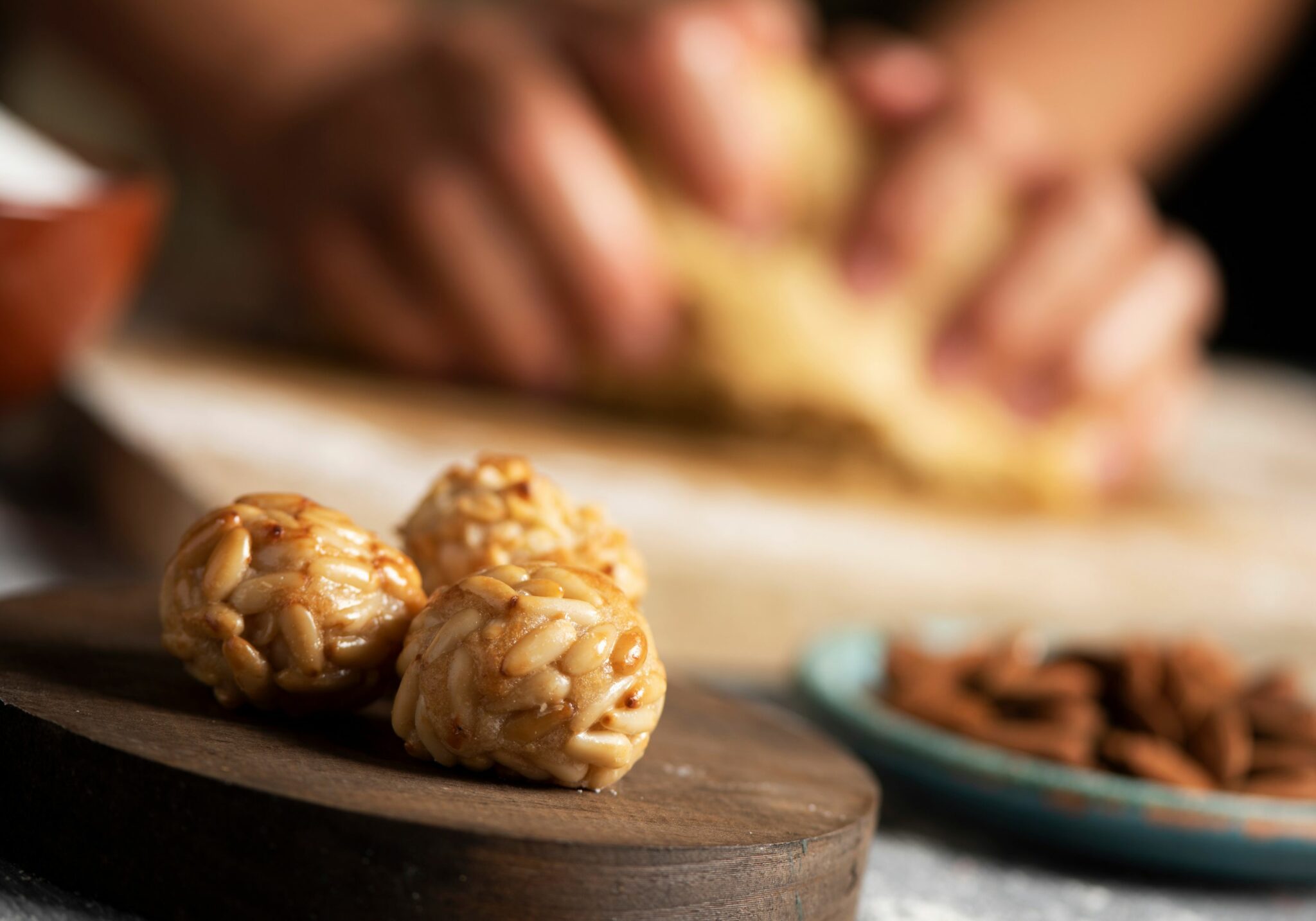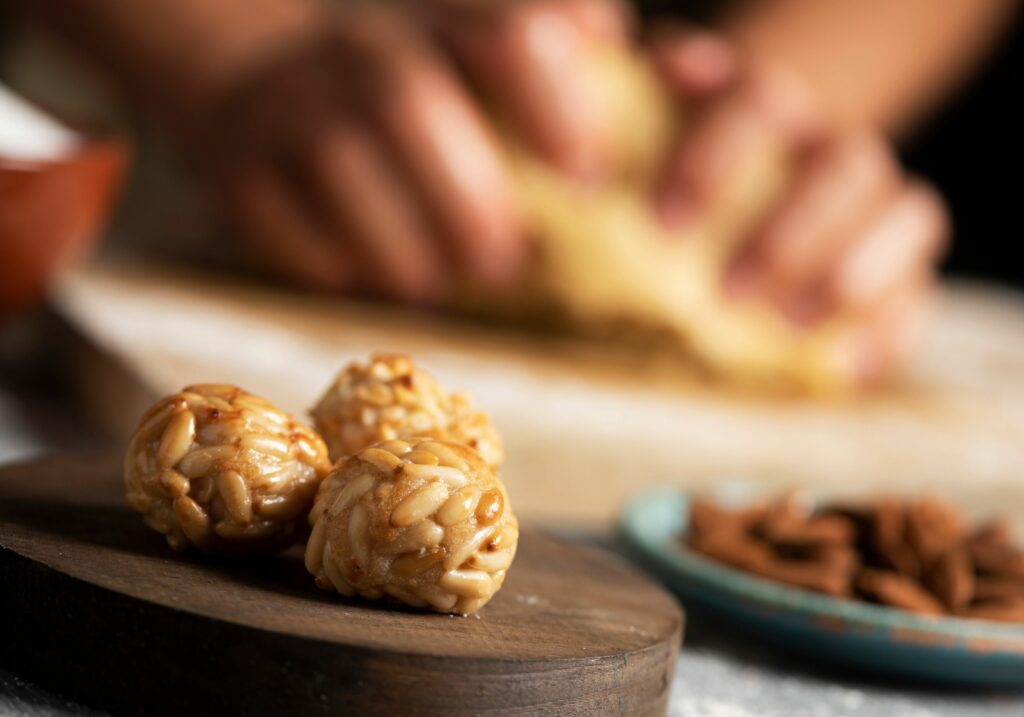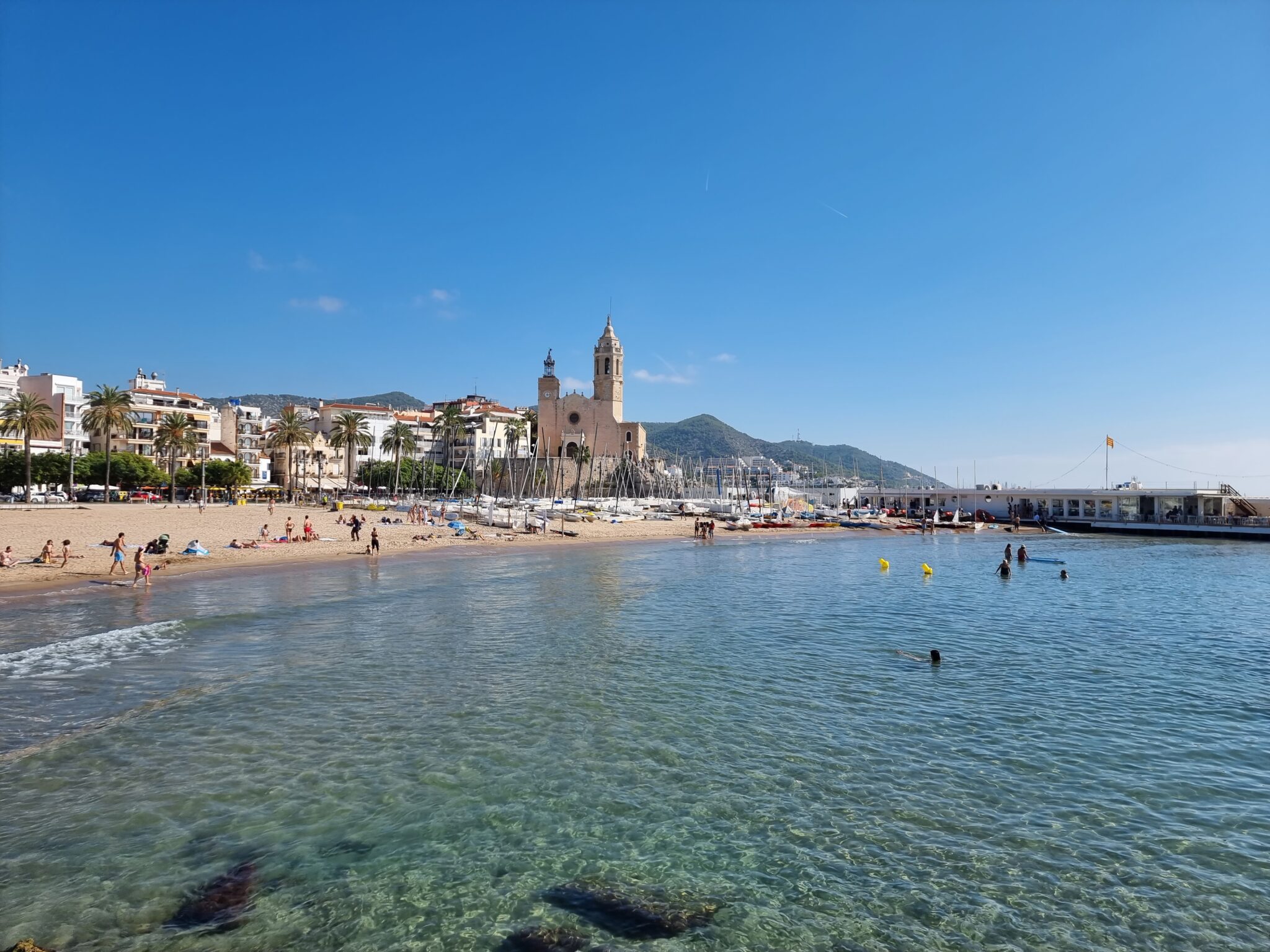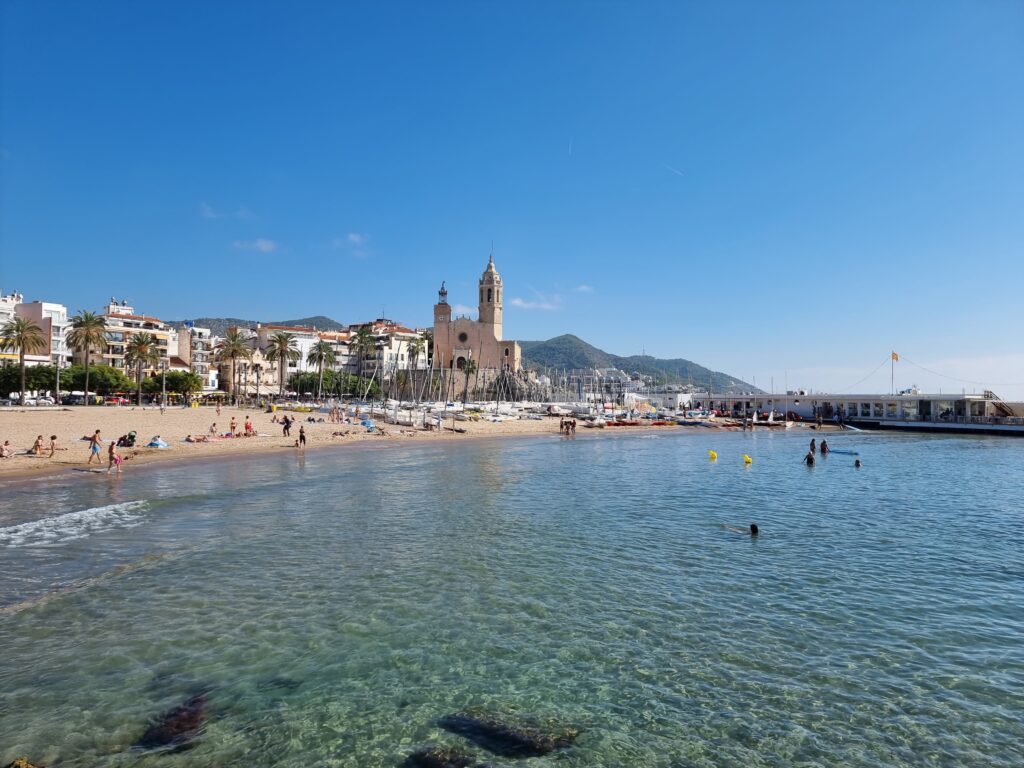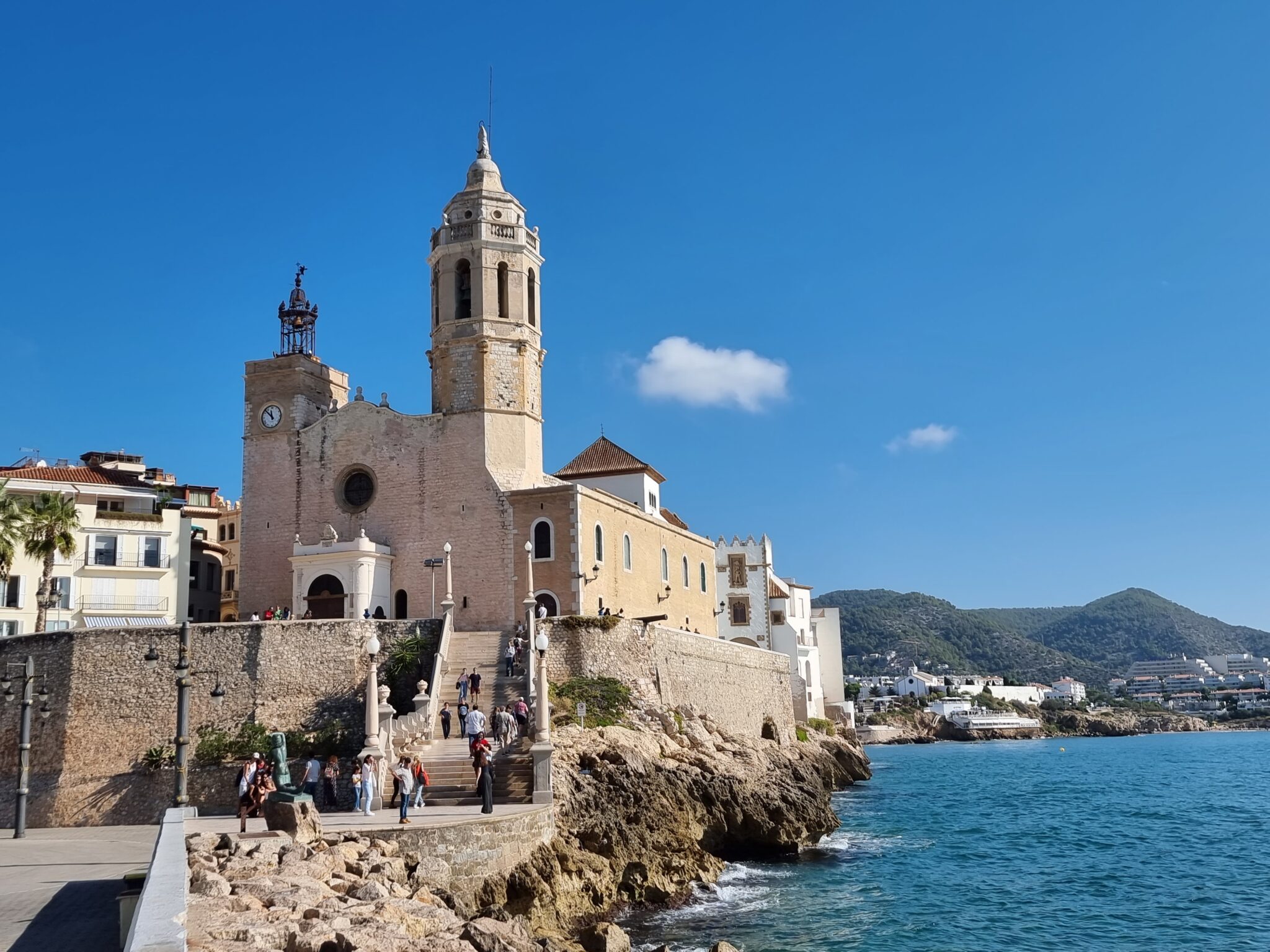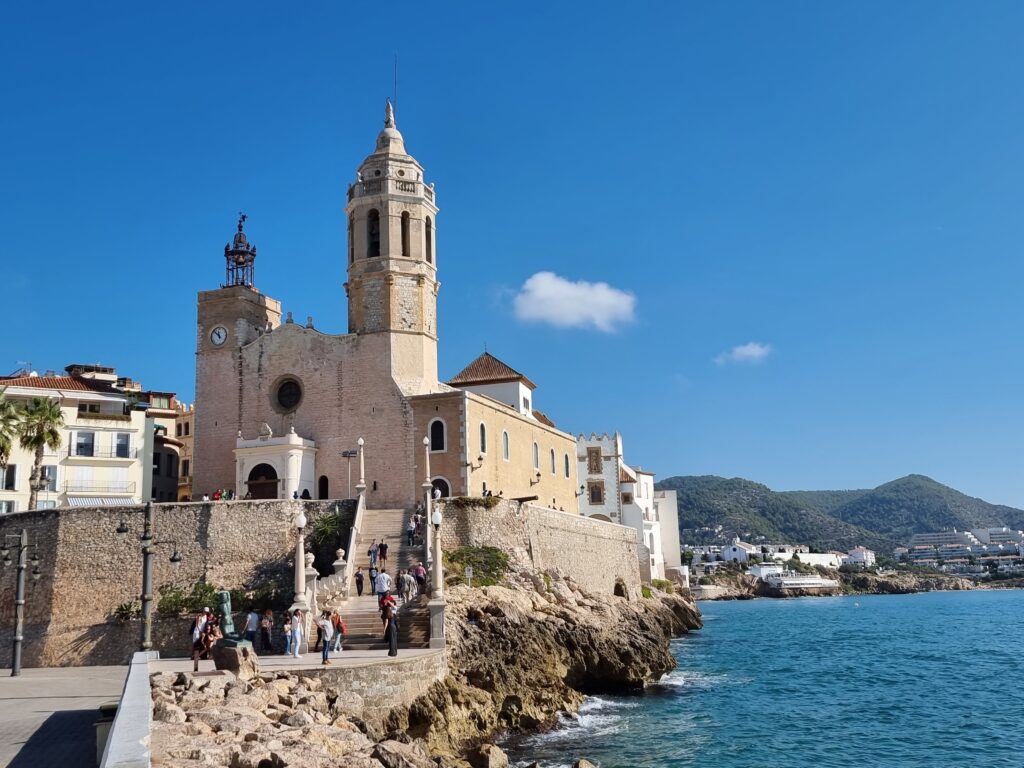 Day 5 : Wine Region, Farm Life, Sitges
Today we will spend the day outside the city in the Penedes wine region, where cava comes from.
We will enjoy a day in the countryside, by the sea and among the vineyards and farm life.
We will start the day at Caves Llopart, today the oldest family-owned cava making business in the Penedes region for a private premium tour of the vineyards, the cellar and the house.
Caves llopart has been making cava since 1887 and the family has been growing vines since the 14th century.
The winery is located in a privileged position with views over the holy mountain of Montserrat and is on its 26th generation of winemakers.
We will enjoy a "pica pica" wine tasting with superb views over Montserrat and learn everything about cava making, Catalunya's answer to champagne, and about this family owned winery.
After the visit, we will get back in the minibus for a short drive to the farm house of our Co-Founder's sister, for a fall-themed lunch, olive oil tasting and panellets making workshop.
Panellets are a typical sweet eaten exclusively during the month of October when Catalunya celebrates La castanyada, the equivalent of Halloween.
Instead of scary outfits, Catalans make almond cookies covered in pine nuts and eat roasted chestnuts and sweet potatoes.
Panellets are traditionally made on the 31st of October though they can be found across Catalunya during the whole month of October.
The dough is made with ground almonds, sugar and egg and then baked in the oven to acquired a slightly golden look.
We will learn how panellets are made and decorate our own, then visit the farm to learn more about olive oil making, mushrooms and farm life.
Fall is the season for mushrooms so our lunch meal will be mushroom themed.
Most mushrooms are seasonal and grow wildly in the forests of Catalunya. You can never predict how the year will be and if there will be many of few (for example, 2022 has been a terrible year for mushrooms!).
It is typical for Catalans to spend fall weekends going out to the forests in search of mushrooms. In our case, we will get to enjoy them without the forest adventure.
Fall is also the season when the new olive oil is produced. Olives are picked and then pressed immediately for this liquid gold to be freshest.
We will learn all about olive oil making and taste a few kinds of virgin, extra virgin and regular olive oil, see if you can tell the difference!
Lunch will be accompanied by wine made by Mar's father in the winery nearby.
We will top our meal by savoring our panellet creations which will have been baked while we had lunch, paired with home made desert wine.
After lunch, we will drive to the bohemian and open-minded coastal town of Sitges, famous for its LGBTQI+ friendly vibe, the International Fantastic Film Festival of Catalonia founded in 1968 and which will be taking place during our tour, and its 3km of golden beaches.
Fun fact: Sitges is the birthplace of Bacardi, the founder of the famous rum was born in this town.
We will start with a walking tour guided by Mar (who lives locally) and Aridna, followed by free time to take photos, walk the long seaside promenade like the locals do, shop, have an ice cream or a vermut by the beach, or enjoy an early dinner.
We will meet again in the early evening to drive back to Barcelona, about an hour away.
Inclusions: Breakfast at the hotel, transportation for the day in a private minibus, premium private visit at Caves Llopart, panellet making workshop and fall-themed lunch with wine at farm house, walking tour of Sitges.
---
Day 6 & 7 : Palau de la Musica, Chocolate & Sweets Tour, Farewell Dinner
After breakfast, we will visit one of the most beautiful buildings in Barcelona and one that is often overlooked.
El Palau de la musica Catalana was finished in 1908 and designed by one of the most famous Modernisme architects, Lluís Domènech i Montaner.
It was conceived as a music hall and remains so, hosting concerts and performances throughout the year in a wide array of genres, from opera to flamenco.
The main hall is a stunning piece of art crowned by a stained glass tear-shaped chandelier that will leave you speechless.
Our guided tour will take you through the main room of the hall and the colorful balcony.
The day will continue with a Sweets & Chocolate tour of the Gothic Quarter.
Note: In 2024, we will visit the 400-year old Christmas market that every year opens in front of the Cathedral and learn about the many unique traditions that make Catalunya unique such as the "pooping log" or the "caganer" figuring of a pooping shepherd.
Barcelona is home to many 100-year old stores, among them, several sweets shops, bakeries, "granges" and "xocolateries", or hot chocolate stores (yep, we have places entirely devoted to chocolate!).
We will taste all sorts of sweets and chocolate items, including "xurros" and see how they are made before we dip them into hot chocolate.
We will visit a store that sells sweets made in convents and nunneries across the country, a chocolate shop that makes the best truffles, a bakery that has been around for more than 100 years and makes it own candy (and many other delicious pastries), and a store that makes the nougat that everyone eats for Christmas in Spain.
Come with your stomach empty and be ready for your senses to be stimulated as we will also taste the sweets.
After the tour, you will have free time before we meet back for dinner to explore the city on your own, do some shopping, relax by the rooftop pool, etc.
During your free time, we recommend:
Hospital de la Santa Creu i Sant Pau: This UNESCO-listed site is the largest Art Nouveau complex in the world and operated as a hospital from 1916 until 2009 when the medical facilities were moved and the buildings were converted into a monument. The breathtaking site is made of 12 pavilions facing a courtyard and is Barcelona's best kept secret.
Casa Batllo: After Sagrada Familia, this is Gaudi's most famous and most visited site. The dragon house, as it is casually known, is an incredible building and the AR self-guided tour is a must. Take a walk through the various rooms and be immersed in Gaudi's world.
Palau Guell: A very underrated and lesser known building in Barcelona that was the residence of Gaudi's main sponsor. Inside the unassuming grey concrete building of La Rambla lies an absolute gem of a building that most visitors miss.
We will reconvene in the evening for a farewell dinner in our private space.
Dinner will complete our week of sexual and erotic development by bringing the ultimate in confidence and self-love, a private Burlesque show.
After the performance, the dancer, who is also a burlesque teacher, will join us for dinner and share her journey and the feeling of empowerment that come with being a burlesque performer. Ask any questions you want.
Inclusions: Skip the line tickets for El Palau de la Musica with guided tour, sweets and chocolate tour, farewell dinner with wine and private burlesque show with Q&A.
On day 7, breakfast will be served at the hotel and you will make your own way to the airport for departure.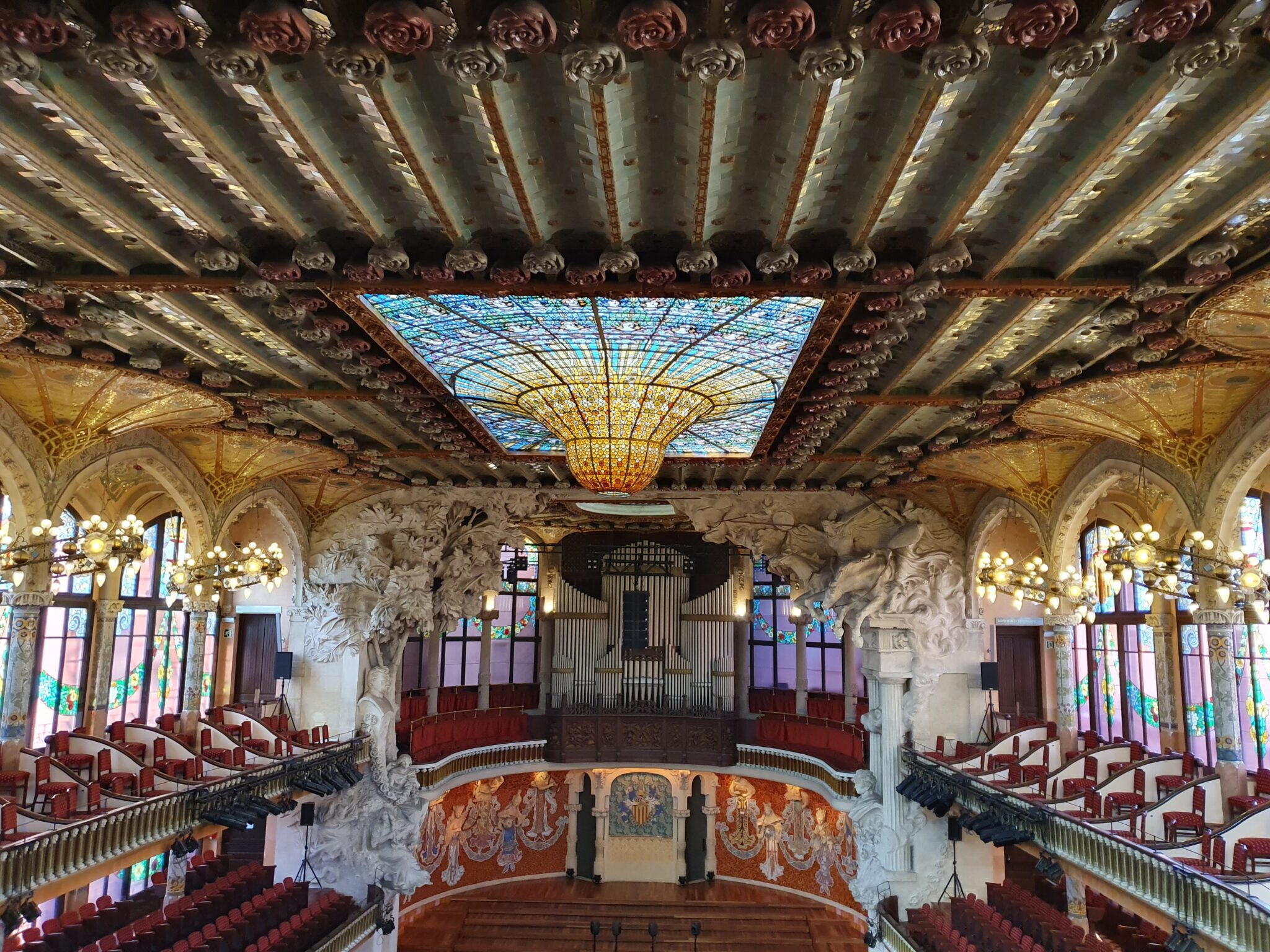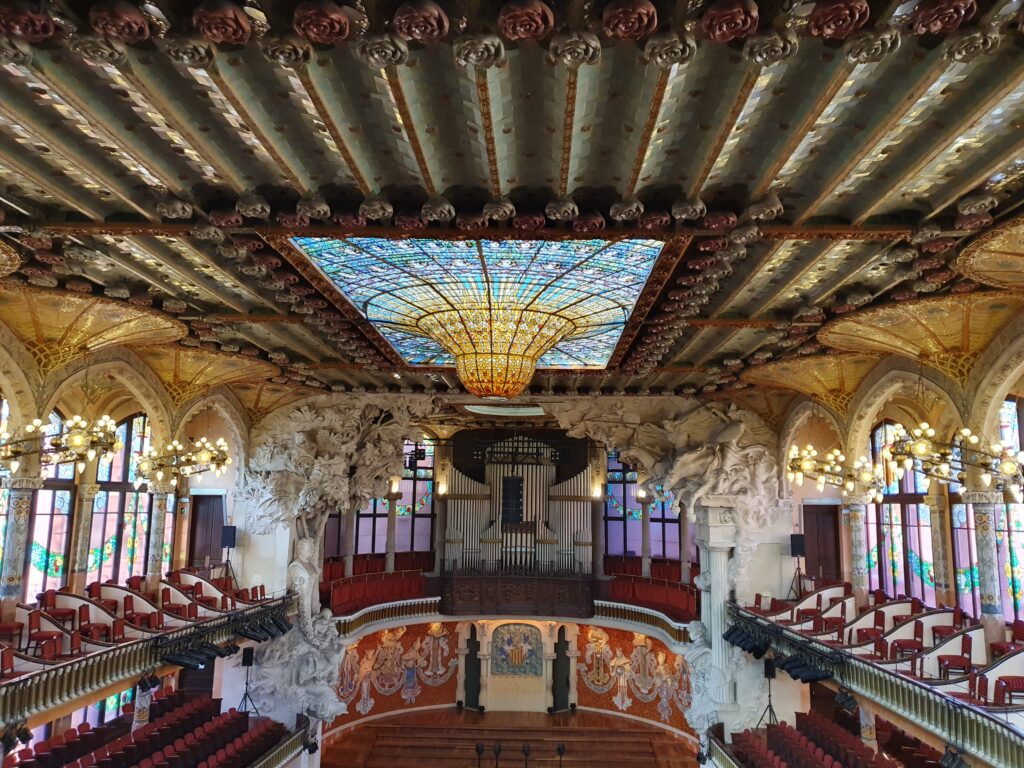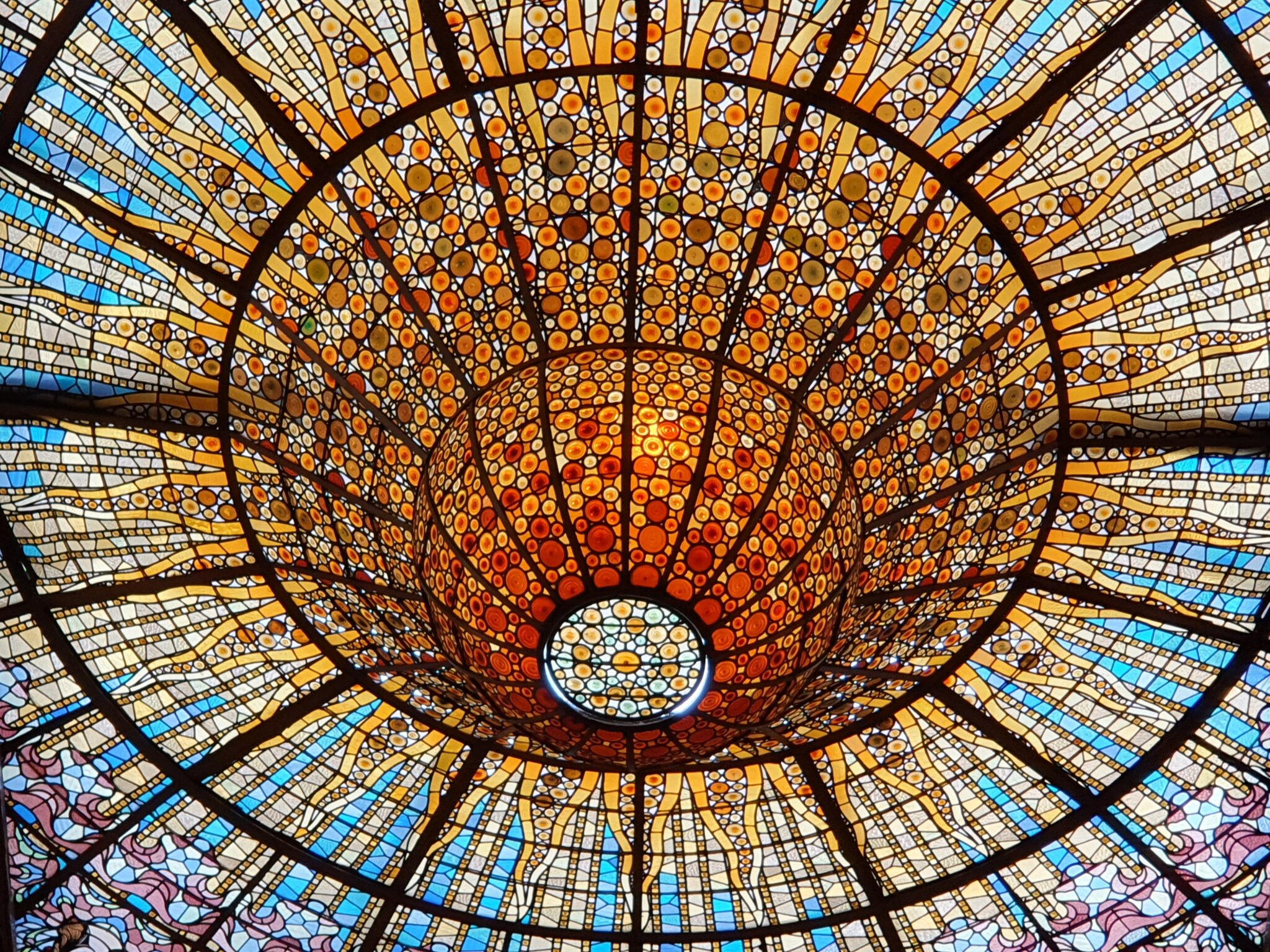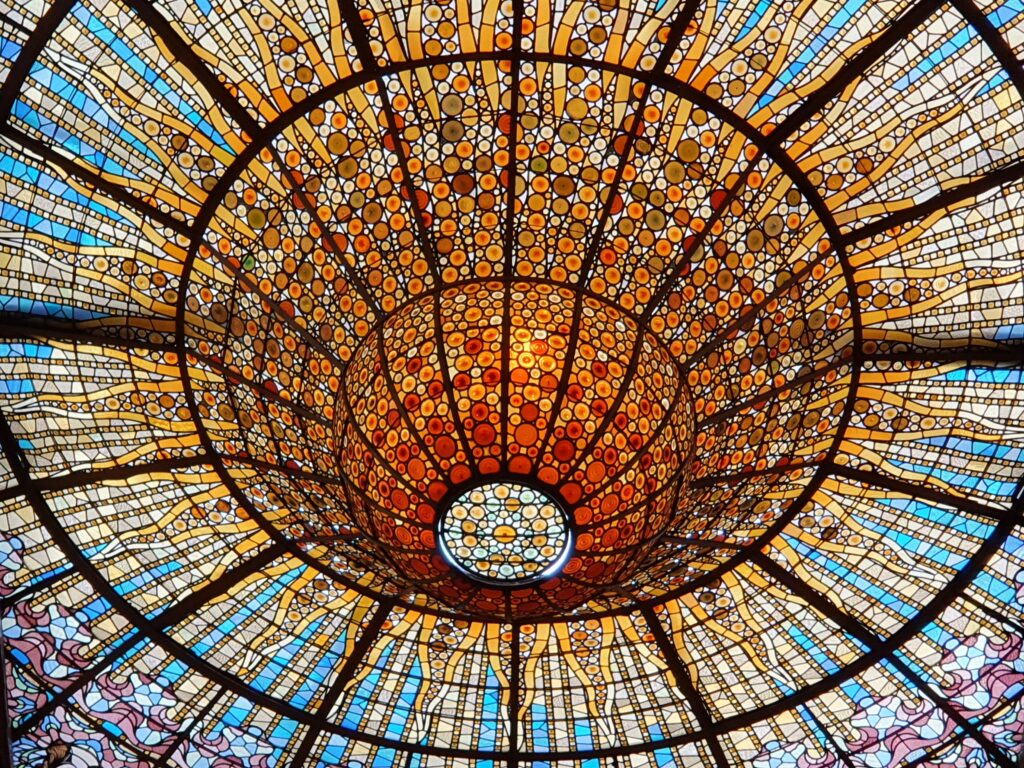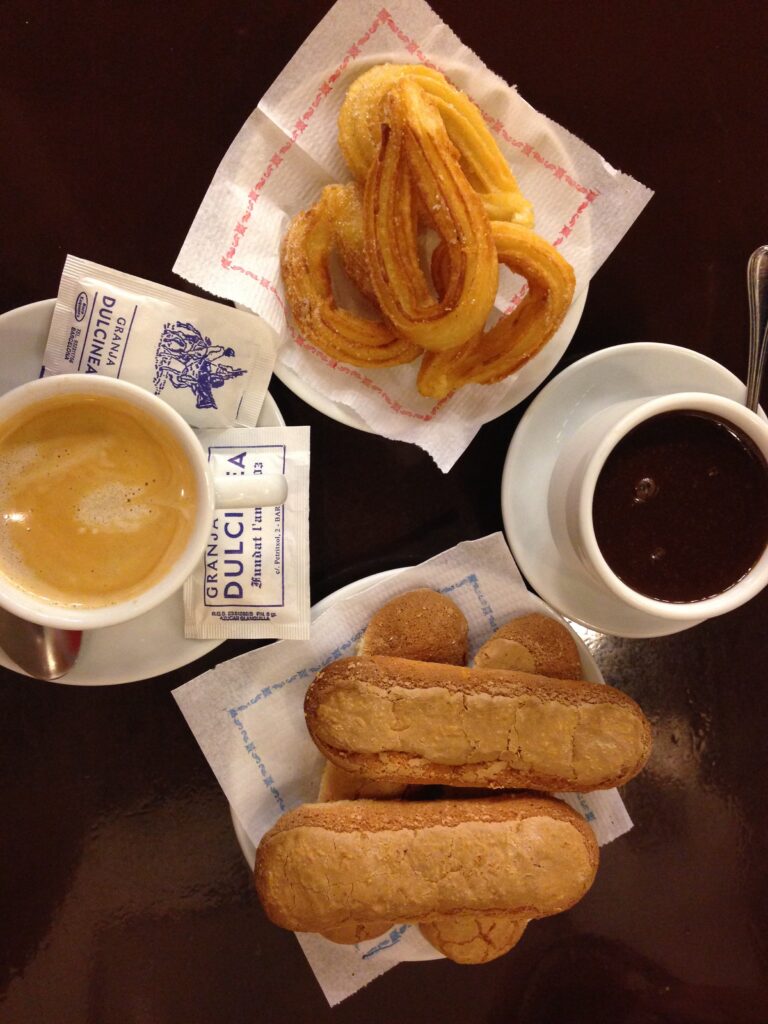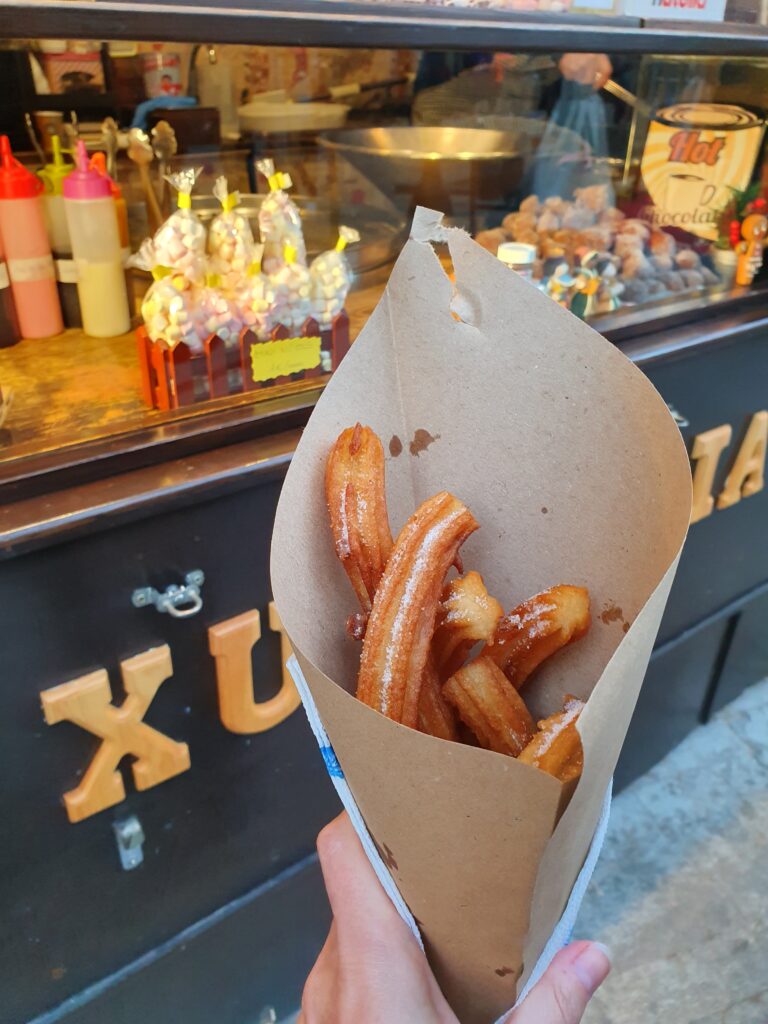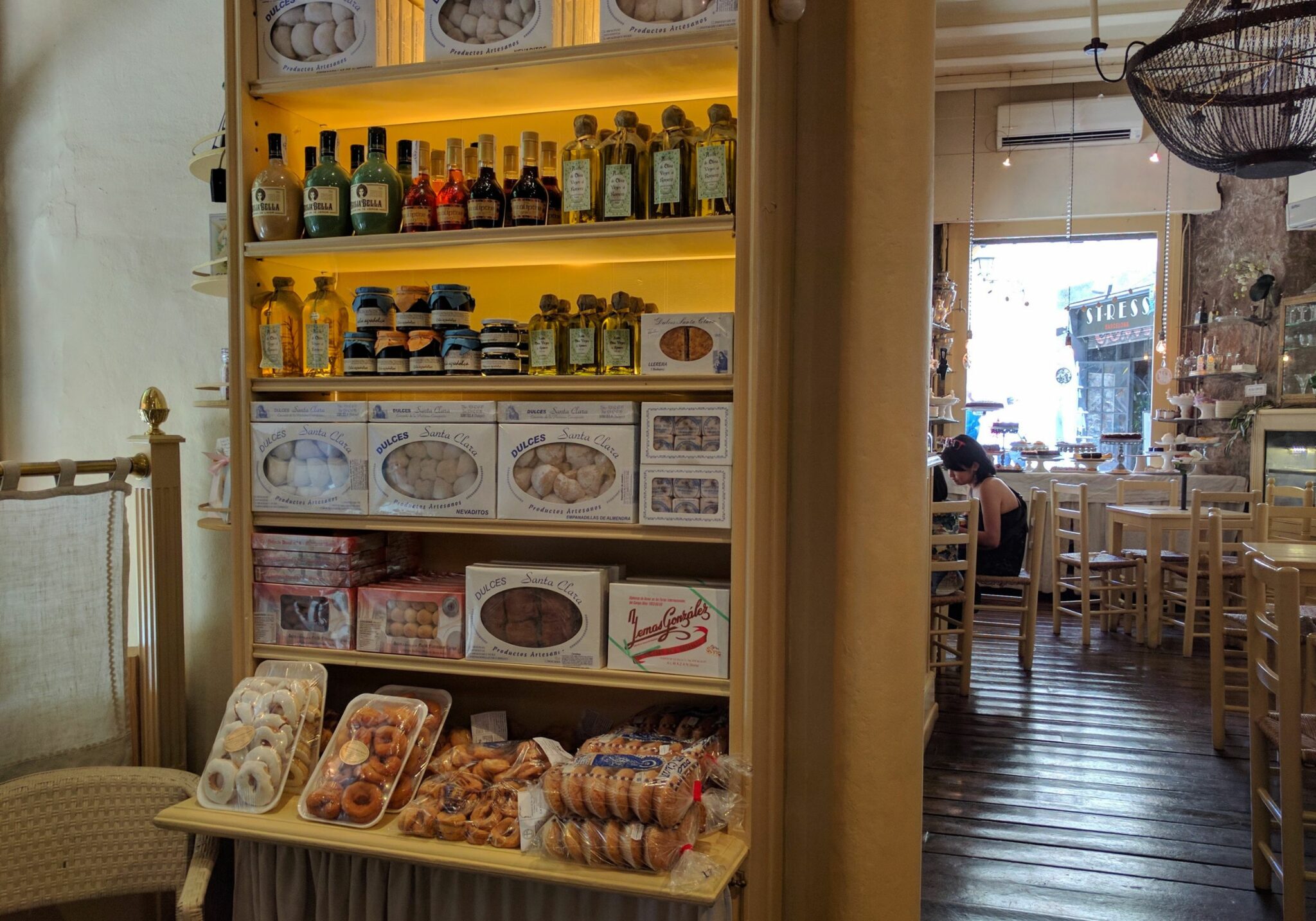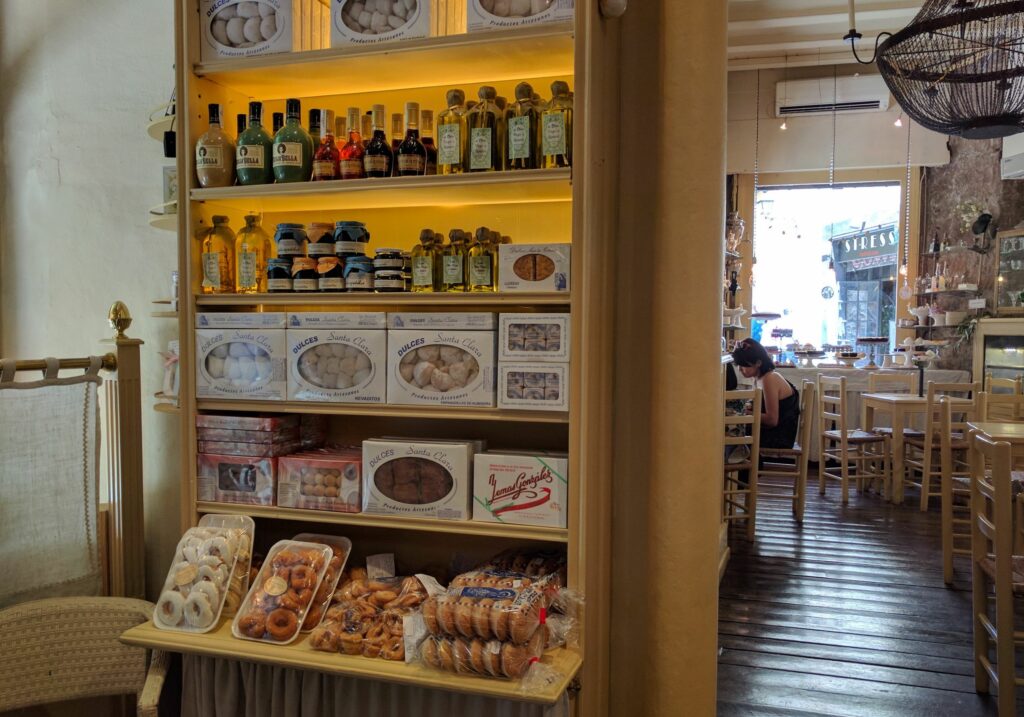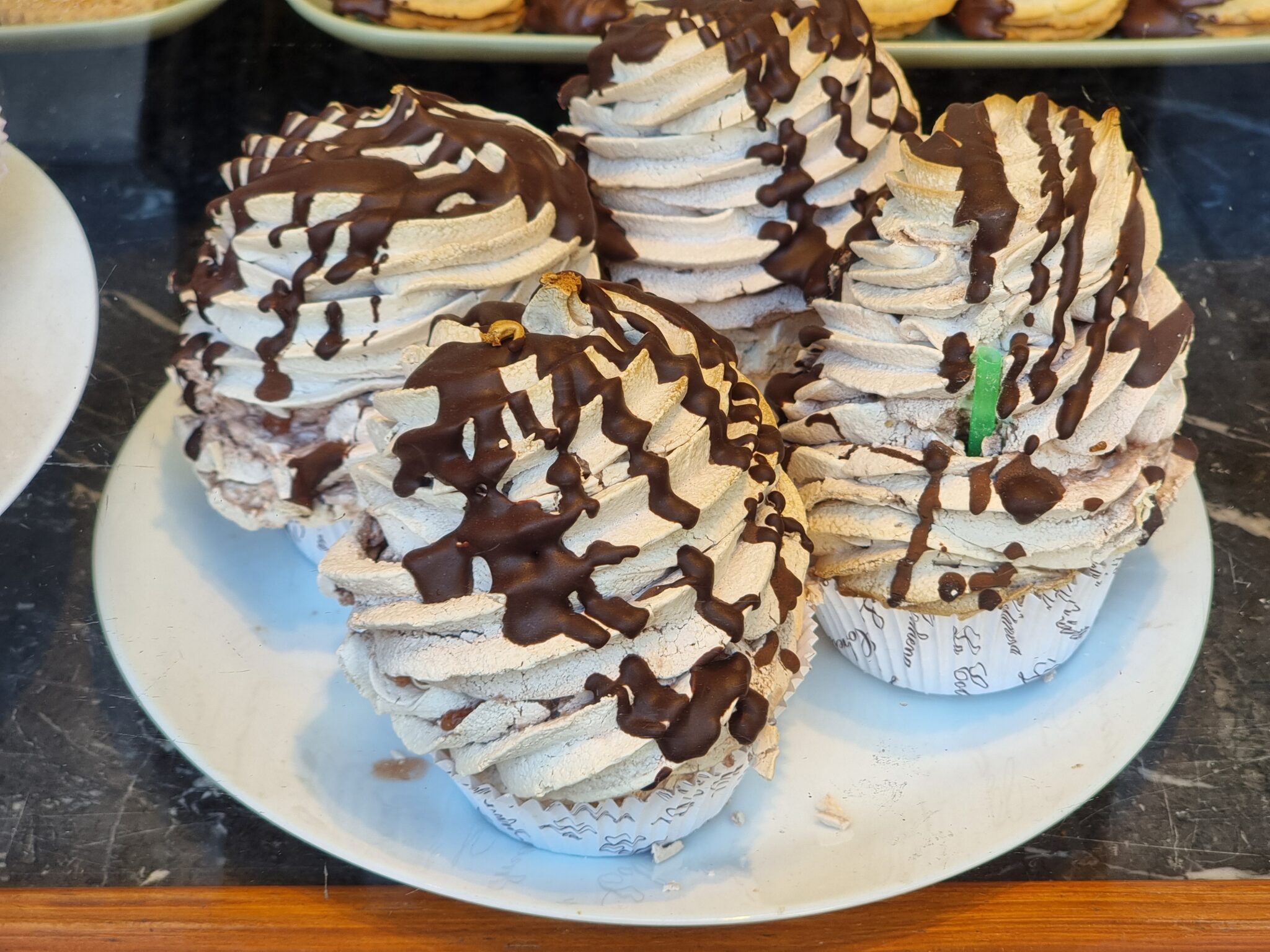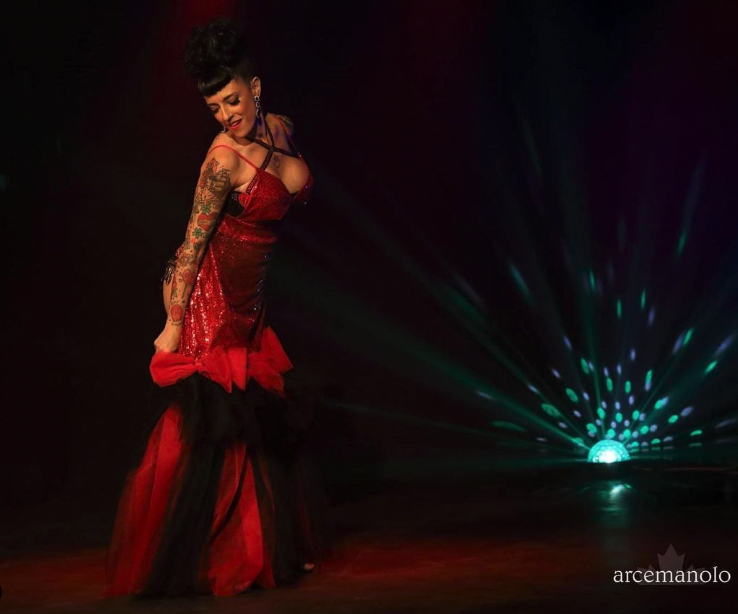 ---
About Your Hosts, Ariadna & Daphne
This trip has been specially curated by Solo Female Travelers Co-Founder Mar Pages and Sex Therapist Daphne and will be co-hosted by our fun and knowledgeable licensed Catalan tour guide, Ariadna Munoz.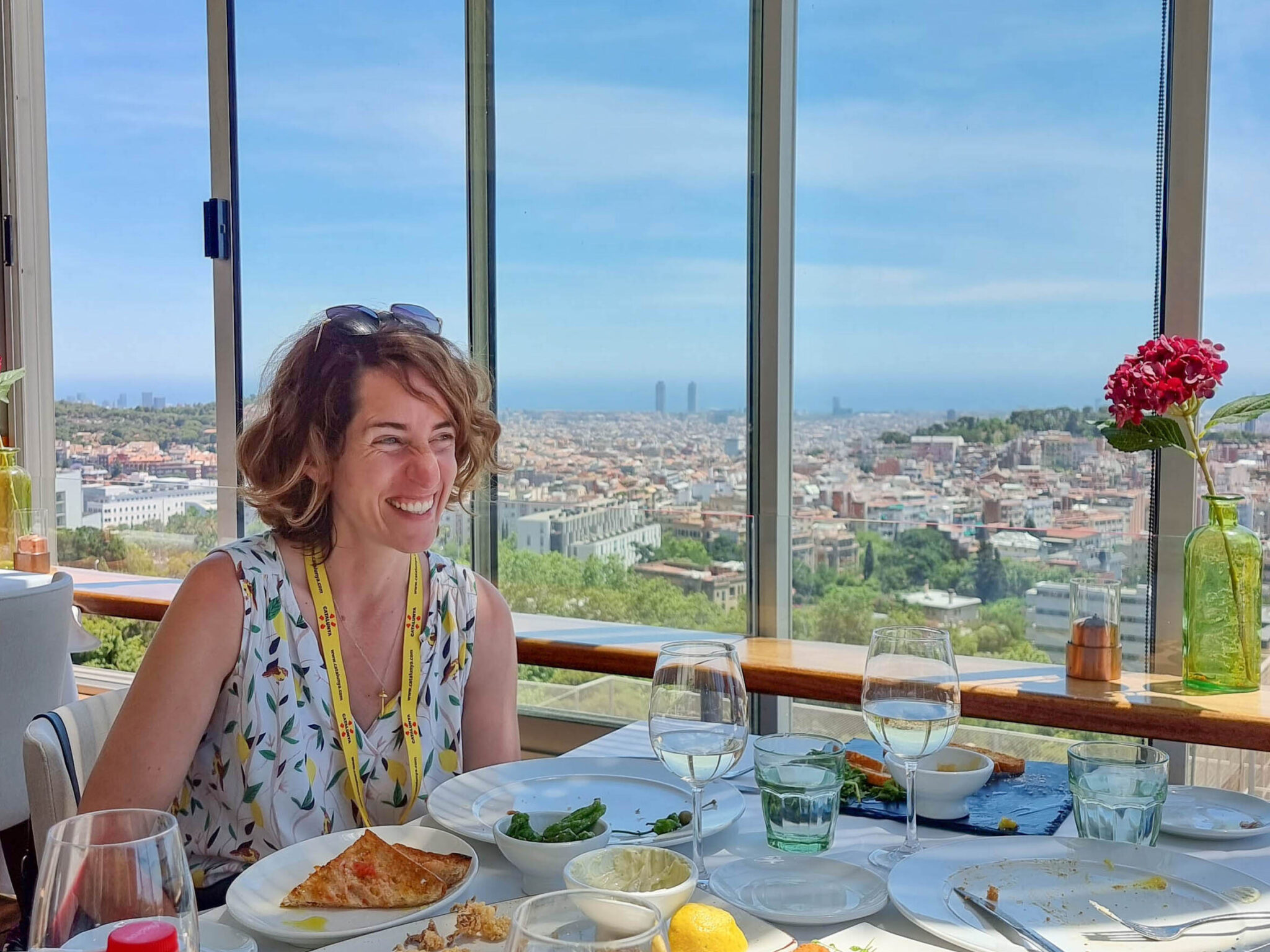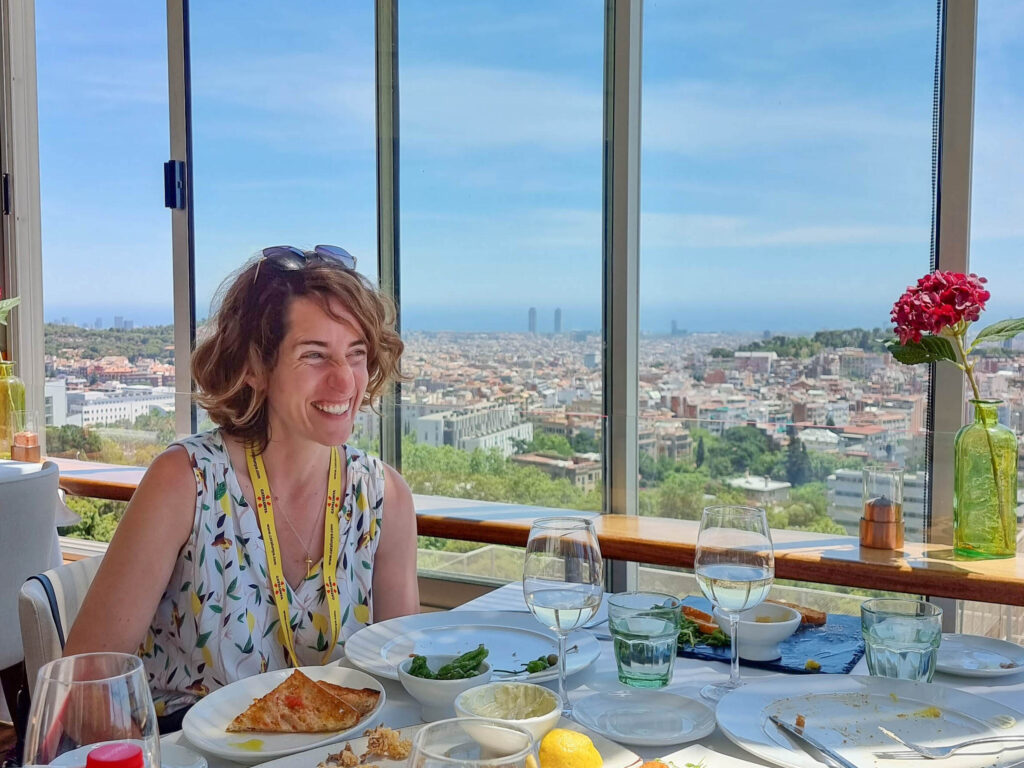 About Ariadna
Ariadna is a certified tour guide and our local host for all trips in Barcelona and Catalonia.
Born and raised in Girona and having guided visitors through Barcelona and Catalonia for over a decade, we couldn't hope for a better ambassador in Catalonia!
Ariadna is passionate about sharing her culture with solo female travelers and is incredibly knowledgeable about all things Gaudi and Modernism. She is particularly interested in art and history, which is why she is currently pursuing a degree in art history.
About Daphne
Daphne Christofides is a psychotherapist specialising in sex therapy and couples therapy. She was born and raised in Cyprus, and later studied in the UK, Canada and Spain.
After her higher studies, internships and experience working in private centres, she began her own private practice in Barcelona.
One of her biggest motivations to become a sex therapist was the lack of sex education in her country and the general taboo in society when talking about something so humanly basic
as sexuality.
Daphne has extensive experience working with individuals and couples from over 45 countries, and has recently started to lead workshops focused on female sexuality.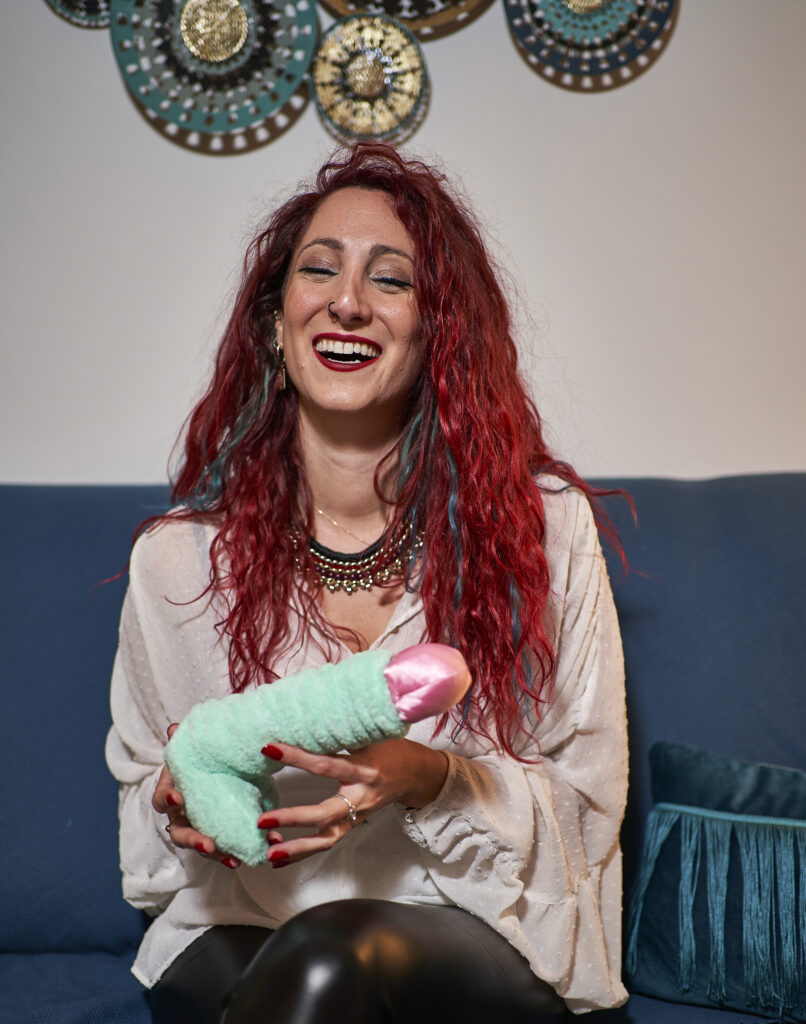 ---
Inclusions
✔️ 10 hours of sexual education and erotic development workshops delivered by a trained psychotherapist
✔️ 100 EUR voucher to spend at the sex shop
✔️ 6 Nights in shared twin accommodation at a handpicked 4* hotel
✔️ All activities and tours as mentioned on the itinerary. Skip the line entry tickets for Sagrada Familia, Park Guell and Palau de la Musica
✔️ Daily Breakfast. Lunch on Days 2, 5 and 6. Daily dinner (except on day 5) with wine.
✔️ Transportation to and between activities as listed in the itinerary
✔️ Female guides and local hosts at every activity
Exclusions
✘ Lunch on Day 3 and 4. Dinner on Day 5
✘ Transportation from and to the airport in Barcelona.
✘ Visa. We can provide invitation letters if needed.
✘ Travel & Medical Insurance (Required)
✘ COVID Vaccinations Pre Arrival (Required)
✘ Souvenirs
✘ Tips for the guide (at your discretion)
Payment Info
Price per person sharing:
3,295 EUR
Payment Plan:
30% deposit to secure your spot (non refundable*)
Final balance due 90 days before departure
*The initial 30% is refundable if the minimum number of guests is not reached. By joining our trips you agree to our T&C.
The Solo Female Travelers difference – What makes us unique
All our tours follow the same values and philosophy that makes us who we are which you can find here. Our Sensual Barcelona tour is truly special to us because it allows us to continue our mission of empowering women by giving them the tools to improve their self-esteem and their sexuality and sexual wellbeing in a safe, intimate and fun manner.
There is no other tour company offering a women only sex-education tour and we are very excited to be supporting female owned businesses while helping our guests live their lives to the fullest.
---
Book NOW
Interested in joining us in Barcelona? We are keeping the group to 14 guests maximum so don't wait up. Note: Please do not book any flights until the trip is confirmed. Credit card payments carry a 3% surcharge. Wire transfer details are available via email: community@solofemaletravelers.club.
IMPORTANT: Due to the nature of the trip and the many traditional gastronomic experiences, we are unable to accommodate severe food allergies or diets (eg. celiacs or gluten free diets) or vegan guests. Please reach out before booking.
1st to 7th December 2024 (Christmas markets)
Select package from the below drop down, and click the Book button.
Let's Talk!
Have questions? Pick a convenient time and date below to talk to us live, we'd love to meet you!
---
Frequently Asked Questions
This is a trip of a lifetime and we know there are many things you'd like to know more about.
What are the COVID measures in Catalonia and how will you ensure everyone is safe?

We care deeply about the wellbeing of our guests and our trip follows all local regulations.

We require guests who develop a cough or cold-like symptoms to use a mask and separate themselves from the rest of the guests. COVID testing is not mandatory though it will be encouraged. Being vaccinated will not be a requirement to join our tours from 1st of January 2024.
What if I cannot travel because of COVID restrictions?

Payments are not refundable if the trip goes ahead. This is why we require all guests to purchase travel insurance that covers unforeseen circumstances that would prevent them from traveling.

In the event that the trip needs to be postponed for reasons beyond our control such as a global pandemic or COVID after the the 30% deposit is due, any payments made will be put towards a similar trip in the future.

We recommend checking with an aggregator such as Travel Insurance Master to compare quotes and coverage.
Do I need a visa for Spain?

Most travelers do not need a visa for Spain. In cases where a Schengen visa is required it will be issued by the Spanish embassy in your country of origin.
What is included in the trip?

This trip is all inclusive except for lunch on days 3 and 4 and dinner on day 5. All activities, entry tickets and all other meals are included.
Is this trip for all women?

We have designed this trip and the contents of the sexual education and erotic development workshops to be applicable to women of all ages, marital statuses, backgrounds, experience and sexual orientation.
Can I have a room to myself?

If you wish to have your own room, you can upgrade by selecting the single room in the booking button.
Can special dietary requirements be accommodated?

Because of the nature of the trip and the many foodie experiences that are shared and involve dairy, eggs or meat (cheese, tapas, etc.) it is not possible for us to adapt the tour to suit veganism. Vegetarian diets can be accommodated.

If you suffer from a severe allergies, please reach out to us to discuss before booking. We are unable to accommodate life threatening allergies to some food items that are common to the Mediterranean diet and present in the kitchens of the small businesses we will visit.
I want to bring my partner to the trip

This is a female-only small group trip specifically designed for women. If you wish to travel with a female friend, partner, family member, etc. they are absolutely welcome, however we are not able to book male travelers on this trip.
I want to bring my daughter

How wonderful! If your daughter is above the age of 16, we will be glad to have her with us.
Will the guides be female?

Yes, this trip is 100% female hosted. It will be led by our local guide Ariadna and co-hosted by our expert sex therapist Daphne. All the activity providers and guides are also women.
What medication do I need to take for a trip to Catalonia?

Catalonia has one of the best healthcare systems in the world and there aren't any specific diseases you need to get a vaccine for (barring COVID). However, it is a good idea to visit your doctor and get refreshers for vaccines such as tetanus.
What should I pack for this adventure?

Since this is a trip that has a lot of inbuilt walking tours, comfortable walking shoes are a must. The weather in October is warm and pleasant but not hot. Comfortable clothes, long trousers with t-shirts and a light jacket are recommended.
What happens if I get sick?

The prospect of getting sick while alone in a foreign country is daunting, and this is why we require all our guests have comprehensive travel and medical insurance that includes international evacuation. Should you fall sick, we will escort you to the nearest medical facility so you can get the help you need.
What travel and medical insurance should I get?

While the cost of medical healthcare in Spain is really affordable, travel and medical insurance is mandatory to come on our trips and we recommend you get the most comprehensive coverage that includes international evacuation. We recommend checking with an aggregator such as Travel Insurance Master to compare quotes and coverages.
Can I make various instalments for this trip?

Our payment plan includes 2 instalments: a 30% payment to secure your spot, and the remaining 70% payment 90 days before the trip. If you wish to make more payments that is also possible.
Can I pay by credit card?

Yes payments can be made by credit card (additional fee of 3%) or by wire transfer.