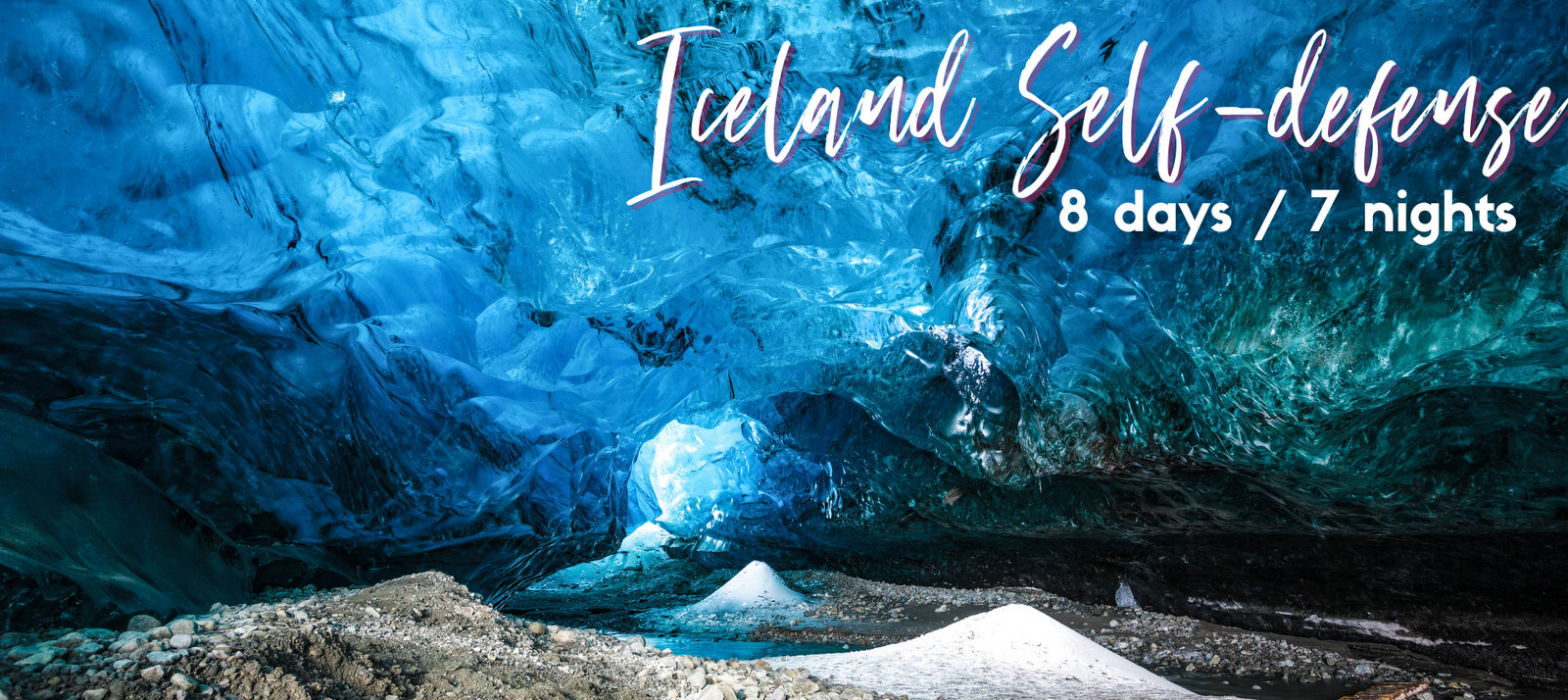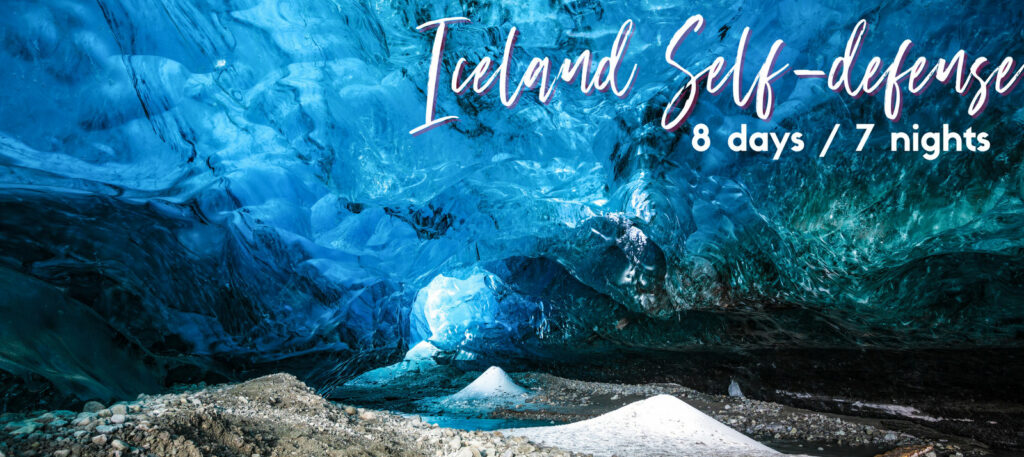 Iceland Self-defense, Wellness & Wilderness
Self-defense Course – Lava fields – Blue Lagoon – Waterfalls – Black Beaches – National Parks – Icebergs – Glaciers – Ice Caves – Diamond Beach – Northern Lights** – Golden Circle
Explore the land of fire and ice on this exclusive premium wellness and wilderness trip that will take you to the country's most show-stopping sites
Highlights: 10-hour Self-defense Course | Lava fields | Premium pass at Blue Lagoon | Seljalandsfoss & Skógafoss waterfall | Reynisfjara black beach | Viking Beach | Golden Circle (Thingvellir National Park, Gullfoss waterfall, Geyser) | Northern lights** | Icelandic horse demo | Zodiac tour among icebergs | Ice cave tour | Glacier walks | Tomato farm
No single supplements* | 14 spots | Wellness | Premium accommodation
*Prices per person, we pair you with another traveler or upgrade to have your own room **Not guaranteed, based on weather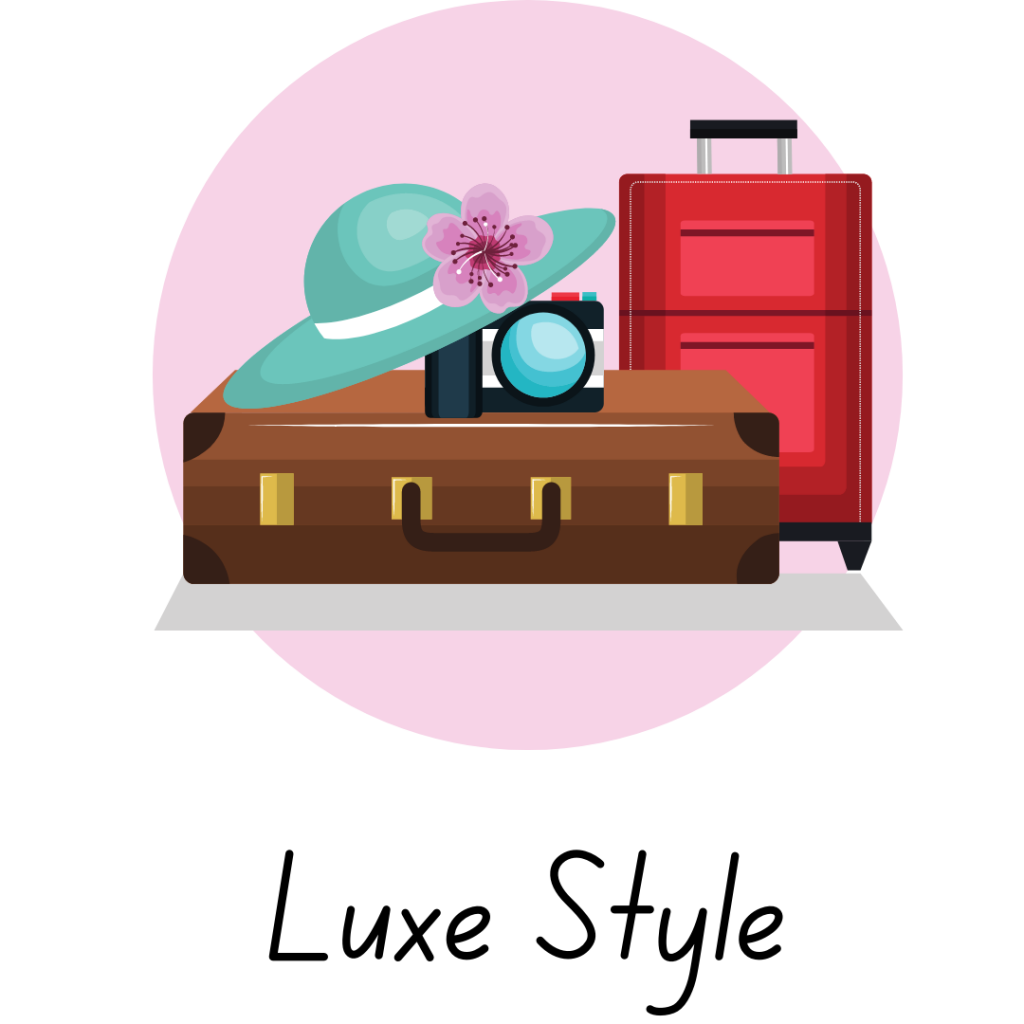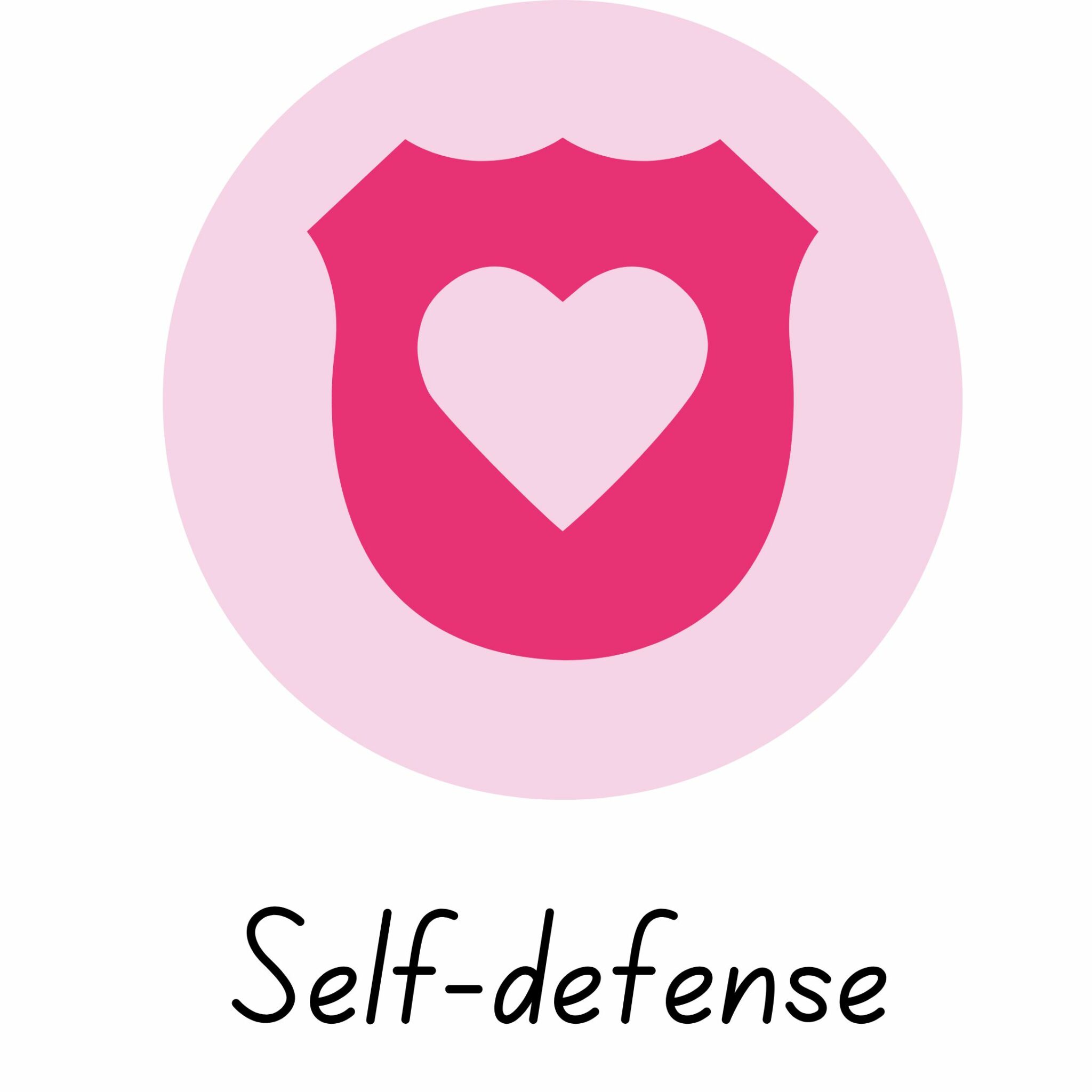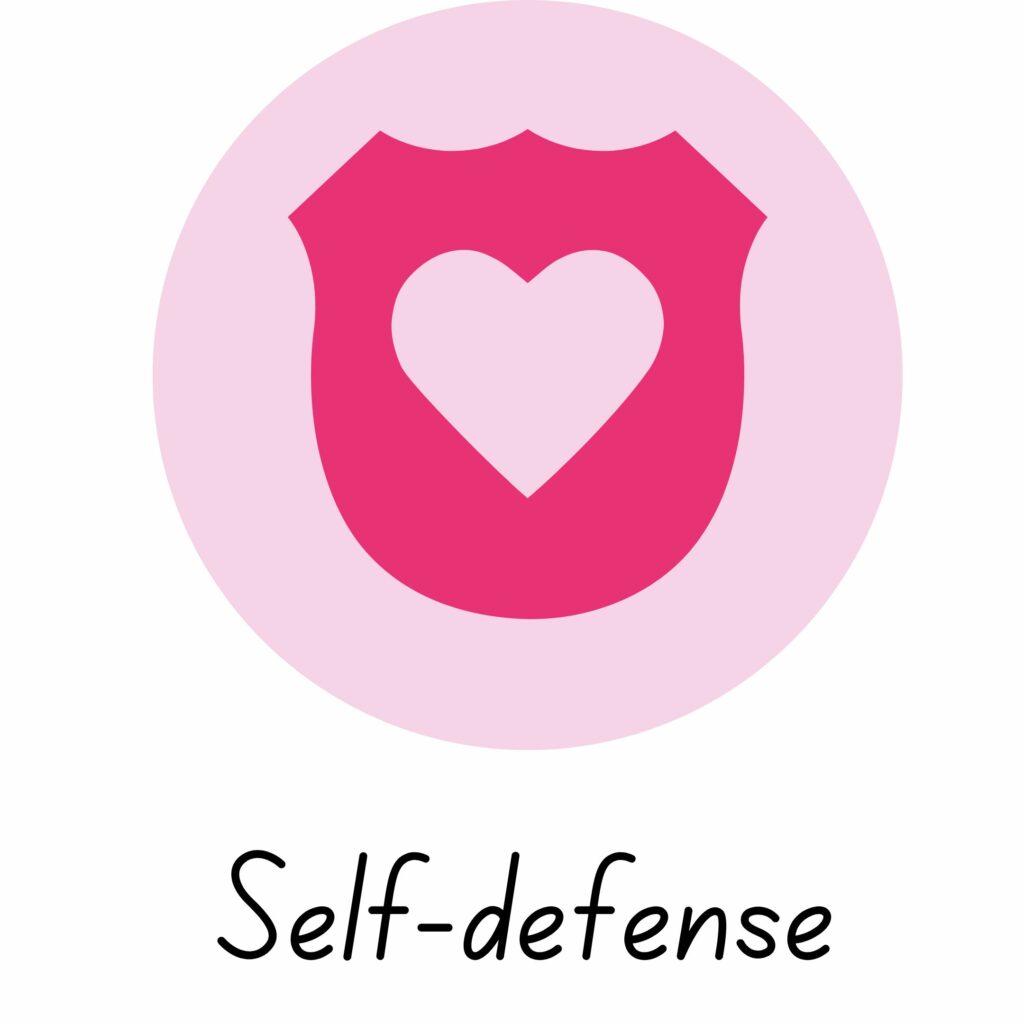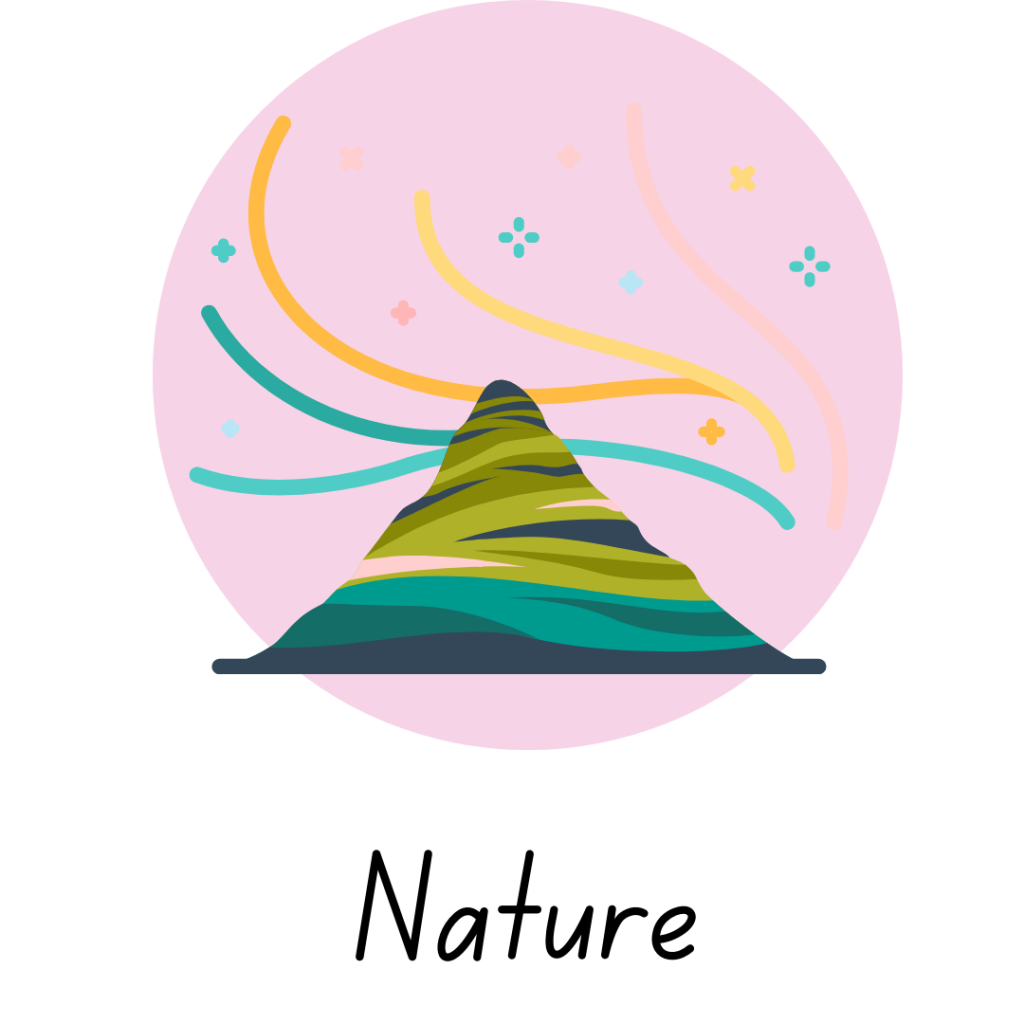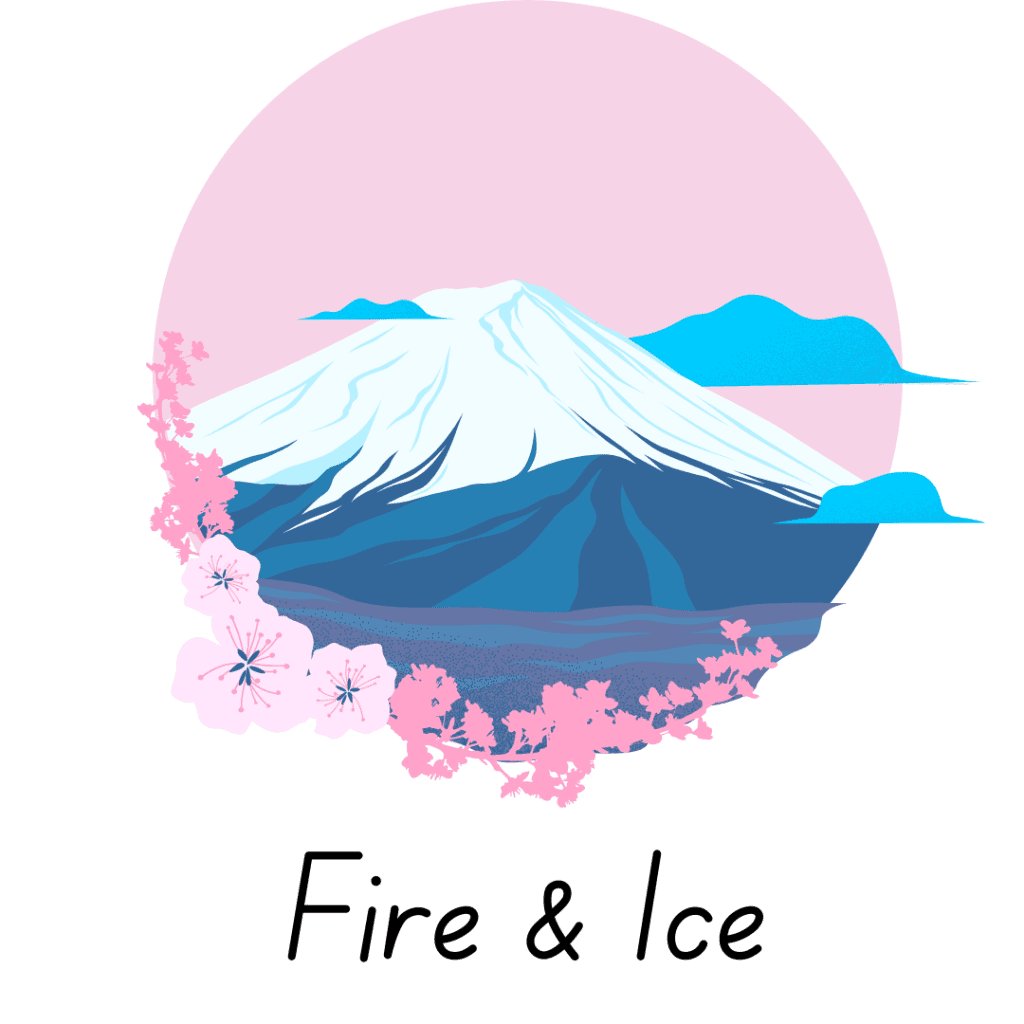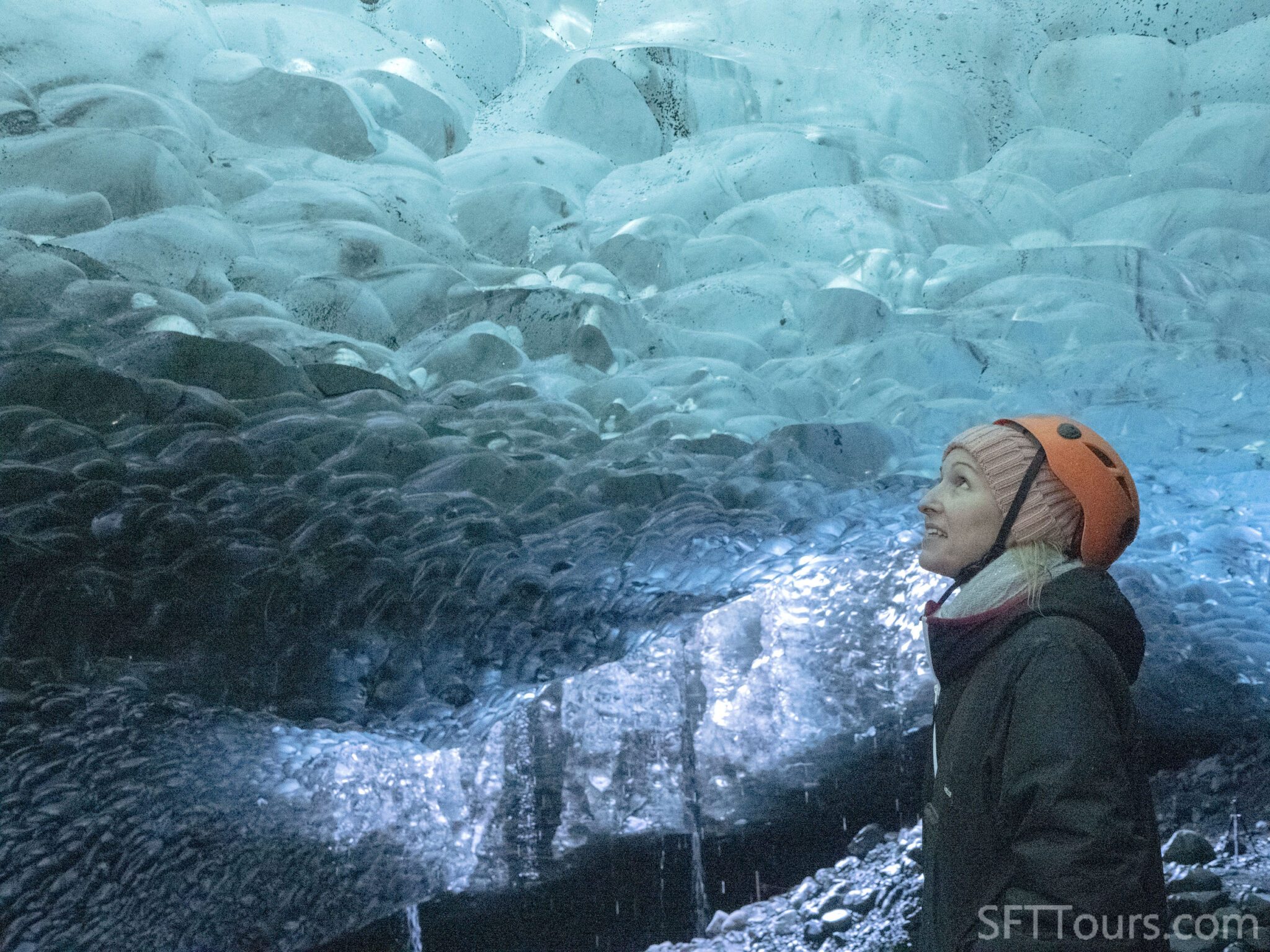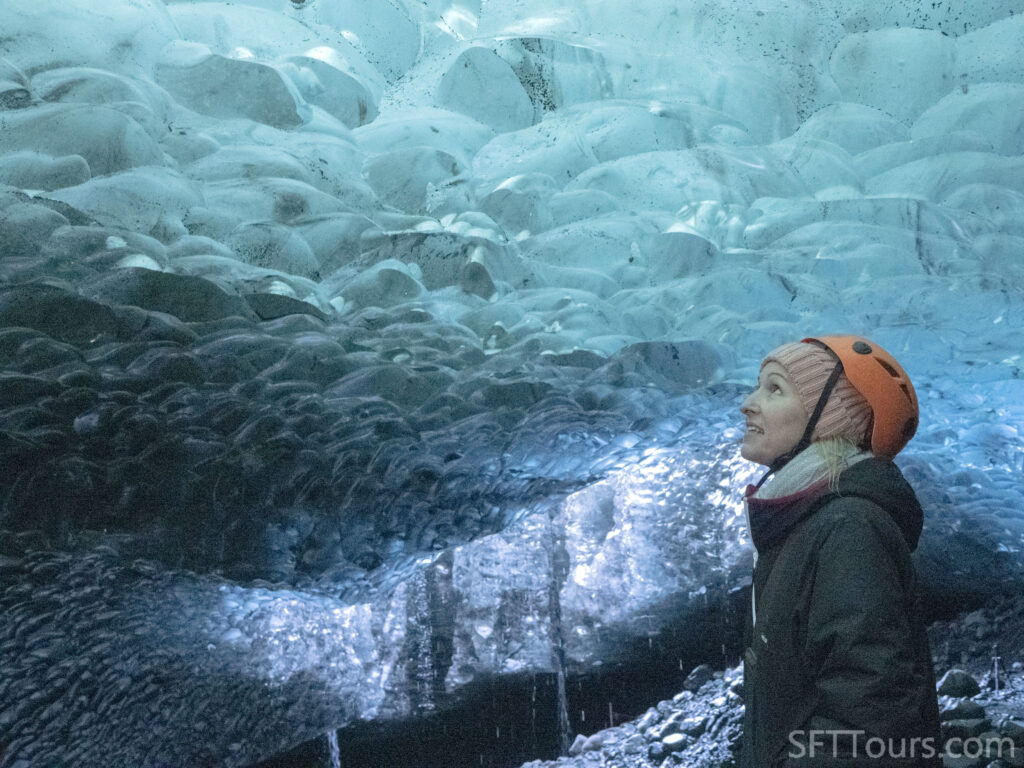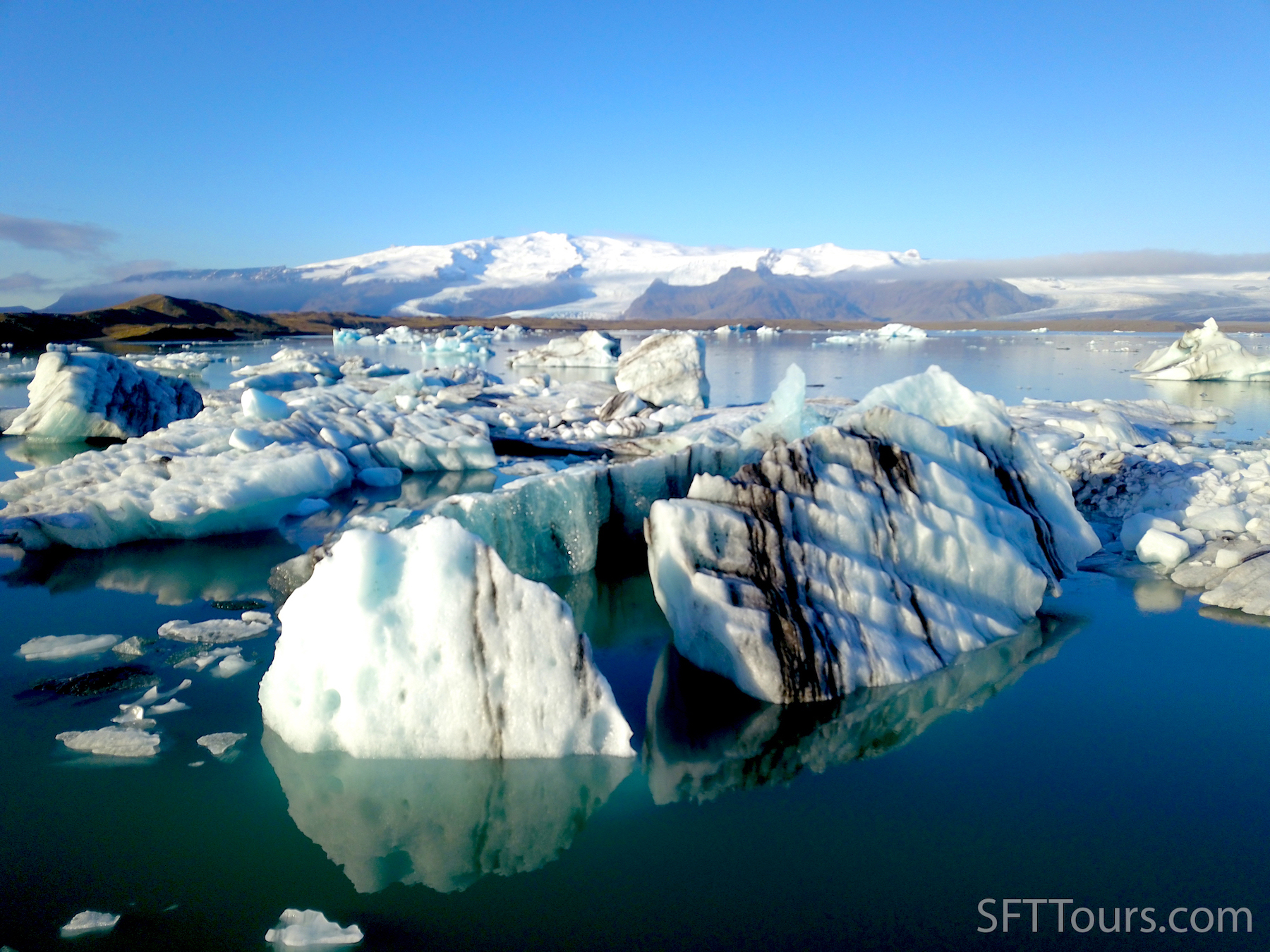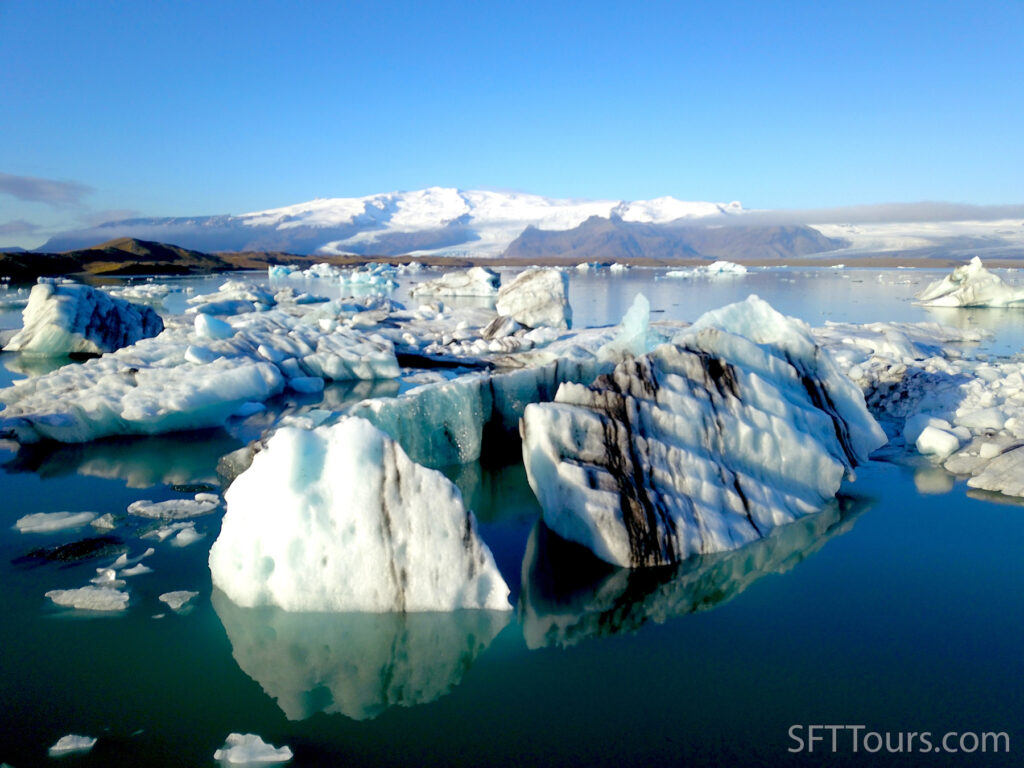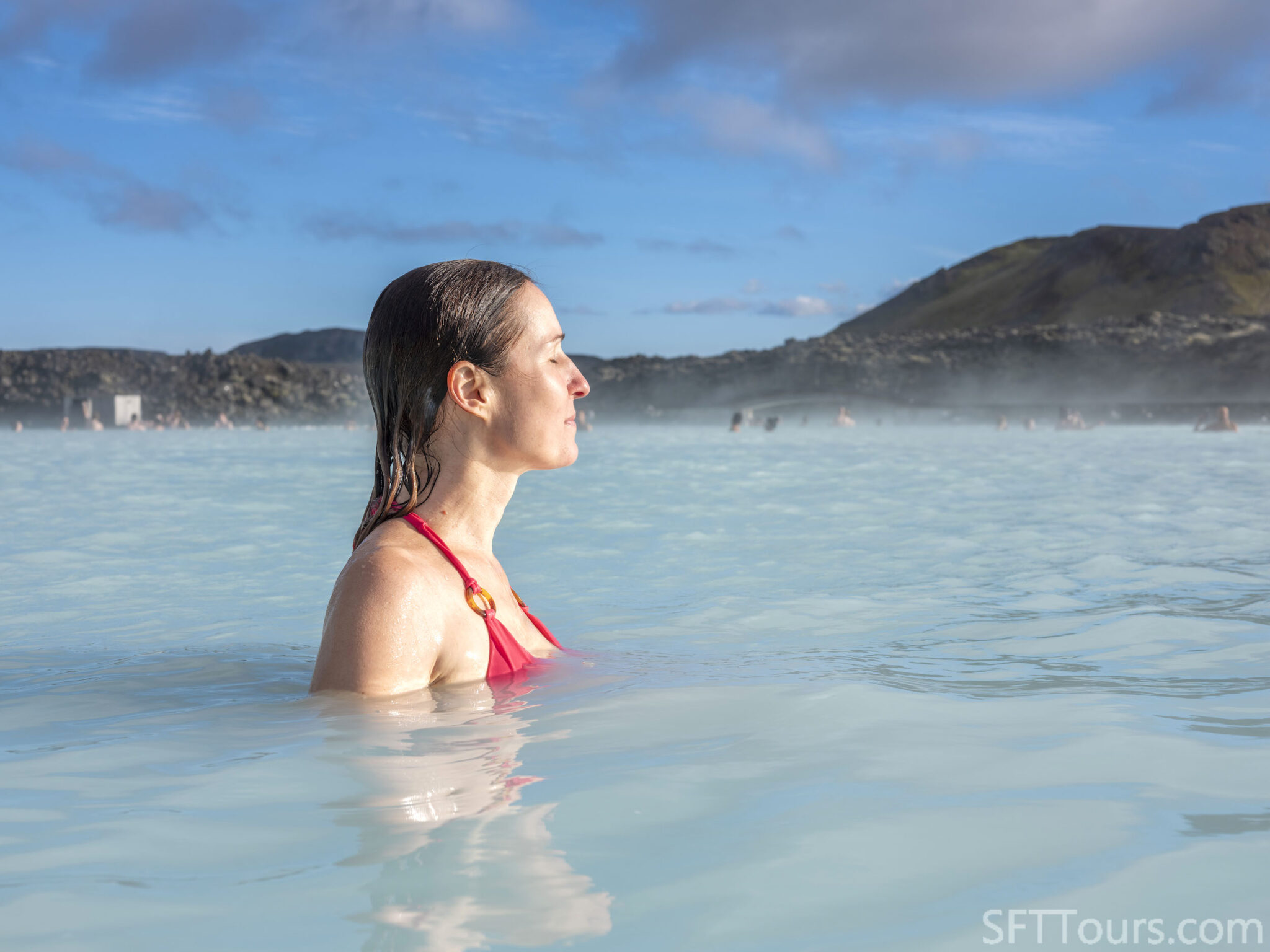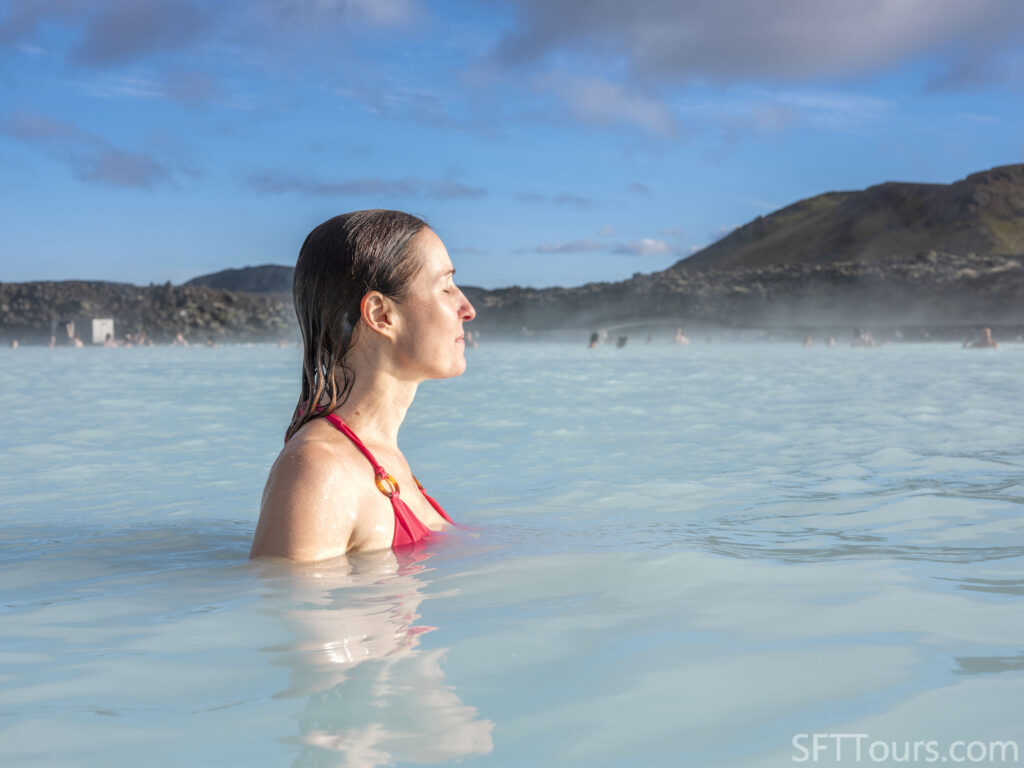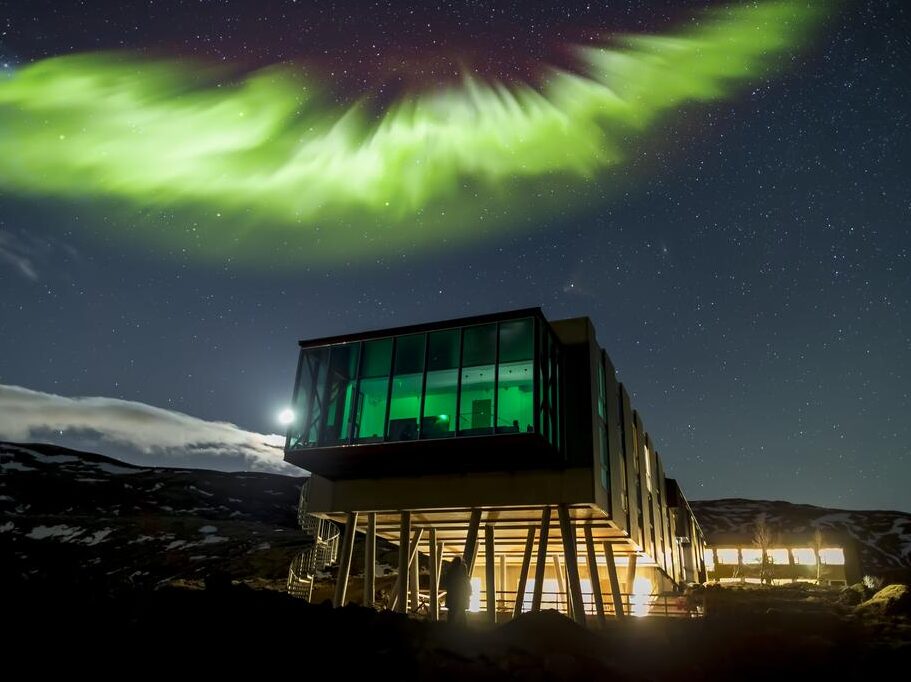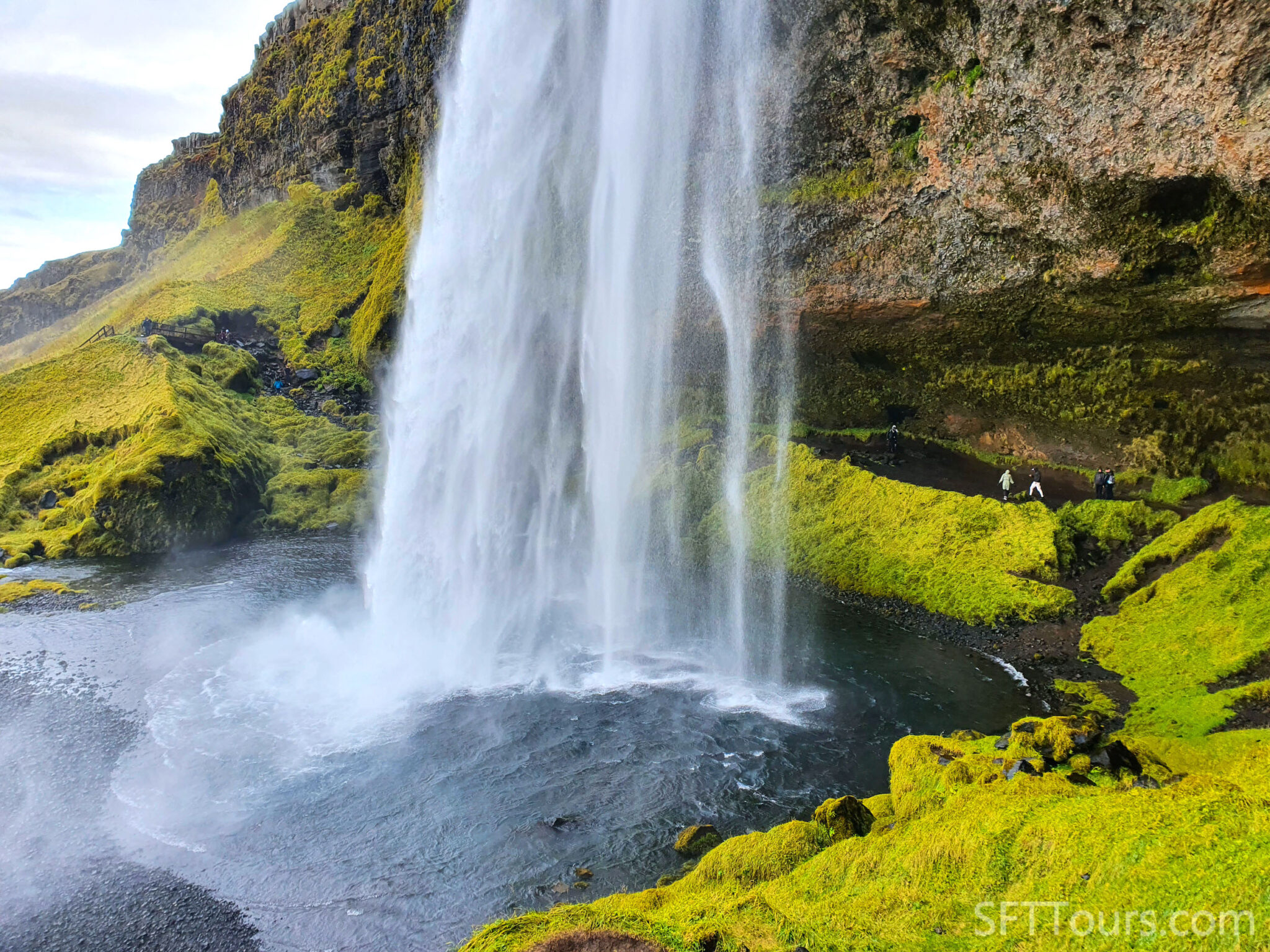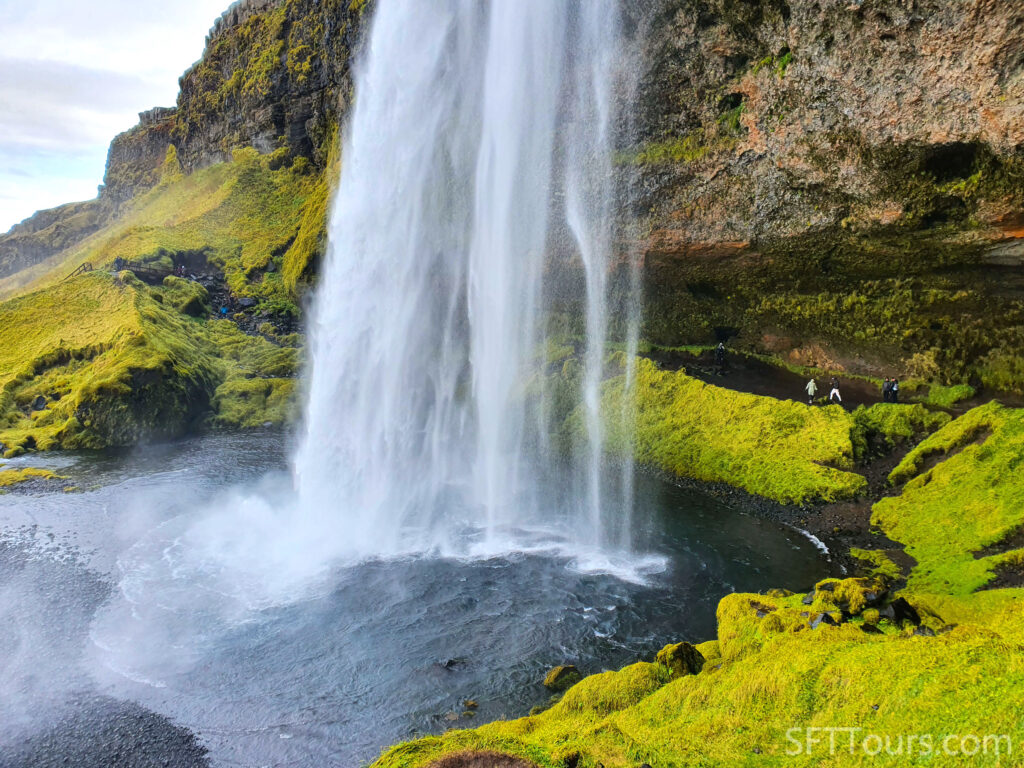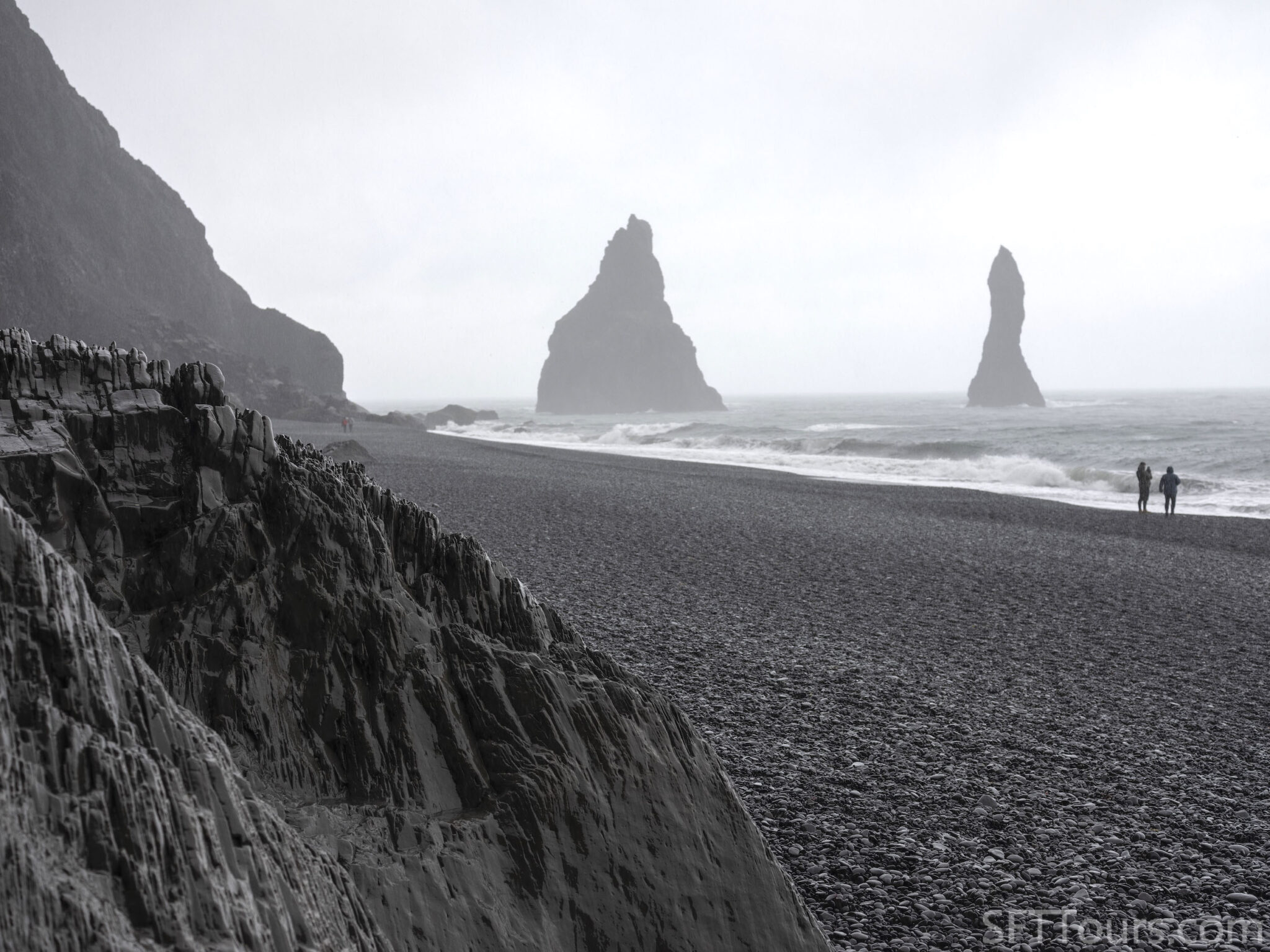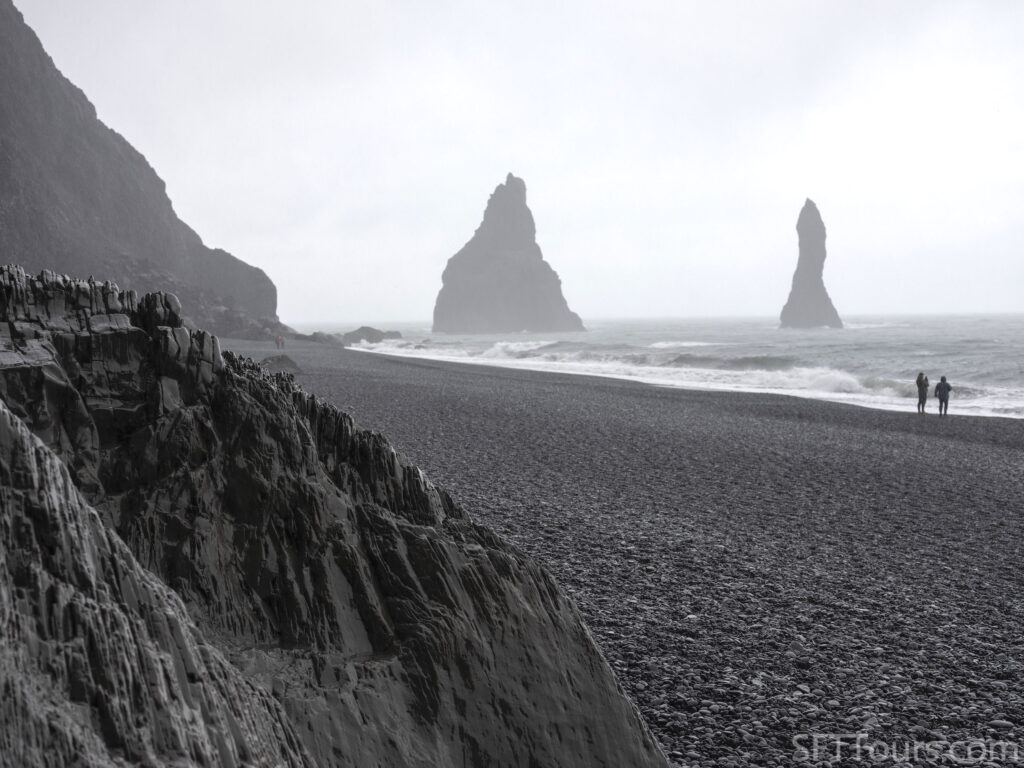 Trip Overview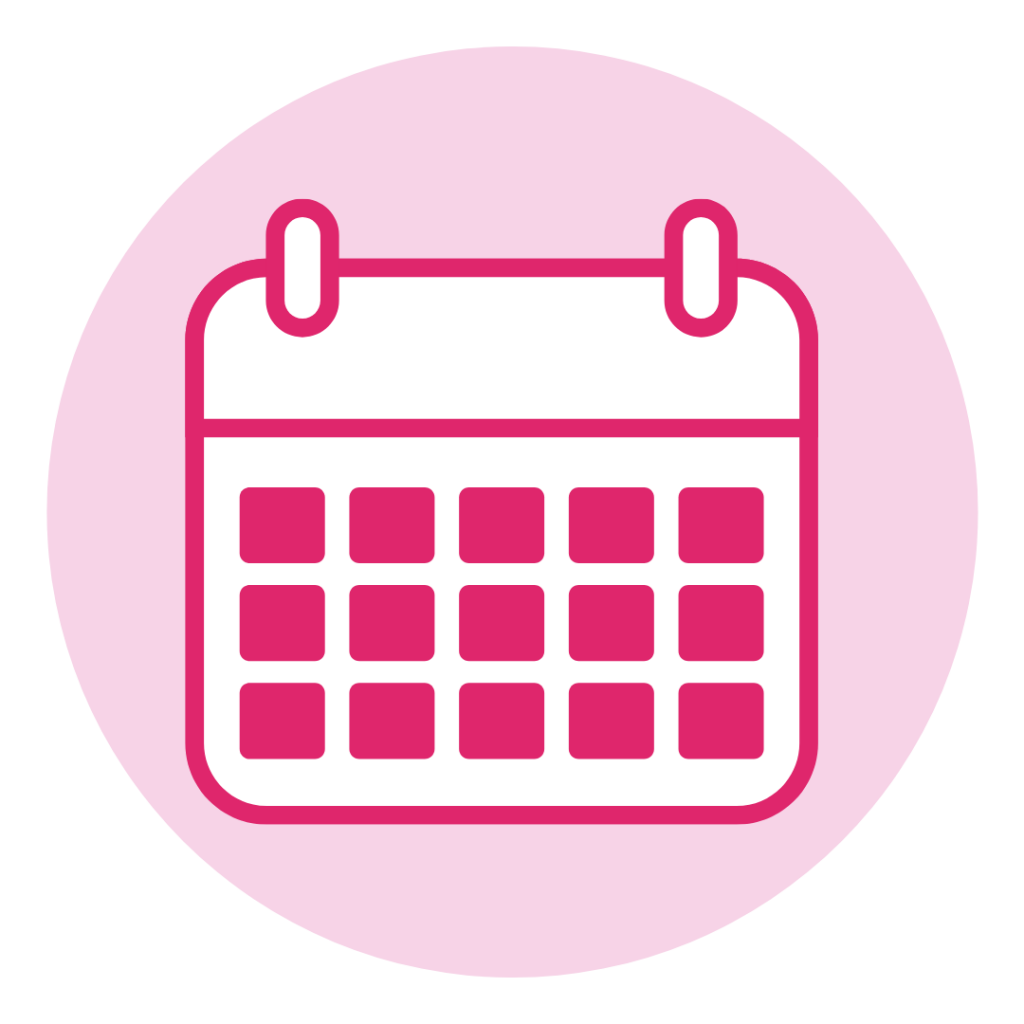 To be confirmed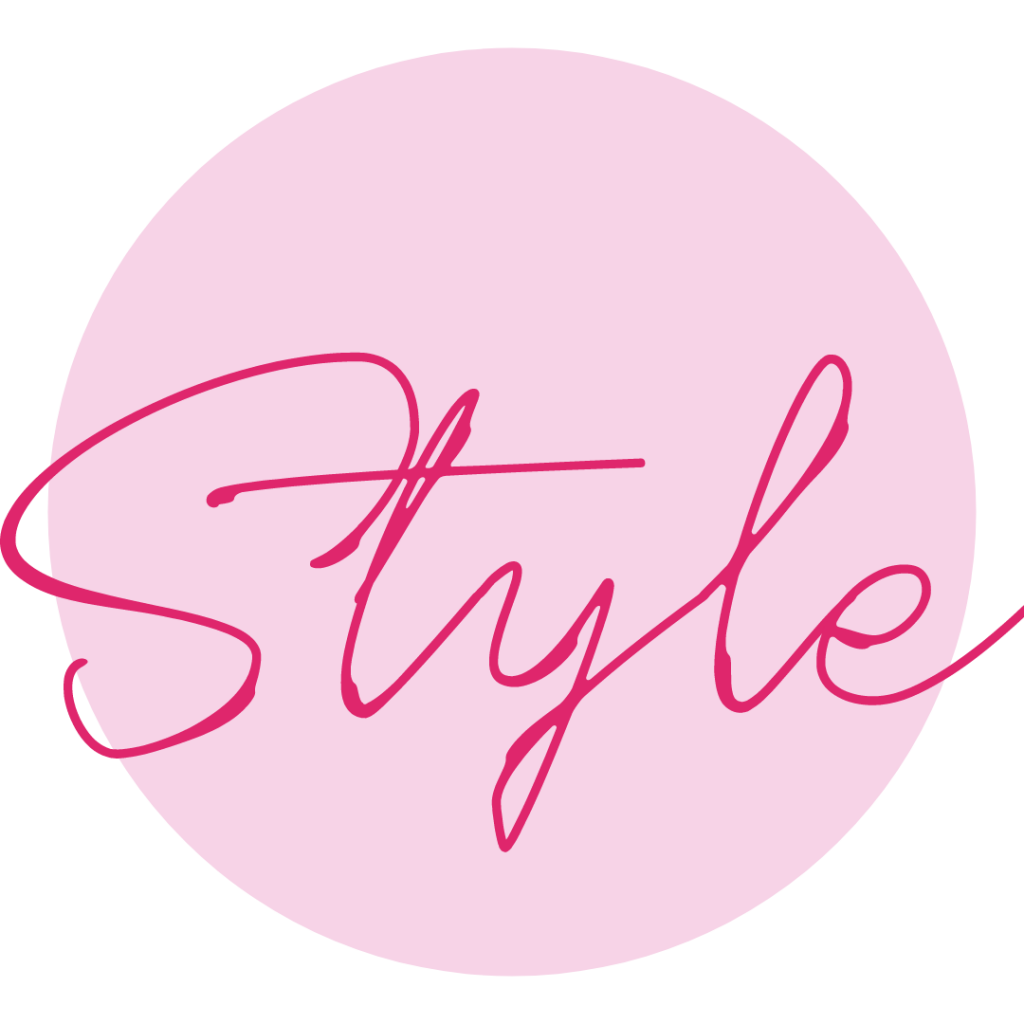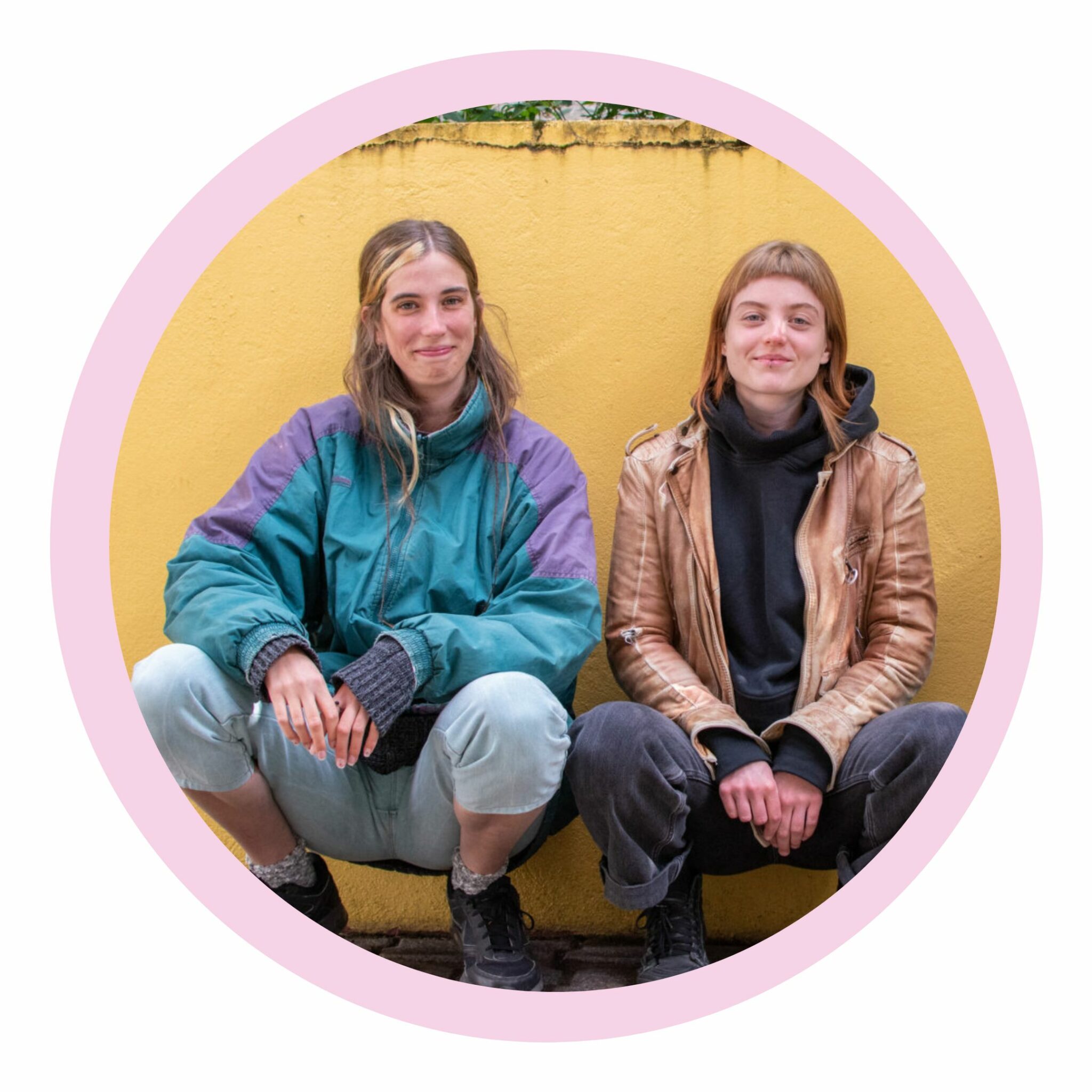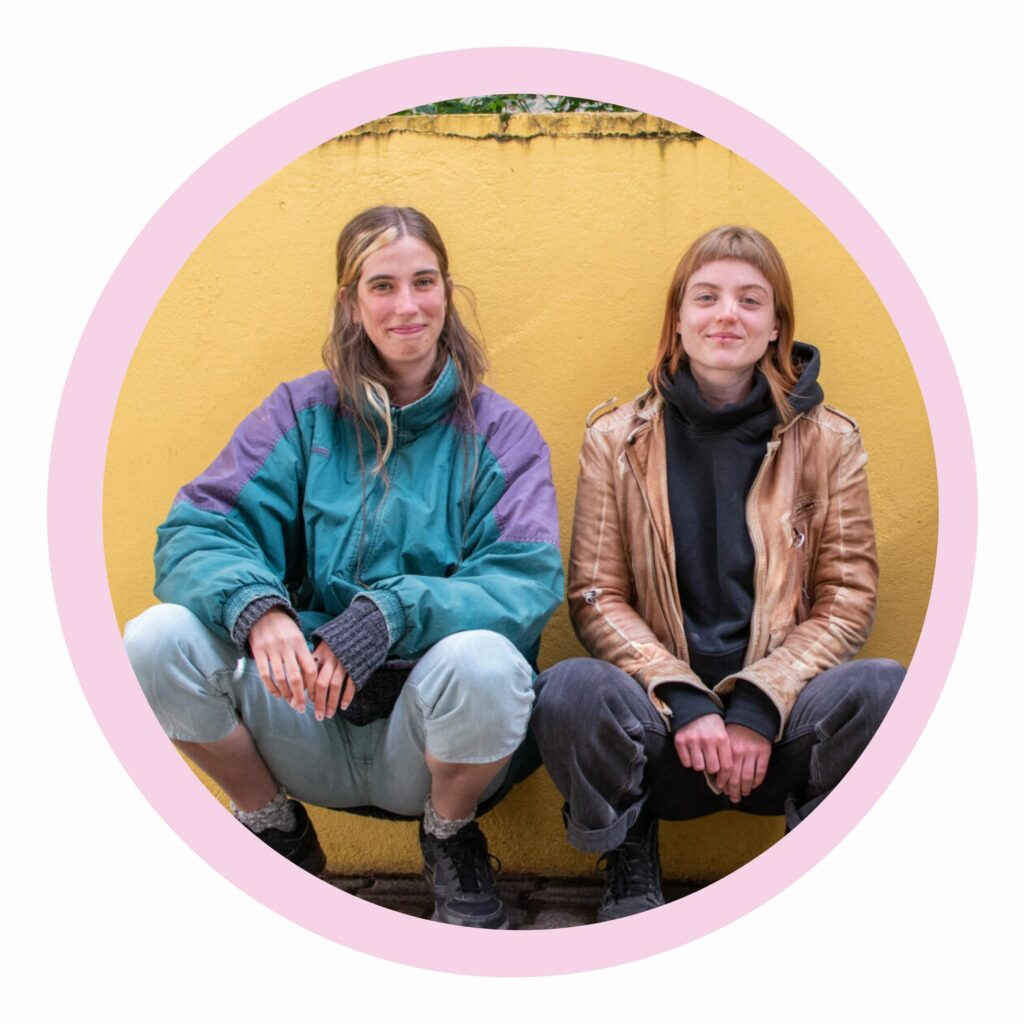 Your hosts: Slagtog team, Sigga and Mar Pages
Payment plan
From $5,495 USD pp sharing
Max. 14 guests
10-hour Feminine Self-defense Course
A comprehensive 10-hour Feminist Self-defense Course delivered by an expert team from Icelandic NGO Slagtog is included in the program of this trip. The course is holistic and focused on providing participants with the tools to manage aggressions both in their day to day as well as when traveling as a solo female. The principles and techniques used are accessible to all, regardless of age or strength level, and open to anyone who identifies as a woman.
Women who have participated in this workshop describe an increased feeling of safety and self confidence thanks to the course's focus on giving women agency and options to feel empowered to take any course of action they feel appropriate to stay safe in front of aggression.
---
Take a peek at our previous Iceland trips – Sound on!
---
Itinerary Map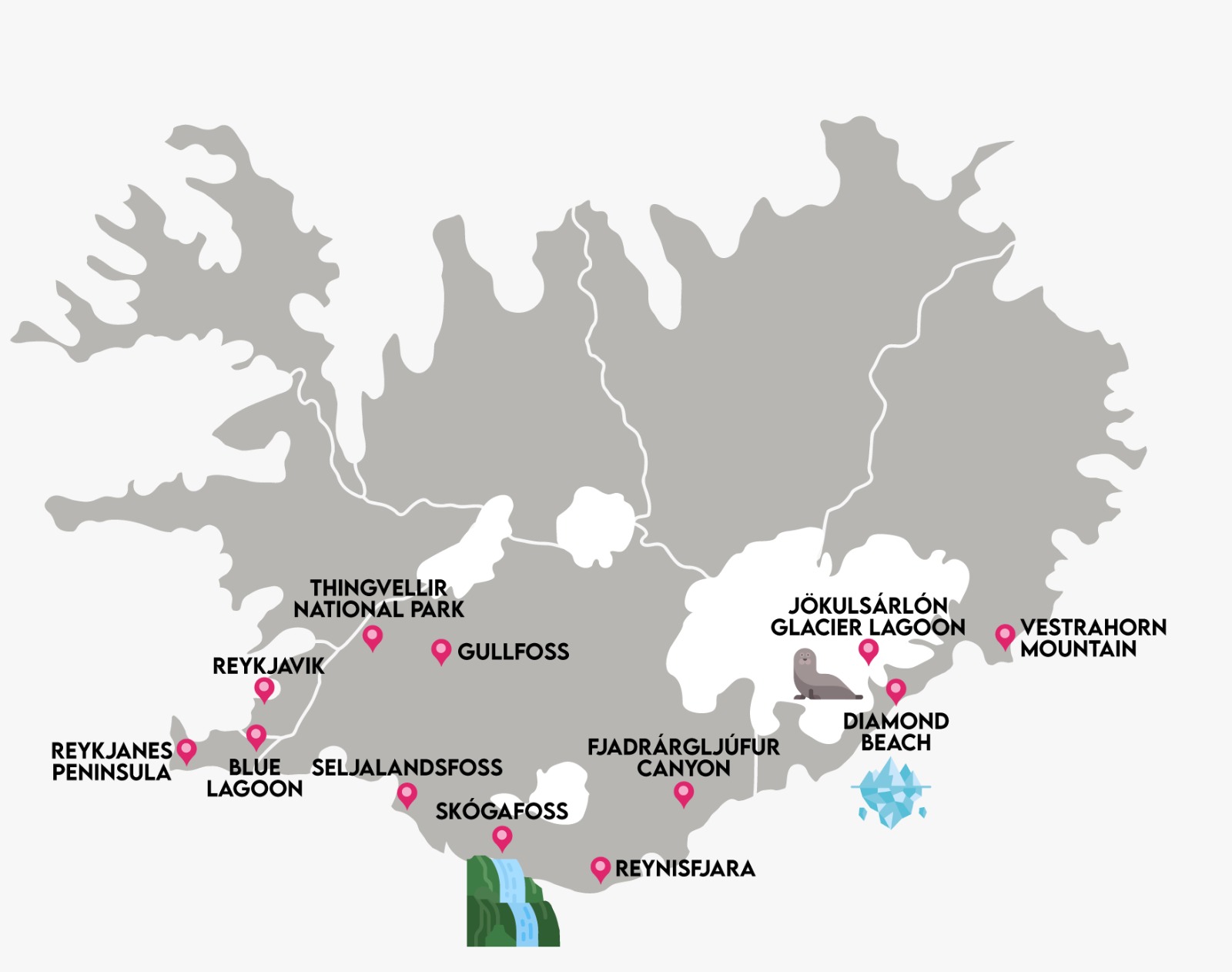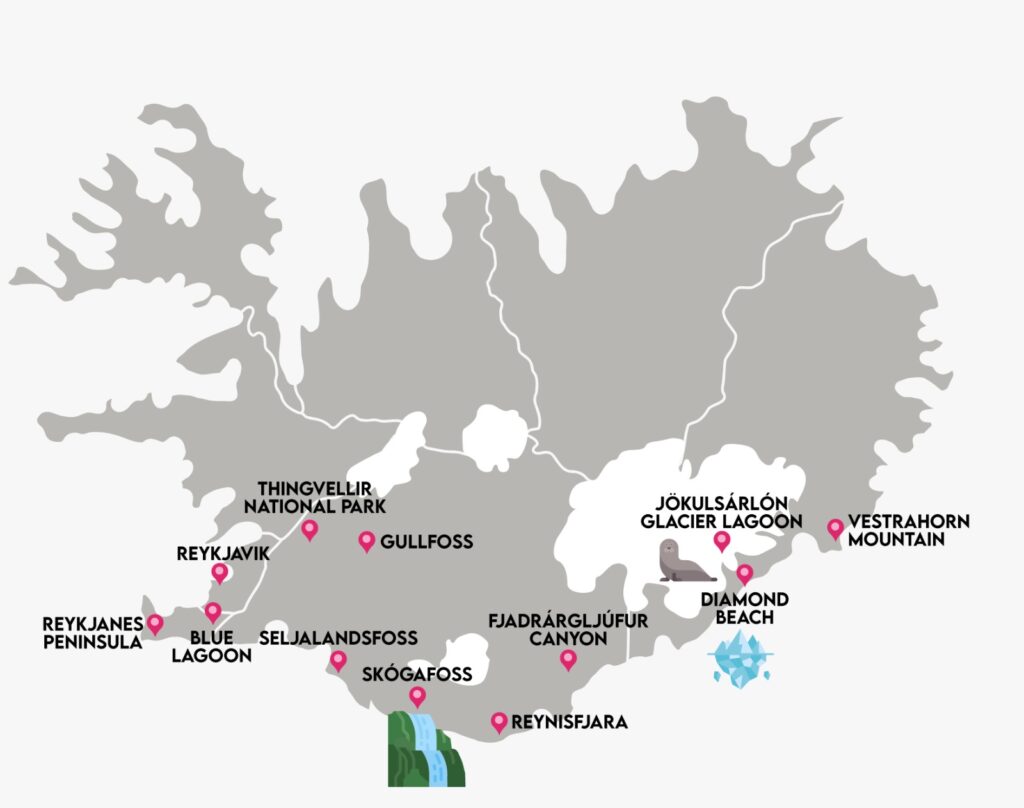 Our itinerary in Iceland includes all the main highlights that makes this such a beautiful and incredible country to visit:
Day 1: Welcome to Reykjavik with a food tour
Day 2: Skogafoss, Seljalandsfoss, Reynisfjara Beach
Day 3: Glacier Lagoon zodiac tour, Diamond Beach and Vestrahorn Mountain
Day 4: Ice caves, glacier walk and optional waterfall hike
Day 5: Fjadrargljufur Canyon, lava bread demonstration, thermal pool time
Day 6: Golde circle (Gulfoss, Great Geysir, Thingvellir National Park), tomato farm visit, Icelandic horses demo, ice cream
Day 7: Reykjanes Peninsula, Blue Lagoon and farewell dinner
---
Detailed Itinerary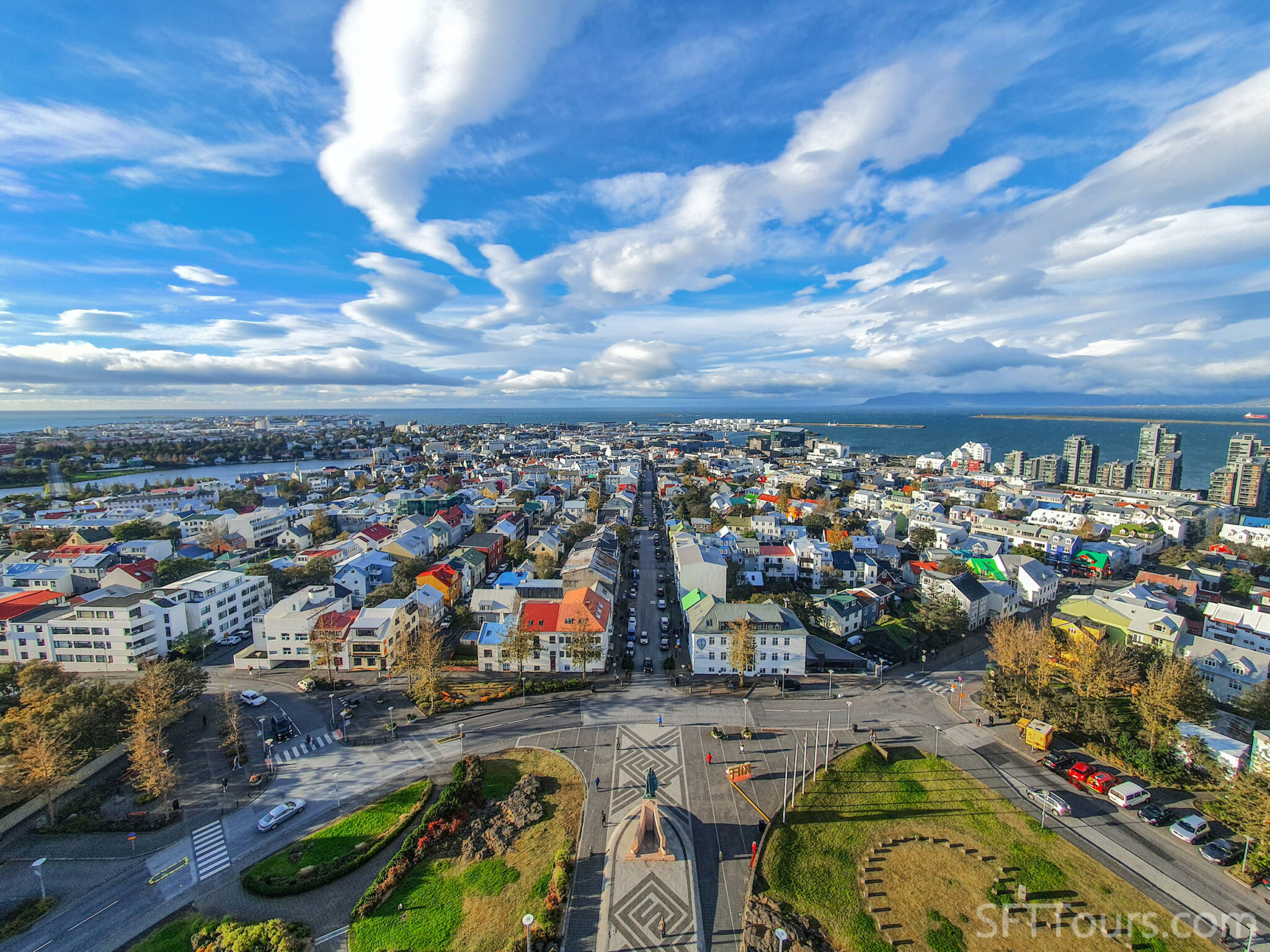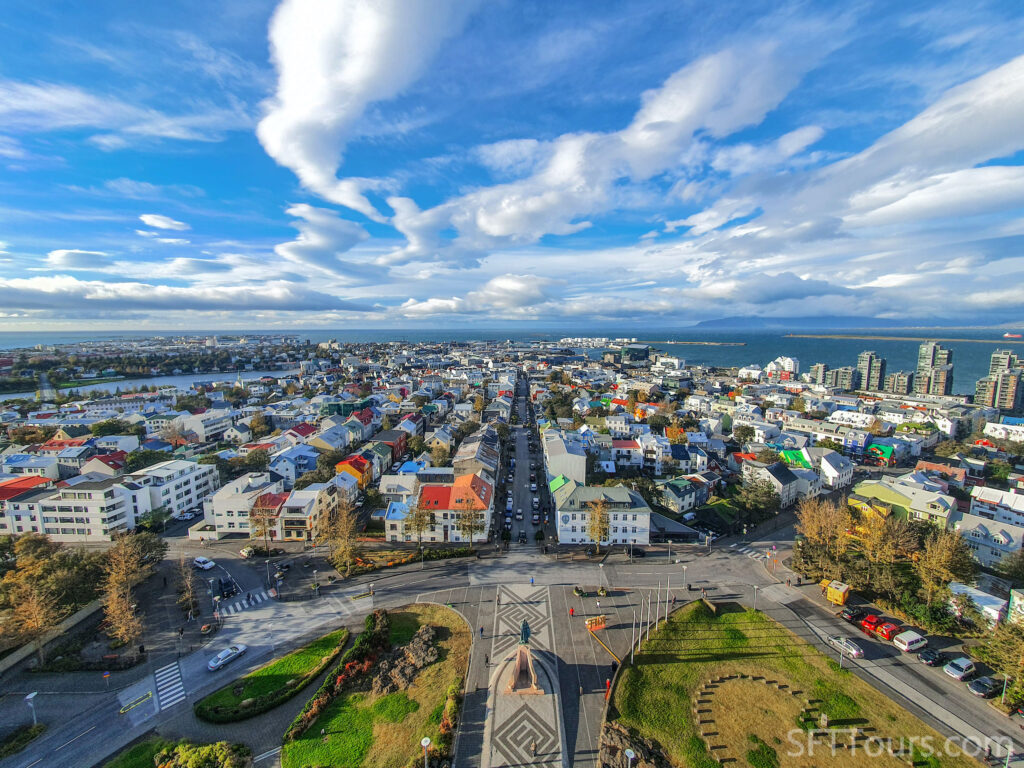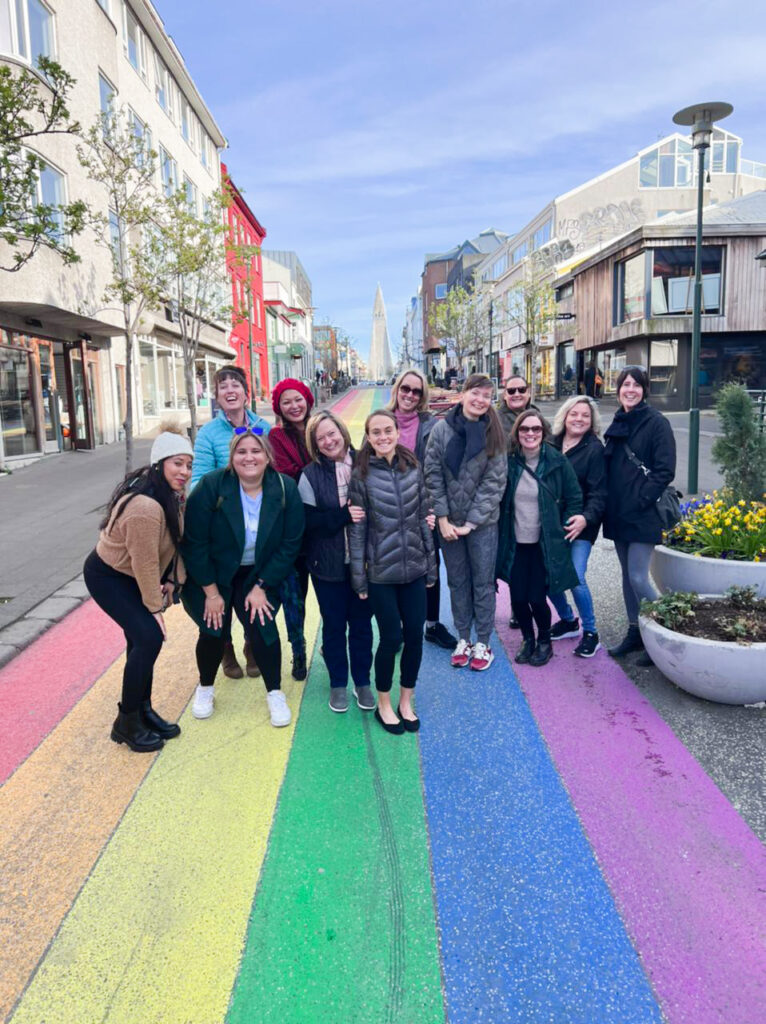 Day 1 : Arrive in Reykjavik
Arrive on your own time and make your way from the airport to the hotel which is located right in the city center, mere steps from the main shopping street and within walking distance of all main sights.
We will start the trip with a welcome orientation and introduction where you will meet the rest of the guests.
Introduction to self-defense: Our Self-defense Course will start with an introduction by the Slagtog team who will share their approach to feminist self-defense and the principles that we will learn and practice during the week.
Feminist self-defense is a holistic approach that goes beyond martial arts and physical self-defense techniques by providing participants with the tools to recognise a threat or aggression and keep themselves safe with the tools available.
After that, we will have a reception dinner and wine pairing at one of the great restaurants in town. This is your chance to get to know the rest of the group and enjoy a wonderful fresh meal with great wines.
Inclusions: Welcome drink, 2-hour introductory and foundational Self-defense session, dinner with wine pairing.
Overnight at FossHotel Reykjavik
FossHotel Reykjavik is a tower hotel with great views over the city and all the amenities you need for a comfortable stay.
Located in the city center, very near the famous church, you can walk out and explore Reykjavik on your own if you arrive earlier in the day.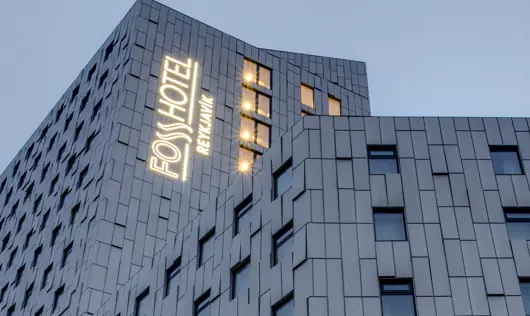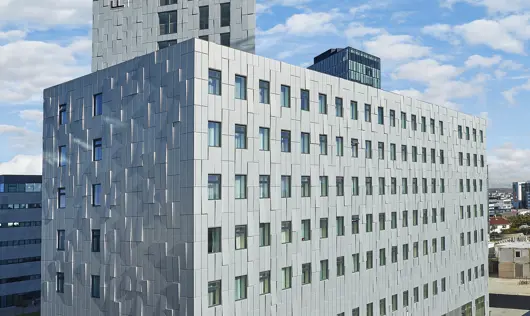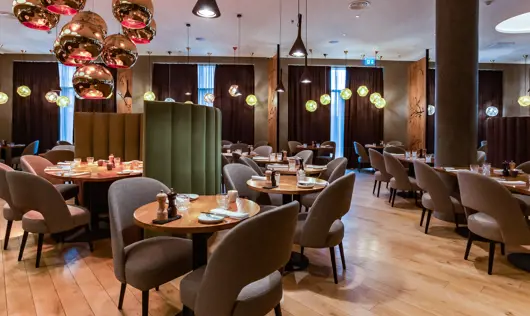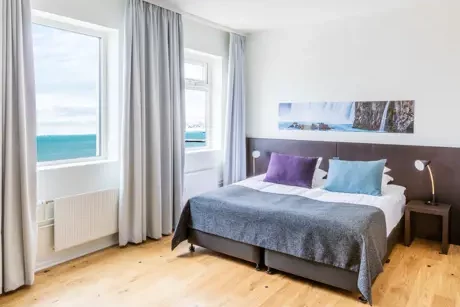 ---
Day 2 : South Shore
Today we will road trip to explore Iceland's South Shore and some of its most famous waterfalls and landscapes.
Don't miss the chance to enjoy the view through your window, as traveling across Iceland is as much about the journey as it is about the destination!
We will stop at Seljalandsfoss, the famous waterfall that often appears on brochures about Iceland because it is one of the few which can be encircled thanks to its narrow and tall fall and the caverns located behind it. It is a major highlight and our favorite!
This waterfall is part of the river Seljalandsá and originates in the Eyjafjallajökull glacier volcano, that's right, the volcano that erupted in 2010 and caused havoc across Europe. When you admire the waterfall, know that this is where the sea was in Iceland before.
Fun fact: This waterfall was featured in Justin Bieber's "I'll show you" music video.
After this waterfall, we will sneak into a secret waterfall that is just 10min away. Shhh! This one will for sure get you wet which is why we give such detailed packing list tips, but it is SO worth it!
After Seljalandsfoss we will continue to another famous waterfall in Iceland, Skógafoss. This massive 60m waterfall will make you feel tiny in comparison and will show you the true power of nature.
If we are lucky and the sun takes a peek, we will no doubt see a rainbow thanks to the water spray that is permanently there (pack a rain-jacket for the spray!).
We highly recommend walking up the close to 400 steps to the top of the waterfall for a different view.
Nearby, we will find the open-air Skógafoss Folk Museum where we can observe the picturesque turf houses (torfbaeir in Icelandic) that are so typical of this part of the world.
The turf houses here have been moved from other parts of Iceland for preservation and admiration, so they are original.
Turf houses were built for maximum isolation from the cold by the Vikings who knew a thing or two about surviving in extreme climates and had ran out of trees to use as wood to build their houses.
We will continue our road trip to Reynisfjara, a stunning black beach that is located in front of Reynisdrangar, three famous basalt cliffs.
Popular legends tell the story of two trolls who dragged a ship to the beach and were petrified when the morning sun came. The rock formations were featured in Season 7 of Game of Thrones.
The basalt cliffs and beach are located near the village of Vík where we will make a stop for lunch at one of the small restaurants and enjoy some free time (or we may enjoy lunch at Reynisfjara).
We will then continue driving towards our hotel for the night, Foss Hotel where we will have time for a pre-diner drink or a soak in their outdoor thermal jacuzzi.
Inclusions: Breakfast at the hotel, transportation, all stops in the itinerary, dinner at FossHotel.
Overnight at FossHotel Glacier Lagoon
FossHotel Glacier Lagoon is the most upscale accommodation option in the area and is conveniently located near the Glacier Lagoon and Diamond Beach.
The hotel is contemporary, with very cozy rooms and big windows, and the lounge is inviting and will be the best place for a pre-dinner drink.
The funky outdoor hot tubs are just what you need after a day exploring the glaciers and you can even spot the Northern Lights while soaking in.
Because of its location away from any permanent structures, FossHotel is the perfect place to spot the Northern Lights and we saw them twice on our last trip.
To get you out of bed excited for the day, breakfast is one of the best we have seen in the entire country (if not the best) so we will start the days with sea views and a healthy dose of energy.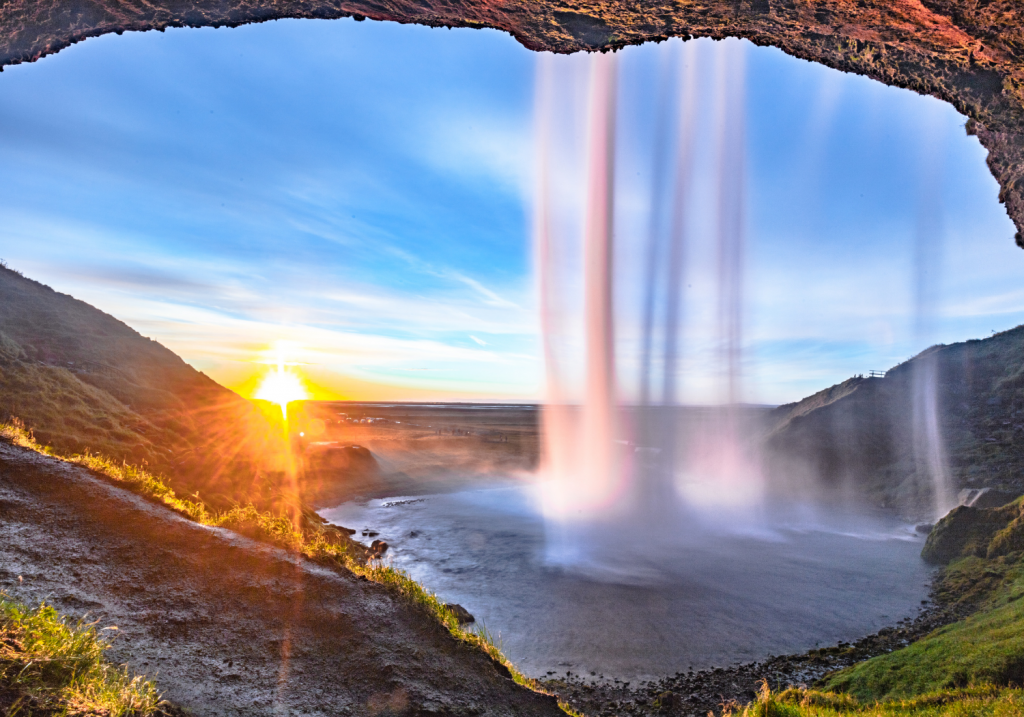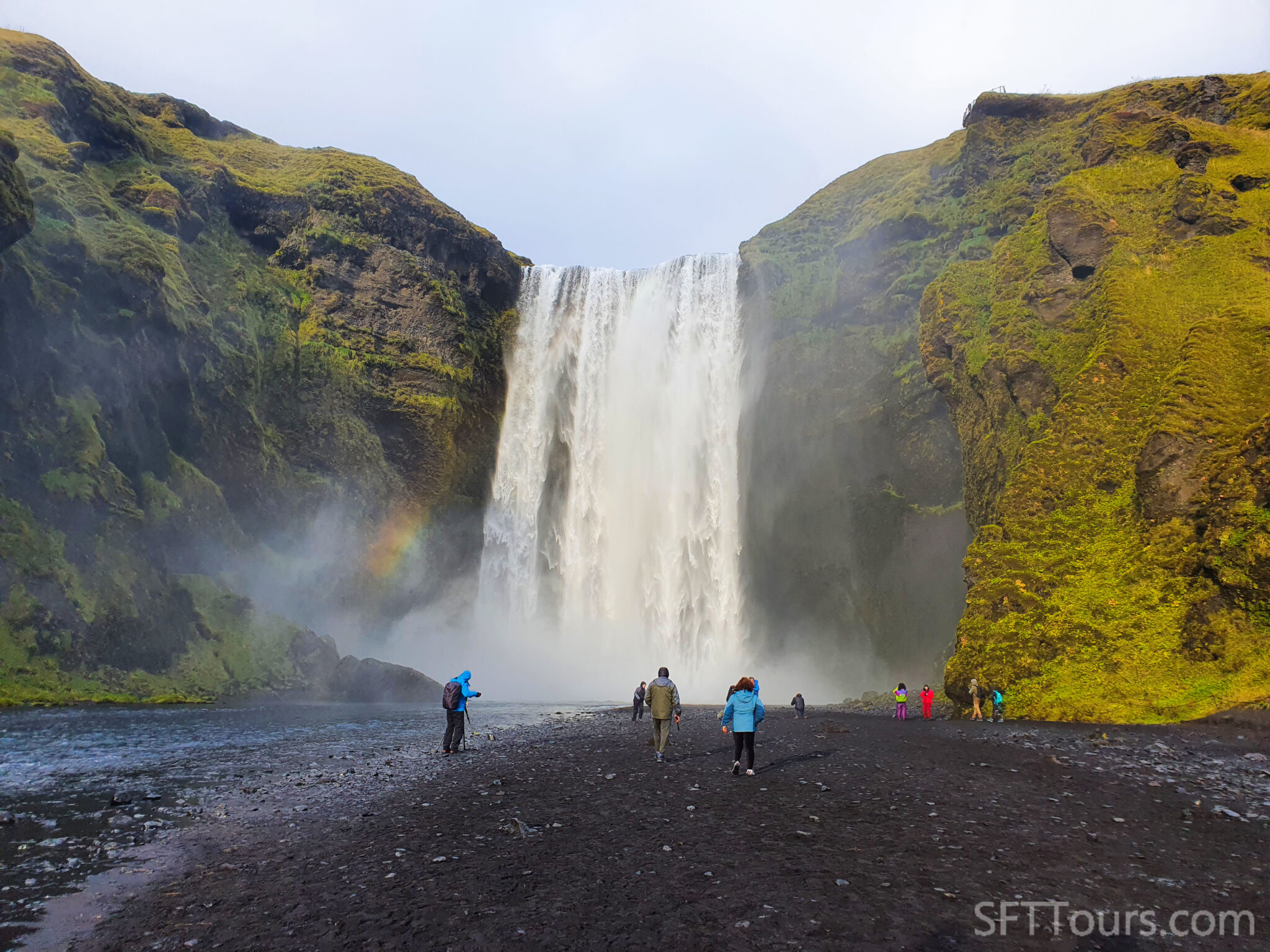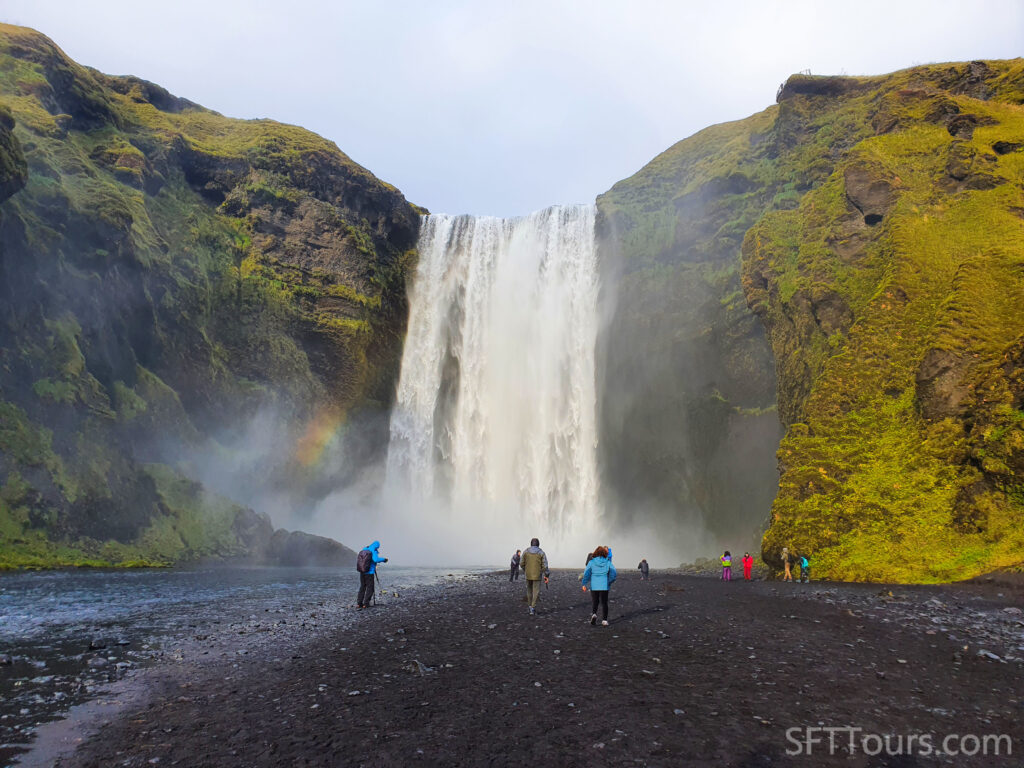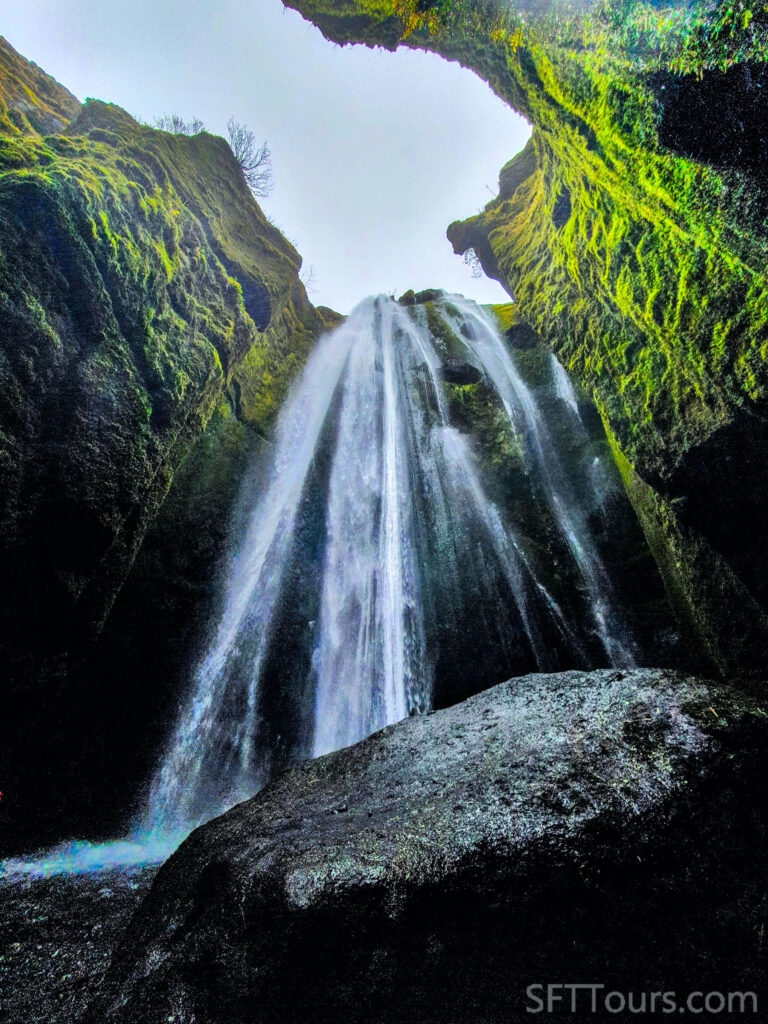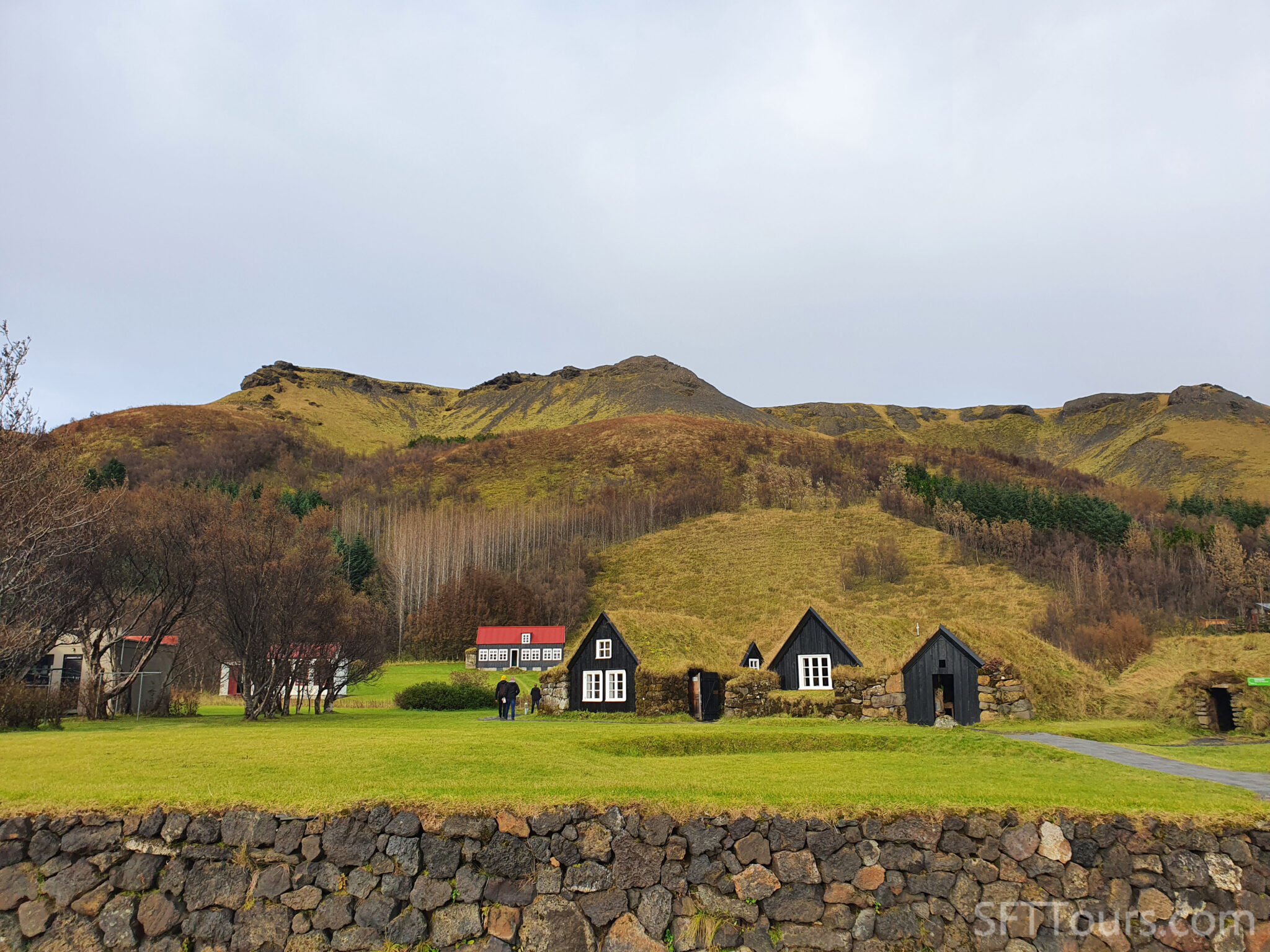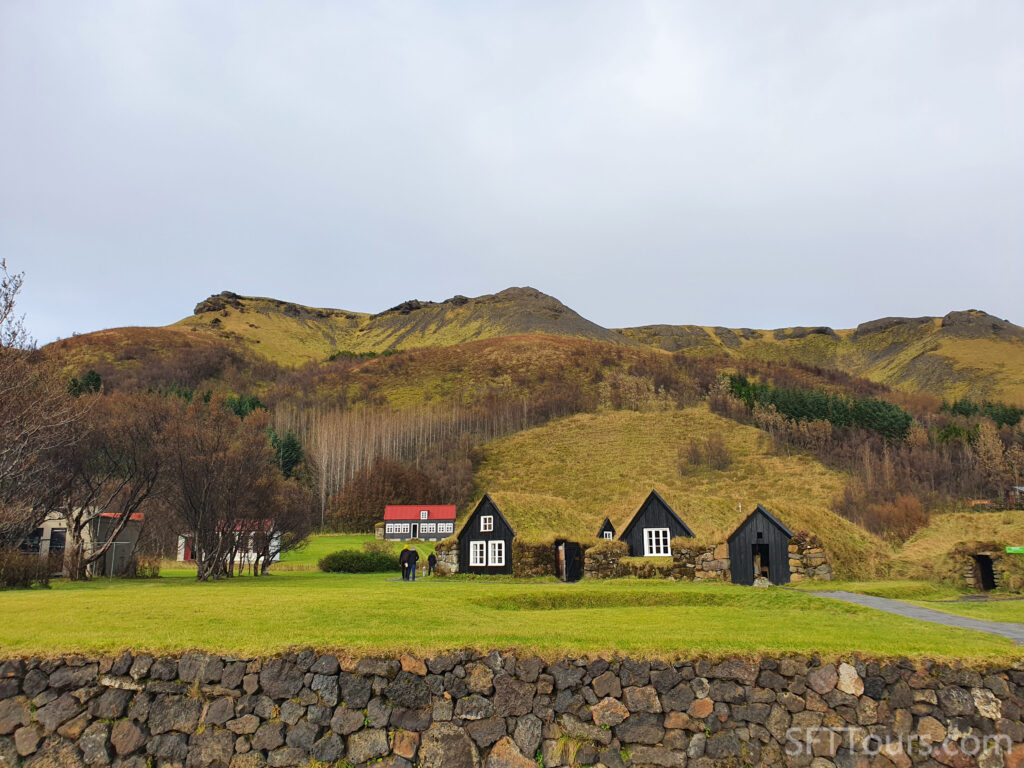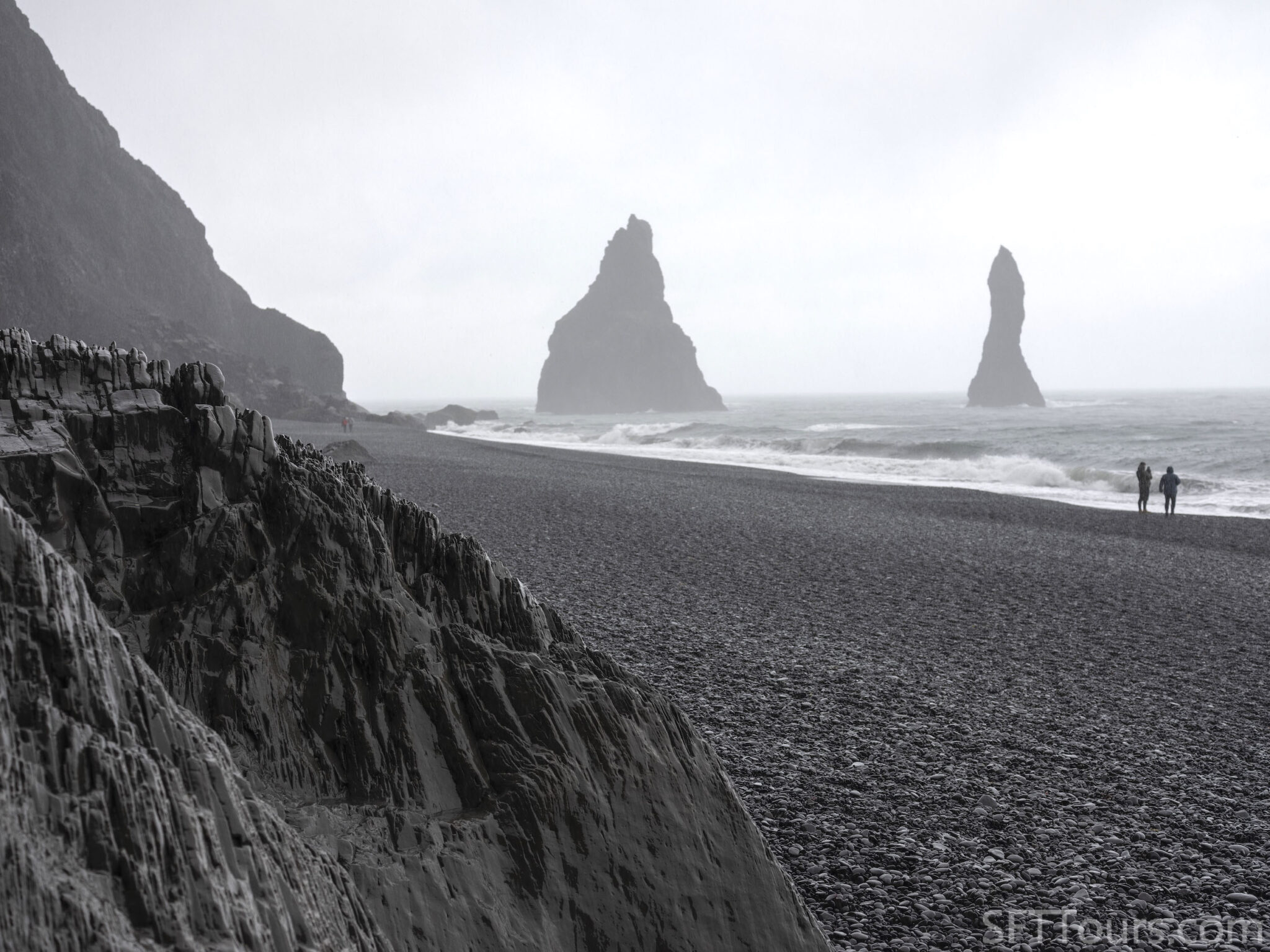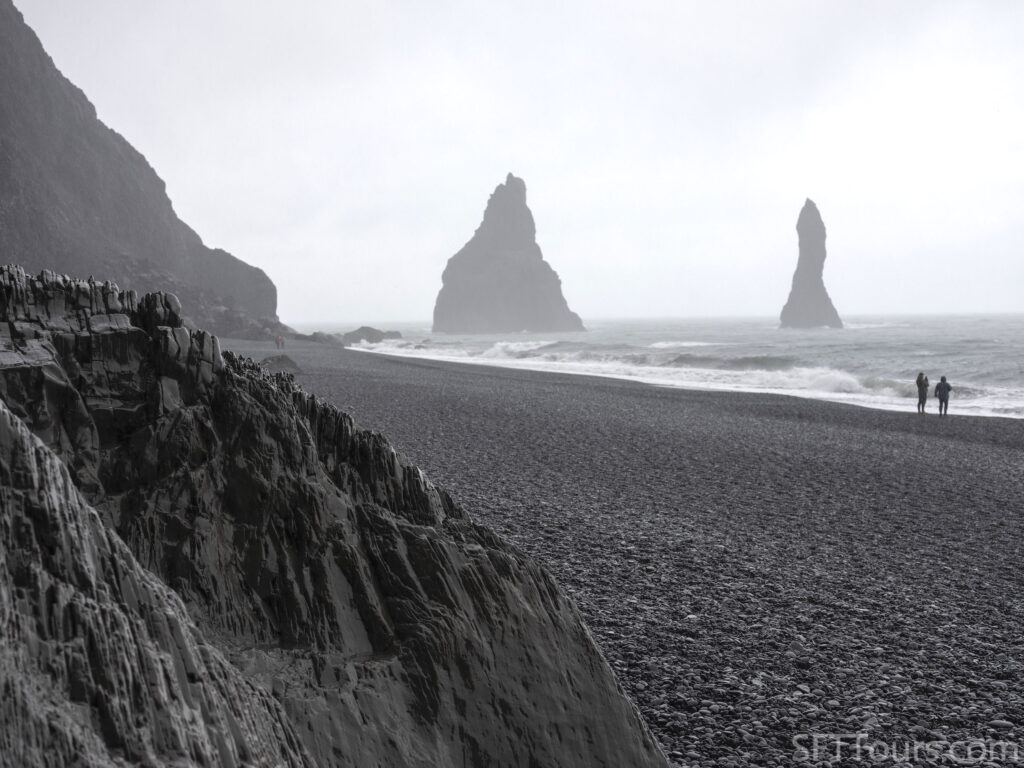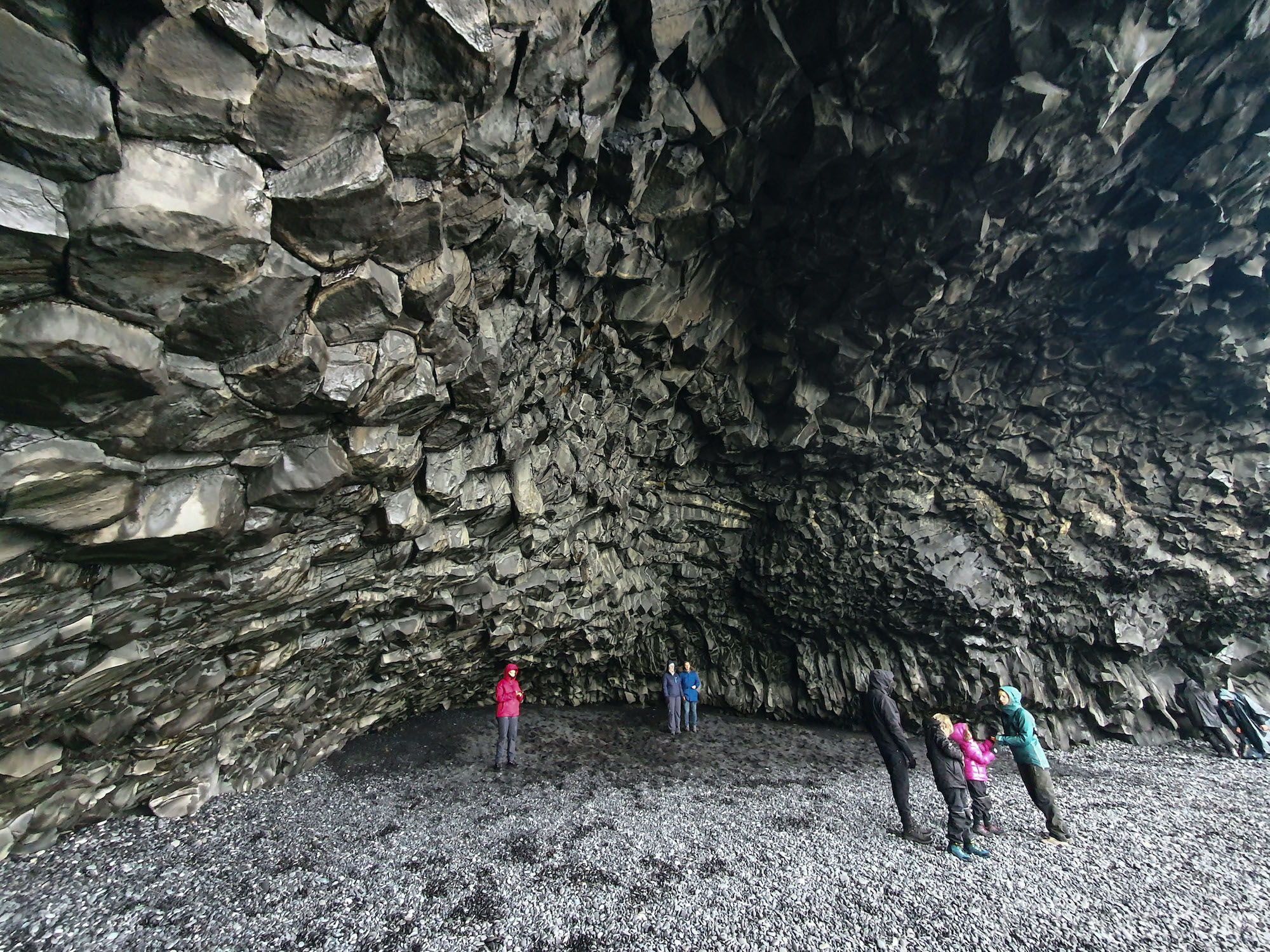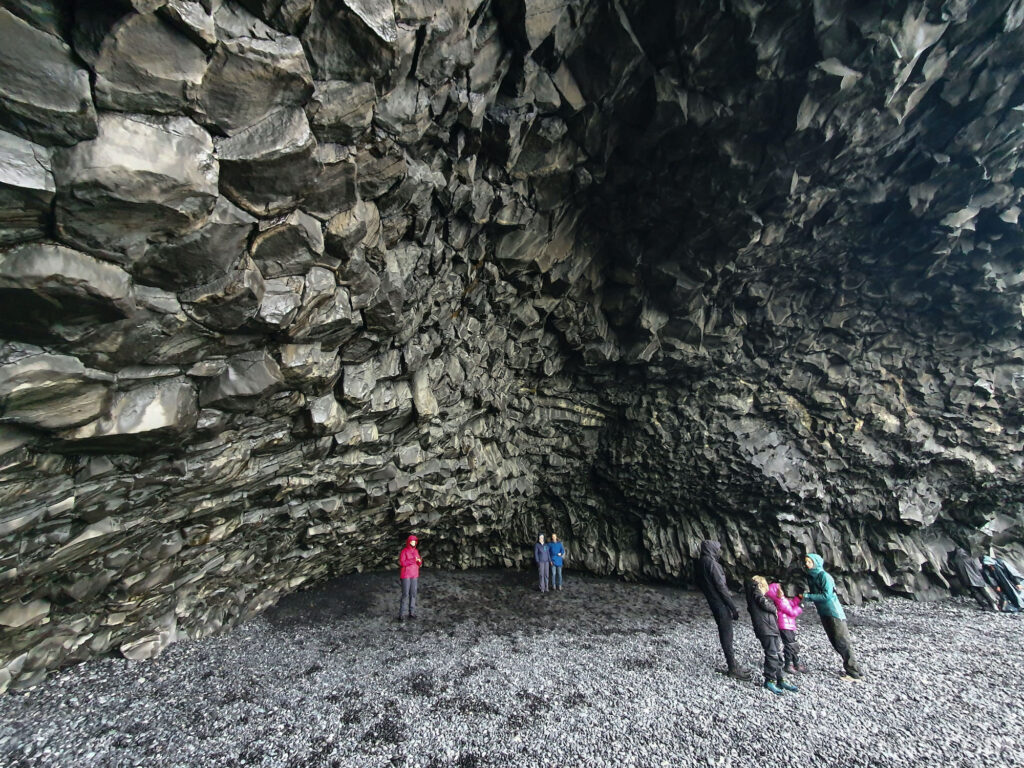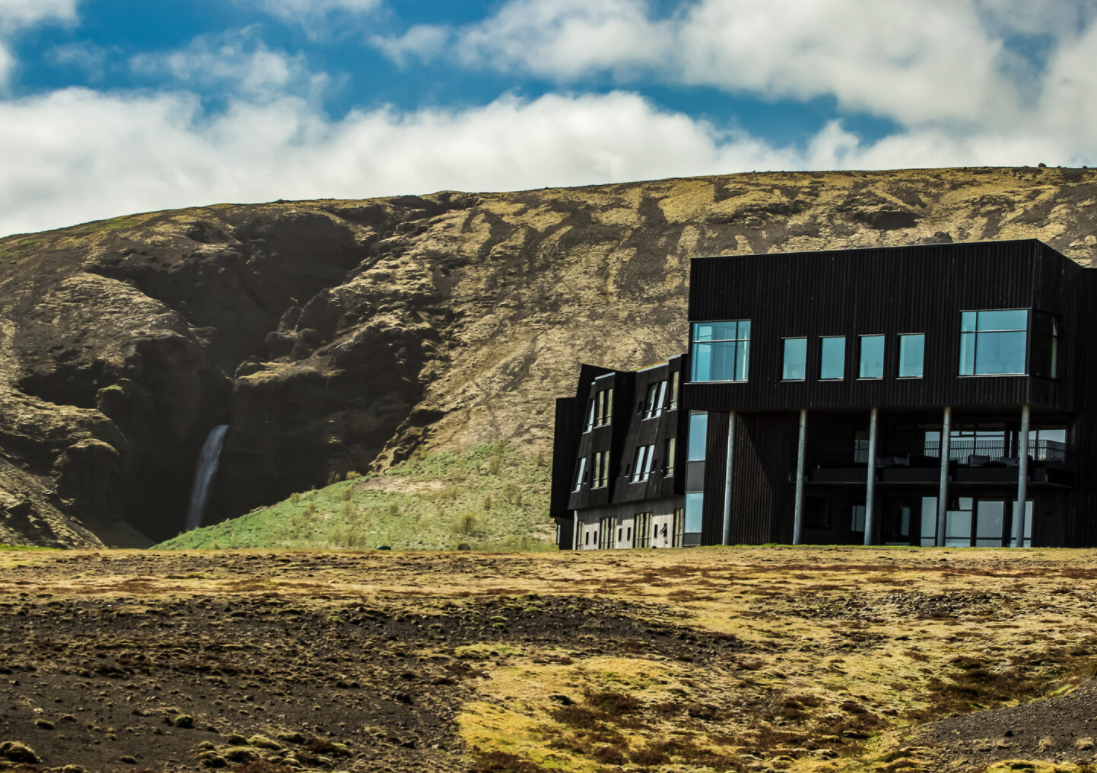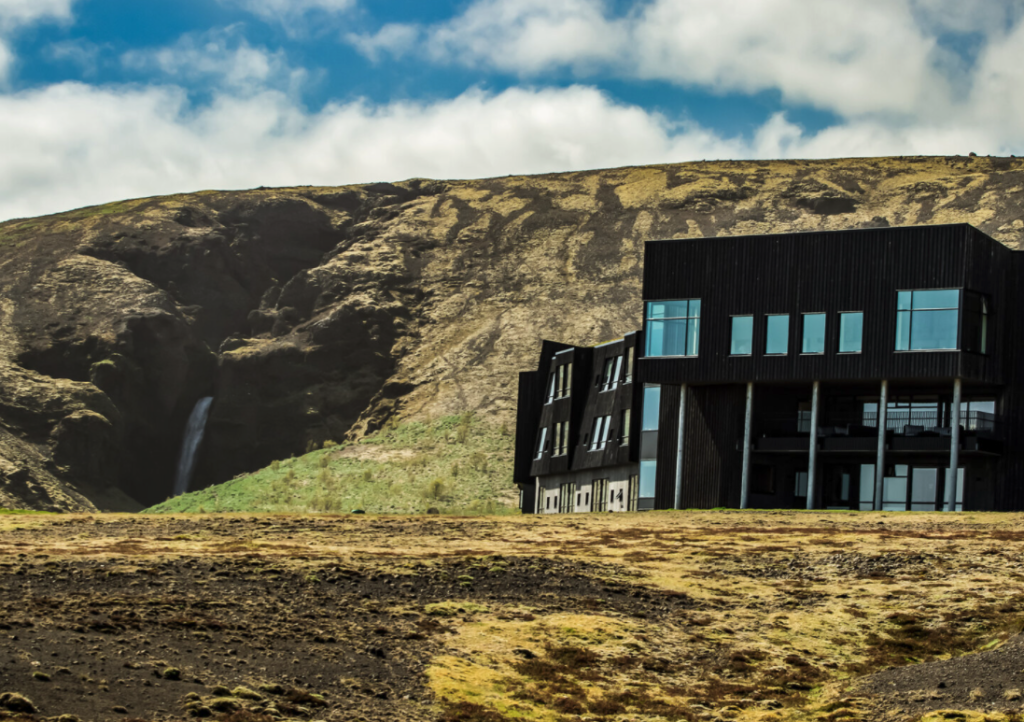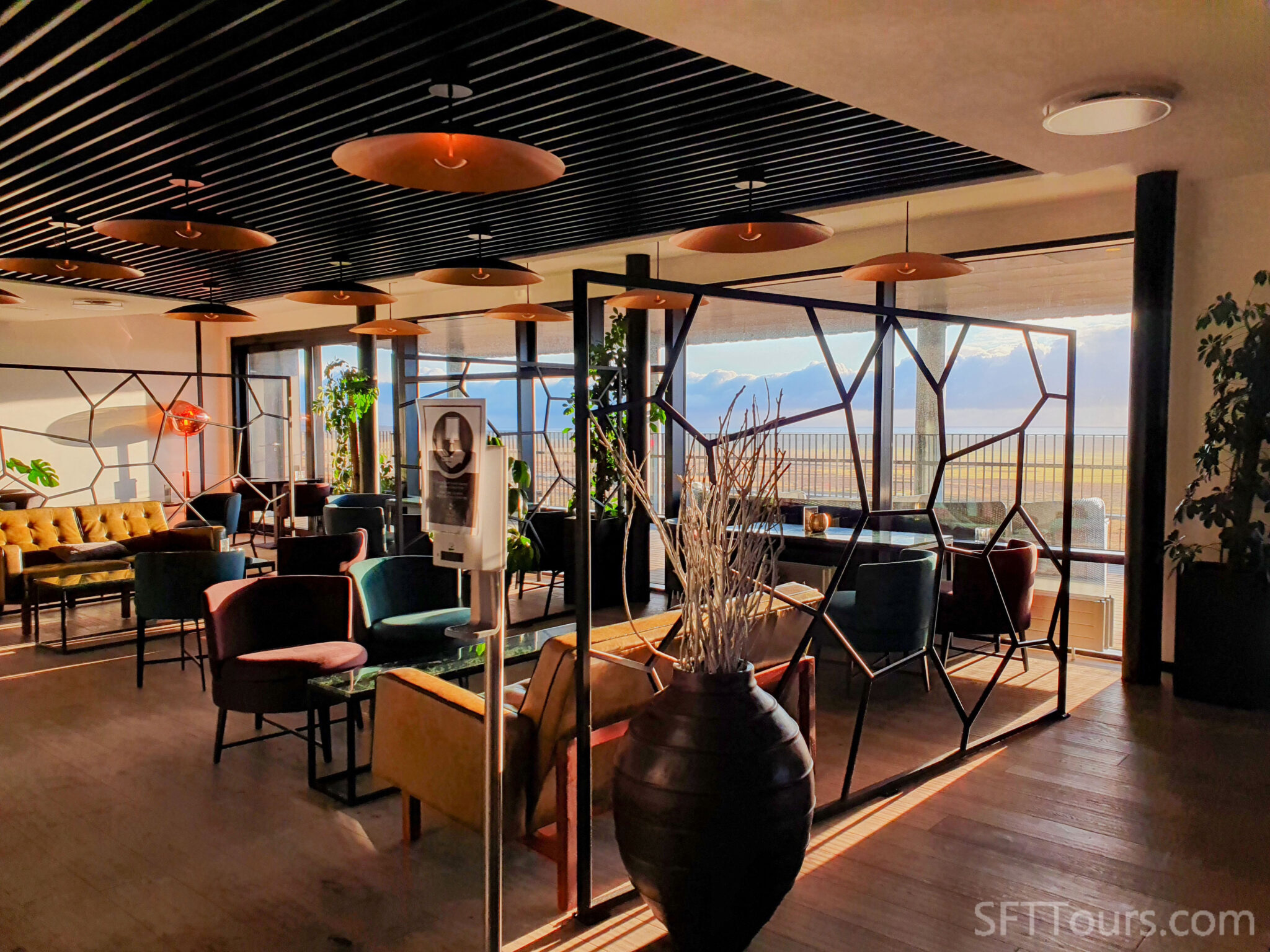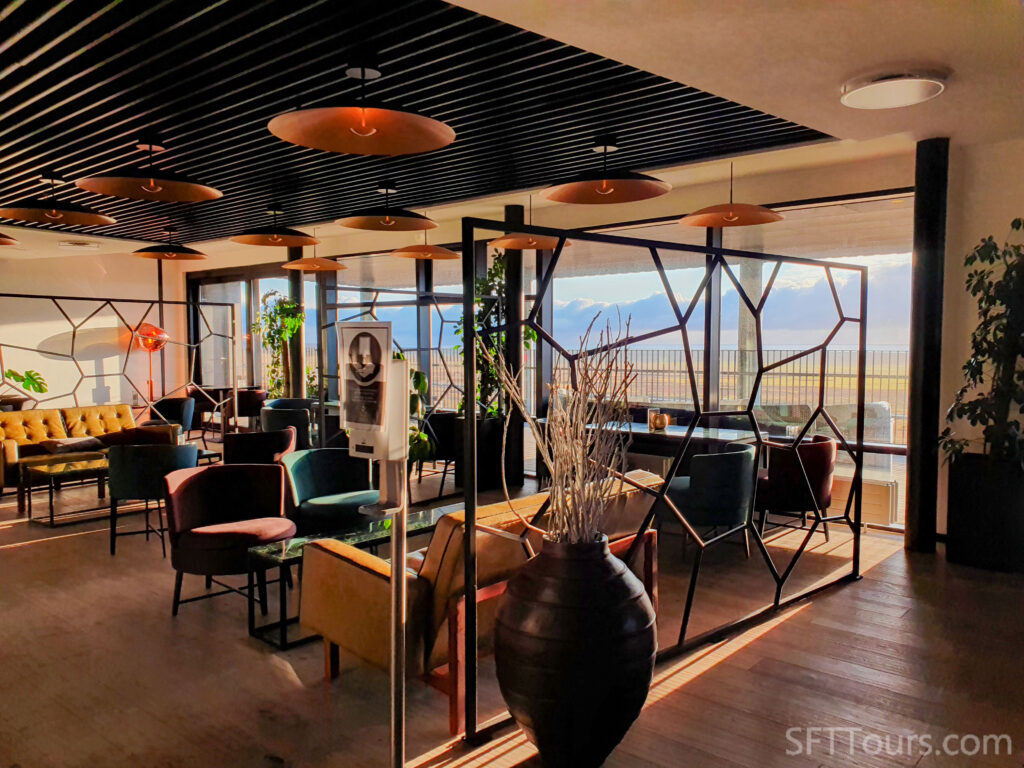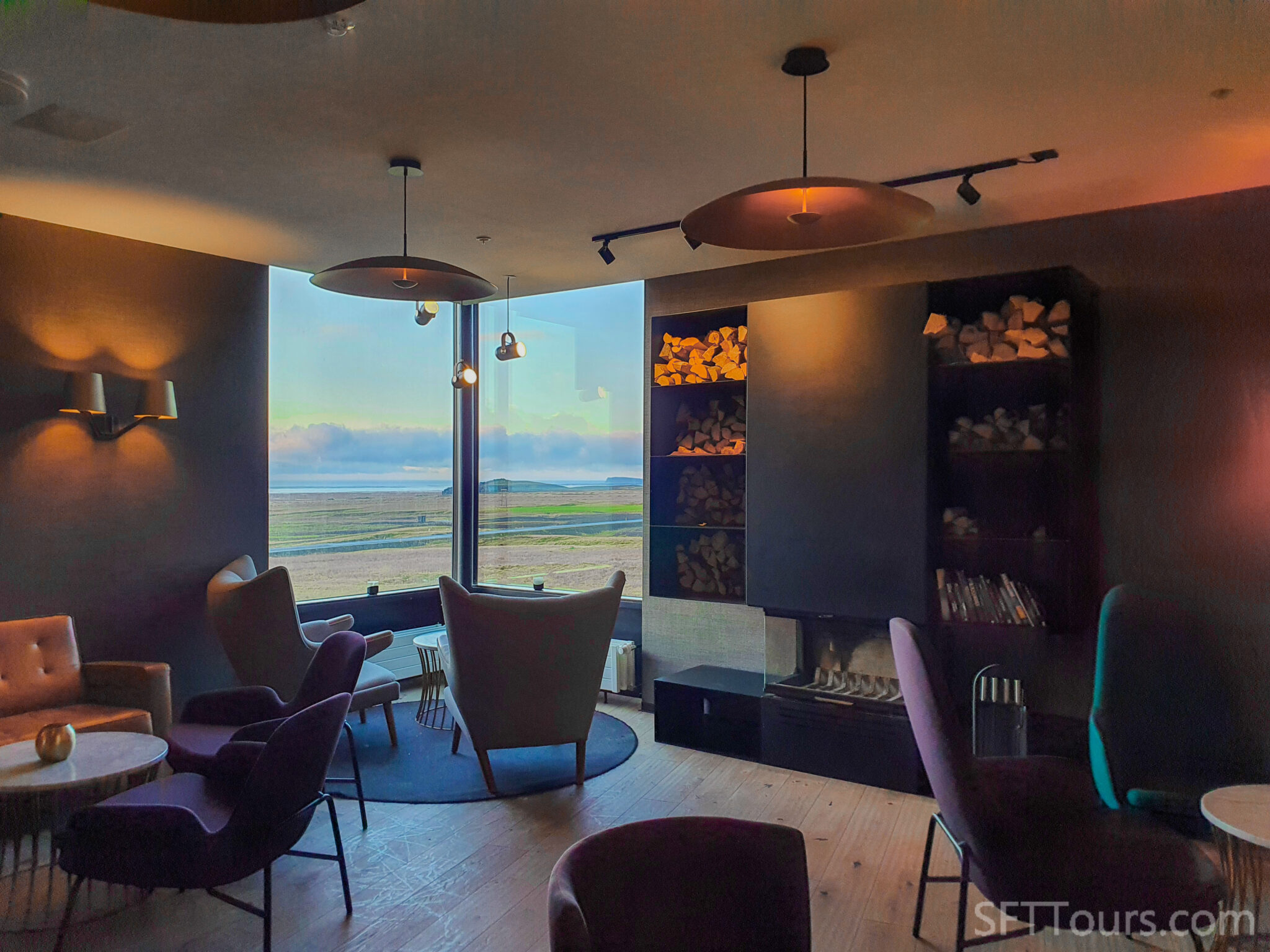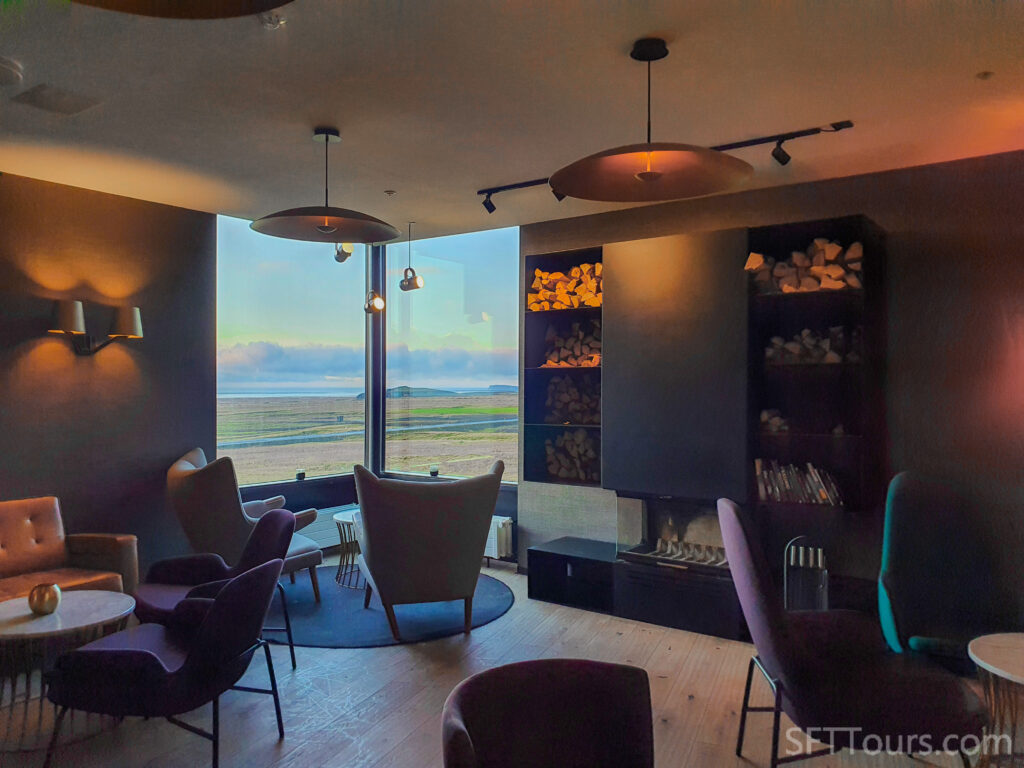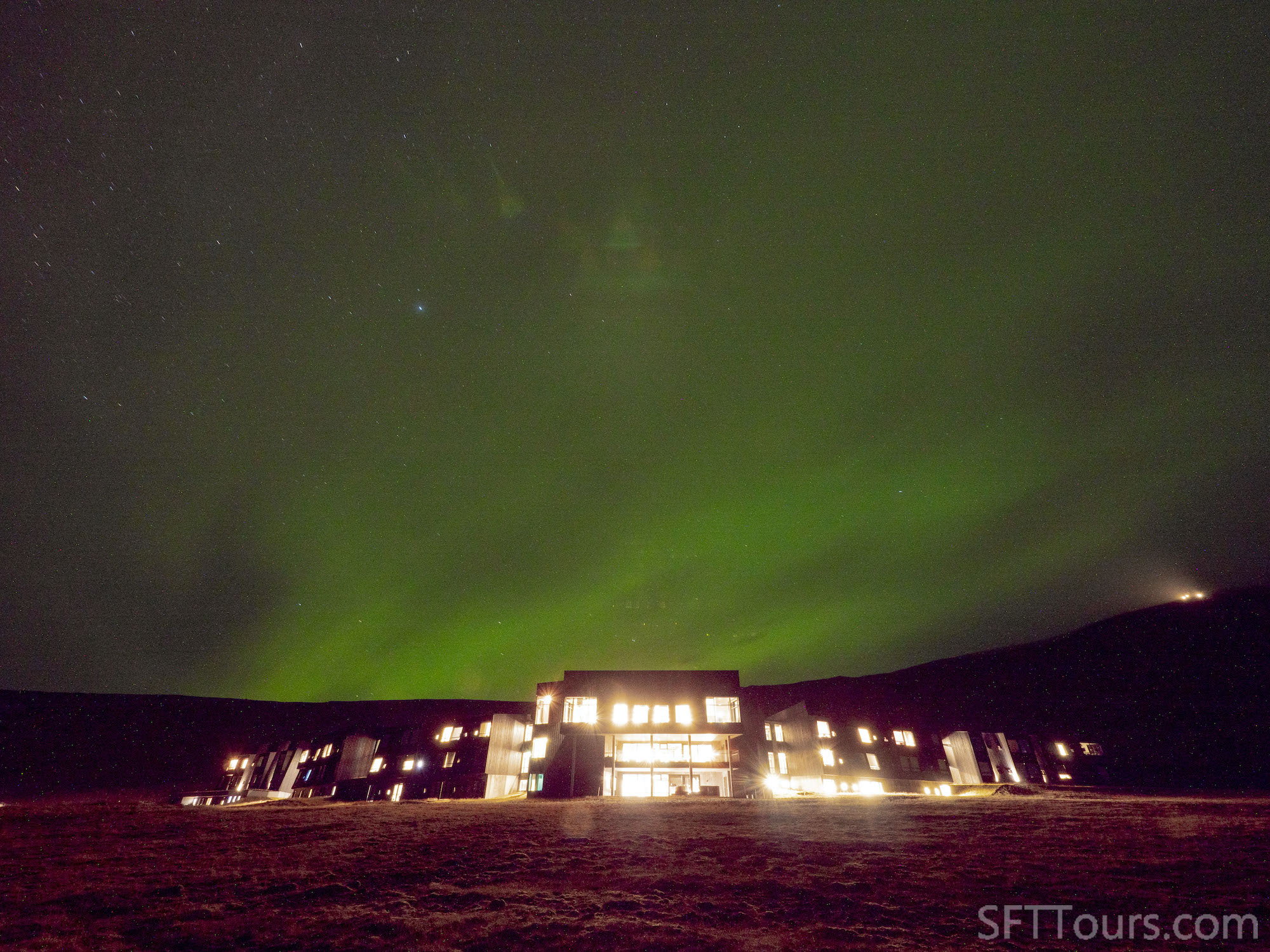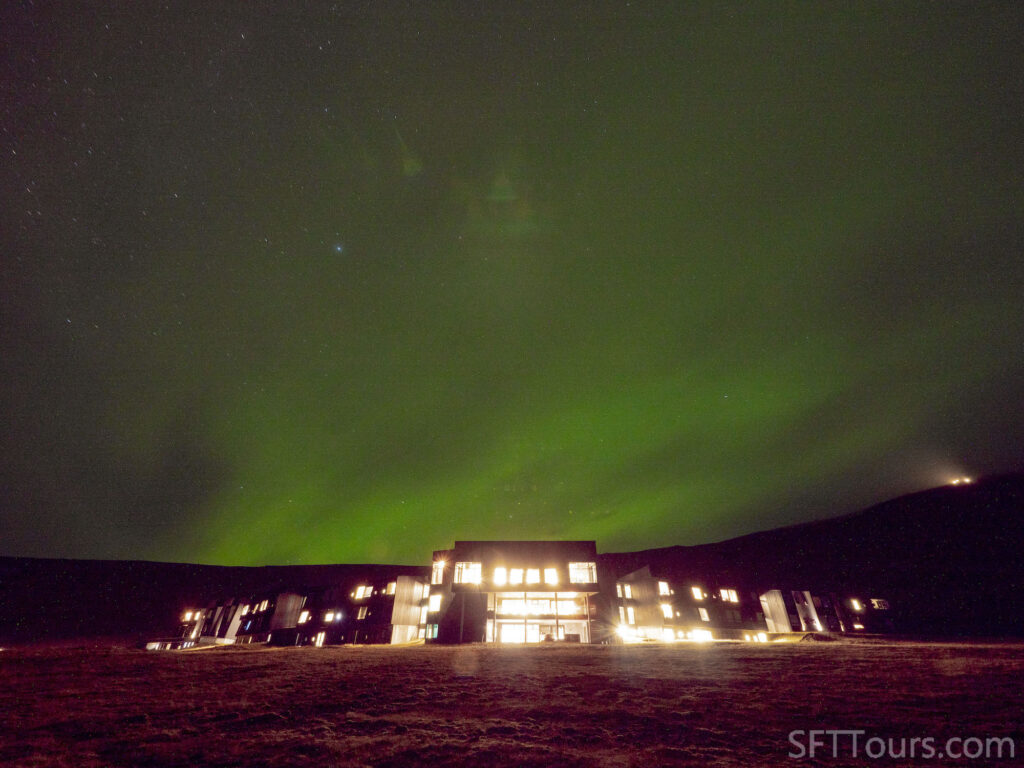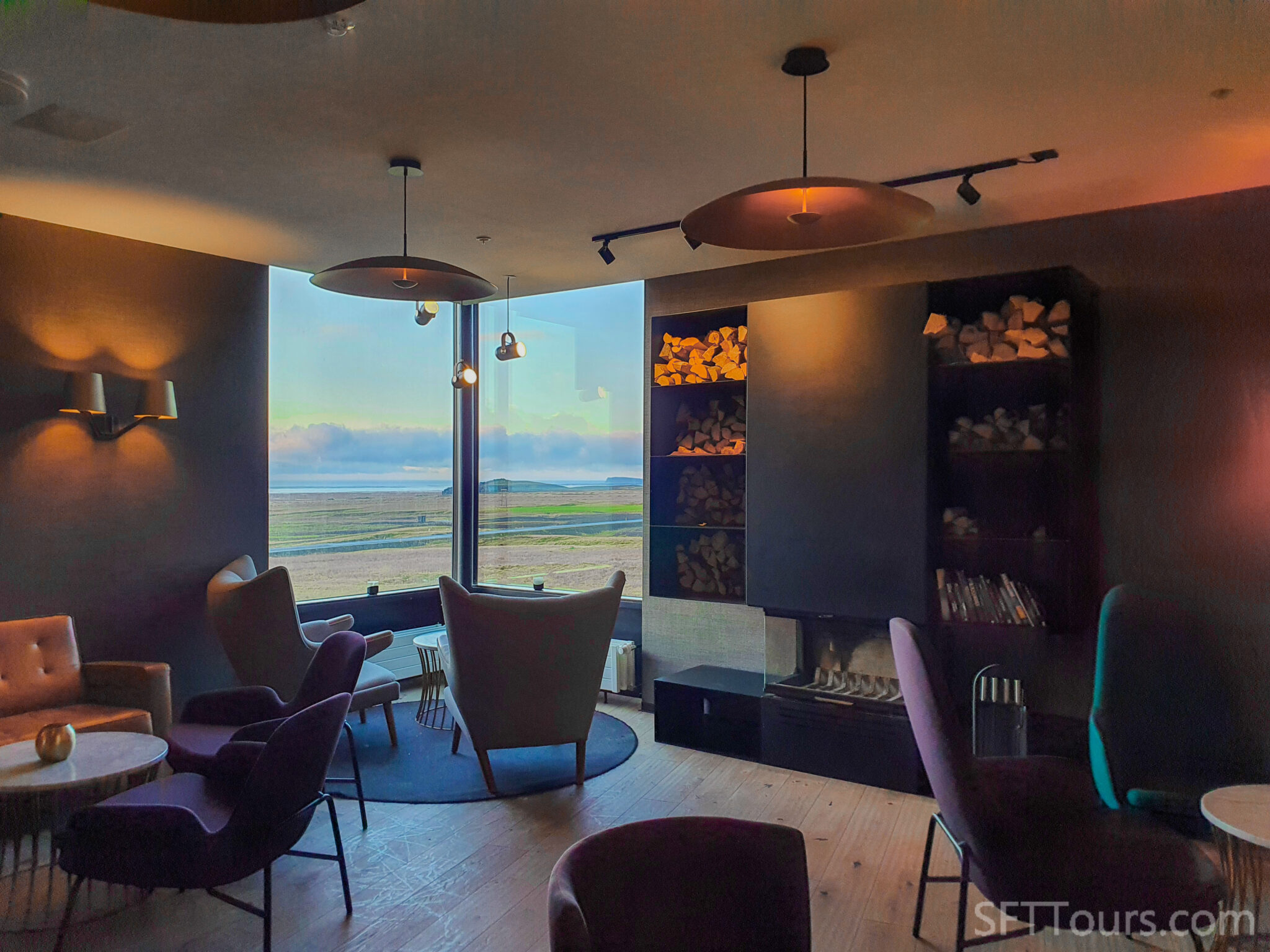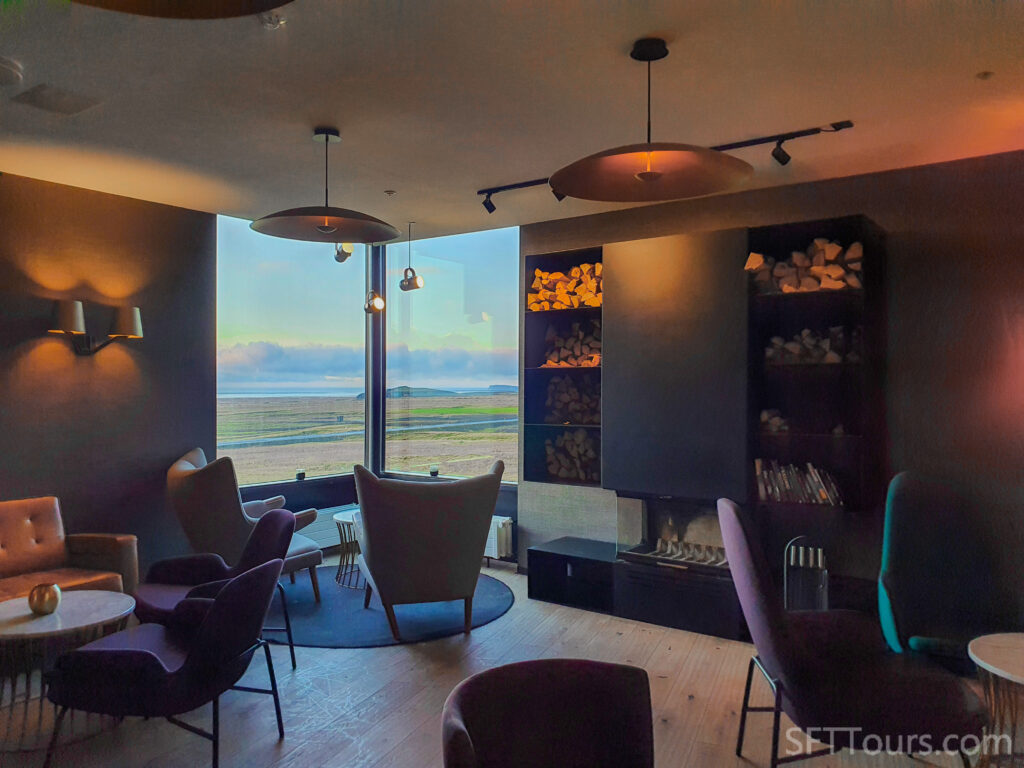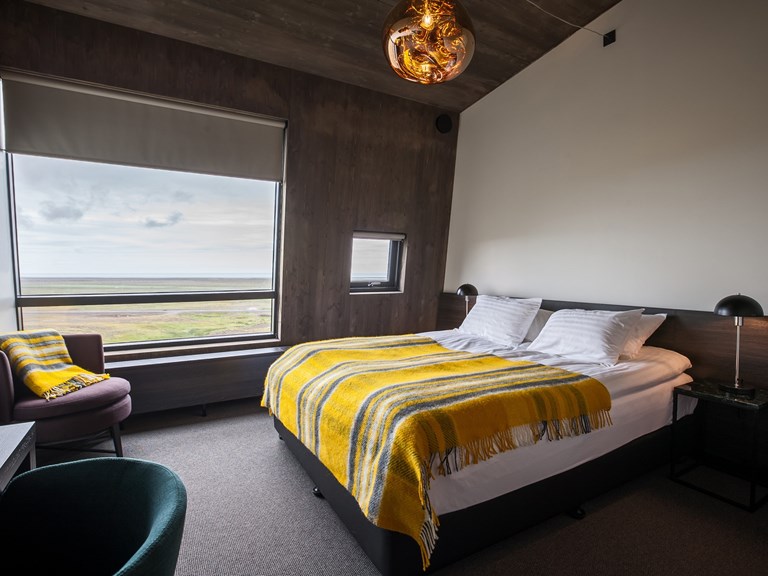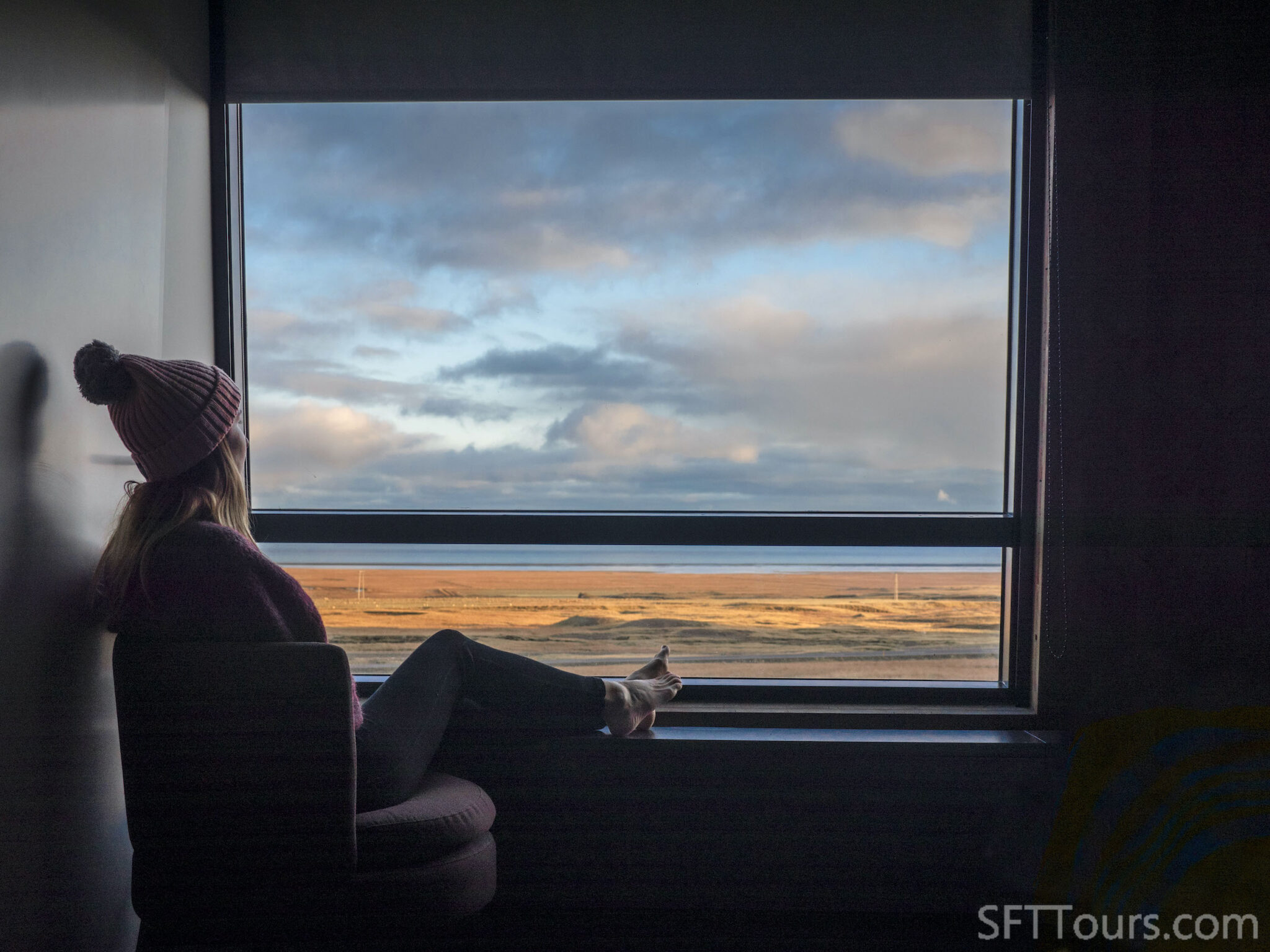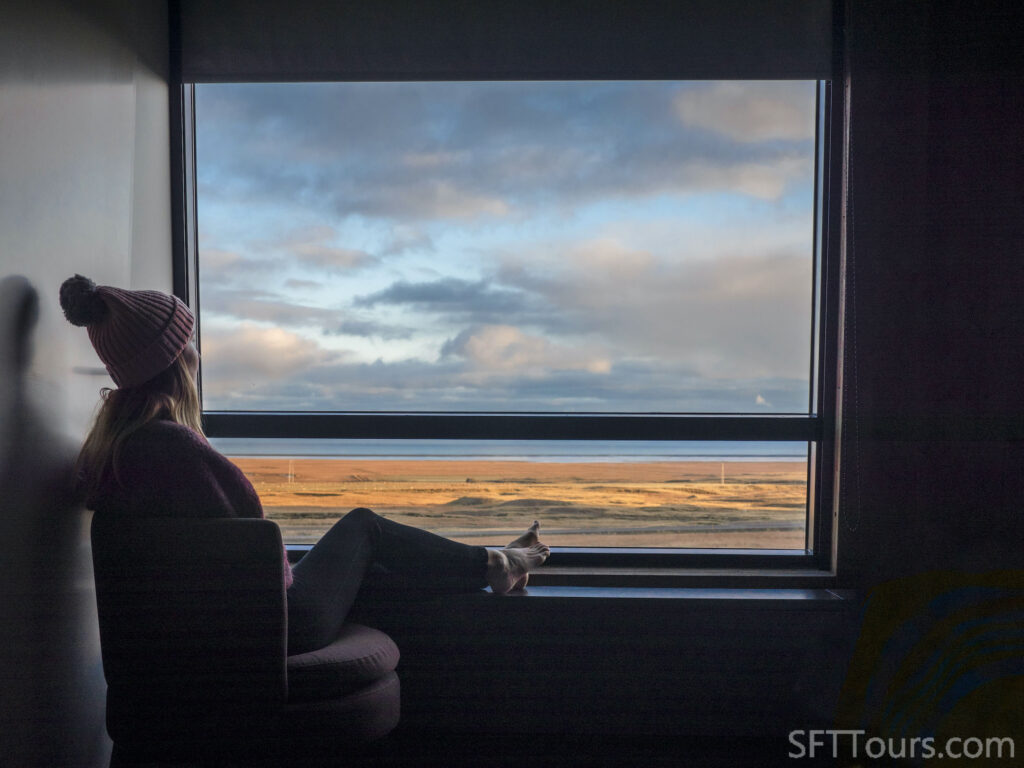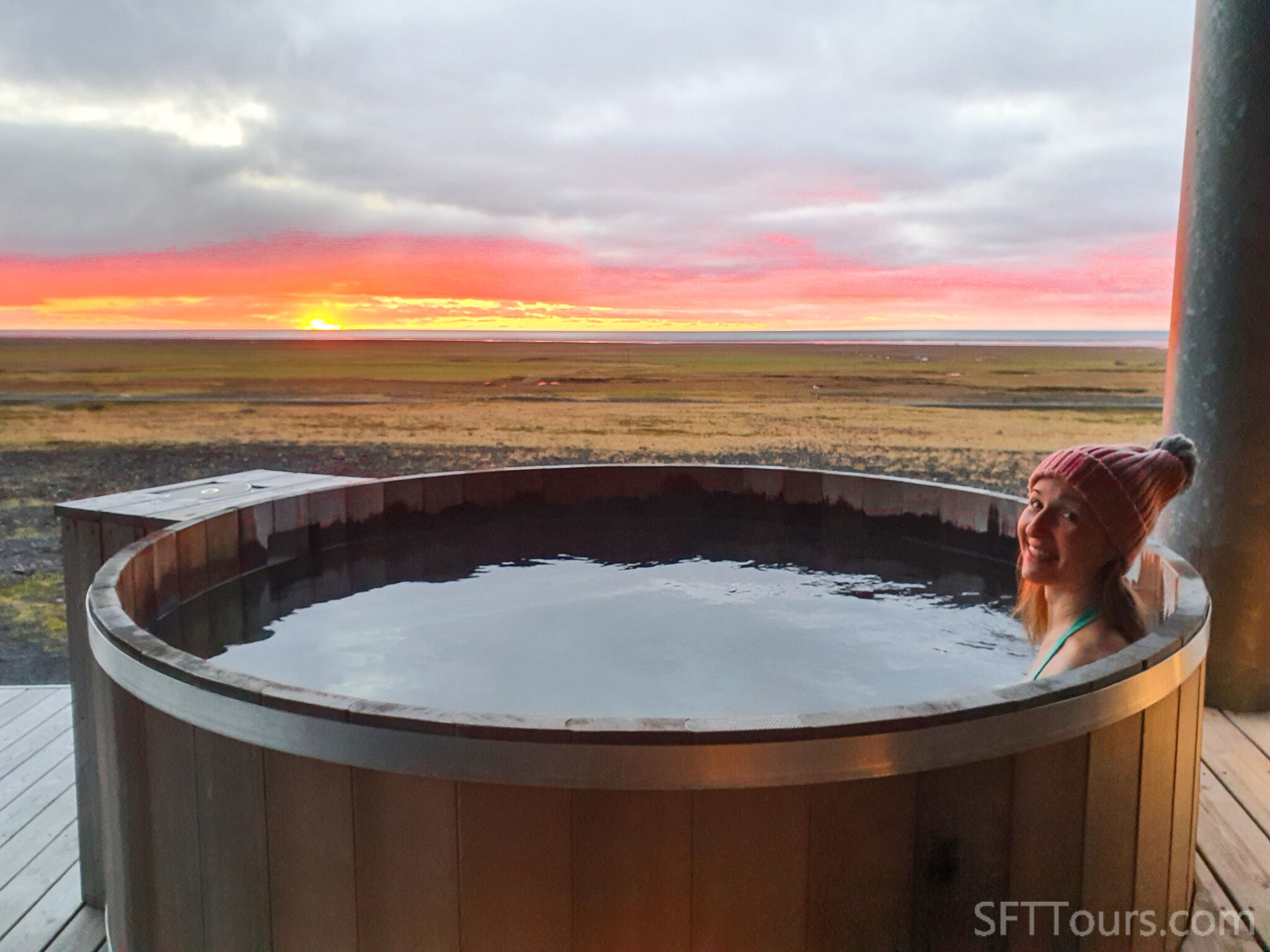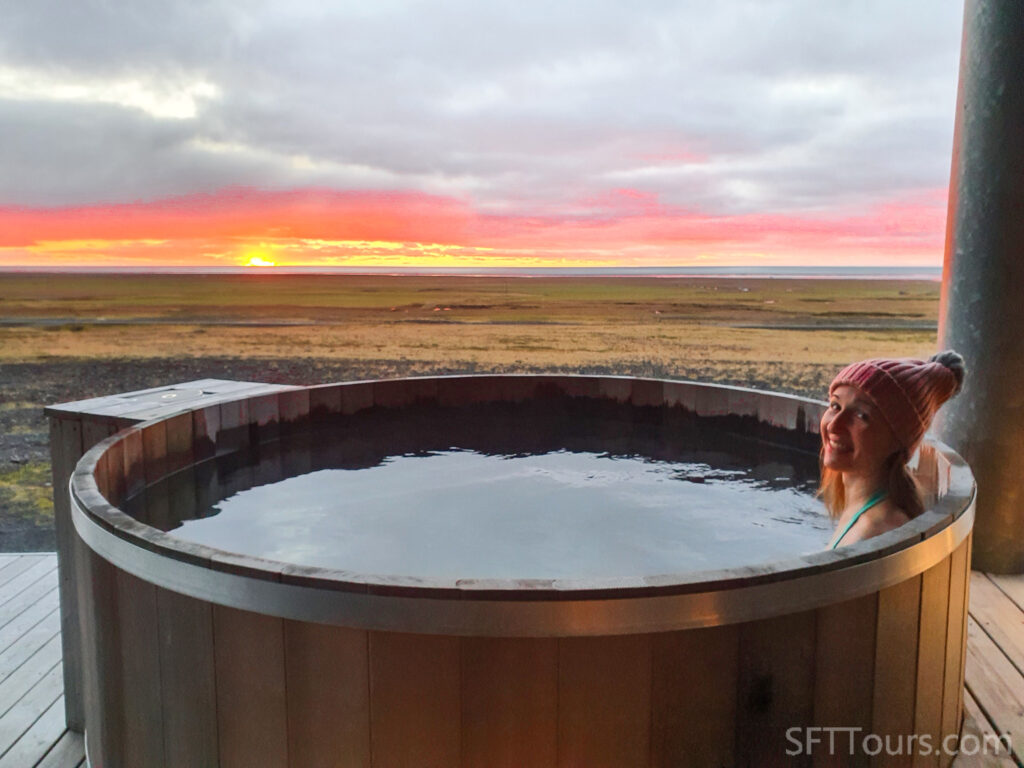 ---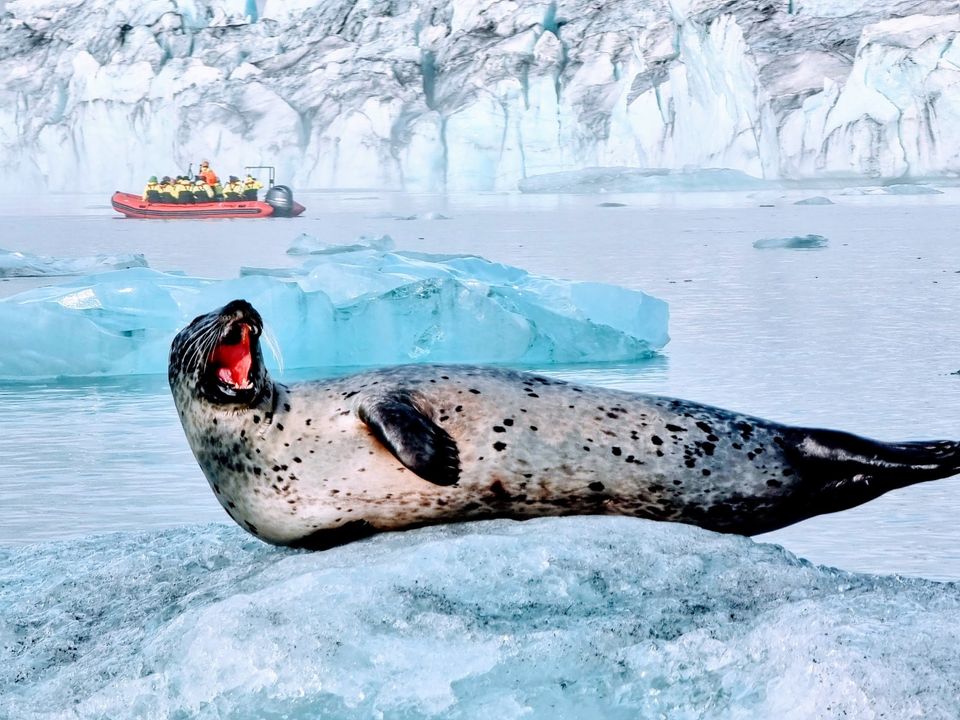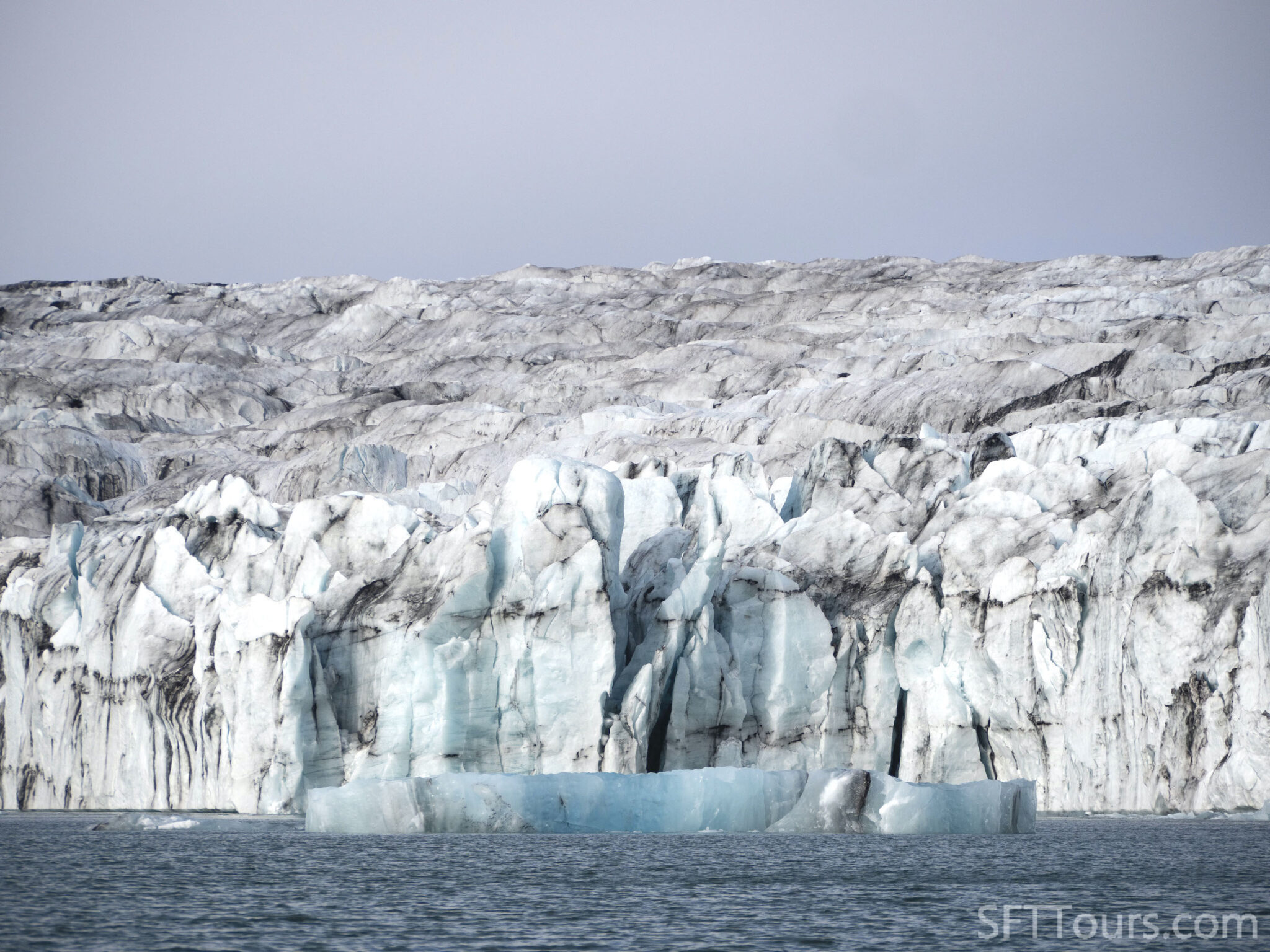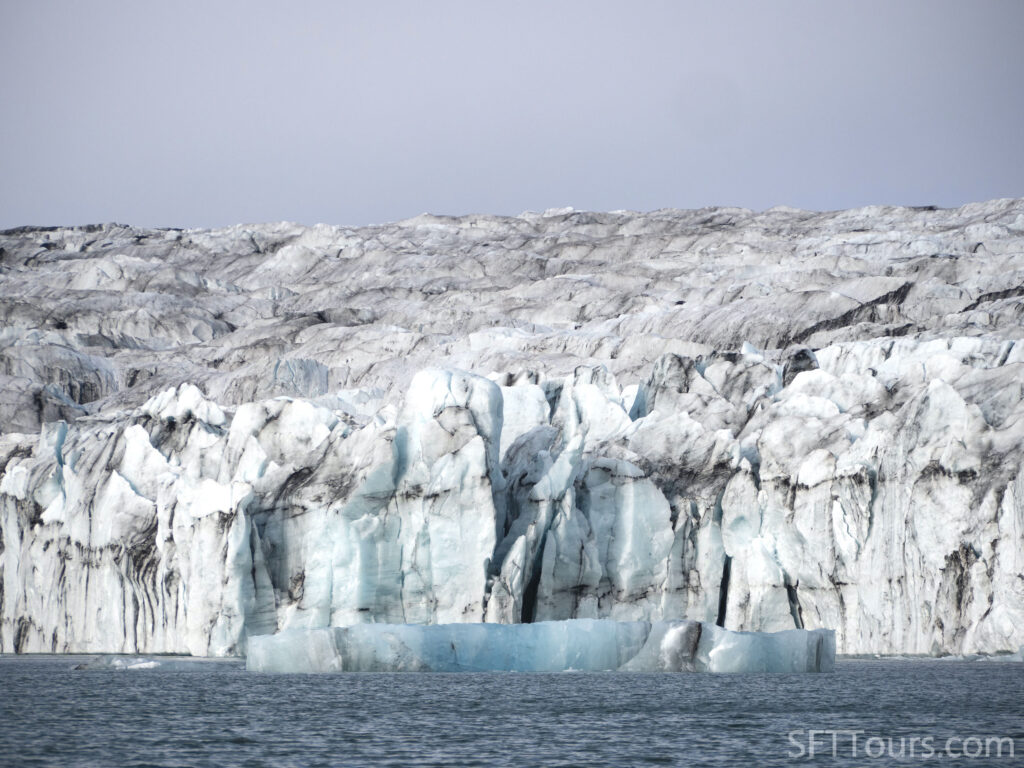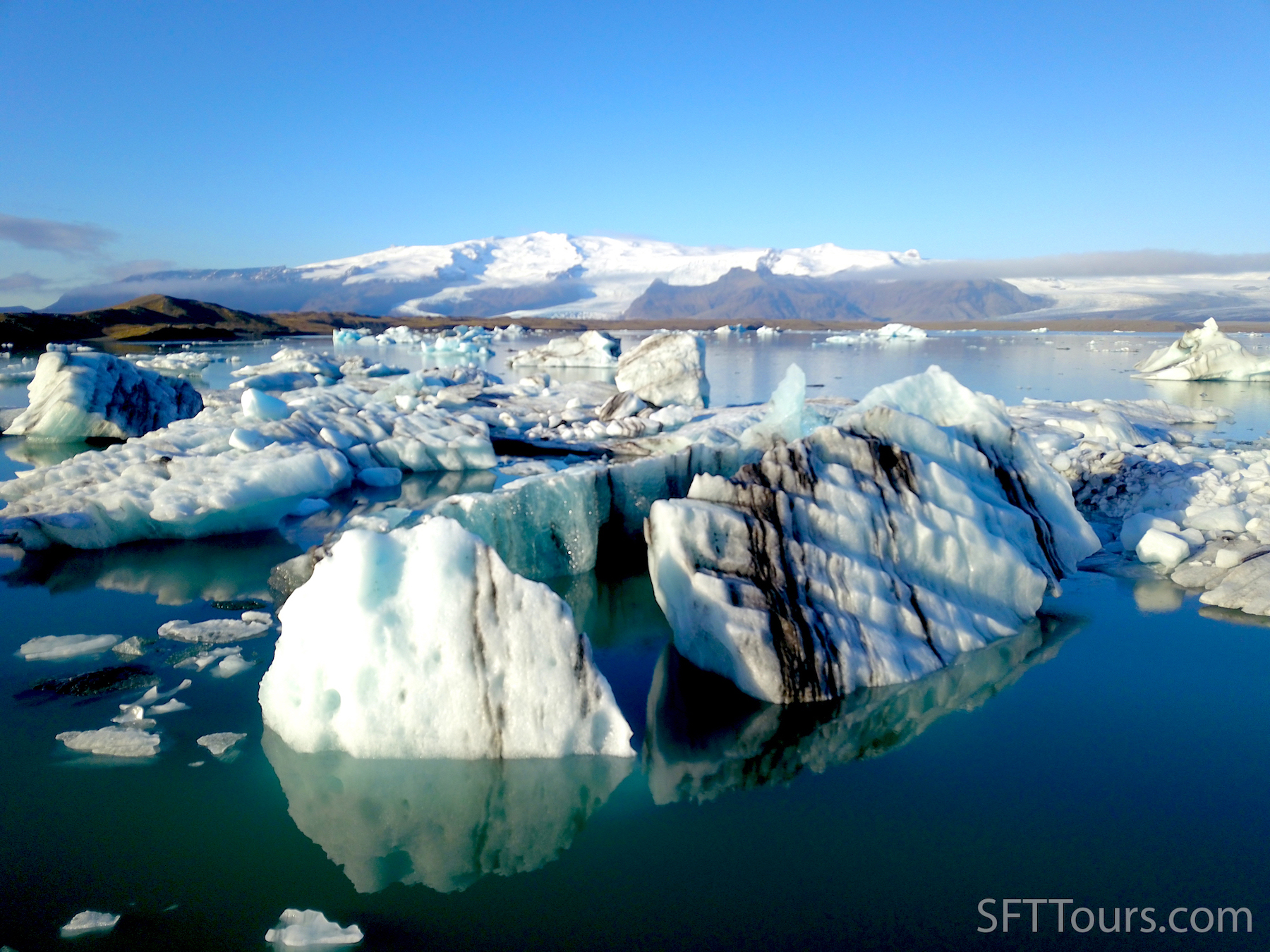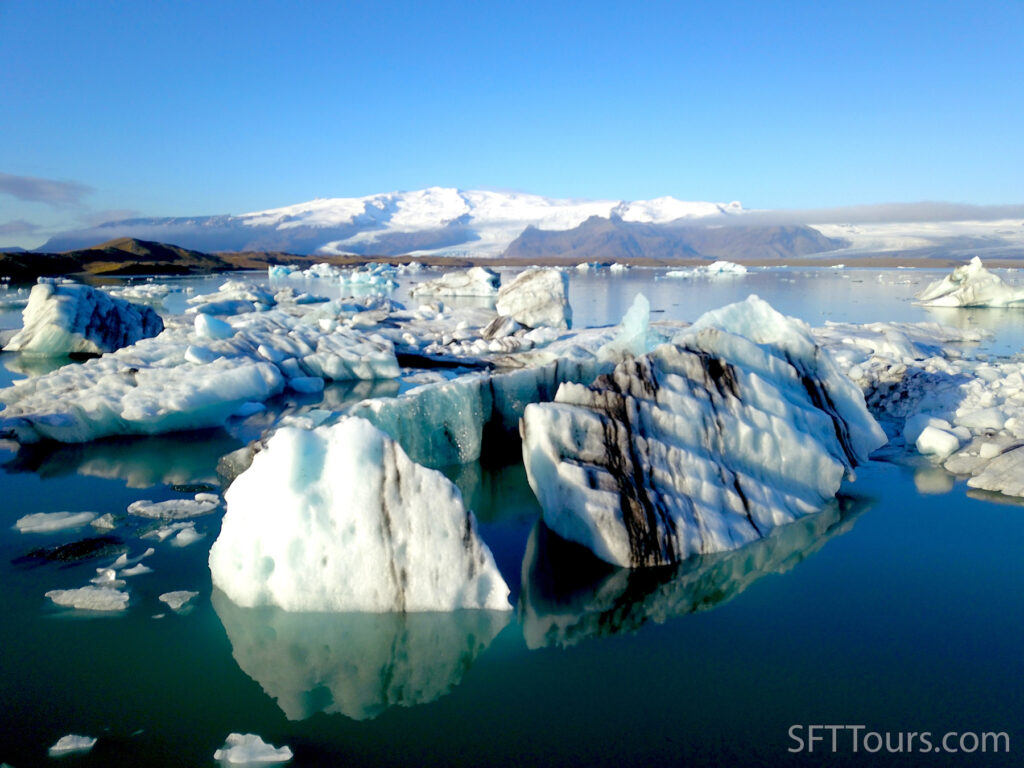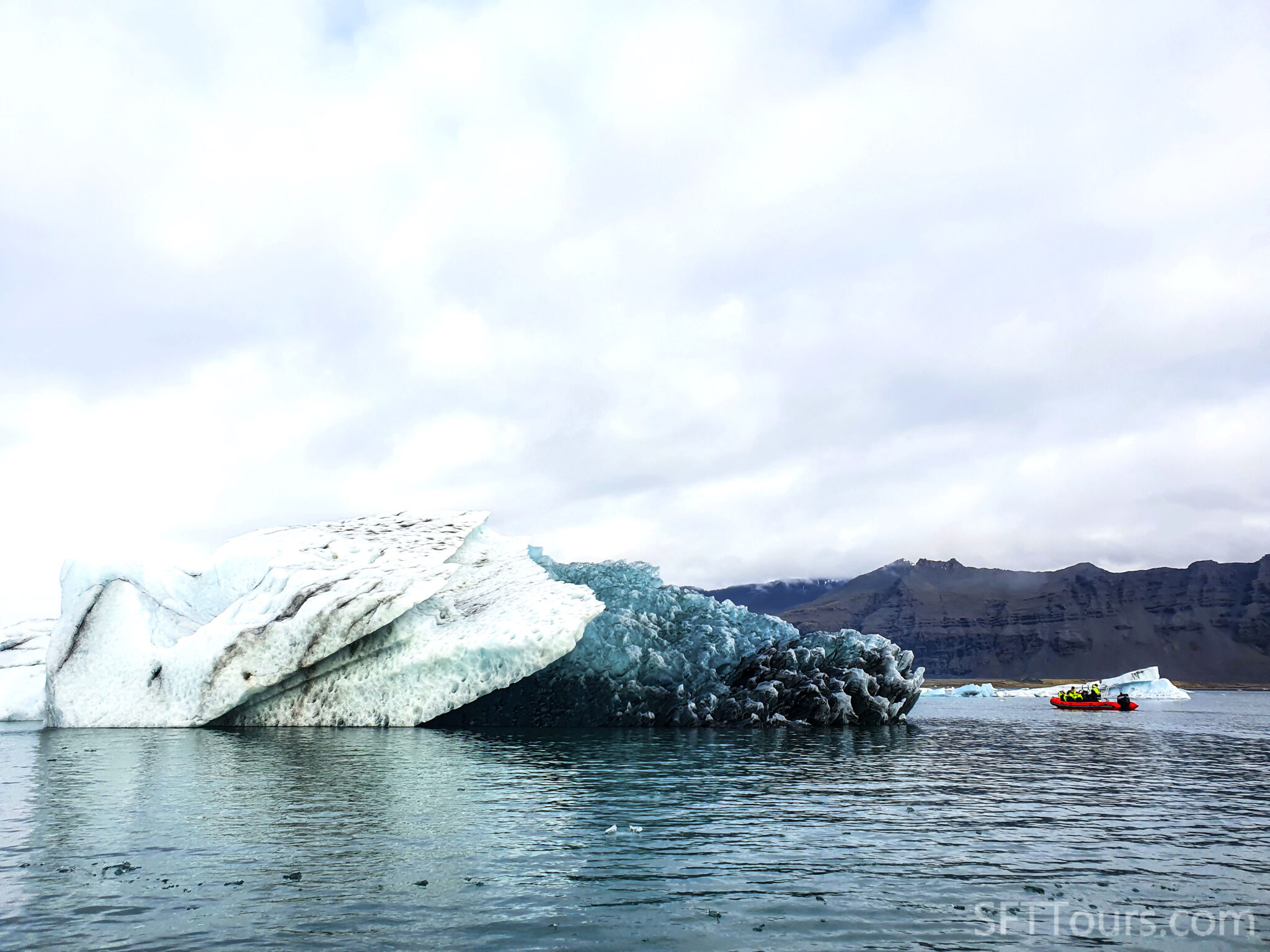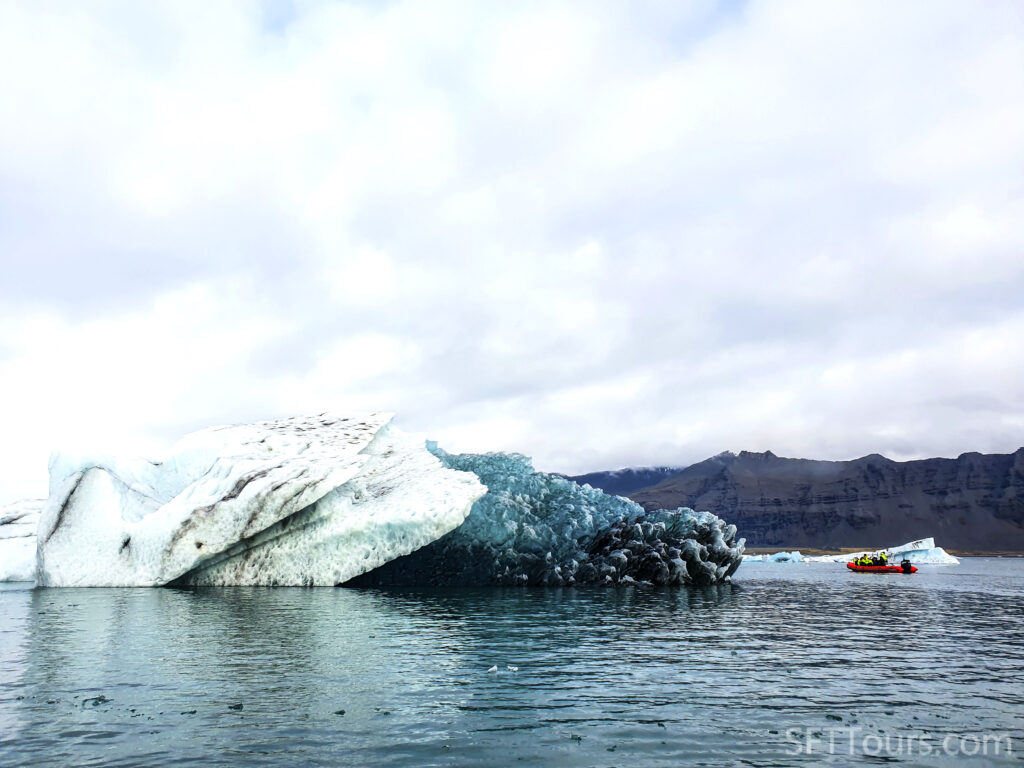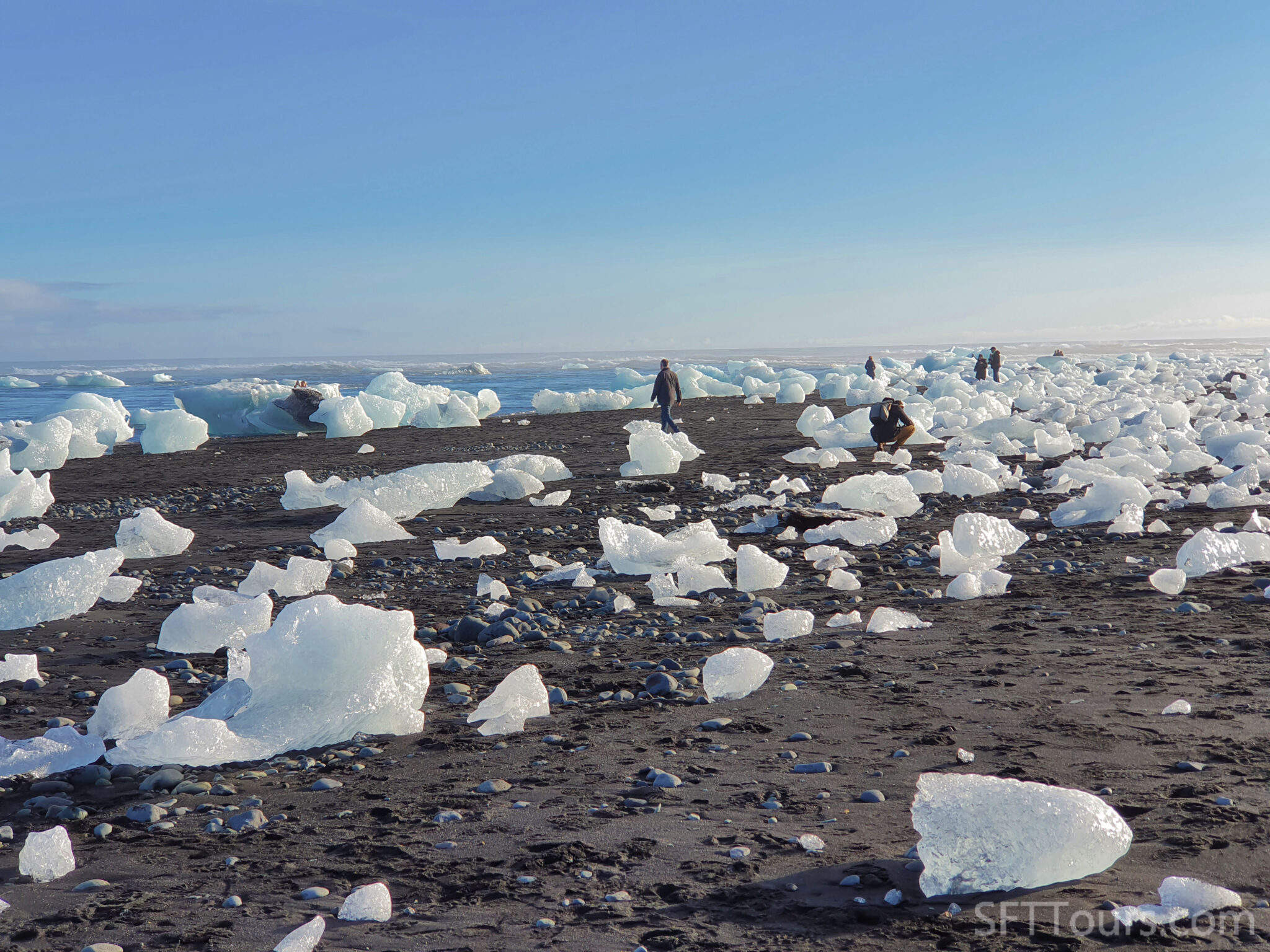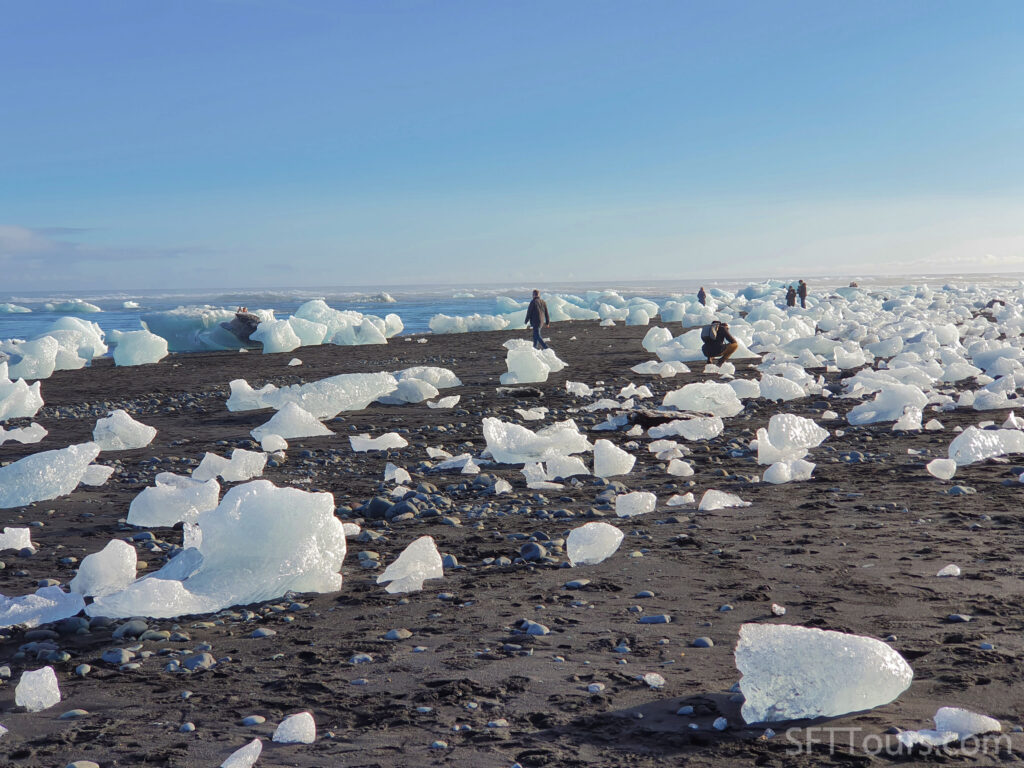 Day 3: Jökulsárlón Glacier Lagoon, Diamond Beach, Self-defense
Today is all about the glaciers, icebergs and the incredible beauty of frozen nature.
We will start the day by exploring one of the most incredible sites in Iceland, if not the no.1, Jökulsárlón Glacier Lagoon, a deep lake (almost 250m deep) made of glacier water.
Jökulsárlón Glacier Lagoon is located at the edge of Vatnajökull National Park and is the lagoon formed by the melted and broken icebergs from Vatnajökull glacier, the largest glacier in Europe, formed over 1,000 years ago and fast receding as a result of a general climate warming.
Today's glacier lagoon is almost 4 times as large as the lagoon one could visit in 1970s and every year, the lagoon increases in size as the glacier melts away.
Icebergs break off in the warmer months and float off all the way to the sea which is mere meters away from the glacier's edge forming a lagoon and a stream that meets the ocean and creates the famous Diamond Beach.
We will not only explore the lagoon on foot and from shore but get right up and close with the floating icebergs on a 1-hour zodiac tour.
We will see floating icebergs of any sizes that broke out and are floating from the glacier towards the sea and Diamond Beach and even spot resident seals that bask in the sun or fish in the area.
If you've been to Antarctica, you know what to expect, though we would argue that this is better! Iceland's glaciers are made of layers of frozen water mixed in with layers of ash from volcanic explosions, so they are not just white and blue, they are also all shade of grey and black, and you have never seen anything like this!
After Glacier Lagoon we will cross over to Breidamerkurjökull beach, better known as Diamond Beach, where we will walk among the icebergs that floated off to the sea and got stranded on the black sand beach.
The contrast of the frozen ice against the black sand is breathtaking and as the sun reflects on the broken ice pieces, it resembles shinning diamonds, hence the name.
The most amazing part of Glacier Lagoon is that every day is different and the landscapes change as new icebergs break off, old ones float out and some new ones form.
Fun fact: James Bond's movies Die Another Day and A View to a Kill were filmed at the lagoon.
We will enjoy a light lunch by the Glacier Lagoon and then return to the hotel for our afternoon Self-defense session.
3-hour Self-defense session: Today's session will focus on recognising the threats and aggressions we are a victim off and understanding how we can react.
The first part of the session will focus on foundational work, including mental and emotional self-defense, with emphasis on discussing different types of violence and exploring boundary setting. In the second part, we will start working on physical self-defense techniques.
Finish the day with a hot tub soak or a drink before enjoying a delicious dinner. The Northern Lights may make an appearance and if they do, you will know because the entire hotel will rush outside.
Inclusions: Breakfast at the hotel, zodiac tour of the lagoon, 3-hour Self-defense session, all the stops on the itinerary, dinner at FossHotel.
Overnight at FossHotel.
---
Day 4 : Ice Caves and Practical Self-defense
Venturing more into the glaciers of Vatnajokull National Park, we will take a half a day tour of the natural crystal ice caves, first on a super Jeep and then hiking along the volcanic paths until we reach the entrance of the cave.
Ice caves are formed when the glaciers melt and water carves tunnels around streams that evolve into full blown caves. The caves in Iceland are extra unique because of the ash deposits found trapped inside the ice.
During summer the caves melt and are dangerous to visit so we need to wait until the colder months of the year to visit them.
Riding on a Super Jeep is a very cool experience that will help us get closer to the cave. From where we park we will take (mostly flat) volcanic paths to the entrance.
Before entering the caves, we will don protective hats and put on our waterproof jackets, it rains inside the caves as the ice ceilings are constantly melting.
We will spend time inside the caves, take photos and marvel at the amazing formations, the deep blues, the lighter see through frozen ice and the art installations nature has created.
Note: The ice caves we visit are natural and not man-made and that means their location constantly changes. New ice caves form, old ones melt out and disappear. In case of an unexpectedly warm year, ice caves may not be open yet in which case we will visit a glacier instead.
After the tour and a casual lunch in the area we will head back to the hotel for our practical self-defense session.
3-hour practical self-defense session: We start by revisiting and adding to our physical self-defense techniques, to then go on to learn a practical verbal self defense technique.
Today's session will be entirely practical and we will also explore real-life situations that present in your day to day as well as when traveling solo.
After today's workshop, you will have a bit of free time to chill, read a book or soak in the outdoor hot tub.
Inclusions: Breakfast at the hotel, guided ice cave tour, 3-hour practical self-defense session, dinner at the hotel.
Overnight at FossHotel.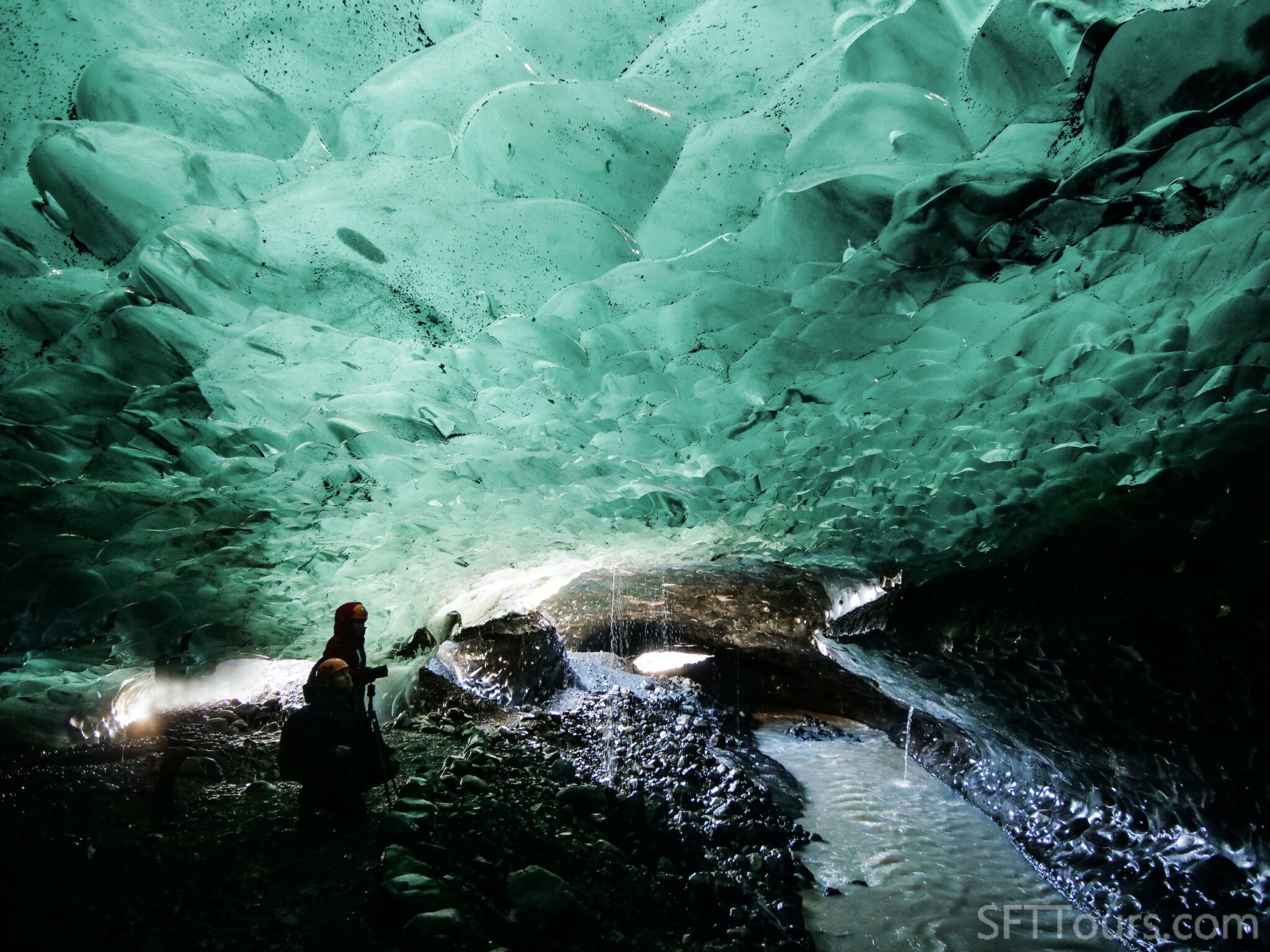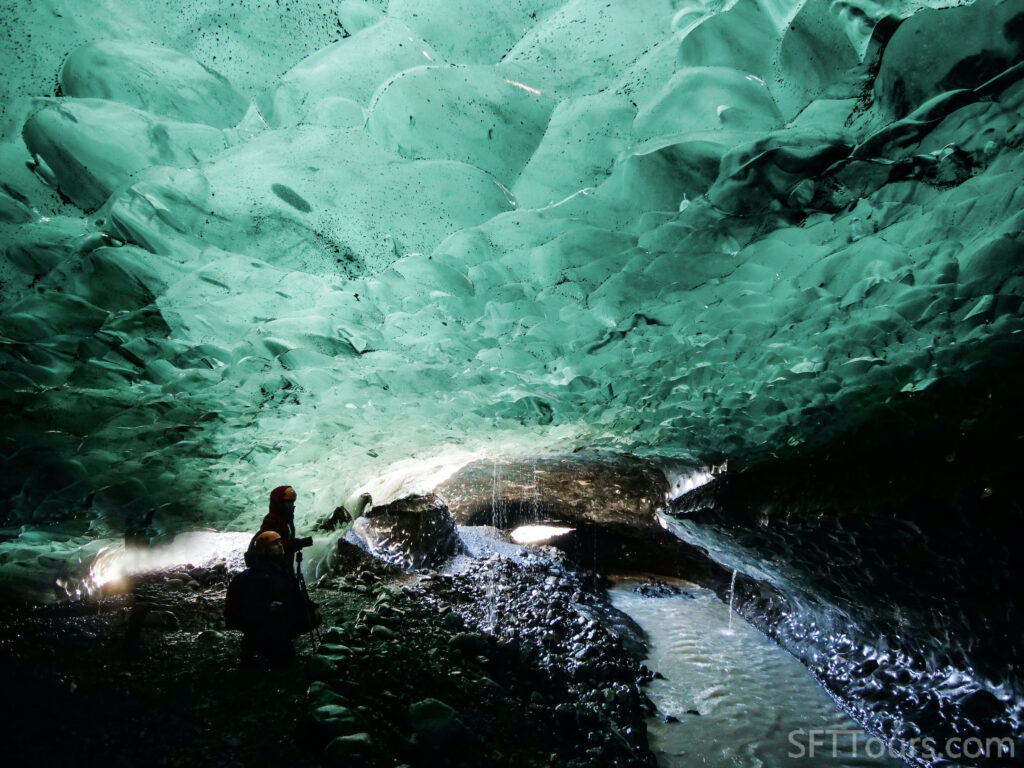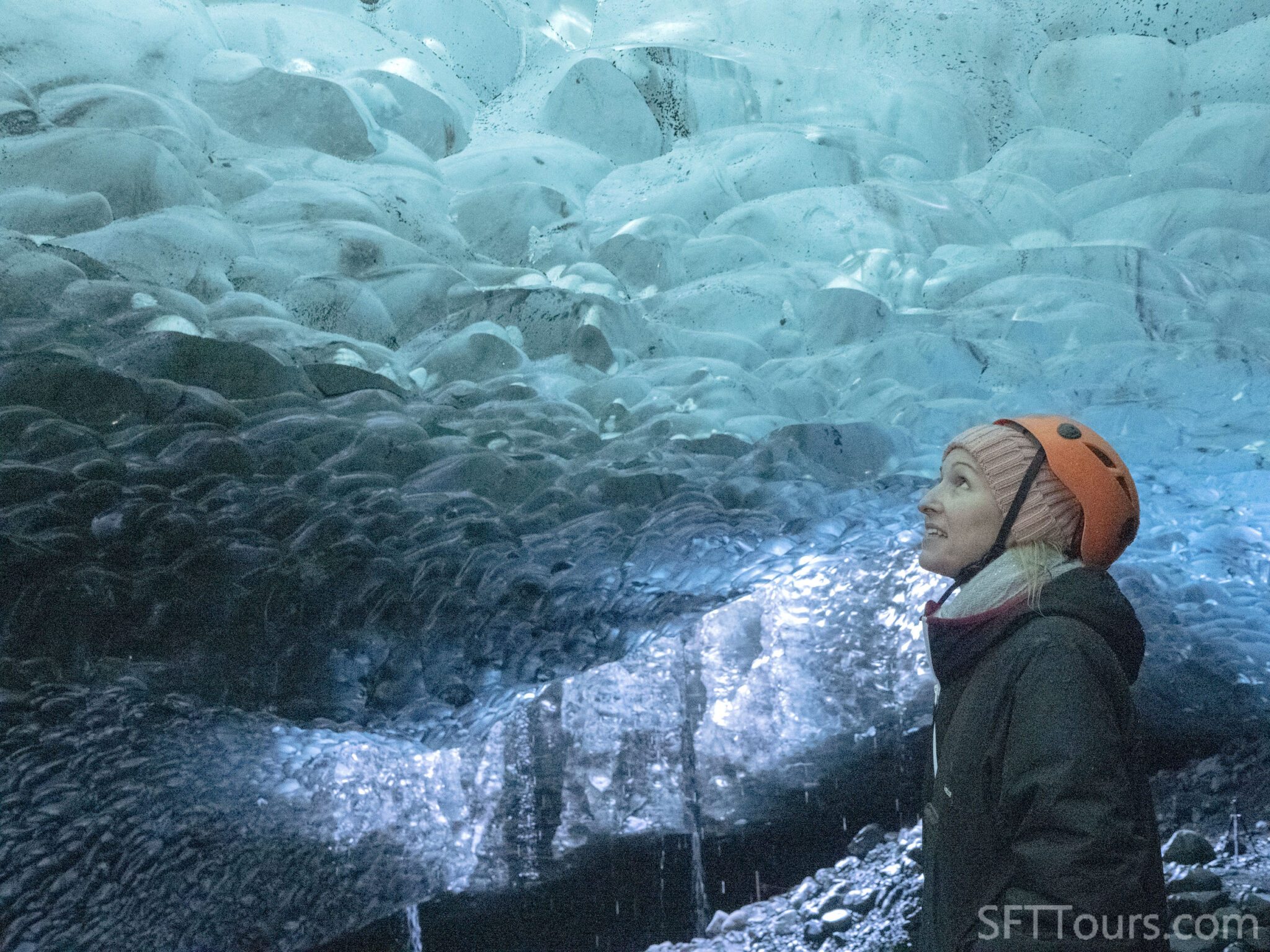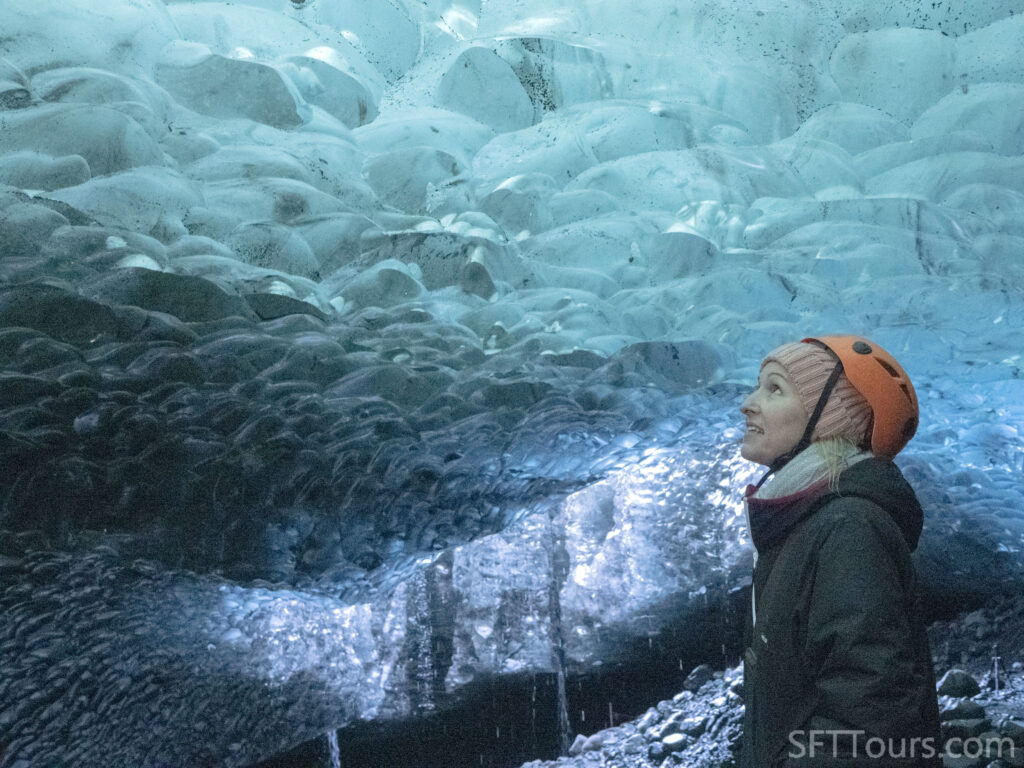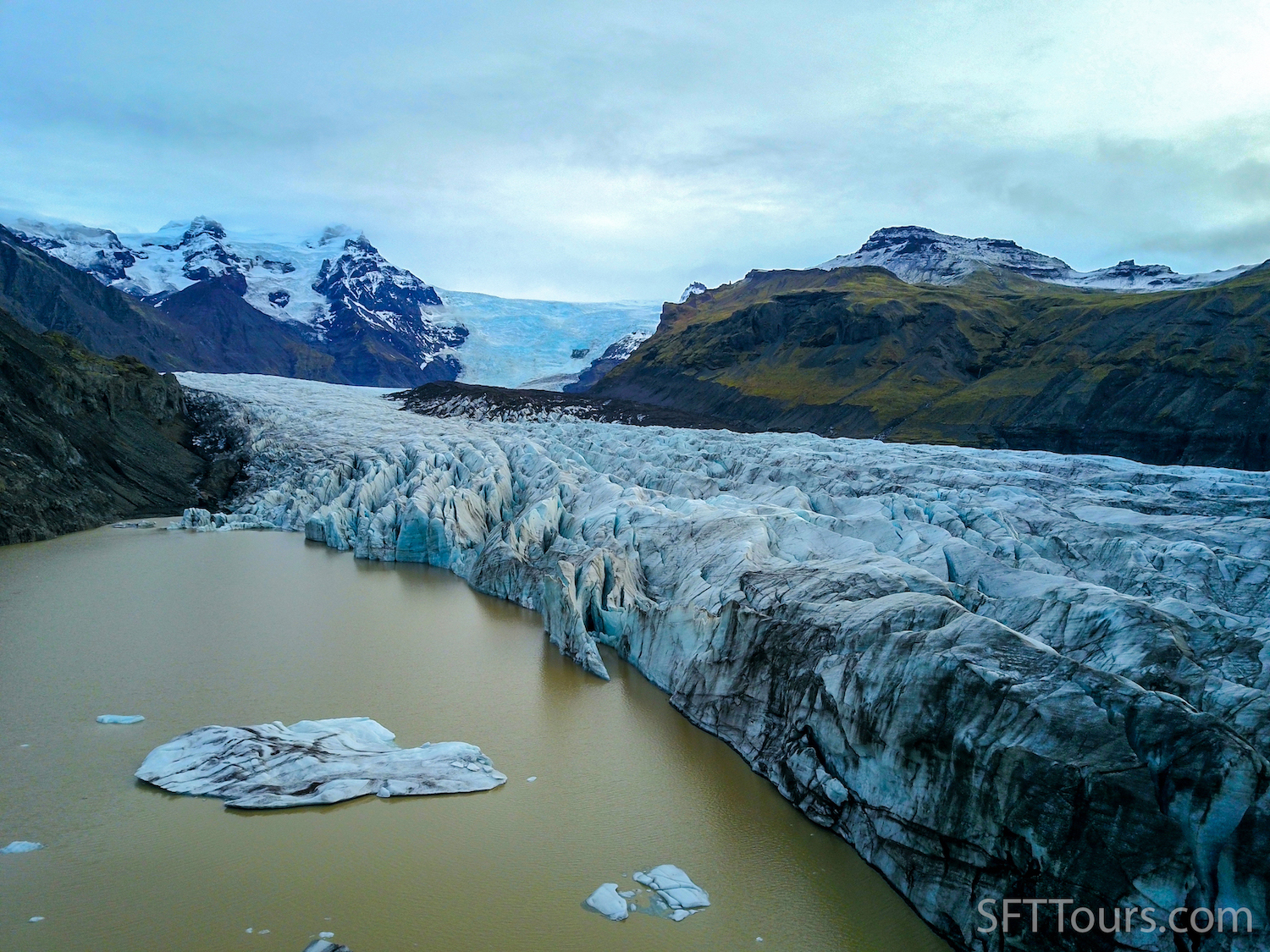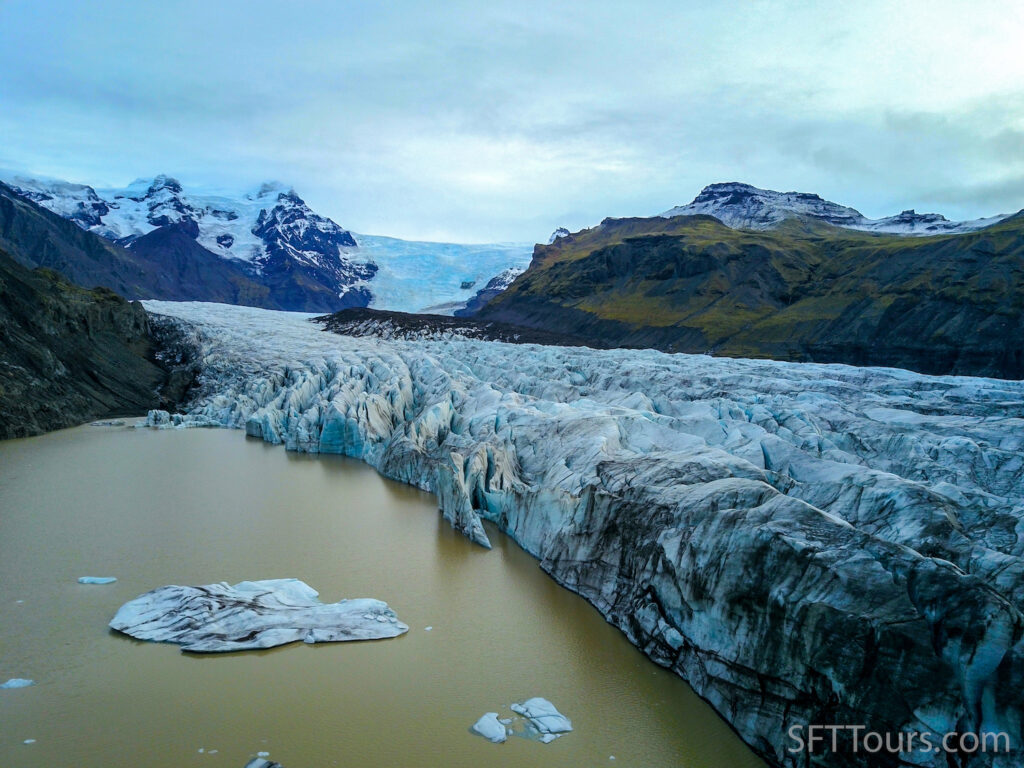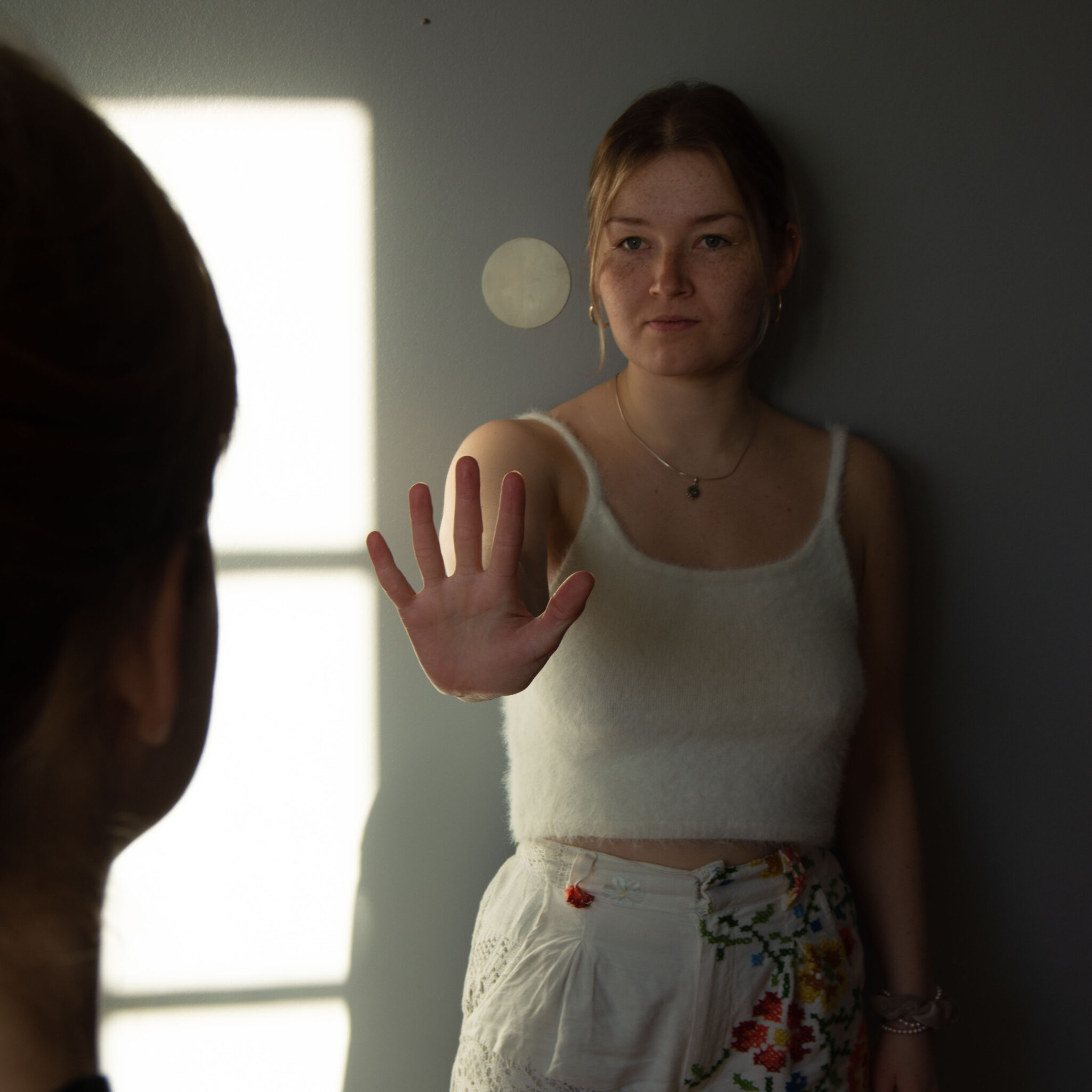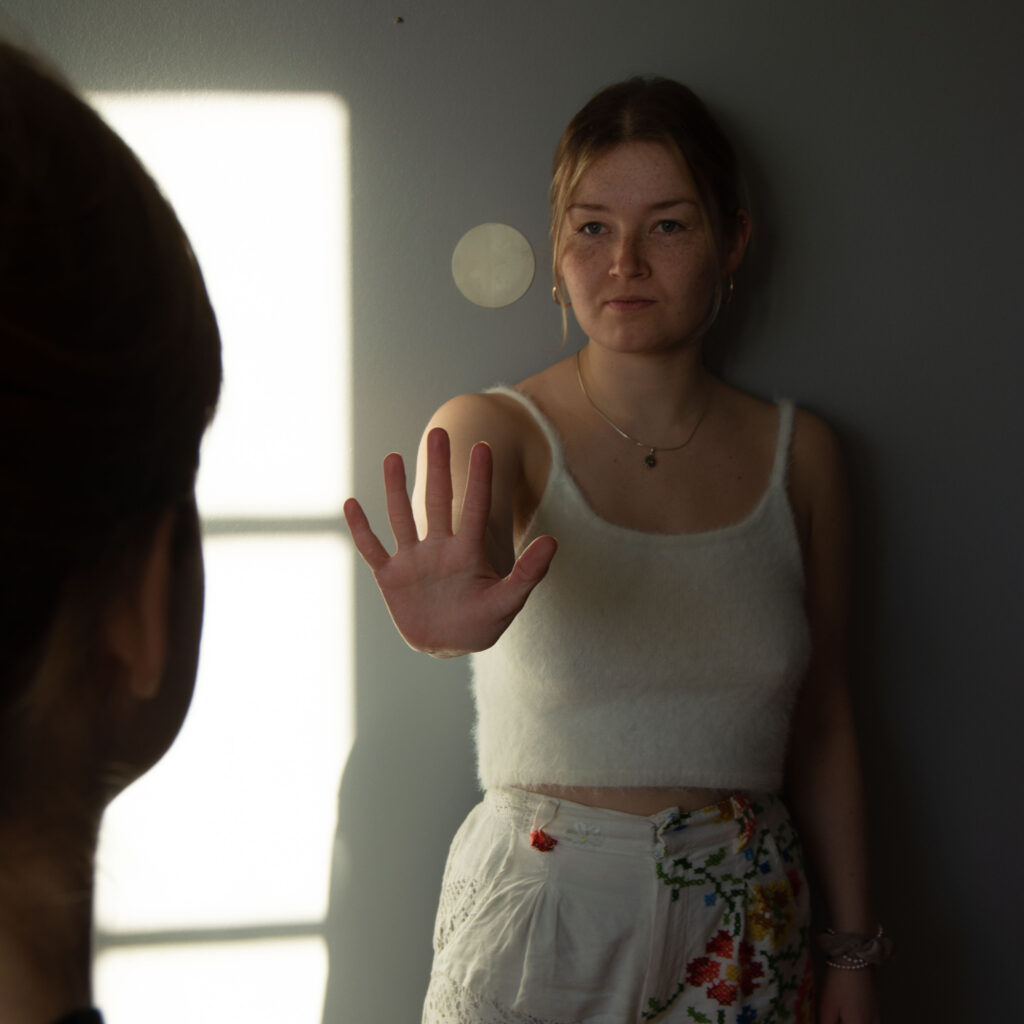 ---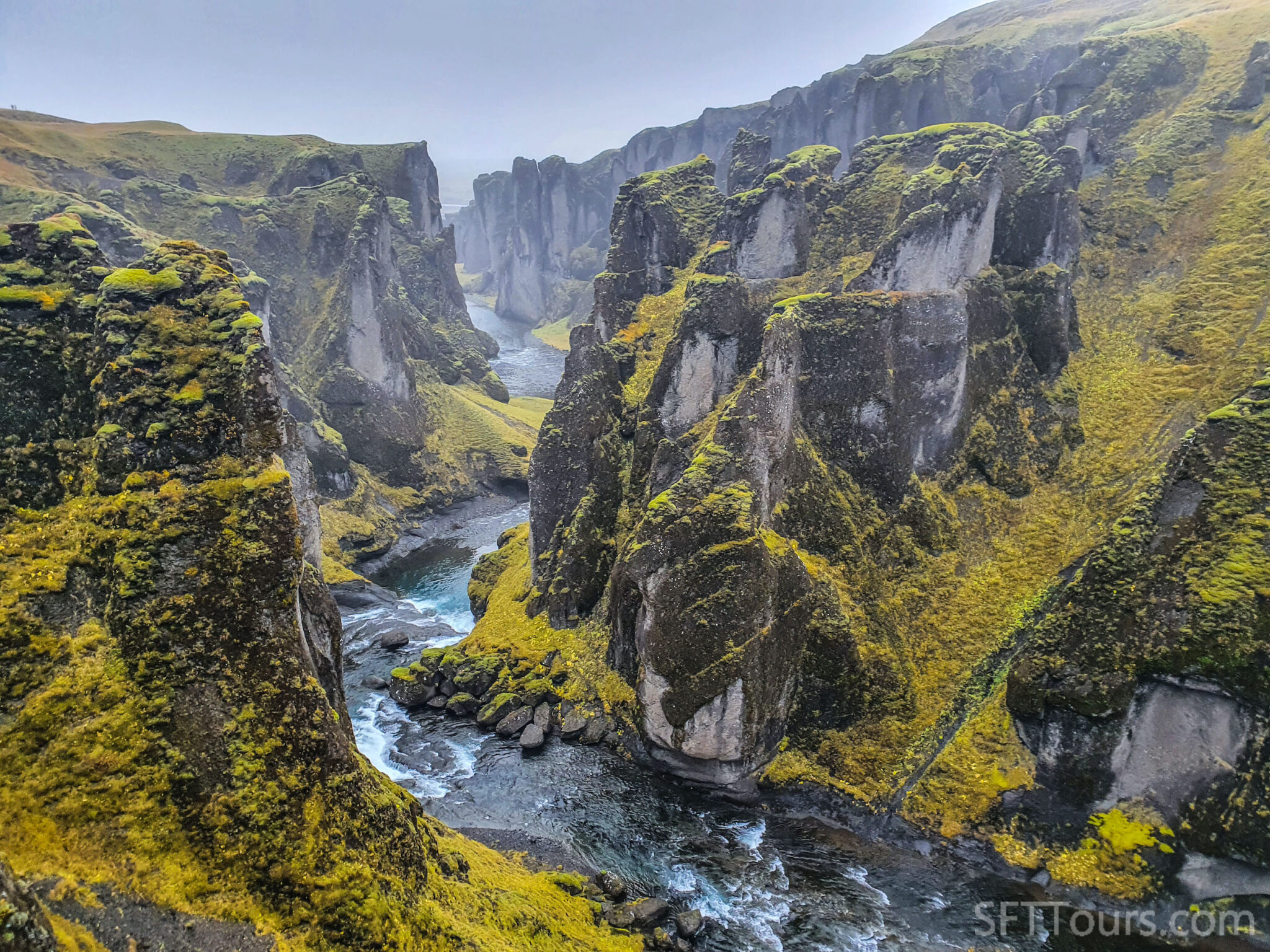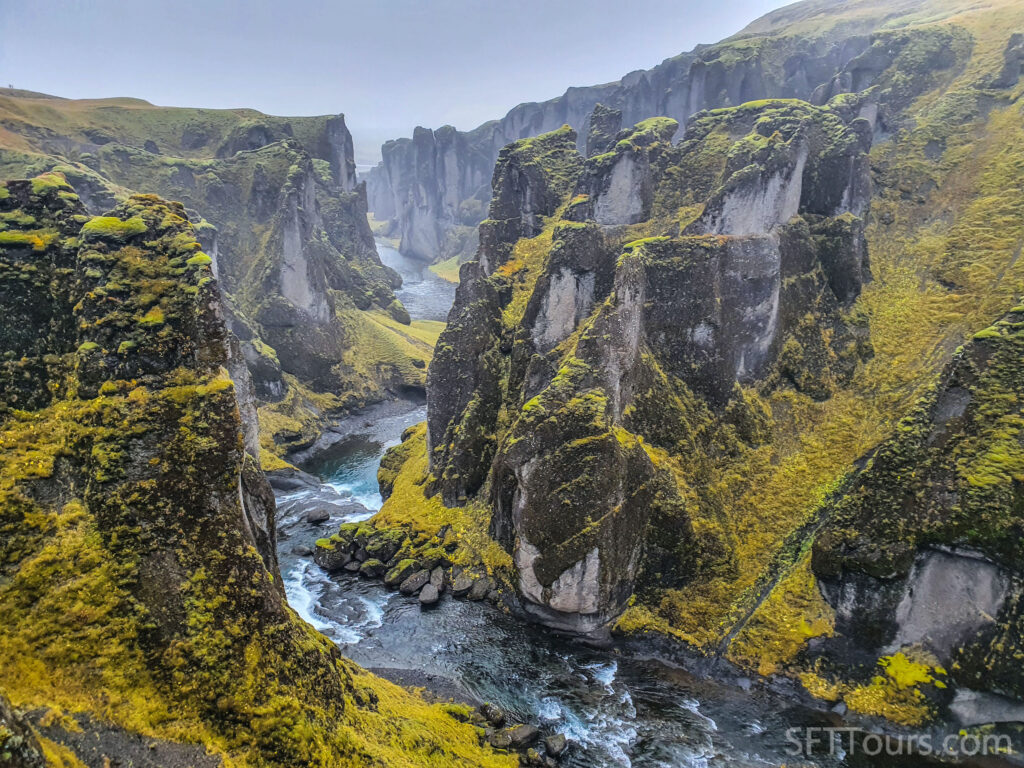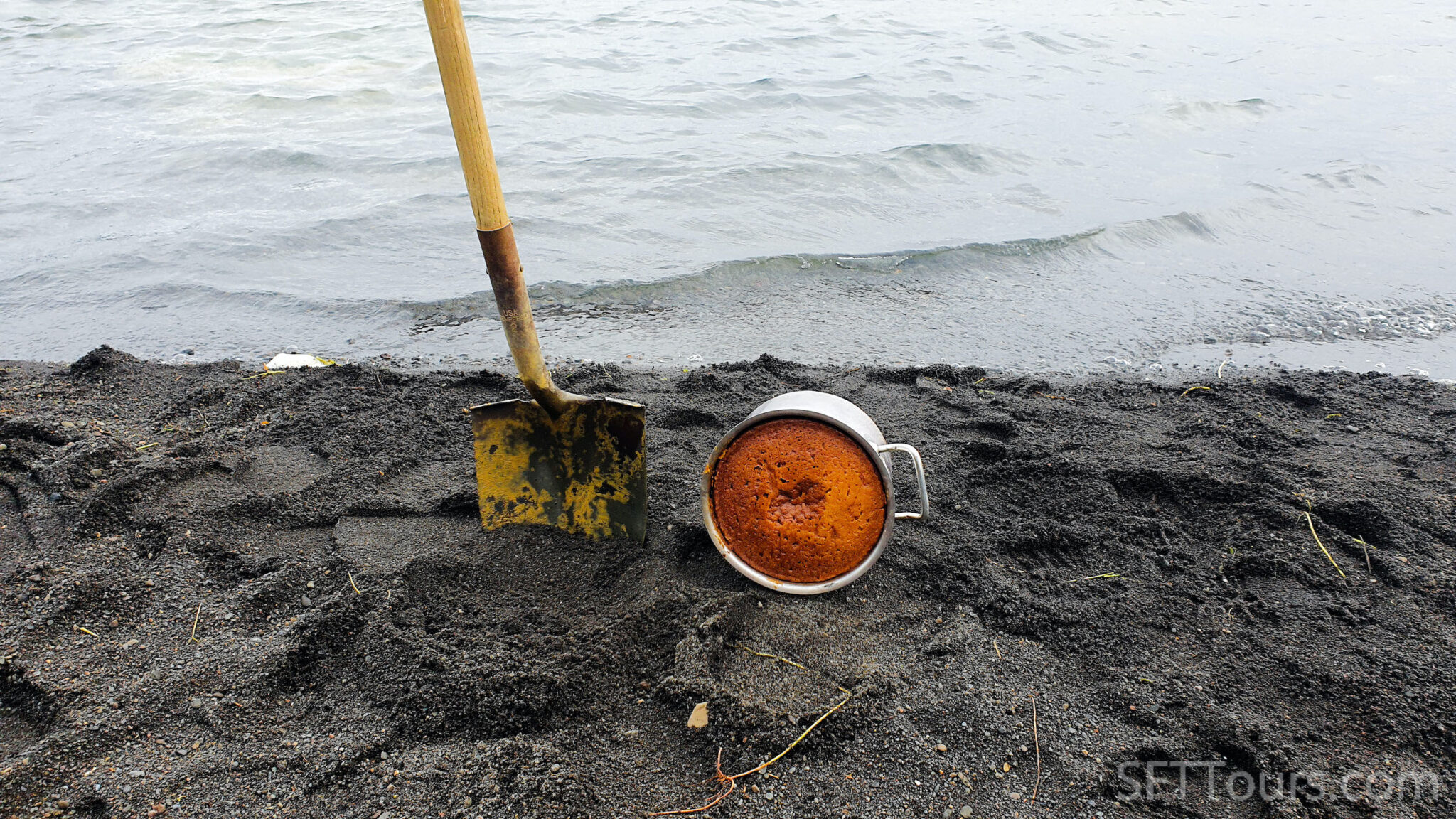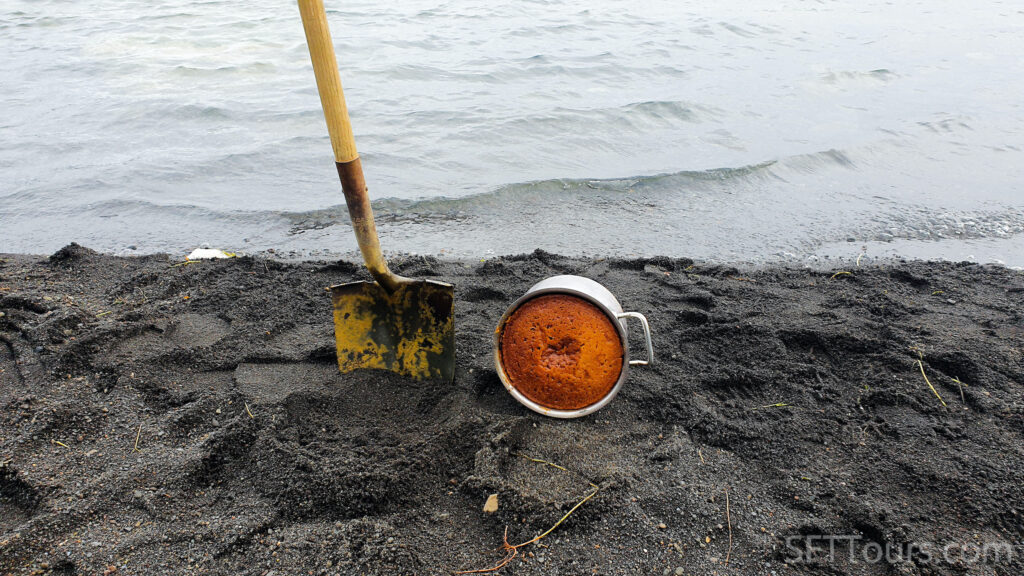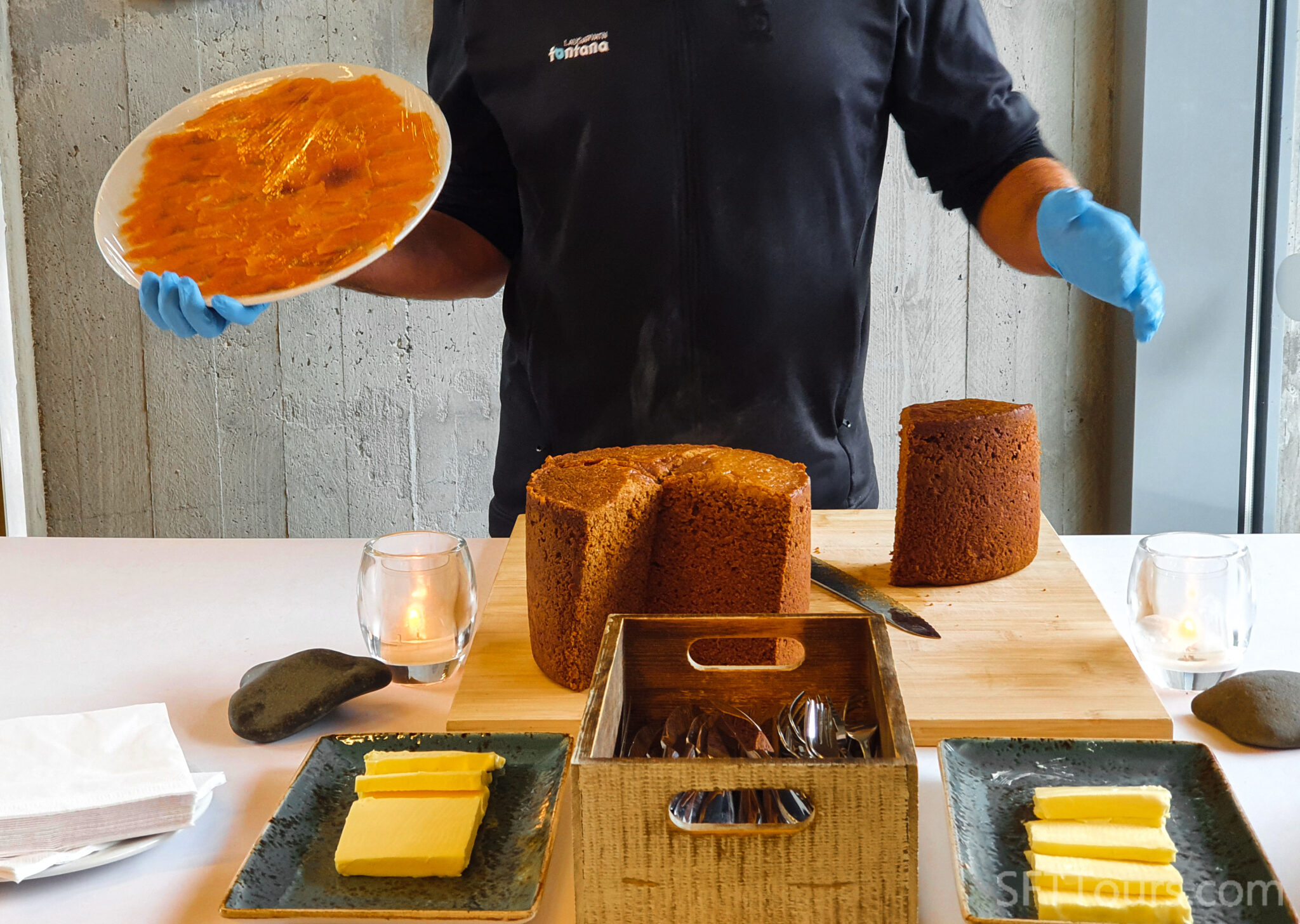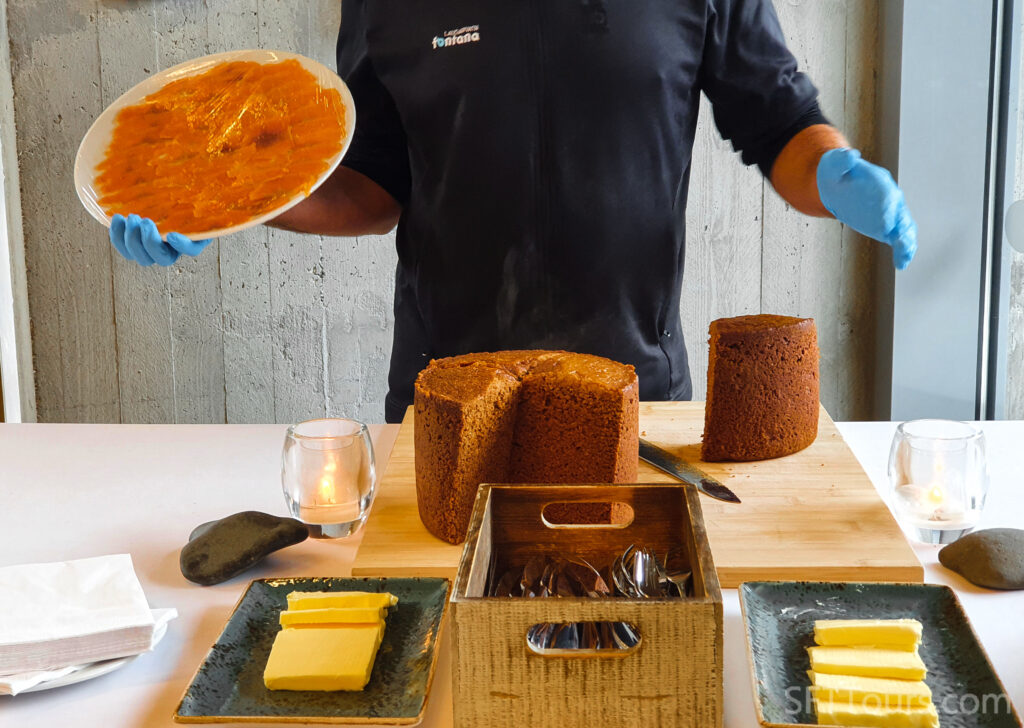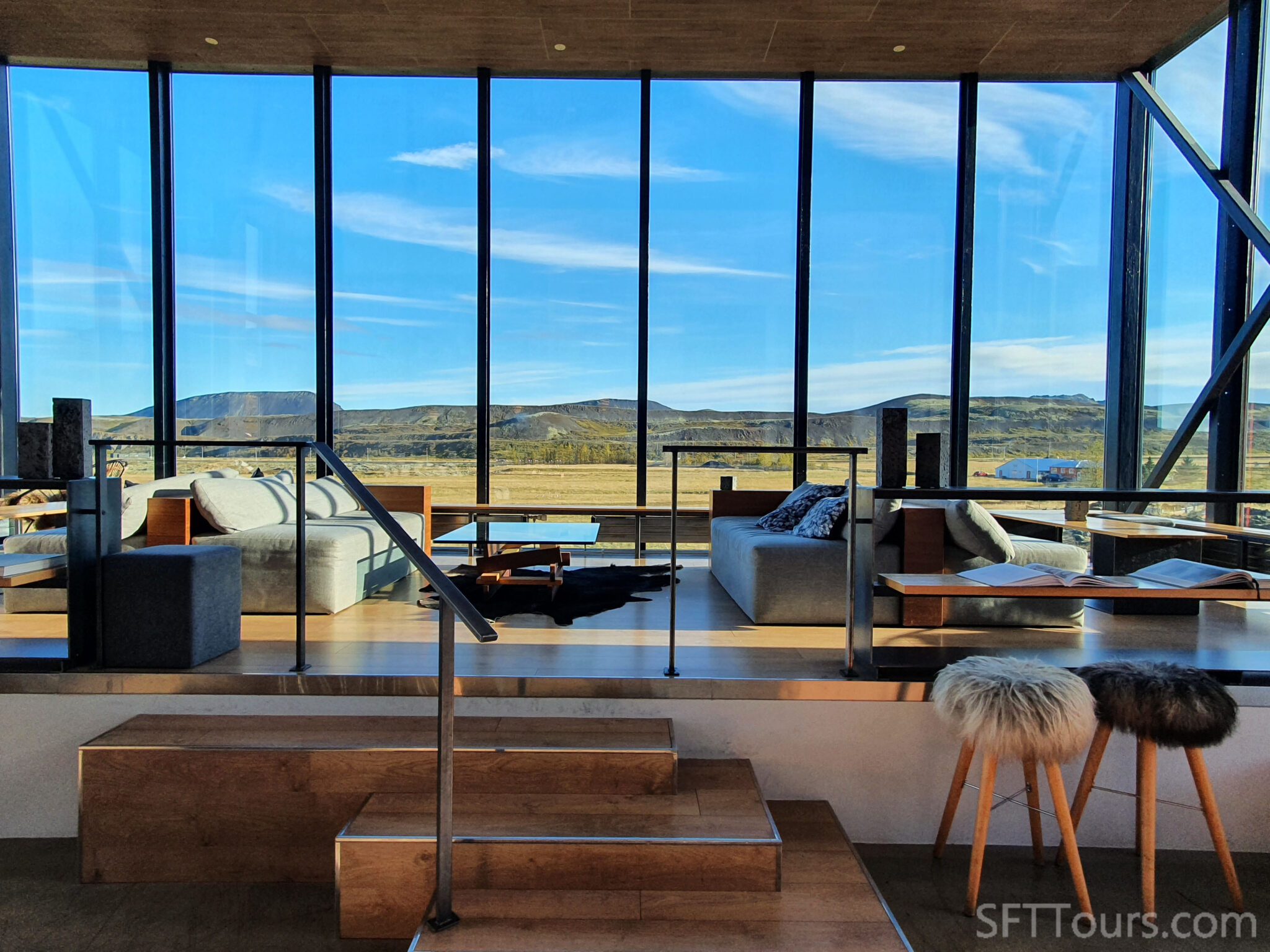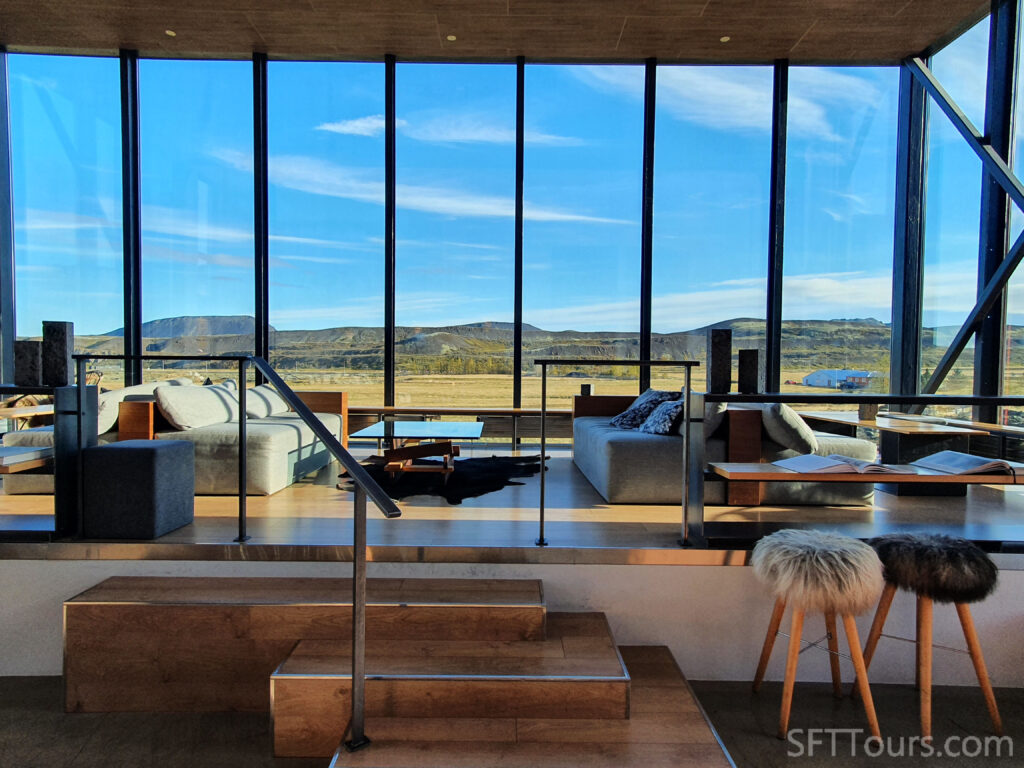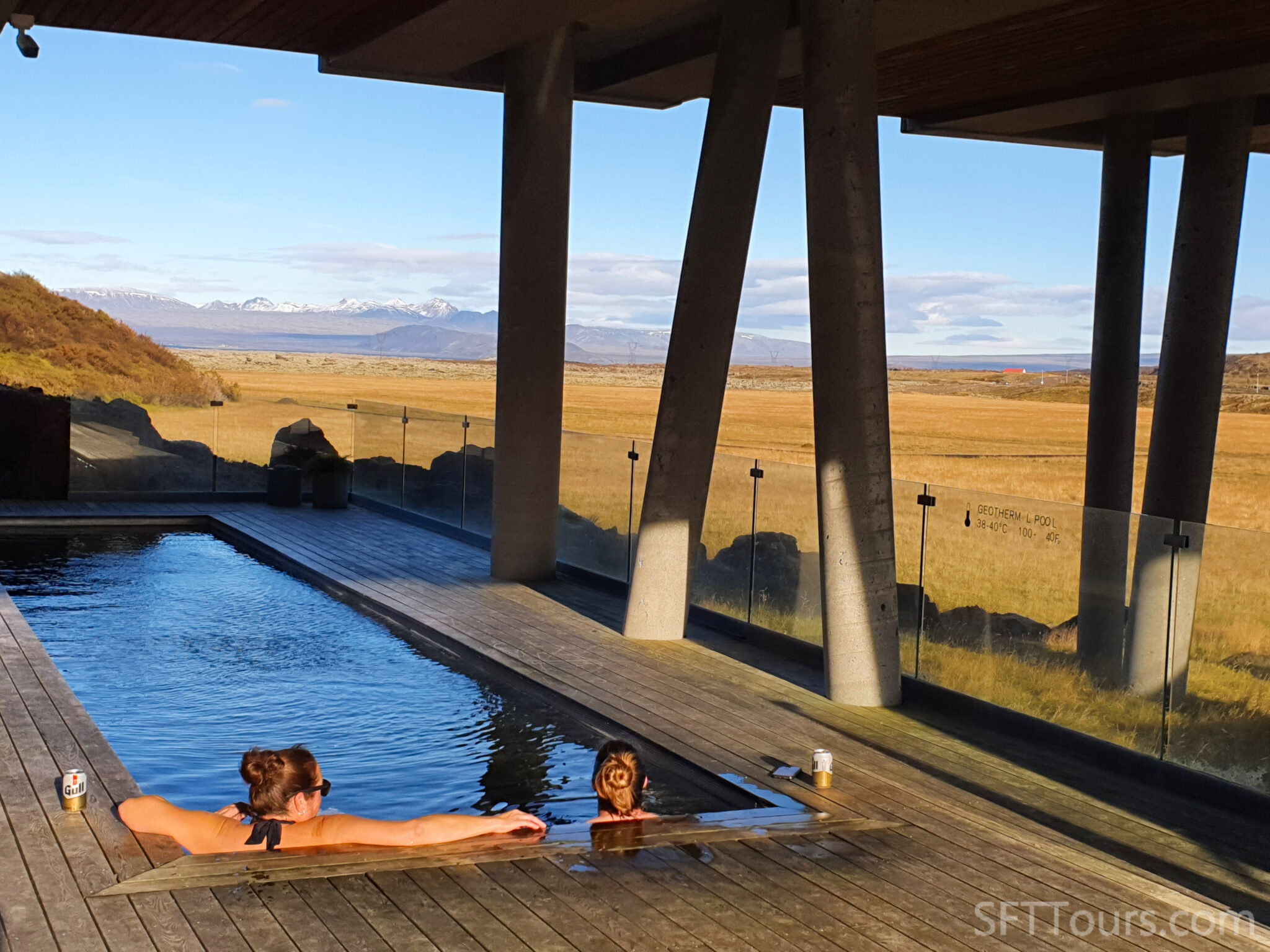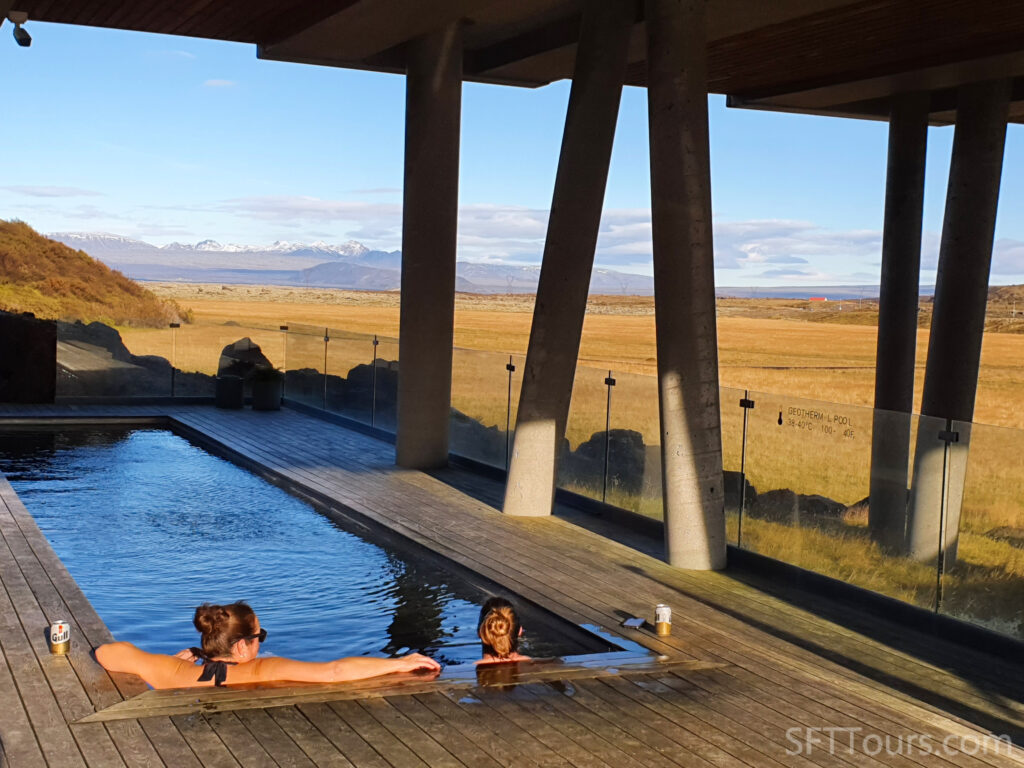 Day 5 : Fjadrárgljúfur Canyon and Lava Bread Demo
After breakfast we will say goodbye to the South Coast and head back to Reykjavik. On the way, we will stop at the stunning Fjadrárgljúfur Canyon where we will be able to walk all the way to the edge and stand on a platform overlooking a majestic waterfall.
What makes the canyon unique is it's deep gorge and the moss and turf-covered walls that make it seem look like fluffy cushion.
After the canyon, we will continue driving back towards Reykjavik but take a detour for a very special demo at Laugarvatn Fontana.
Laugarvatn Fontana is in an active thermal area and includes a series of pools right by the side of a lake. But we will not be visiting the pools this time, we will be going on a private tour and lava rye bread making.
This super cool demo includes explanations on how to cook your very own fluffy rye bread underground in the thermal volcanic soils of the area. We will bury a new bread and dig out one that was buried the day before.
Luckily, the demo doesn't end there, we will then cut the bread and enjoy the moist slices with local butter and smoked trout followed by lunch.
After lunch we will drive to ION Adventure Hotel for free time to explore the area, go on hikes or simply soak in their fabulous outdoor pool until we meet for a delicious dinner.
Inclusions: Breakfast at the hotel, all stops in the itinerary, private demo tour of the rye bread experience at Laugarvatn Fontana, dinner at ION Adventure Hotel.
Overnight at ION Adventure Hotel
For the next two nights we will be staying at one of Iceland's most prized and talked-about design hotels: the female-owned ION Adventure Hotel.
"Nestled in the magical lava landscapes of the UNESCO-listed Thingvellir National Park, this unique design hotel is constructed very much with nature in mind. It features a slick restaurant and bar, an outdoor hot tub and spa, and comfortable, high-end rooms." – The Telegraph.
Fire and ice. Hot and cold. This abandoned inn turned luxury boutique hotel is where modern design meets Iceland's incomparable natural landscape.
From the volcanic marvels of Mount Hengill to the urban sophistication of Reykjavik nearby, the unique landscape plays a pivotal role in the rich design of the hotel, which leans heavily on sustainable practices and the natural features of the island.
The outdoor heated pool has some of the most incredible views over Thingvellir National Park and is a real treat and highlight of this trip.
In the guest rooms, one can expect a mellow mix of concrete chic and earthy ambiance, combined with the warm accents of locally salvaged driftwood and lava, all deftly handled by design studio Minarc.
Beyond this, the farm-fresh cuisine at Silfra Restaurant & Bar, view-heavy Northern Lights Bar, and partially exposed Lava Spa all ensure that visitors have the ultimate Icelandic experience before even stepping foot outside.
If the hotel's design and location weren't enough, guests are treated to optional nightly wake-up calls if the Auroras come out to play. And you don't even need to get dressed to Iceland's sub-zero temperatures because ION has its own indoor Northern Lights viewing lounge from where you can admire them against the dark sky.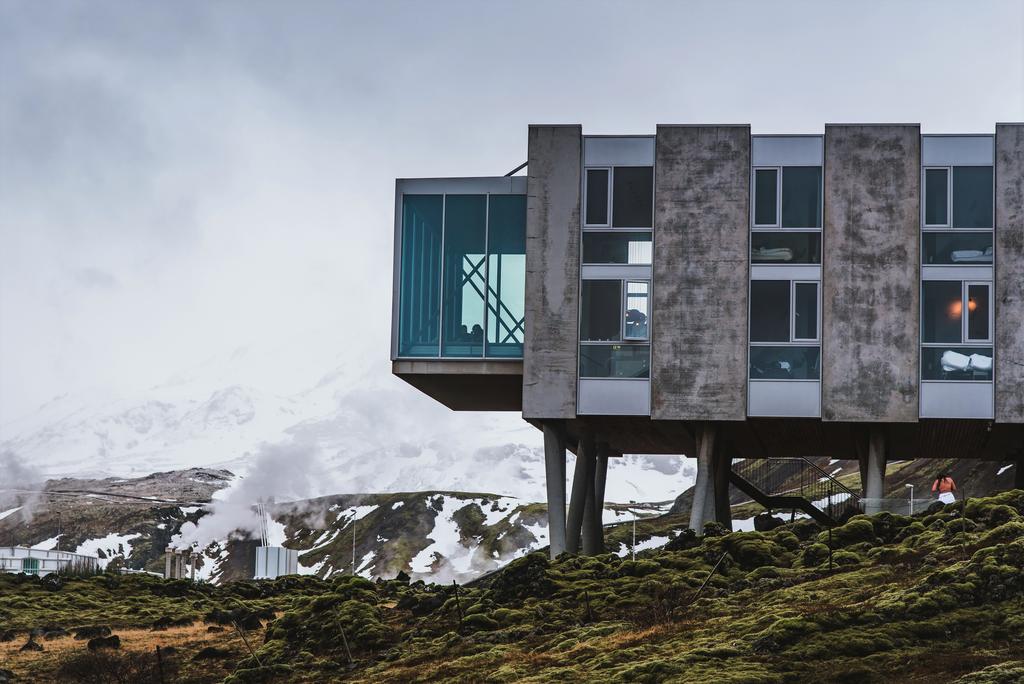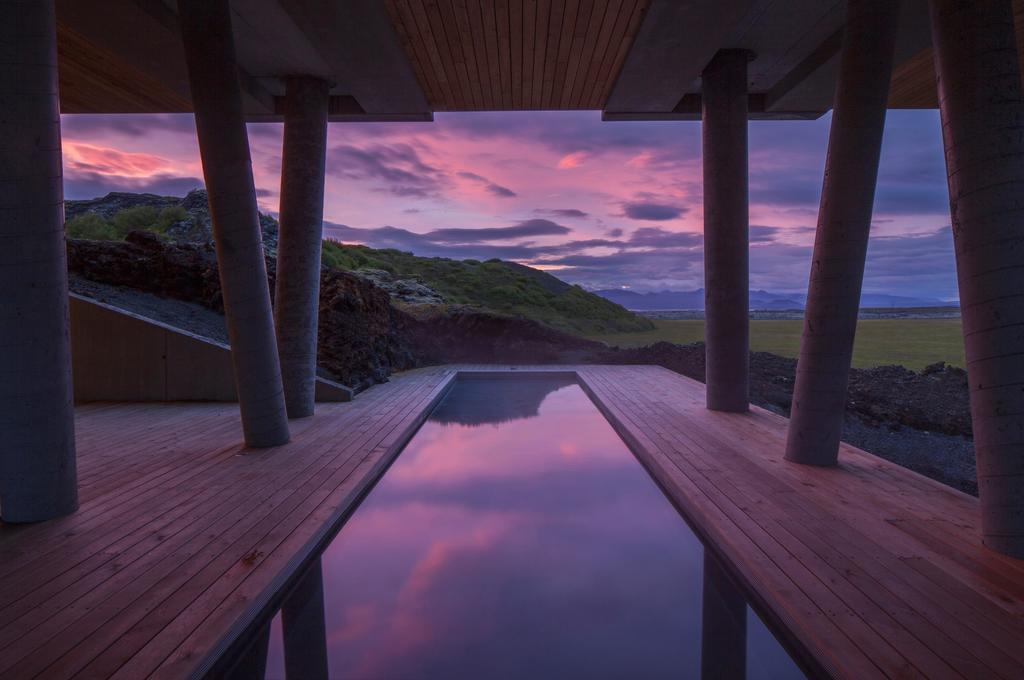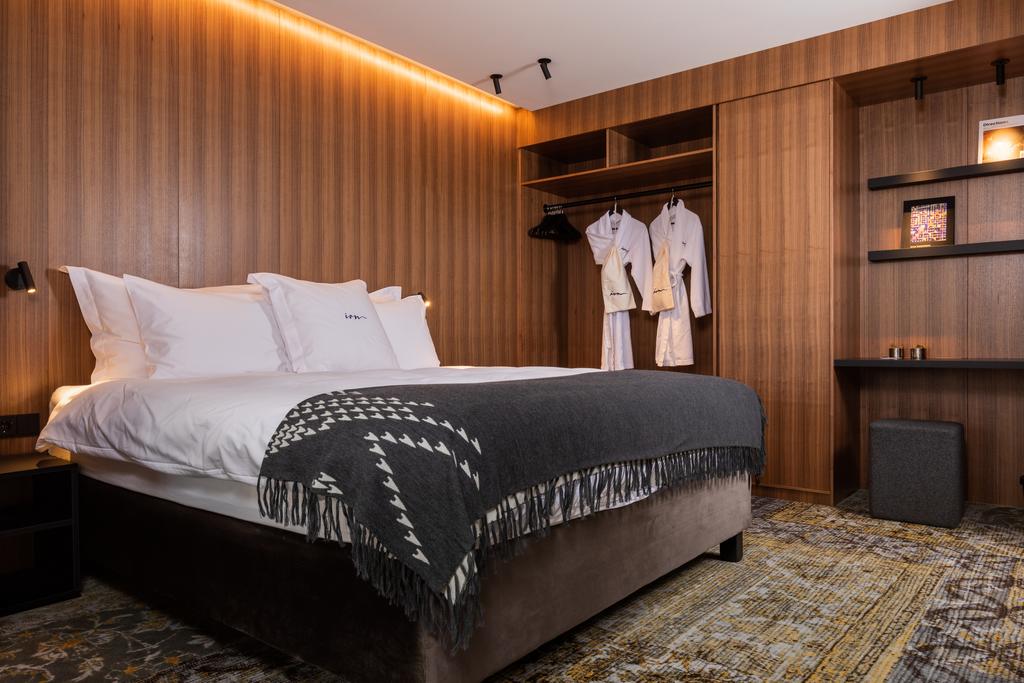 ---
Day 6: Golden Circle
Our trip wouldn't be complete without a tour through Iceland's famous Golden Circle.
After waking up in the most bewildering of landscapes at ION Adventure Hotel, we will indulge with the hotel's incredible breakfast and get ready for some of Iceland's most famous sites.
We will start at Thingvellir National Park, a UNESCO listed Heritage Site and the location of the annual Parliament from the 10th century until the end of the 18th century and is a fantastic place for a leisurely and pleasant stroll along the well marked and maintained paths.
From a geological perspective, the park is located on a rift valley at the meeting of the North American and Eurasian tectonic plates and is relatively green and flat.
The park has a visitor center where you can get more information about the historical importance of the area and several hiking trails to explore.
We will then stop at Gullfoss (meaning "golden falls") Waterfall, perhaps the most photographed site in Iceland.
This stunning waterfall travels from the Langjökull glacier and then drops through rapids and a narrow canyon, down 11m first and then another 21m further down.
Unlike other waterfalls in Iceland which can be seen from the bottom, Gullfoss has several suspended paths at the top of the waterfall so you see it from around and above because at the bottom is the canyon and the continuation of the river.
Besides being a popular stop on the Golden Circle tour, Gullfoss is a historical place in Iceland for being the site of the first environmentalist fight in the country, between the daughter of a farmer who owned the land and a British businessman who wanted to profit from its might and power.
The legal battle to nullify a contract signed by her father made Sigríður a famous Icelandic and her lawyer, the first President of independent Iceland in 1944.
After Gullfoss, we will continue to the geothermally-active valley of Haukadalur, which contains the well-known Great Geysir and Strokkur geysers.
Though Great Geysir has been inactive for a long time, if it went active, it would shoot up water up to 70m in the air!
Strokkur, on the other hand, continues to erupt at every 5-10 minutes intervals so you are sure to catch it when visiting.
The area is dotted with several other geysers, yellow sulphuric stains surrounding fumaroles, bubbling mud pools, hot springs and other signs of thermal activity.
We will spend some time in the area waiting for the geyser's to explode and taking photographs before we head for lunch, which today, will be a very special affair in a typical Icelandic greenhouse.
Did you ever wonder how the country manages to grow fresh vegetables and fruits in such inhospitable climate and harsh terrain?
Your questions will be answered during our visit to an organic greenhouse where we will enjoy a unique fresh farm to table lunch at its cozy cafe, you can even pick your own salad!
This visit will be an eye opening and fascinating stop that remains a hidden gem in Iceland very few know about (Shhh!).
In the same farm, we will also learn more about the beautiful (and famous!) native Icelandic horses who live on site through a private demo with a female rider.
These smaller, almost pony-sized, and sturdy horses are native to Iceland and can survive the coldest of weathers but are pretty friendly. We will get up and close with this gentle horse breed and their fluffy manes.
After the horse demo, we will head to a local farm to enjoy freshly made ice cream – one of the creamiest you have ever had, promise!
We will then drive back to our luxury cocoon at ION Adventure Hotel where we will have our last 2-hour self-defense session.
2-hour self-defense session: This is our last self-defense session and we will focus on summing up everything we learned through a fun group activity where you will revisit all the concepts and techniques.
We end by addressing any questions and getting tips to move forward and continue learning.
After the workshop, there will be a bit of time for a walk on the moss-covered area around the hotel or to relax in their thermal pool as we see the sun set.
We will meet again for dinner at the hotel's farm to table restaurant and hope for the Auroras to come out that night from the comfort of our warm and comfy beds.
Note: The order of the stops during the day may vary.
Inclusions: Breakfast at the hotel, all stops in the itinerary, lunch and tour at the greenhouse restaurant-farm, visit and private demo at an Icelandic horse stable, dinner at ION Adventure Hotel, 2-hour self-defense session.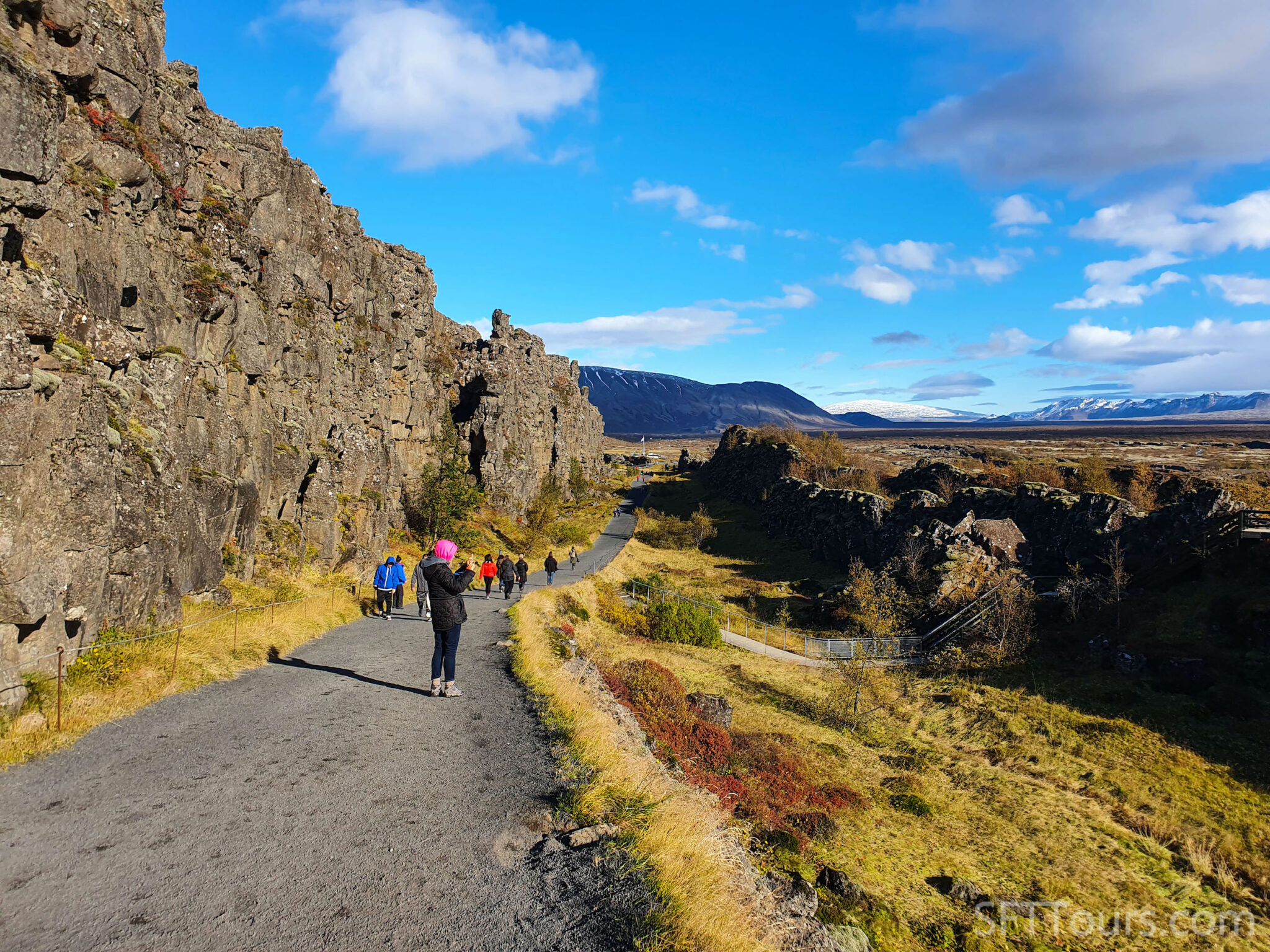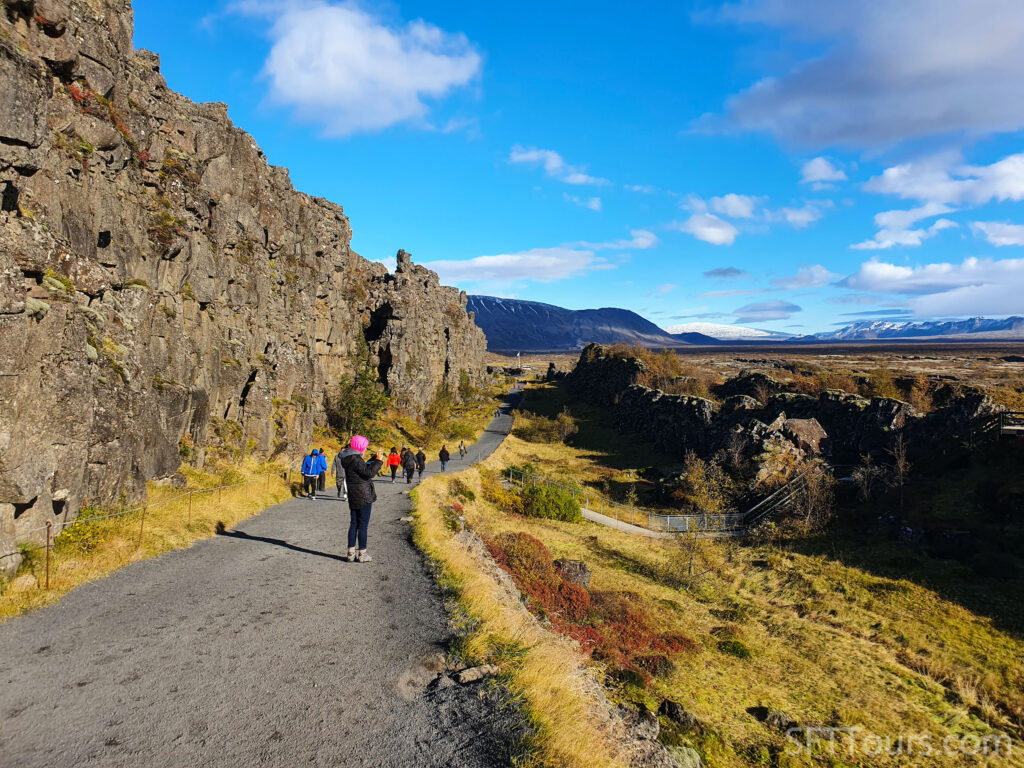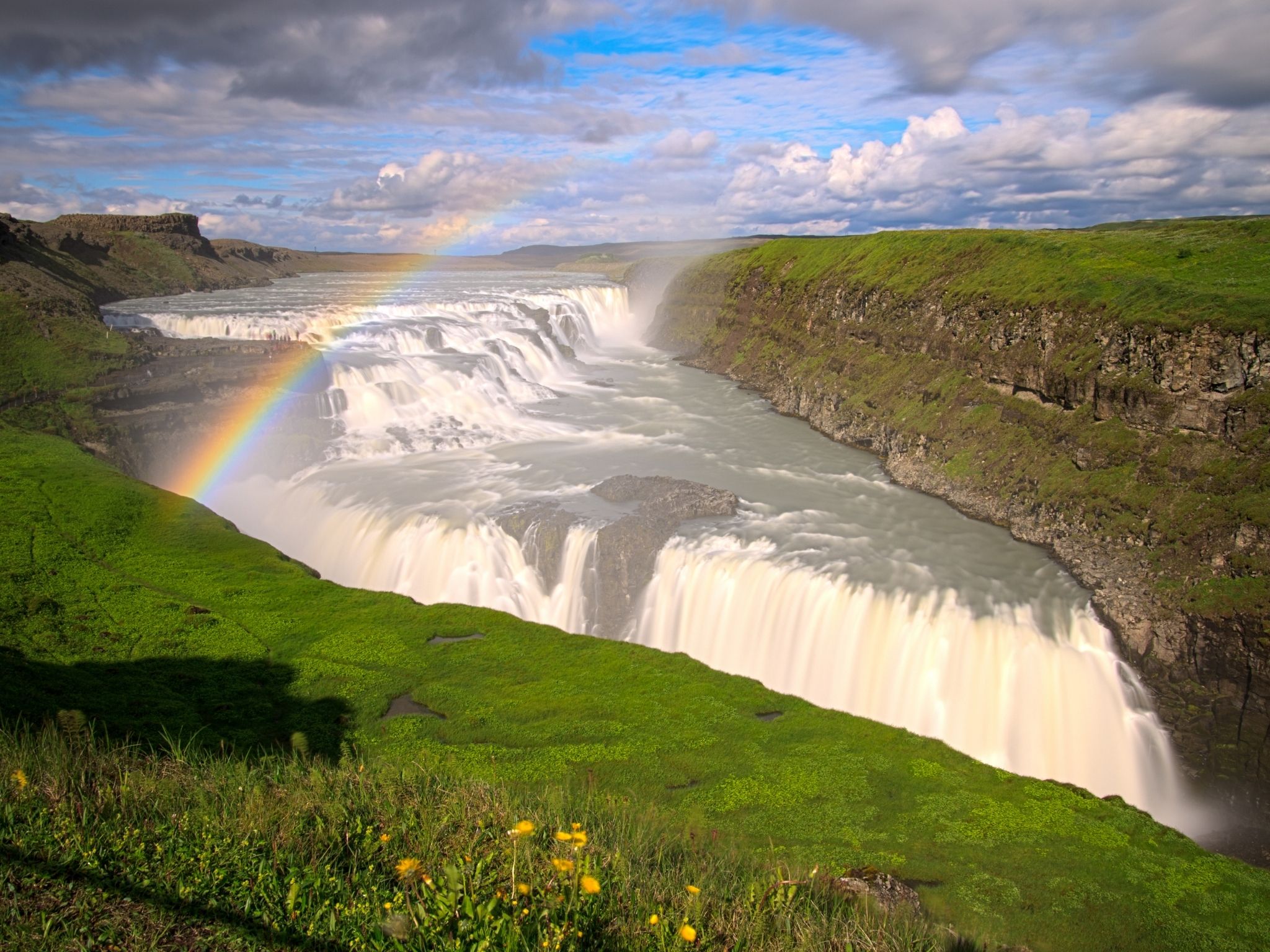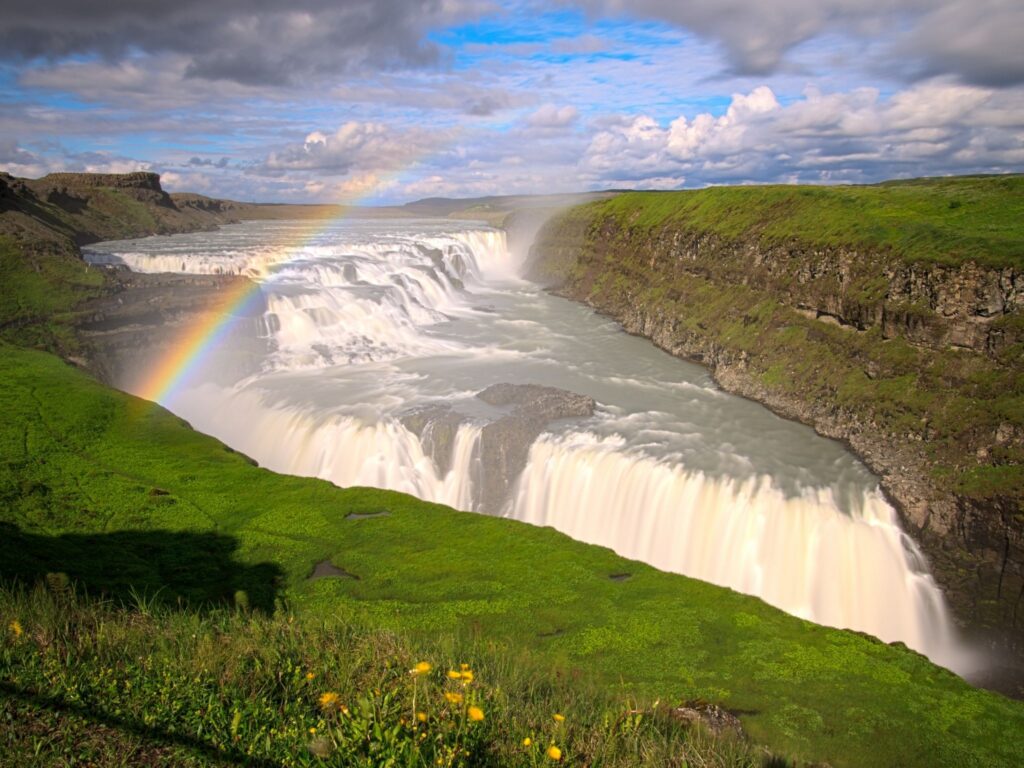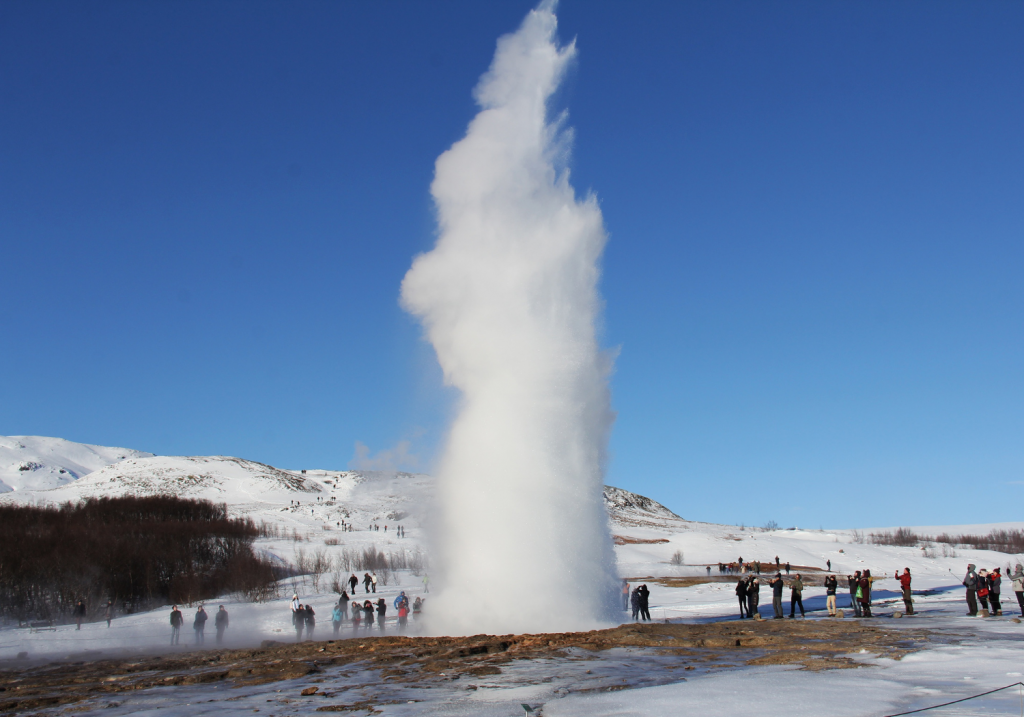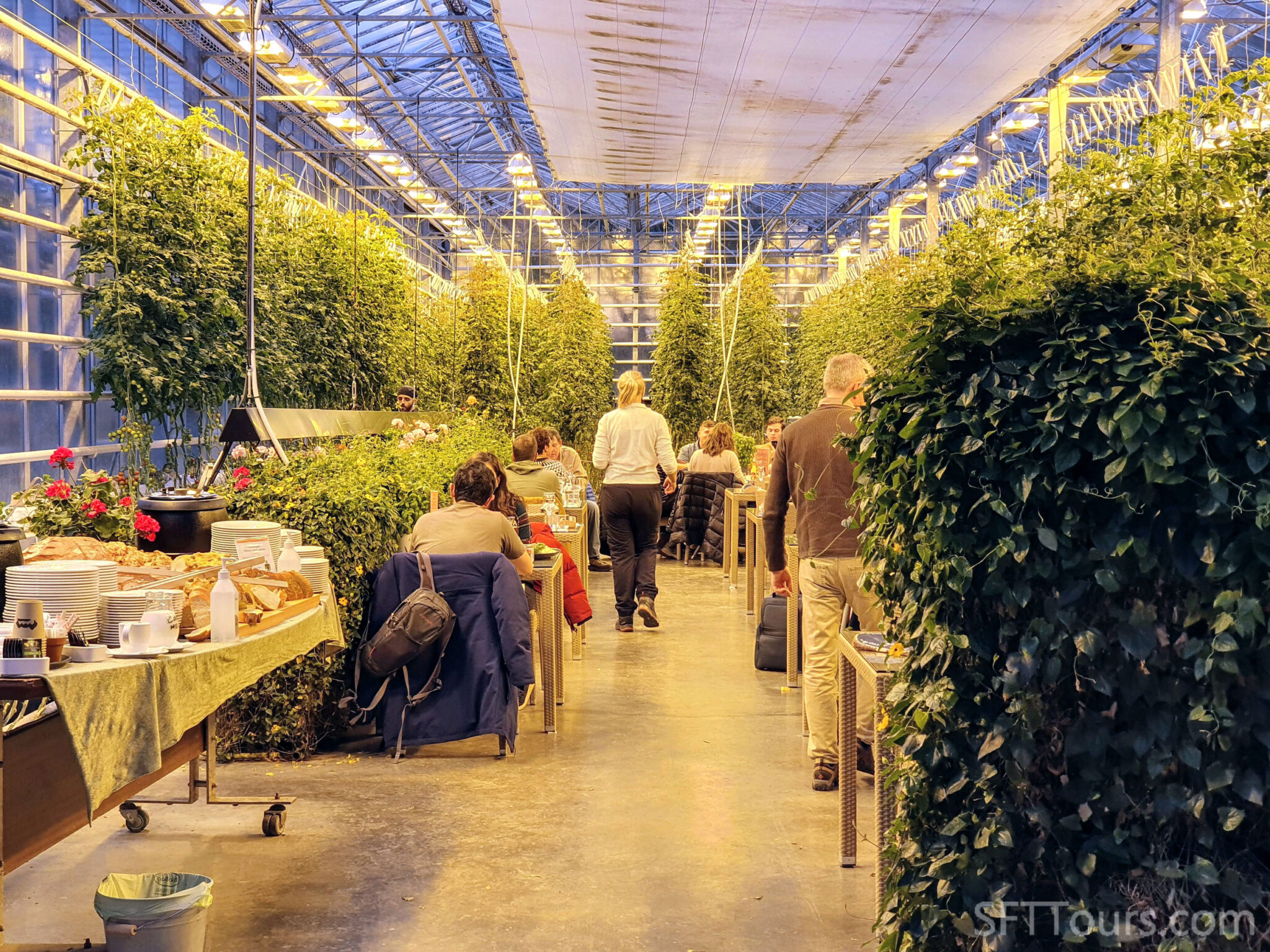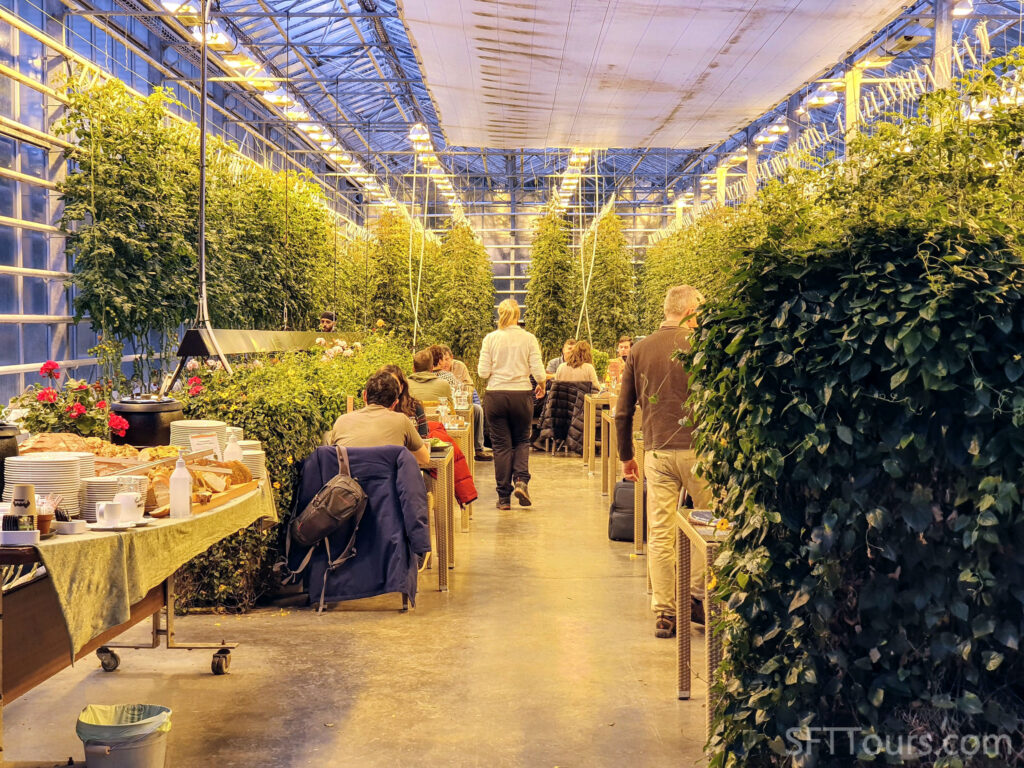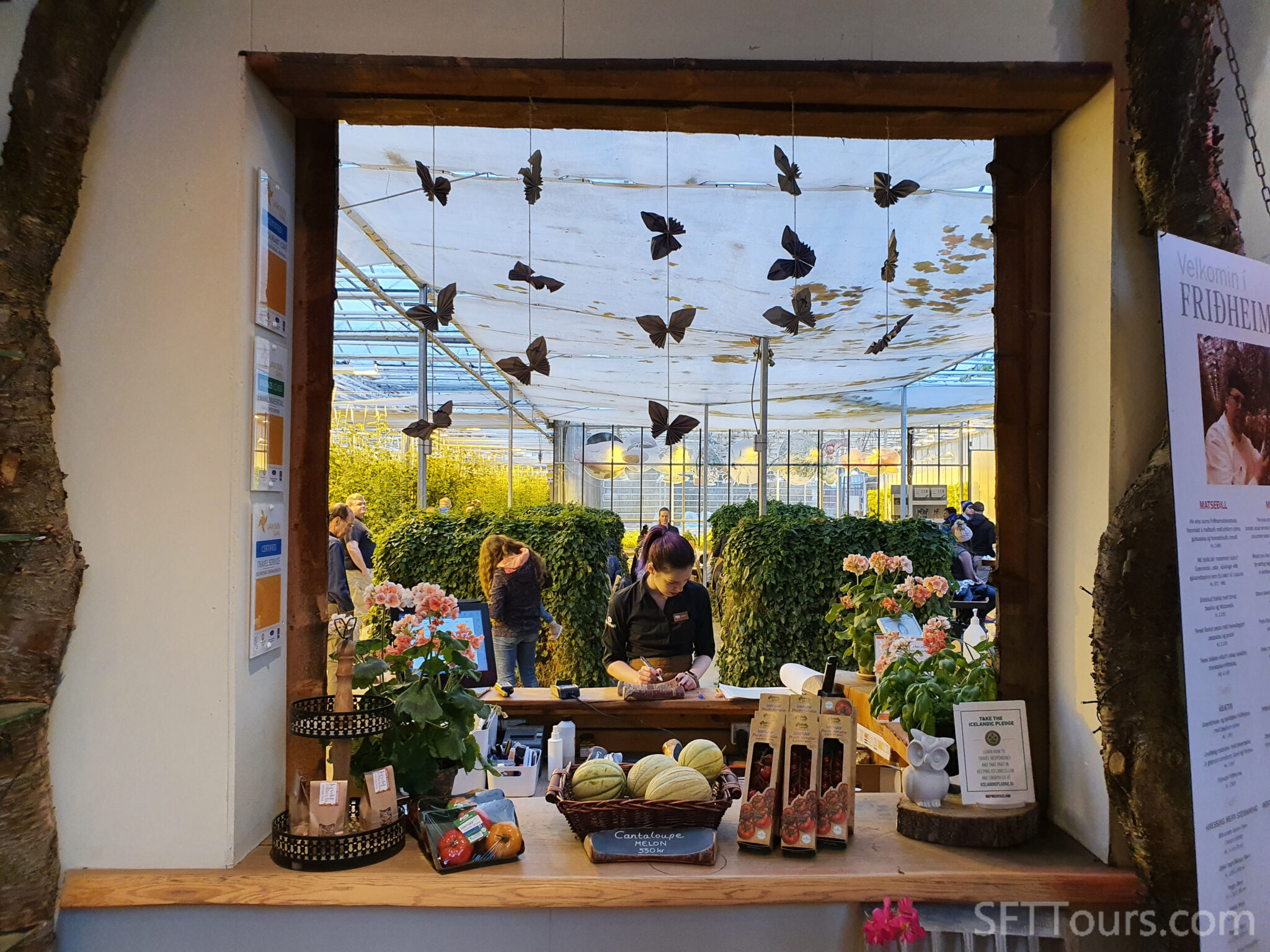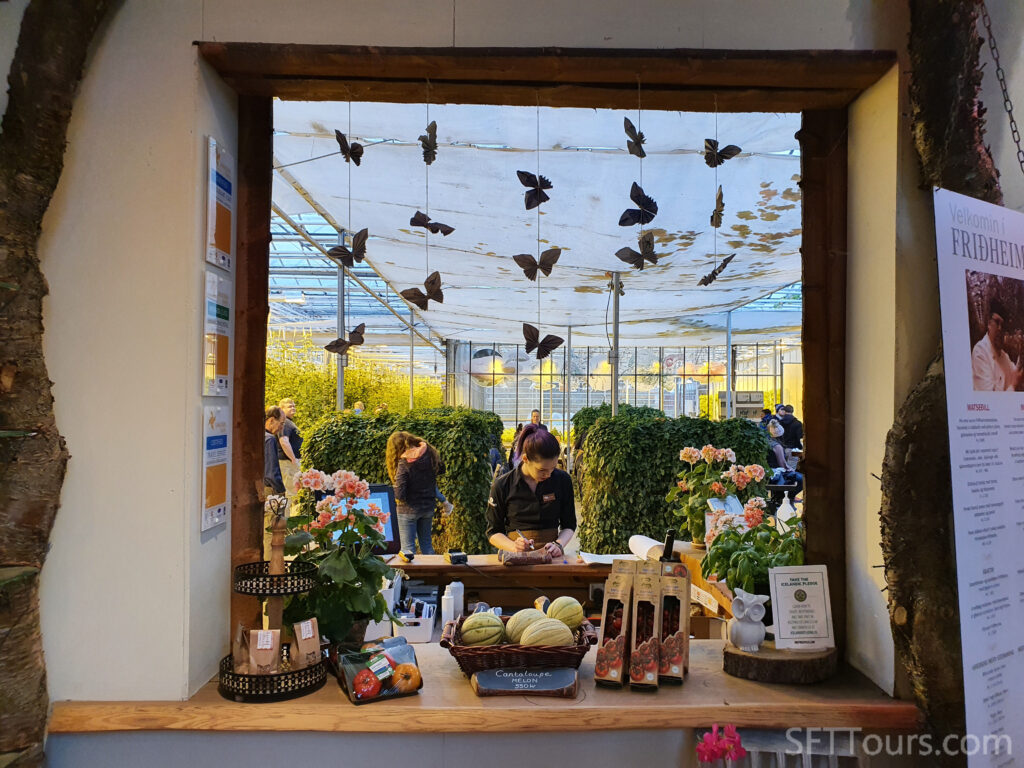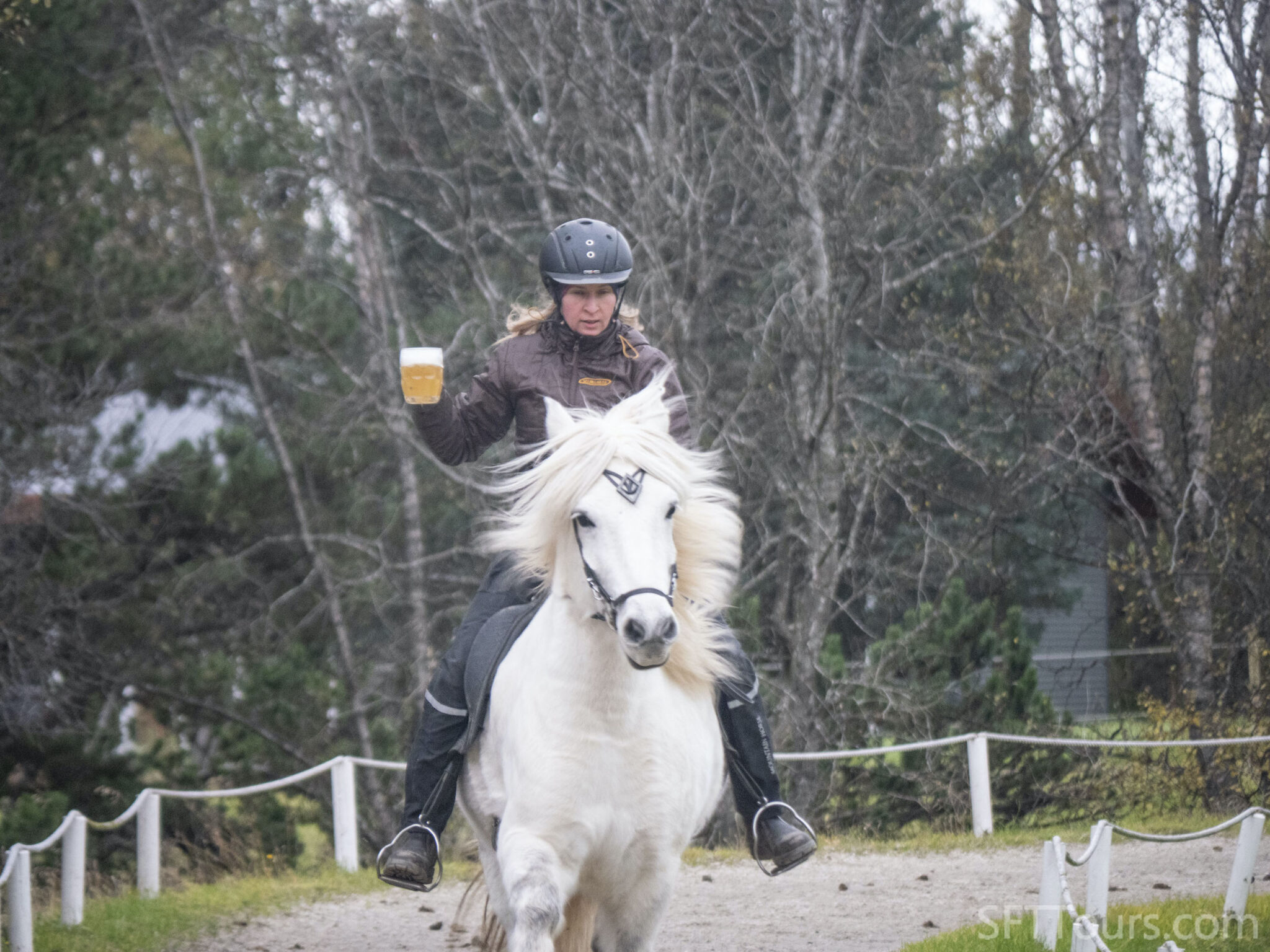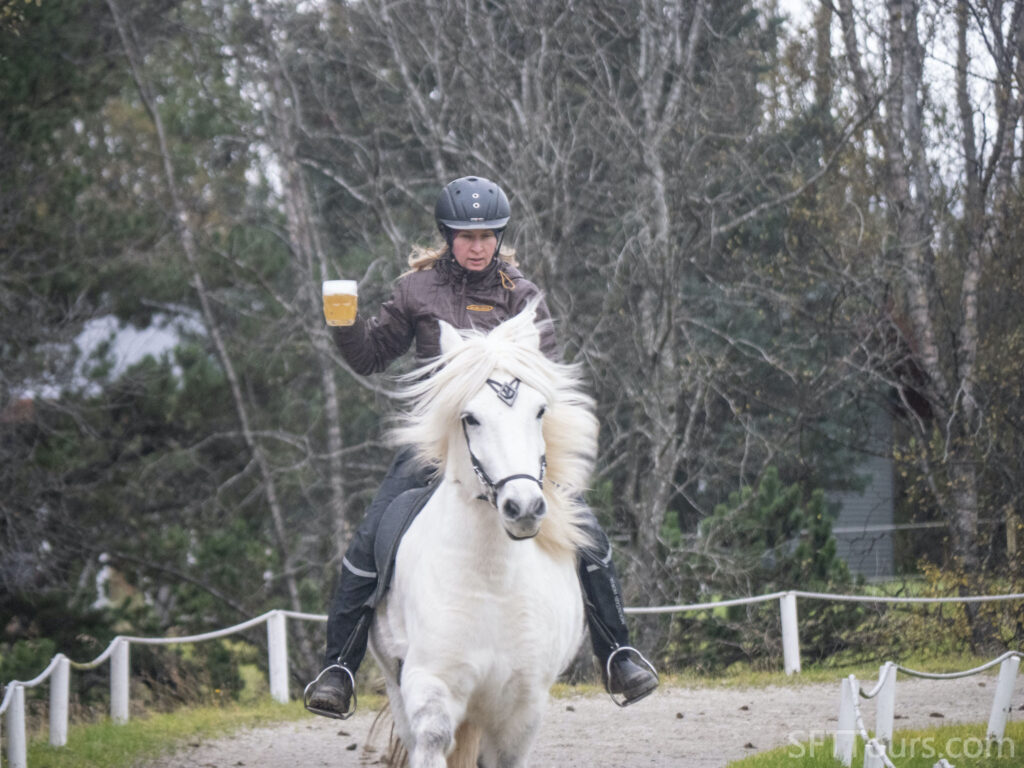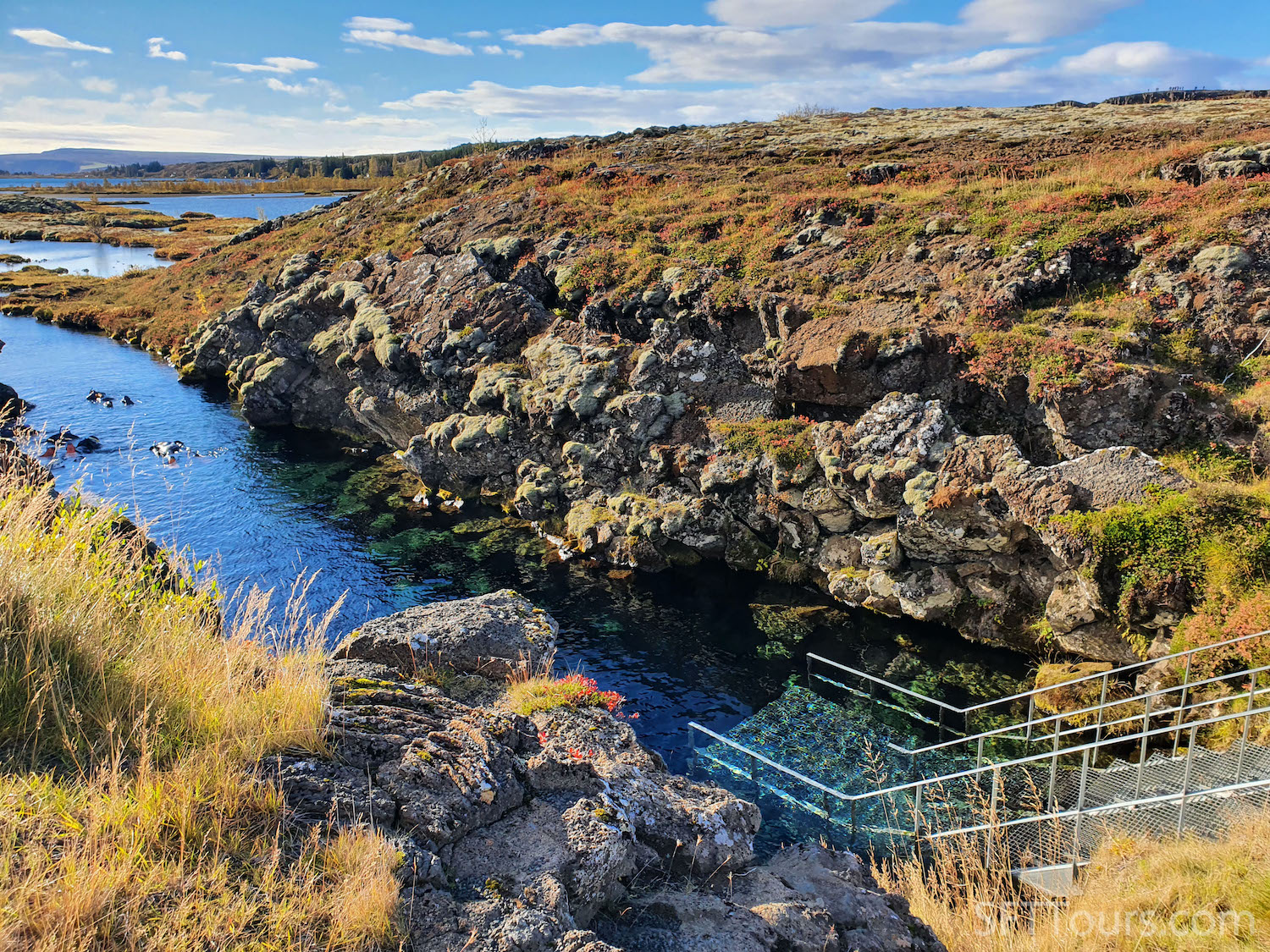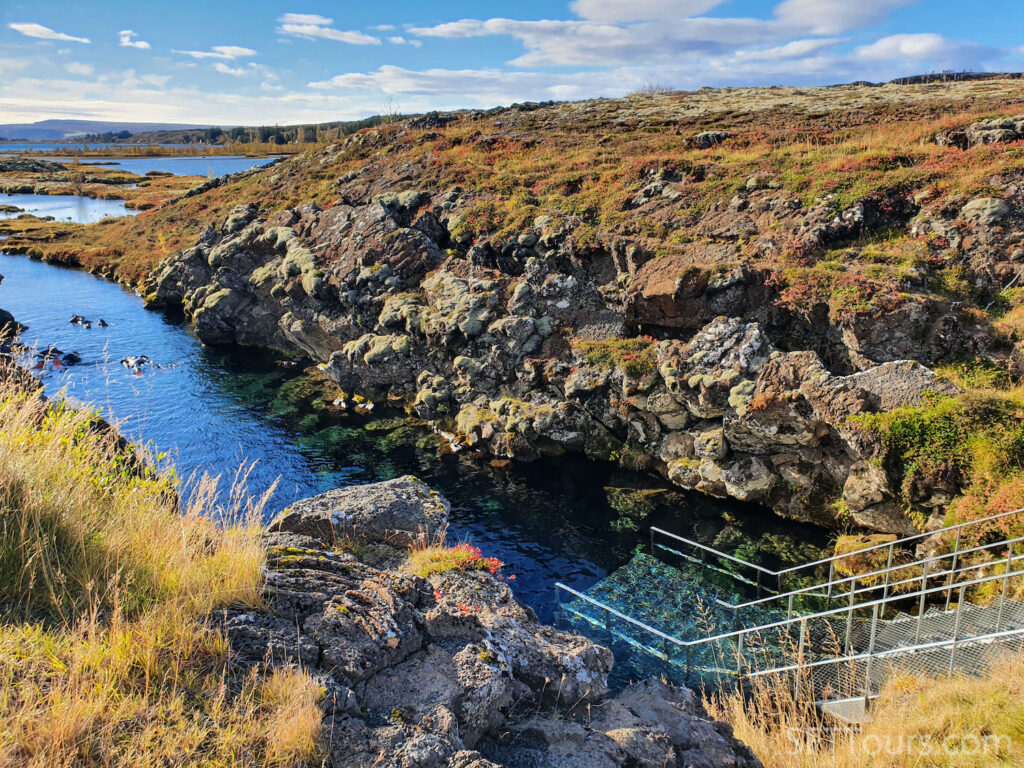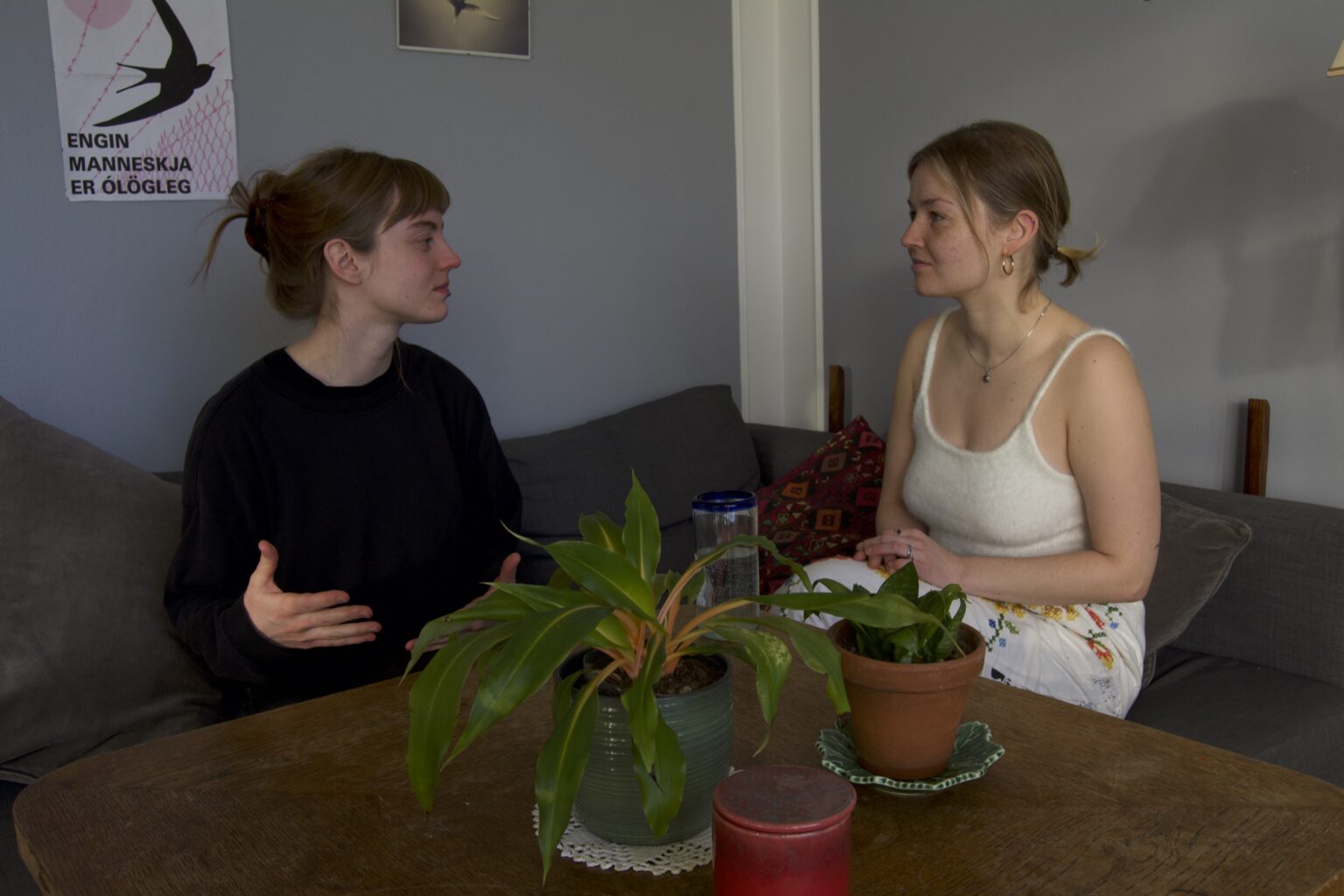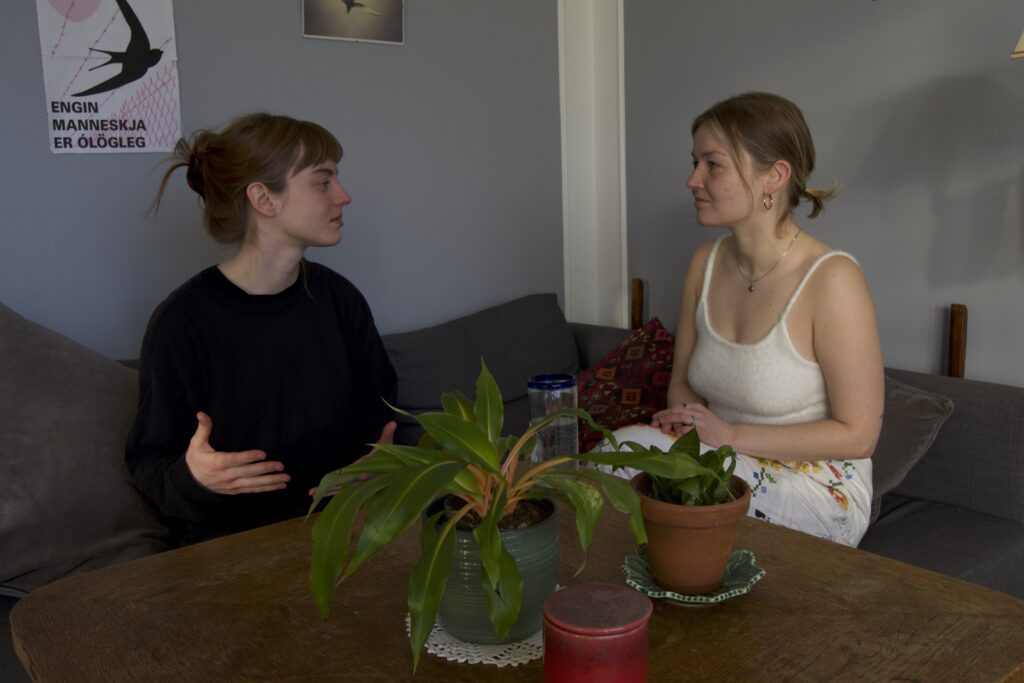 ---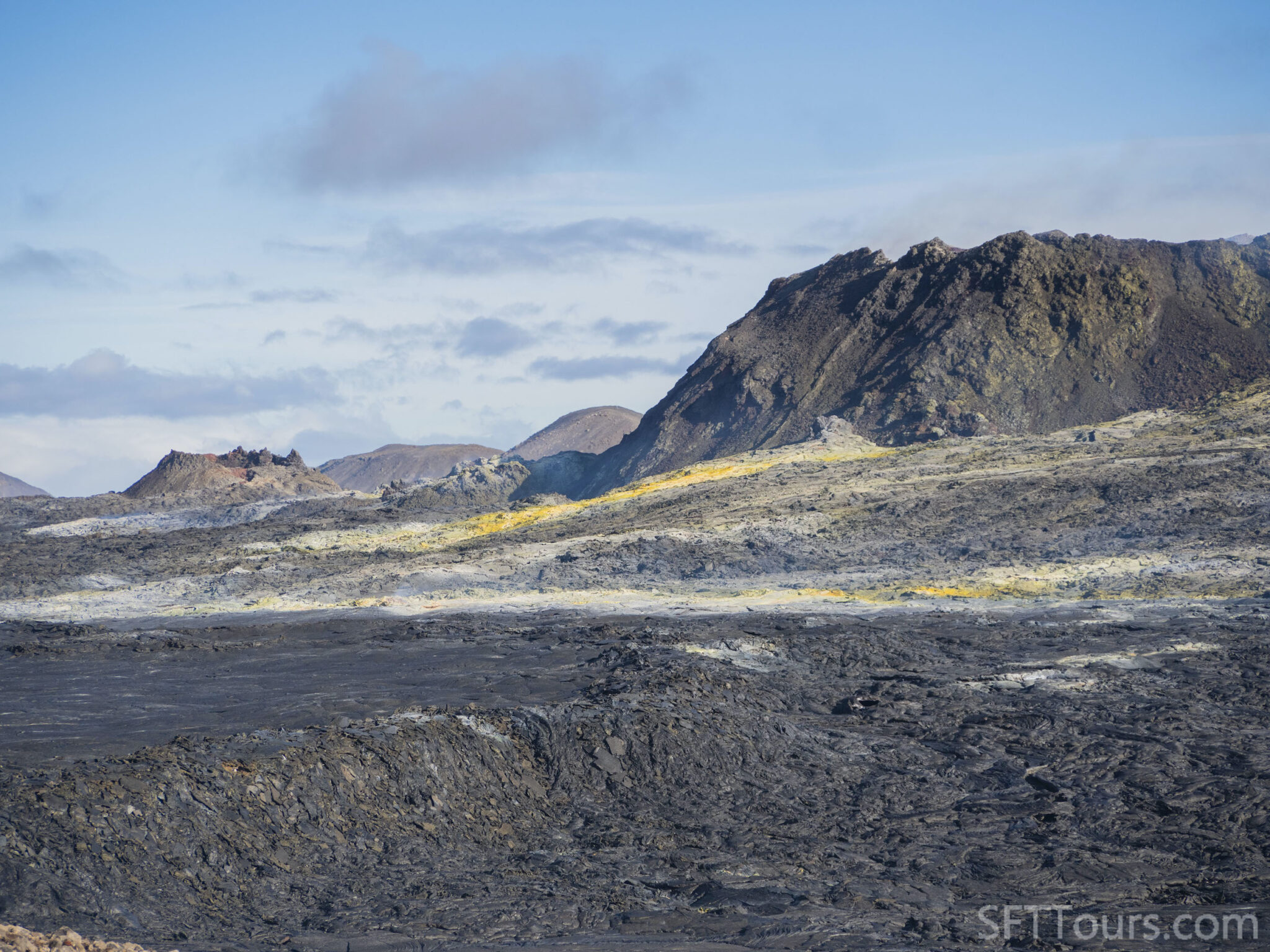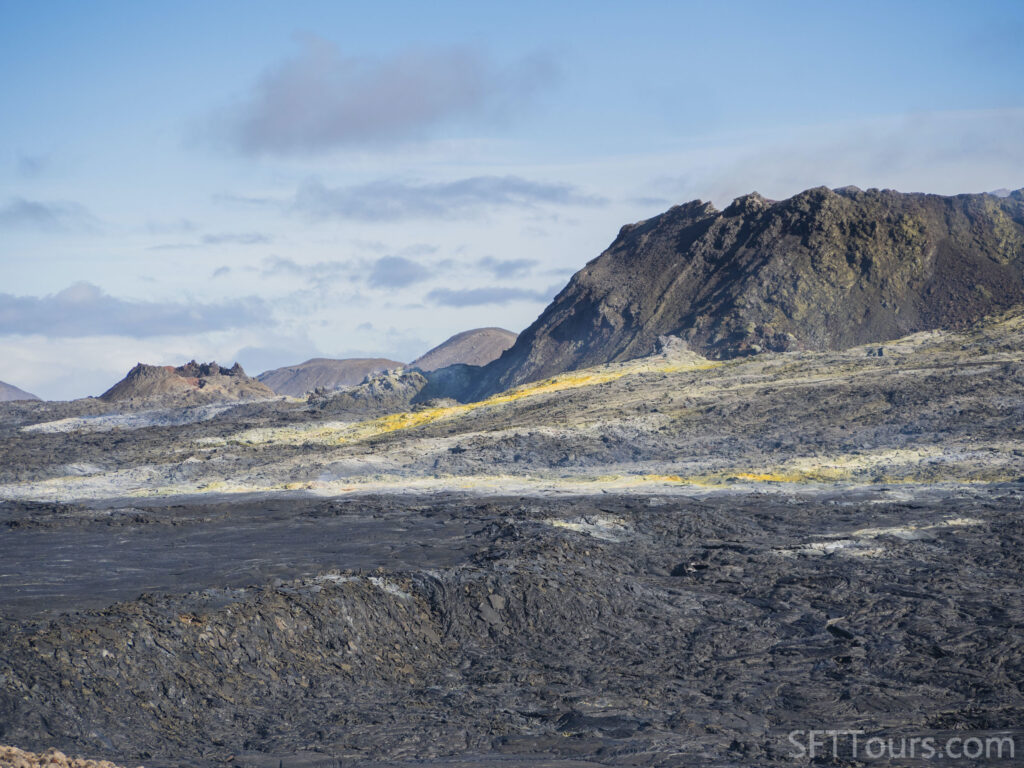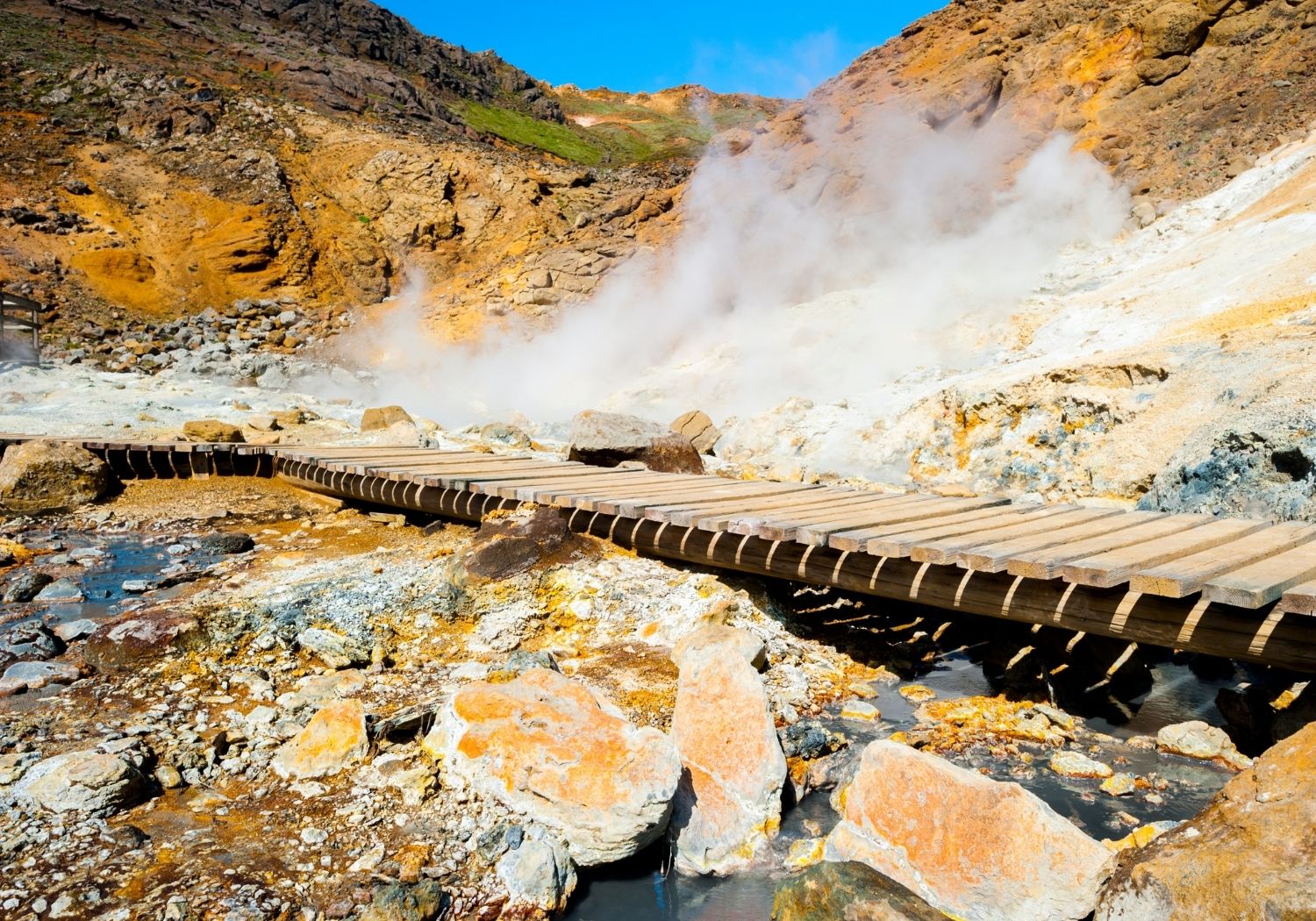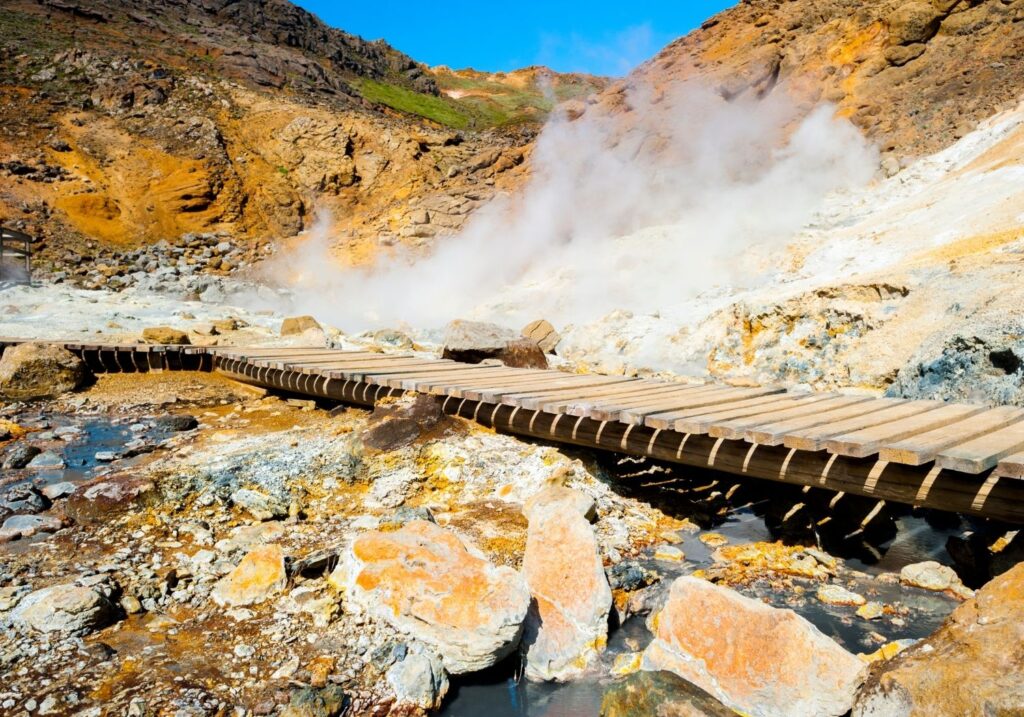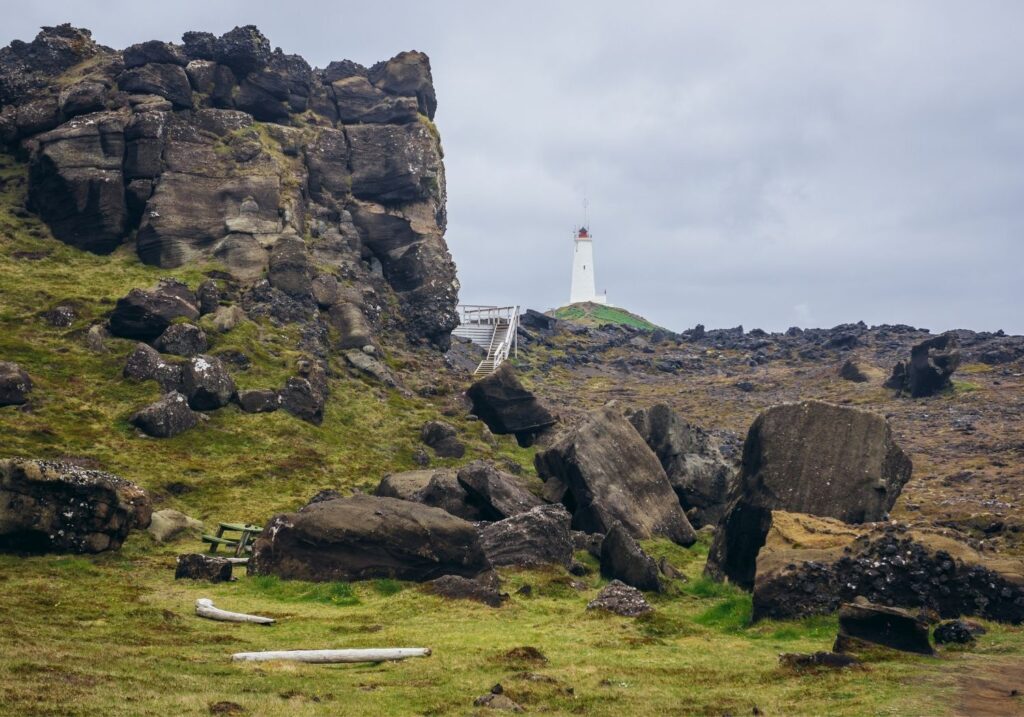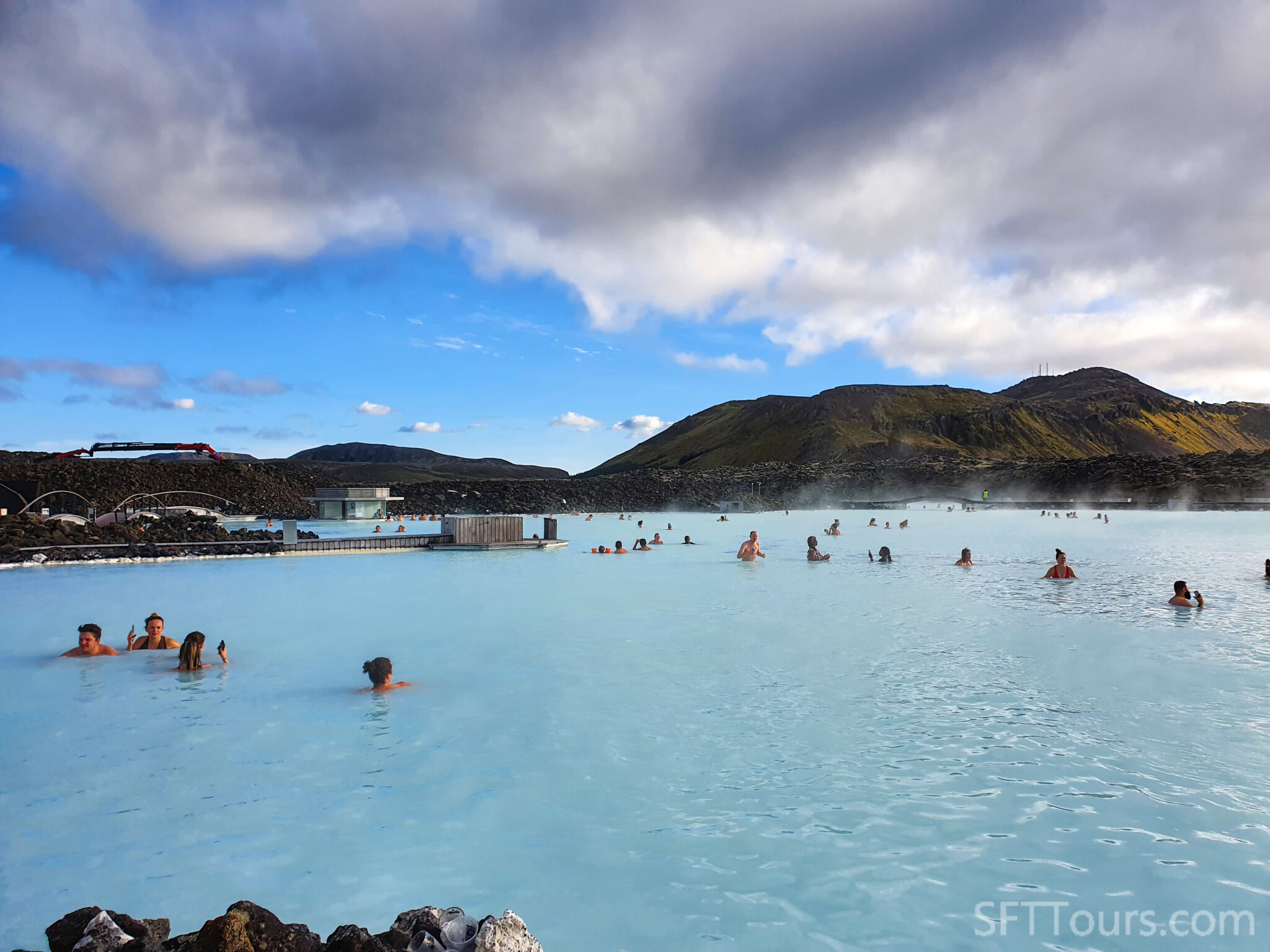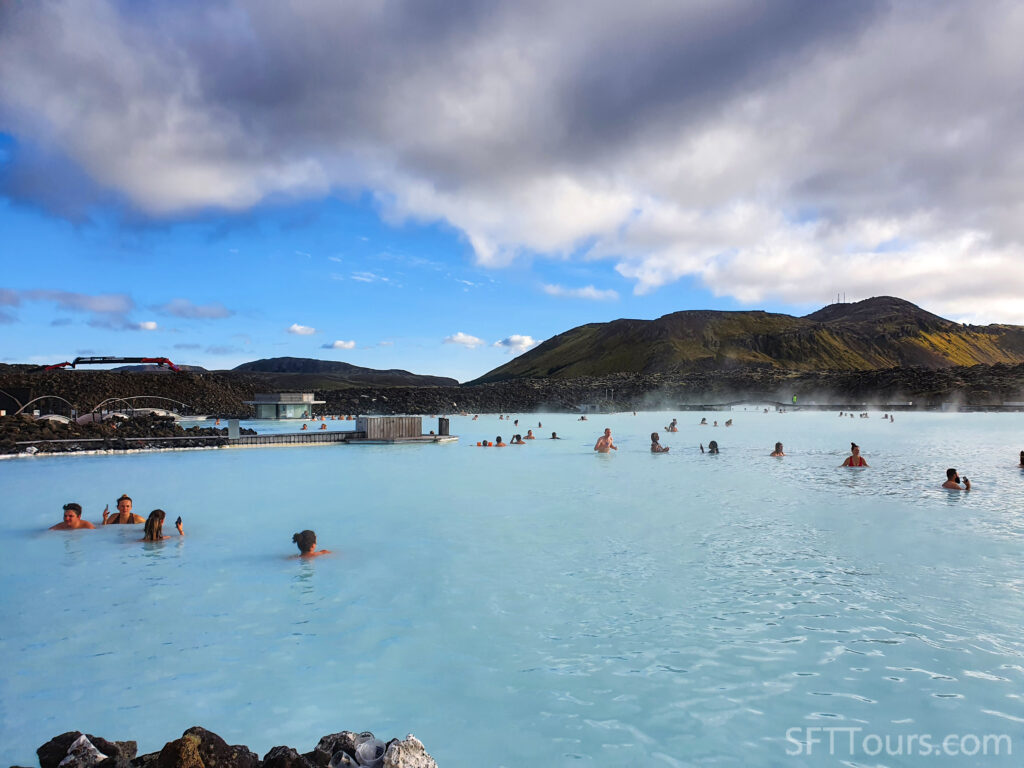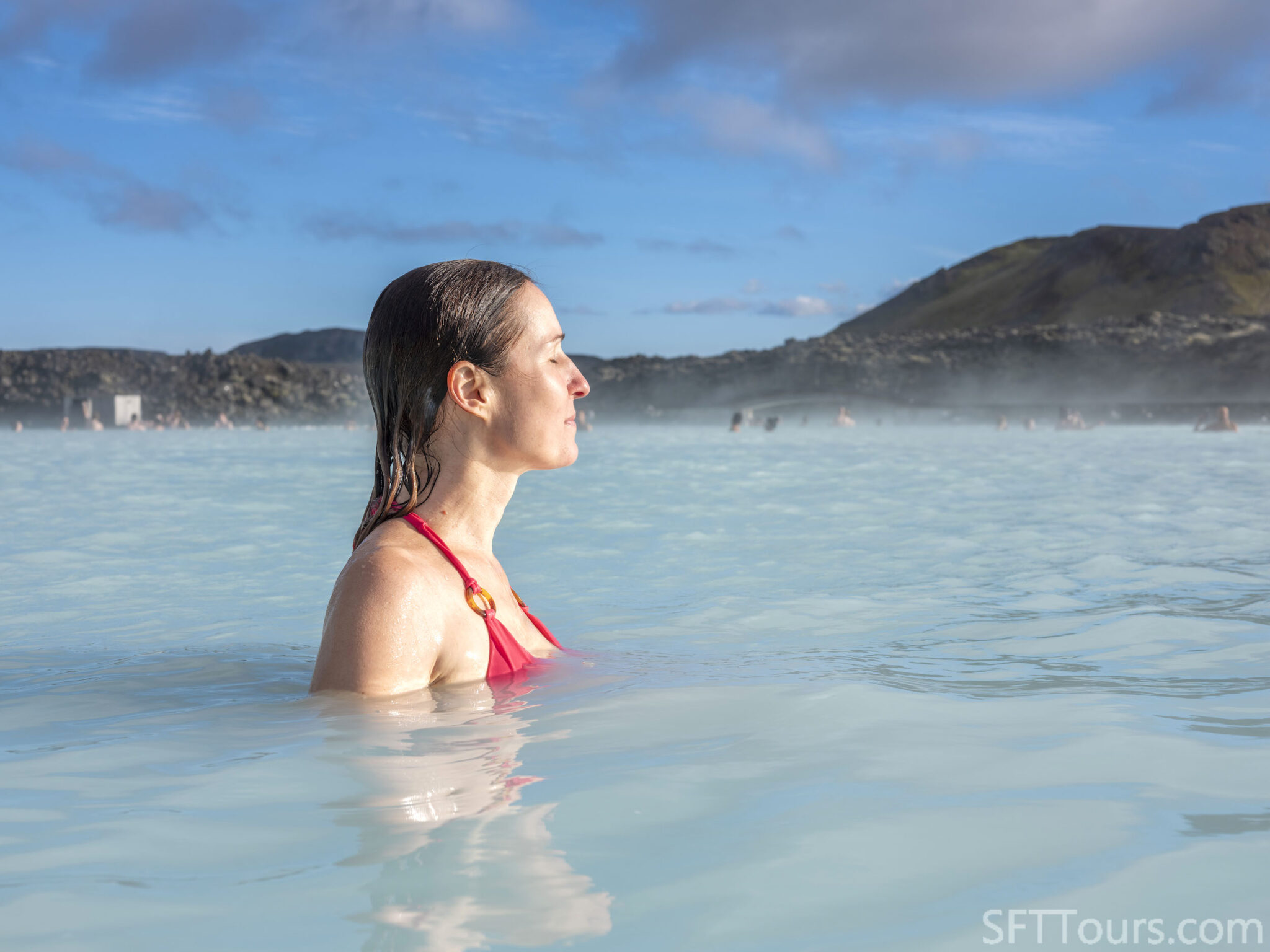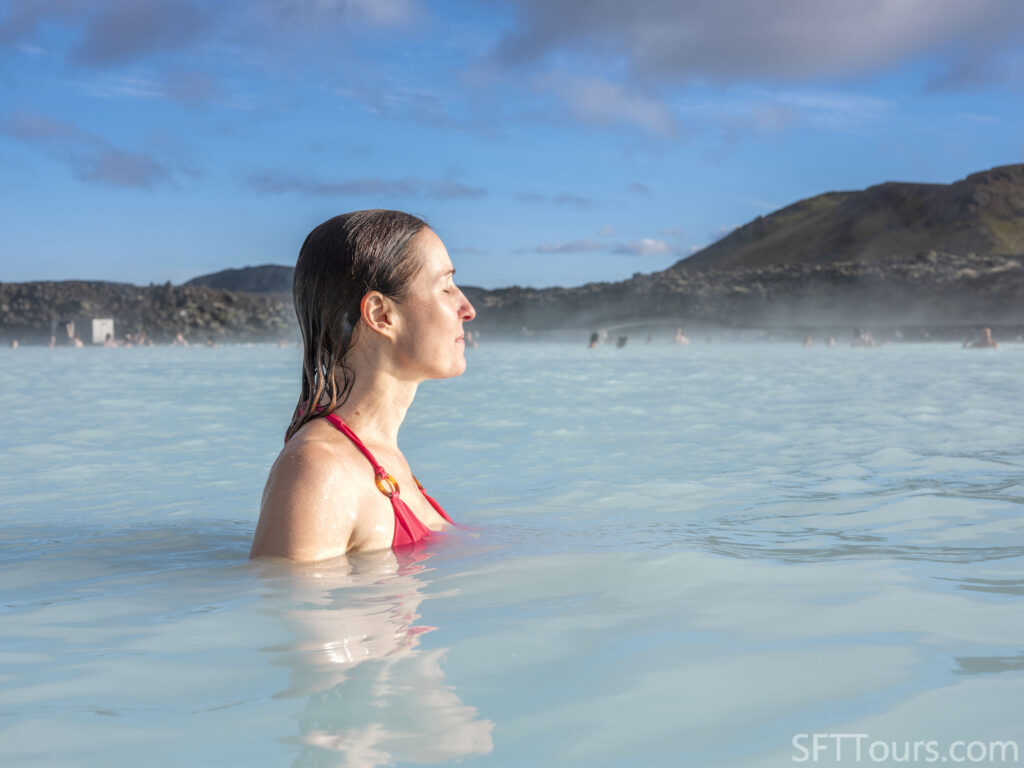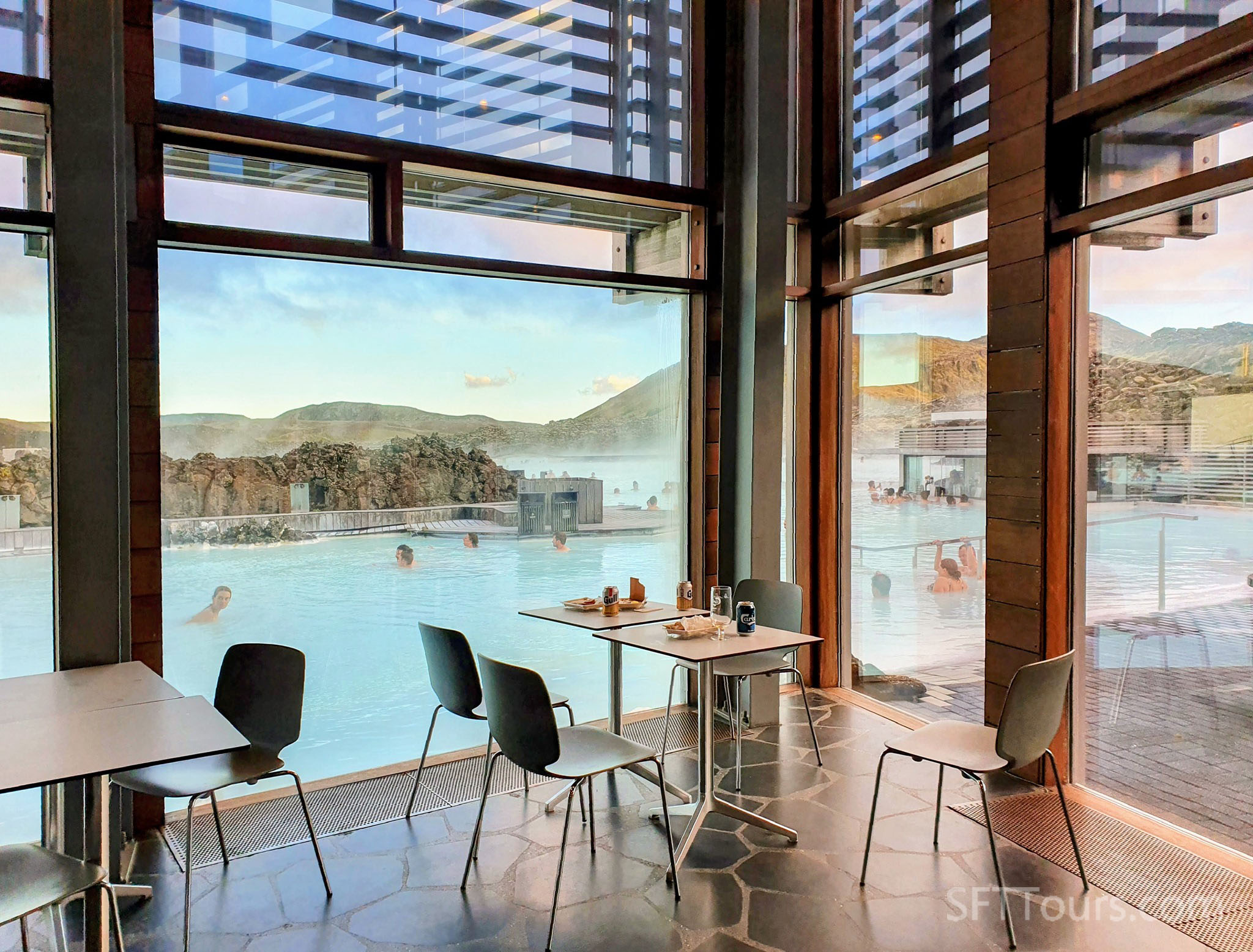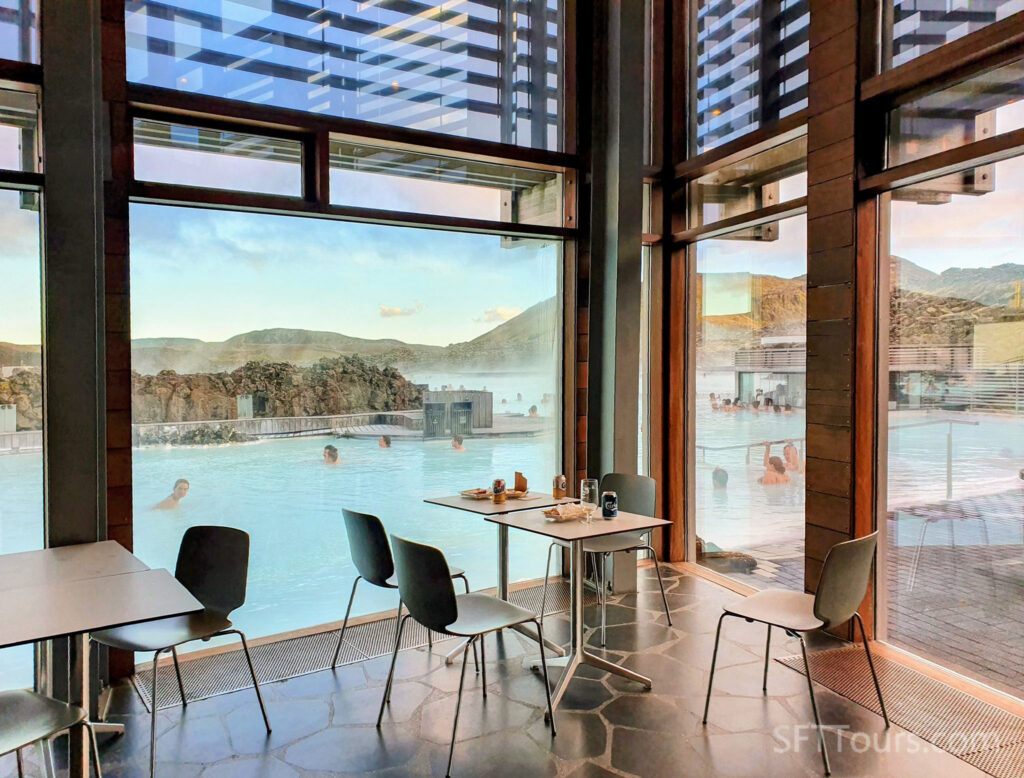 Day 7: Reykjanes Peninsula and Blue Lagoon
We will start the day with breakfast at the hotel before departing for Reykjanes Peninsula where we will get up and close with lava fields and explore this awesome part of Iceland.
First off, we will stop at the site of the most recent volcanic eruption, Fagradalsfjall, which is on a fissure of about 500-700 metres long (1,640-2,300ft) and started on March 19th, 2021 with follow up eruptions in the weeks after.
The last eruption there was some 800 years ago and experts believe that this is a shield eruption that may continue for years to come. While the volcano will most likely not be active, we will stop there to see the lava fields created by the eruption, a real cool sight.
After the volcano, we will visit the rest of the Reykjanes Peninsula which is most famous for its very active geothermal activity.
We will start at the rainbow colored Seltún geothermal site which includes thermal and mud pools bubbling with the hot air and water that is escaping from the center of the Earth, and continue to Gunnuhver hot springs which include fumaroles, vents and all sorts of cool thermal action.
On our way, we will also stand on the bridge between continents which separates the Eurasian and American tectonic plates for a cool group shoot.
We will finish off with a quick visit to the Reykjanes lighthouse which is cool in itself but mostly for the views around the area.
For lunch, we will head over to a local fishing village which has one of the best lobster stews you've ever tried (vegetarian option available) and then drive to the Blue Lagoon to end our wellness escape at Iceland's most famous thermal pools.
Note: The order of the stops varies and may change due to weather or opening times among other reasons.
The Blue Lagoon is a geothermal pool of seawater born in volcanic aquifers 2,000 meters underground where freshwater and ocean water converge in a tectonic realm of searing heat and immense pressure.
Endowed with silica, algae, and minerals, the water cleanses, heals, rejuvenates, and undoes the effects of time, bringing radiance, in all its forms, to the mind and body.
The water temperature is generally between 37°C and 40°C even as the snow falls down, creating the enchanting and incredible views that have made it famous.
The lagoon's seawater is naturally renewed every 40 hours and because of its composition, chlorine is not needed. In essence, the lagoon is a self-cleaning ecosystem.
Our Premium Blue Lagoon package comes with a few added goodies:
Entrance to the Blue Lagoon
Silica mud mask
Use of towel
1st drink of your choice from the In-water Bar
Second and third mask of choice from the In-water Mask Bar
Use of bathrobe
Spend the afternoon exploring the lagoon, relaxing and trying out the two masks that come with the Premium package as you take it all in.
After a shower and change of clothes, we will head to the Blue Lagoon's Lava Restaurant, built into a magnificent lava cliff on the western shore of the Blue Lagoon, where we will end the day and the trip.
The restaurant combines stunning views through the double-height, floor-to-ceiling windows, organic architecture, and Icelandic cuisine made from fresh, local, seasonal ingredients.
We will enjoy a glass of bubbly and one last dinner with wine with our newfound friends before driving back to Reykjavik for our last night at the Canopy Hotel.
Inclusions: Breakfast at the hotel, all stops in the itinerary, entry ticket to Blue Lagoon with Premium Package, gourmet 3-course dinner at Lava Restaurant in the Blue Lagoon including welcome sparkling wine.
---
Day 8 : Reykjavik and Departure
We will wake up in Reykjavik and have breakfast at the hotel, check out and say our goodbyes.
If you are flying out in the evening, you can store your luggage and go out to explore the city.
Some of our suggestions for the last day in Reykjavik include:
Inclusions: Breakfast at the hotel.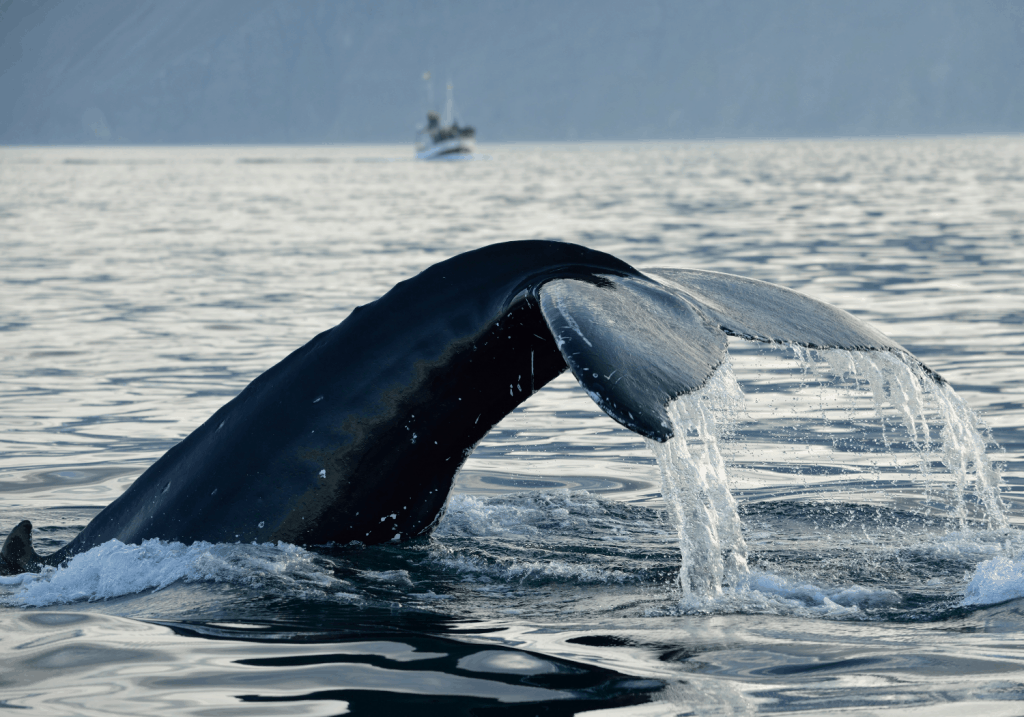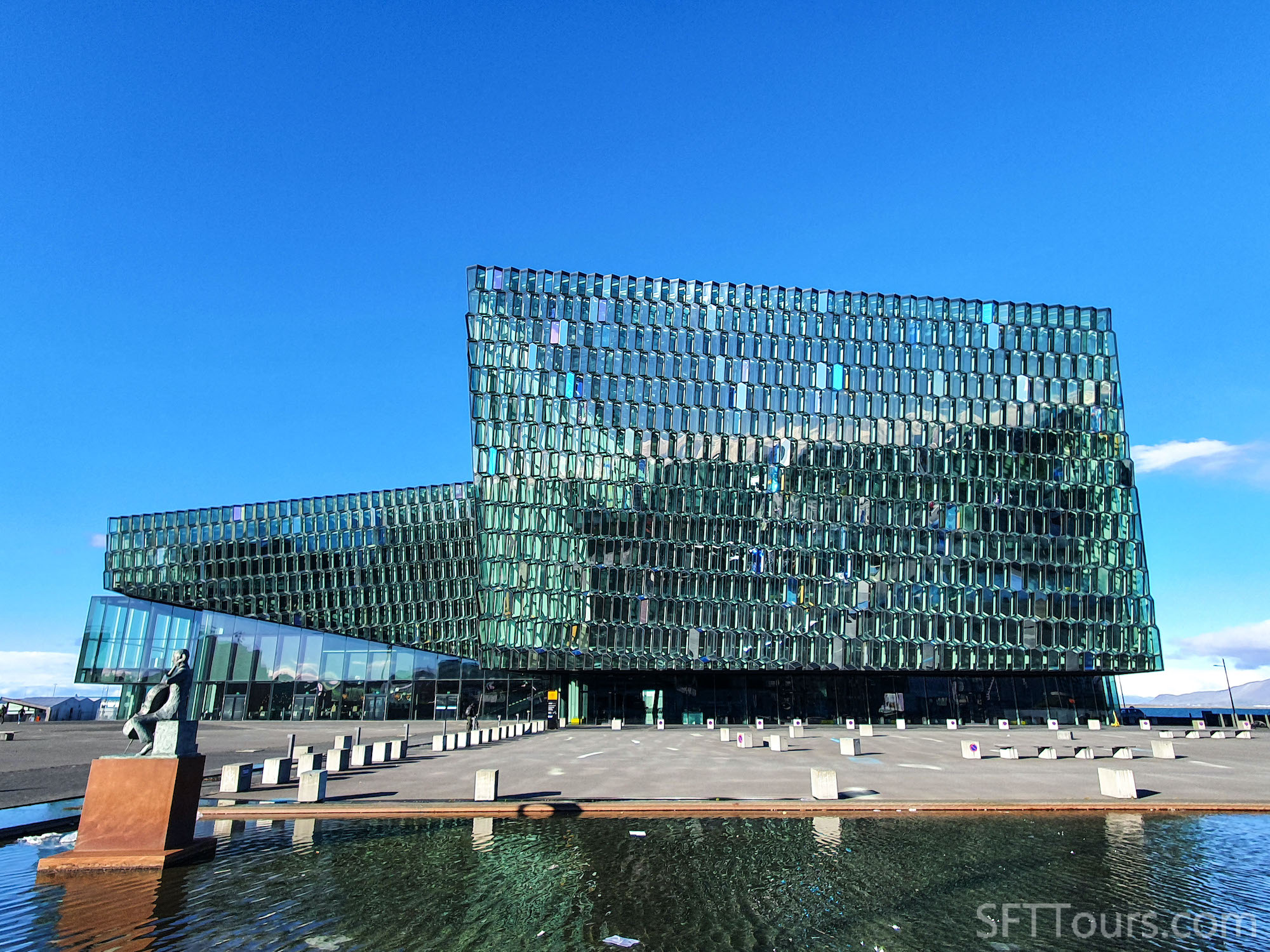 A note on the weather: All of the activities on this itinerary are weather dependent and if there is something that is guaranteed in Iceland is that the weather is unpredictable and this means that we may have to replace visits or change the order of stops.
---
About Slagtog, Mariam and Hildur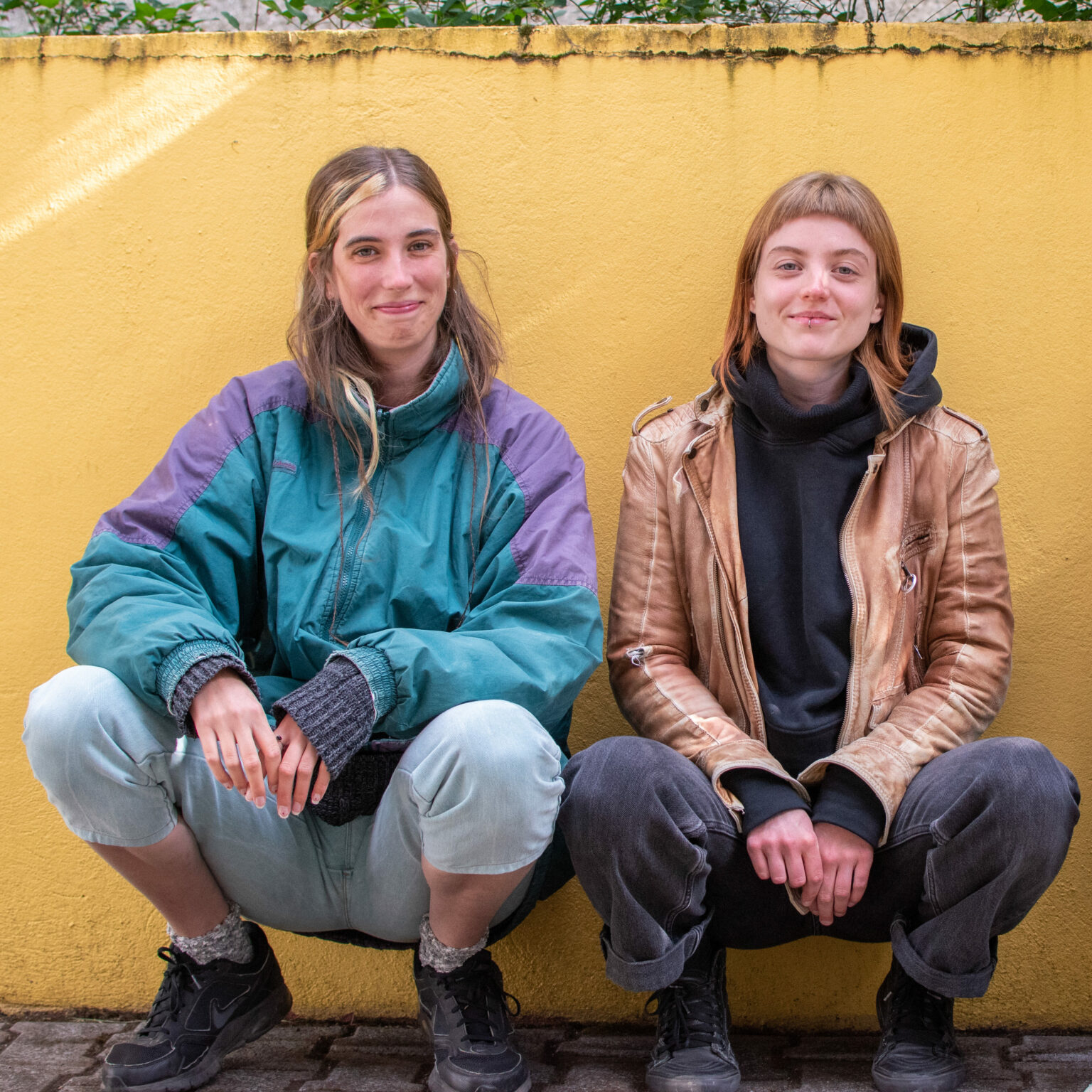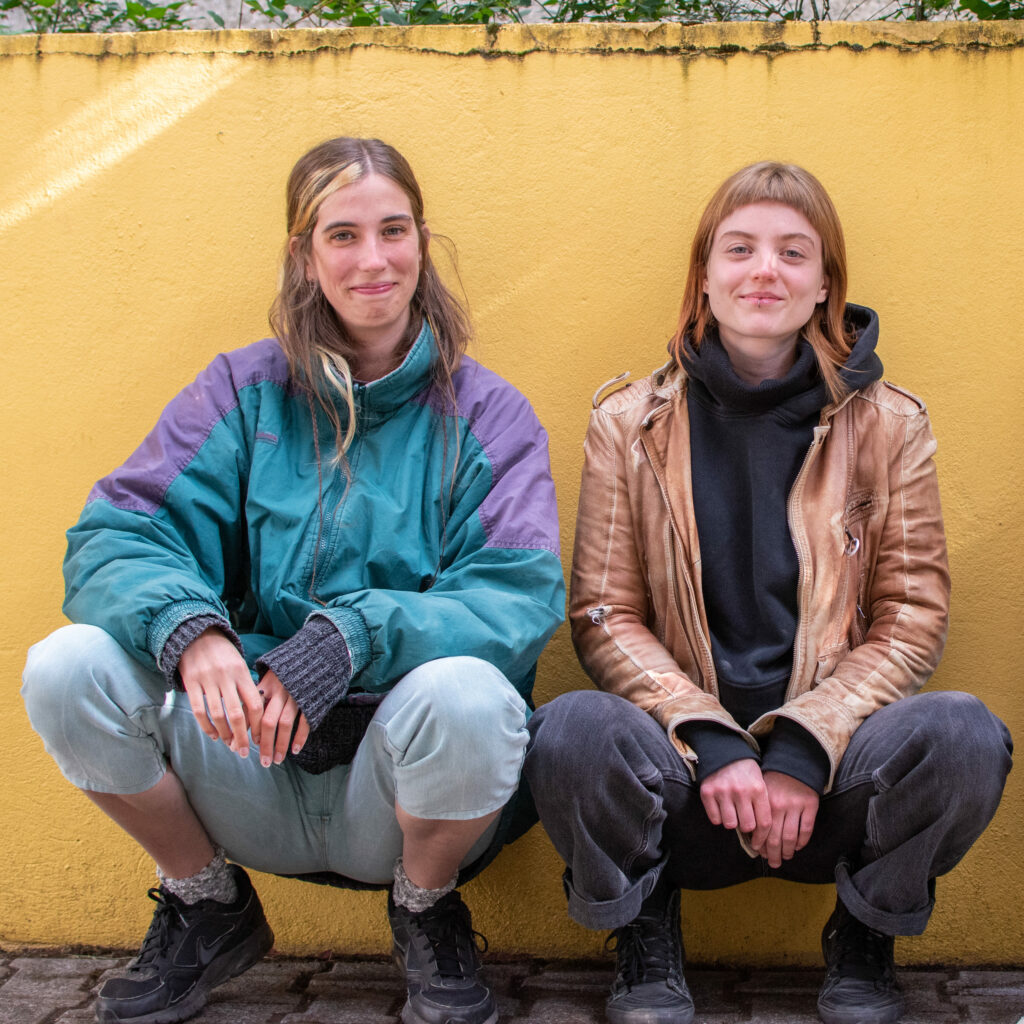 Slagtog is a non-profit organisation founded in 2018 by a group of women and non-binary people with the purpose of creating a safer space for women and trans people to practice feminist self defense and empowerment, with the final goal of ending gender-based violence.
Slagtog's teachings are holistic encompassing mental, emotional, verbal and physical self defense techniques with the use of diverse methods and exercises, giving space to relaxation, laughter and deep discussions. The team has trained with Belgian NGO Garance and focuses on giving participants agency and options to feel empowered in front of aggression.
The self-defense workshops will be delivered by Mariam and Hildur.
About Hildur
Hildur (she/her) is queer feminist and nursing student with a passion for mental health, harm reduction, accessible health care for minority groups and health education.
In the past few years she has been working in homeless shelters and supported housing for women. After taking a few courses in physical self defence, she found what had been missing, especially in the verbal, emotional and mental self-defense: having different strategies and resources to choose from to act against different forms of violence.
What she learned had a positive effect on many aspects of her daily life and she wanted to share this life-changing experience with others. Hildur's main areas of interest are mental and verbal self-defense and self-defense for queer people and the youth.
About Mariam
Mariam (she/her) originally from south Spain and works in the care sector. She studied social work and volunteeres in the fields of alternative education and social change.
She decided to not just hope for change but organize for it. That, along with being in self-defense trainings with other organizers and friends, led her to Slagtog.
Self-defense to her is not just a kick in the groin, but giving the tools and strategies (physically and psychologically, with solidarity, critical thinking and empowerment) to those who most likely were taught they didn't have any, to feel safer in society.
Mariam holds a genuine interest in everything that revolves around self-defense, although her main focus is in the development of emotional and psychological strategies, as well as in self-defence for youth and the building of support groups.
---
About our guide – Sigga A.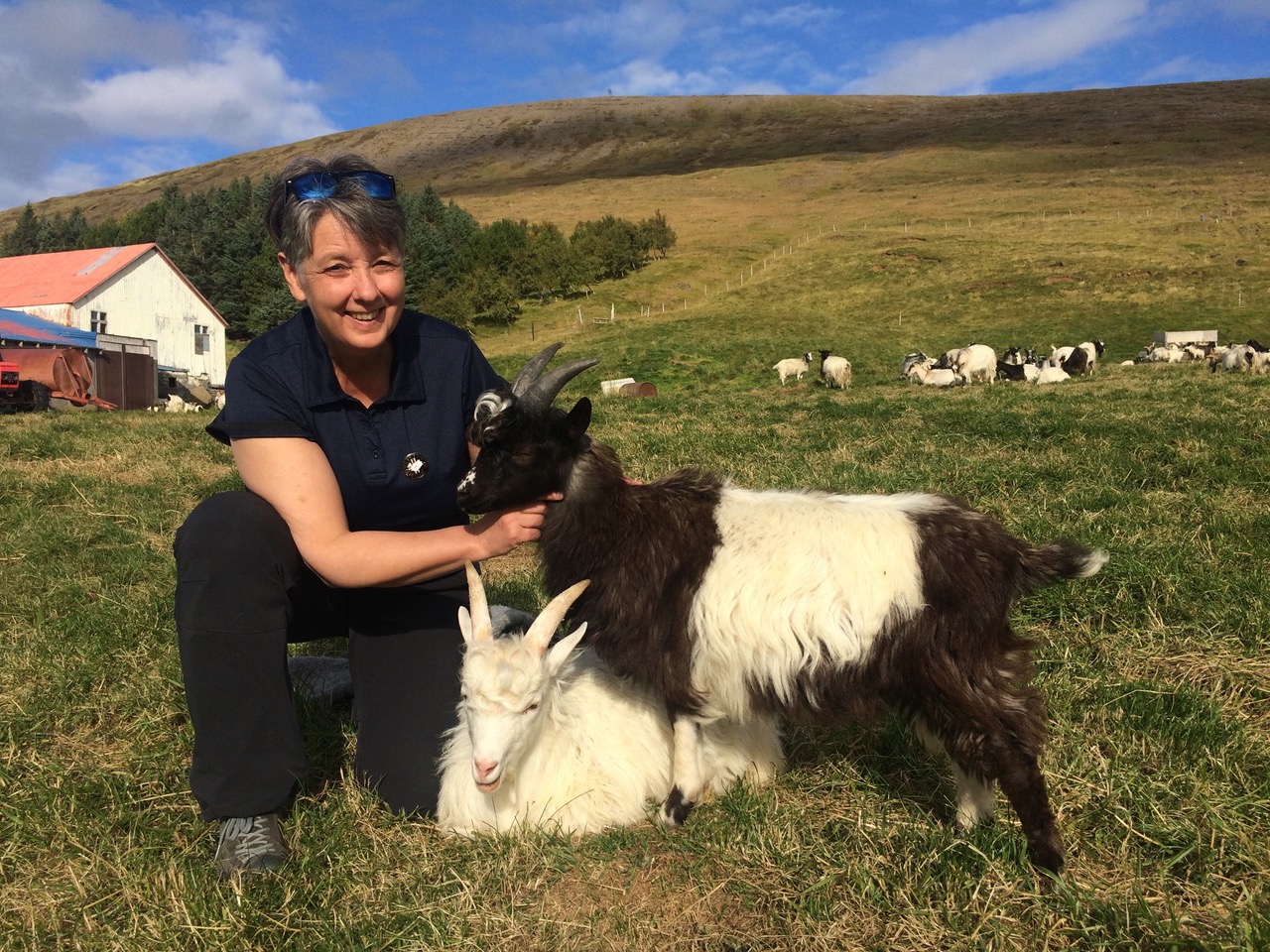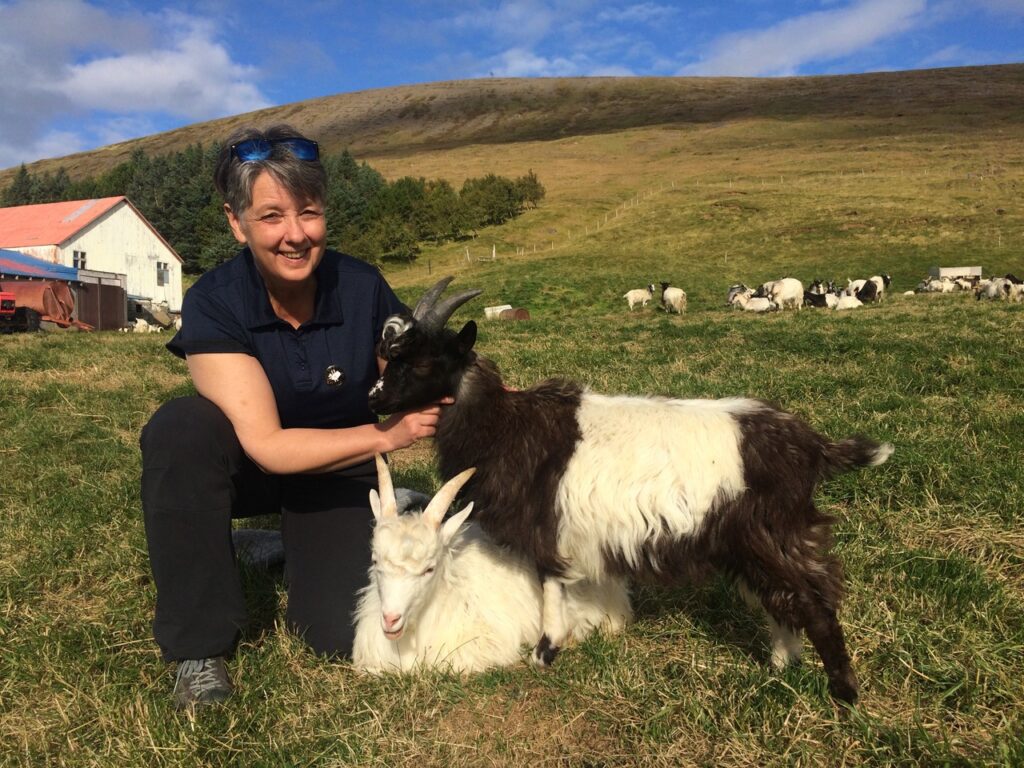 Sigga lived for some years in the UK and The Netherlands where she studied and later worked in research as a molecular biologist.
When she returned back to Reykjavik, she completed a degree in Natural Resources & Environmental Sciences and developed and launched a healthy and environmentally friendly berry juice containing whey and wild herbs under the product name "Islandus".
In 2016 she launched her own tour company focused on culture and food and began her official guiding career. However, she has been a tour guide for more than 20 years and has extensive knowledge of travelling in Iceland, especially off-road and to the less explored parts of the country.
She always feels privileged to show guests the great natural beauty Iceland has to offer and to give an insight into the life and culture of Icelandic people.
---
Guest feedback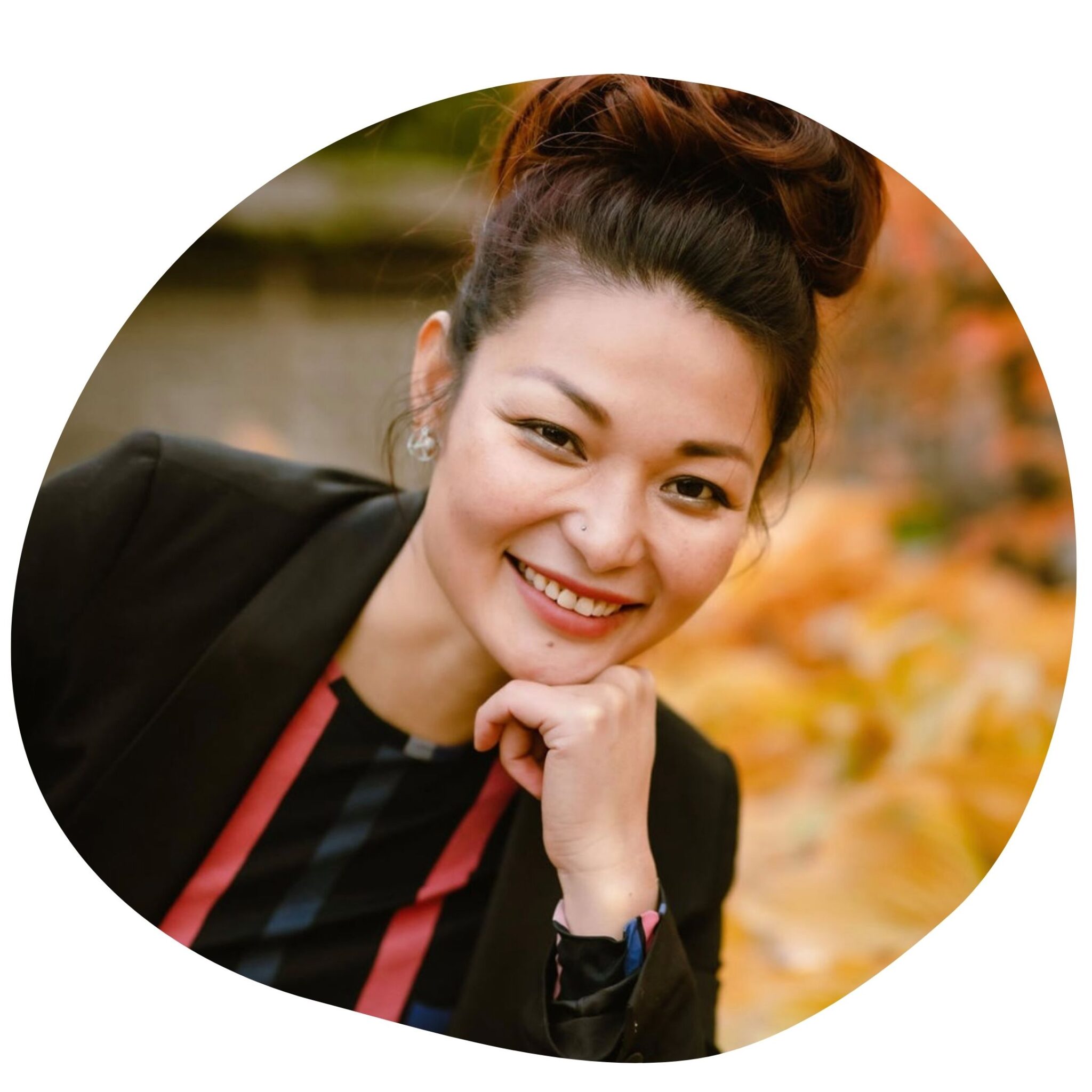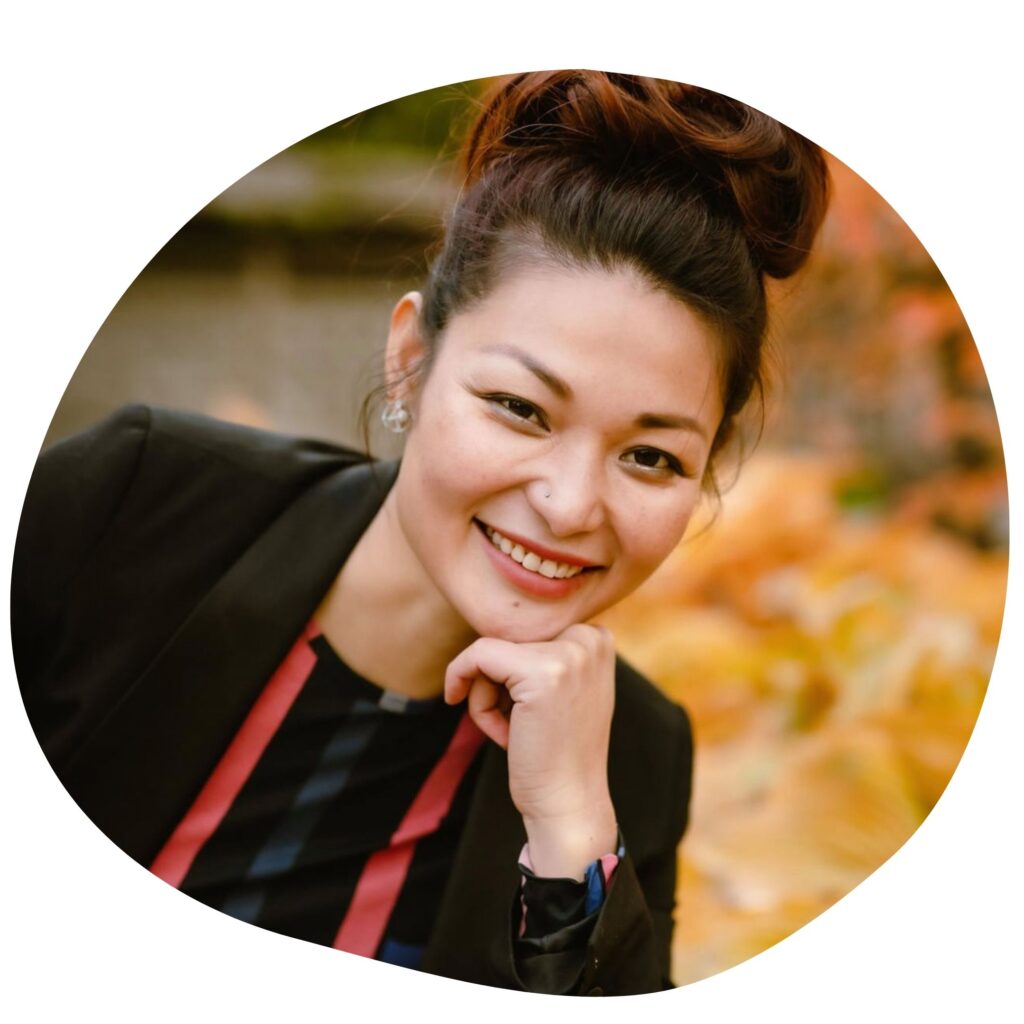 Jin – "Highly recommend any solo females to join the trip. I just got back from Iceland for a one week vacation, what a trip! The trip leader was wonderful & pleasant. The itinerary was excellent. The accommodations were extremely lovely. They took all my travel stress away. I just need to sit back & relax & enjoy the trip!! Cant wait for the next trip!!! Thank you!"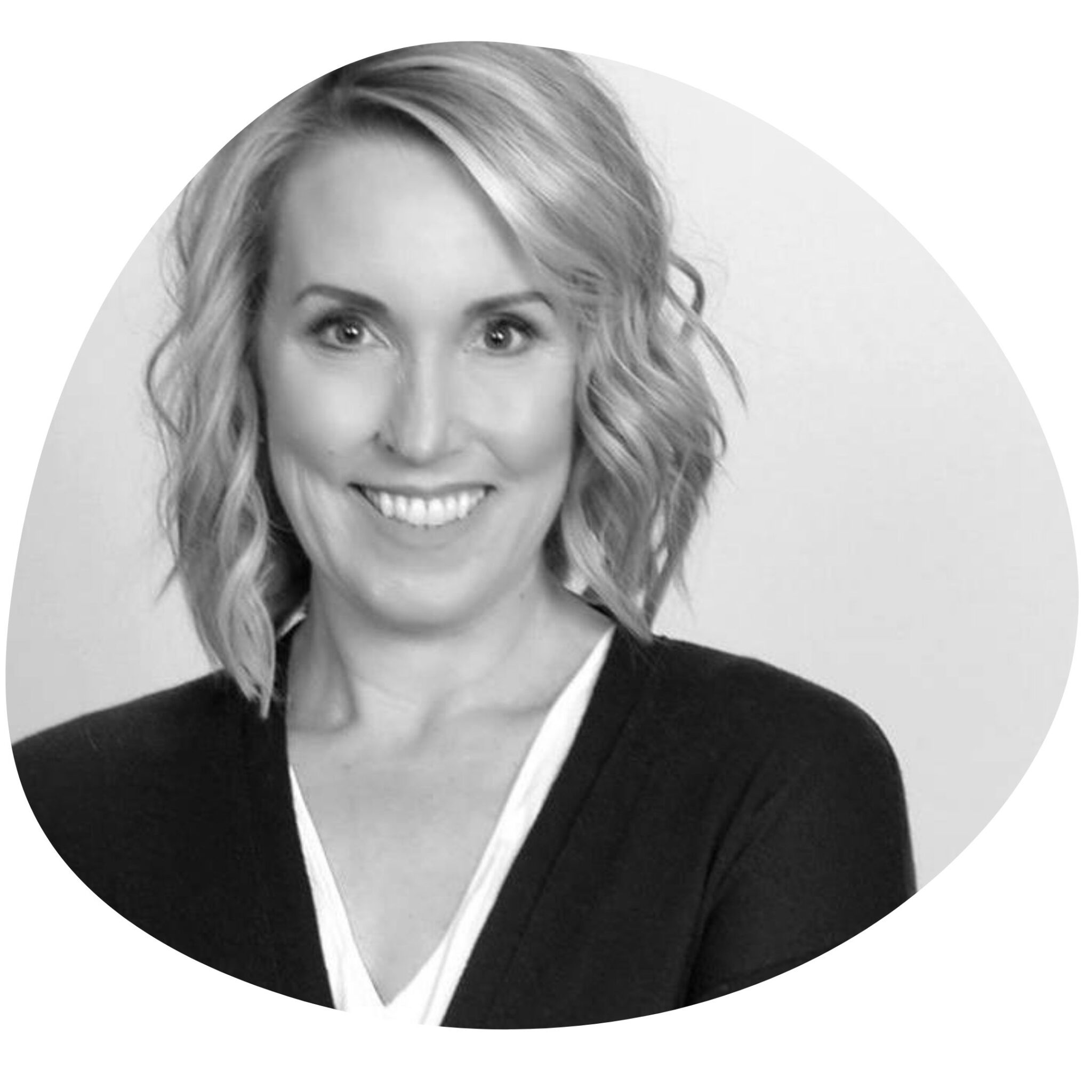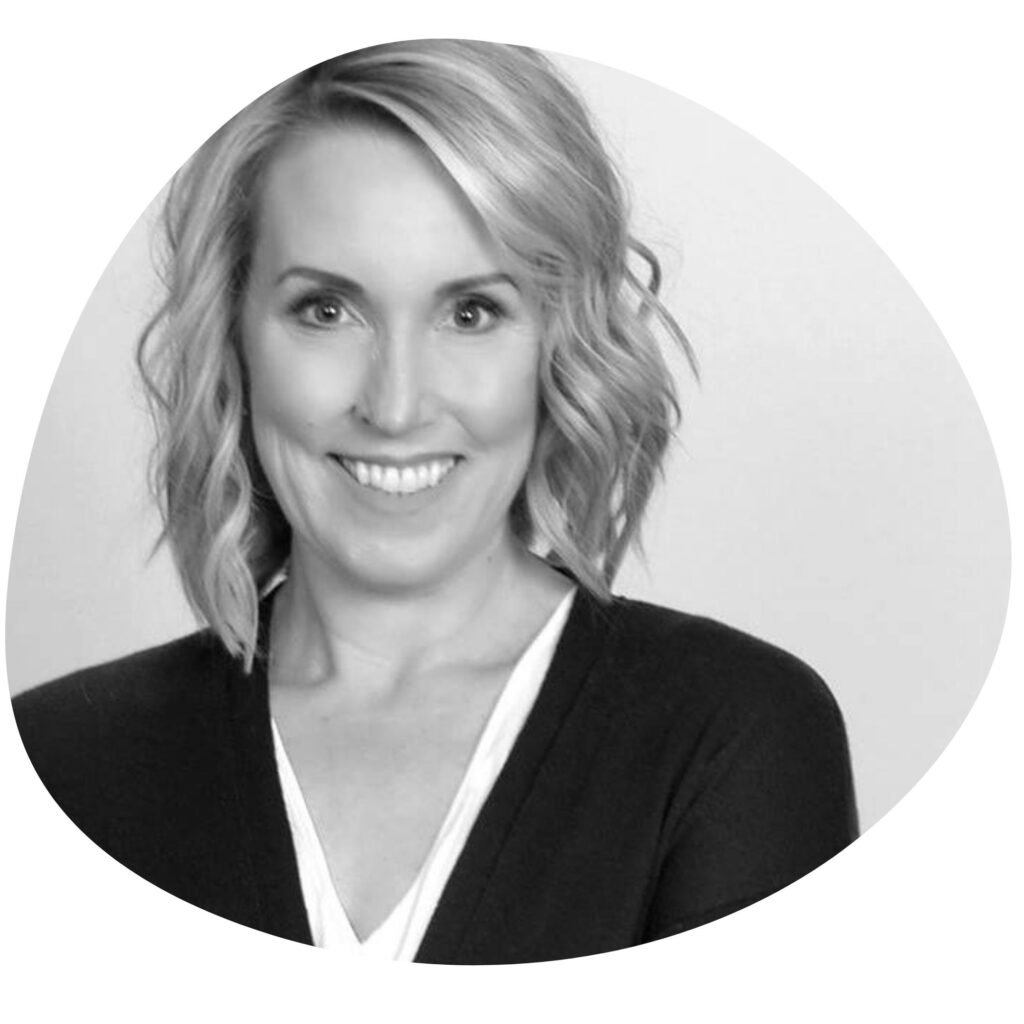 Kristina – "This was my first solo/group travel experience, and it exceeded my expectations in every way. Everything was so well planned and thoughtful. The size of the group was perfect — and I really felt like I was getting an insider's look at Iceland, not like a tourist. The other travelers in our group were so open and friendly – we became fast friends even though we were all from different places, different ages and at different life stages. If you are worried about touring with people you don't know, don't be – the vibe is super casual and accepting, and you'll feel right at home. It really was the perfect trip, and I can't wait to go on another one!"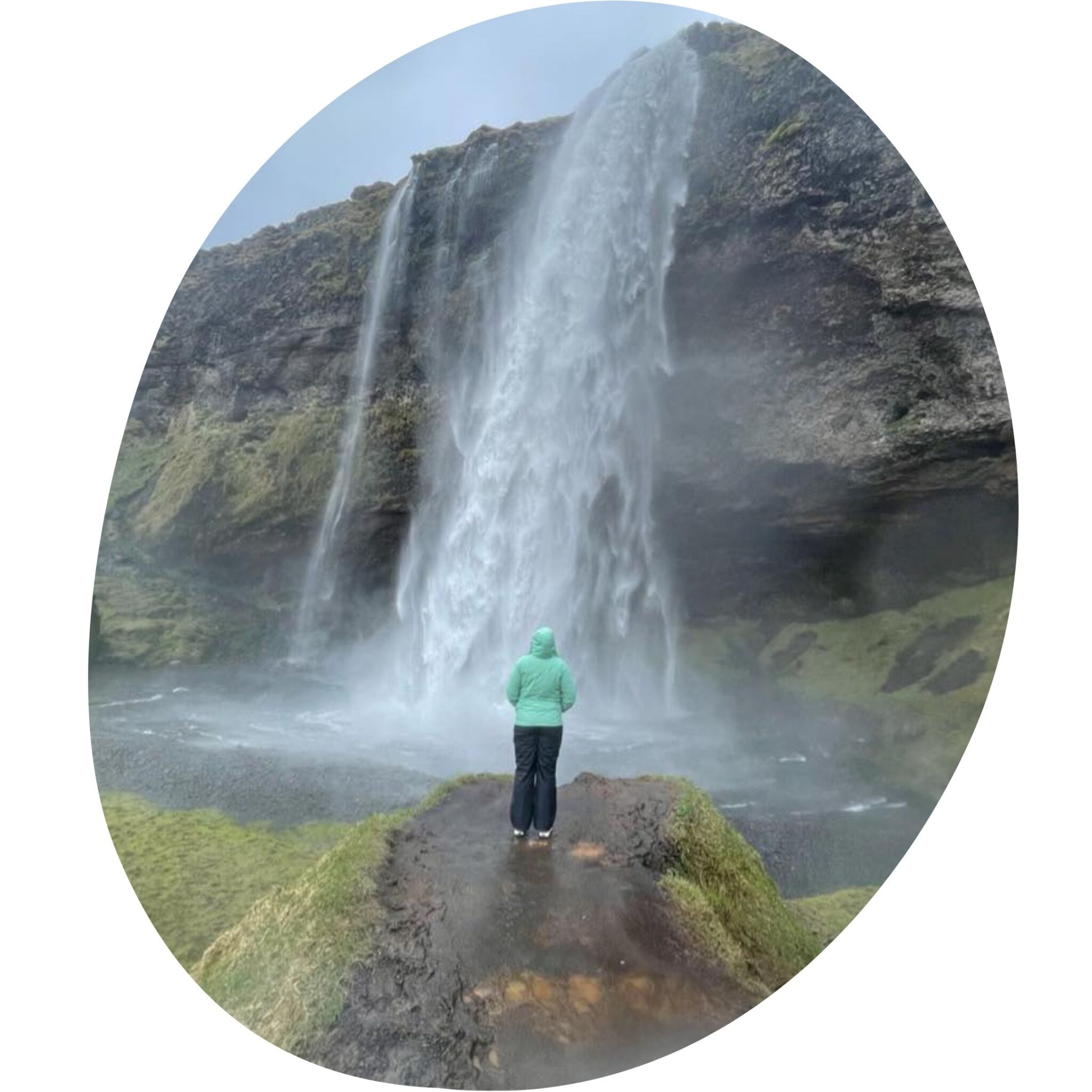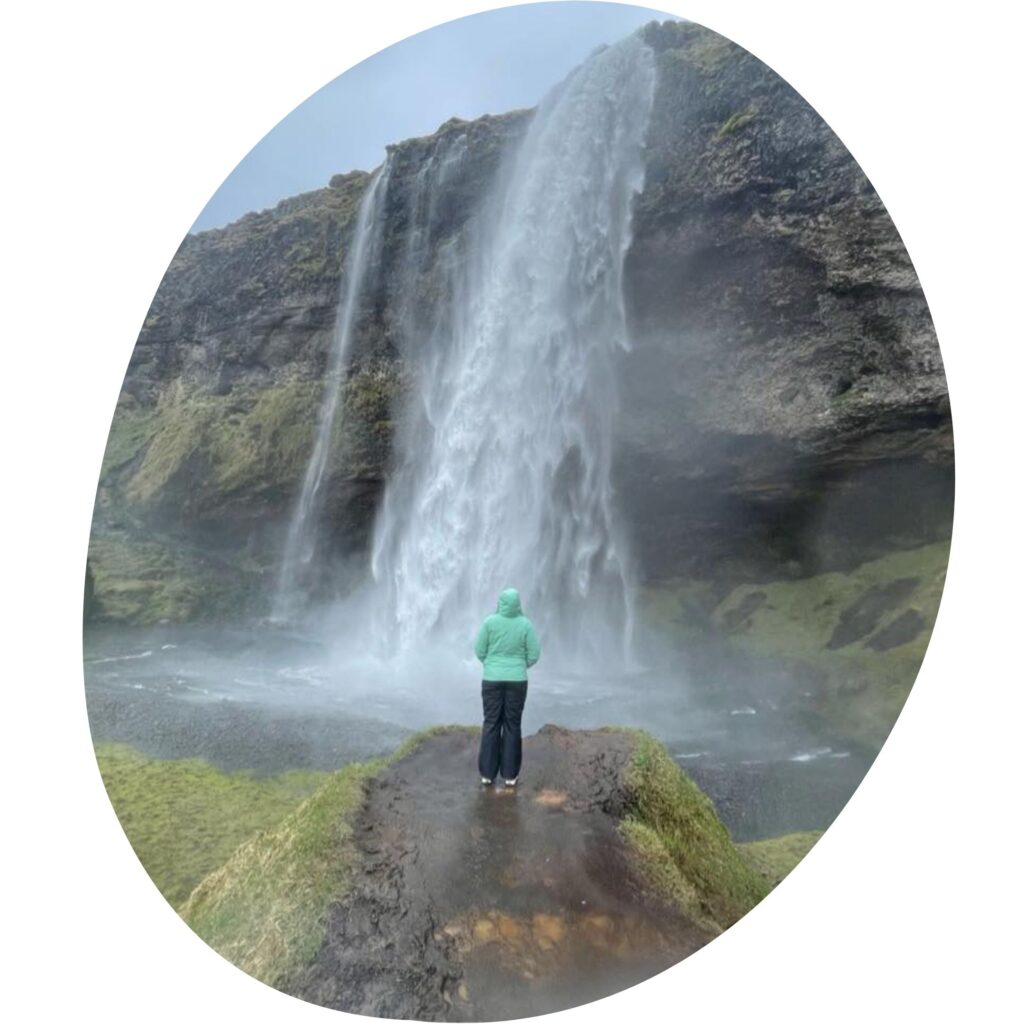 Tiffany – "I just completed my first tour with SFTT to Iceland and can truly say it was a life changing experience. Everything from the destination itself, our itinerary, our amazing guide, and last but certainly not least the amazing group of women I was with made this an adventure I will never forget! When they say it's a luxury tour, it truly felt that way. I have booked 2 more tours and can't wait to see what's in store. Highly recommend!"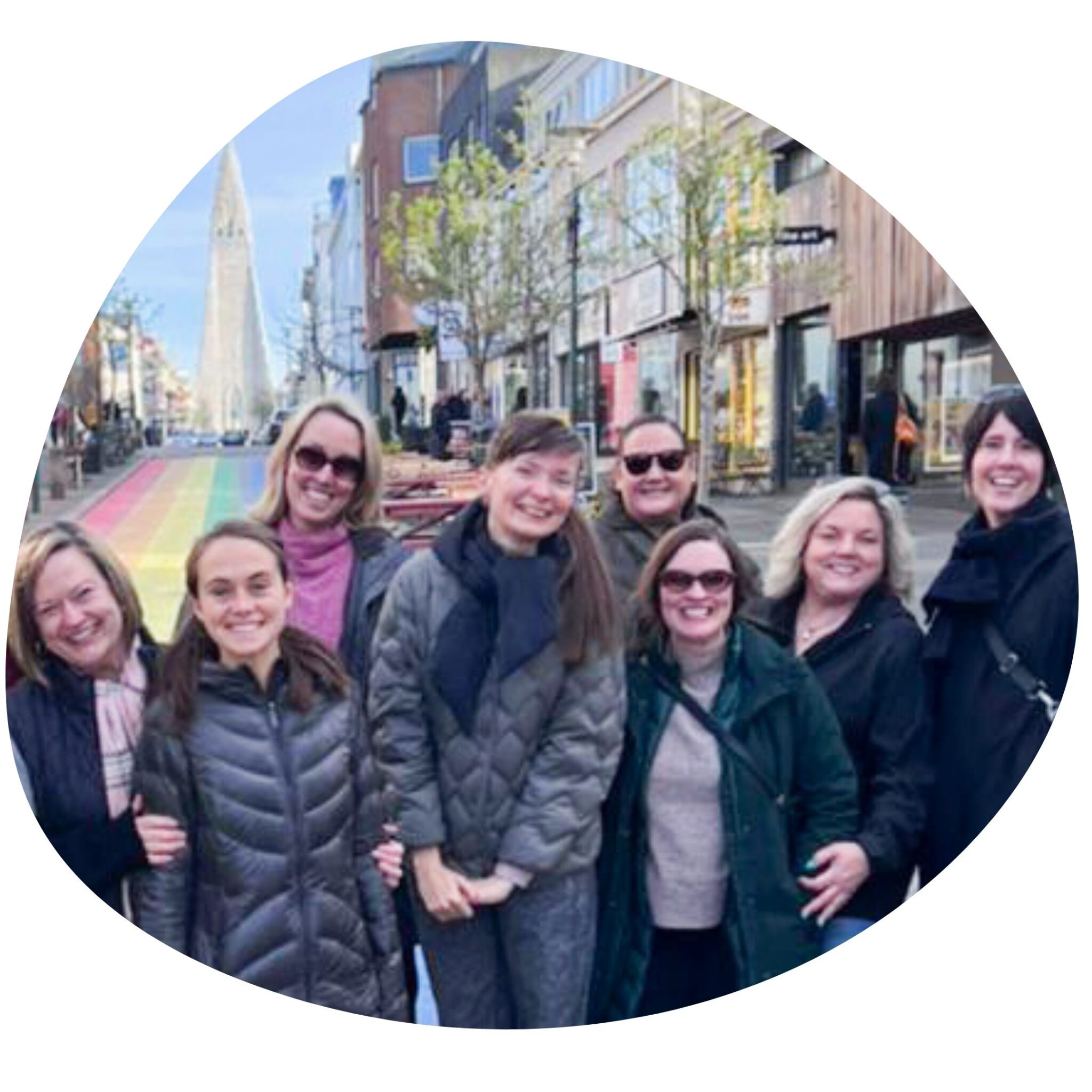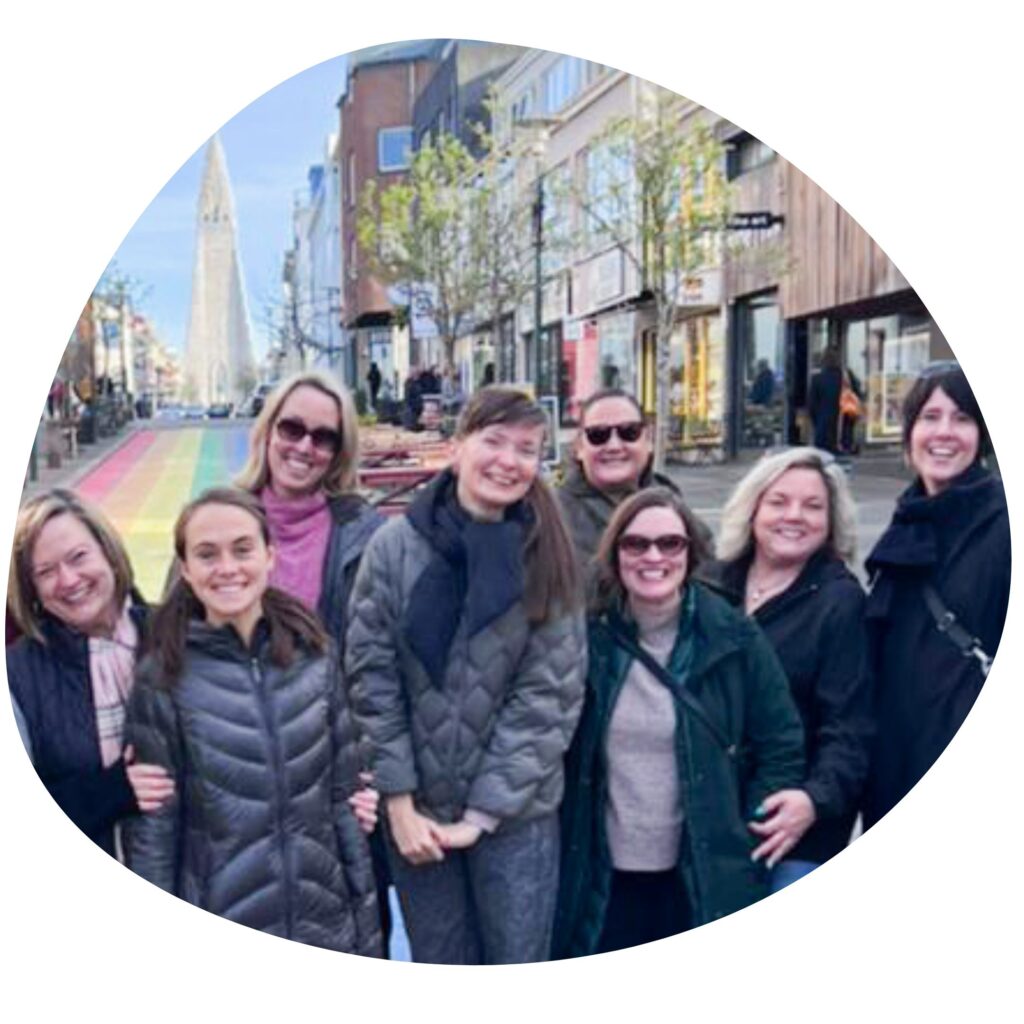 Elena – "The organisation was really great: there were no issues, no delays, no need to worry about anything, amazing locations for dinners, everything booked and taken care of in advance. I felt very relaxed, comfortable, welcomed, taken care of, entertained, well-fed, well-nourished and absolutely at ease 100% of the time. And we had so much fun with our local guide: I feel like it was the coolest summer camp of my childhood – but in a more luxurious setting!"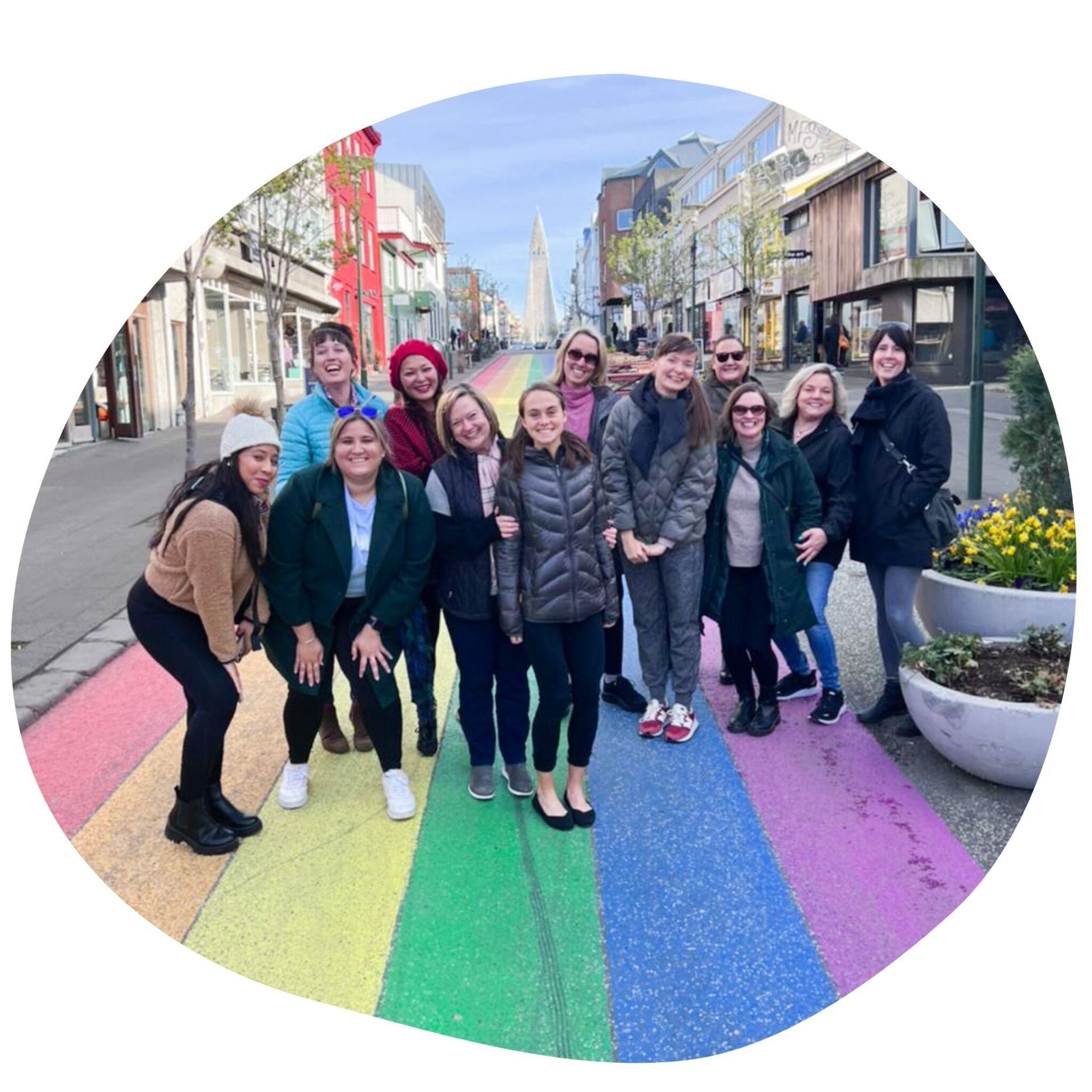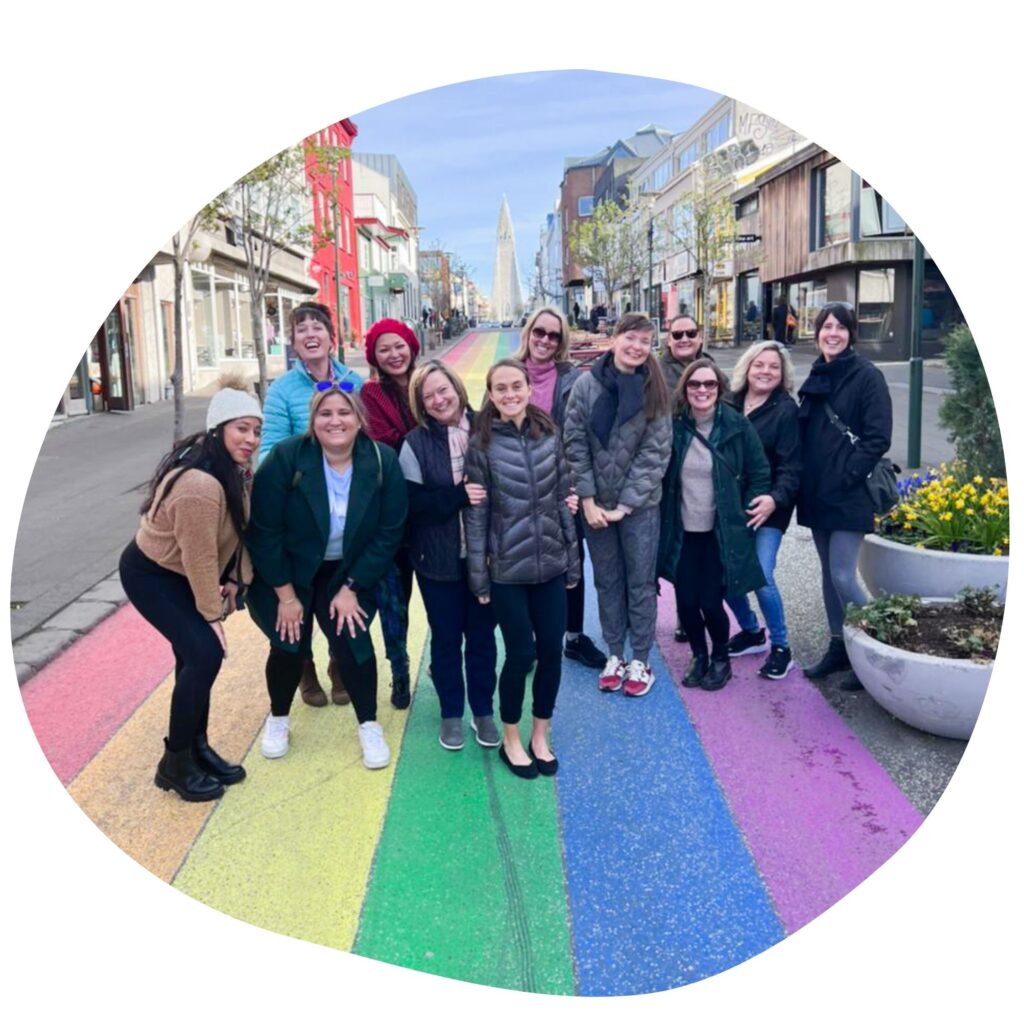 Guest – "Yes. It's difficult to put into words how wonderful this trip to Iceland is/was. Truly one of the best experiences to date for a single traveler. The way in which the local guide and the rest of the women on the tour interacted and opened themselves up to this beautiful country was magical. I'm so grateful this organization supports and empowers women travelers. Thank you!"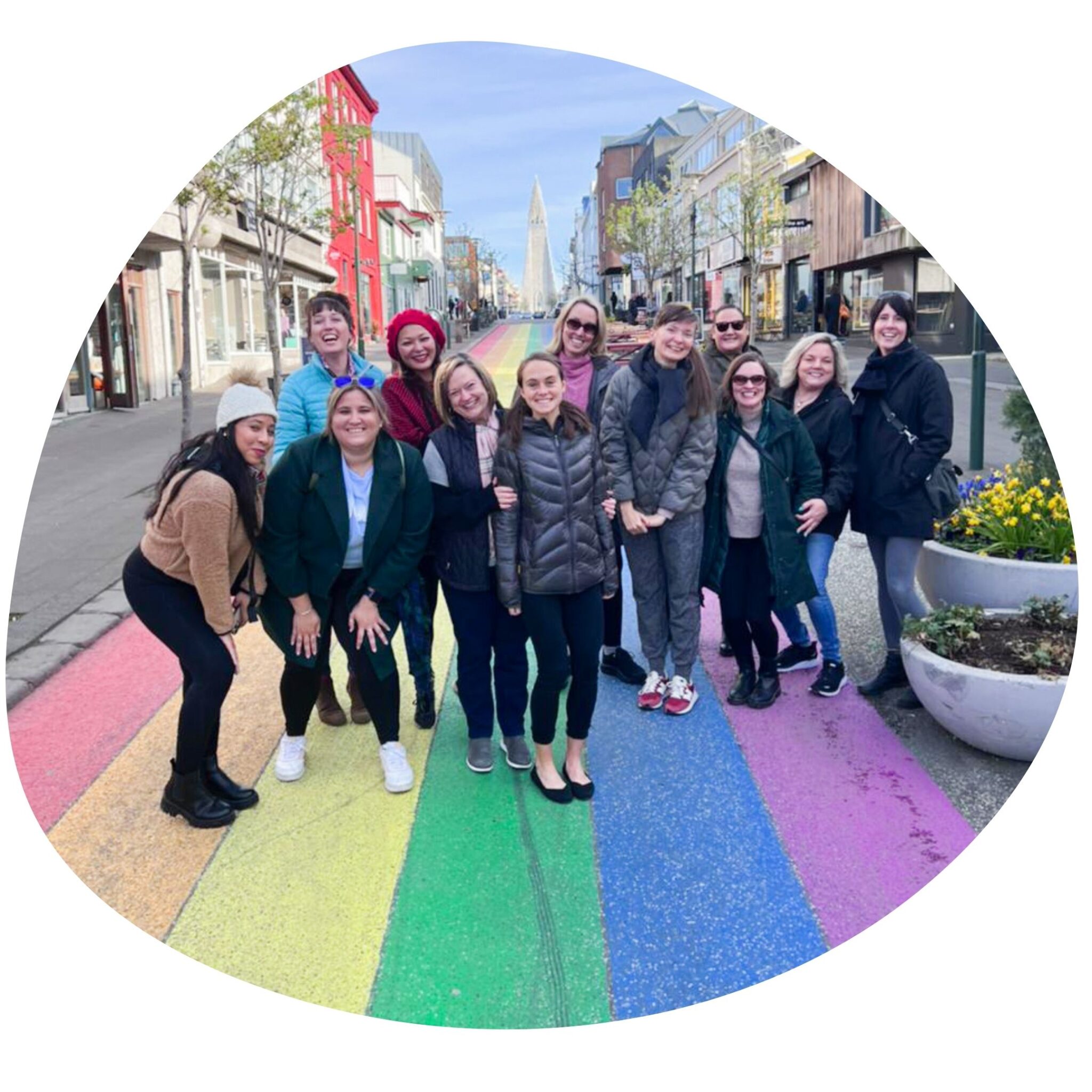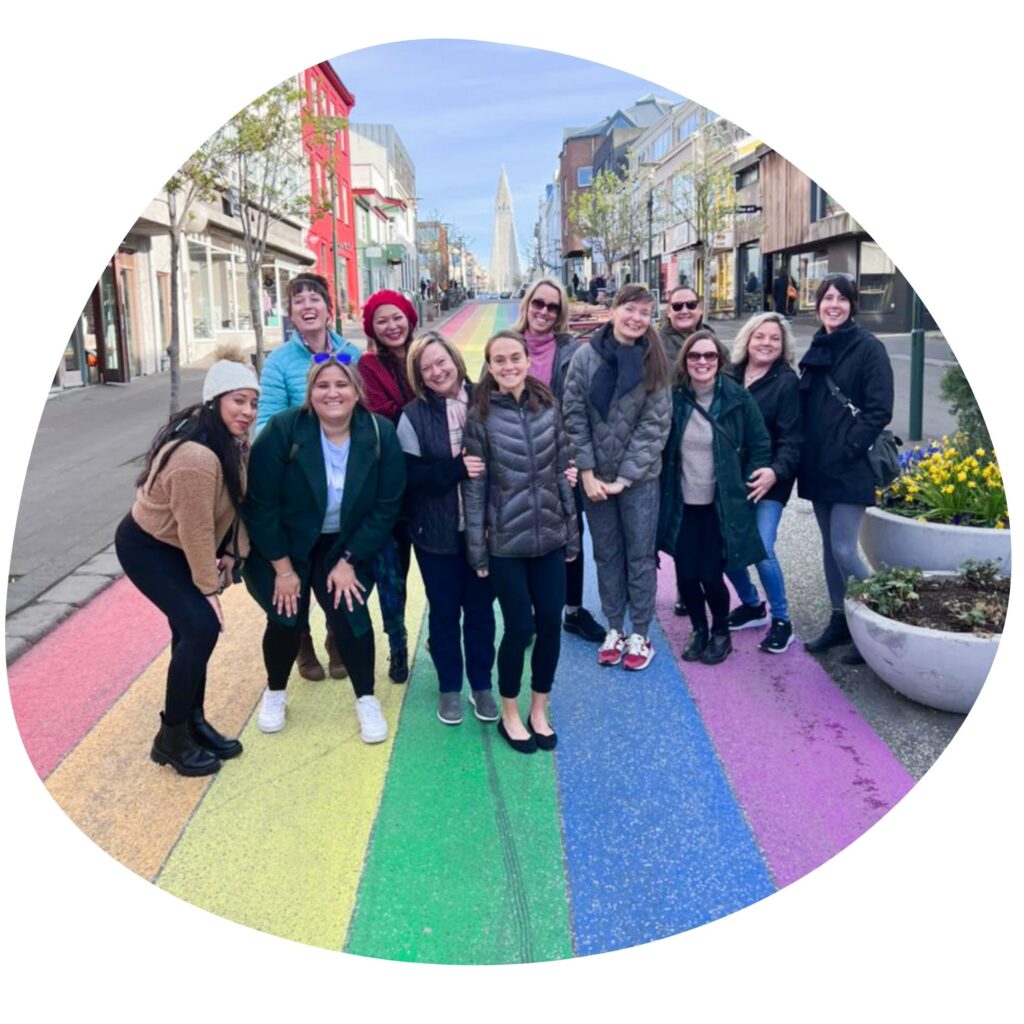 Guest – "Iceland is a magical place. I was overwhelmed with the beauty of the country and the people. I embarked on the trip just hoping I could make it through my first solo trip and came home feeling more whole and empowered then I thought possible!"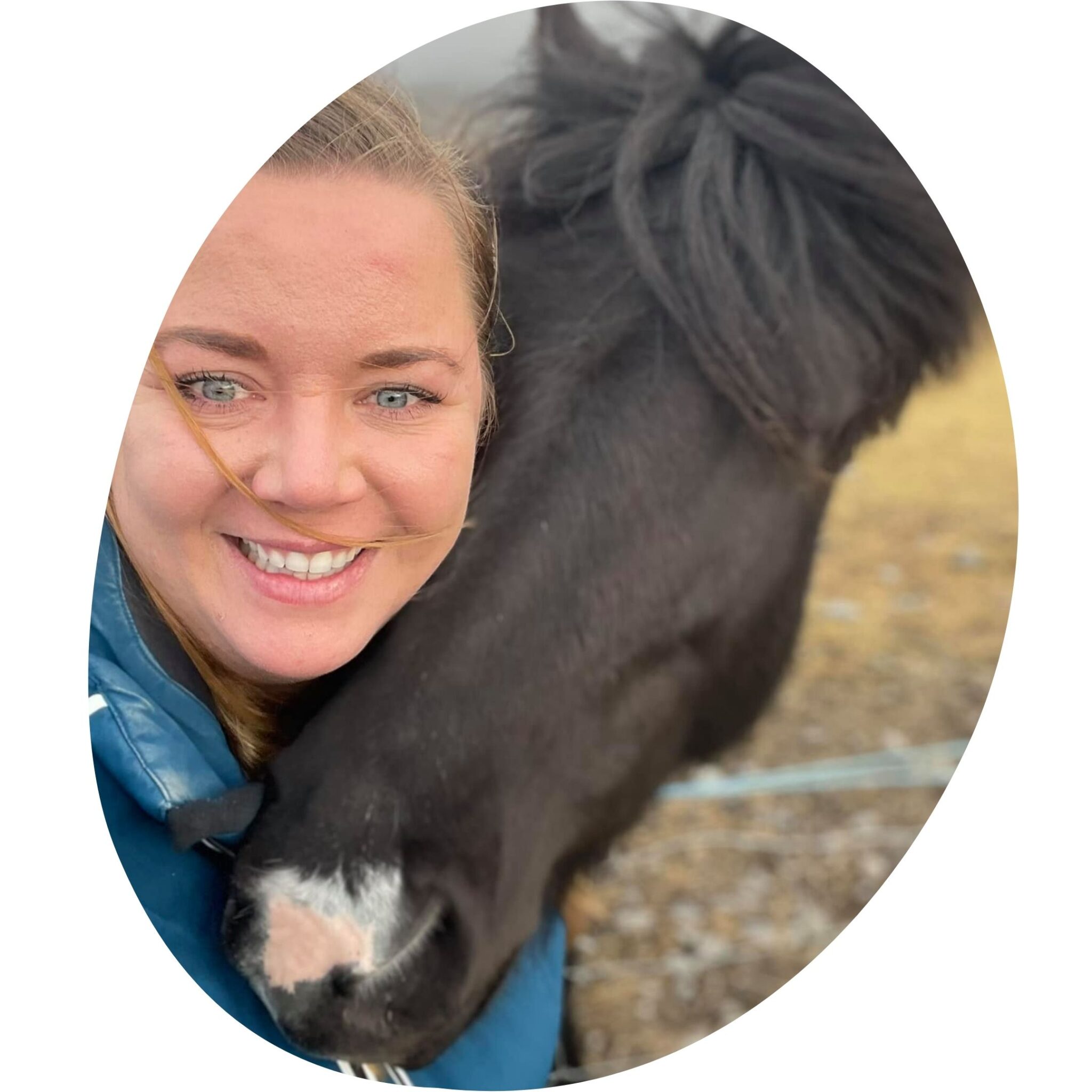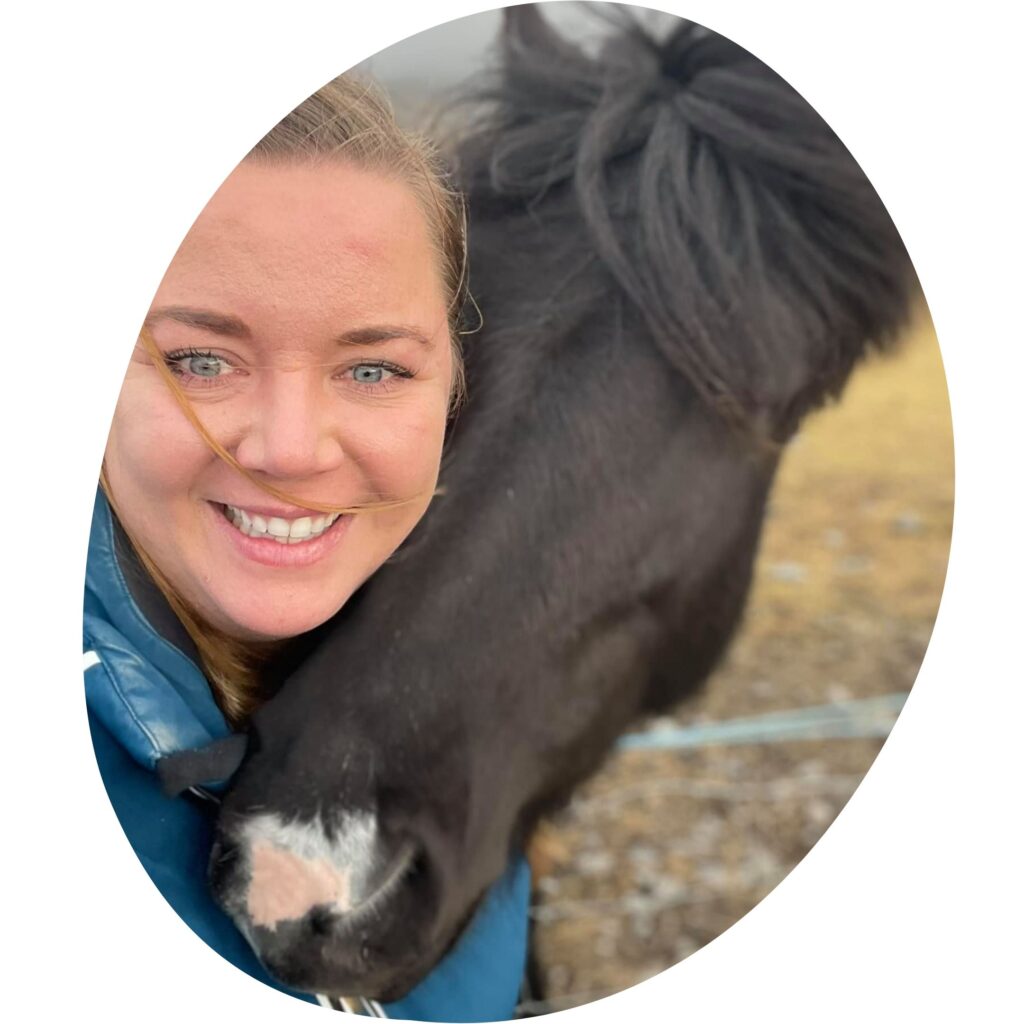 Jenni – "I just came back from the Tanzania value tour, after having already joined the tour to Iceland back in October. i can highly recommend both tours. Every single day was a highlight. there is nothing i would change about the itinerary, accommodation or food"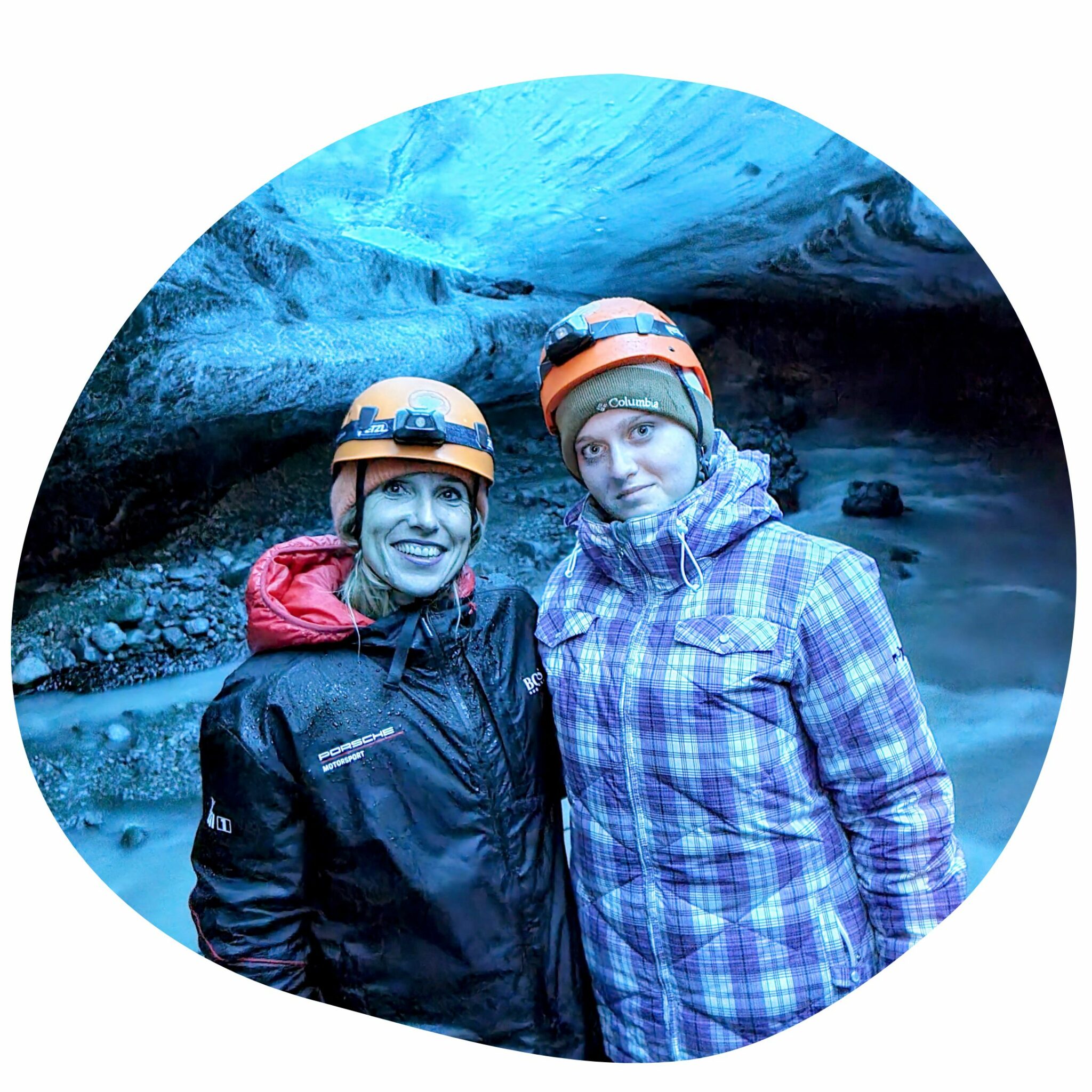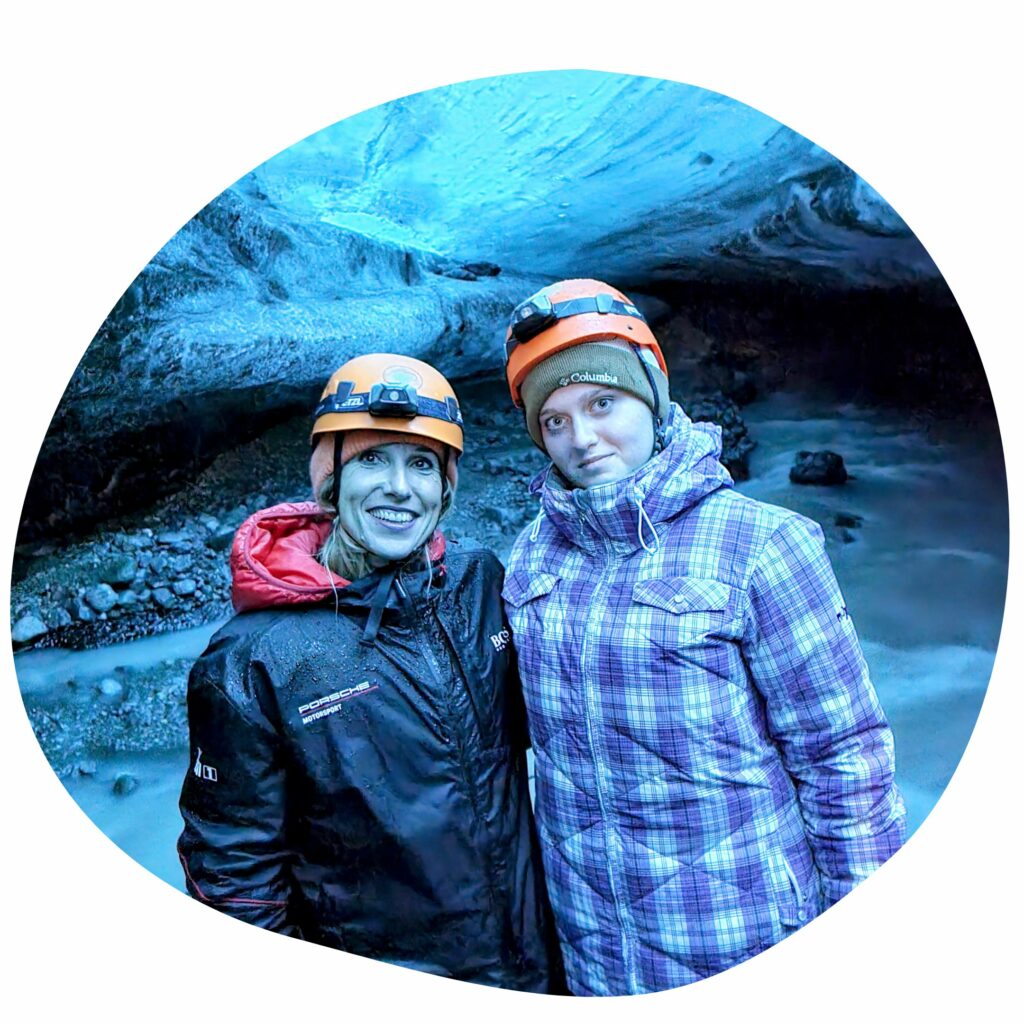 Carolina – "My daughter and I have just finished the trip to Iceland. This is our 2nd trip with Solo Female Traveler. The first one was last year to Tanzania+Zanzibar. And we just simply LOVE THEM. They are PERFECT!! We are already thinking about our 3rd trip!! They are super well organized, many different activities, super safe and 100% worth it!! Thank you for all your effort!!"
---
Inclusions
✔️ 10-hour holistic Feminine Self-defense Course delivered by 2 trainers
✔️ 7 Nights in shared twin accommodation at 4* hotels, we pair you with another traveler so you don't have to pay a single supplement
✔️ All stops as mentioned in the itinerary (weather permitting)
✔️ 1 hour Glacier Lagoon zodiac tour
✔️ Half a day ice cave Superjeep tour
✔️ Private Icelandic horse demo
✔️ Private lava bread making demo
✔️ Premium package at the Blue Lagoon
✔️ Daily Breakfast. Lunch on Day 6. Gourmet 3-course dinners every night
✔️ Welcome drink and wine pairing dinner, Farewell dinner with bubbly
✔️ Transportation in a private minibus
✔️ Local female guide
Exclusions
✘ Optional activities not included in the program that you may book yourself
✘ Lunch with the exception of day 6
✘ Transportation from and to the airport in Reykjavik
✘ Visa, if required
✘ Travel & Medical Insurance (Required)
✘ COVID Vaccinations Pre Arrival (Required)
✘ Alcoholic drinks at meals unless specified (eg. Welcome and Farewell dinners)
✘ Souvenirs
✘ Tips for the Guide (at your discretion)
Payment Info
$5,495 USD
Credit card payments carry a 3% surcharge. Wire transfer details are available via email: community@solofemaletravelers.club.
Payment Plan:
Deposit: 30% non refundable deposit to reserve your spot
Balance payment due 90 days before departure
Above rates are based on per person sharing. Upgrades are available for single rooms at an additional cost.
*The initial deposit is refundable if the minimum number of guests is not reached. By joining our trips you agree to our T&C.
The Solo Female Travelers difference – What makes us unique
All our tours follow the same values and philosophy that makes us who we are which you can find here. In Iceland, a few things set us apart from others: We travel in Northern Lights season, support women-owned businesses and take you on premium activities such as the zodiac tour of the Glacier lagoon or the visit to the natural (not man-made) ice caves.
On this tour in particular, we are also the only company who is blending in a course on self-defense with the best Iceland has to offer so we can channel the positive Earth's energy and power of Iceland into learning how to keep ourselves safe.
---
Book your spot
This tour is not currently available for booking.
---
Tour gallery
---
Frequently Asked Questions
This is a trip of a lifetime and we know there are many things you'd like to know more about.
What are the COVID measures in Iceland and how will you ensure everyone is safe?

We care deeply about the wellbeing of our guests and our trip follows all local regulations. We require our guests to be fully vaccinated to join the tour so that we ensure the safety of everyone on the trip.

All COVID-19 measures at the Icelandic border have now ended. Therefore, there is no need to show a negative test at the border, however please be sure to keep up to date with the official Iceland Covid website HERE should anything change.

In case a departure negative Covid is required to return to your country, we can help you organize it but you should allow for enough time between your return to Reykjavik and your departure flight to receive the results.
What if I cannot travel because of COVID restrictions?

Balances are not refundable if you change your mind. In case of travel restrictions imposed by the Government of Iceland that force the cancellation of the trip we will be moved it to a later date. We require all guests to purchase travel insurance that covers unforeseen circumstances which would prevent them from traveling, and this is how you would recover your costs from needing to cancel. Please read our Terms and conditions here.
Do I need a visa for Iceland?

Most travelers do not need a visa for Iceland. In cases where a Schengen visa is required it will be issued by the Icelandic embassy in your country of origin.
What is included in the trip?

All inclusions and exclusions are detailed in the section above. This trip includes 6 breakfasts, all dinners and 1 lunch. Depending on your arrival and departure times, there may be other meals that you should consider (eg. if you arrive in the morning of Day 1 or depart in the evening of Day 8). Alcoholic beverages are not included except for the drinks during the Welcome and Farewell meals.

The only optional activities are those in Reykjavik that you may decide to participate on, or if you decide to book any spa services or excursion at ION Adventure Hotel.

The trip also includes a 10-hour Self-defense Course delivered by 2 expert trainers from Slagtog who will spend time with the group at dinner while at Fosshotel.
Are the Northern Lights guaranteed?

The Northern Lights are best seen during the months of September to March and sightings are never guaranteed. The advantage of our winter itinerary is that we will sleep in the remote ION Adventure Hotel and FossHotels, thus avoiding the need to go out from Reykjavik into darker parts of the country in the middle of the night with the possibility of seeing them. The Northern Lights will not be visible in the summer.
How fit do I need to be for this trip?

A minimal level of fitness is required for this trip. We will be walking to the ice caves, doing optional hikes on glaciers and walking around some of the sites may require going up quite a few steps.

For the Self-defense Course, no level of fitness is required and the tools and techniques taught will be accessible to everyone regardless of strength level or physical fitness.
Can I have a room to myself?

All costs above are considered on a sharing basis with two guests per room in twin bedding; we will pair you with another solo female traveler on the trip. If you wish to have your own room, a single supplement applies. Please click on the booking buttons to see the single room prices.
I want to bring my partner to the trip

This is a female-only small group trip specifically designed for women. If you wish to travel with a female friend, partner, family member, etc. they are absolutely welcome, however we are not able to book male travelers on this trip.
I want to bring my daughter

How wonderful! If your daughter is above the age of 16, we will be glad to have her with us.
Will the guides be female?

Yes, this trip will be hosted by a local female guide. The trainers from Slagtog will be female-identifying.

The guides for the ice cave tour and the zodiac tour may be male, though we always request female guides. There are a few other surprise stops that include local women, but we don't want to spoil the surprise!
How does this trip help local communities in Iceland?

We believe that travel can be a force for good and wherever possible, we work with local travel companies in the country who can help us make a difference and ensure that the tourism dollars benefit local communities.

For this trip, we have partnered with a local female guide and work with local hotels except for the hotel we stay at in Reykjavik. ION Adventure Hotel is female owned while FossHotel is a family-run business.

Slagtog is a local NGO focused on teaching feminine self-defense to women and queer people, particularly those in marginalised groups.
What medication do I need to take for a trip to Iceland?

Iceland has an excellent healthcare system and you do not need to get any special vaccines to visit. However, it is a good idea to visit your doctor and get refreshers for vaccines such as tetanus and to make sure that you carry all your medicines and prescribed drugs as well as the official prescriptions from your doctor which you may be asked to show at the border.
What should I pack for this adventure?

Our detailed packing list can be found here.

The most important thing to remember when packing for Iceland is to waterproof yourself and bring layers and to dress for a weather that can change in minutes from sunny to extremely windy, to freezing cold, even in the summer. October is a month of change when the country goes from summer to winter and that means you can experience 4 seasons in a day, though if we are honest, it's never warm in Iceland!

Bringing appropriate clothes is essential on this trip, as is having the adequate footwear which usually consists of proper walking boots that can keep your feet warm even when walking on snow and ice. A warm jacket is key and wearing waterproof clothes (from head to toe) is essential at all times but especially in October. And don't forget your swim suit!
What happens if I get sick?

The prospect of getting sick while alone in a foreign country is daunting, and this is why we require all our guests have comprehensive travel and medical insurance that includes international evacuation. Should you fall sick, we will escort you to the nearest medical facility so you can get the help you need.
What travel and medical insurance should I get?

While the cost of medical healthcare in Iceland may be more affordable than in other countries such as the US, travel and medical insurance is mandatory to come on our trips and we recommend you get the most comprehensive coverage that includes international evacuation. We recommend checking with an aggregator such as Travel Insurance Master to compare quotes and coverages.
Can I make various instalments for this trip?

Please reach out to us to us to discuss payment in instalments.
Can I pay by credit card?

Yes, you can pay via credit card with an additional 3% fee or choose to make a wire transfer.