Traveling to Croatia and looking for travel tips? Looking for things you need to know about Croatia before your trip?
You've come to the right place!
This article covers all the essential information you need to know before visiting Croatia, especially if you are traveling with us.
Brief history of Croatia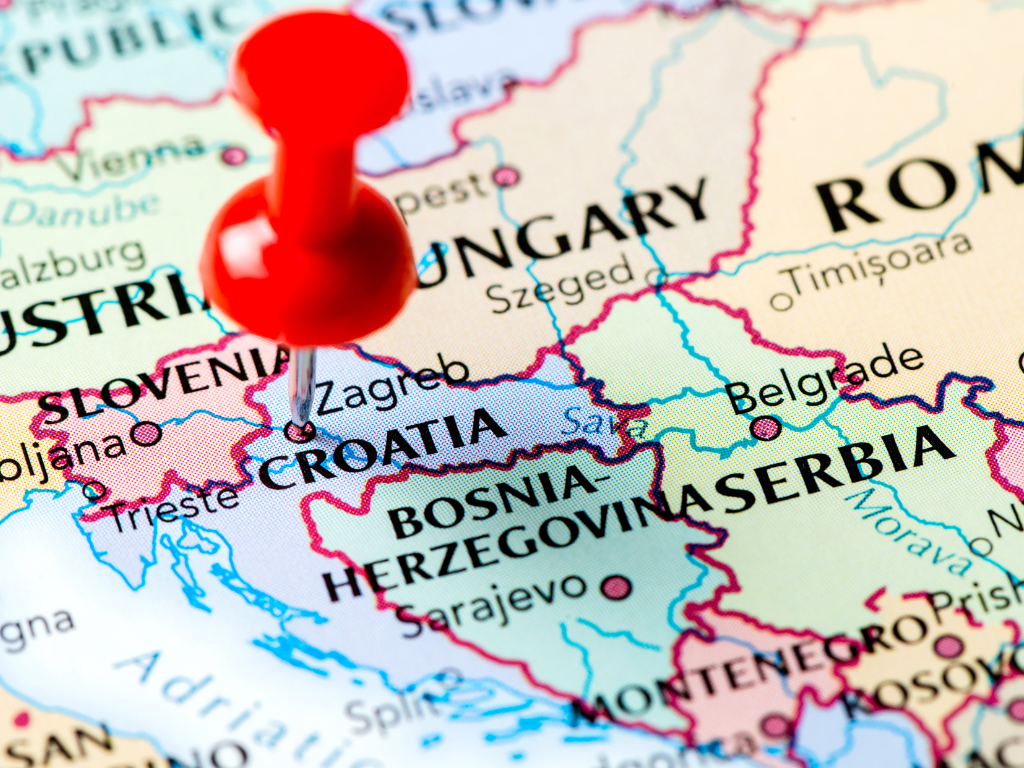 Croatia's past is tightly linked to the Hungarian Empire, the Venetian Republic, the 20th Century wars in Europe.
Its identity has been strong for over 1,000 years but its strategic geographic position at the edge of the Roman Empire, and the frontier of the Muslim Ottoman world that conquered much of the rest of the Balkan Peninsula, has always caused internal and external struggles.
Because of centuries under the rule or suzerainty of various empires and the recent decades under Yugoslavia, Croatia shares a lot with the rest of the Balkan countries, but also with Italy and central Europe.
When you visit Dubrovnik, or Kotor in Montenegro, you can immediately see the Venetian architectural style and famous red tiled roofs across the city, but can also sample foods and drinks enjoyed across the Balkans that are not eaten in Italy, and Zagreb feels very much like any city in Austria or Hungary.
Parts of southern Croatia, especially the Dalmatian Coast and Dubrovnik, became powerful and wealthy during the 16th and 17th centuries thanks to their trading abilities as a border point between the Ottoman Empire and the Western world.
The city of Dubrovnik, then called Ragusa, thrived until the 18th century, similarly to Venice, and was conquered by Napoleon at the beginning of the 19th century.
This occupation didn't last long and the Habsburg dynasty of Austria started to progressively gain control of this part of the Balkans. Later on, this became the Austro-Hungarian Empire.
Wanting to gain more autonomy and independence, Croatiagalvanized along two political ideas: a Yugoslavian cooperation or Croatian separatism, neither of which progressed any further until WWI.
Croatia became its own state after the dissolution of the Austro-Hungarian Empire following the end of the WWI. In 1918, it joined Serbs and Slovenes in the Kingdom of Serbs, Croats and Slovenes which became Yugoslavia in 1929.
Yugoslavia was a royal dictatorship and Croats initially lost their autonomy but this was partially restored in 1939 before Nazy Germany invaded in 1941 and created a Greater Croatia that included Bosnia and half of Serbia.
Many Jews and Serbs died during the following years until the end of WWII as the puppet government tried to create an all Catholic republic.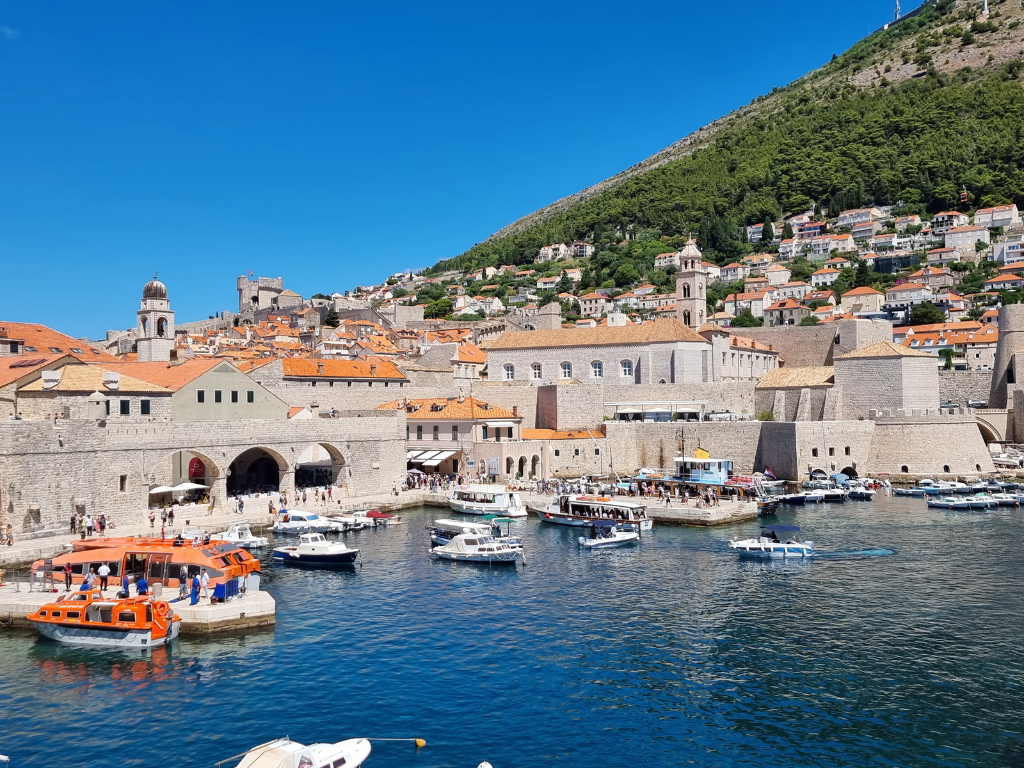 At the end of the Second World War, Croatia joined Bosnia and Herzegovina, Macedonia, Montenegro, Serbia (including the regions of Kosovo and Vojvodina) and Slovenia to create the Yugoslav socialist federation or Yugoslavia, under Tito.
Croatian intellectuals and writers demanded more autonomy and language independence throughout the 60s and 70s, and the Constitution of 1964 granted some of these rights.
With the fall of the Berlin wall and Communism in Europe, Yugoslavia disintegrated and gave way to independence movements across all of the Balkan republics.
Croatia held the first democratic elections in 1990 which were won by Franjo Tudjman, and declared its independence in 1991, action which was followed by conflict with Serbia (who had the support of the Yugoslav Army) and a Civil war.
UN forces intervened in 1991 and protected Croatian regions from further invasion and attacks. Croatia was briefly involved in the Bosnia War and slowly retook control of its territory until the peace accords of 1995 that marked the end the Bosnian War.
Franjo Tudjman authoritarian regime remained in power for 3 consecutive elections, and this was enough for Croatia not to be invited to initial member talks within the EU. He died in 1999.
The early 2000s saw Croatia, and the entire Balkan region, engulfed in the controversy surrounding the legal proceedings at the International Criminal Court of the Hague.
Various military heads of Croatia, Bosnia and Serbia during the Bosnian War were extradited to and found guilty of crimes against humanity, genocide and war crimes between 2002 and 2011 at the UN War Crimes Tribunal in the Hague.
Croatia agreed to hand over several of them, but refused to extradite others, which delayed the country's ascension to the EU as member states vetoed the talks until this, and other issues related to corruption and intolerance of non-Croats, were resolved.
In 2009, Croatia joined NATO and in 2011 relationships with Serbia resumed. The War Crimes Tribunal in the Hague continued its duties until 2017, sentencing military heads from Croatia, Bosnia and primarily Serbia, to life in prison and Croatia also began the trial of its former Prime Minister Ivo Sanader on charges of corruption.
Showing its commitment to stamping out corruption and organised crime, and resolving a border dispute with Slovenia, finally paved the way for Croatia's ascension in the EU which began in 2013 and culminated in 2023 with the country adopting the EURO.
Quick facts about Croatia and Dubrovnik
I believe that the best way to get ready for a trip is by learning a bit more about the destination through the quirky and unique facts that make it special, and this is why our list of travel tips for Croatia has a section with fun facts about the country and about the city of Dubrovnik which we will visit.
Fun and interesting facts about Croatia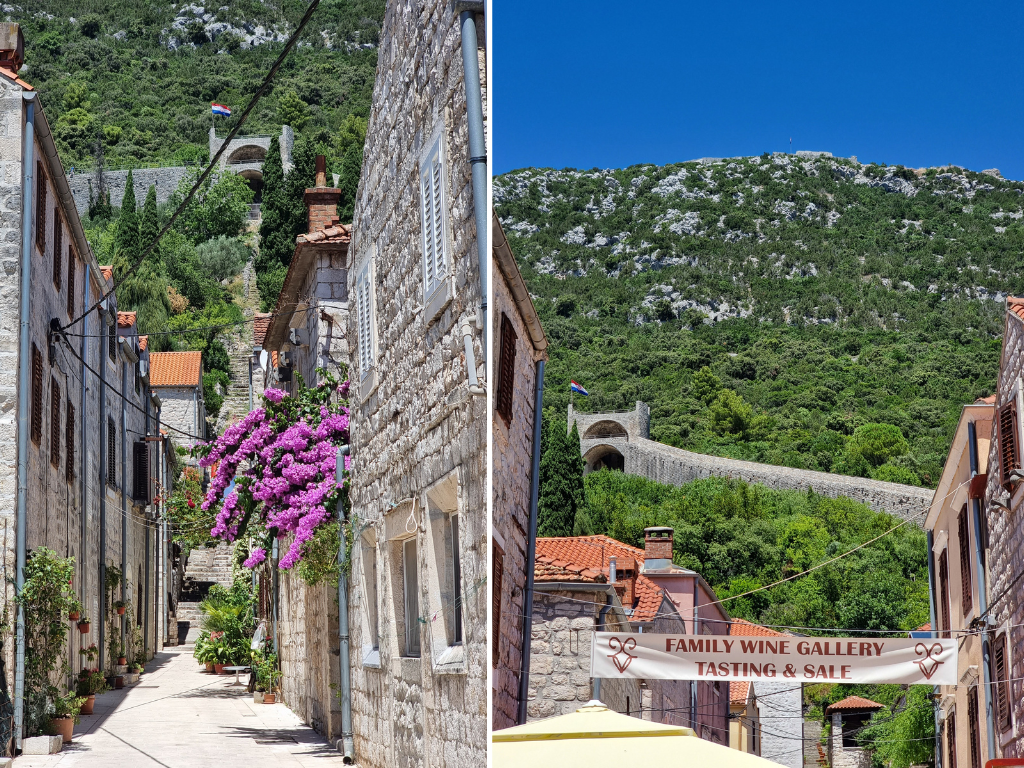 I love a good trivia and there is no other way to find out unique things about a country than through its fun facts, so here is a list of things you probably didn't know about Croatia:
The Walls of Ston (which we will visit during our tour) are the longest preserved fortification system in the world after the Great Wall of China.
Famous inventor Nikola Tesla was Croatian. You may see street murals with his face across Croatia.
For such a small country, there are a lot of other famous personalities who were born in Croatia: Fausto Vrancic was the first person to design and successfully test a parachute based on the drawings by Leonardo di Vinci. Slavoljub Penkala developed the mechanical pen and the first solid ink fountain pen. Ivan Vucetic invented the fingerprint technology and solved the first murder in 1891 in Argentina where he emigrated.
The dog breed Dalmatian can be traced back to the Dalmatia region of Croatia.
Croatia has museums of broken relationships in Zagreb that is filled with personal messages and objects about people who share their ended relationships, fake news and hangovers.
Croatia has the highest number of UNESCO Intangible Goods of any European county – 14 goods to be exact. The list of culturally curated traditions includes crafts like lacemaking and wooden toy carving, as well as a host of festivals, music customs, and delicious cuisine.
As you could tell by my brief country history introduction, Croatia is one of the youngest countries in the world as it only achieved independence in 1991 after the war with Yugoslavia / Serbia.
Croatia is famous for its wines, which is why we visit two of the wineries in the Peljesak Peninsula during our tour. There are well over 4,000 wineries in the country and a very famous grape, the zinfandel, originated in the country.
As a country at the edge of the Roman Empire, Croatia is home to a lot of Roman ruins, including the Roman amphitheater in Pula, which rivals de Colosseum and is one of the 3 best preserved in the world.
To drive from Dubrovnik to the rest of the country, one must cross a small Bosnian enclave.
Unlike other parts of Europe, the coastal beaches of Croatia are largely pebbly and rocky rather than sandy. You will often see locals with their towels and sun loungers out by the water, right on the concrete surface. For this reason, it is a good idea to pack a pair of water shoes.
Fun and interesting facts about Dubrovnik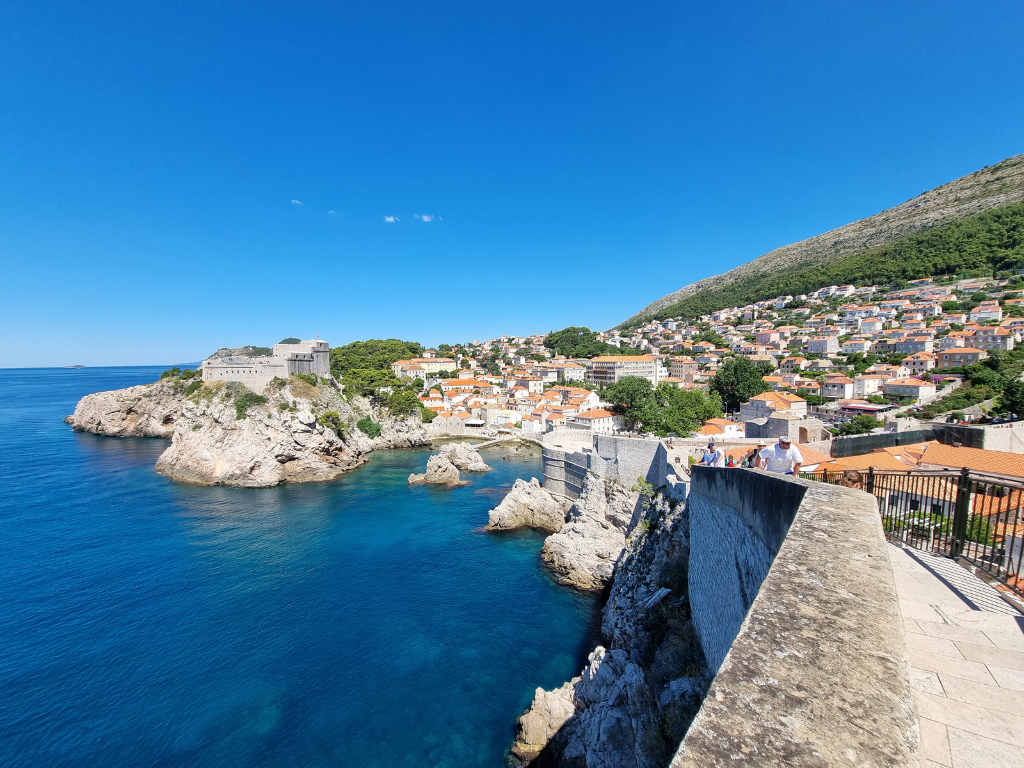 Besides Croatia being a very interesting country, Dubrovnik is also full of quirks and uniqueness and I wanted to share some interesting and fun facts with you.
The first pharmacy opened in Dubrovnik in 1317 and was part of the Franciscan Monastery. It can still be visited today.
Dubrovnik's sewage system dates back to 1296 and is still in use today.
Dubrovnik was formerly known as The Republic of Ragusa or Dubrovacka Republika, and was a maritime republic from the 1358 until the 1808.
The city walls of Dubrovnik are the most visited attraction in the city. They are 2 km long, at times 6m thick and 25m high, and you can get tickets to walk their entire length. Along the way you will pass by several bastions, fortresses and towers, there are even bars to take a break and enjoy the view. Bring a hat as there is no shade!
The entire city of Dubrovnik, and its walls, are listed as a UNESCO World Heritage Sites and were part of the first batch of 100 listed sites. There are now more than 1,500 sites on the list.
A lot of Dubrovnik city suffered from the earthquake of 1667 and the shelling during the Croatian Civil War which lasted 8 months until Yugoslavian troops withdrew in 1992. The walls served their purpose and the rooftops have now been fully restored.
Dubrovnik is a tiny city with fewer than 50,000 inhabitants. However, in the summer months, it welcomes hundreds of thousands of visitors, many arriving by cruise ship. If you can, I highly recommend visiting in May or October.
Croatia travel tips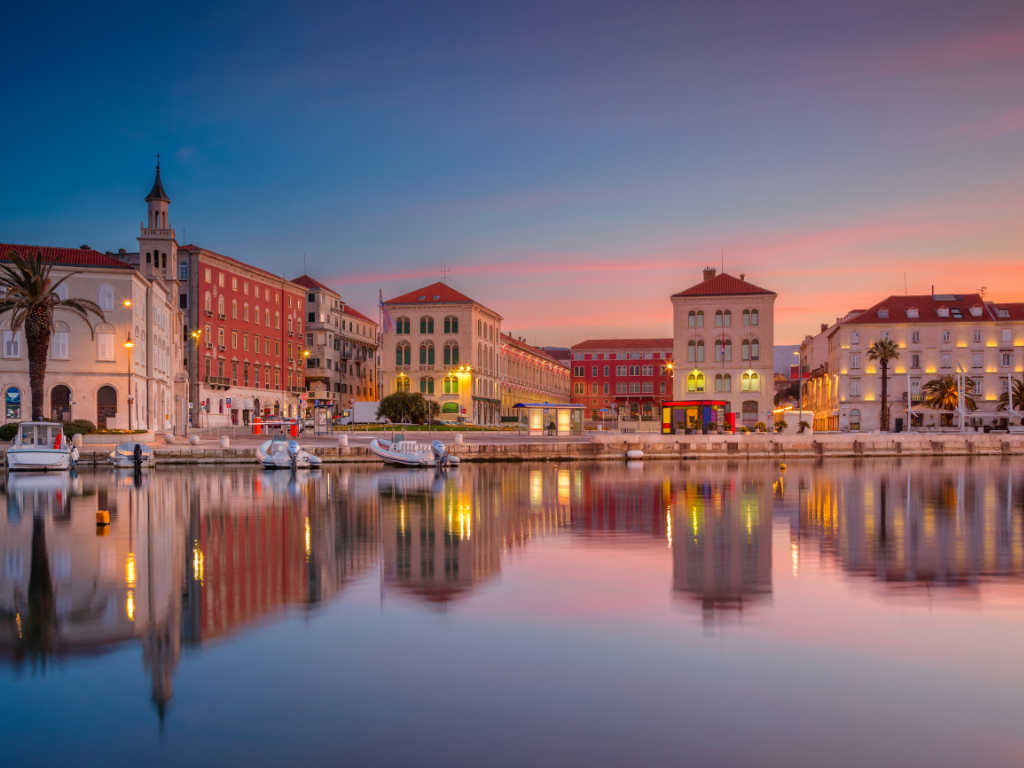 In this section we want to share general Croatian travel tips to help you plan your trip.
When to visit
As I mentioned earlier, Croatia is a really popular destination and Dubrovnik even more so the best travel tip I can share with you is to pick your season wisely and to book ahead of time.
In the summer months, up to 5 large cruise ships dock in the main port of Dubrovnik and some of the other cities bringing up to 10,000 people in a day.

If you have flexibility, it pays to avoid the most crowded days when there are more than one cruise ship or when the larger ones dock, and to spend a couple of days overnight to enjoy the city in the calmer hours of the early morning and late afternoon when they leave the city. You can check the cruise schedule here or on the Dubrovnik Port Authority website.
June, July and August are particularly crowded and getting a reservation at a hotel or dinning out at the most popular places can be challenging. Not to mention that prices are inflated and the streets of some of the towns like Dubrovnik, impossible to walk.
Because the weather in Croatia is warm and sunny all year round, I would highly recommend that you visit during the shoulder or off season.
If you are interested in going to the beach or enjoying the summer vibes, May and late September or October are fantastic months and it is precisely when we visit.
If you are less interested in the beach life and more in the country's culture, Autumn and Winter are excellent times to go and you are bound to find far fewer tourists. But beware that ferry schedules are significantly reduced and the tourist islands will be empty, so sticking to the larger towns is smart.
Cruise ships also practically stop from November to March. But bear in mind that tourist attractions in the the smaller eminently touristy cities may be closed.
Pro tip: Zagreb has one of the best Christmas markets in Europe. Open until the 6th of January, Advent Zagreb has been awarded the top spot in 2016, 2017 an 2018.
Where to go in Croatia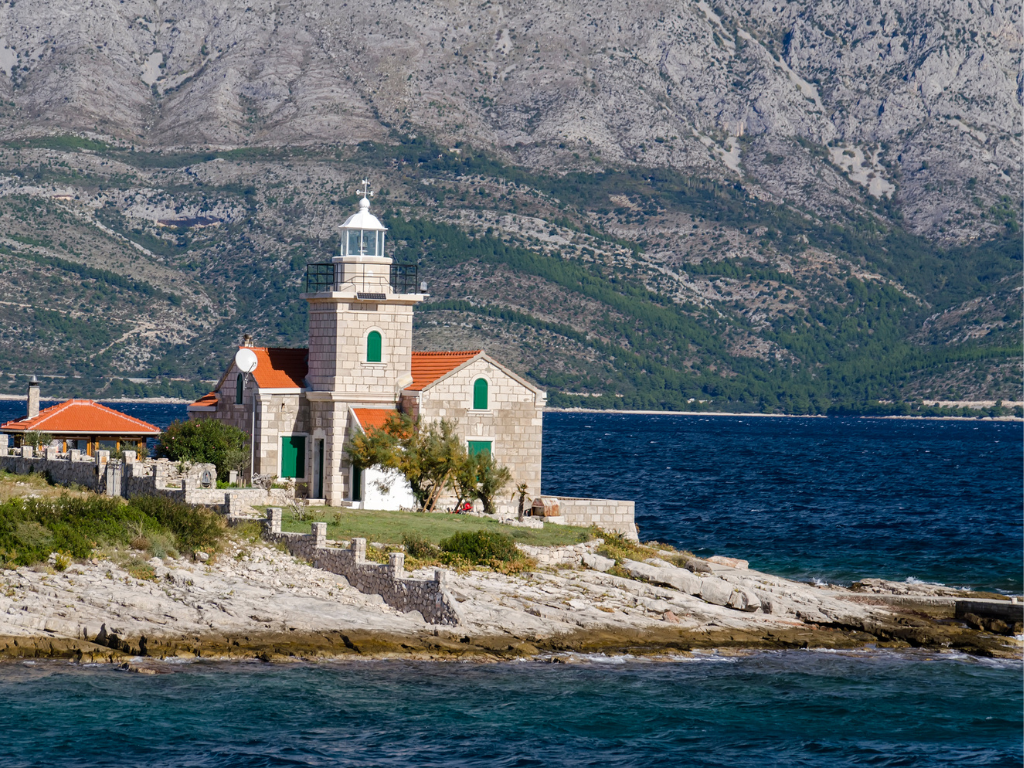 There are more than 1,000 different islands in the country and many other towns in the mainland, and each of them is different and caters to a specific kind of traveler so try to pick the right one:
Dubrovnik is popular with everyone as it can satisfy older and younger, wealthier (with its premium hotels and restaurants) and budget travelers, honeymooners and cruise ship goers.
Hvar is a beautiful island that can be visited as a day trip from Split.
Split is more relaxed and laid back than Dubrovnik and it is also a bit cheaper and generally less crowded. It is also less picturesque.
Zagreb is steeped in culture and is generally and grander city closer to central capitals such as Budapest and Vienna than other towns in Croatia.
Pula is known for its Roman UNESCO-listed Amphitheater and great Istrian food
Plitvice Lakes National Park is a nature lover paradise with lakes, waterfalls, greenery, etc.
Passport and visa requirements for Croatia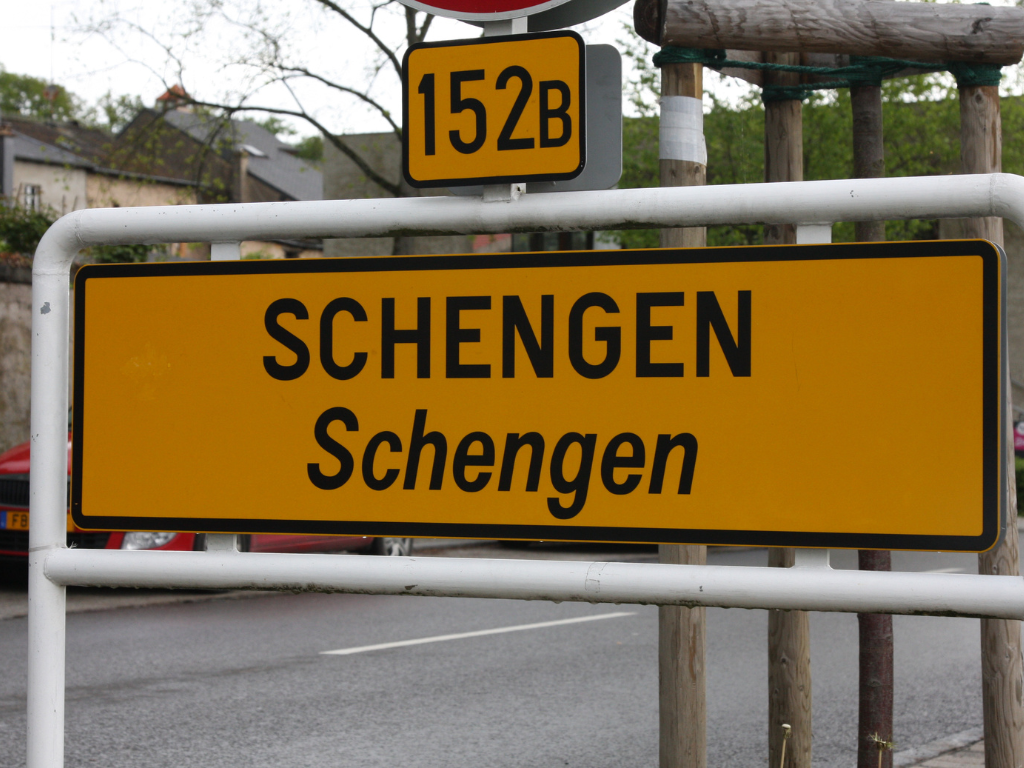 Croatia joined the Schengen Area and the EURO zone in January 2023, 20 years after it signed its ascend into membership.
Because it is now the 27th country of the Schengen area, Croatia needs to apply Schengen rules and that means the removal of all borders within the area and stricter protocols on arrivals from outside the area.
The Schengen area is a visa-free zone that includes most Western and northern European countries making up a population of over 420 million people.
Within the zone, there is freedom of movement for people and goods, that means passports are not required because all borders have been lifted, but the external borders of the union are more strict.
In the case of Croatia, the borders with Montenegro and Bosnia are external Schengen area borders while the border with Slovenia has been removed.
Visa. Now that Croatia is part of the Schengen zone, you should check if you need a visa in advance with the official resource here.

A Schengen visa will allow you to travel for 90 days within a 180 day period in the Schengen zone but typically, your visa application needs to be for the first country you will be landing at.

While the general process is similar for all countries within the zone, the requirements do change and can take weeks to process so allow enough time for this. If you are unsure about the visa application process you can use a service such as iVisa to do it for you.
Validity. We strongly recommend that you make sure your passport is valid for at least 6 months after departure and has 2 empty pages.
Health and safety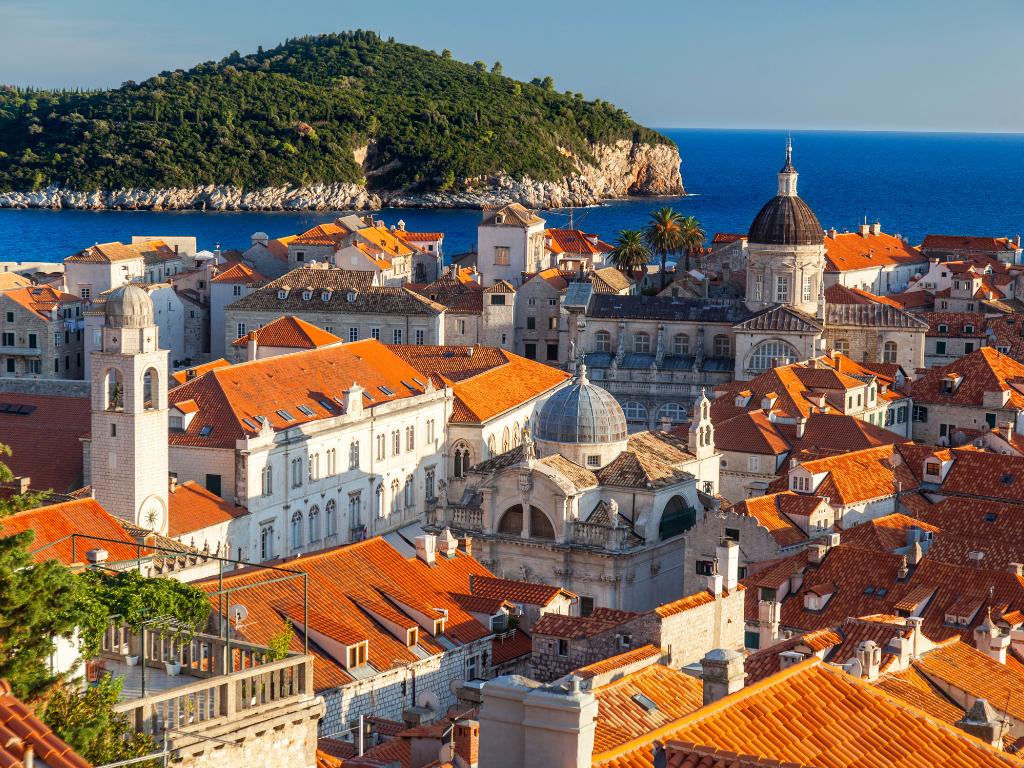 Nobody wants to get sick when on vacation but, if the worst is to happen, it pays to be prepared.
Bring all the medication you'll need. While during your trip to Croatia you will never be too far from an urban center, a doctor, a hospital and a pharmacy, it is strongly recommended to bring any prescription medication you may need and enough of it to last you the entire trip.

Your specific medication may not exist in Croatia, or it may require a prescription you need to see a doctor for, save time and hassle by bringing everything you may need with you. Review what you should bring in your first aid kit here.

IMPORTANT: Make sure any prescription medication comes in its original pharmacy packaging, and with the corresponding doctor note and prescription to avoid issues at the border. It is your responsibility to check that whatever medication you bring can indeed be taken into Croatia. What may be legal in your country, or even sold over the counter, could be a controlled substance elsewhere. More details here and also here.
Get that coverage. We never leave the house without purchasing extensive medical and travel insurance coverage and this is why we make it mandatory to join our tours. You should make sure that you have adequate medical insurance to cover any unforeseen medical expenses.

Unexpected accidents do happen, and if you needed to be evacuated back home with an injury, the medical bill could bankrupt you.

If you are from the European Union or the UK, bring your medical card as it will cover you in Croatia and give you access to reduced healthcare costs. However, it won't cover repatriation, ongoing medical treatment, or non-urgent treatment so you need insurance for that.

Even though Croatian healthcare system will attend to you even if you don't have insurance, it is also unfair to expect Croatians to pay for your medical treatment with their taxes.

The best travel insurance will differ for each traveler, depending on the nature, style, and length of your trip, so we recommend using an aggregator and comparison tool such as Travel Insurance Masters to find the right one for you depending on what coverage you want, age, location, trip, etc.
In case of emergency. 112 is the emergency services number for medical help or for the police or firemen.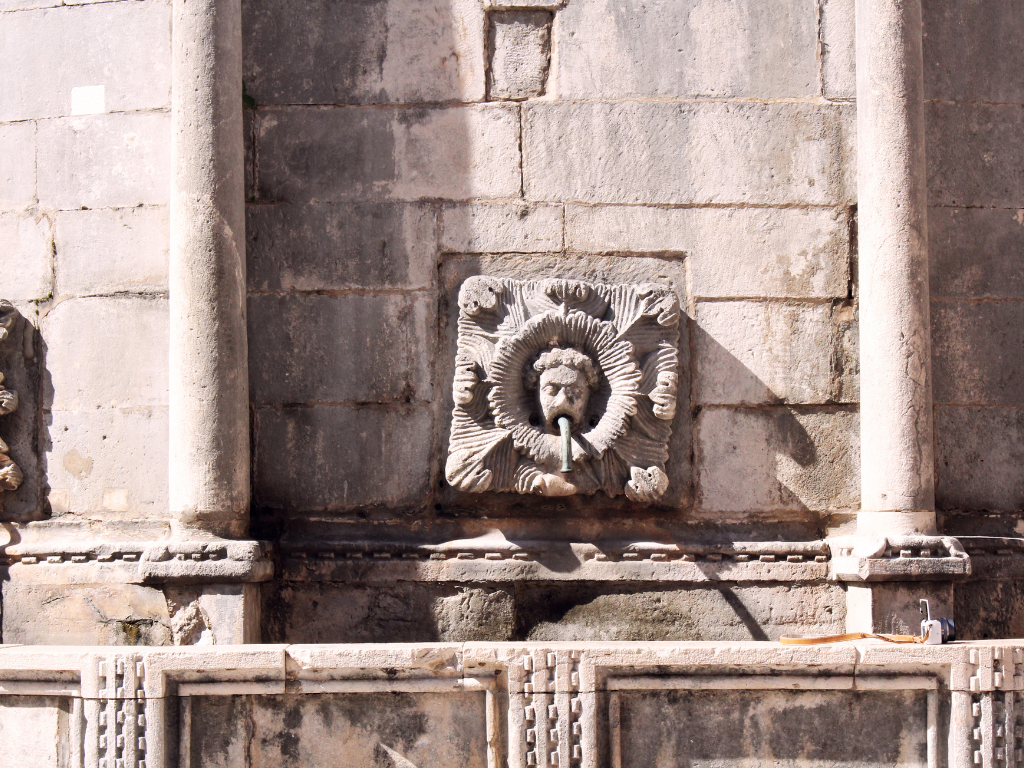 Tap water. Generally, tap water should be safe for drinking but you should always double check, especially if you are staying in the countryside. Bring a water bottle with you to top up at the public fountains (there are many in Dubrovnik).
Staying safe. Croatia is a generally very safe country to travel to. However, in popular tourist areas or attractions, pickpockets operate and have become quite smart and elaborate in their scams and theft operations.

Always keep your valuables safe and your bag in the front and zipped. Slash and theft proof cross-body bags like the ones we listed on this article are a great idea, and in crowded areas, keep your arm on your bag's zipper for extra protection.

If something is to happen to you, you will most likely not even notice, but look out for situations in which anyone is trying to distract you by trying to sell you something, talking to you or drawing your attention to anything while a partner steals your wallet or phone. Read our full article on safety tips here.
Land mines. As incredible as it may sound, many land mines remain from the war of independence. The areas where they can be found are well cordoned off and signposted with a skull and crossbones symbol. Stay away from these areas.
Passport copies. All hotels are required by law to take a picture of your passport so don't be alarmed if they do.
Basic Croatian words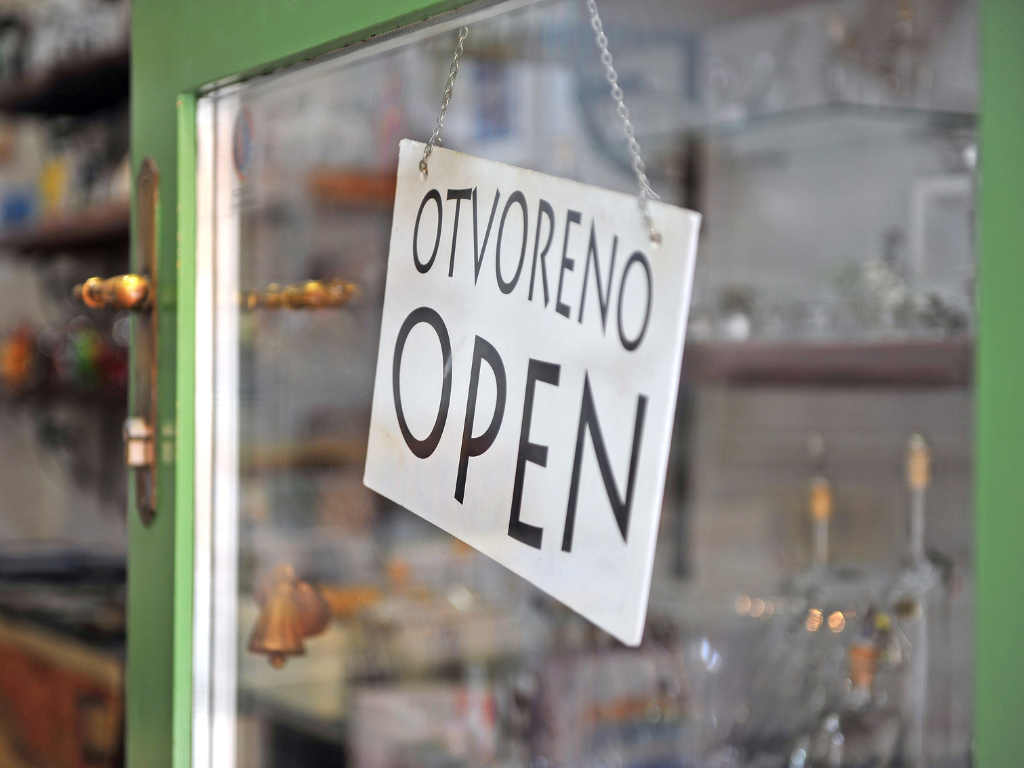 Although Croatians speak Croatian, the language is often referred to as Bosnian-Croatian-Montenegrin-Serbian (BCMS) in English because it is a pluricentric language with four mutually intelligible standard varieties. Essentially, it's the same language with small variations in spelling.
When we will travel from Croatia to Montenegro, or if you visit Sebia or Bosnia, you will notice the same words are used across with minor variations.
Historically, Croatian used both the Latin and Ciryllic alphabet but has been using the specific Gaj's Latin alphabet since the 19th century.
Fun fact: Croatia has an internationally renowned term 'Fijaka' for a relaxed state of body and mind best described as the 'sweetness of doing nothing' or being in a 'day-dreamy state'.
While most people speak english and you won't need to know Croatian to travel in the country, it's nice to know a few words.
Good morning: Online often you will find bok (bohk) but since we have many dialects in Croatia this one is NEVER used on the south, just in the north. Instead, the informal version here for hi is "Adio" (in Dubrovnik).
Goodbye: Doviđenja, same in Cro and Mng, should be pronounced like 'doh-vee-jen-yah'.
See you: We have "see you" which is "vidimo se'.
Thank you: Hvala.
Please: Molim. If you want to be really polite, people often say "molim lijepo" (thank you very much).
I don't understand: Ne razumijem.
Sorry: Oprosti (informal, when you know someone) and oprostite (formal).
How much is it: Koliko kosta (second word is pronounced as ko-shta).
Still / sparkling water: Obicna voda (pronounced obi-chna voda) is still water. Sparkling water is "mineralna voda".
How are you: Kako si (informal), kako ste (formal).
Cheers (when clinking glasses): Zivjeli.
The bill: Racun.
Essentials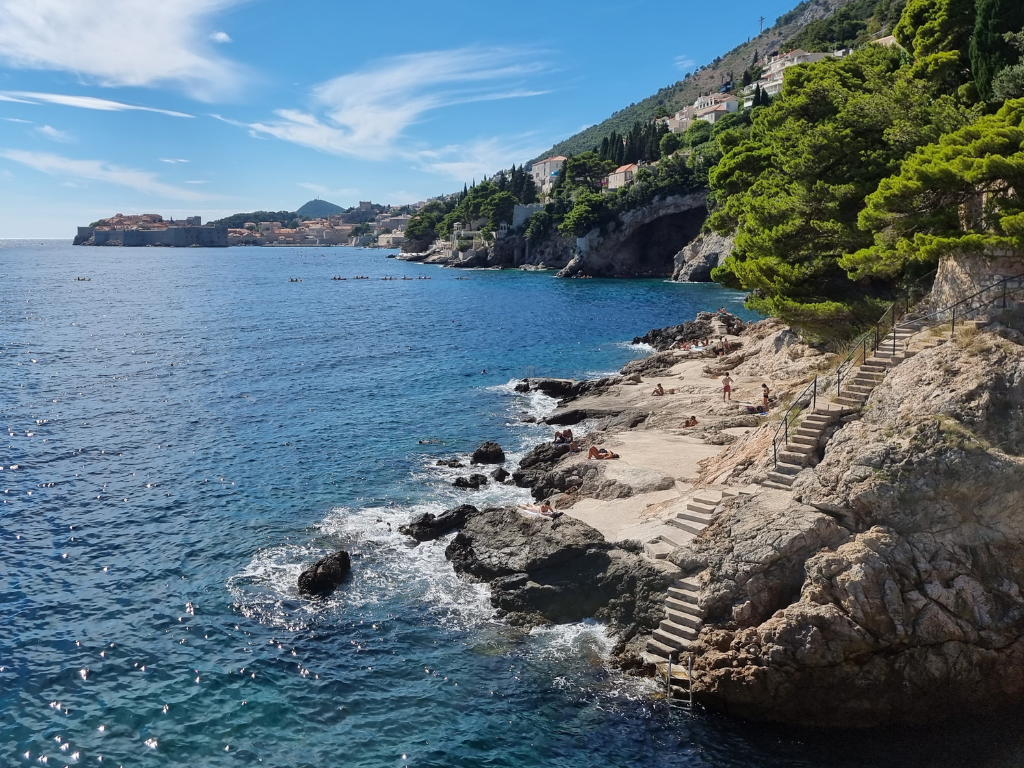 Let's take a look at the basics of traveling around Croatia in this section.
Getting to Croatia. There are international airports in Dubrovnik, Osijek, Pula, Rijeka, Split, Zadar, and Zagreb, however, some of the direct flights are seasonal and only operate in the summer months.
Getting around Croatia. Buses and trains are the best way to get around the country if you cannot drive. The bus routes and schedules can be found here and buses are faster and better than trains. There are also domestic flights between Zagreb and main cities.

Because there are hundreds of islands in Croatia, you will also have to take some ferries to get around. Check the schedules from the national ferry operator here. Uber is available in the main cities of Dubrovnik, Zadar, Zagreb, Split and Rovinj.
Public holidays. Croatia has several public holidays and during these days, most businesses will be closed, this means attractions such as museums may not be open. Plan around the most important ones such as Christmas Day (25th December), Boxing Day (26th December), New Year's Day (1st January), Epiphany (6th January) and Easter Sunday and Monday (changing every year), Assumption Day (15th August) and All Saints Day (1st November).
Air conditioning. It can be really hot in the summer months in Croatia yet many places don't have AC. All the hotels and villas we stay at have air conditioning units but it is always worth checking in advance, especially in private homes.
Staying connected. Public free WiFi hotspots are easy to find but if you want to be connected all the time, explore roaming options with your home mobile provider or get a local SIM card at the airport or in town.

Make sure your phone is unlocked so that a foreign SIM card will work, and get the store staff to help you set up the new SIM card before leaving the shop so they can help you with any settings that need changing.

If you have a European Union SIM card, it will work without roaming charges in Croatia as the country is now also part of the European free roaming zone.
Dual voltage. Many small and older appliances that you may use back home may not work in Croatia (or other European countries). This is because the voltage is not the same. If you have an old appliance, consider leaving it home, most hotels have hair dryers.
Plugs. Croatia uses the standard mainland European plug with two round pins.
Driving. Croatians drive on the right and from November to April it's compulsory to have your lights on at all times of the day and night.
For more travel tips, check out these useful travel apps.
Money and currency
In Croatia, only Euros are accepted and no other currency. Bring both cash and cards because while cards are accepted in restaurants and shops, they will not be everywhere or for smaller purchases.
Minimum amounts may be required to pay by card. Tips are almost always given in cash. ATMs are widely available in Croatia and you will also find them at the airport on arrival.
Local culture and customs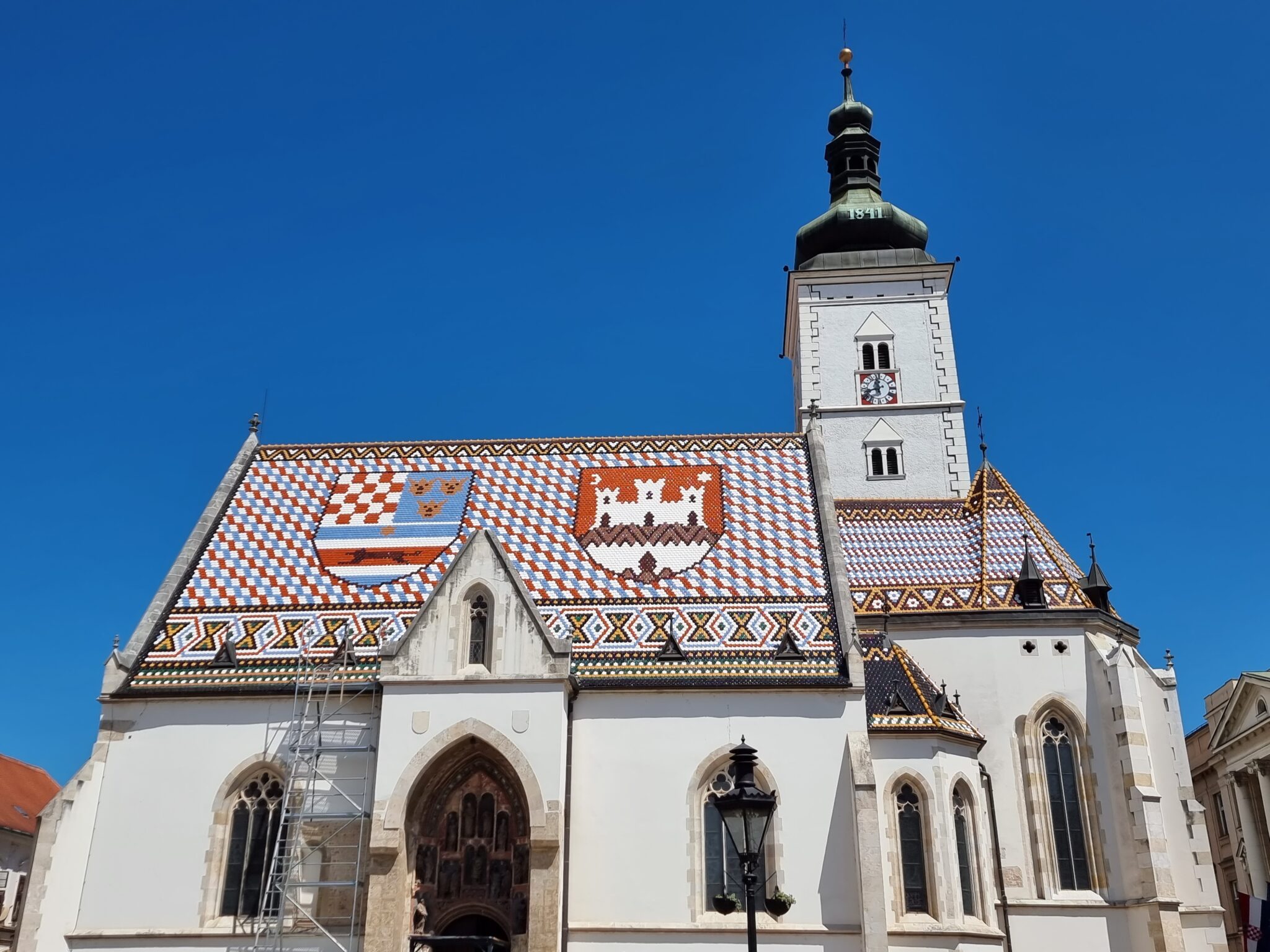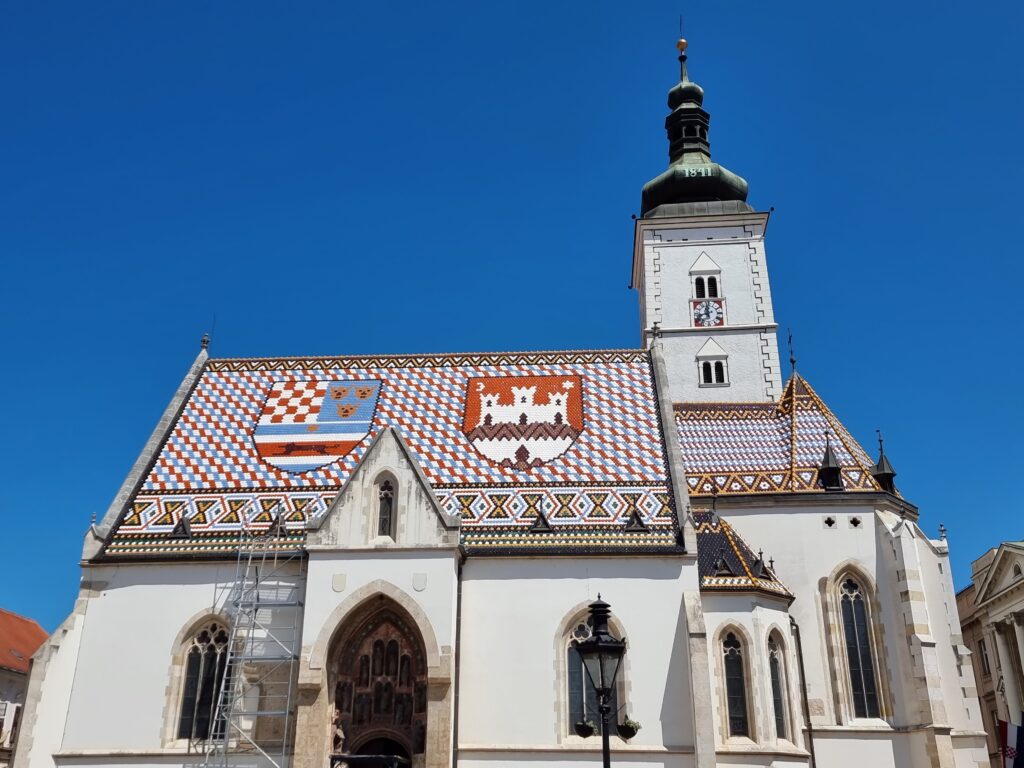 In this section of our travel tips list, we will look at cultural norms.
Dress appropriately. Even when the weather is hot, shoulders and knees should be covered inside churches and religious buildings so a shawl or scarf can come in handy. Split, Dubrovnik and Hvar all have laws against walking around in swimwear or bare-chested.
Wear the right shoes: You will be walking on lots of cobblestone streets so good walking shoes are a must. Really flat sandals with no support may become quite uncomfortable after a while and slippery on the shinny stones. If you plan to walk Dubrovnik's walls, you need proper shoes too. Wear closed shoes that are non-slip.
Naturist beaches. There are a quite a few naturist and nudist beaches in Croatia and it is hard to tell them apart. Some may have signs with FKK (Frei-Körper-Kultur in German, meaning free body culture) but others don't. Topless bathing or sun bathing is common too.
Don't get drunk and cause a scene. It is no secret that some parts of Croatia have replaces Italy or Spain when it comes to budget and backpacker traveling and this comes with hordes of drunken tourists that misbehave. Hvar now fines those who are drunk and disorderly or have taken a nap on a public place up to 700EUR.
Be mindful. Most Croatians are Catholic, unlike other parts of the Balkans which are predominantly Orthodox or Muslim and this is a very sensitive topic of conversation that is closely linked to the Civil war of independence and the war in Bosnia. While it may feel like the war was a long time ago, it wasn't, and most Croatians you will speak to lived through it and may well have family members who died during the war. When talking about religion, the time under Yugoslavia and the war, be tactful.,
Tipping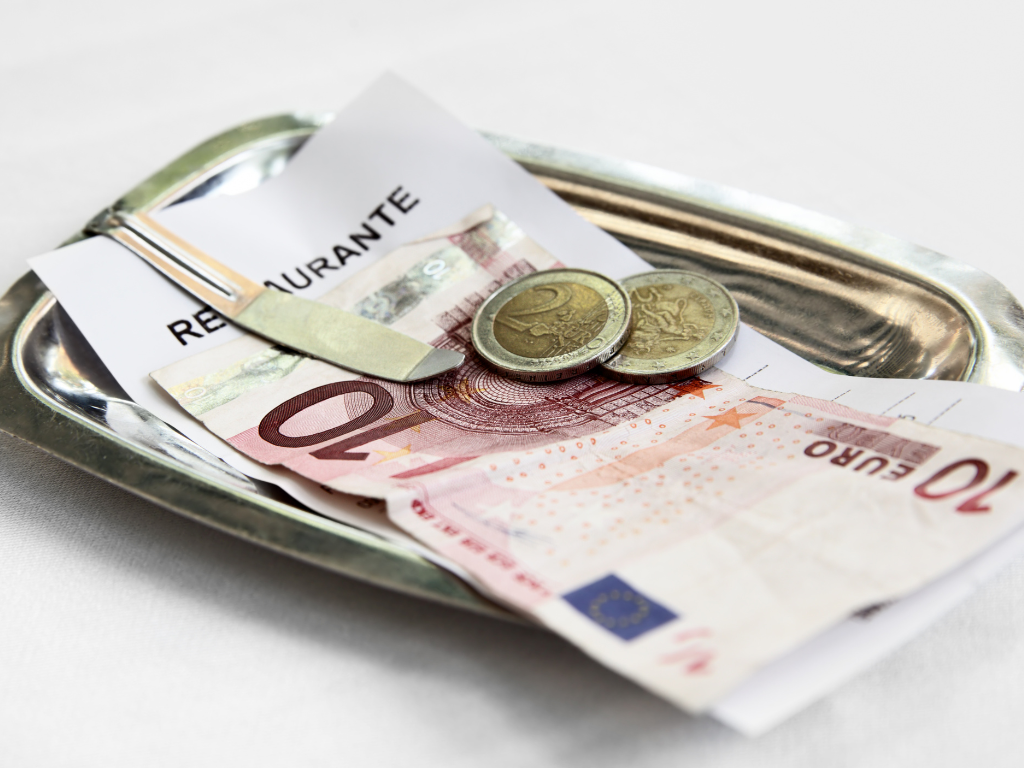 Tipping in Croatia isn't customary but it will be welcome at bars, cafes and probably expected at restaurants. You can round up at most places and leave 10% in restaurants, especially the higher end ones, if the service was good.
A tour guide will expect a tip as well, though just a few coins or 5 EUR depending on how long your tour was is enough.
As tipping is generally done in cash, mostly in coins since the lowest Euro bill is 5 EUR, it's important to carry enough 1 and 2 EUR coins with you.
You should leave the tip with the bill or tell the staff to keep the change (e.g. if you give a 50 EUR note for a 47 EUR bill). Credit card machines don't have a way to add a tip and you won't be able to add it to the bill when paying by card so cash is necessary.
Local cuisine
Food and gastronomy are essential to any trip to Croatia, so let us tell you more about eating habits and customs, as well as the best dishes to try in Croatia.
Eating in Croatia – What to expect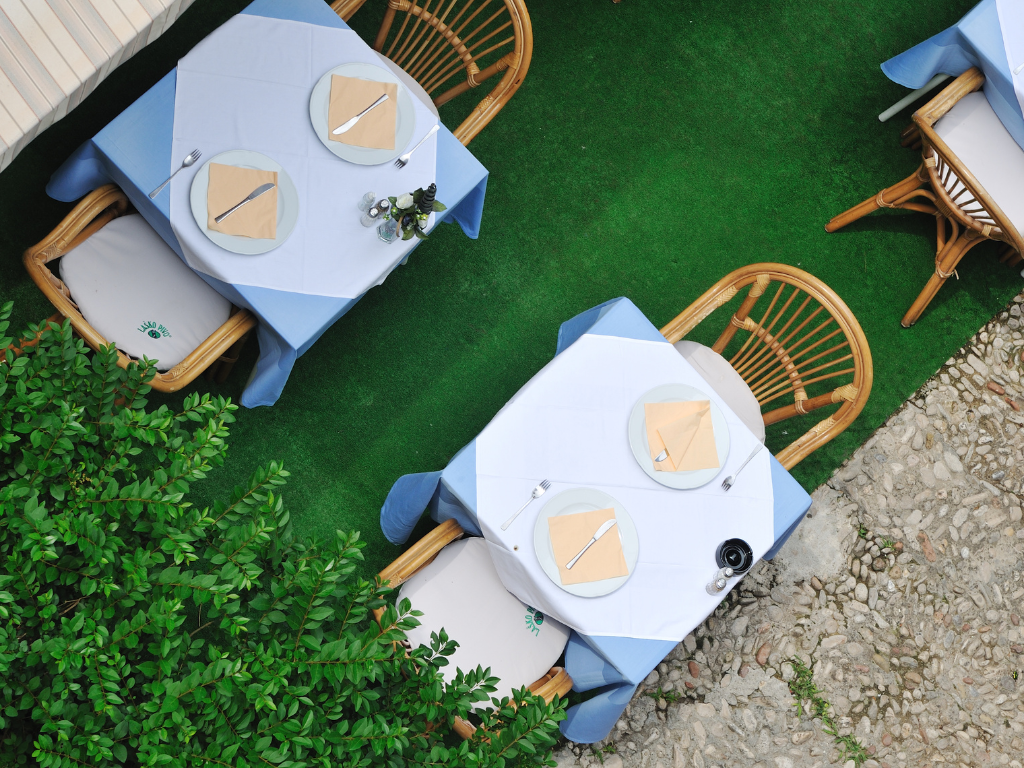 Croatians eat larger lunches and lighter dinners but the advent of tourism has changed the restaurant scene to be more accommodating of tourists who may prefer the opposite.
Most meals will be served at either a restaurant or konoba (tavern) and consist of a cured ham starter with cheese and a main dish with
In terms of picking where to eat in Croatia, especially in the summer, best to avoid places that look like they were designed for tourists (picture menus, English translations, waiters waving you in in your native language, etc.).
It is also highly recommended to avoid sitting at the main square if you are on a budget. Pick a nice terrace in the warmer months, and watch the world go by as you enjoy an authentic meal by yourself.
Best Croatian foods to try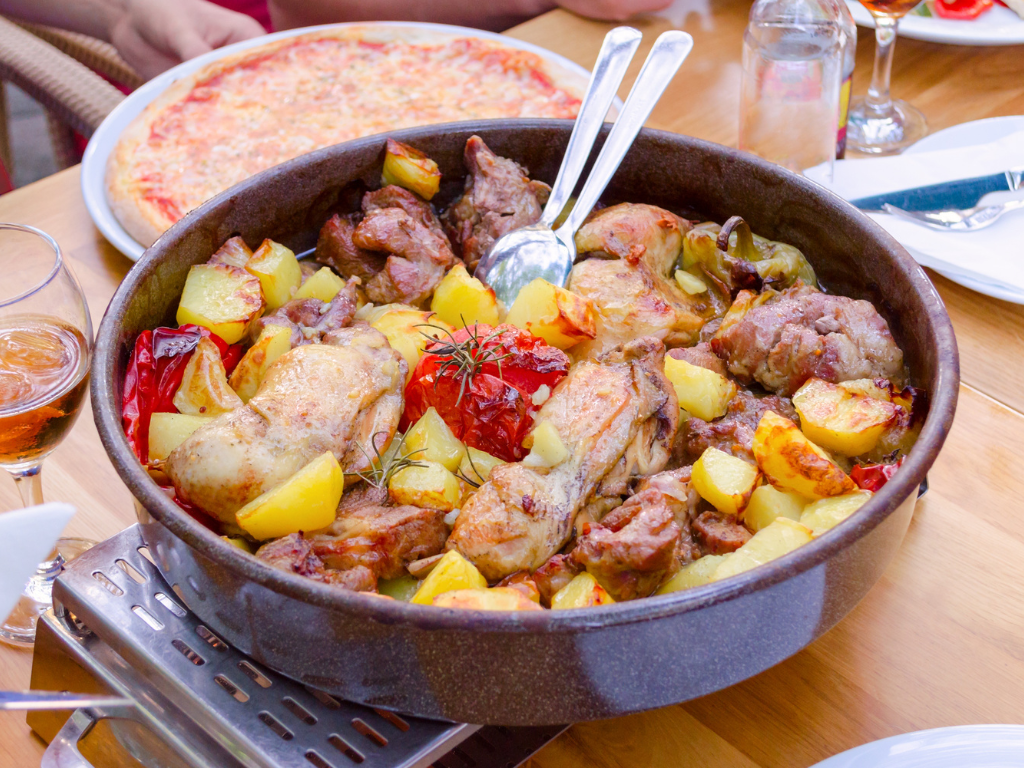 Croatian cuisine includes a generous dose of both meat and fish, as well as air cured meat and cheese. Bread is always available pickles are quite popular.
Here are some of the best dishes, though beware that many may not be in season when you visit:
Peka: Perhaps Croatia's most famous dish, is made with meat or fish, potatoes, vegetables, herbs and spices and cooked over an open fire in a peka, which is a bell shaped pot.
Fritule: A sort of doughnut without a hole, this fried dough is served with sugar.
Zagorski Štrukli: This made onto Croatia's intangible list of UNESCO sites and consists of layers of pastry filled with soft cheese. Like in other parts of the Balkans, cheese does not mean savory and these pastries can also be served sweet.
Grilled fish. Fish is pervasive along the coast and with good reason as it is usually freshly caught and delicious. You will find all kinds of white fish typically sold by the weight, sometimes baked whole but usually grilled. Fish dishes tend to be accompanied with swisschard and potatoes. Most common fish is sea bass, sea bream, sole or John dory.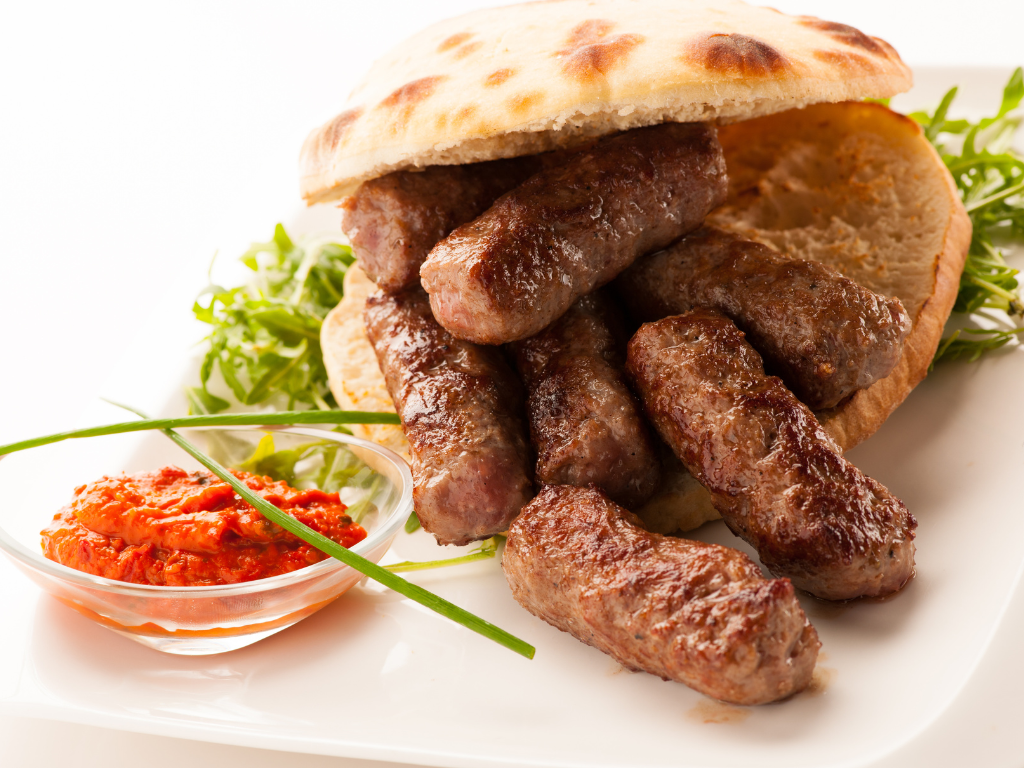 Cevapi. One of the most commonly eaten dish in Croatia, especially as a street food, is cevapi, a sausage that is usually spiced and sweetish and served inside pita bread and with a side of red bell pepper relish called ajvar.
fuži pasta. This twisted pasta is one of the most commonly found in Croatia and thanks to Italy's influence, it is a very good dish.
Scampi buzara. Prawns are usually served with a white wine sauce and may be cooked whole.
Pljeskavica. The local version of a burger is served on a flat bread and topped with a dollop of ajvar (red pepper relish) and chopped onion.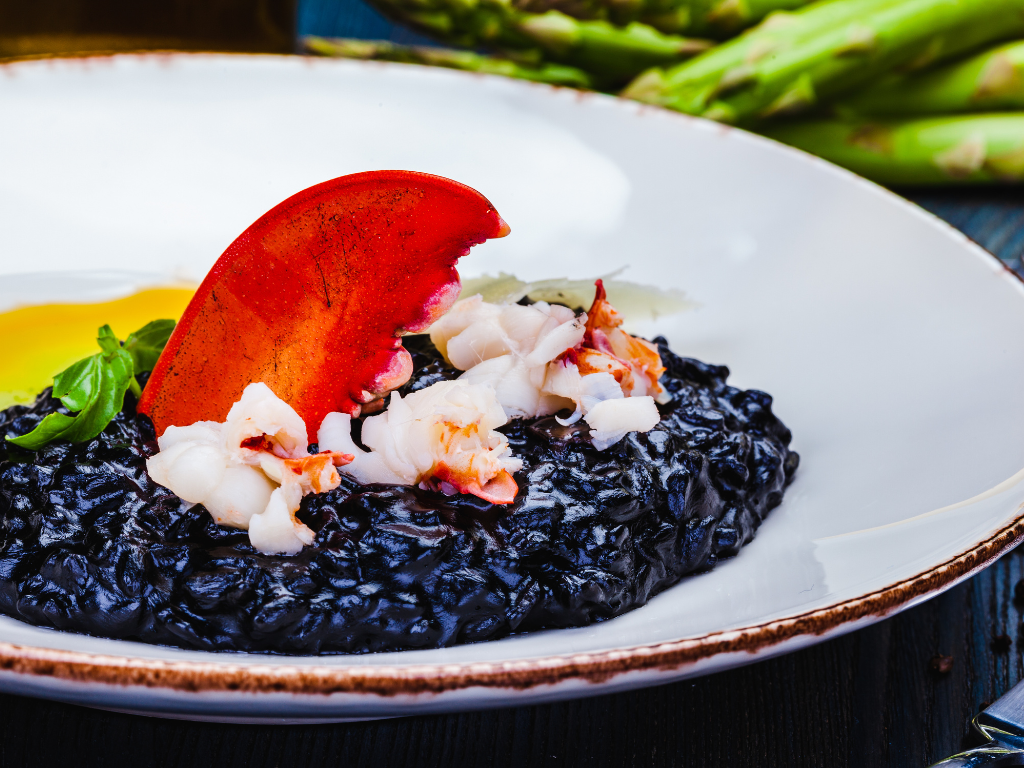 Crni rižot. Squid ink risotto is a specialty of Croatia and other Balkan countries, this is seafood based dish is black and will turn your teeth and tongue black too. Not the most romantic dish to try on a date. Tip: the ink gives it its color but is largely flavorless.
Burek. This has to be the most omnipresent food item in Croatia and the entire Balkans. Burek is a phyllo pastry filled with cheese or meat and it's the most common street food item along with pizza. You can find it at bakeries across the country and on restaurant menus.
Oysters. You can find them in other places but the most famous oysters are found in Ston which we will visit on our tour.
Truffles. The region of Istria in Croatia is famous for its wild truffles and here you can find them easily, and more cheaply than anywhere else.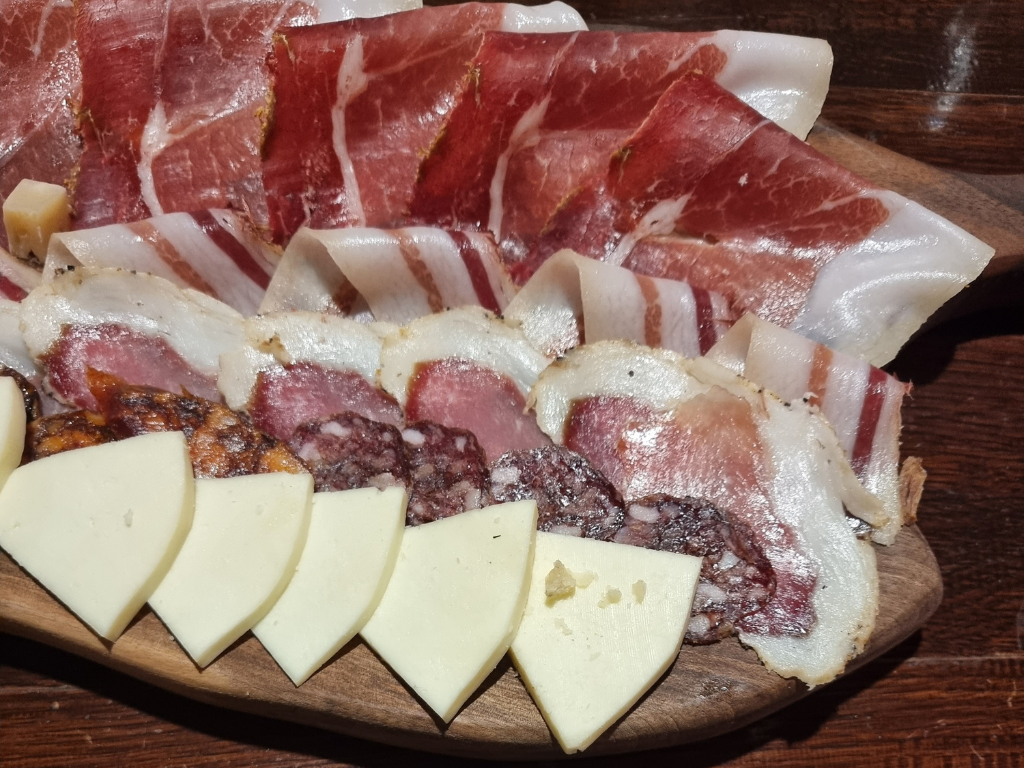 Pršut ham. Air cured ham is a specialty of Croatia and you'll find it in man y restaurants, typical as a started also eaten with cheese and bread. Farmers wash, salt and flatten the hind legs of their pigs and then hang them to dry outside by the regional bura wind.
Mješanomeso: Mixed grilled meat is a very popular dish across the Balkans and omnipresent on every menu.
Rožata: In Dubrovnik, this is a popular dessert that is very similar to creme caramel.
Baklava: This phyllo pastry soaked in syrup and can be found across the Balkans and Middle East and makes an appearance in Croatia too.
Best Croatian drinks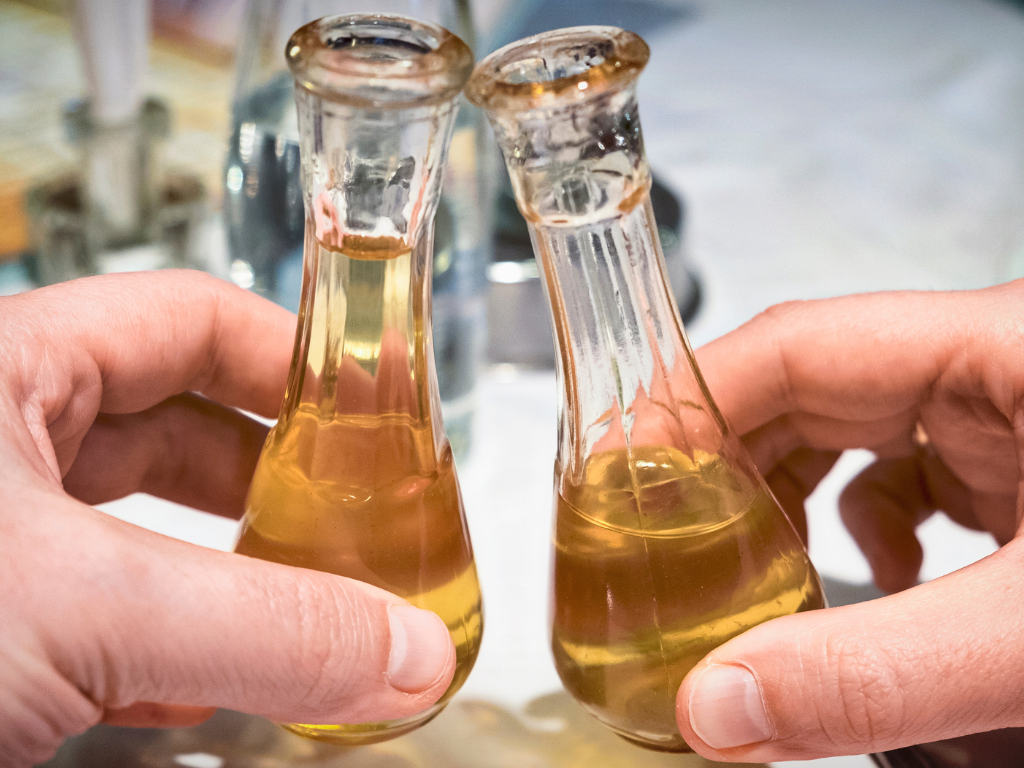 Rakija. This local brandy can be made from any fruit or herb but the traditional version is made with grapes. It is a a powerful and very strong drink that is sipped slowly at the end of a meal or sometimes at the beginning. You can find it everywhere in the Balkans and also in Croatia.
Kavana. Coffee is served in espresso form and is a very popular drink enjoyed and shared by Croatians at all times of day and night and the word kavana refers to both the drink and the place that serves non alcoholic and alcoholic drinks.
Beer. Croatia produces pretty good local beer, crafts and also more commercial versions. It is affordable and readily available.
Croatian wines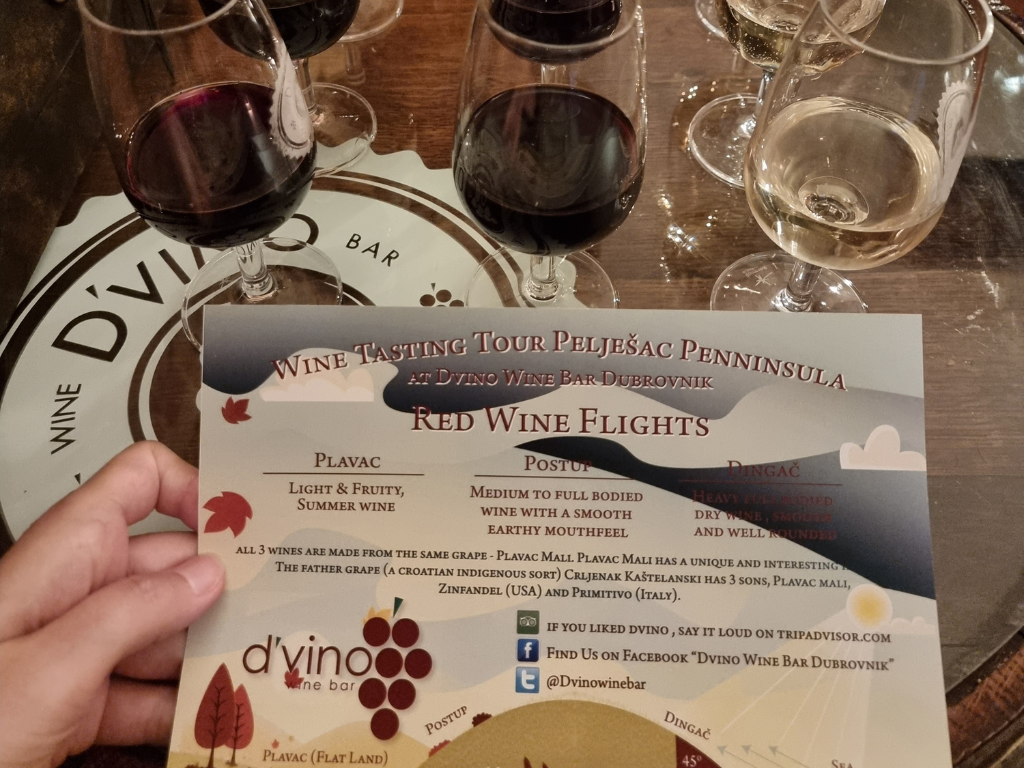 Croatian wine is fantastic and rarely found outside the country because of the low production amounts and the fact that many wineries are really small and sell almost entirely locally.
While you will find lots of the internationally acclaimed varieties, it is better to stay with the local ones which express the Croatian terroir and climate. Malvazija is native to Istria and usually found on most local menus. On the reds, Plavac wines from Pelješac Peninsual is one of the country's best.
Books about or set in Croatia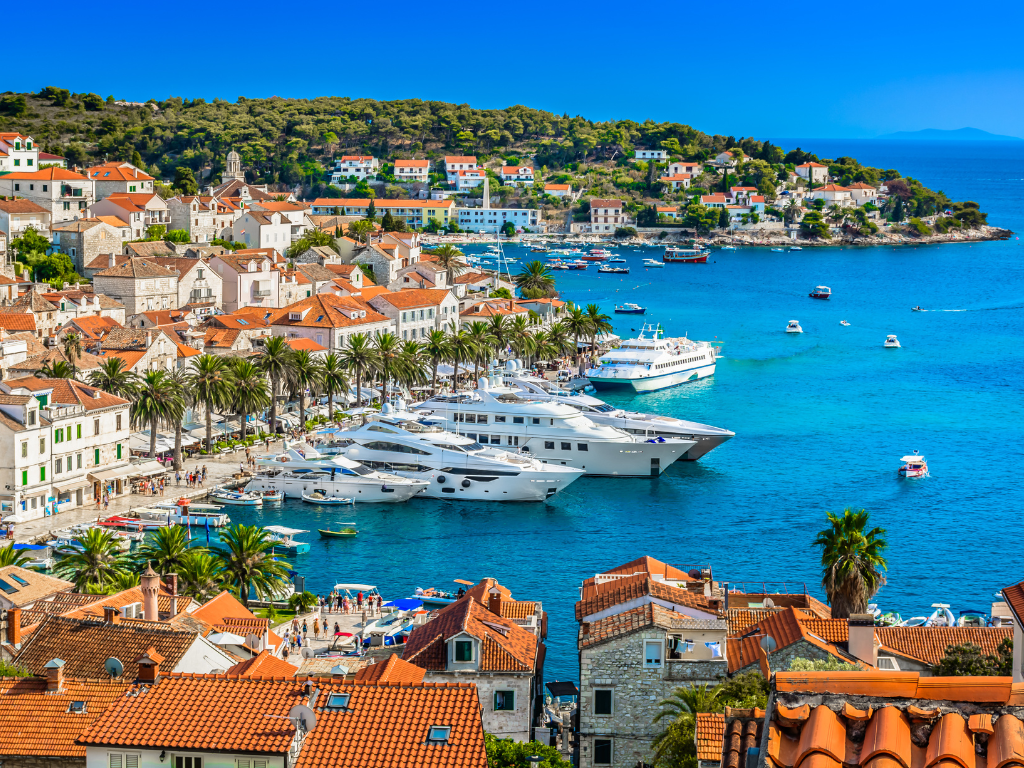 Croatia's stardom is partly thanks to the many books and movies set in the region which captivated audiences across the world. To better understand the region, have a look at a few of the below books:
Hotel Tito, by Ivana Bodrožić: Many contemporary books about Croatia are set around the Civil war of independence. this one is autobiographical and talk about a mother and daughter from who escape Vukovar it is invaded by the Yugoslav Army leaving the father behind to fight. The book follows her life during and after. The same author also has We trade our night for someone else's day, a crime novel also set in Vukovar and exploring the same ethnic tensions brought about by the segregation during Yugoslavian times.
The Impossible Country: A Journey Through the Last Days of Yugoslavia by Brian Hall: Written by a British author who decided to travel through Yugoslavia in the last ays before the war, it focuses on its people and the ethnic diversity that made Yugoslavia an untenable idea in the long run.
More than I love my life: A novel by David Grossman: is a Booker Prize nominee that immerses itself into the real Croatia through the stories of three generations of women. who travel back to an island where the grandmother was arrested and tortured during the war. The book is based on the real story of the author's friend.
Balkan ghosts by Robert D. Kaplan was chosen as one of the best book of the year by The New York Times, this book dives into Croatia's and the Balkan's 20th and 21st century history from the outbreak of WWI to the 21st century War Crimes indictments.
Movies and shows about or set in Croatia
Croatia, and Dubrovnik in particular, have shot to stardom thanks to the myriad of Hollywood movies shot among its narrow alleyways. These have brought awareness to this tiny coastal town and prompted series of tours that follow in the footsteps of the main shooting locations.
Below are some of the most famous movies shot on location in Croatia: