Our 2021 Solo Female Travel survey revealed that Spain is one of the best destinations for Solo Female Travelers. As the most visited city in Spain with close to 20 million international tourists and the number 1 cruise city in Europe, Barcelona is the perfect place for women traveling solo to get started.
Our Co-Founder, and proud Catalan, Mar, put together this article to give you all the solo female travel tips for Barcelona and Catalonia and help you organize the best solo trip.
Make Barcelona your base and go on day trips or embark on a multi-day road trip adventure around Catalonia, wherever you go, we are sure you will have a fabulous solo trip.
About Catalonia and Barcelona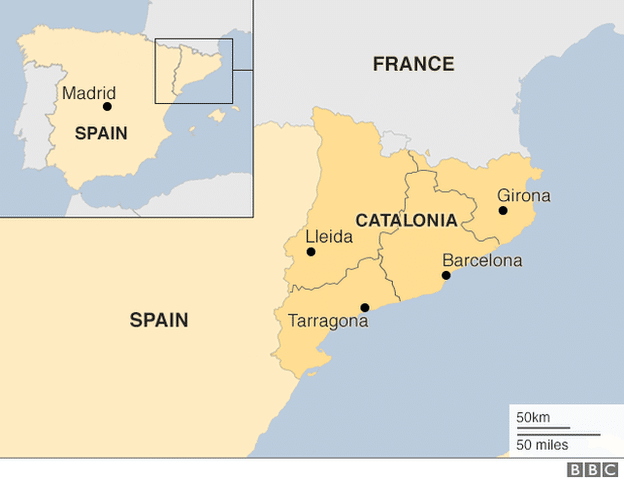 Catalonia is one of the 17 autonomous communities of Spain and is a diverse region divided into 4 provinces, Tarragona, Lleida, Girona and Barcelona, with the cosmopolitan city of Barcelona as its capital.
Located in the northeastern part of the country, just south of France and Andorra and north of the region of Valencia, Catalonia enjoys an enviable location sandwiched between the Pyrenees mountain range and the Mediterranean Sea. It is this strategic location that has made it a prized land since Ancient times.
When exploring Catalonia, you can sense the historical presence of the Greeks and the Romans and enjoy a culture that has thrived through maritime and land trade with other empires and which once dominated the Mediterranean all the way to Sicily and the French provinces of Languedoc-Roussillon.
Fun facts about Catalonia
Below are a few fun and interesting facts about Catalonia: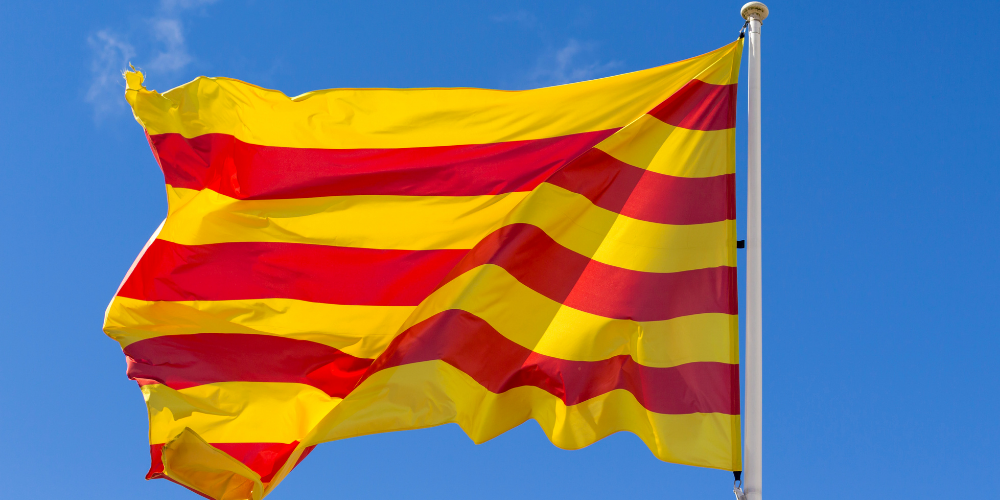 Catalonia is a powerhouse: 7.7 million inhabitants live in 6% of the Spanish territory (similar in size to Belgium) and generate 23% of its GDP (similar to Portugal's).
Catalan identity: The Catalan national day is the 11th of September and it is called La Diada and celebrated across.
The Catalan flag is called La Senyera and has 5 red horizontal lines over a golden background.
There are 3 official languages: Catalan and Spanish which are spoken by everyone in Catalonia and Aranes, spoken only in the Val d'Aran. Catalan is not a dialect of Spanish, it is a separate language originating from latin (like French, Portuguese or Italian) that is in fact older.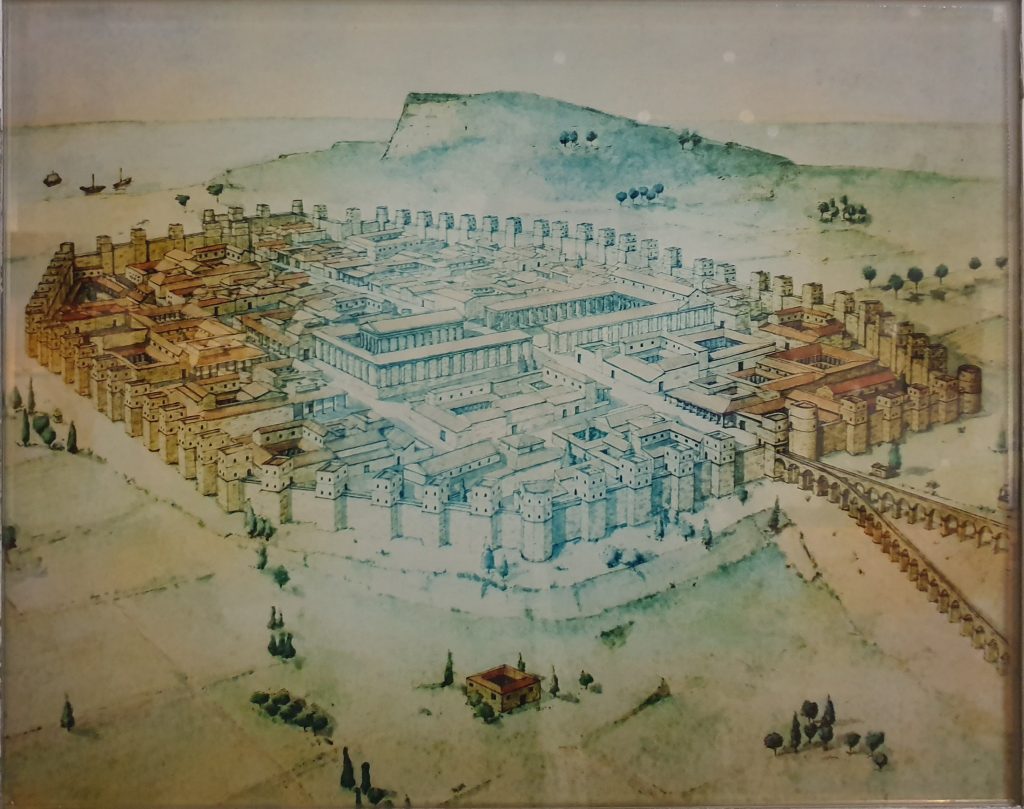 Catalonia has been inhabited since prehistory but flourished during Roman times when the city of Barcino (today's Barcelona) became the regional capital of the Empire.
On the picture on the right you can see an illustration of Barcino. While most of the Roman ruins were buried when the city expanded and grew, some remains were preserved and you can visit the Museum of the city and go underground to see the remains of Roman Barcino.
Tarraco (today's Tarragona) was founded later and became one of the richest cities in the world at the time thanks to valuable exports of wine and other products and remains a well-preserved UNESCO World Heritage Site.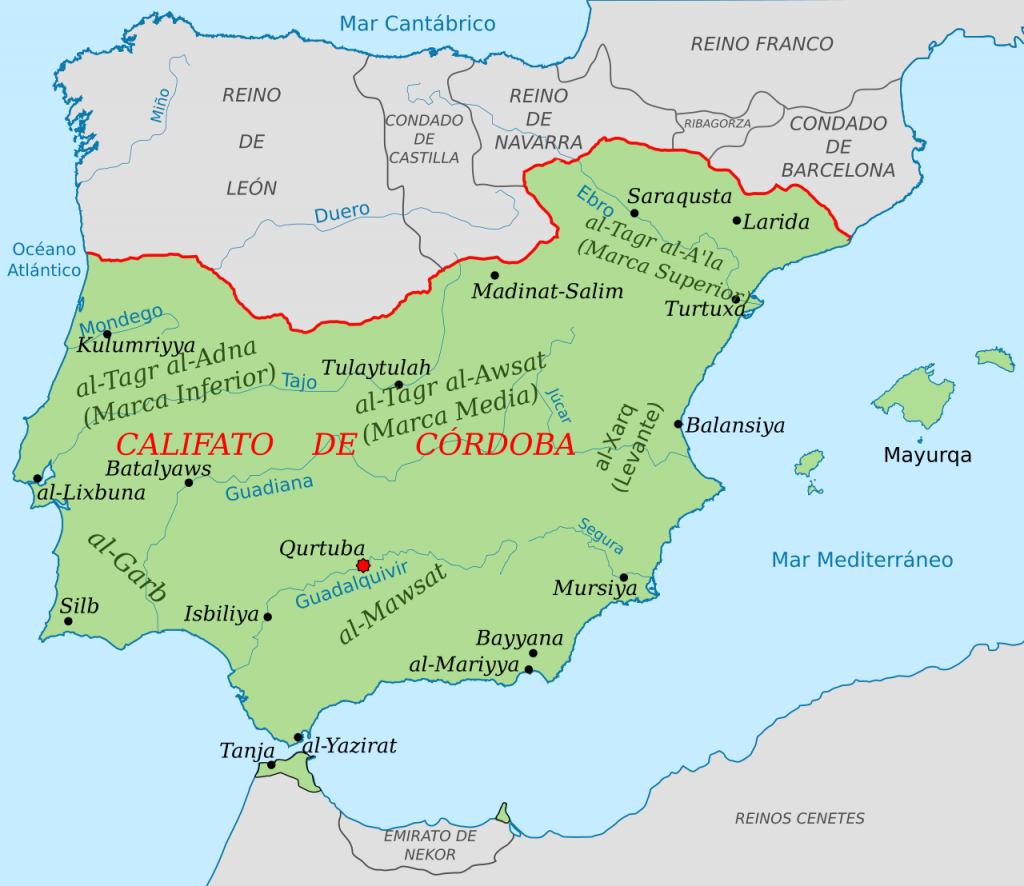 During Medieval times, Catalonia was part of a buffer zone called La Marca Hispana between the French Carolingian Empire and the Moors from Al-Andalus who had progressed up from Africa to conquer mot of the Iberian Peninsula.
This made catalans experts at war who built fortresses, castles and a network of watch towers many of which have been preserved and who were in a constant state of alert.
The 800 years of the Caliphate's presence in Spain also meant that the majority of southern Spaniards mixed in with the Moors while the northerners did not, and this explains the difference in features between the north and south of Spain.
There are many uniquely Catalan traditions and others that are generally known to be Spanish customs but are not part of the Catalan heritage.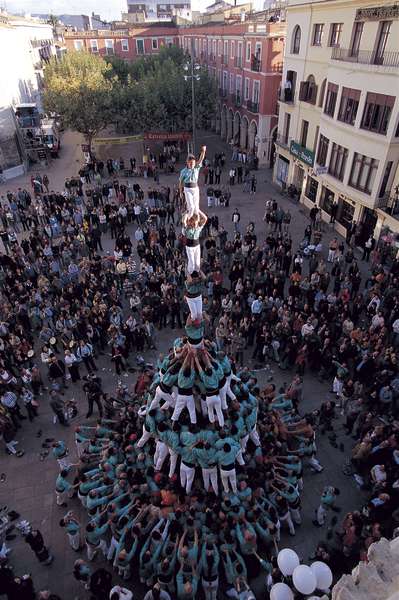 For example, bullfighting was banned in Catalonia in 2010 (the main bullfighting ring in Barcelona is today a shopping mall) and flamenco is not something Catalans dance to or sing but it is a tradition more popular of the south.
Instead, Catalans dance La sardana, build human towers called castellers and run around with fire and sparkles during "correfocs" and at La Patum in Berga, a real fire feast.
Both La Patum and the castellers are included in UNESCO's list of Intangible Heritage, the later can be seen at annual festivals and celebrations, the most famous of which are in Vilafranca del Penedes, Valls or Tarragona.
La Patum is a pretty scary affair, after all, who would want to run around carrying a stick that is literally spitting fire?
Apparently Catalans do!
Catalonia expands from the highest peak in the Pyrenees, La Pica d'Estats which towers at over 3,100m above sea level, down to the Ebre River basin where paddies grow the bomba rice used to make paella and flamingos find shelter.
Spain's poshest ski resort, Baqueira Beret, is in Catalonia and is where the Royal Family skies. It is also home of one of only 2 Moet Chandon Rooms in Spain, the other being in ibiza.
Catalonia's privileged geography and landscapes makes it possible in springtime to ski in the morning at one of the many ski resorts, and have dinner by the beach in your swimming costume on the same day.
Many visitors come to Catalonia in search of sun, sand and sea and they find the answer in the 300km of coastline.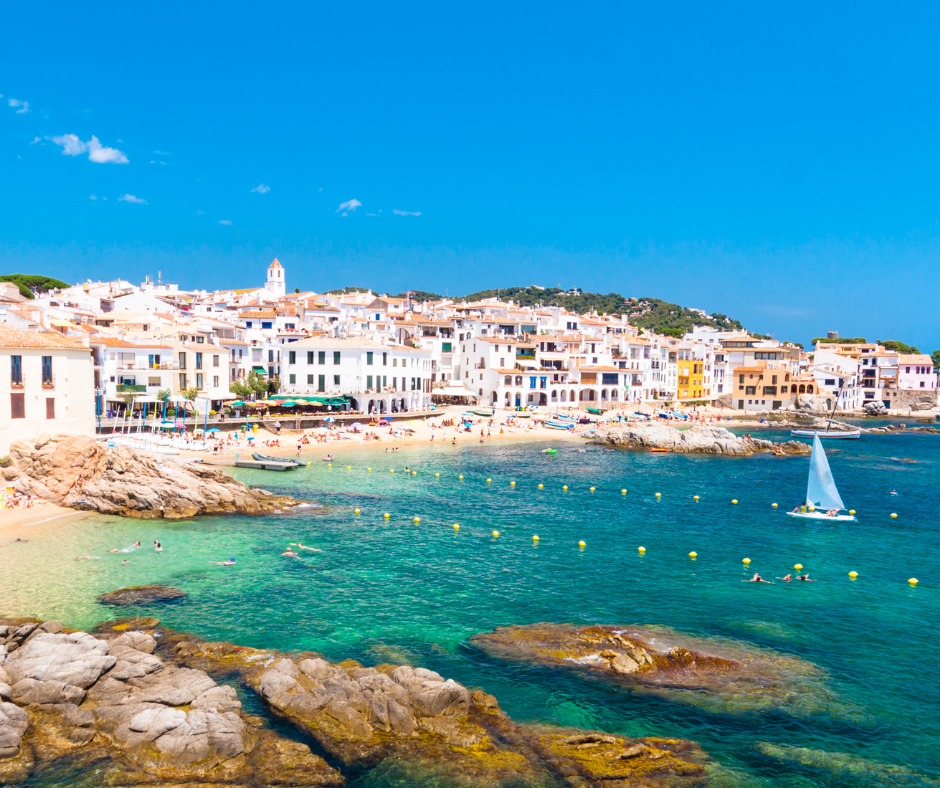 Catalonia has beaches that have something for everyone and which are particularly suited to solo female travelers.
There are beach facilities such as showers and toilets and many are within walking distance to train stations and in popular beach towns.
If nature is what you are after, Catalonia has 18 national parks and protected areas, from valleys to mountains, wetlands, marine protected areas and more.
You can go hiking along the coast, join one of the most acclaimed mountain climbers in the world up many of Catalonia's vertical walls, go diving or snorkeling in Costa Brava, fishing, or taking up more adventurous sports such as sky diving, ballooning, white water rafting and so much more.
How do we get the fuel needed for all these adventures? Catalonia's amazing cuisine.
Catalan food is Mediterranean, fresh, seasonal and involves proximity ingredients.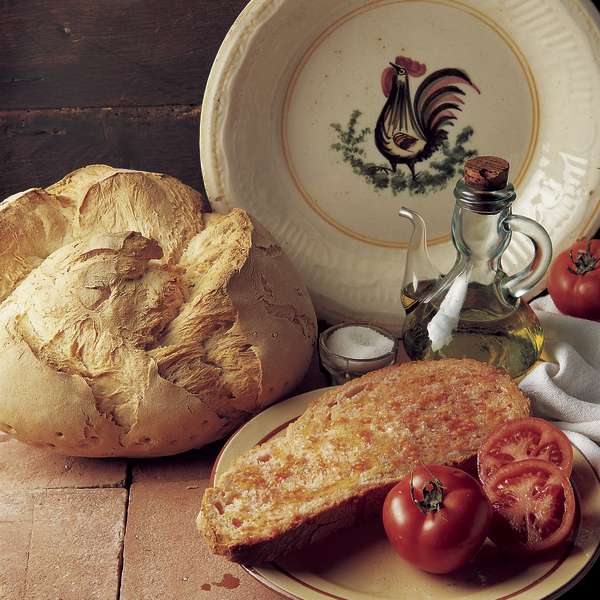 The region is home to famous chefs and has been the place for The Best Restaurant in the World 8 out of the last 20 years thanks to elBulli and El Celler de Can Roca.
Typically Catalan produce includes olives and olive oil (the best in the world is made from the tiny arbequina olives), nuts such as almonds and hazelnuts which flourish in the drier parts of the interior, fresh fruits and vegetables grown around Barcelona and in the orchards of Lleida and dairy from the cows and sheep of the Pyrenees.
Catalans enjoy fresh seafood from the long coast, wines and cava from one of the 12 apellations, cereals such as wheat and meats (lamb, beef, pork) and cold cuts (fuet, llonganissa, sausages) that rival the Iberian ham from the south of Spain.
Among all this great food, wines, landscapes and the breeze from the Mediterranean Catalonia has also given birth or welcome many famous geniuses.
Picasso lived in Barcelona for years, Dali was born in Figueres but exiled during Franco's regime, Miro is an acclaimed 20th century artist and Gaudi is one of the most famous architects of all times.
Best places to visit in Catalonia for women traveling solo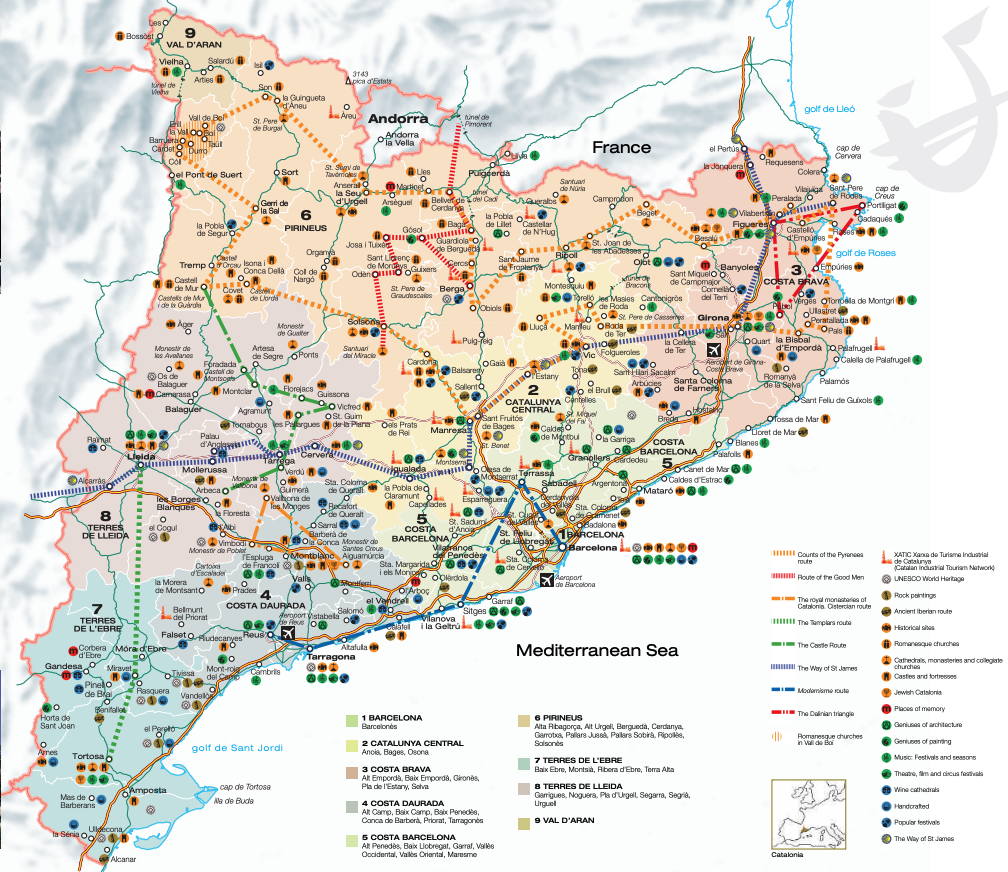 There is A LOT to see and do in Catalonia and deciding what to focus on is key.
The map on the right illustrates all the cultural and natural sites.
You'll see the main landmarks, the UNESCO sites, the national parks, the regions (eg. Costa Brava), the festivals and the routes you could take based on your interests. Click on the map to enlarge and download it.
Girona – 45min by high-speed train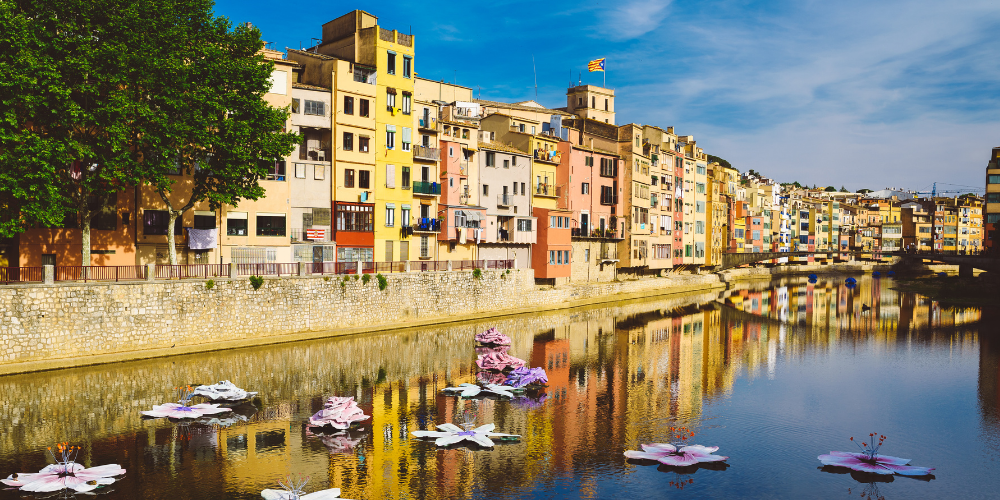 Made famous by Game of Thrones but a very important historical spot, Girona is one of the best cities in Catalonia for solo female travelers; It is small and easy to explore on foot, it is only 45min from Barcelona by high-speed train, it has its main airport and it is the gateway to the beautiful beaches of the Costa Brava.
Explore the old part of the city, which contains the oldest and best preserved Jewish Quarter in Europe, visit the gigantic cathedral, hunt down the scenes from Game of Thrones, photograph the colorful houses by the river or cross Eiffel's red bridge which, a precursor to the Eiffel Tower.
Insider tip: Don't forget to indulge on an ice cream from Rocambolesc, by the Roca brothers from the eponymous and highly awarded Best restaurant in the world.
Costa Brava – 1 to 2h by car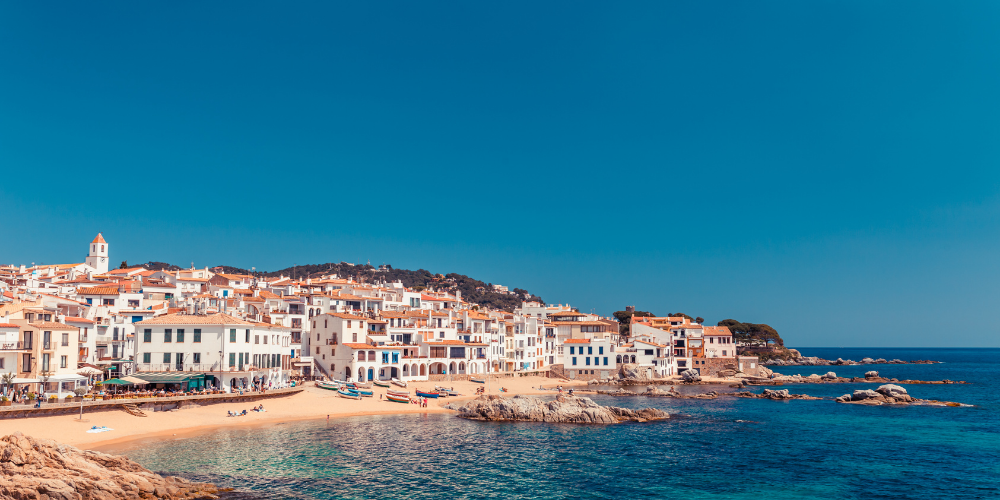 Costa Brava is where the most beautiful beaches in Catalonia are and because there are so many, you ar sure to find a few that are perfect for you. Choose from the powdery beaches to the rocky coves or find the ones which are only accessible by boat.
Our favorite beaches are the ones in Tossa de mar, with its imposing Medieval tower and castle, the beaches in the fishing village of Calella de Palafrugell, Sa Tuna in Begur or the small crescent beaches in Empuries, where the famous Greek and Roman ruins are.
Insider tip: The best way to explore the Costa Brava is by car although a few of the villages are located along the train line.
Tarragona – 1h by train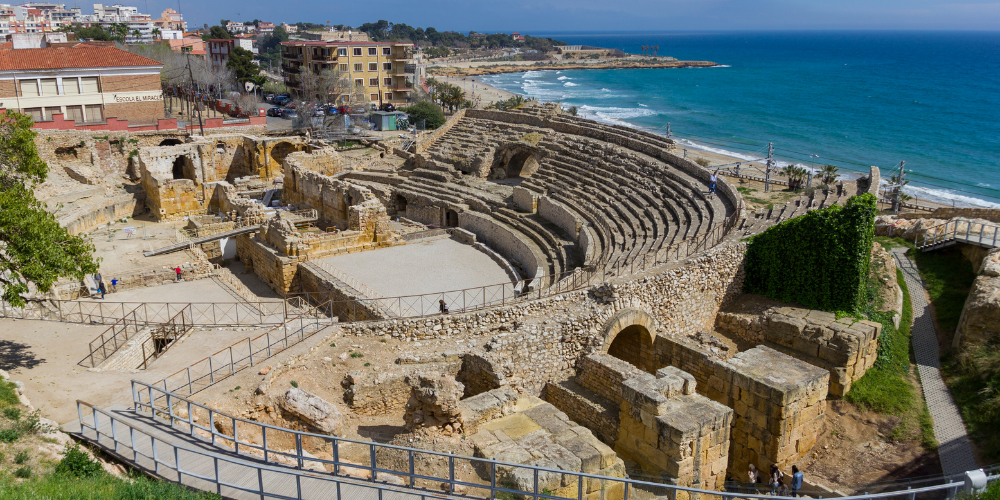 Tarragona is s vibrant coastal city and one of the 4 capitals of Catalonia. It is a very interesting place to visit because of its UNESCO-listed Roman ruins that allow you to learn more about how important this maritime trading post was in the Empire.
Explore the amphitheatre, the Roman Circus, the museum, the Roman walls and the aqueduct, located outside of town, to have an understanding of how the Romans built cities. Then head back into town and visit the church, the pedestrian cobblestone alleys and the sea-facing port, Tarragona is well worth a day or two.
Insider tip: Download the virtual reality app and you'll be able to see what Tarragona looked like when it was a thriving Roman city.
Sitges – 30min by train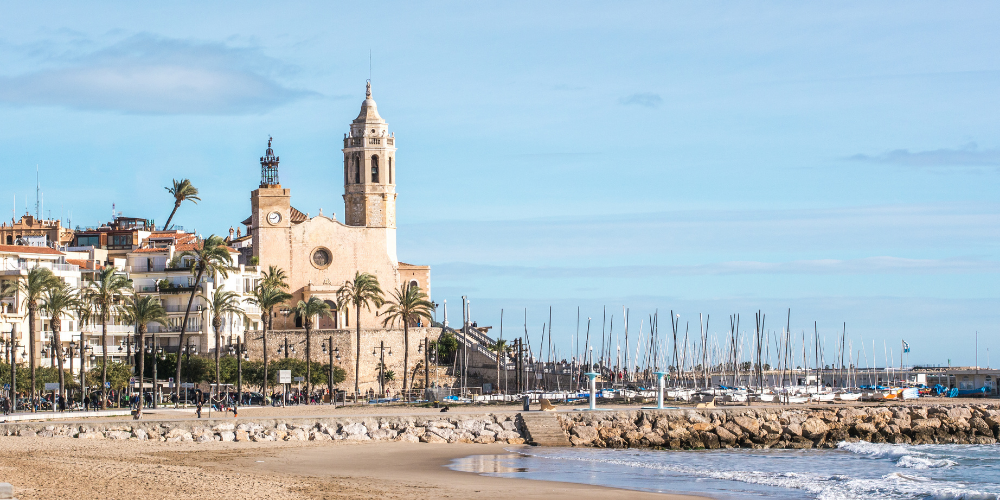 Sitges is where Mar is from and is a very famous small town near Barcelona that was a center for Bohemian artists and intellectuals and today is a well known LGBTQ+ friendly town with pedestrian alleys, cobblestone streets, white washed houses and 3km of beaches, including some nudist and mixed ones.
The town was a popular destination for artists and the elite at the end of the 19th century and beginning of the 20th when wealthy "Americanos", that is, those who had emigrated to Cuba to find their fortunes, returned after it gained independence from Spain with their briefcases full. They built mansions, fostered the arts and developed Sitges into a thriving town where ideas flourished.
You can easily visit Sitges for the beach, a walk along the seaside promenade, a stroll through its small town center and a lazy lunch. Sitges is where the founder of Bacardi (the famous rum brand) hailed from before emigrating to Cuba where he founded the well known brand, you can visit the Bacardi Museum in town. All about Sitges here.
Insider tip: Pop in to El Cau Ferrat Museum to see art from famous Modernist and 20th century painters such as Rusiñol, Ramón Casas, El Greco, Zuloaga and Picasso and Palau Maricel to admire a beautiful mansion with Arabian influences perched above a sea.
Besalu and Castellfollit de la Roca – 1.5h by car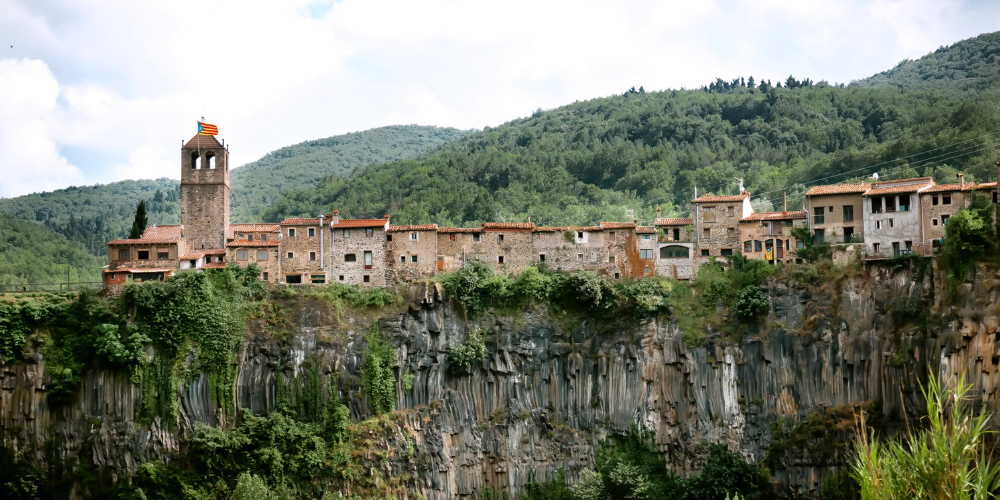 Castellfollit de la Roca is one of the most impressive places to visit in Catalonia. Dangerously perched on the side of a cliff, this tiny village defies gravity and common sense with its Medieval stone houses and incredible location.
Formed thousands of years ago via the erosion of the Fluvià and Toronell Rivers, Castellfollit de la Roca sits atop a 50m basalt wall that measures 1km in length. It is believed that the village has existed since the 11th century and was the center of many wars and battles.
Today, it is a peaceful town with a pretty balcony at the edge, a small craft brewery, a couple of cafes from where you can see what it's like to live on the edge. More details here.
Near Castellfollit is Besalu, another Medieval town complete with mote and bridge that is beautifully preserved and has become relatively popular in recent times. Besalu has a well preserved Jewish Quarter and baths and is entirely pedestrian and cobblestoned so it makes for a pleasant stroll.
Cardona – 1.5h by car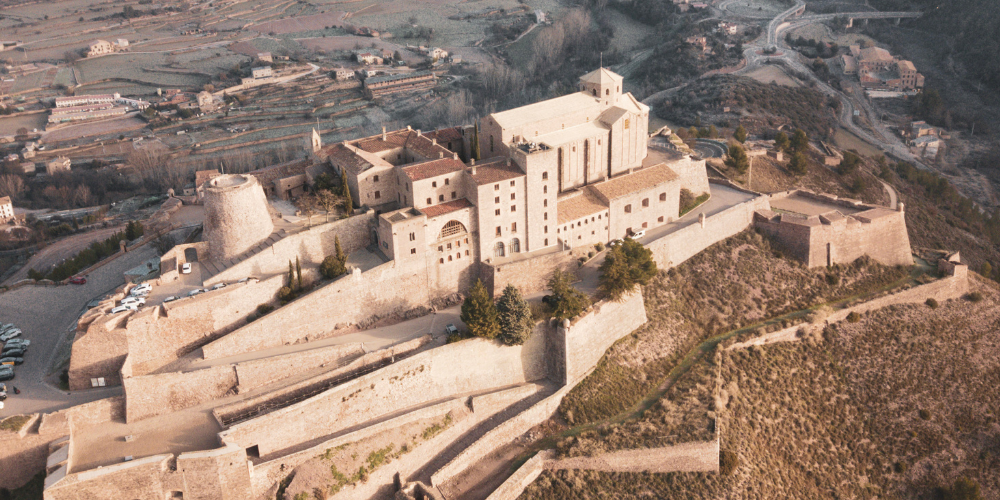 The village of Cardona was an important stronghold during the Moorish occupation as it was located at the edge of La Marca Hispanica and had to defend Catalonia against incursions since the 9th century.
But it is not just its geographical location that made it famous but also the unique natural phenomenon that made the Duke of Cardona the wealthiest man in the entire Crown during Medieval times: a salt mountain.
This literal mountain of salt was a major source of income and served to finance wars, making the Duke of Cardona an undeniable powerful person the King relied upon to expand and defend his territory.
An original 9th century fortress was expanded through the centuries to become a well-preserved castle that today houses a 5* hotel managed by the Paradores brand and has an adjacent church.
The salt mountain has been exploited since Roman times and until 1990 when the costs of extracting the salt became such that the venture no economic sense. It is believed that the salt deposits go as far down as 2km and that the mountain was created millions of yeas ago when two tectonic plates crashed and created the Pyrenees mountains, trapping sea water in the valley where Cardona is.
Insider tip: Both the castle and the salt mountain can be visited on a joint ticket. Your tour of the salt mountain will take you 86m below the ground to the tunnels that were excavated when the mine was working and the castle tour shows you around the fortress, church and view towers. More details here.
Penedes and Cava region – 45min by train / car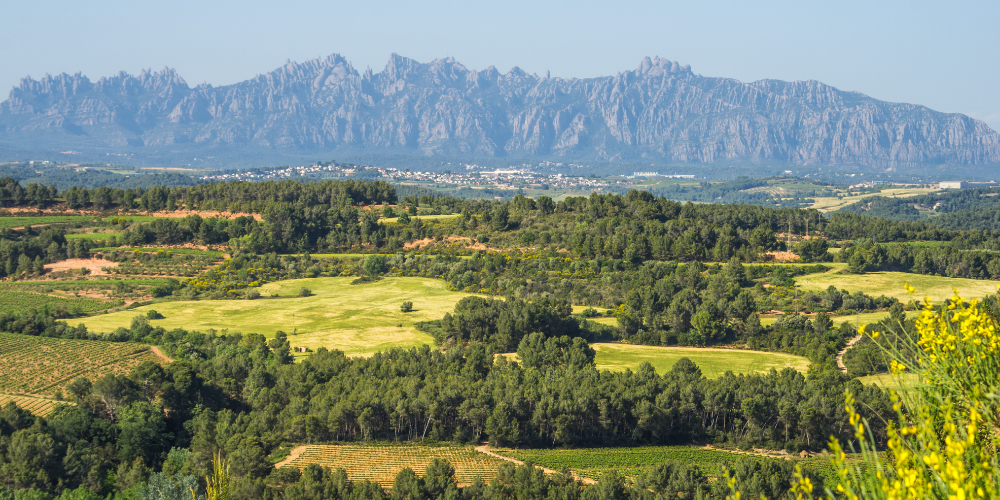 Catalonia is all about food and wine. With 10 wine regions, the Cava D.O. and the all encompassing D.O. Catalunya, you are never too far away from vineyards and wine.
In this map you will find details of all the wine regions and if you are keen to visit wineries, there are many which are near Barcelona and are easy to visit, some will even take you to the cellar where the wine barrels are kept on a small train.
There are new and young projects where it's all about the experience and family-run wineries that have been producing wine since the 19th century. Go on a day tour of Barcelona or embark on a road trip to the farther region of Priorat, world renowned for its terrased vineyards, its low production and its unique high quality wines.
Montserrat – 1.5h by train and funicular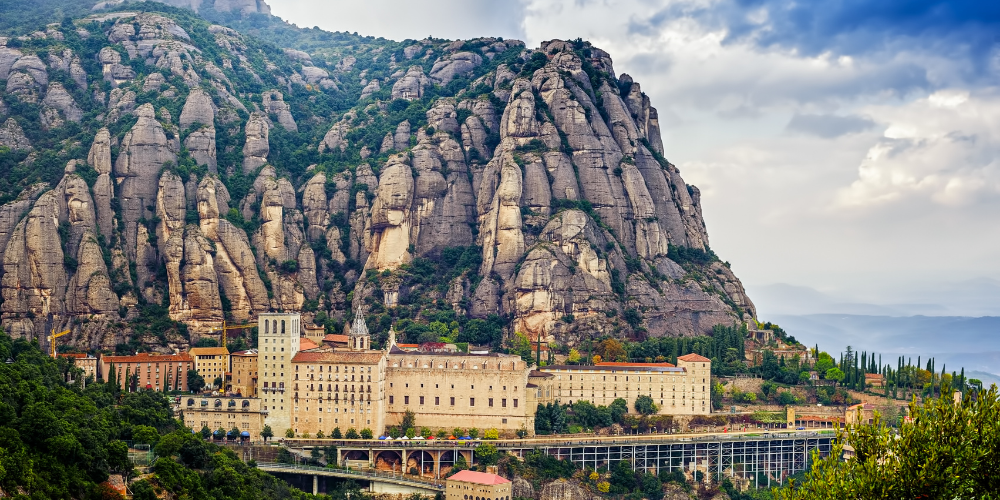 Montserrat Abbey is located in the mountain of the same name and is the holiest place in Catalonia.
The rounded mountain peaks are a fantastic day trip from Barcelona because of its beautiful views, its many walking trails and famous monastery and church that home the black Virgin of Montserrat.
Arrive on time to hear the choir, one of the oldest and most respected in the world, then explore the underrated museum where you can admire Picasso, Caravaggio, El Greco, Monet, and Dali, and take the 45 degree funicular up to the top for amazing views of the plains below. Find out all the details about visiting Montserrat here.
Insider tip: Montserrat has become a really popular weekend day trip for locals and it can get really pack with long queues at the train and funicular, go during the week instead.
Congost de Mont-Rebei – 3.5h by car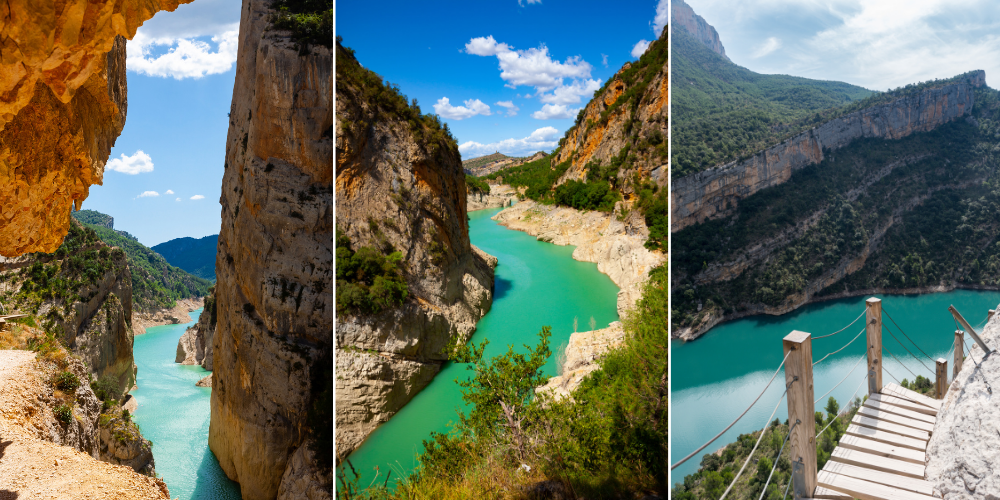 This stunning natural canyon carved by years of river flowing has become a recent sensation thanks to its remarkable views, the many nature trails and water sports activities, the paths carved on the vertical walls and a wooden staircase nailed on the limestone wall which follows an ancient route.
You can find more details on the canyon here and this PDF is a visitor guide with all the routes. It is best to stay a couple of nights in the area at least since this is close to 4h drive away from Barcelona.
Best places to visit in Barcelona for women traveling solo
Barcelona has so much to see and do that you could spend an entire week and only scratch the surface so it pays to plan well and prioritise the places you are most interested in visiting.
To start with, we recommend having a look at all of Gaudi's works and deciding which ones you'd love to see, as each requires a minimum of 2h to explore. Some are well-known UNESCO-listed sights such as Sagrada Familia, Park Guell or Casa Batllo while others are truly hidden gems only opened to the public in recent years such as Casa Vicens or Palau Guell.
But don't just stop at Gaudi, there are many more sights and places that rival the genius' talent and may even be more stunning.
Below is a list of all the best places to see in Barcelona and the things we recommend you do when traveling solo and here is a more detailed and longer list.
Casa Batllo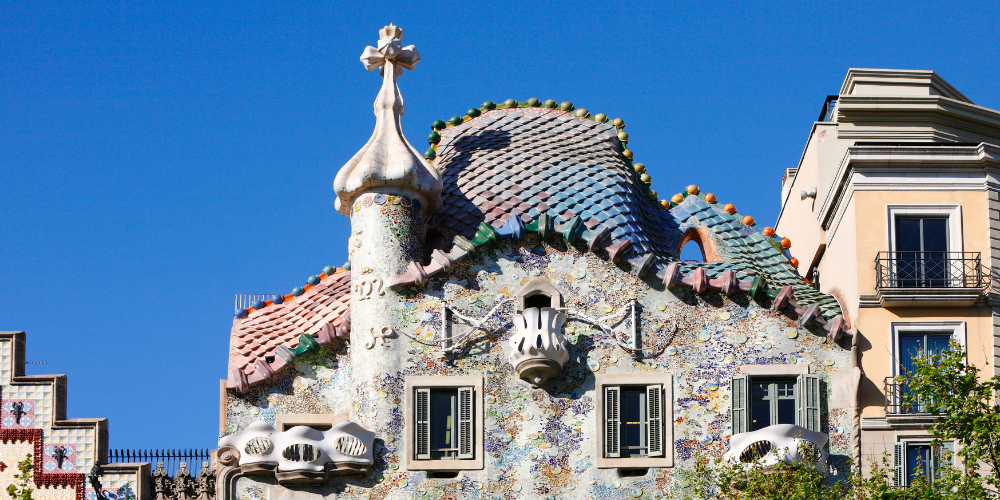 Casa Batllo is one of Gaudi's most famous buildings and part of his UNESCO World Heritage listing.
Now over 100 years old, the famous fish or dragon-inspired house is also a fun place to visit because of the interactive virtual reality guide that shows you what the architect was thinking of when designing some of its elements. See lights turn turtles and fireplaces become snails as you point your audioguide at them.
Insider tip: On Sundays or public holidays when everything is closed, Casa Batllo usually remains open and it does so till late so it's a good place to retire to when everything else is shut.
Sagrada Familia
Catalonia is a great travel destination for solo female travelers. It is friendly, easy to get around and has something for everyone. Below are some tips to bear in mind when planning a solo trip.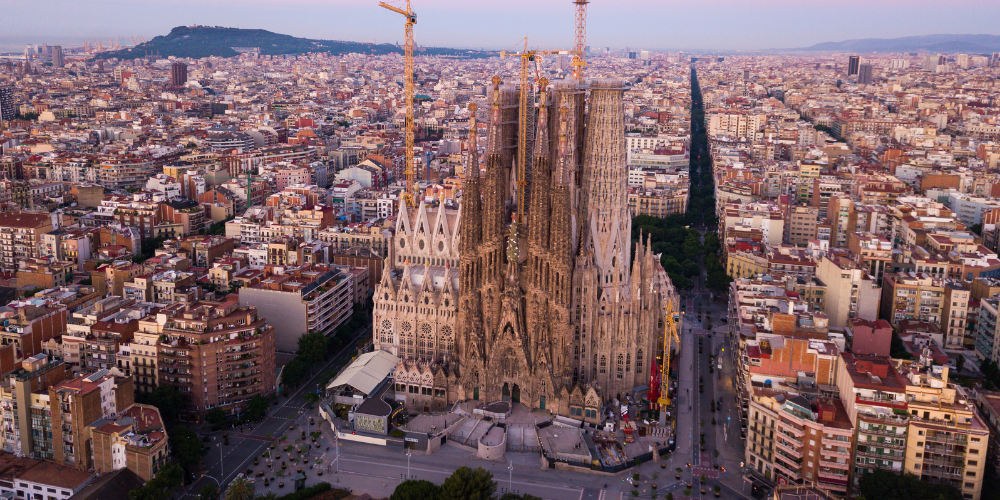 What can one say about Sagrada Familia that has not been said before? The most reviewed place on TripAdvisor several years on a row is also the most visited spot in Barcelona and a genuine architectural feat. The best part is that, since it is not finished, you can keep visiting and seeing a different building every time.
Sagrada Familia is Gaudi's unfinished work, started over 100 years ago and his sole obsession in the last years before his death. The unfinished building was projected for completion by 2026 to celebrate the centennial of Gaudi's death, although that date has been pushed back as a result of the pandemic. It is a representation of the Holy Trinity, and when completed, it will tower above all the rest of the buildings around it.
The reasons why the building is taking so long to complete is because it is financed by donations and by the ticket prices. Thanks to its popularity, resources have been piling and its final construction date was set a few years ago.
As the building is a consecrated Basilica, mass services is offered for free, but to visit it and go up the towers you will need a ticket that is for a specific day and time and should be bought in advance. We highly recommend going up one of the towers to fully admire its beauty. Get all the tips for visiting Sagrada Familia here.
Palau de la Musica Catalana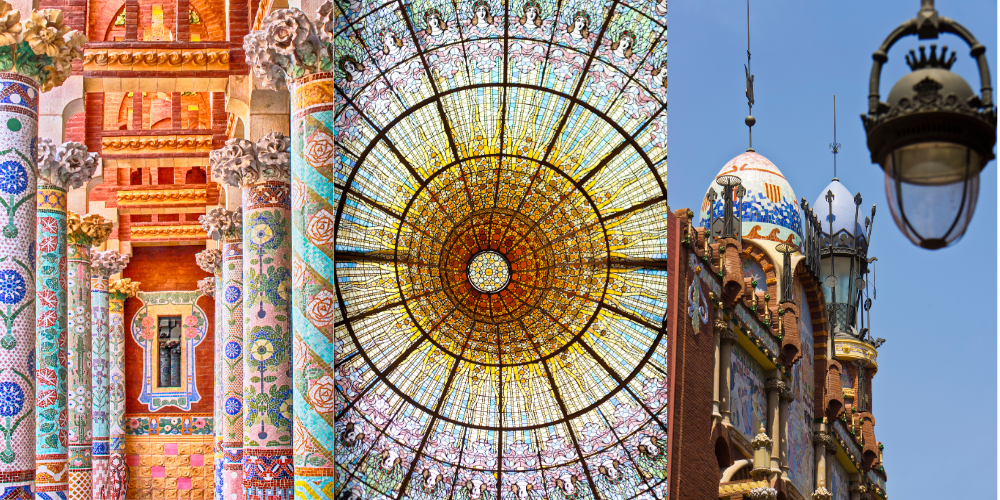 Palau de la Musica is one of our favorite buildings in the city and is also UNESCO-listed, though not as part of Gaudi's works. This Modernist Art Nouveau concert hall was designed by Lluís Domènech i Montaner and finalized in 1908.
The building is the headquarters of the Orfeó Català, a choral society, and it is best known for the stained glass skylight of the main auditorium which uses all the colors of the rainbow in a teardrop shape to let the sunlight in. It is simply stunning.
Insider tip: The cafeteria at the Palau offers daily set menus for just 12 euros per person with starter, main, dessert and drinks in a Modernist hall that is super beautiful.
Park Guell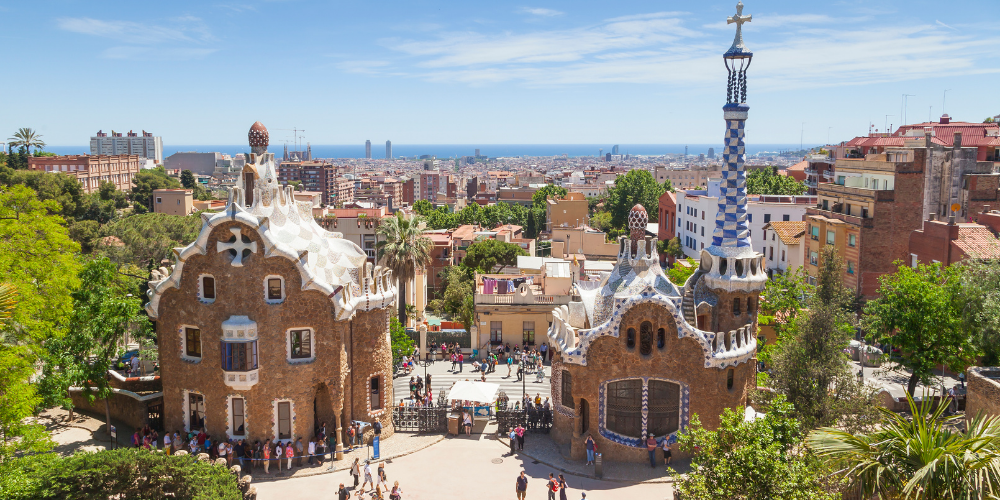 Park Guell is another of Gaudi's famous works and part of his UNESCO listing.
Perched up on the hill with magnificent views over the city and the sea, the Park was meant to be a part of the ambitious project of the Guell family to create a high quality of living residential project in the middle of nature.
While the residential project never got the interest required, the park was partially finished and is a beautiful place to see Gaudi's imagination at play.
Insider tip: The park is public and open but you need tickets to visit the conservation area (where the famous colorful balcony is) as the number of people there is limited to ensure the conservation of the fragile design.
La Pedrera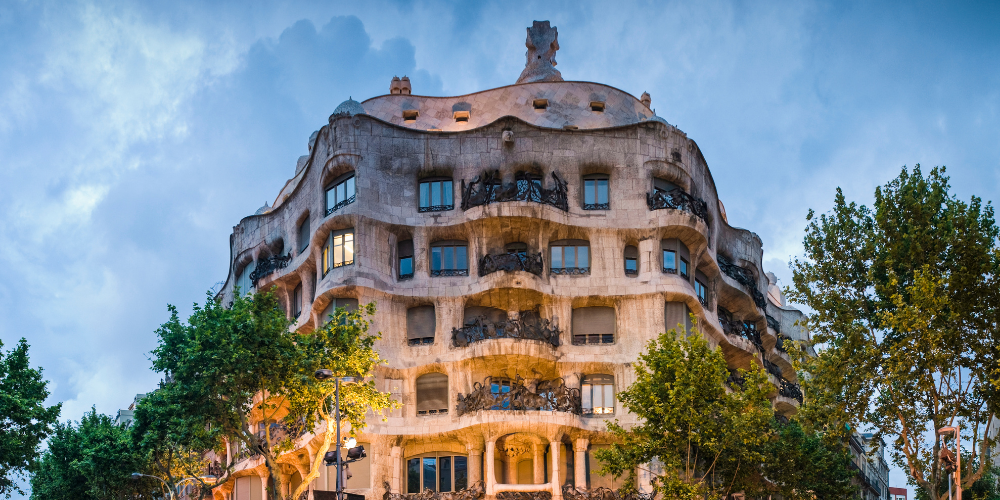 Translating as The Quarry but officially known as Casa Mila, for the family who commissioned it and lived on the first floor, La Pedrera is most famous for its rooftop chimneys and its undulating facade and is one of the later works by Gaudi.
Interestingly, people still live in the building as there are several flats with old rentals at nominal prices, but the majority of the building is occupied by offices of the Foundation that today manages it, or are open floors for the public to visit.
Insider tips: In the summer months, jazz and other types of concerts are offered on the rooftop of La Pedrera to a small audience.
The Cathedral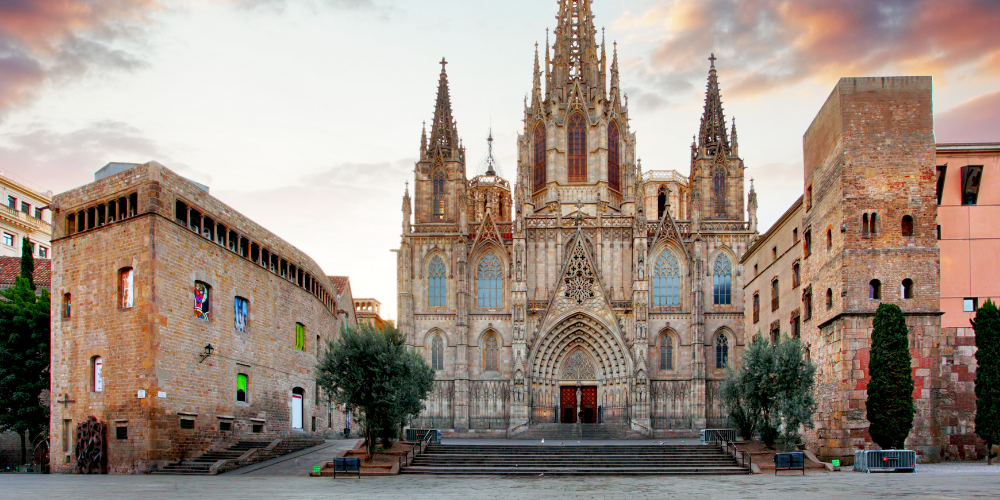 Barcelona's Cathedral is a stunning building constructed over centuries but with a facade that is primarily in the Gothic style.
Located at the center of the Gothic Quarter, and surrounded by a pedestrian-only zone, the complex includes the cloisters and several surrounding buildings. You can visit the complex for a small fee or attend mass. During service, the main church area is closed to visitors so I recommend you visit outside of those times.
Insider tip: You can climb you way up to the rooftop of the Cathedral for great views of the Gothic Quarter.
When visiting, don't miss the chance to explore the cloisters, you'll feel as if you stepped into the Catalan countryside without leaving the city. Look out for the 13 white geese that live in the cloisters, they are there to honor Sta. Eulalia, co-patron saint of Barcelona, who dies in martyrdom.
Gothic Quarter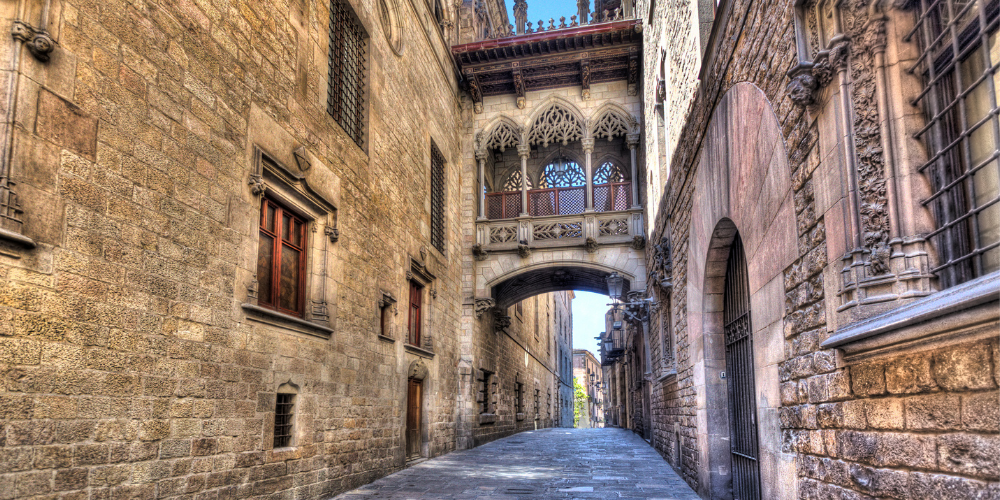 Barcelona's famous Gothic Quarter is the heart of the city. Entirely pedestrian and often cobblestoned, the narrow alleys around the Cathedral and what used to be Ancient Barcino are full of magic.
Start at the Cathedral and wander the area between La Rambla and Via Laietana and all the way to the port. Get lost in the labyrinth of back streets, narrow passageways and tunnels, every store, every building and ever corner has a story to tell.
Look up when you walk under the Pont del Bisbe bridge, on your way from the Cathedral to Placa St. Jaume, look out for the recently discovered remains of the old Roman aqueduct and simply take it all in.
Step into the headquarters of the Associacio Excursionista de Catalunya to find the remains of the Temple of Augustus that once stood in the middle of Roman Barcino. To see what the ancient city looked like, descend underground to the Museum of Barcelona where the you will find the streets, houses, shops and more that were covered by layers of the city.
Virtual tour of Catalonia
What better way to plan a trip and get inspired than by seeing it live through the eyes of other women.
In this section you will find 5 videos that were streamed live in the group and presented by over 20 Catalan tourism professionals most of whom are also solo female travelers.
Click on the image to watch the video!
How to plan a trip to Catalonia
Learn all about Catalonia, our traditions, our food, the popular places to visit and the unknown ones directly from Catalan solo female travelers and the team at the Catalan Tourist Board.
Bonus: Live tour of Park Guell
---
Barcelona's best UNESCO sites
Explore 3 of the best known UNESCO sites in Barcelona: Casa Batllo, Sagrada Familia and La Pedrera and 2 lesser known UNESCO sites: Hospital de Sant Pau and Casa Vicens privately, and closed doors, with a local female guide, just for us!
Bonus: Need a guide in Barcelona? Contact Ariadna here.
---
Tarragona, Costa Daurada, Terres de l'Ebre and the Pyrenees
Costa Daurada beaches, winelands and UNESCO-listed Roman city of Tarraco.
Then we go to the Ebre Delta and the mountains of the Pyrenees for adventure and adrenaline-pumping activities.
---
Catalan food & wine
Learn about Catalan food through a visit of La Boqueria market.
Prepare two of the easiest and healthiest Catalan dishes and then take a tour of Familia Torres Wines and learn how to taste wines and make pa amb tomaquet.
---
Girona & Costa Brava
Explore Game of Thrones famous Girona city with its well preserved Jewish Quarter, its colorful river houses and the annual Temps de Flors (flower festival) live.
Then learn about the volcanic area of La Garrotxa and the Medieval villages of Costa Brava. We end in the beaches of Costa Brava and its quaint fishing villages.
How to plan a trip to Barcelona and Catalonia
Below are some of the practicalities of traveling around Barcelona and Catalonia and tips for organizing your trip.
How to get to Catalonia
There are two main airports you can land at, the Barcelona Aeroport del Prat airport which is 20min from Barcelona and connects with major airports worldwide, or the international airport in Girona where several European low-cost airlines fly. If you land in Girona, you'll be able to take the bus to Barcelona.
If you are in France, the option to drive to Barcelona is also there. The city is about 1.5h drive from the border via one of the major highways in Europe.
How to get around Catalonia
We've created the below table to help you understand distances between the main tourist attractions in Catalonia.

The easiest form of transportation is a rental car. Roads are great and will take you to all the remote corners of the territory. However, if you do not have a driving license or wish to drive, Catalonia is well connected by a network of trains and buses.
Trains are operated by Renfe and buses are privately operated by various companies. A quick Google search will show you all the bus companies serving the place you want to reach. Or you can use Rome2Rio to surface all the options available.
Insider tip: Don't underestimate the driving time between places, the physical distance may not tell you much about how long a journey takes. For example, in the table above with the distances between the main places in Catalonia, you will notice that Siurana is only 109km from Sitges, yet that drive took me around 2h because the first few kilometers are on a single lane narrow mountain road that requires you to drive slowly, until you reach the highway.
If you don't drive and want to visit some of the farther away places or those which are served by buses, we recommend joining a day tour instead, they will be cheaper and have it all done for you so you can make the most of your day. We always use and recommend GetYourGuide for Catalonia.
Best time to visit Catalonia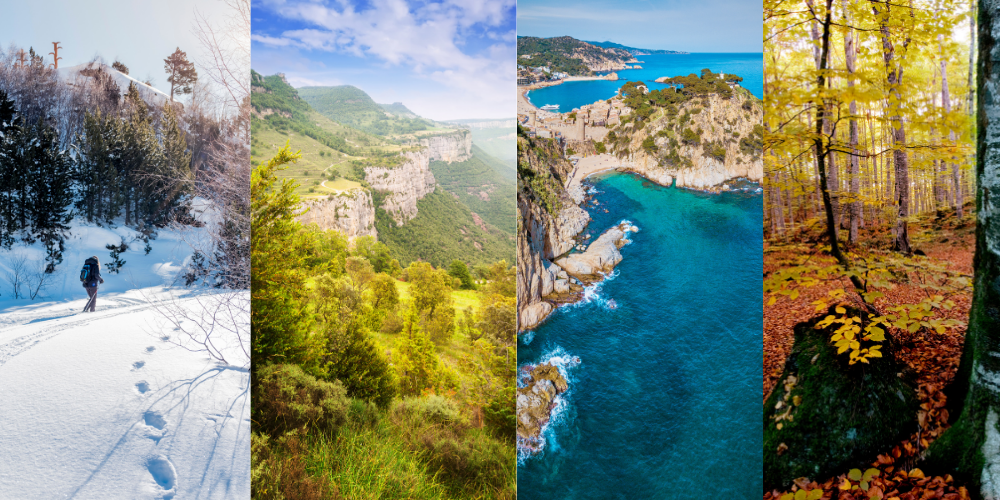 Catalonia is a year round destination that enjoys mild temperatures and sunny blue skies in the winter and hot and long days in the summer.
Because it is such a popular destination, we do recommend favoring the shoulder months of May, June, September and October when life is back to normal for Catalans and tourist numbers decrease.
You will find less crowds, will mingle with locals rather than tourists and will still have great weather. If you are keen on the beach, September is our favorite month.
Skiing in Catalonia is best in January and February, with the months of December and March seeing varying degrees of quality snow in recent years as a result of global warming.
One of the best ways to experience Catalonia is by coming during one of the many festivals and celebration, check out the calendar here.
How many days to spend in Catalonia
The short answer is, as many as you can get!
There is a lot to see and do in Catalonia, as you will see in this article, so there is never a risk of getting bored. Although Catalonia appears to be small, distances are long and once you leave the main cities, smaller roads cross towns and take time.
If you are just visiting Barcelona, you can easily fill 4 days with just the main sights and then spend a few more days with some day trips to places nearby like the wine region, Montserrat or Sitges to make it a full week.
If you have 2 weeks and your own car, you can probably visit most of the places mentioned in this article. or take it easy and enjoy Catalonia on foot by hiking the many coastal paths and the natural parks.
Insider tip: If you are looking to go on a road trip, The Grand Tour of Catalonia website is a great place to check out routes. They have mapped a 2-week road trip that takes you to all the main sites in Catalonia and you can collect stamps of the places visited.
Itineraries for Catalonia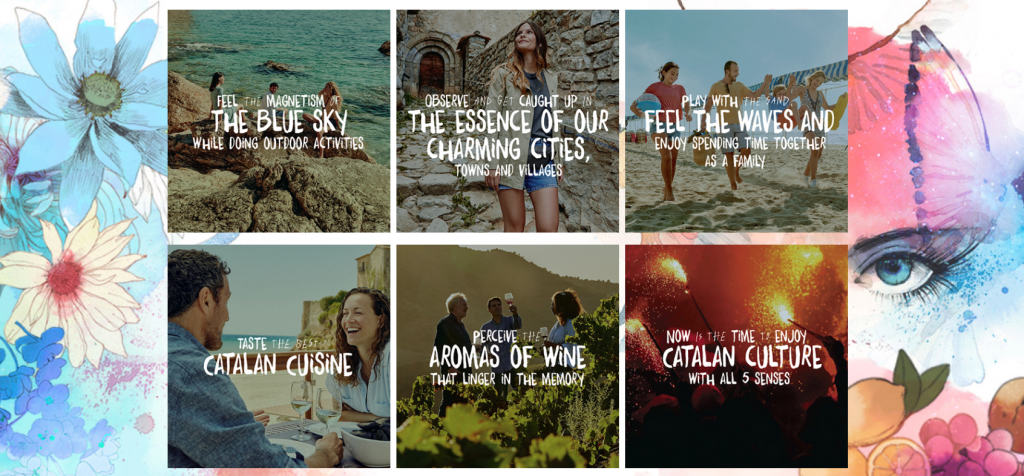 We recommend that you decide on a starting point based on the international airport you will be arriving at (Girona or Barcelona ), and either explore the city and take day trips or drive around, depending on whether you want to rent a car and if this is your first trip.
Still unsure about where to start? We don't blame you. Here are a few high level itineraries that you could develop further with the help of this page and on this page you will find lots of ideas for itineraries based on how long you have.
Long weekend – Barcelona + Montserrat
Day 1: Barcelona
Day 2: Montserrat day tour
Day 3: Barcelona
Long weekend – Barcelona + Beach
Day 1: Barcelona
Day 2: Sitges
Day 3: Barcelona
1 week – Barcelona + Girona – Costa Brava
Day 1-2: Barcelona
Day 3: Girona
Day 4: Figueres, Cadaques, Roses
Day 5: Empuriabrava, Empuries, Begur
Day 6: Calella de Palafrugell, Palamos
Day 7: Tossa de mar, Barcelona
Day 8: Barcelona
*Needs a car.
Long weekend – Barcelona + wineries
Day 1: Barcelona
Day 2: Wine and cava tour
Day 3: Barcelona
Long weekend – Barcelona + quaint villages
Day 1: Barcelona
Day 2: Besalu, Castellfollit
Day 3: Barcelona
1 week – Barcelona + Girona – La Garrotxa
Day 1-2: Barcelona
Day 3: Montserrat
Day 4: Girona
Day 5: Banyoles, Besalu, Castellfollit
Day 6: Olot, Sta Margarida Volcano, Volcanoes Museum
Day 7: La Fageda d'en Jorda, Santa Pau, Rupit i Pruit
Day 8: Barcelona
*Needs a car.