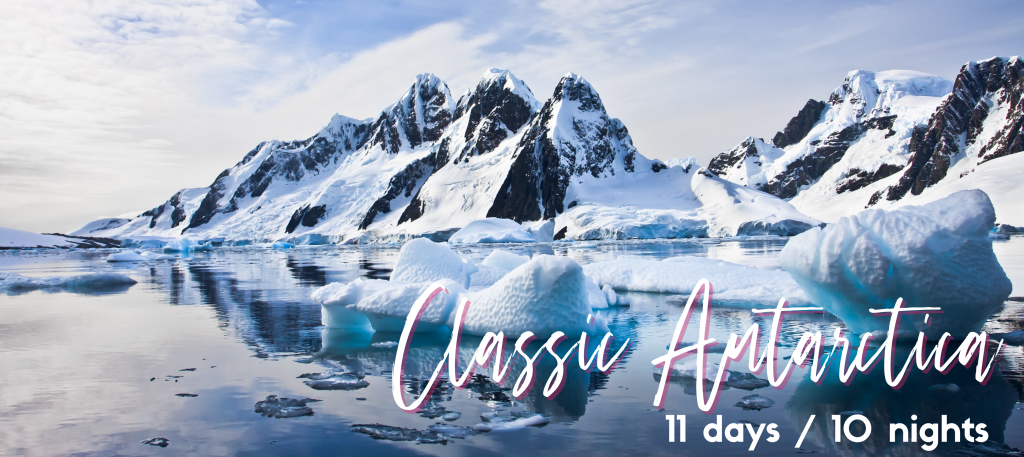 11 Days Antarctic Explorer – Discovering the 7th continent with Quark Expeditions
Zodiac Excursions – Hiking on Clean Snow – Penguins & Seals – Large Undisturbed Icebergs – Golden Hour – Orcas
A once in a lifetime journey to the 7th continent early in the season to explore majestic icebergs, untouched landscapes, incredible sunsets and sunrises and beautiful wildlife on a new, small, low-impact, all-balcony premium expedition ship.
Highlights: 4 days on Antarctica | Zodiac excursions | Hiking on untouched parts of the peninsula | Polar plunge | Penguins mating | Golden hour for photography | Pristine icebergs | Seals | Premium sustainable ship
No single supplements* | Photo journal | Premium ship & cabins
Departure dates: 19 to 29 November, 2022
Maximum number of passengers: 172
Exclusive: Preferential rates + $150 onboard credit
*Prices per person, we pair you with another solo traveler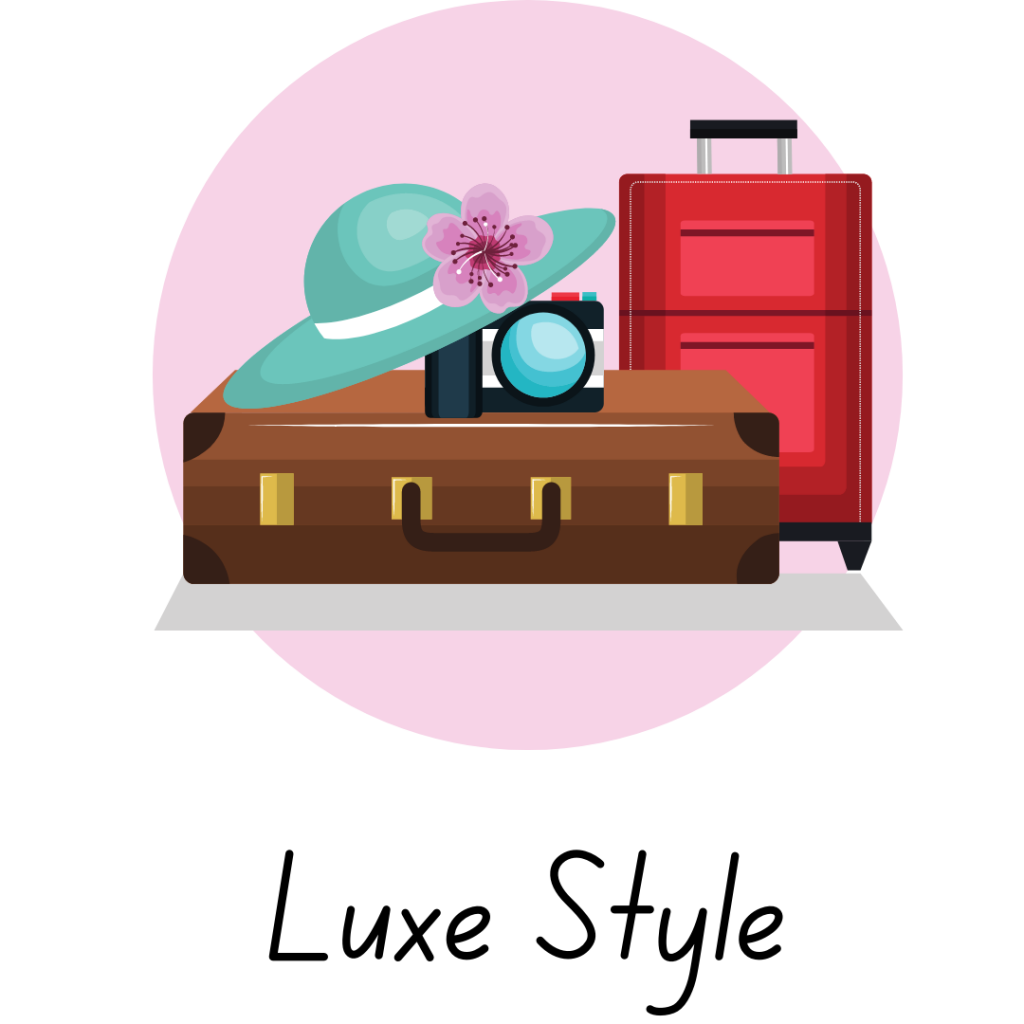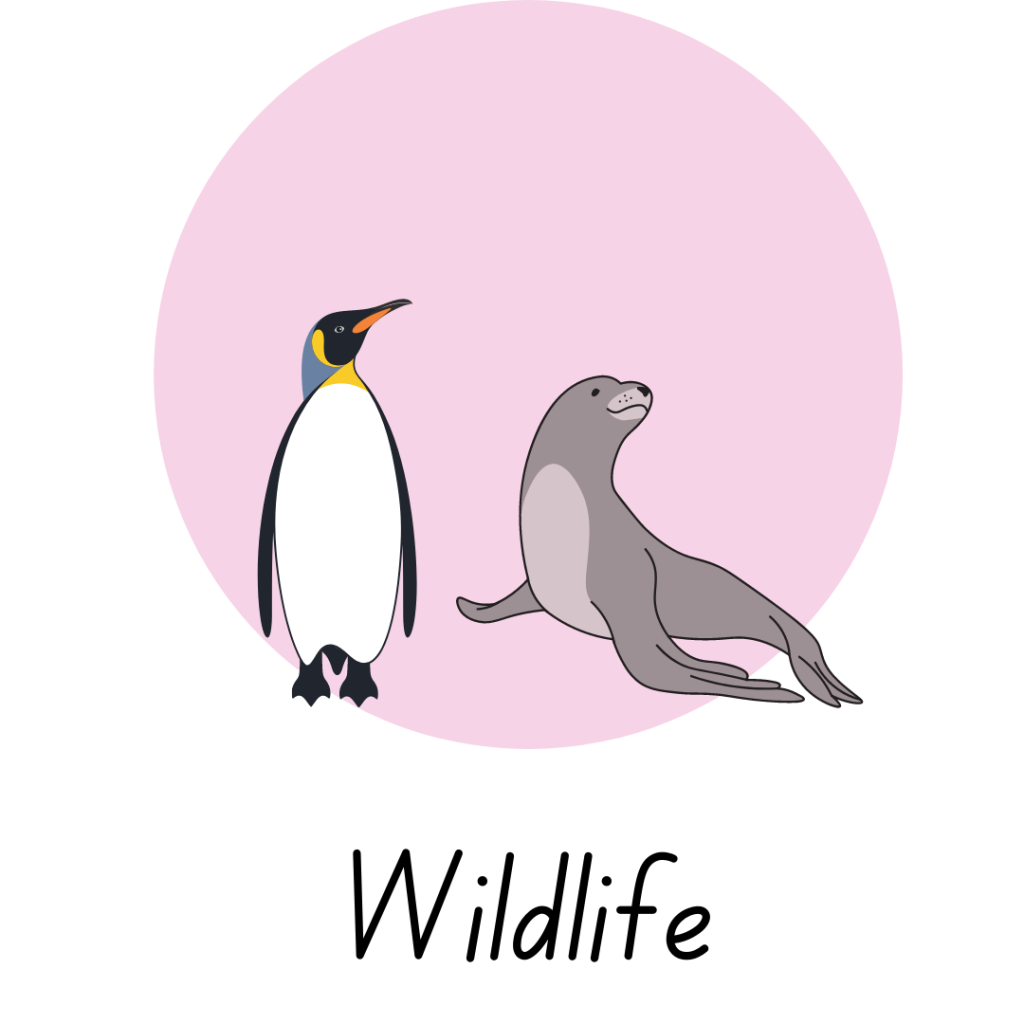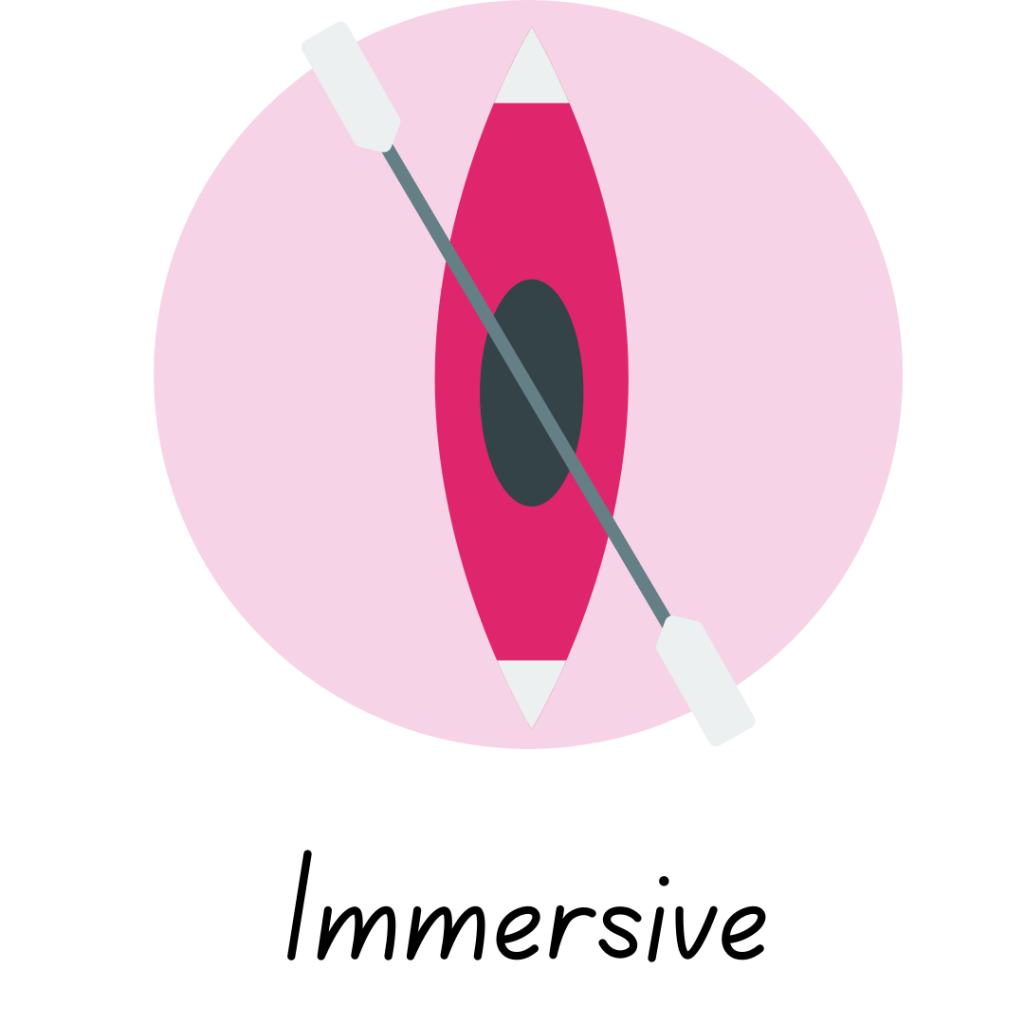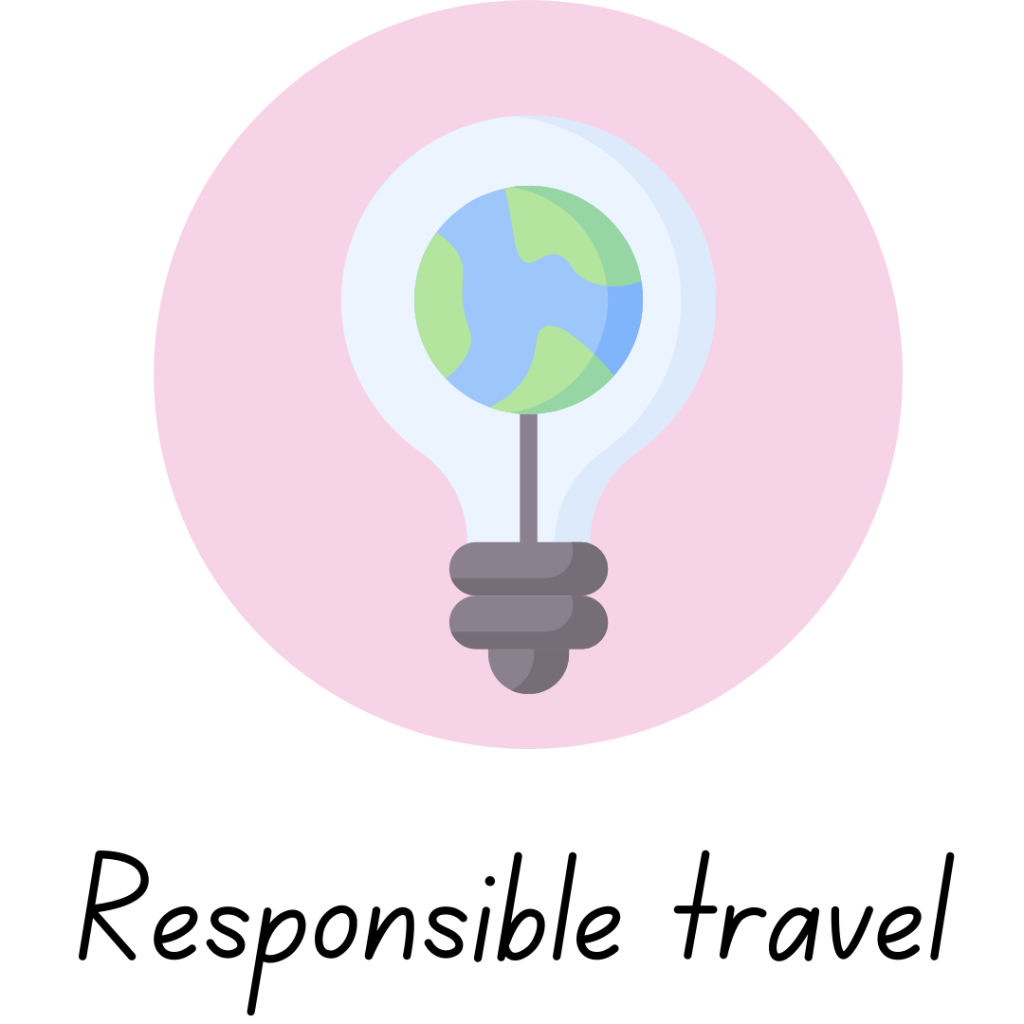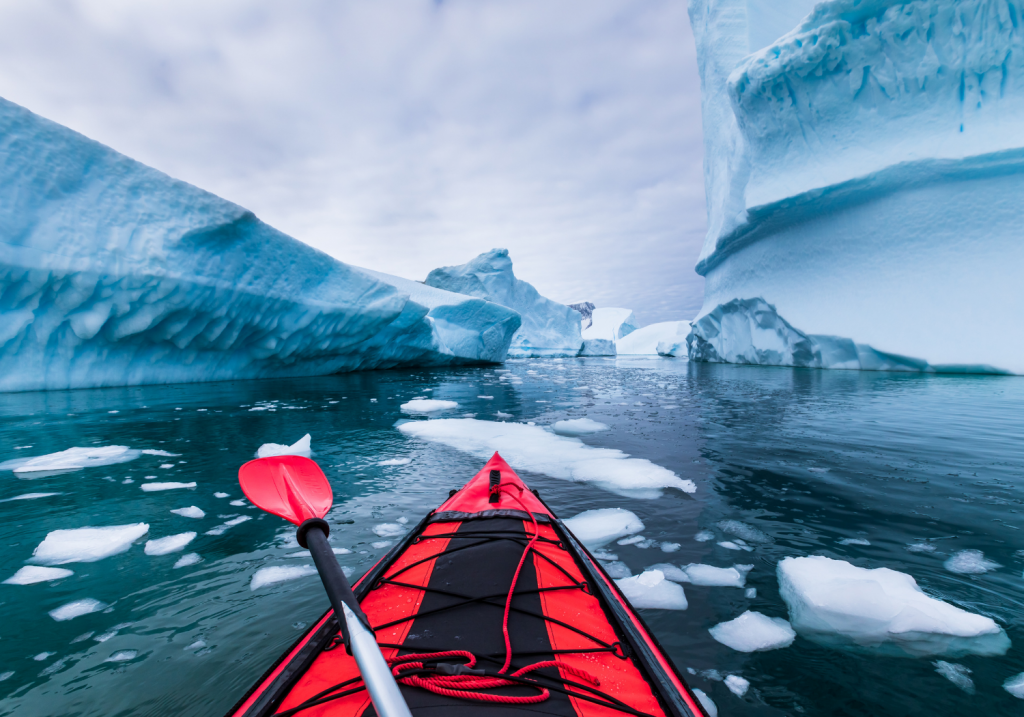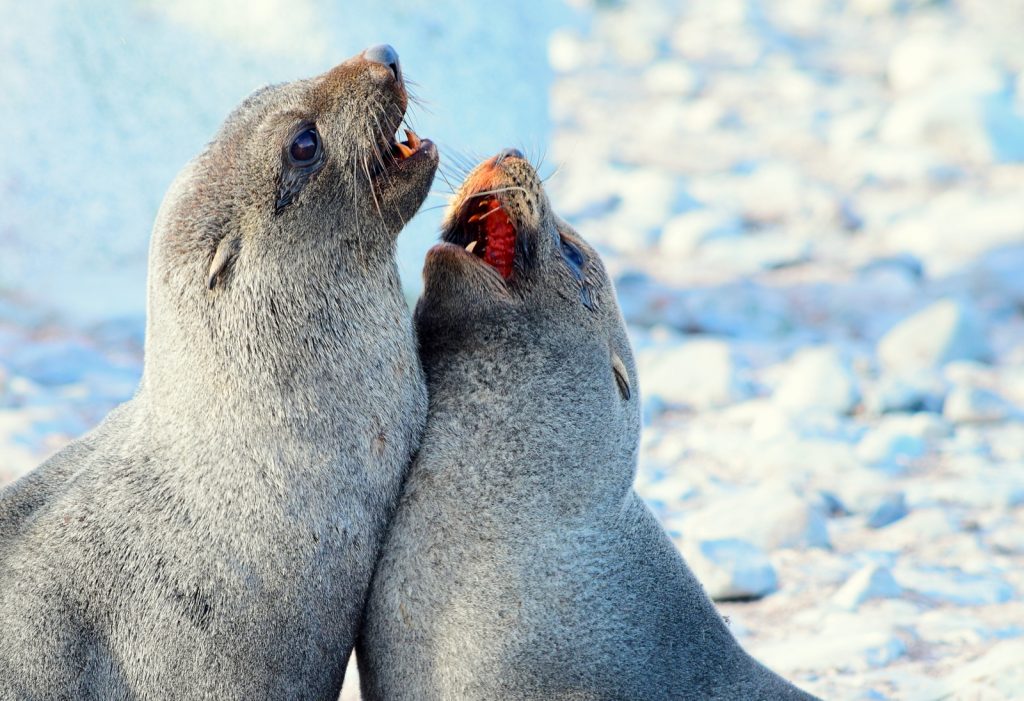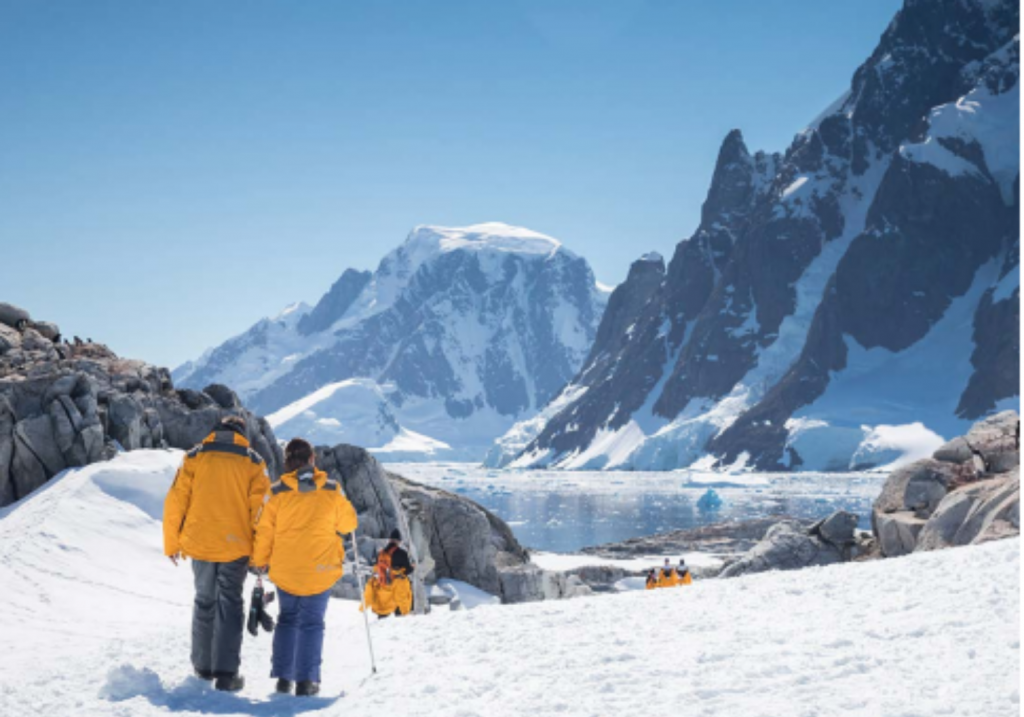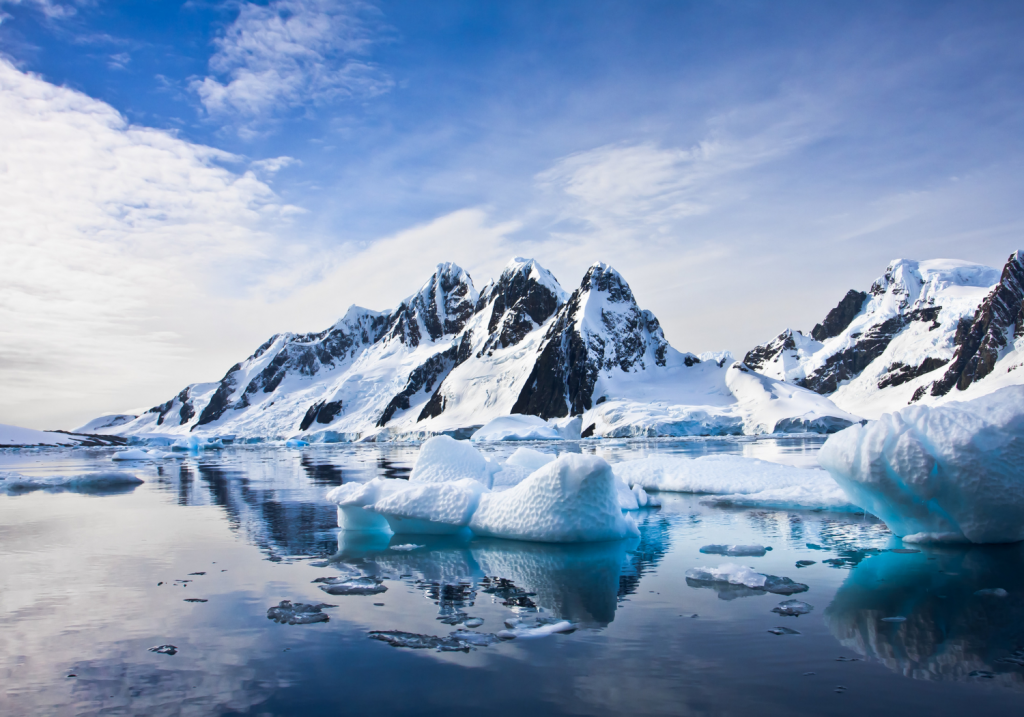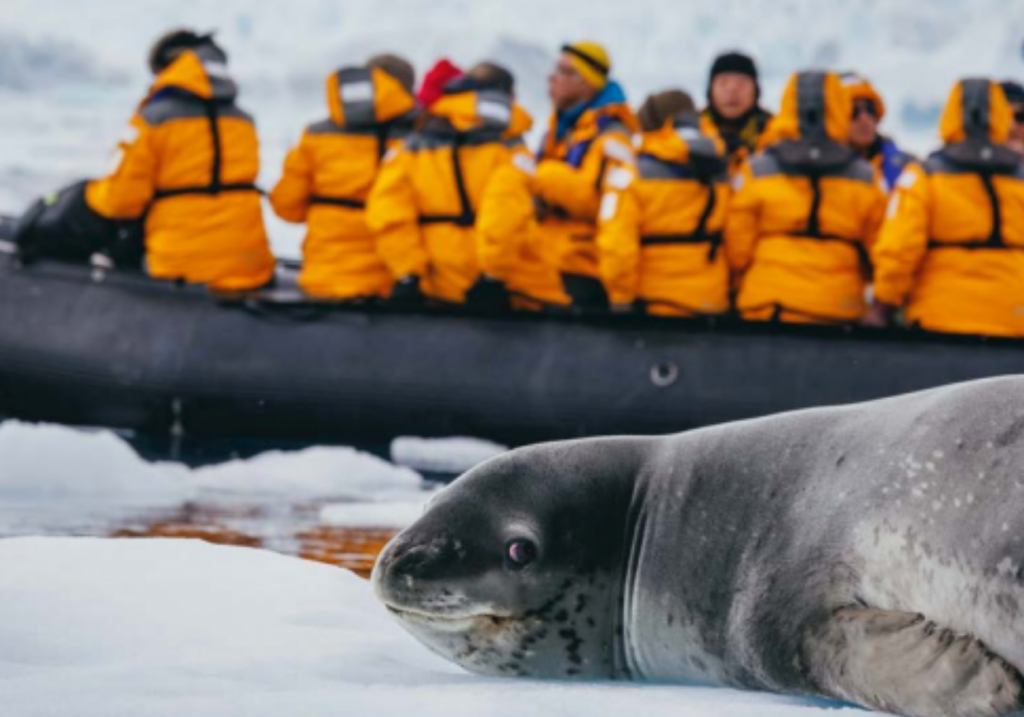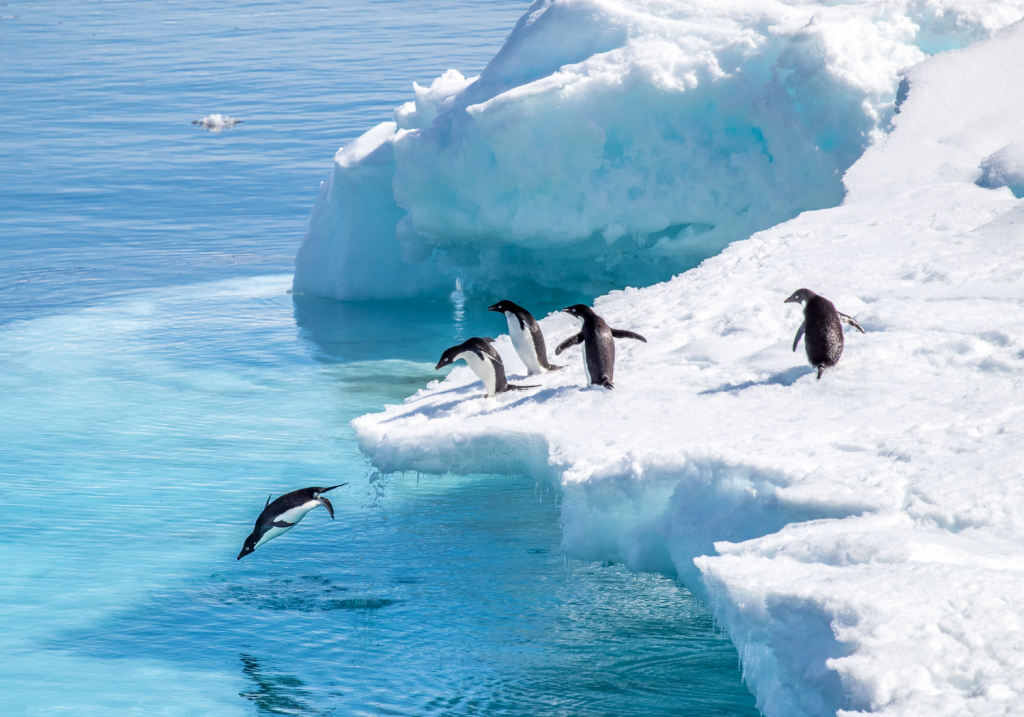 Jump straight to: The ship | The itinerary | Why Quark Expeditions | Cabins & prices | Why book via SFT | How to book | FAQs
Trip Overview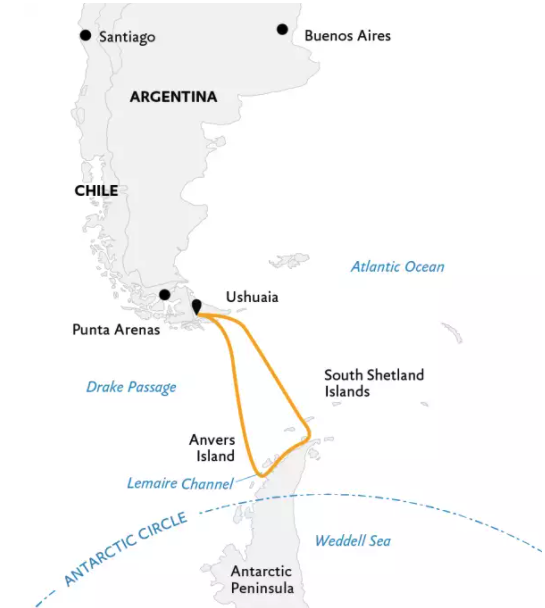 Day 1 – Arrival in Ushuaia
Day 2 – Embarkation
Day 3 & 4 – Drake Passage
Day 5 to 8 – Shore excursions on South Shetland Islands and Antarctic Peninsula
Day 9 & 10 – Drake Passage
Day 11 – Disembarkation
What we will see &
🌅 Golden hour photography, sunsets and sunrises
❄️ Pristine large icebergs that haven't melted or been affected by wildlife
🦭 Seals returning and basking in the sun
🐧 Penguins mating and building nests
⛺ Possibility of camping
Expedition ship: World Explorer
We have selected this particular departure from Quark Expeditions because of the ship, World Explorer, an uber-new (2019) and modern small expedition ship that incorporates spacious rooms, walk-out balconies, full bathrooms, modern facilities and sustainability practices such as waste management and fuel consumption reduction.
It is also a fabulous ship with outdoor pools and fabulous cabins, a real treat at a very affordable price point!
Specs
Number of passengers: 172
Crew: 130
Length: 126 meter
Modern and sustainable ship designed with the environment in mind.
Feature highlights
L'Occitane Spa & Sauna
Outdoor pool & running track
Wrap-around observation deck
All cabins & suites have balconies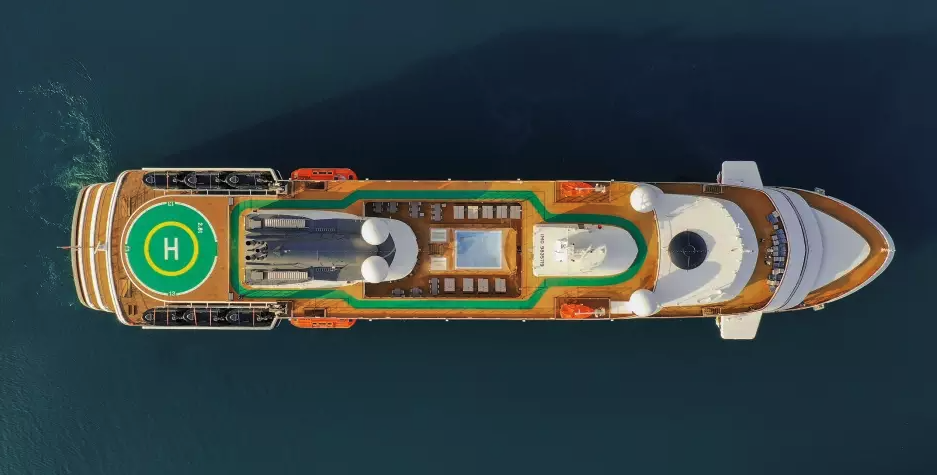 World Explorer has several outdoor spaces to enjoy the trip. A wrap-around deck, an outdoor deck at the front, an outdoor heated swimming pool and a running track will keep you fit while taking on the stunning landscapes of Antarctica, exercise has never been this exciting!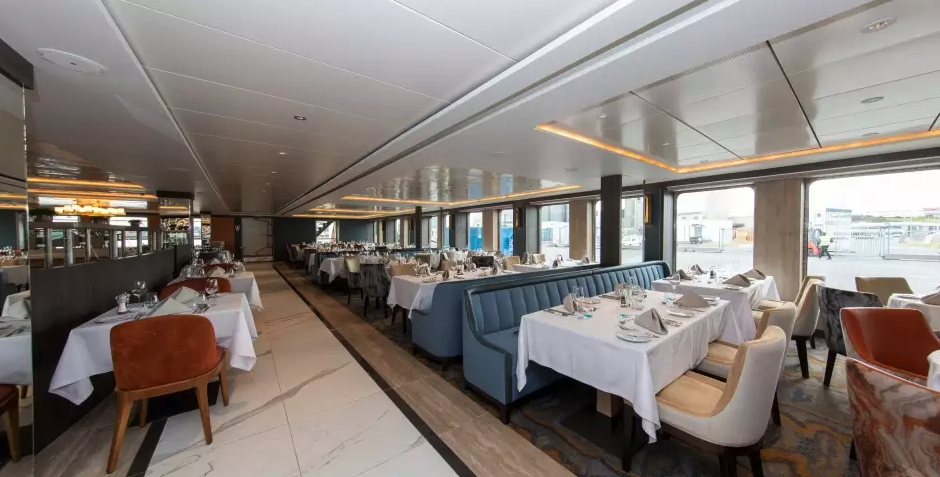 Restaurant
The restaurant where all meals are taken can accommodate all passengers at once.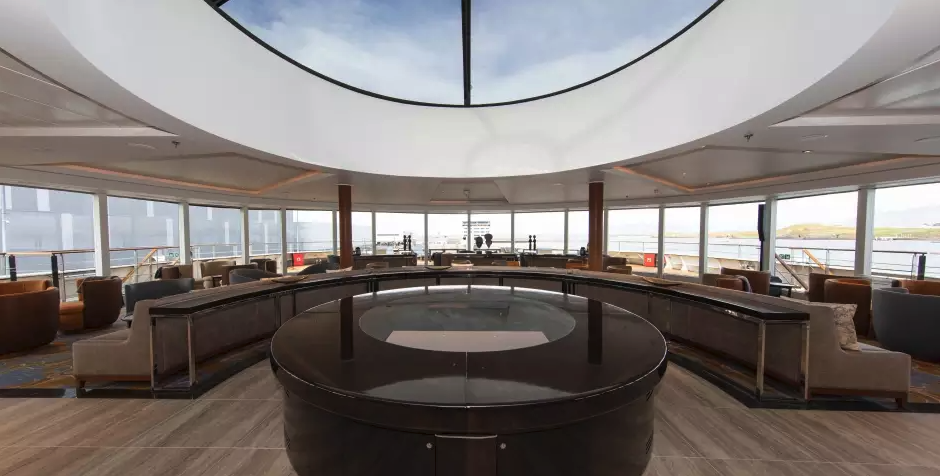 Observation deck
You can relax and take in all the landscapes around the ship from the warmth of the Observation deck.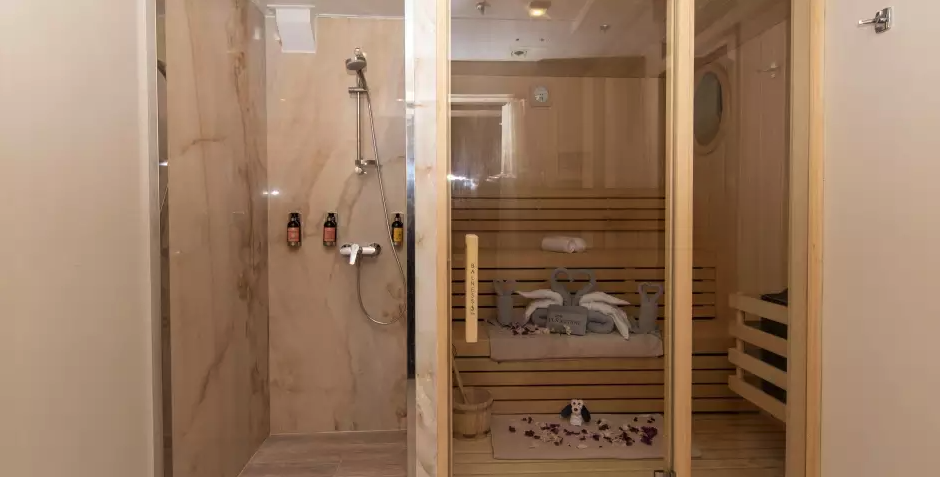 Sauna & Spa by L'Occitane
Pamper yourself with a visit to the spa or the sauna.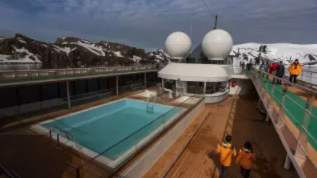 Outdoor pool
The upper deck of the World Explorer has a running track and an outdoor heated pool for extra ildungence.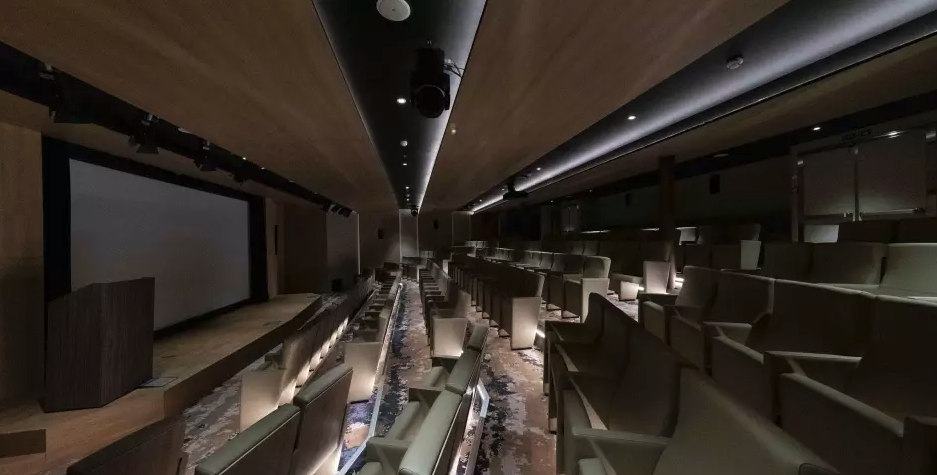 Lecture theatre
A program of lectures and presentations on Antarctica will be offered throughout the trip at the theatre.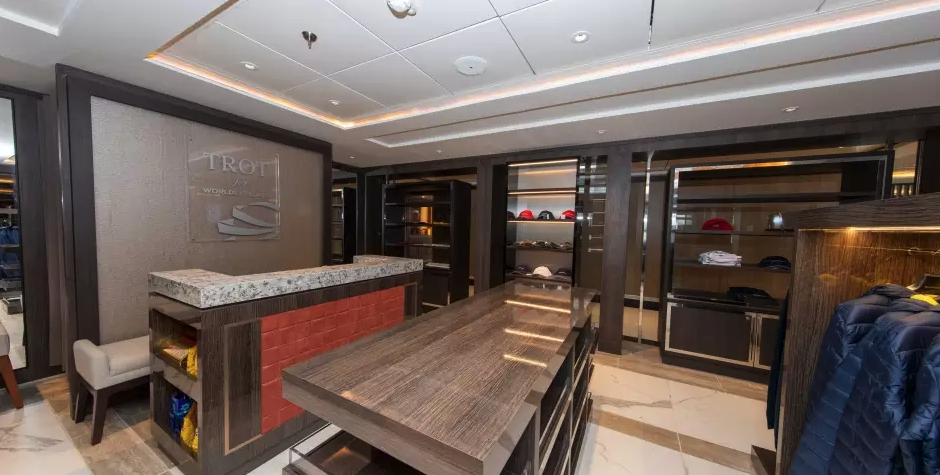 Polar boutique
Forgot something? Or maybe want to buy a souvenir for friends and family back home, the Polar Boutique has you covered.
Jump straight to: The ship | The itinerary | Why Quark Expeditions | Cabins & prices | Why book via SFT | How to book | FAQs
---
Detailed Itinerary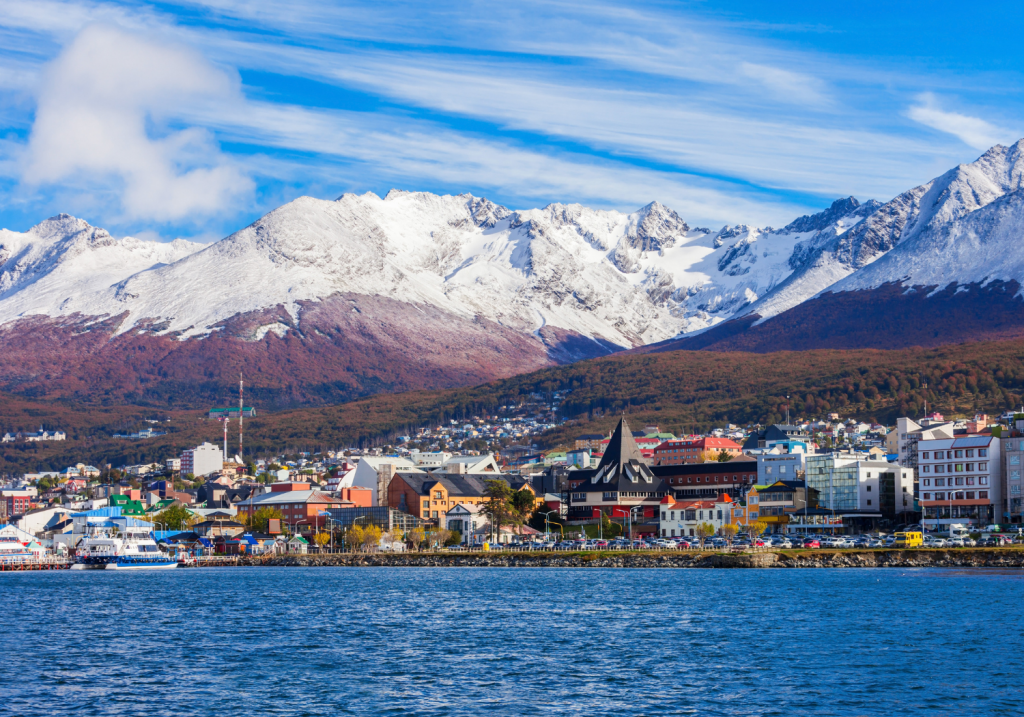 Day 1 : Arrival in Ushuaia
You will begin your journey in Ushuaia, a small but bustling port town at the tip of South America.
This Argentine town is an ideal gateway for you to explore the southern extent of Patagonia while preparing for your adventure ahead. Get active in the mountains or enjoy handcrafted chocolate at a café in town. We do encourage you to arrive a day or two before your expedition.
Inclusions: Airport pick up. Overnight at pre-expedition hotel.
---
Day 2 : Embarkation
Embarkation will occur in the late afternoon, usually around 4pm, after which your vessel will sail down the historic Beagle Channel, which transects the Tierra del Fuego archipelago in the extreme south of South America.
On the morning of Day 2, your luggage will be collected from the lobby of your hotel, transferred to the ship and stored in your cabin. You and your shipmates will meet at a designated location near the pier, and board the waiting buses for transfer to the ship.
Information about embarkation will be posted in your Ushuaia hotel and discussed during your optional pre-departure meeting on Day 1.
Expect an air of anticipation as you depart, the next time you see land, you'll be in the world's most southern continent!
Inclusions: Dinner onboard, transportation to the ship from pre-expedition hotel.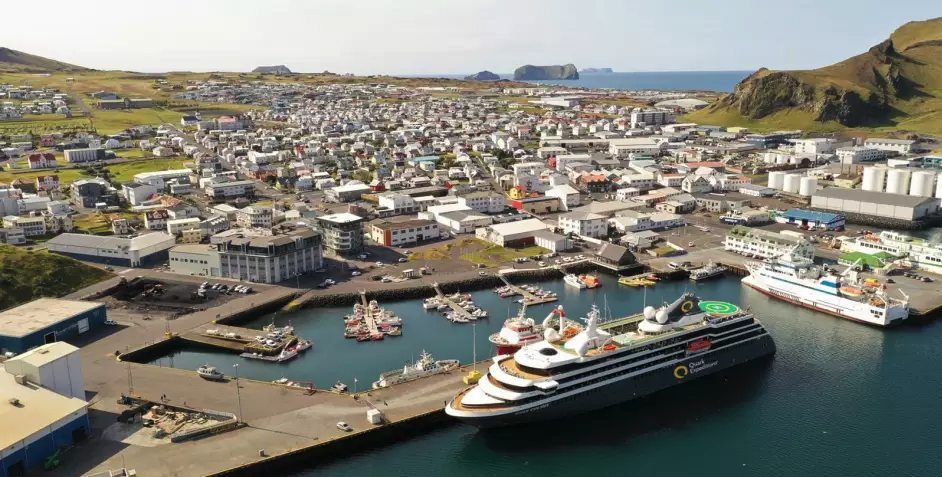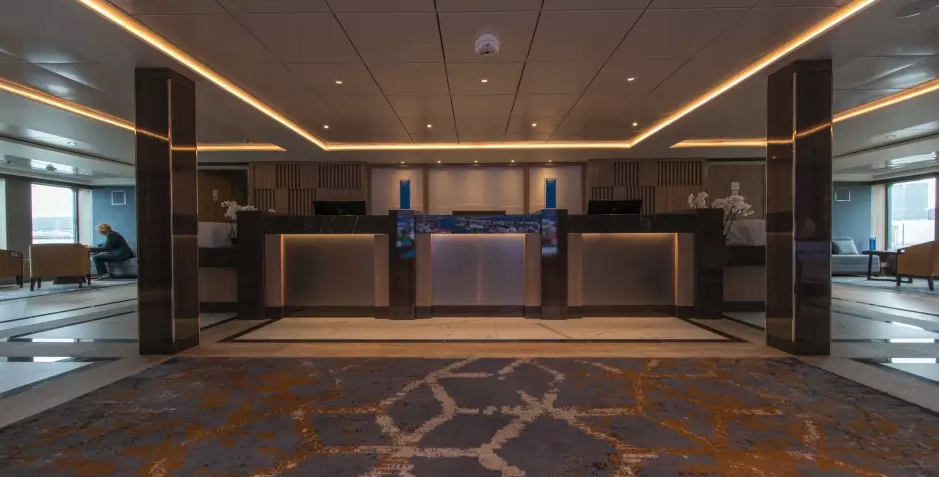 ---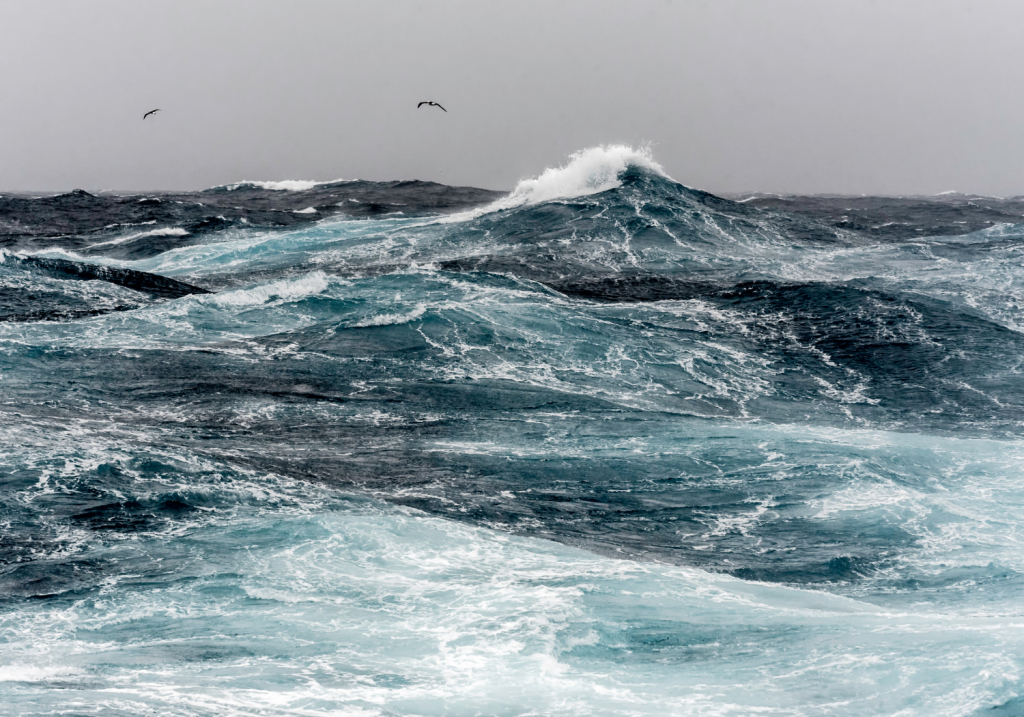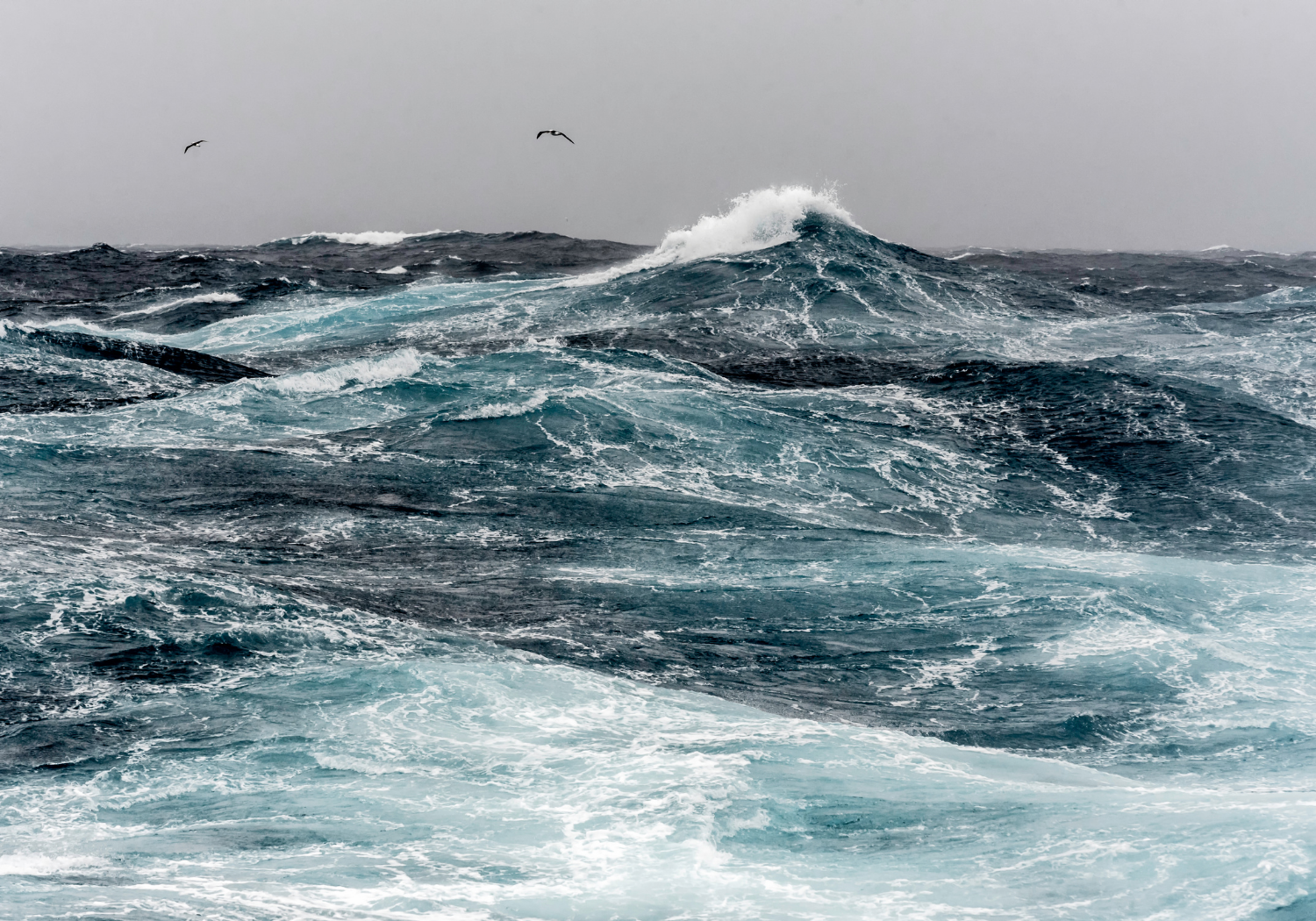 Days 3 & 4 : Drake Passage
Your days at sea are filled with presentations led by the Expedition Team who will prepare you for the wildlife, glaciology and history that will greet you upon your arrival. In between presentations, spend time on deck looking for wildlife or chatting with your shipmates over a drink at the bar.
Crossing the Drake Passage is a unique experience and whether we enjoy a Drake Lake (quiet waters) or a Drake Shake (rough seas) it will be a great time to get mentally ready for the trip. On the left you can see Meg's experience at the Drake Passage from her trip to Antarctica.
Inclusions: All meals and drinks, afternoon tea and cocktail hour (weather permitting). All presentations. and lectures. Overnight in your cabin.
---
Days 5 to 8 : South Shetland Islands and Antarctic Peninsula
The most common reaction upon reaching the White Continent is a sense of reverence and awe. The experience is beyond words, since few places are as untouched and enduring as Antarctica.
You will begin to appreciate why this region has long captivated the attention of explorers and travelers alike. Every time we visit Antarctica, we witness something new or unexpected, which means that your expedition will be unlike any other—creating a unique, personal experience.
Amid the serene silence of Antarctica, noisy interludes become indelible memories, such as penguins squabbling over prized pebbles, or the boom and crack of a calving glacier.
Keep an eye out for Weddell, fur, crabeater and leopard seals as well as curious whales, such as humpbacks, minkes, or perhaps orcas while on a Zodiac cruise. Each excursion will present a new collection of creatures to delight you and keep your camera busy.
Each day, you will take Zodiac excursions from the ship to explore local bays, channels and landing sites. Your Expedition Team will take care of you at each landing, whether you are hiking the Antarctic landscape, visiting a research station or consorting with chinstrap, Adélie and gentoo penguins, all of which can be found here or elephant seals (like the one on the video on the right). These are the included activities.
There are nearly 200 recognised sites in the Antarctic Peninsula and South Shetlands and the places mentioned above may be changed to others equally as interesting.
Hiking
Hiking in Antarctica is free-form and supervised by our expert staff, who set out a perimeter or paths at each landing site within which you are free to explore. While you hike, staff will be available to enhance your experience by answering questions about the wildlife, history and geography of the area. Walking poles are provided at each landing for your convenience. As there are a limited number of poles available, please bring your own if you require them on every landing. Some landing sites will offer more demanding terrain options than others.
Polar plunge
This rite of passage, scheduled only once per expedition, gives you the chance to jump safely into the bracing Antarctic waters under the watchful eye of our staff, and just about every single camera on board!
Zodiac excursions
Zodiacs are the workhorses of polar expeditions, taking you to places the ships can't access, allowing you to reach remote shorelines, explore shallow inlets and search for unique wildlife. Expedition staff make stepping in and out of them safe and comfortable, and your Zodiac drivers will provide active interpretation, making the landscape come even more alive.
Inclusions: On shore landings, zodiac excursions, polar plunge, presentations and lectures onboard. All meals, drinks, afternoon tea and cocktail hour. Overnight in your cabin.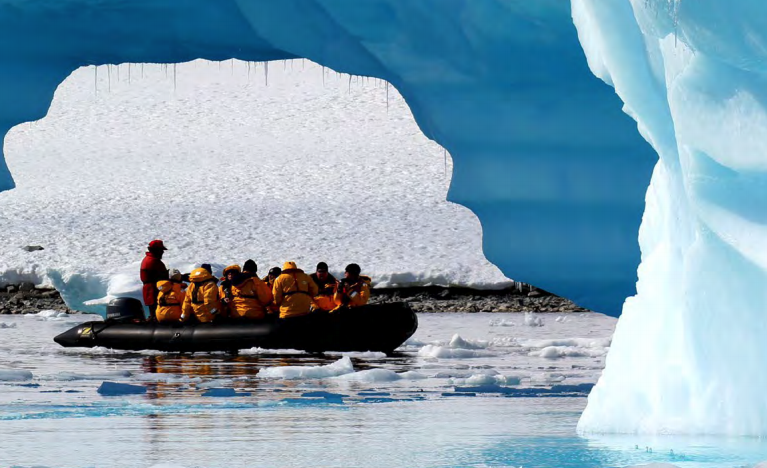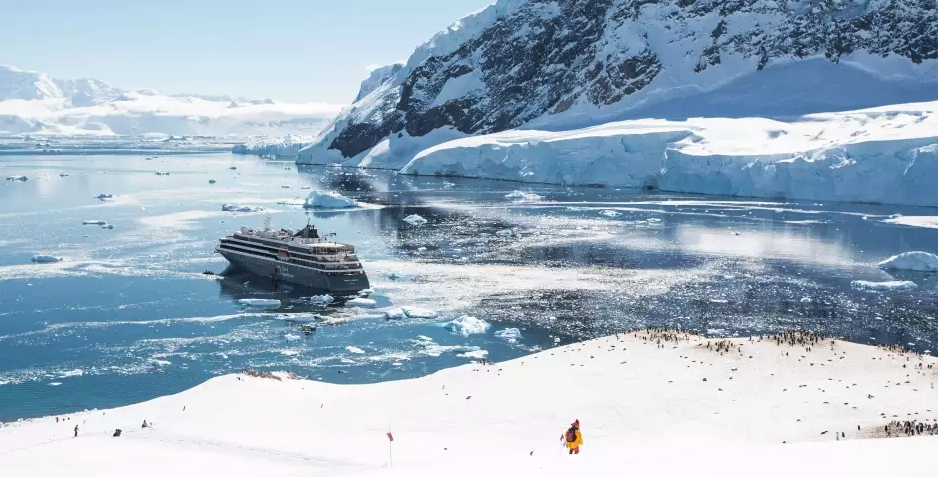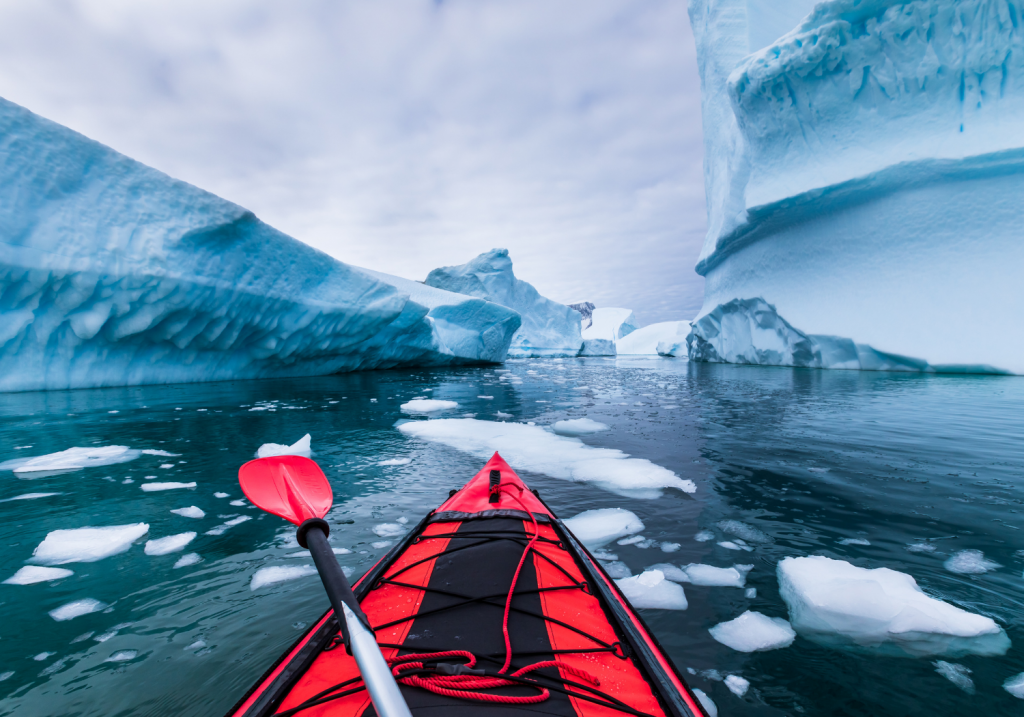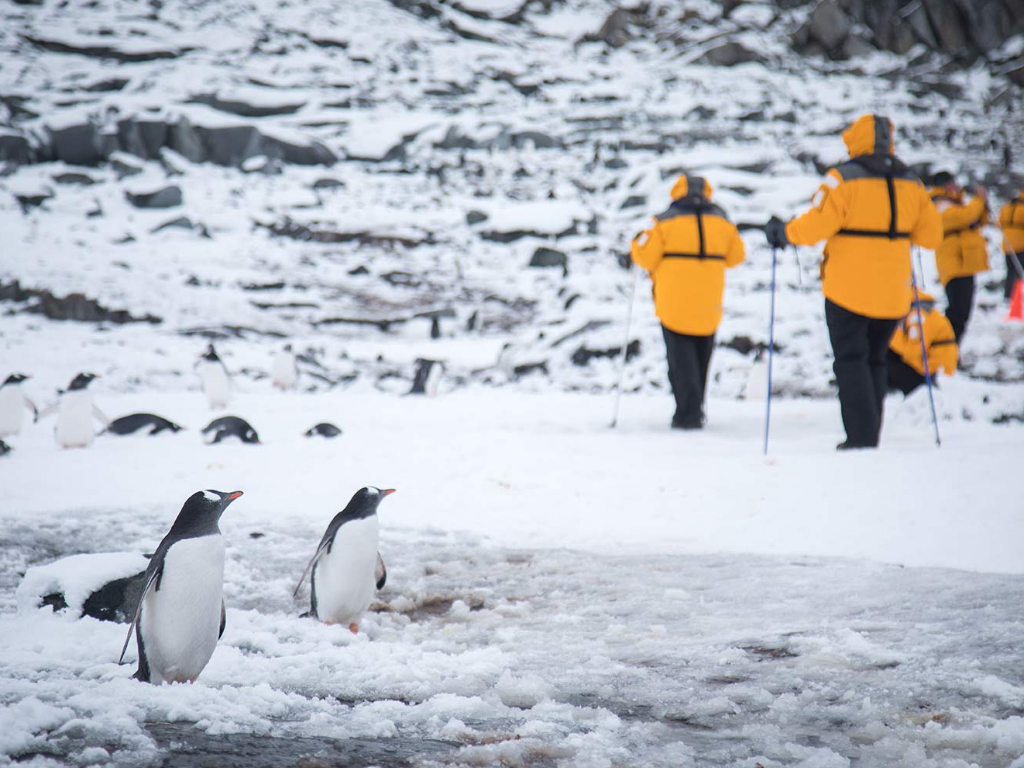 Optional activities
On this trips, the below activities are available as optional. There are very few spots available for each, pre-book early to avoid disappointment.
Camping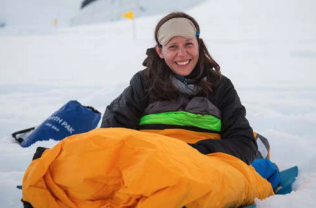 Camping on Antarctica – dig your own cozy bed and warm sleeping bas will be provided.
Stand-up paddle board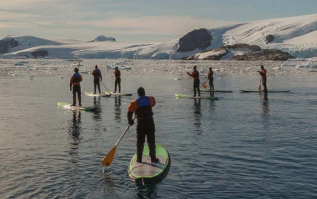 Stand-up paddle boarding, gets you closest to nature. Dry suits provided.
Paddle excursion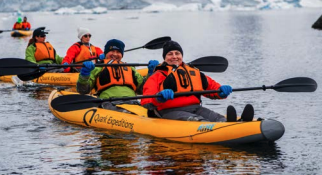 Paddle excursions, for those keen to go out kayaking once. Less physical exercise than the sea kayaking option.
Sea kayaking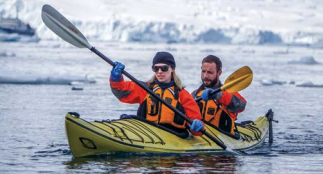 Sea kayaking program, with various outings as
an alternative to shore landings or Zodiac cruises.
---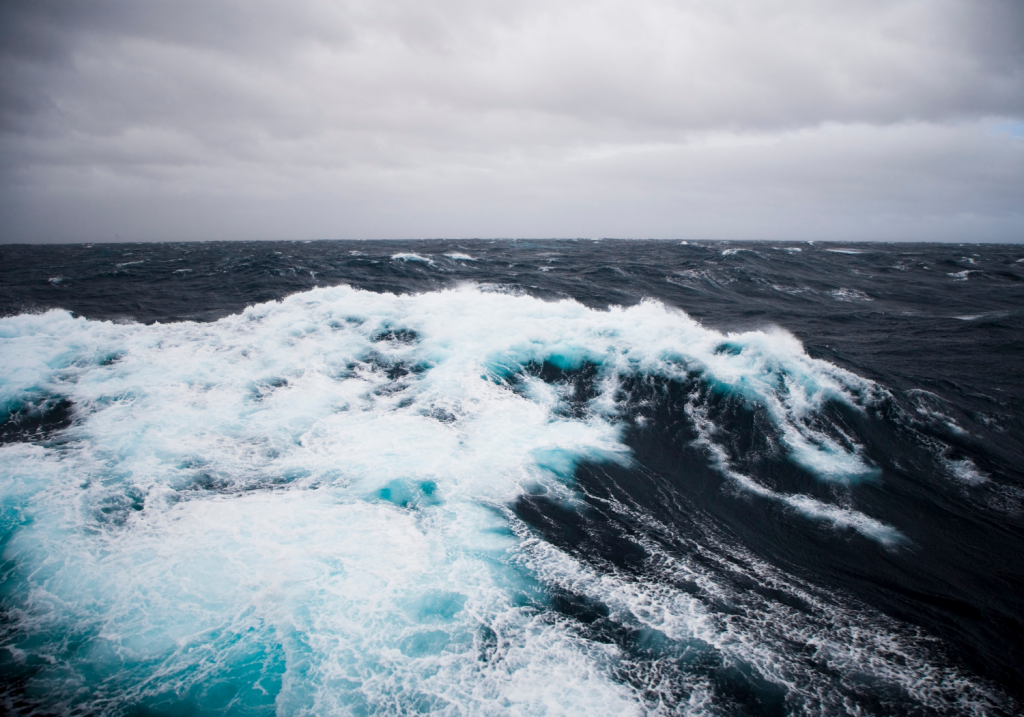 Days 9 & 10 : Drake Passange
The journey back across the Drake Passage provides final opportunities to enjoy the crisp Antarctic air.

Spend time on the deck, watching for seabirds and scouting for whales, enjoy presentations by the Expedition Team and celebrate the experiences shared exploring Antarctica.
Inclusions: Beak, lunch and dinner onboard, lectures and presentations in the theatre. Overnight in your chosen cabin.
---
Day 11 : Disembark in Ushuaia
You will arrive in Ushuaia in the morning, which allows for you to continue your adventure onward or catch your flights home.
Your ship is scheduled to arrive at the pier in Ushuaia, usually between 7am and 8am. Once the ship has docked, you will bid farewell to your Expedition Team and shipmates before completing your disembarkation. The process takes about an hour.
Weather conditions can always change arrival times, and airline schedule changes have also been known to occur in Argentina.
Please book your flight home from Ushuaia to depart as late in the day as possible or at a date after the end of your expedition. If you have booked a flight that departs before 12pm on the date that your expedition ends, you will be at risk of missing your flight.
Quark Expeditions staff in Ushuaia will reconfirm your domestic flight 48 hours prior to disembarkation, provided you give your information to our team ahead of time.
Inclusions: Breakfast onboard. Transfer to the airport or luggage storage facility which opens until 6pm. You will need to arrange your own transfer to the airport if you do not take advantage of the included transfer or if you are leaving Ushuaia after the disembarkation day.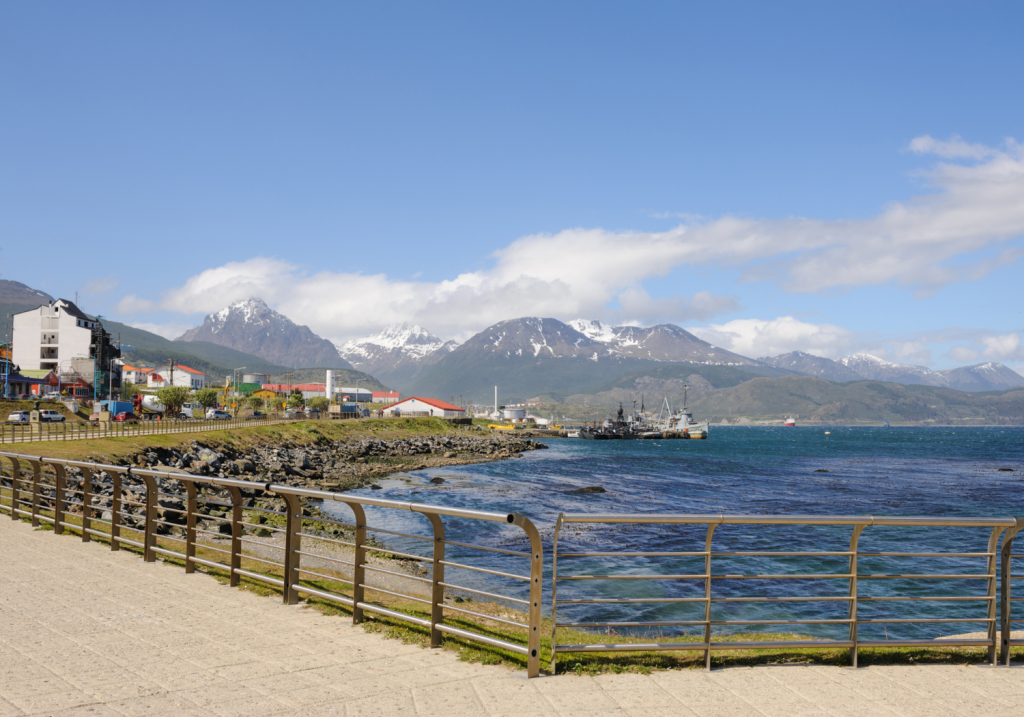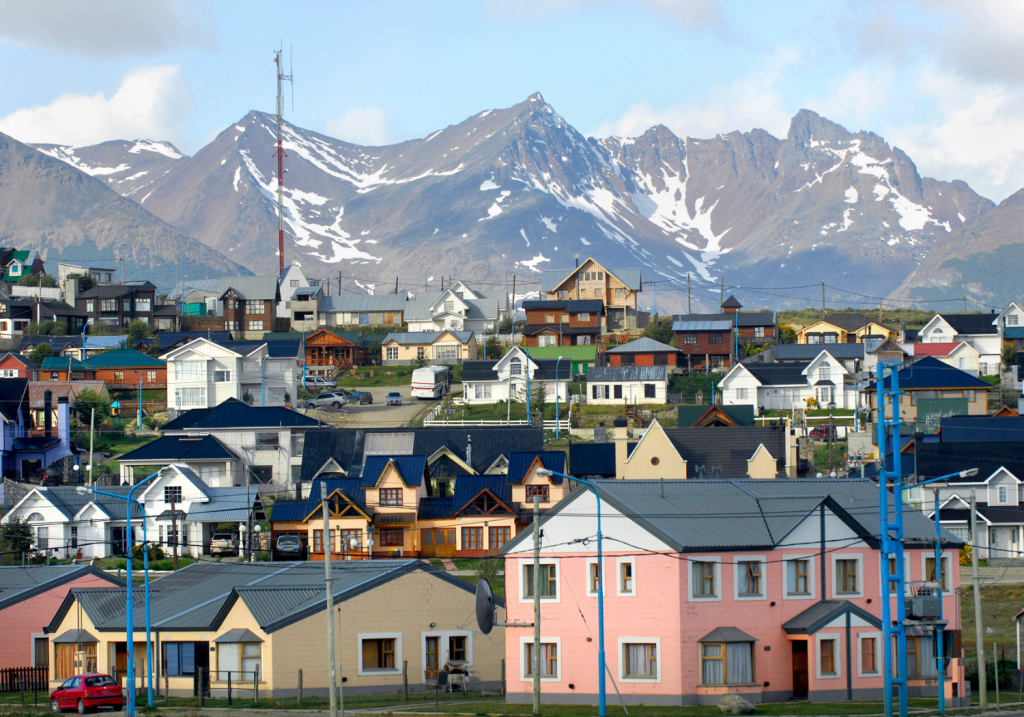 Jump straight to: The ship | The itinerary | Why Quark Expeditions | Cabins & prices | Why book via SFT | How to book | FAQs
---
Why Quark Expeditions
There are many companies selling trips to Antarctica but we wanted to choose the right one, the one which aligned with our values. After researching all the small ship companies and speaking to several, we chose Quark Expeditions, here's why:
Polar expert – 30 years of experience in polar regions with unrivalled local knowledge and connections.
Quark Academy – Proprietary training center unique in the industry. High standards of customer service and expert Expedition Leaders. Ratio of 2-to-1, crew to passengers.
Sustainable and responsible travel to Antarctica – Serious commitment to conservation and the environment with carbon neutral ships, no single-use plastic and a goal towards zero-waste travel. Long-term member of the International Association of Antarctica Tour Operators. $500,000 annual donation towards research and conservation programs.
Own fleet – In-house designed, owned and operated fleet of small expedition ships with less than 175 guests. Having full control of the experience and of the environmental impact.
Female powered – Several female Expedition Leaders, biologists, conservationists and Lecturers.
---
The cabins
World explorer can accommodate 172 passengers when full in a range of 6 cabins suited to all budgets.
The unique feature of this small expedition ship is the fact that all cabins have balconies, some are French balconies with door to ceiling windows and others have walk-out balconies.
All prices listed below are per person sharing, and listed in USD. If you are traveling solo and wish to share, book a Triple cabin, Infinity Suite or Veranda Suite and Quark Expeditions will pair you will another female traveler to ensure no single supplements. Higher category suites need to be booked for 2 guests.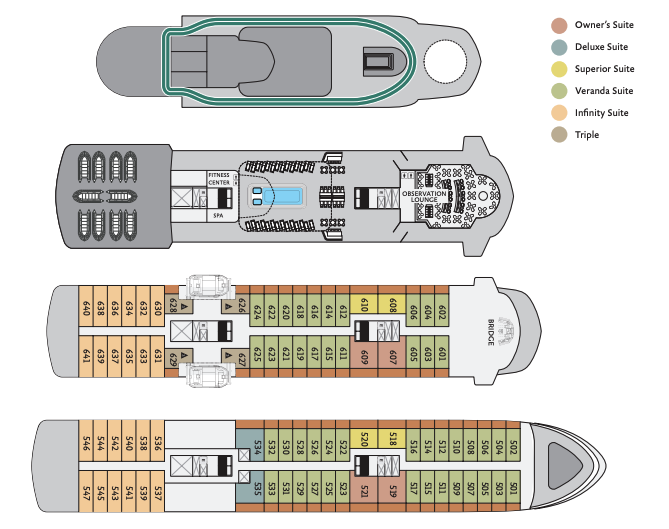 Triple cabin
3 passengers | 242 sqf.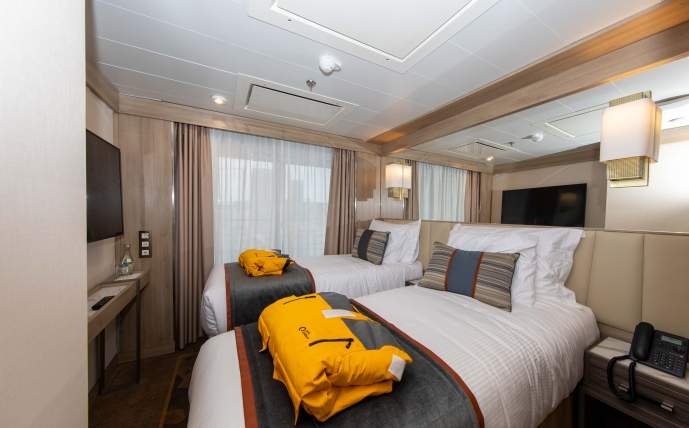 Triple cabins have one double or two single beds, a sofa bed and a 55 sq. ft. (5 sq. m) walk-out balcony.
A separate combo sitting area/bedroom with a sofa bed and additional closet is around the corner, and a refrigerator, TV, state of the art "infotainment" system, and private bathroom with shower is also featured in each cabin.
Why pick this cabin
Affordable sharing cabin
Walk out balcony
10% discount is offered if paid in full within 30 days.
$10,795 per person sharing
Infinity Suite
2 passengers | 270 sqf.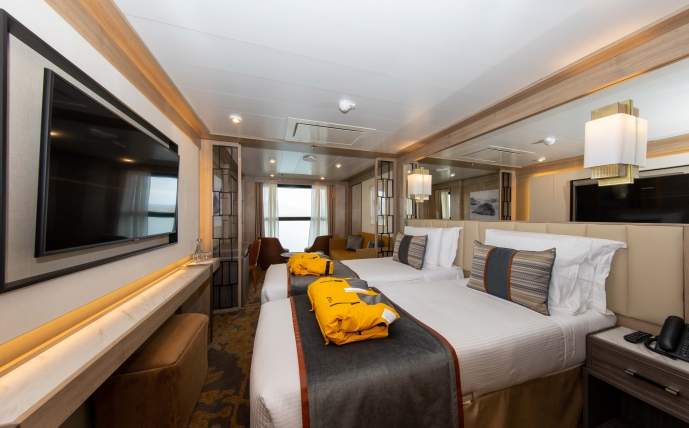 Infinity Suites have one double or two single beds, and a floor-to-ceiling glass French balcony.
A sitting area with sofa, refrigerator, TV, state of the art "infotainment" system, and private bathroom with shower is also featured in each cabin.
Why pick this cabin
Most spacious of the affordable cabins
"Indoor" balcony with floor to ceiling windows
10% discount is offered if paid in full within 30 days.
$15,895 per person sharing
Veranda Suite
2 passengers | 215 sqf.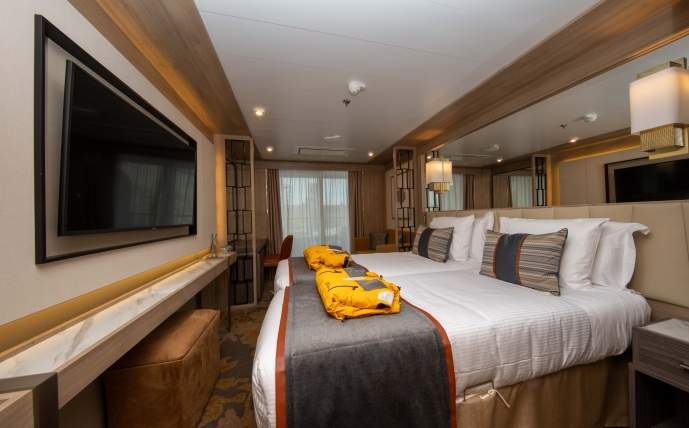 Veranda Suites have one double or two single beds, and a 55 sq. ft. (5 sq. m) walk-out balcony.
A sitting area with sofa, refrigerator, TV, state of the art "infotainment" system, and private bathroom with shower is also featured in each cabin.
Why pick this cabin
Walk out balcony
Sharing with 1 guest only
10% discount is offered if paid in full within 30 days.
$14,795 per person sharing
---
Other premium cabins available
These cabins need to be booked in full for 2 guests sharing, prices are per person.
Superior Suite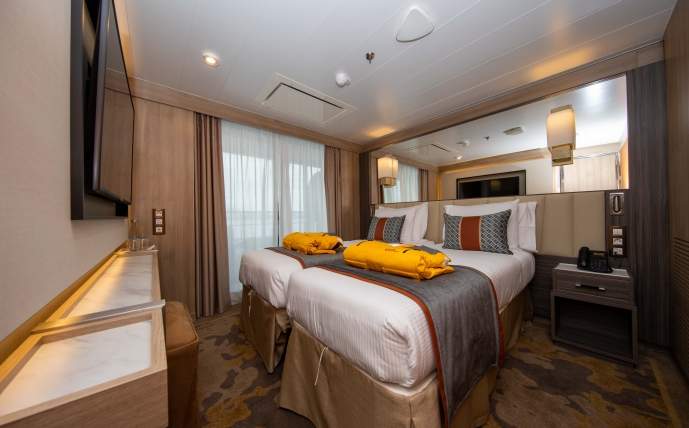 278 sq. ft. (26 sq. m) in size, these cabins have one double or two single beds, and a 110 sq. ft. (10 sq. m) walk-out balcony with access from sitting room and bedroom.
A separate sitting area with sofa, walk-in closet, refrigerator, TV, state of the art "infotainment" system, and private bathroom with shower is also featured in each cabin.
10% discount is offered if paid in full within 30 days.
$19,395 per person
Deluxe Suite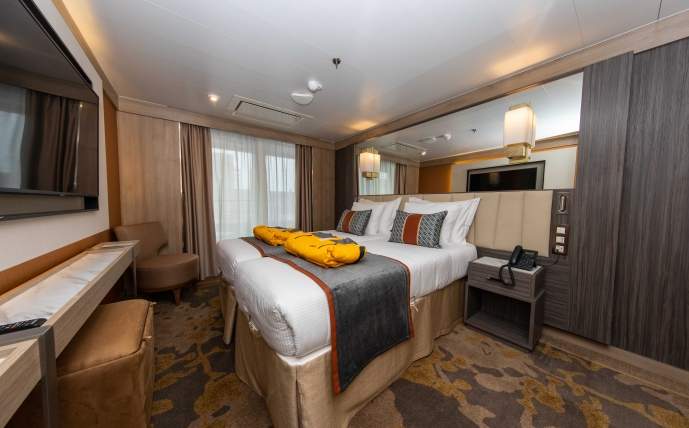 334 sq. ft. (31 sq. m) in size, these cabins have one double or two single beds, and a 110 sq. ft. (10 sq. m) walk-out balcony with access from sitting room and bedroom.
A separate sitting area with sofa, double closets, refrigerator, TV, state of the art "infotainment" system, and private bathroom with shower is also featured in each cabin.
10% discount is offered if paid in full within 30 days.
$20,995 per person
Owner's Suite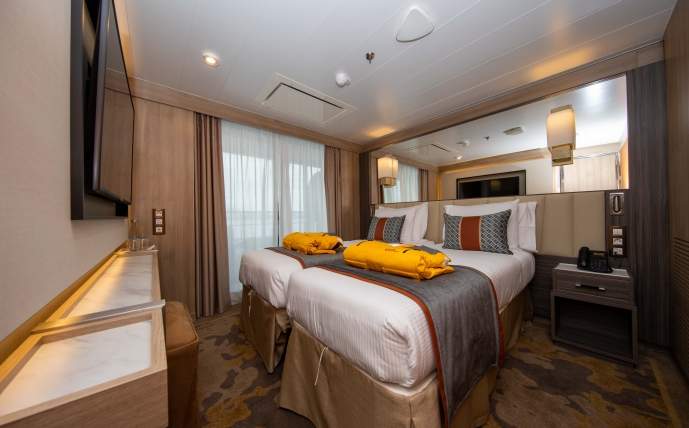 355 sq. ft. (33 sq. m) in size, these cabins have one double or two single beds, and a 110 sq. ft. (10 sq. m) walk-out balcony with access from sitting room and bedroom.
A separate sitting area with sofa, refrigerator, TV, state of the art "infotainment" system, and private bathroom with shower, dual vanity, and bathtub is also featured in each cabin.
10% discount is offered if paid in full within 30 days.
$22,495 per person
Above pricing is in USD. 10% discount is offered off the above rates if paid in full within 30 days. If not planning to pay within 30 days, you can pay a 25% deposit to secure the booking and then full payment is due 120 days prior to departure. By joining our trips you agree to our T&C.
---
Jump straight to: The ship | The itinerary | Why Quark Expeditions | Cabins & prices | Why book via SFT | How to book | FAQs
What's included
There are no hidden charges on our trips and this is why everything is clearly detailed. Our Antarctica expeditions will be fully inclusive except for some adventures that are optional.
Inclusions
✔️ Group transportation from airport to pre-expedition hotel in Ushuaia if arriving on Day 1, transportation from the hotel to the ship on Day 2 and from the ship to the airport or luggage storage facility on Day 11
✔️ 9 nights on the ship and 1 night in a Hotel in Ushuaia. Daily housekeeping. Hair dryer and bathrobes in every cabin
✔️ All meals, snacks, soft drinks and juices on board throughout your voyage. Breakfast at the hotel in Ushuaia
✔️ Select beer and wine during dinner; and coffee, tea and cocoa available around the clock
✔️ Leadership throughout the voyage by our experienced Expedition Leader, including shore landings and other activities
✔️ All Zodiac transfers and cruising per the daily program. All shore landings as per the daily program. One polar plunge per trip
✔️ Formal and informal presentations by our Expedition Team and guest speakers as scheduled
✔️ A photographic journal documenting the expedition
✔️ A pair of waterproof expedition boots on loan for landings and Zodiac cruising excursions and an official Quark Expeditions® parka to keep warm
✔️ All miscellaneous service taxes and port charges throughout the program
✔️ All luggage handling aboard the ship
✔️ Emergency Evacuation insurance for all passengers to a maximum benefit of USD $500,000 per person
Exclusions
✘ Optional activities not included in the program. For example, kayaking, stand-up paddle boarding, camping (if available), etc.
✘ Other meals than those stated in the itinerary. For example, if arriving earlier or staying later in Ushuaia
✘ Visa, if required, and airfare
✘ Travel & Medical Insurance (Required)
✘ Souvenirs
✘ Tips for the team. At your discretion, recommended $10-20 per day per guest anonymously given and shared among all the crew.
✘ Departure COVID Testing
✘ Waterproof trousers for zodiac excursions (Required) or other gear not mentioned in the inclusions
✘ Laundry, bar, massage services and other personal charges, unless specified
✘ Phone and Internet charges. WIFI is available for purchase onboard but bandwidth is low and speeds cannot be guaranteed
---
Why book with us
You can book your trip to Antarctica via many providers, travel agents or even directly with Quark Expeditions or any other small expedition company. Below are 5 reasons why you should book with us:
Exclusive rates: All members who quote Solo Female Travelers at the time of booking will enjoy preferential rates as quoted above which are lower than prevailing market rates by between 5% and 10% depending on the trip and departure.
Onboard credit: Solo Female Travelers will receive $150 onboard credit per passenger to be used at the spa, on drinks, internet or for souvenirs.
Be paired with another solo female traveler. While we cannot ensure that everyone booking with us will be paired with another member of our community (you could be paired with a non-member female traveler), the vast majority will. This means your cabin mate will be someone with your same passion for solo and independent travel and will have lots of experiences to share.
Access to exclusive talks pre-trip. Quark's female Expedition Leaders will join us live in the group to share their experiences, help answer any question or even help you choose among the 3 trips! These talks will be exclusive to our community and you will be able to rewatch them anytime even if you join any other Quark departure.
Benefits even if you don't join our trips. Not ready to join our listed trips? Looking to go on a different expedition offered by Quark? Quote Solo Female Travelers at the time of booking and get $100 free onboard credit to use. Your friends and family will get the credit too if they use the same link.
---
Compare with our other Antarctica expeditions
Jump straight to: The ship | The itinerary | Why Quark Expeditions | Cabins & prices | Why book via SFT | How to book | FAQs
---
Booking
While we don't have a maximum number of spots on this trip, there is limited availability per cabin category, especially for triple cabins, so don't wait to book to avoid disappointment if your chosen class of travel is not available.
Got questions? Ready to book? Let's chat!
Contact us at community@solofemaletravelers.club or Pick a convenient time and date on the right to talk to us, we'd love to meet you!
---
Frequently Asked Questions
This is a trip of a lifetime and we know there are many things you'd like to know more about.
What are the COVID measures onboard and how will you ensure everyone is safe?

This trip will follow Quark Expeditions S.A.F.E. COVID Policy.  A key feature of this industry-leading COVID policy is the adoption of breakthrough rapid onsite PCR testing, which is recognised around the world as the gold standard of COVID testing. 

This efficient and quick test, plus additional pre-trip screening and onboard precautions that are part of our S.A.F.E. COVID Policy, will enable adventurers to safely explore the wonders of the Arctic. S.A.F.E. represents the company's four-component approach that ensures passengers' health and financial investment are protected in every way before and during their polar expedition:

– State-of-the-art Testing Protocols: every guest gets the breakthrough rapid onsite PCR test before boarding the ships and receives test results within 60 minutes.

– Anytime Cancellation & Rebooking: guests can rebook their trip for any reason up to 30 days prior to the voyage. No questions asked! (For Arctic 2021 and Antarctica 2021/2022 – all existing and new bookings made by June 30, 2021. For Arctic 2022 – All new bookings made as of May 1, 2021 through June 30, 2021).

– Free from crowds: Visitors to the Polar Regions will enjoy a naturally socially-distanced expedition in remote, wide-open spaces that are always crowd-free.

– Experience will not be compromised! Quark Expeditions is known for offering guests extraordinary off-ship excursions. Our guests will continue to have every opportunity to experience the glaciers, fjords, and wildlife from our Zodiacs and during on-shore excursions.  

All details of Quark's COVID policies and procedures can be found here.
Will I get sea sick?

This and most trips to Antarctica cross the Drake Passage, one of the roughest and most dramatic sea crossings in the world with waves that can be as high as 13 meters. Unless you book one of the fly-in and fly-out expeditions, the Drake Passage is unavoidable and takes up to 4 days out of your Antarctica cruising.

Every crossing is different and you may enjoy quiet seas, or see the full force of nature, and have to retire to your cabin to lay in bed and wait for it to pass. Either way, crossing the Drake is safe and Quark Expeditions has never had any incident. For the more adventurous, nothing beats seeing the massive waves hit the ship. And if you are lucky, you may see the Drake Lake, when waters a quiet and there is nothing to worry about.

Either way, we recommend being prepared and talking to your doctor before the trip to take the necessary precautions and seasickness medication. For more details, read this.
What if I cannot travel because of COVID restrictions?

It is the guest's responsibility to ensure they have adequate travel insurance to over them for the eventuality of no travel related to border closures, government regulation changes, etc. Please read our Terms and conditions here.

Quark's cancellation policy applies to all Antarctica bookings – make sure to consult the cancellation policy for the 2022 / 2023 season. As a summary:

1. Any cancellations made outside of 180 days or more prior to the departure date is subject to $1250 per person administrative fee.
2. Any cancellations made between 179-120 days prior to the departure date is 100% loss of deposit.
3. Any cancellations made within 120 days prior to the departure date is 100% loss of full payment.
4. If Quark Expeditions cancels for any reason you are entitled to a full cash refund for the 100% of the monies paid by Quark.
What is included in the trip?

All inclusions and exclusions are detailed in the section above but this trip is all inclusive and that means all meals, drinks, including wine or beer during dinner, lectures and scheduled activities (zodiac excursions, polar plunge and shore landings) are included in the price. Optional activities are detailed above and carry an extra cost.
How much are the additional activities?

We strongly recommend that you book extra activities as soon as possible because spaces are very limited and only a few passengers are able to join. Prices for activities are (where available) camping – $420, kayaking program – $1,410, paddling – $420, stand up paddling – $420
Can I have a room to myself?

All costs above are considered on a sharing basis with two guests per room in twin bedding; we will pair you with another solo female traveler on the trip. If you wish to upgrade to have the room to yourself, you may do so at the time of booking. Please reach out to us to discuss.
I want to bring my family, partner or child to the trip

Due to the nature of this trip, male companions and children are allowed on this trip since we are not chartering the boat exclusively. If you wish to travel with a friend, partner, family member, child, etc. they are absolutely welcome, and you can book using the same channels above, and they will receive the same benefits. Children above the age of
Will the Expedition leaders be female?

While the Expedition Leader for this departure has not yet been confirmed, half of the expedition team leaders at Quark is female so it is very possible that one would be on this one. You can meet the team here.
How does this trip impact the fragile environment of Antarctica?

We believe in sustainable and responsible travel and in the power of conservation-led tourism as a means to preserve the most fragile and vulnerable ecosystems in the world.

We have chosen a small expedition ship instead of the large cruise companies because of the negative impact they have on the environment. In particular, we have decided to offer trips in partnership with Quark Expeditions specifically because of their commitment to Antarctica's conservation through various initiatives.

A small ship can reach areas that are inaccessible to large cruise companies and can minimise damage to the environment. Because the Quark Expeditions designs and owns their ships, they have control over waste and pollution and can minimise it.

In addition, Quark Expeditions contributes a minimum of $500,000 USD each year through in-kind donations, Quark Expeditions funding, and funds from passenger auctions in support of key polar environmental research, community engagement and sustainable development projects such those by the South Georgia Heritage Trust, Penguin Watch, Seabird Watch, and Polar Bears International.

You can read more about Quark's sustainability pledge and efforts here.
What should I pack for this adventure?

Weather conditions are variable, with temperatures hovering around the freezing mark. The continuous daylight warms sheltered areas so that you may find temperatures warm enough for t-shirts. However, you may encounter snow squalls, fog and white-outs, during an expedition.

Thus, we recommend packing warm clothes and a waterproof pair of trousers for zodiac excursions (mandatory). You will receive a complimentary parka to take home which is designed to keep you warm and contains two layers. You will also be able to borrow waterproof boots for landings which are to be returned at the end of the journey.

Sunscreen, hats and sunglasses are a must to protect yourself from the glaring sun and the whit landscapes which reflect the sun rays.
What travel and medical insurance should I get?

Travel and medical insurance is mandatory to come on the trip and we recommend you get the most comprehensive coverage that includes international evacuation from Ushuaia. Travel Guard from AIG is a good place to start.
What happens if I get sick?

The prospect of getting sick in a foreign country is daunting, more so if that happens on a ship in a remote part of the world. Quarks ships have clinics and doctors onboard but if something that demanded medical attention happened, their full insurance would evacuate you to Ushuaia where your own travel and medical insurance would start the coverage. It is a requirement for you to have adequate coverage for treatment or evacuation from there and we recommend that you check with your insurance company ahead of time.
What medication do I need to take for a trip to Antarctica?

Among Quark's Expedition Team is a doctor, who is responsible for the health of the guests and the Expedition Team members. Some of the ships have clinics equipped to handle minor emergencies. Quark Expeditions carries emergency supplies of medication but it is important that you bring sufficient prescribed medicines with you.
Can I make various installments for this trip?

Yes, inquire at the time of booking. The prices quoted above are for payment within 30 days from confirmation but Quark offers payment plans for an additional cost.
Can I pay by credit card?

Yes, payment can be made via credit card or bank transfer.
Is there WiFi onboard?
To access email or internet on your personal computer, tablet or smart phone, you can purchase a data PIN card from reception. You can access network spots found throughout the public spaces of the ship. In some cases, the connection will also work from your cabins; however the best connections will be from public areas.

Current prices for these optional services will be posted on board the ship. Refunds for unused voice or data cards cannot be provided. Due to the connectivity technology of the ship, your cellular devices may be able to receive a signal, connecting to networks on shore in your embarkation country. Data charges may be applied by your cellular provider, and may add up quite quickly. It is safest to turn on airplane mode and turn off data roaming unless you are trying to connect. You may still enable wifi in airplane mode.
What is the food like onboard the ship?

Chefs onboard the ships are internationally trained and so is the staff. The menu changes every day. Breakfast is buffet style. Lunch often features a buffet. Dinner is plated service, with a choice of 3 main dishes. A vegetarian choice is always offered. Desserts are fabulous!

Afternoon tea, with pastries or cookies, is provided about 16:00 (4 PM) every day and there is also a selection of hot and cold snacks available in the lounge during cocktail hour, expedition activities permitting. Fresh pastries arrive warm from the oven for early birds about 06:00 (6 AM).
Are vegans and vegetarians catered for in this trip?

Yes, please provide details of your dietary requirements at the time of booking, vegetarian options are available at every meal.
Do I need a visa for this trip?

This trip departs from Ushuaia, in Argentina. Most travelers do not need a visa to enter Argentina. If you do, it is your responsibility to obtain it ahead of time. There are no visa requirements to enter Antarctica and all the port and disembarkation permits will be obtained by Quark Expeditions and are included in the cost of the trip.